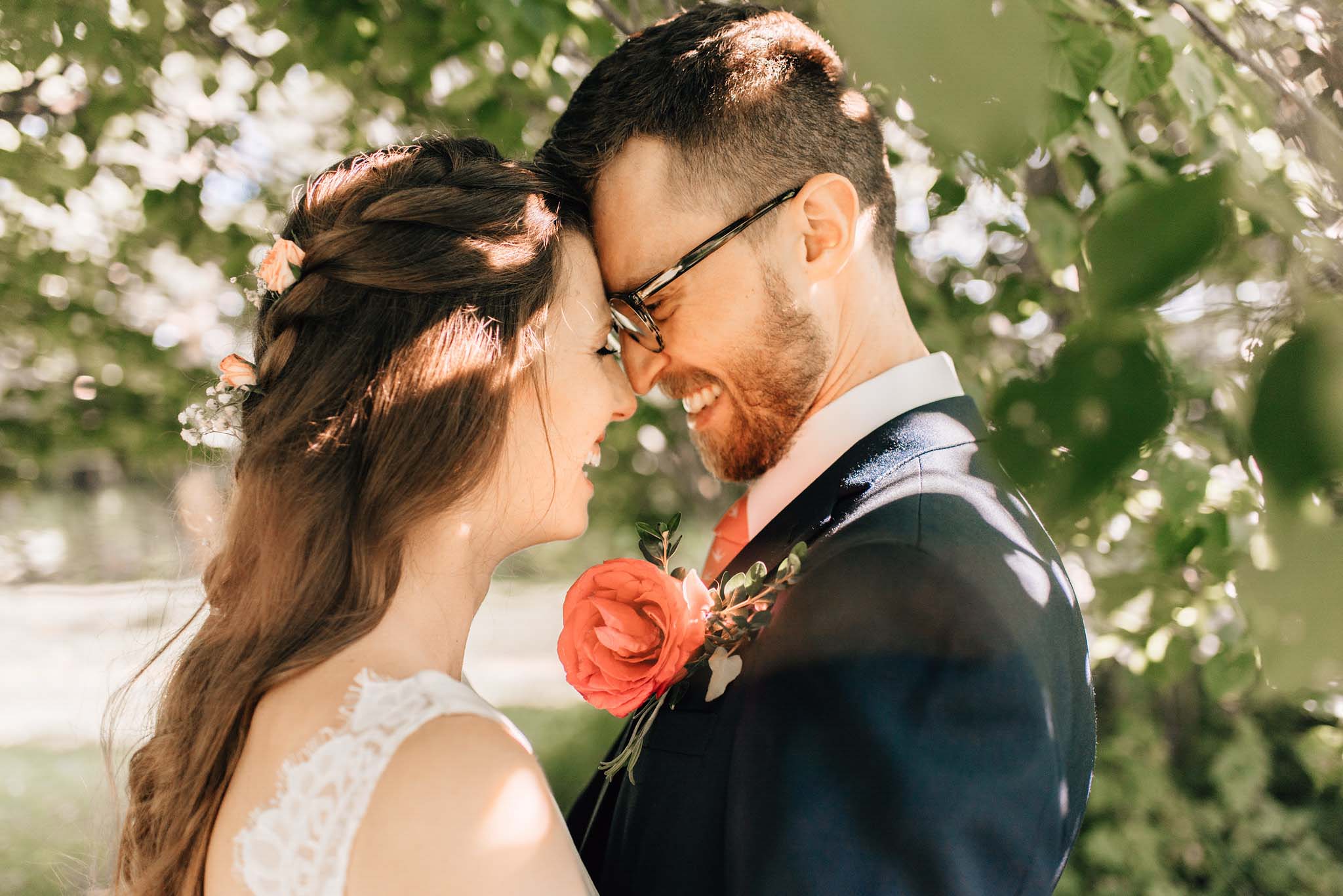 Pioneer Village Wedding
You may remember Morgan and Nicolas from their engagement session – Well, they're now married!  Boy was it ever a great day.As you may remember, I went to elementary school with Morgan, and these days she actually works with my husband at the ROM! Naturally, he had to come as my assistant that day! (He's in some photos with black shorts and a black buttoned shirt.)
Their wedding was in London, Ontario at Fanshawe Pioneer Village. We stayed over the night before in their old apartment, a house rented by his parents now as an Air BnB. The backyard was lush and lovely and I had to use it for some photos in the morning.
When the day came, it was just so wonderful. An outdoor ceremony under a canopy of trees, a barn reception with outdoor areas for people to explore and lounge, and a food truck dishing out dinner – the vibe of the day was relaxed, low-key, and full of heart. 
There were lots of personal touches too:
– Nick's mom & aunt did all the flowers and pottery for the favours
– Nick's brother and brother's girlfriend designed the logo for the favours
– Morgan's dress was designed by Catherine Langlois, an amazing Toronto designer whom she used to babysit for
– Their young nephews (we're talking barely above single digits young) did their DJing! (Their actual DJ unfortunately fell ill so their music-savvy nephews came to the rescue.)
I won't say too much but rather will let the photos do the talking – Each time I look through their photos I get the warm and fuzzies. Congratulations again, Morgan & Nicolas!!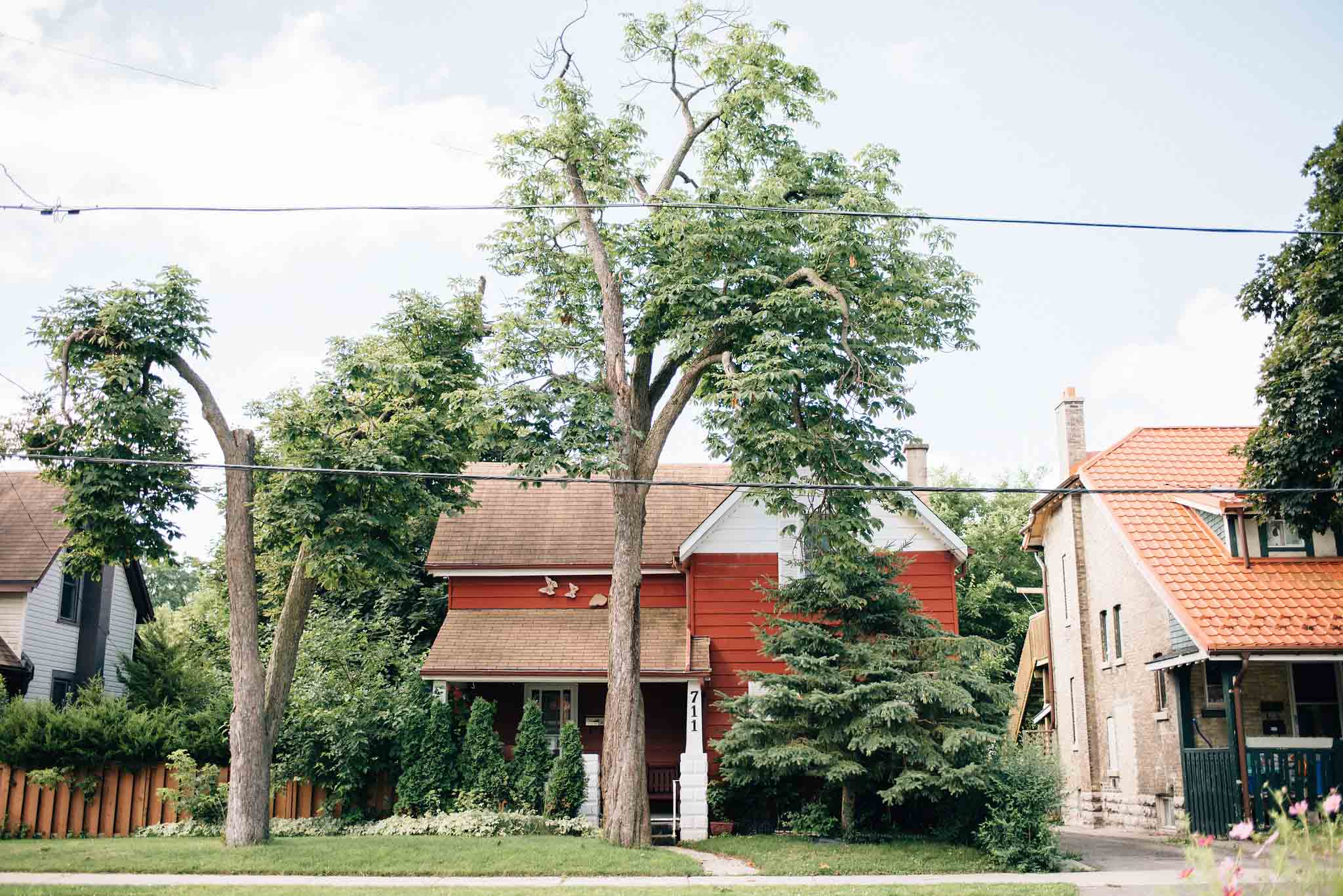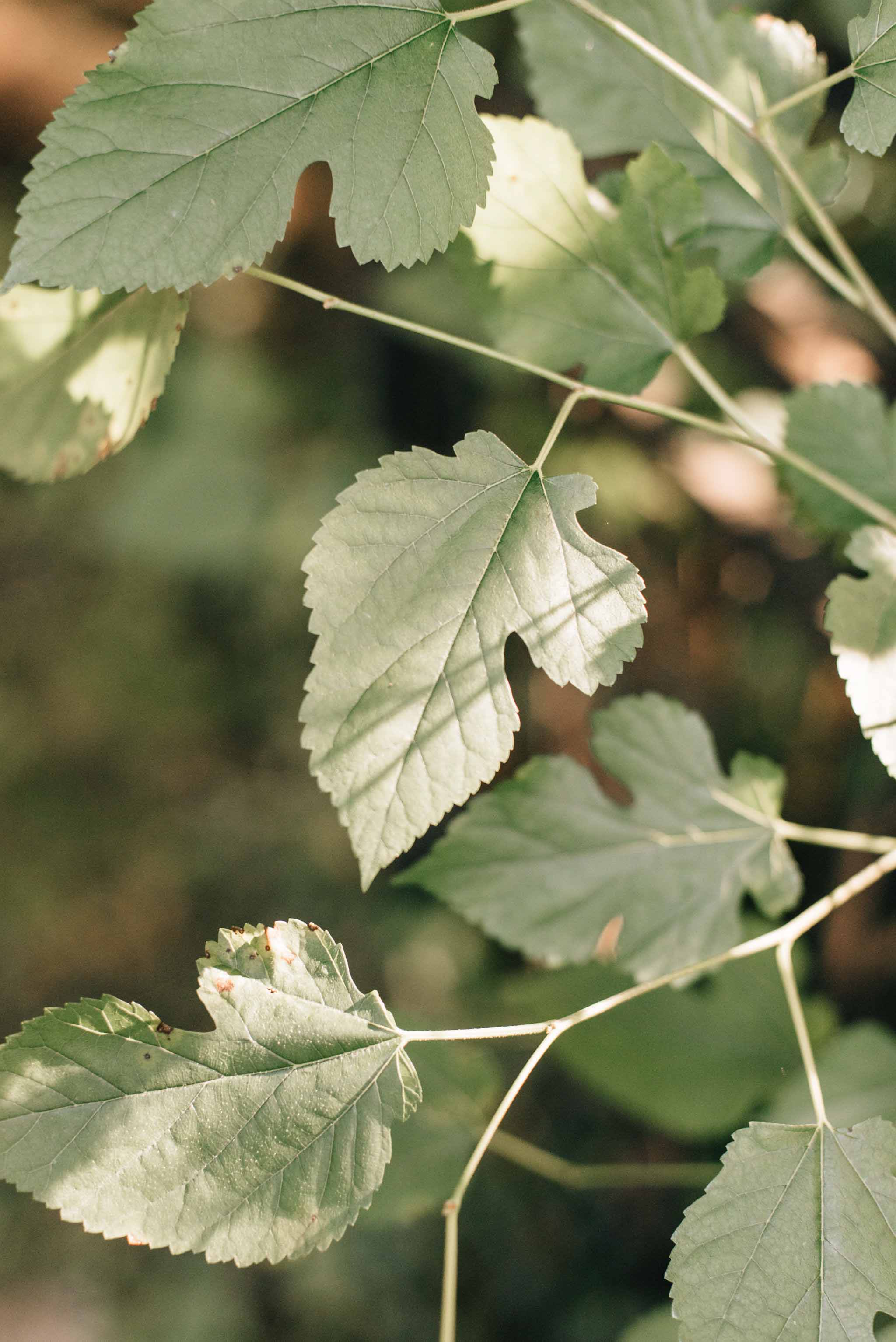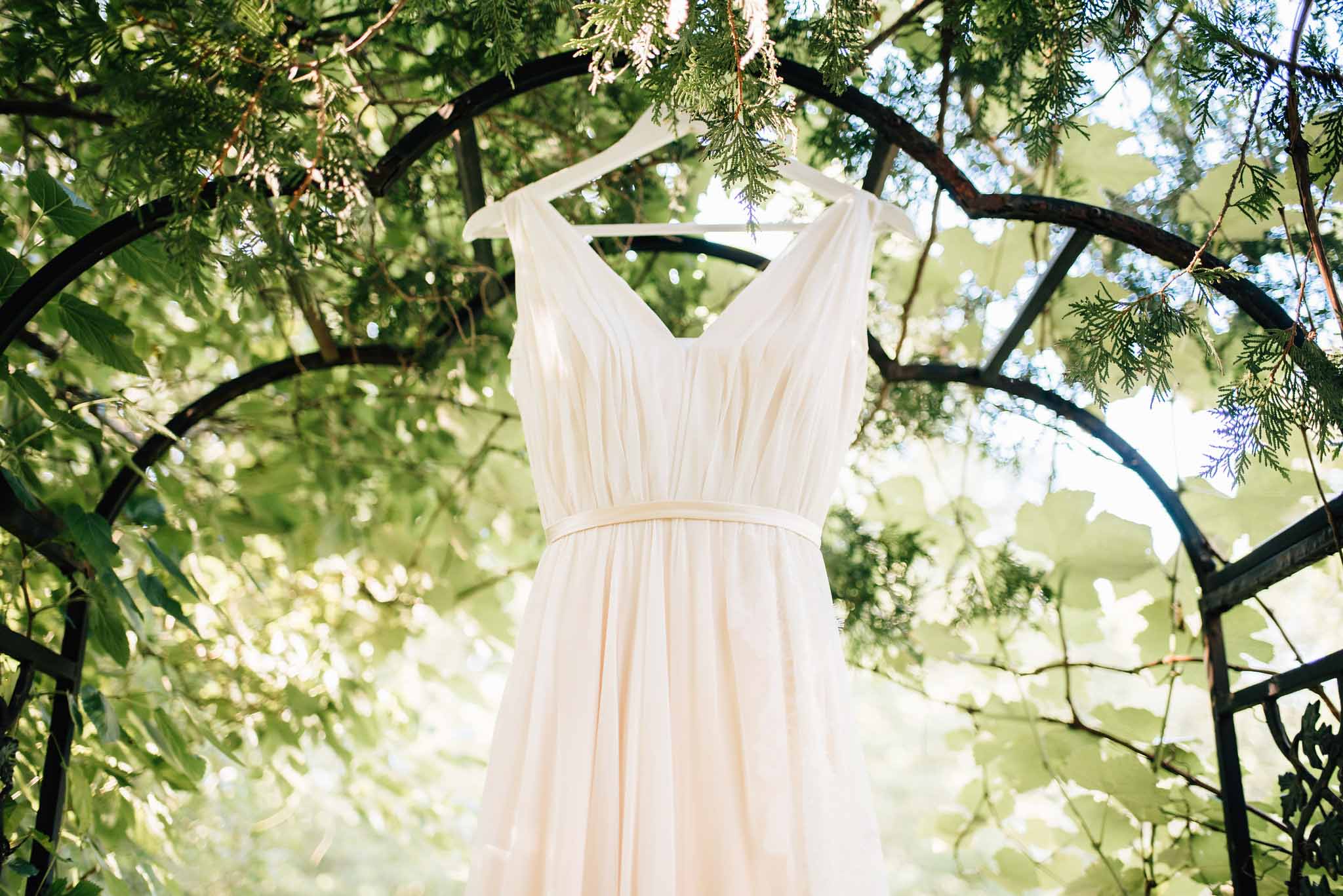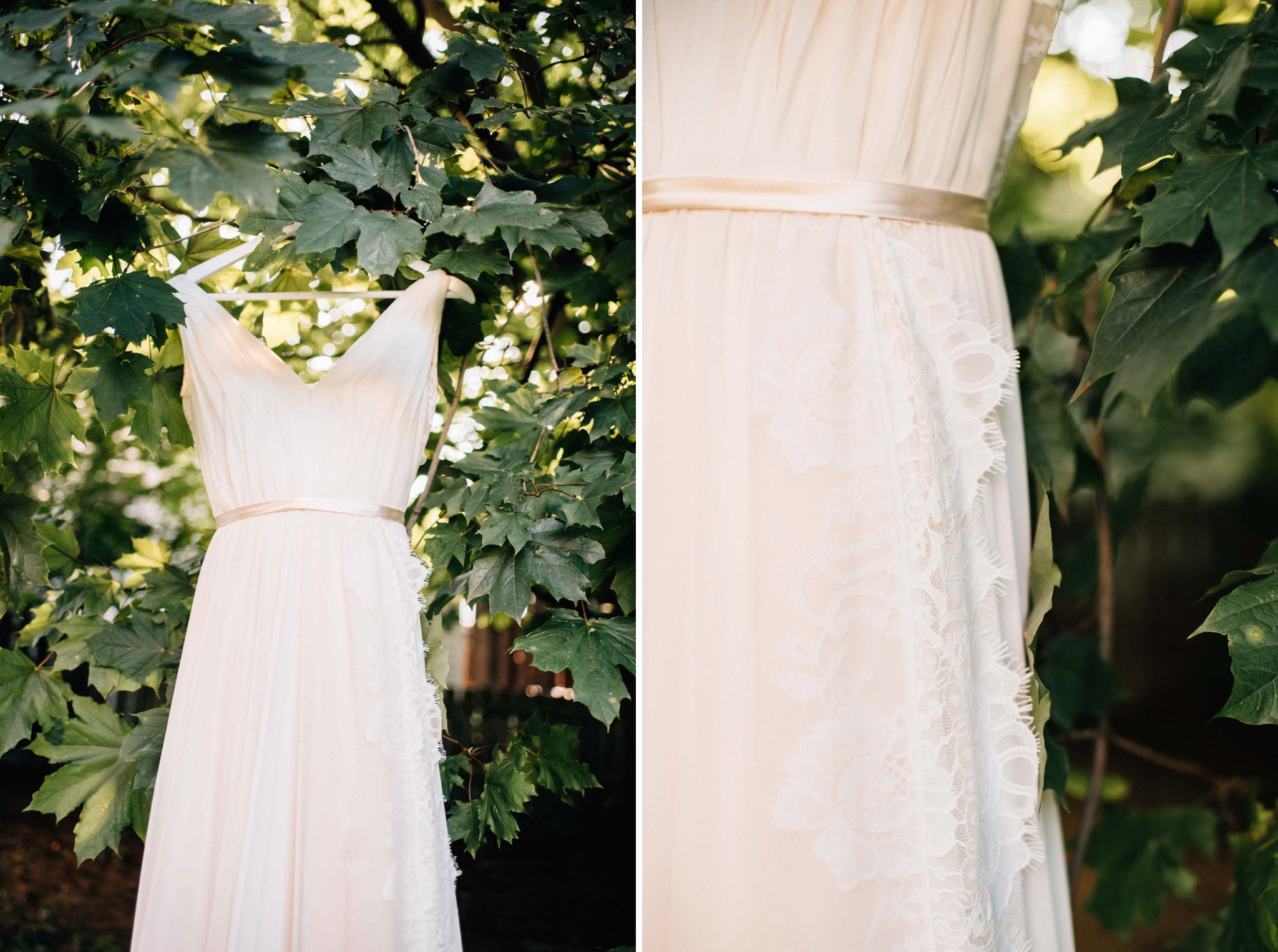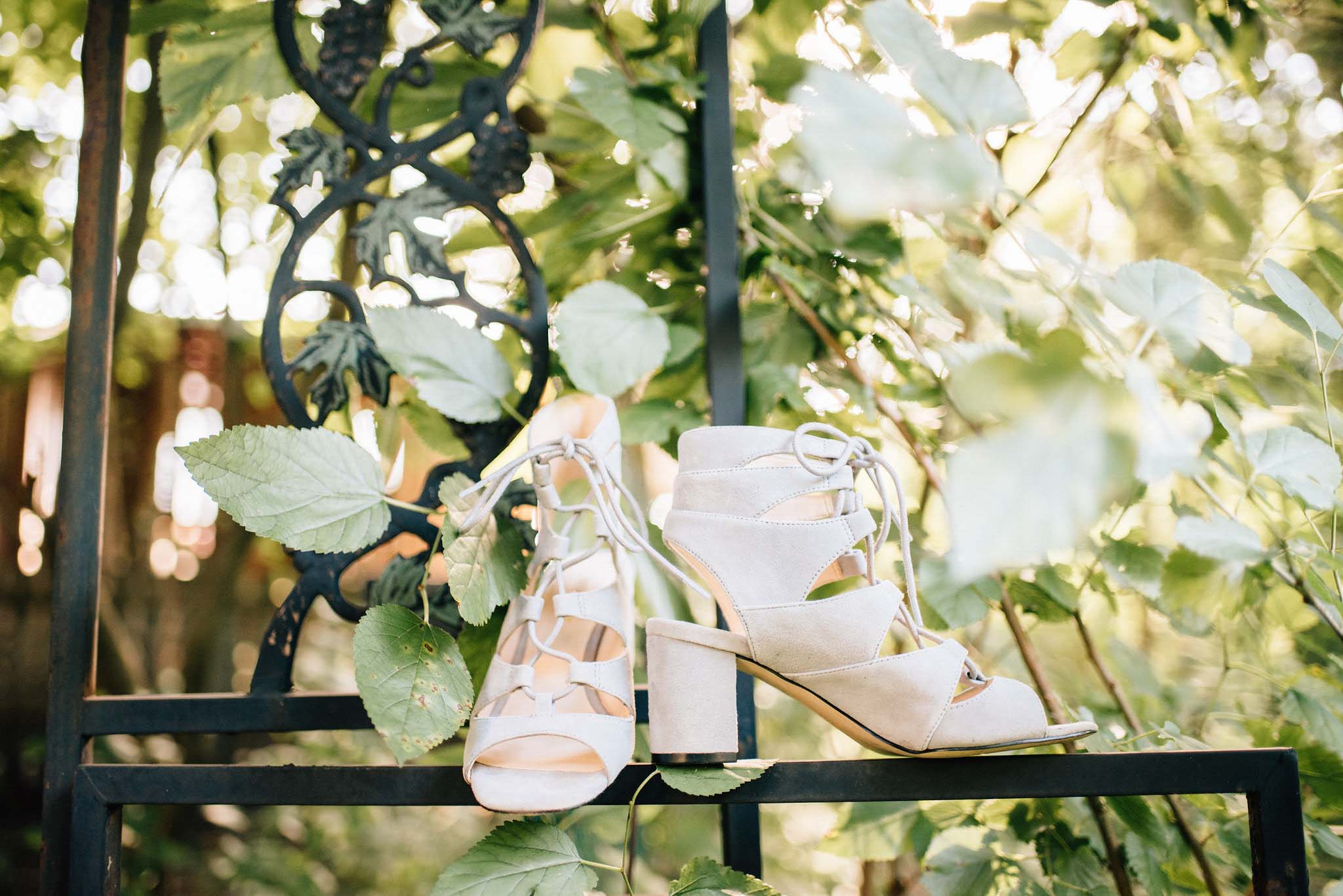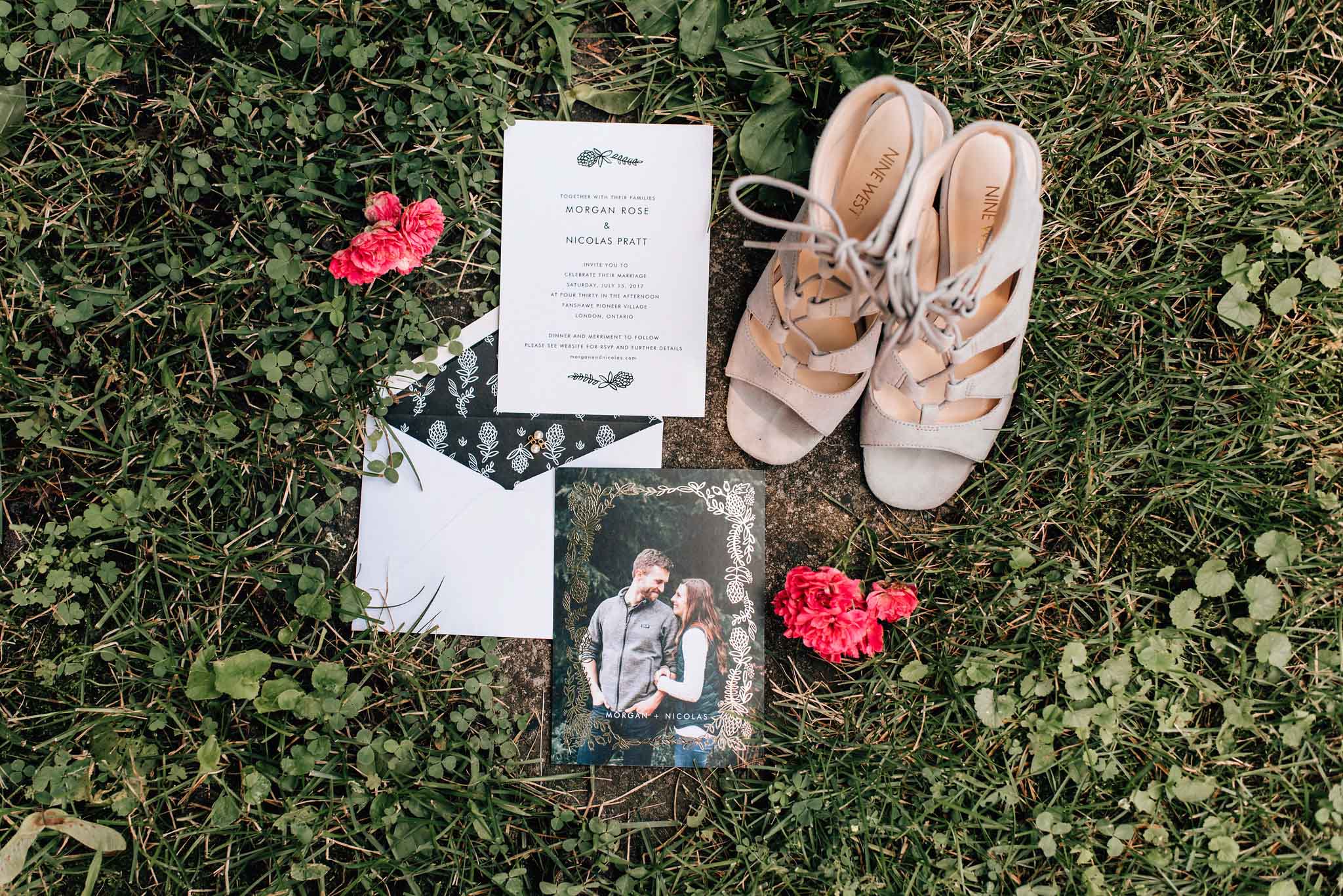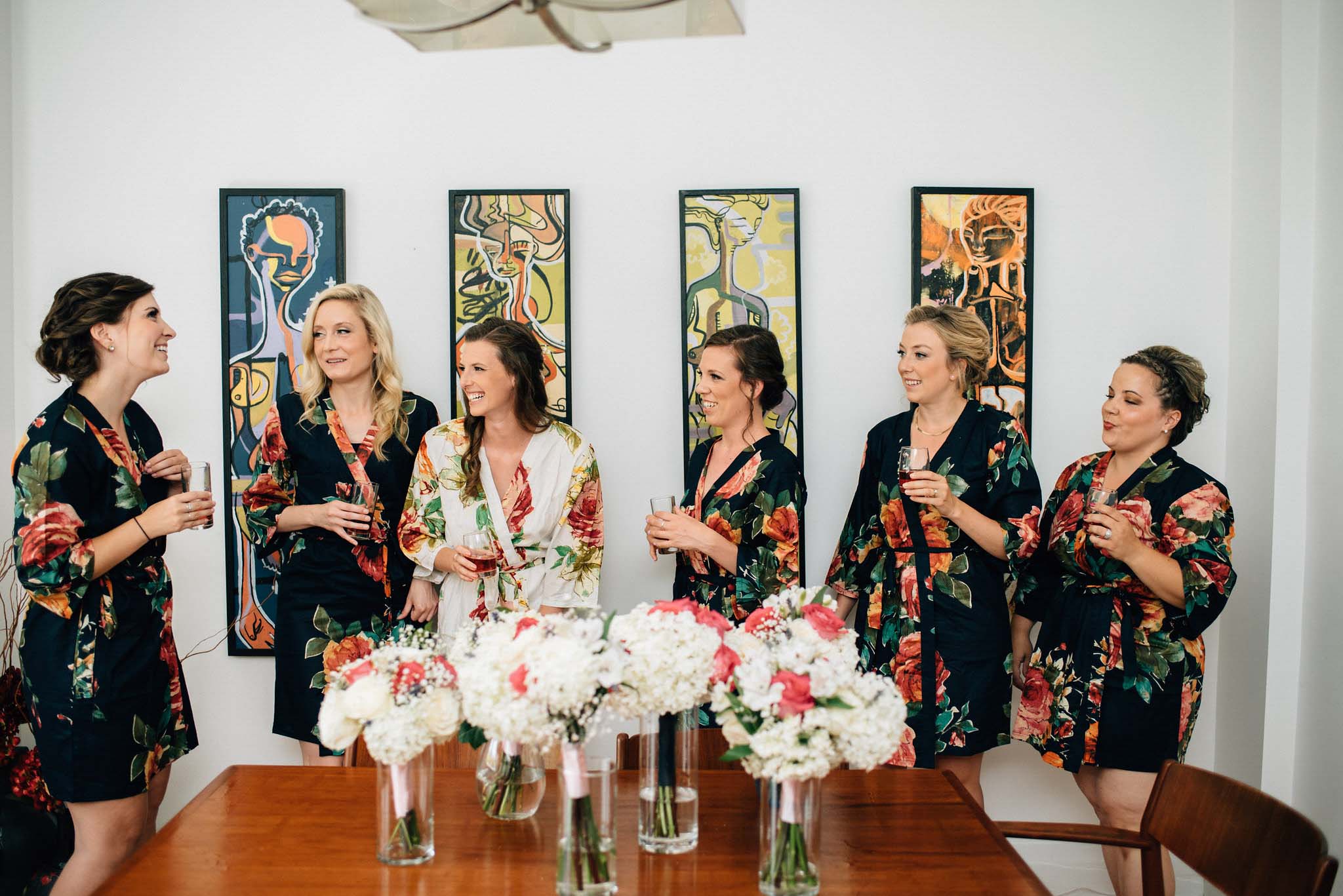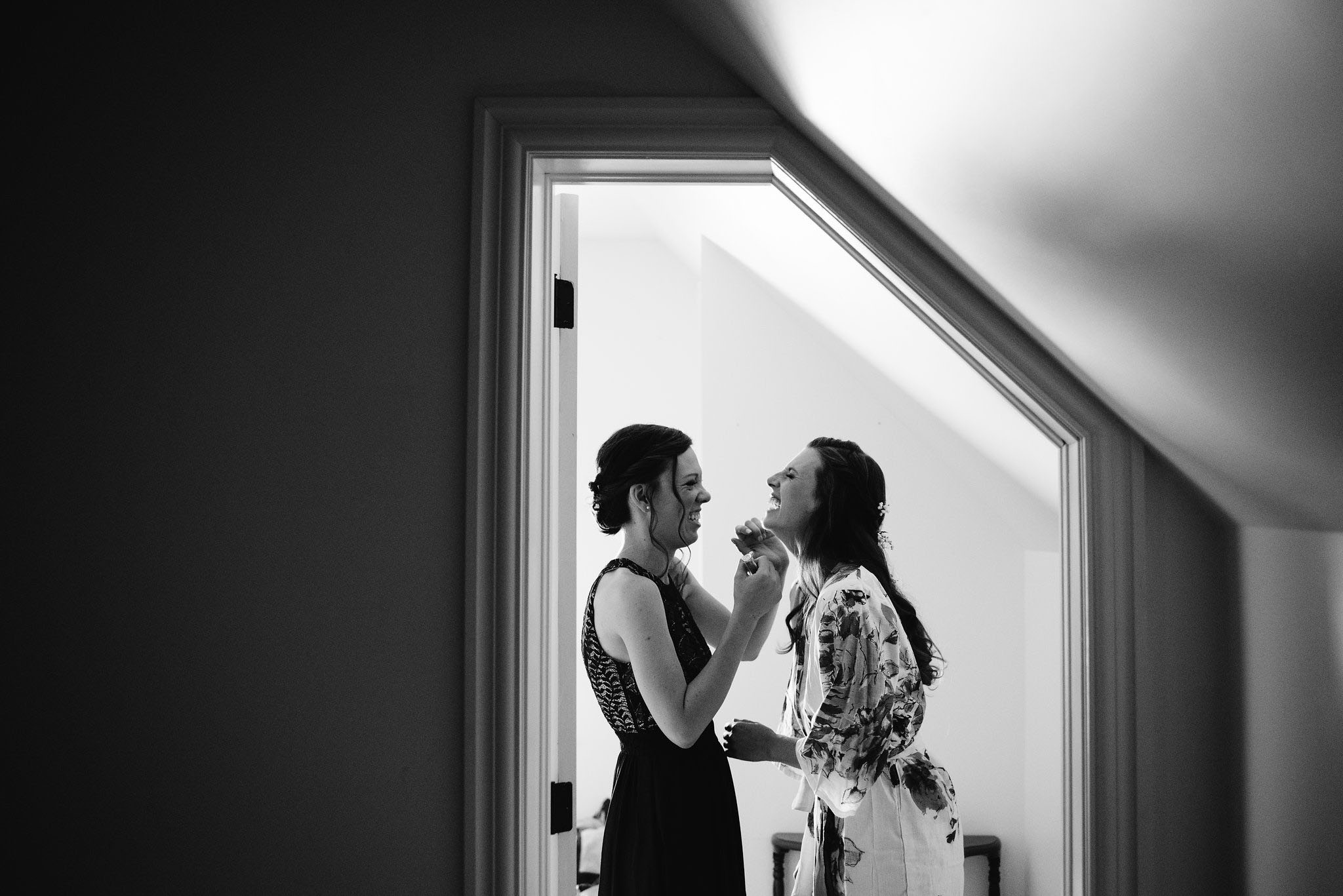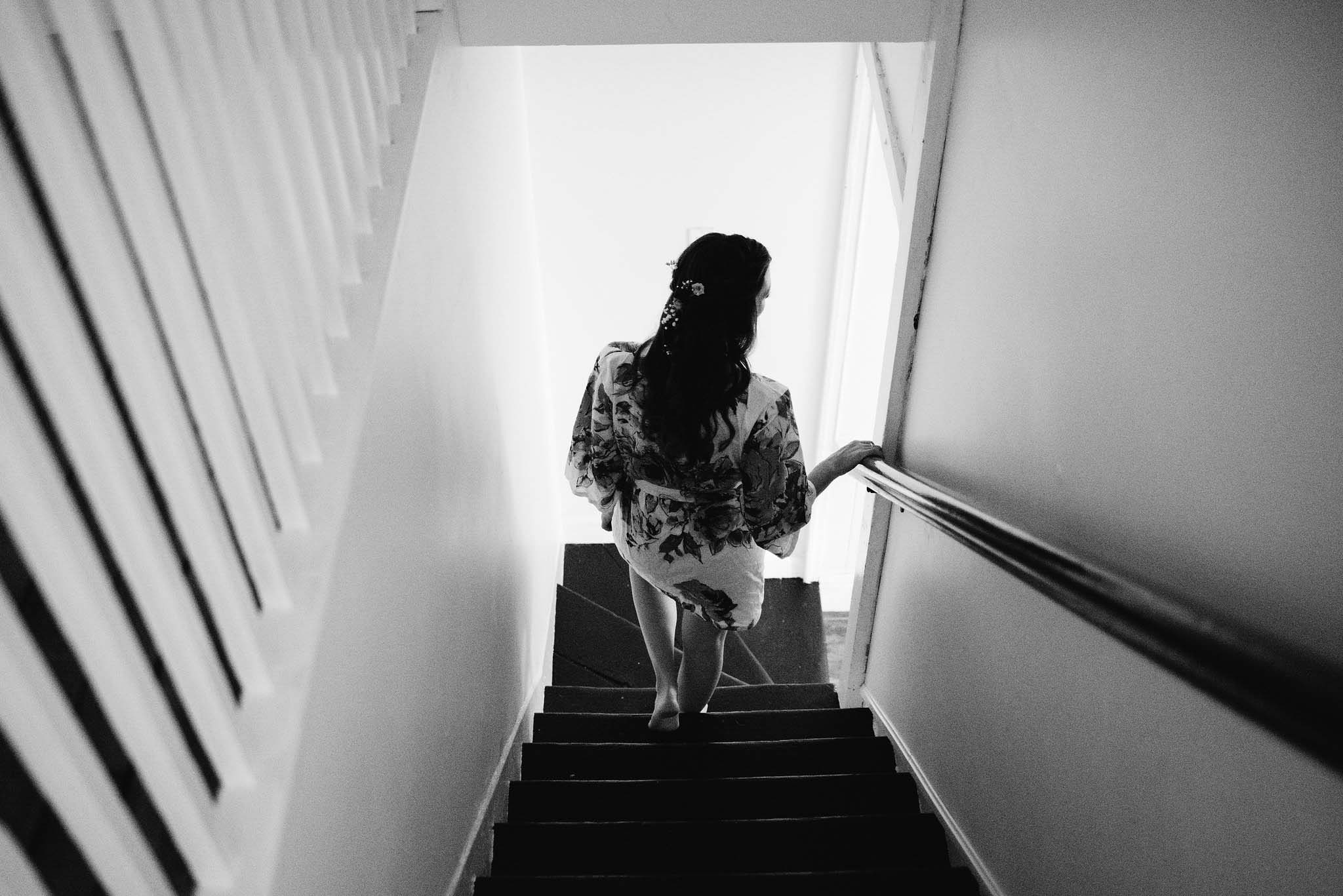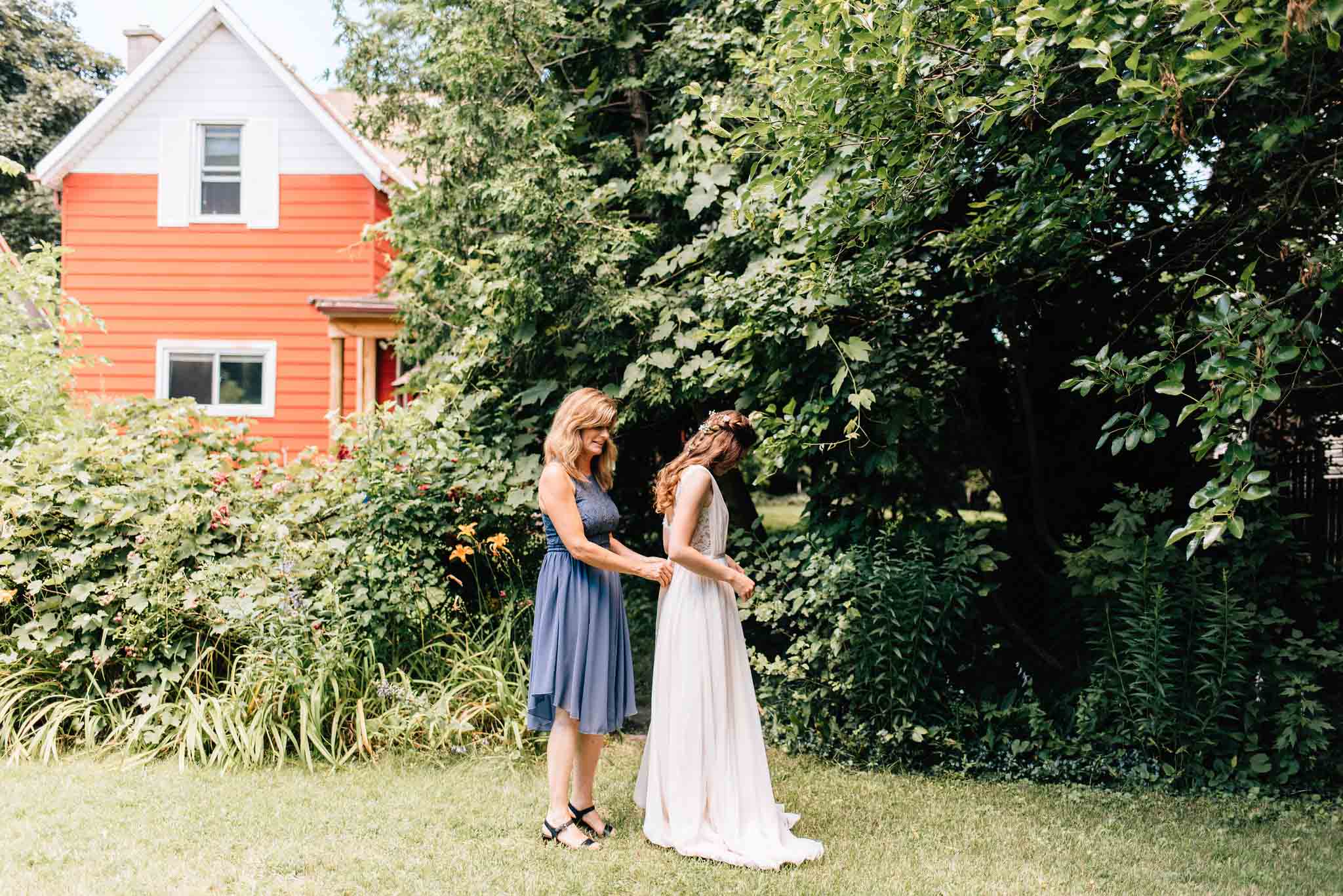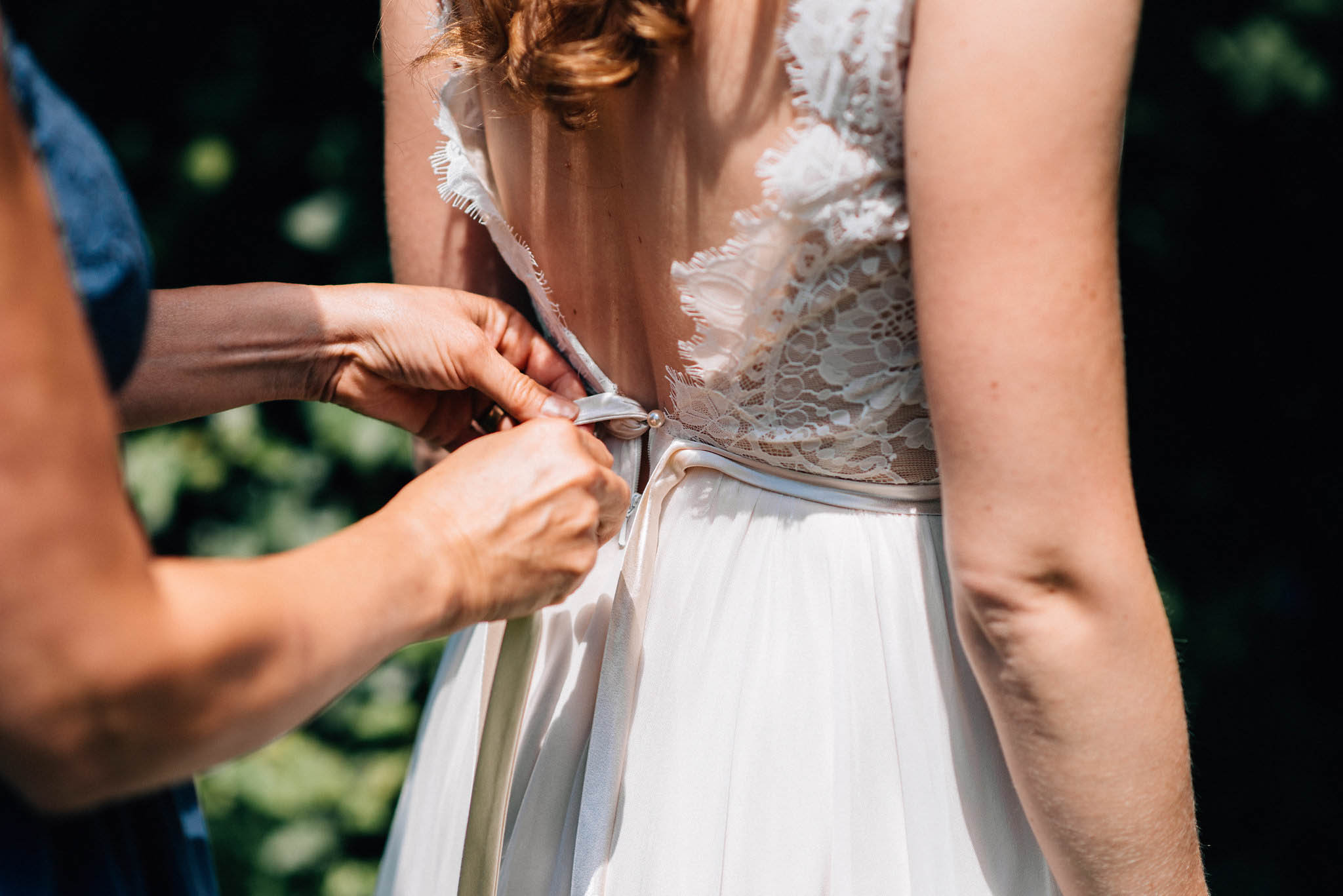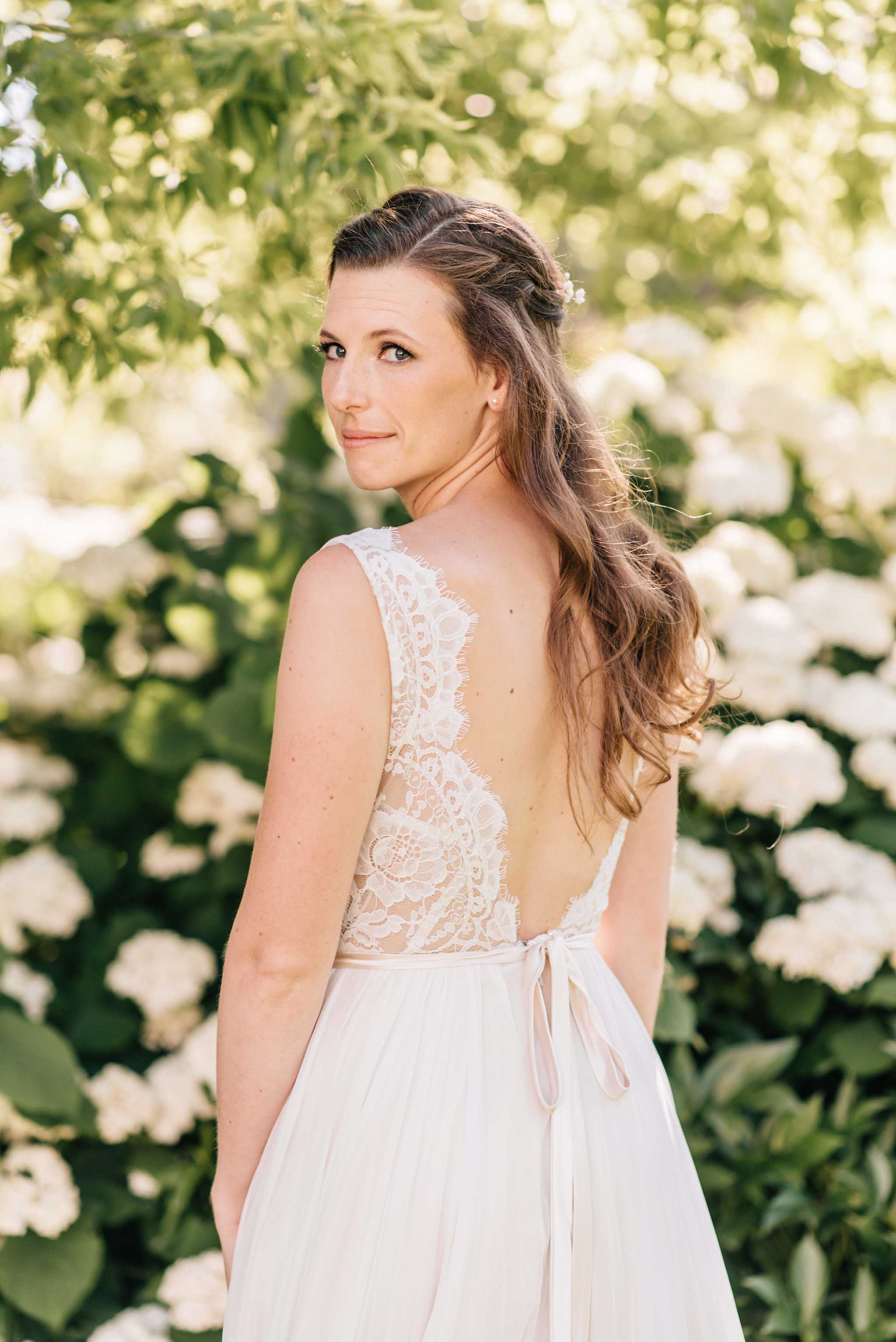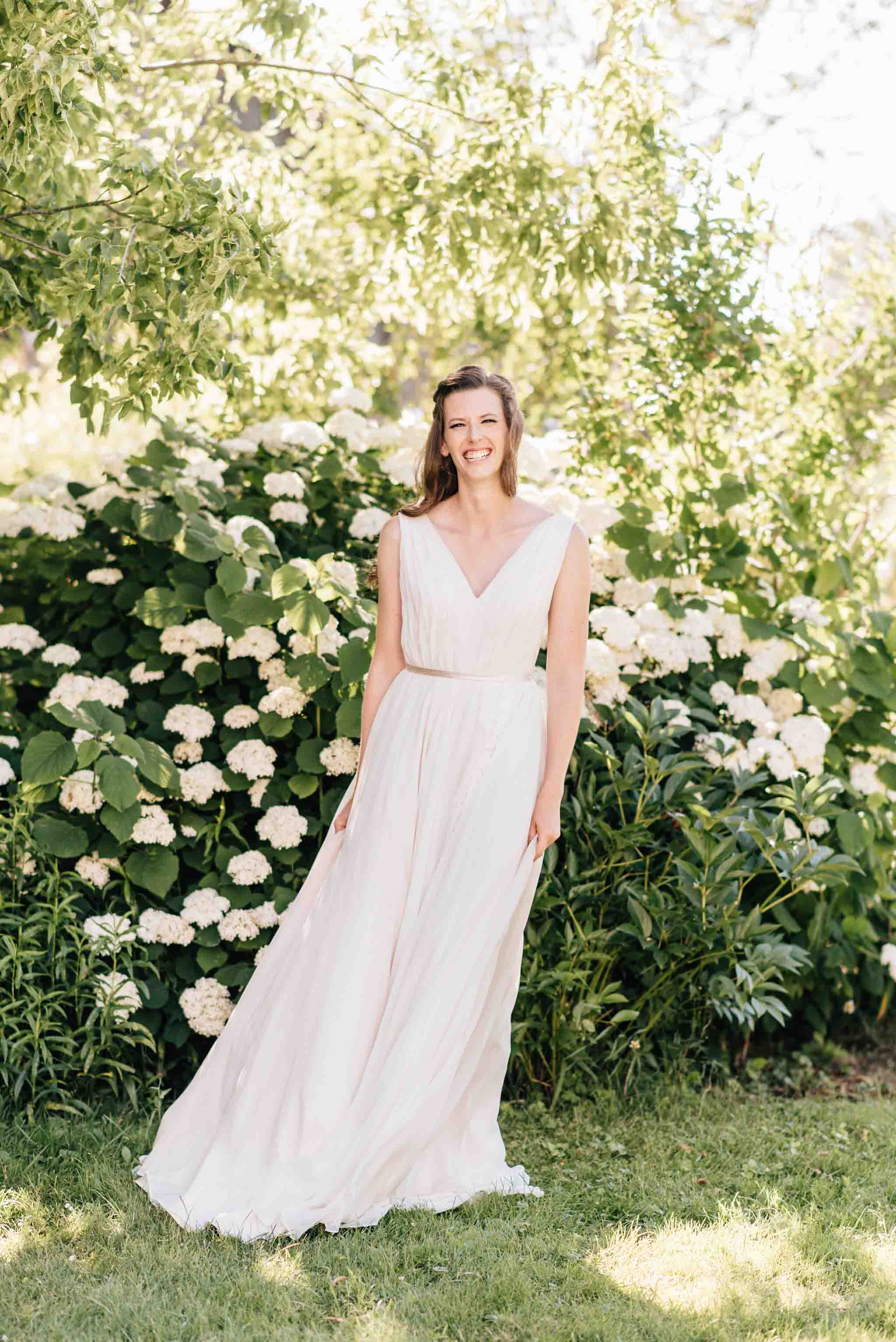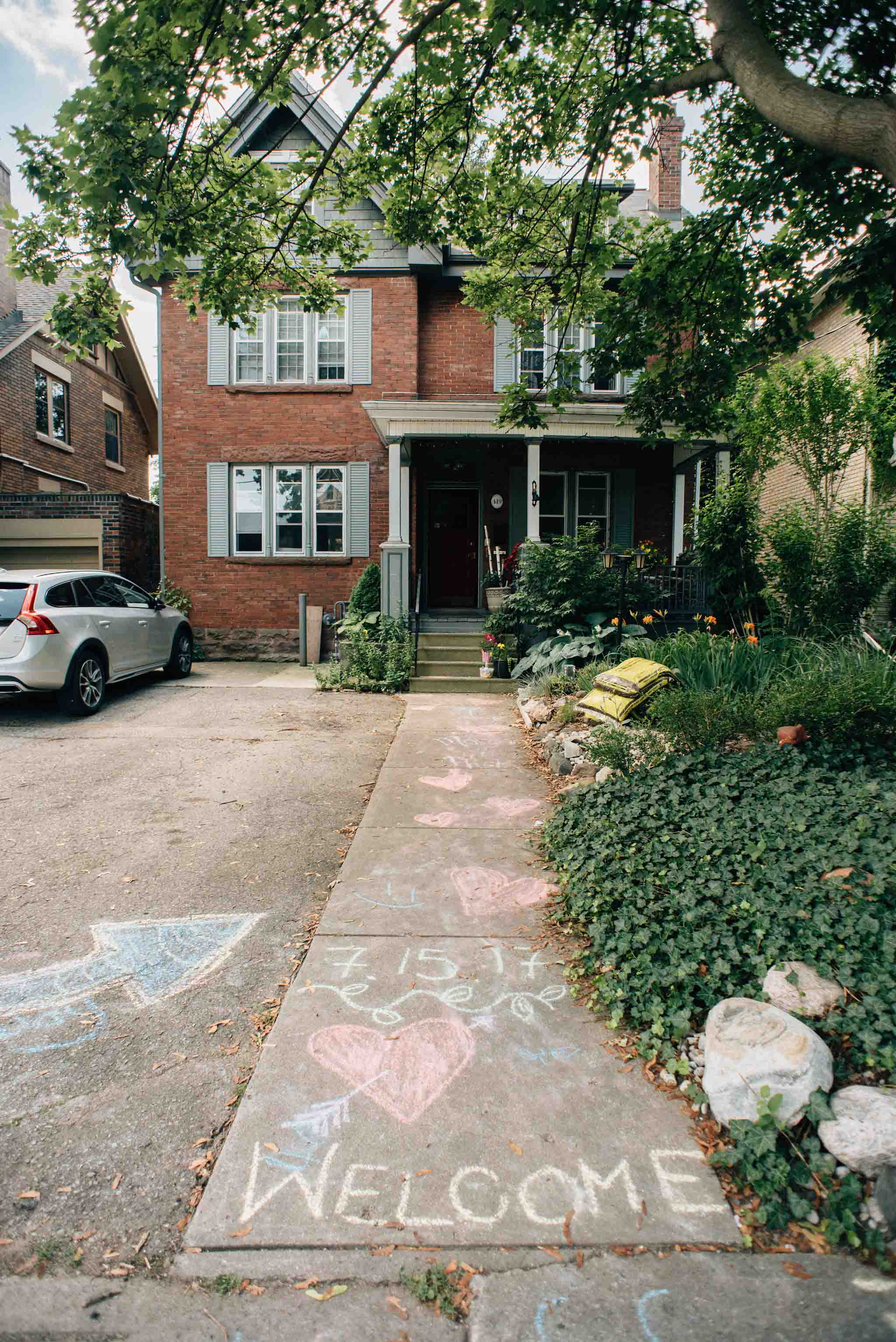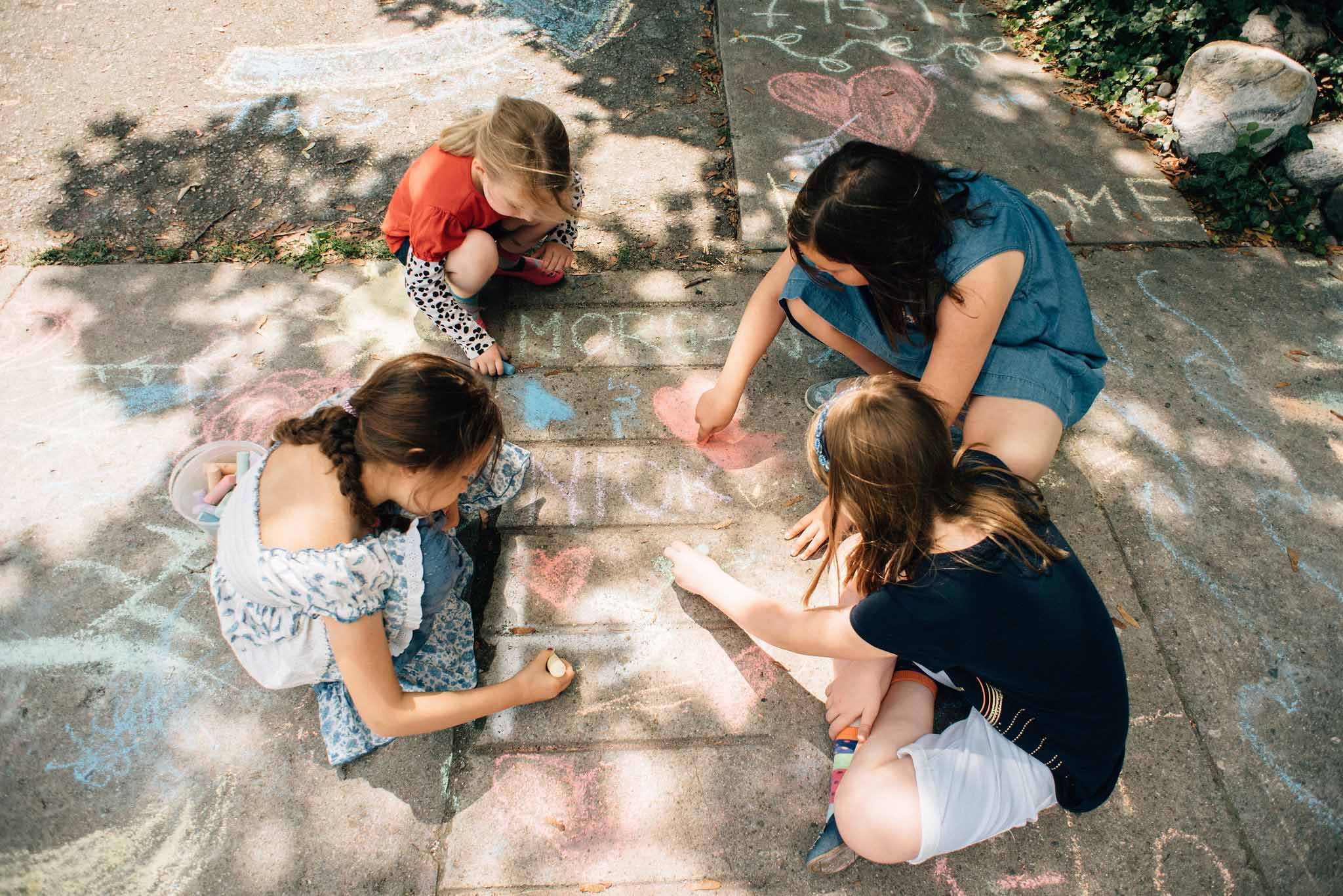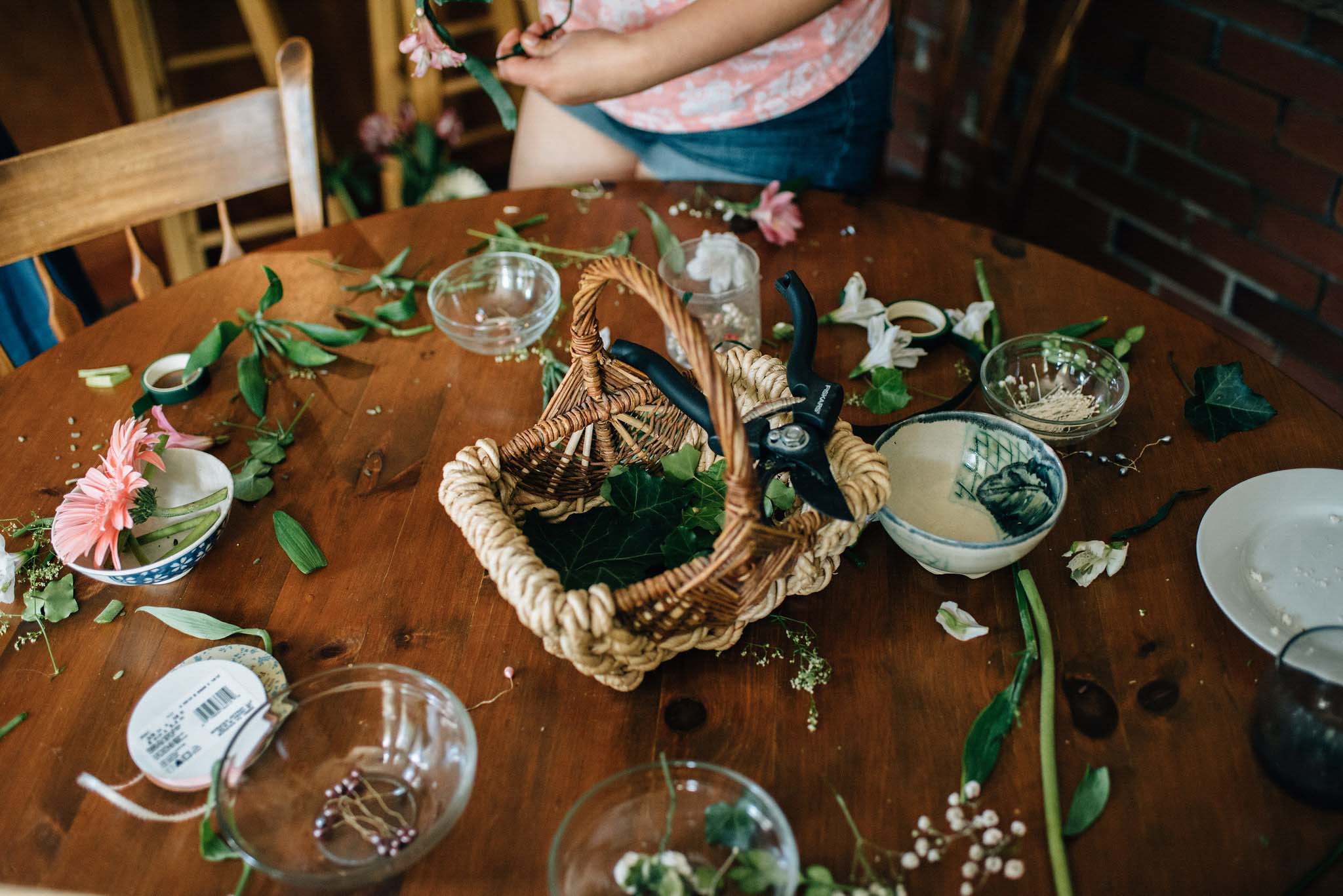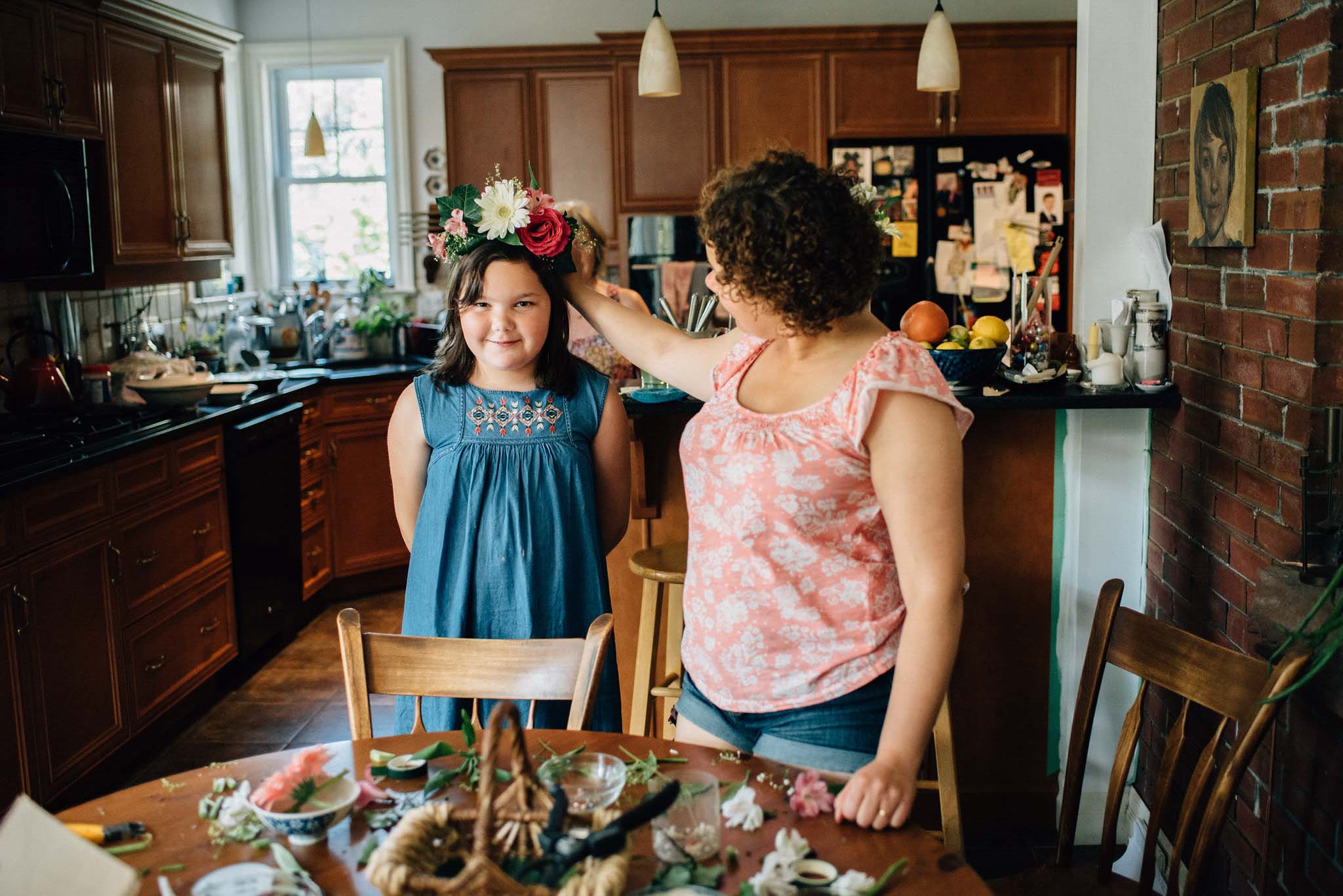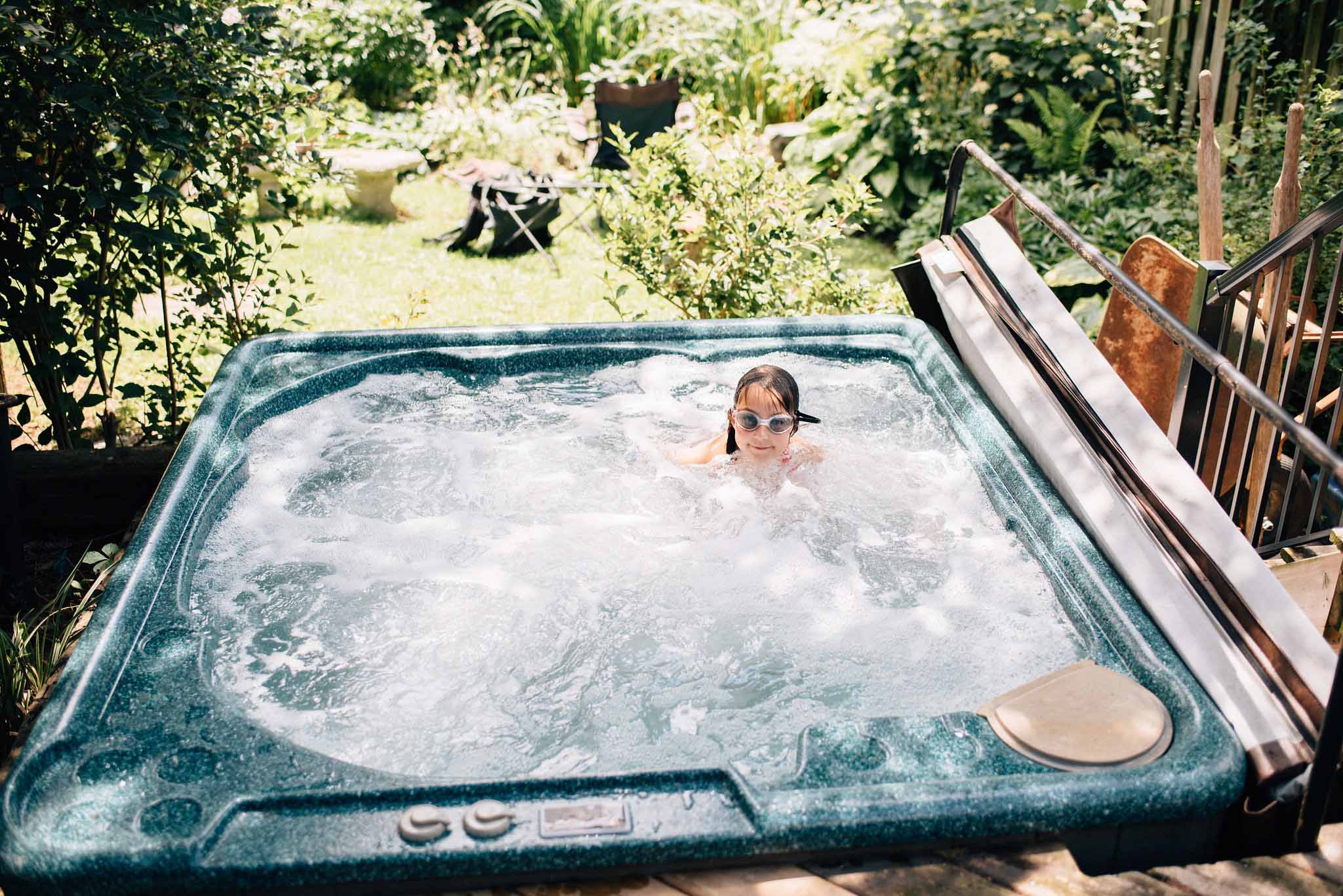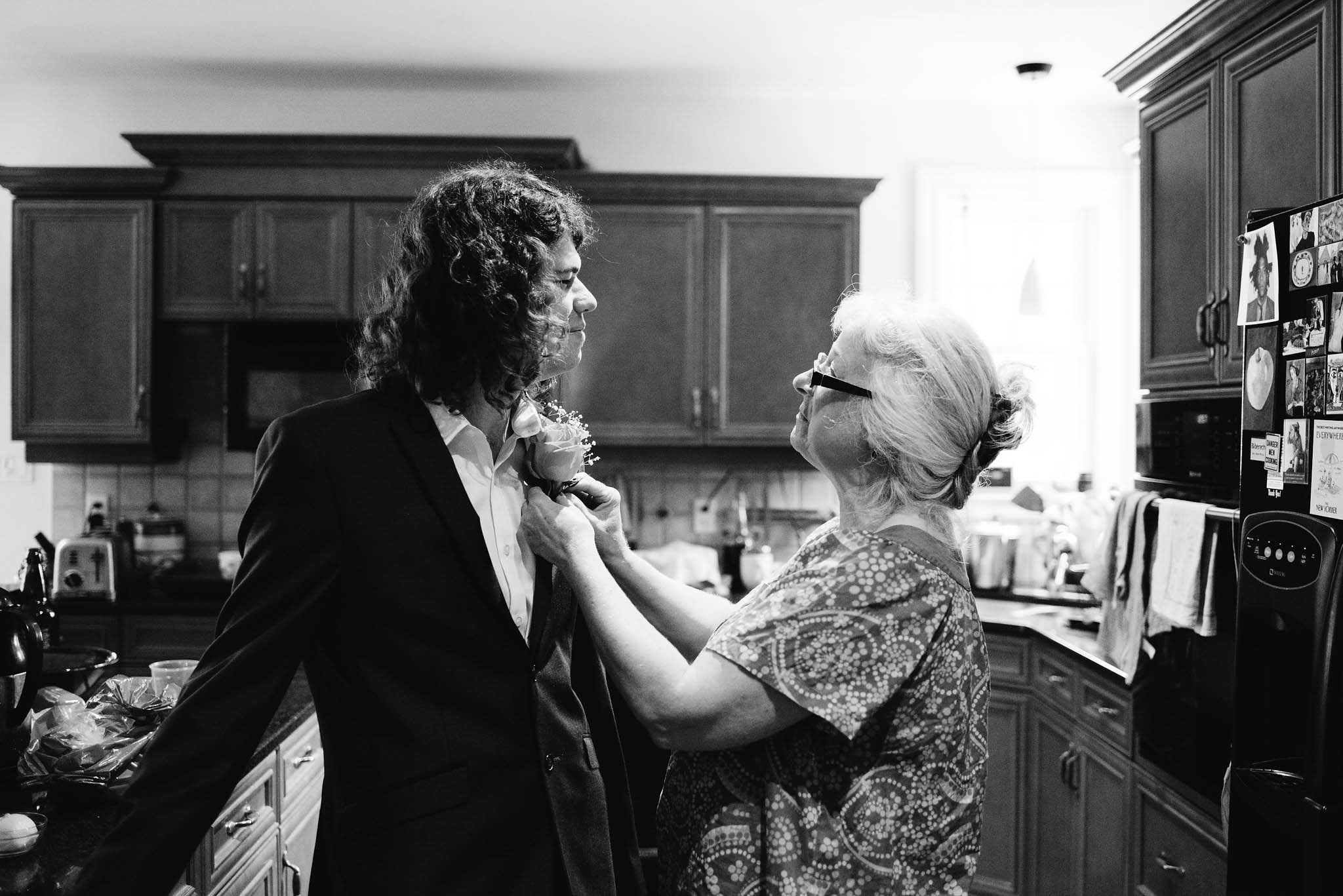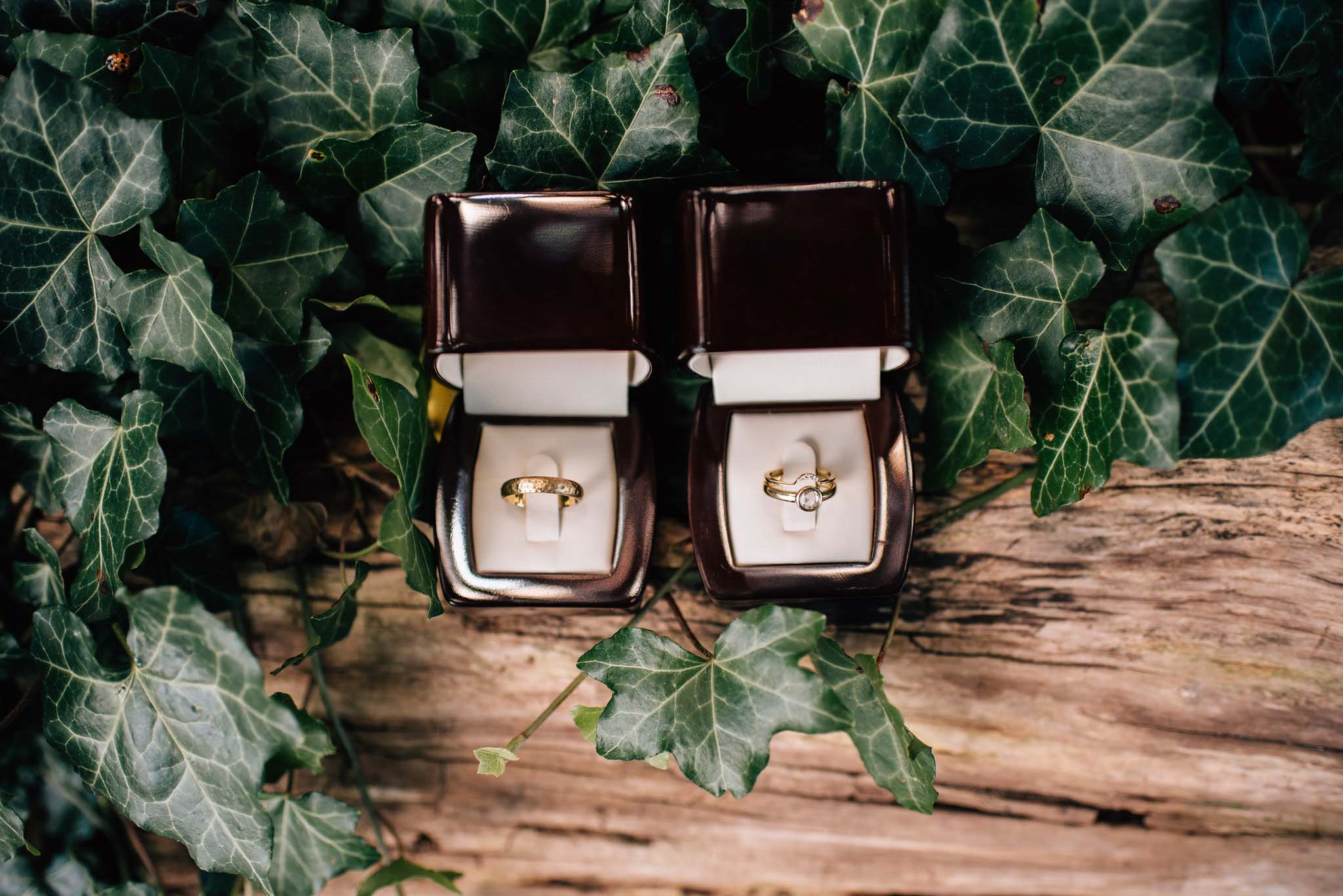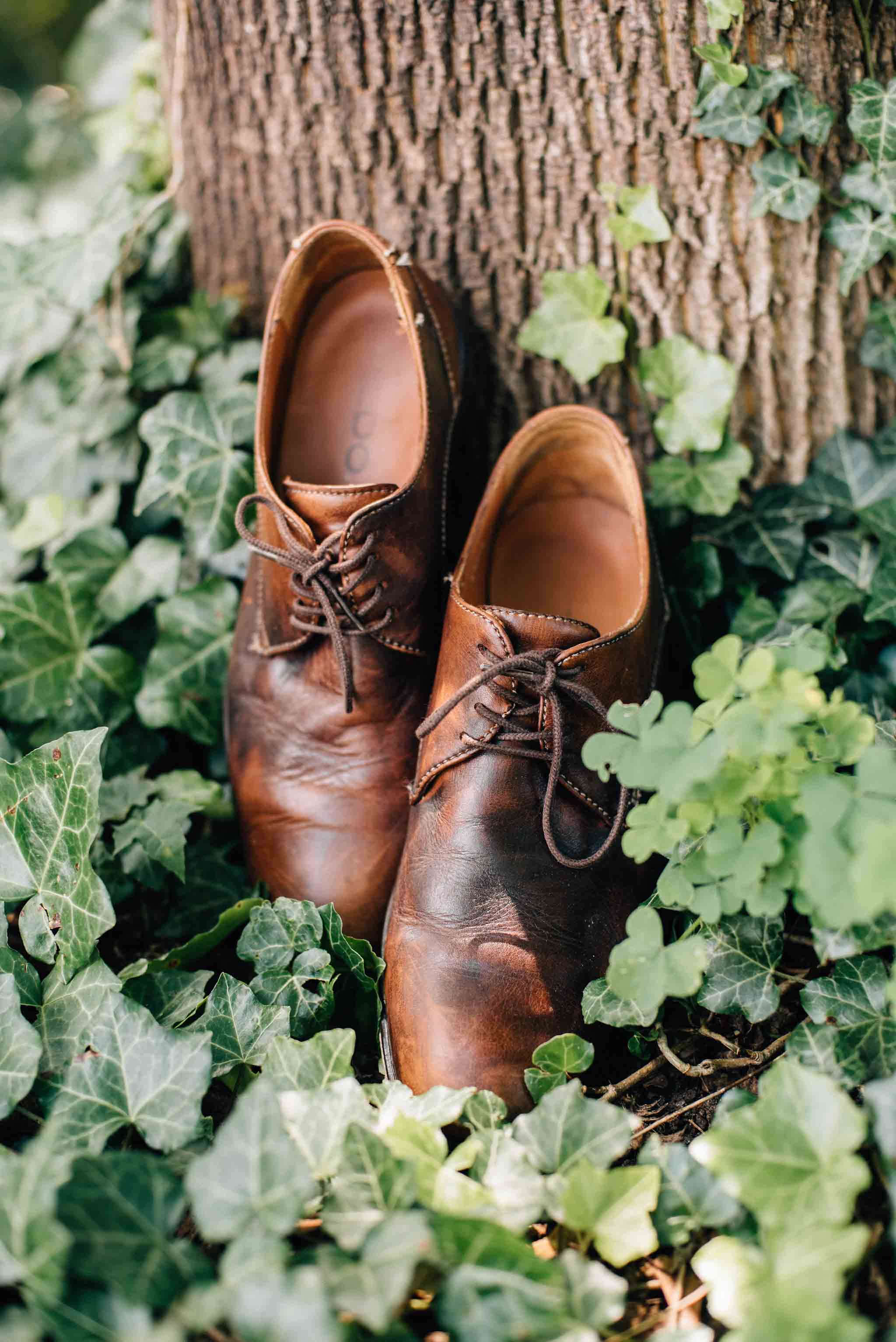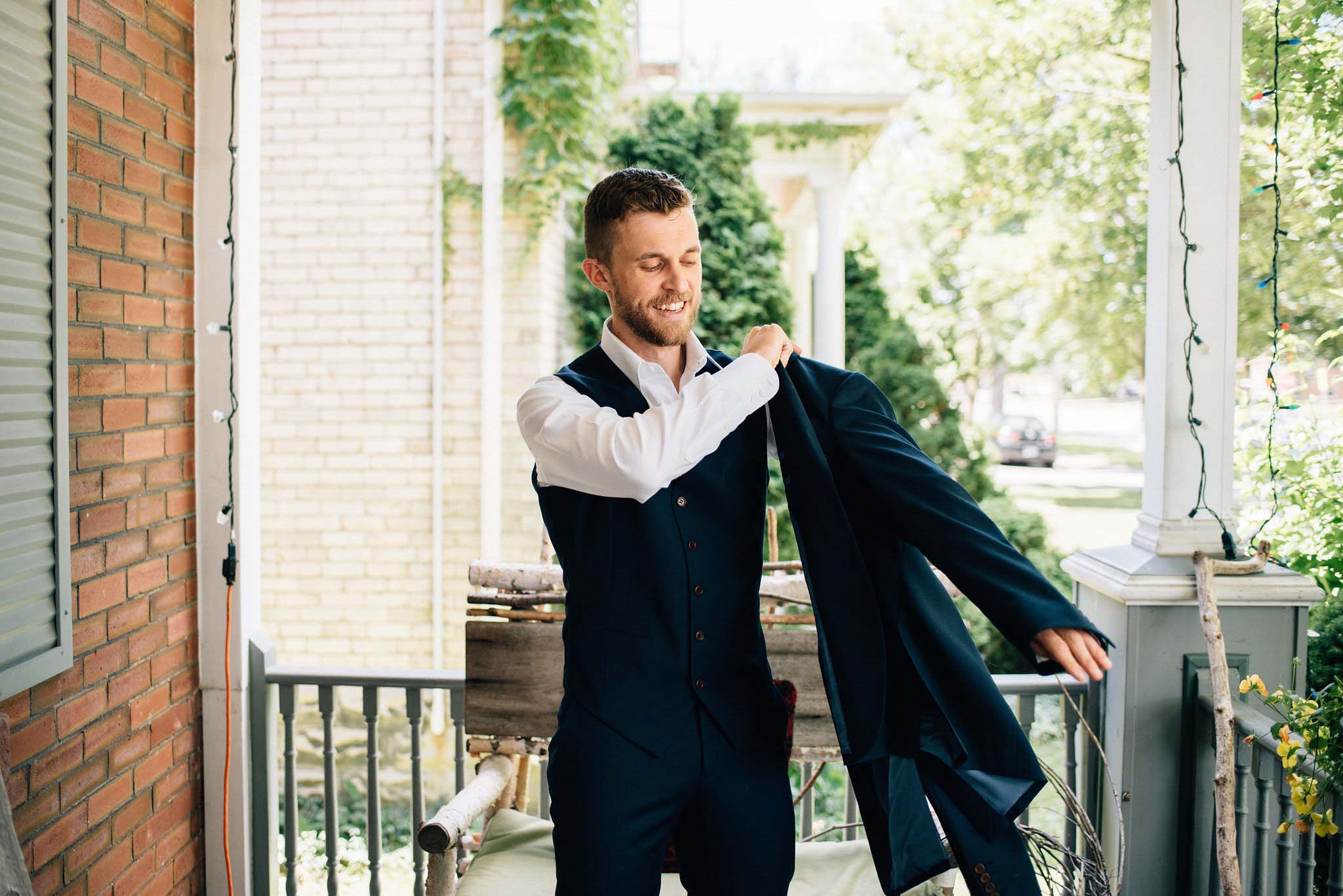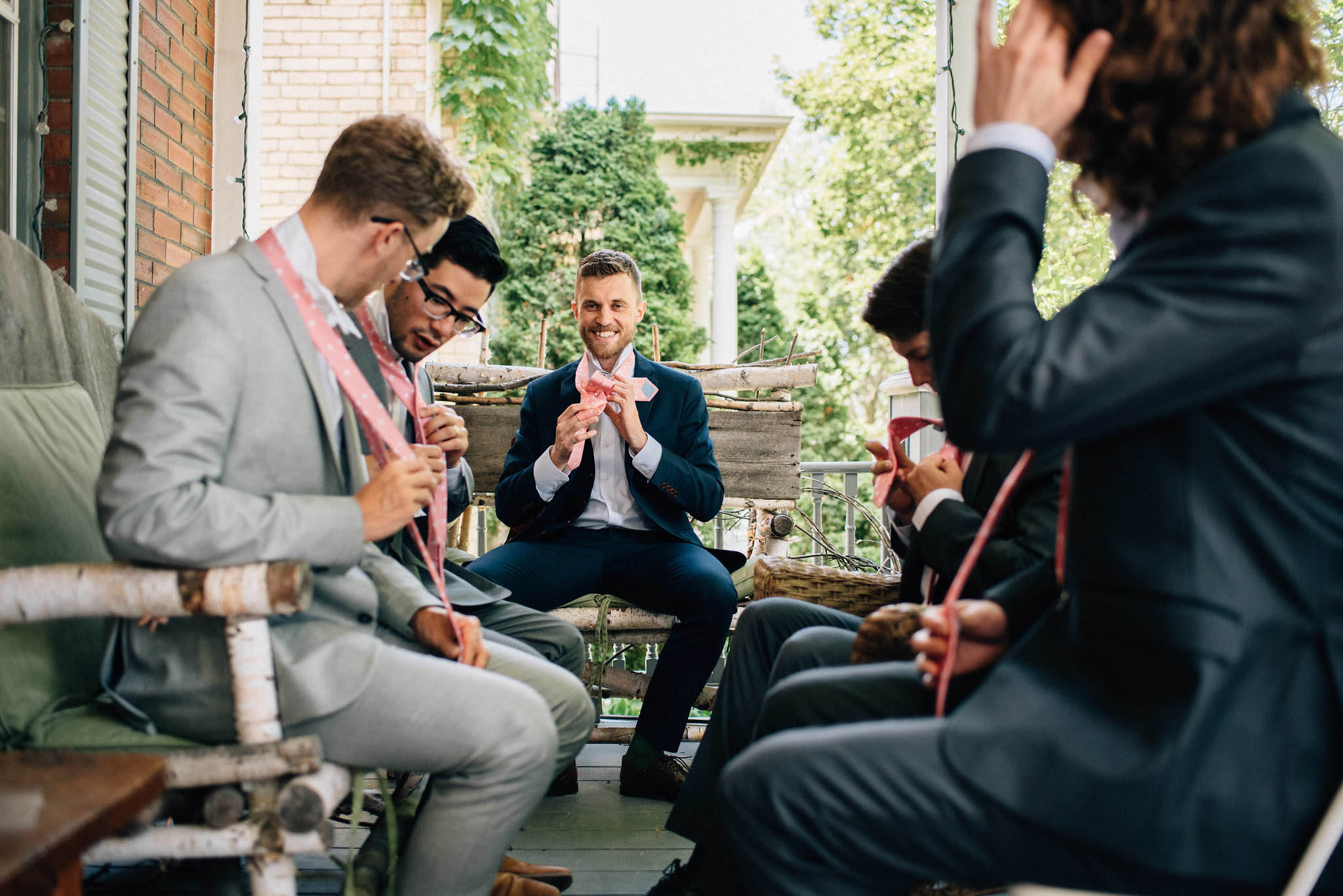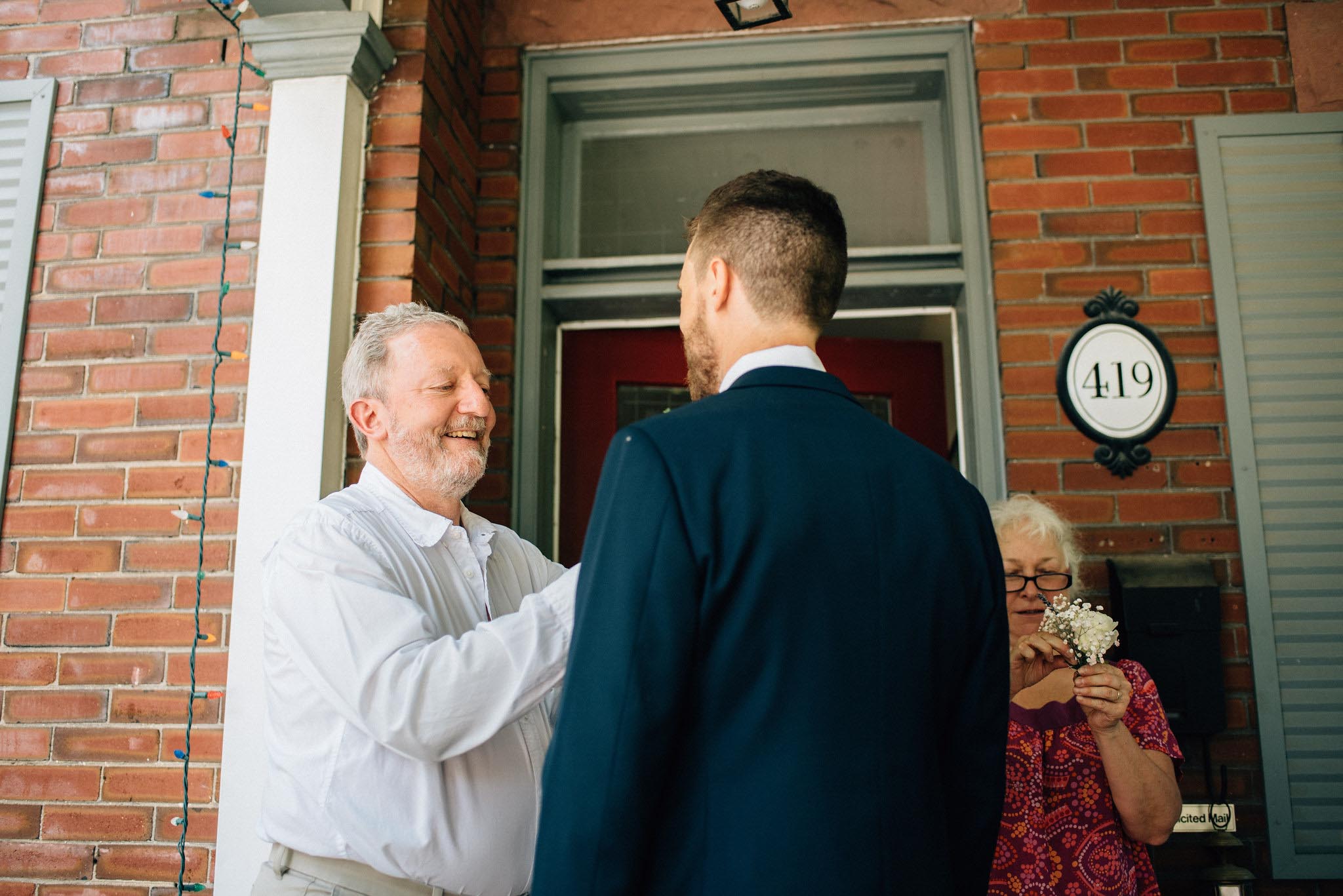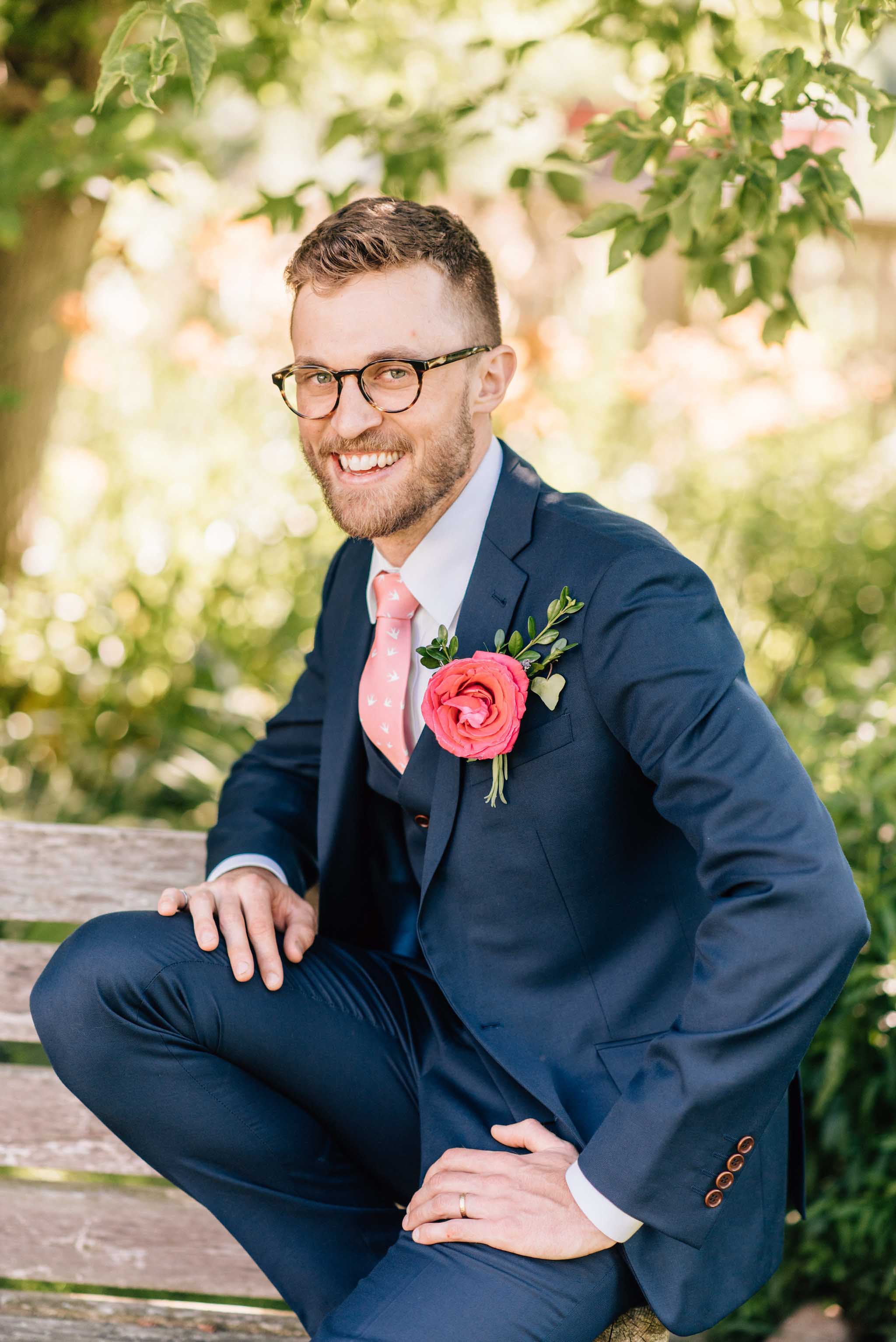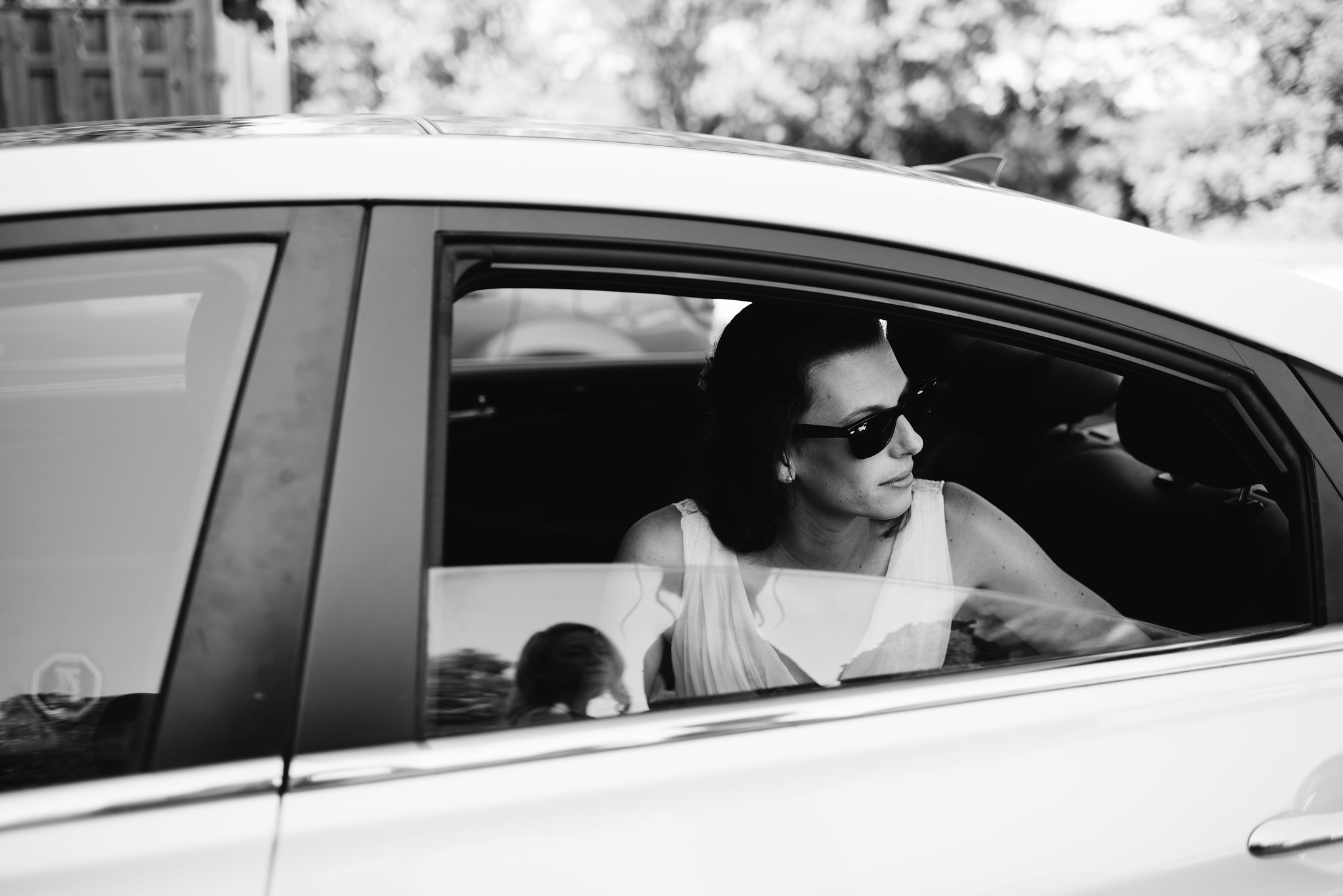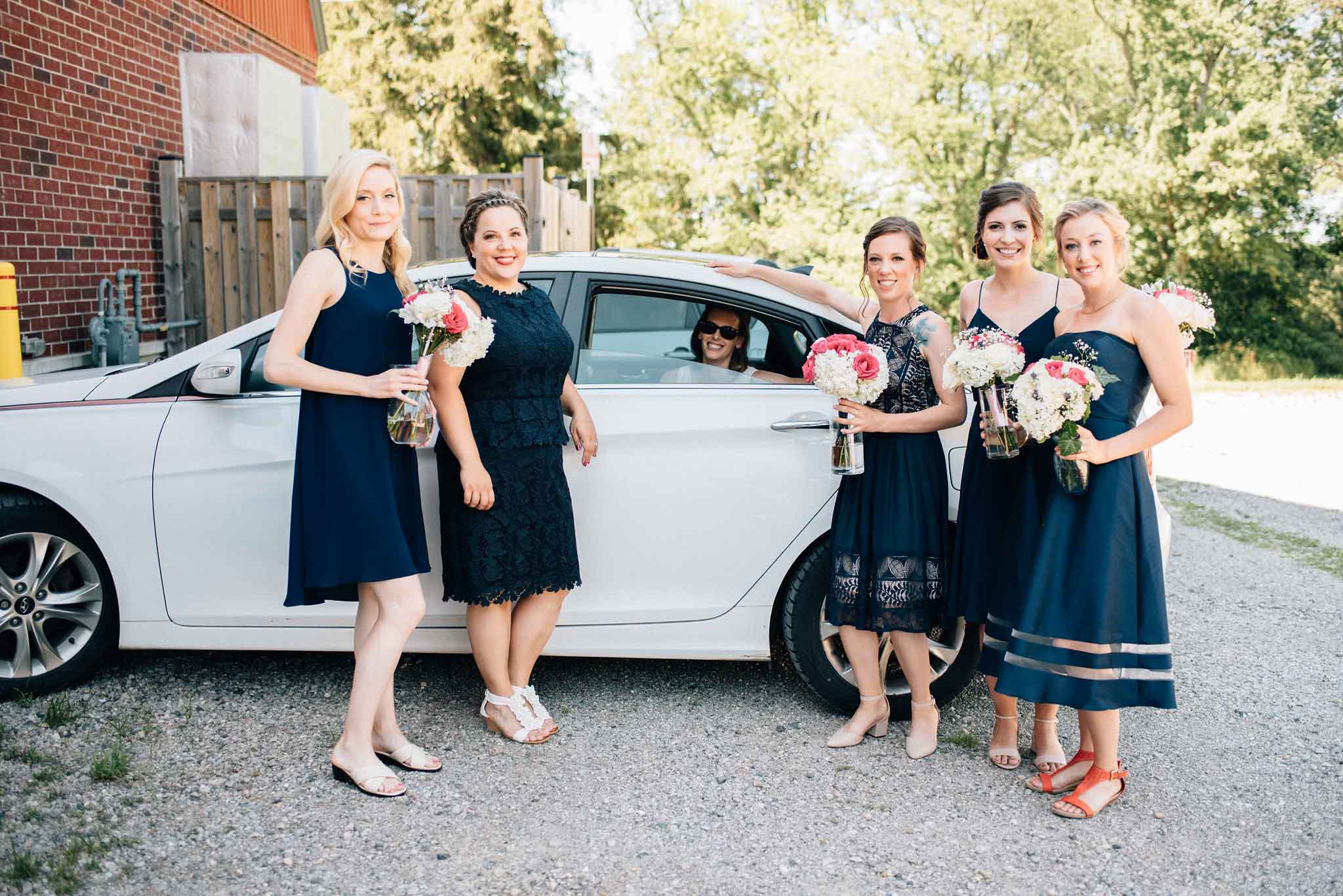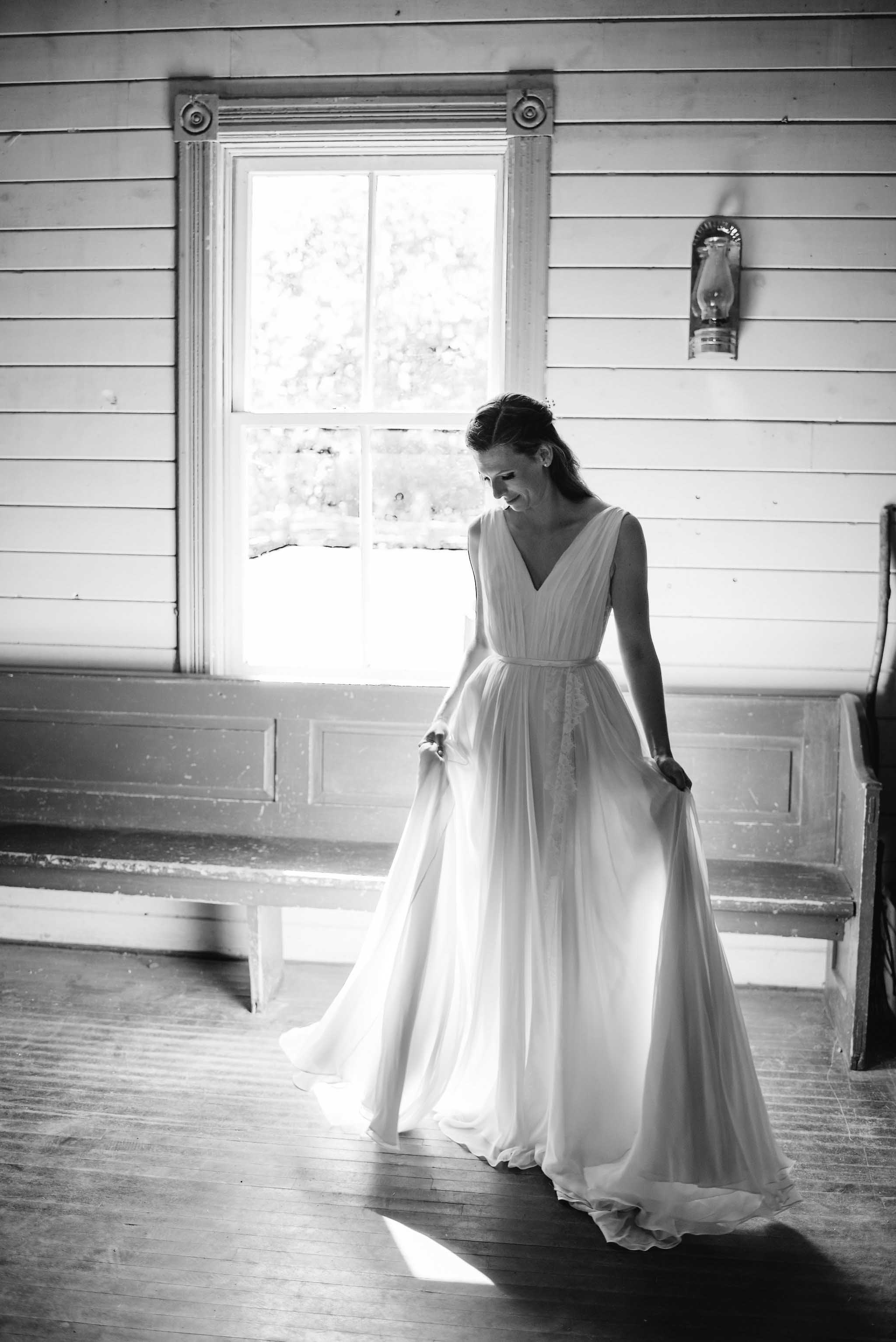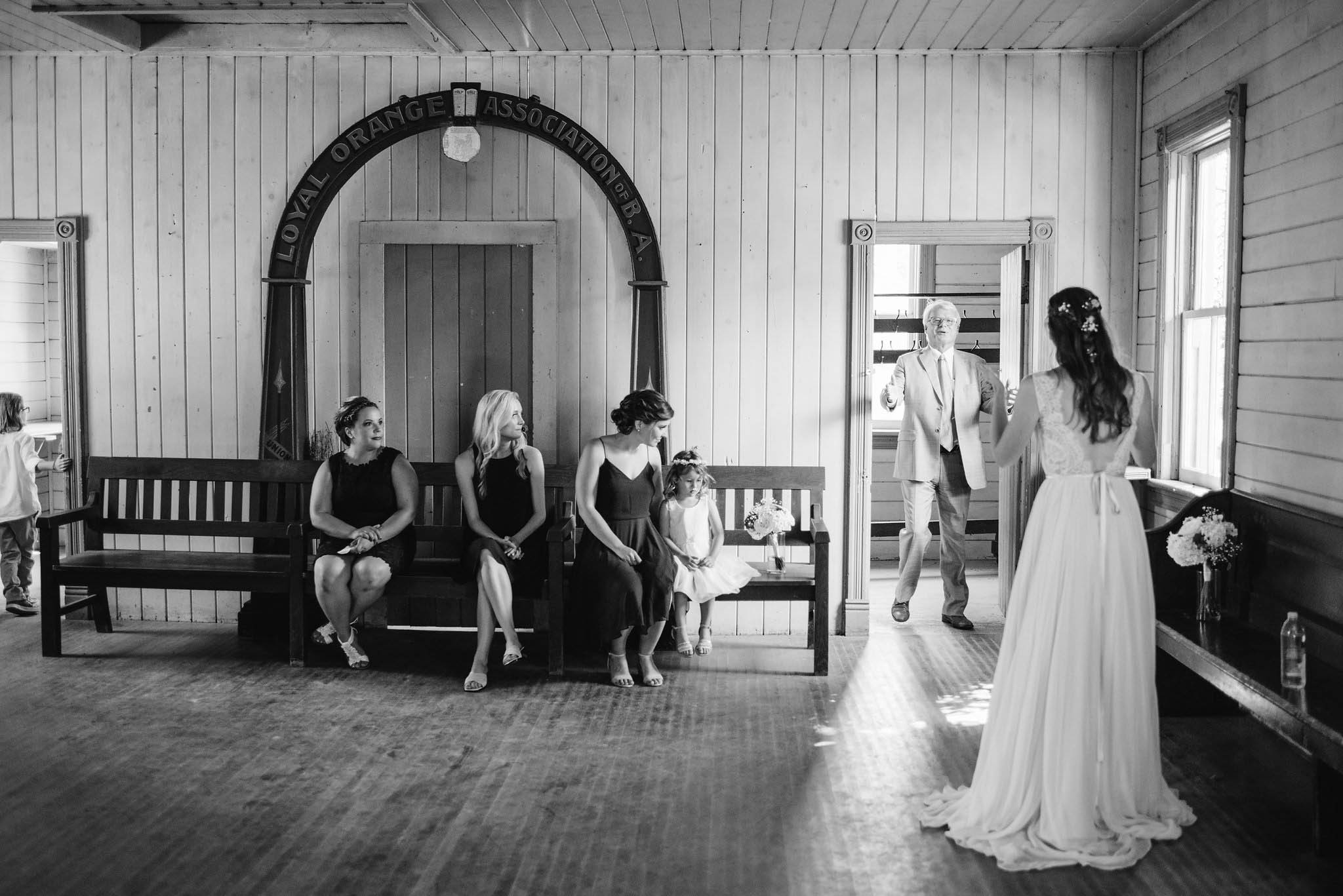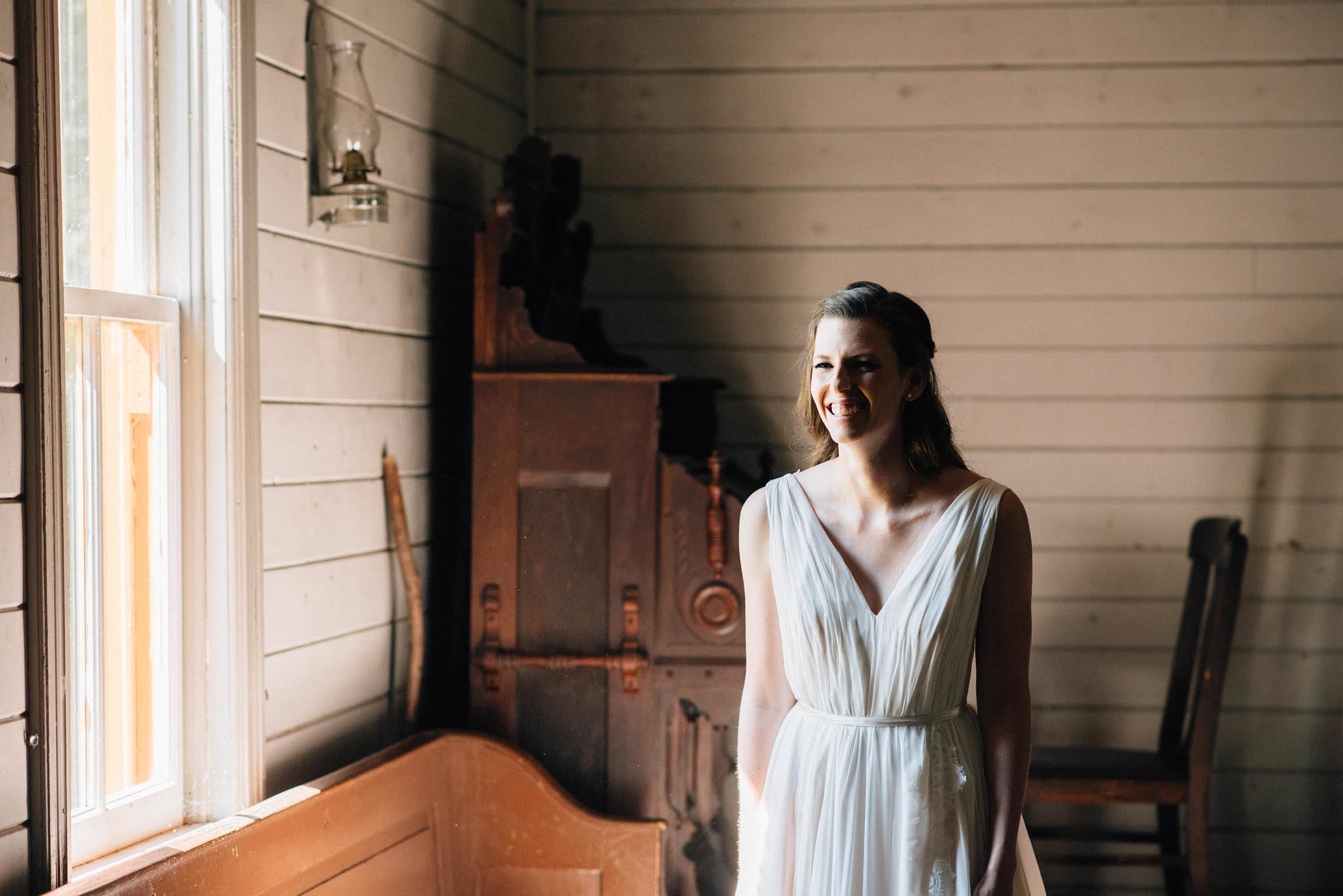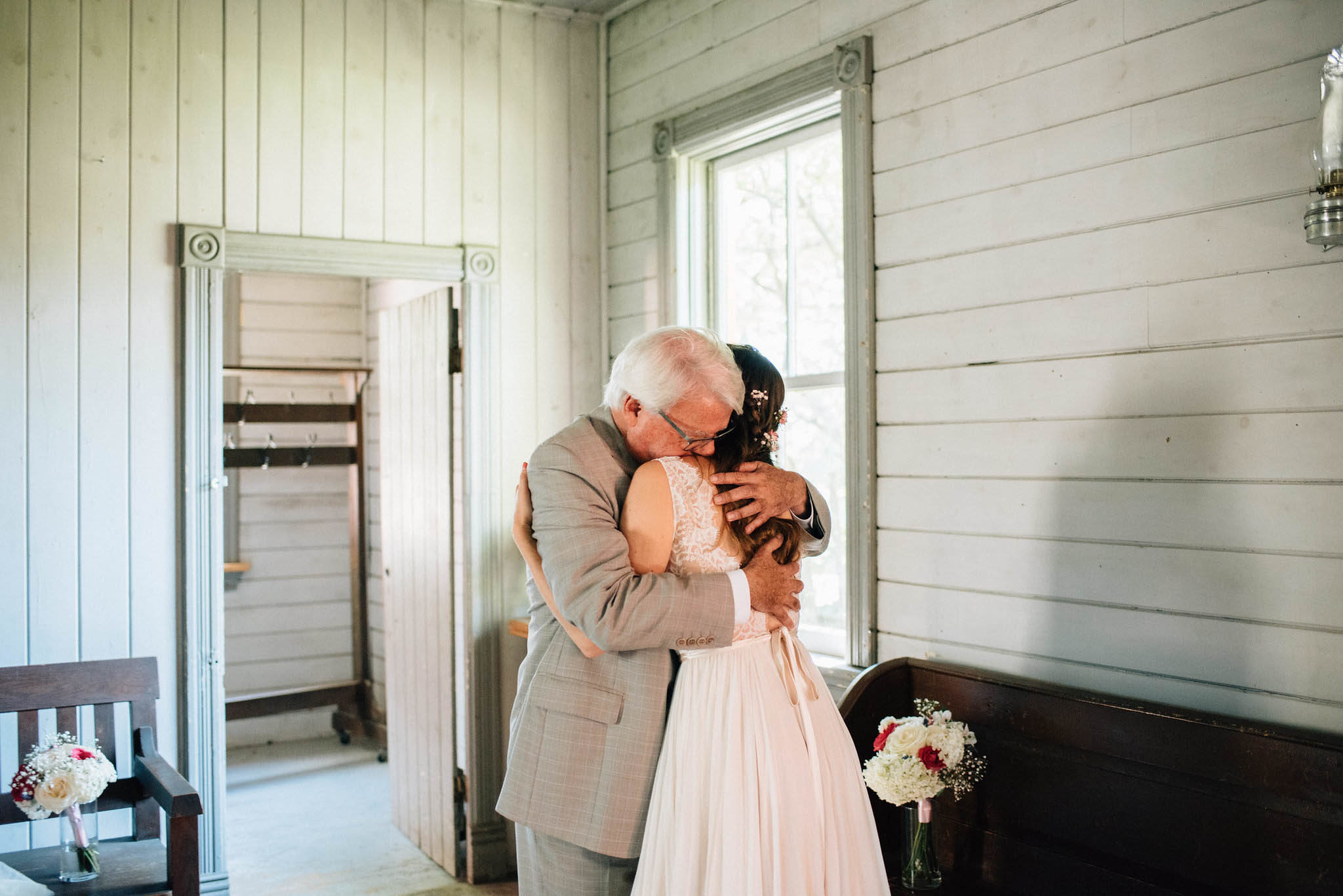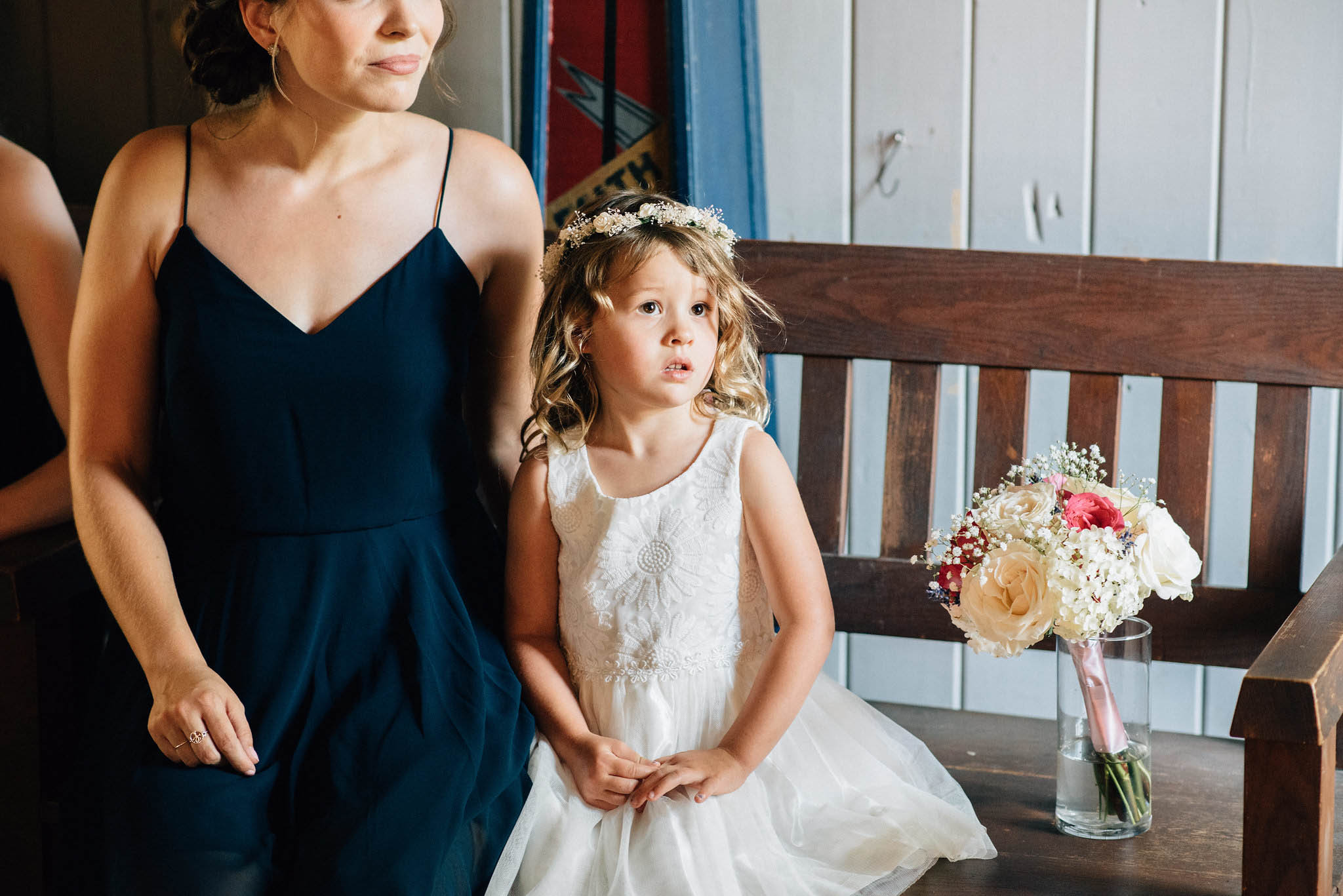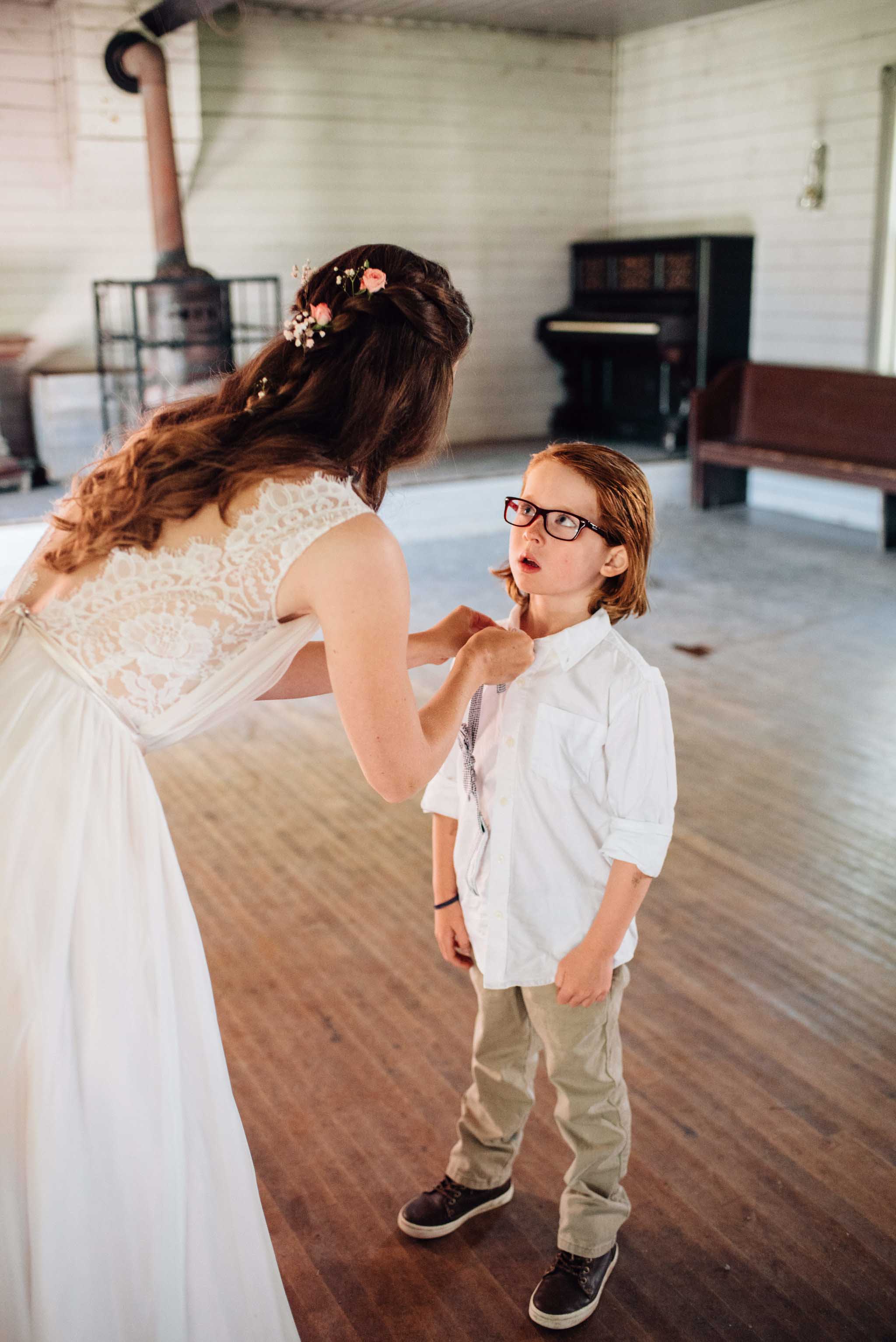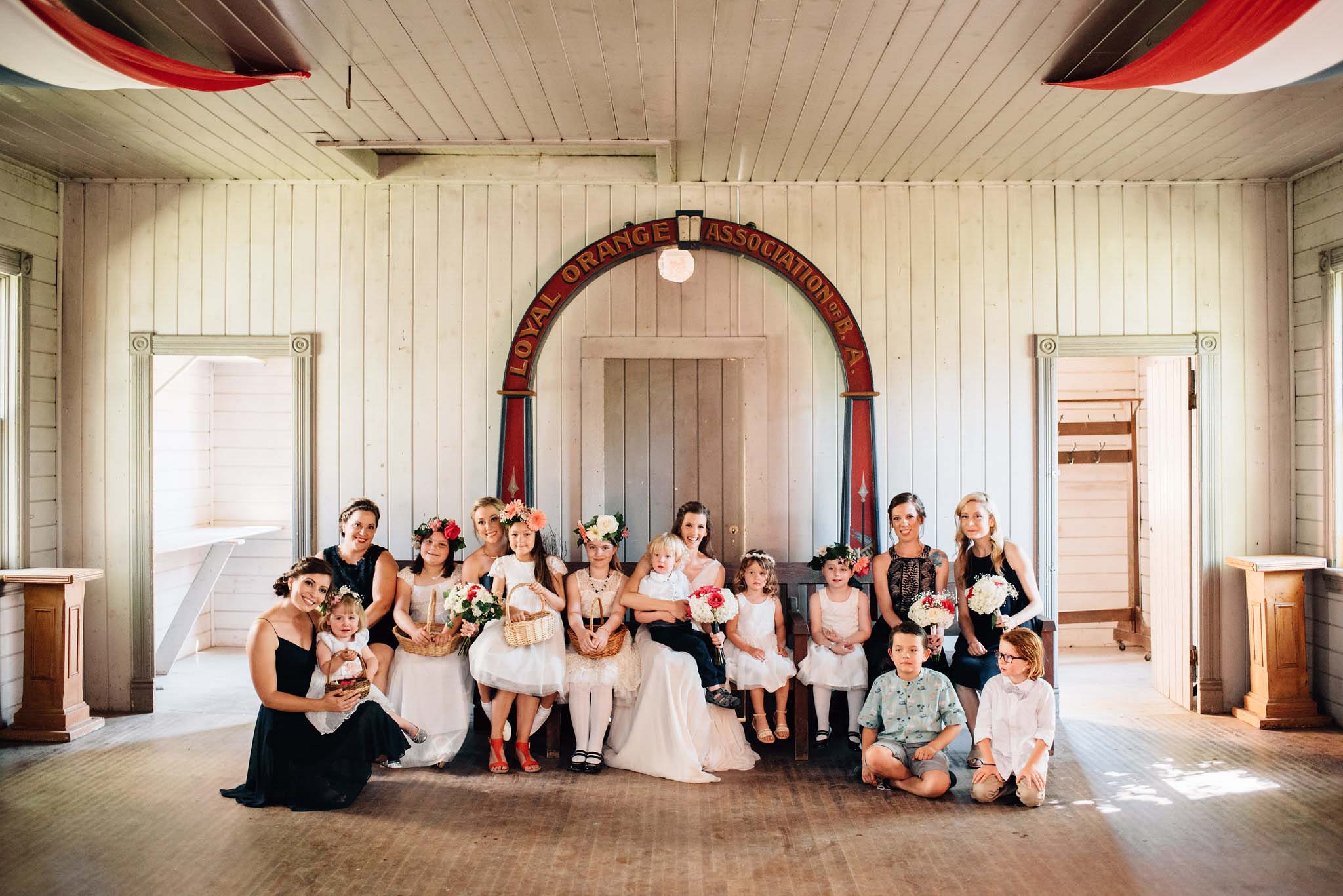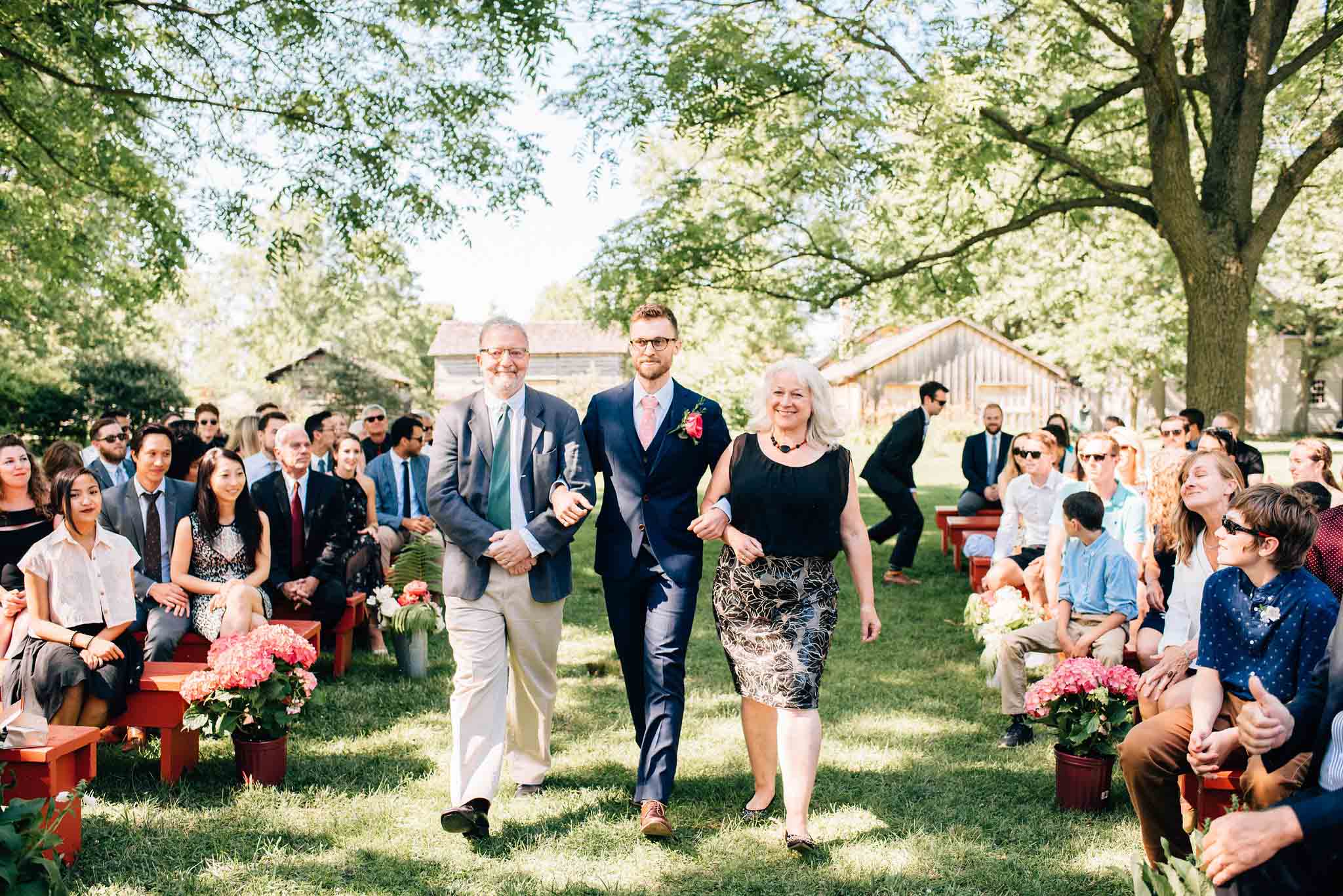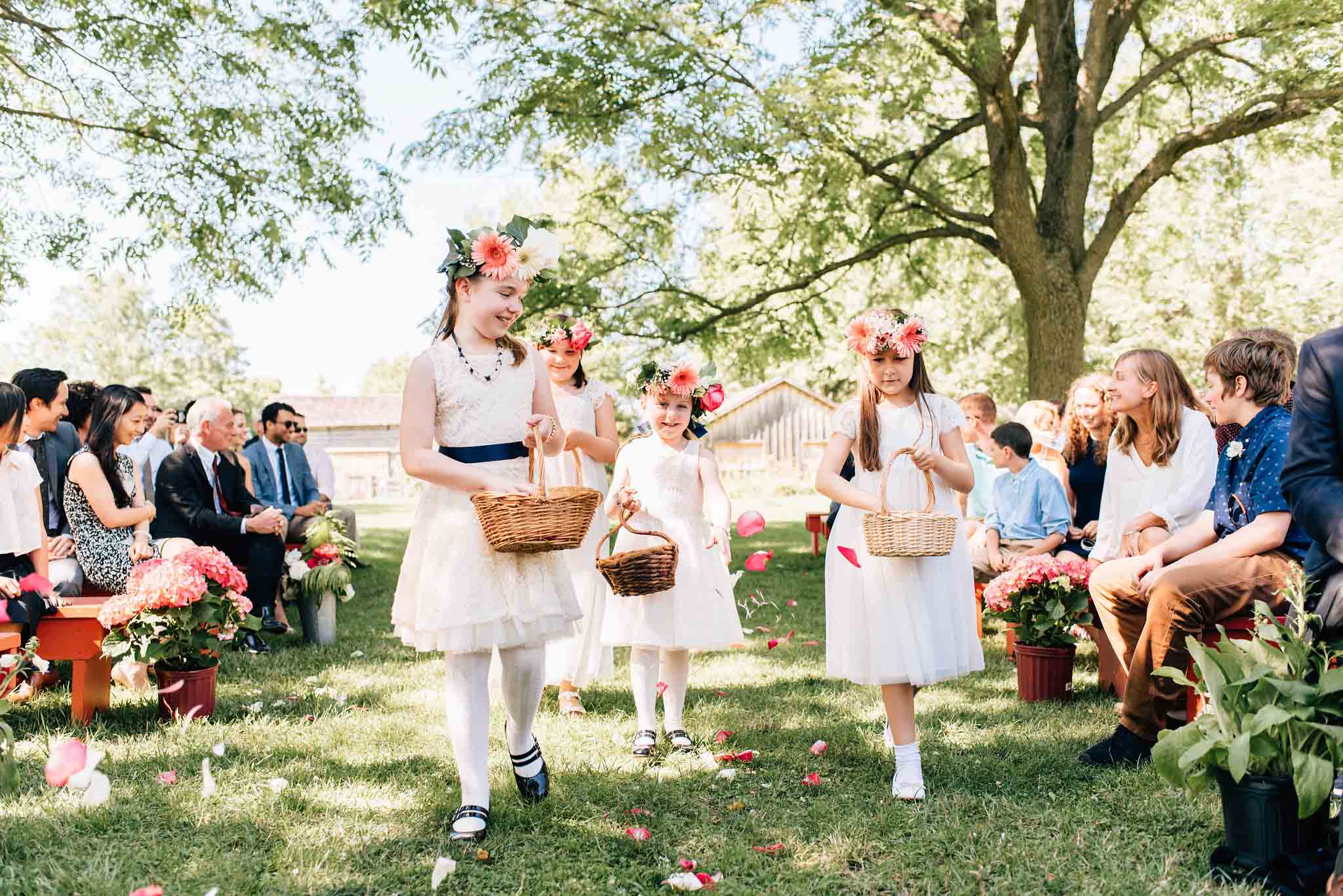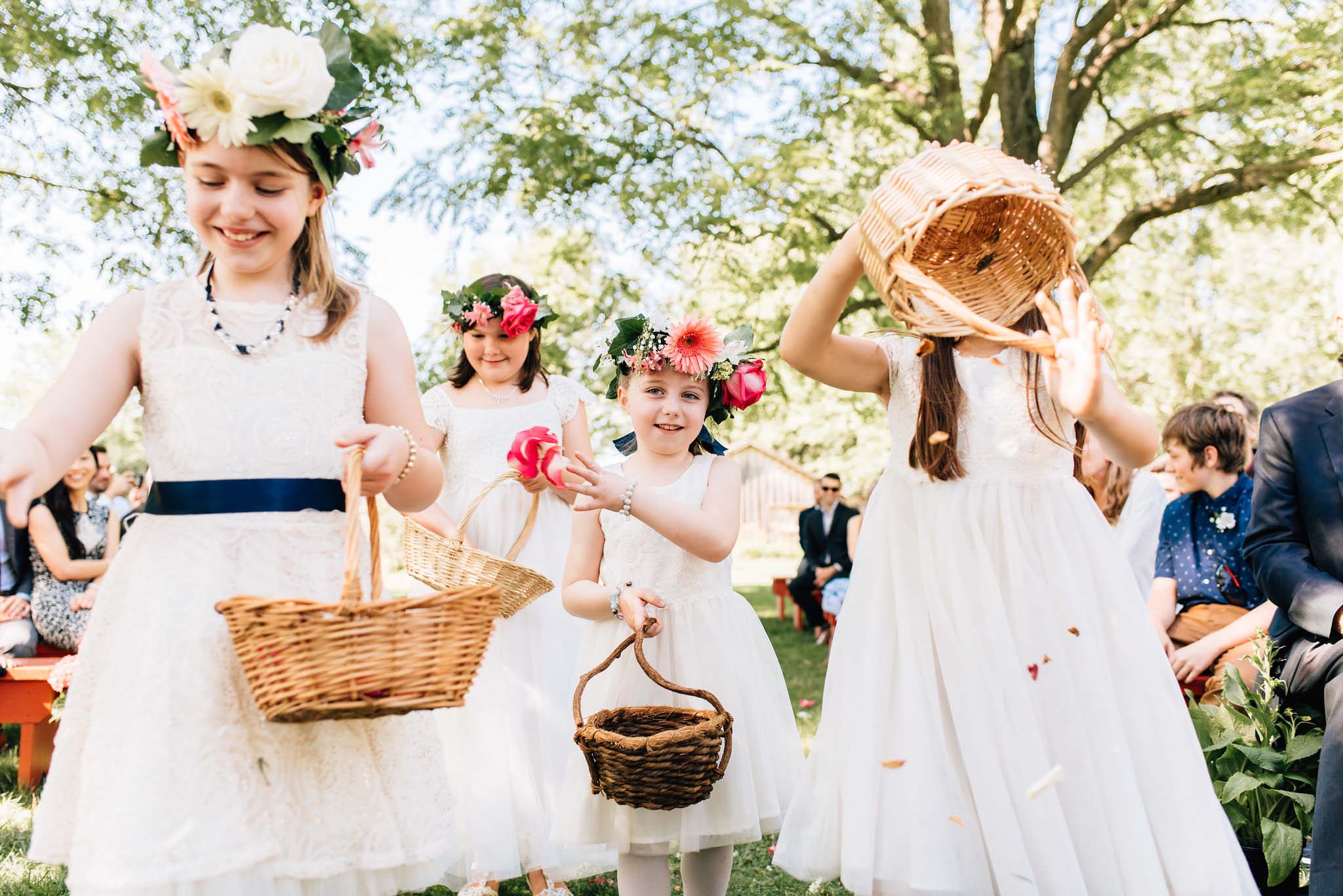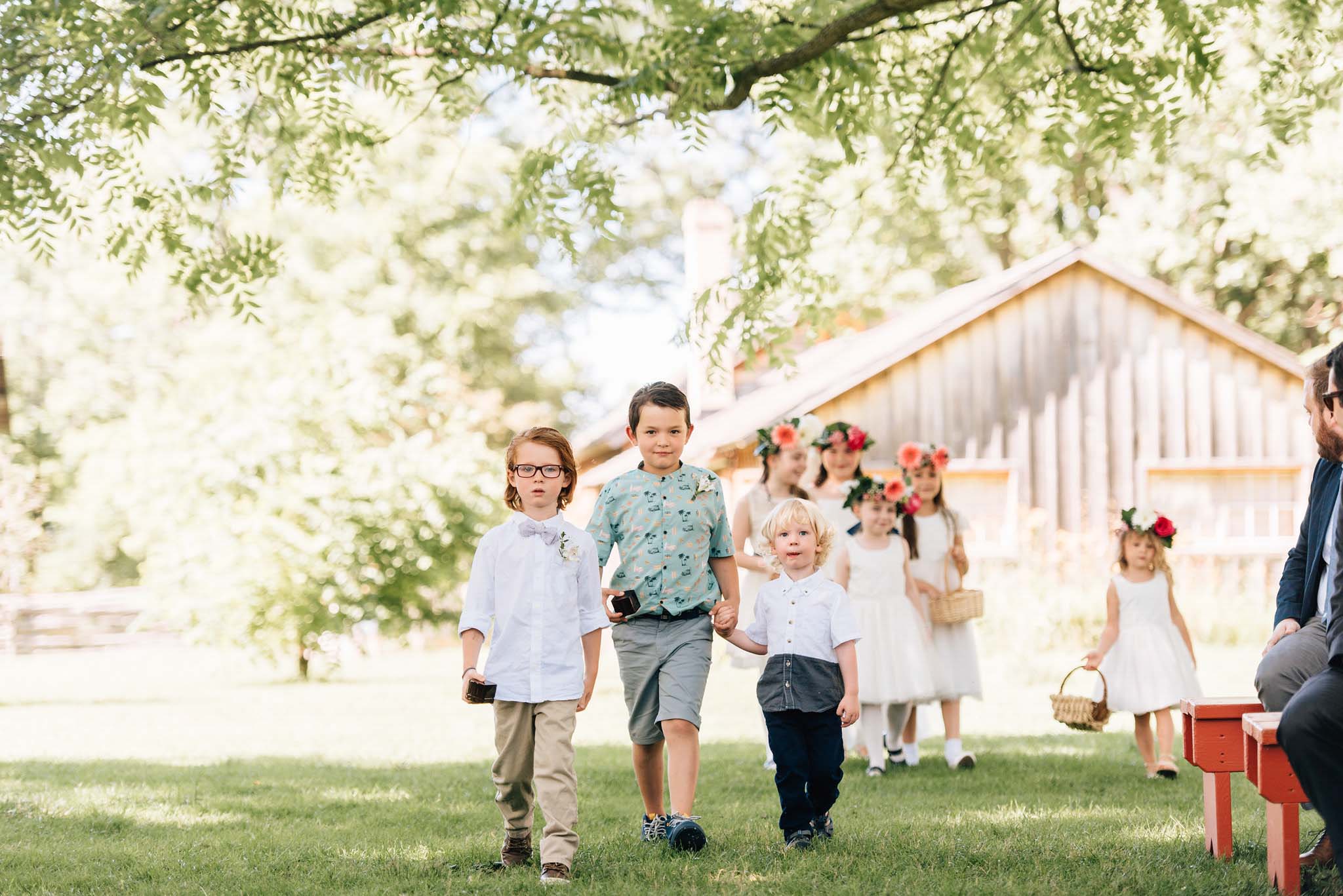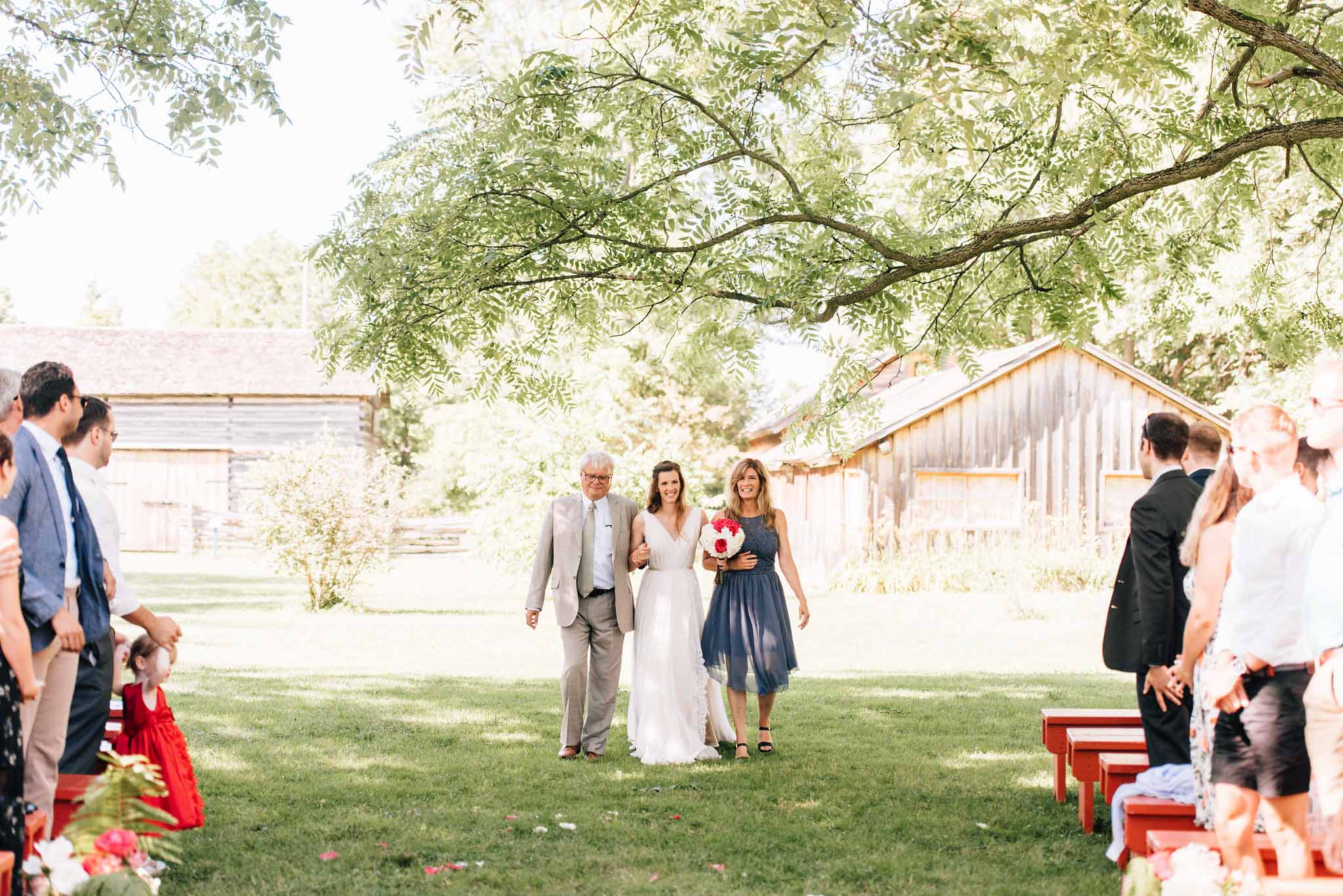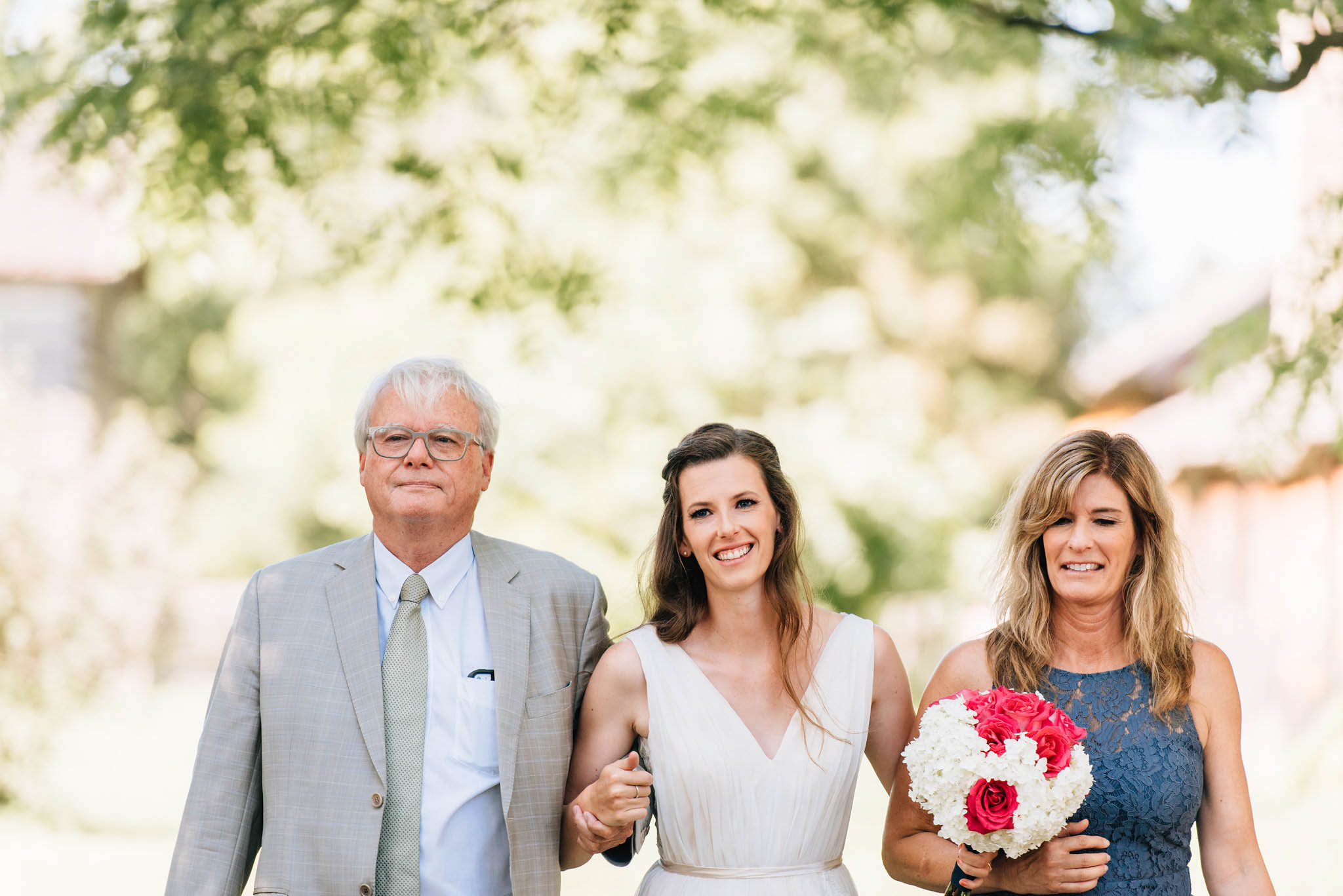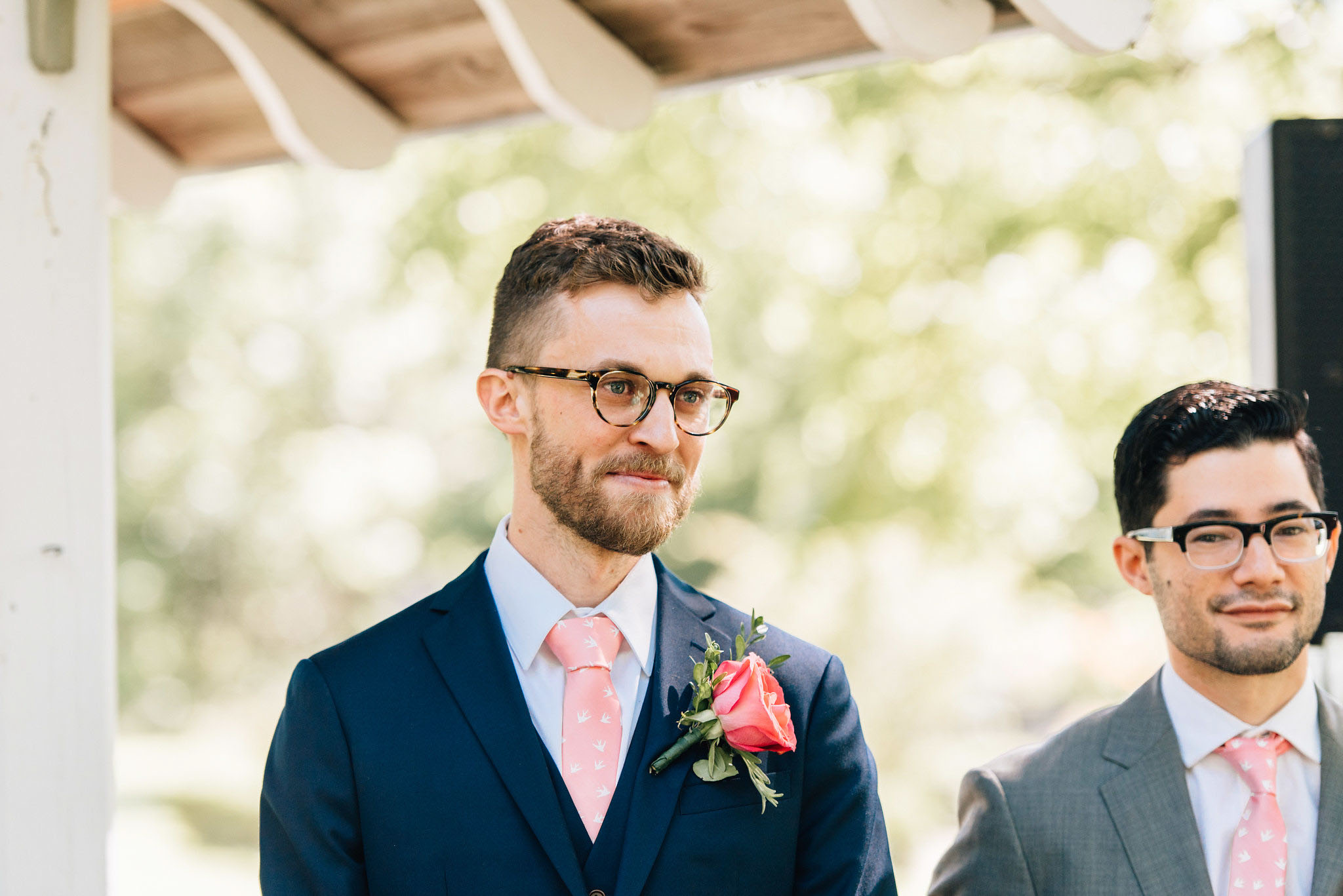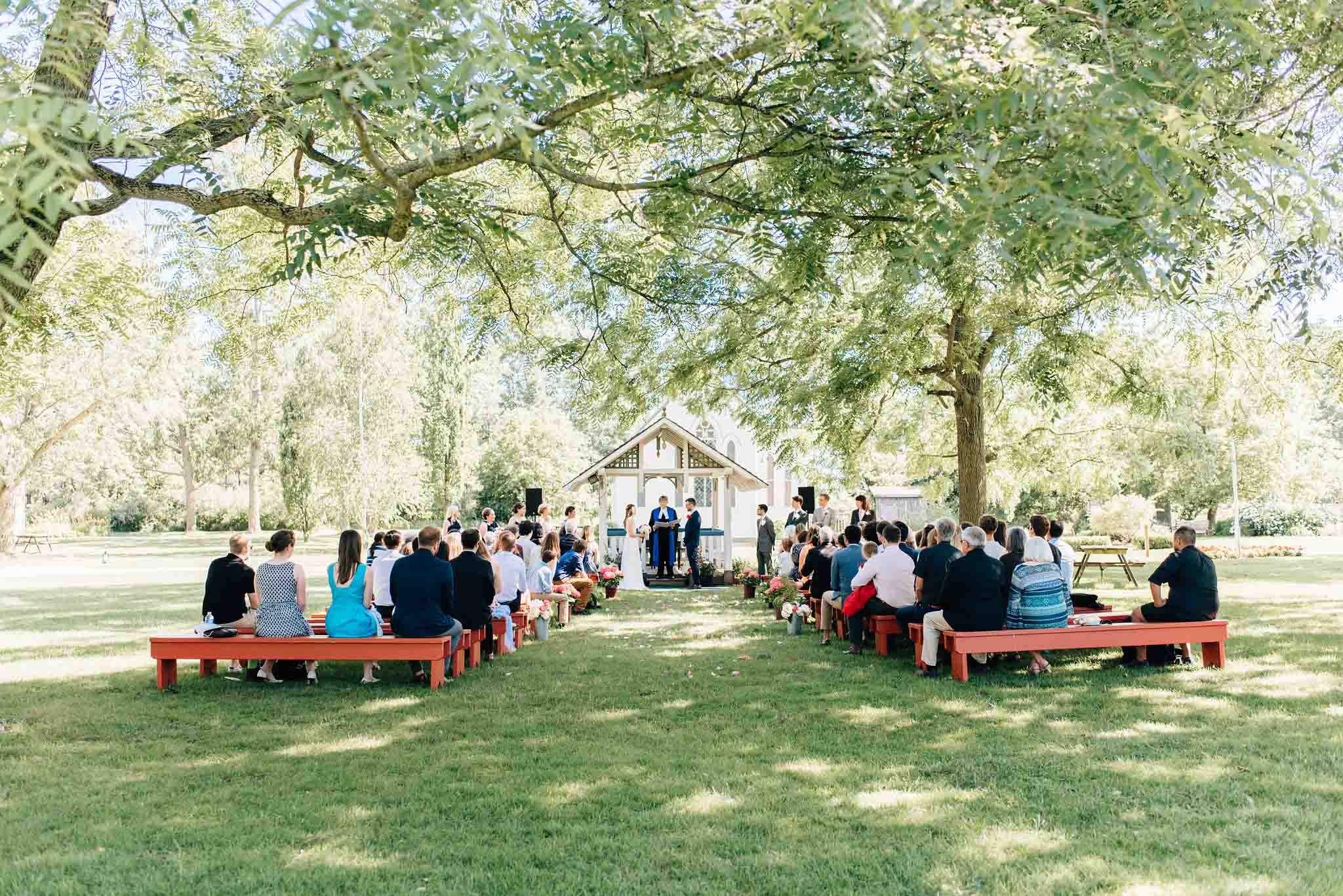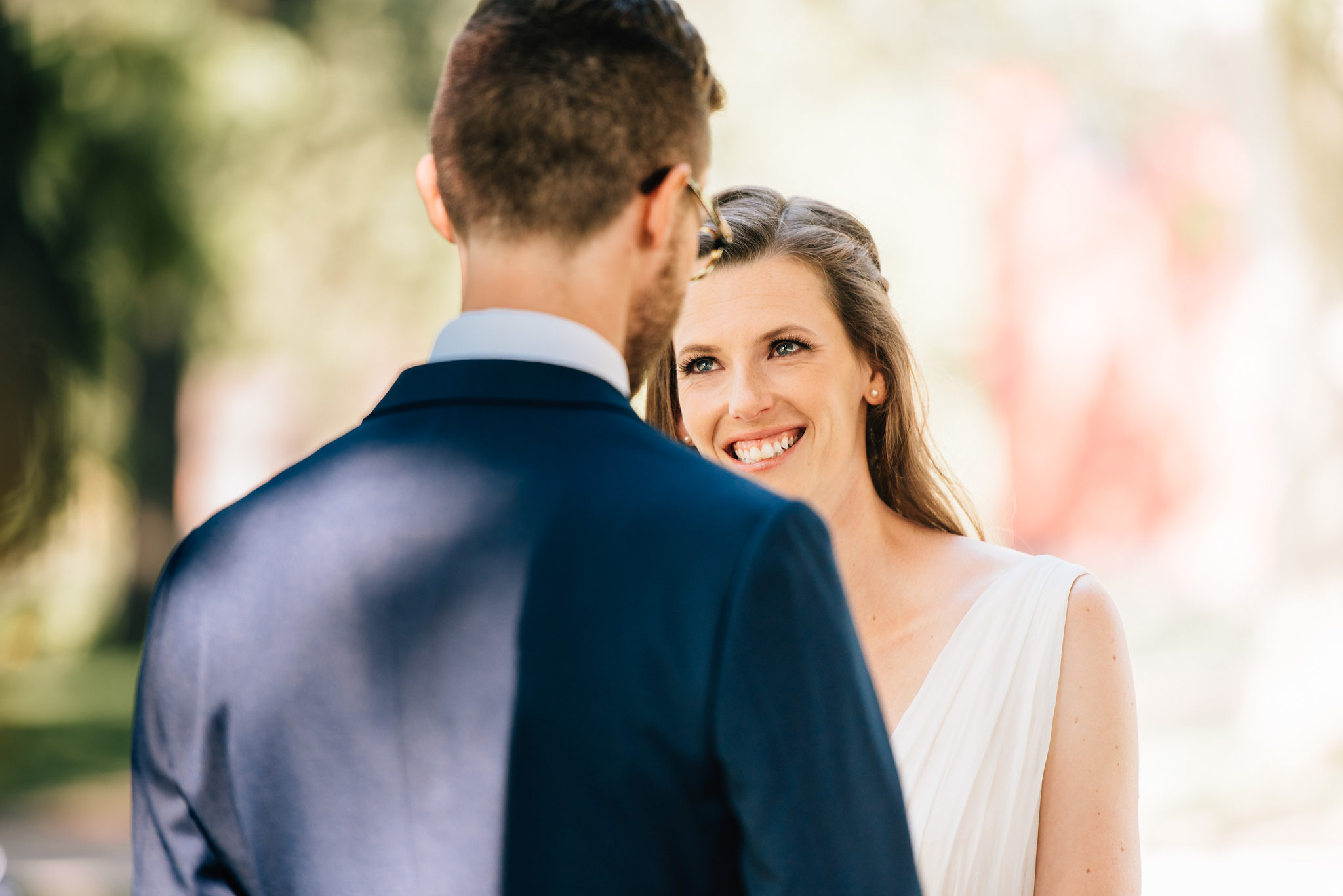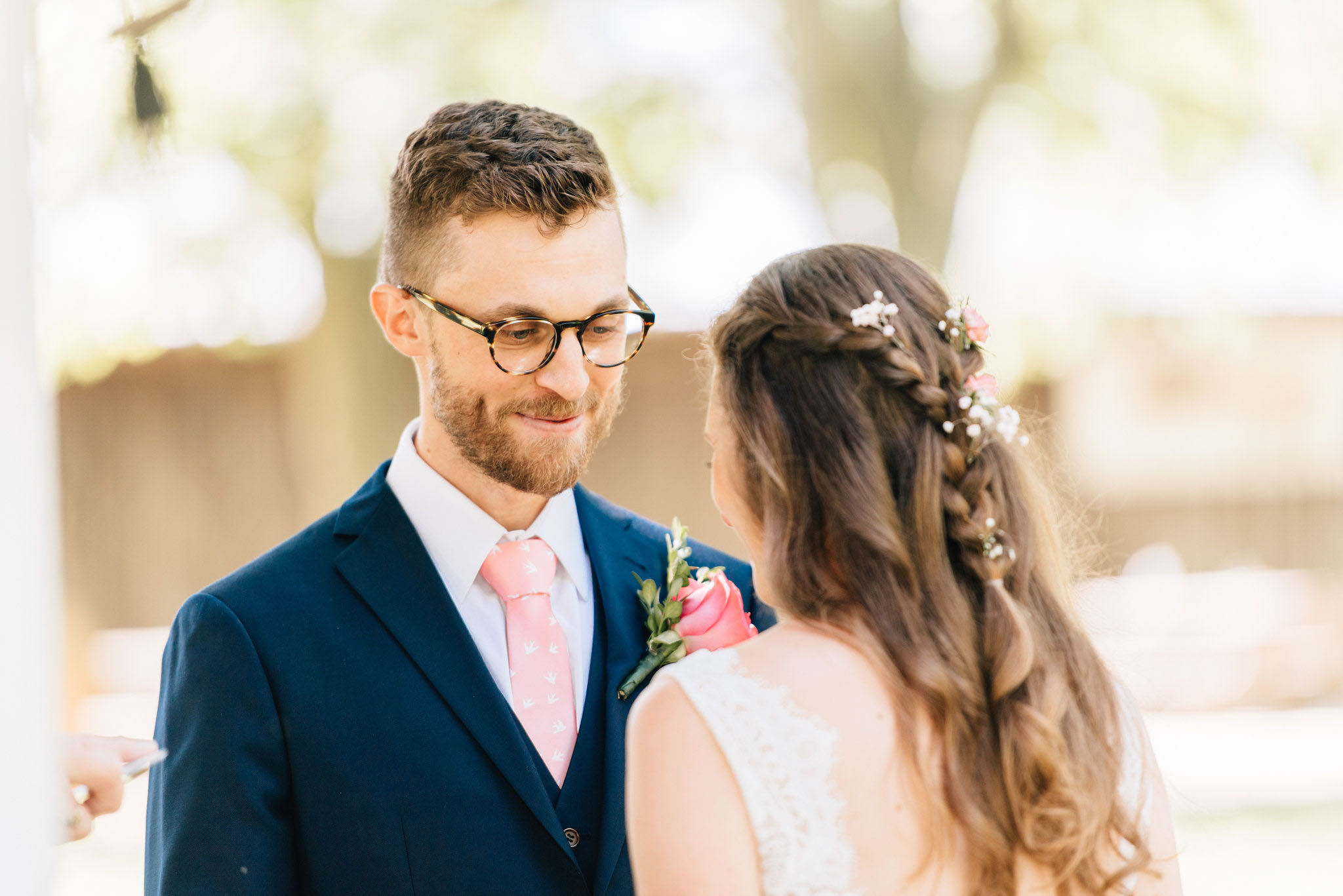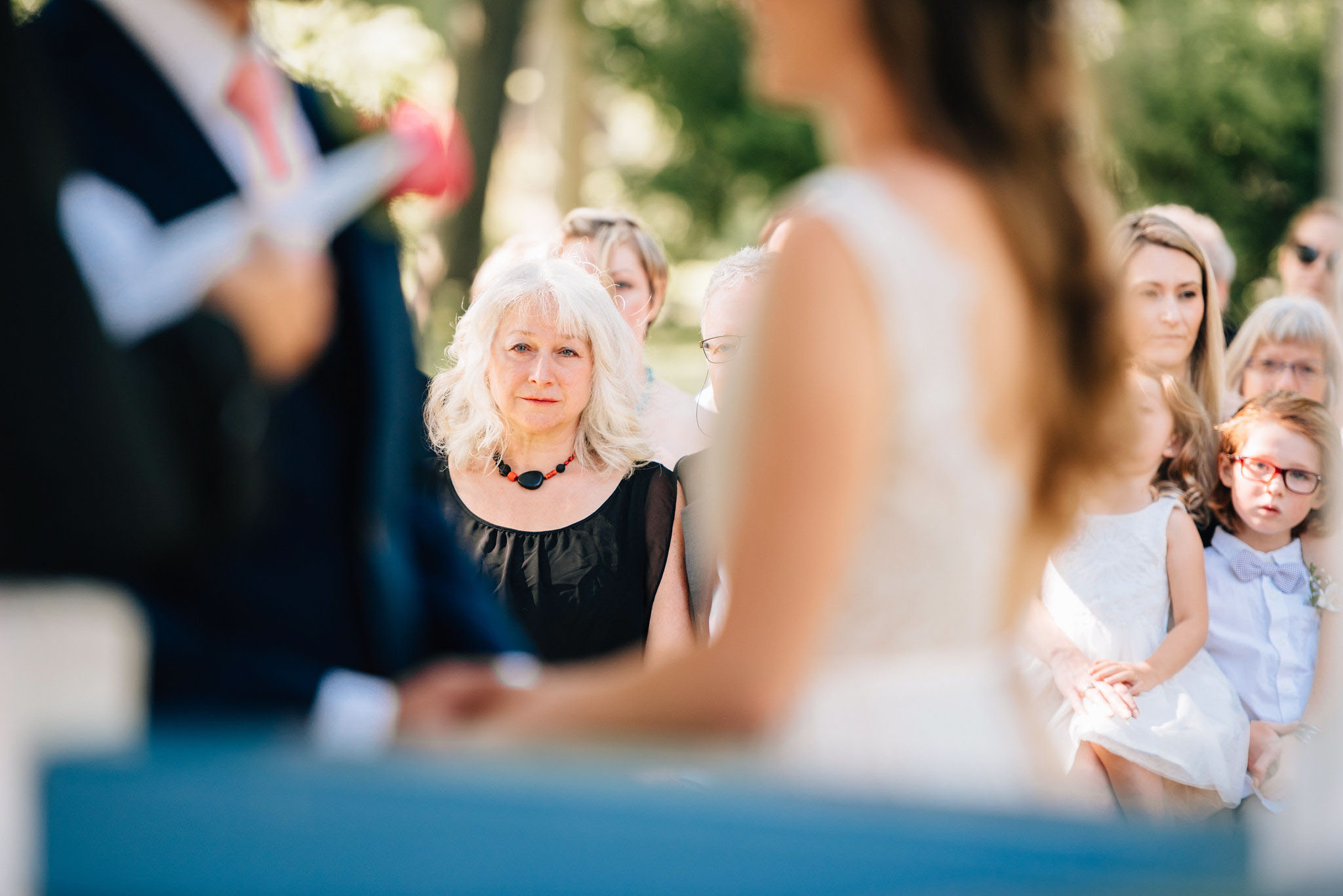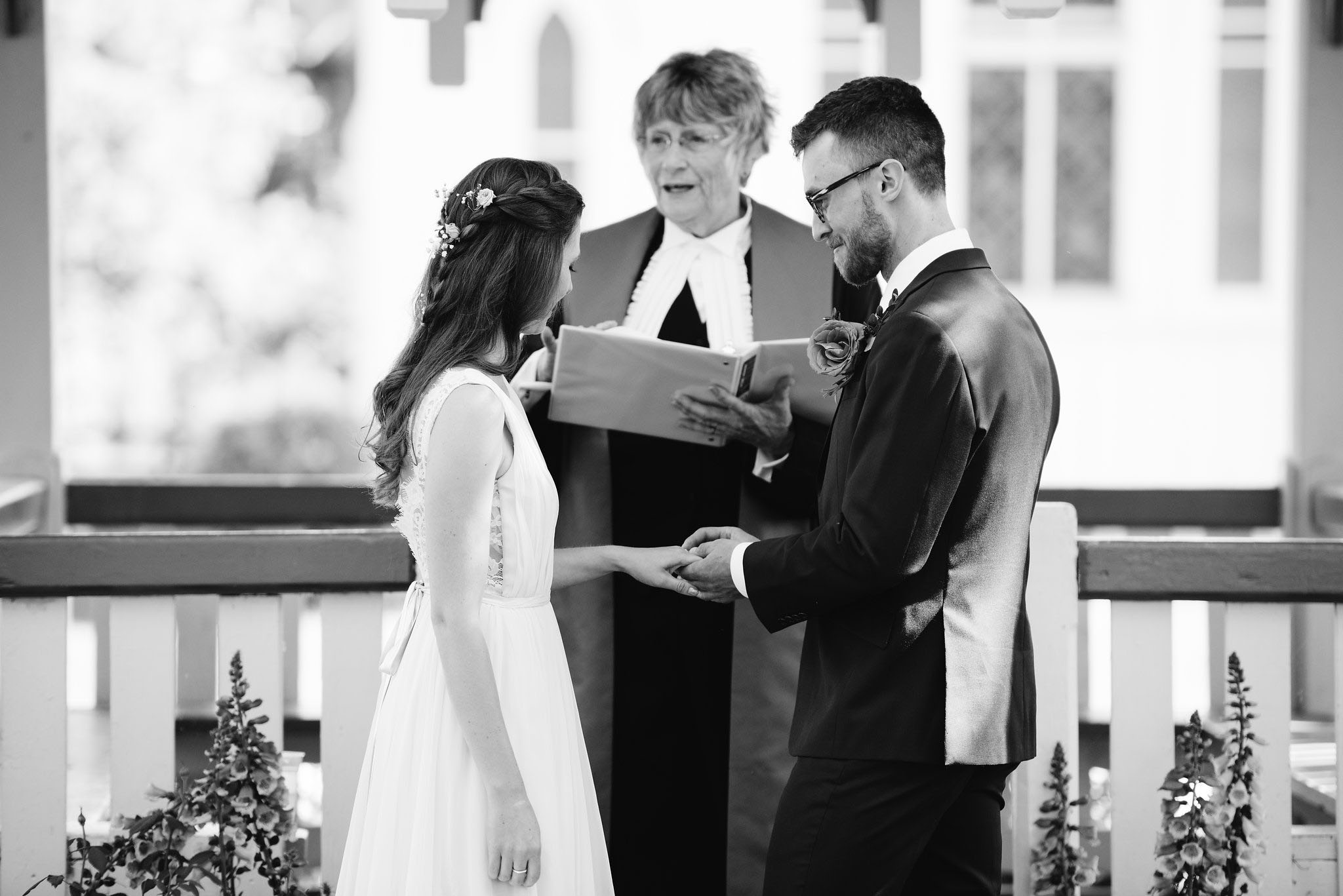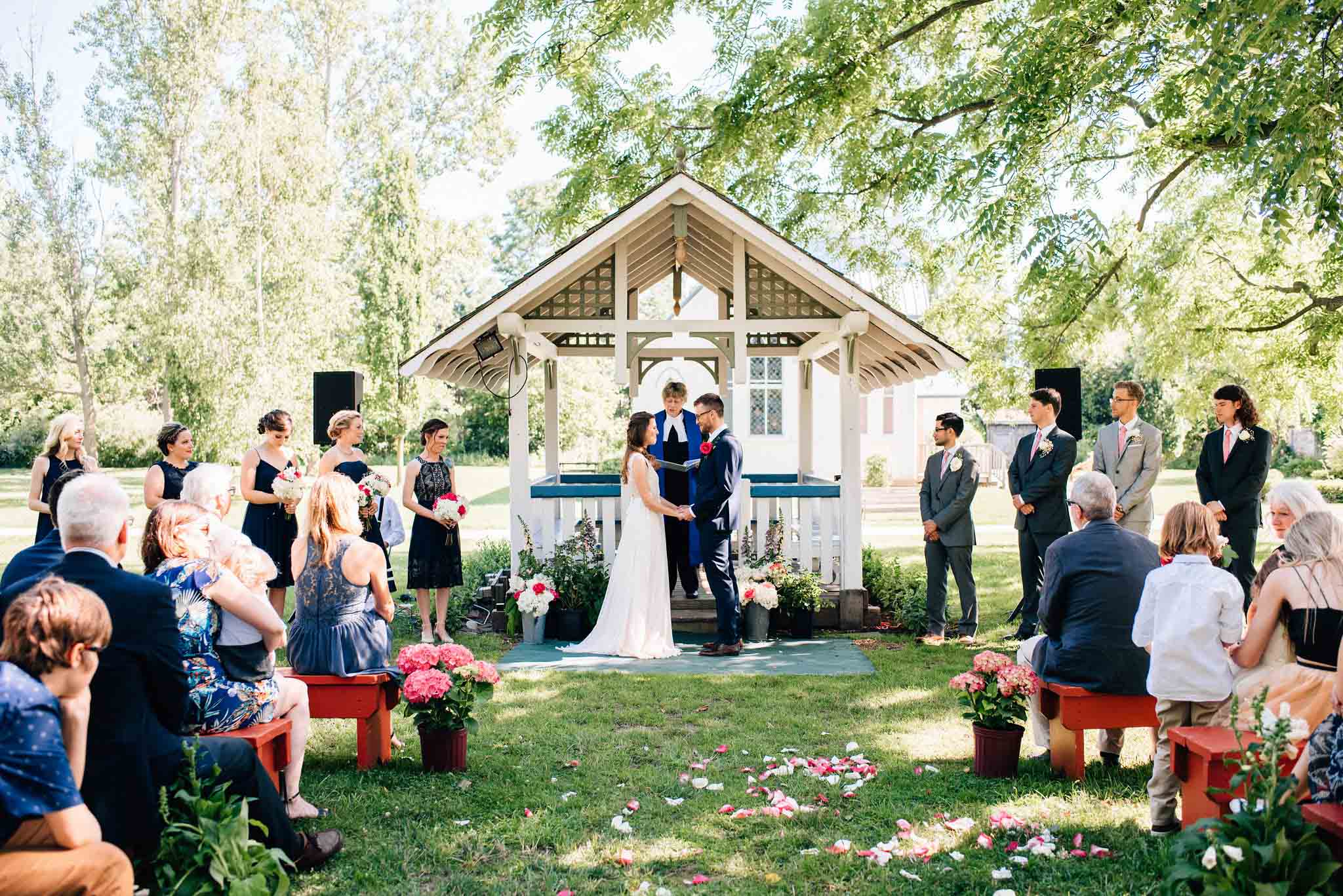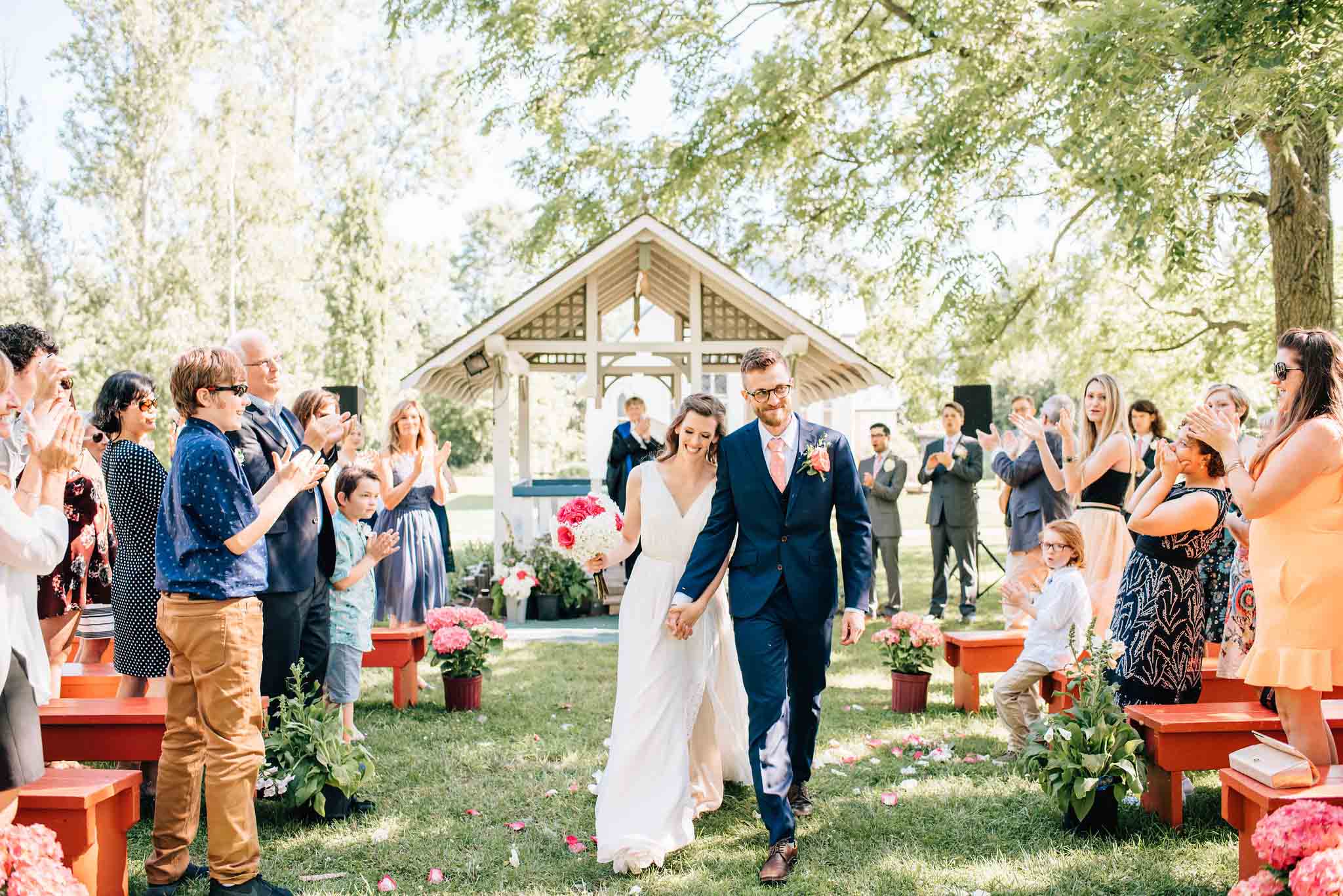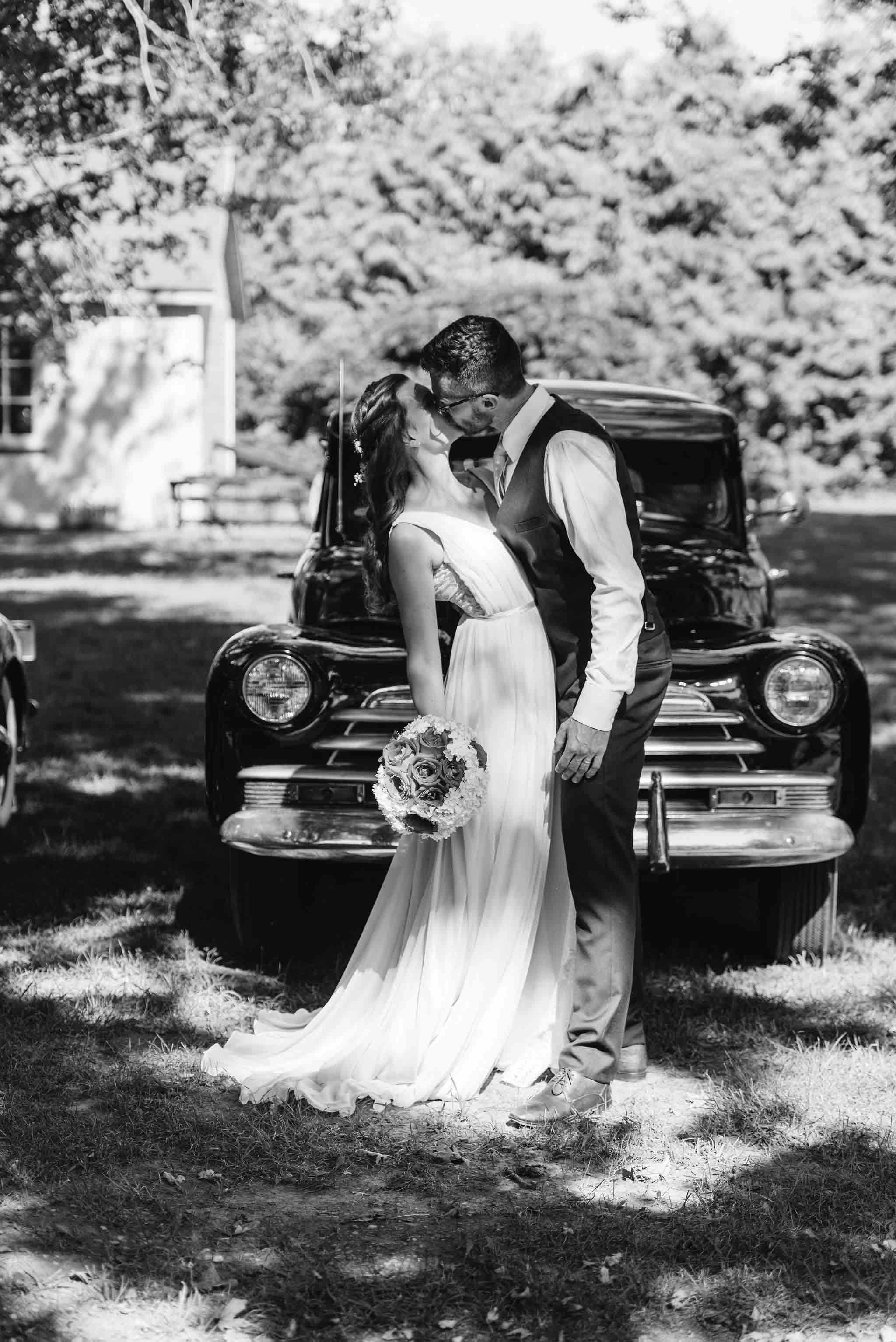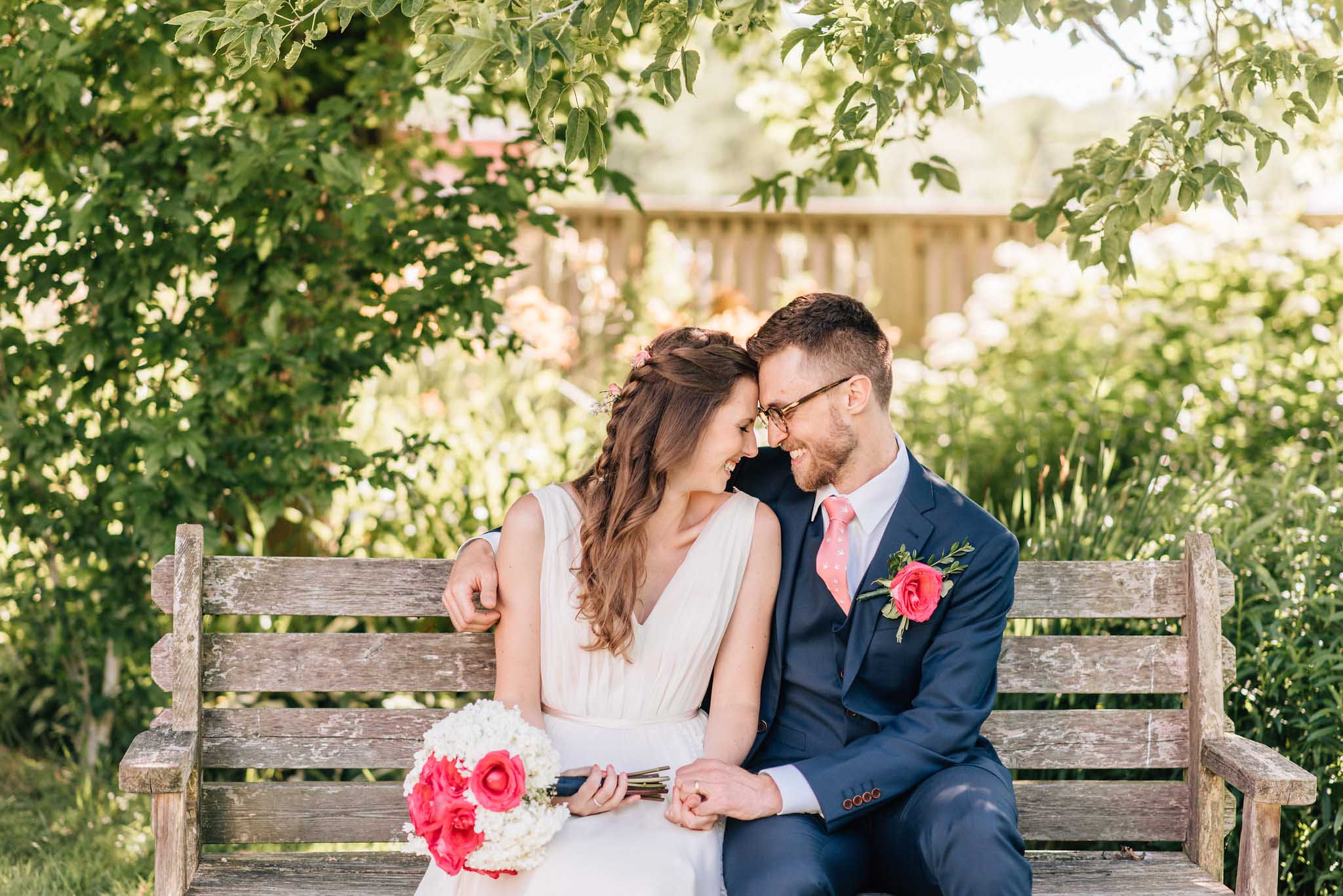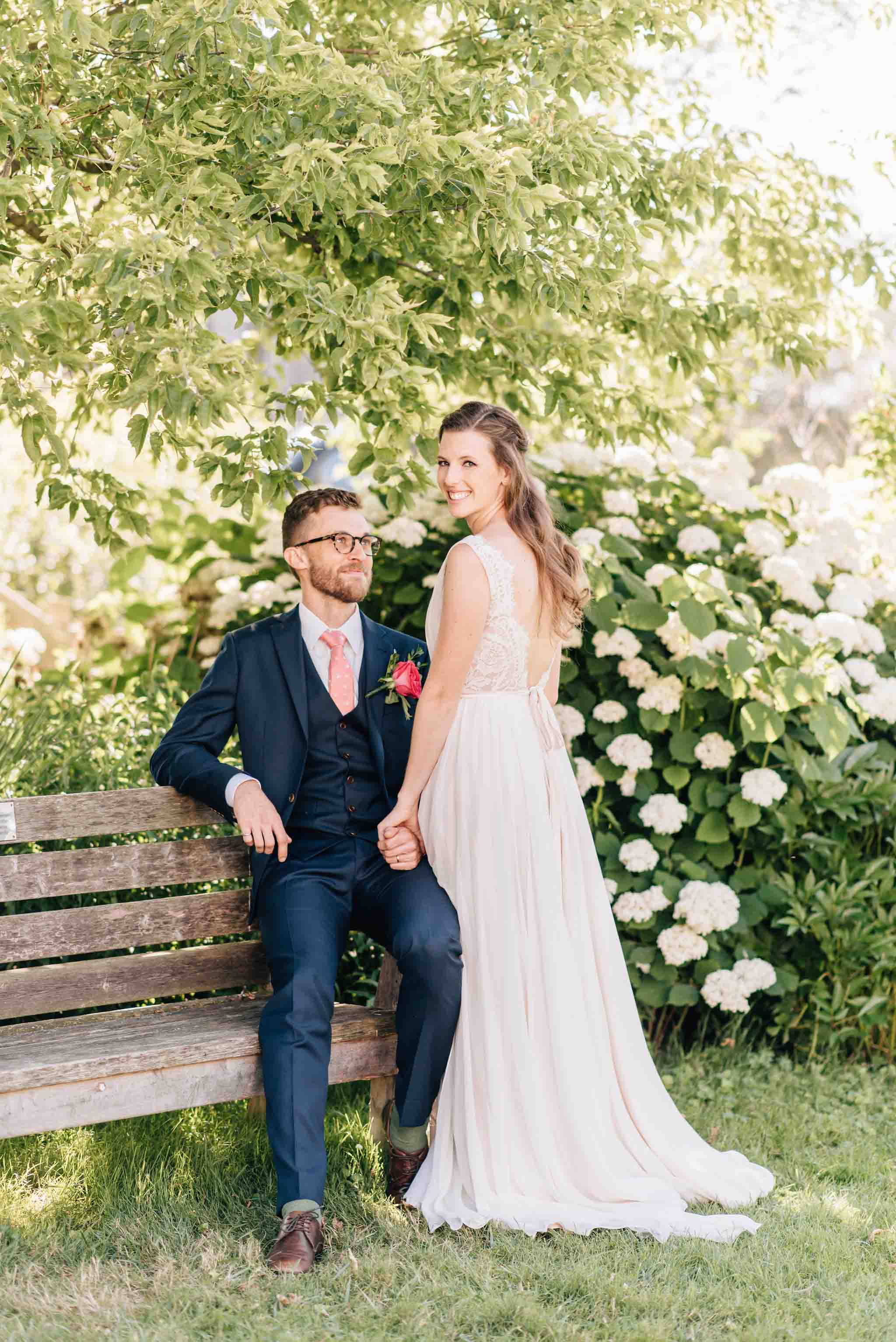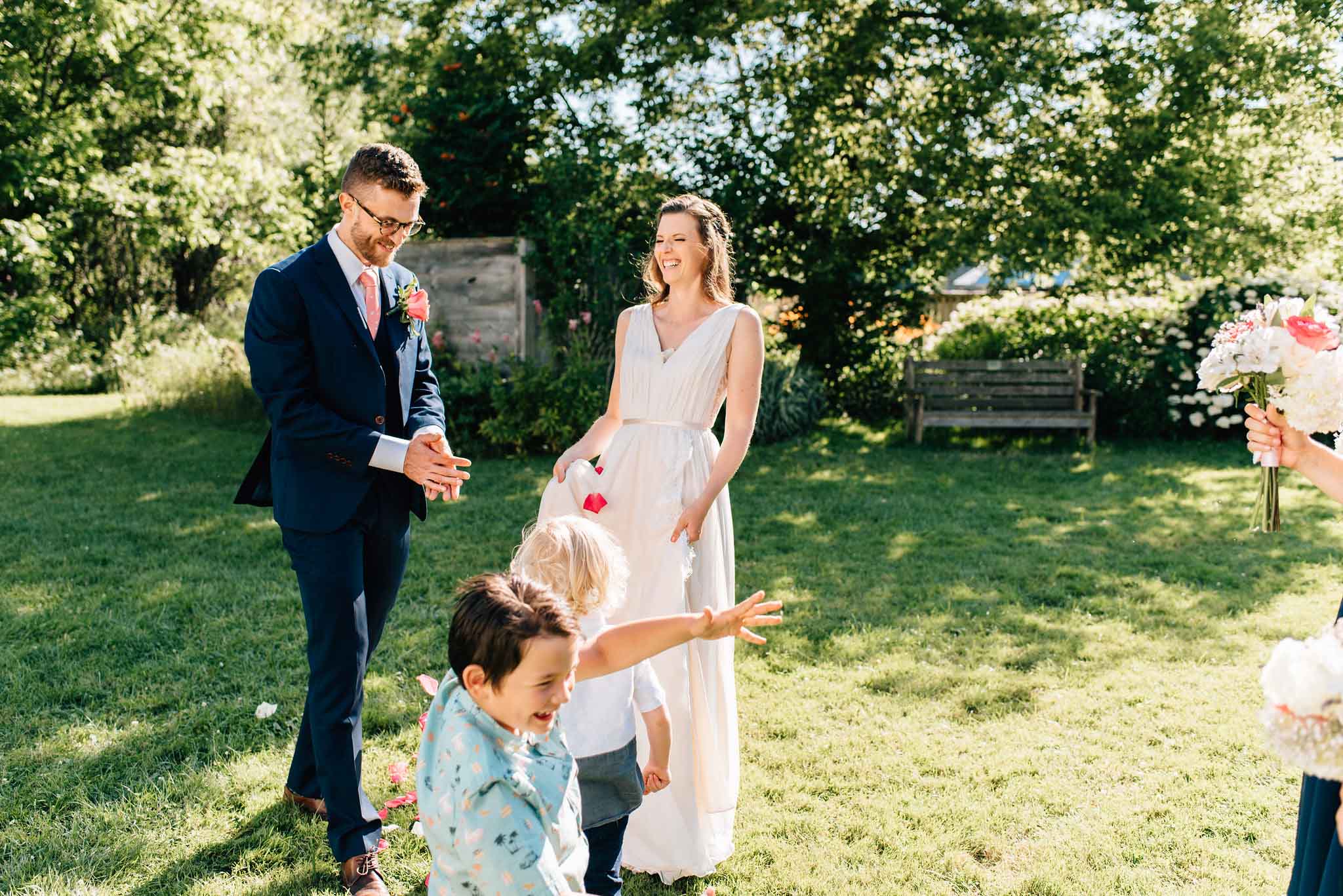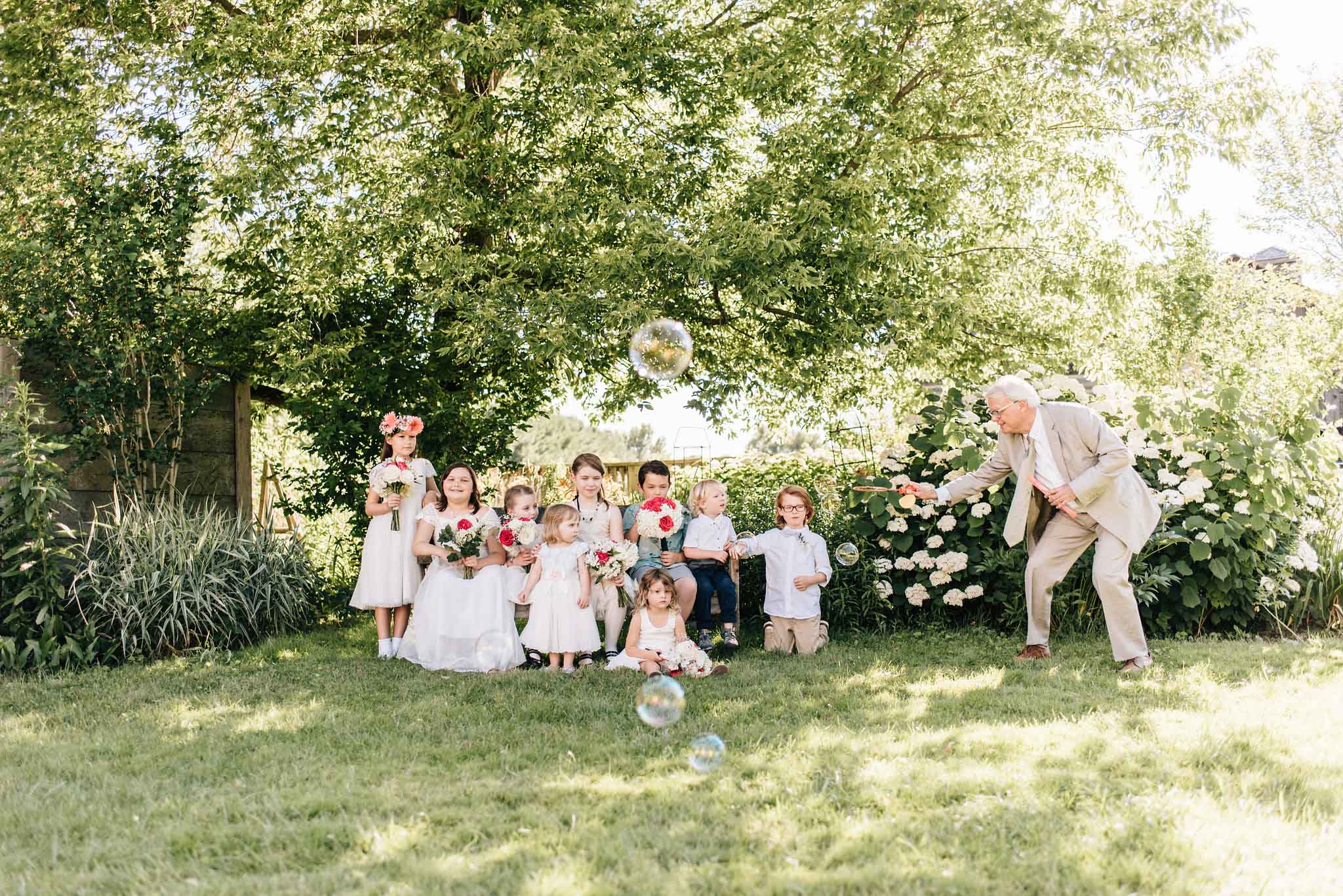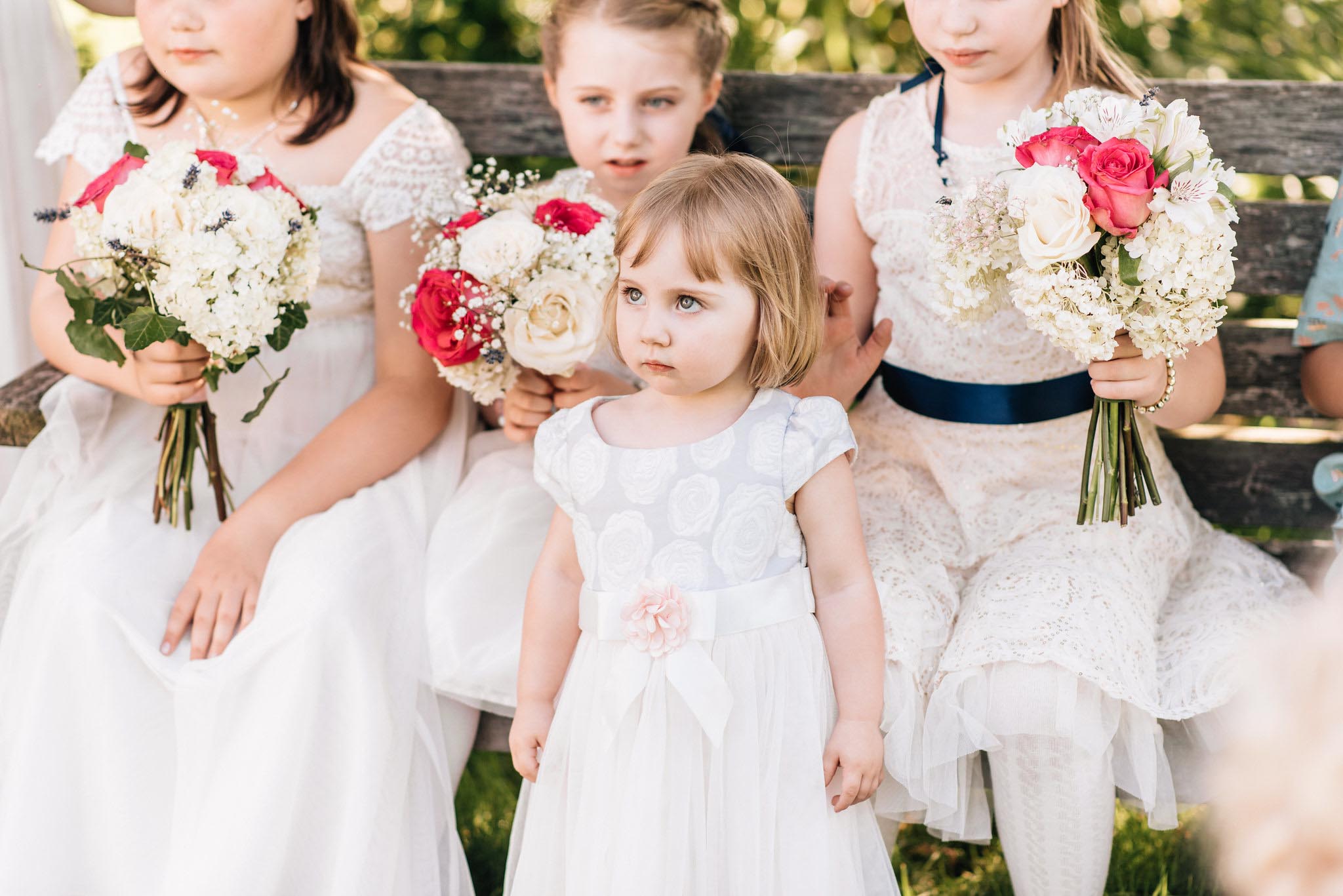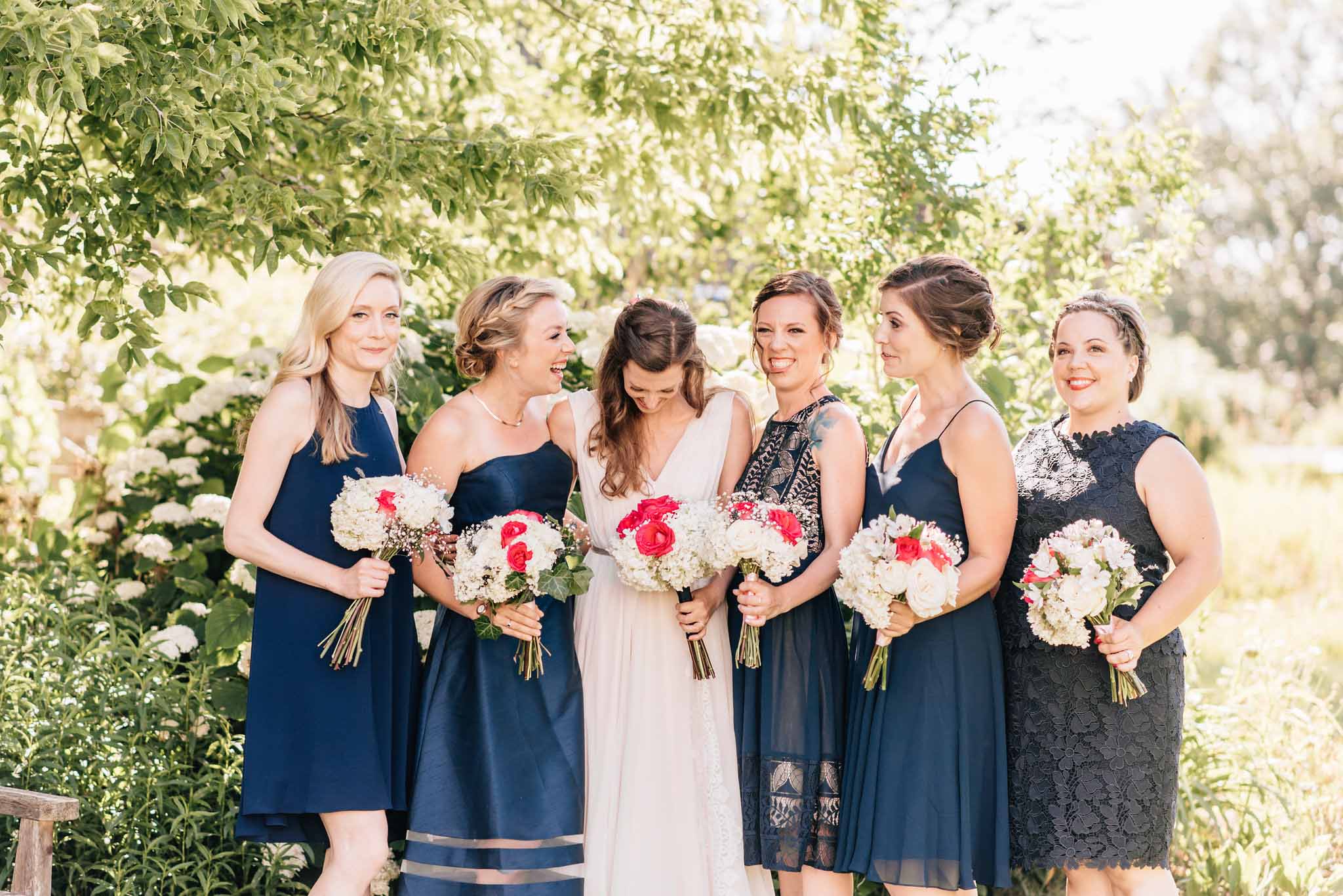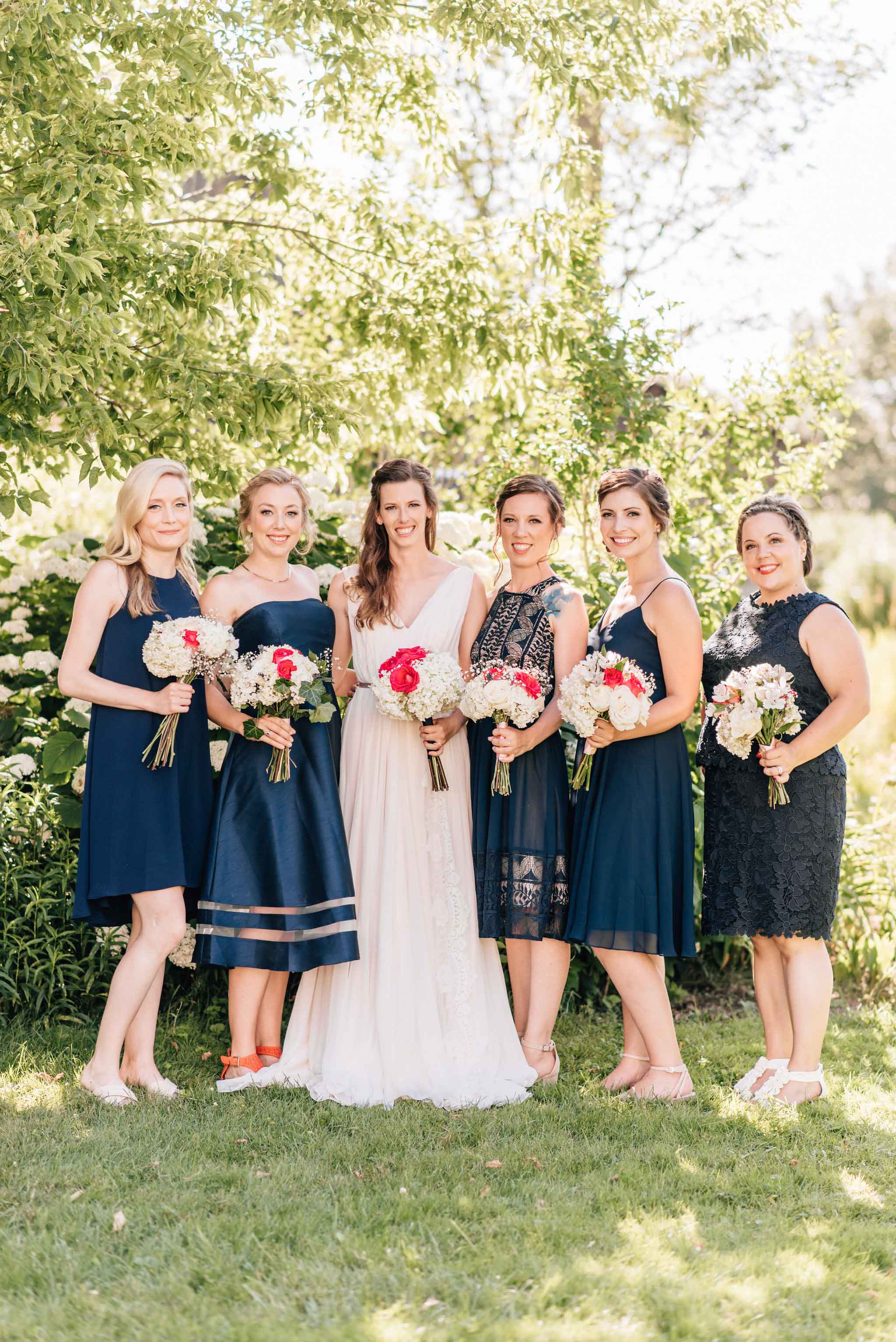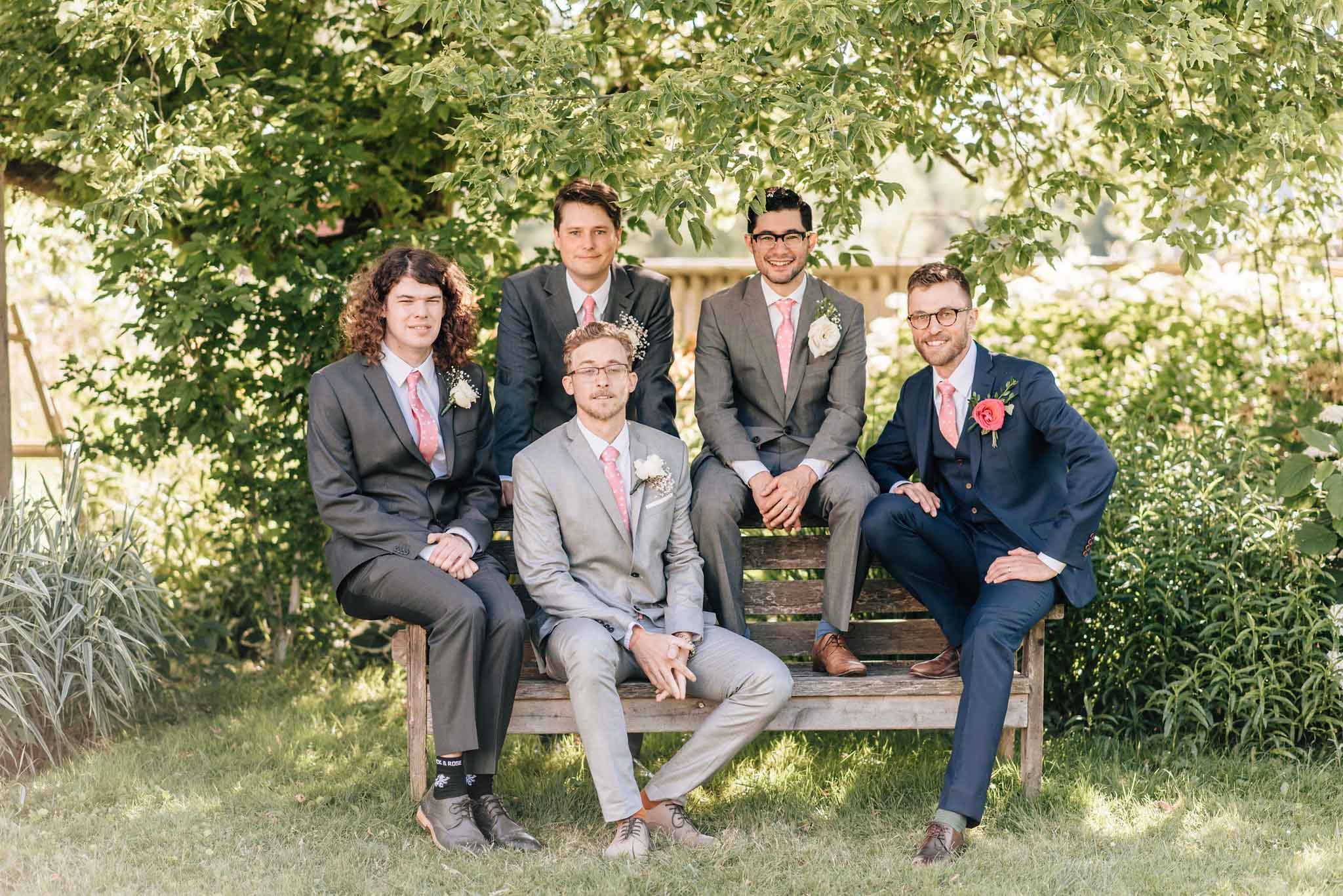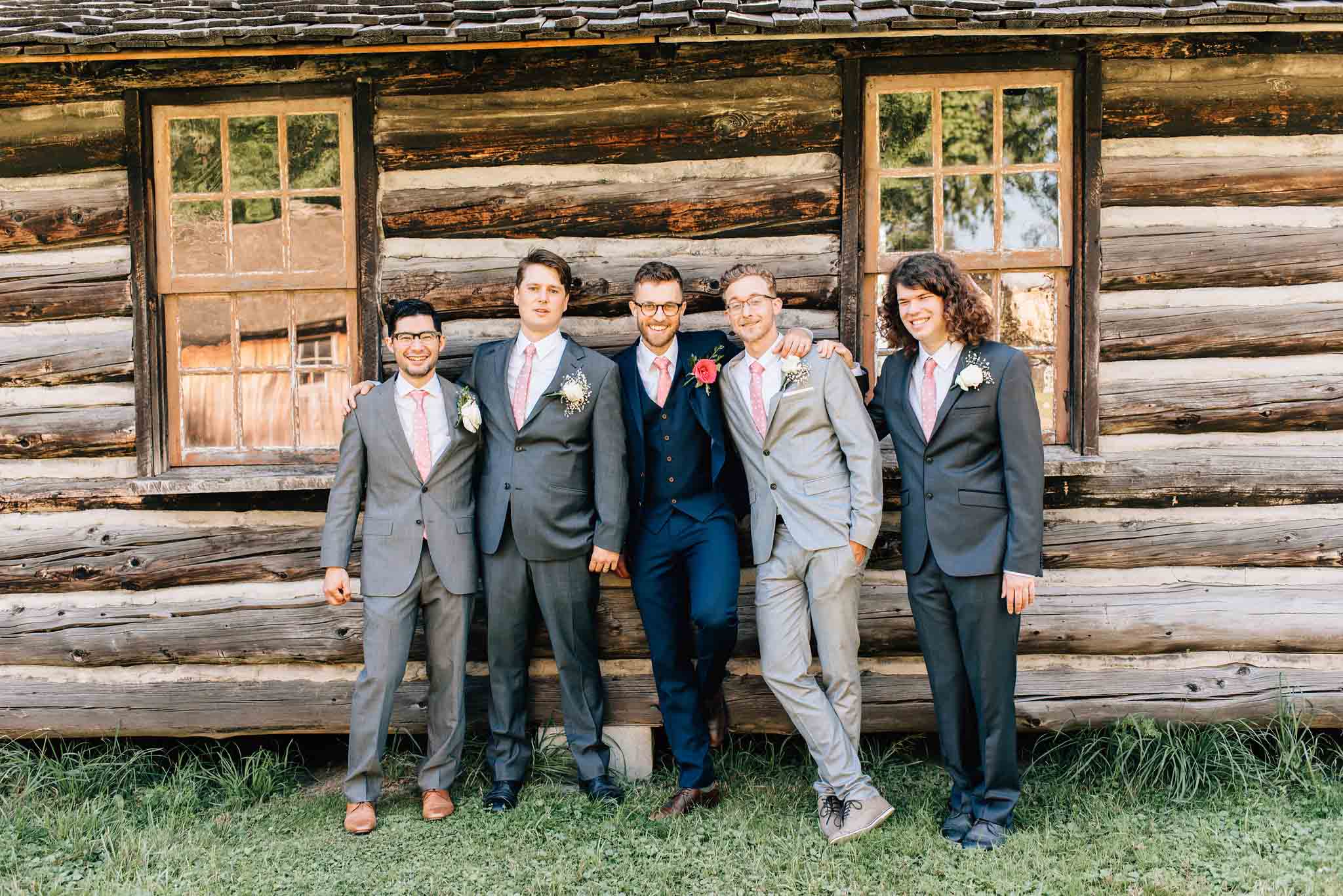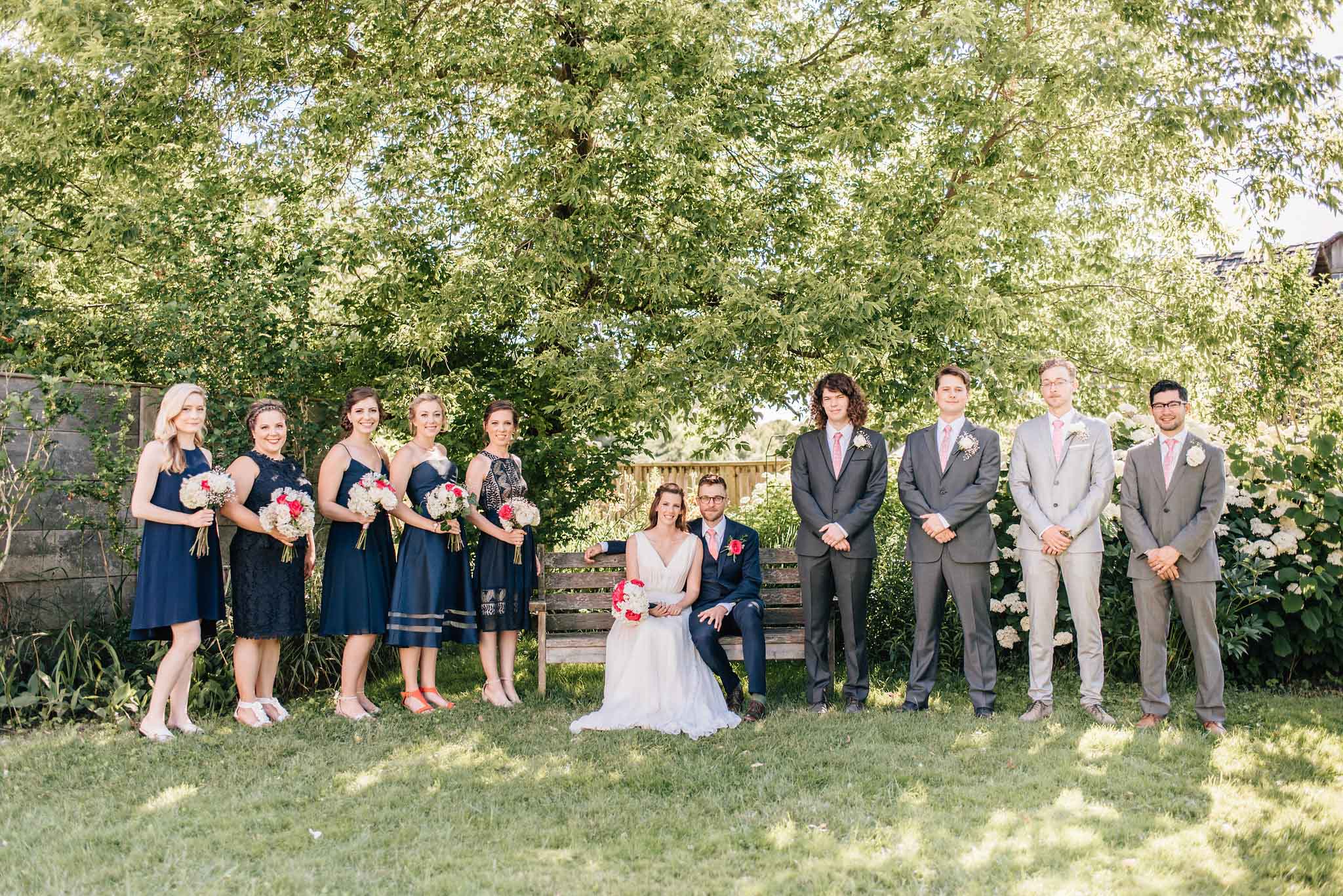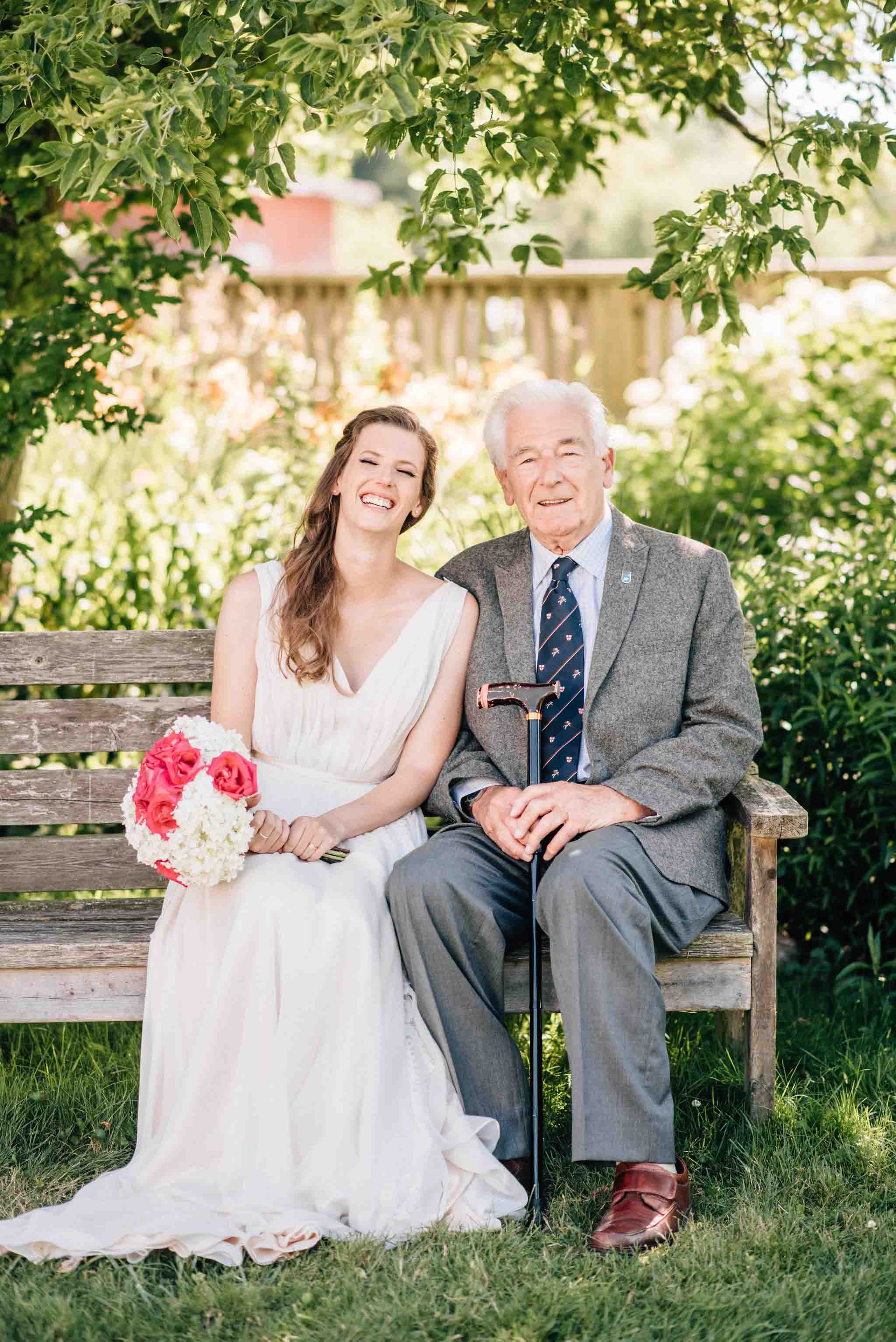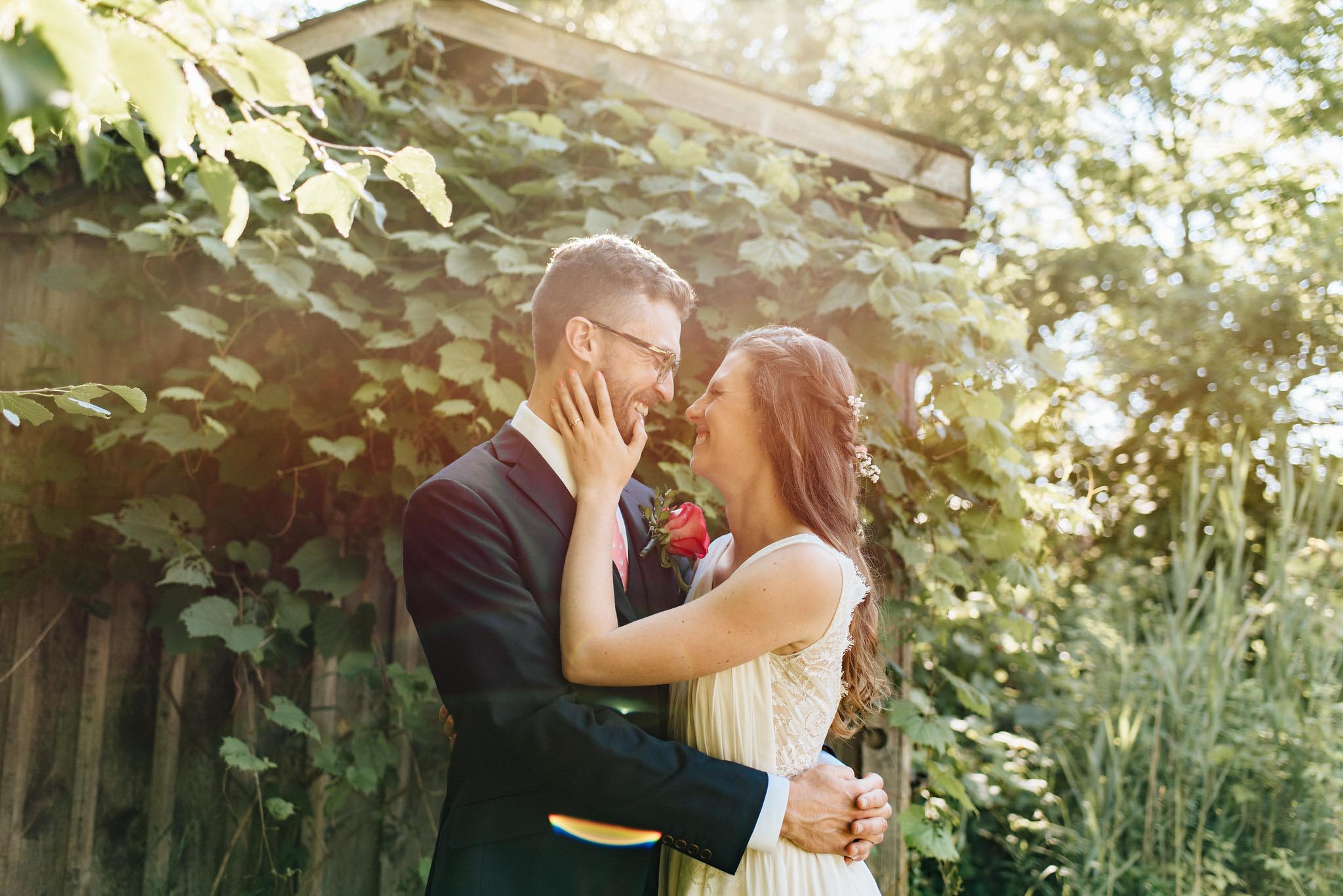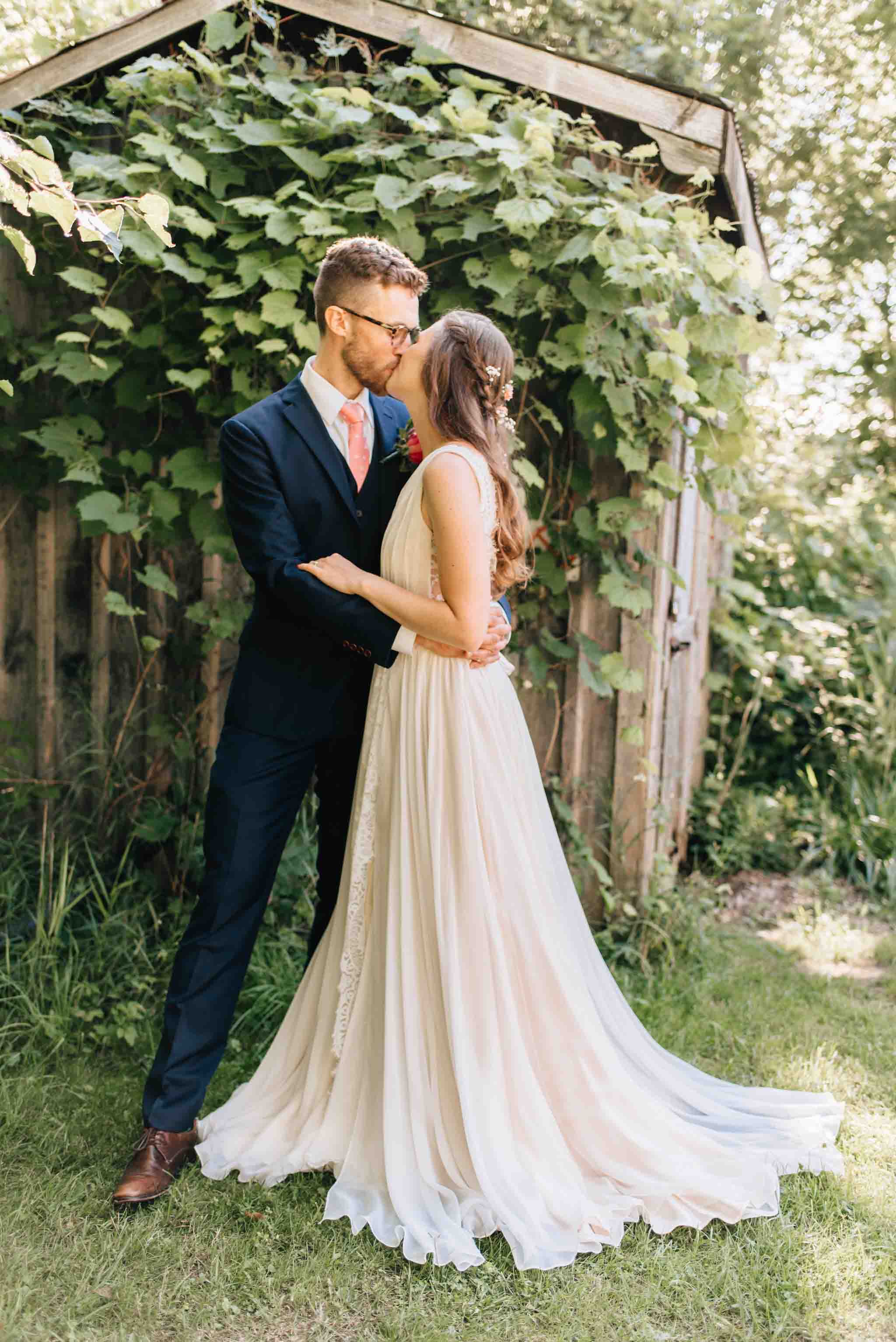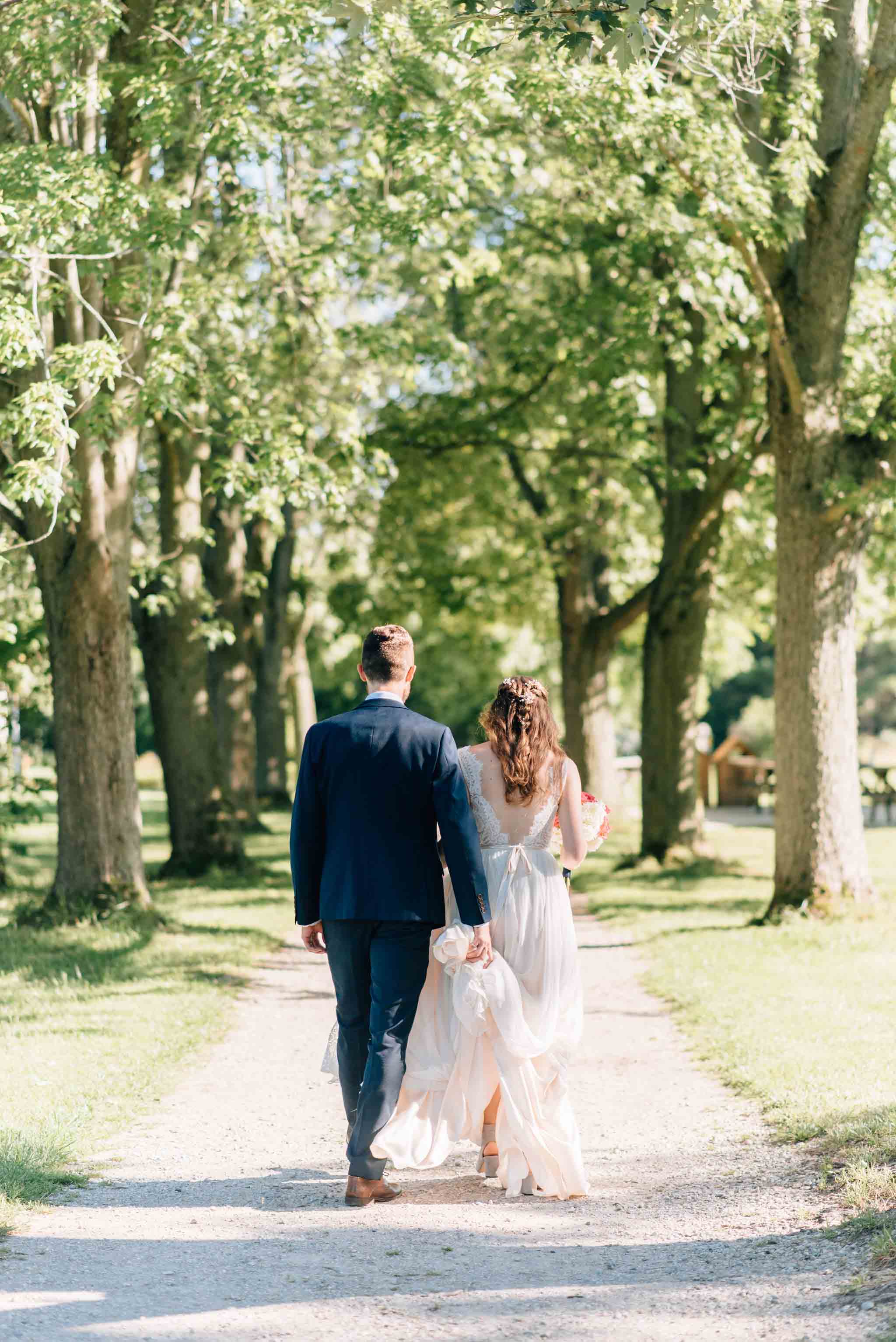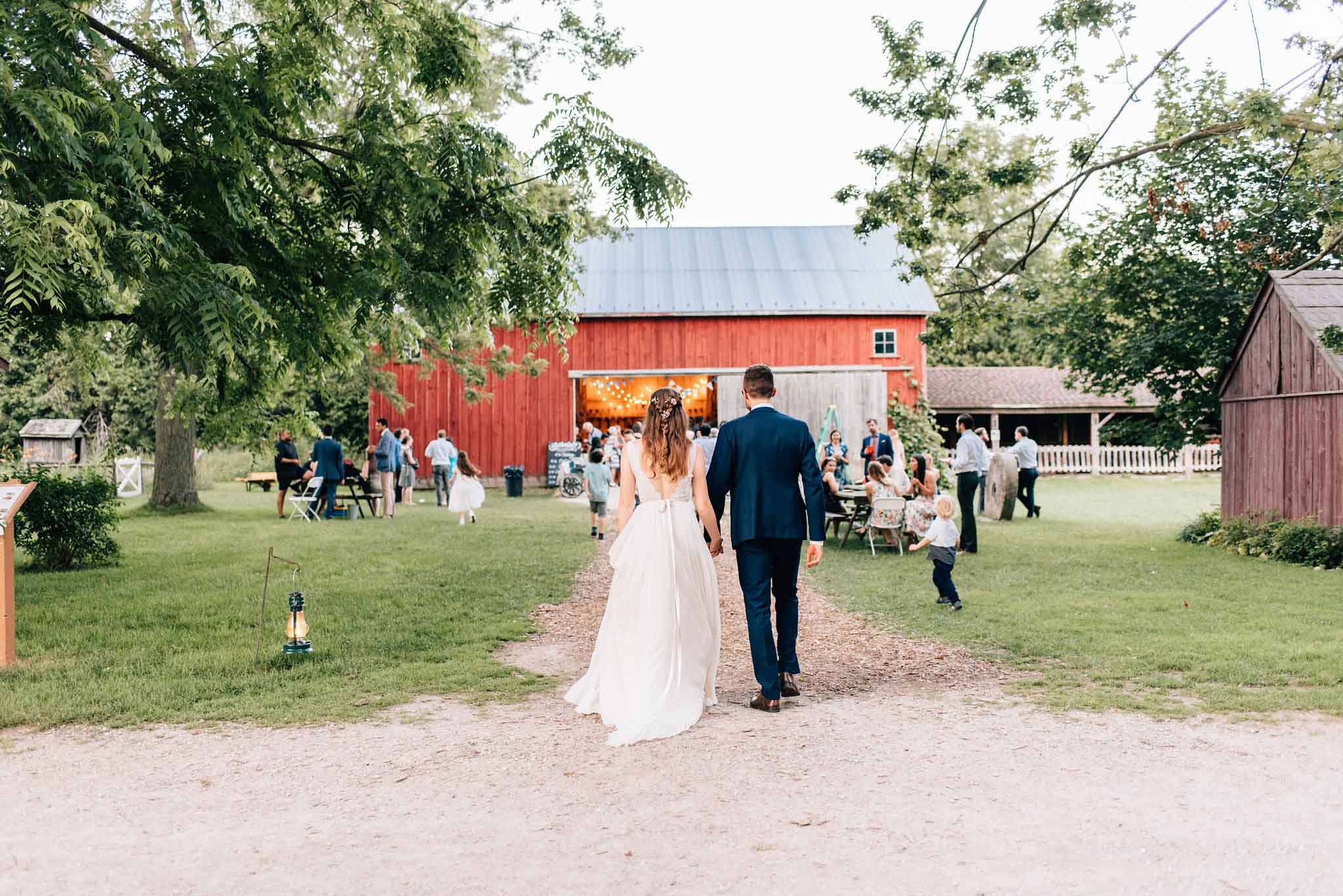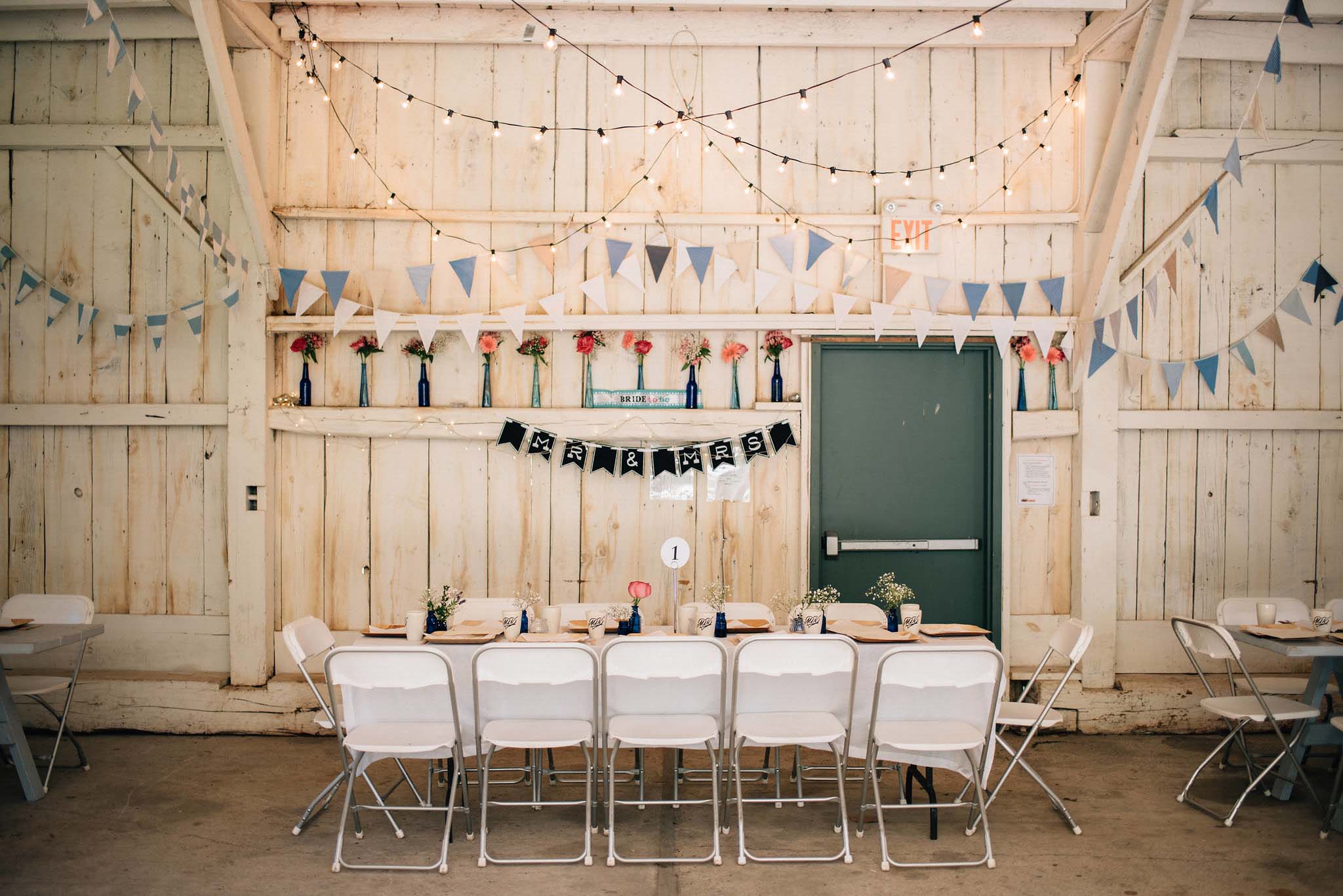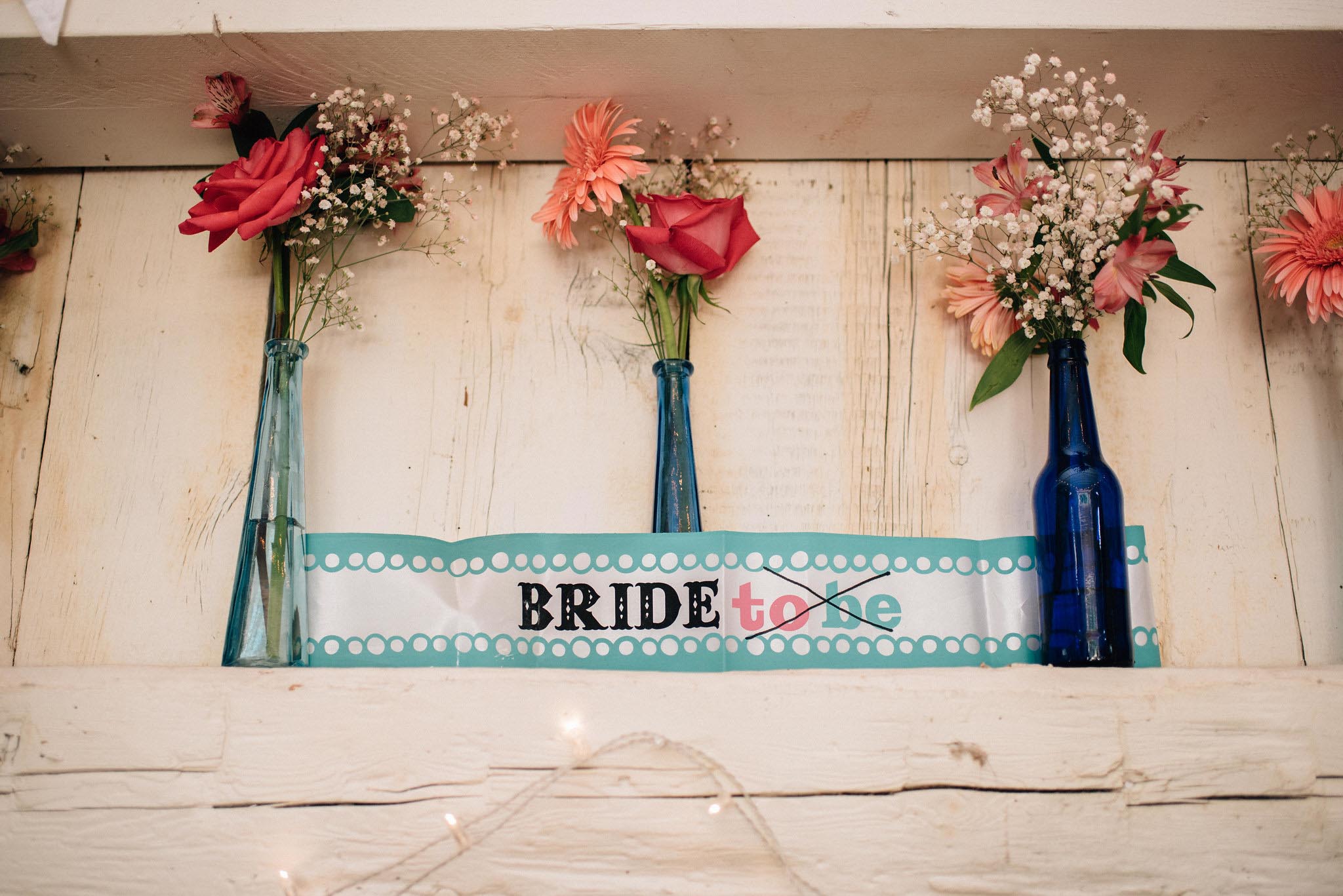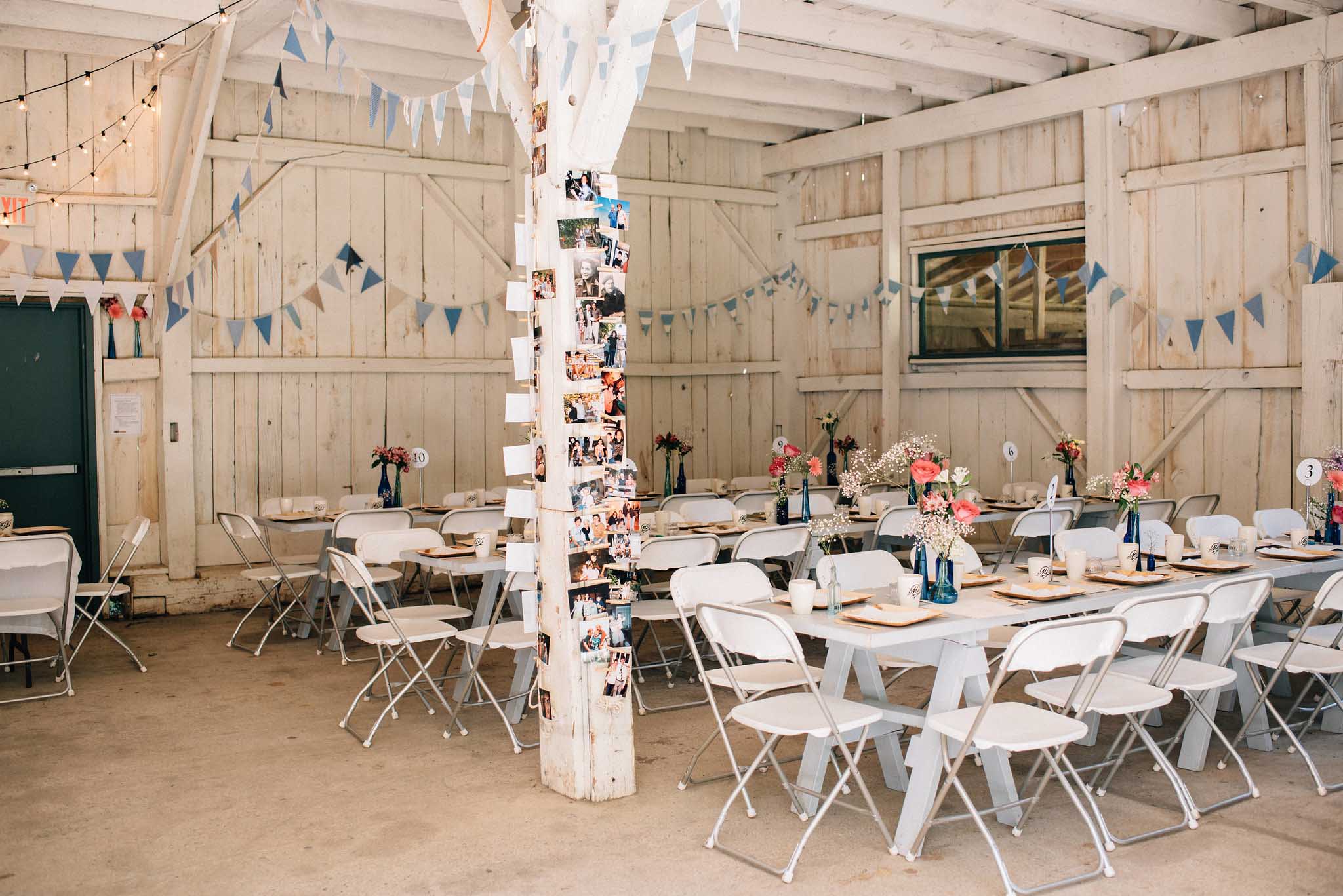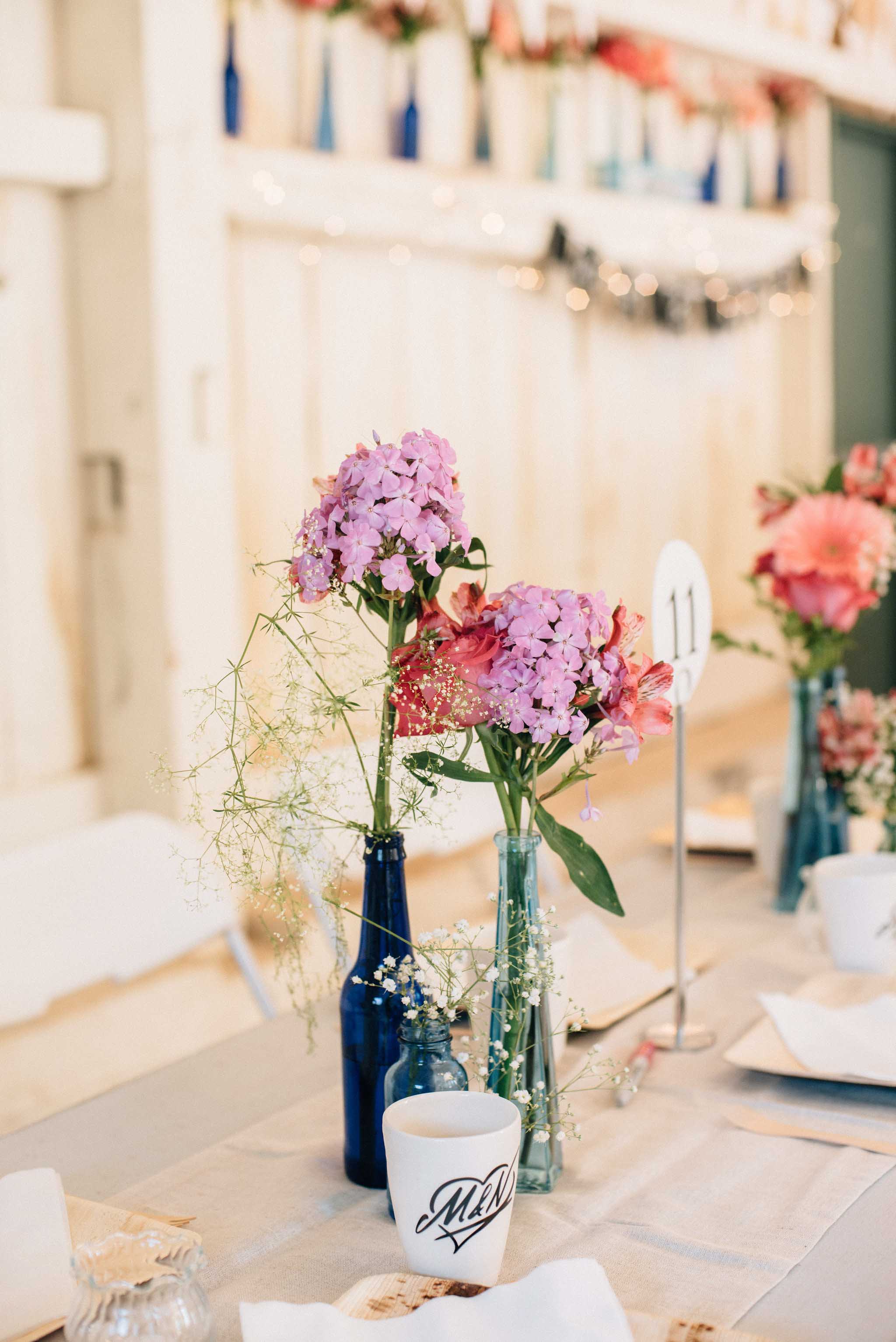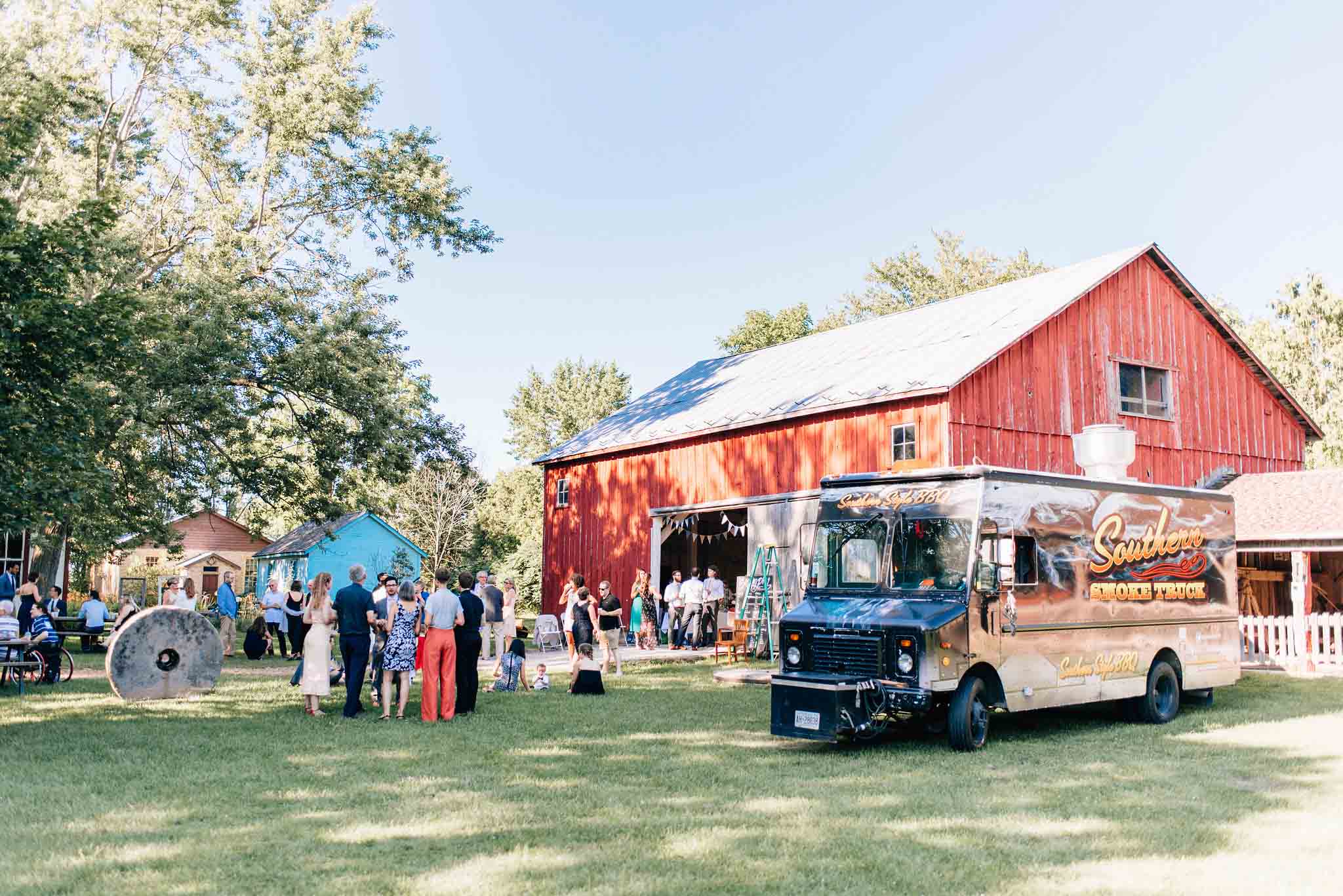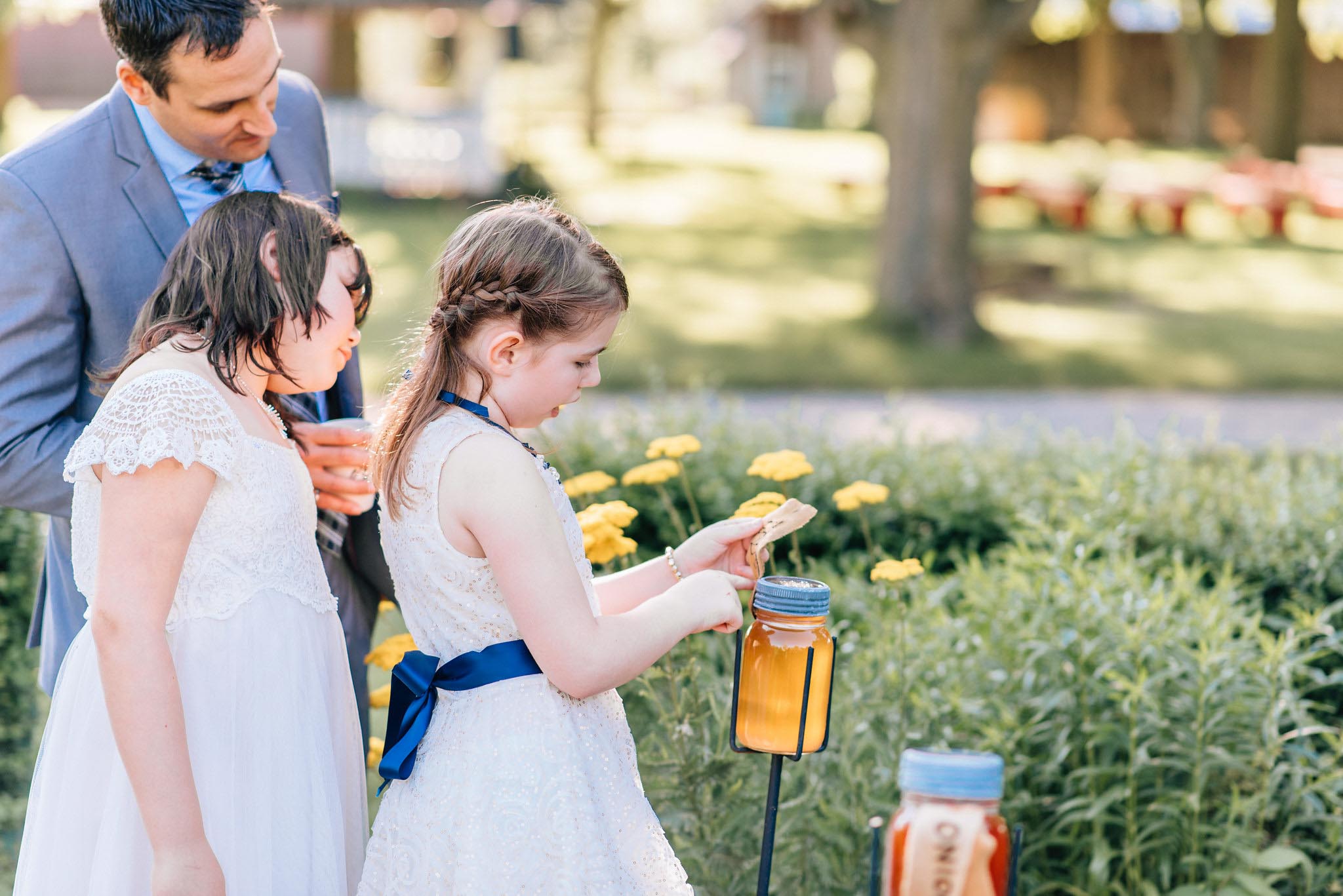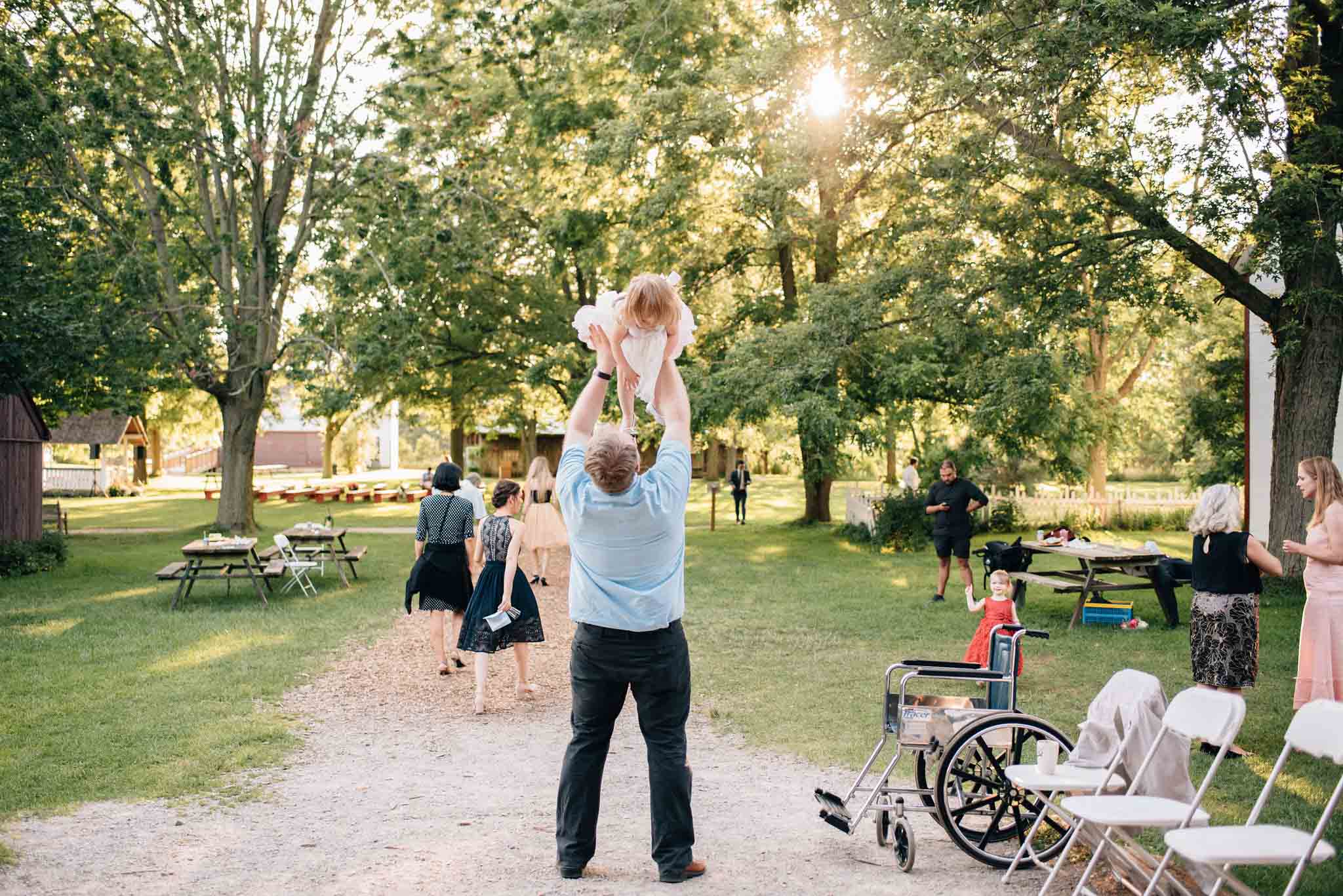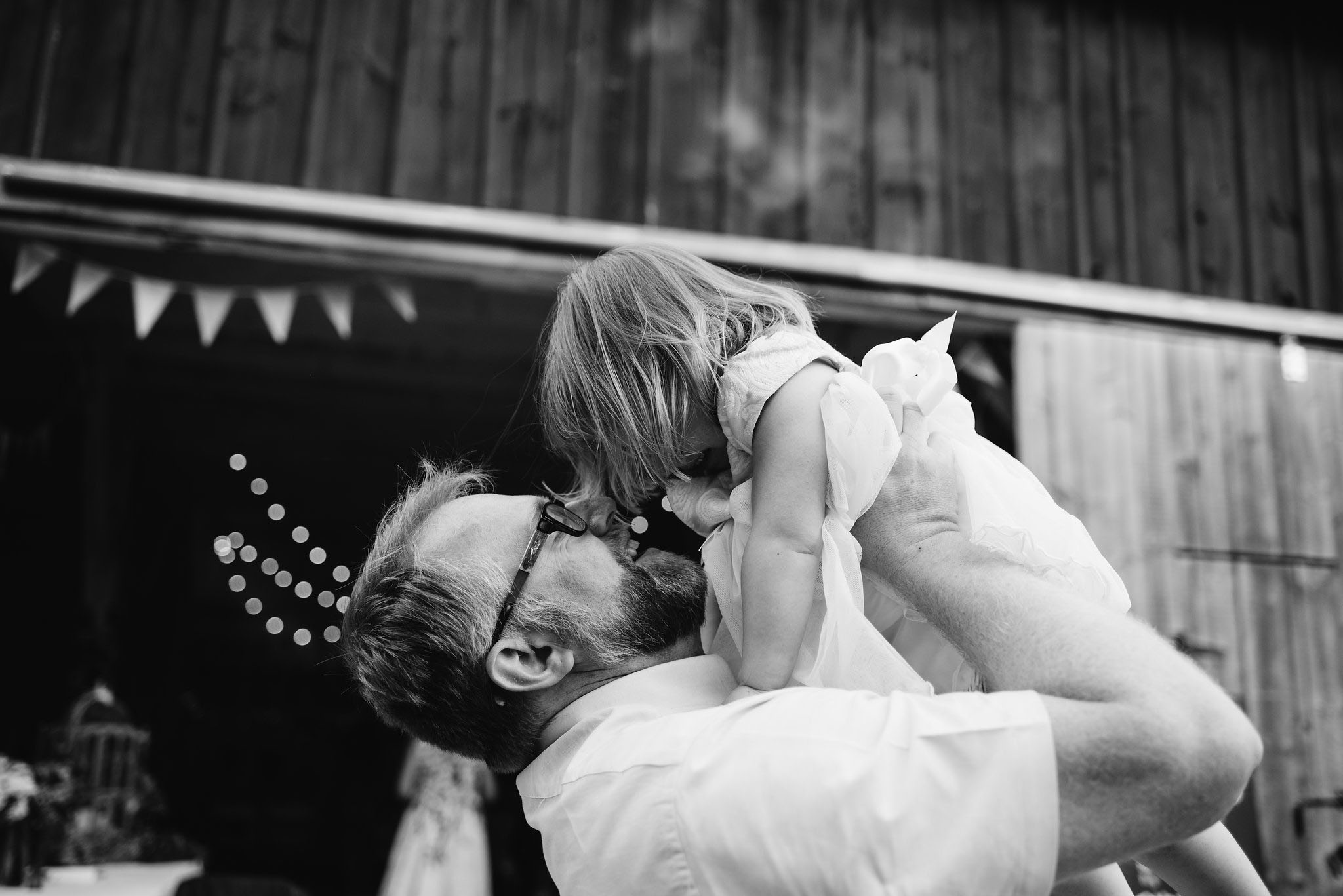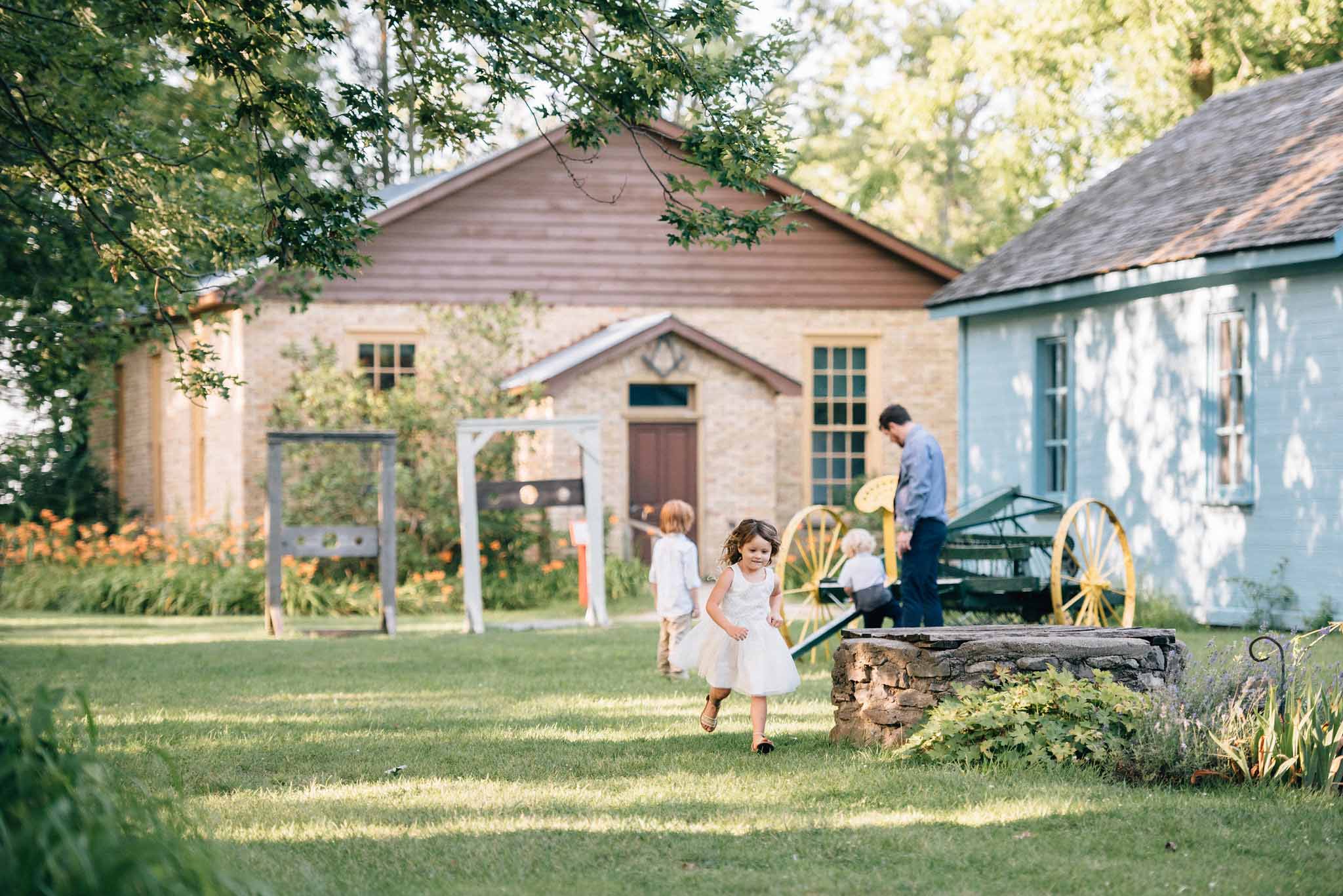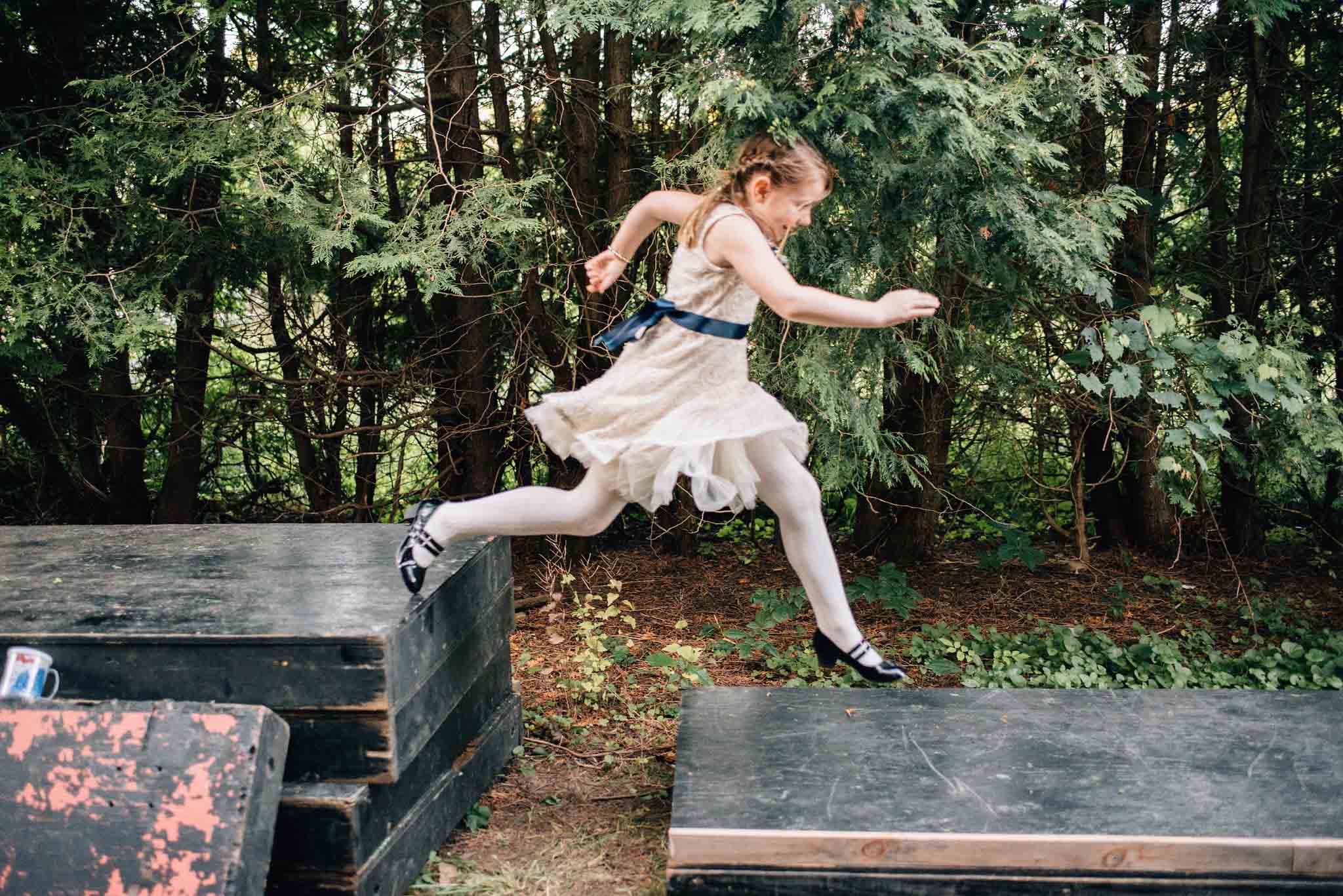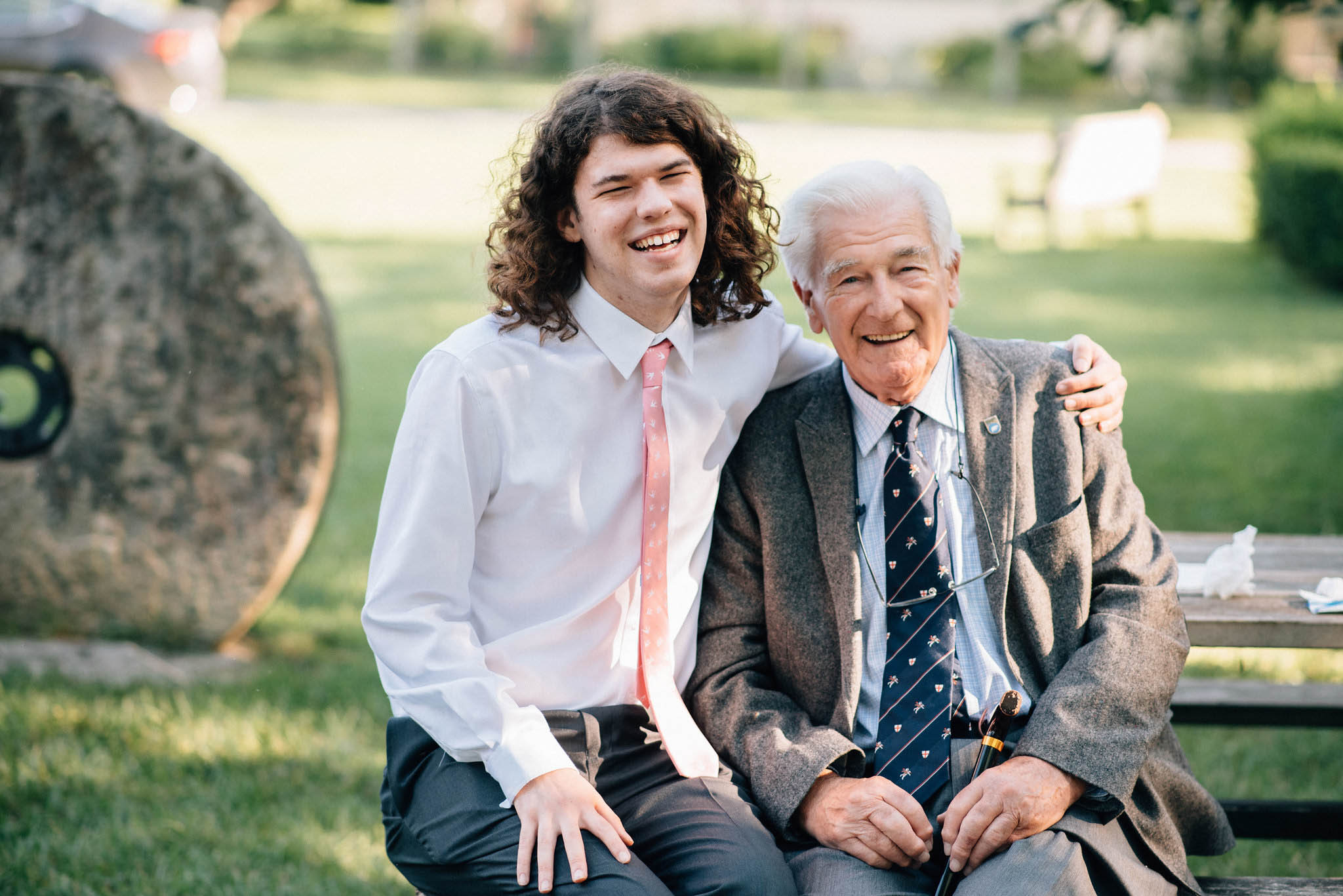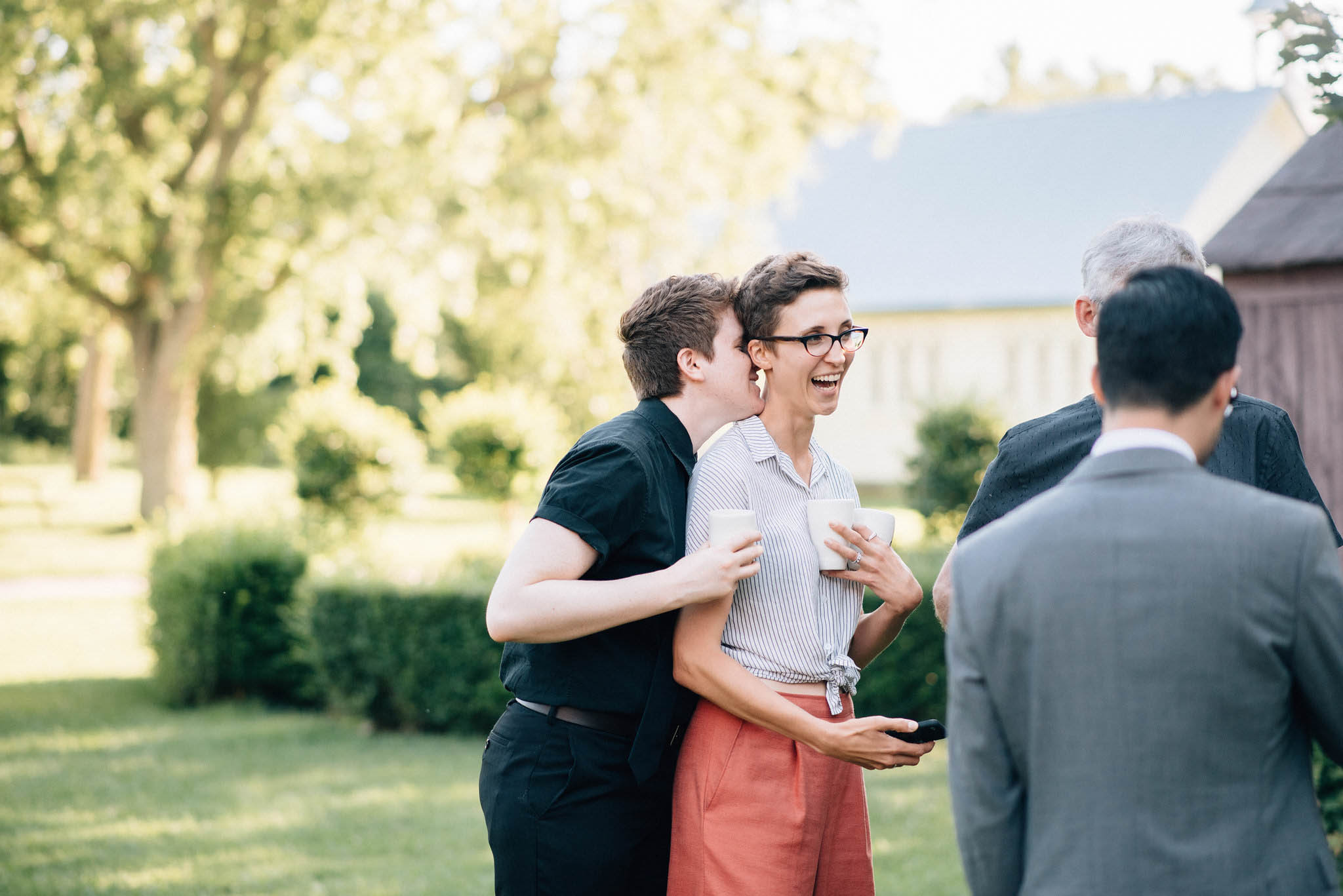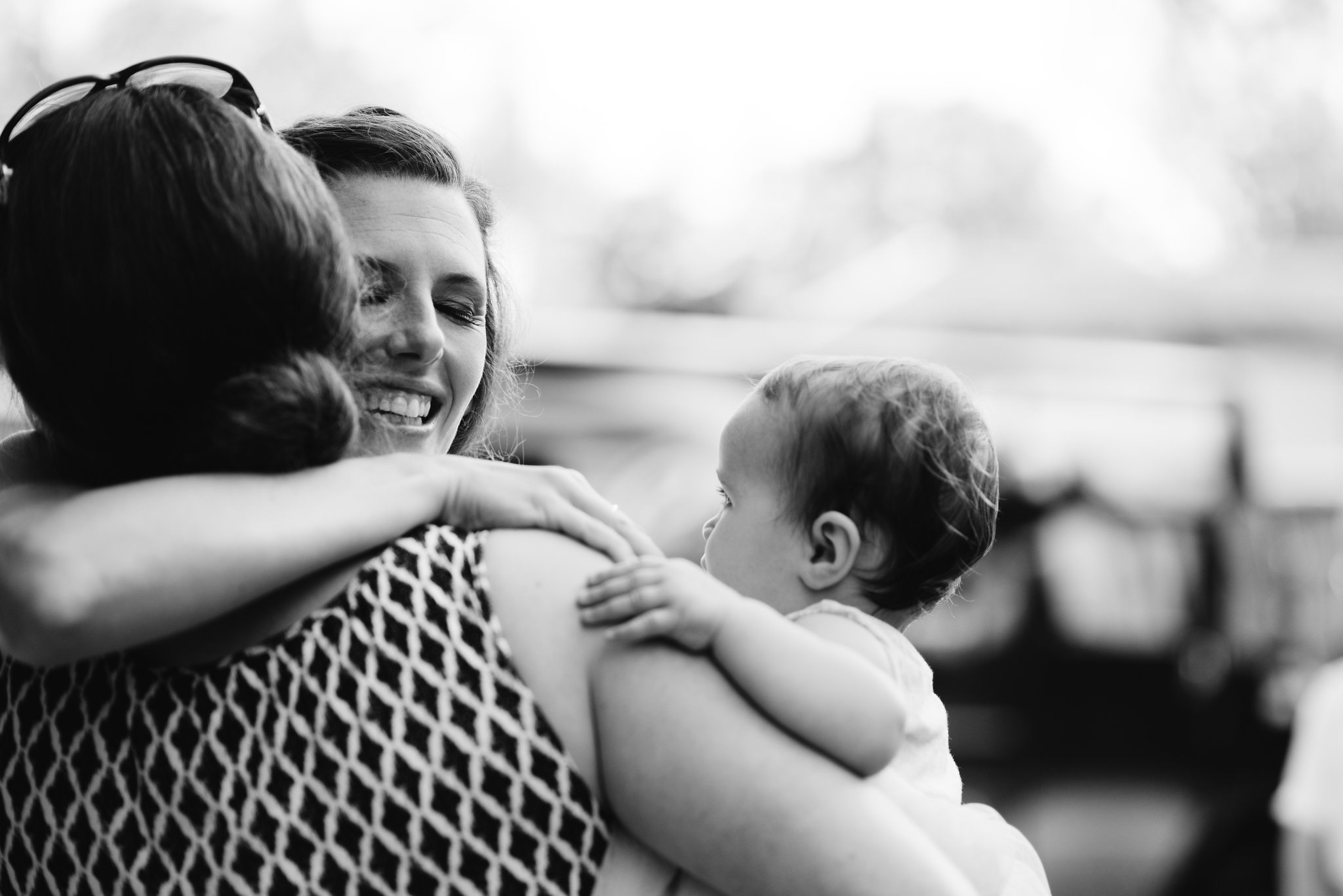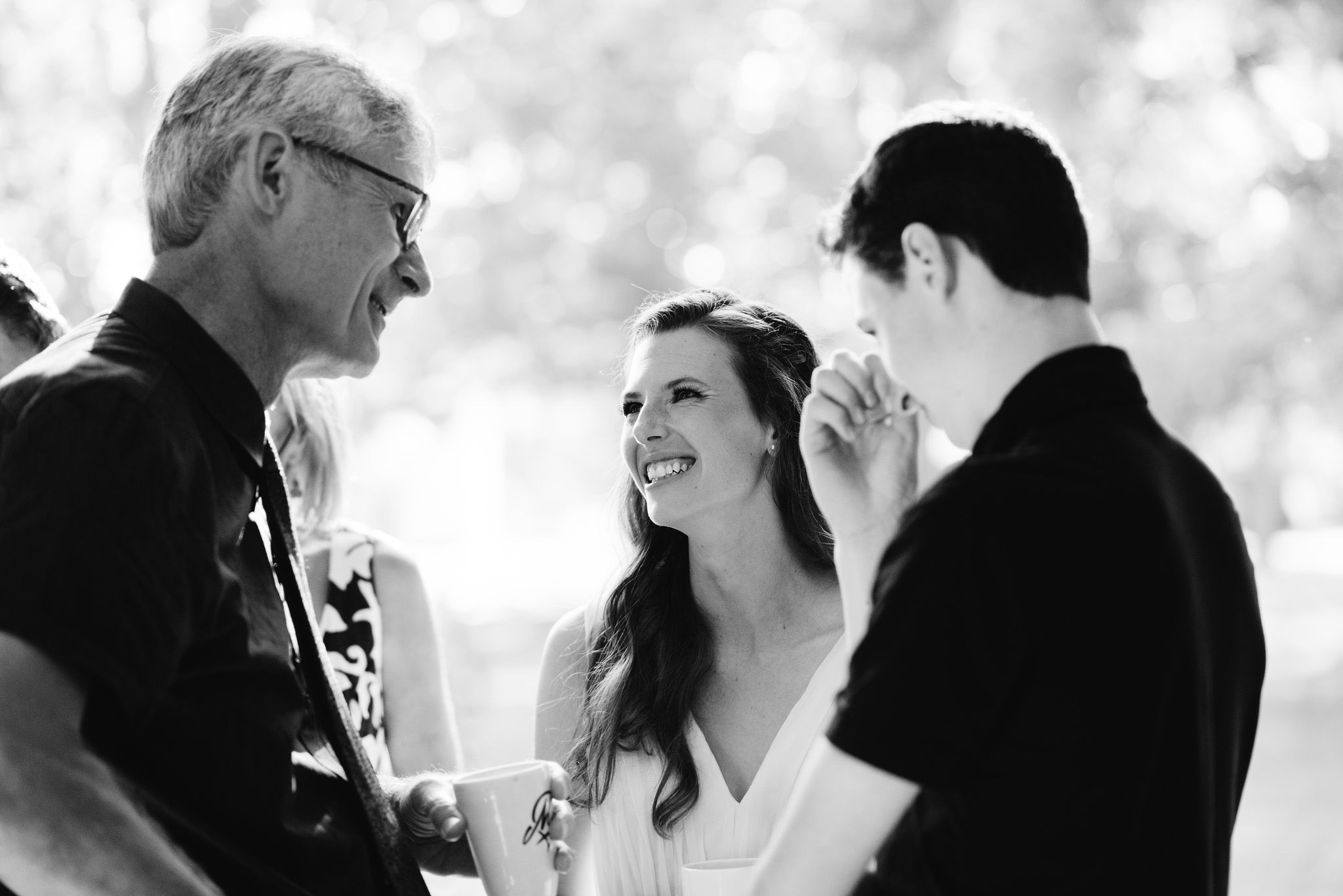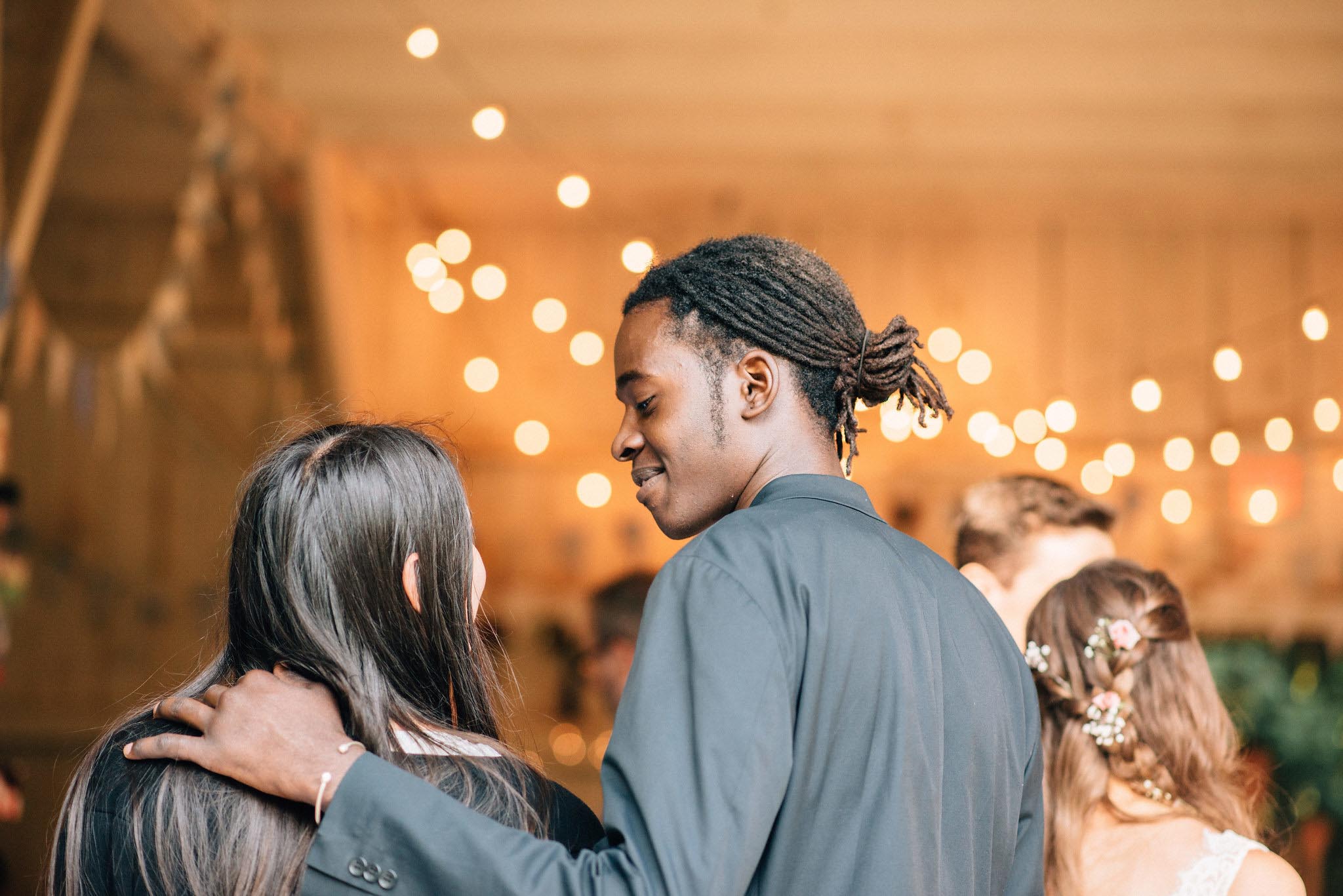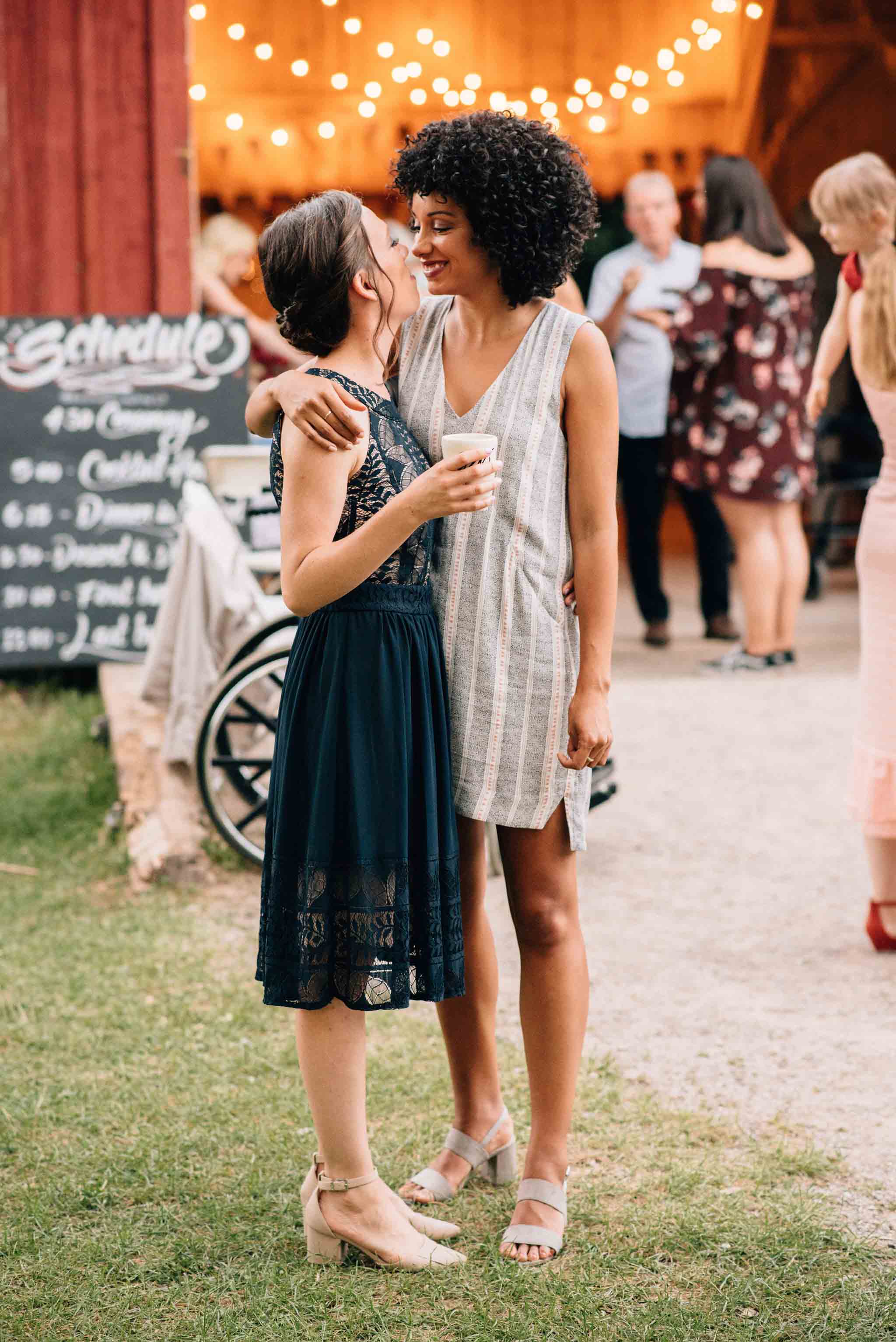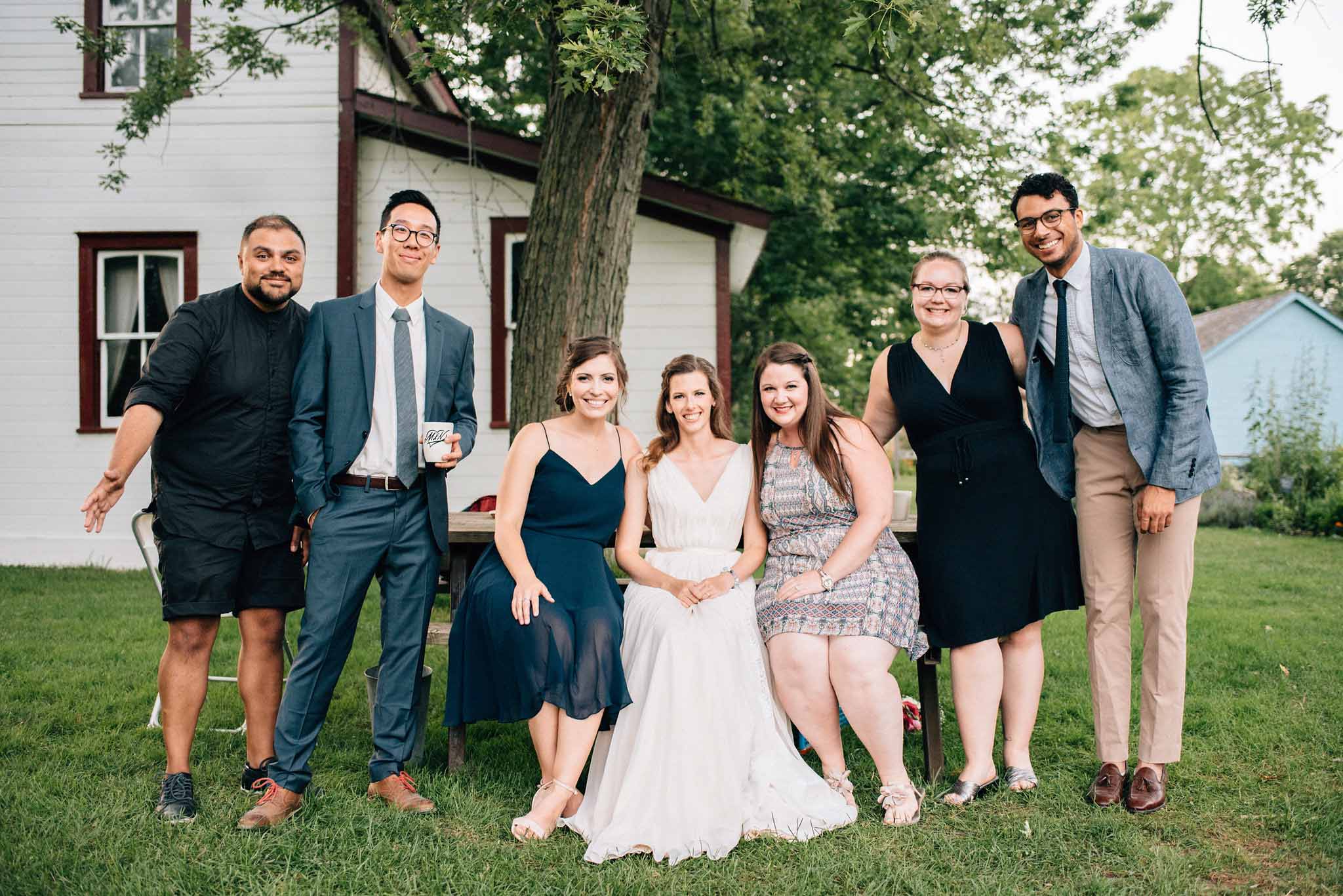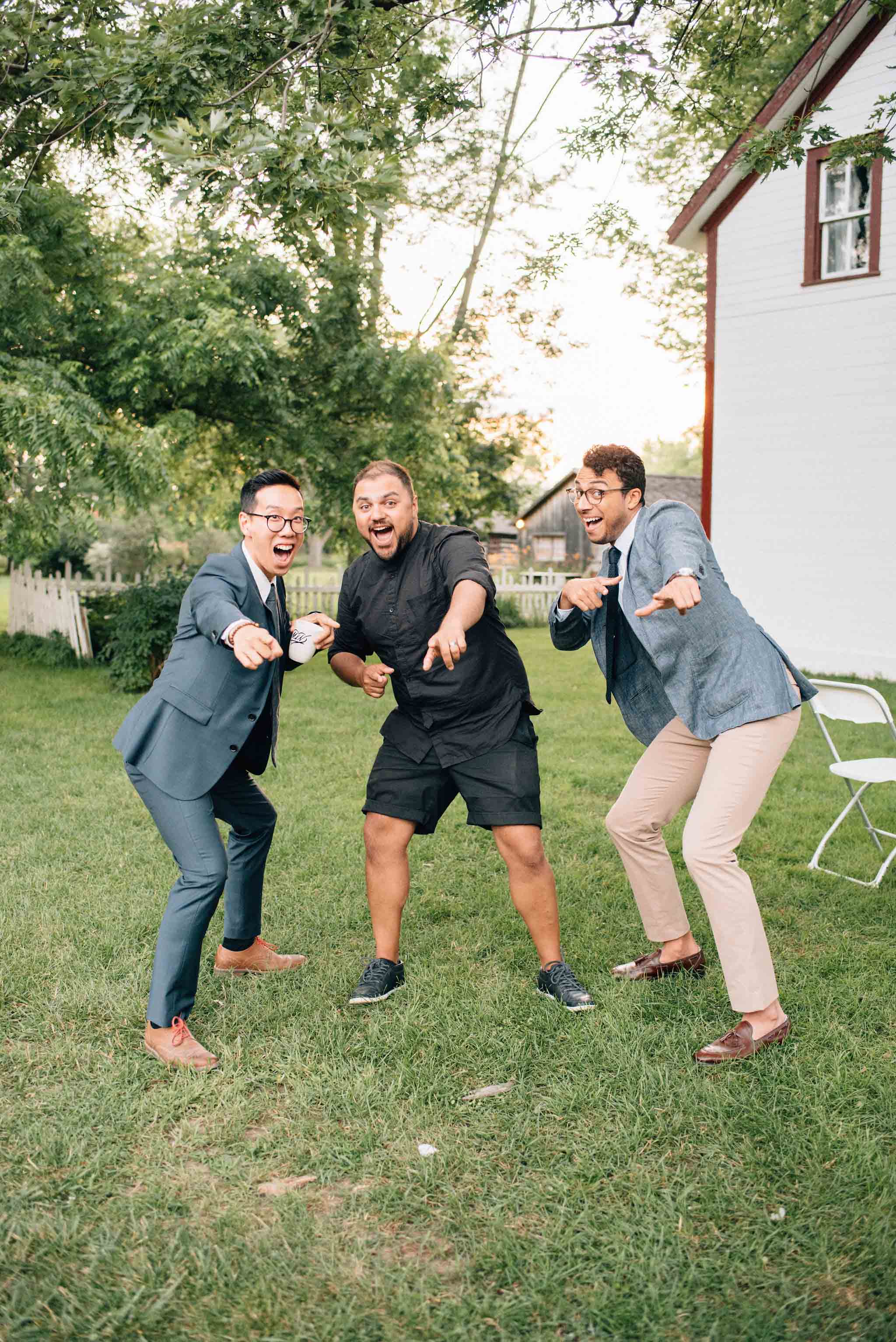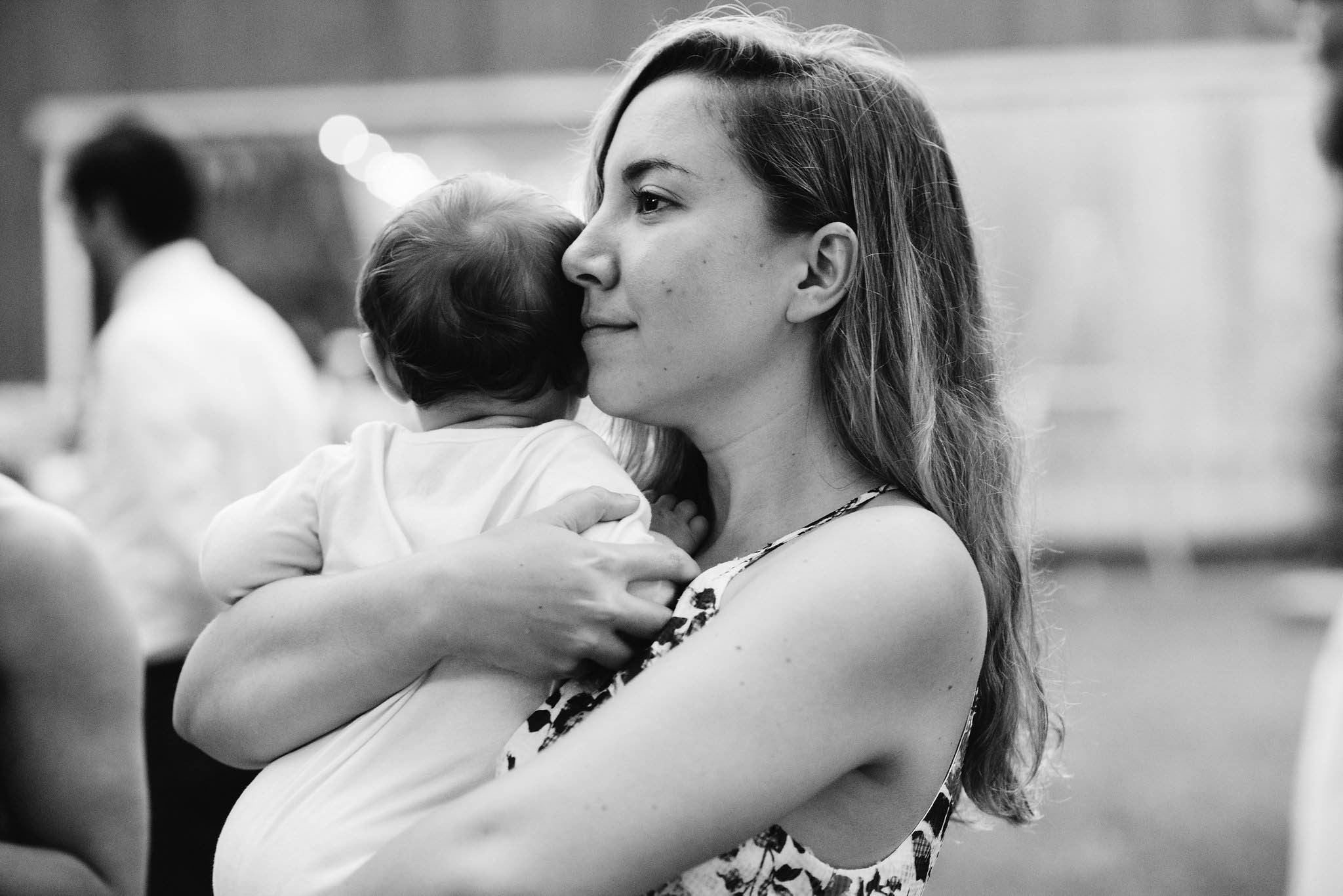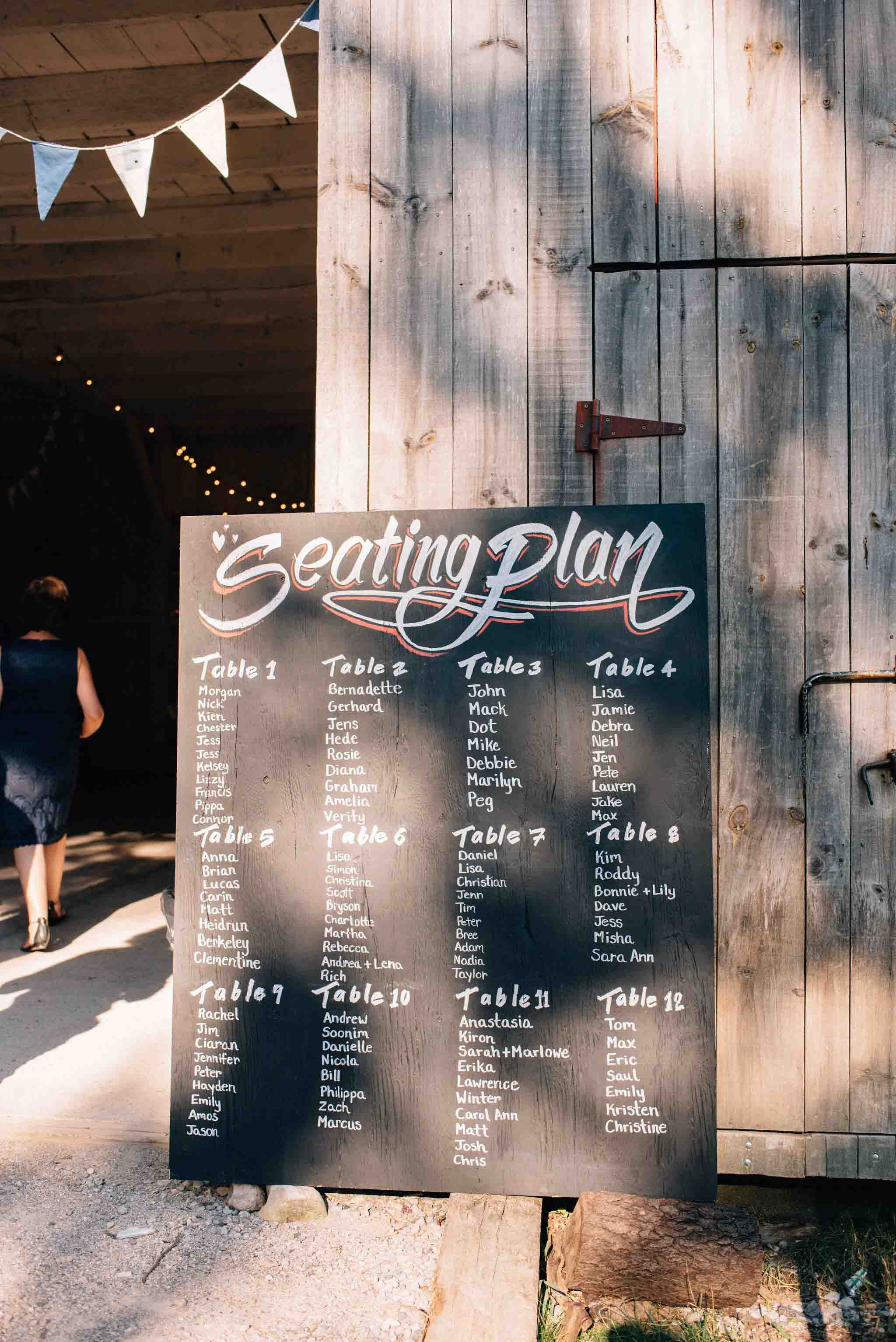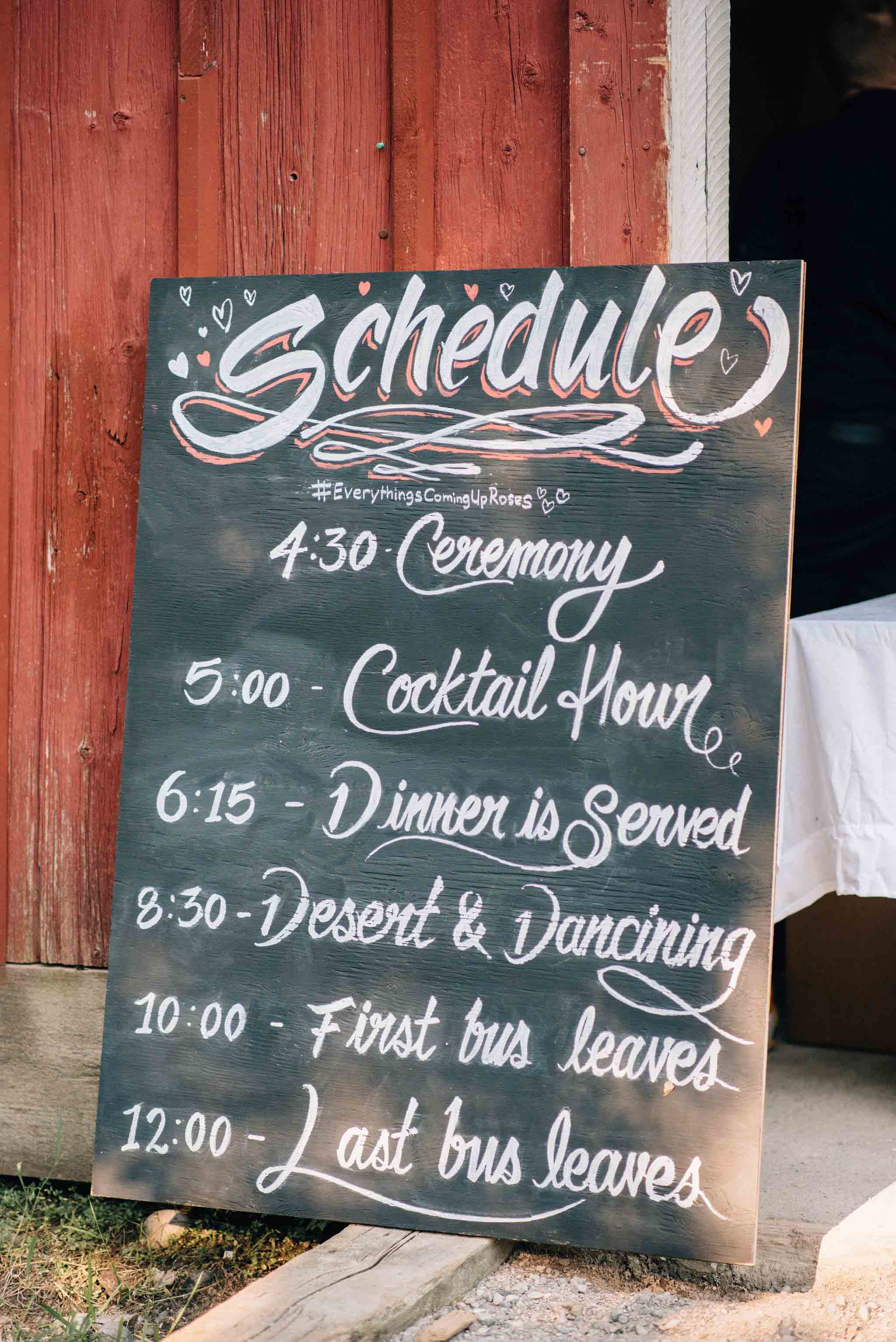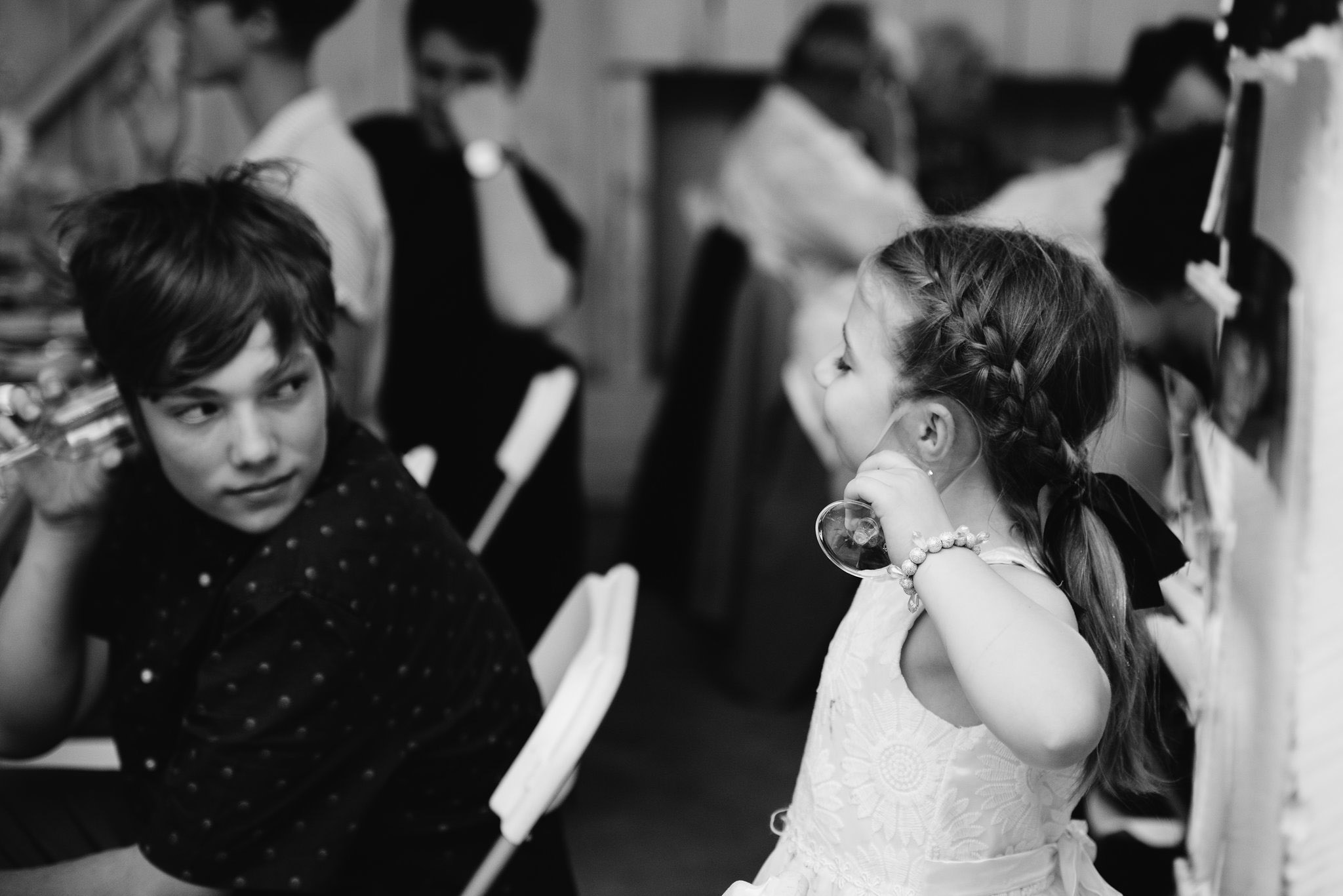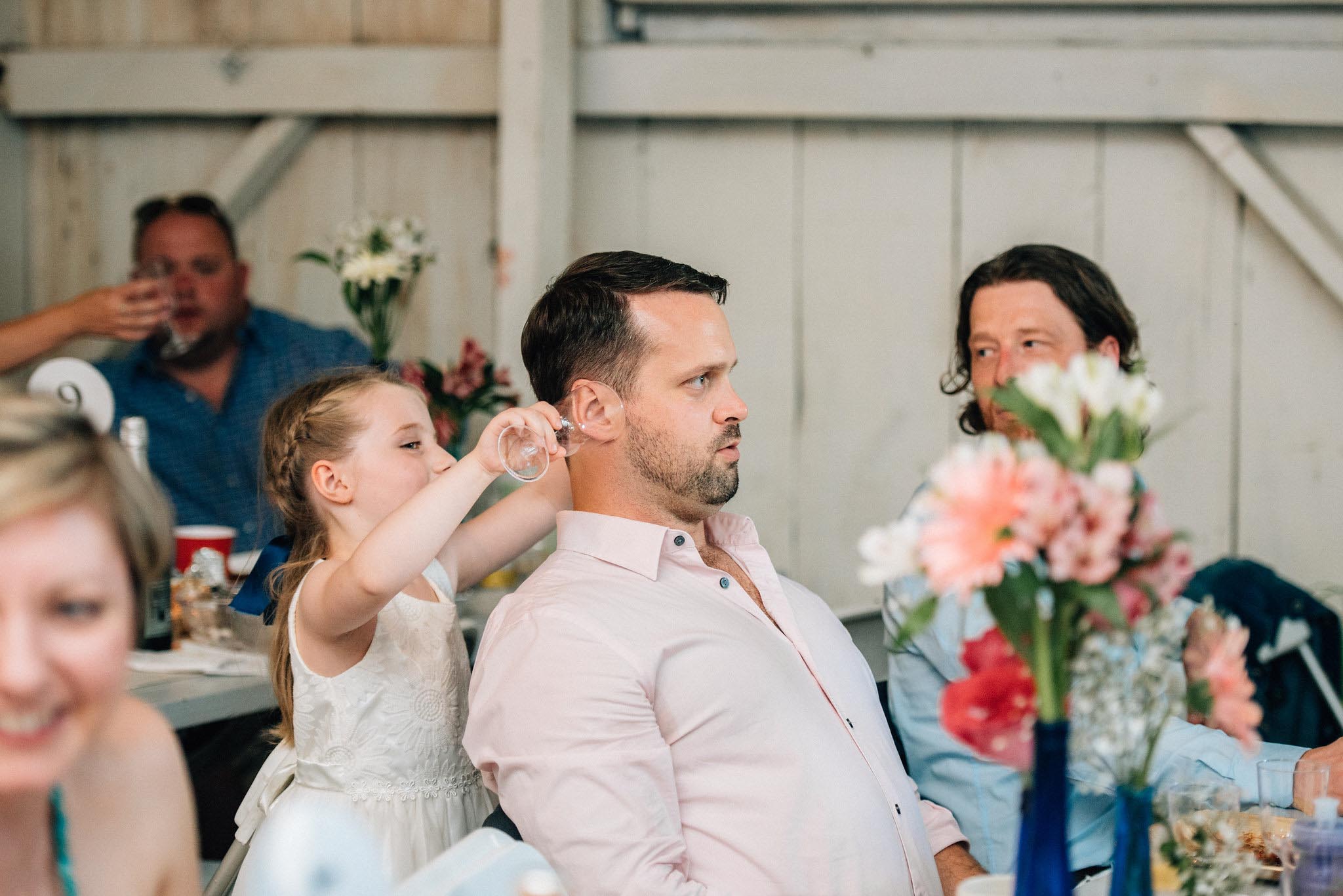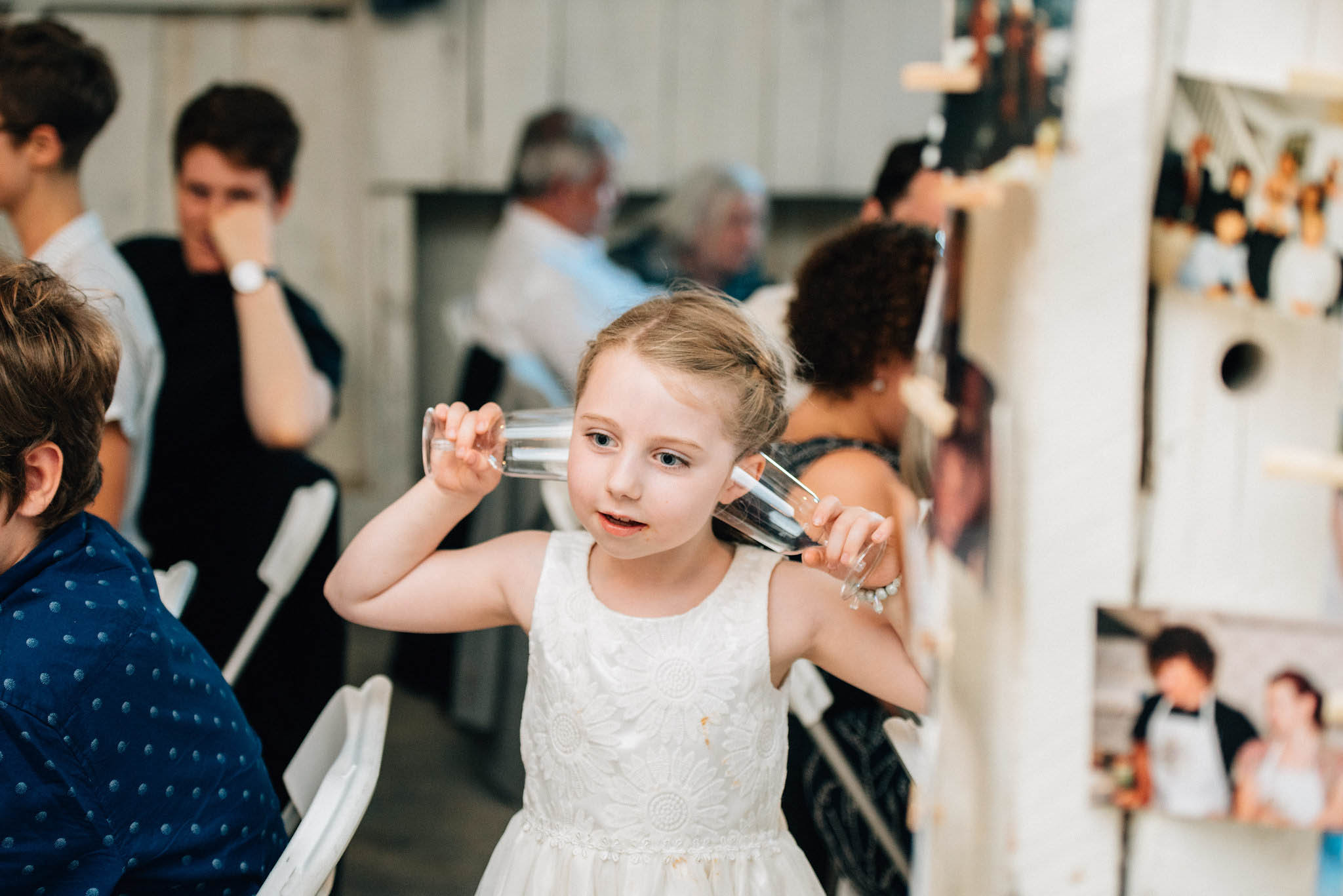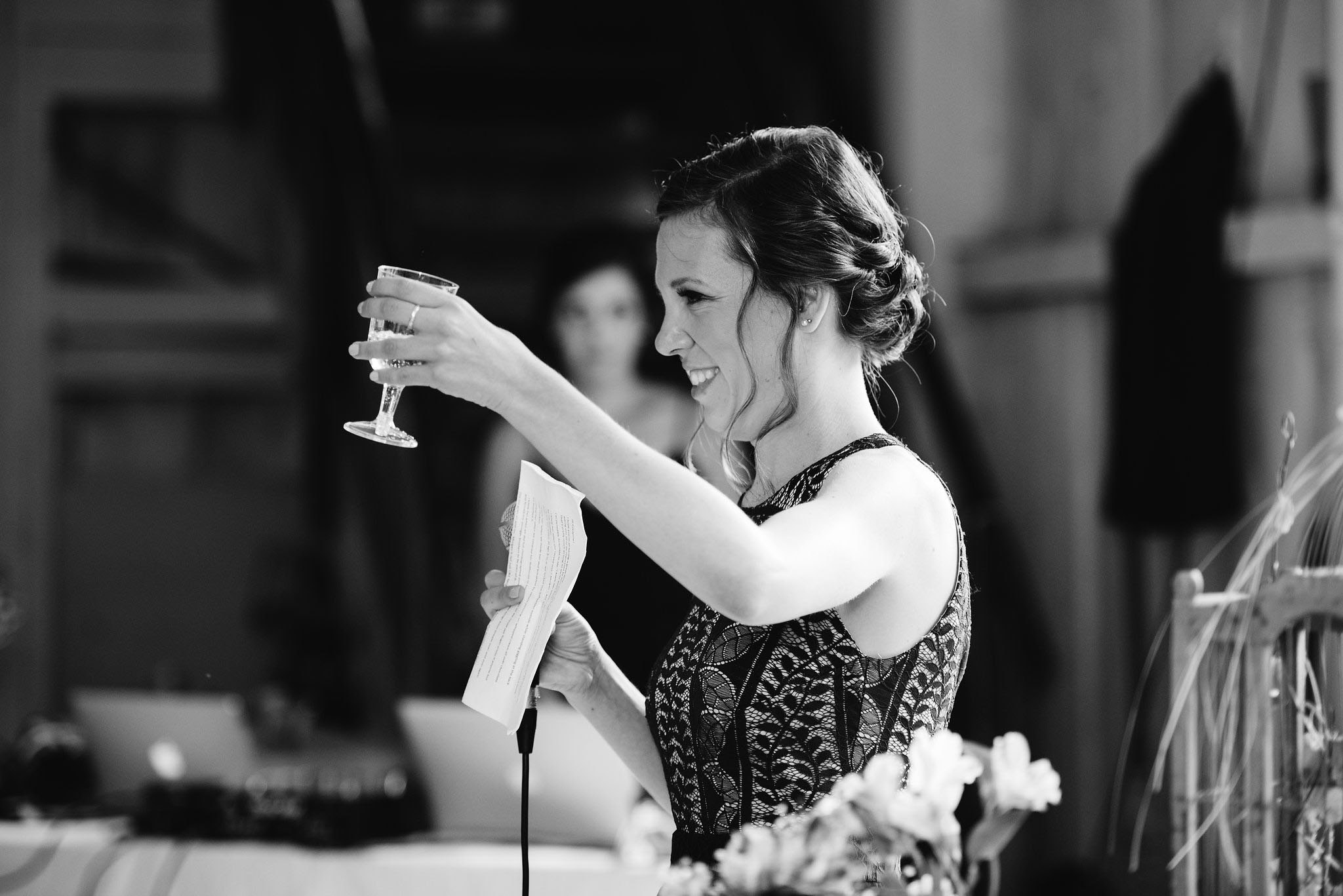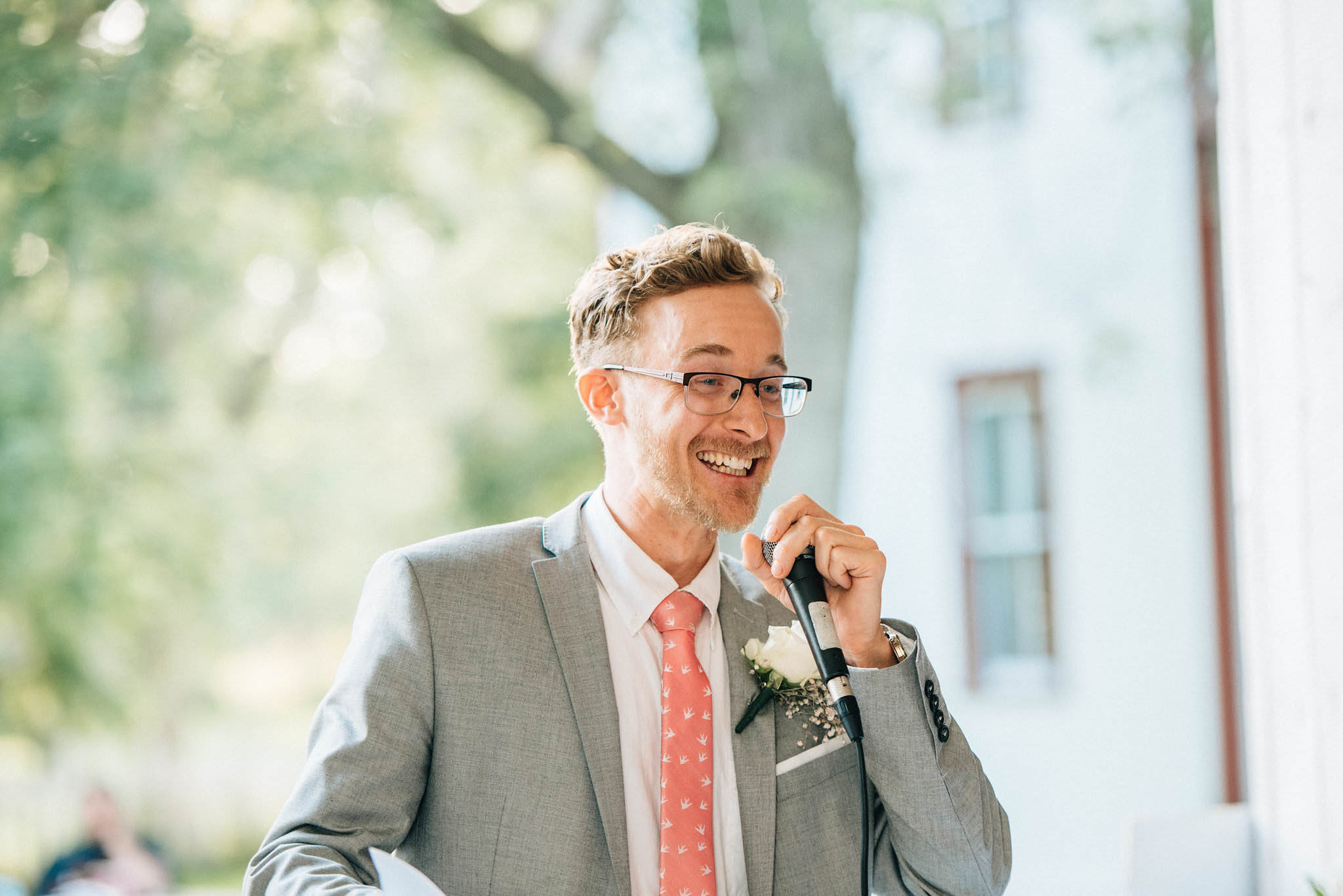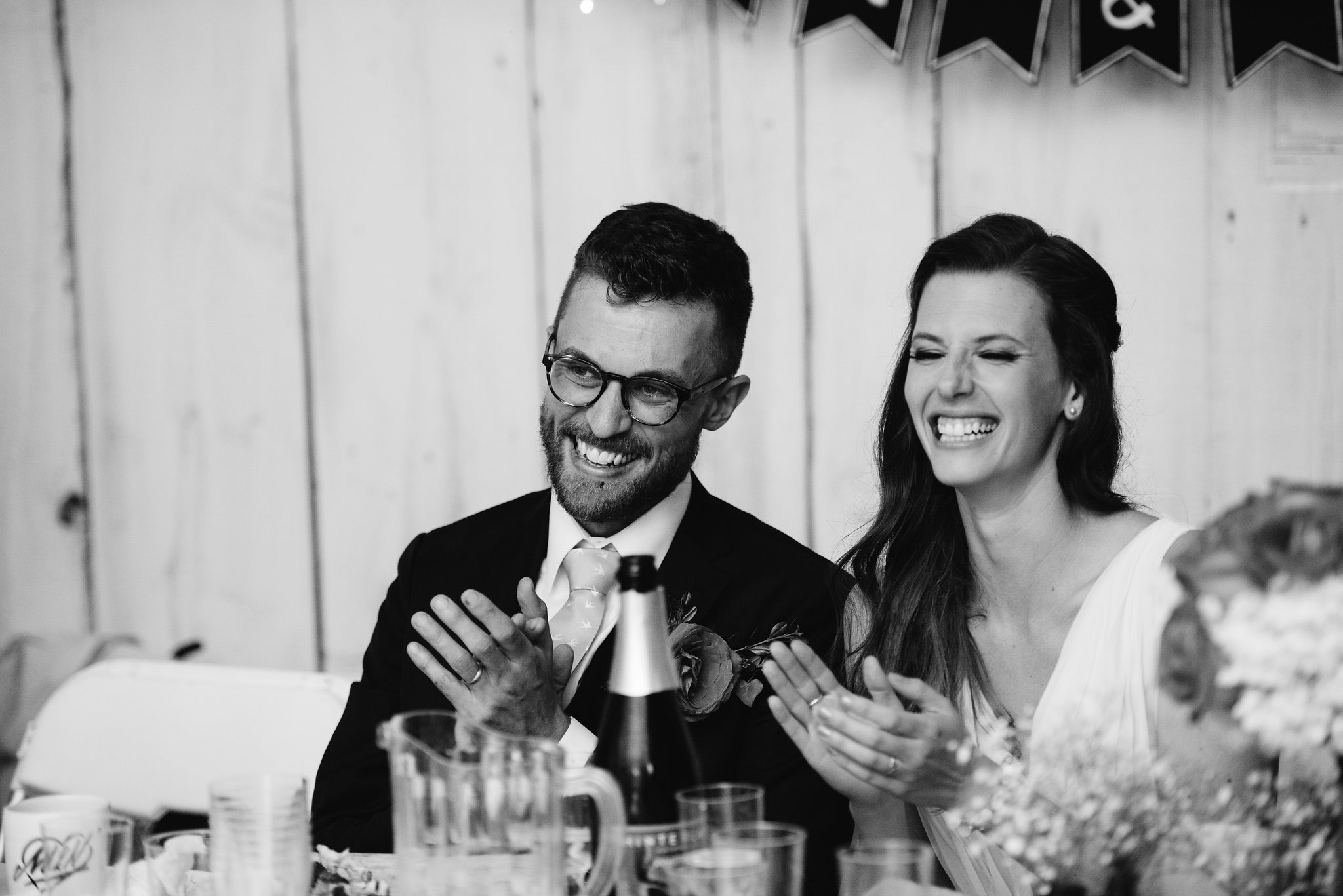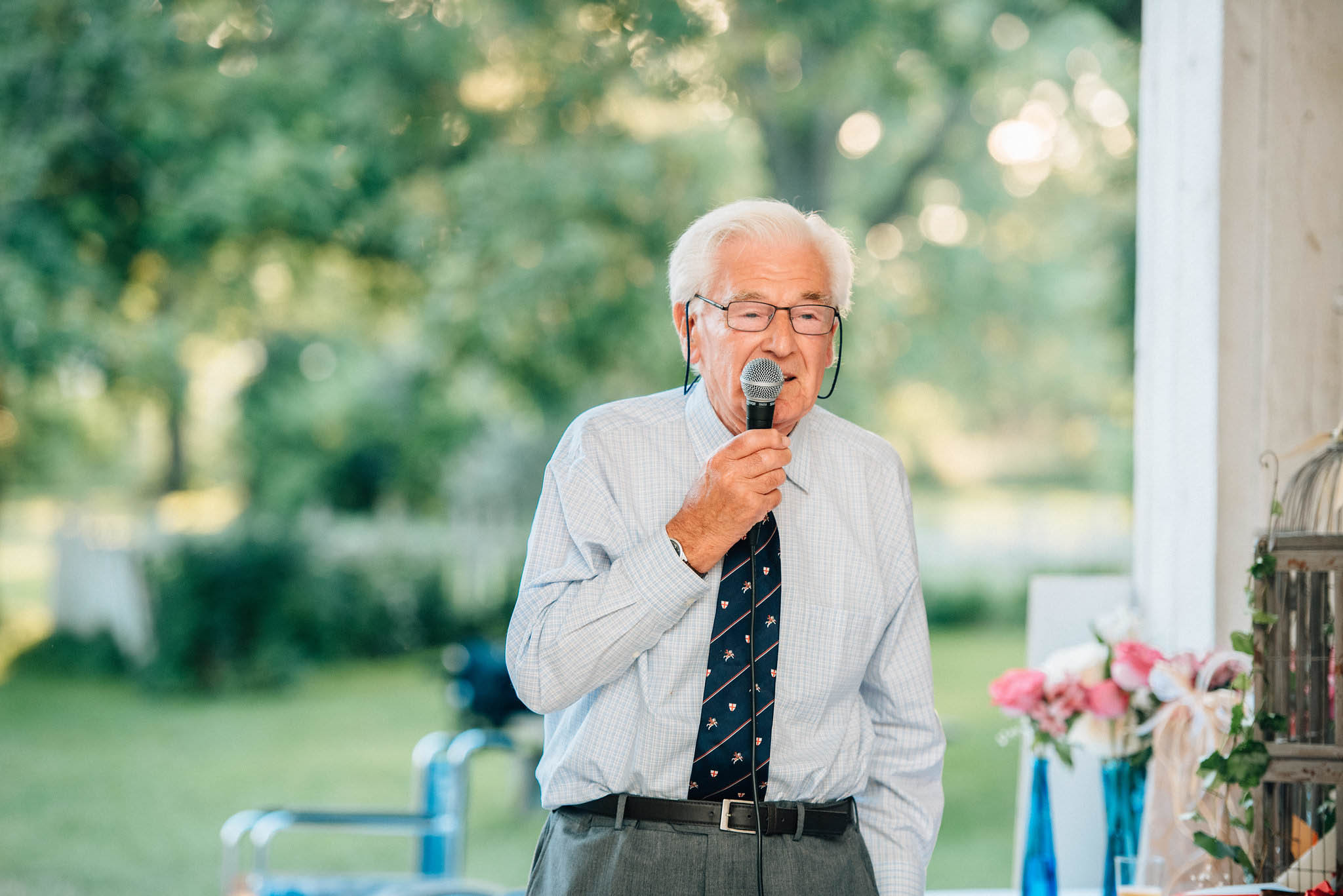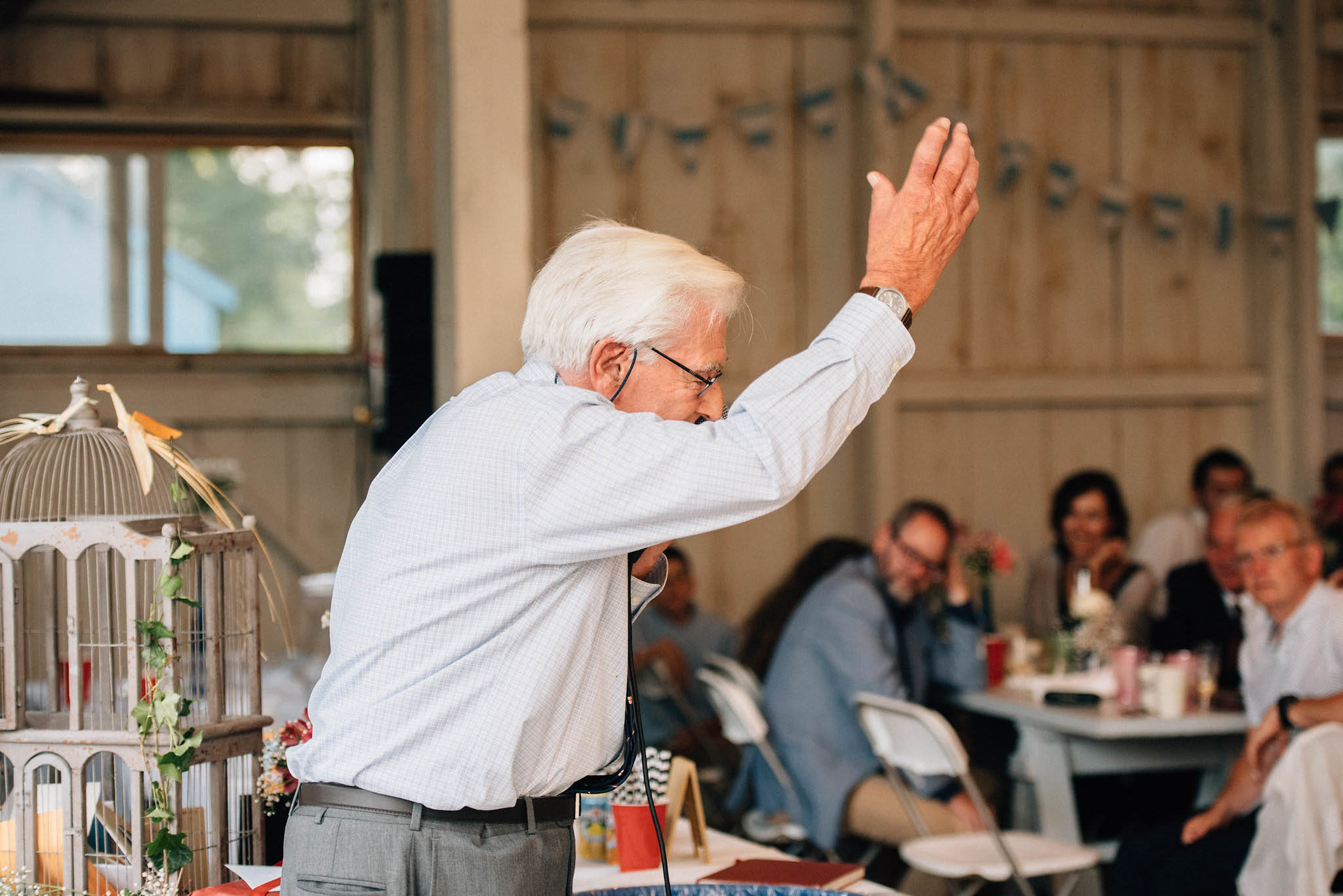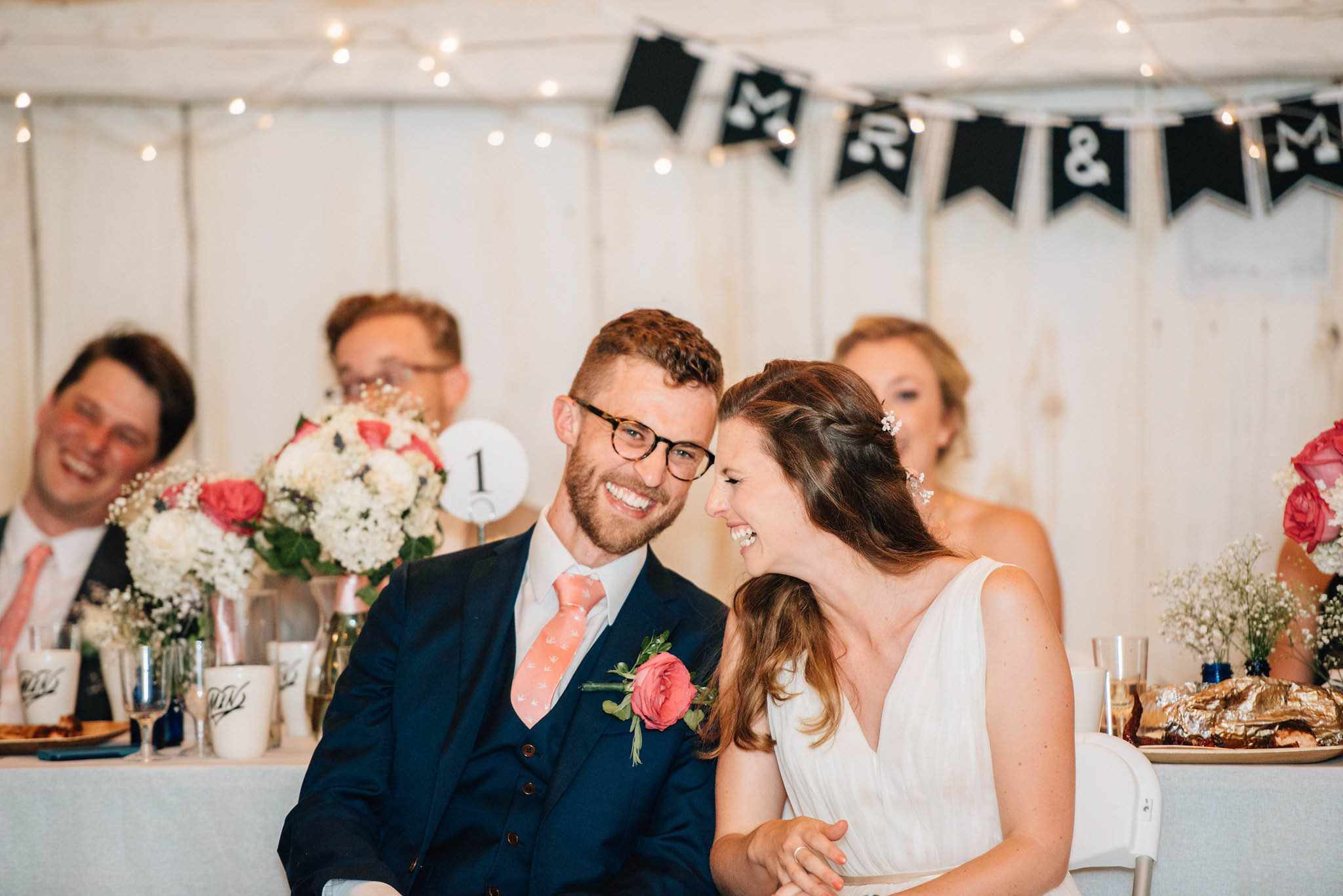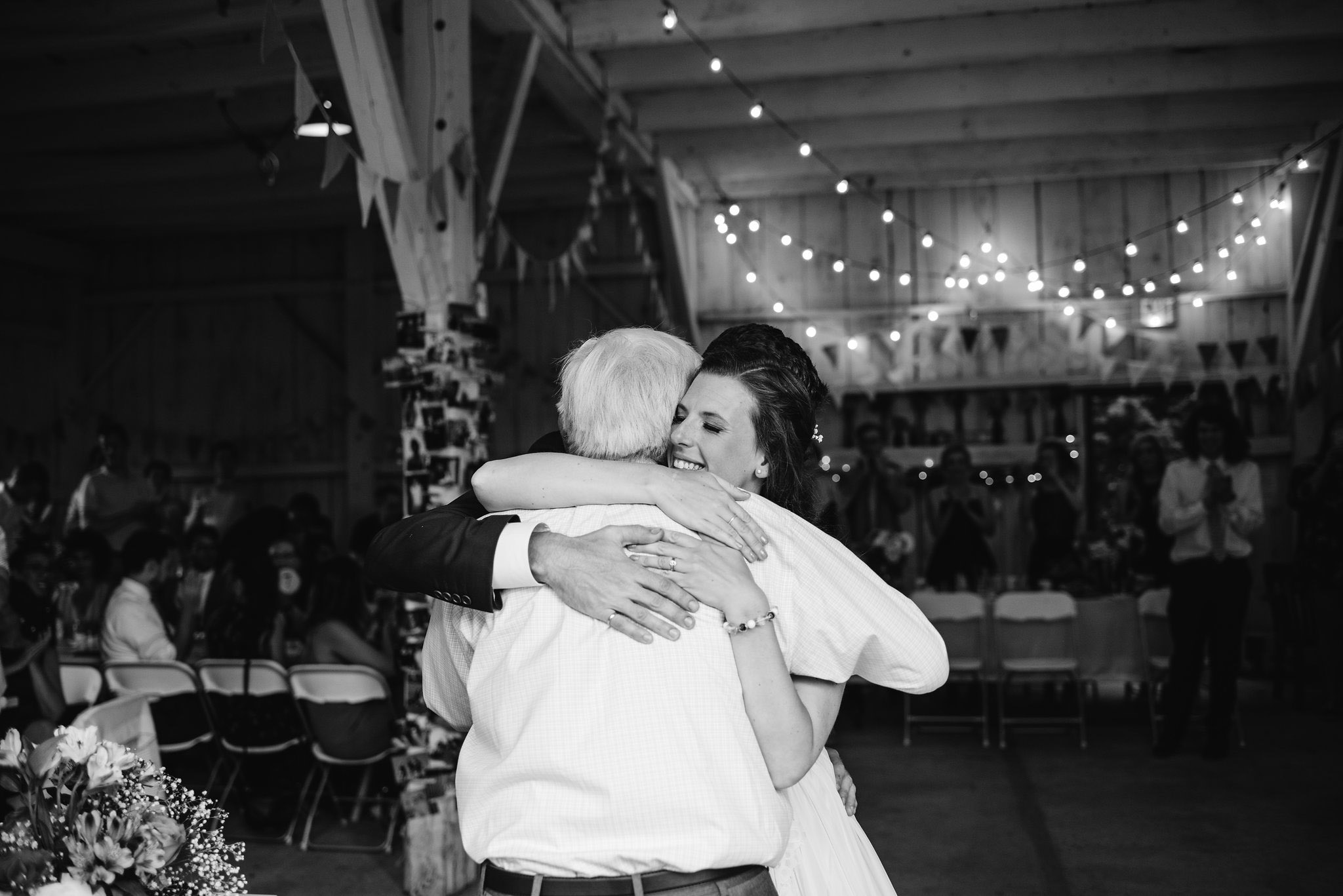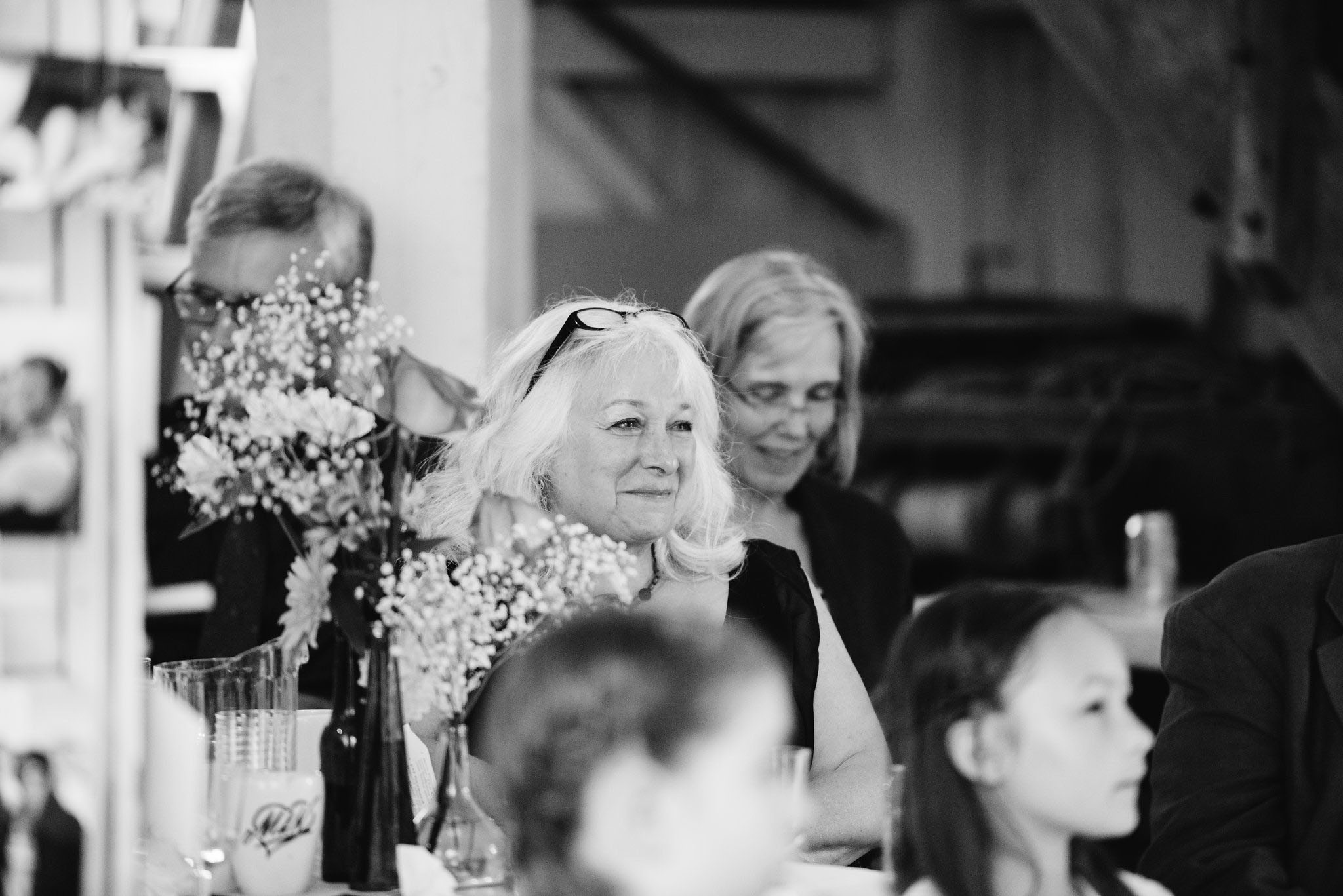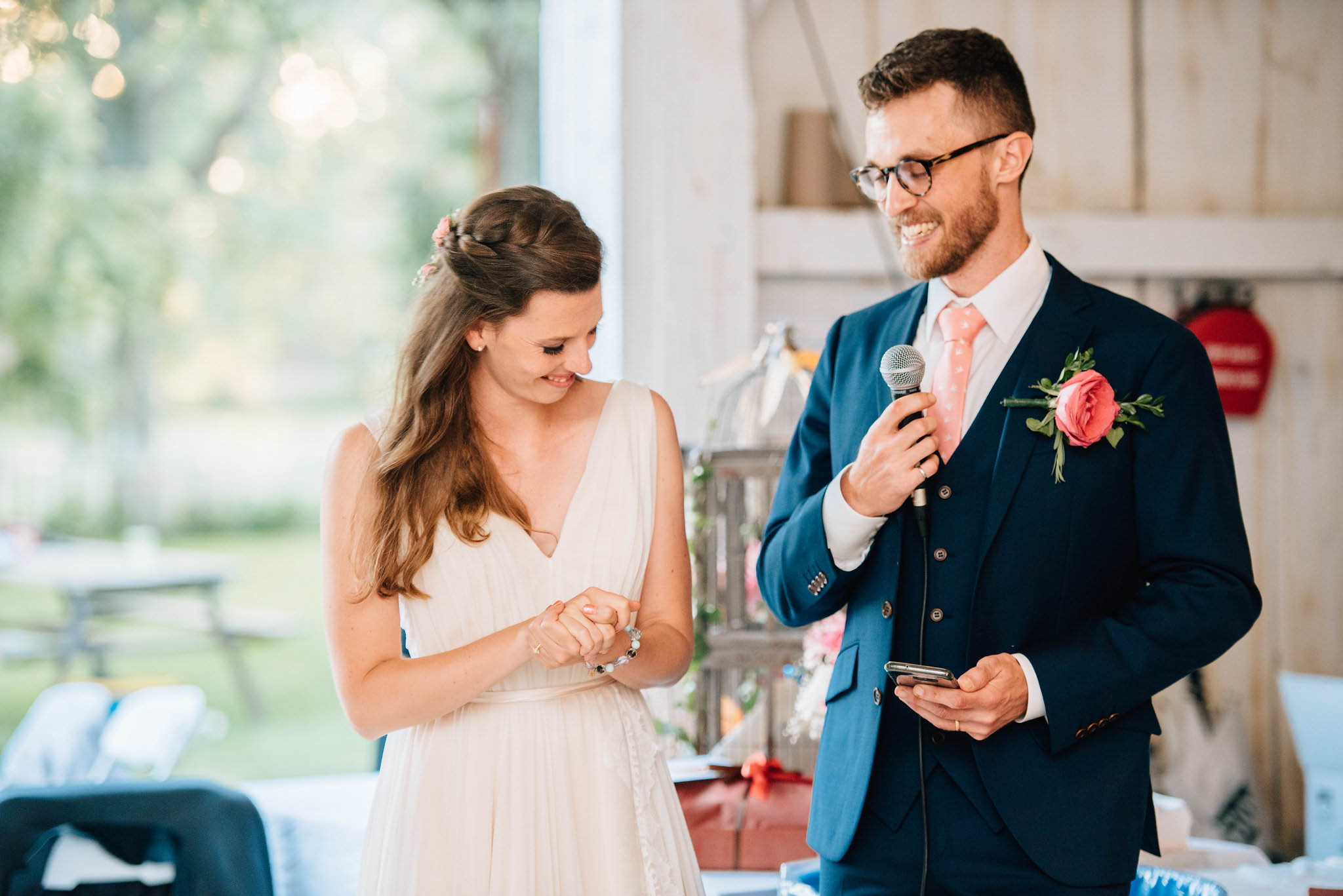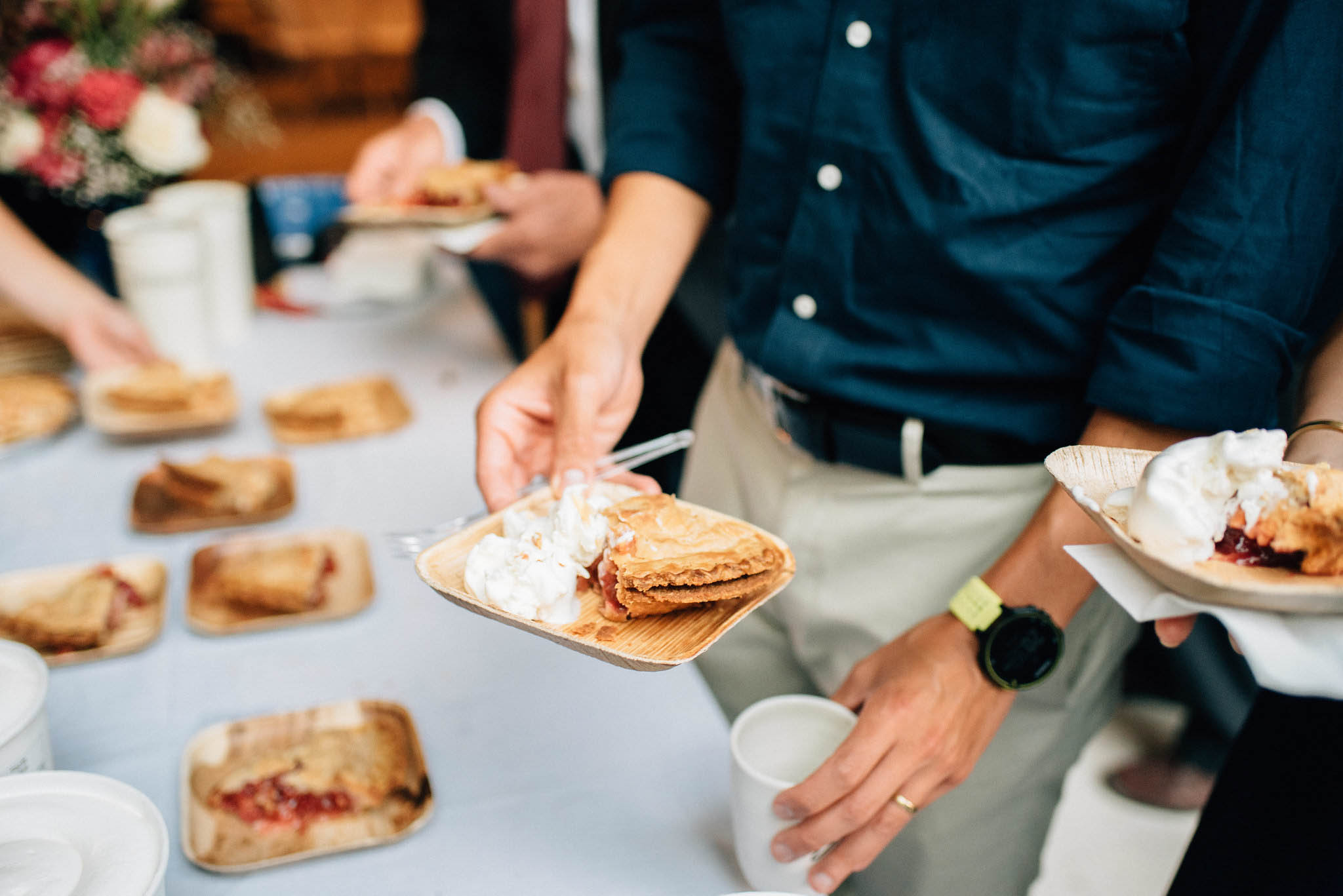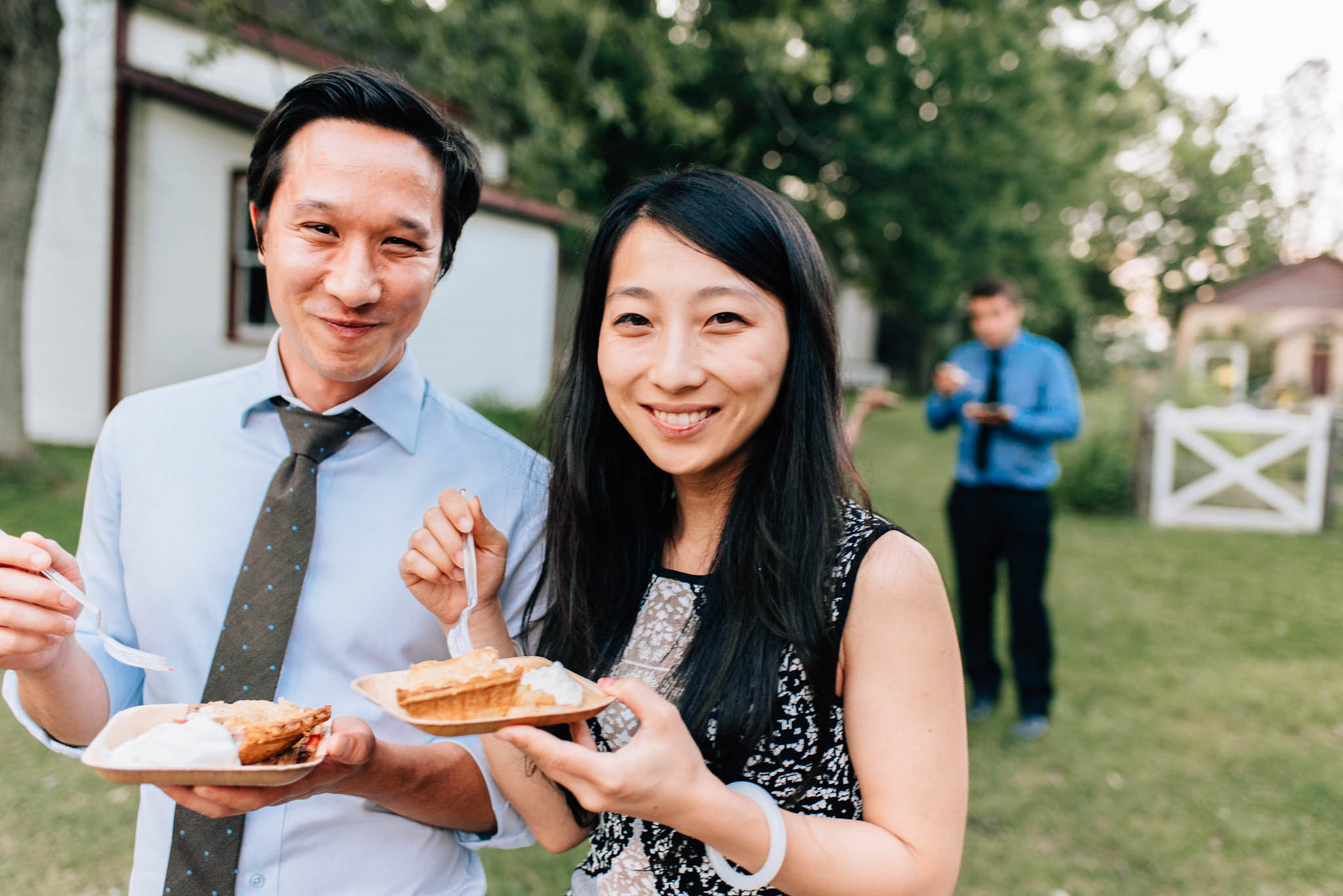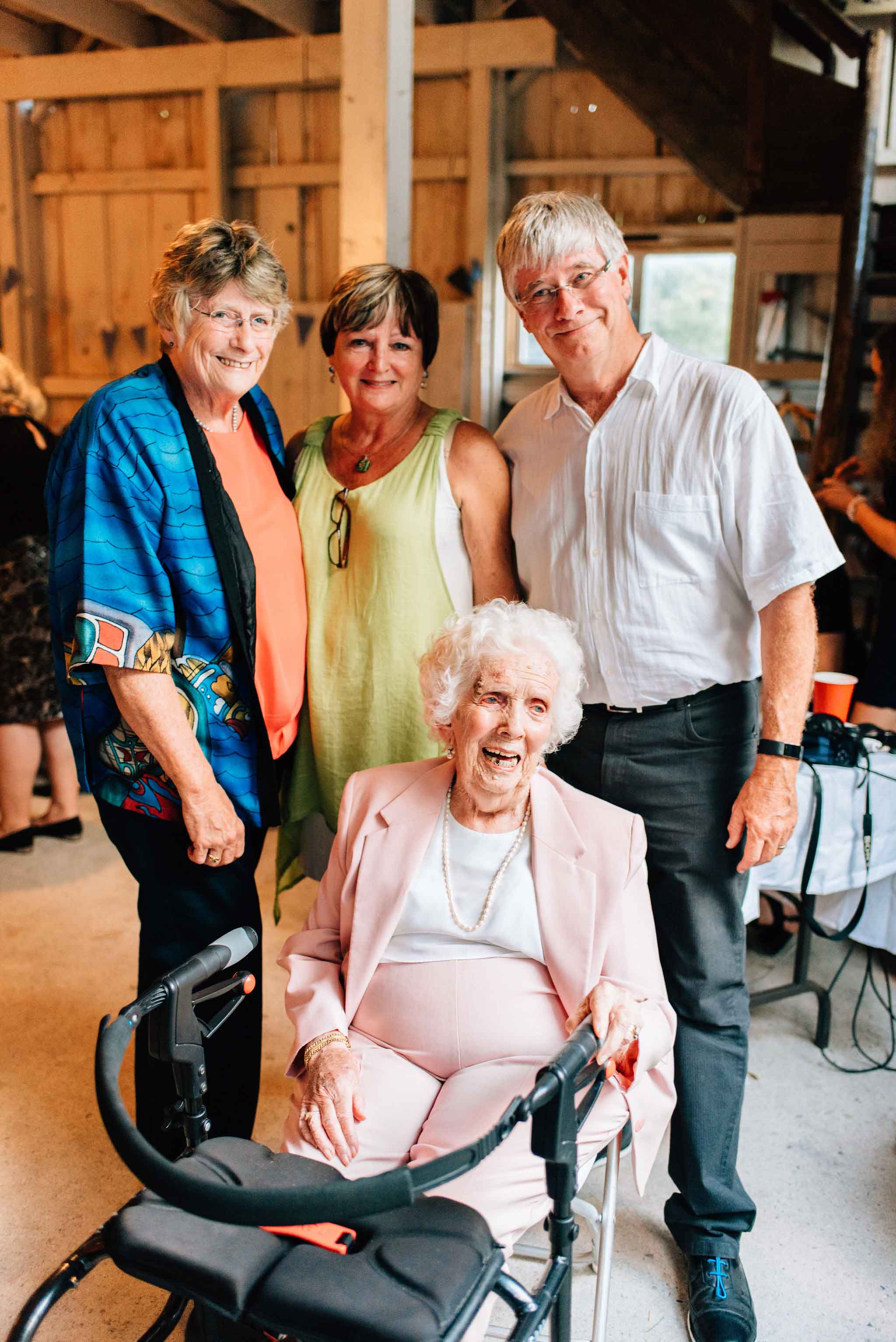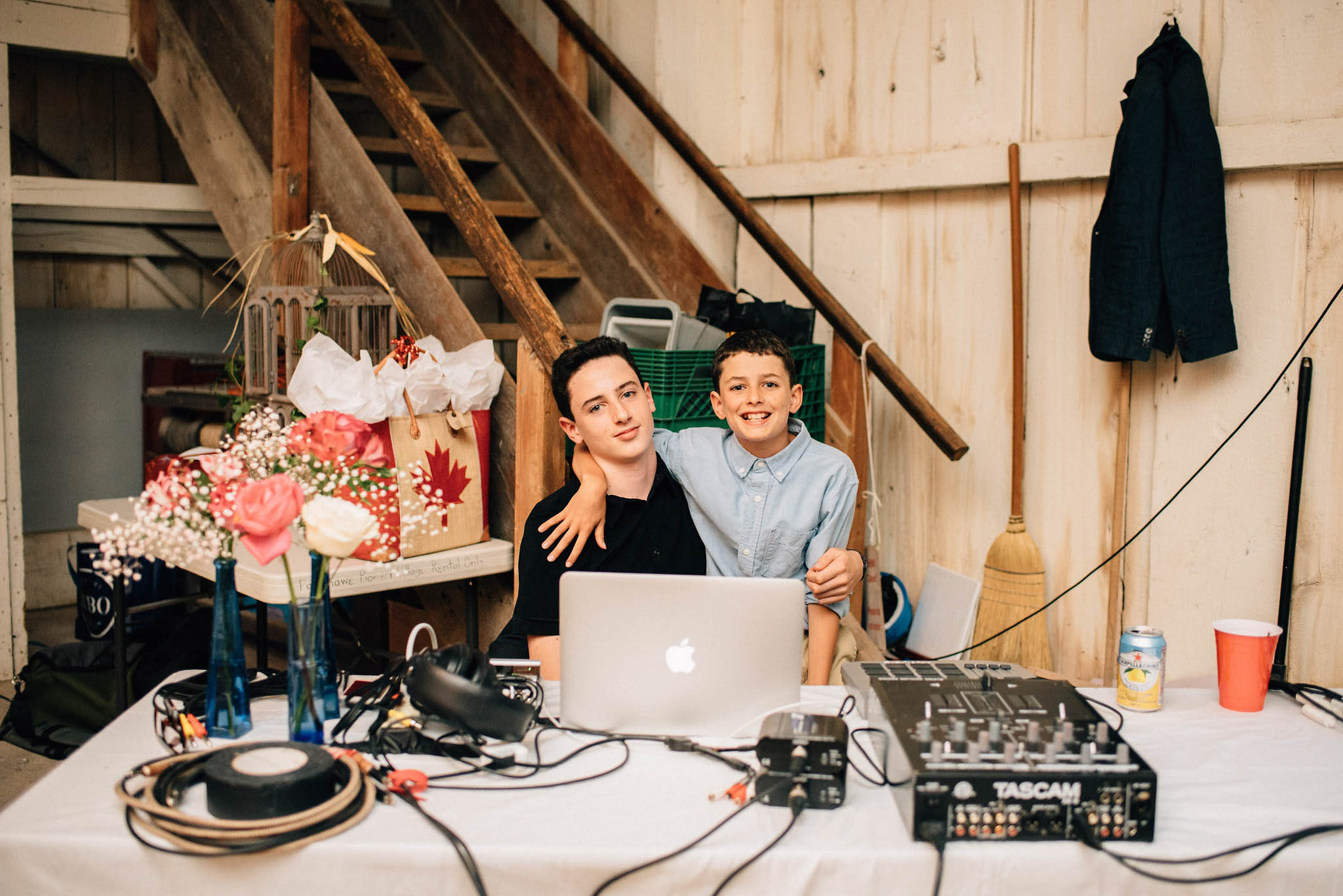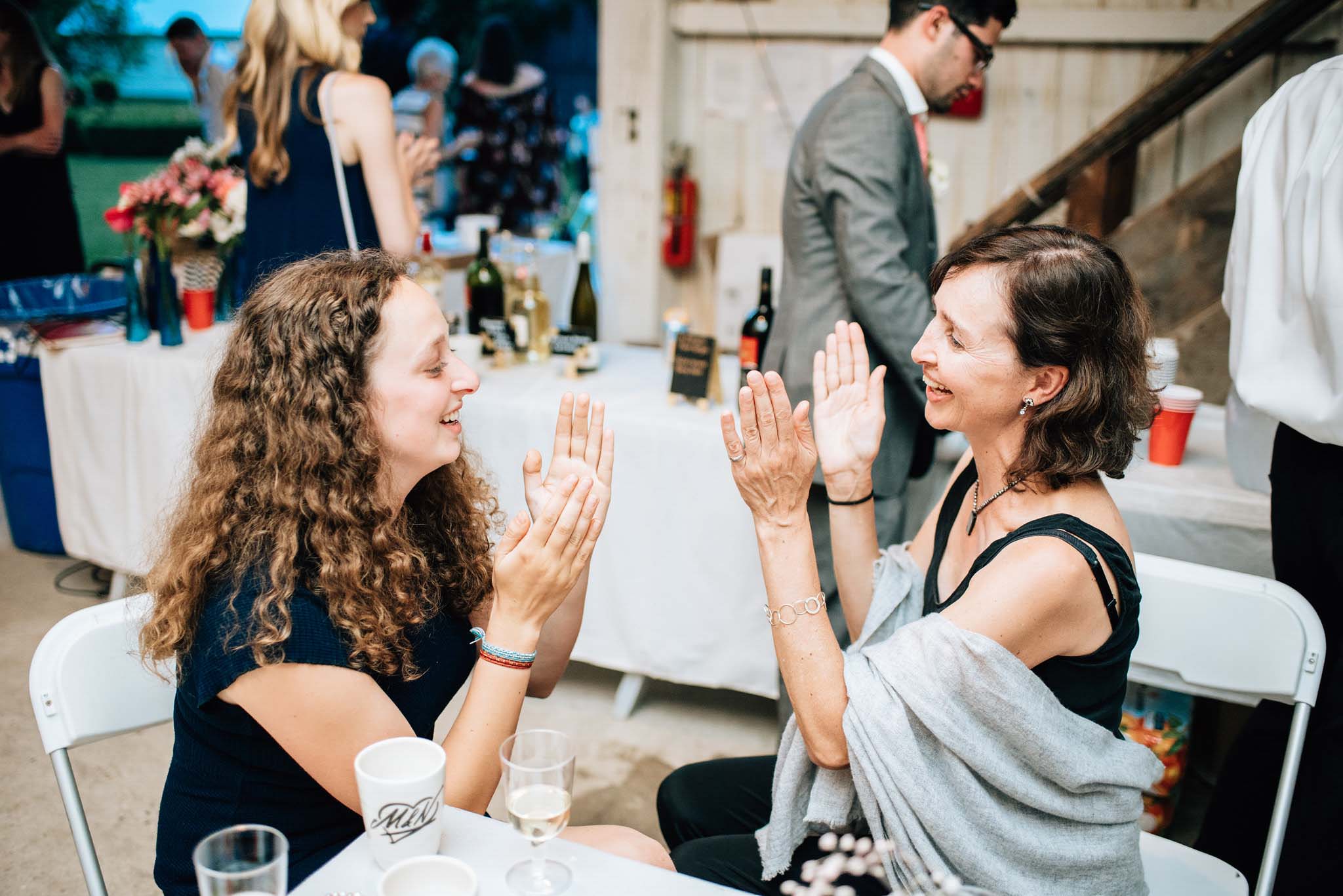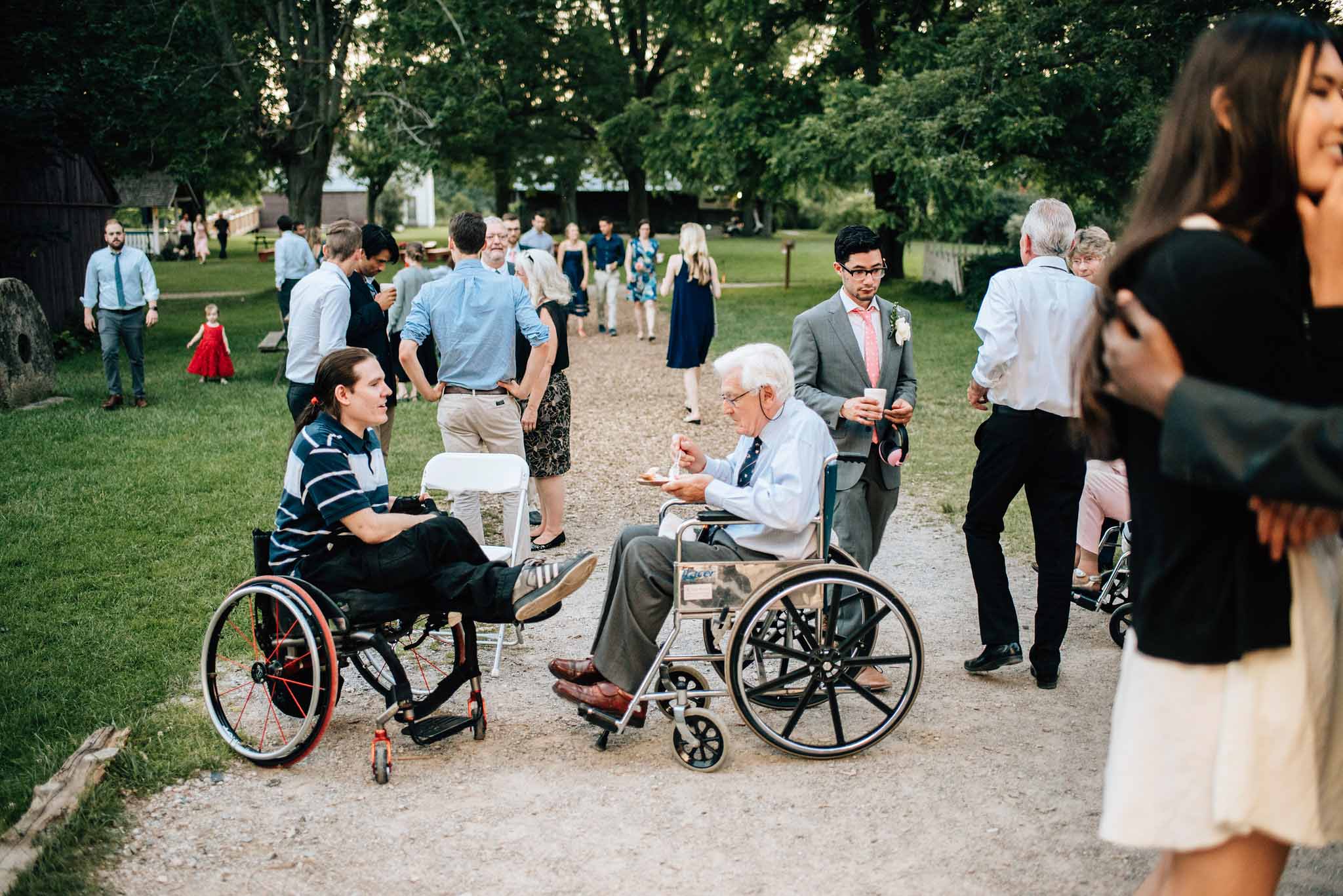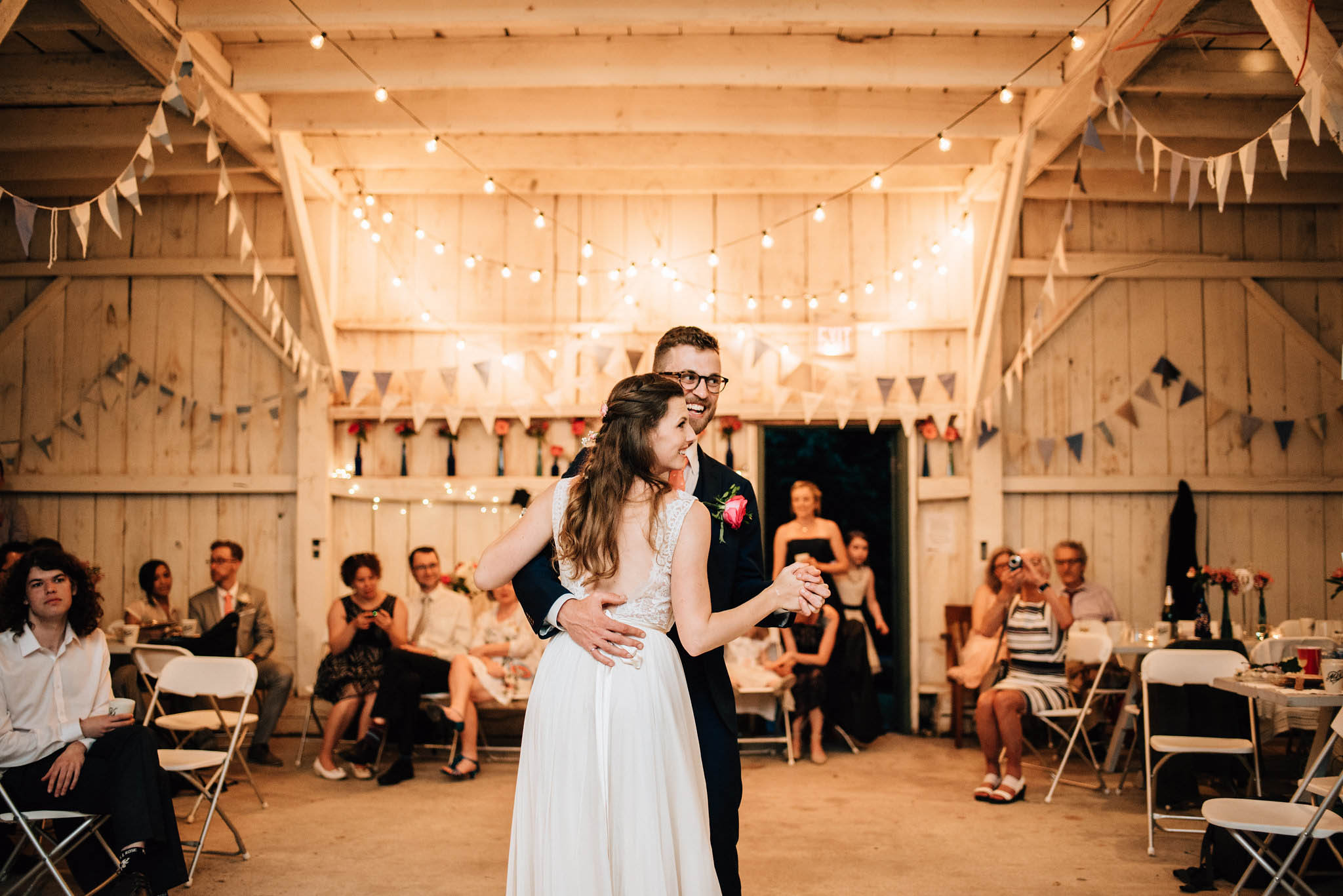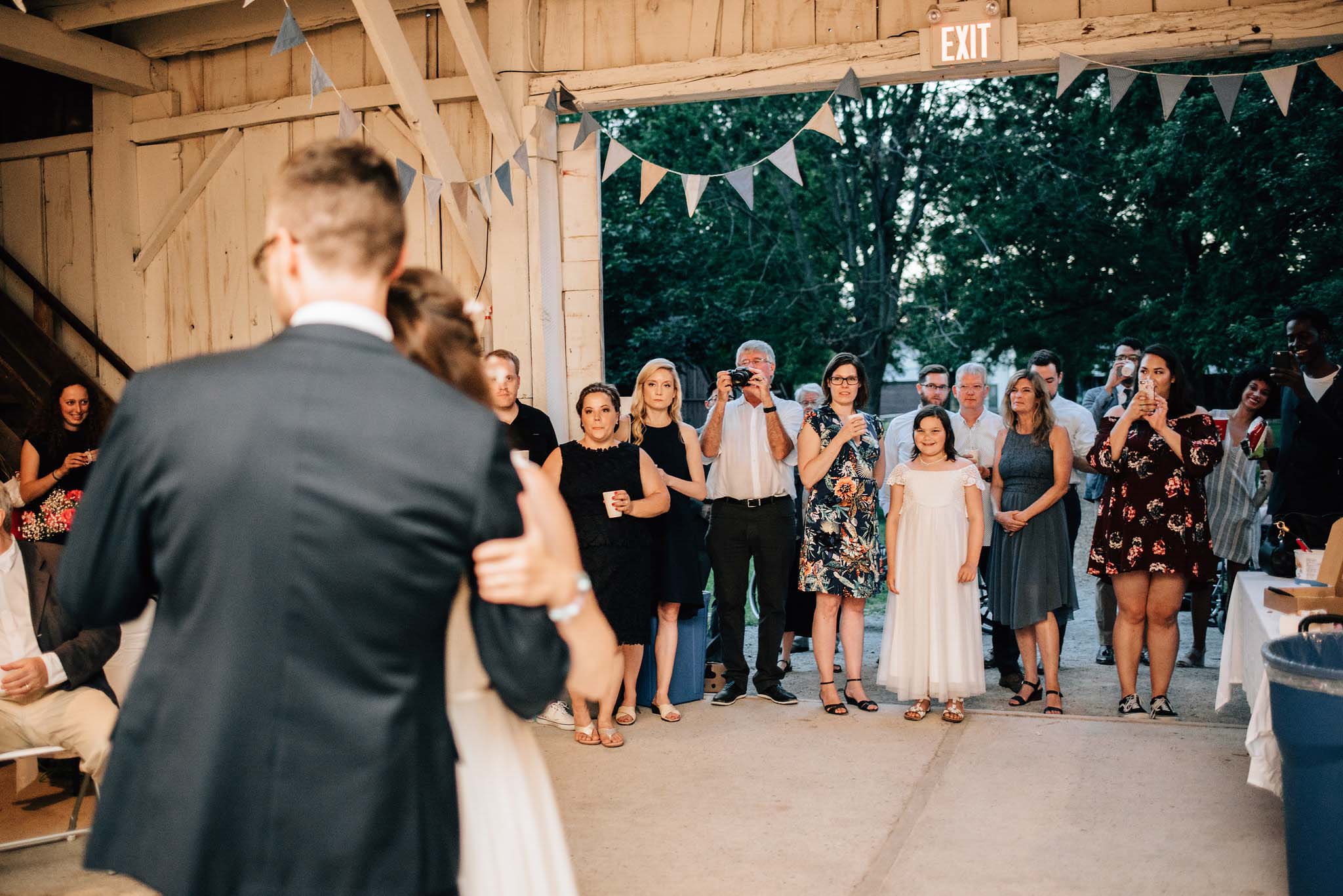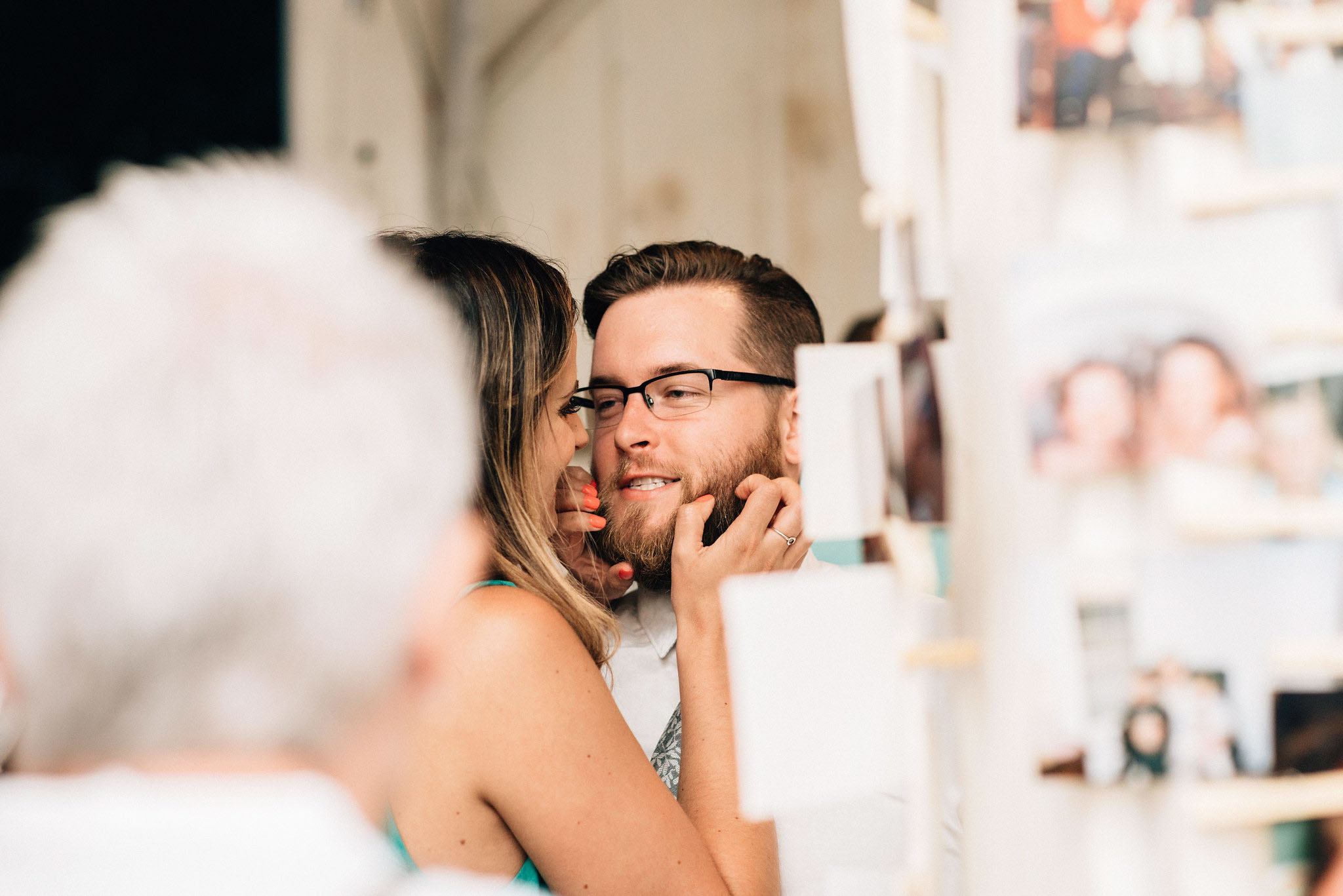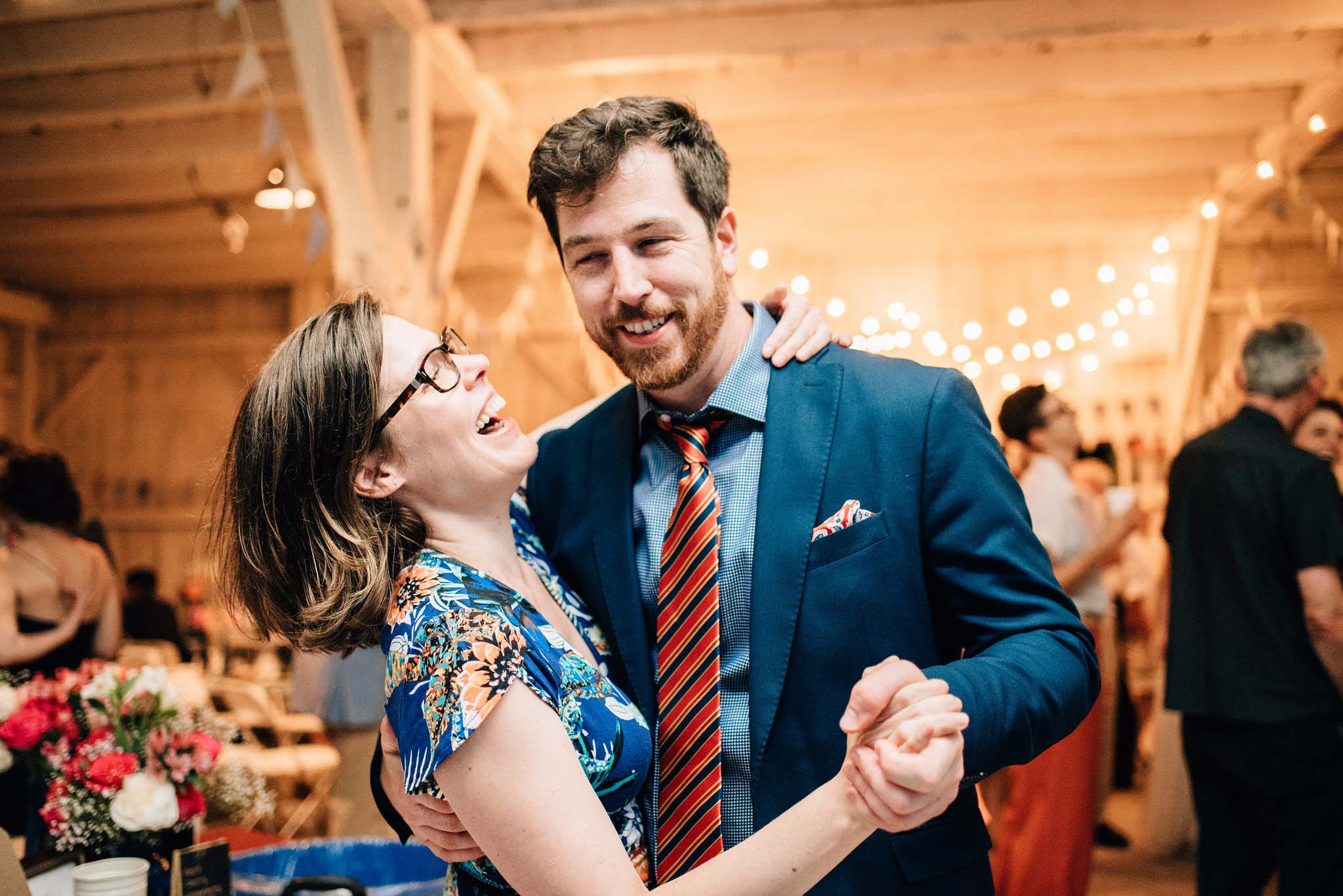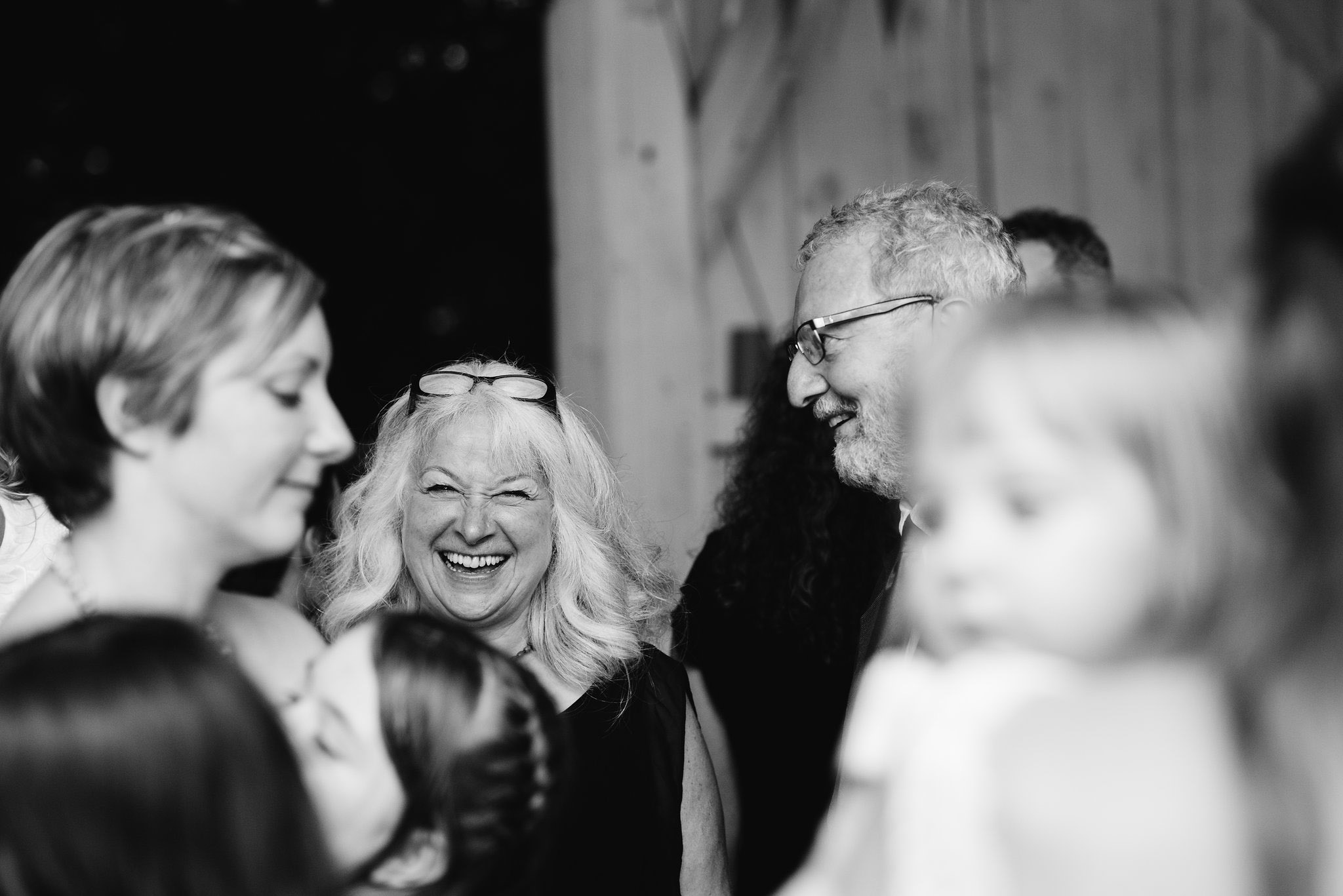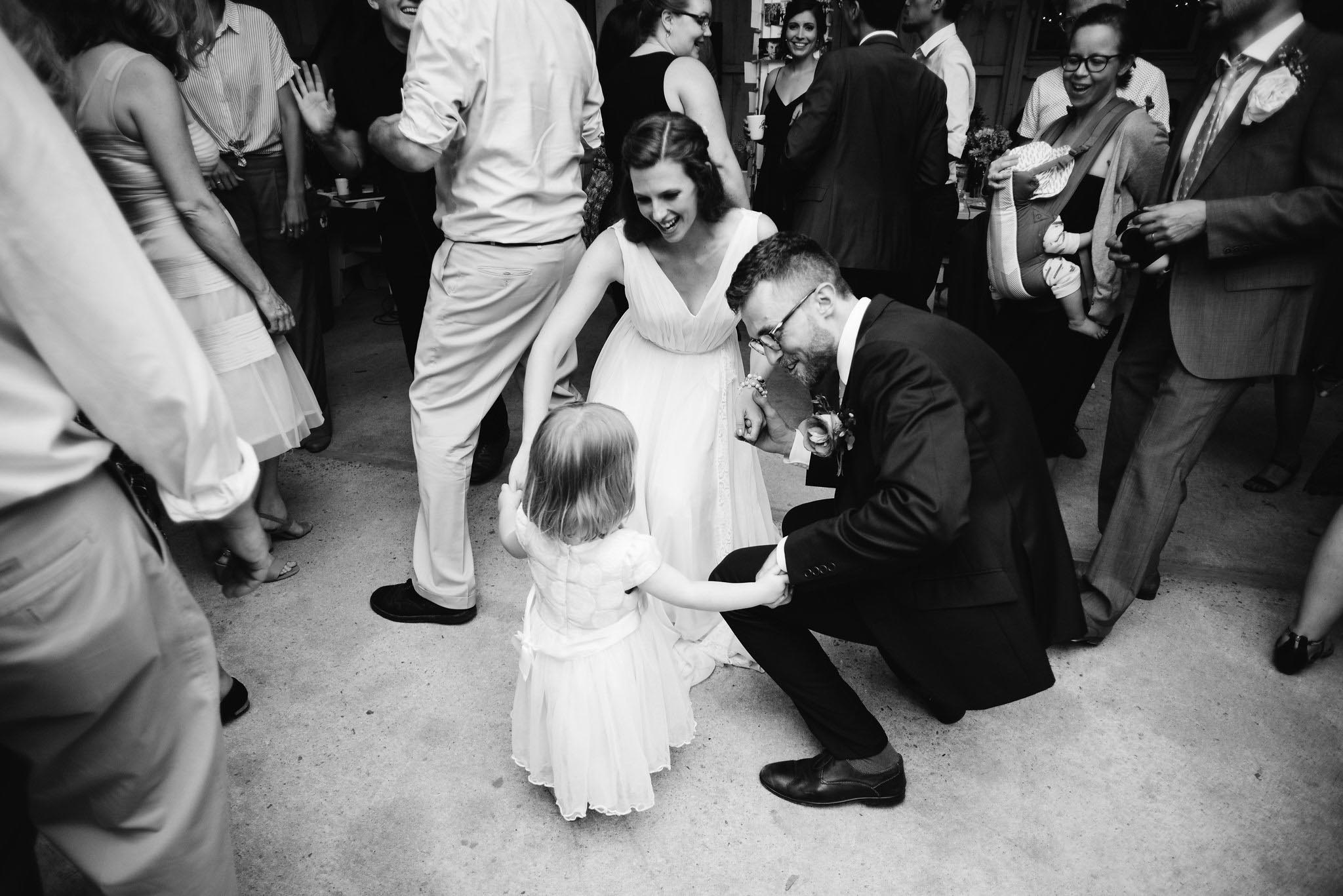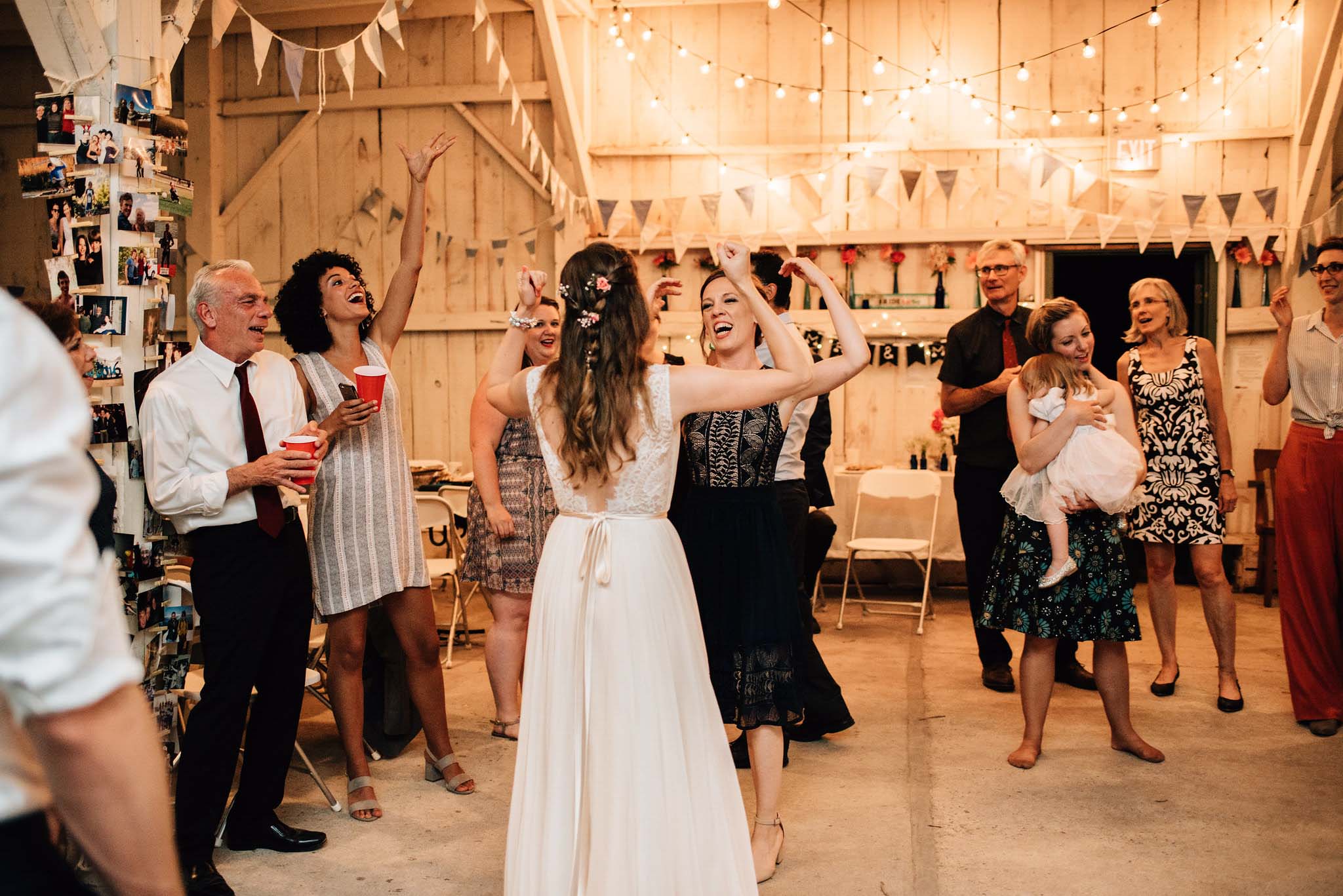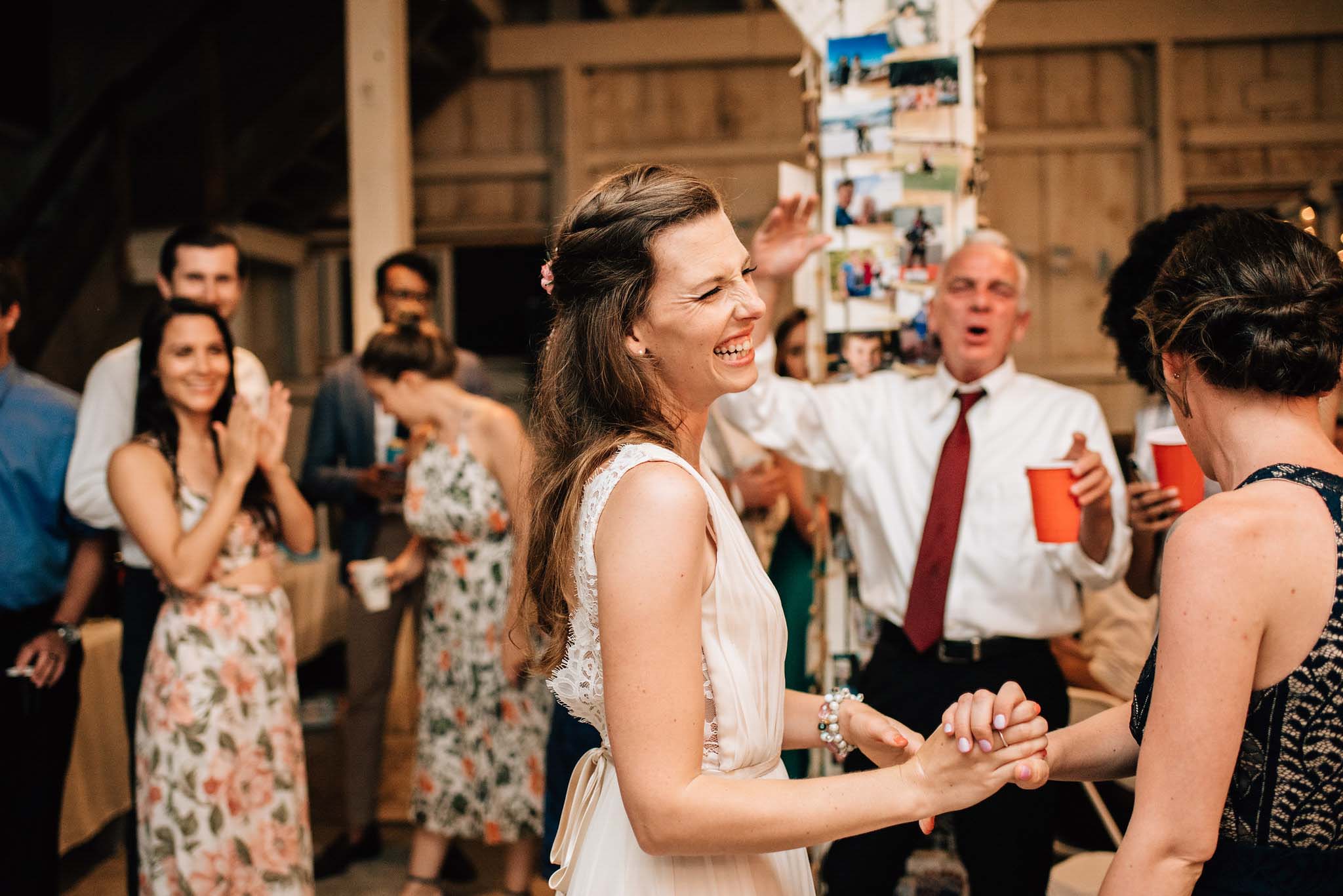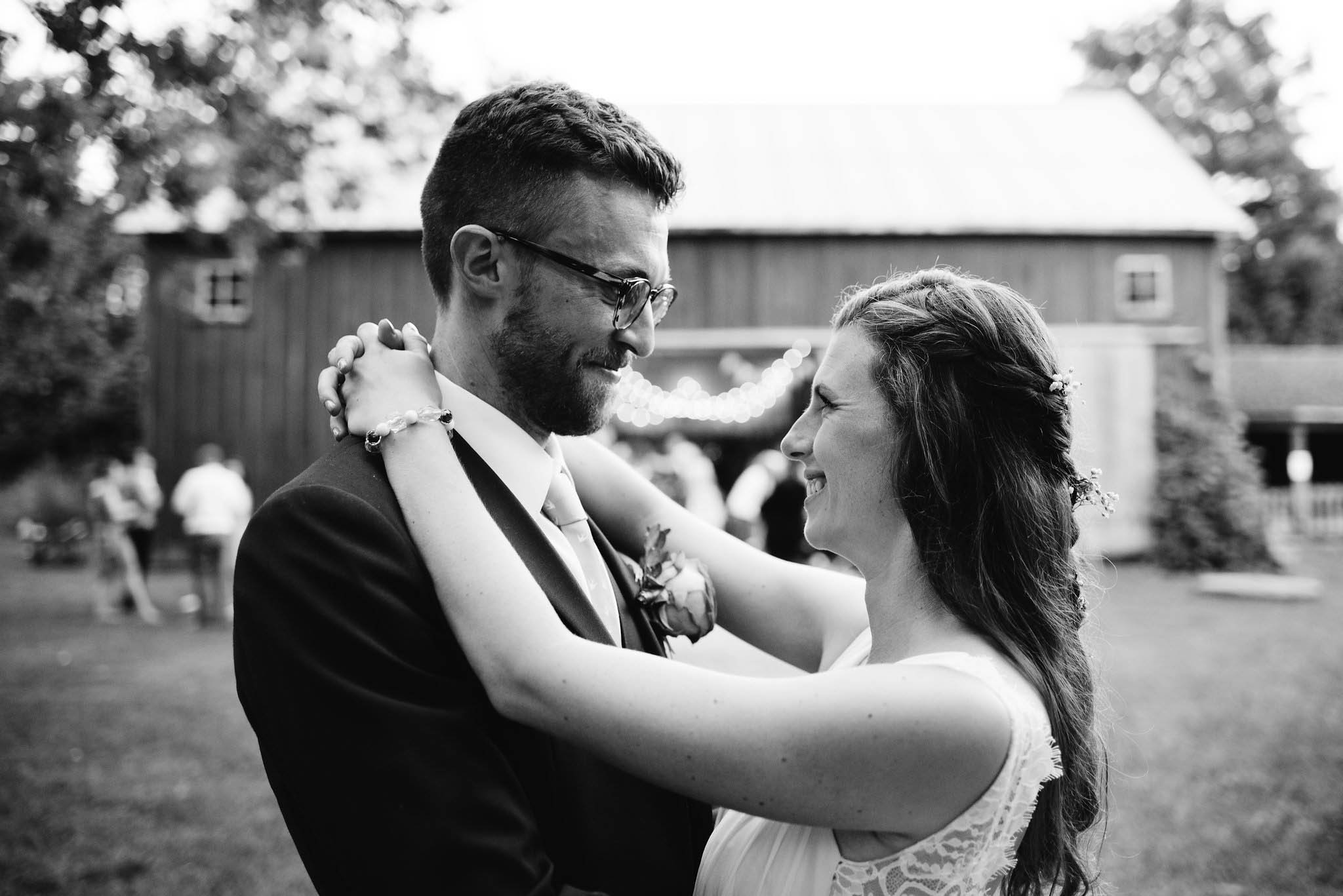 —
Photos by Toronto photographer Olive Photography.
Follow along and see behind the scenes frequent updates on Instagram! Including stories at weddings like this one!