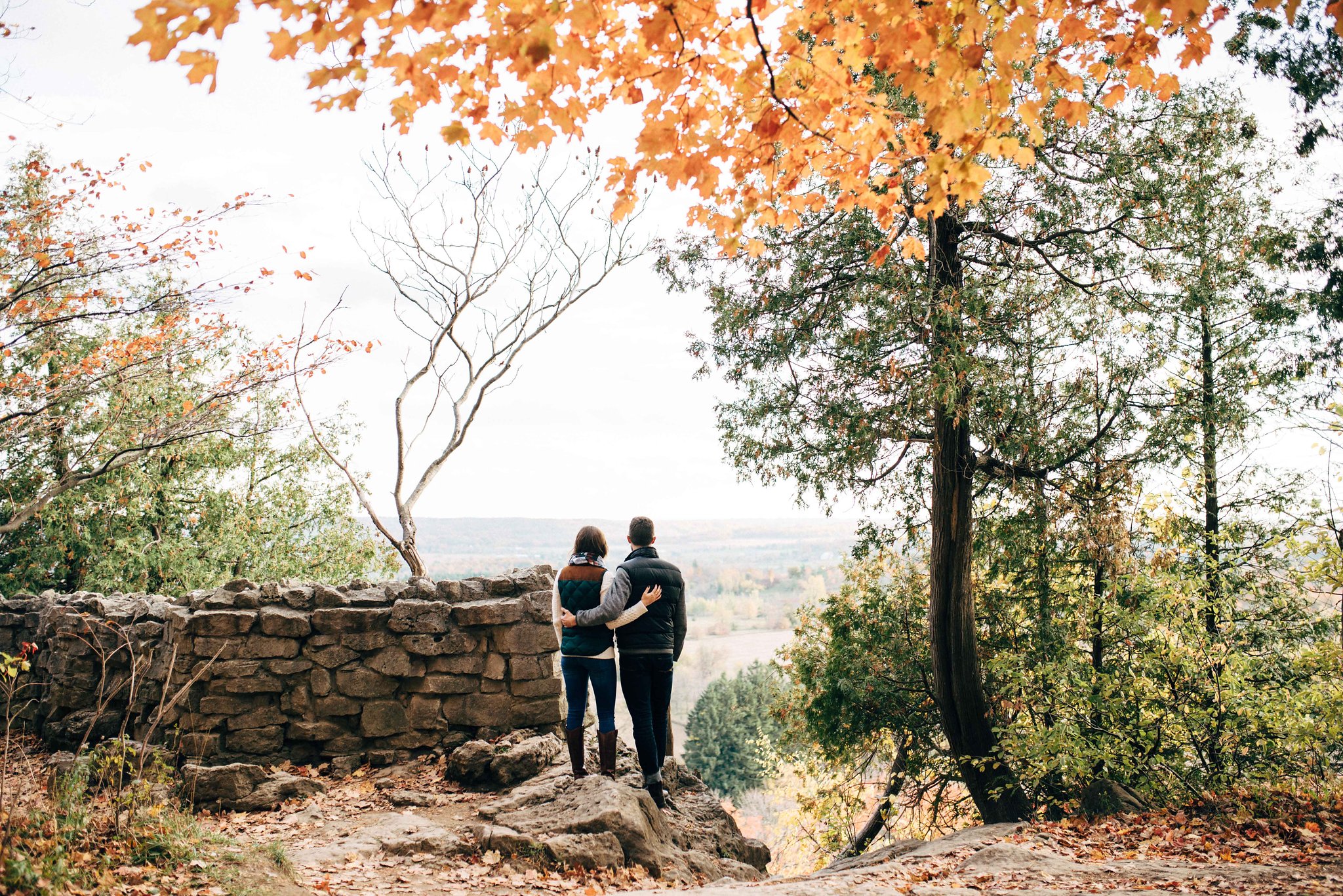 Morgan is my childhood elementary school friend, and Nicolas is her fiance who also happens to be an Olympian. (Seriously! He was in Rio last Summer on the Canadian rowing team!) Nicolas wasn't originally sold on the idea of an engagement session – He joked earlier that week with a co-worker, 'my fiance tells me I'm excited about these photos' – Well, Morgan informed me the next day that he was the first one to bring up seeing a sneak peek!
We decided to take their Fall engagement photos at Rattlesnake point, a scenic location that Morgan used to visit with her family as a child.
The weather was uncharacteristically warm for Fall, which made for such an amazing, comfortable hike.
We strolled through the paths and enjoyed the surreal views offered by this mountainous setting. Such stunning lookouts!
Such an enjoyable evening with these two. Can't wait for their wedding!
Here are some of my faves from their session.
Also, check out the bottom of the post for their engagement story!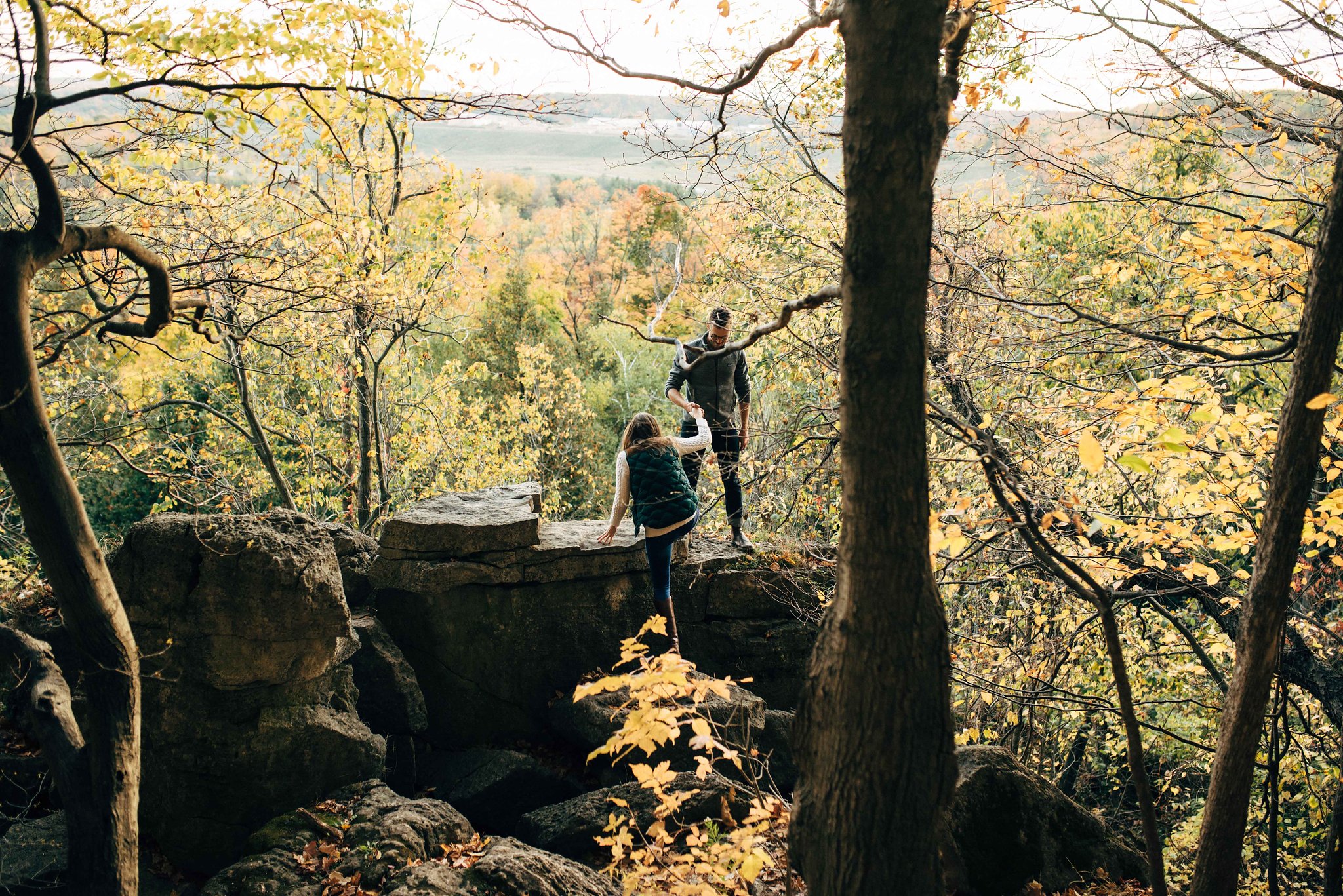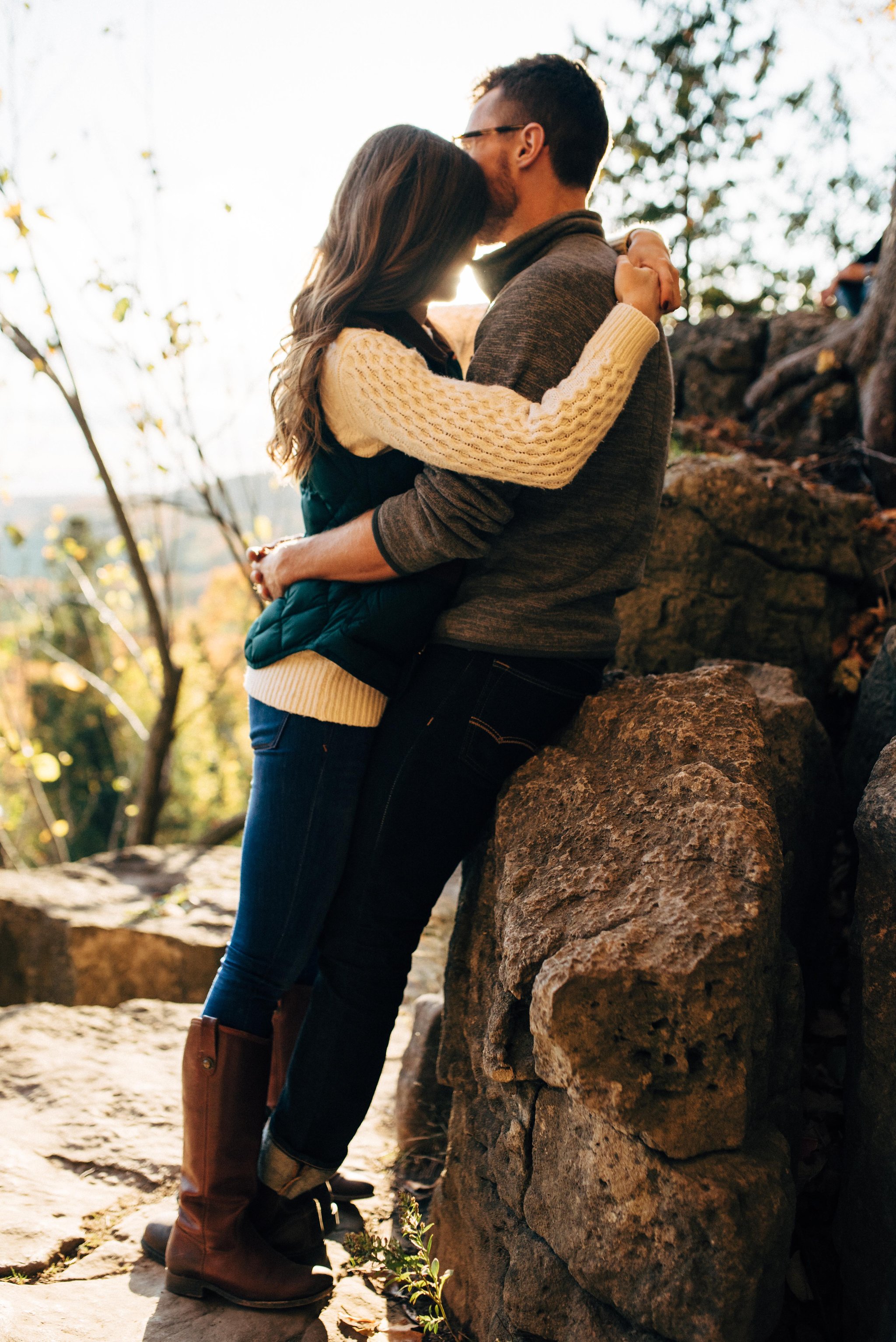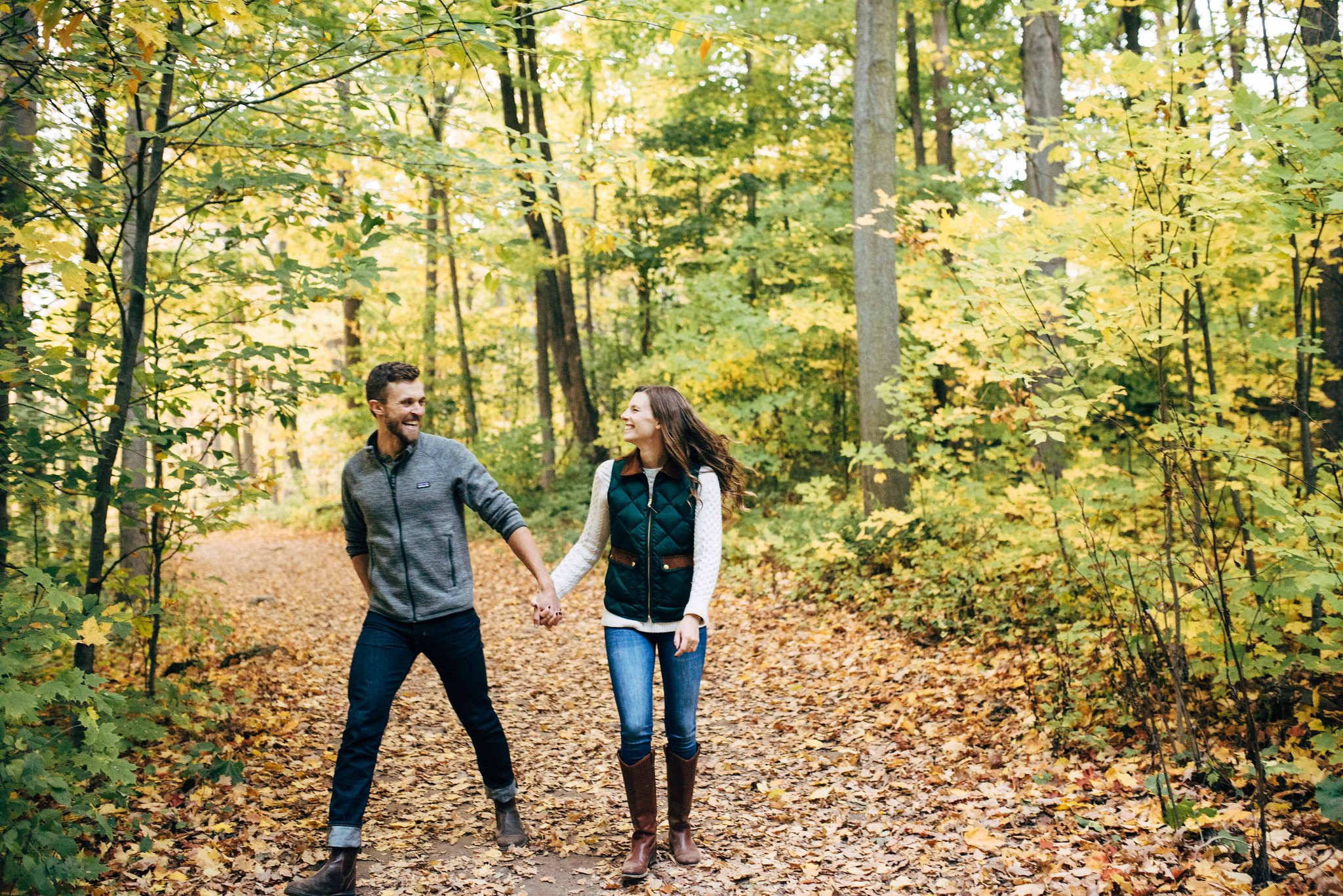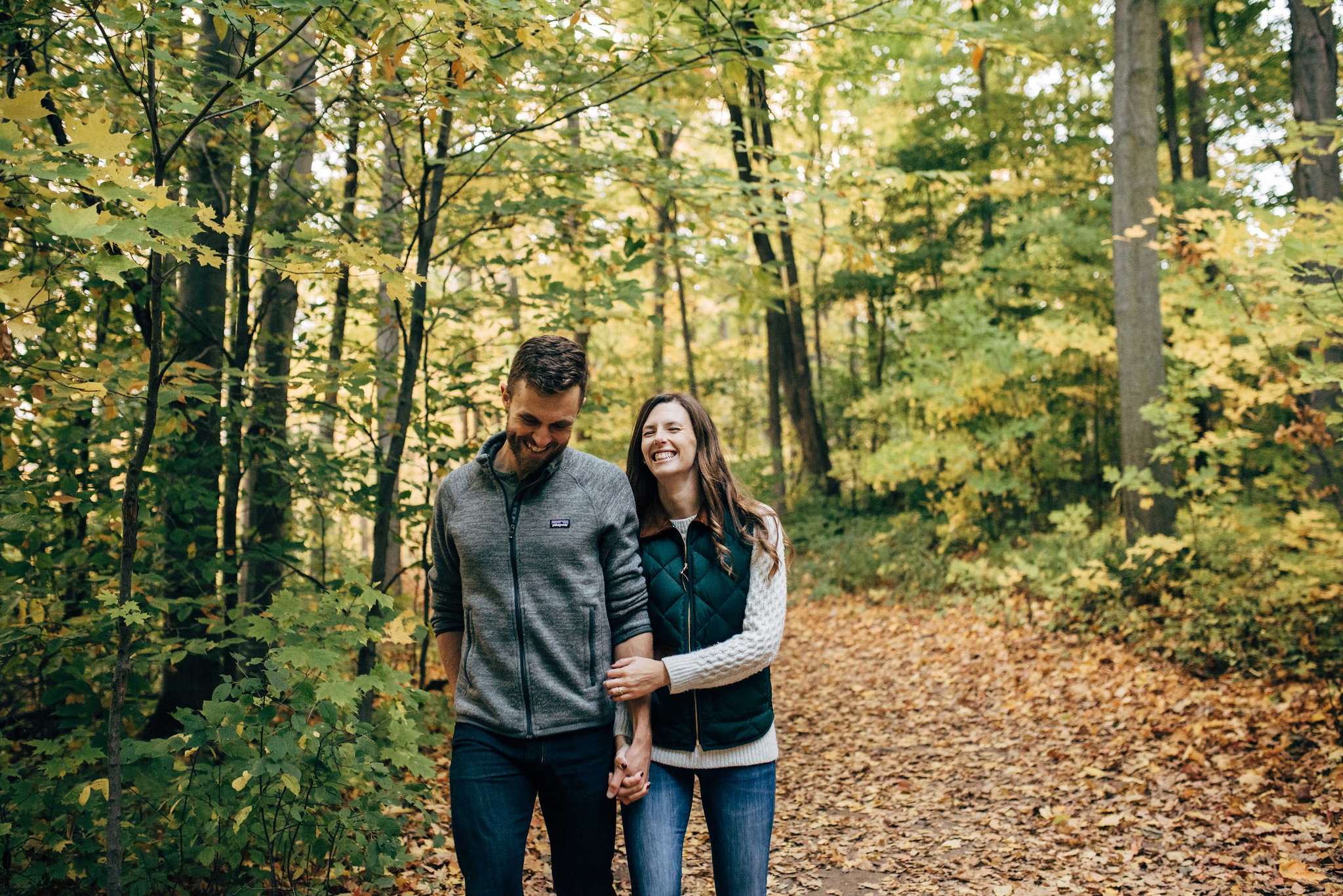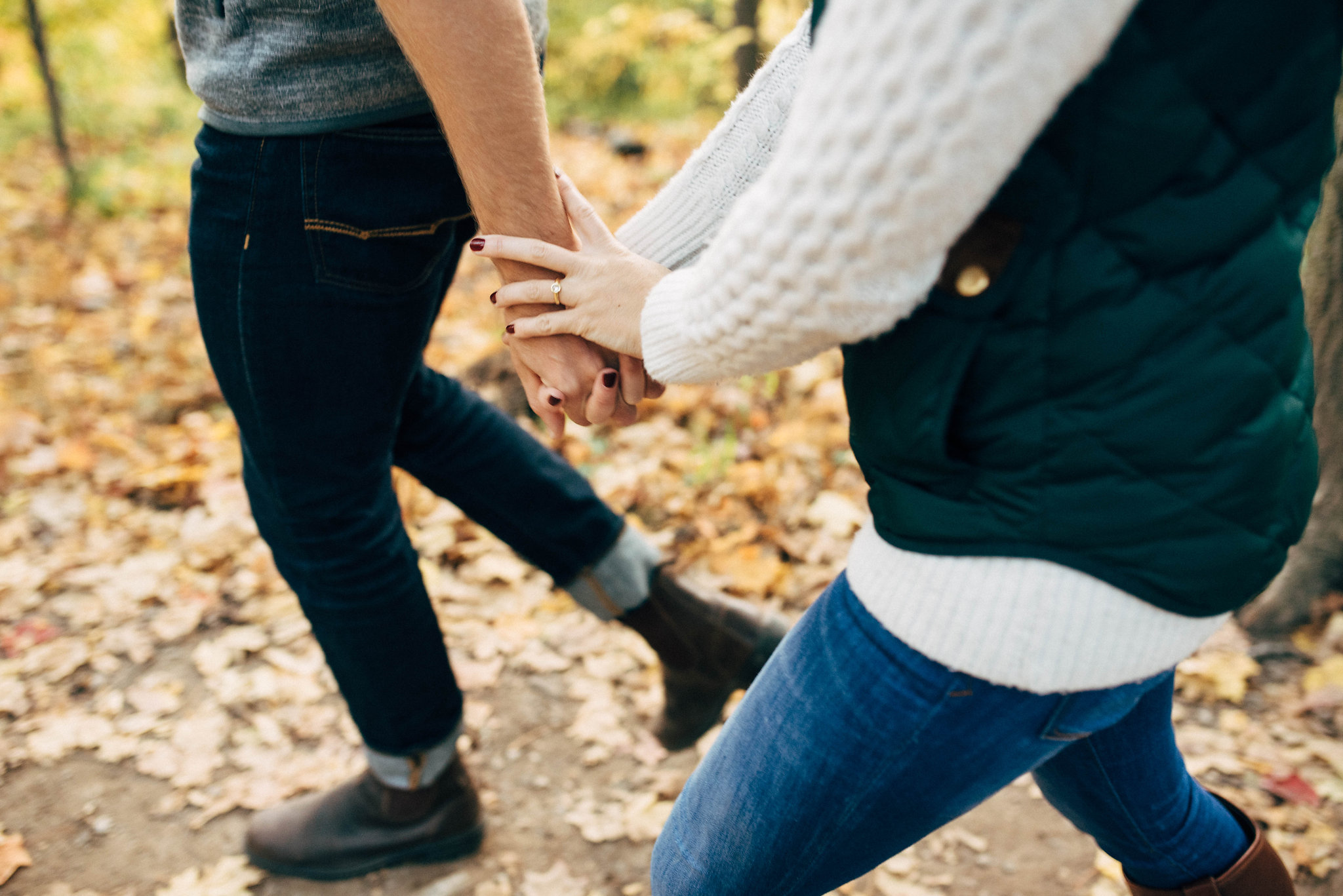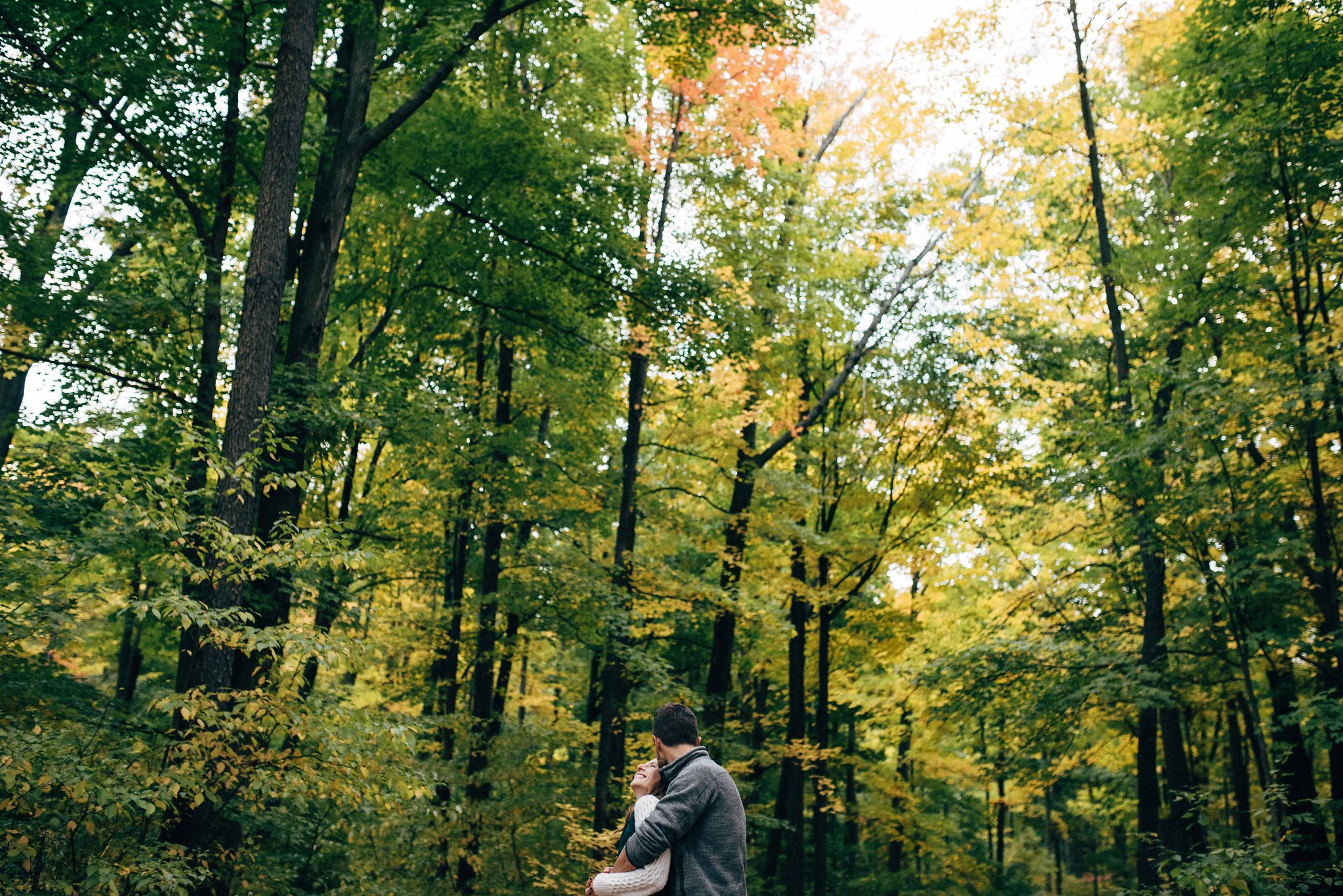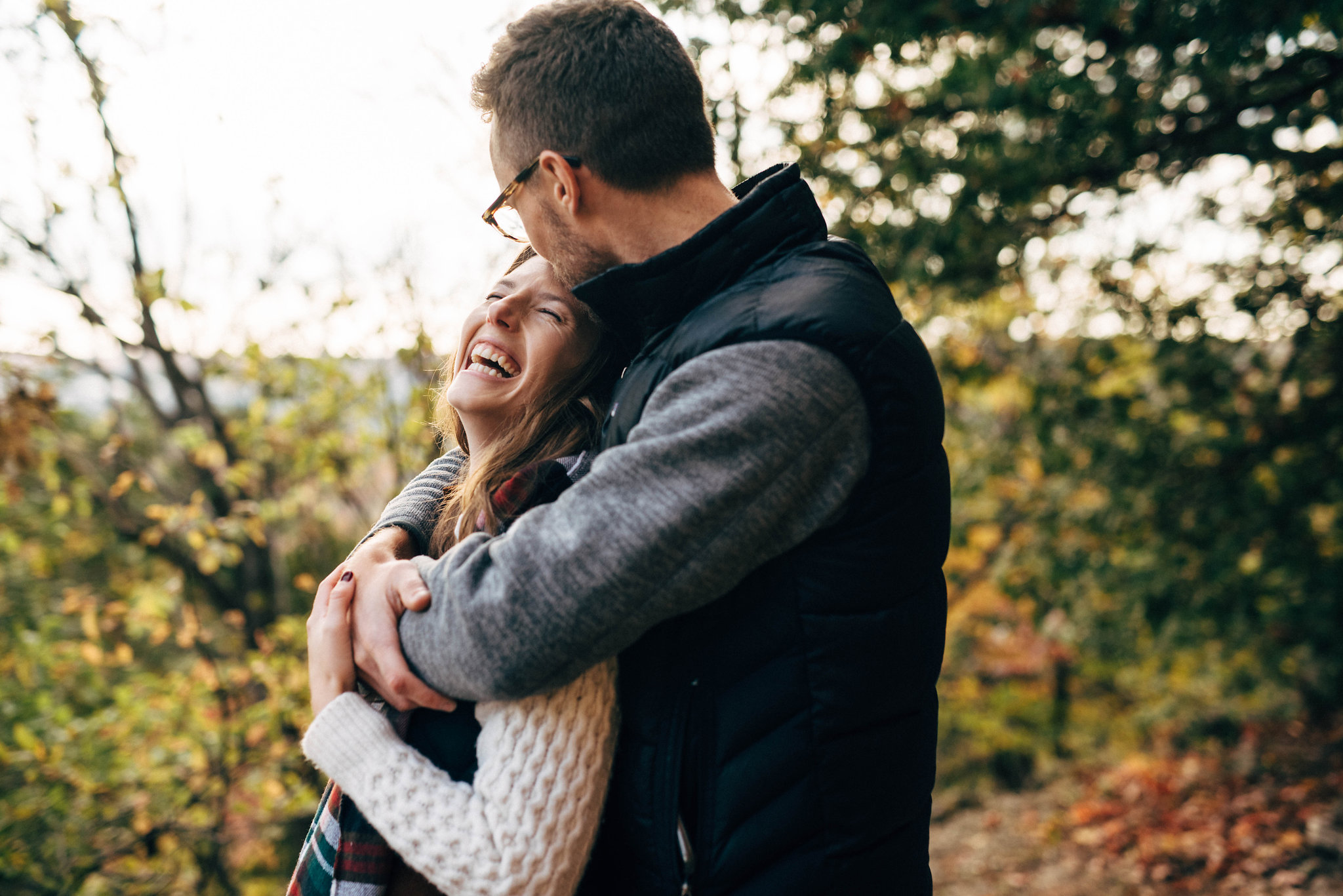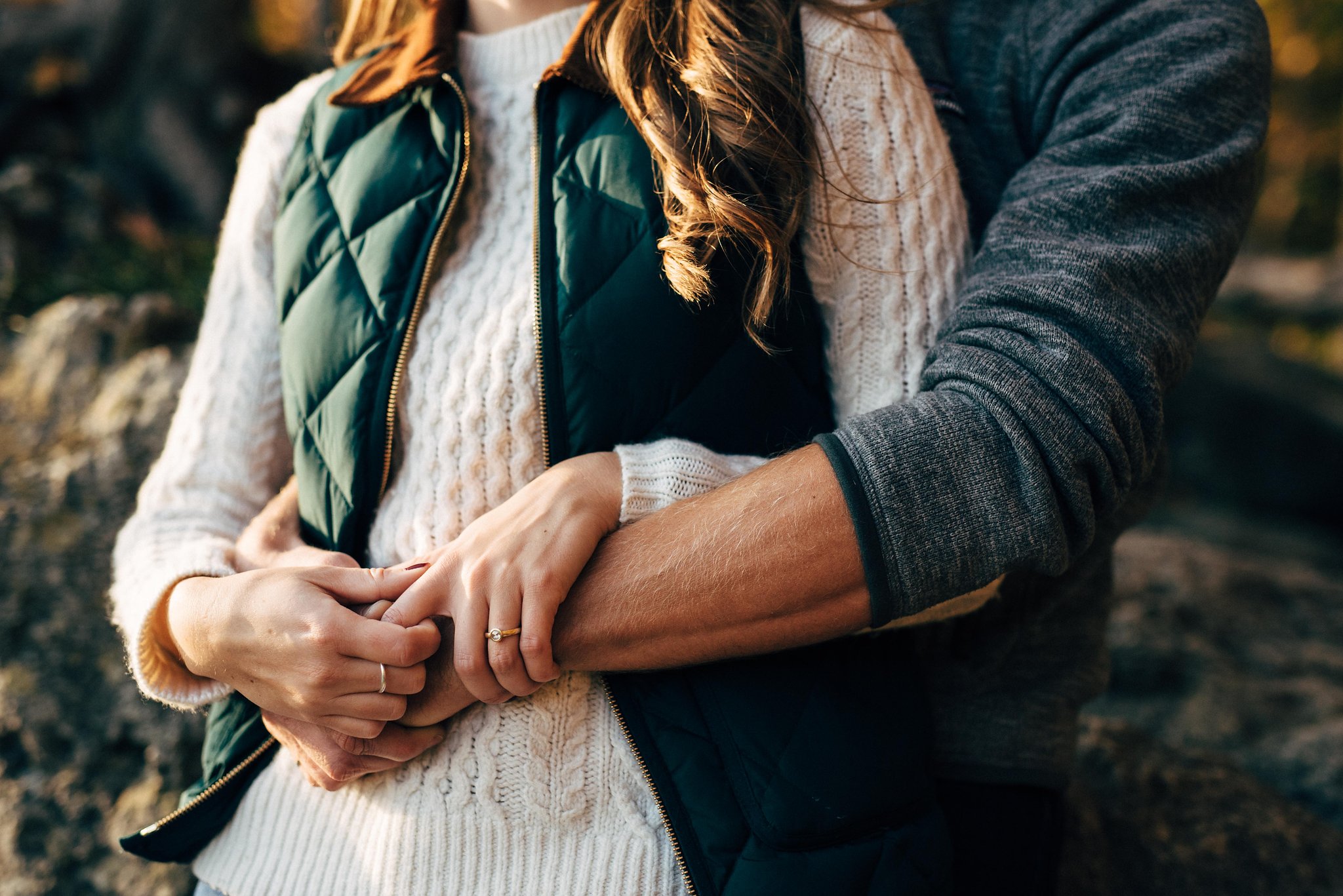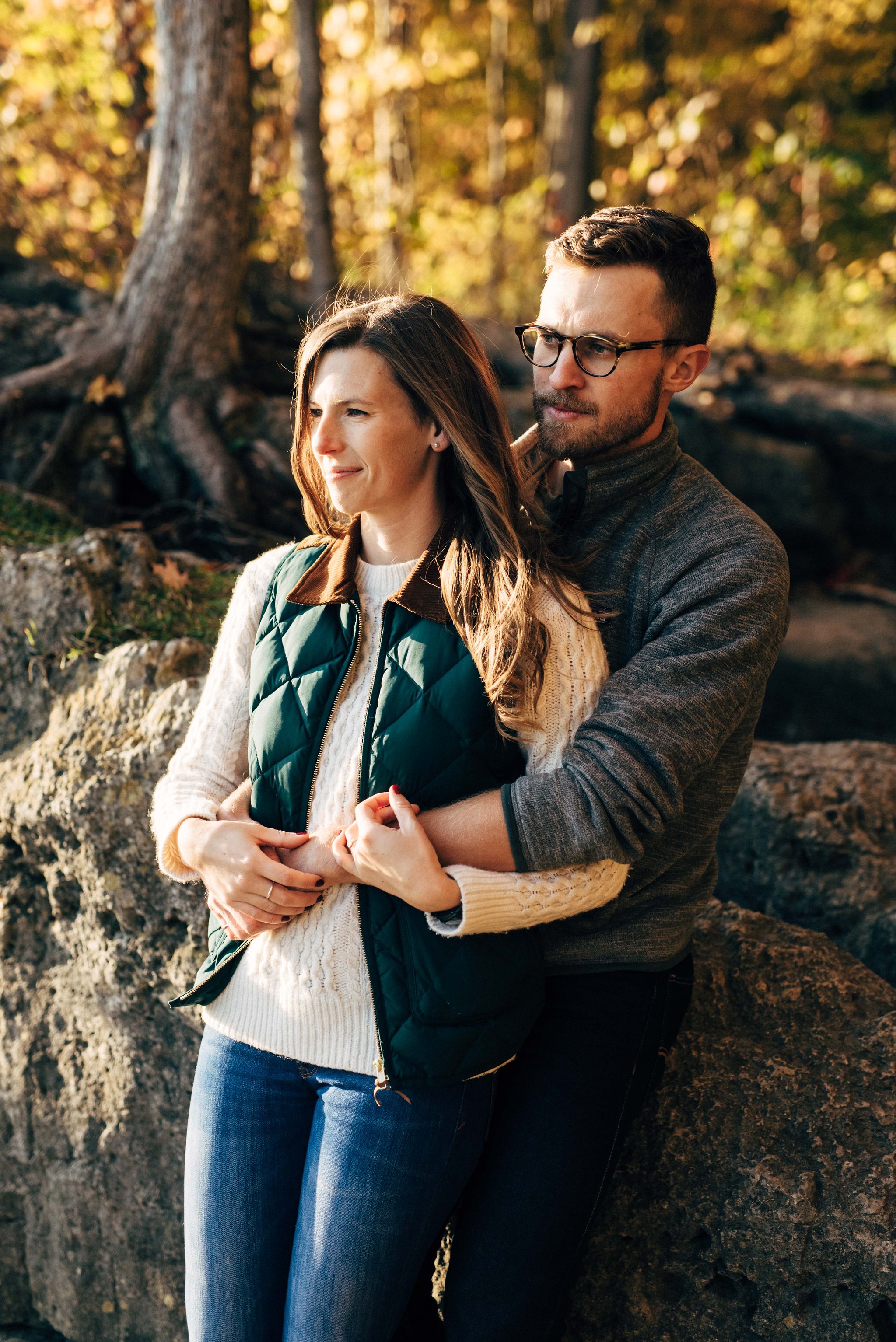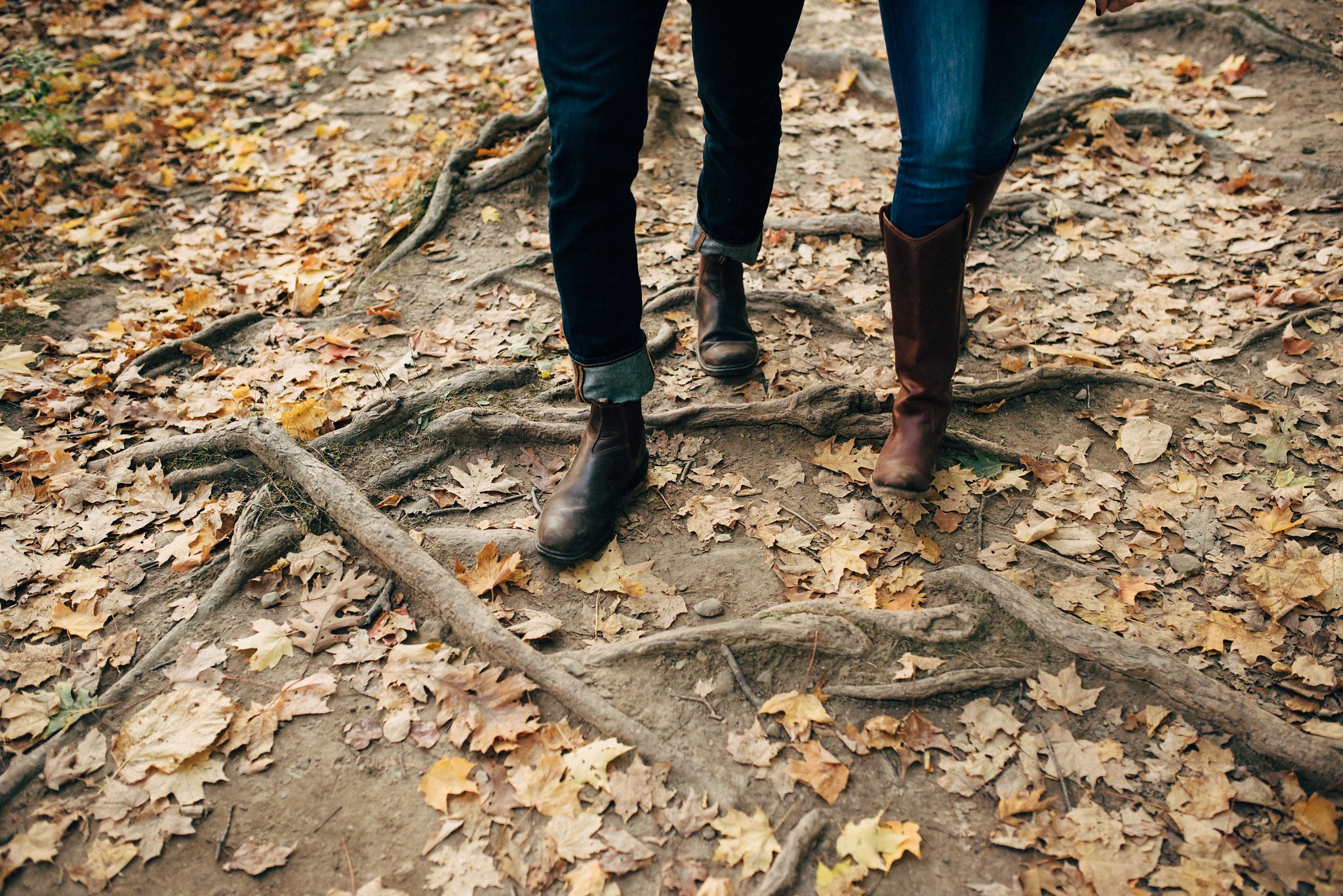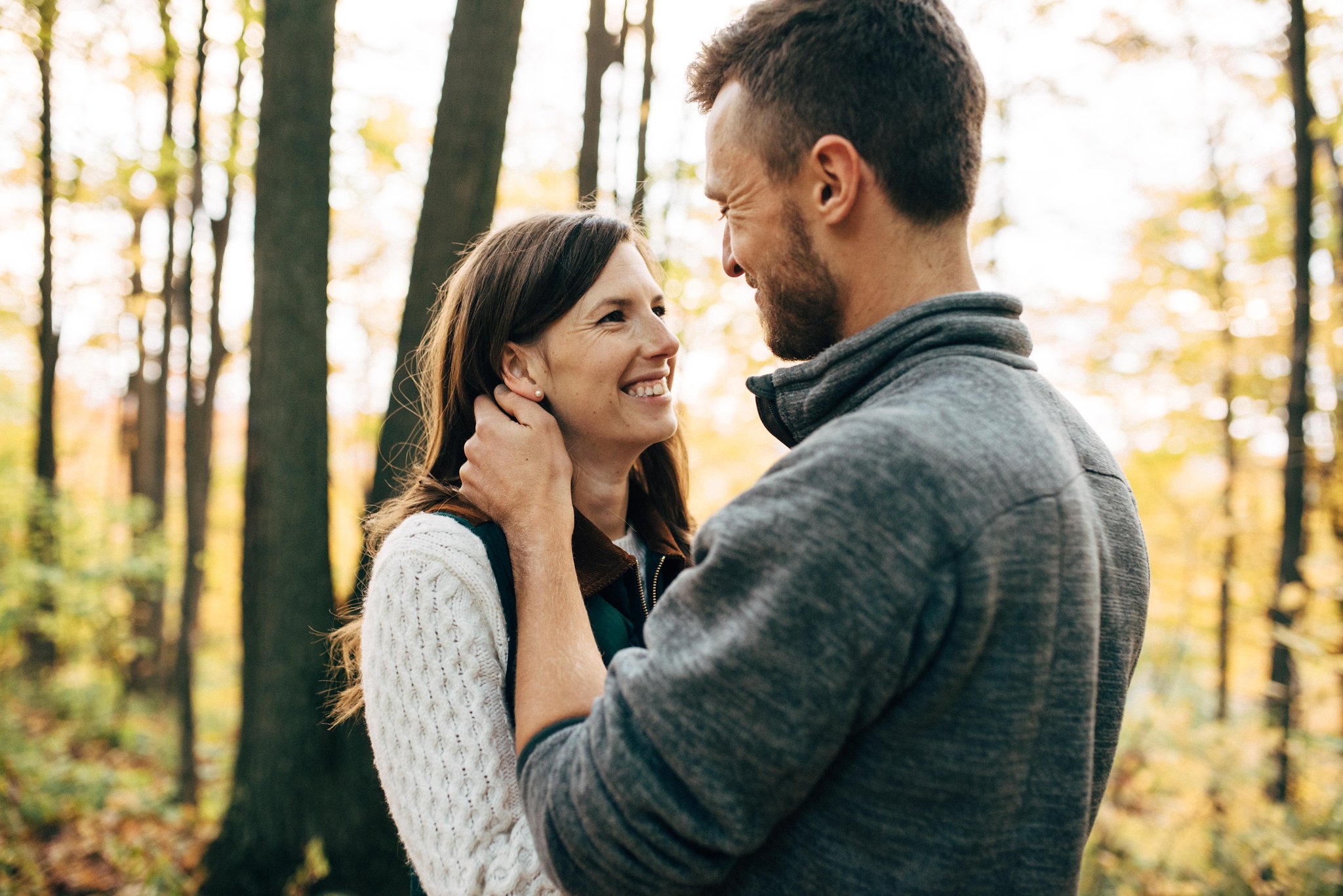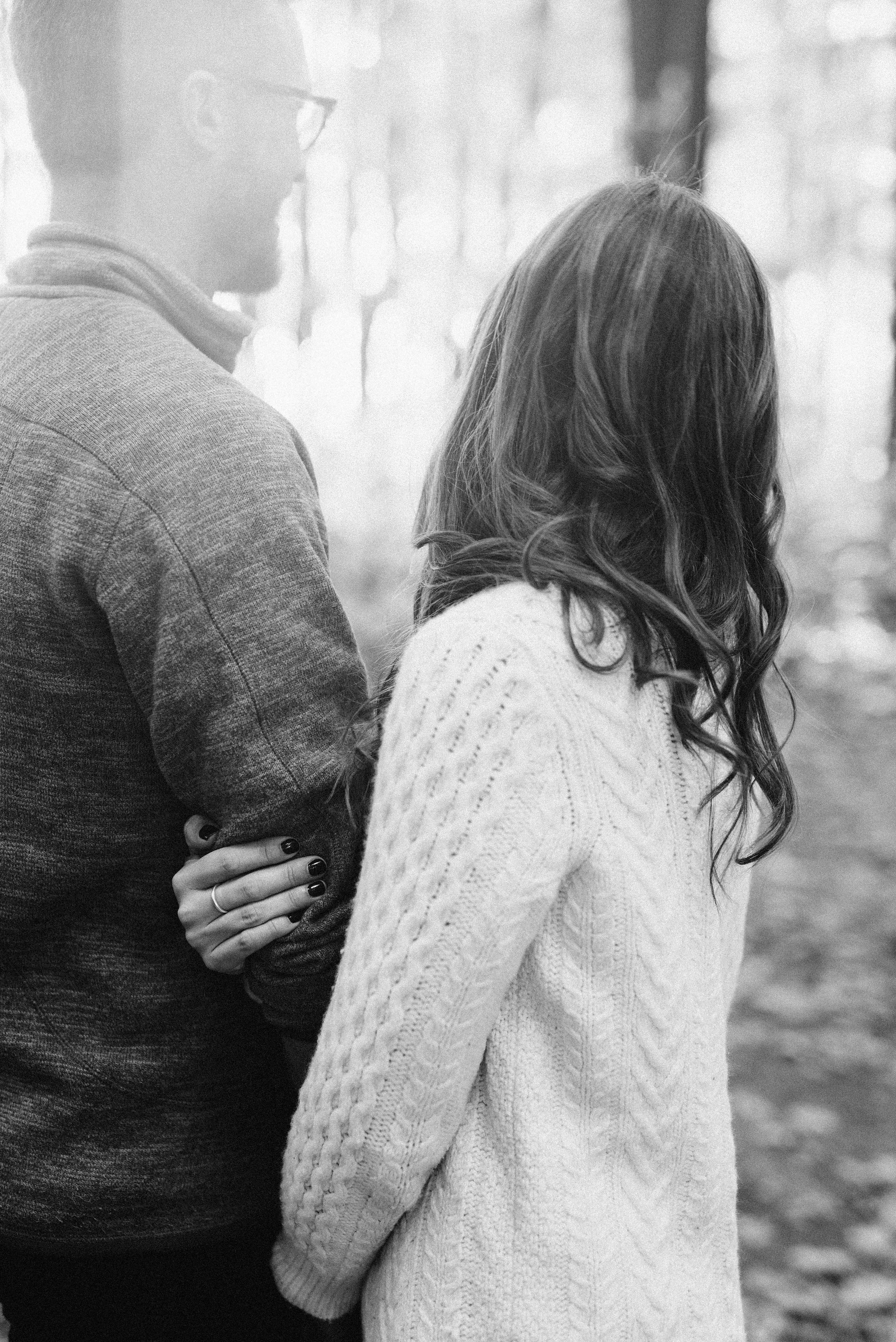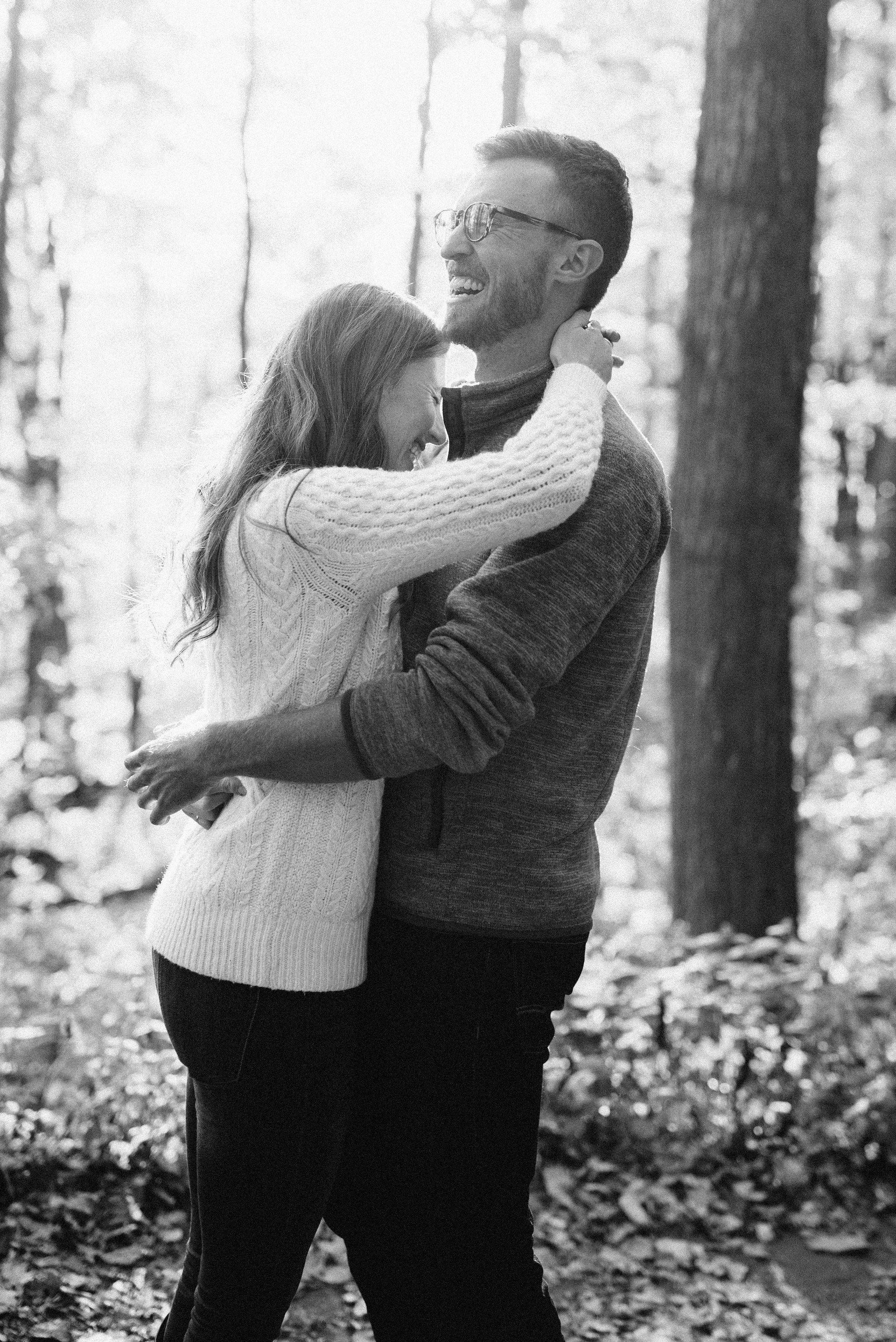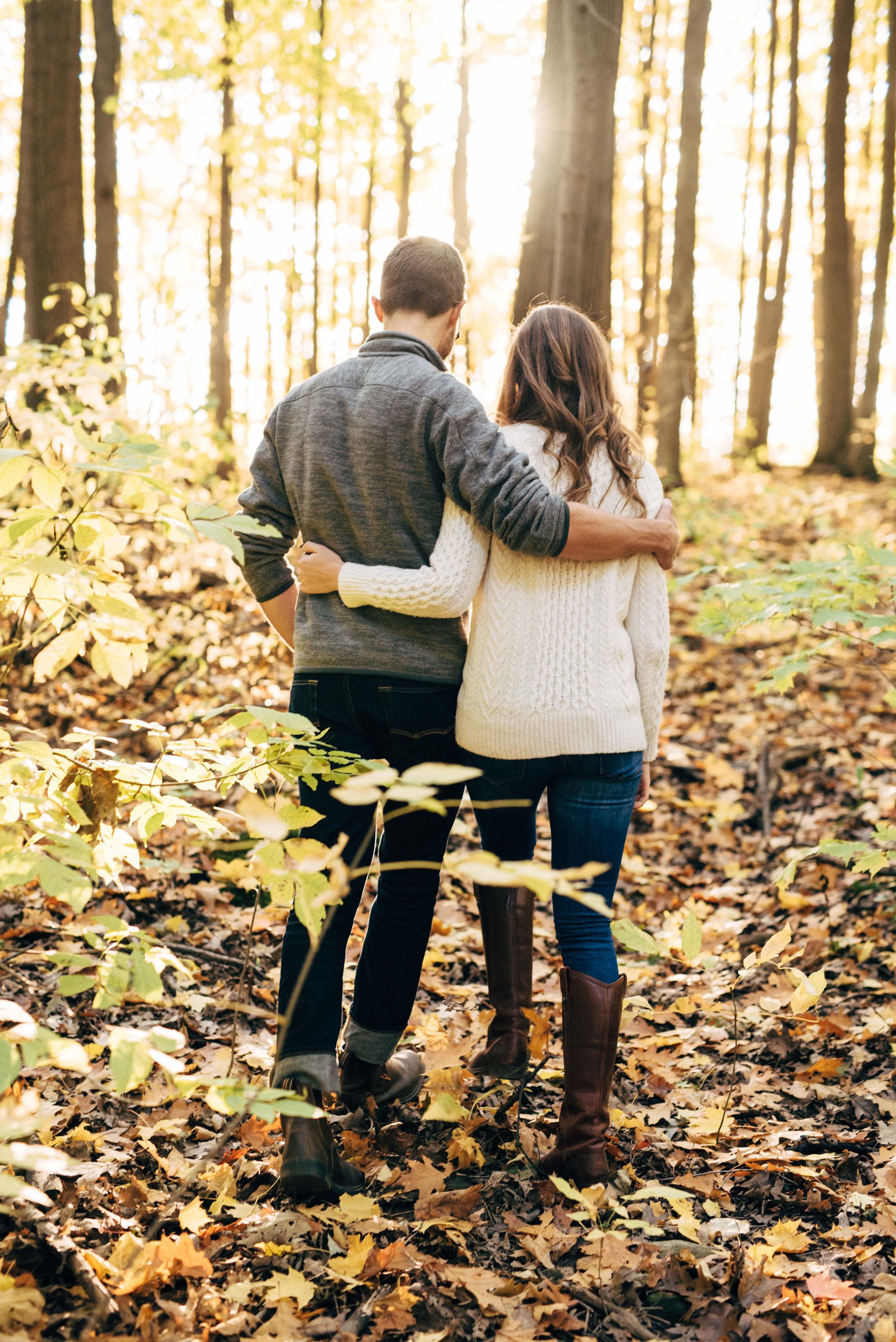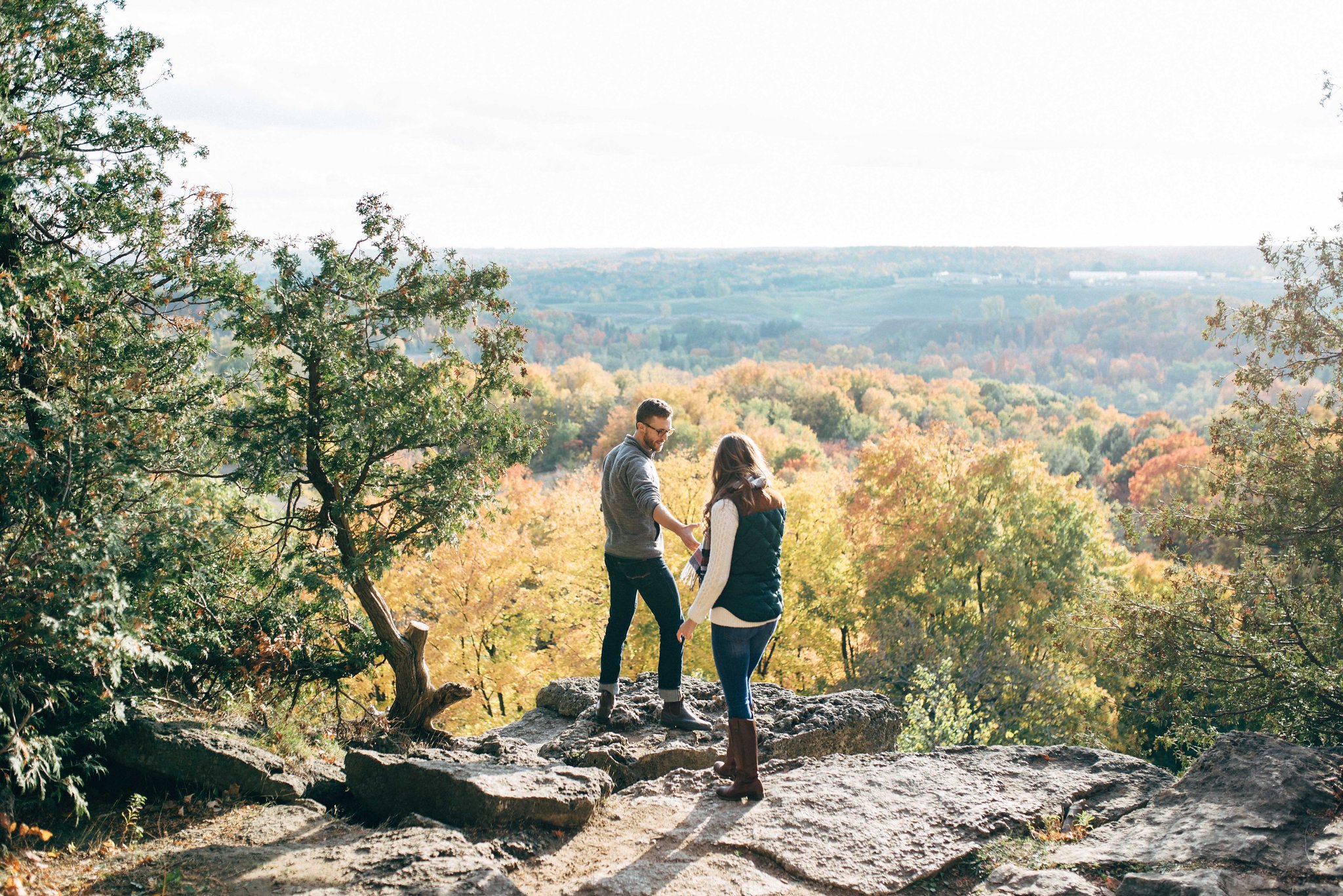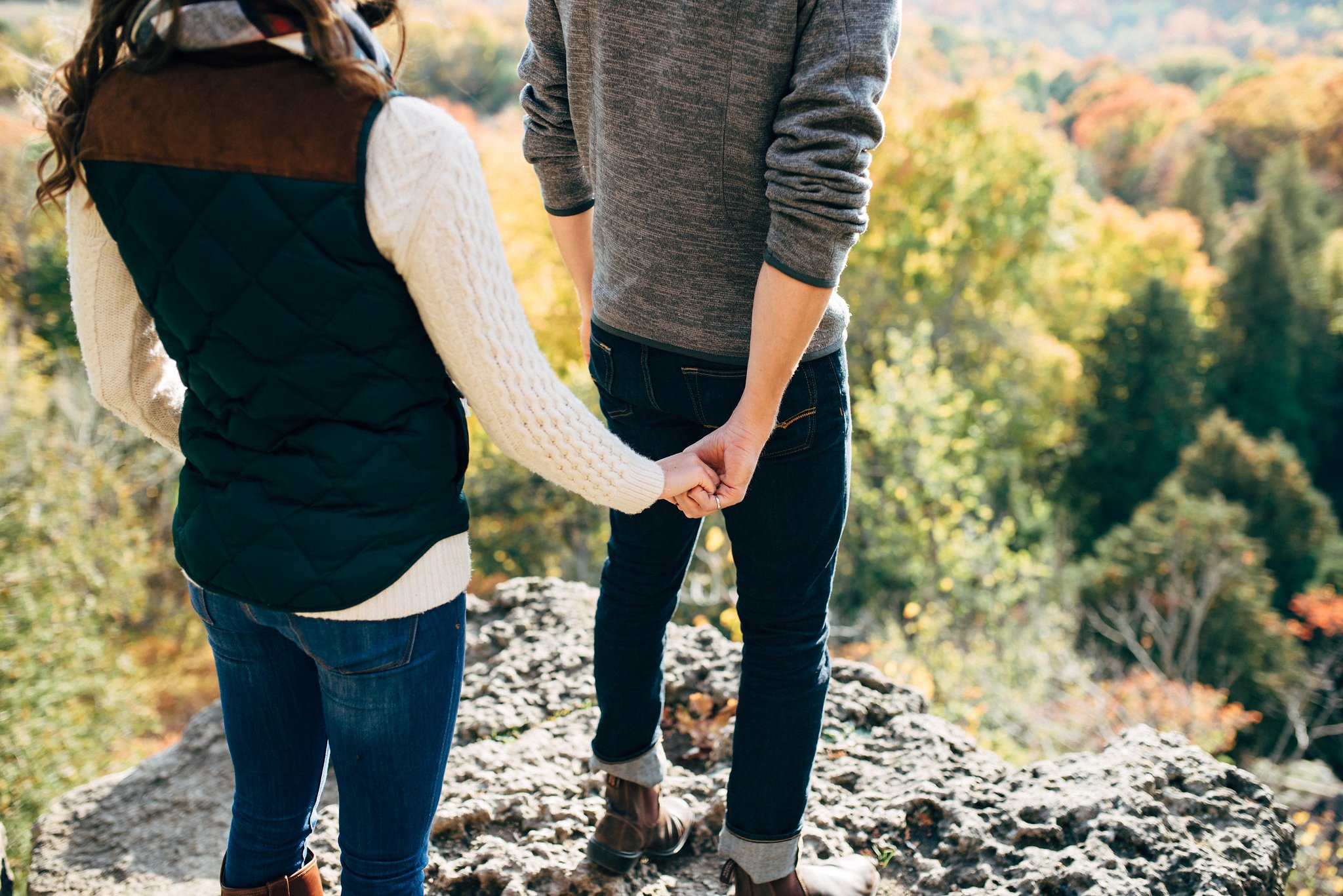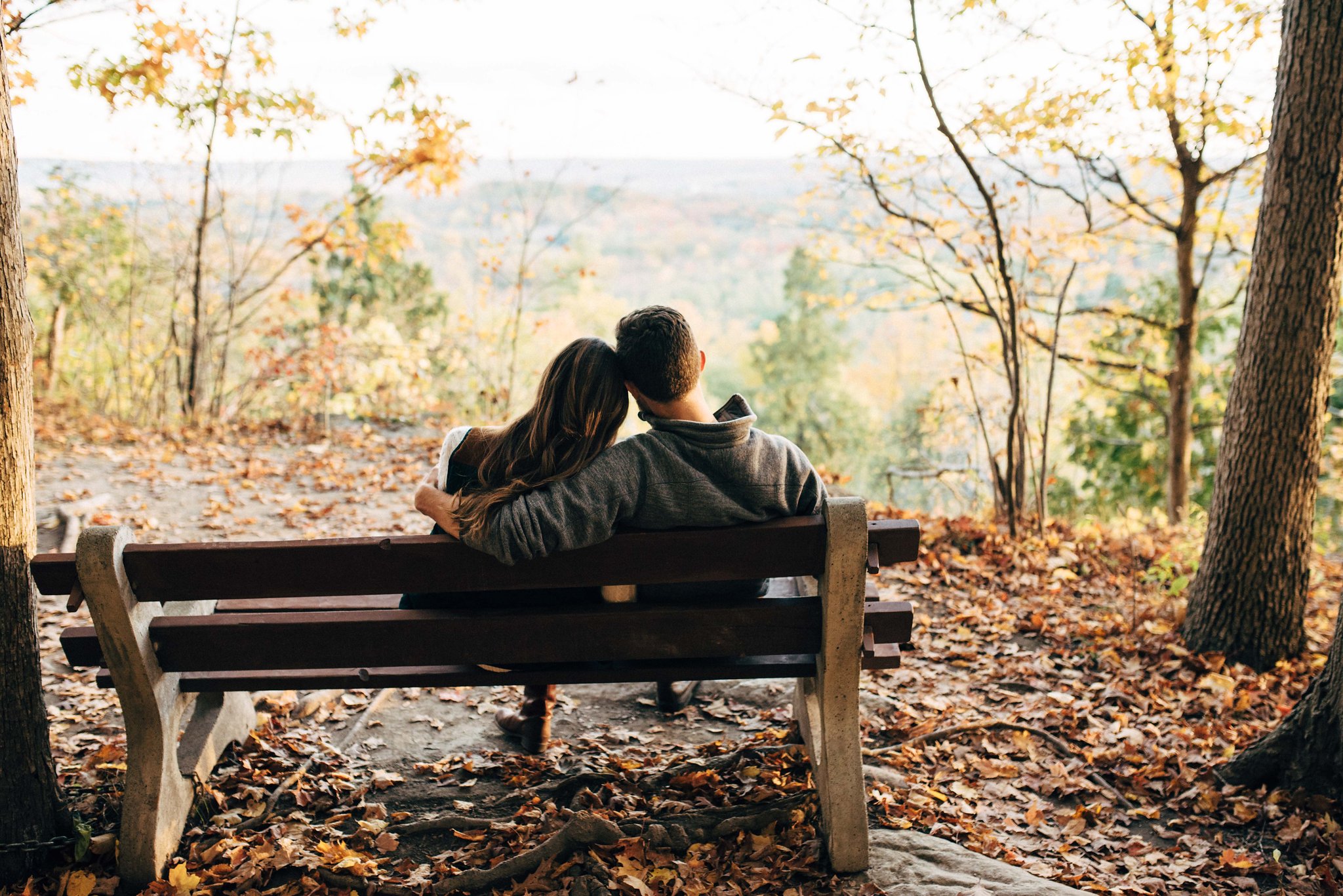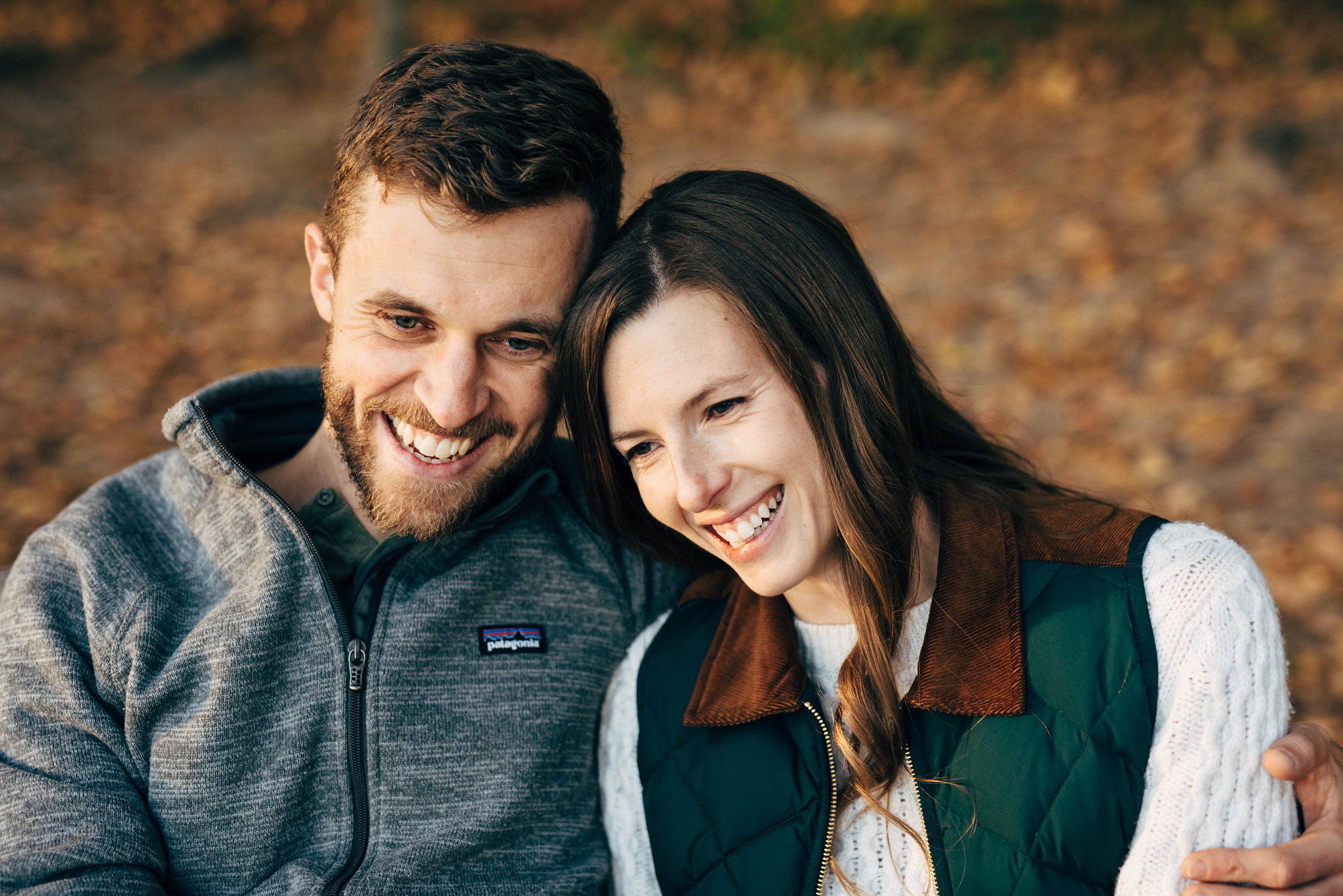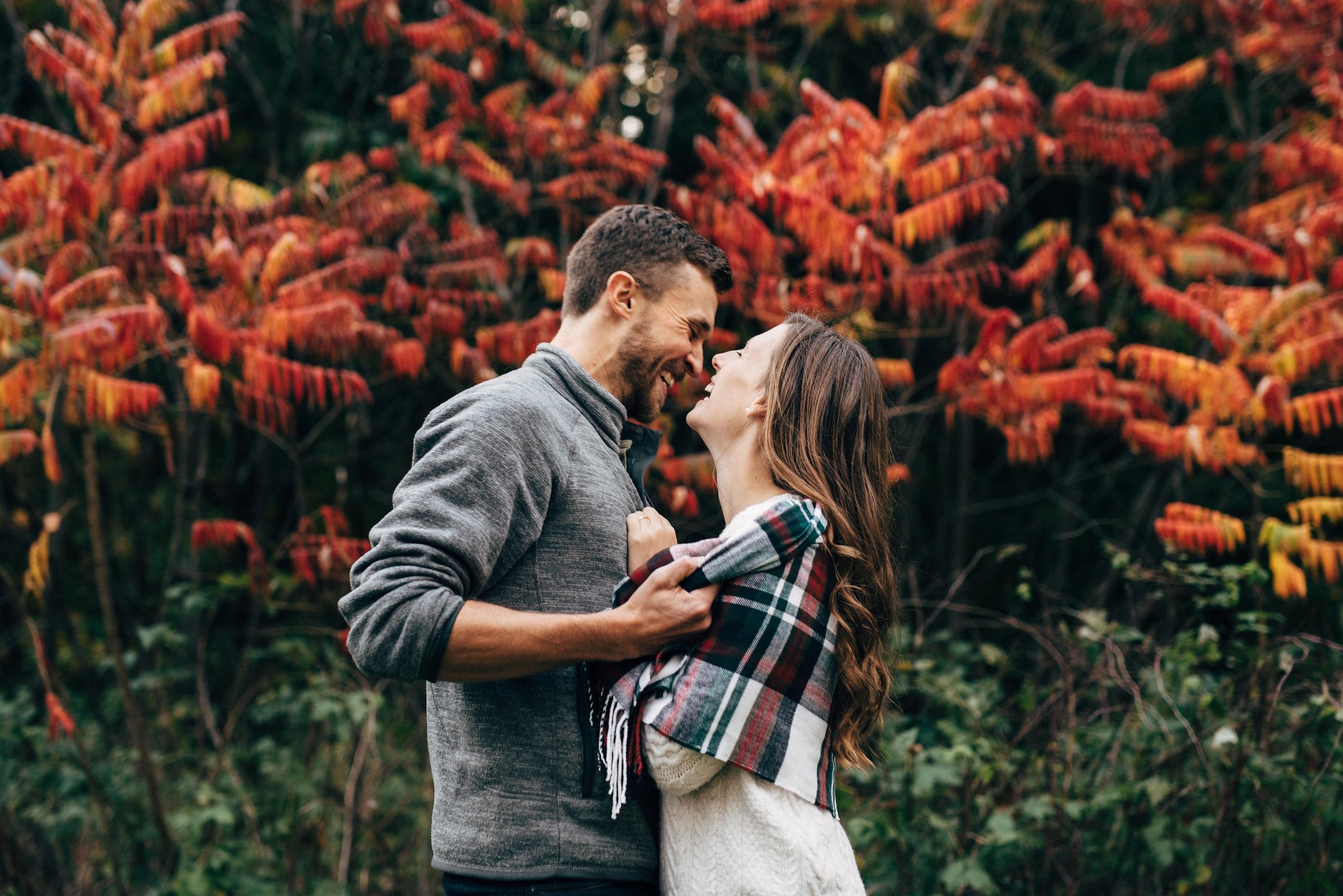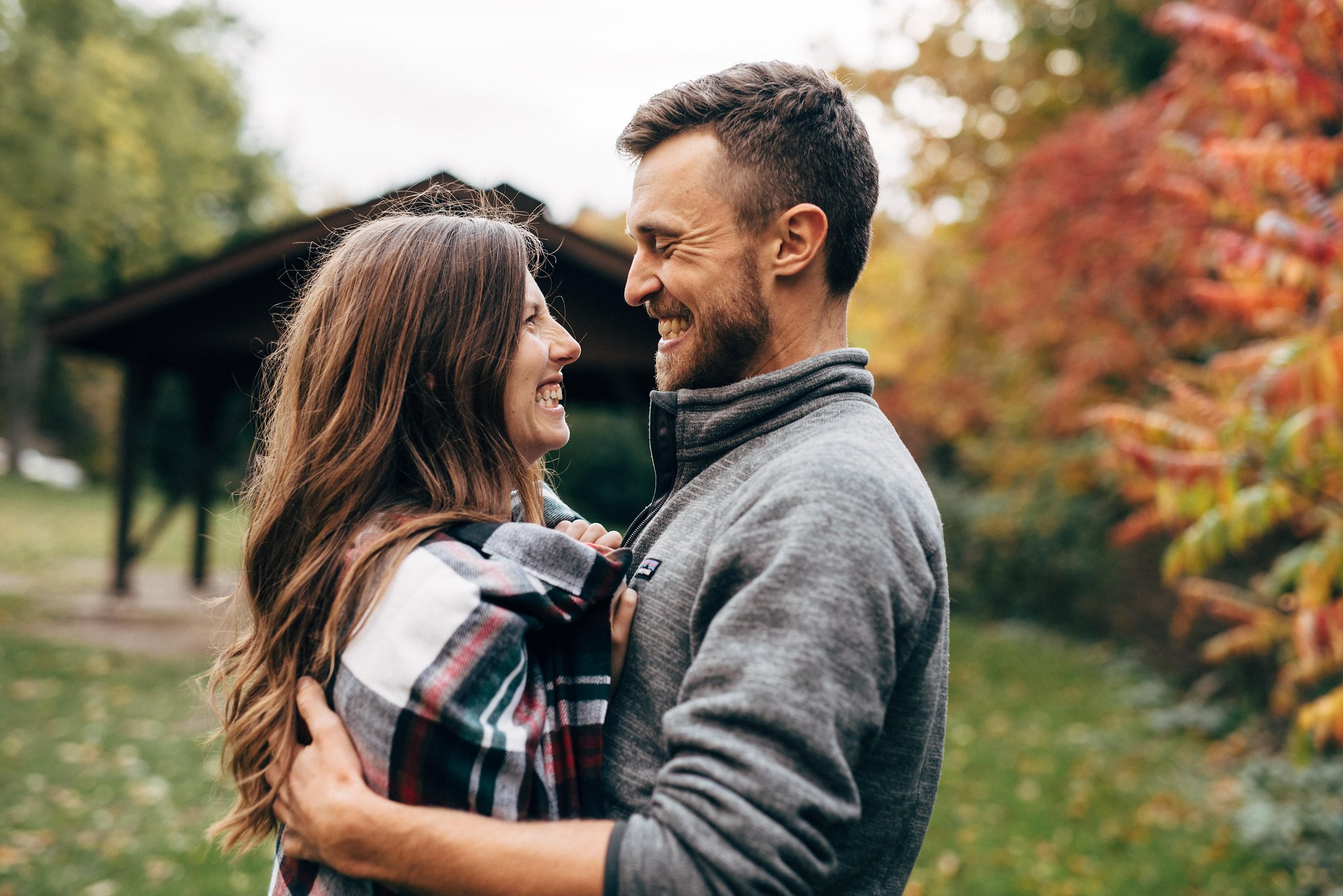 Engagement Story

"Nick and I met over nine years ago rowing at University. I was a brand new coxie for the men's team and he was a varsity rower. I wish I could say that I impressed him with my coxing skills, but I was legitimately terrible. I only stayed with the team for one season, but little did I know that rowing would be a huge factor in my life for the next decade! In 2013 Nick finished his masters and started rowing full time with the national team. Unfortunately that meant that although the training centre was based in London ON. where we lived together, he had to spend his winters in Vancouver where is was possible to row all winter long. That meant three weeks in Vancouver one week at home from January through April. Every time he came home I booked a day off work so we could spend some extra time together. So when he suggested we spend the day in Stratford eating delicious food and enjoying some small town life I didn't think twice. On our way we passed through the town of St Mary's and Nick suggested we stop and go for a walk along the amazing rail path they've transformed into a trail. We got half way across the main bridge and were enjoying the beautiful view when a siren that sounded like something out of WWII air raid went off and scared the pants off both of us! When we got to the other side of the bridge it was raining and I was getting impatient to get back to the car and did not understand why he was dawdling! I finally turned around to go back and he said "before you go I have a question for you" and proposed. The story is weird and silly and so perfectly us!"
—
So wonderfully sweet, no?
—
If you enjoyed this hiking engagement session, Queenie & Jason's may also make you smile.
—
Follow me on Instagram to see behind the scenes from my shoots, and get in touch if you'd like to book your very own <3