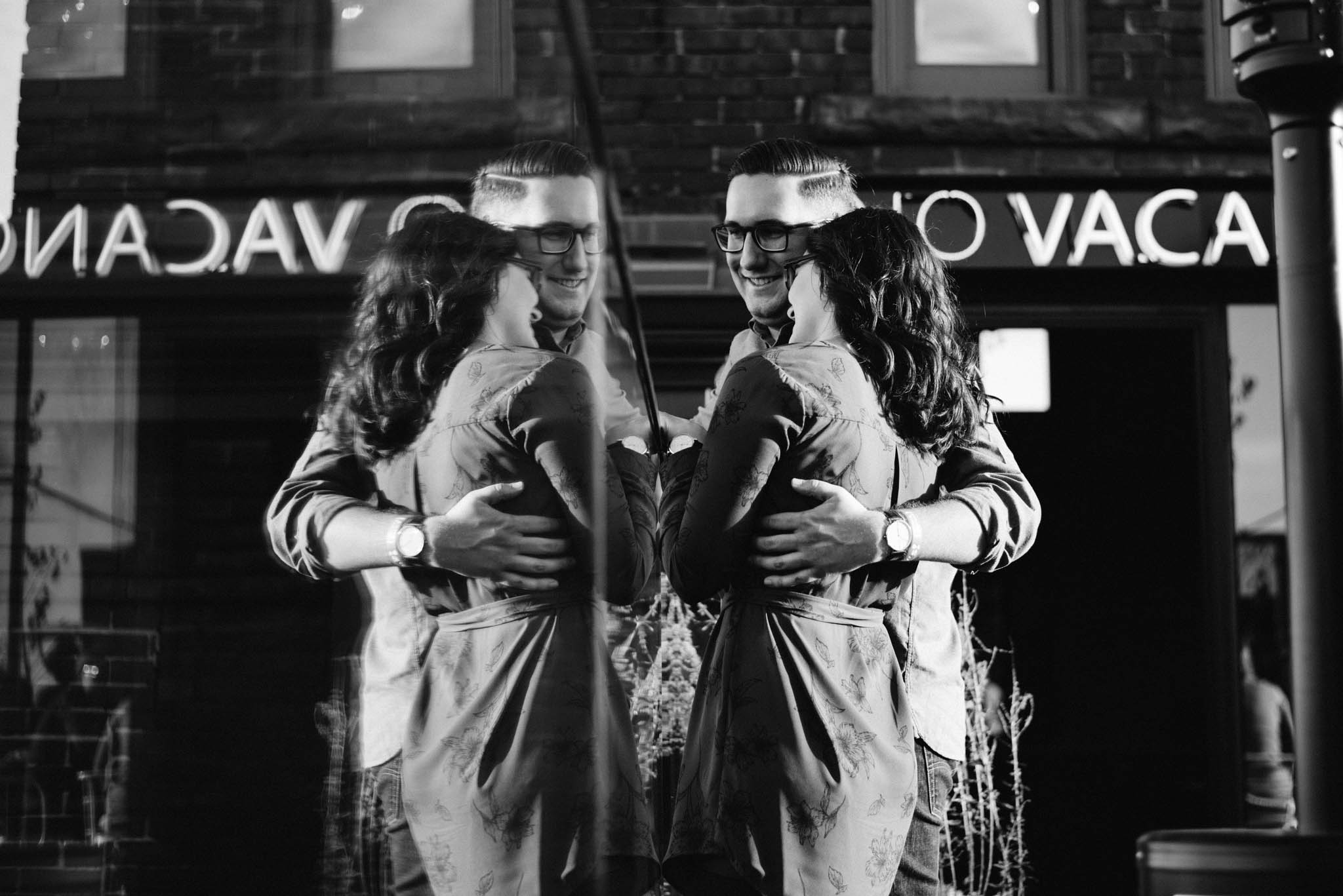 Leslieville Fall Engagement Session
They wanted a Fall engagement session, and while Mother Nature had other plans for the leaves, she was sure shining some warm Fall light!
Giulia and John's engagement session involved a casual stroll through their neck of the woods – the city's East End.
We started chasing light in Leslieville, stopping to marvel at a mural in a garden centre (we even got within inches of a butterfly!), and checking out the new Broadview Hotel.
We then went to nearby Rooster Coffee, which is so dang cute. We loved that they have a crossword out for people waiting for their coffee to attempt!
Then across the street we went to Riverdale Park, which has a phenomenal view of the Toronto skyline.
It was a super lovely evening!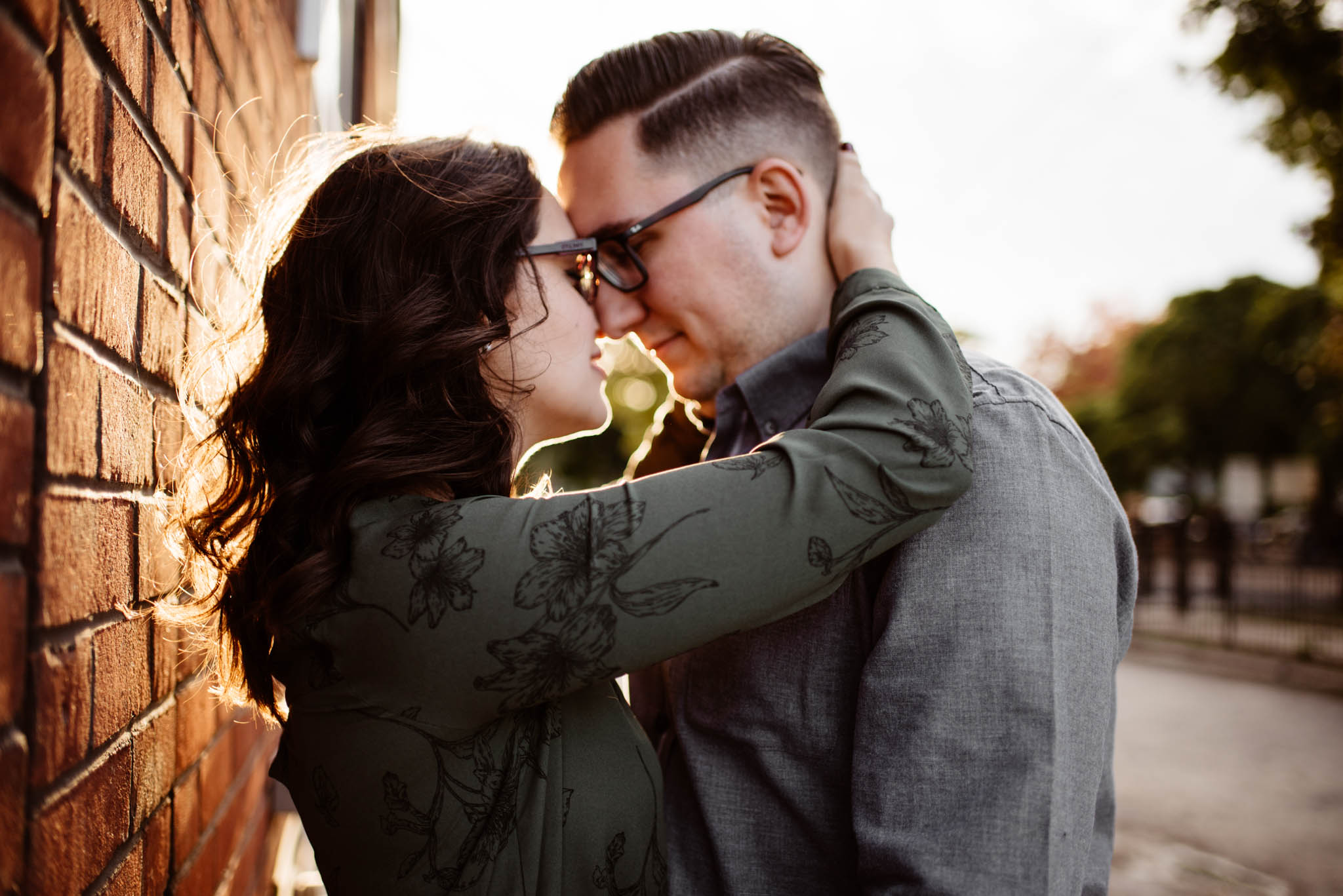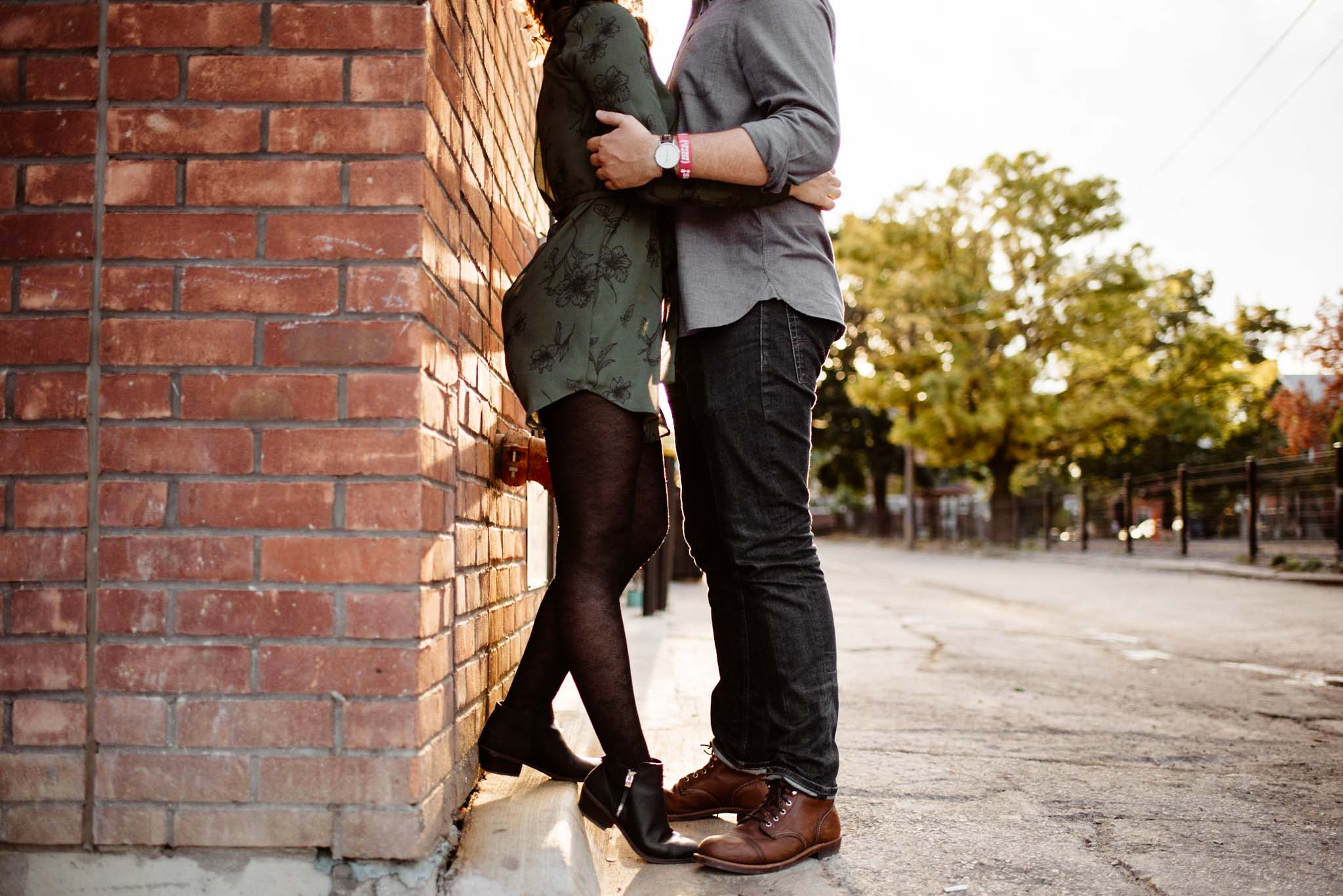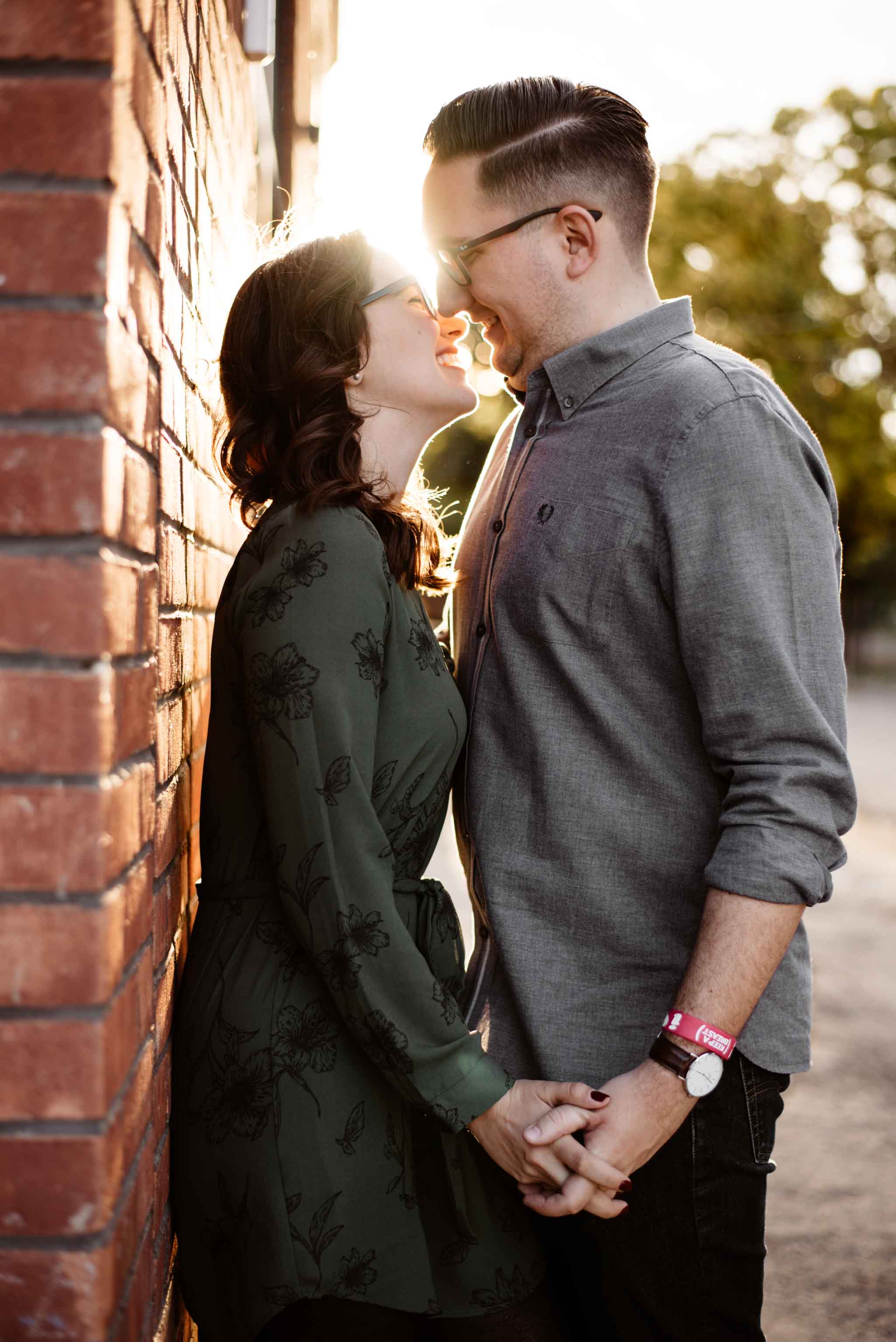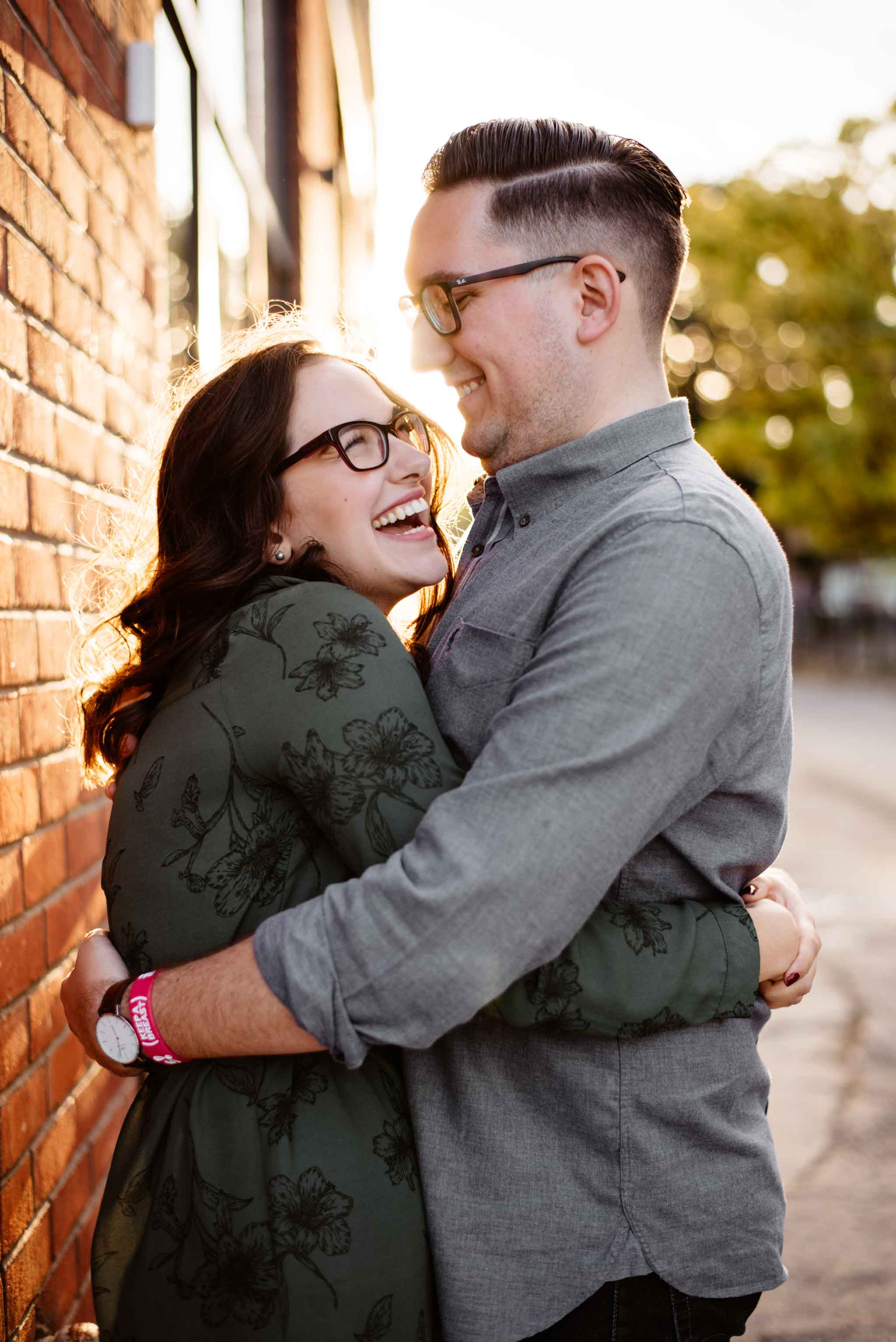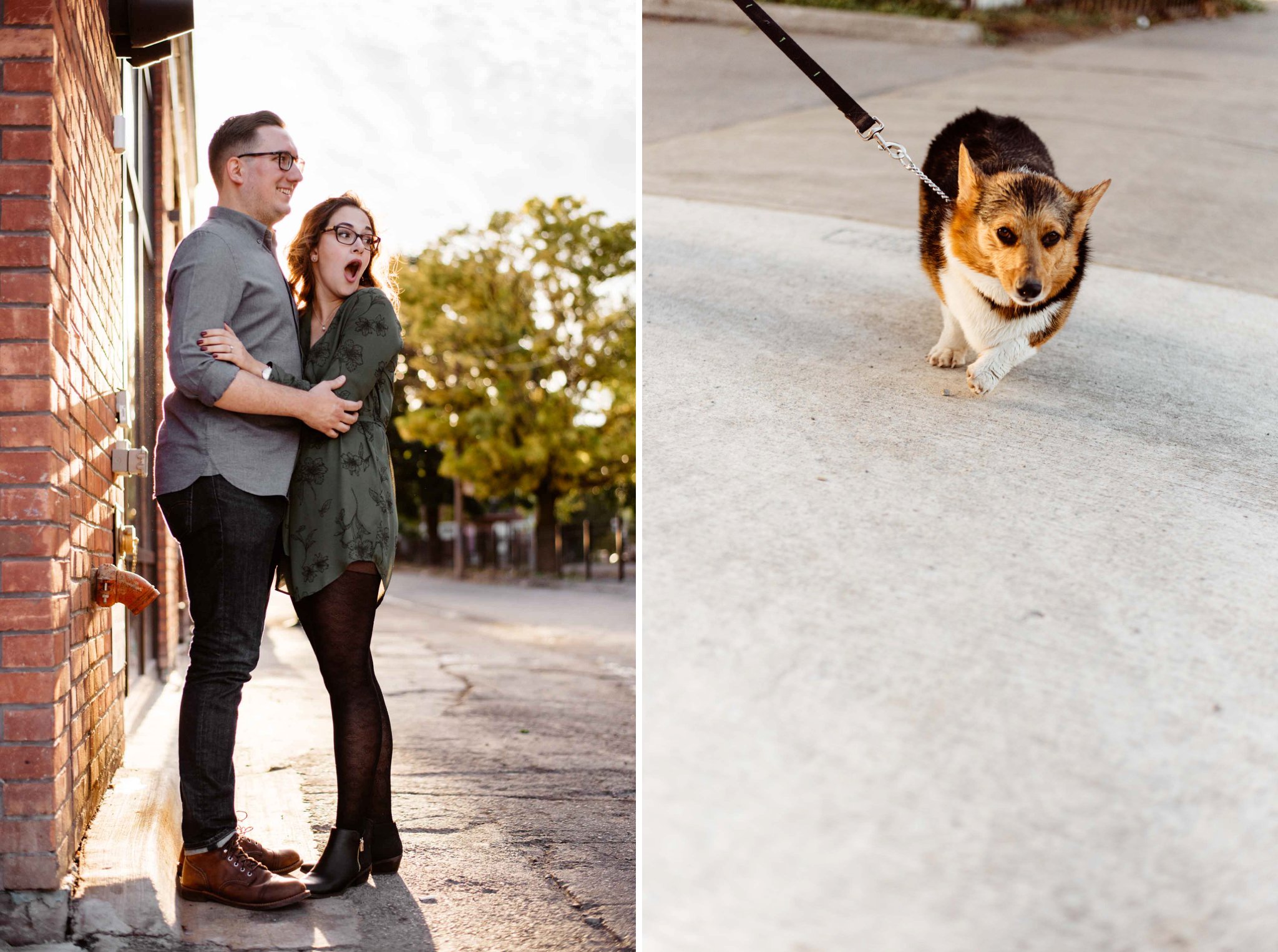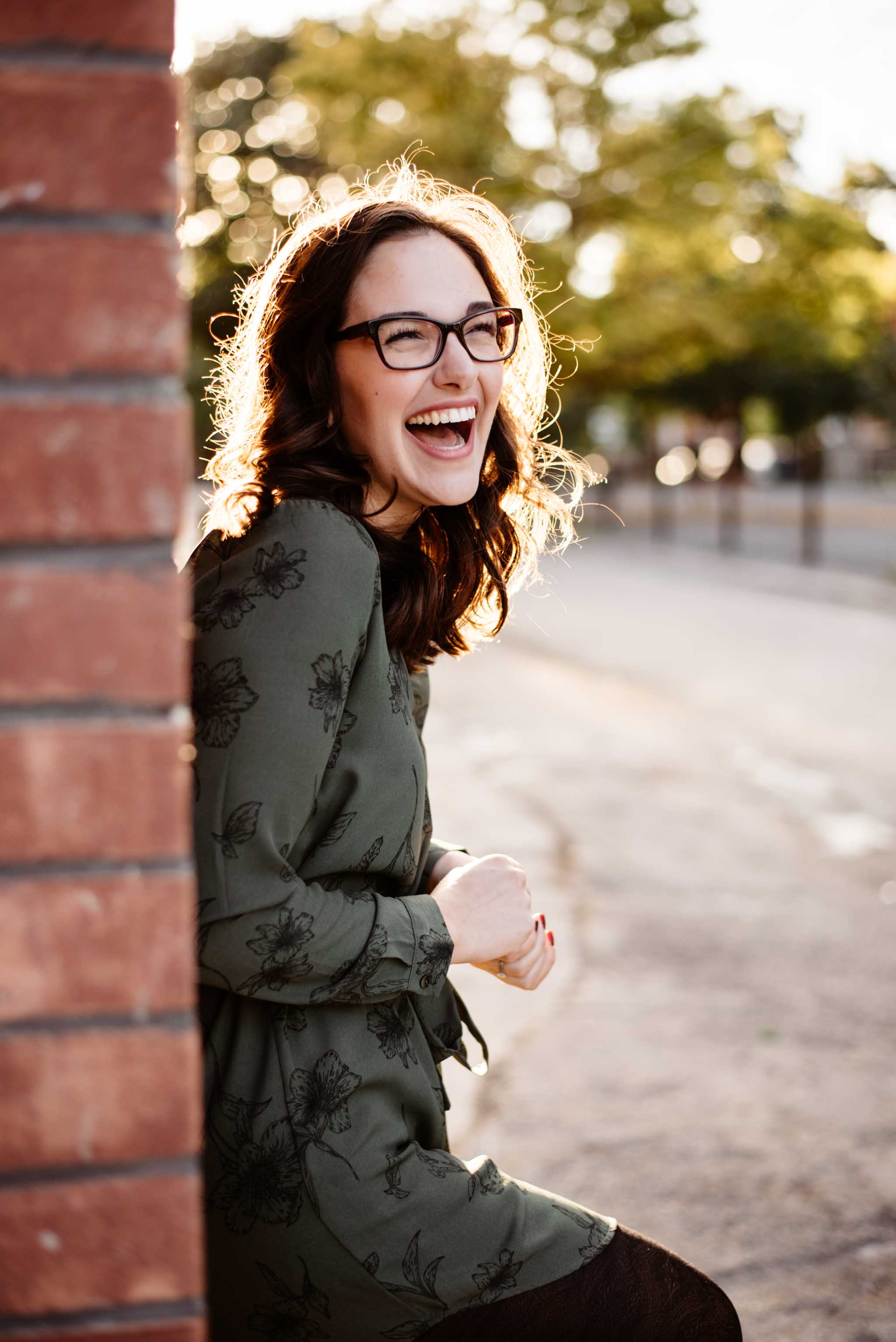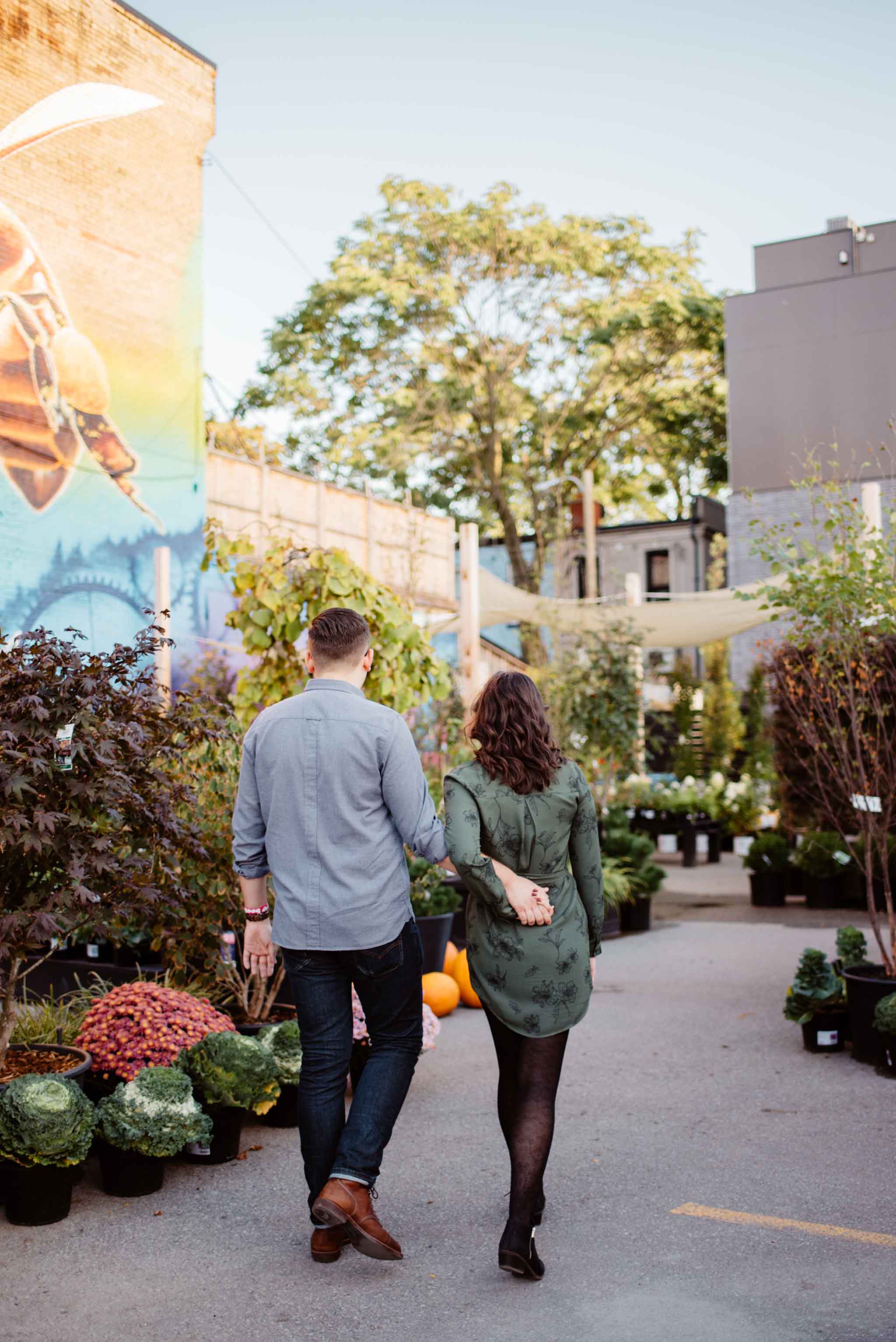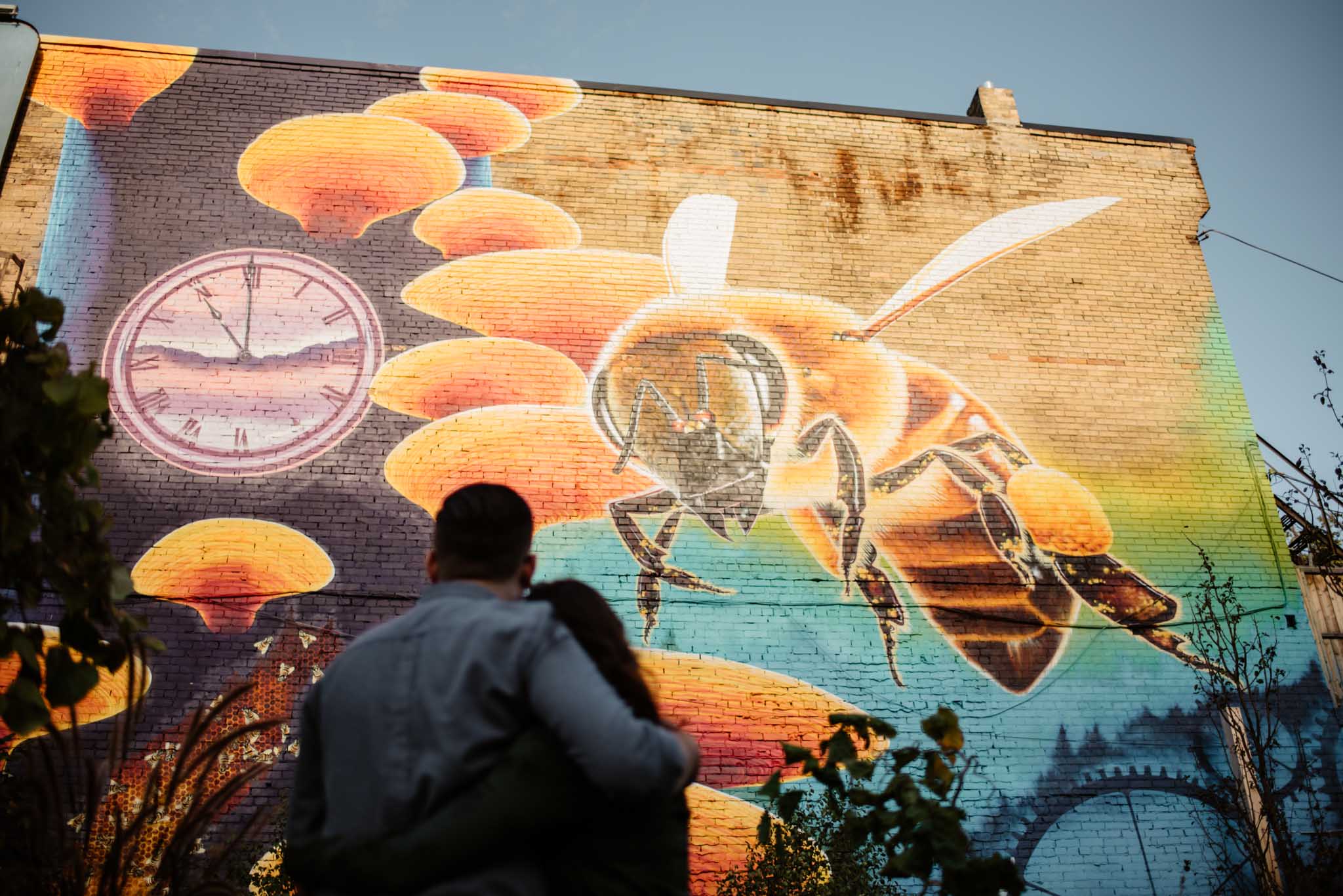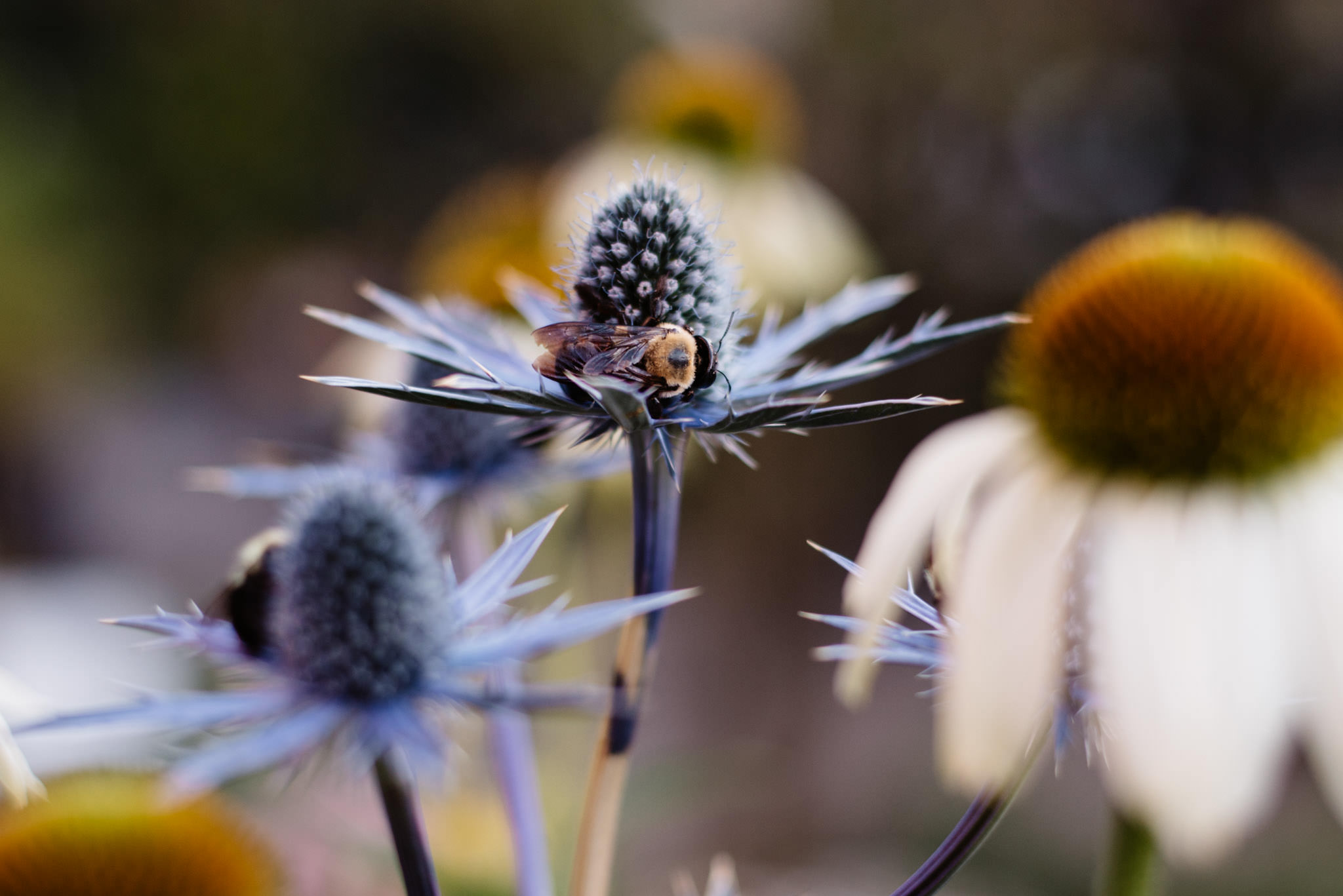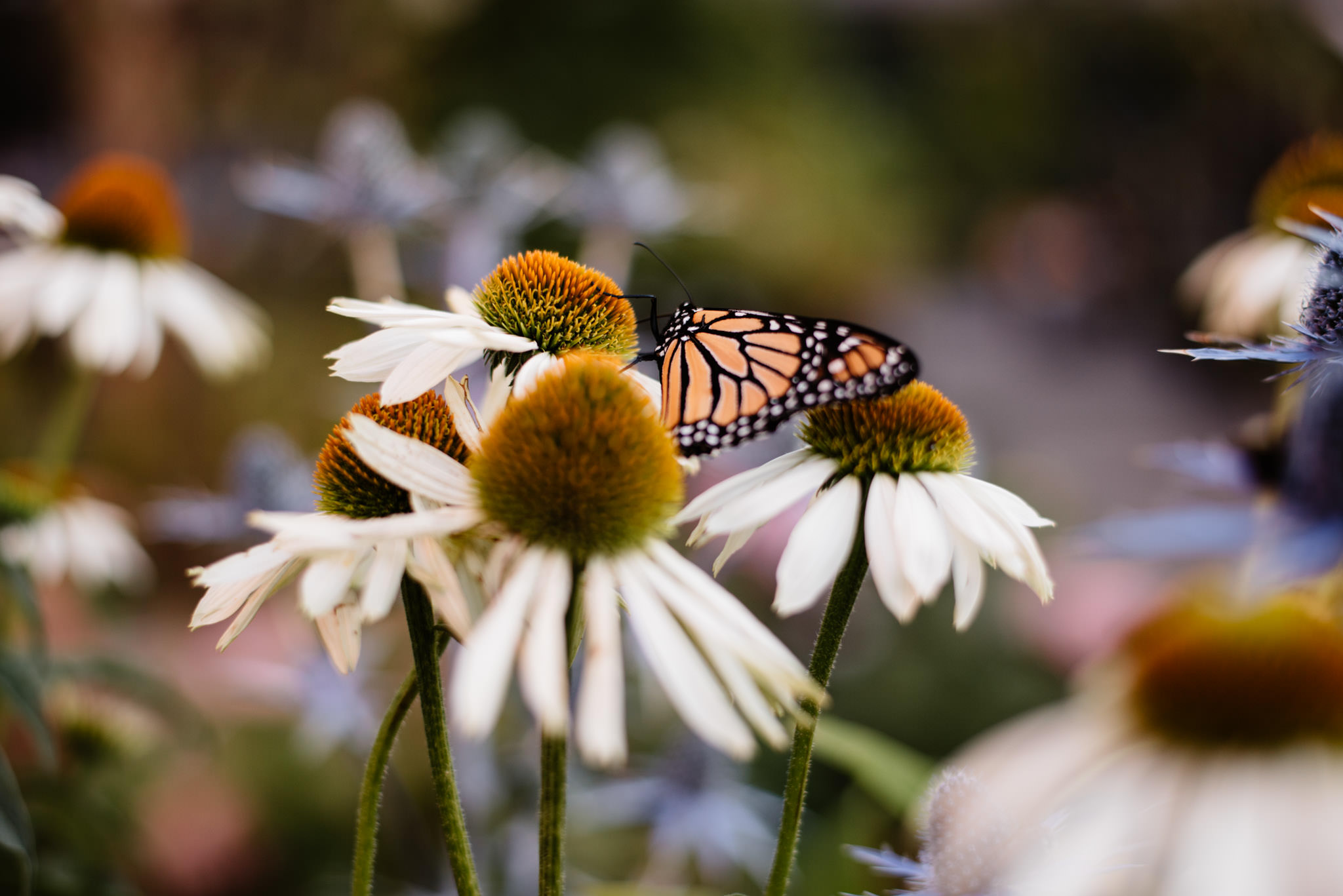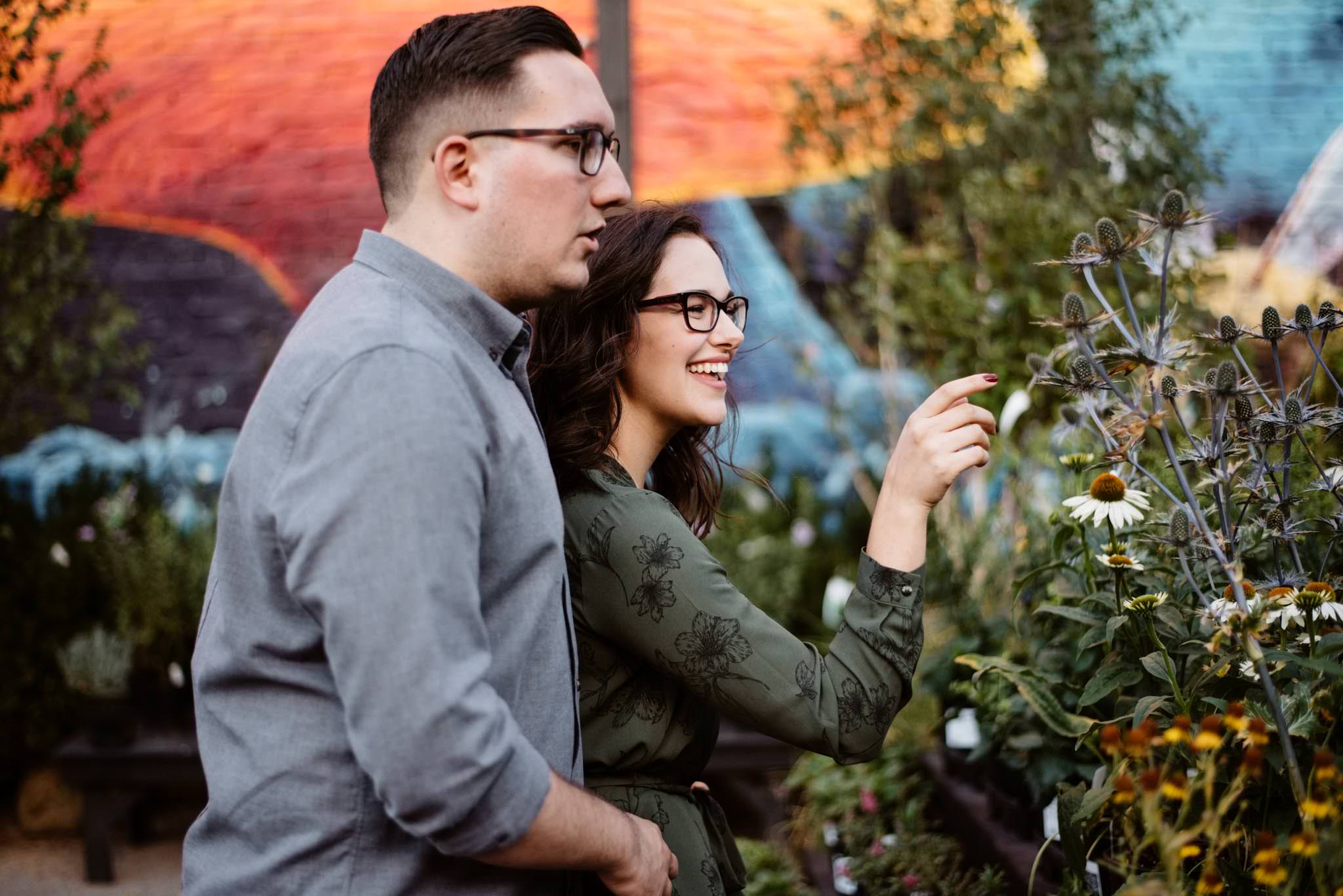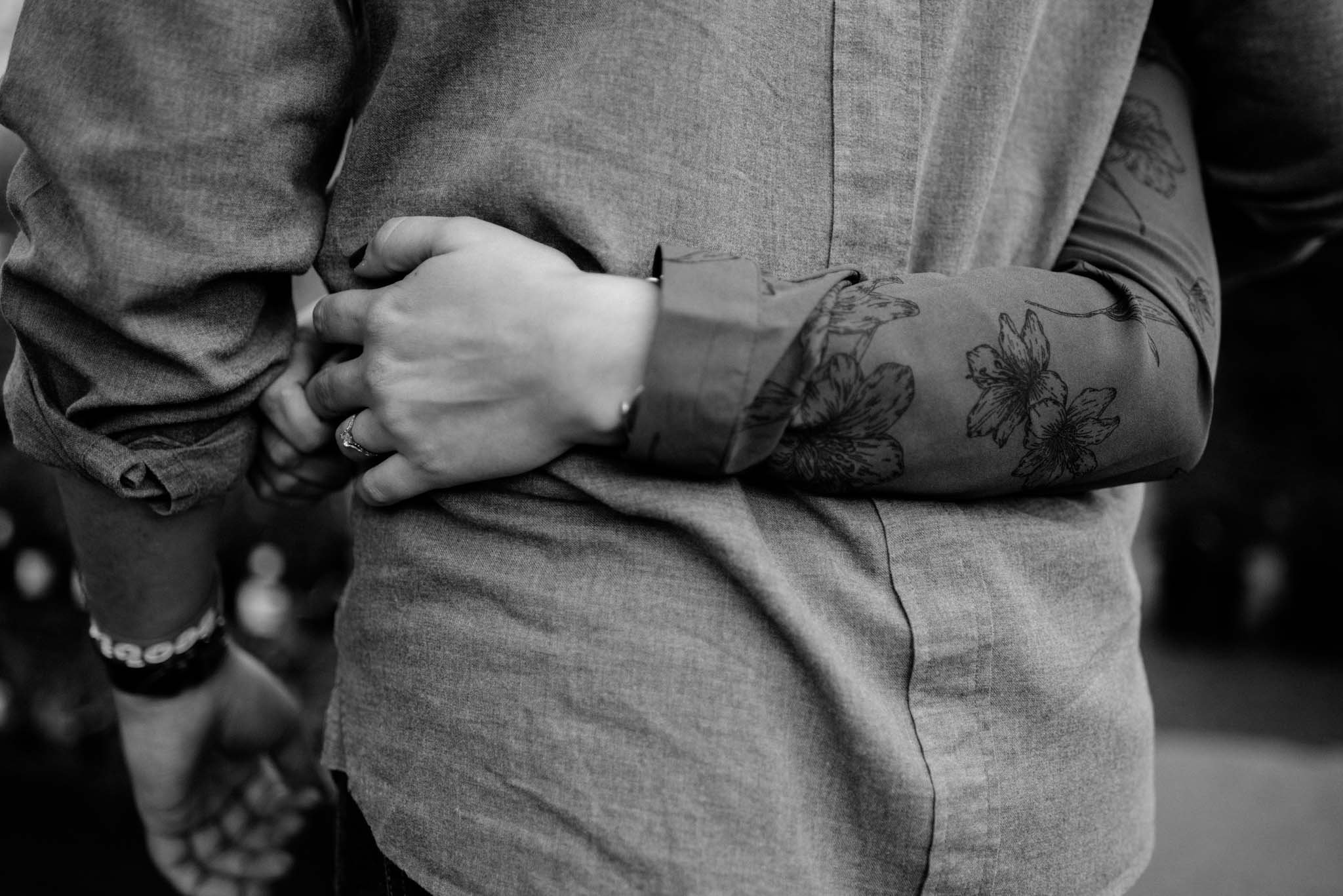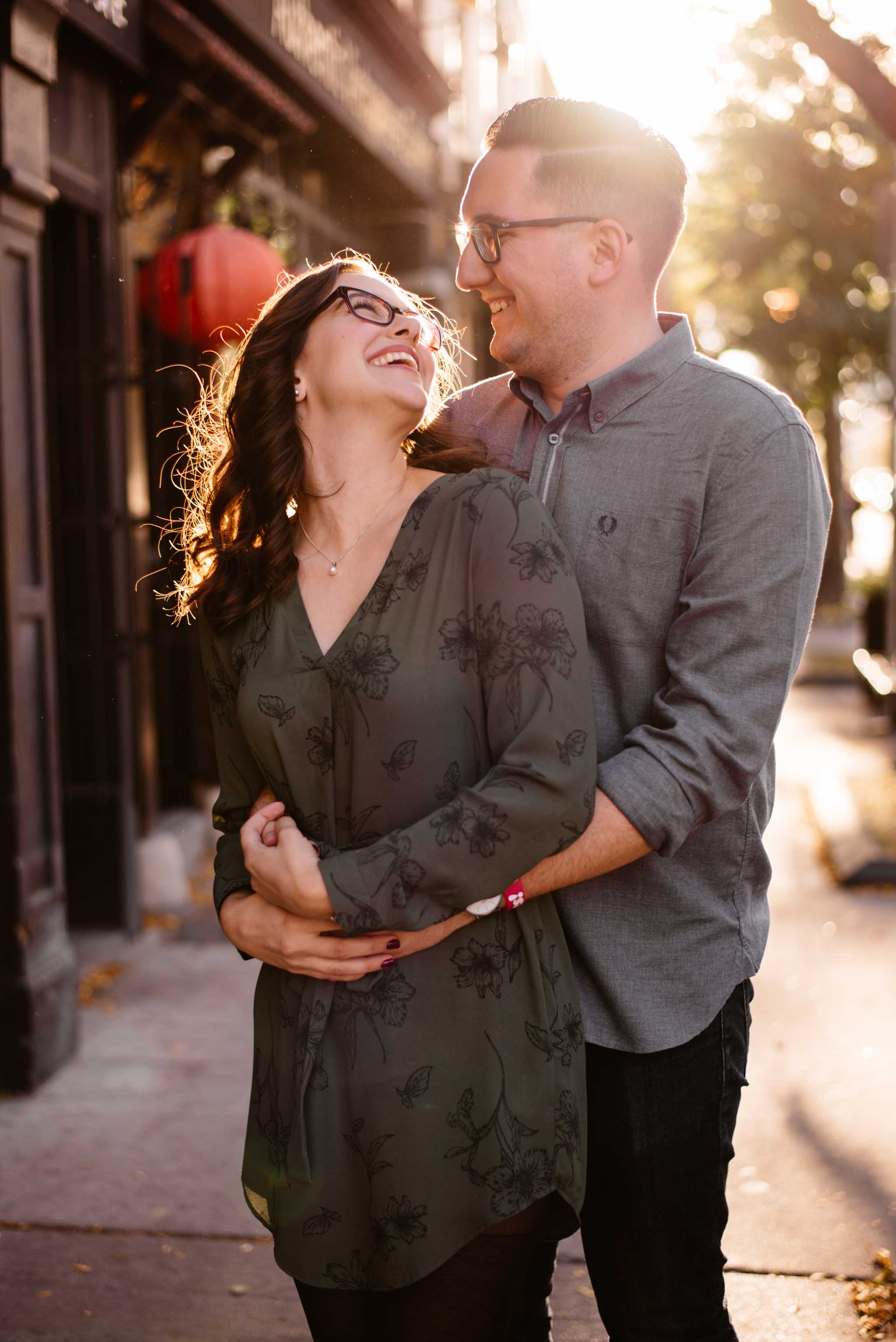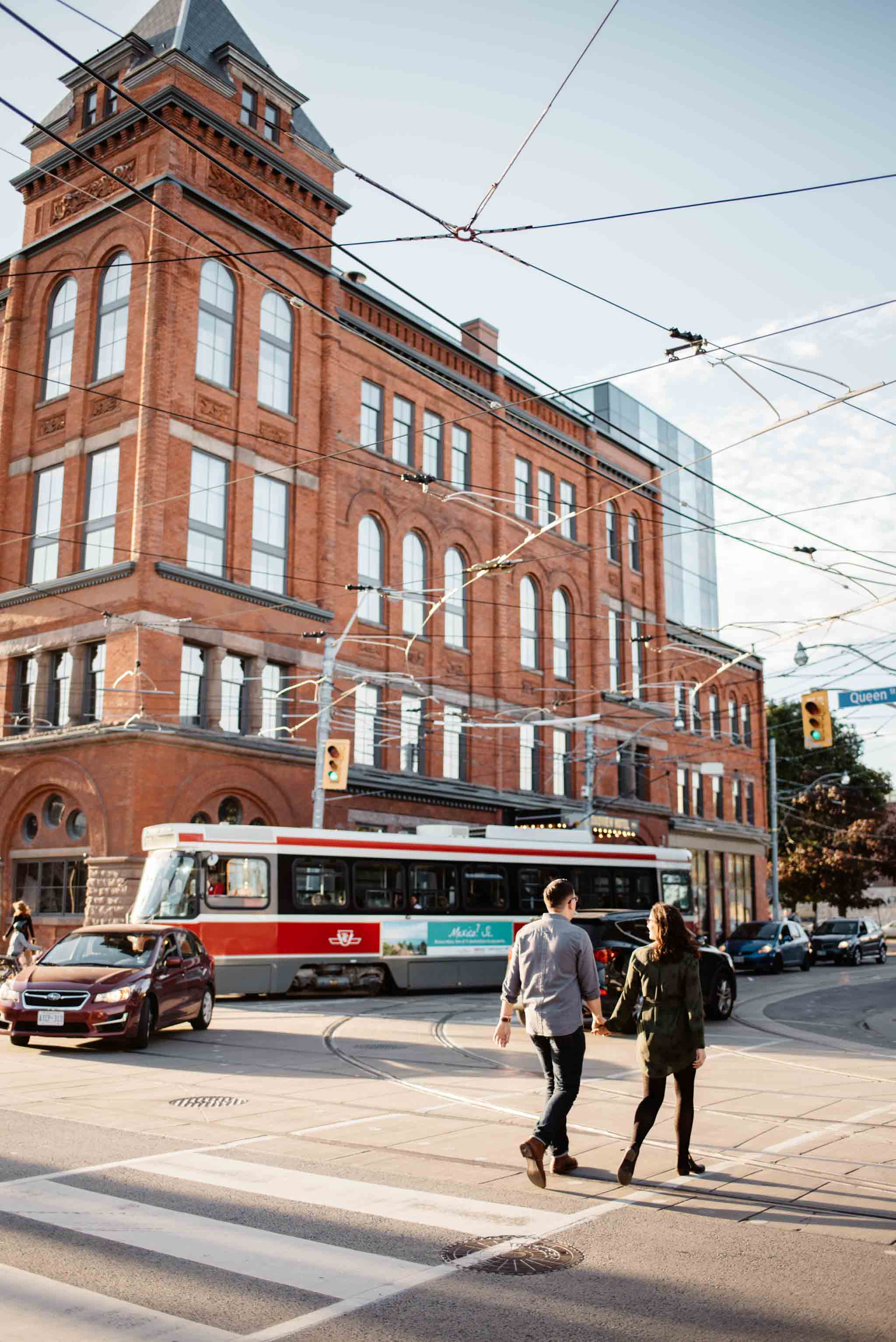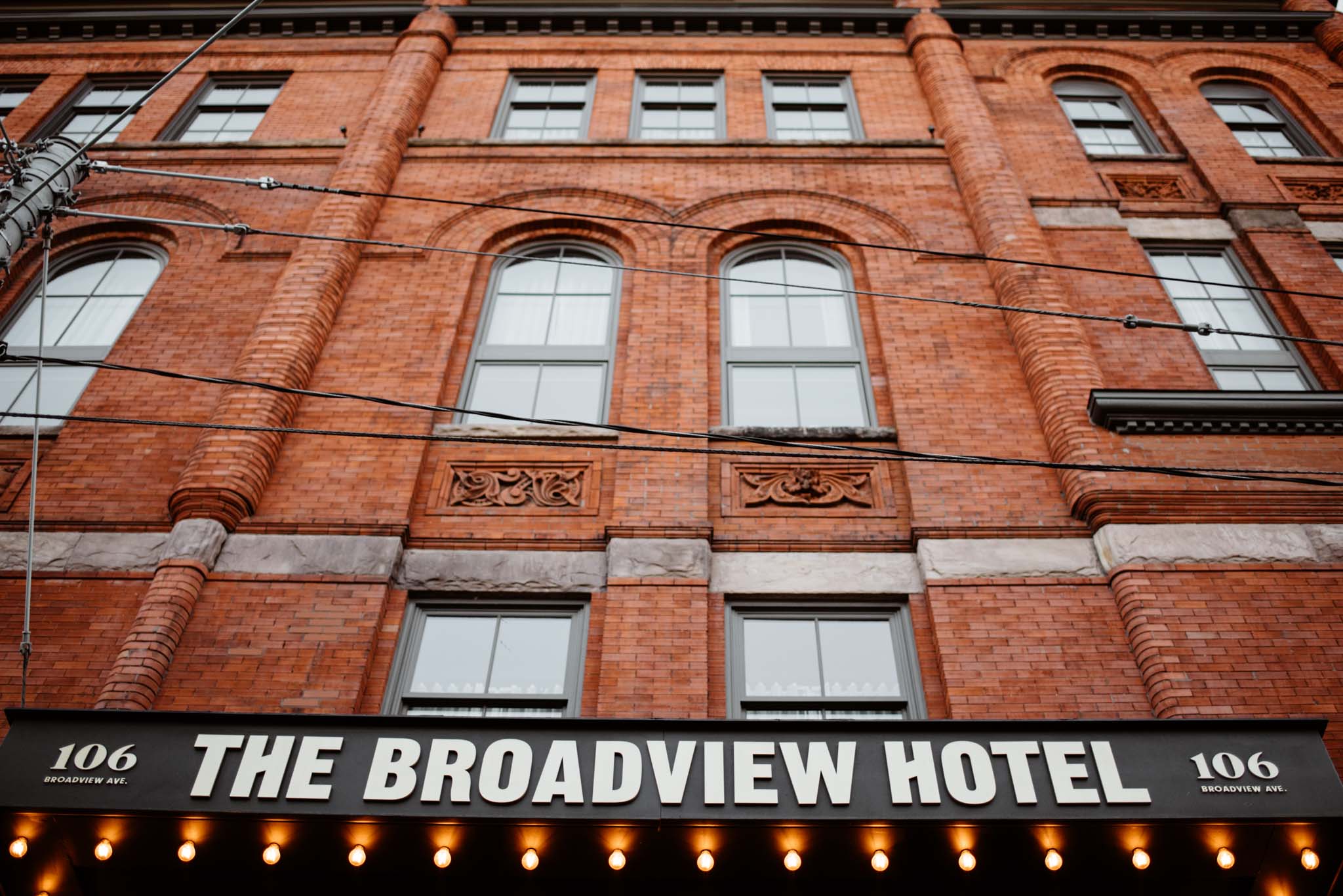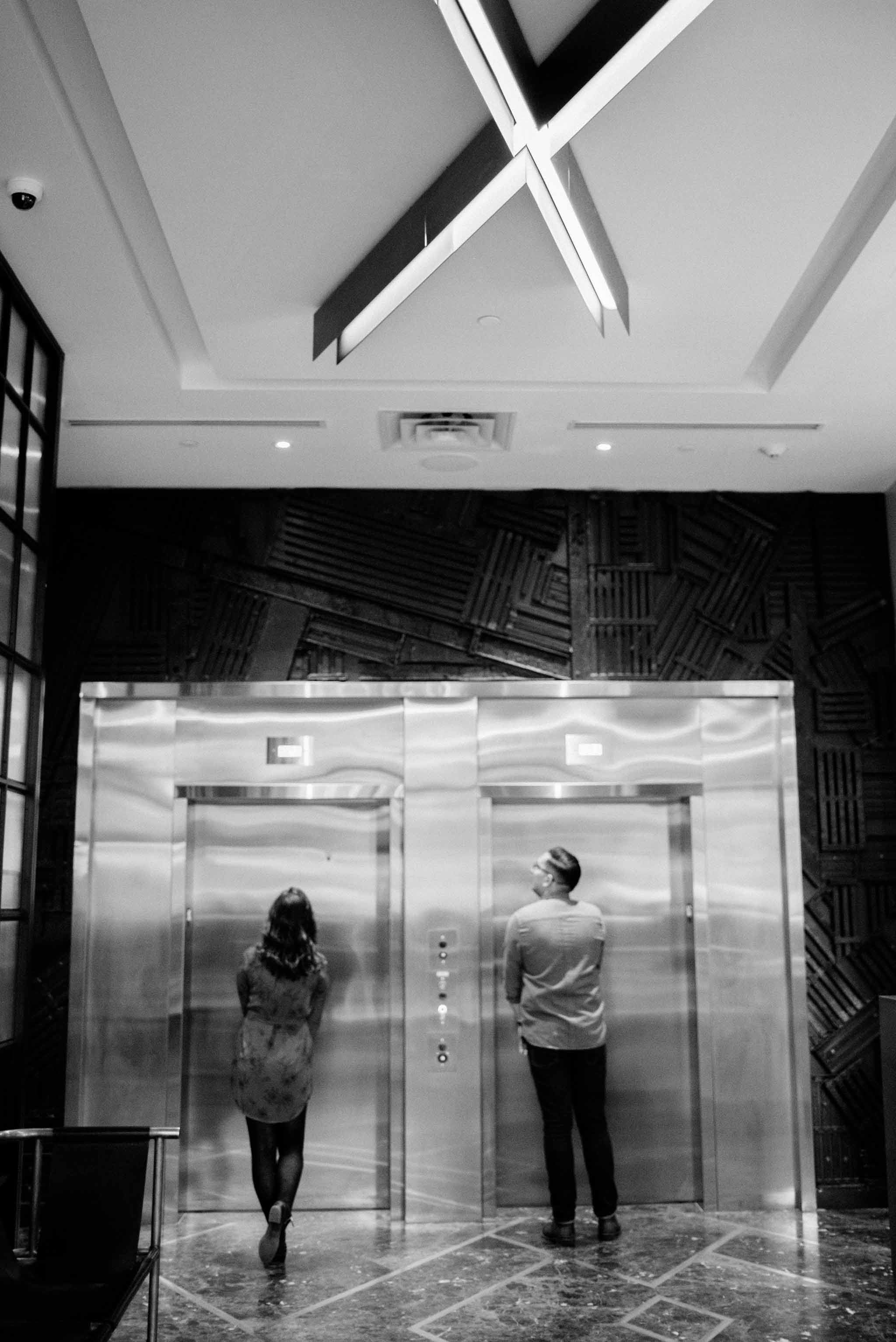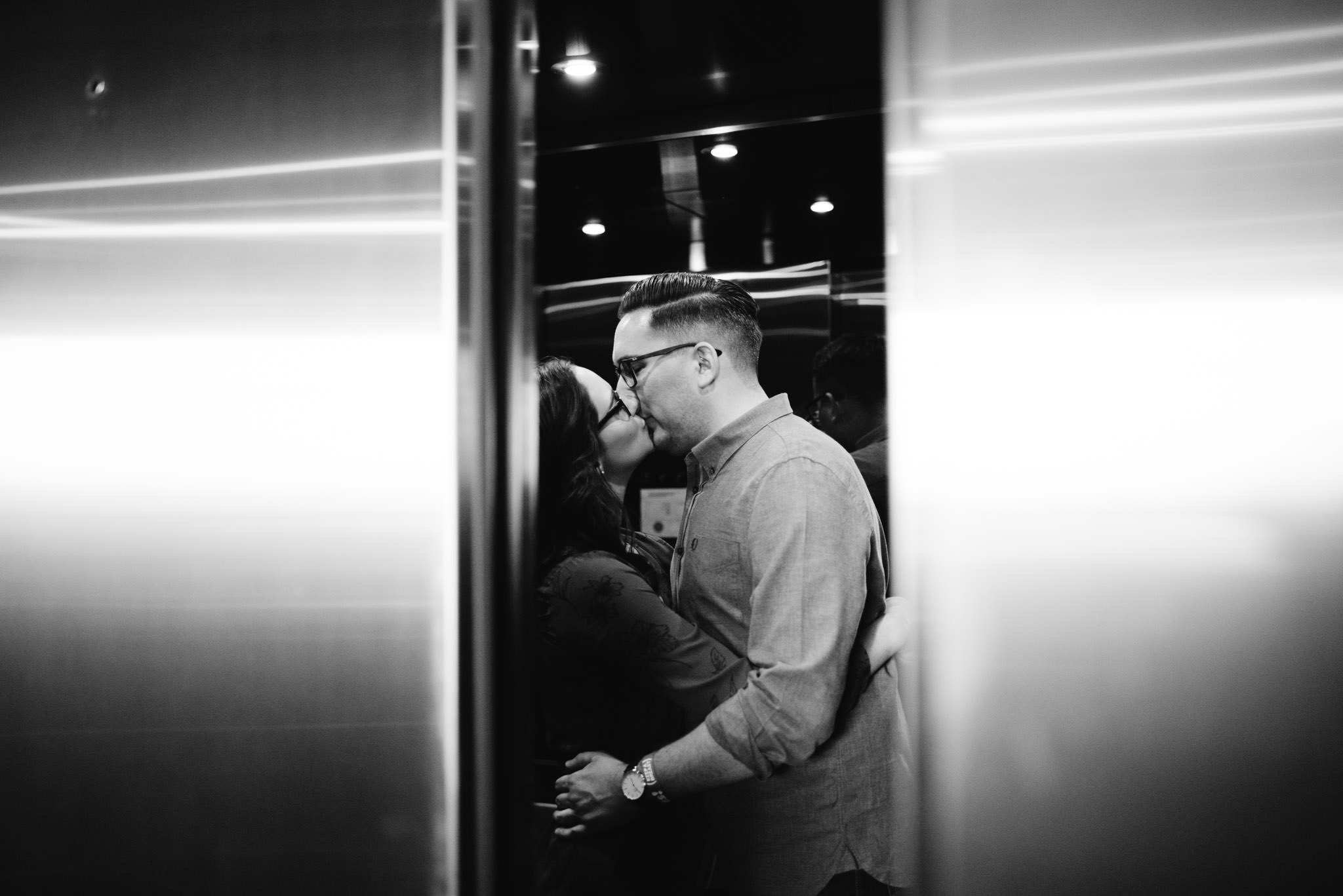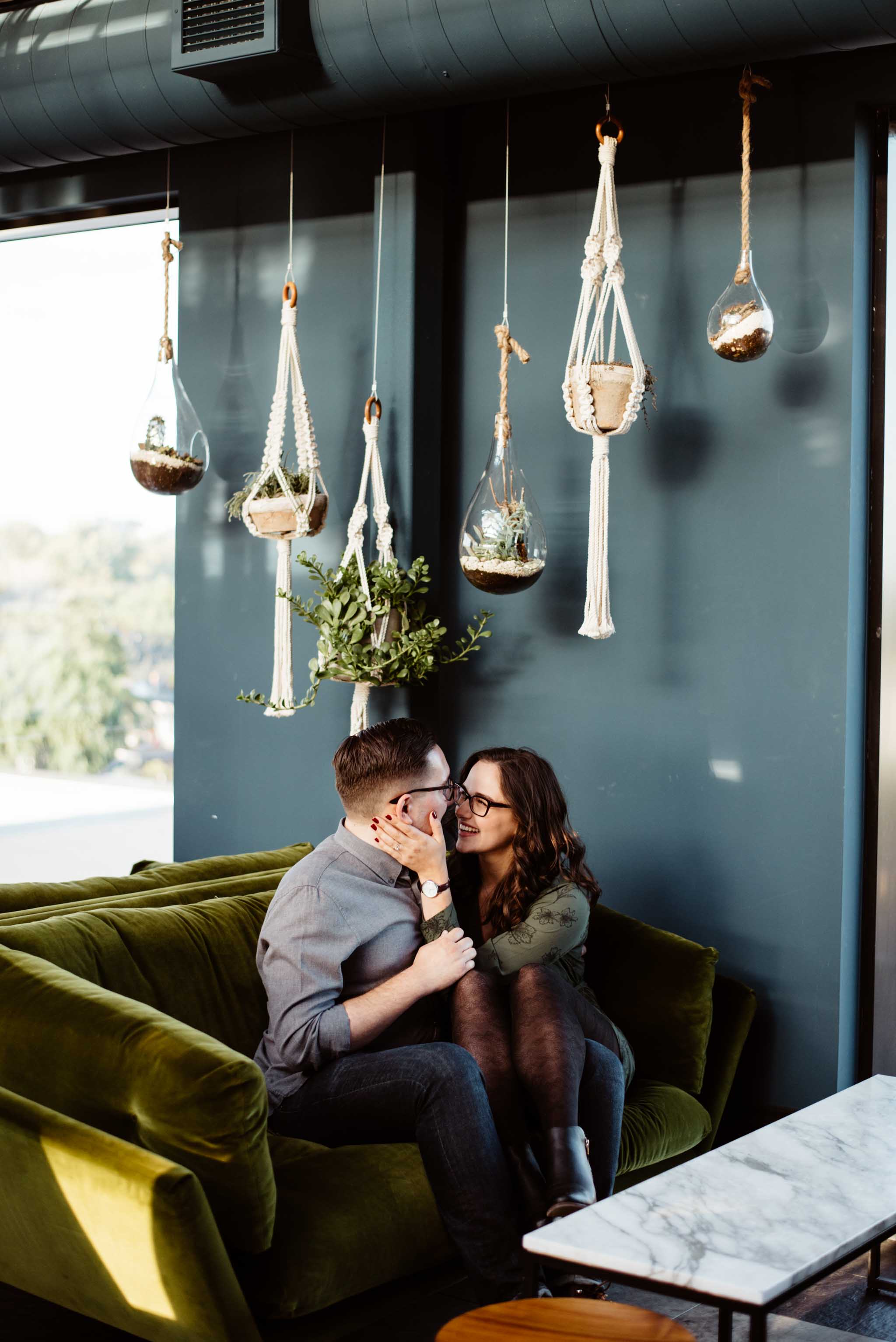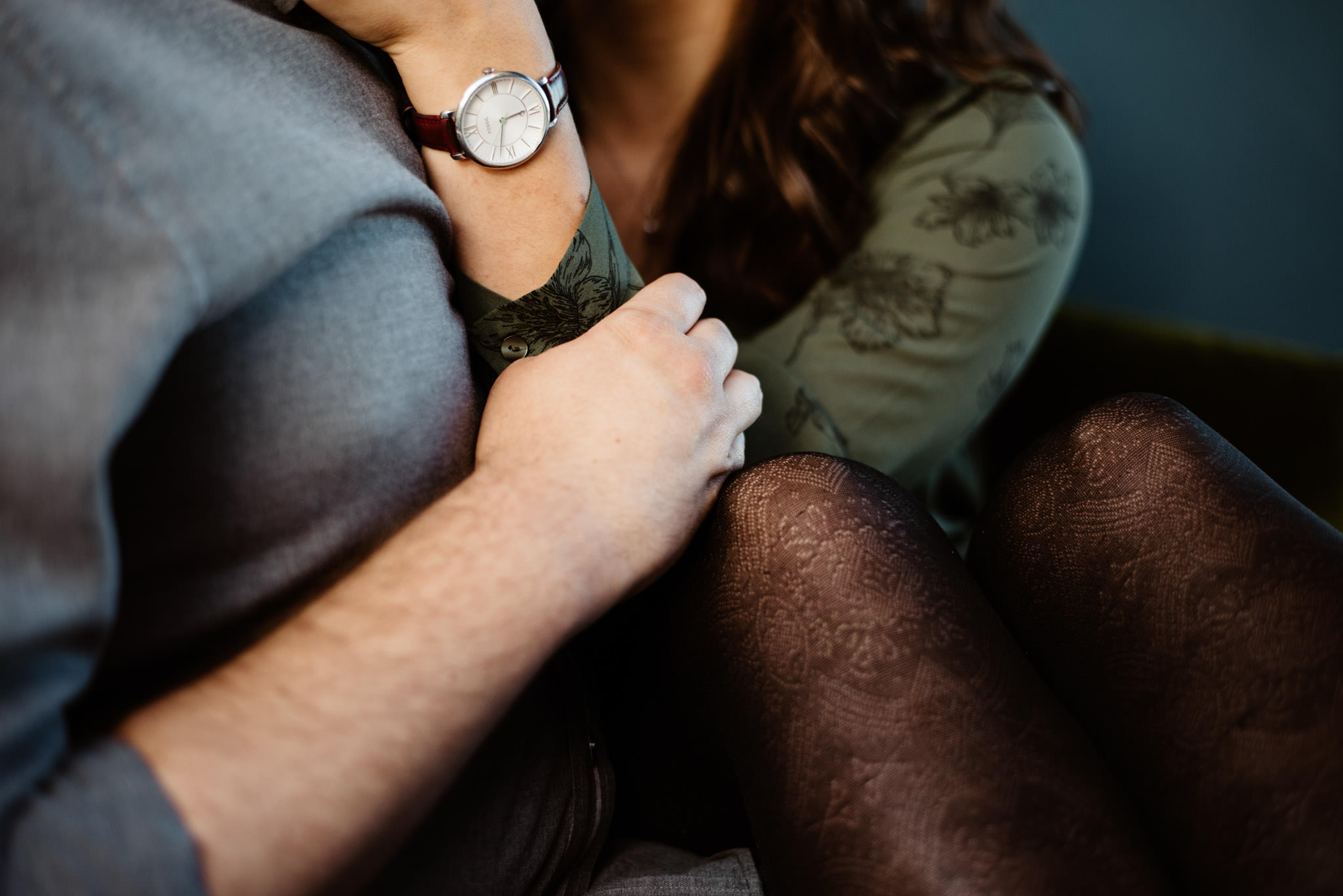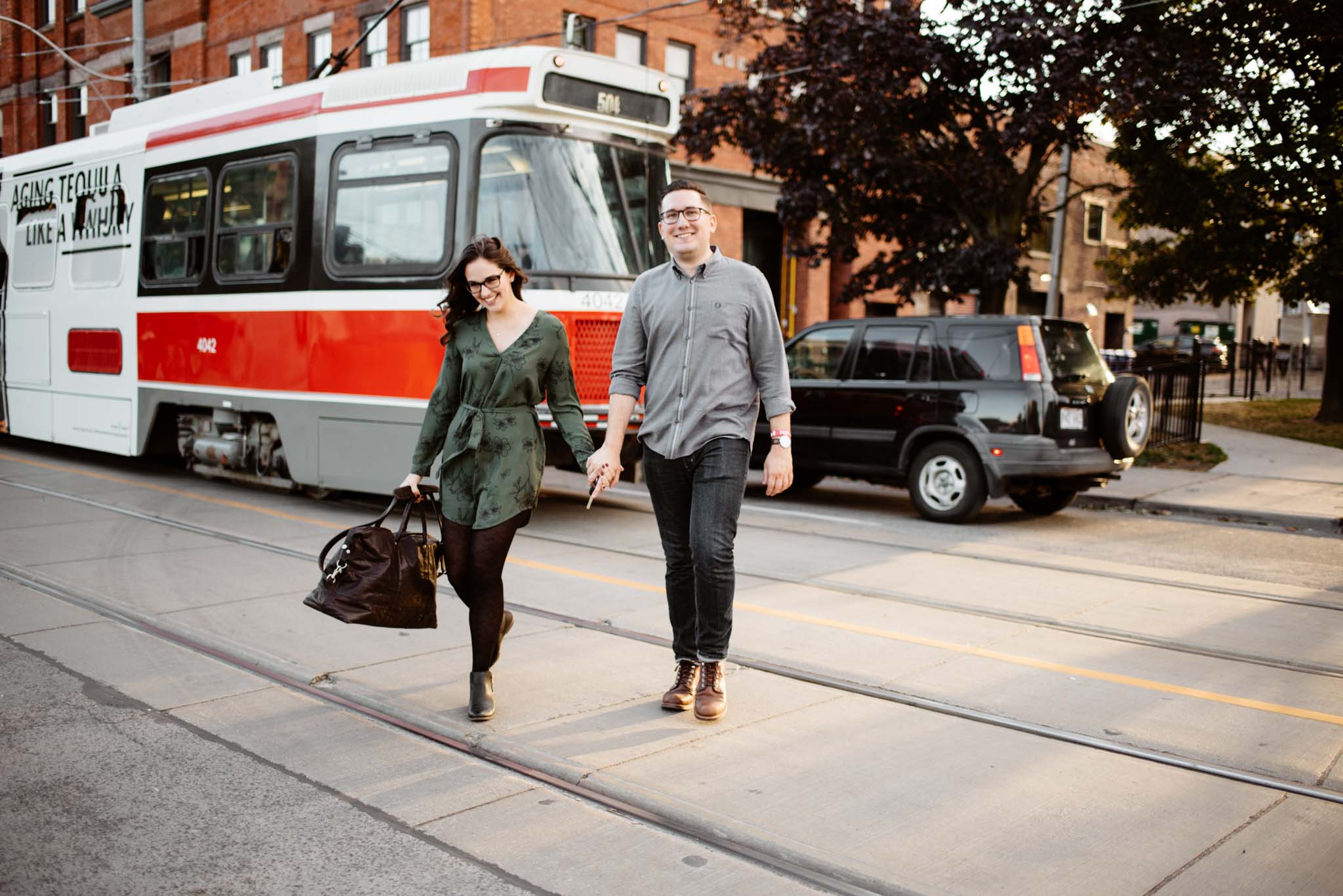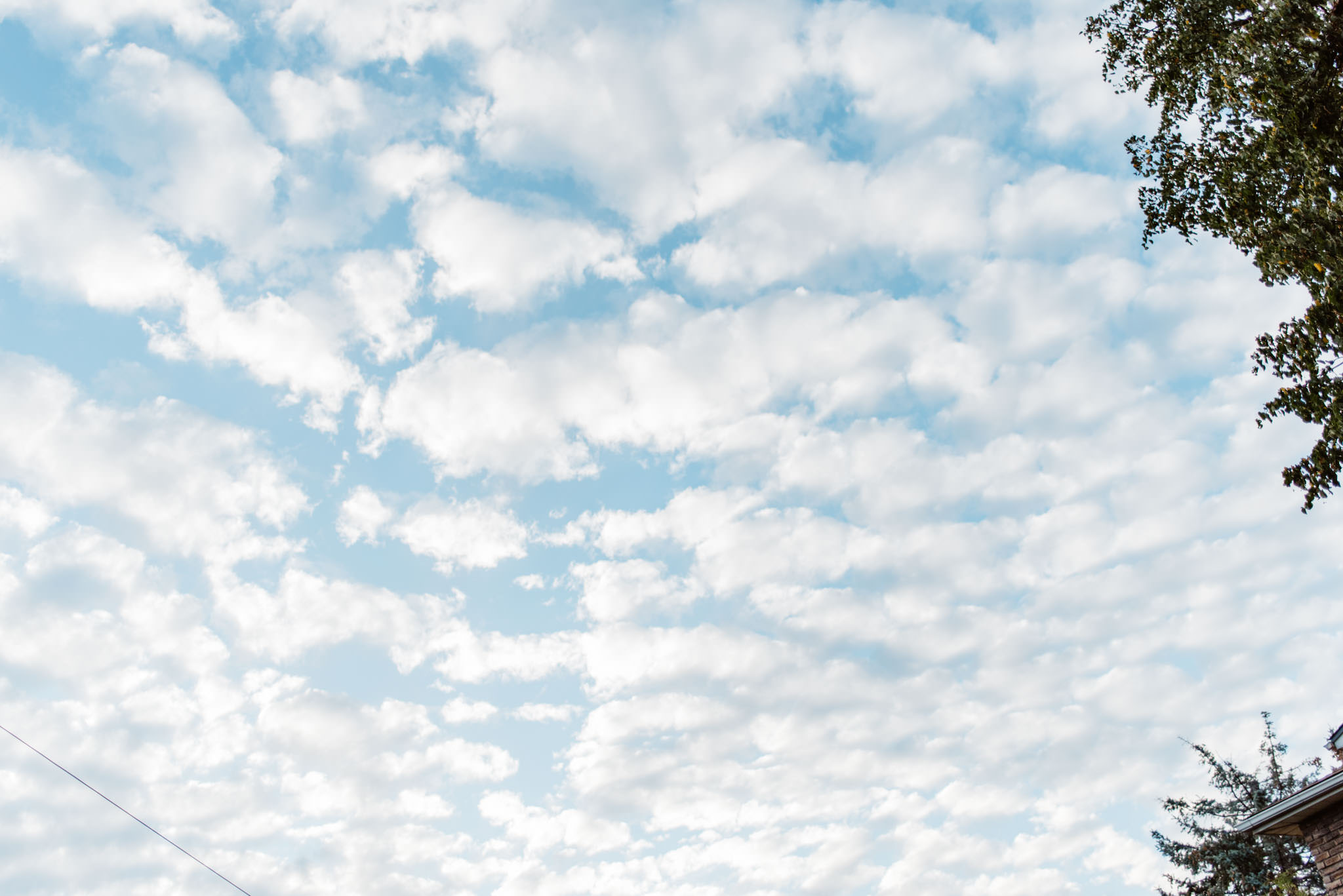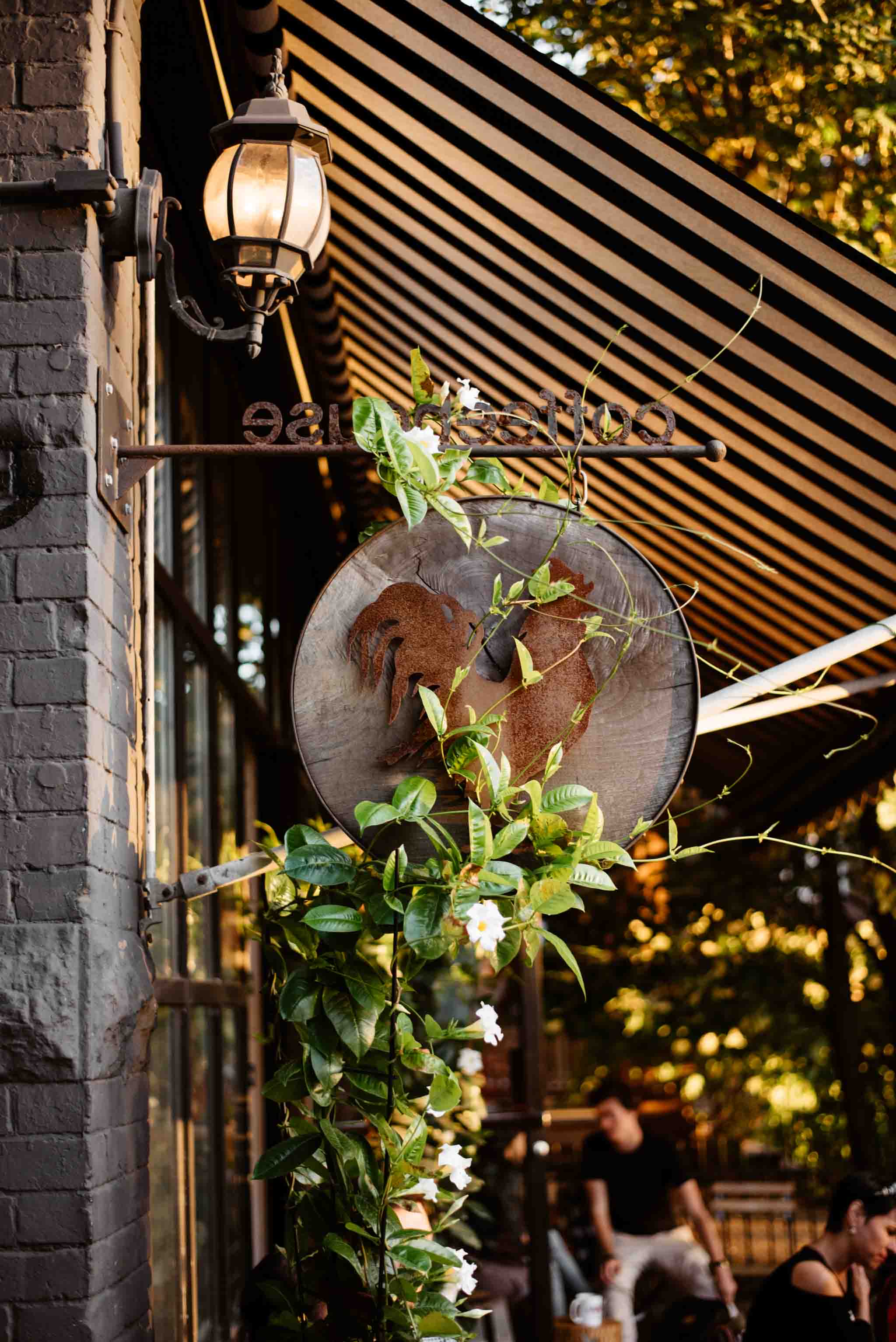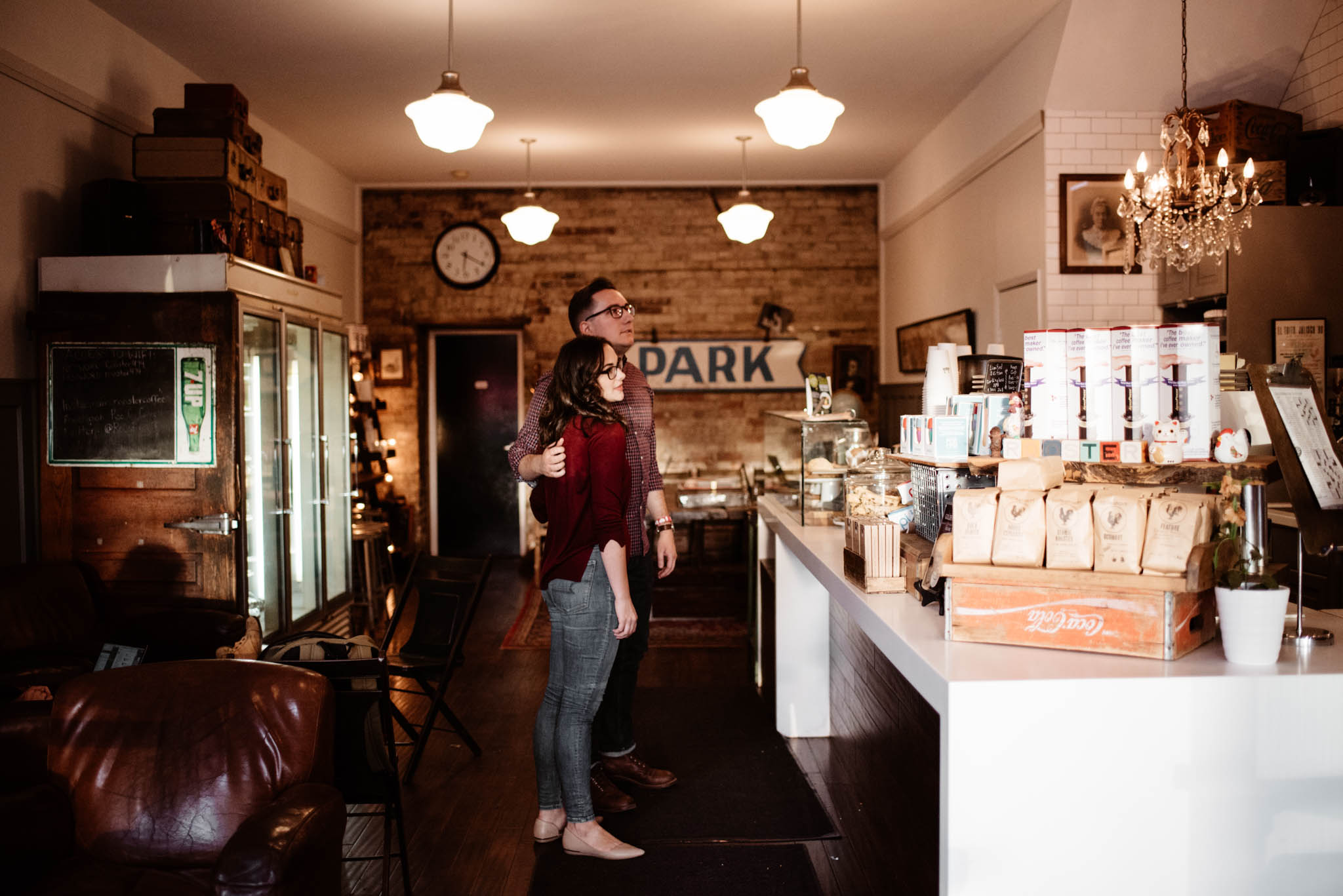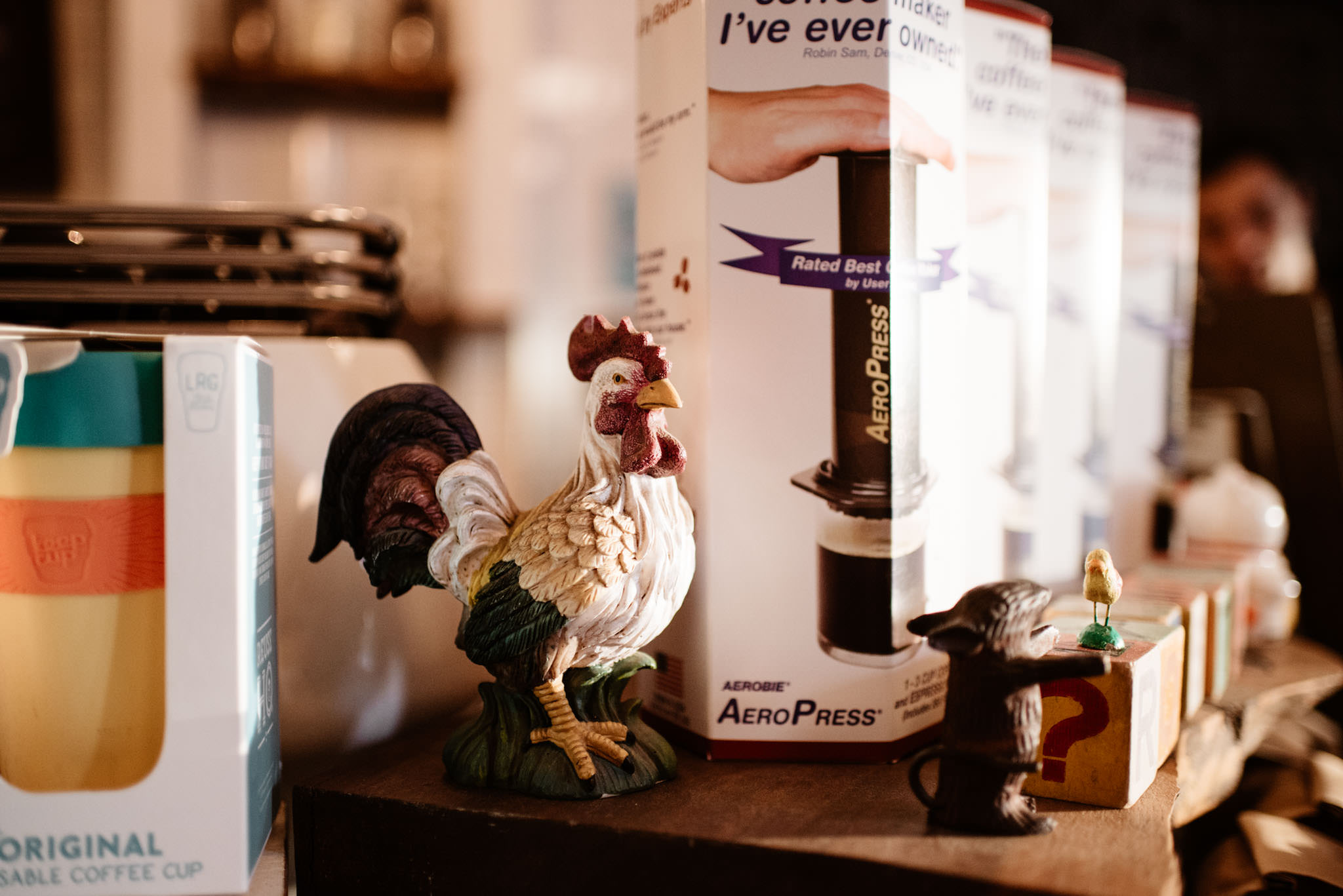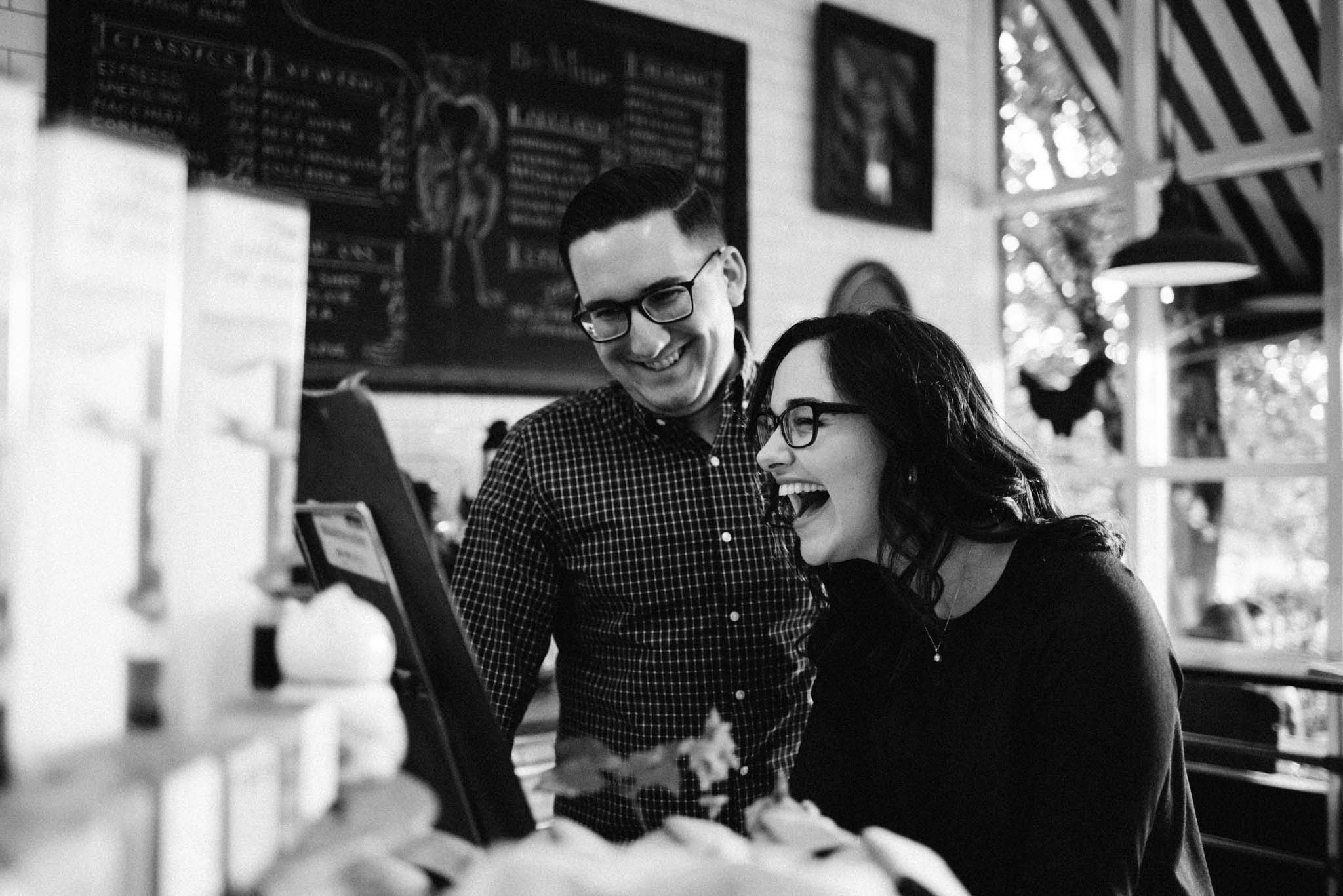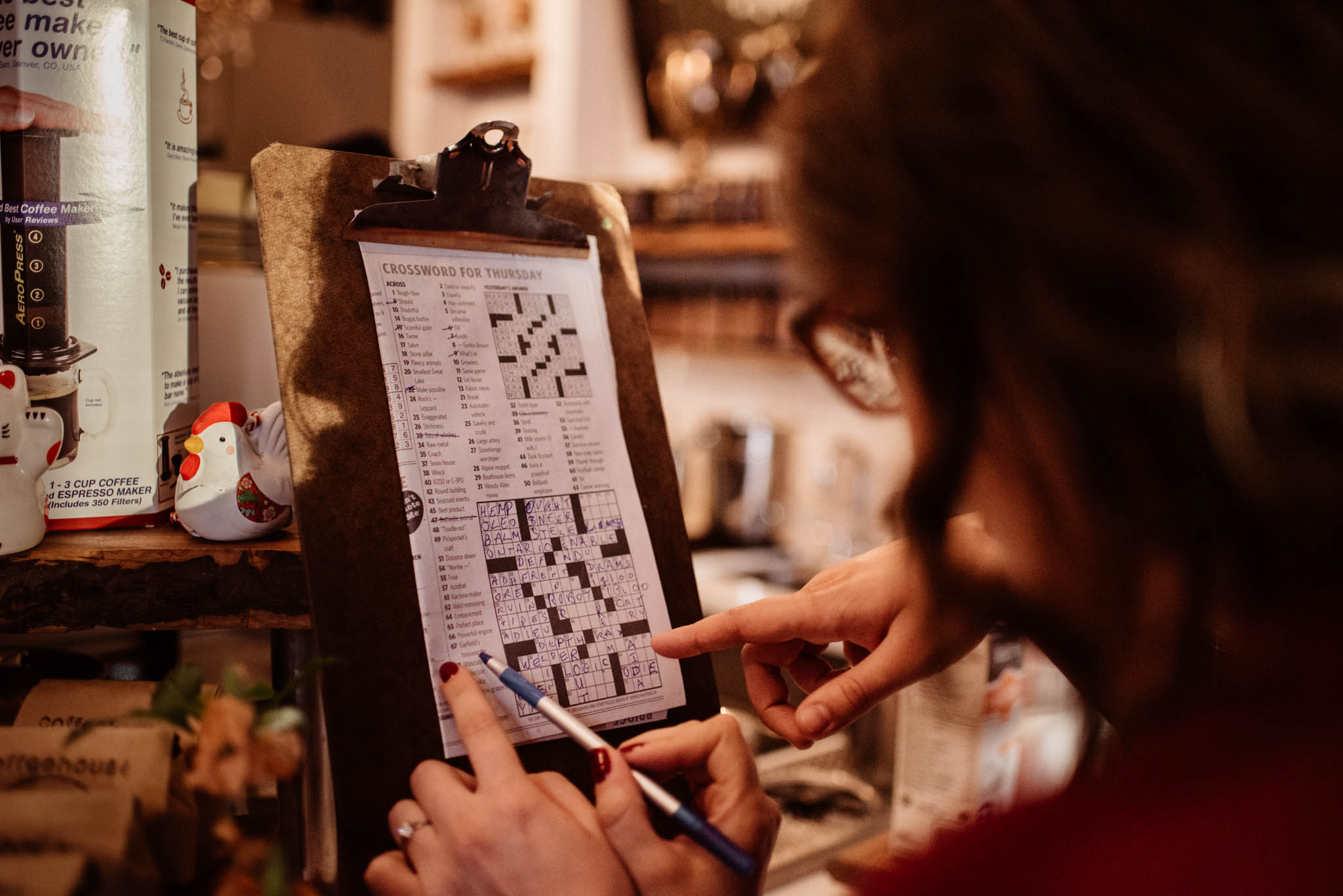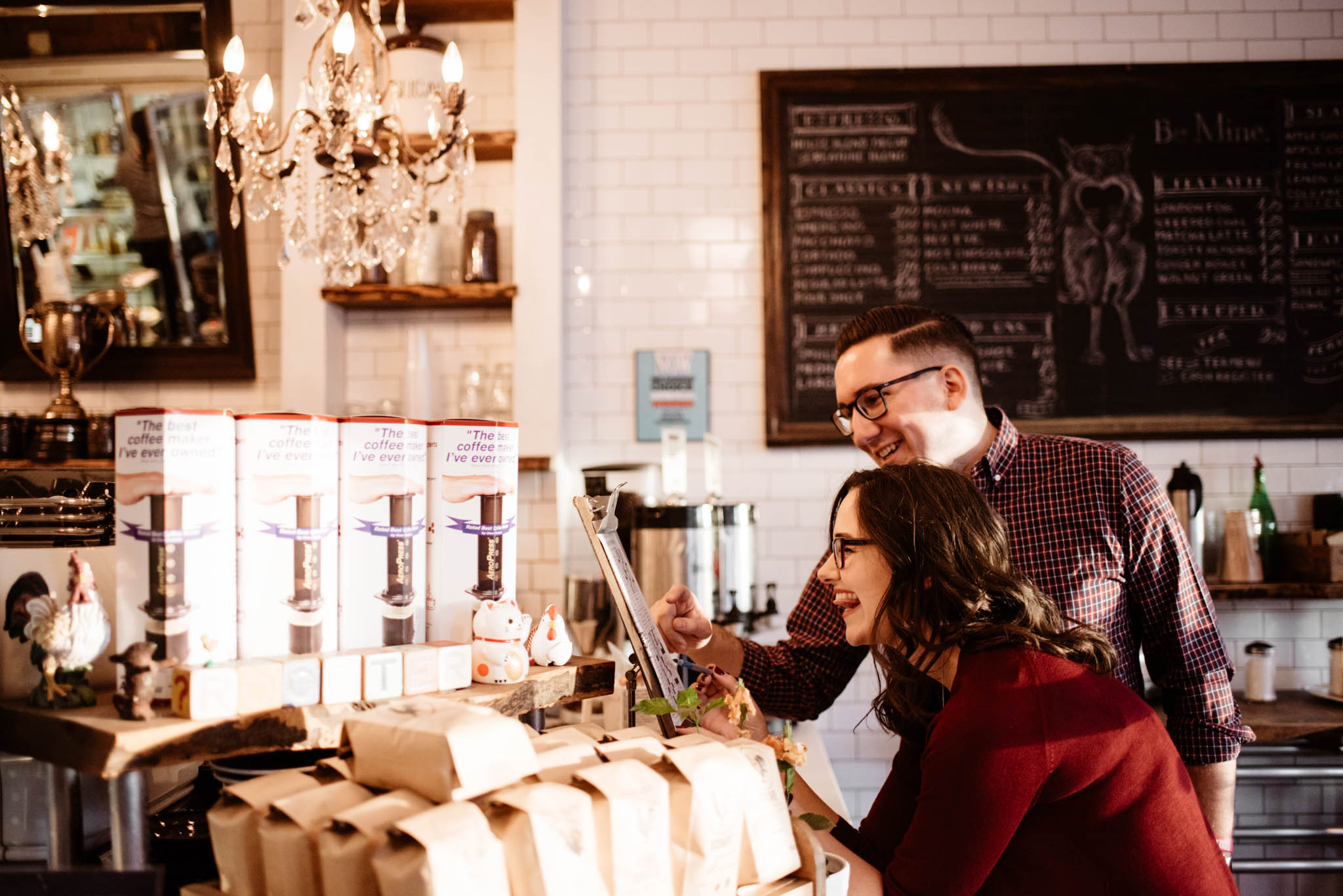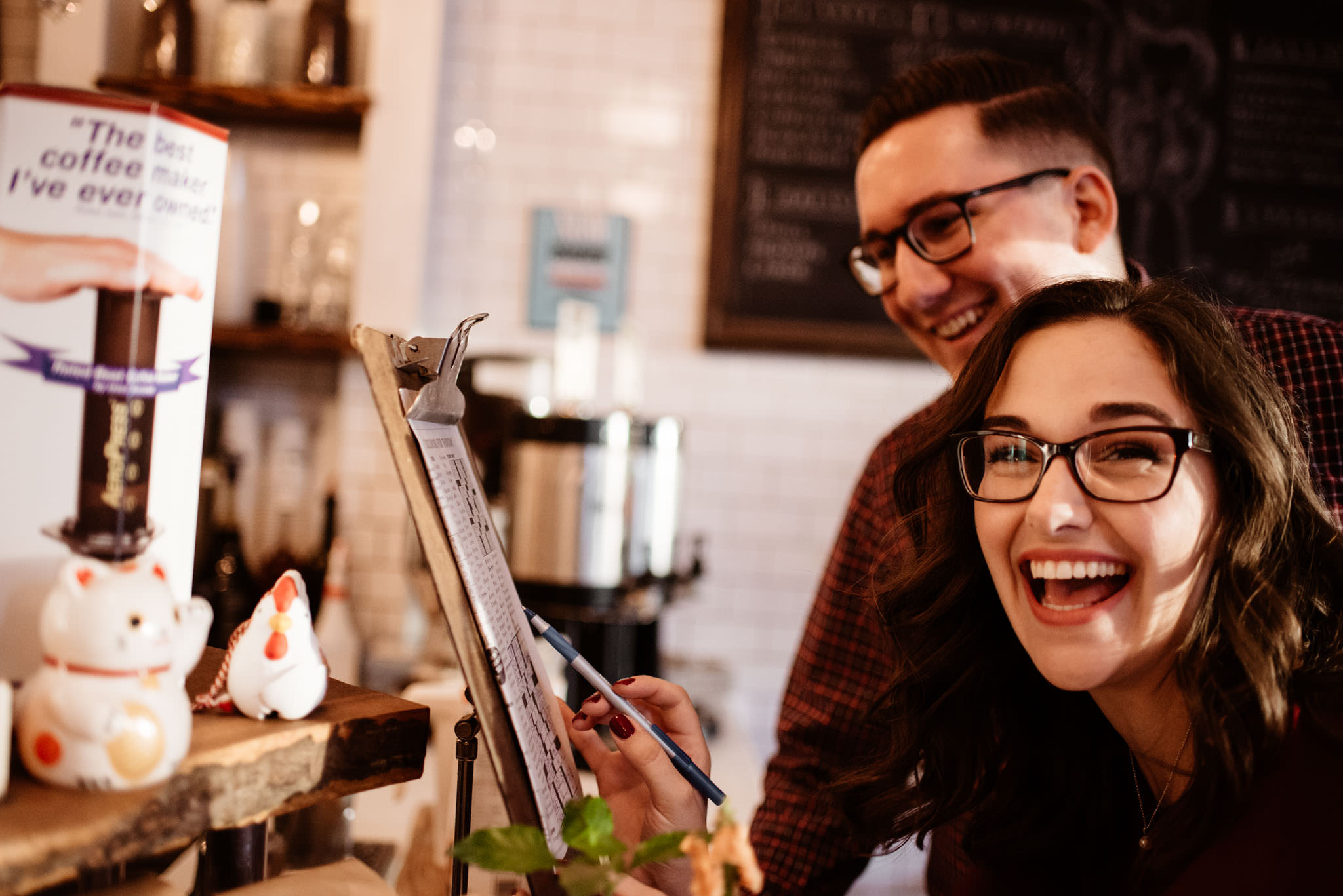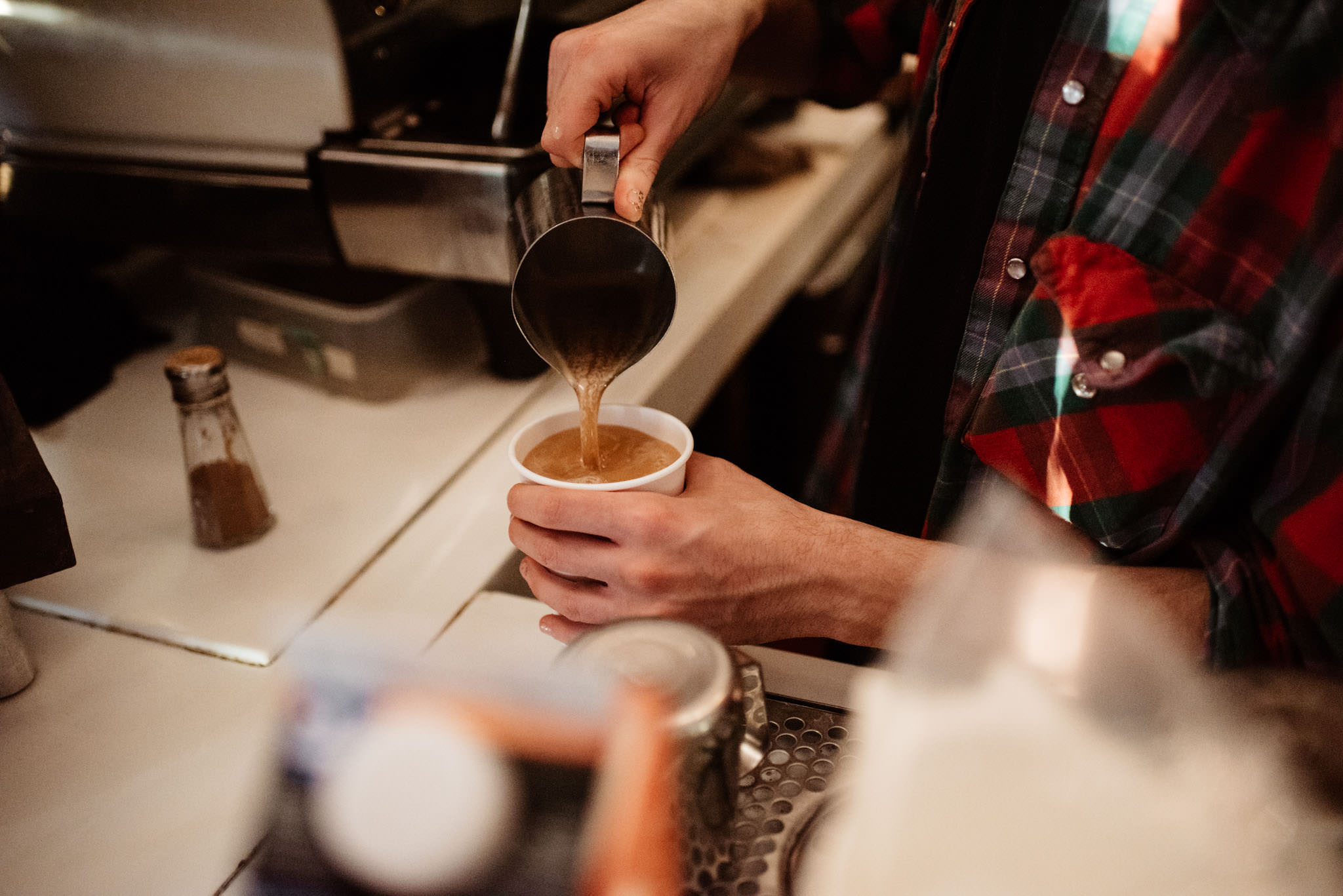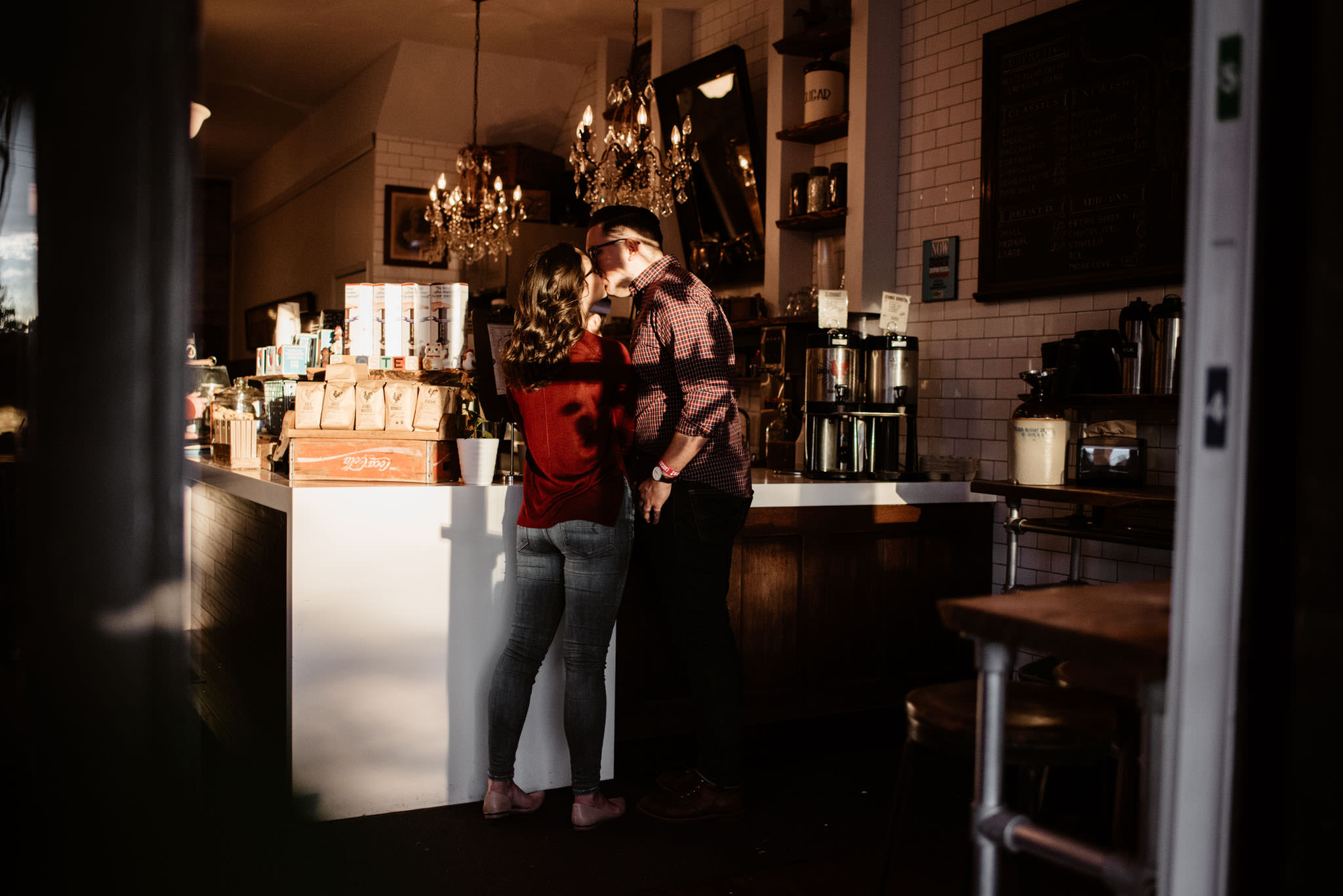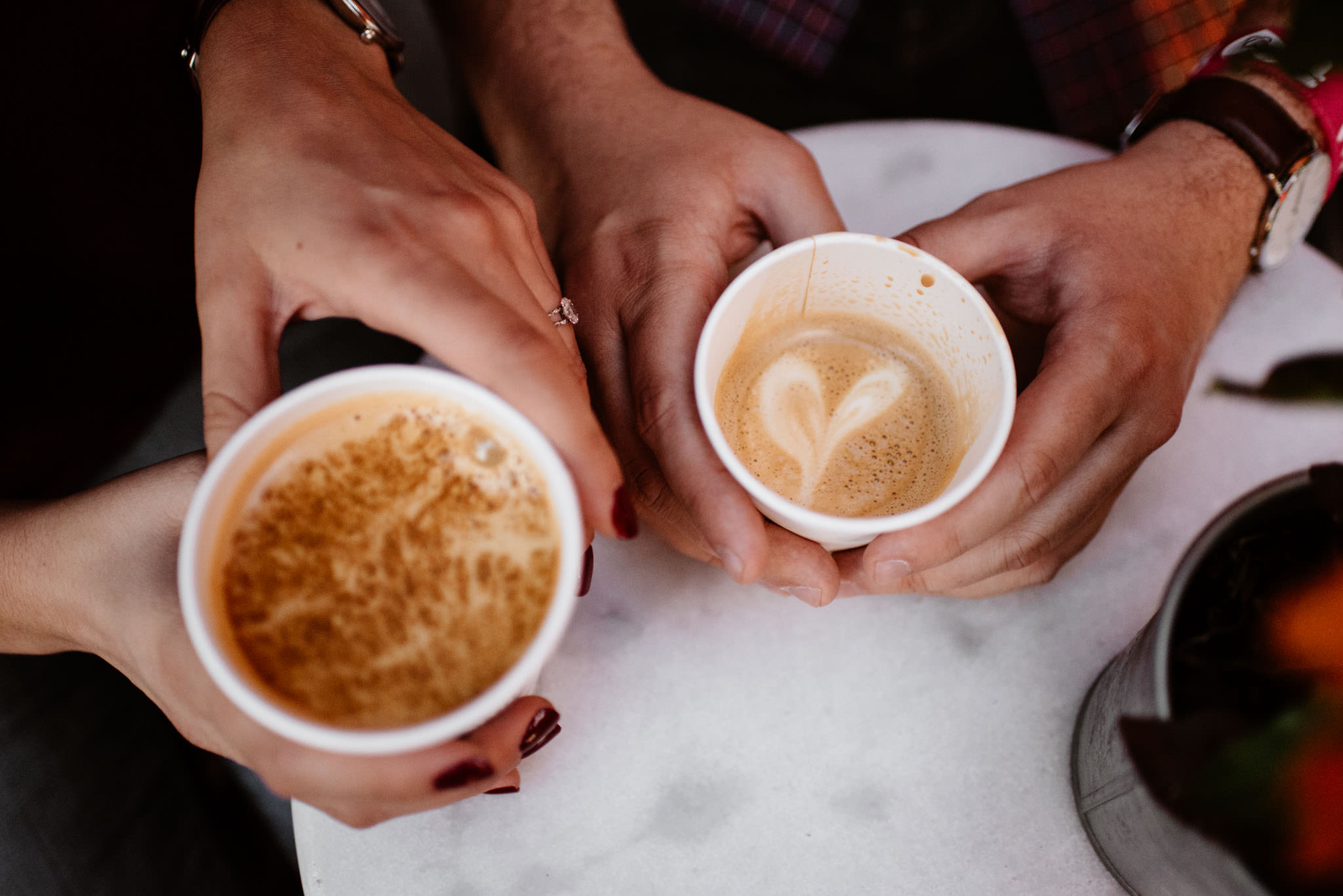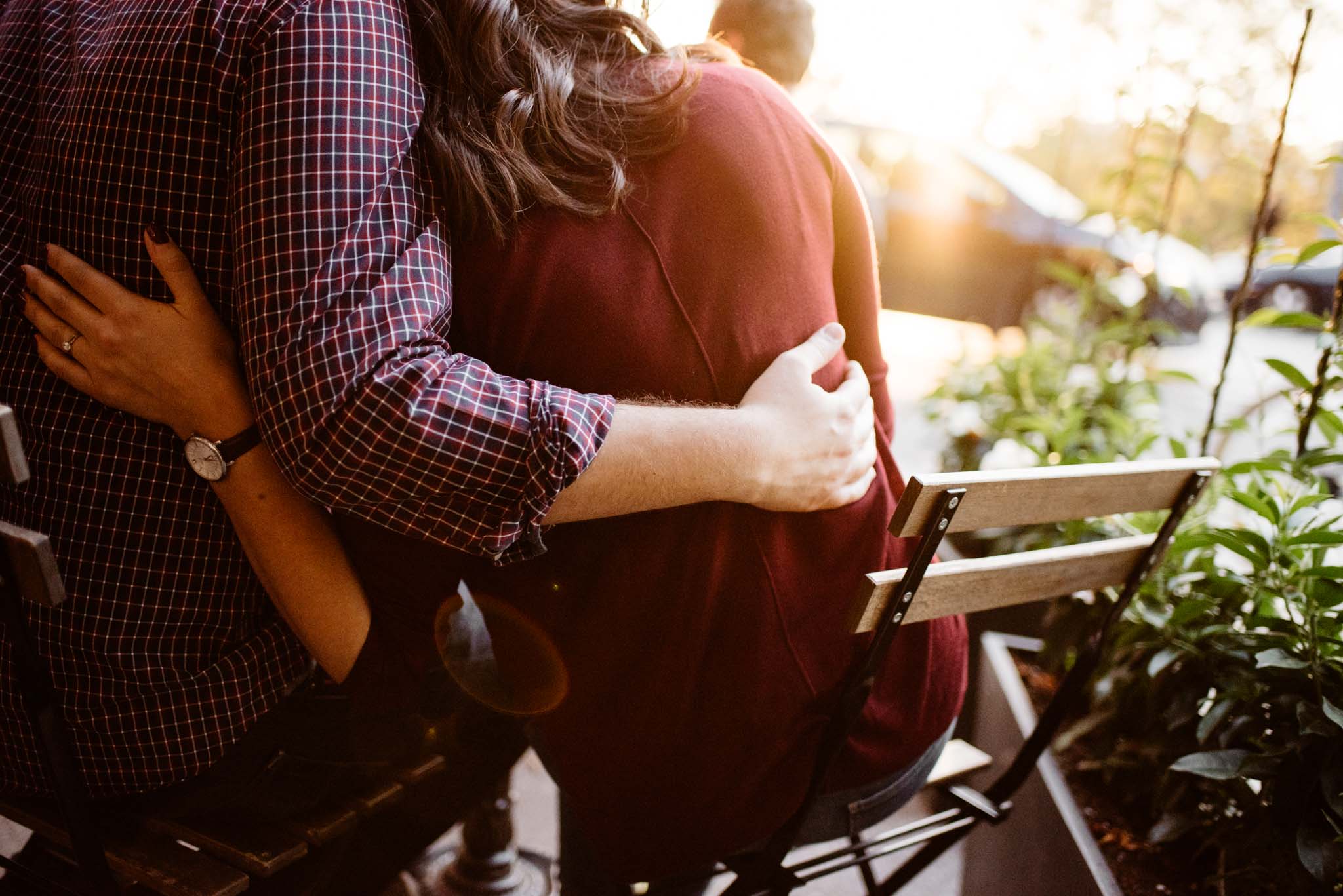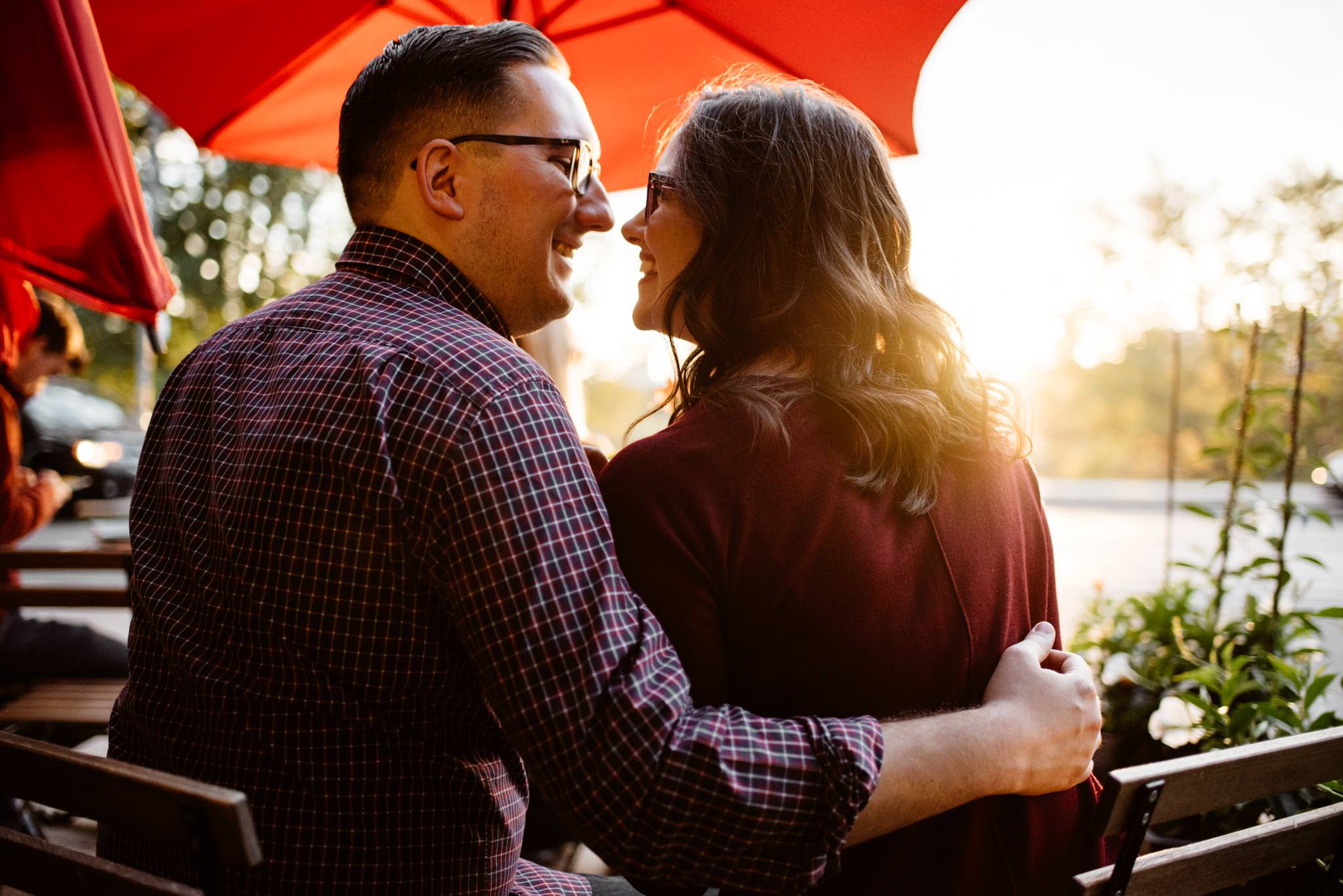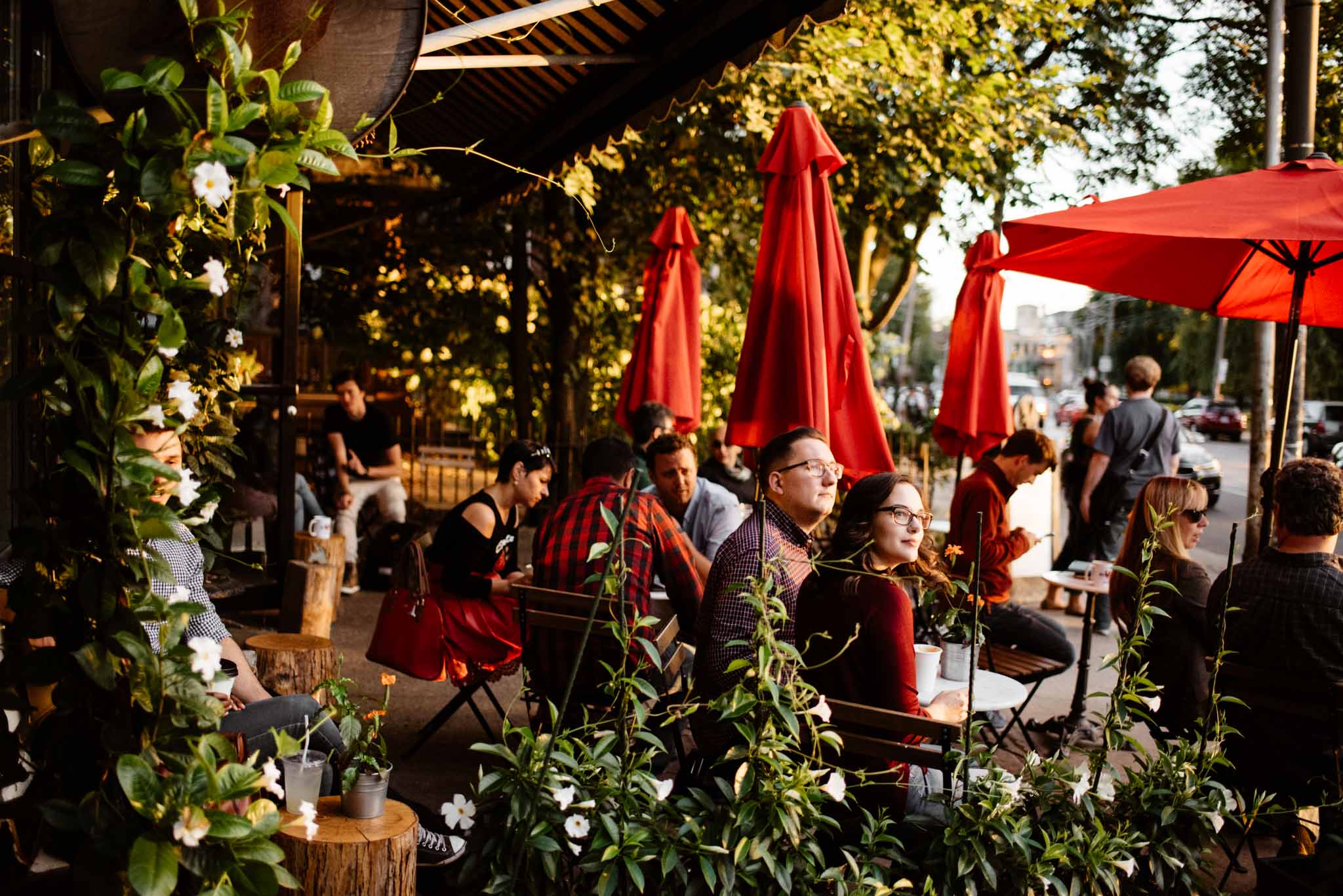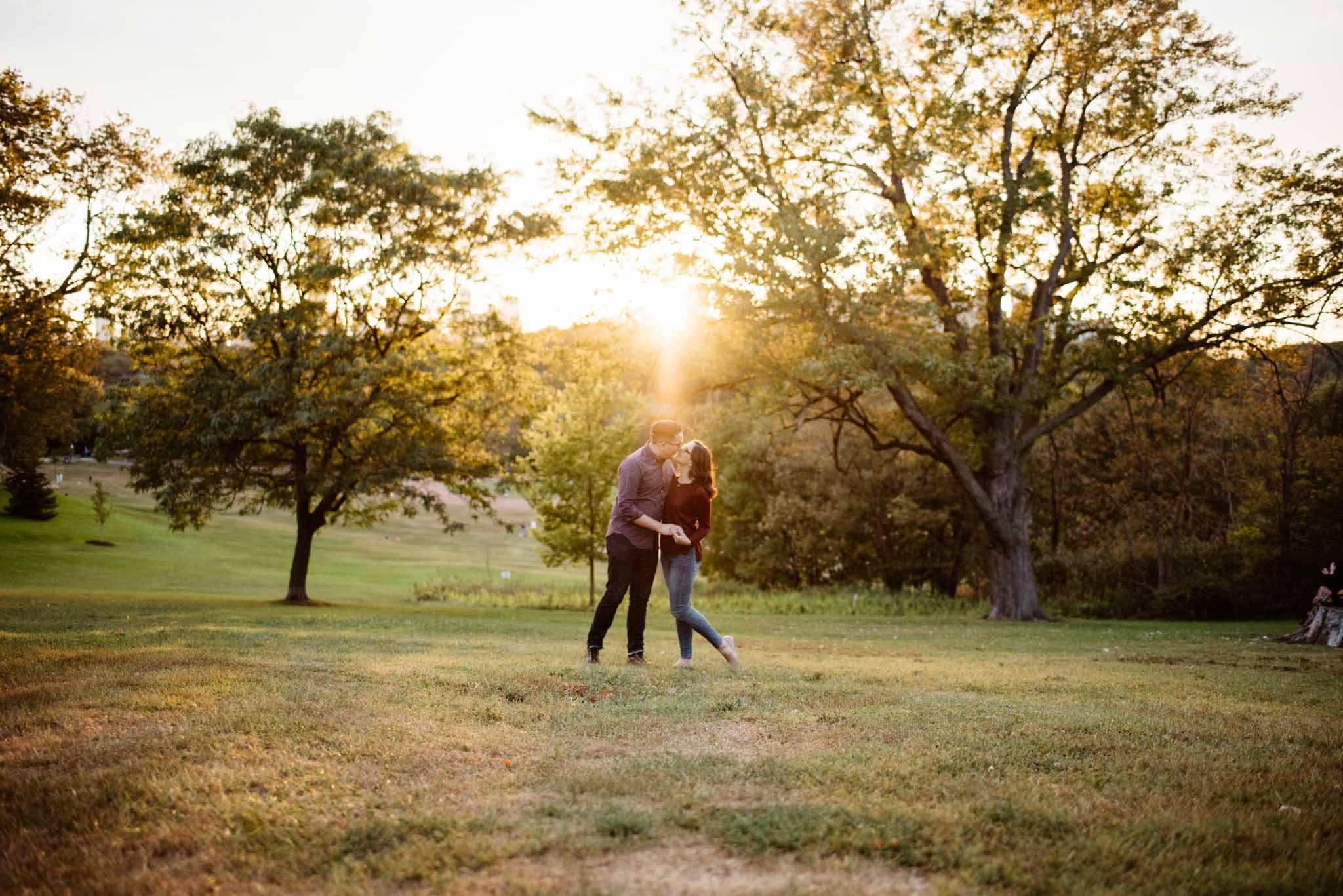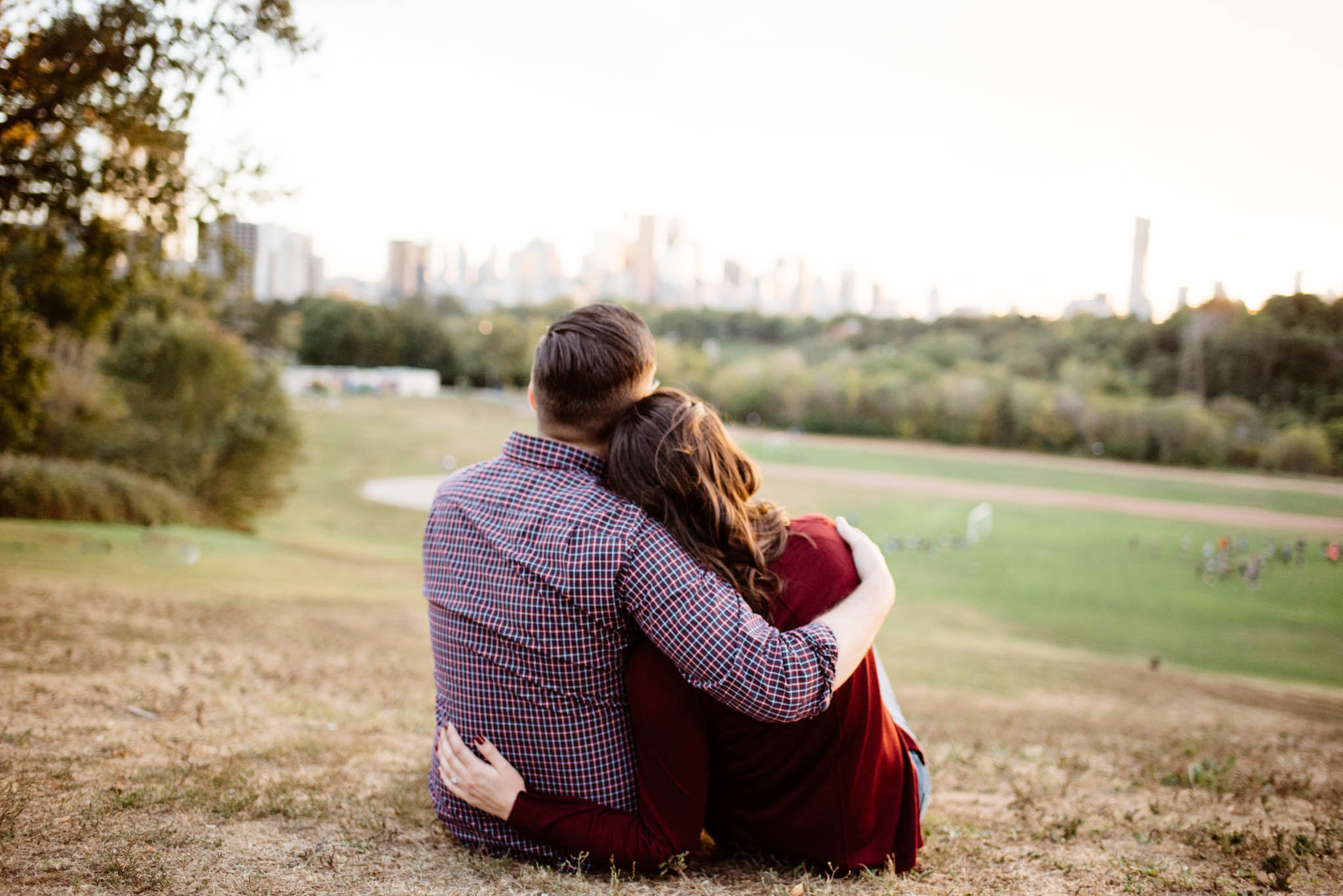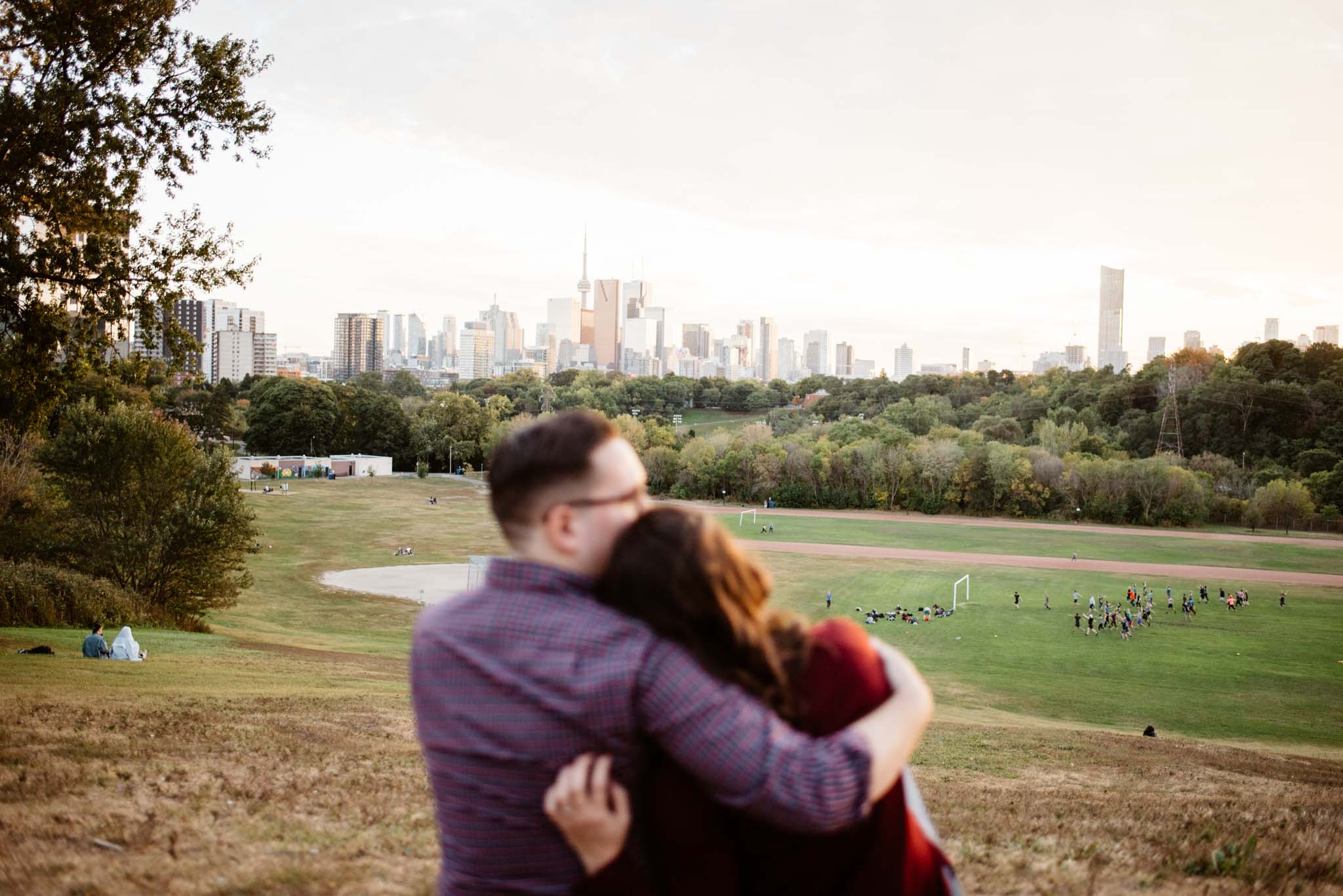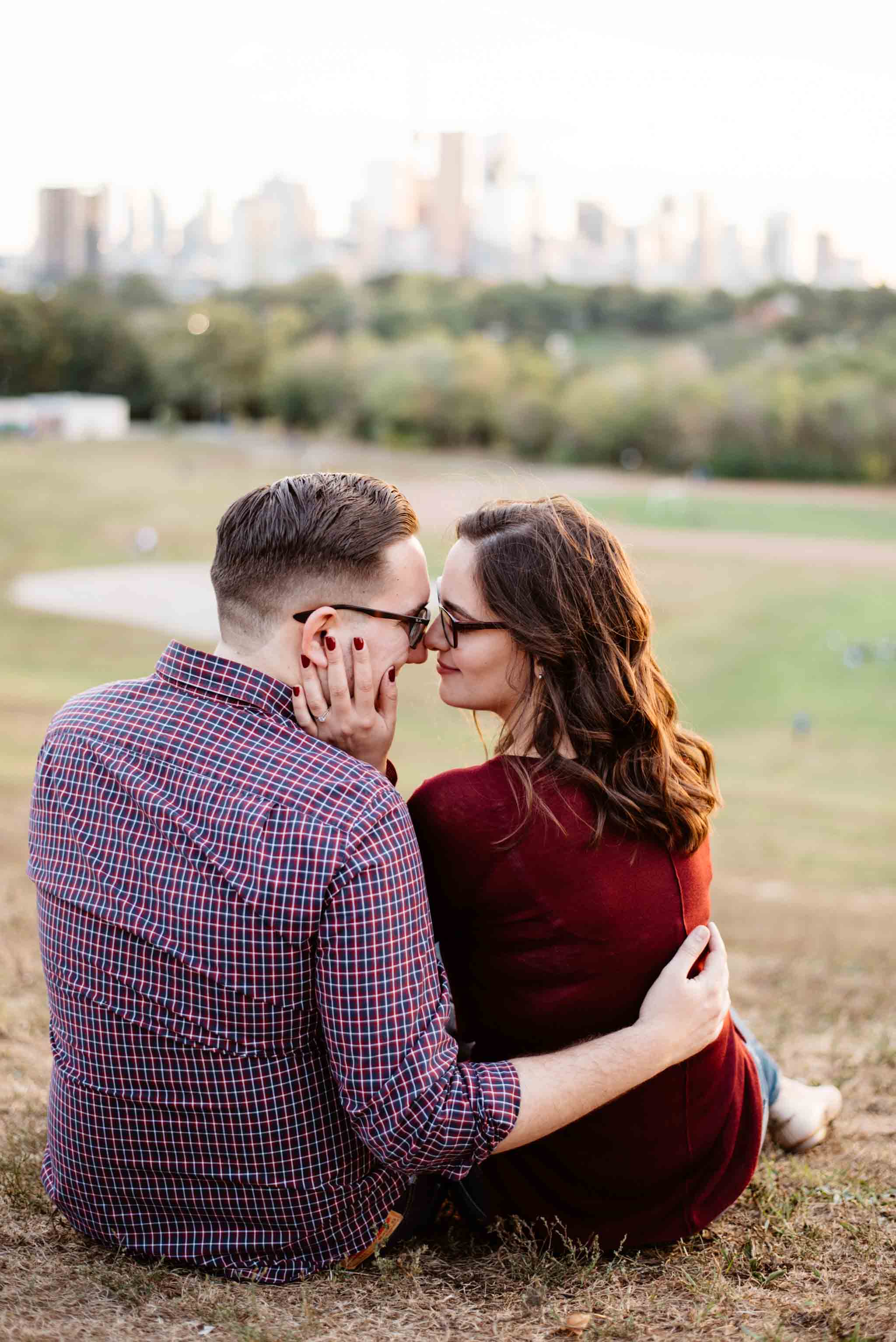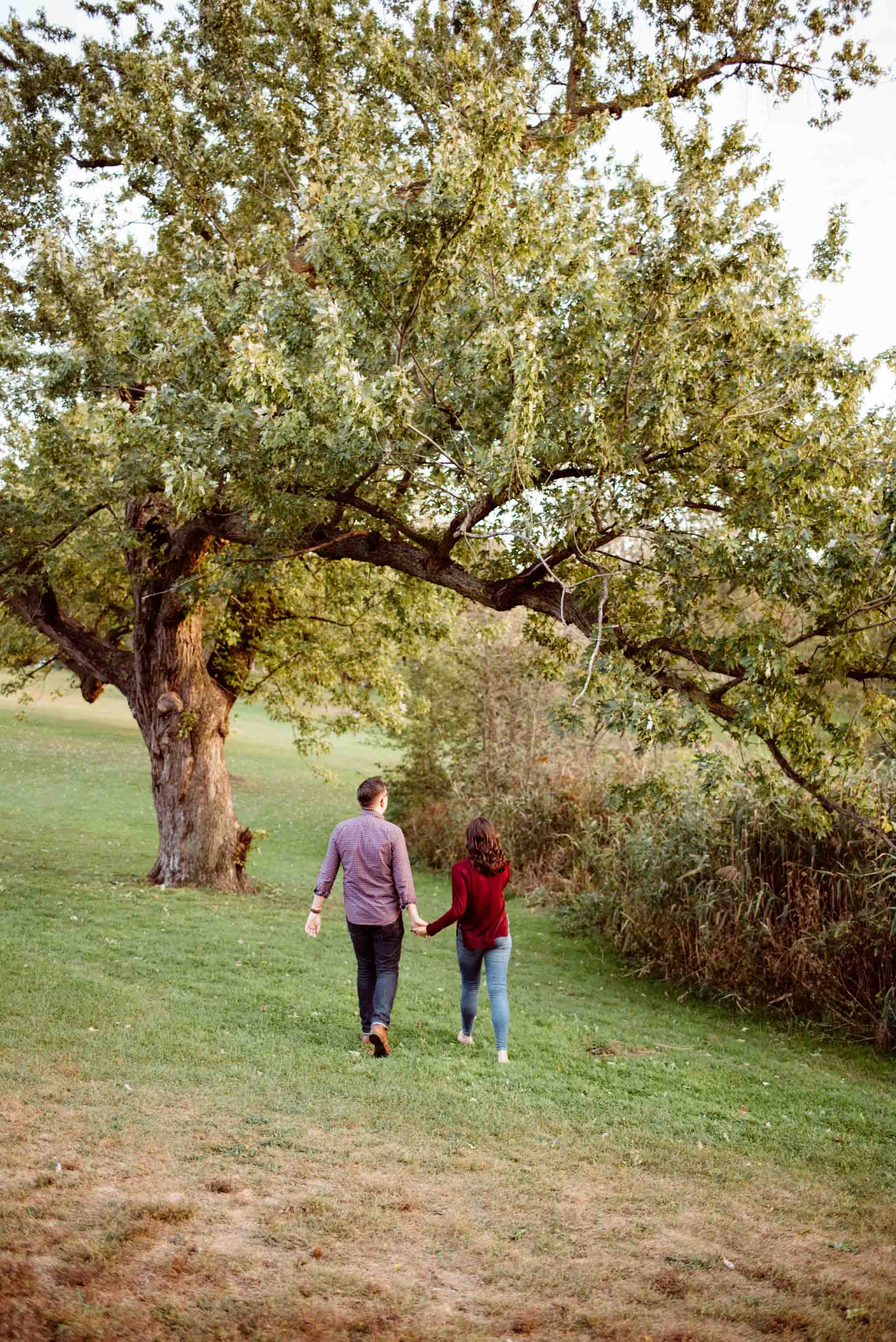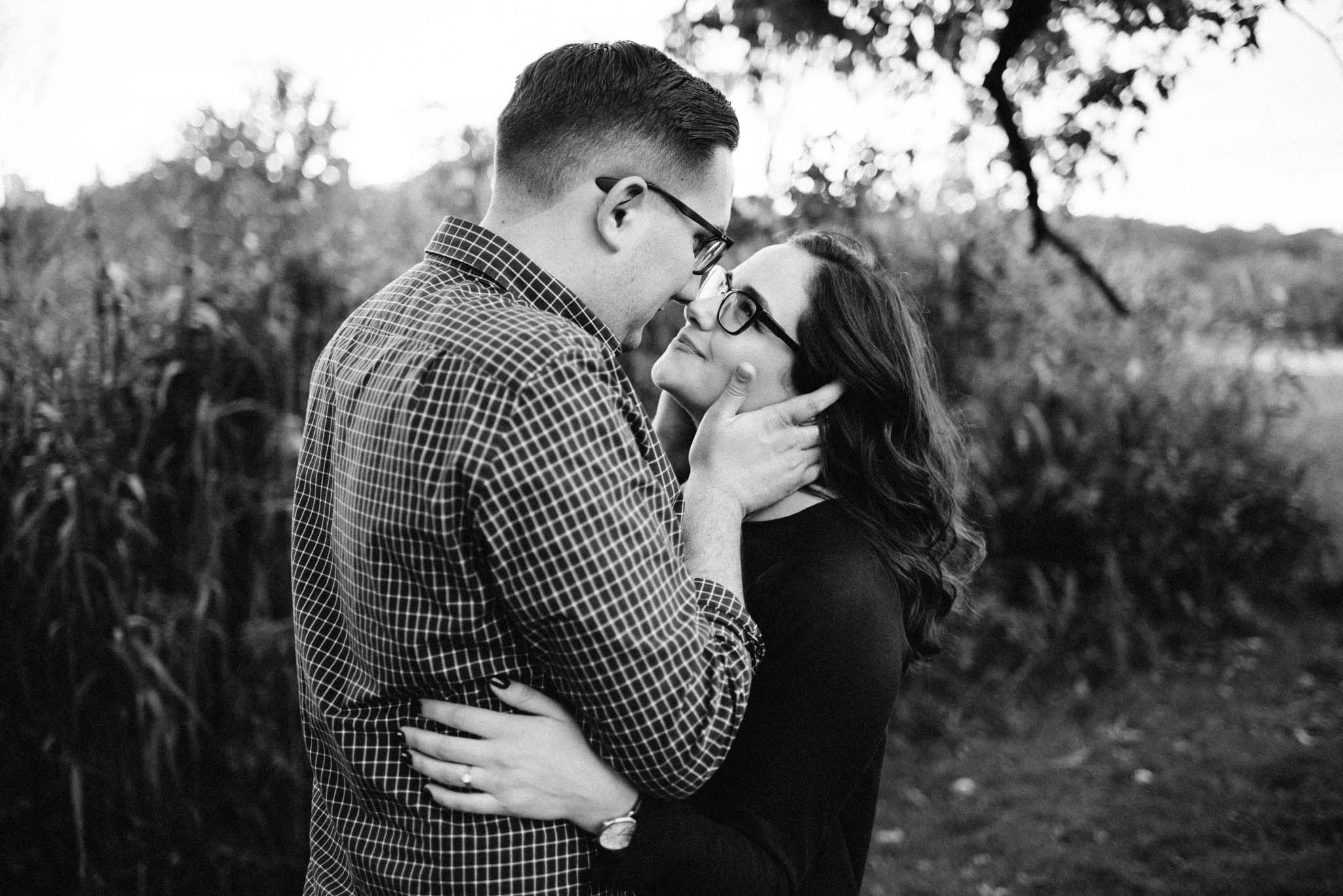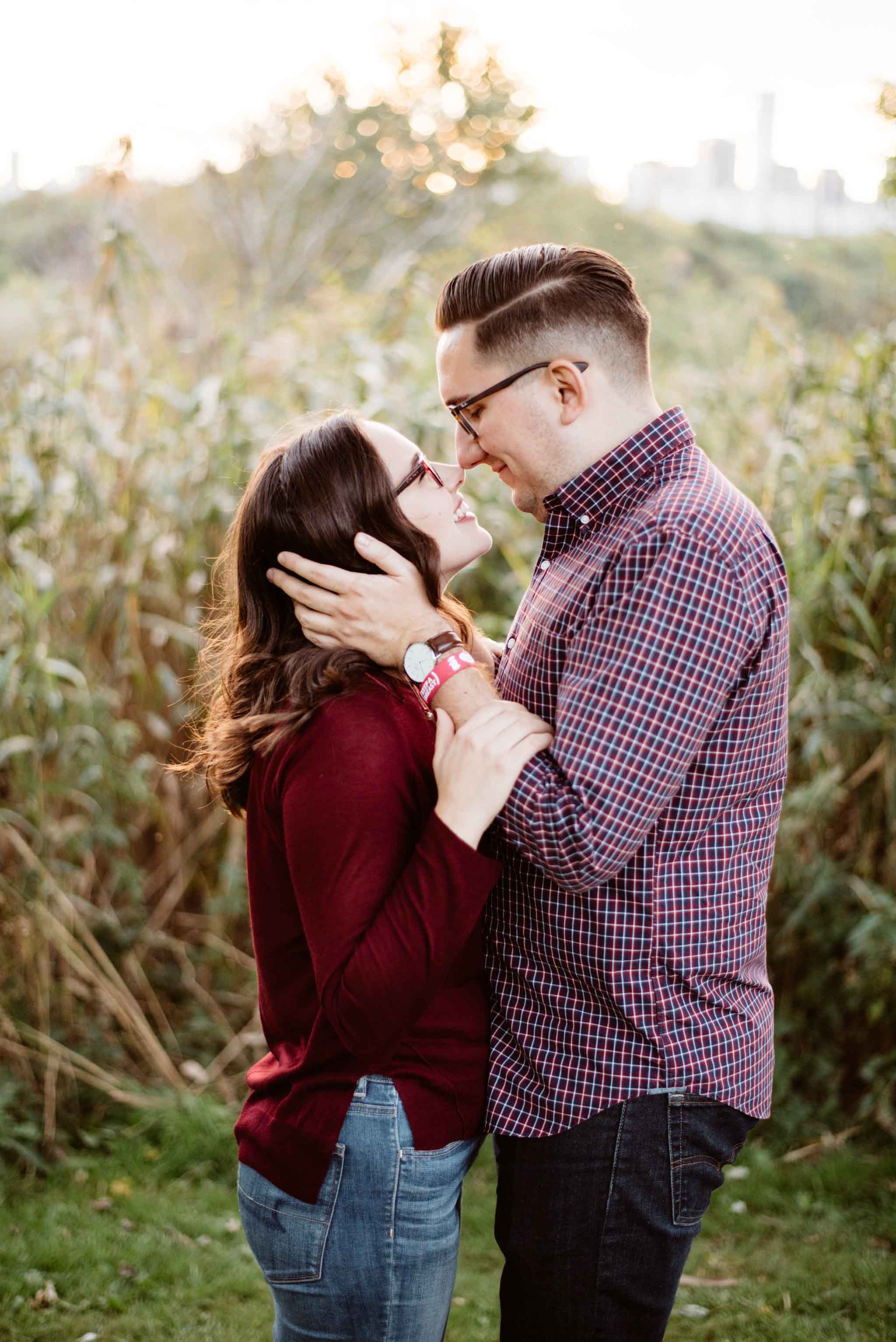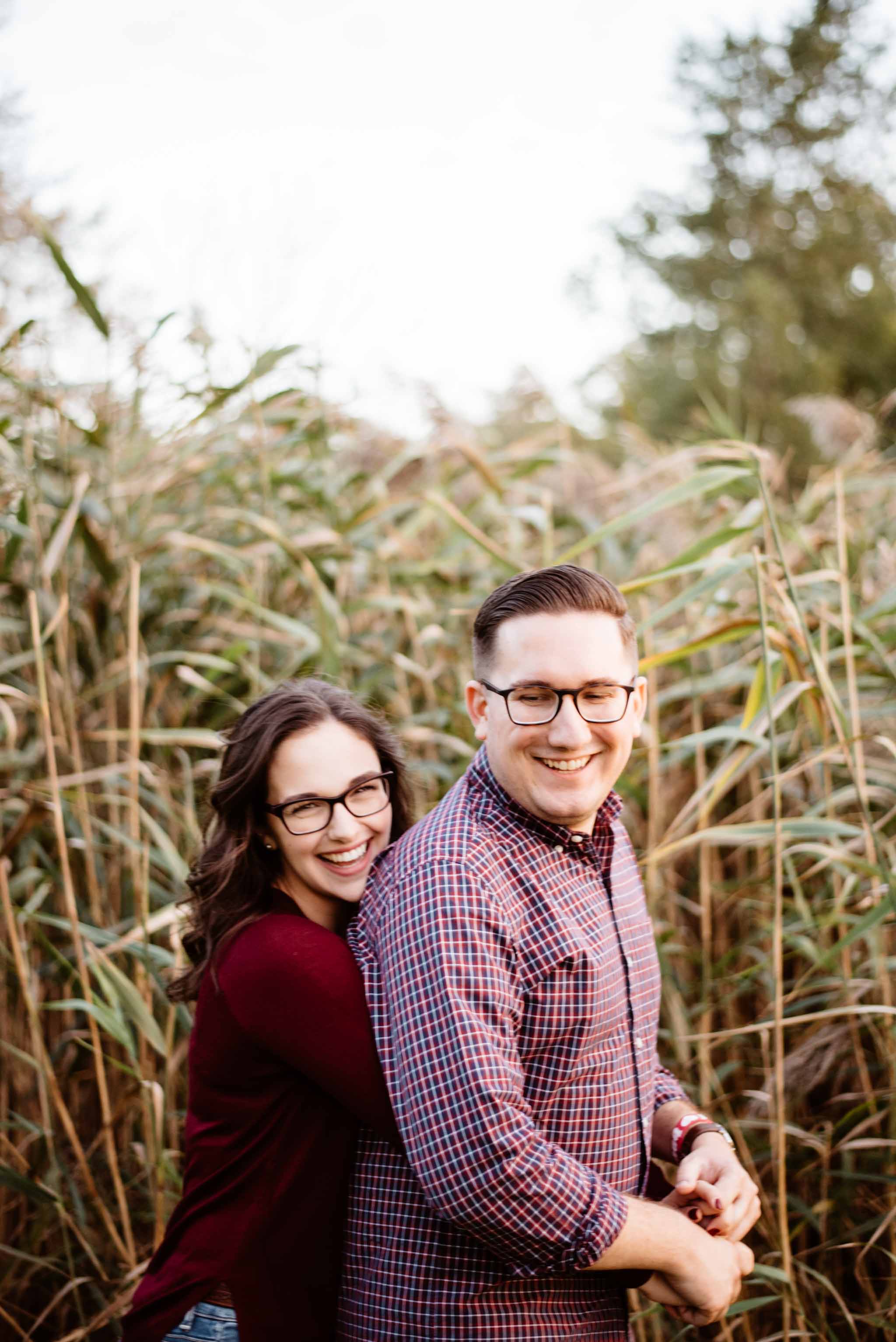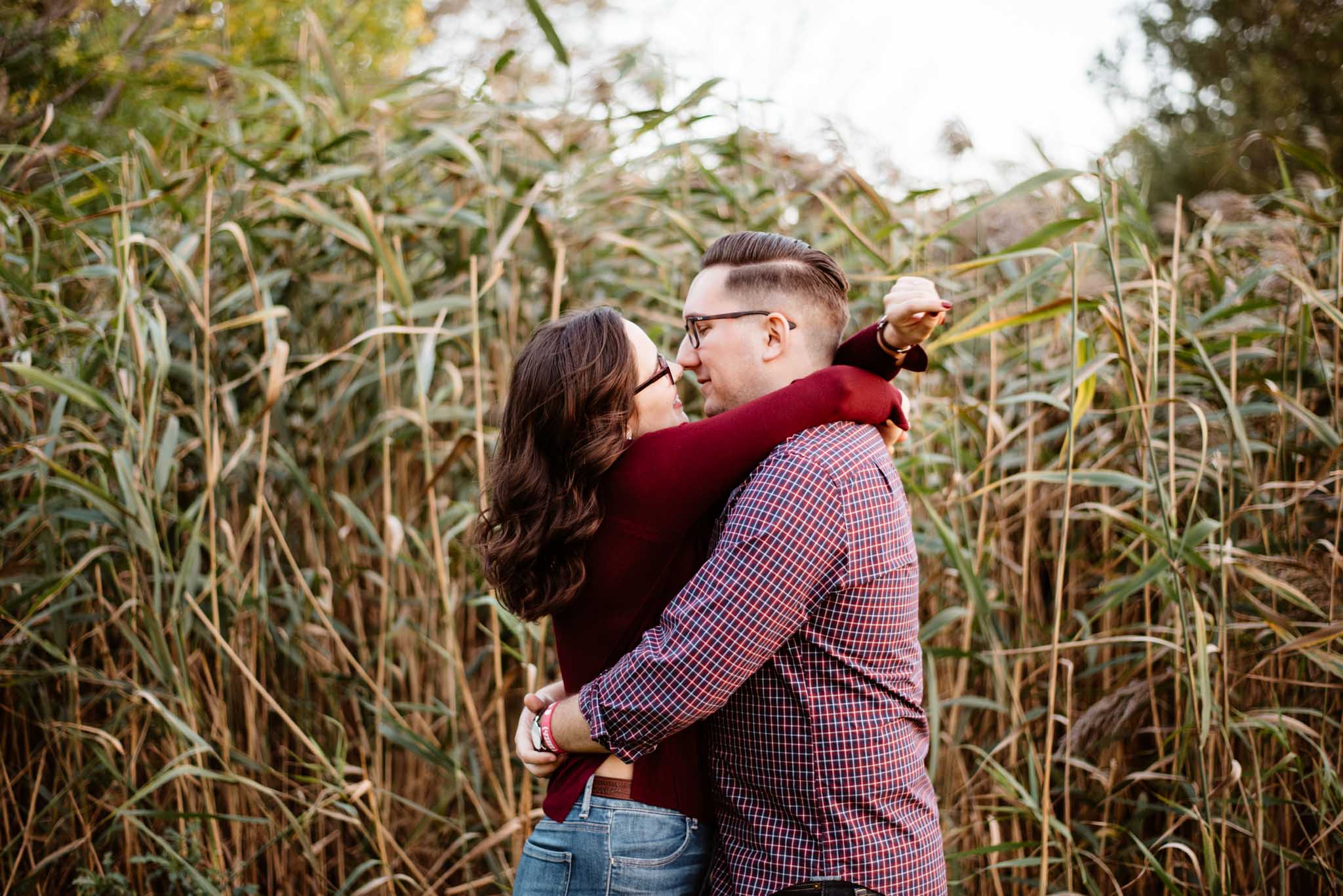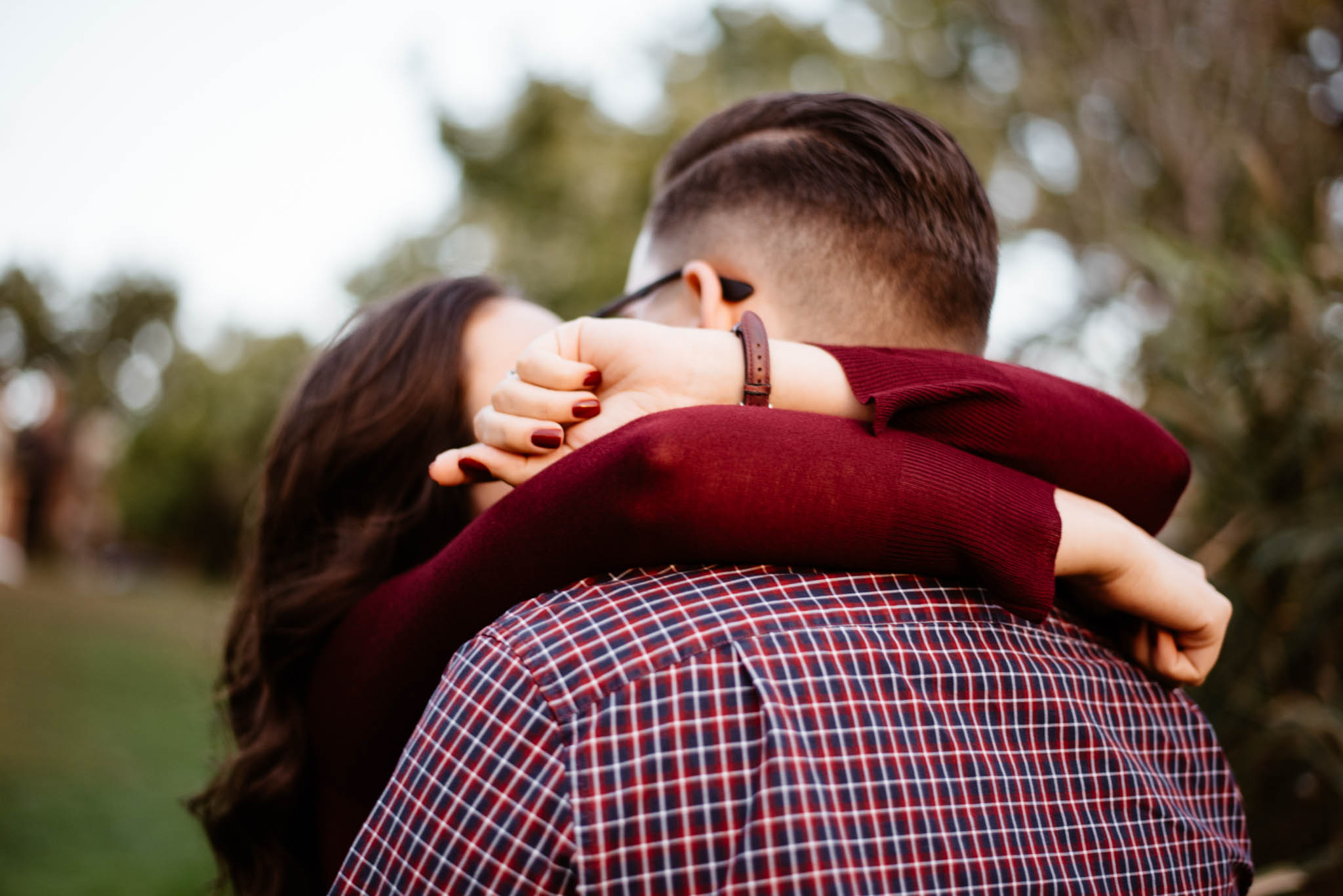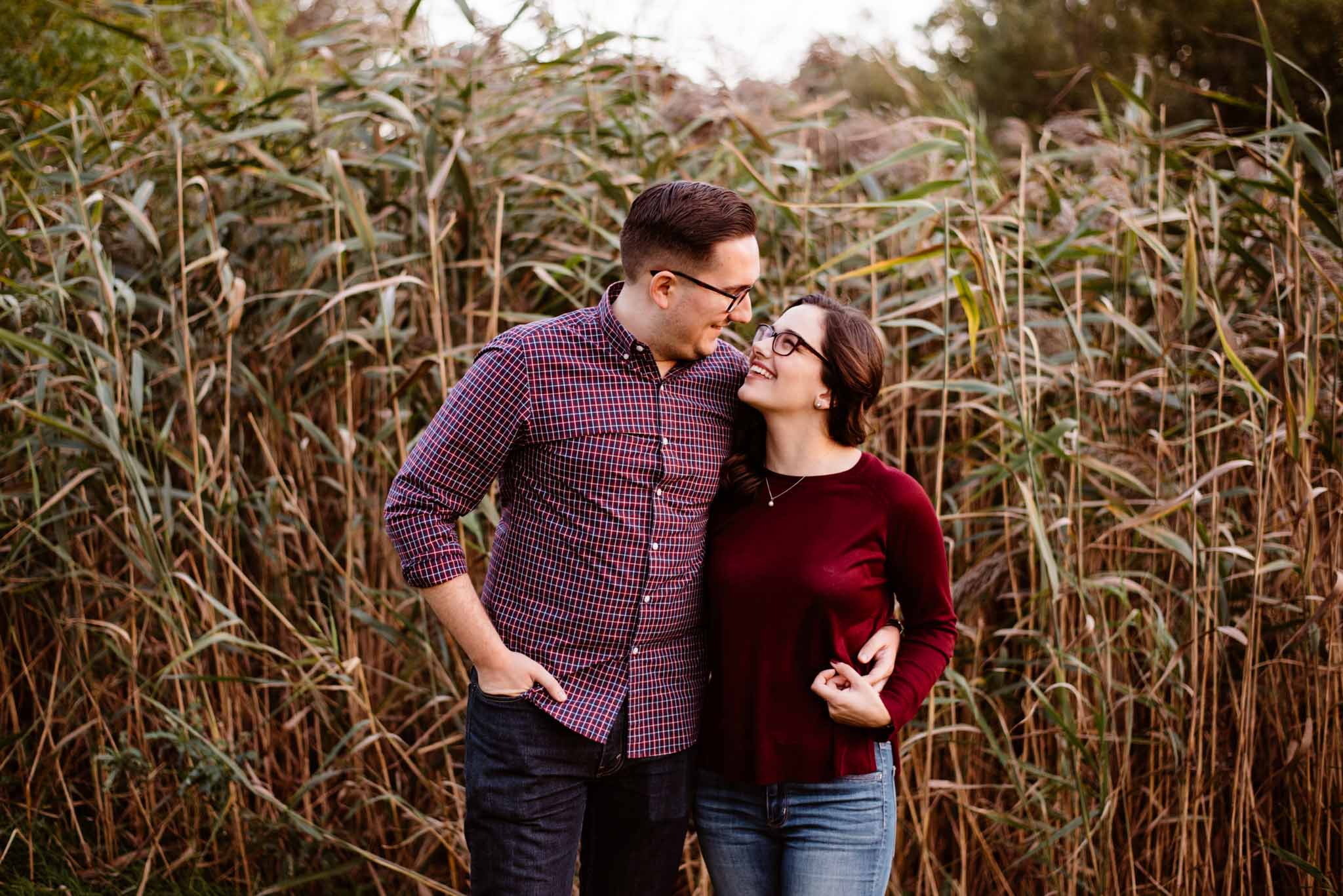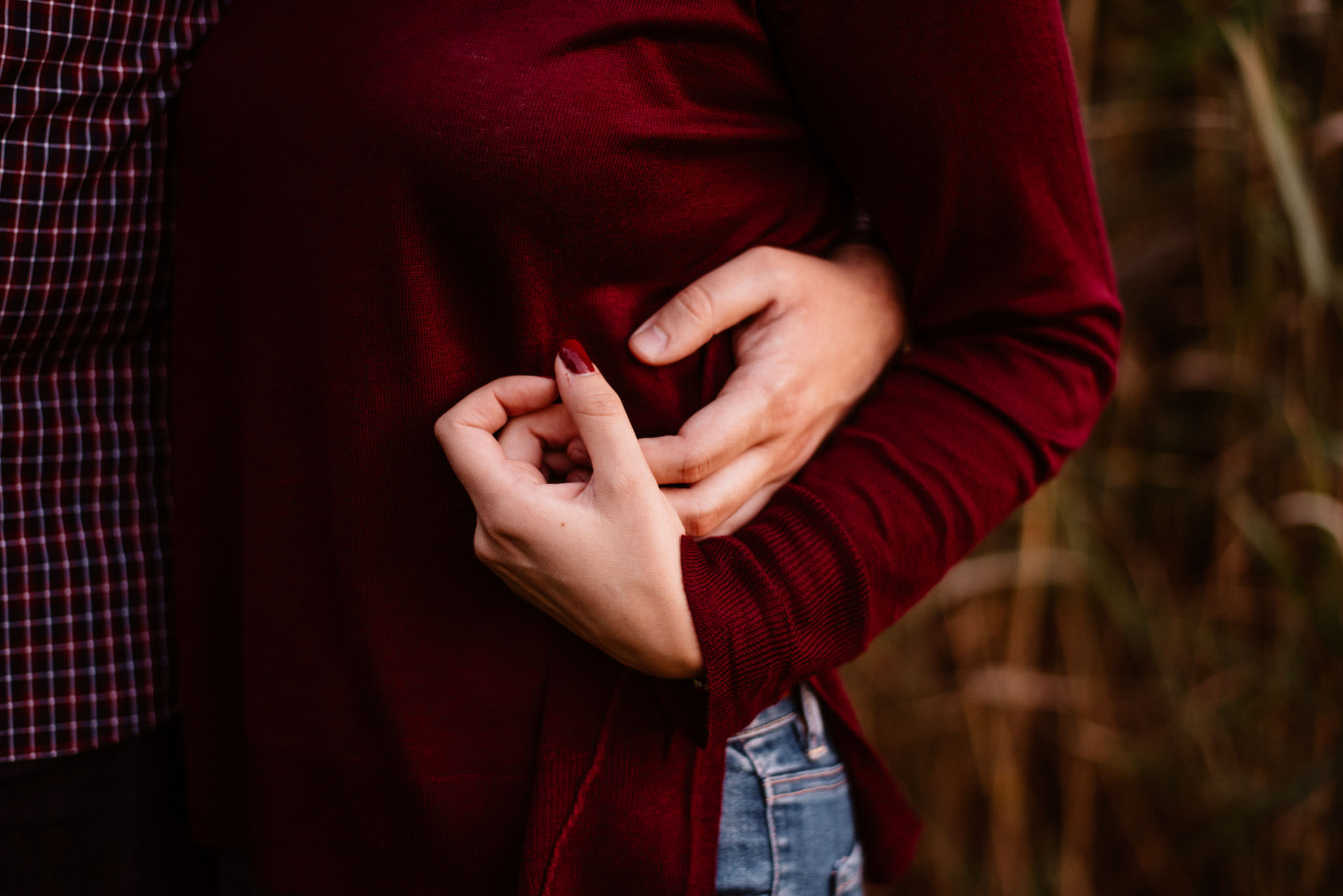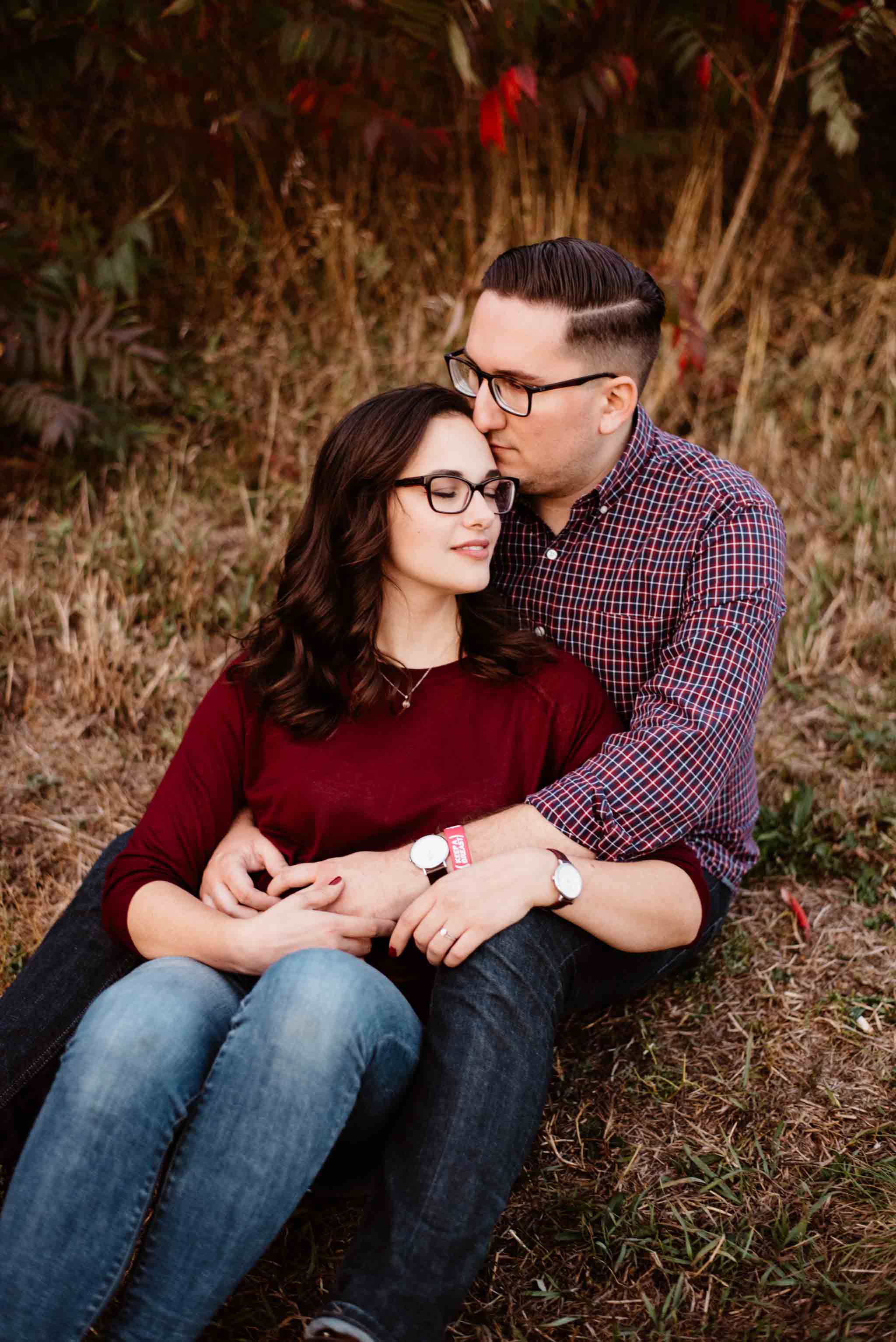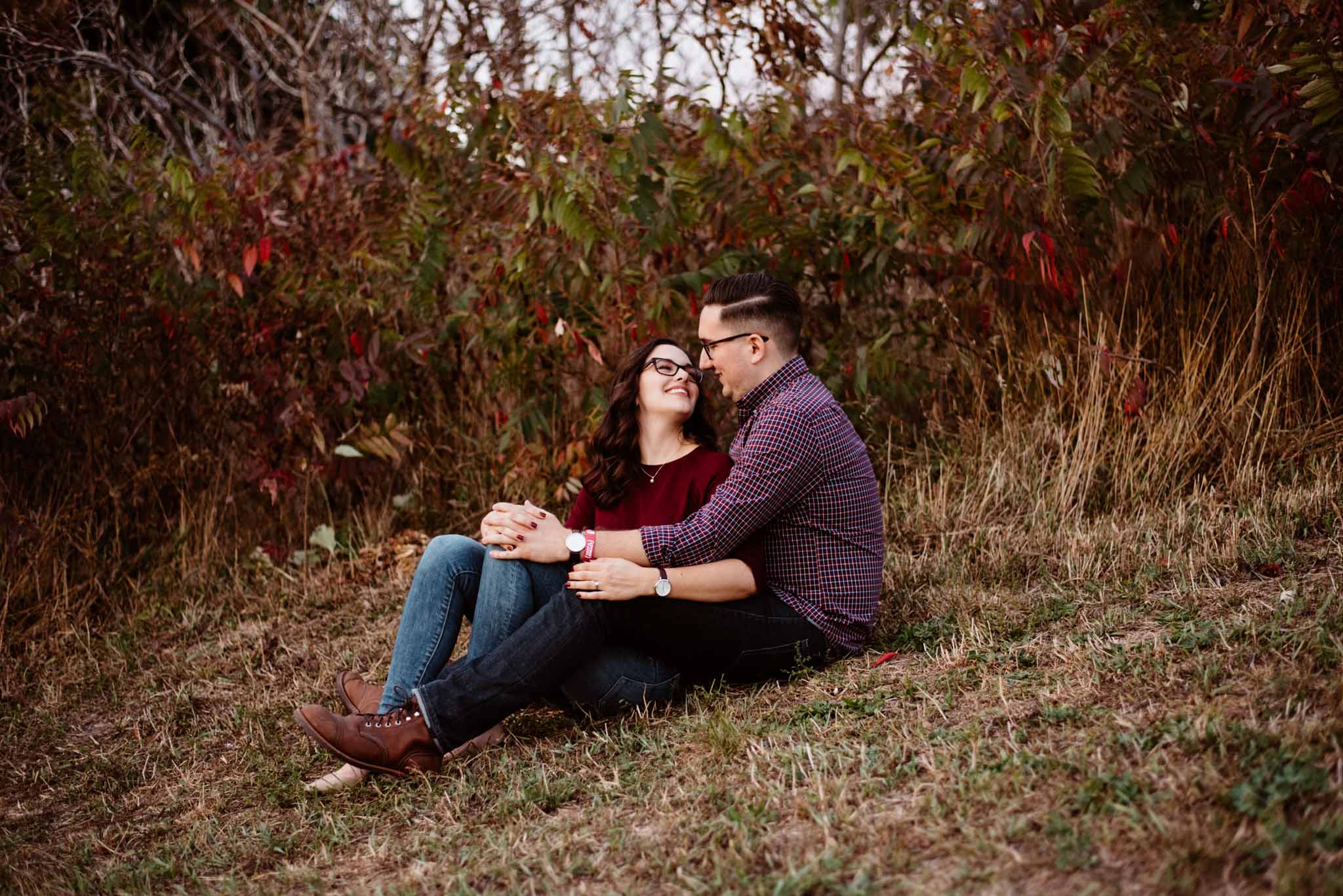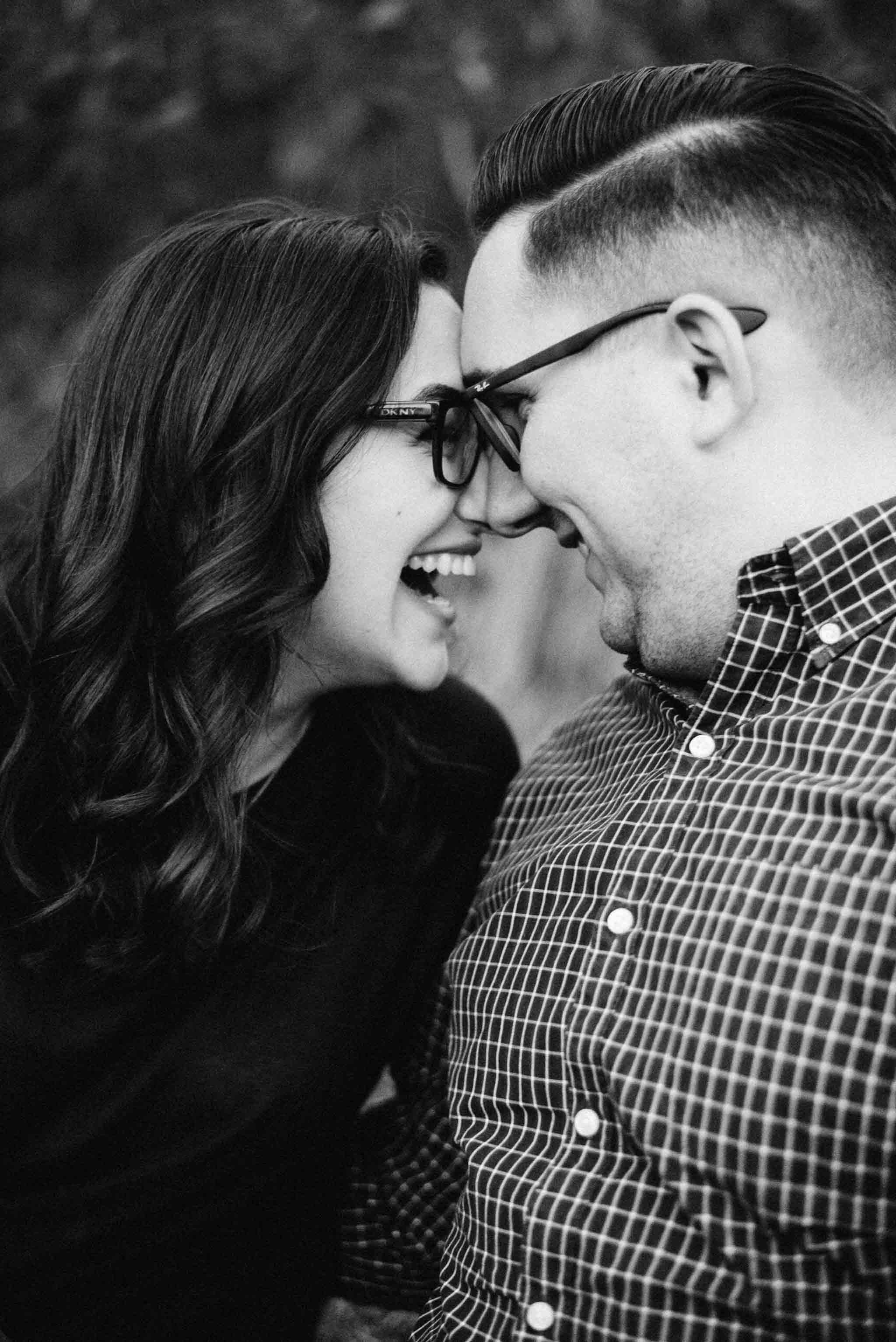 Thanks for a fantastic evening, Giulia & John!!
— Here's their love story! —
John and I technically met when he was 11 and I was 10. John's dad was my elementary school teacher for grades 4 and 5. He visited his dad's class for a few weeks at the end of the school year and I had a crush on him all the way back then. He eventually became a student at the same elementary school and he definitely knew about my school girl crush. He and I went to different high schools and universities though so we didn't reconnect until later, first just through a friend request in the early years of having Facebook.
To this day I can't explain what possessed me to send John a Facebook message asking for advice on buying a laptop. I knew he worked at Future Shop but he and I were basically strangers. But am I ever glad glad I did, because that message was what first really put me on his radar. Almost a year later he tagged me in a post and sent me a message, and a week after that we went for coffee.
A foot of snow came down on the day we were supposed to meet at a Starbucks, but that didn't stop either of us from showing up. Coffee turned into a dinner date when we couldn't stop talking about movies, family stories and common interests. We both felt the connection right away, and one date quickly turned into multiple, and we both couldn't be happier. 🙂
—
Enjoyed these Leslieville engagement photos? Julie & Gary also did their engagement session in the 'hood, including a stop at Te Aro and a casual stroll. Date nights don't have to be complicated to be lovely!