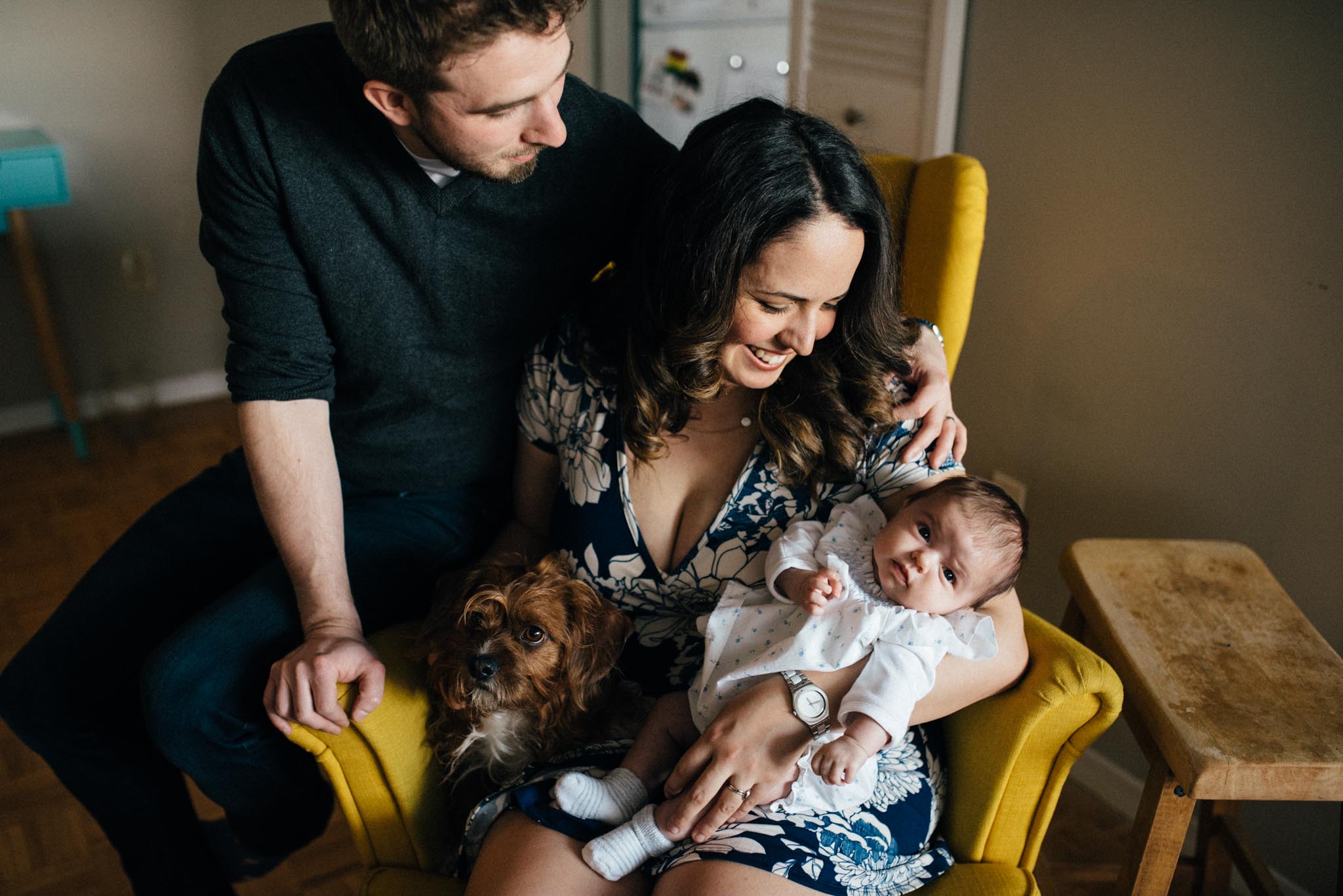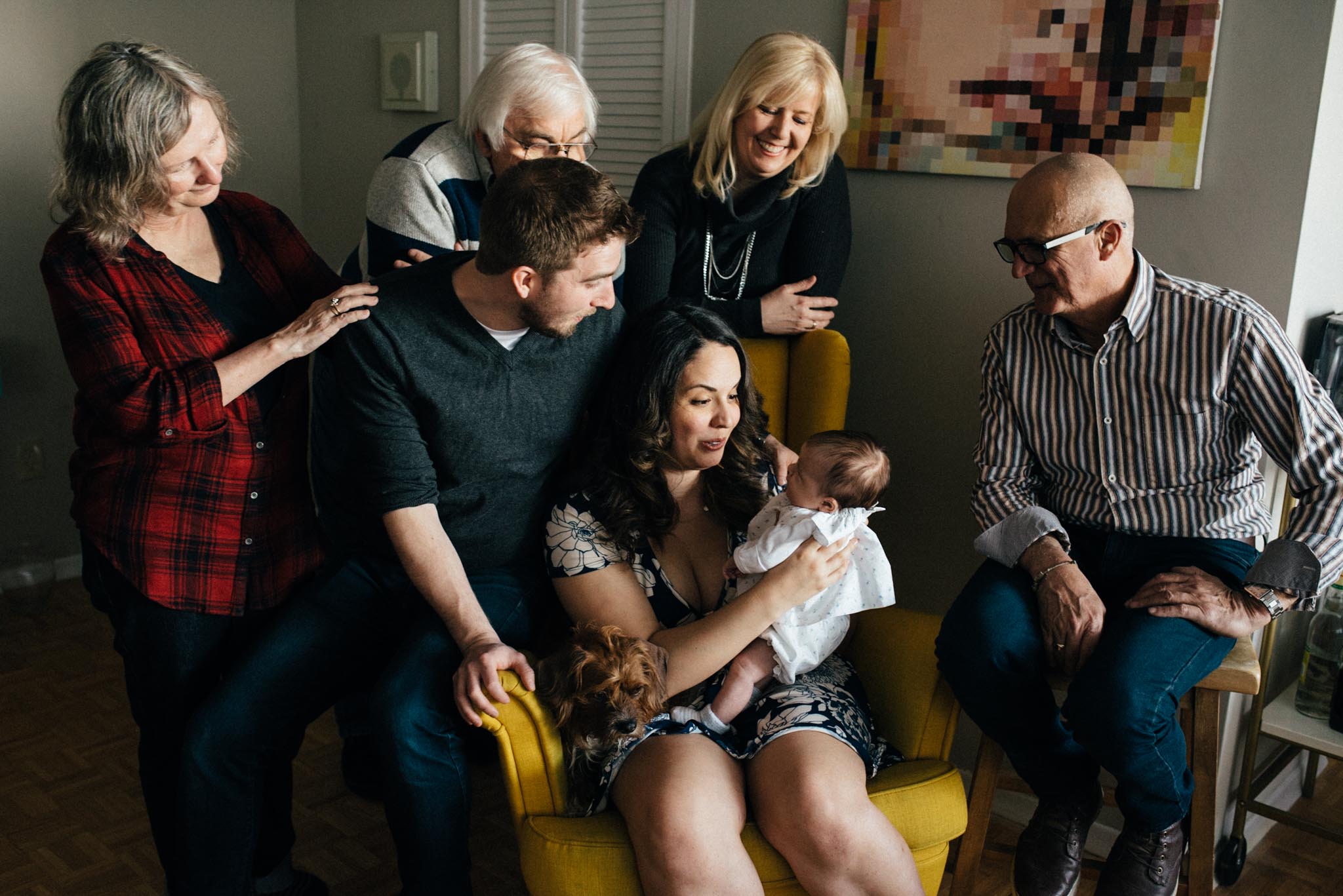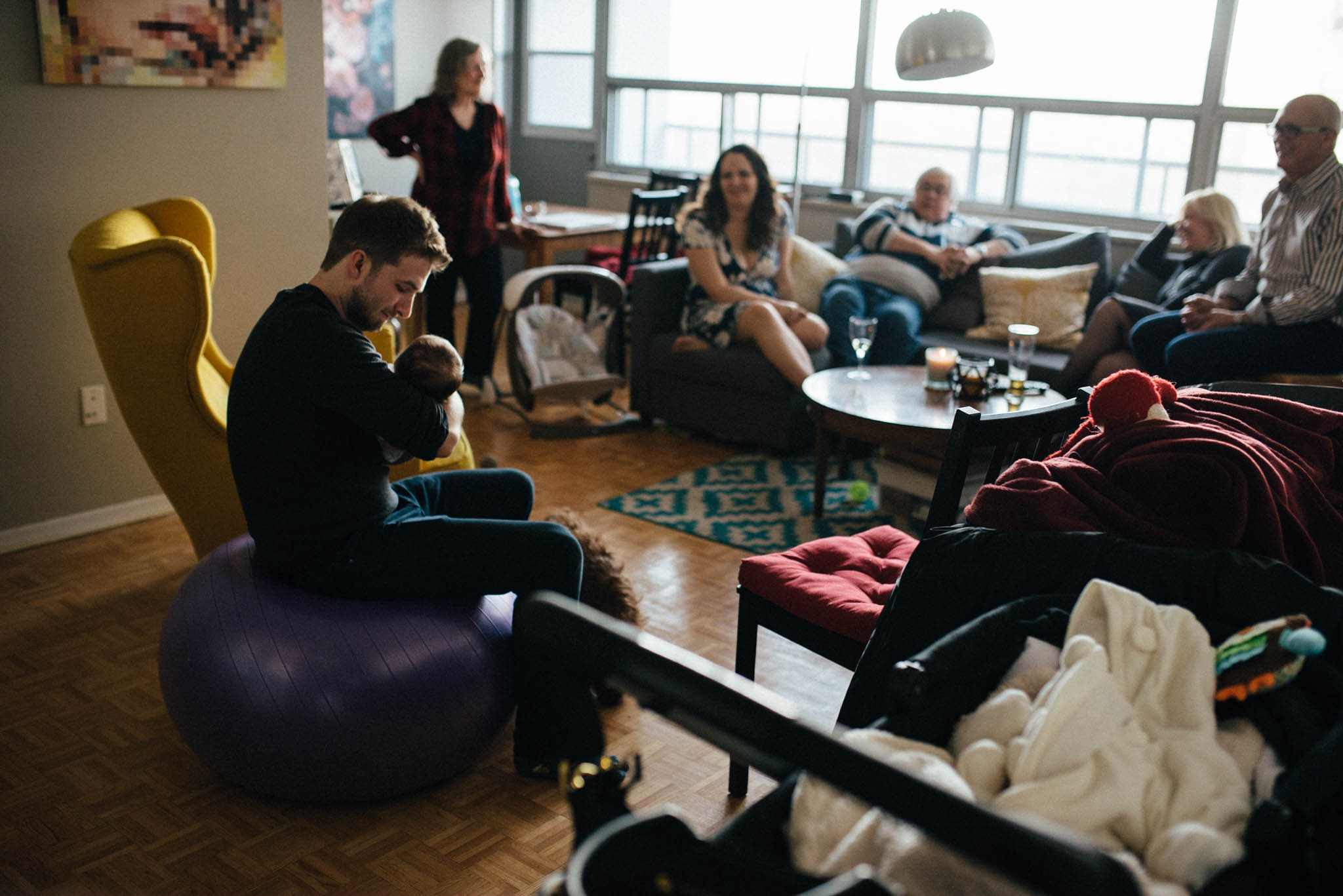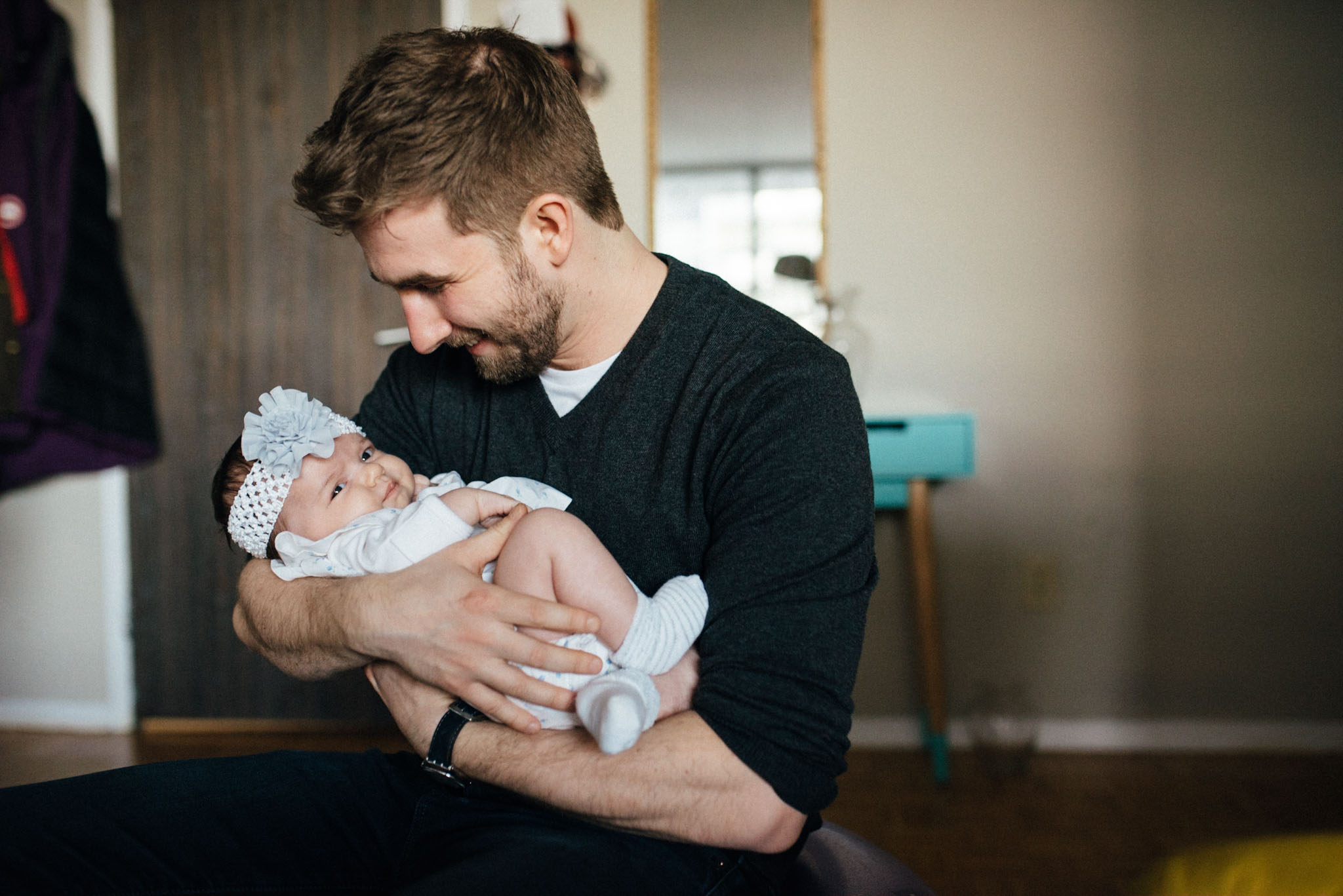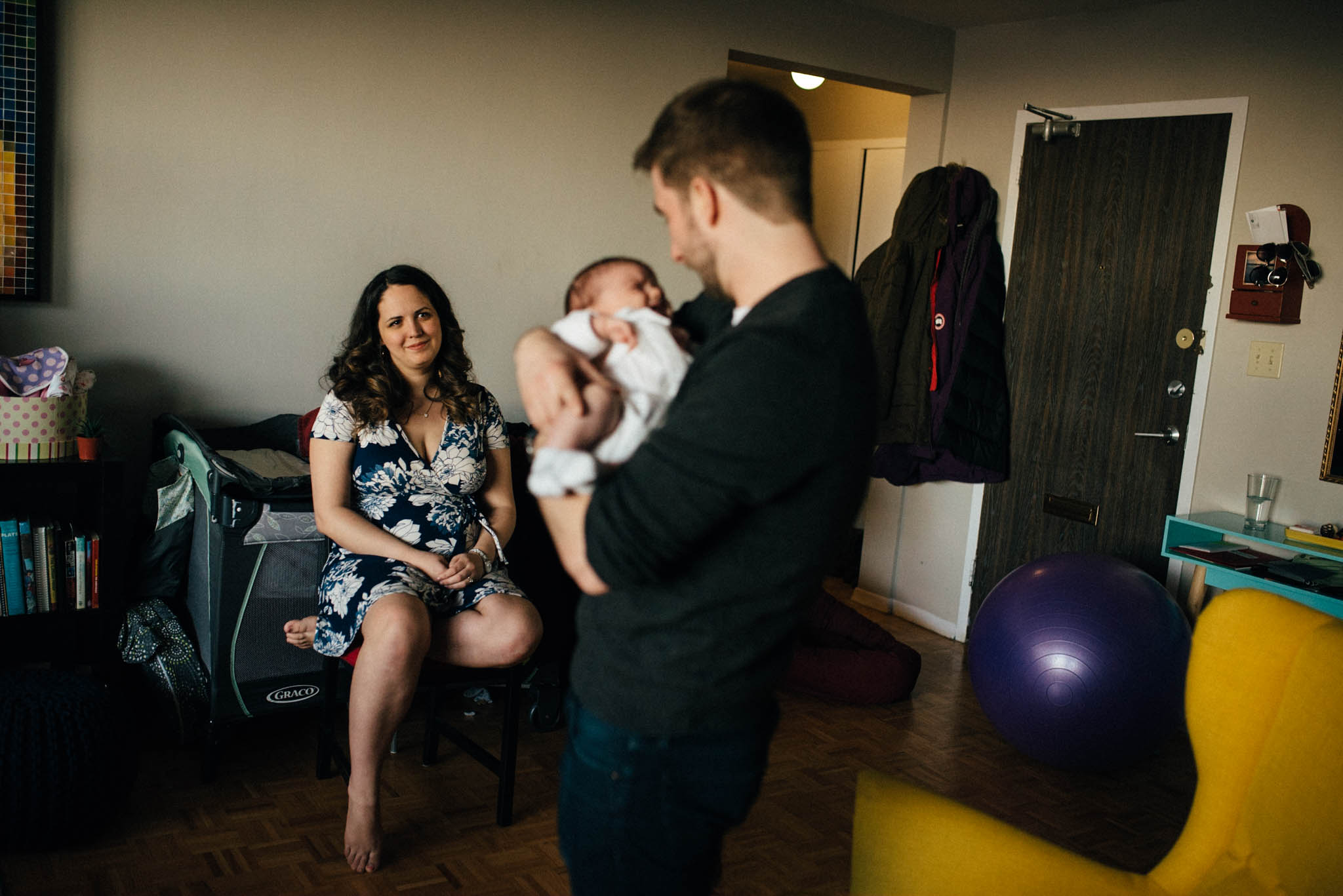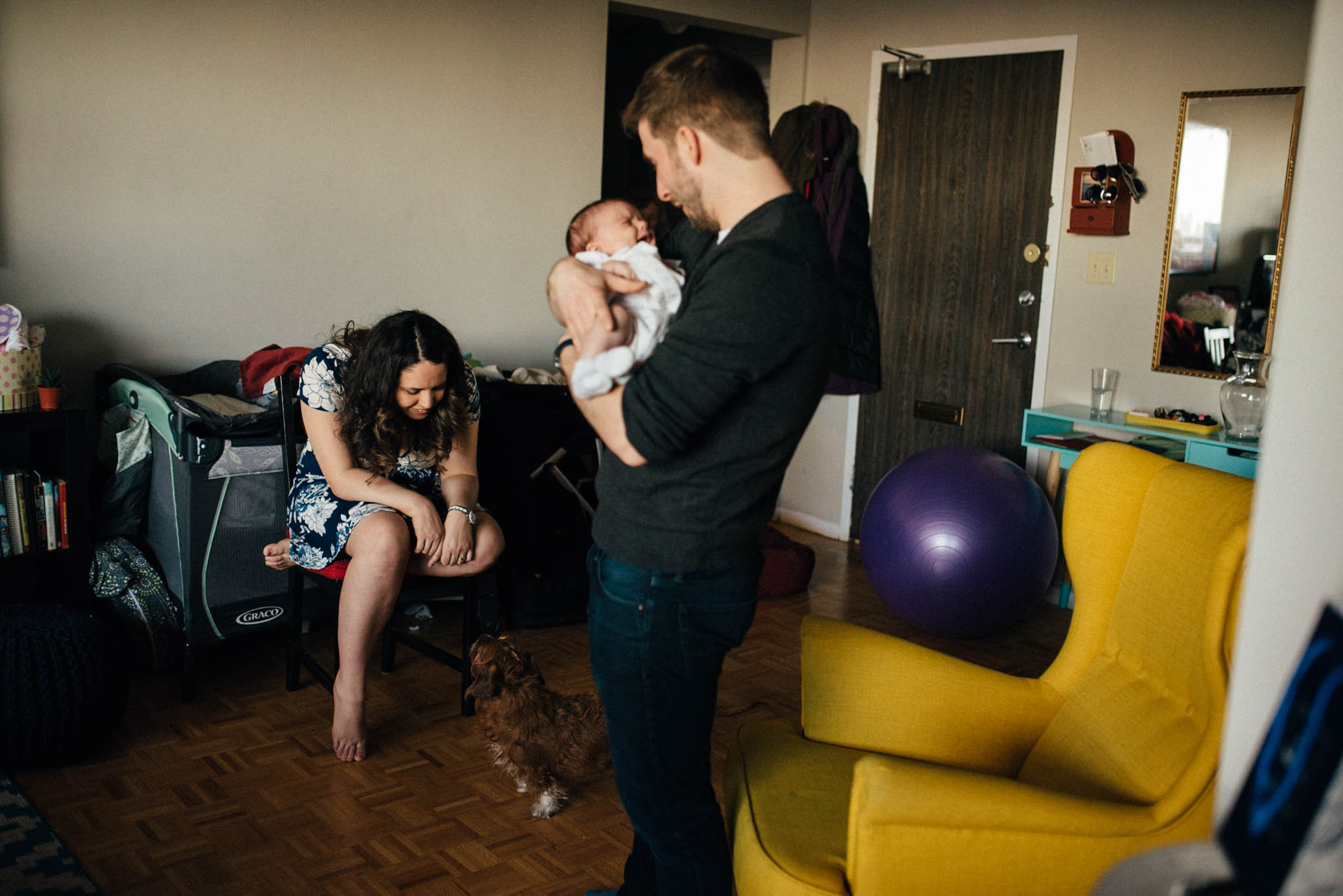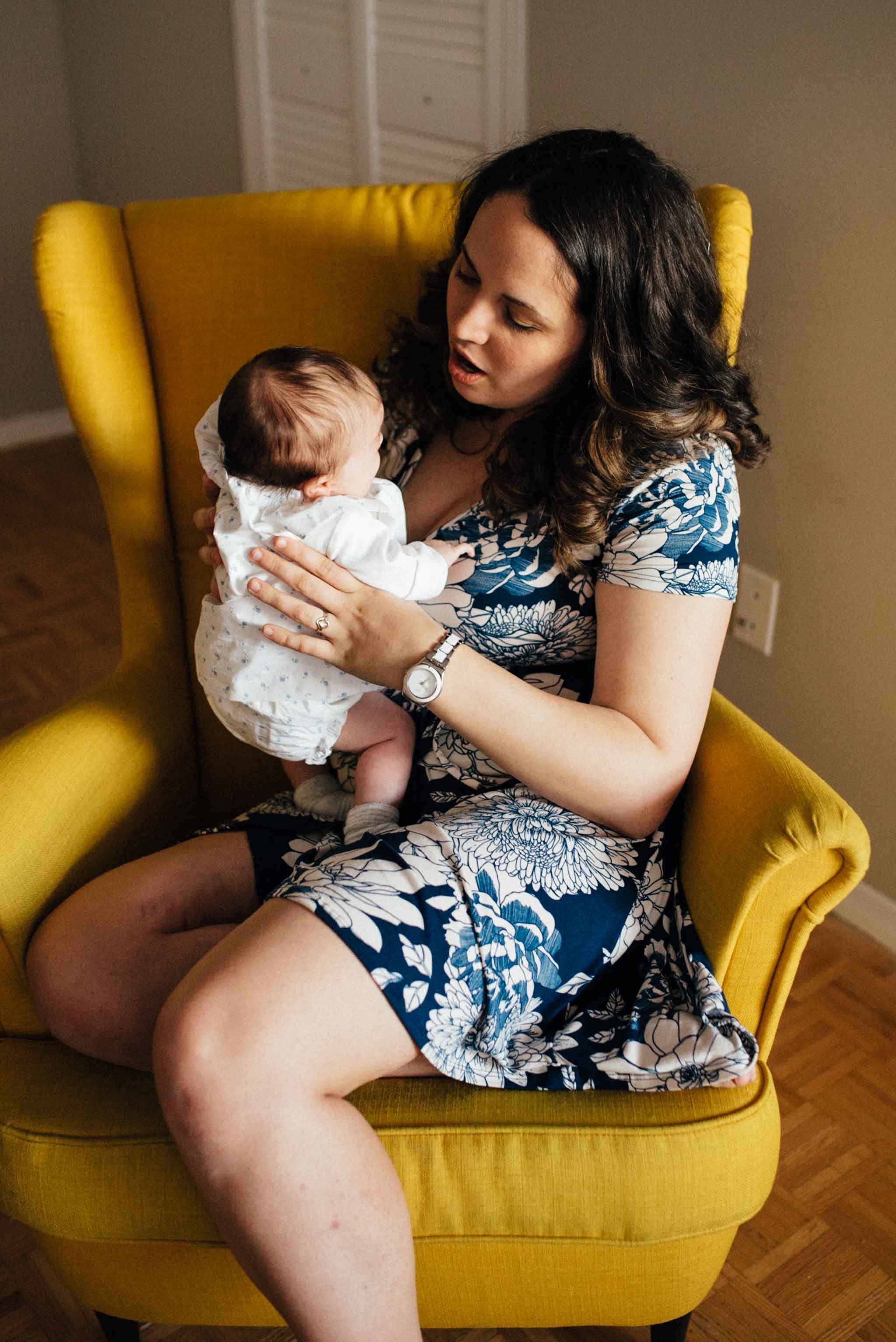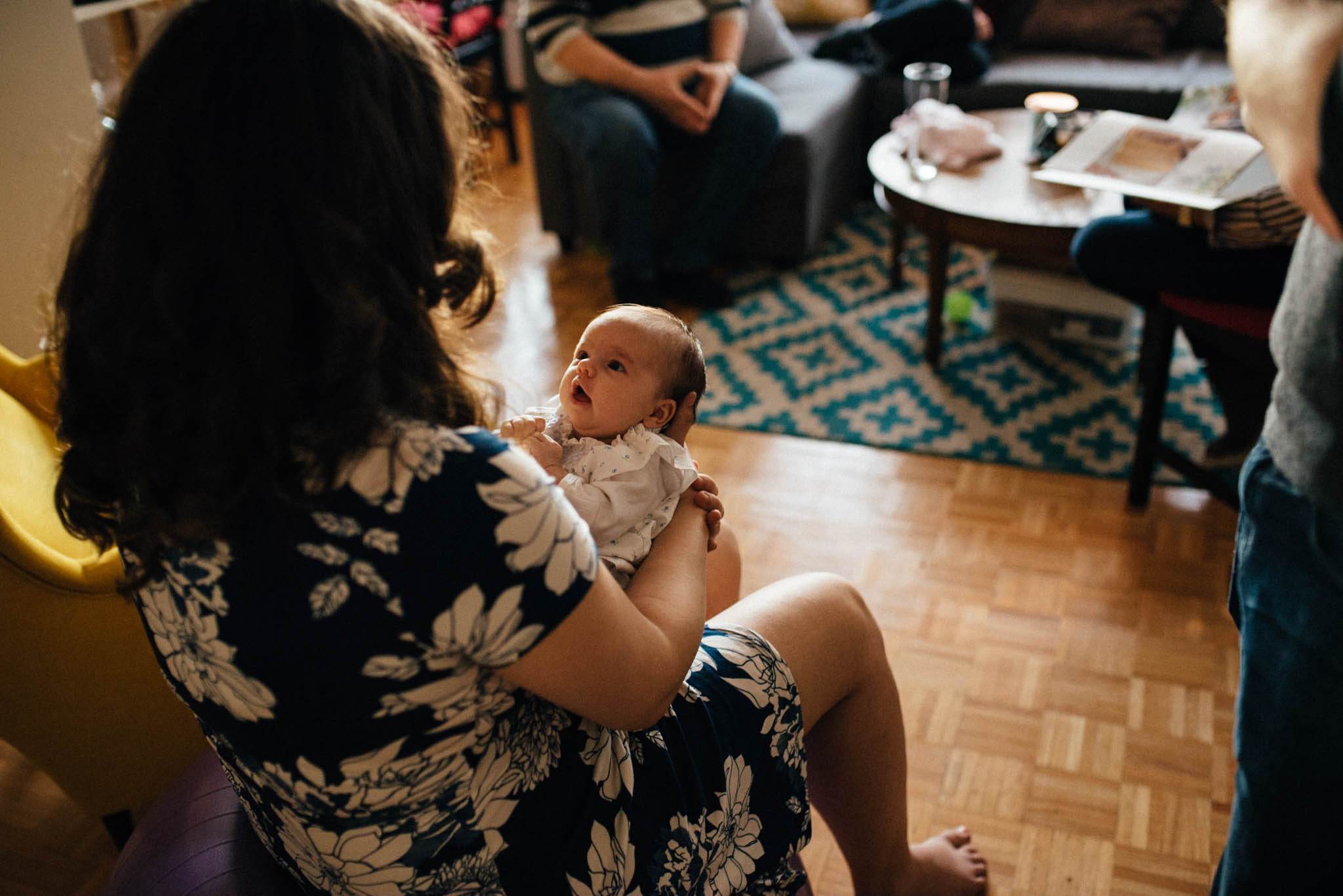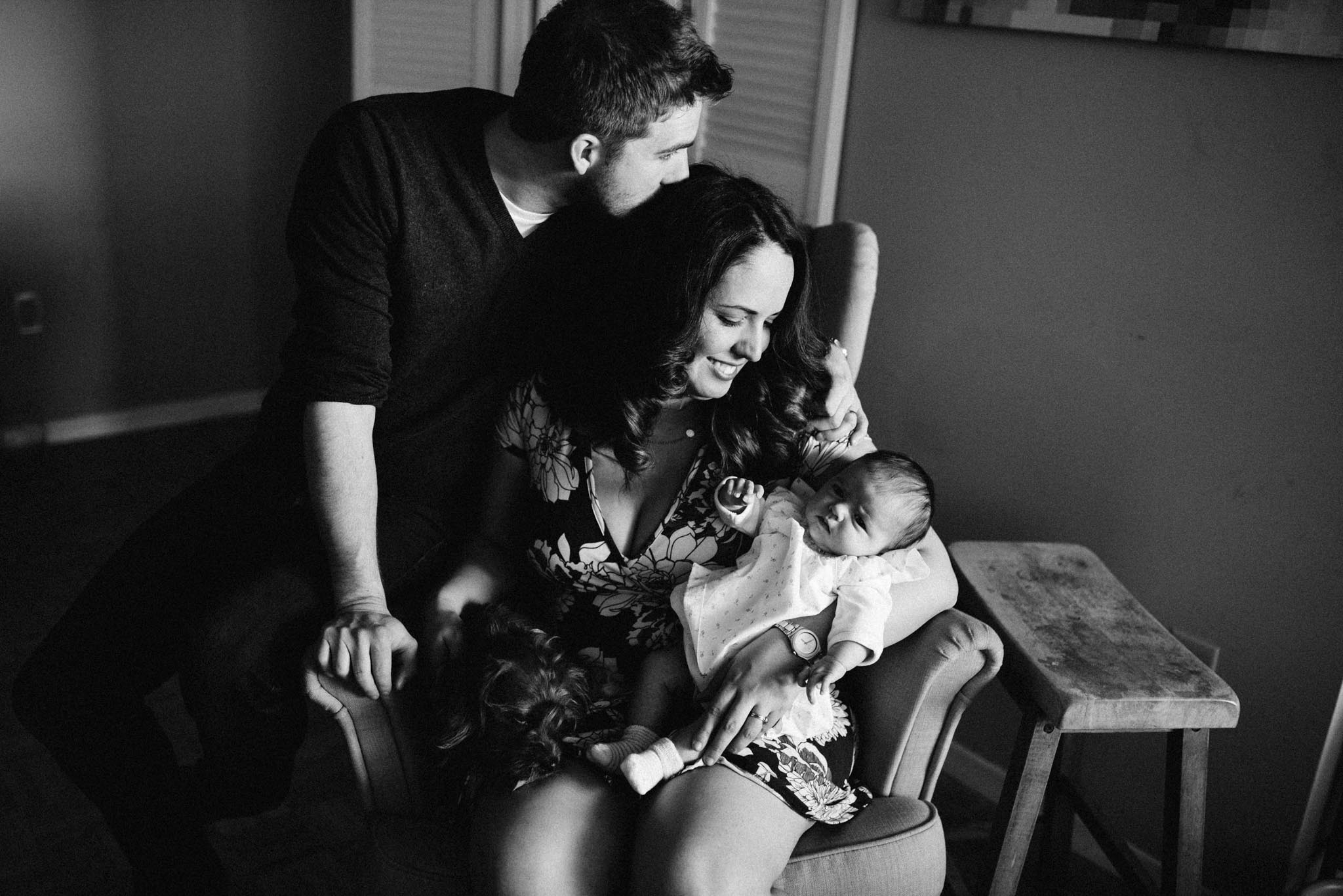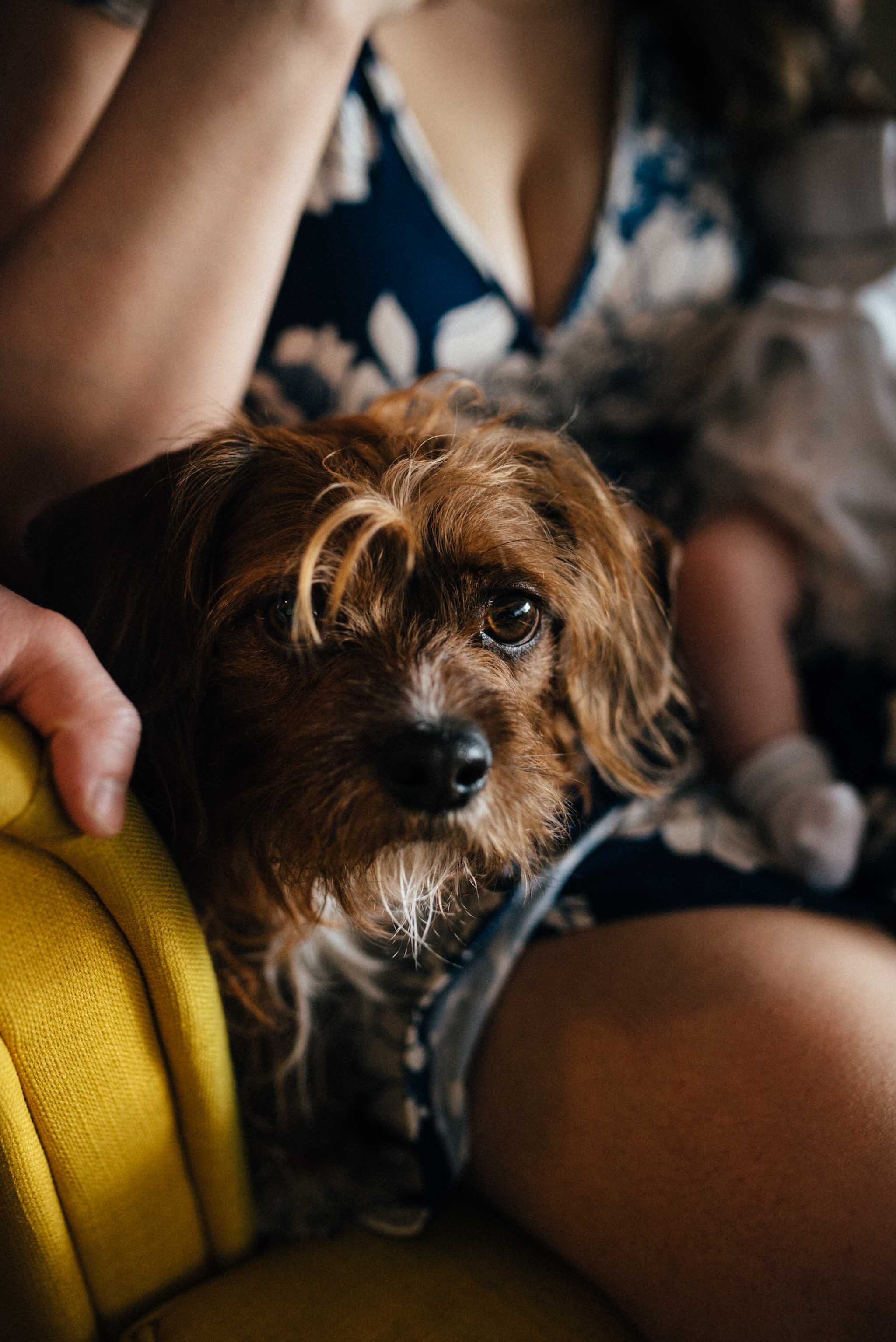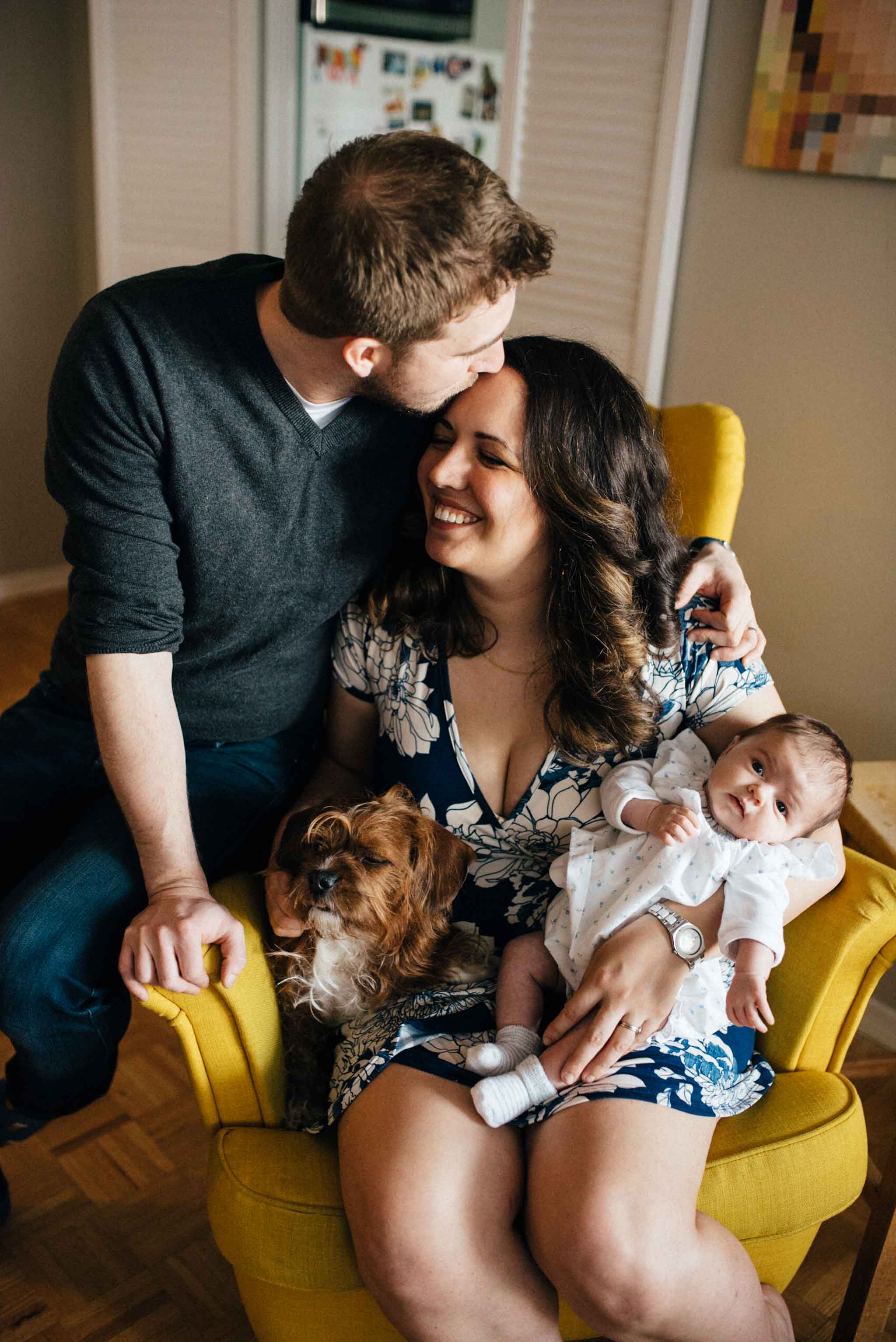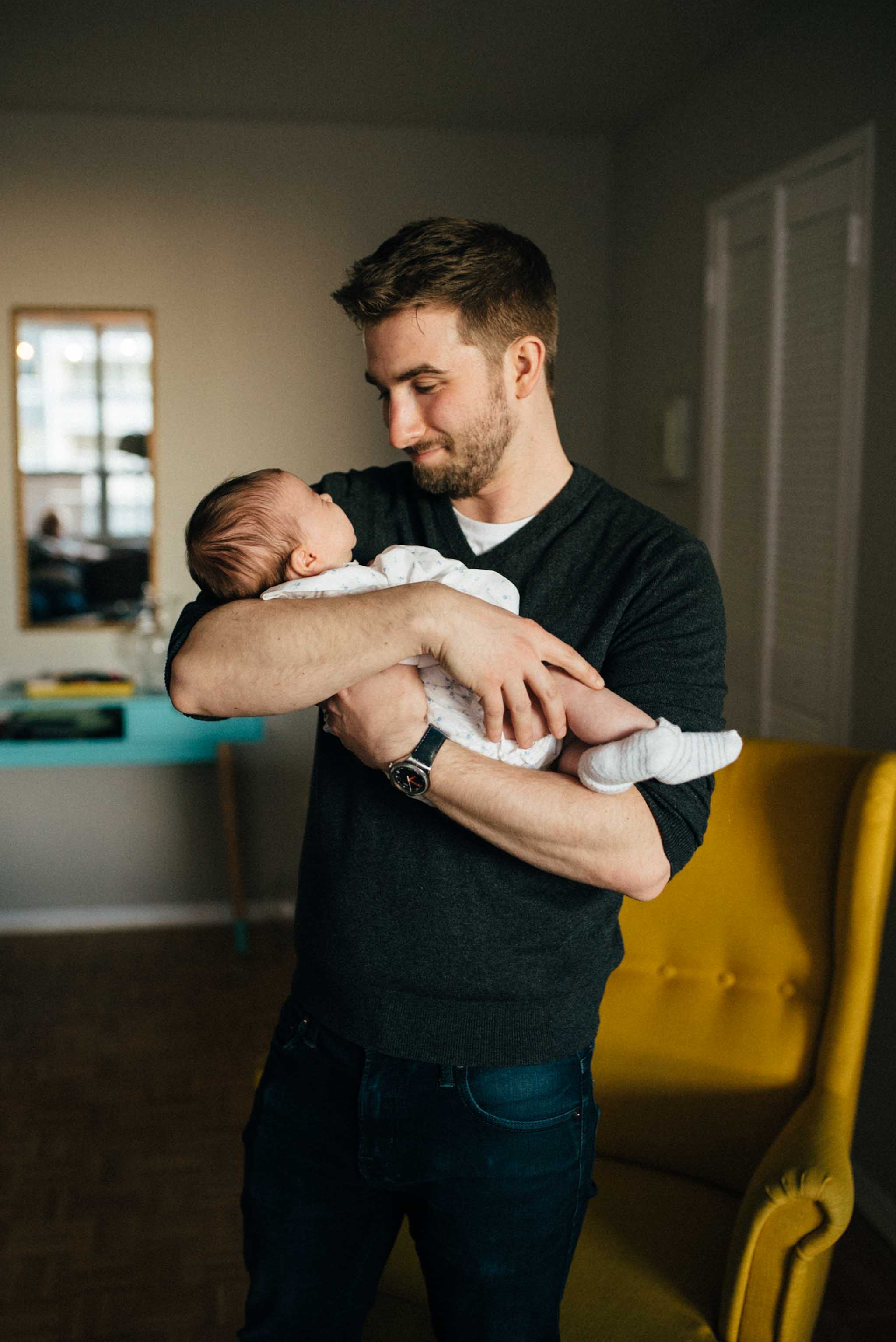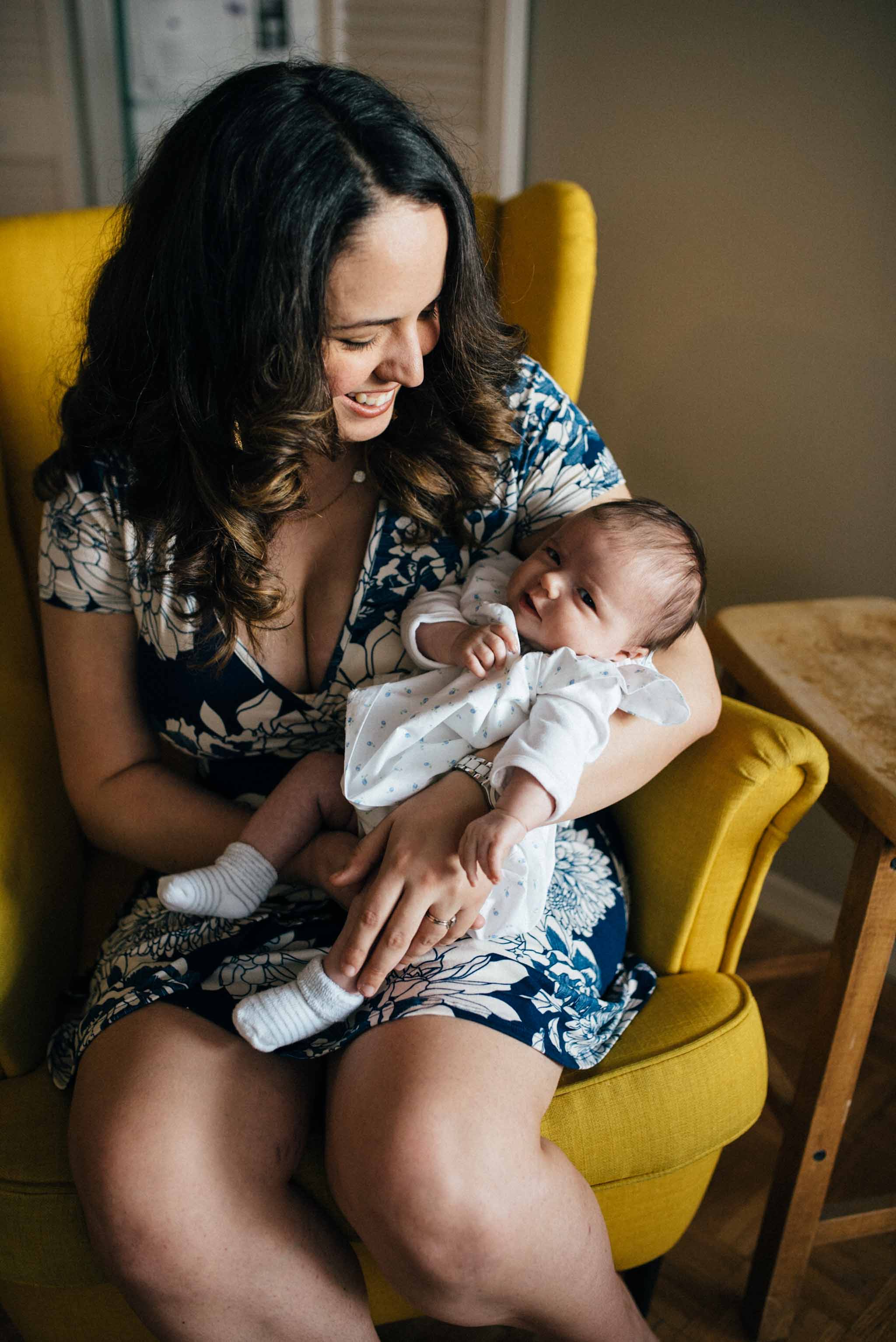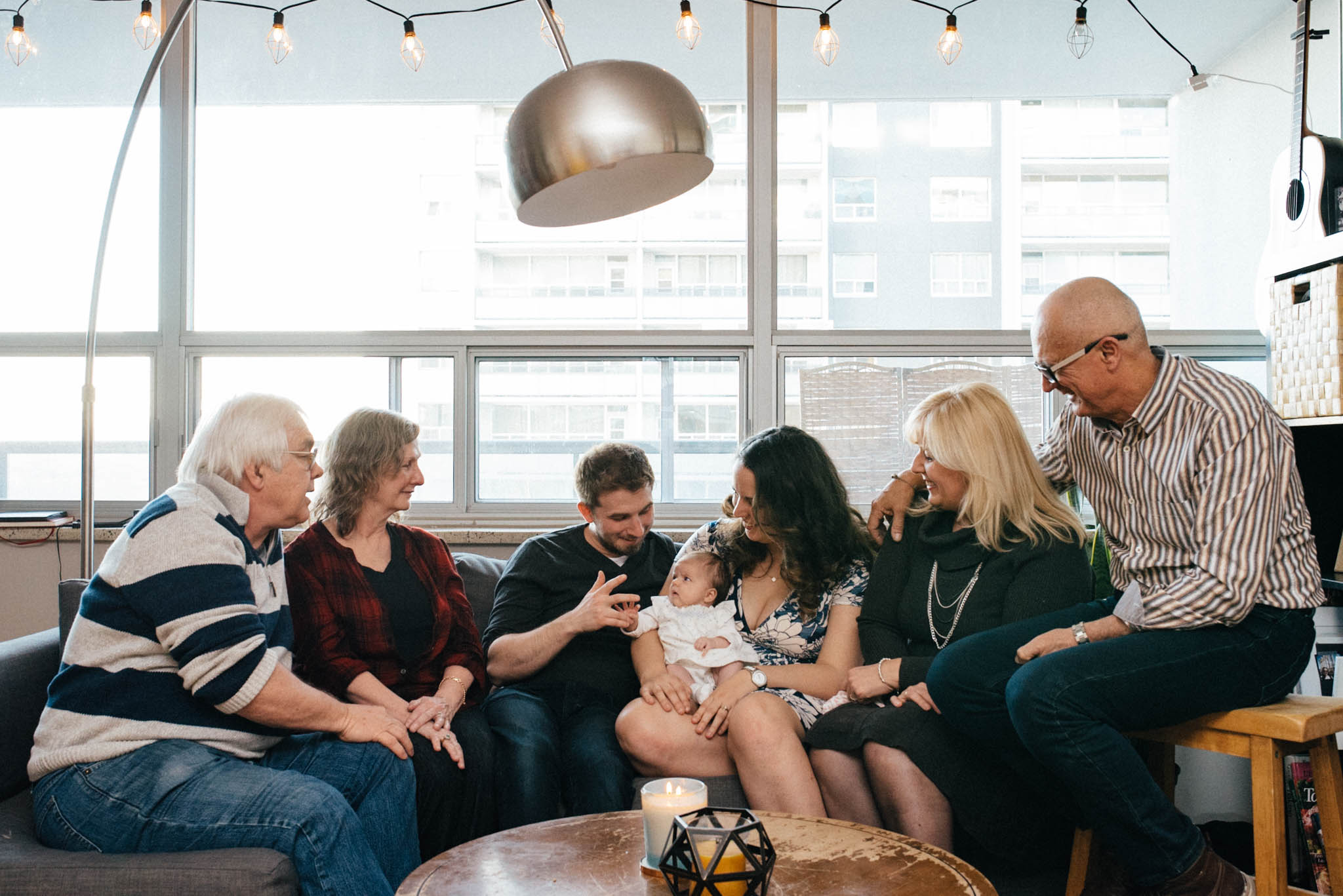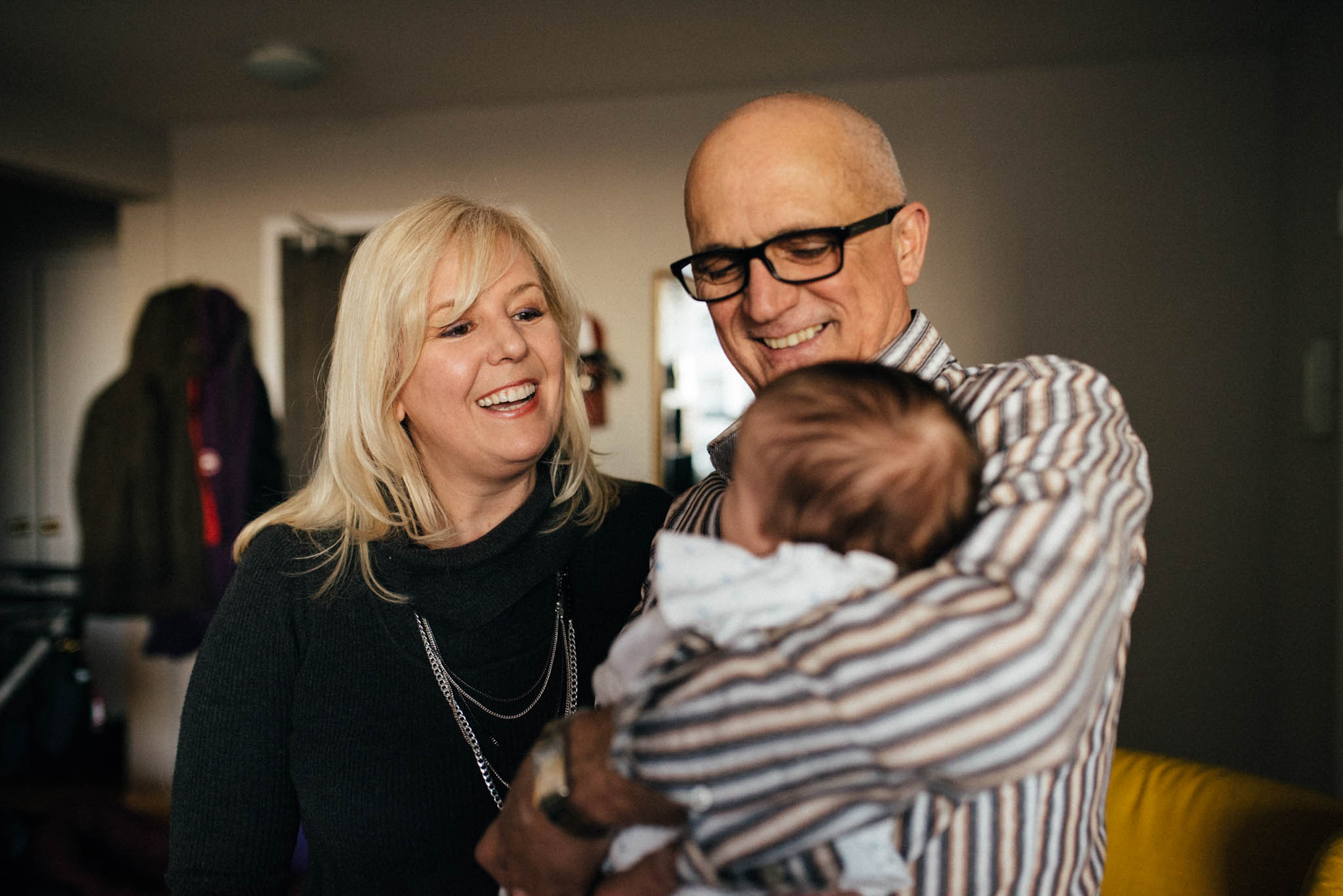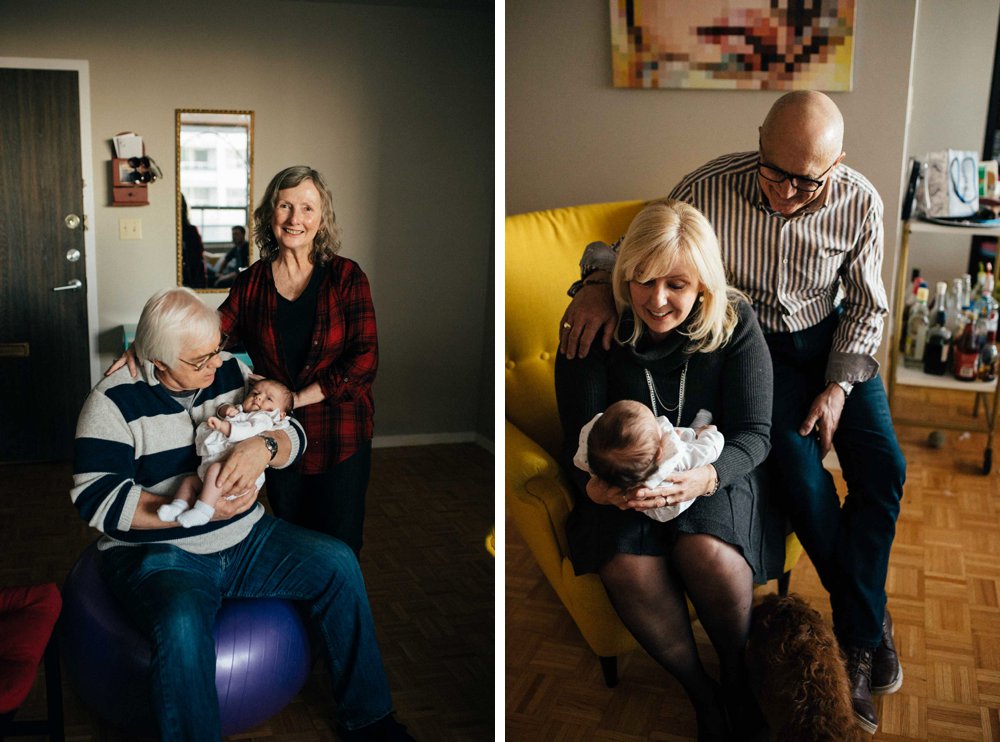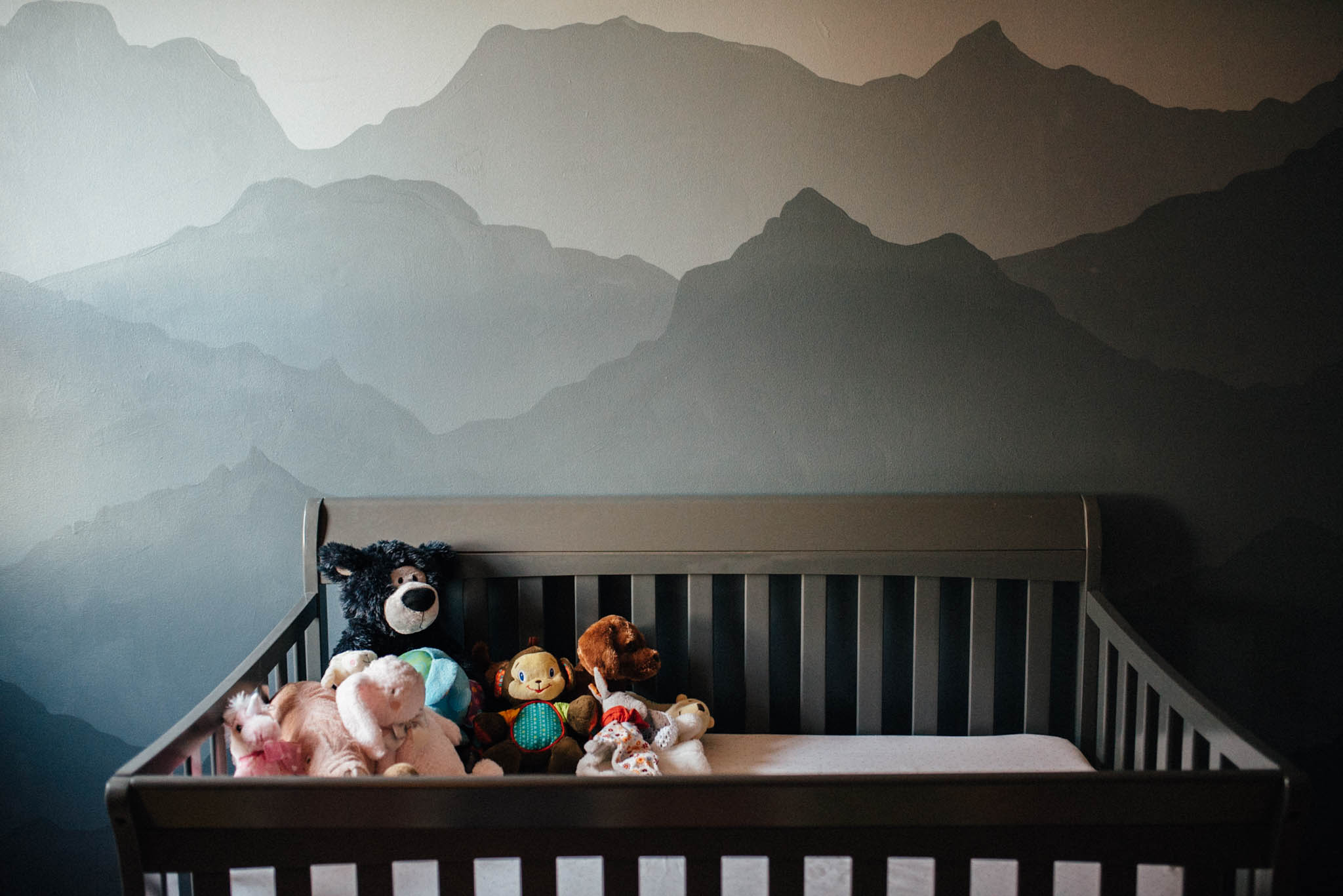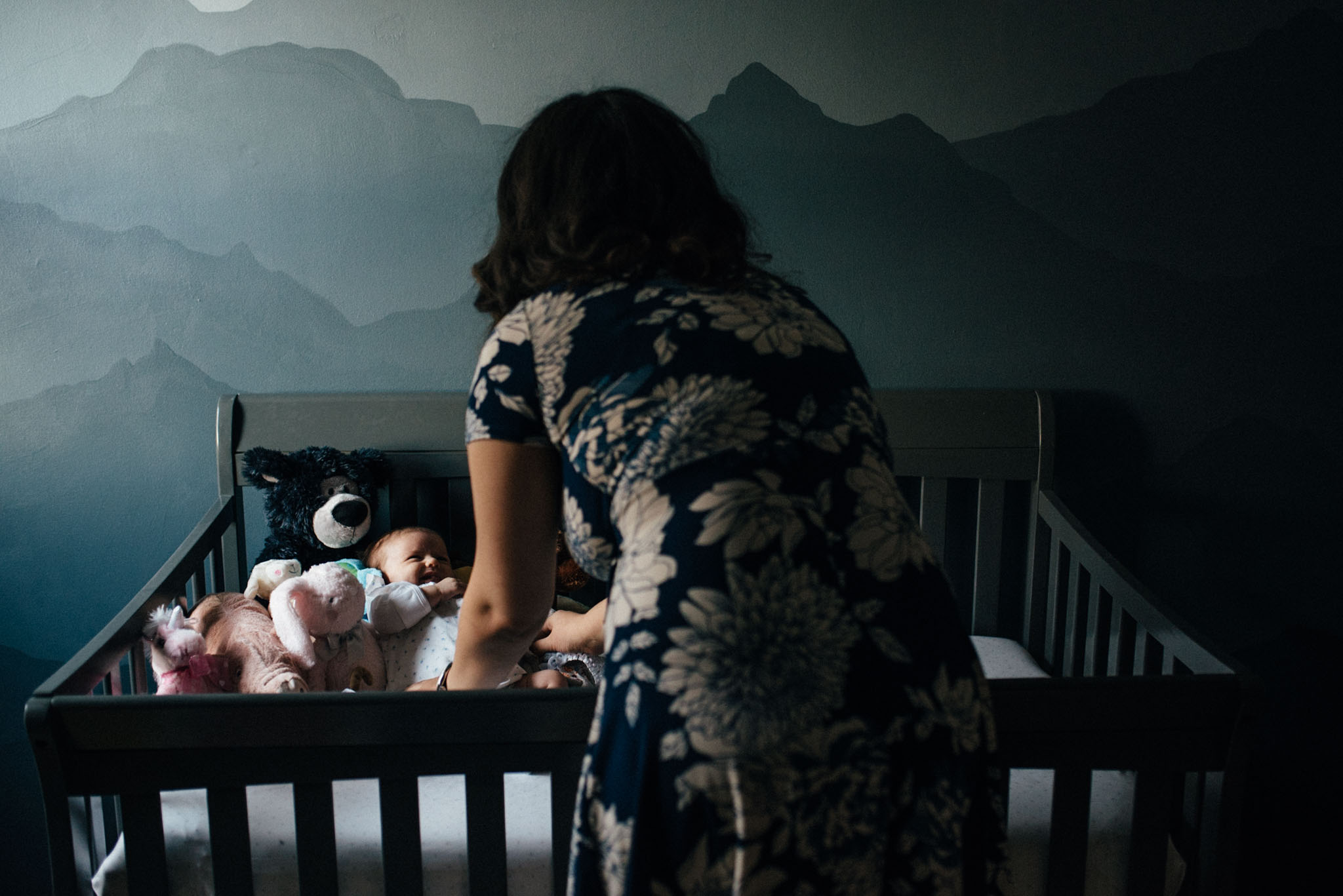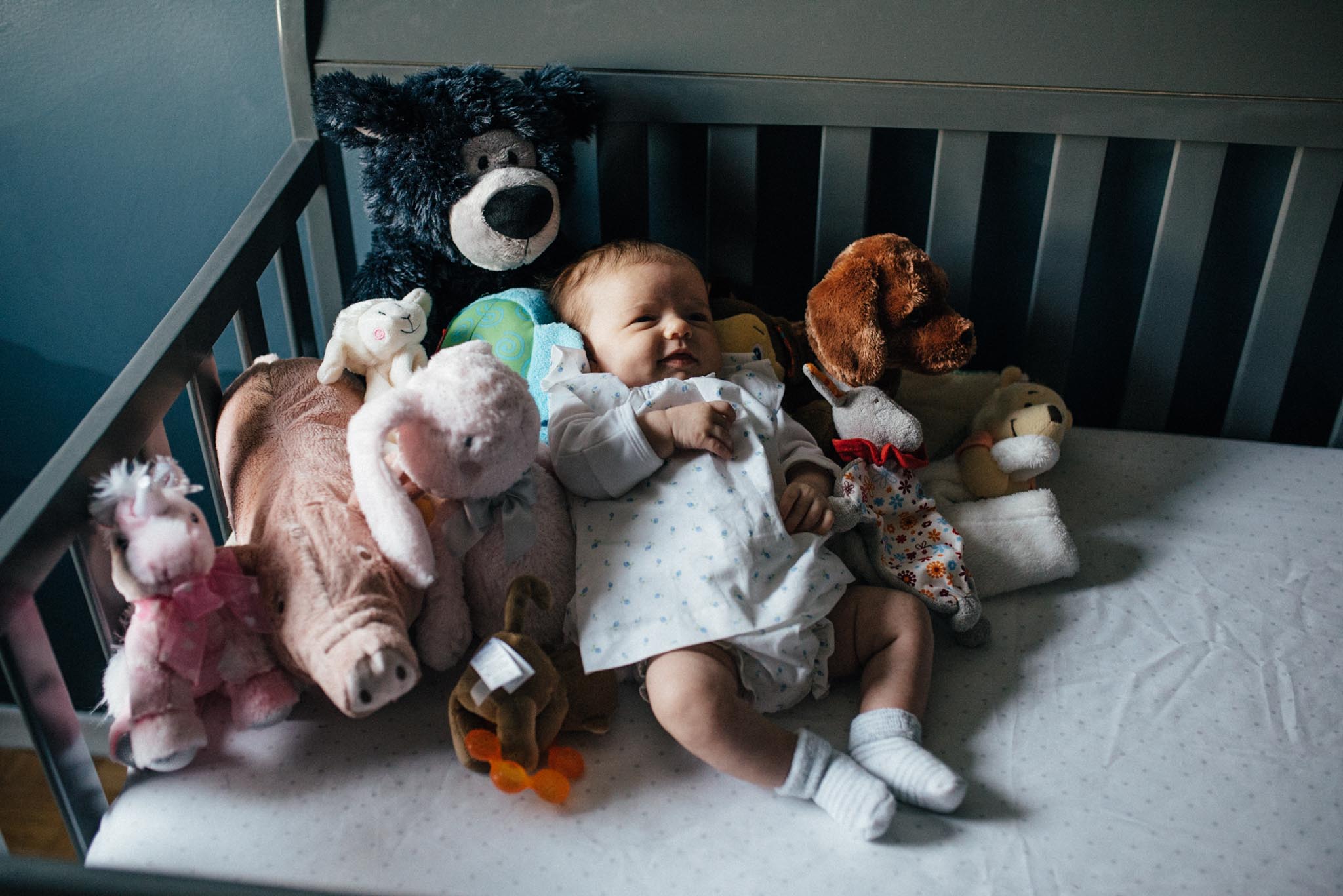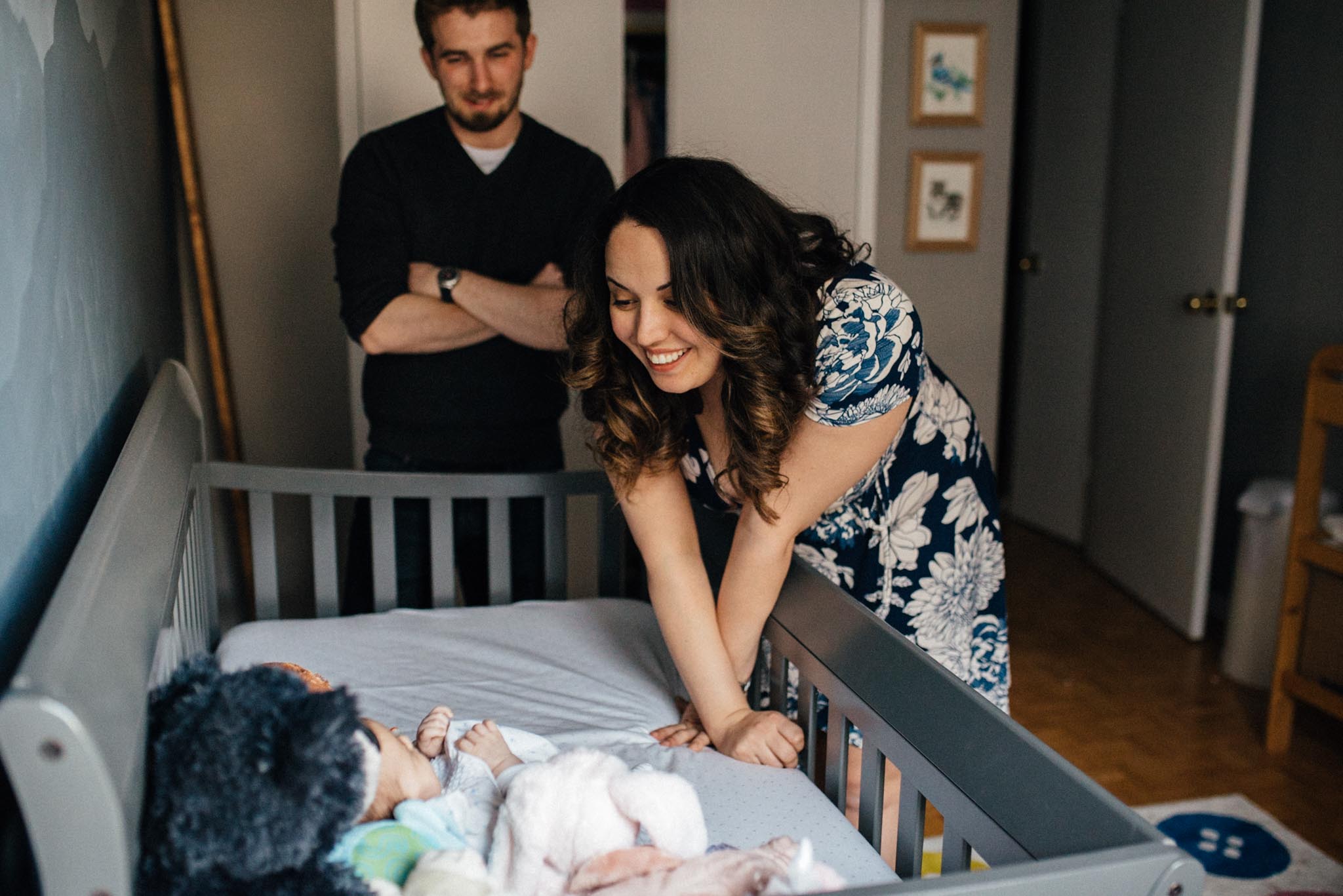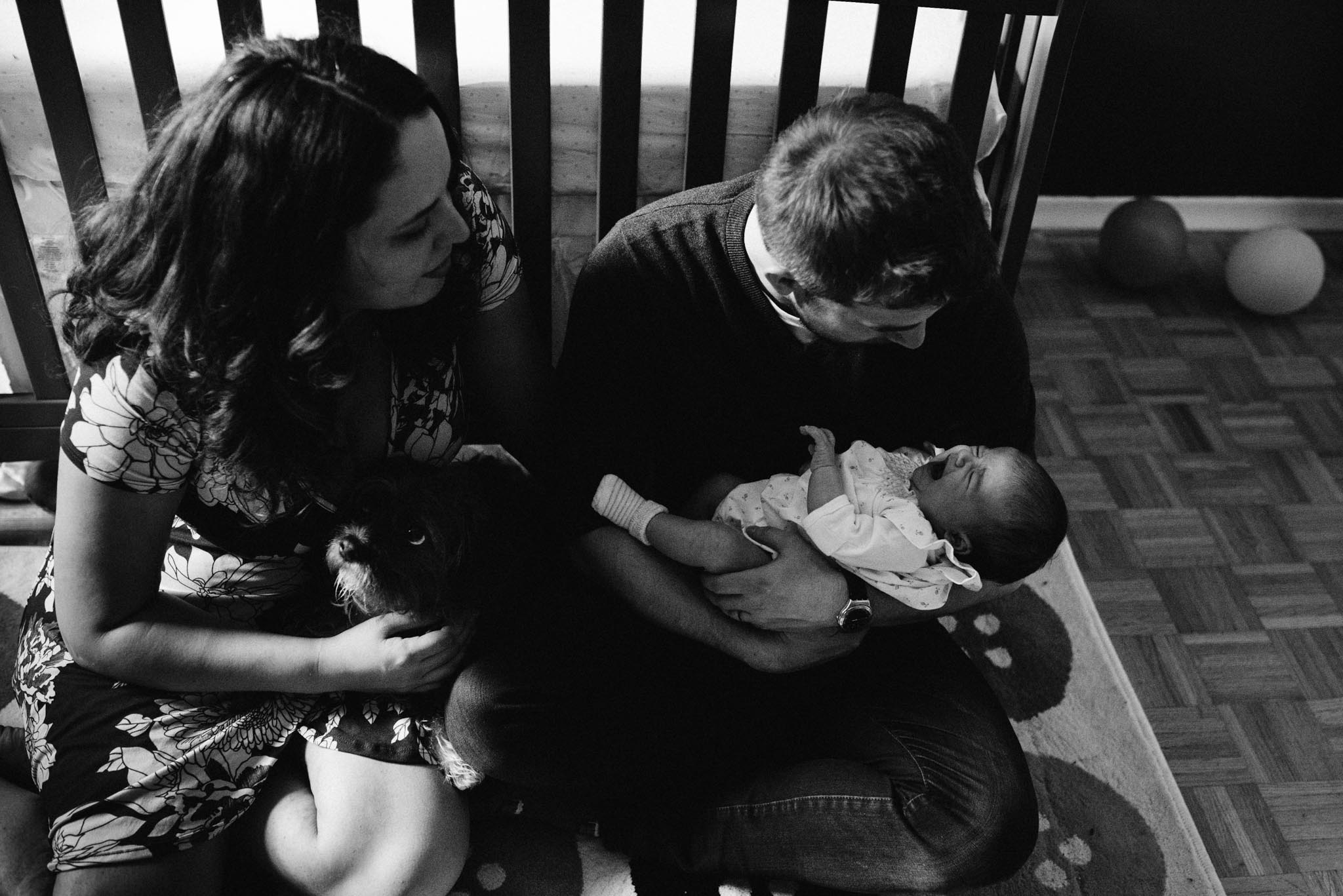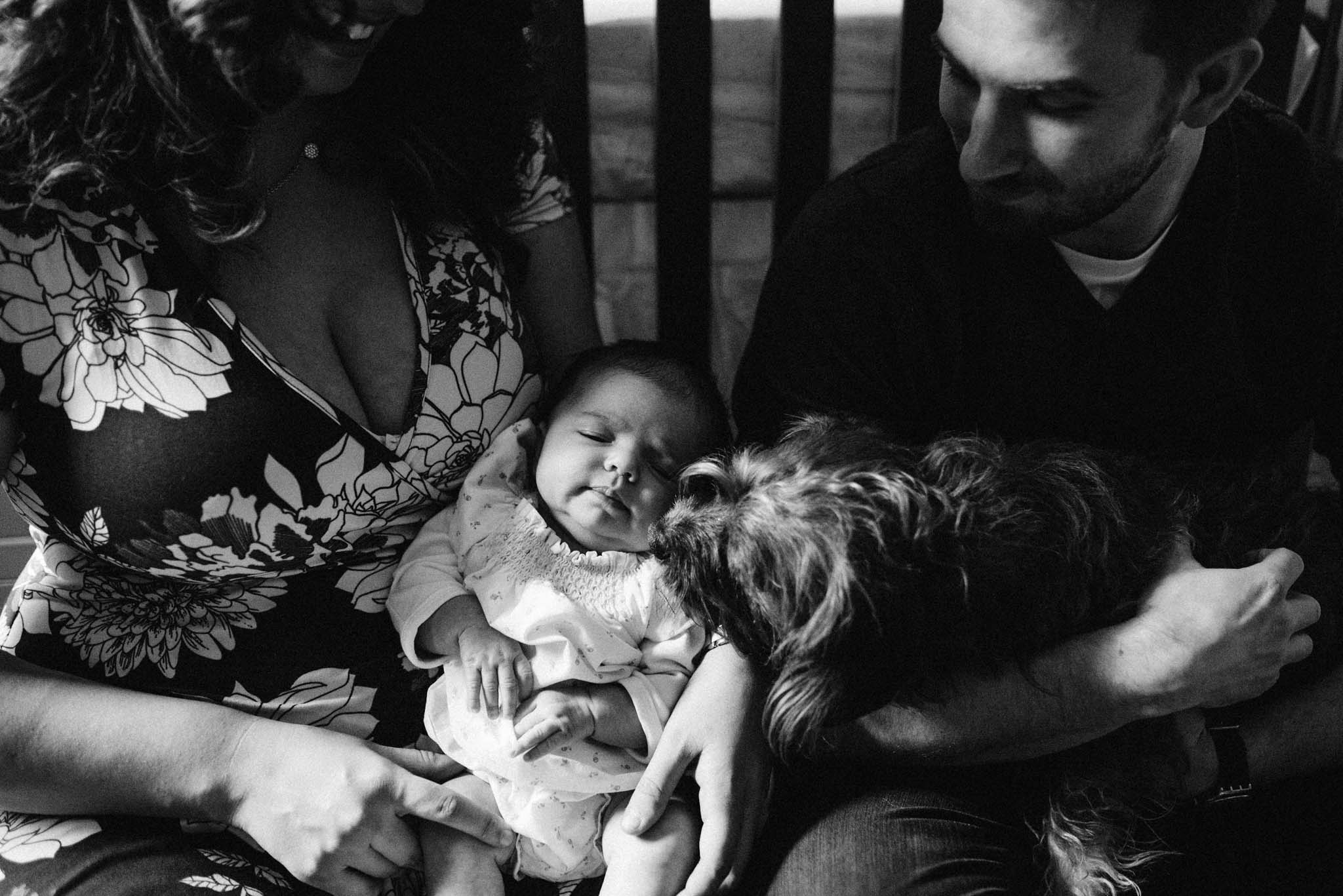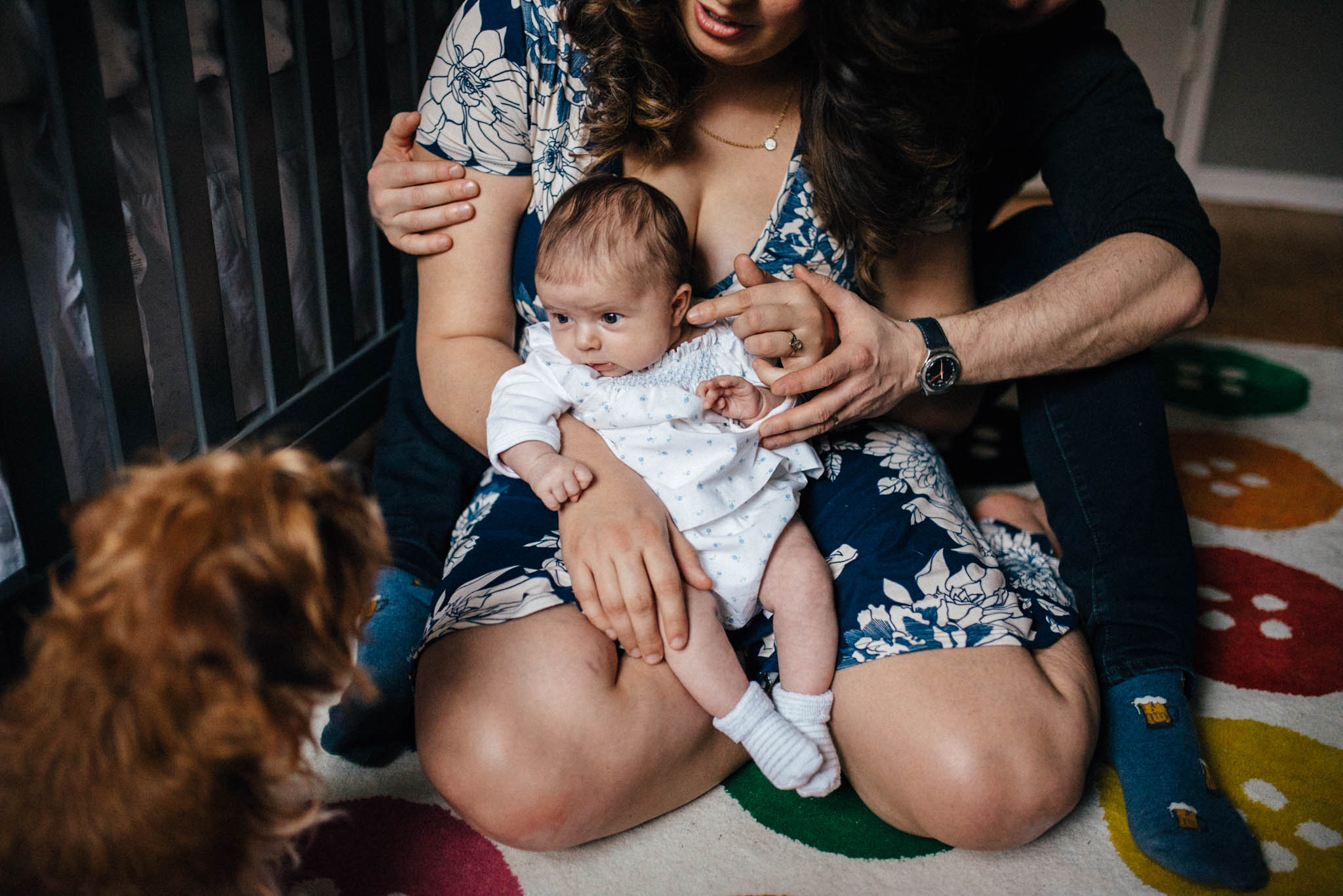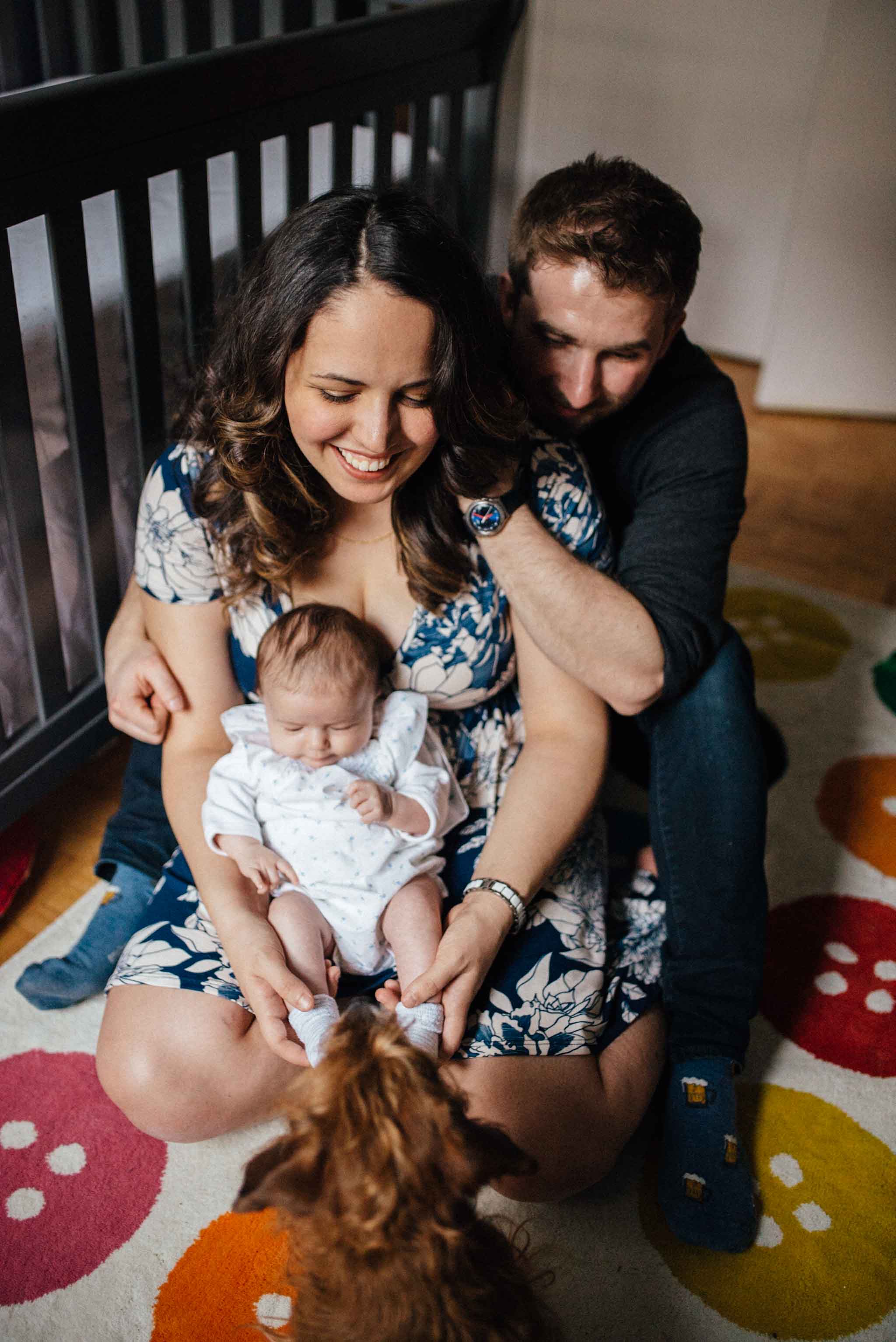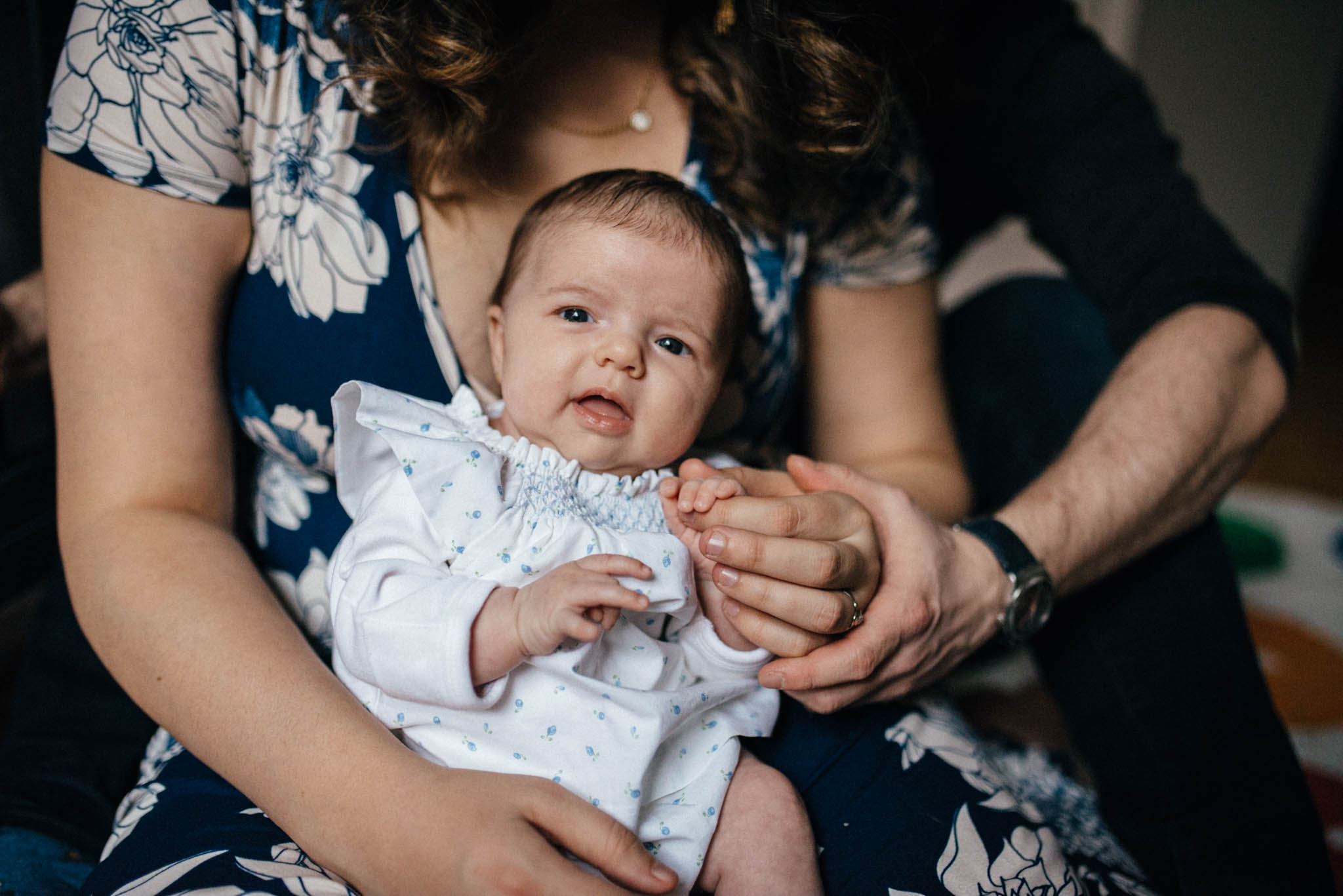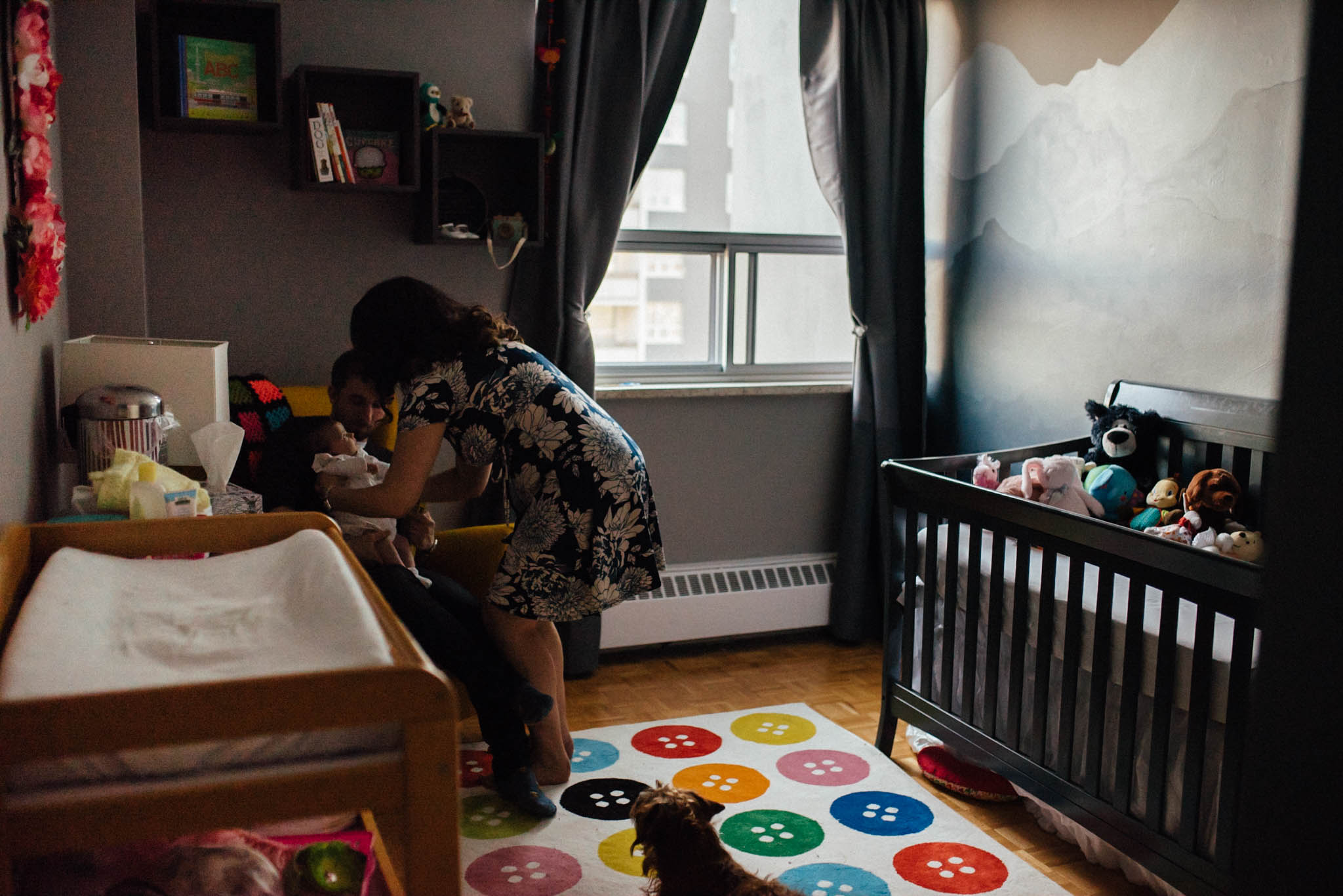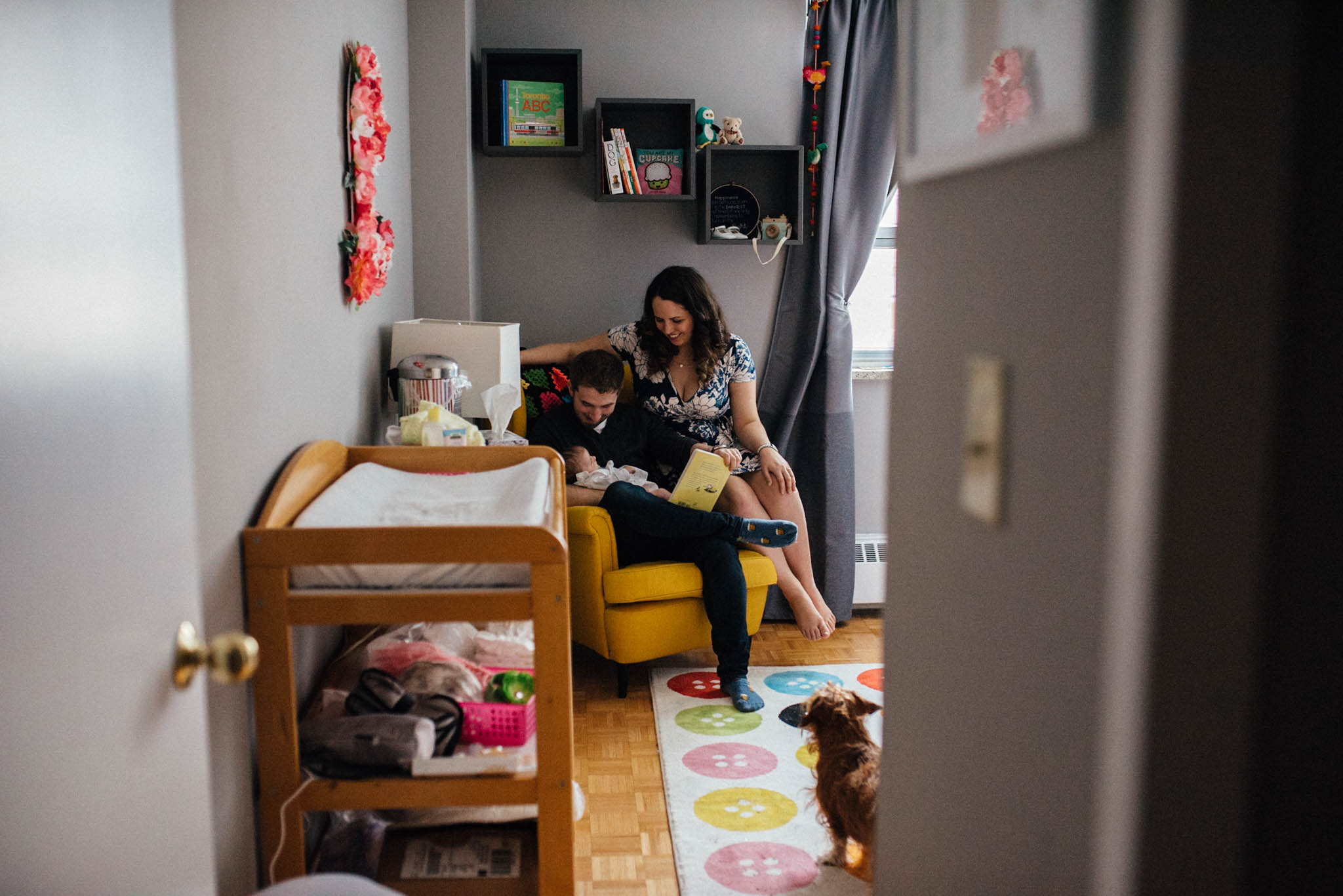 Monika and Dave have been supporters of my photography from the very beginning.
Back when Olive Photography was a side hobby, something I did for fun that made a bit of pocket change (I was pursuing teaching as a career at the time), they hired me to photograph Dave for his acting headshots.
Years later, they supported me once again by being models as I pursued photography more seriously and wanted to learn more about working with different lighting conditions. They patiently canoodled on demand as I fiddled around with my camera settings.
Now, I'm a full time photographer, and they invited me into their home to document the arrival of their beautiful baby Livia.
They wanted to also include photos with their parents, Livia's grandparents, which I thought was such a sweet and meaningful idea. I loved the thought of having photos with the proud grandparents, surrounding this new life with so much love.
I arrived to them all hanging out in the living room, and we had a relaxed evening chatting, photographing, and relishing these sweet and fleeting moments.
When Livia was feeling unsettled, unconsolable in her crying (as babies can often be), Dave brought her to be bounced on the big bouncy ball, which for whatever reason helps settle her down again. I definitely had to capture that – they'll look back at the photos with that bouncy ball and tell her stories about how that was her favourite thing when she was crying.
And one thing that made her smile – a new development – was saying, 'oouuuOOUooou!' – So I clicked away as they did that too.
Love capturing real stuff like that.
Here are some of my favourite snapshots from my time with them that evening.
Thank you for asking me to photograph this for you, Monika and Dave. It was such an honour and I hope you guys, your parents and Livia cherish these through the years!
---
Feel free to explore more lifestyle family photography, get in touch, or follow me on Instagram – where I also post lots of behind the scenes stories!