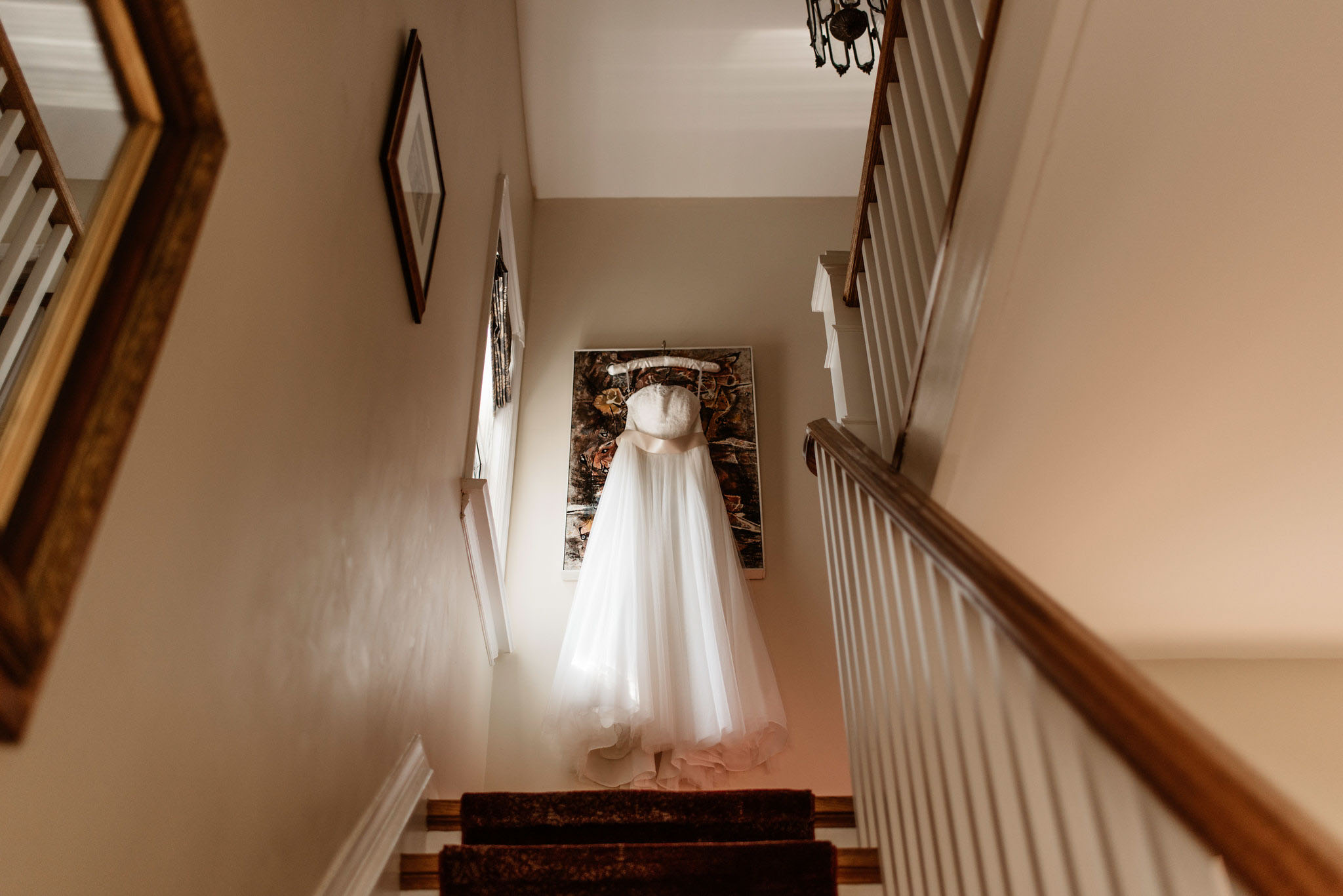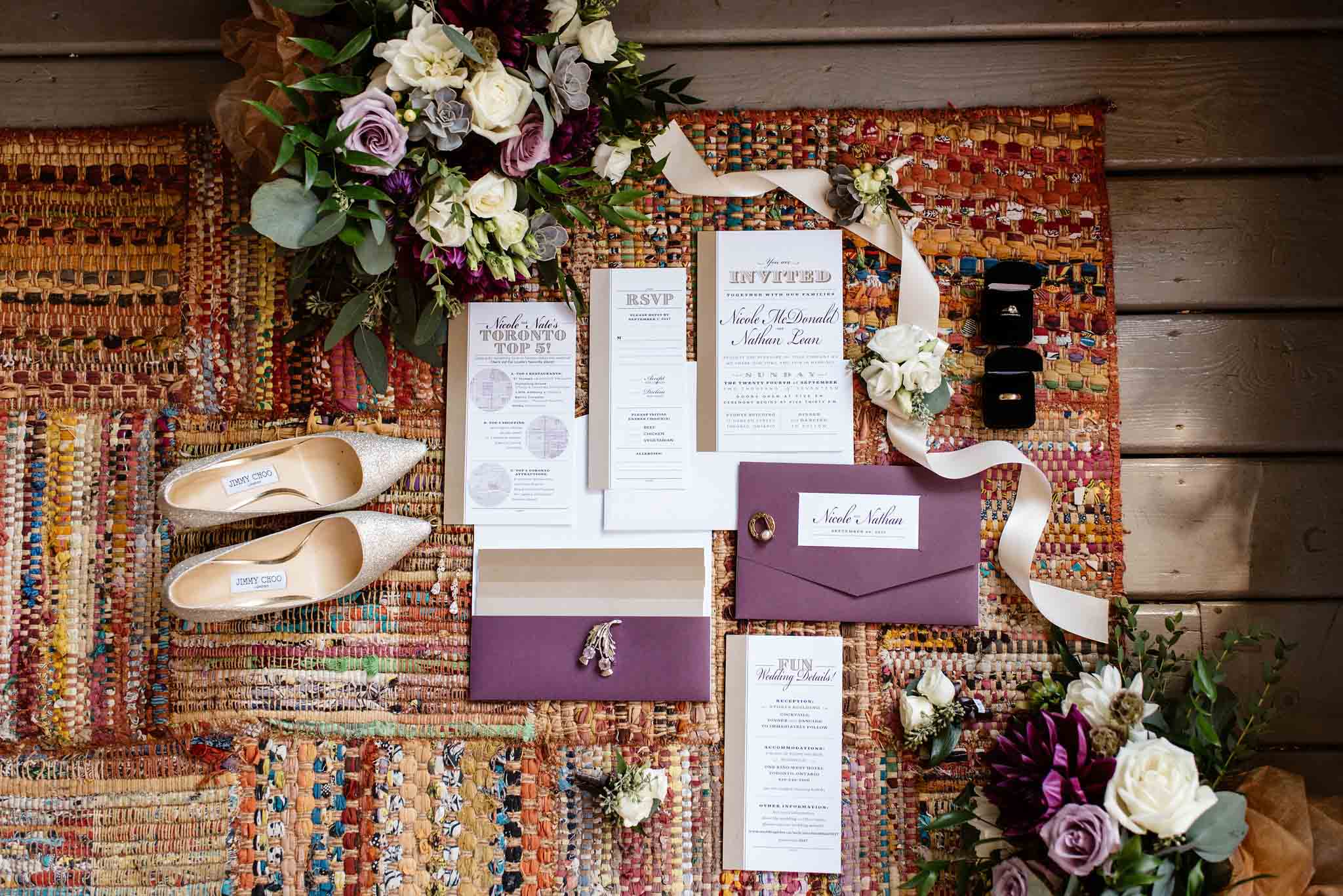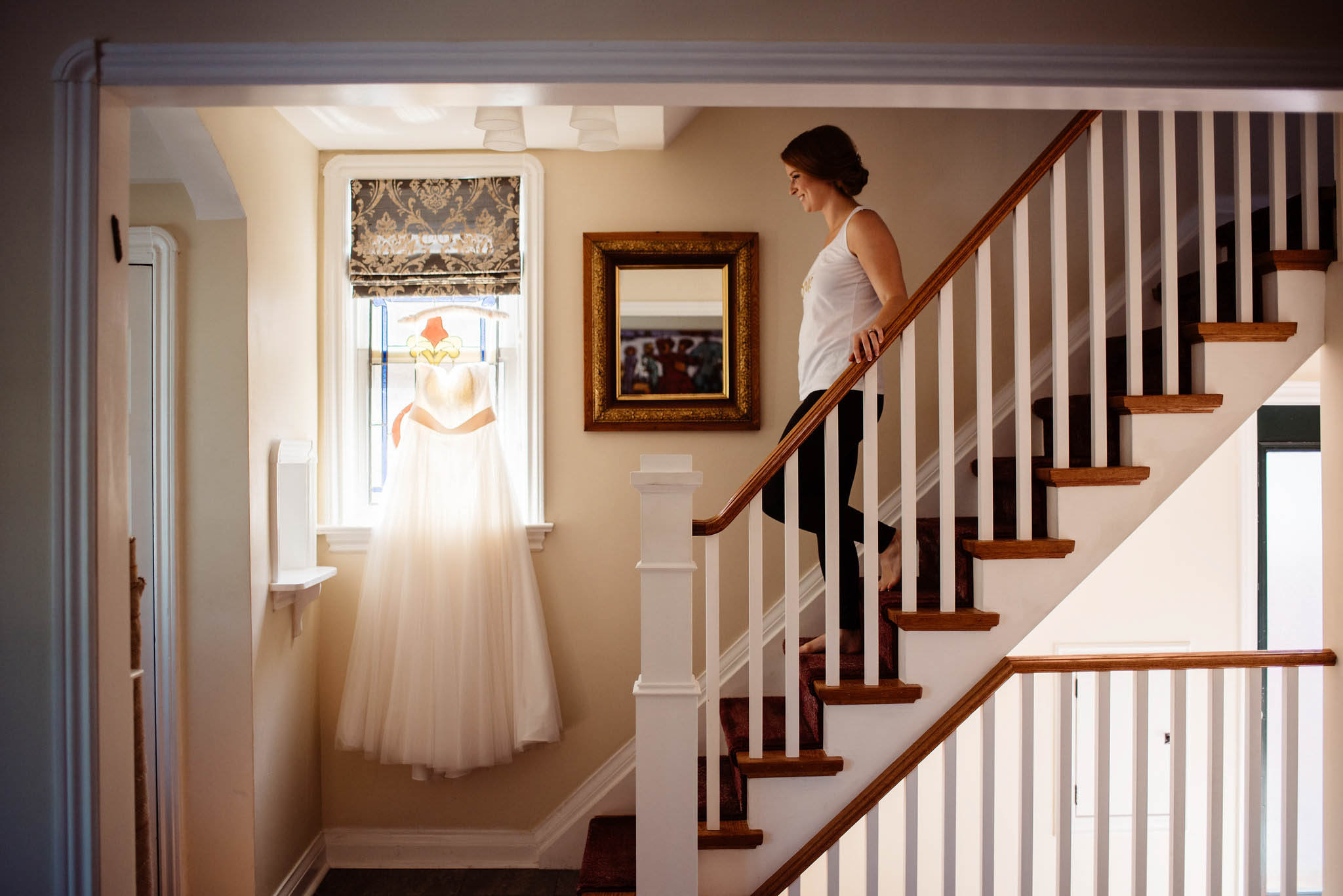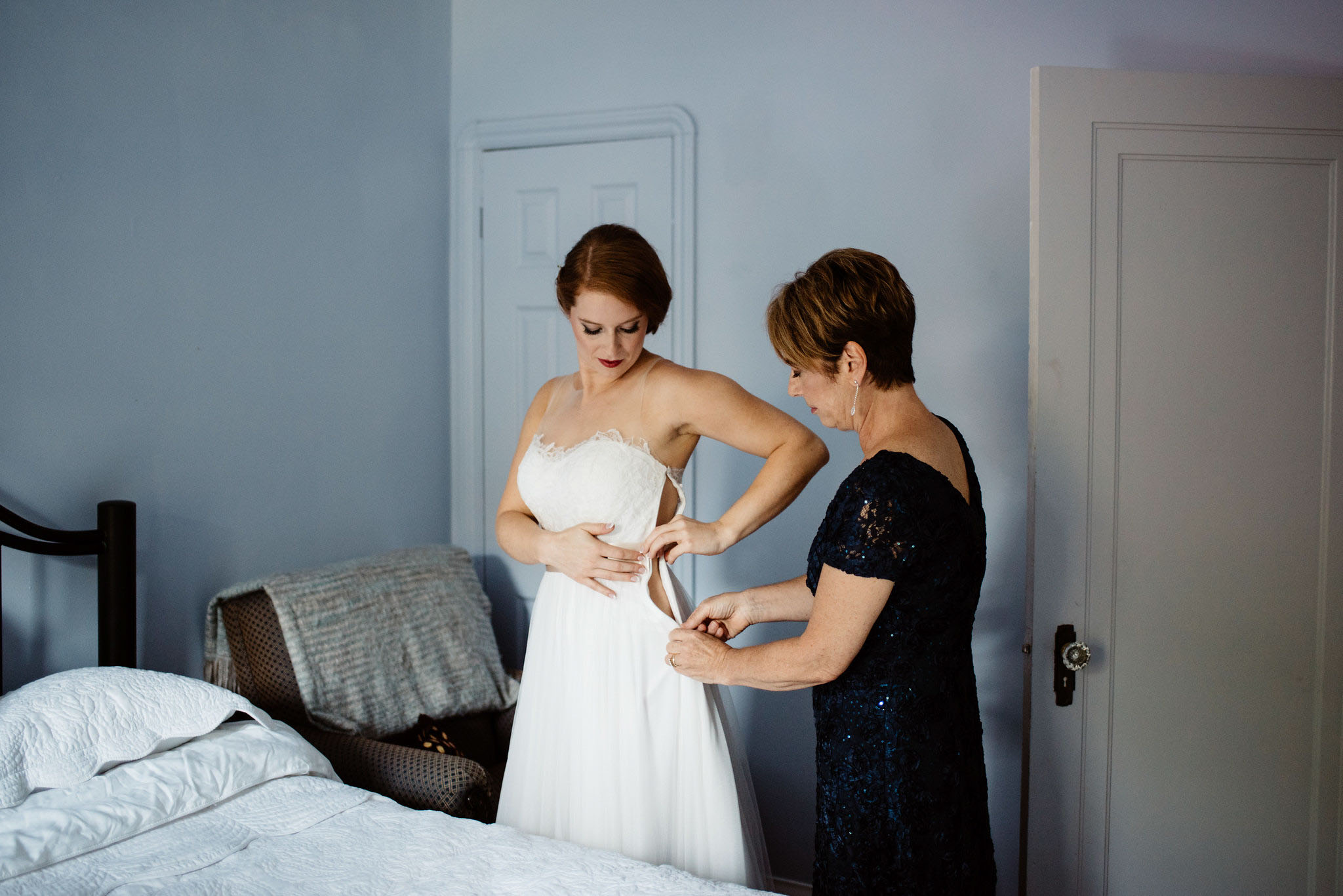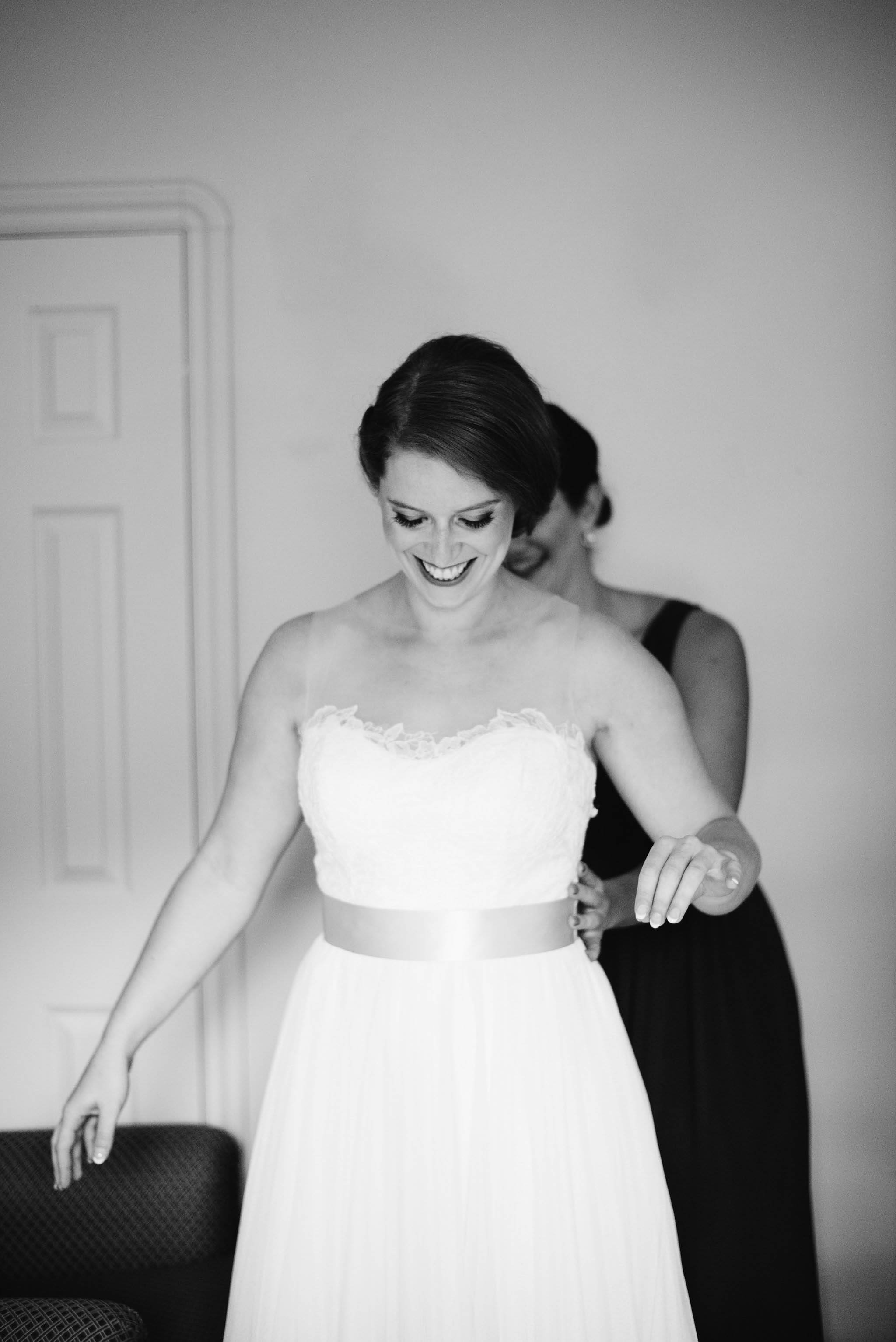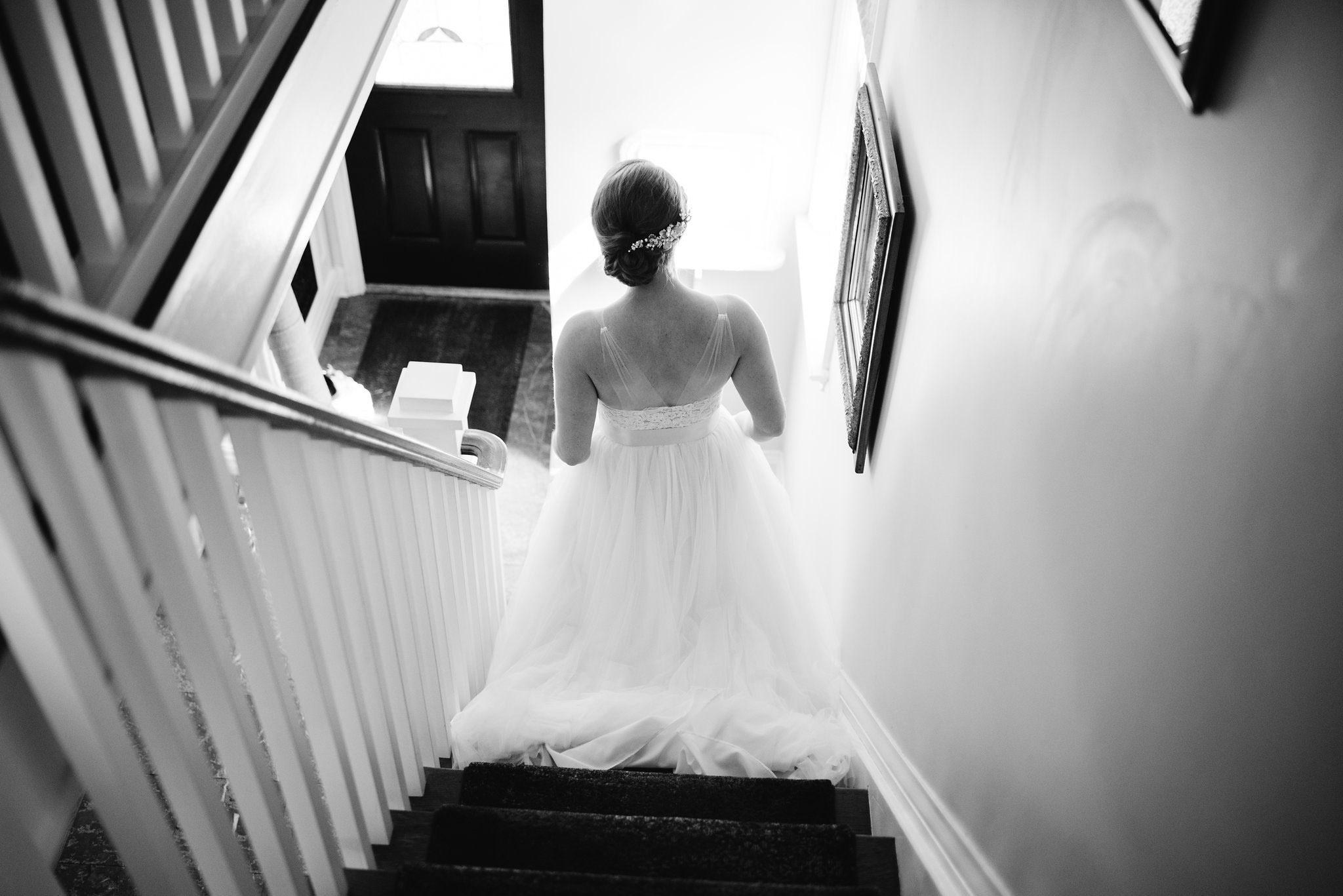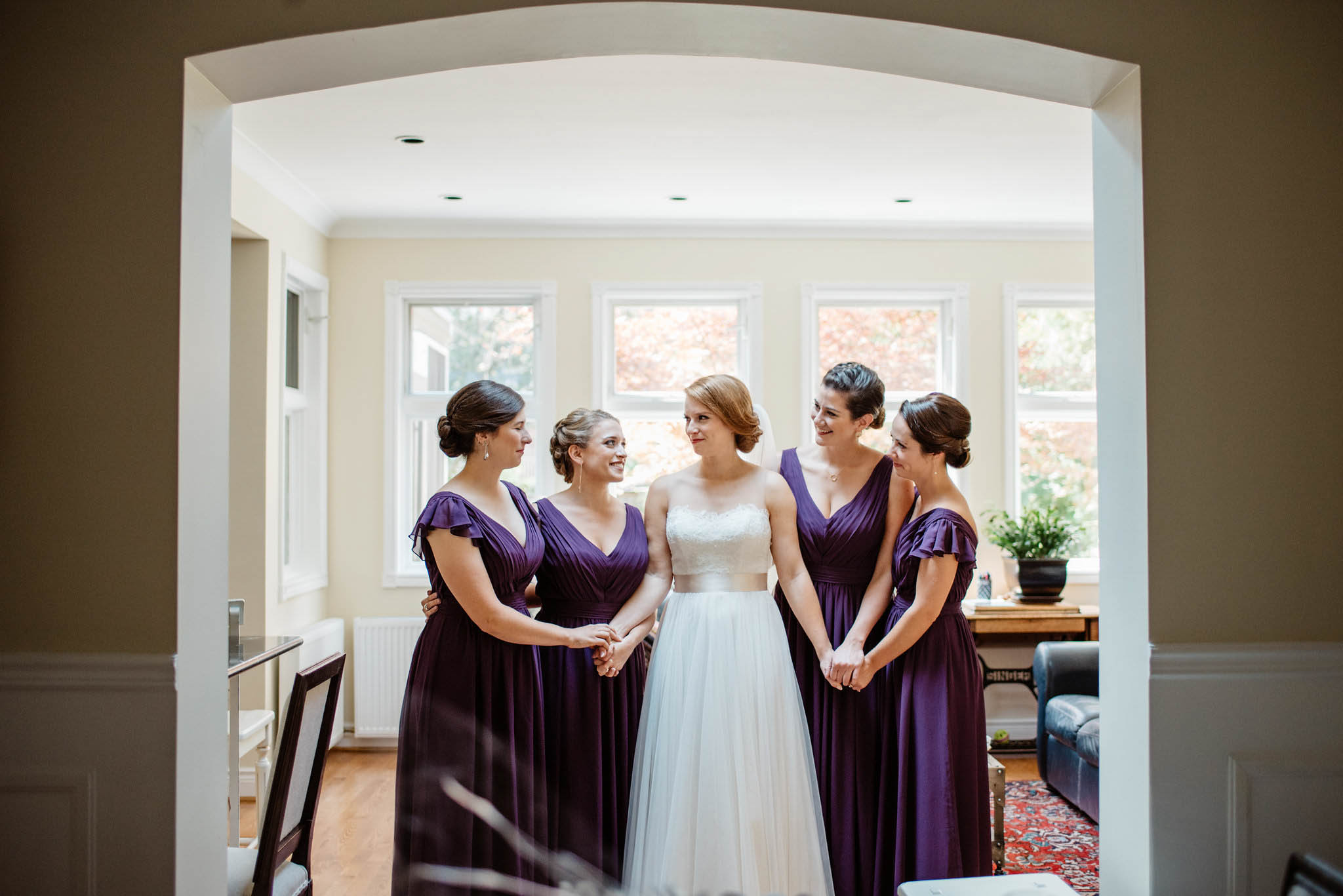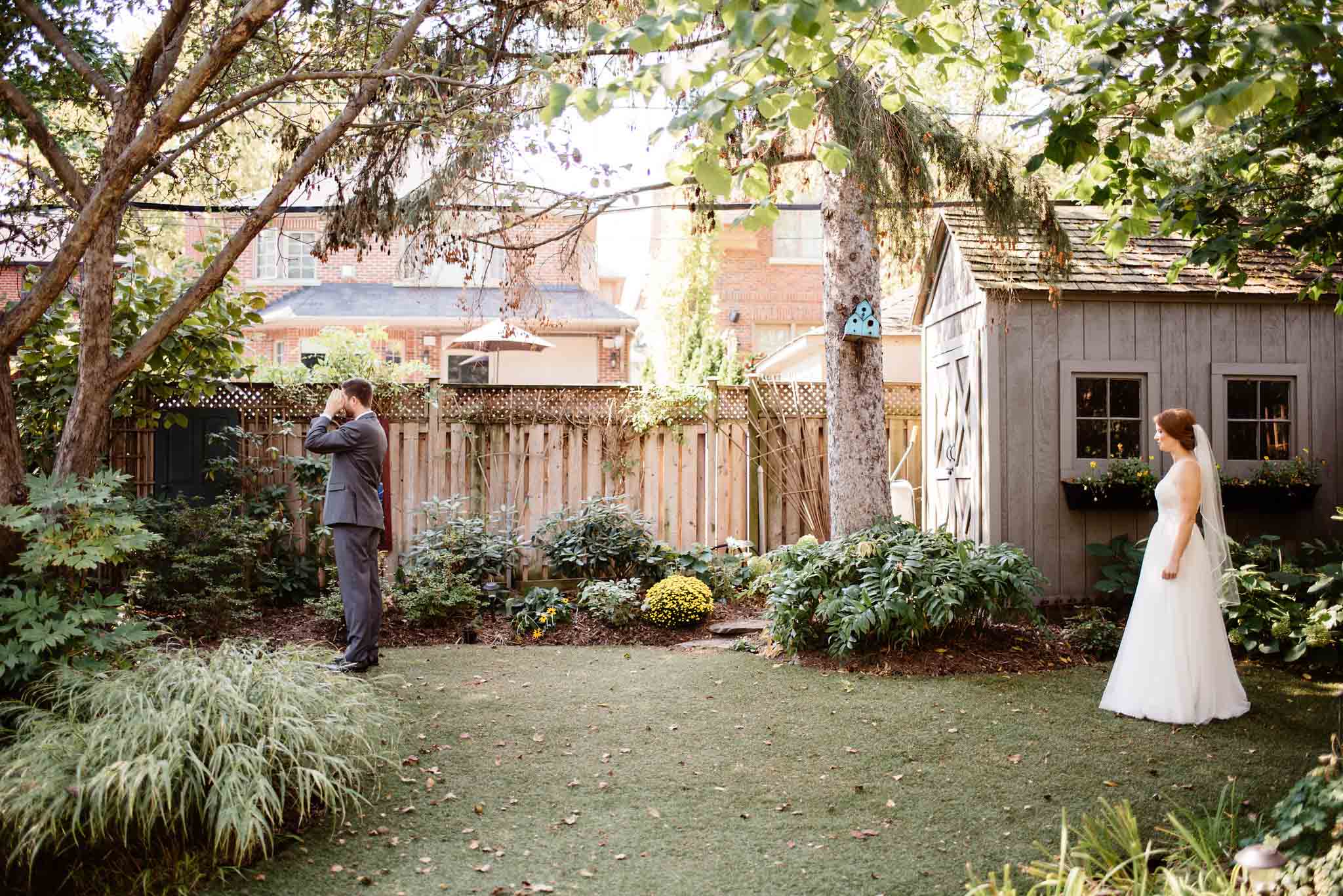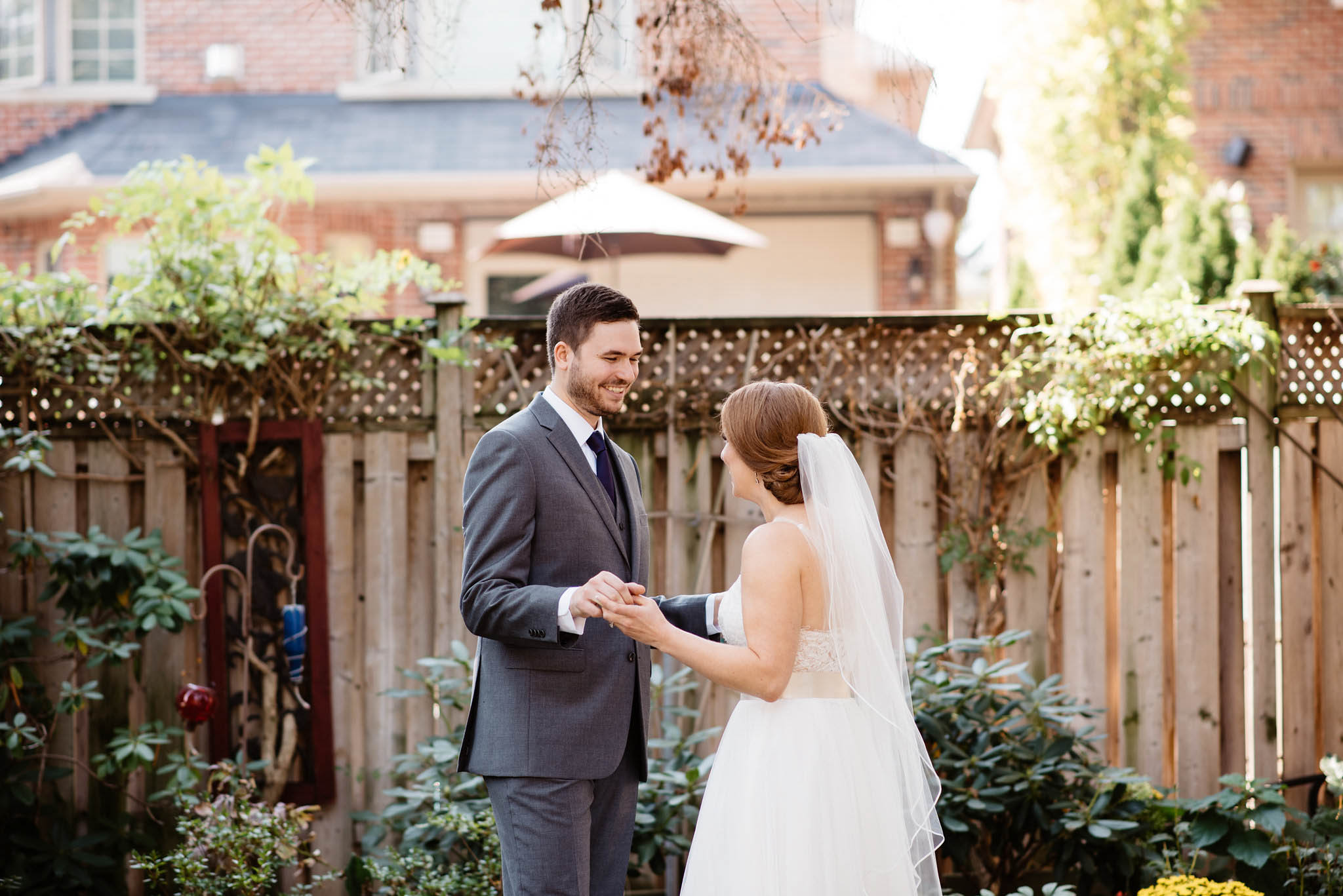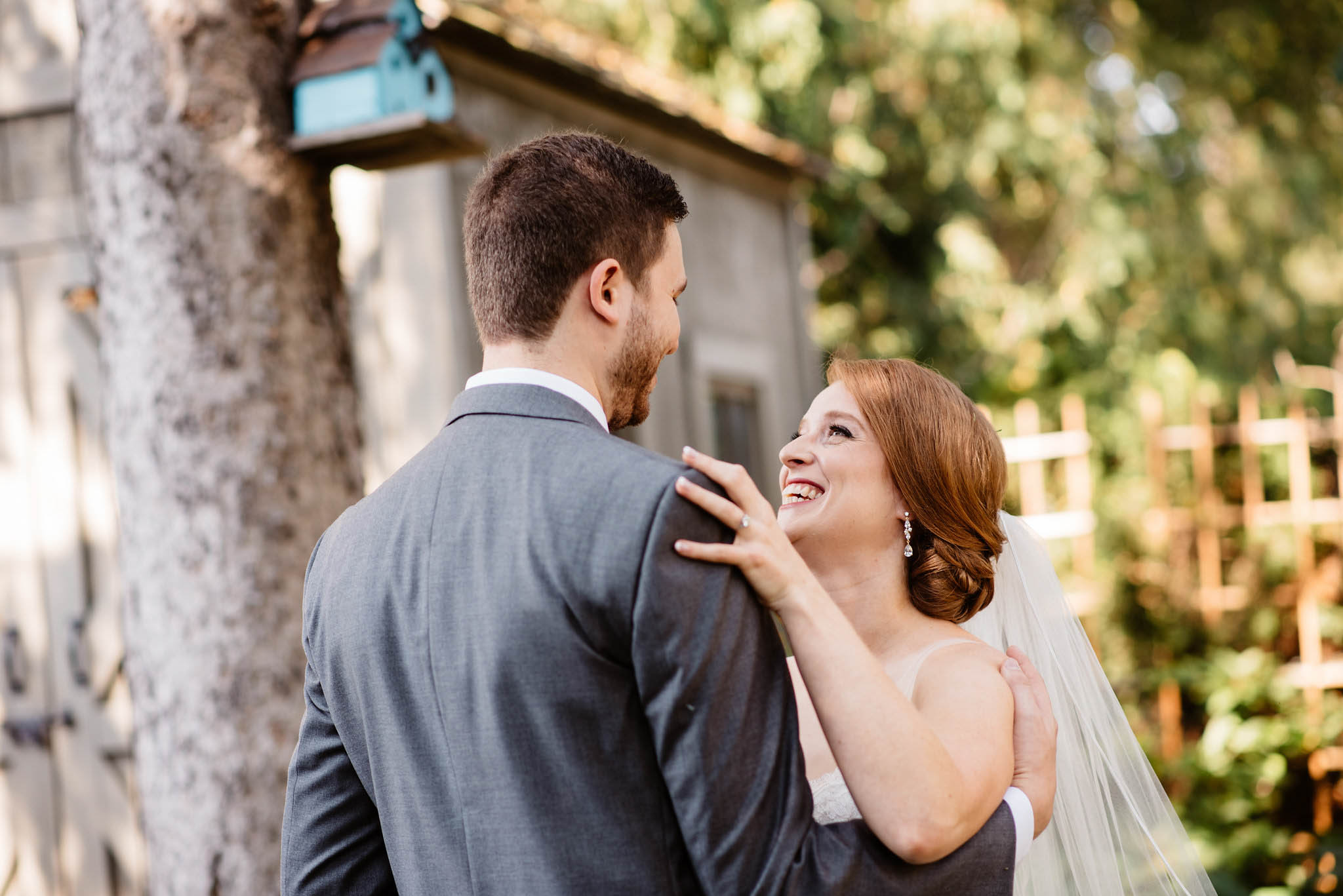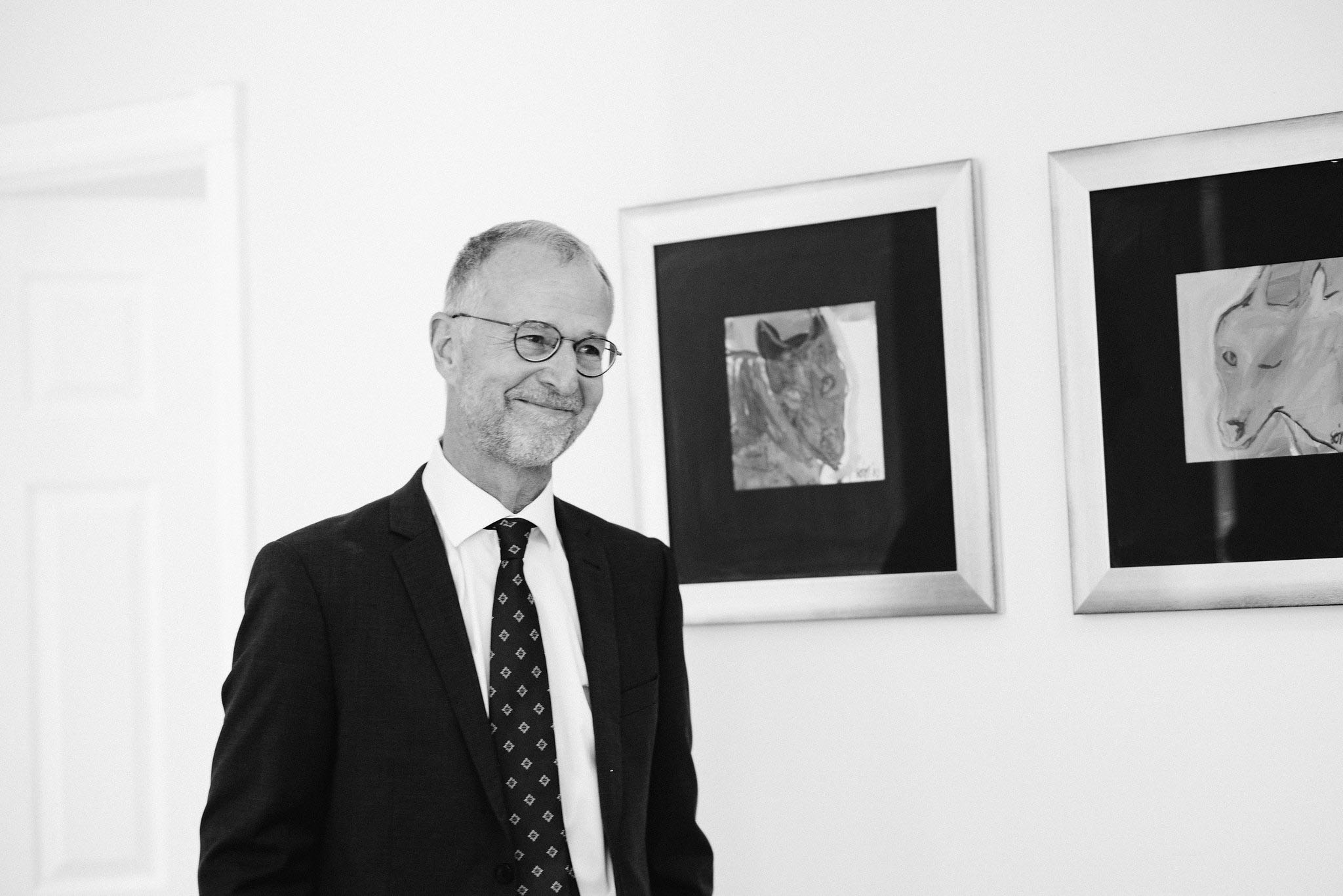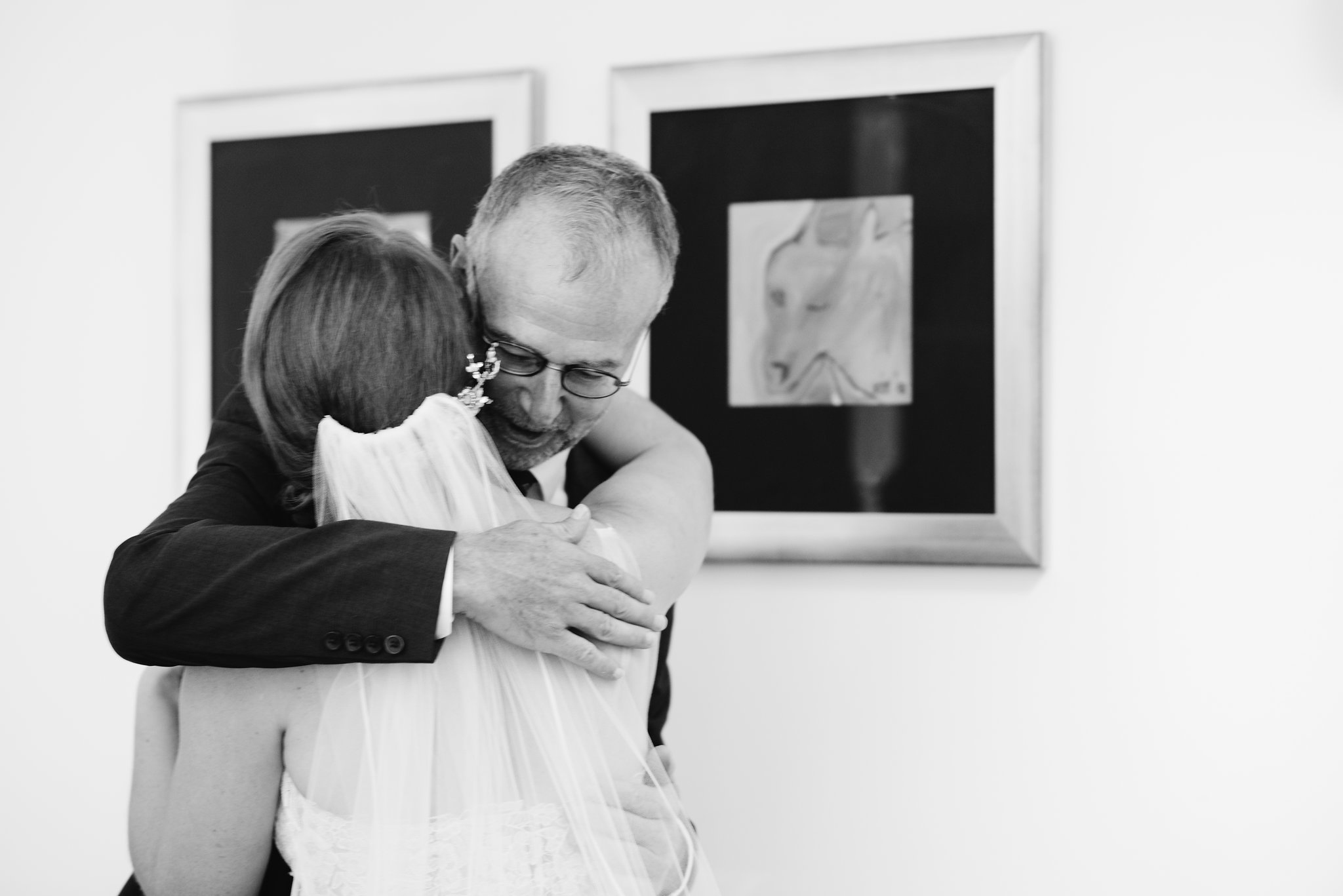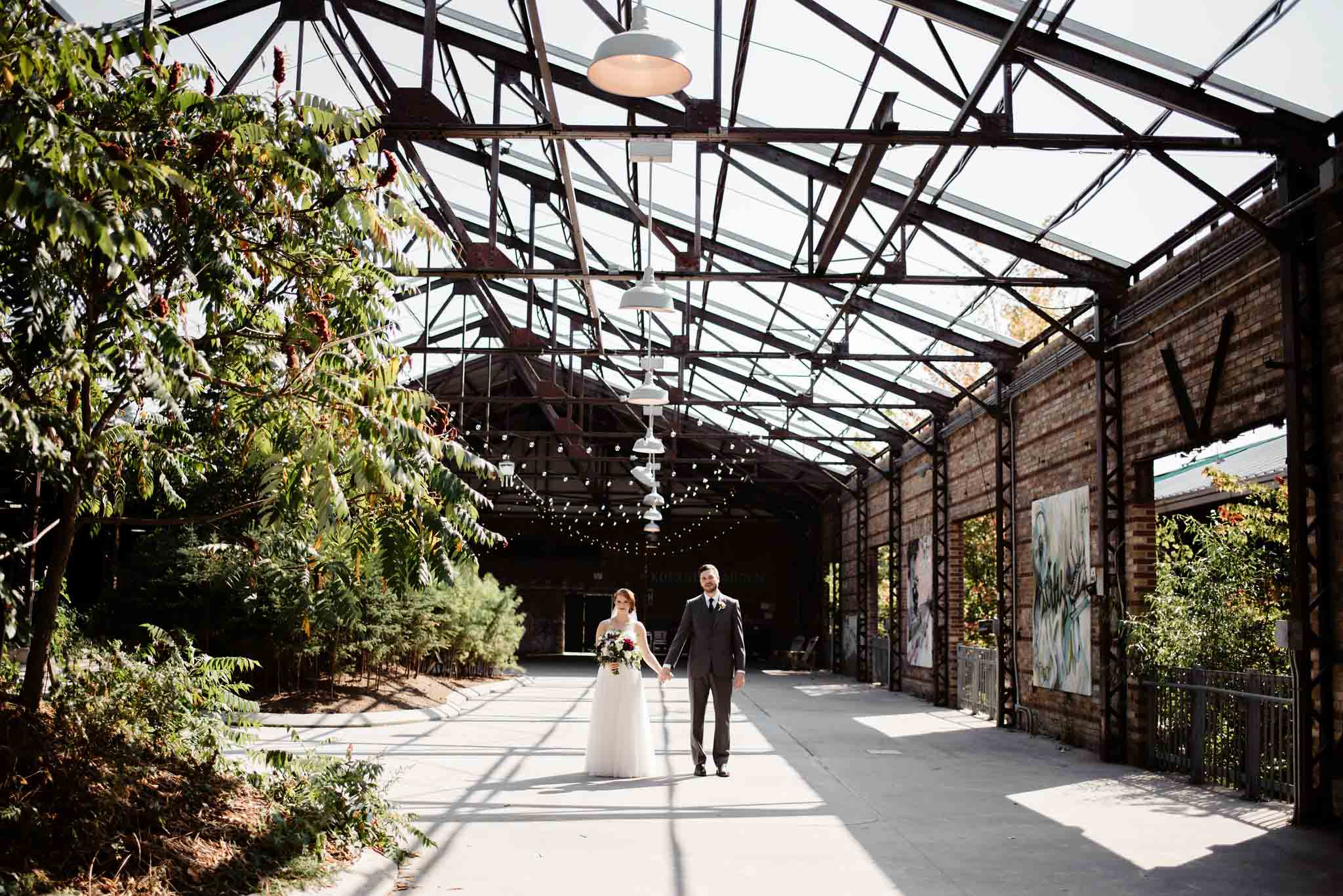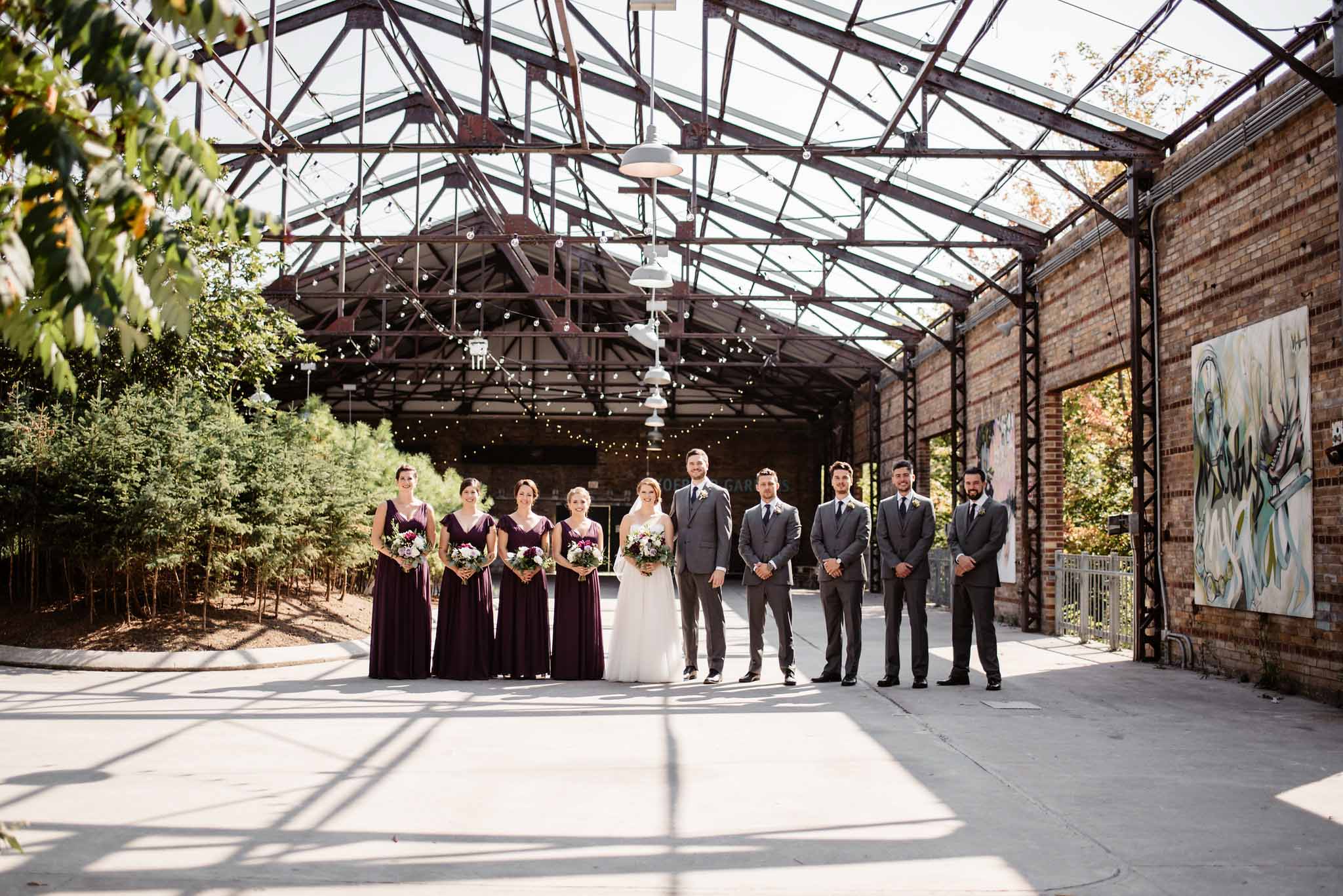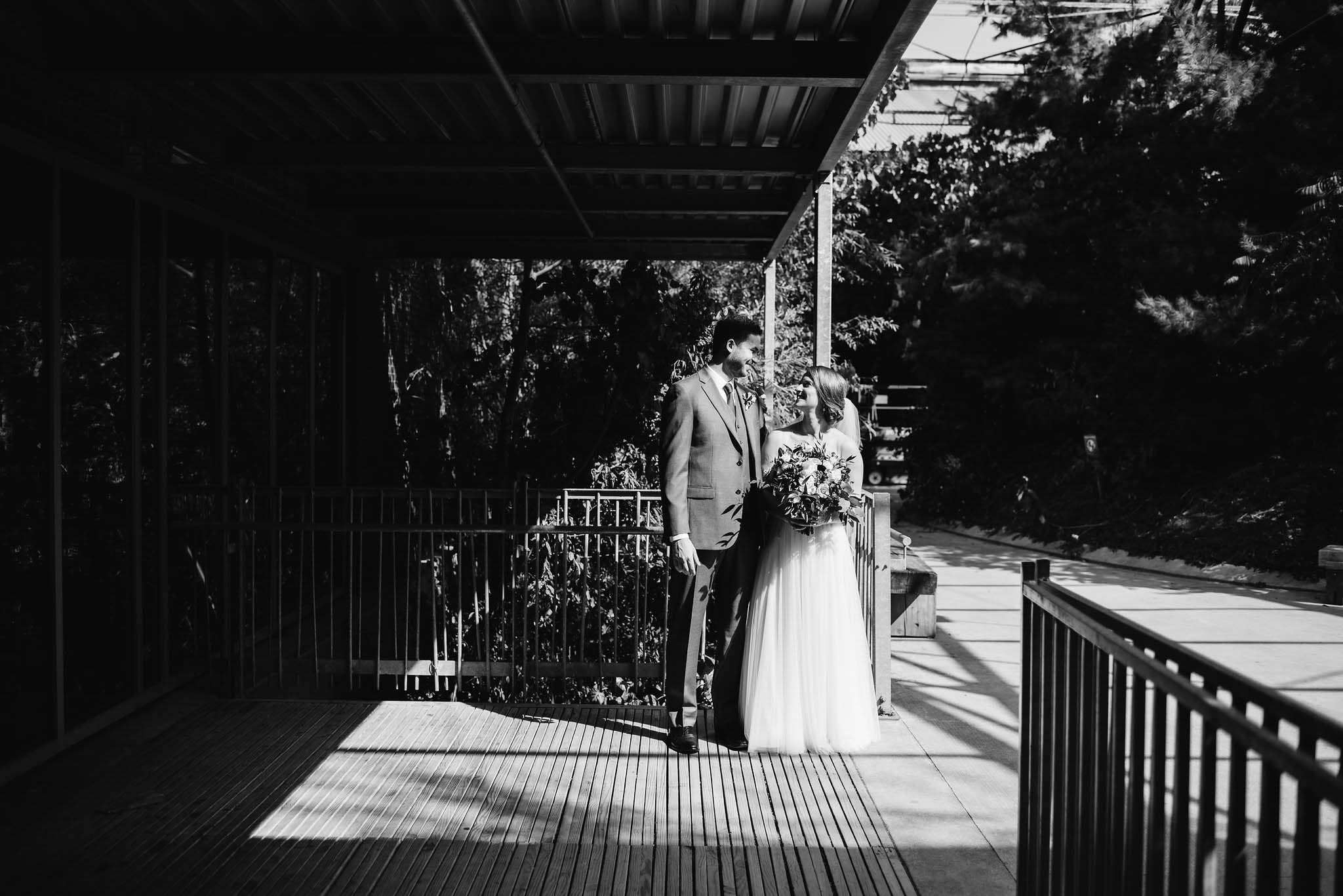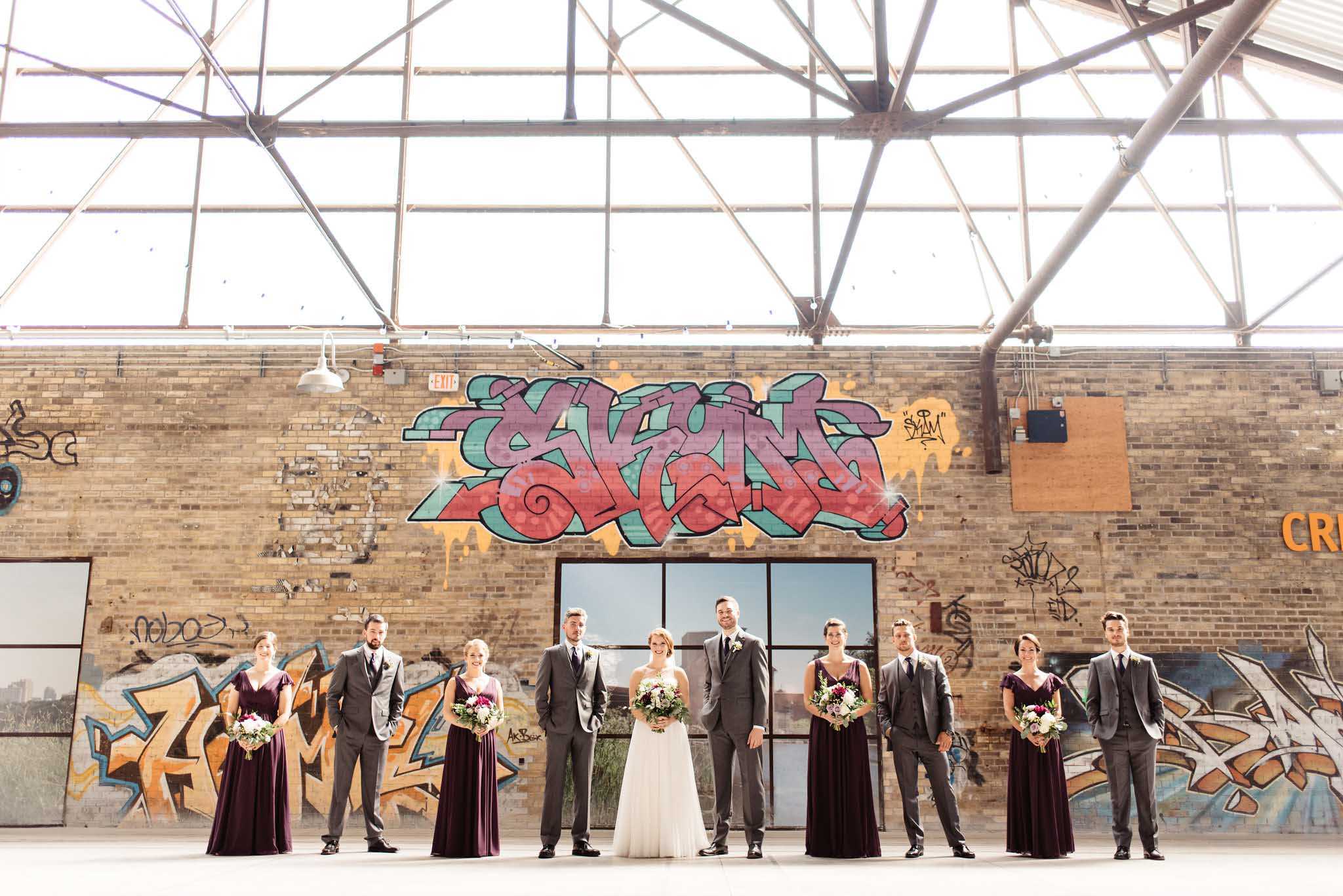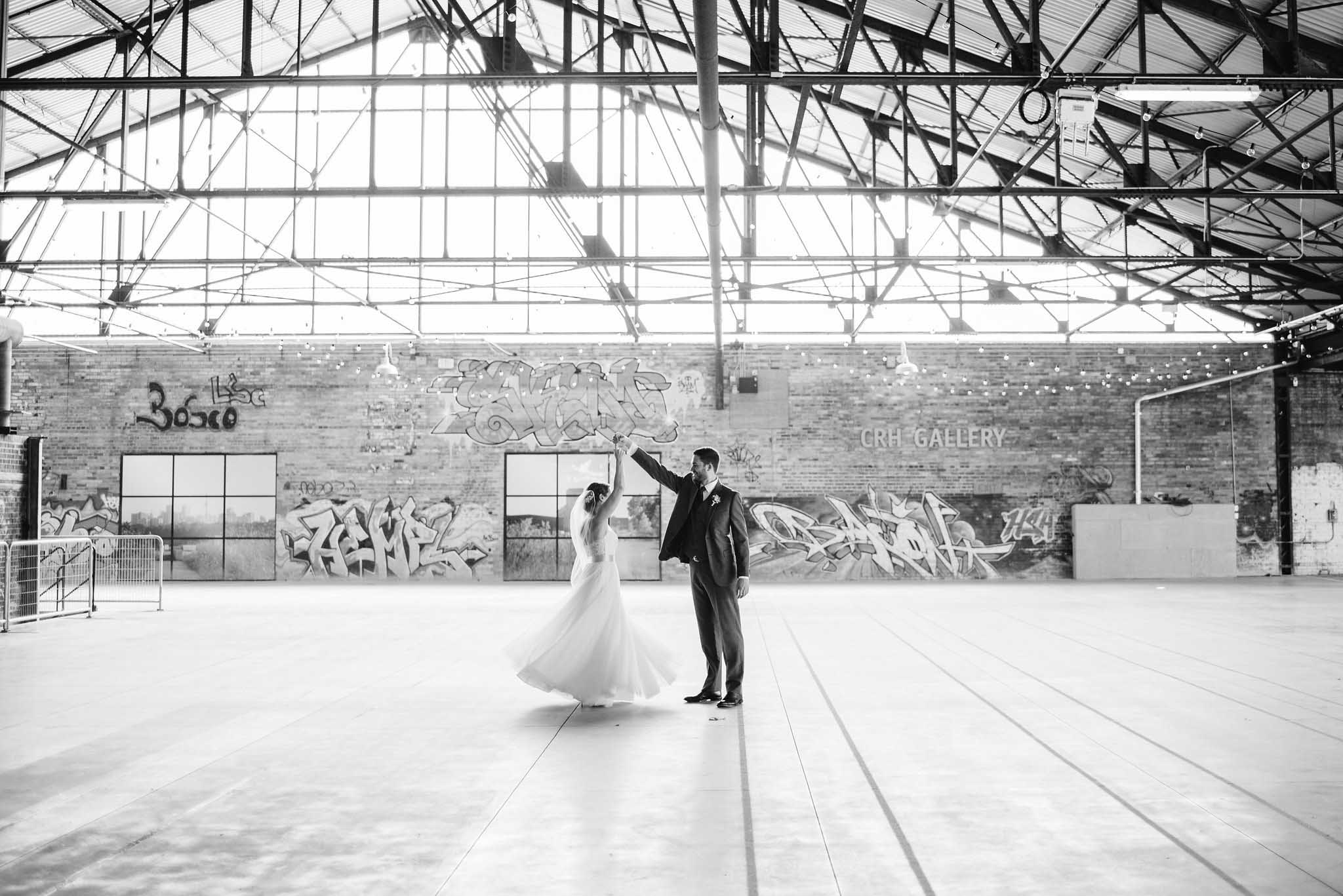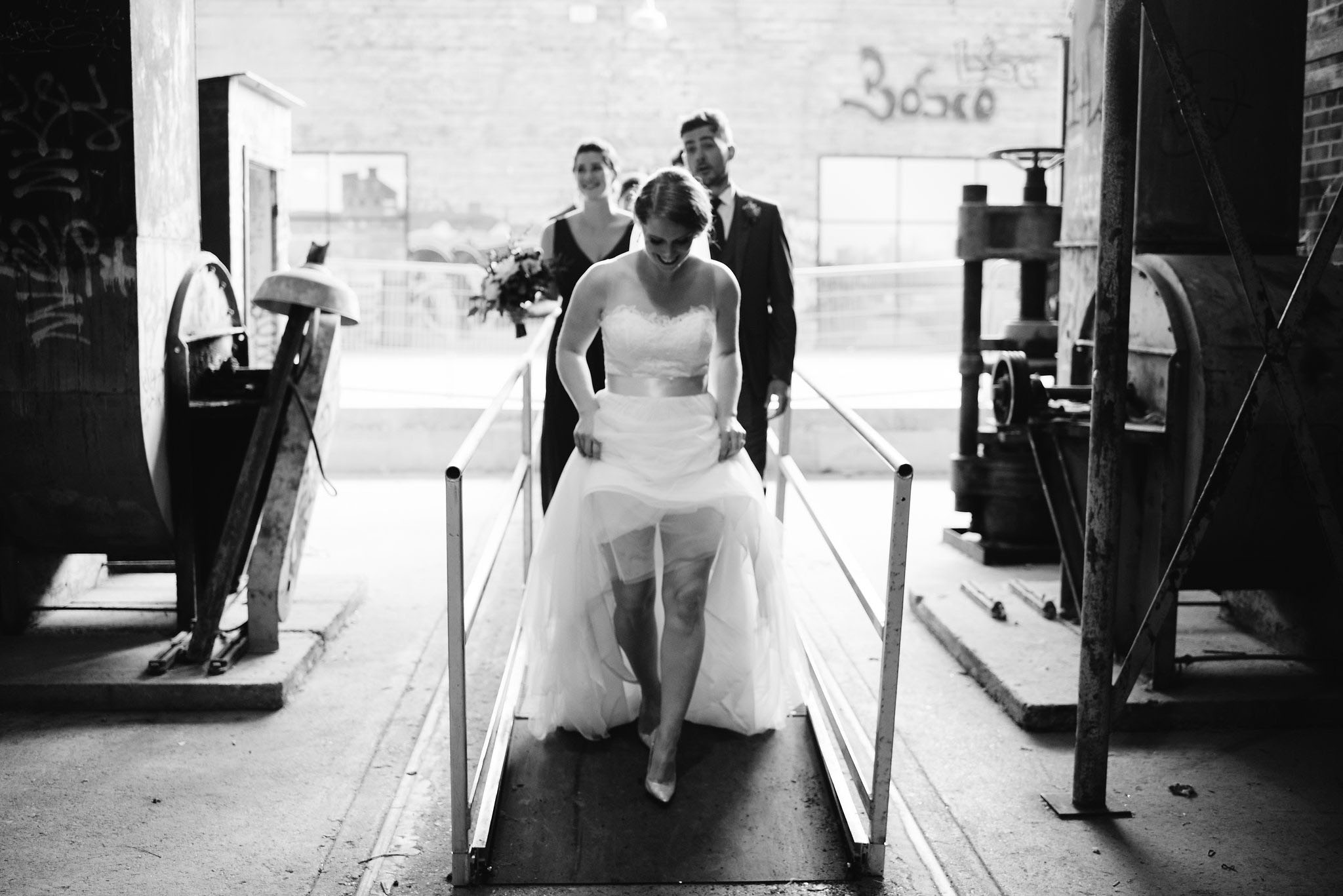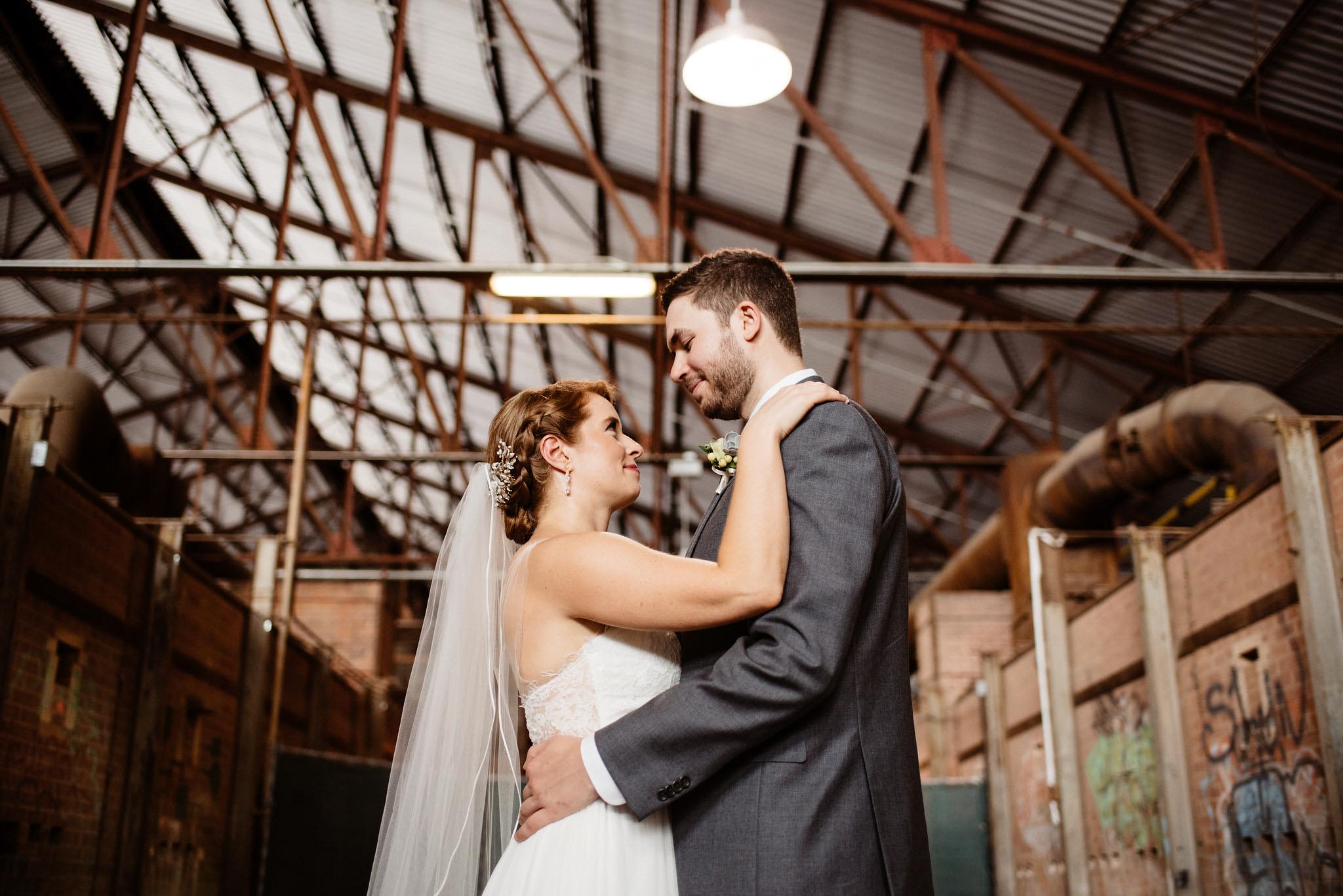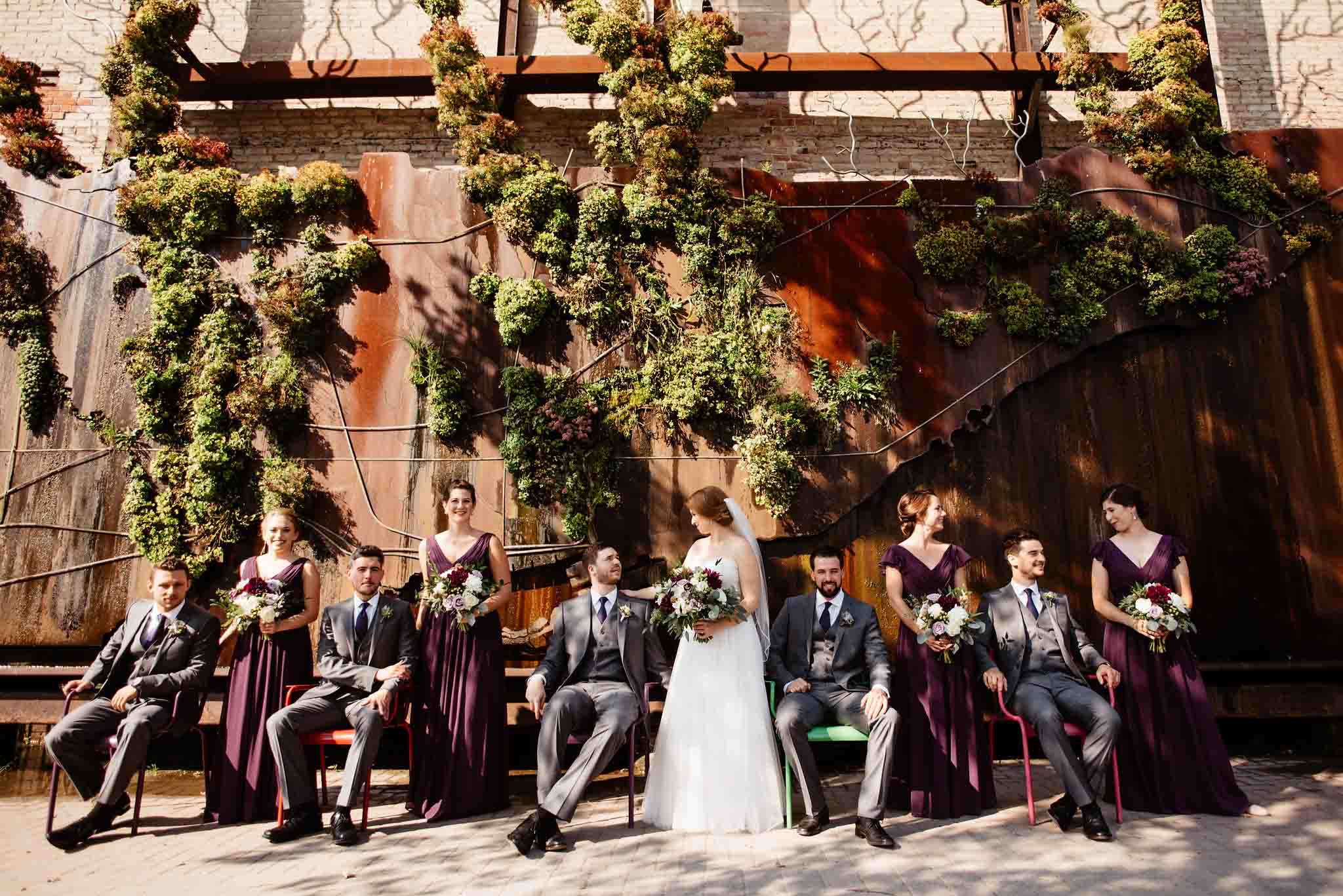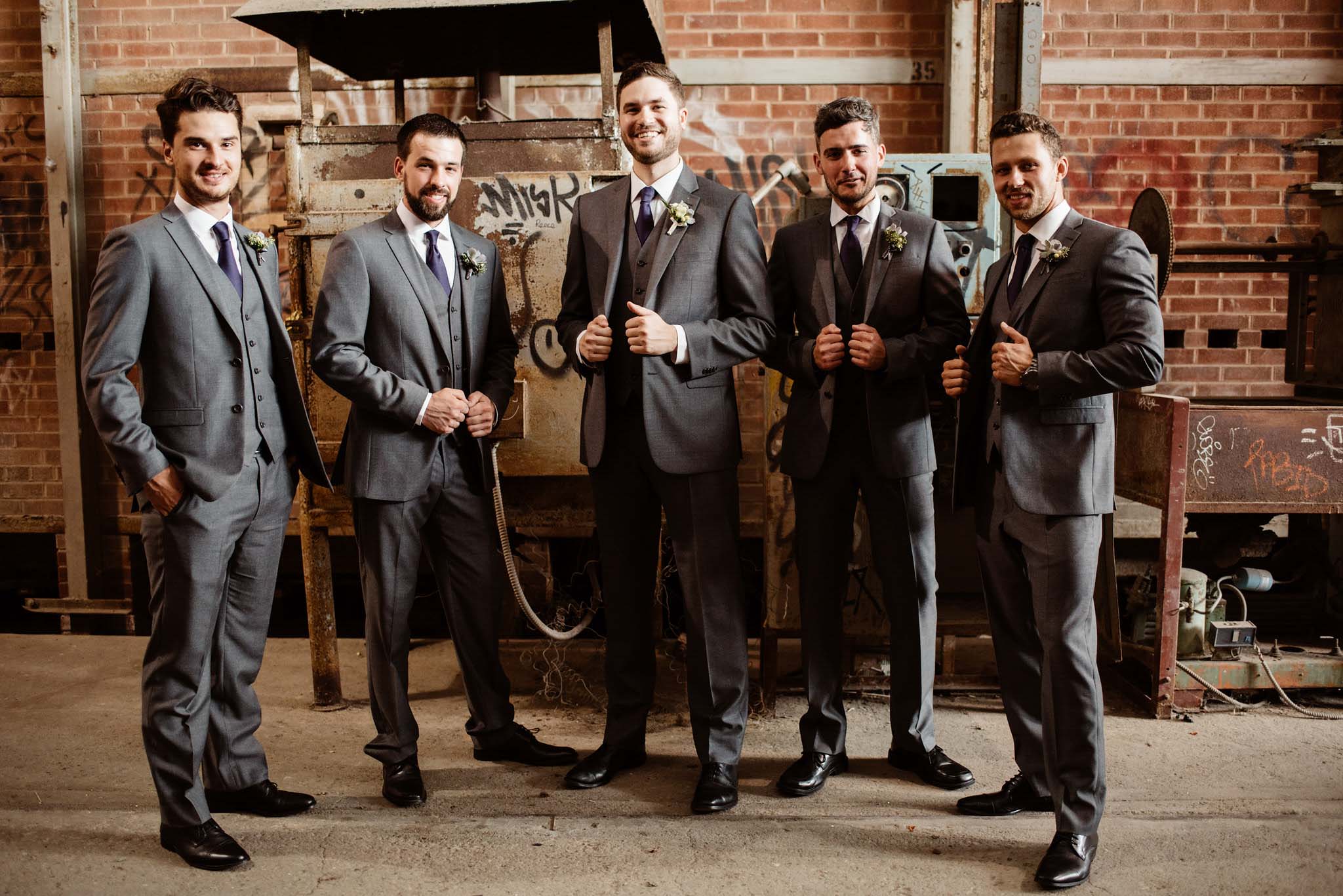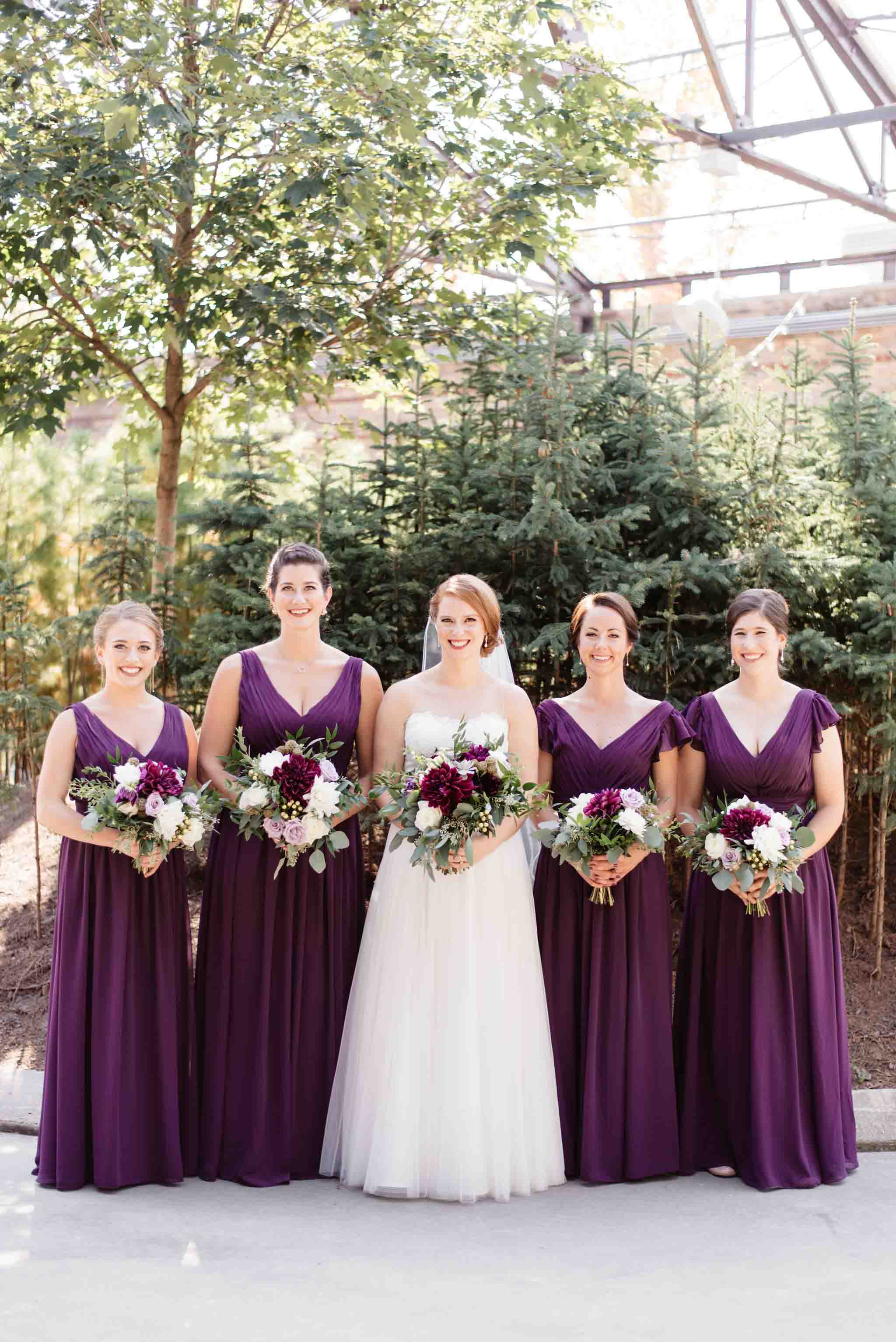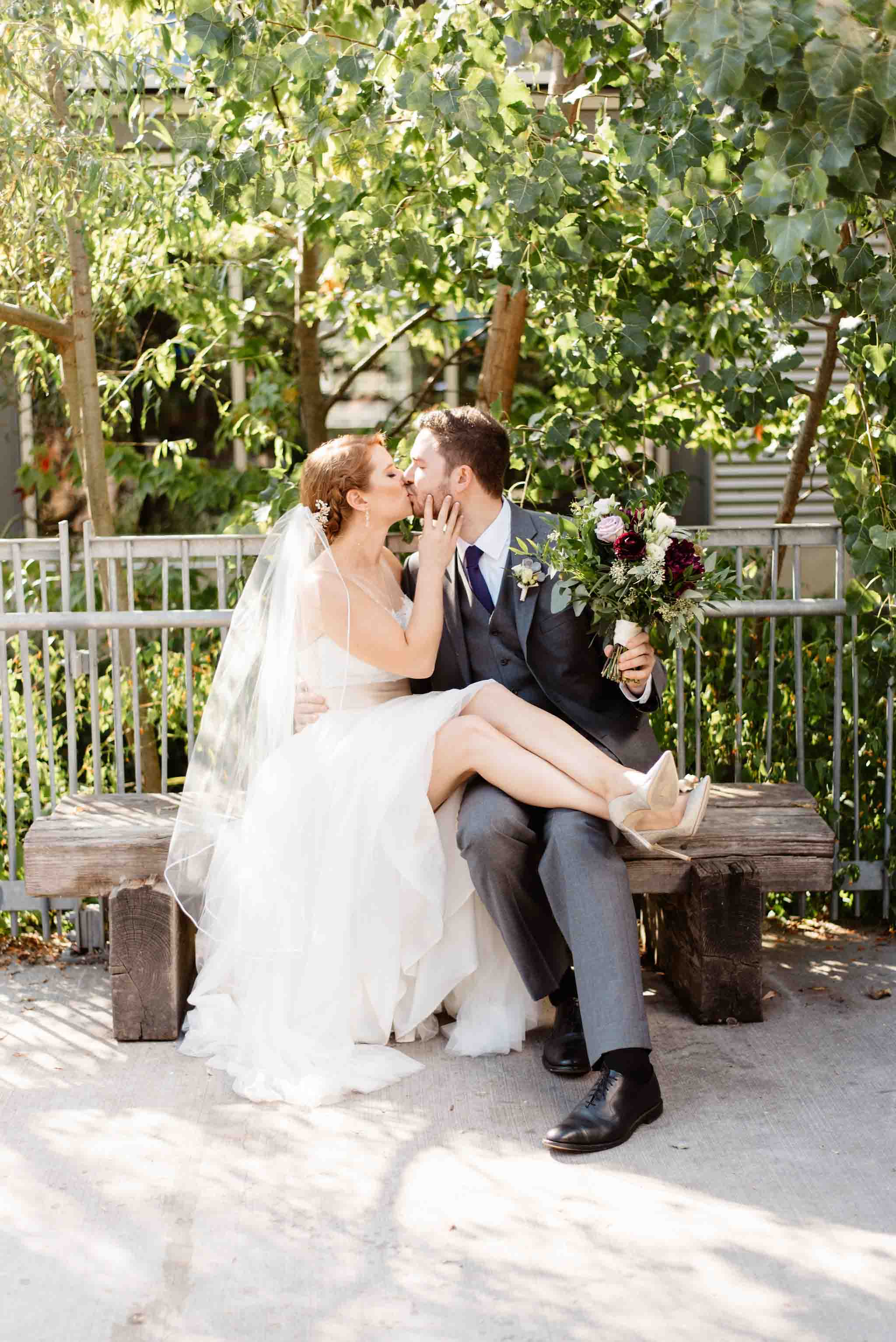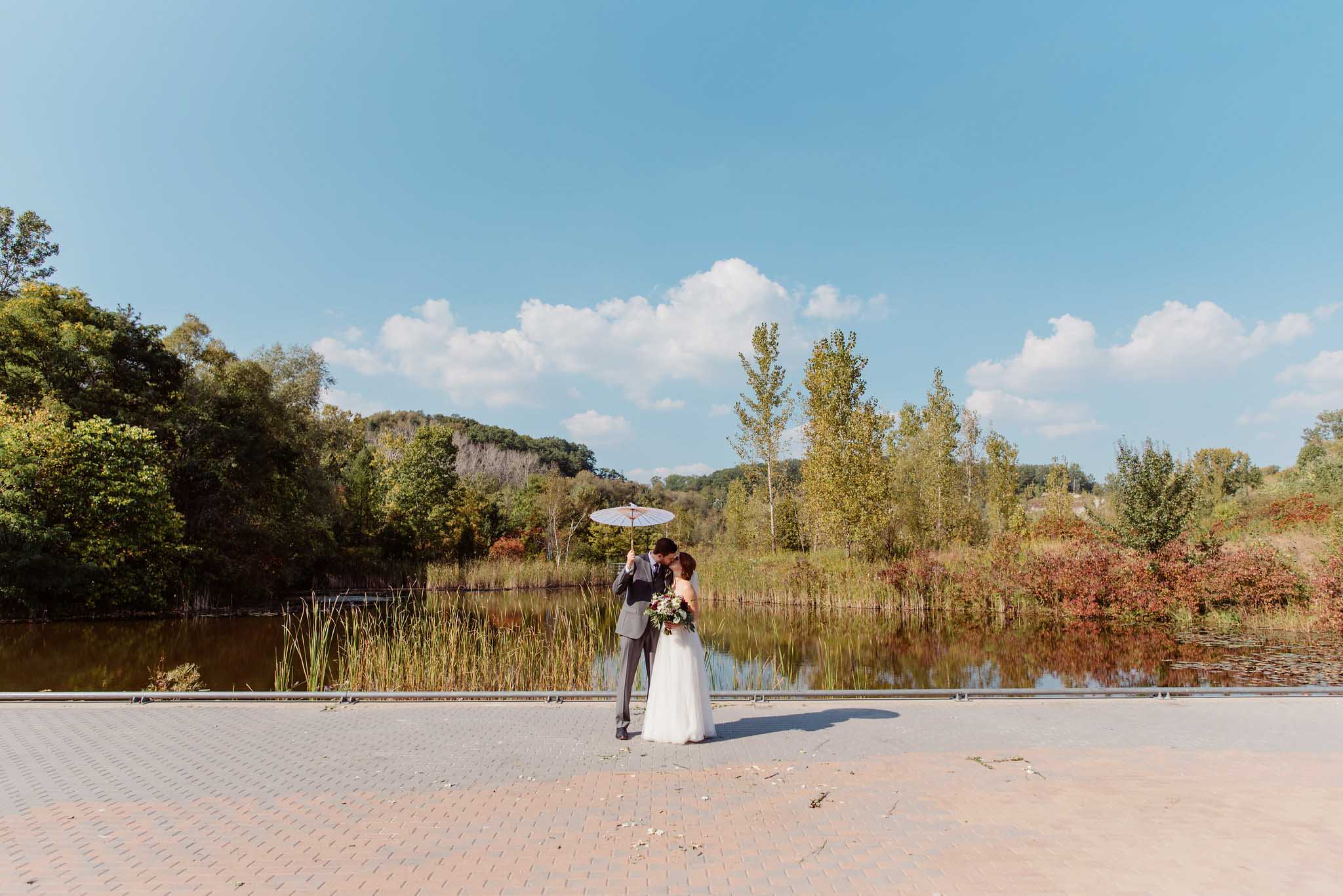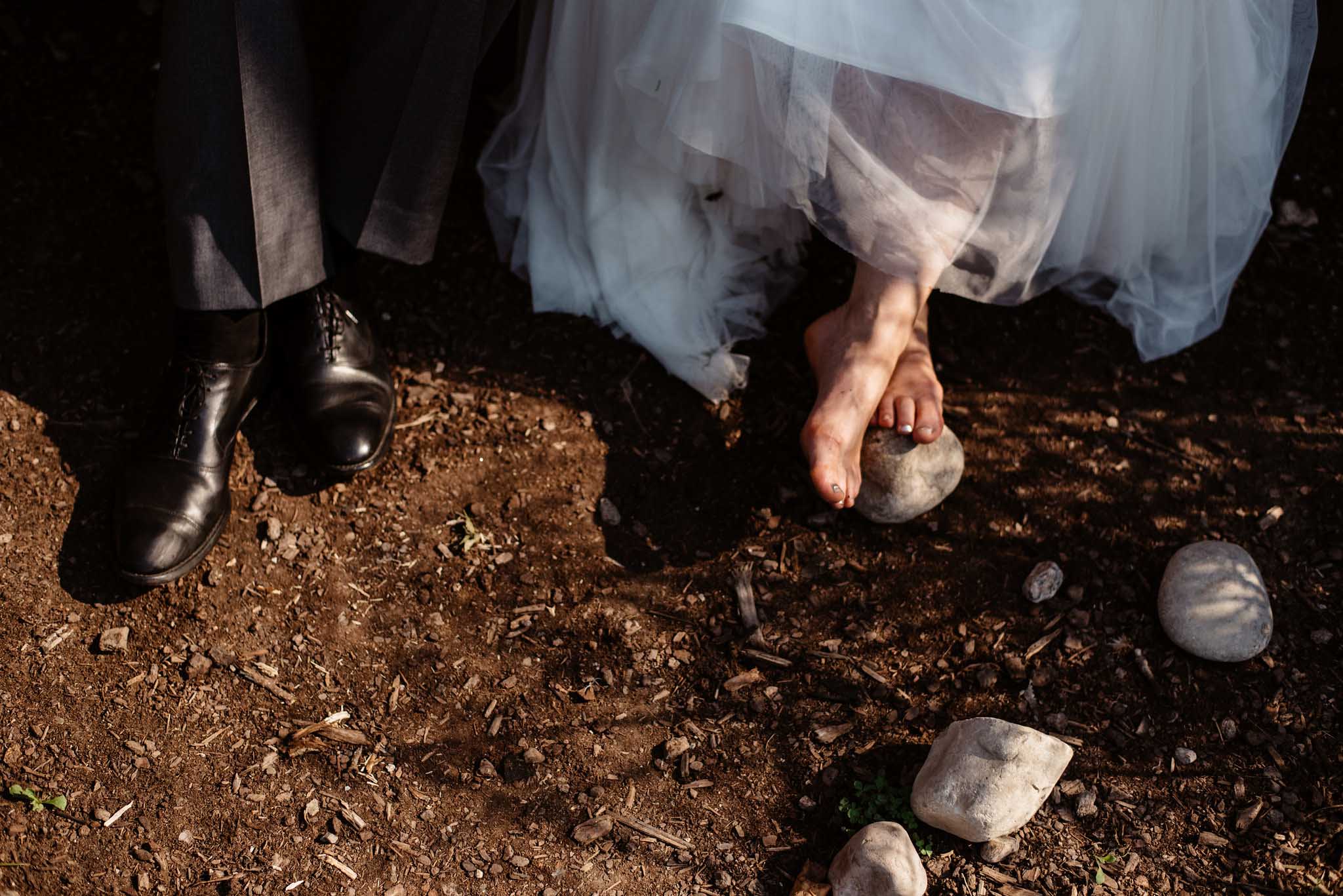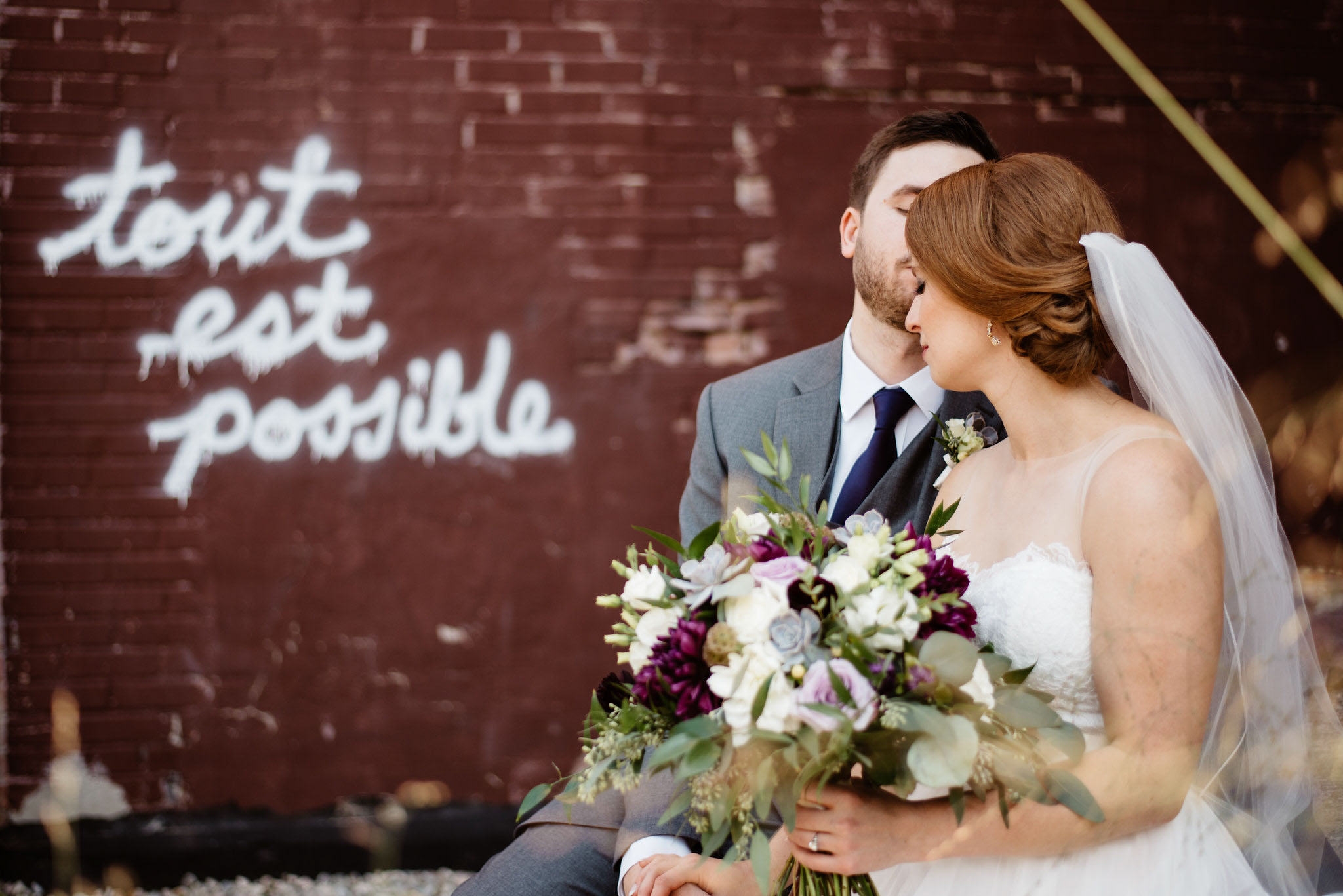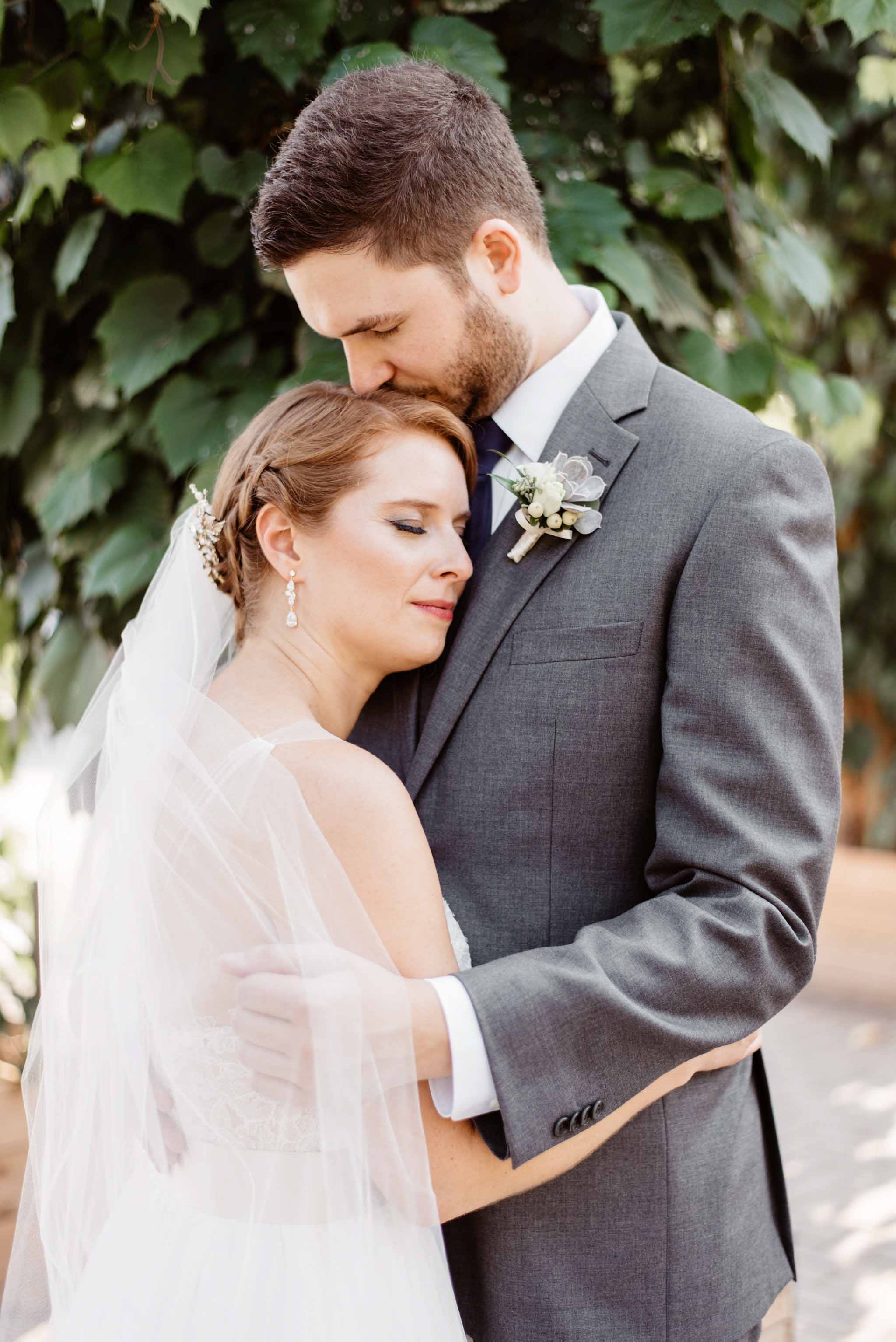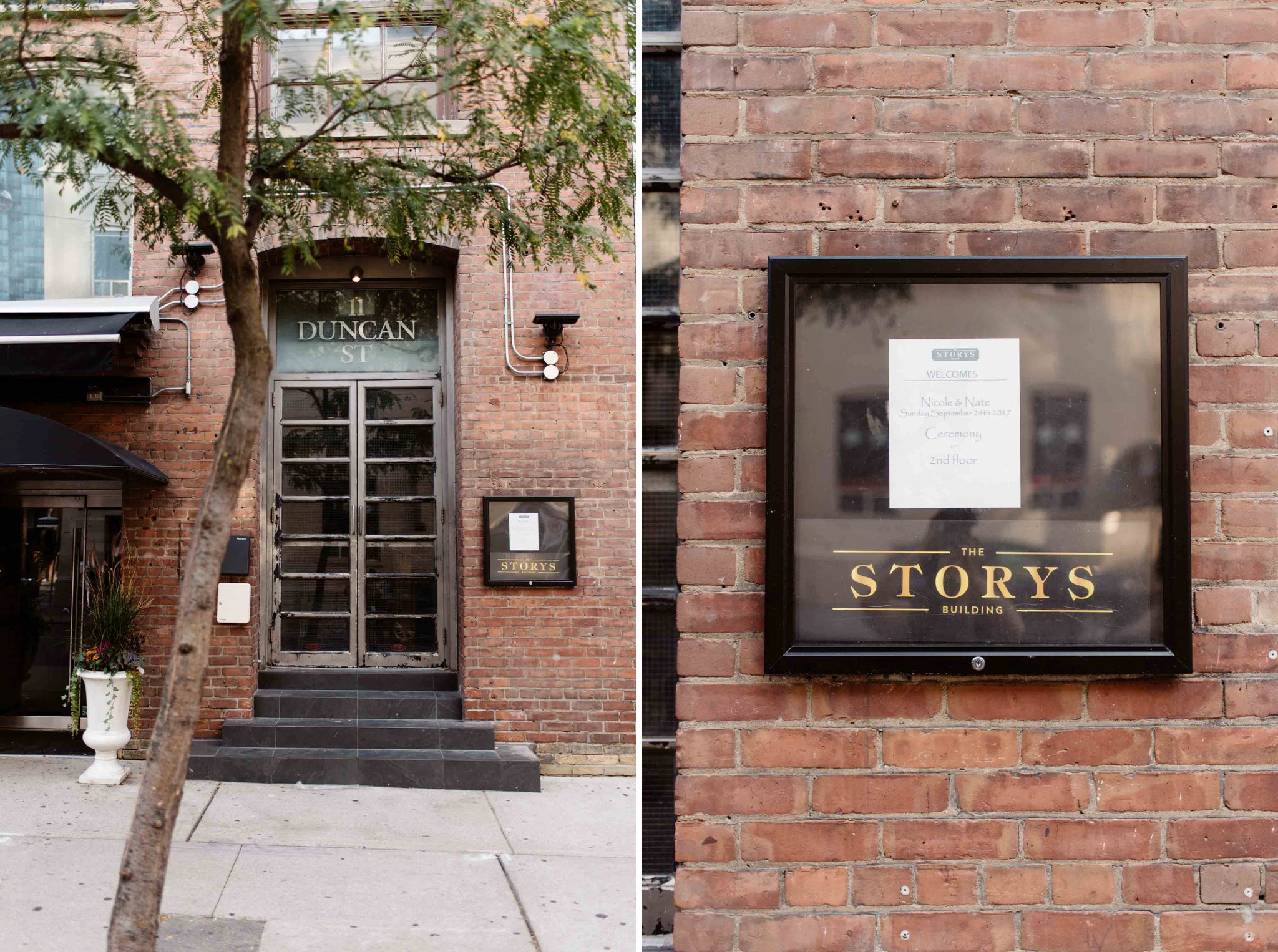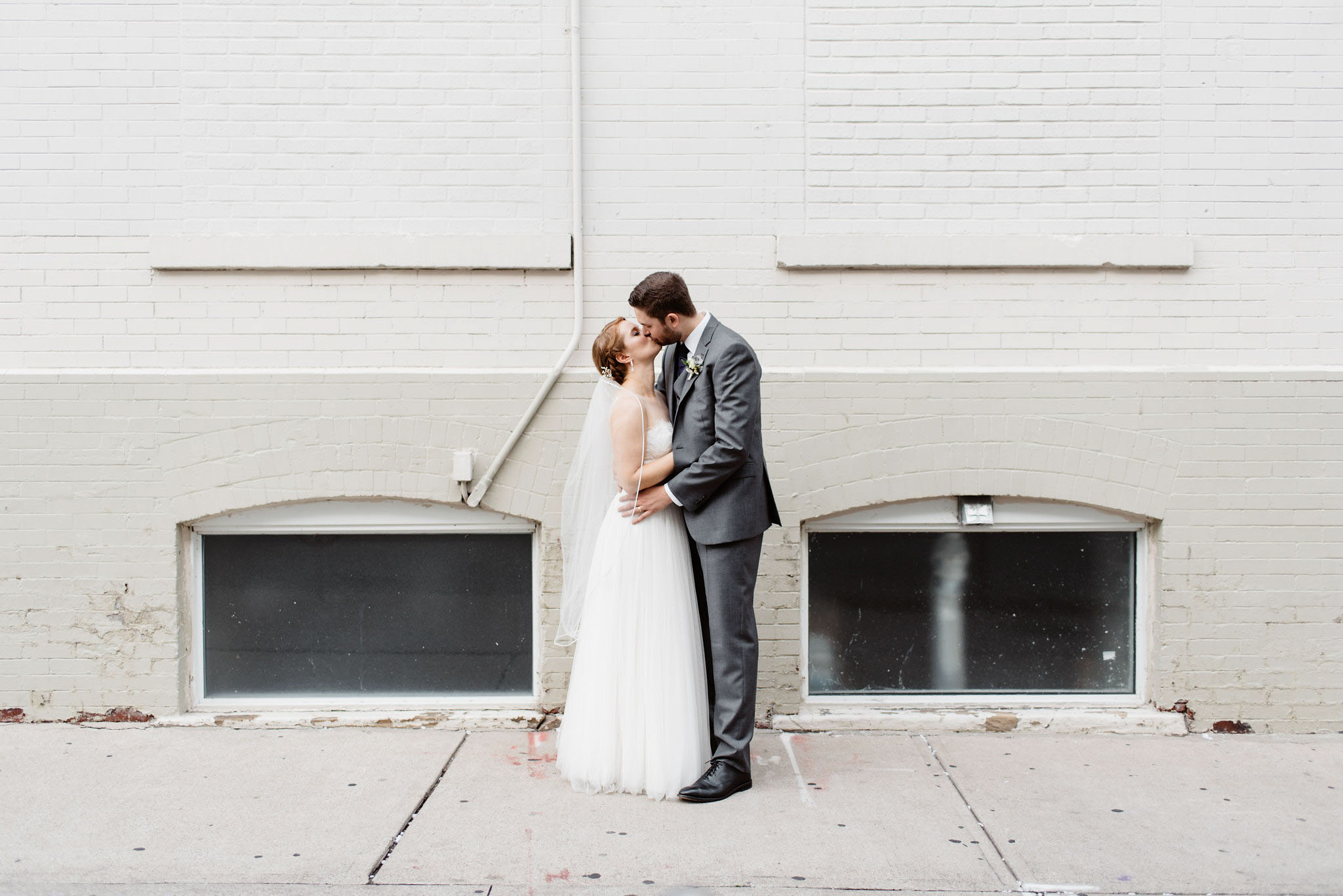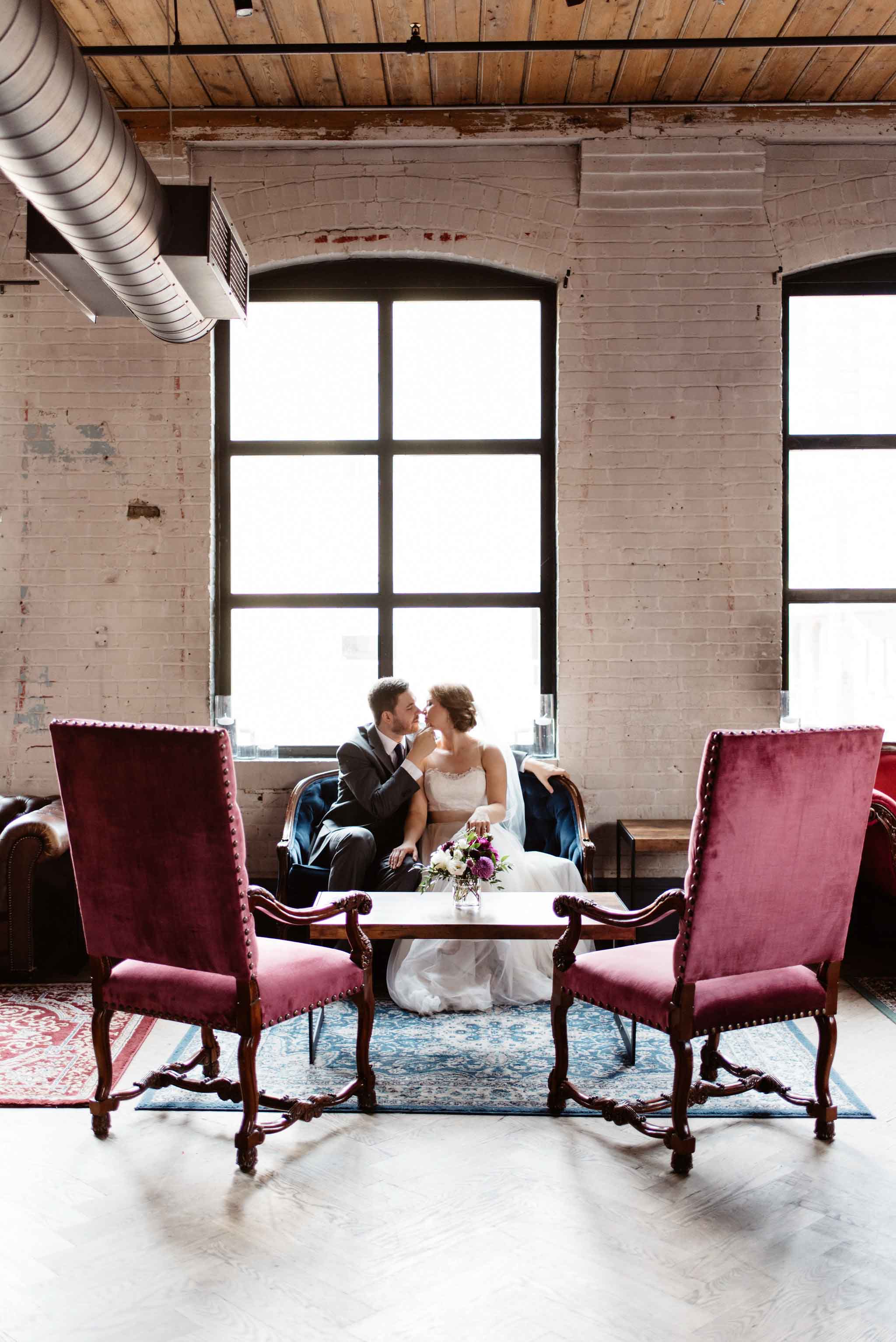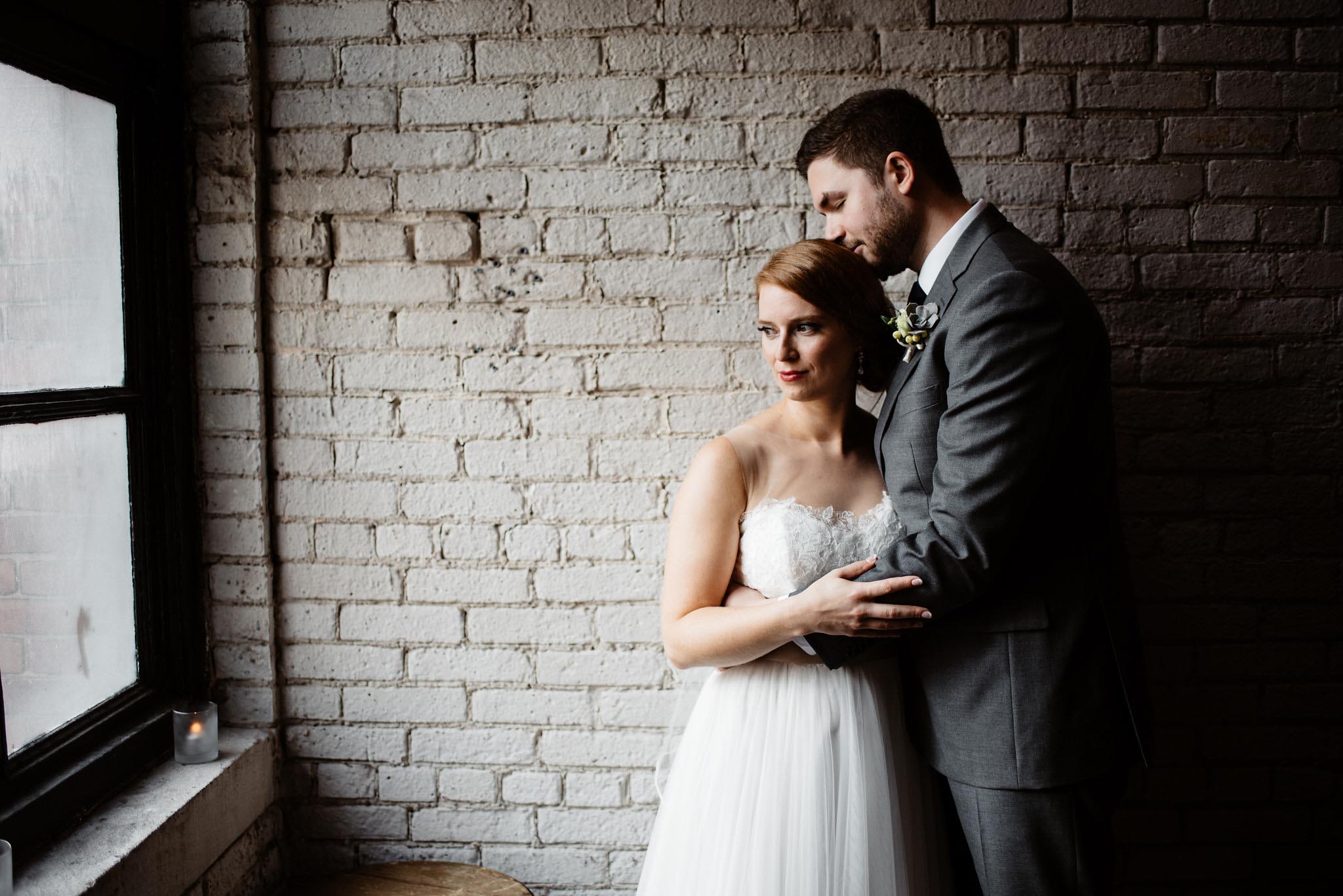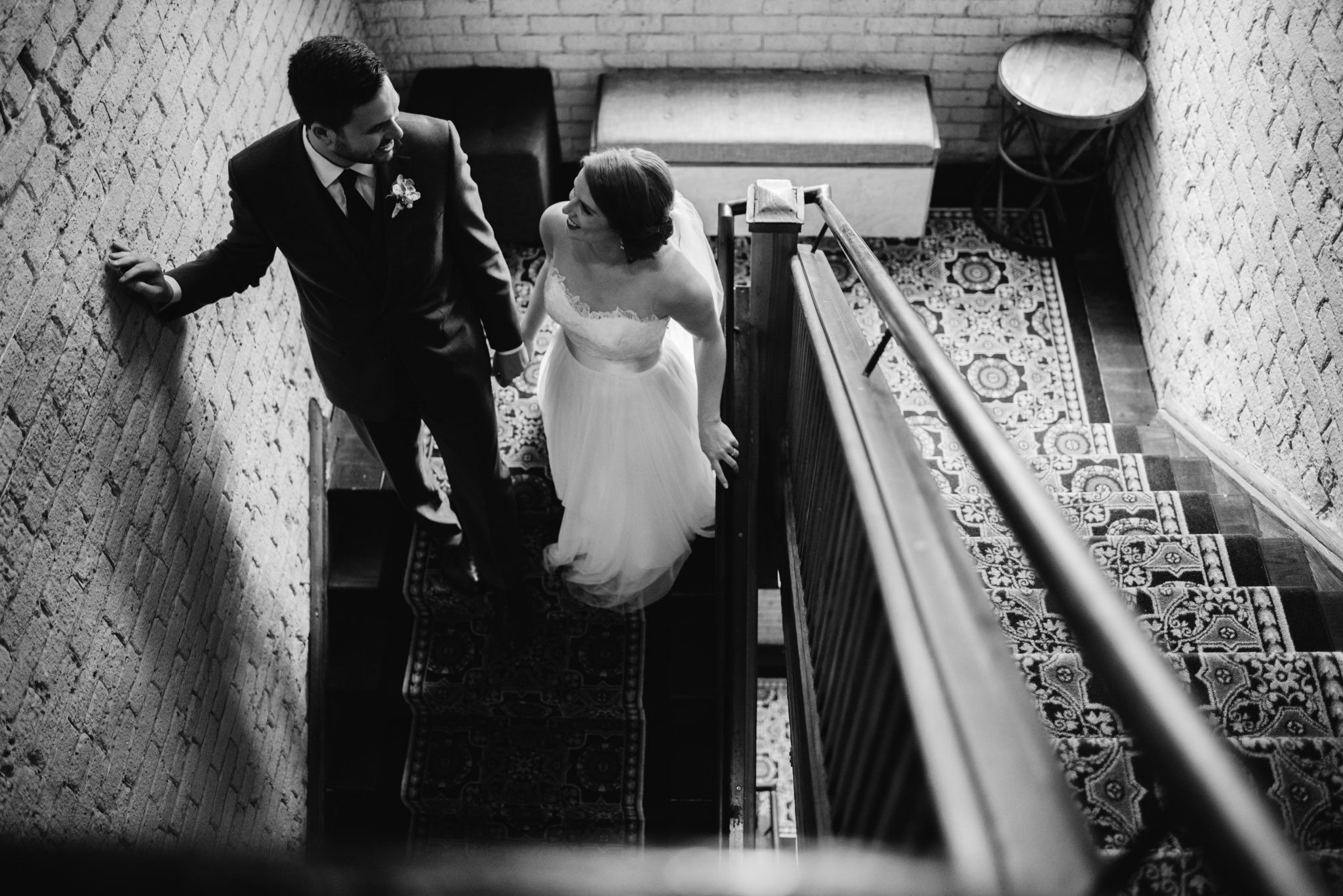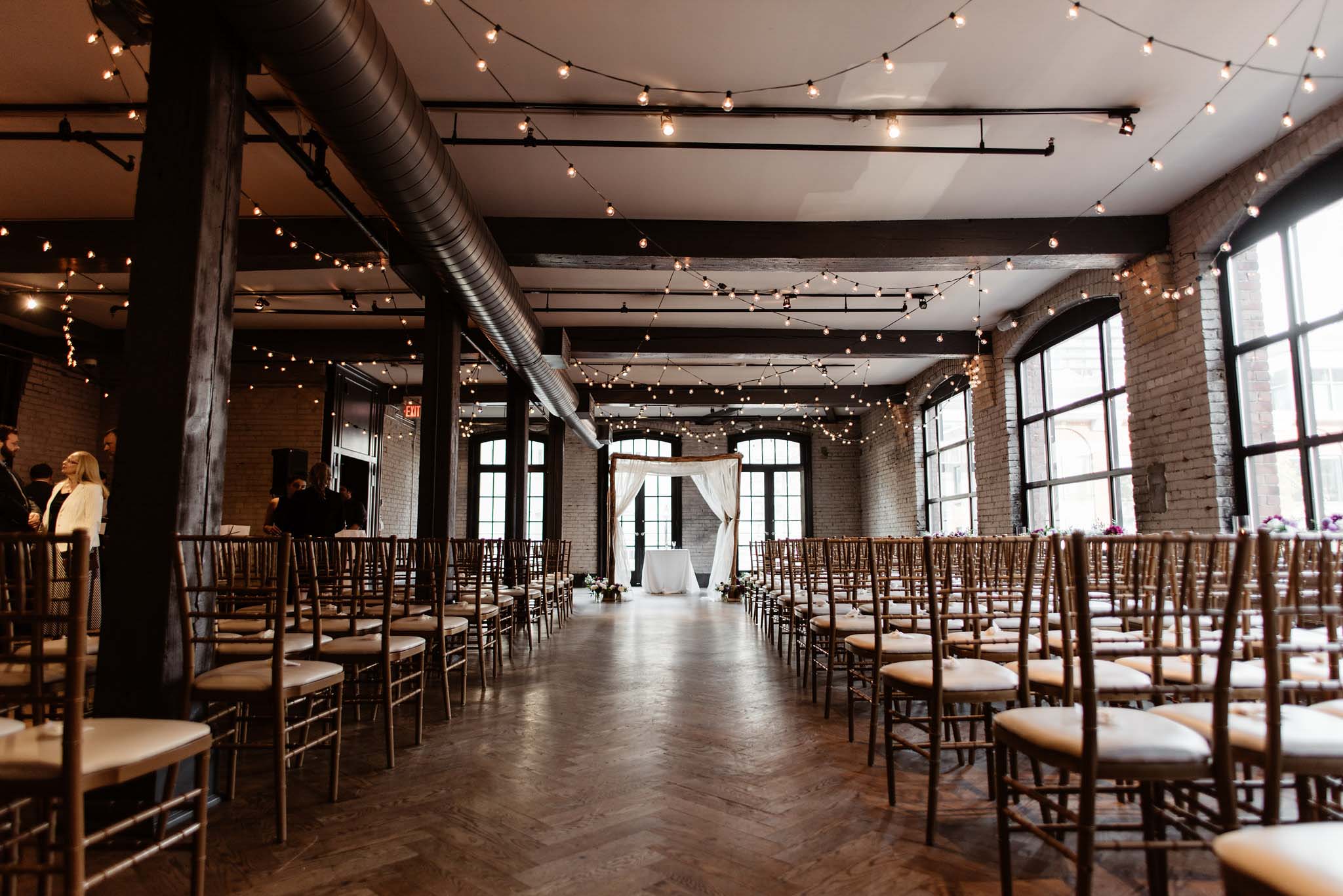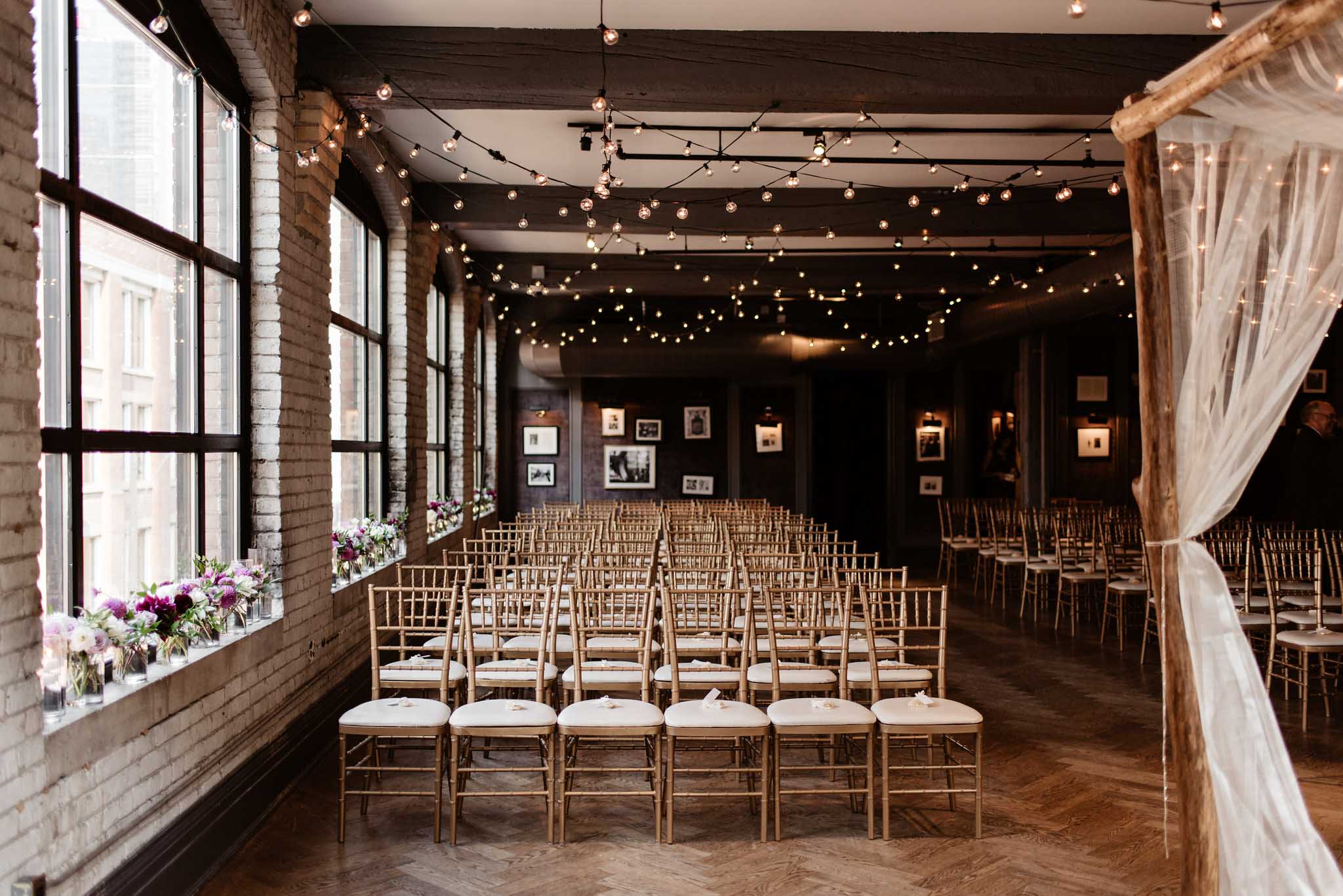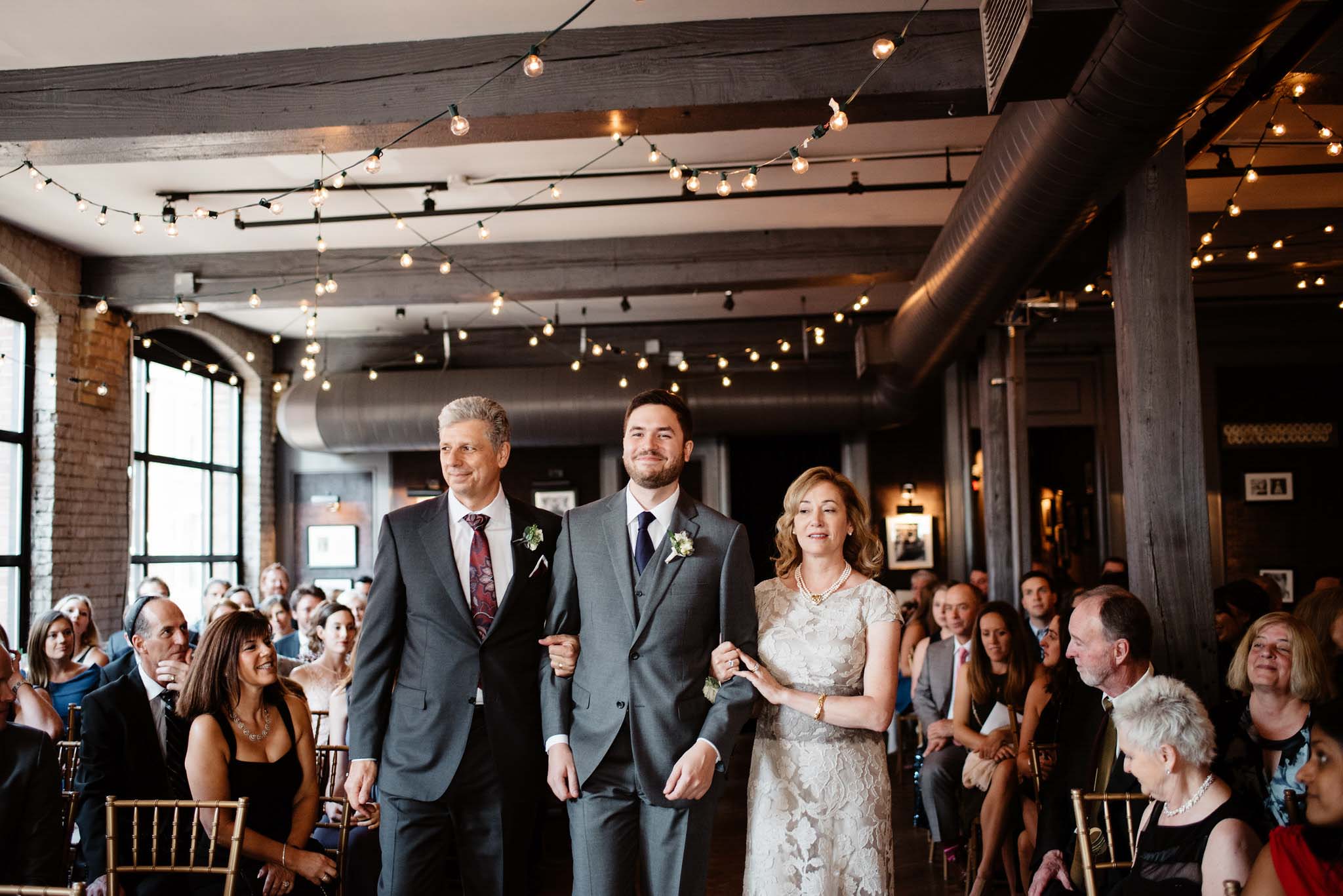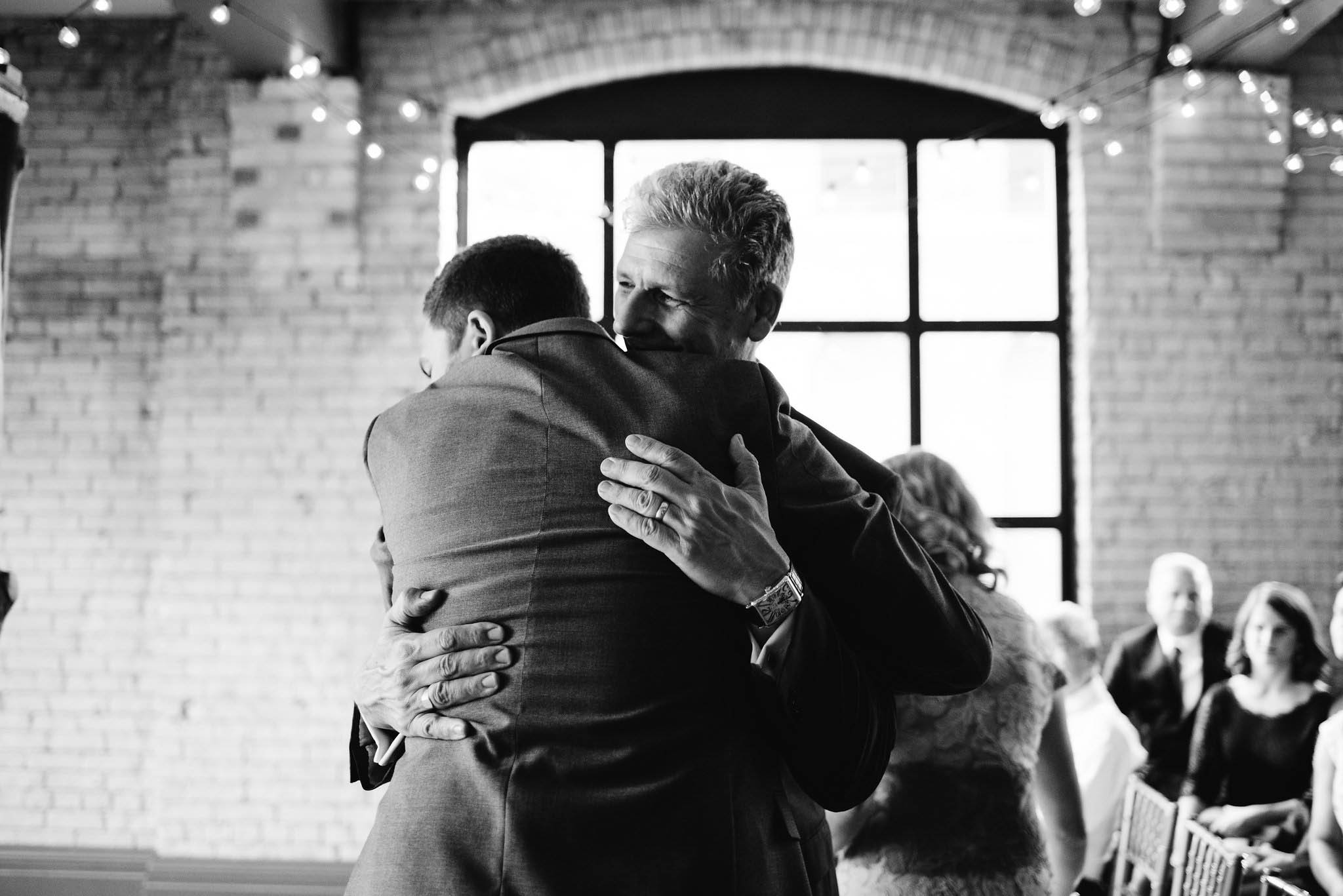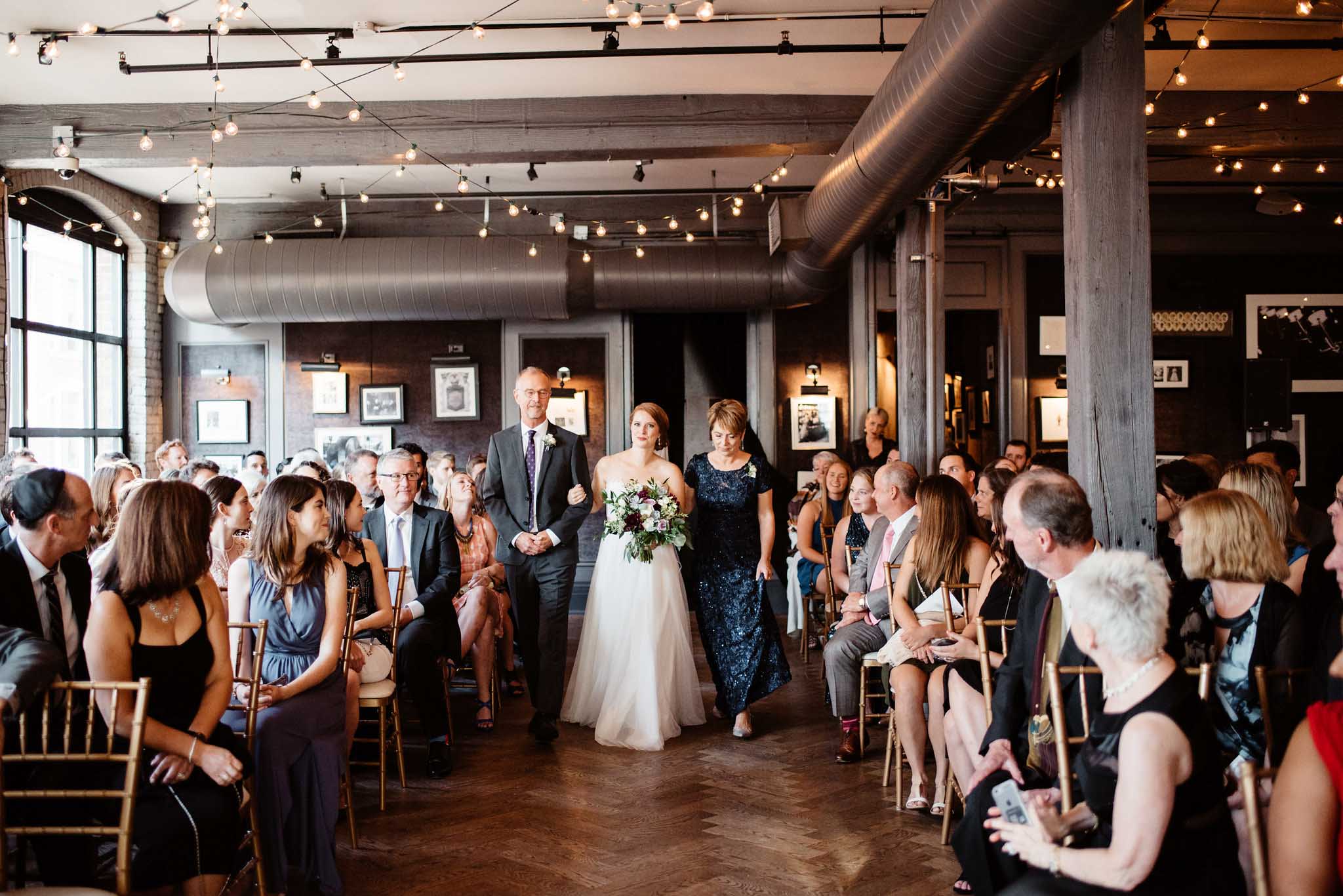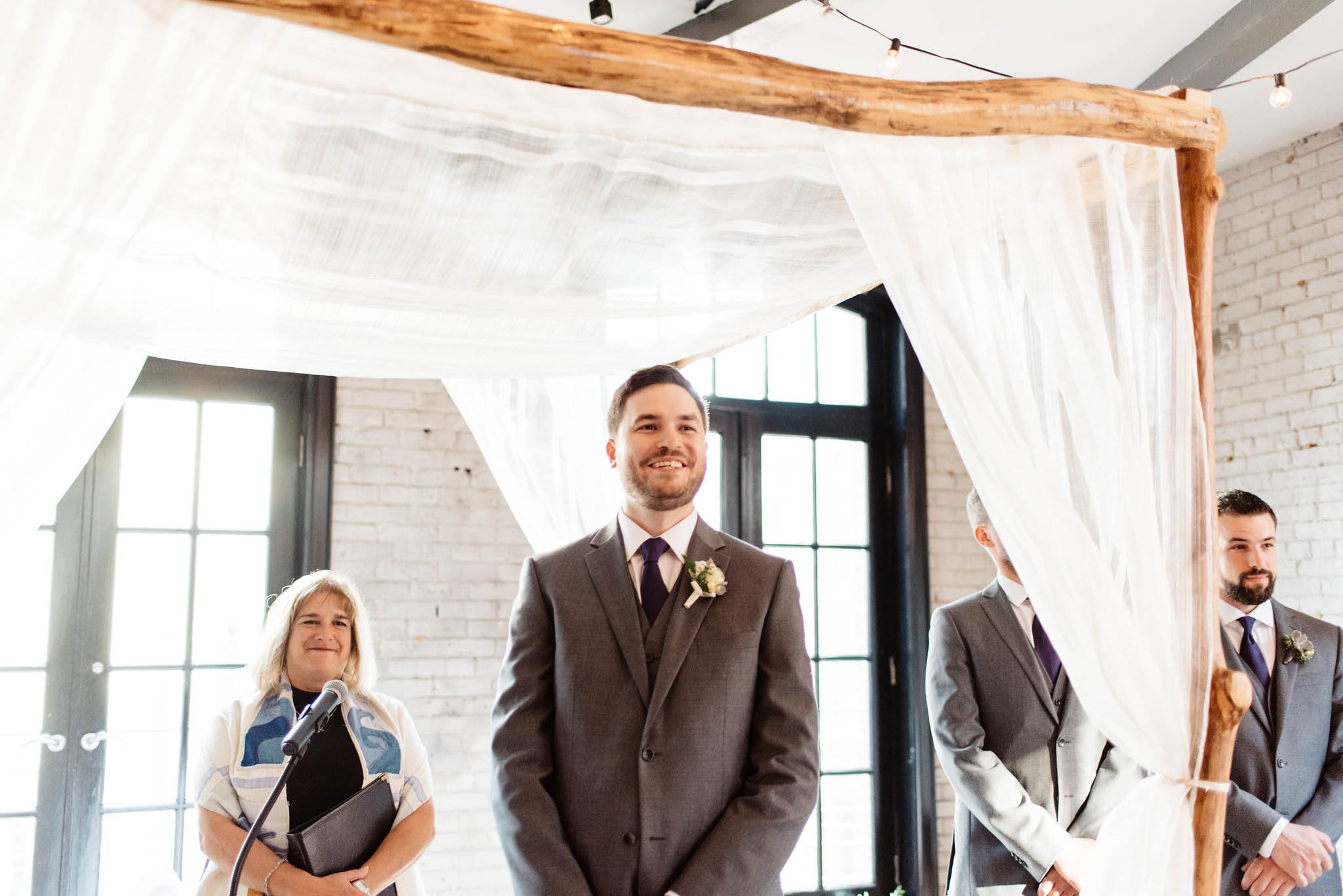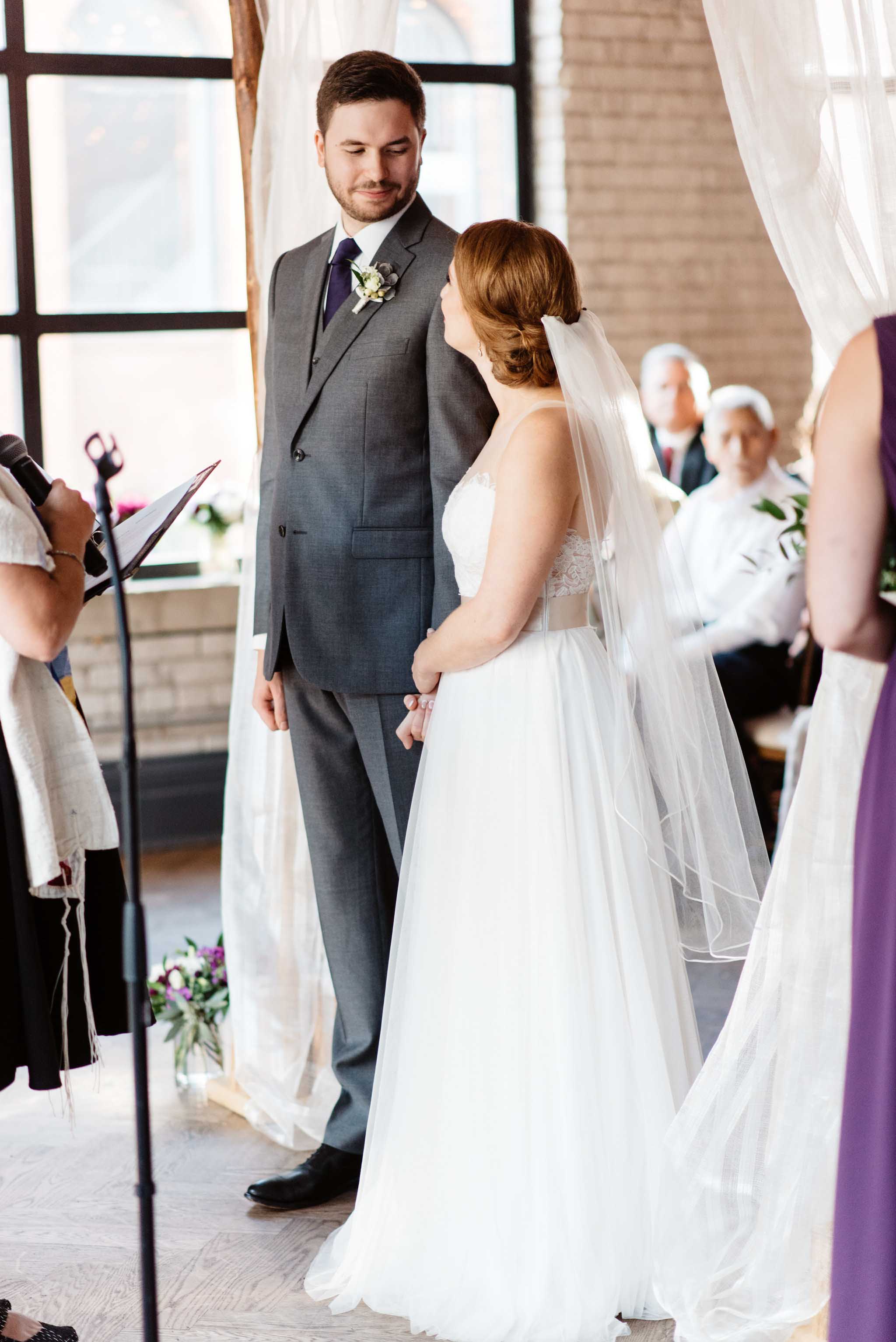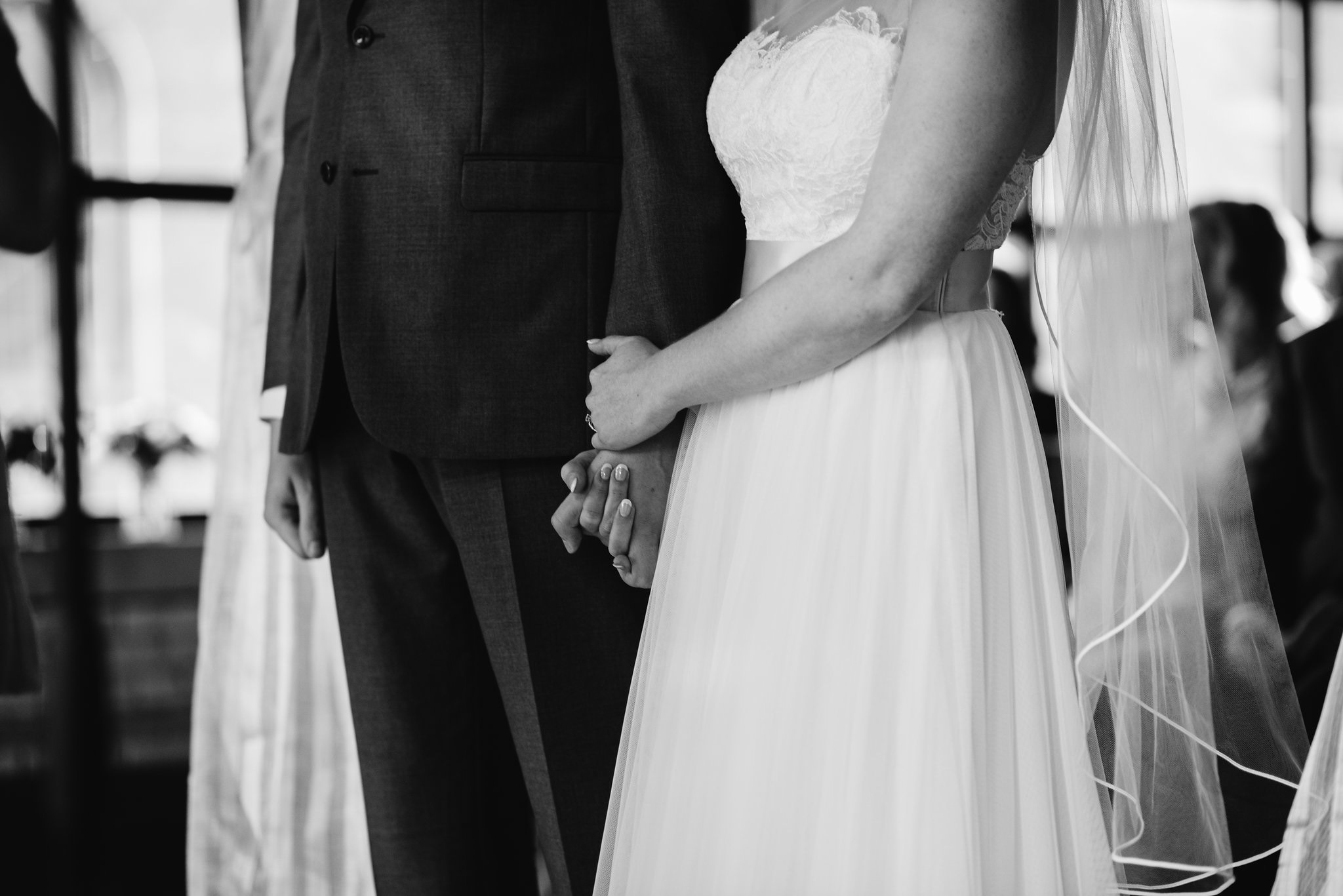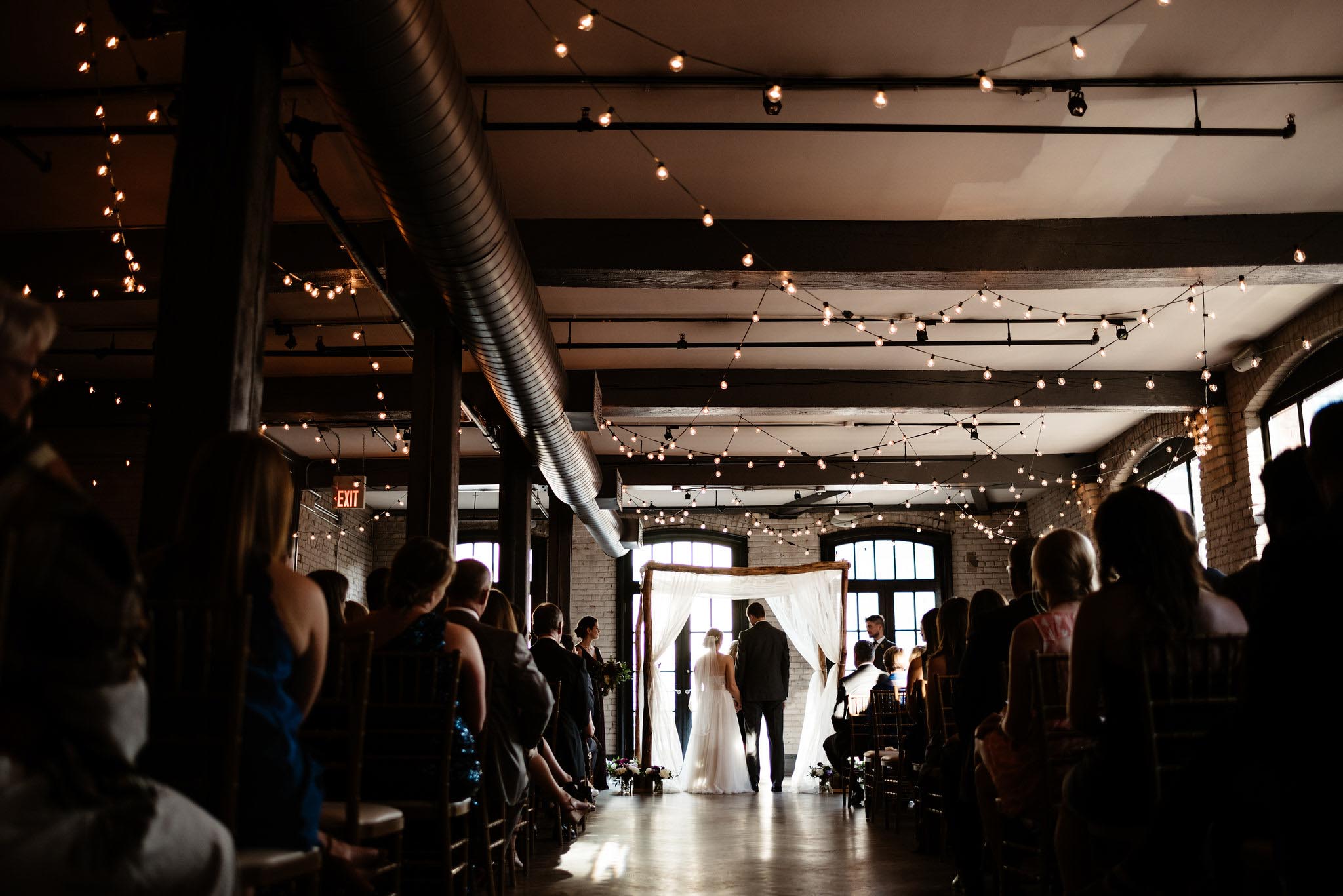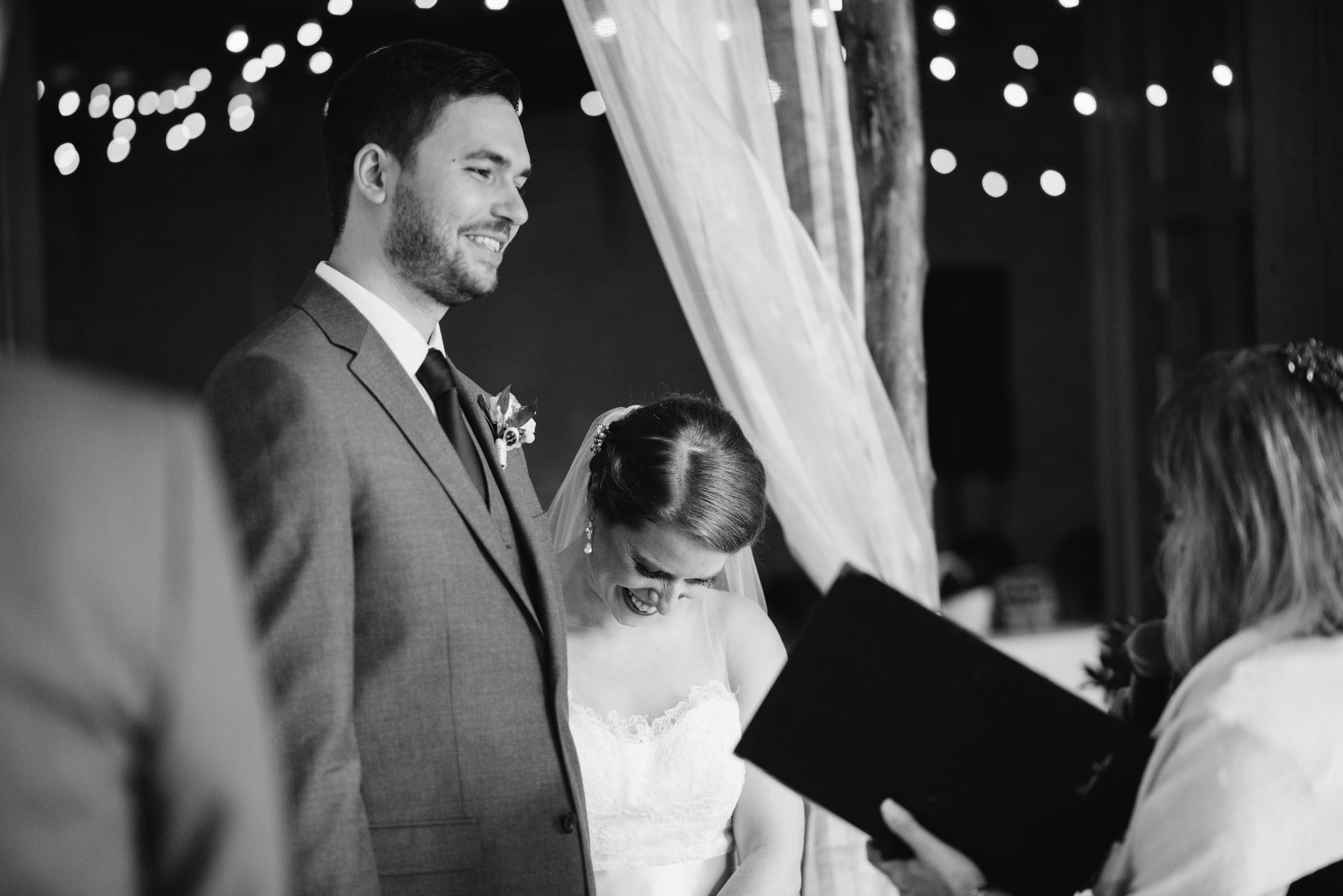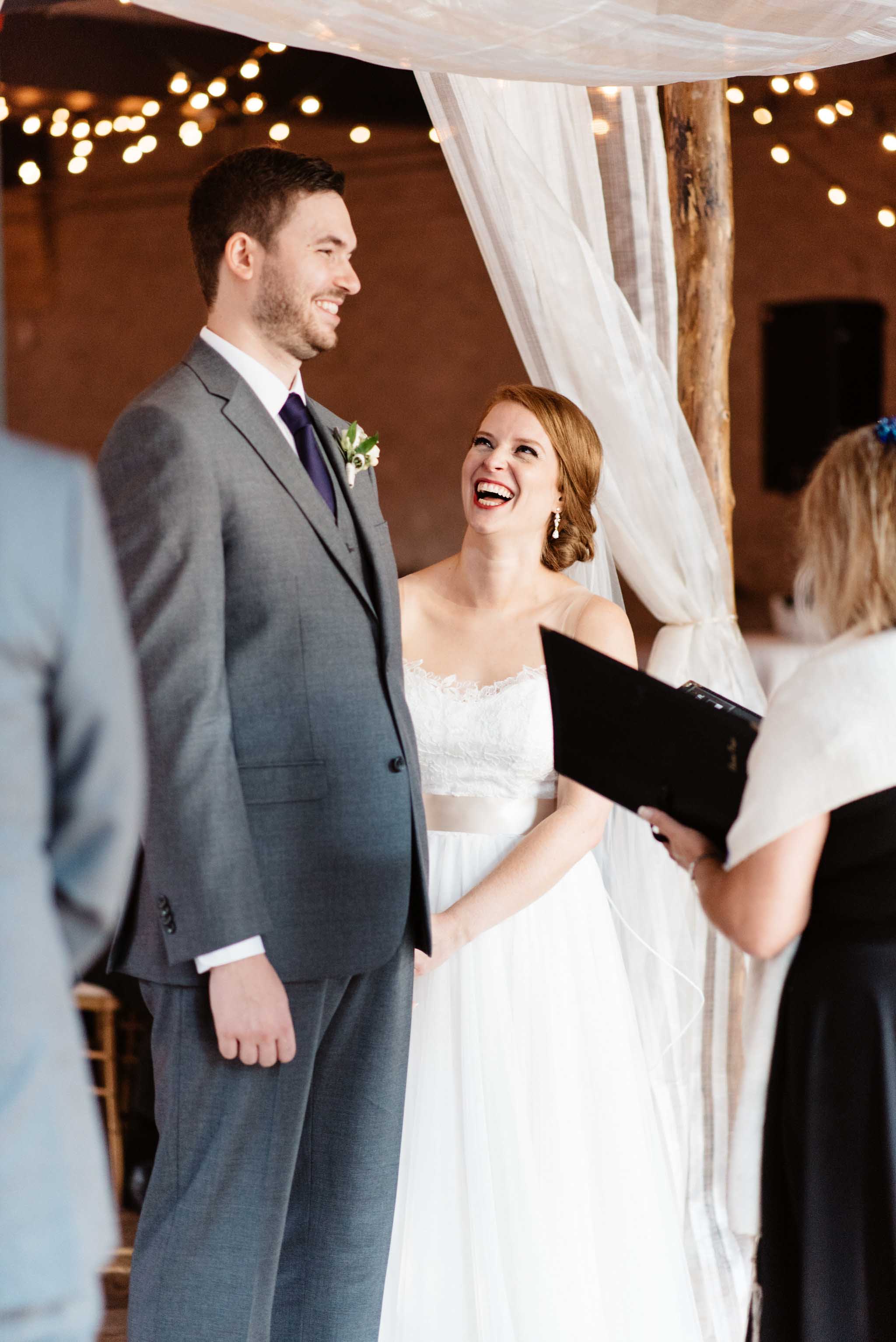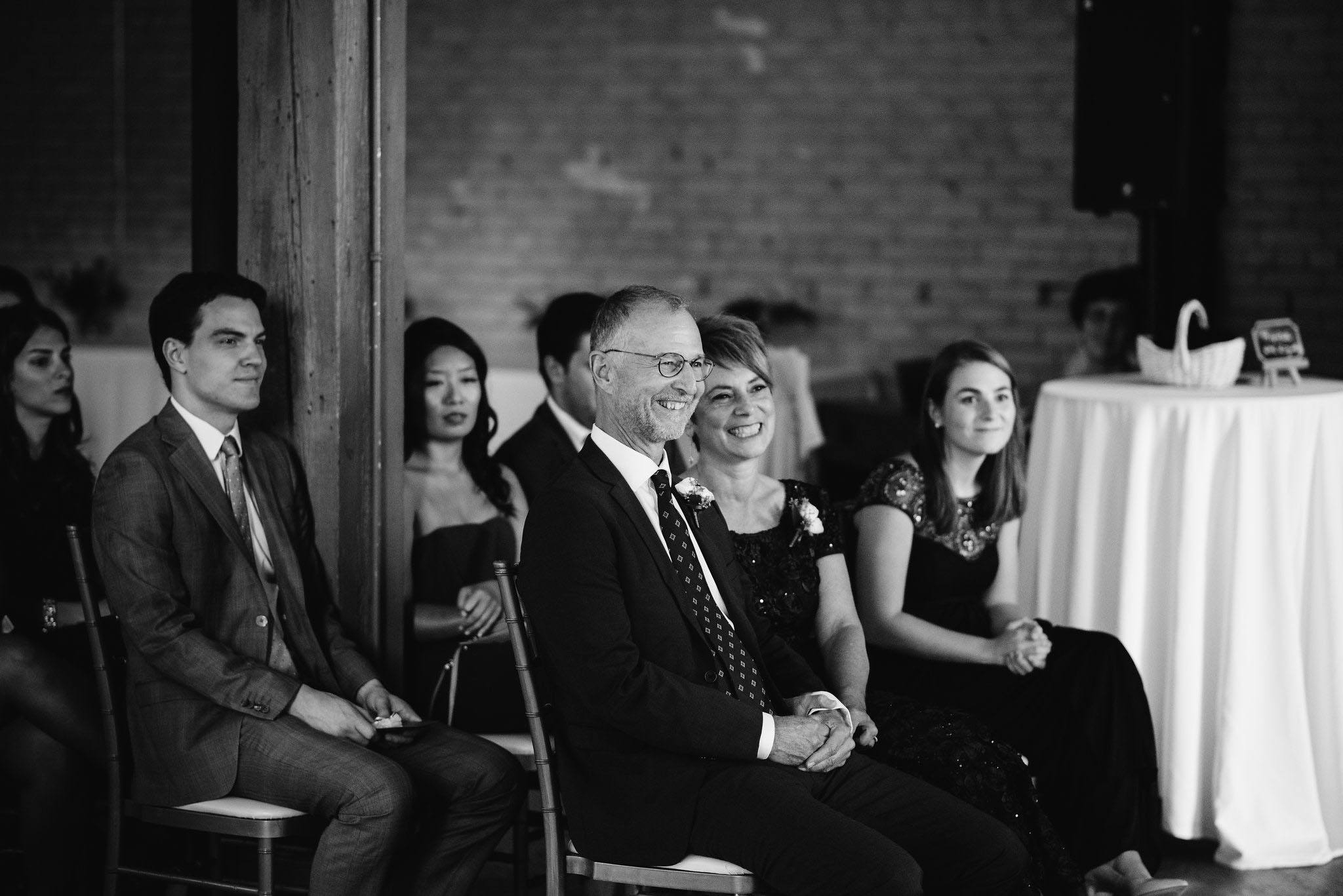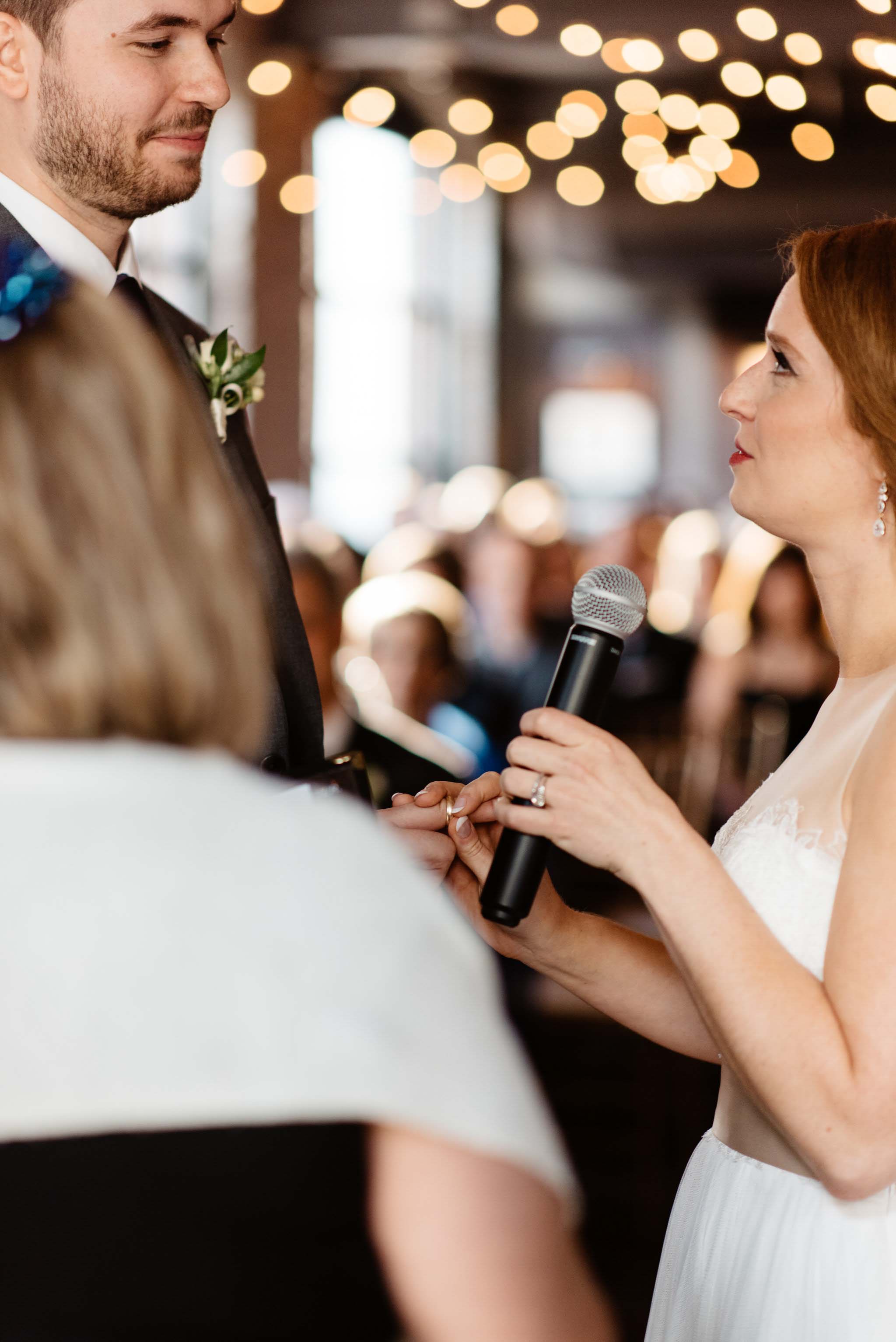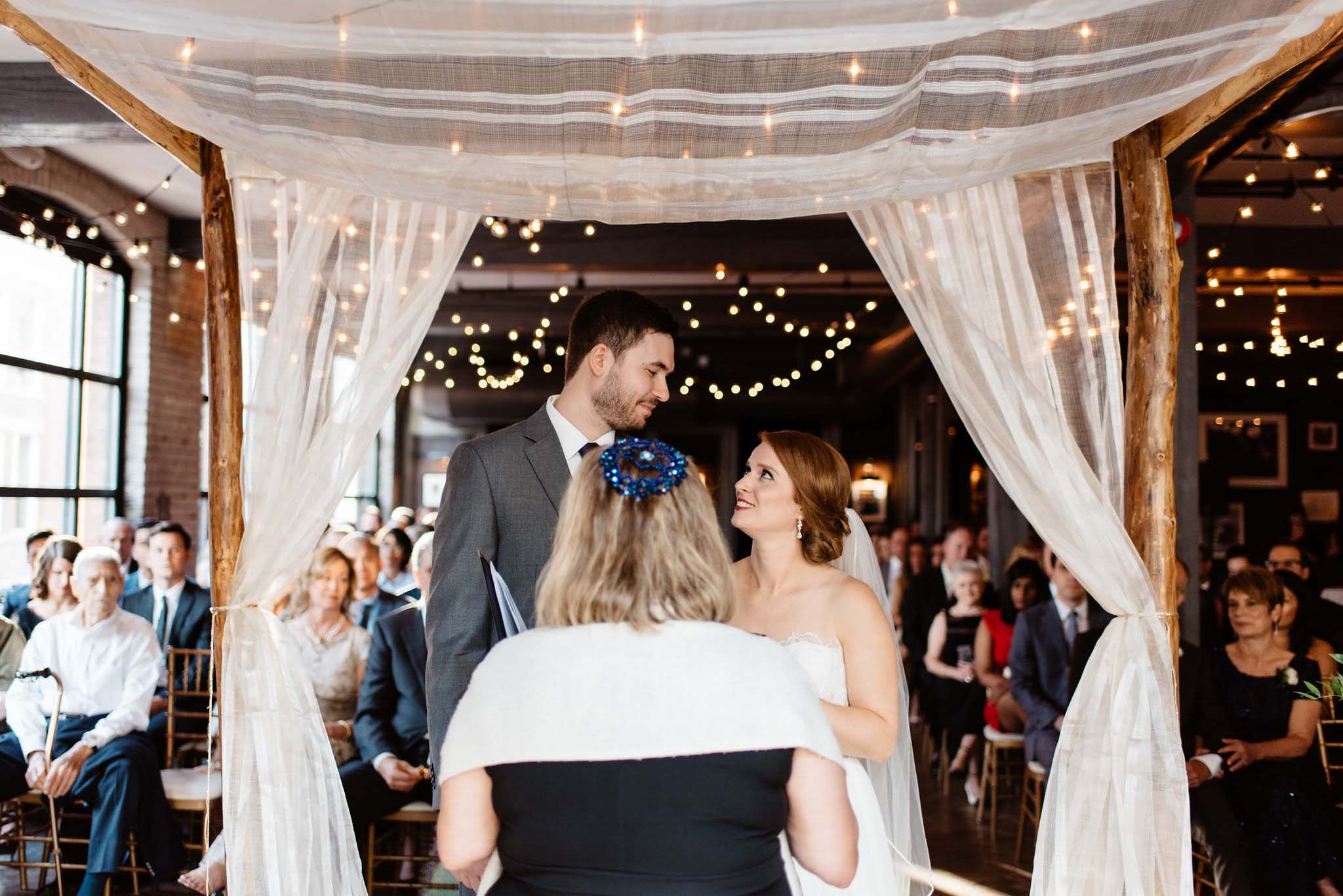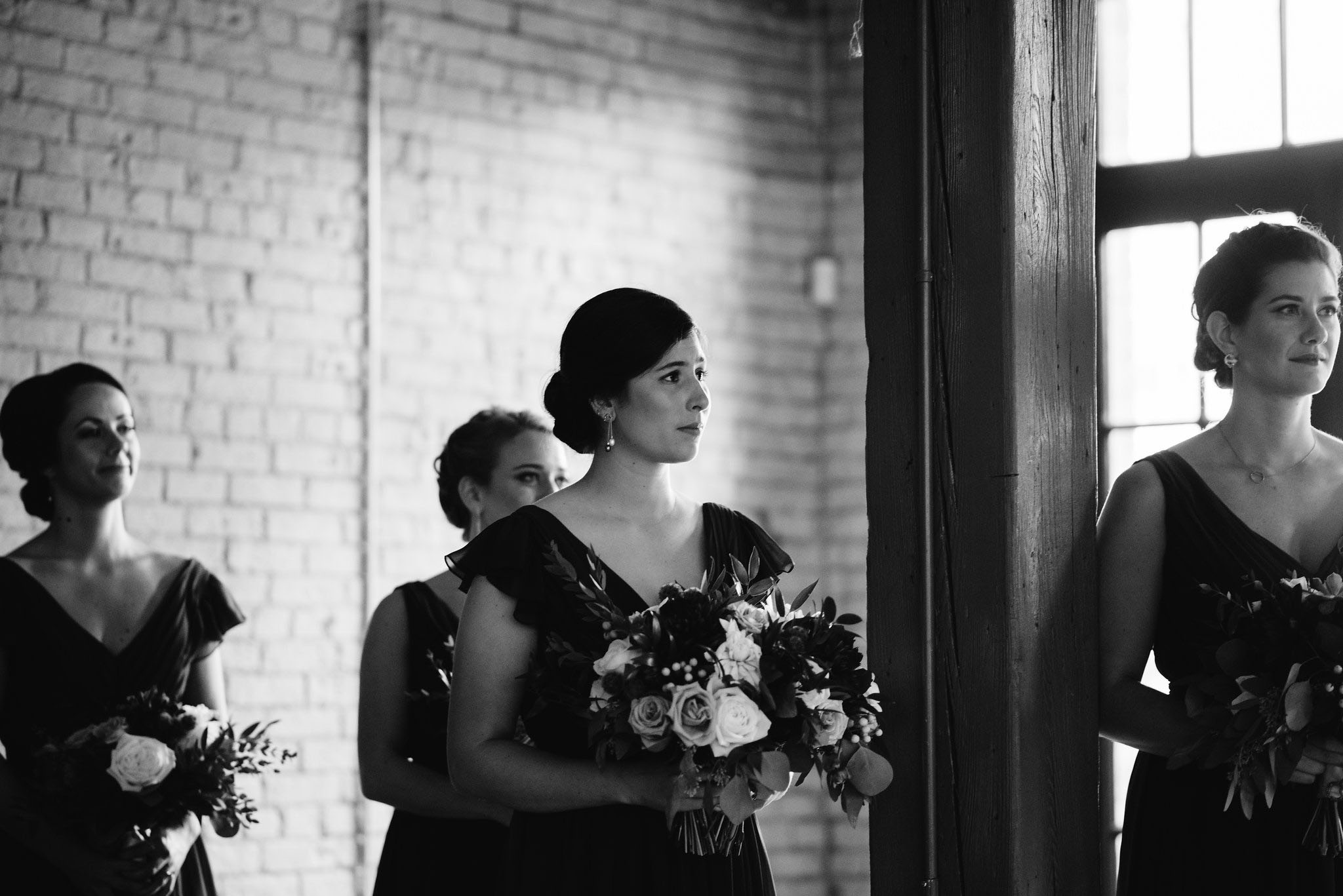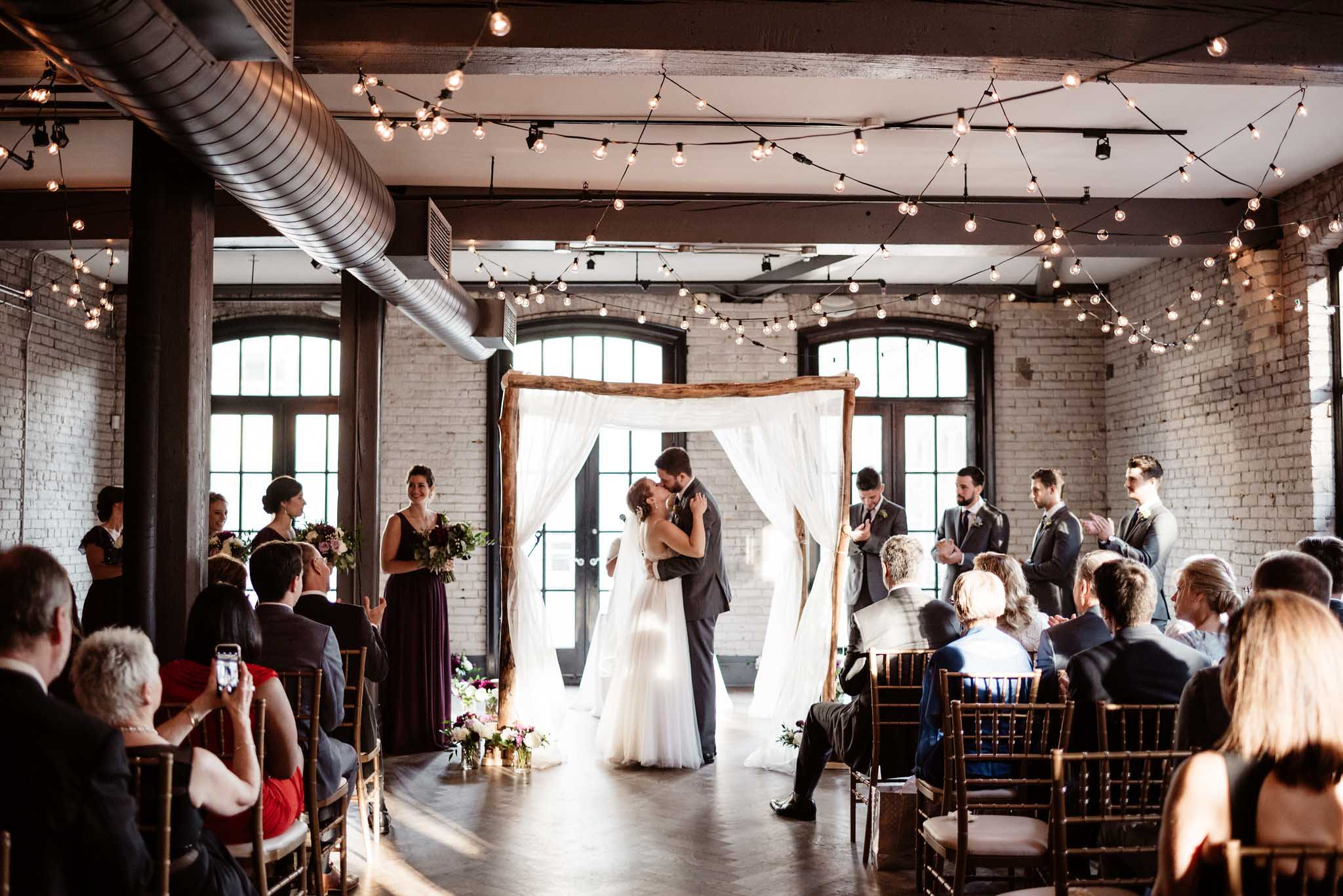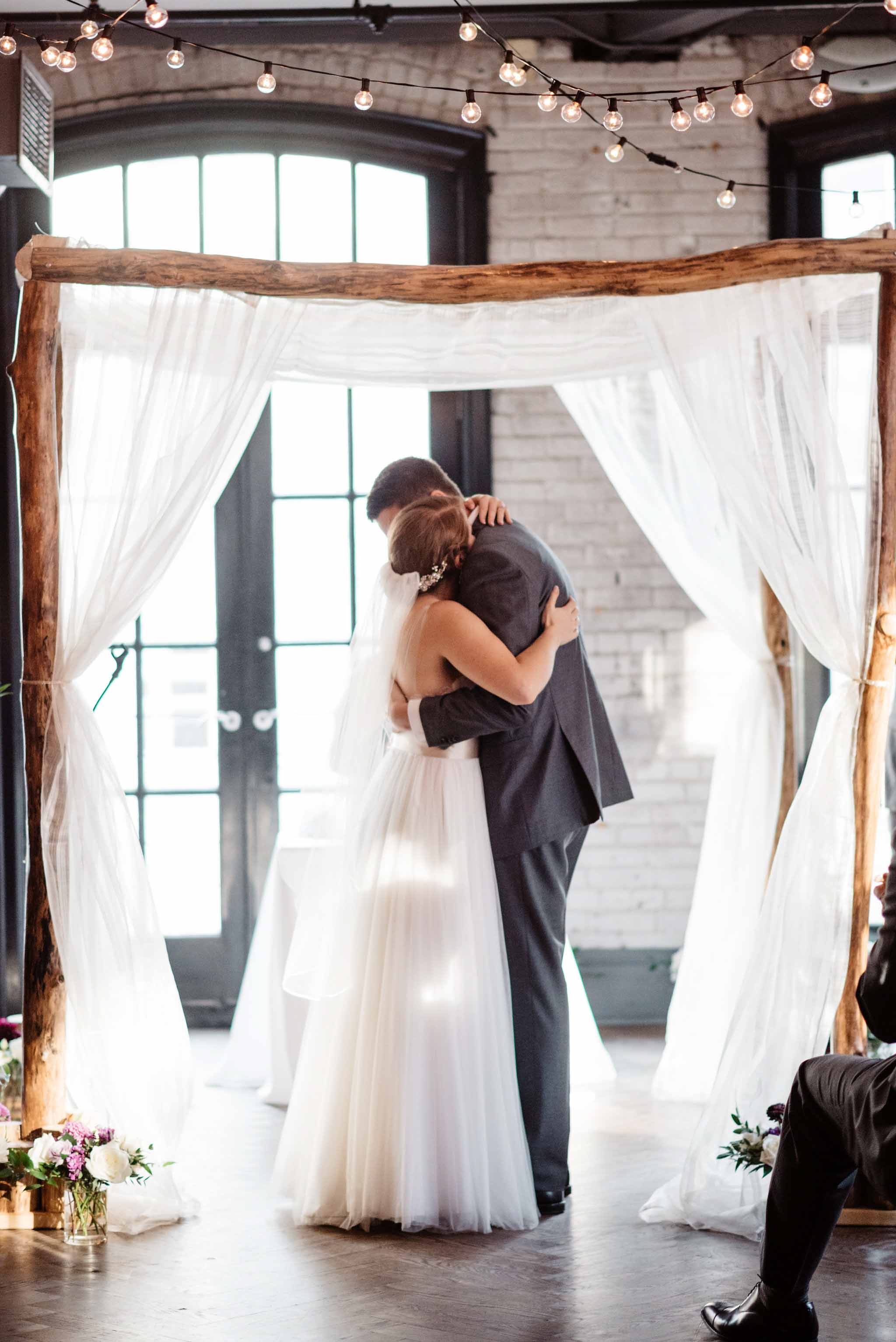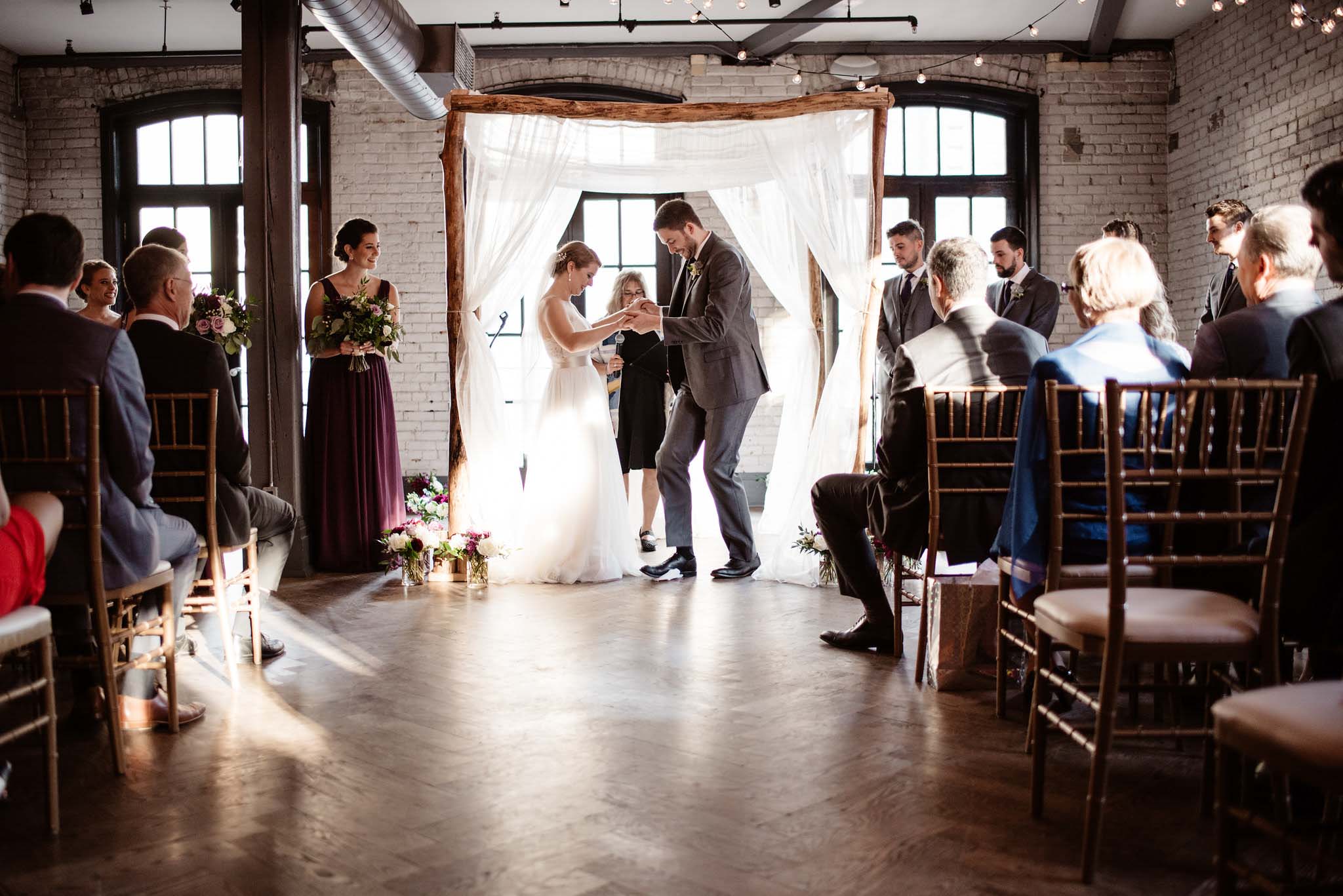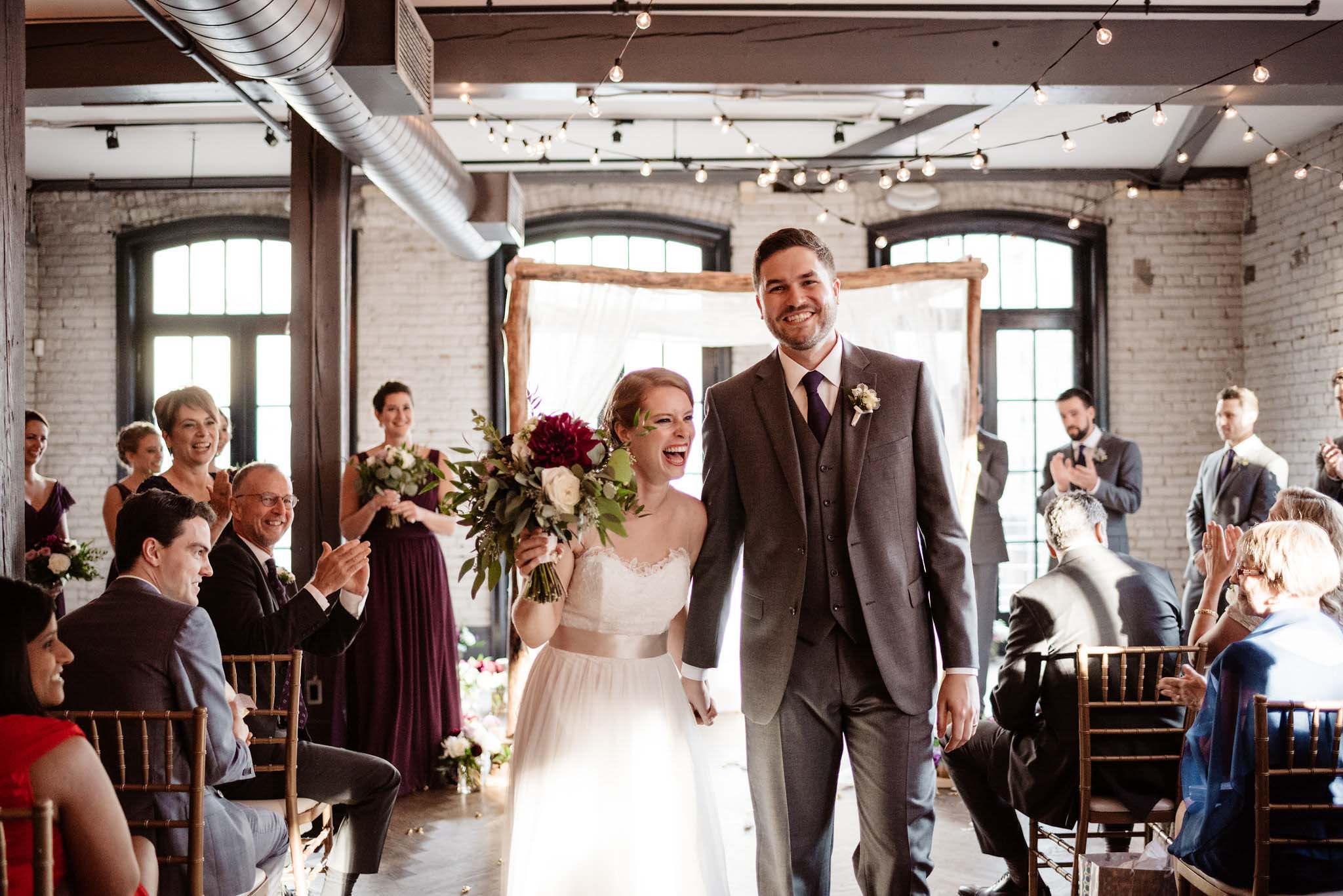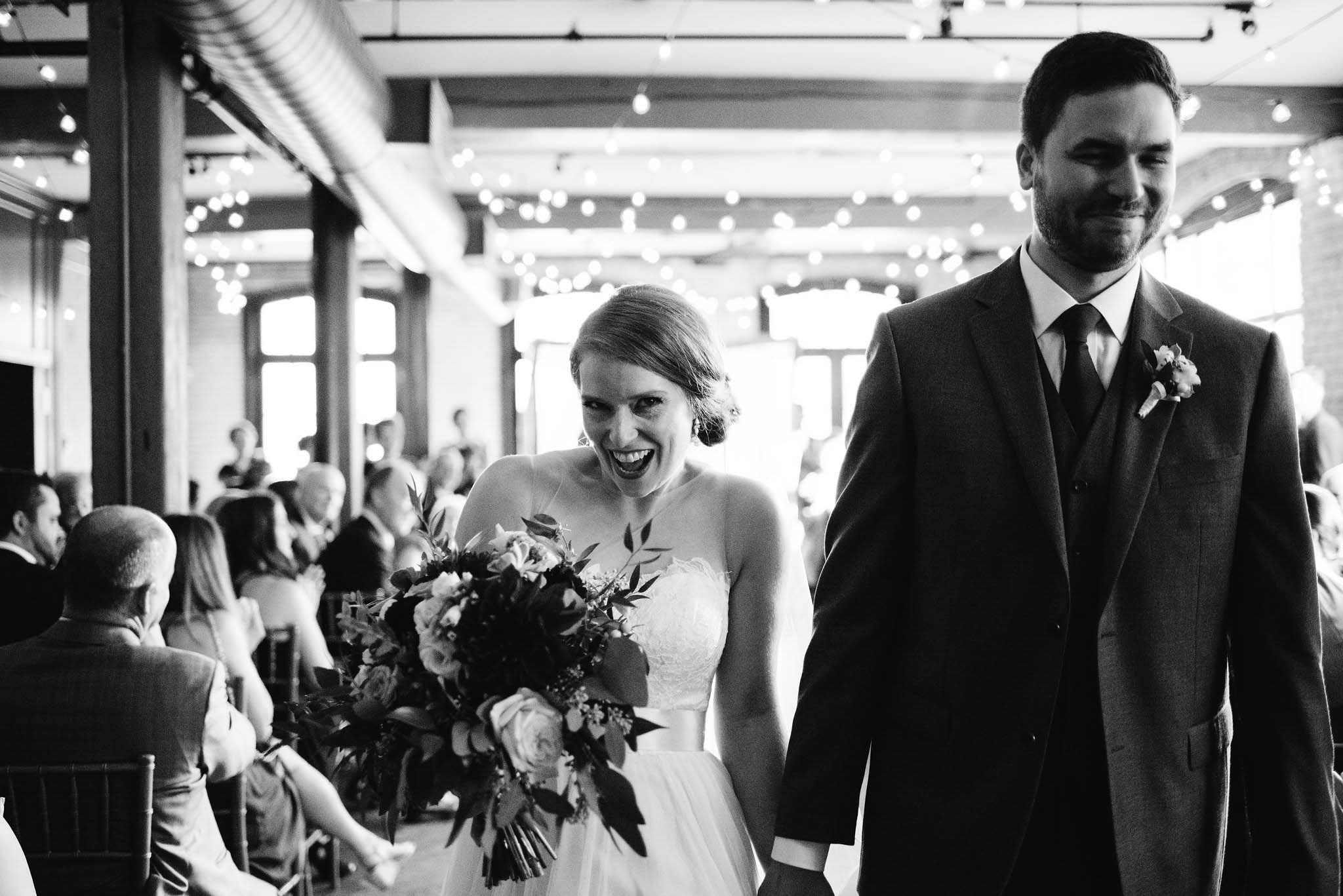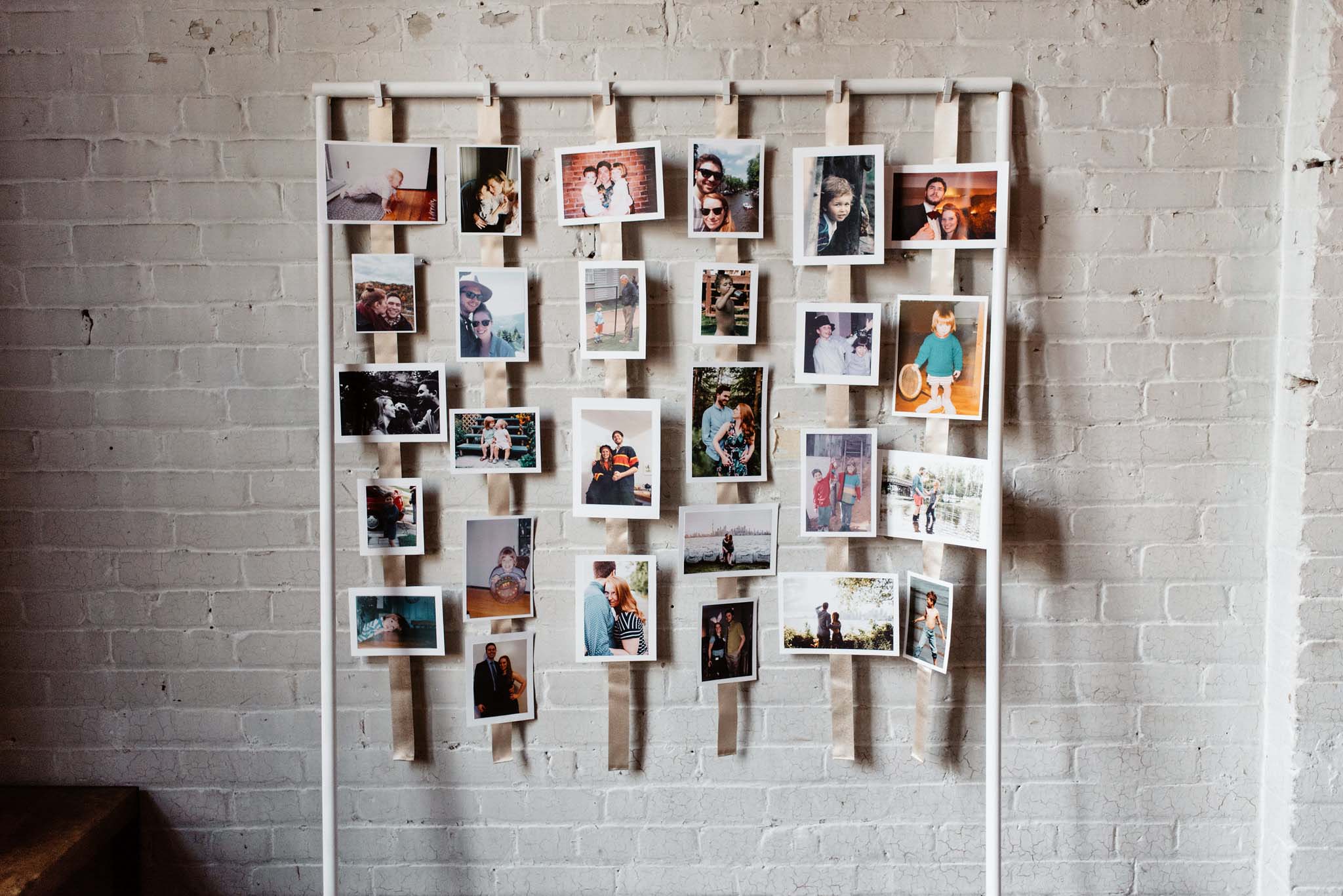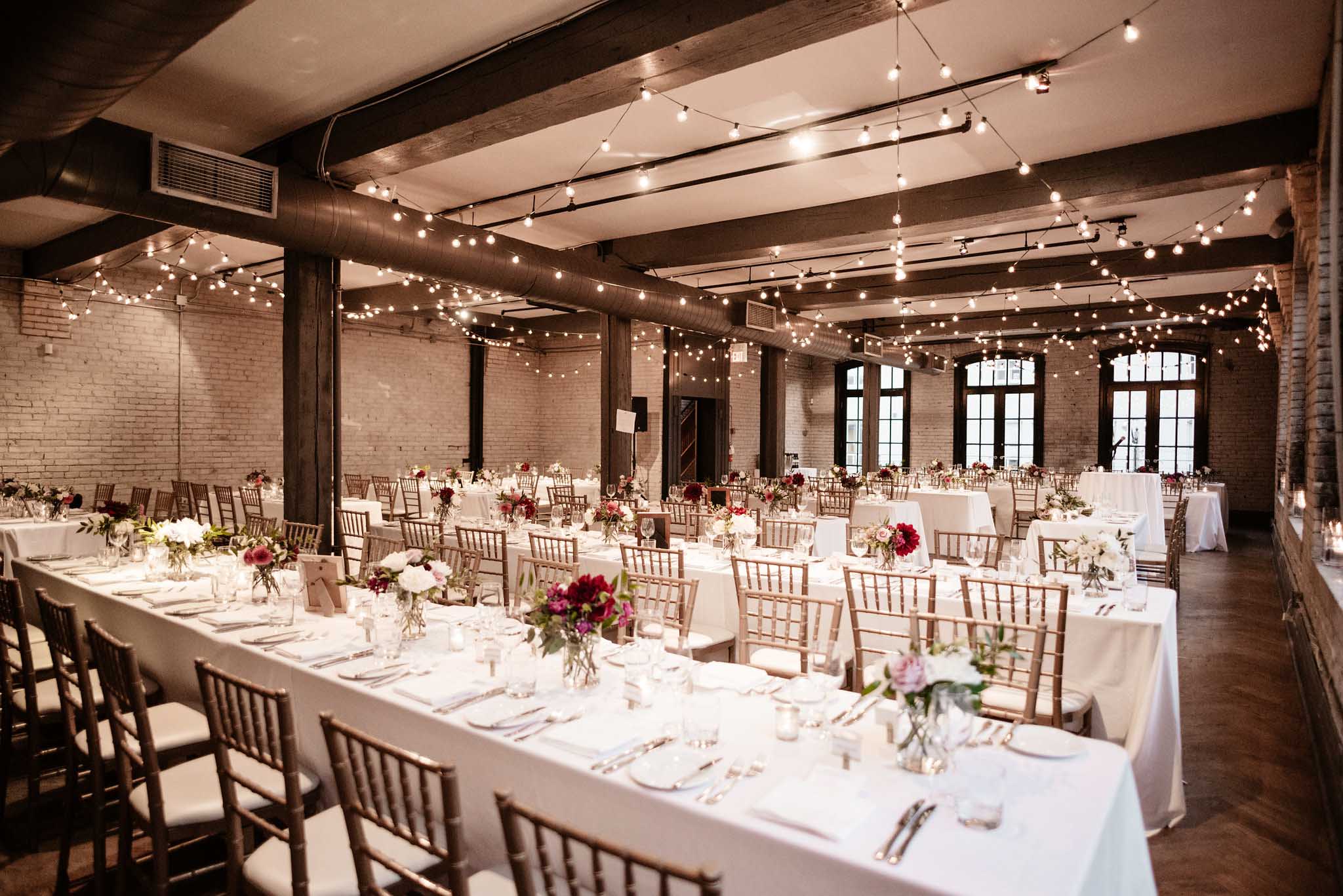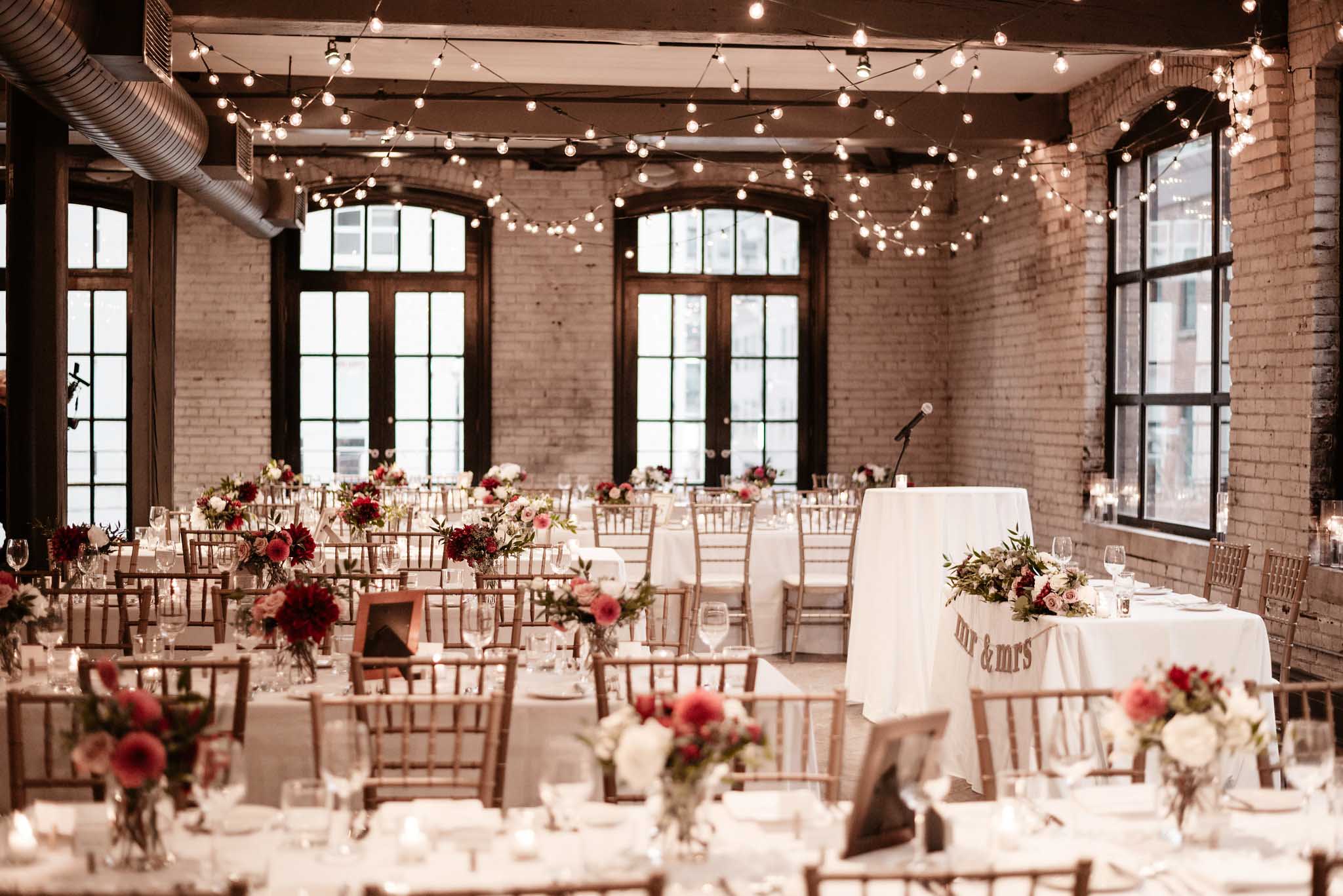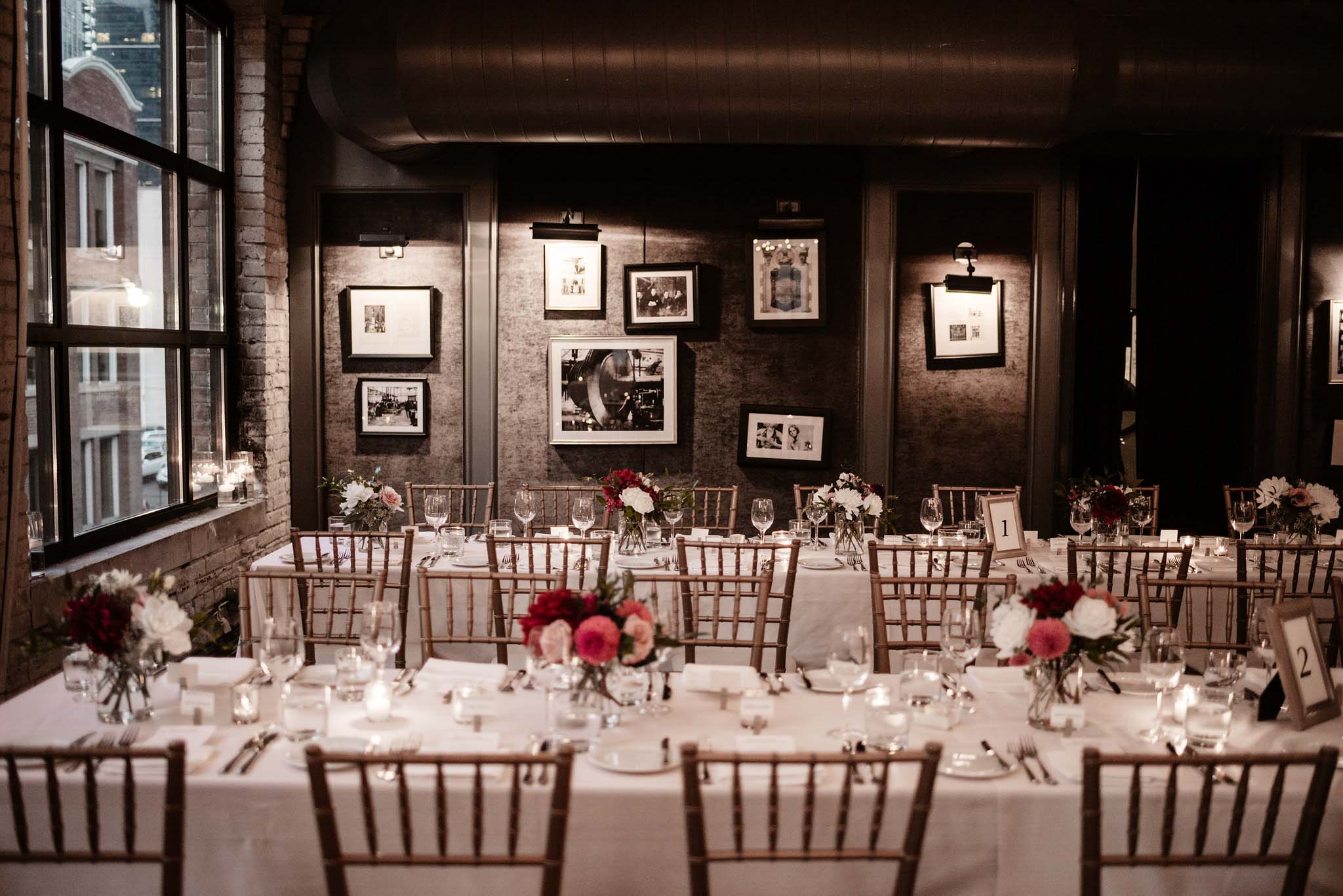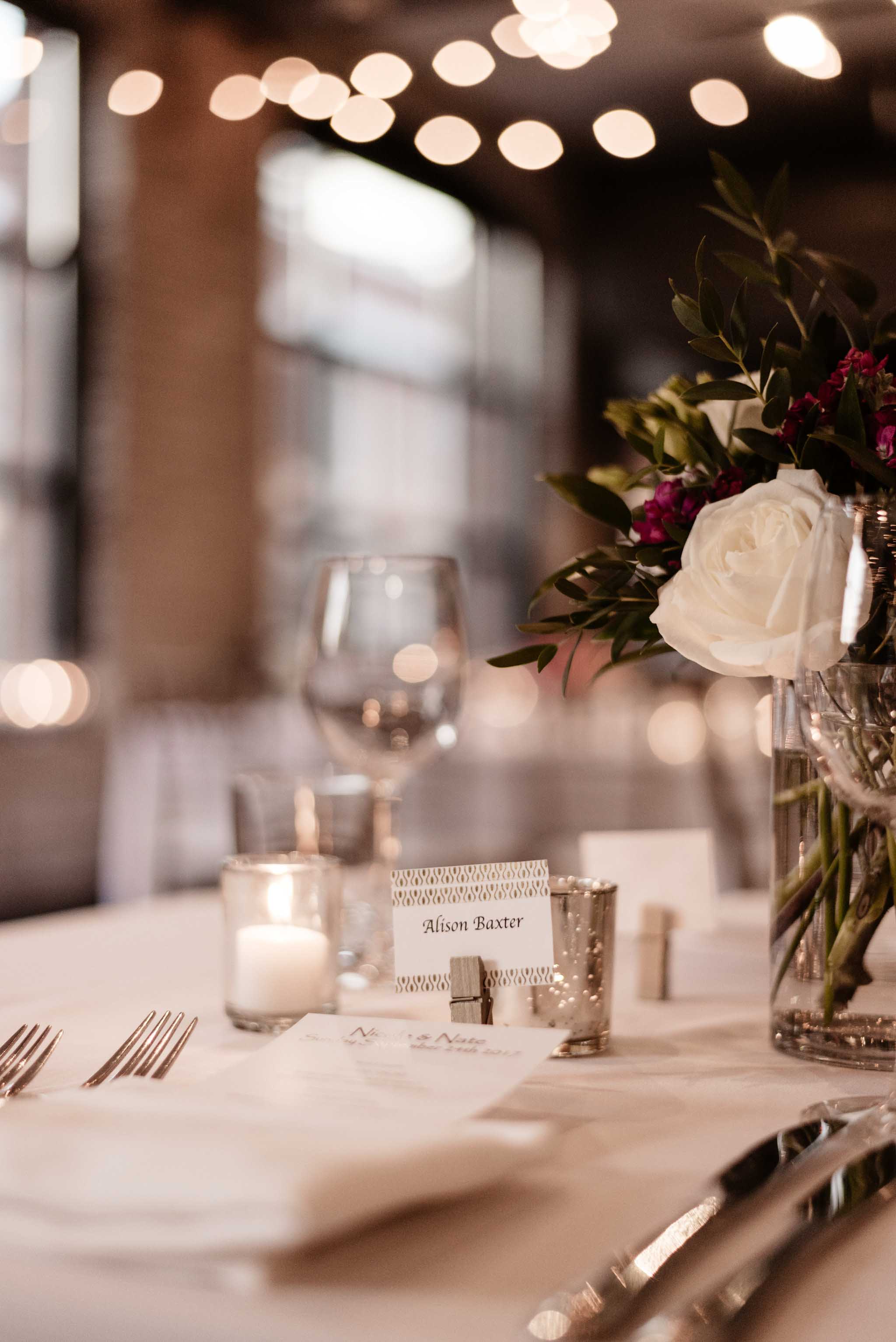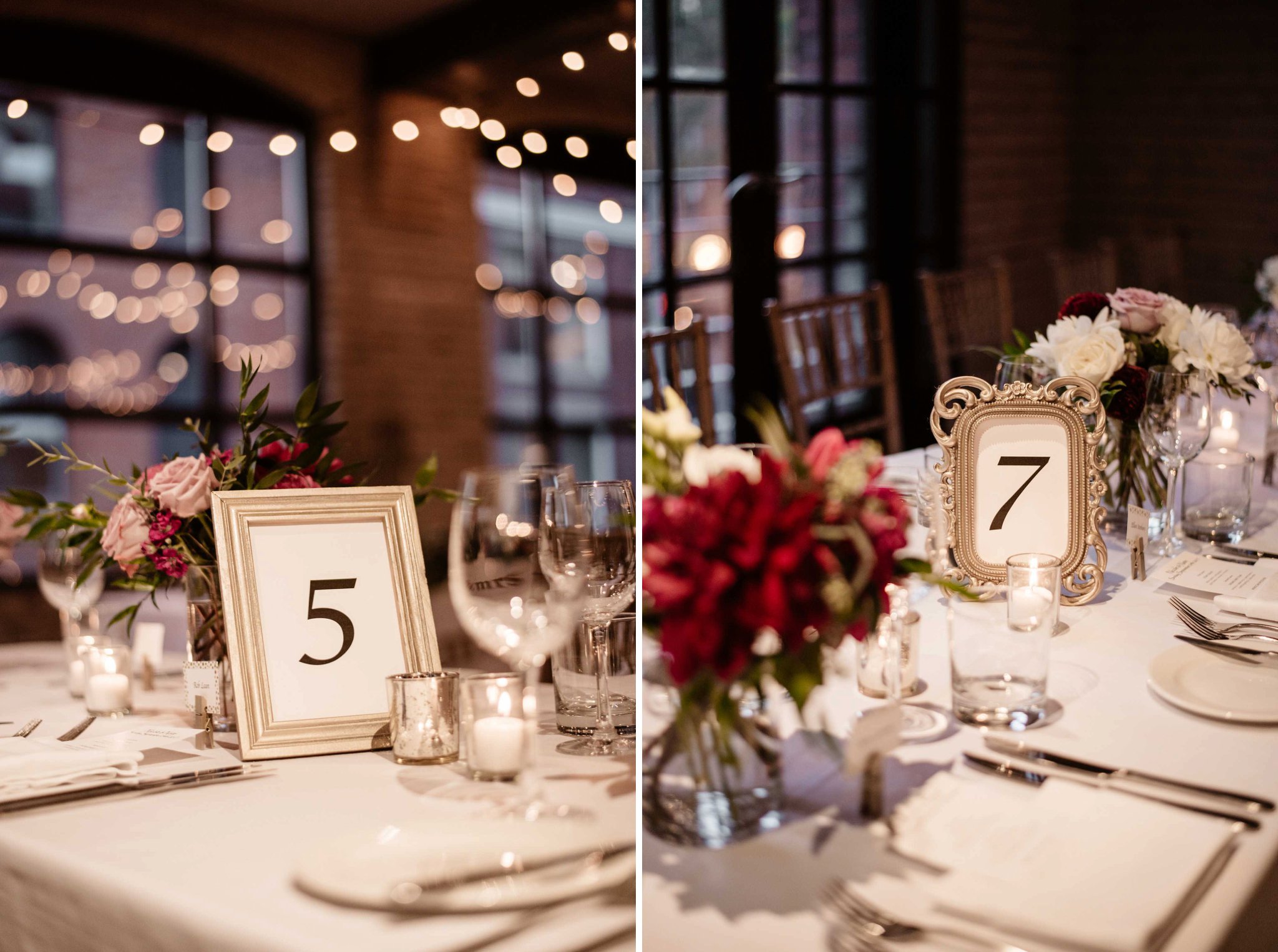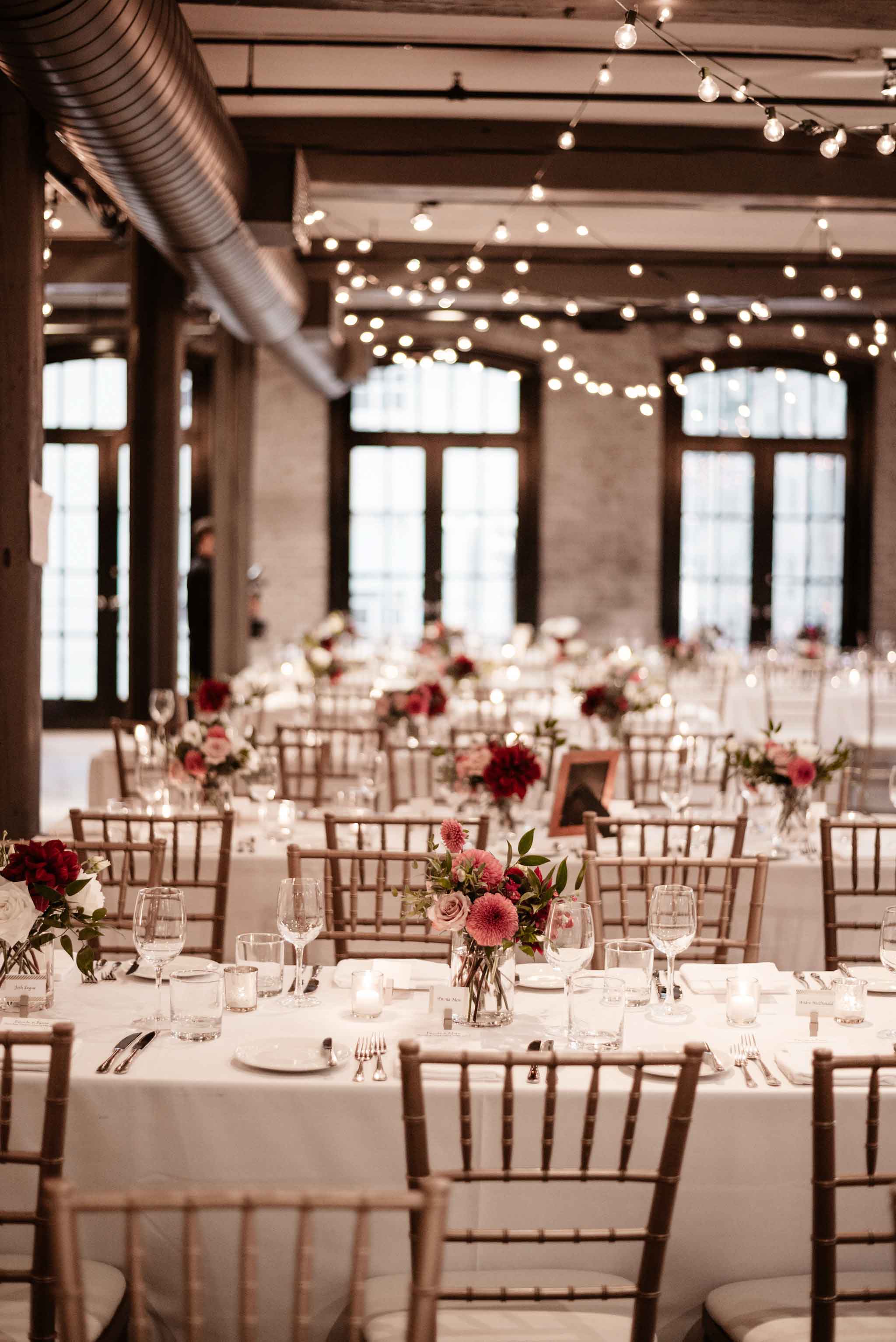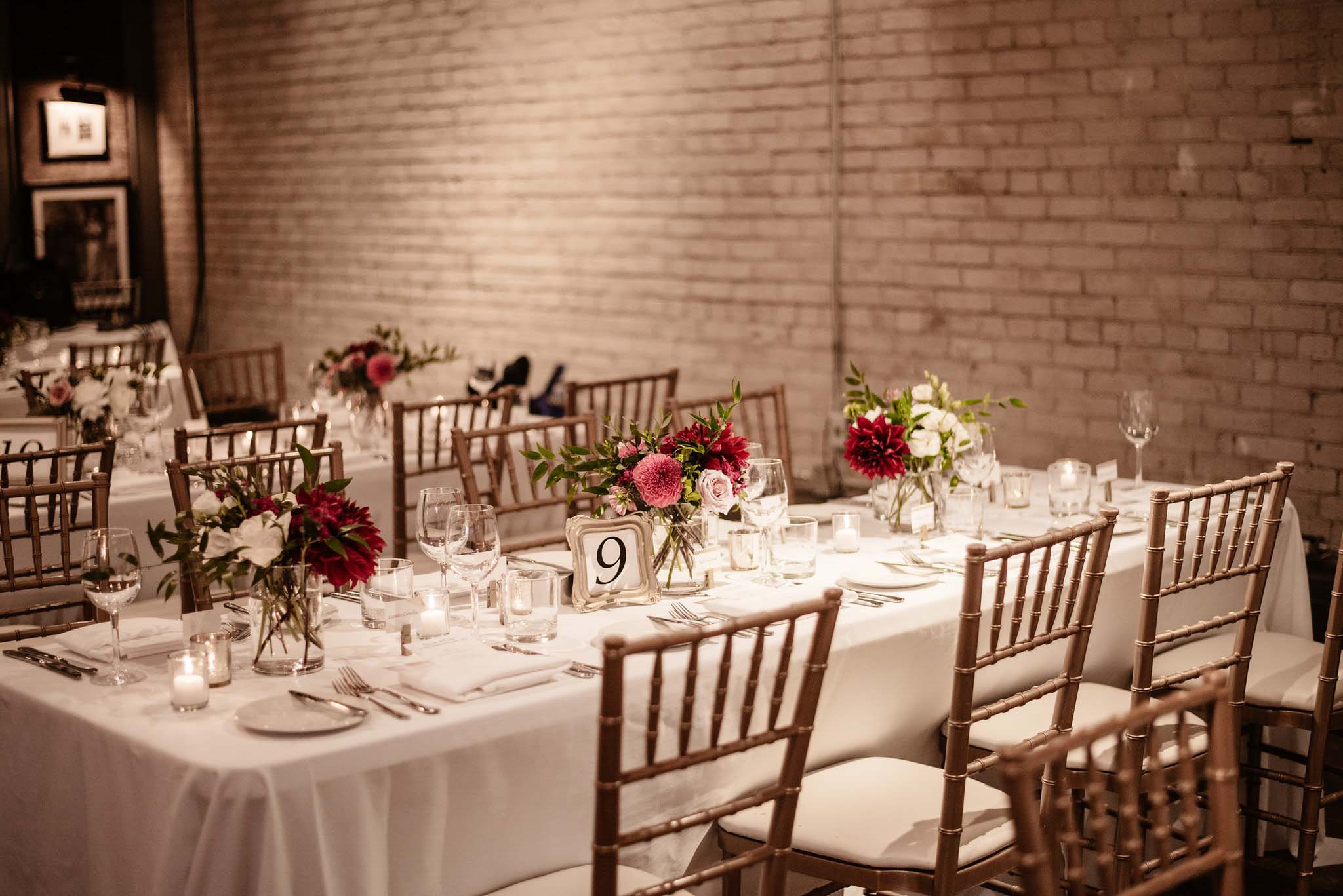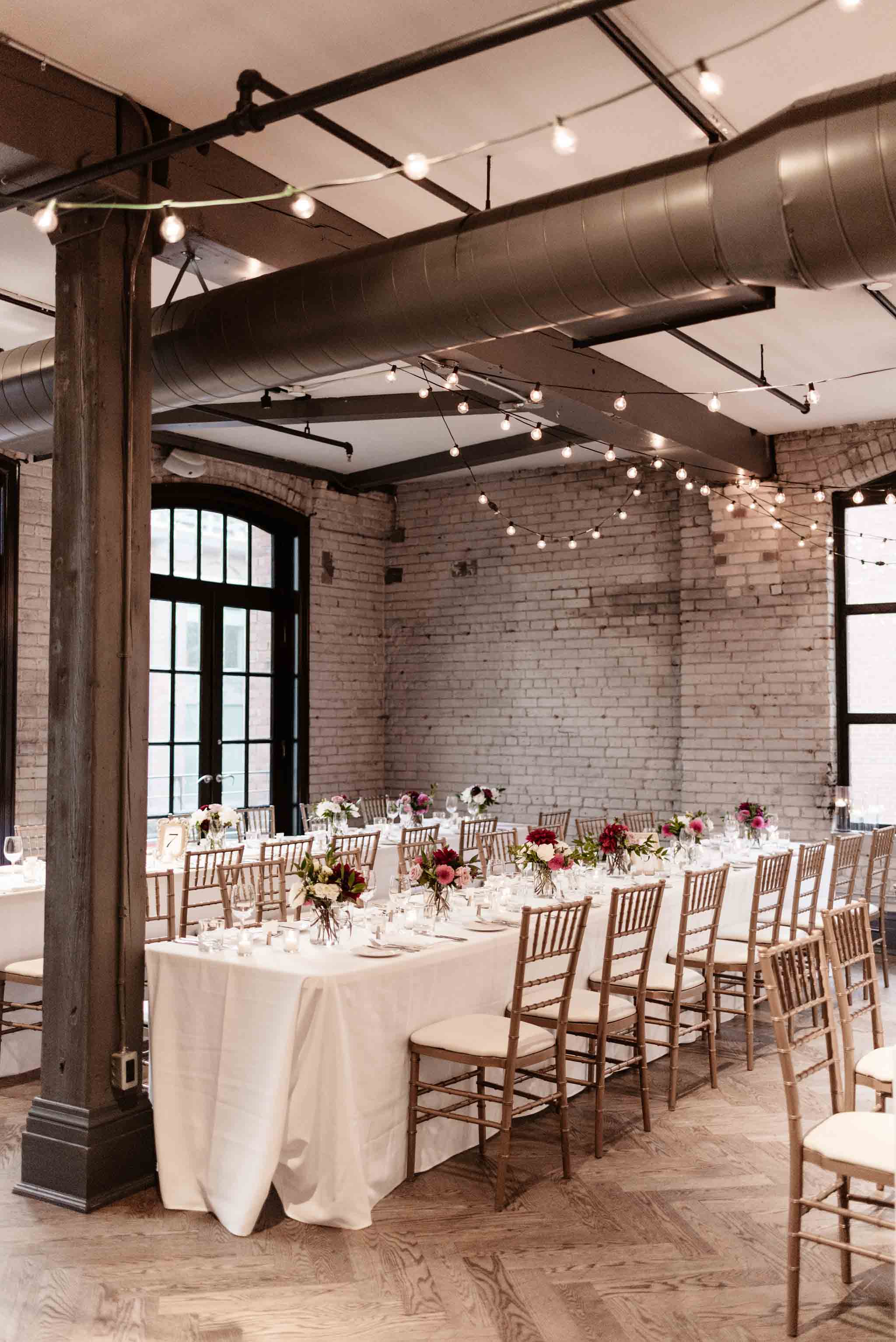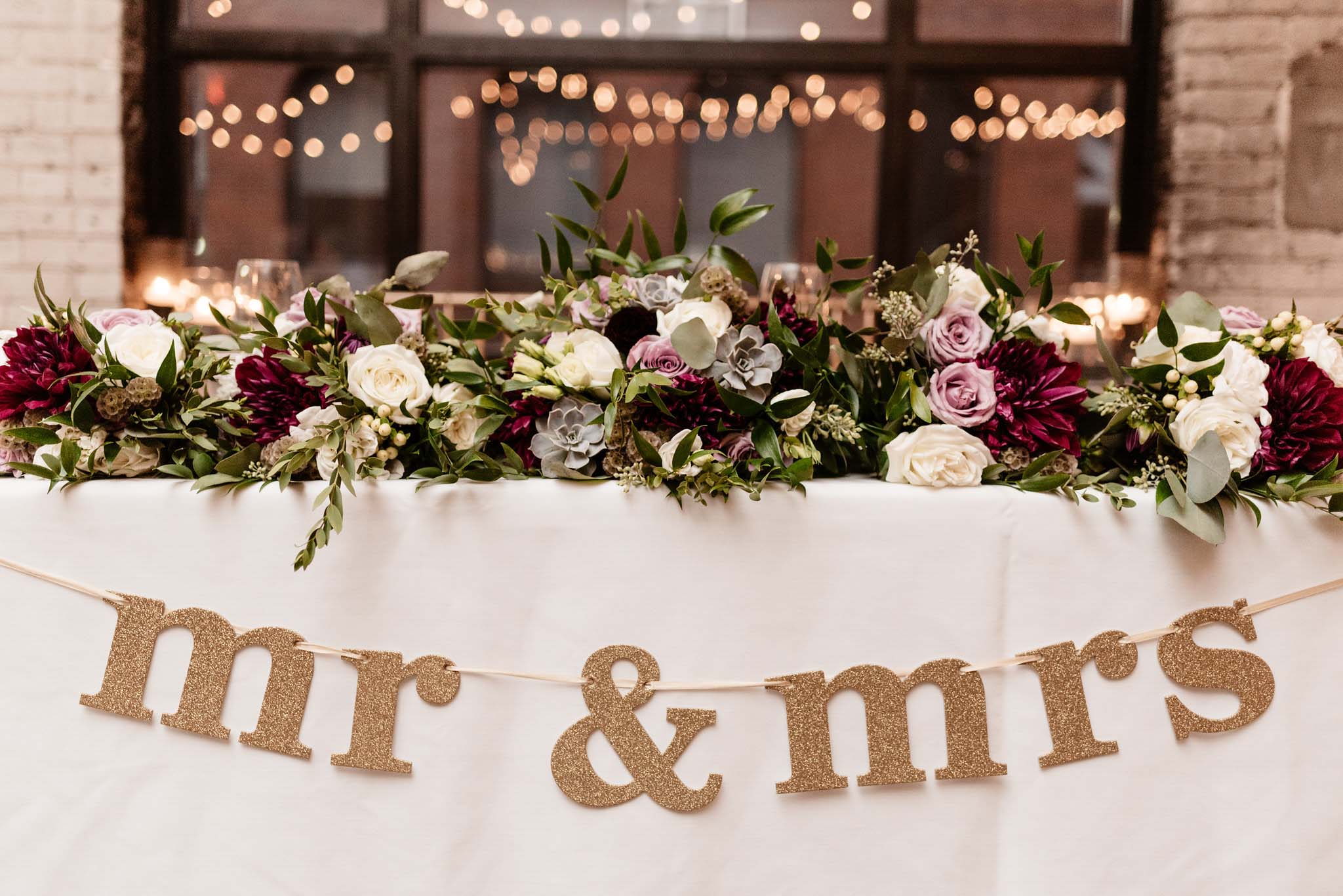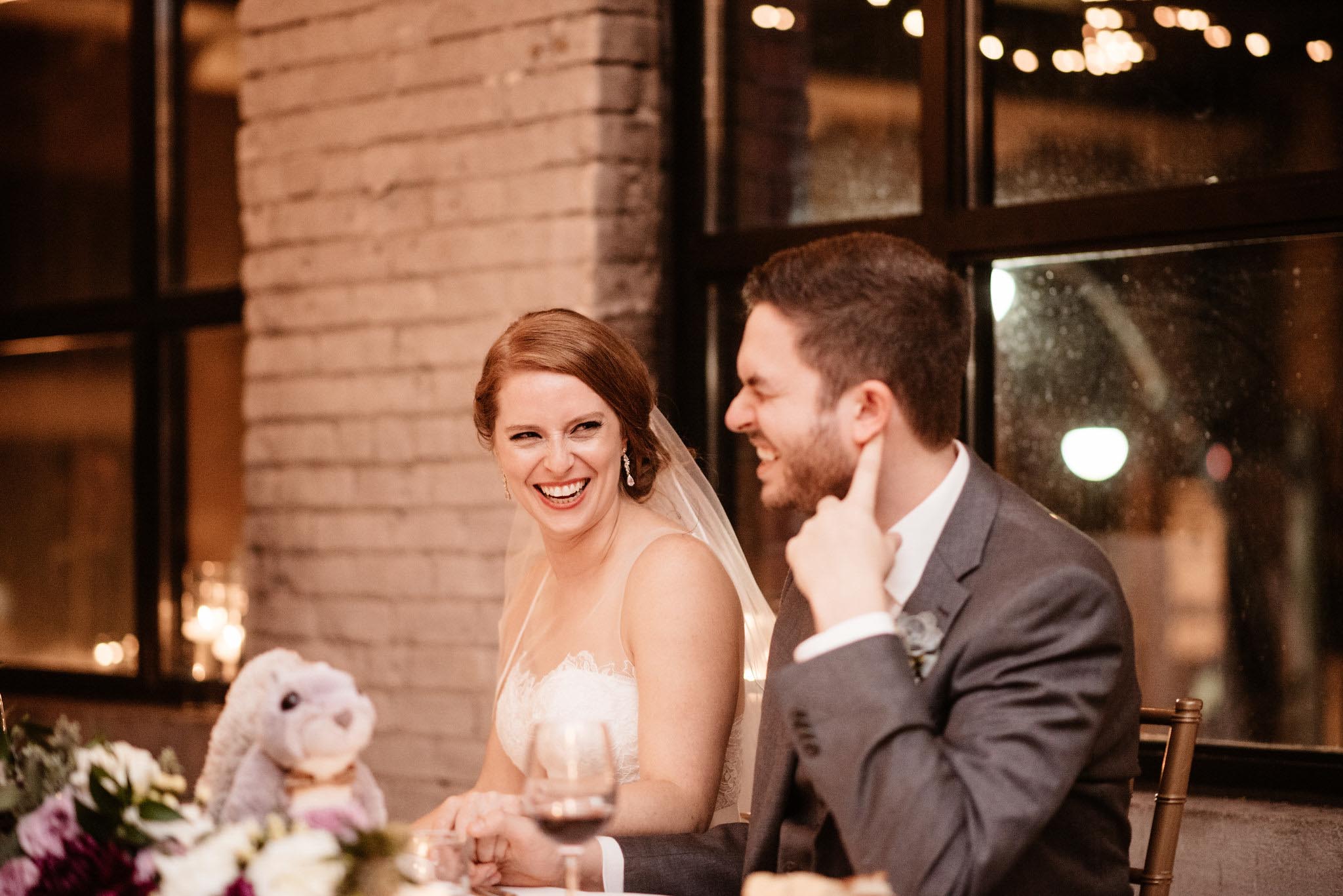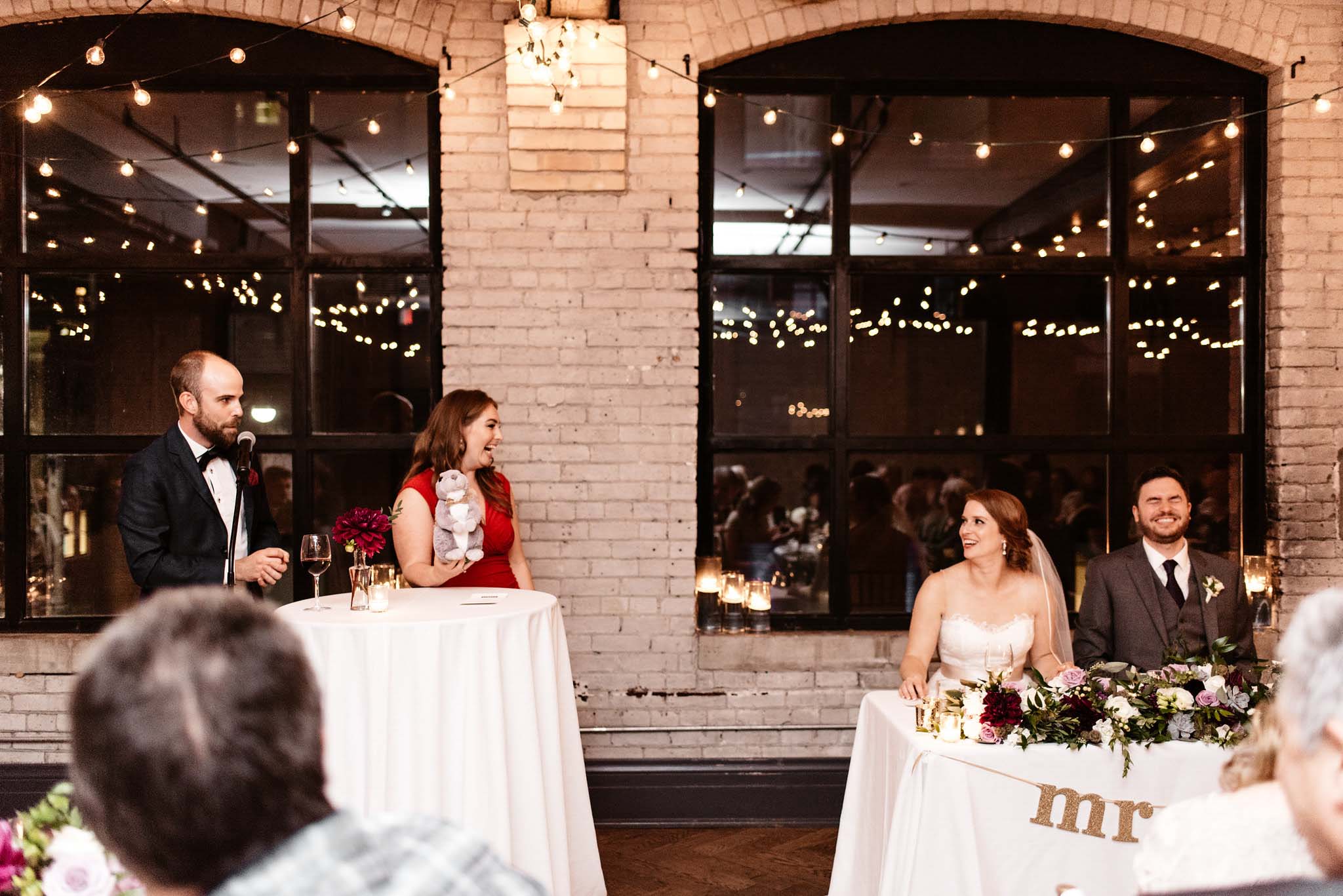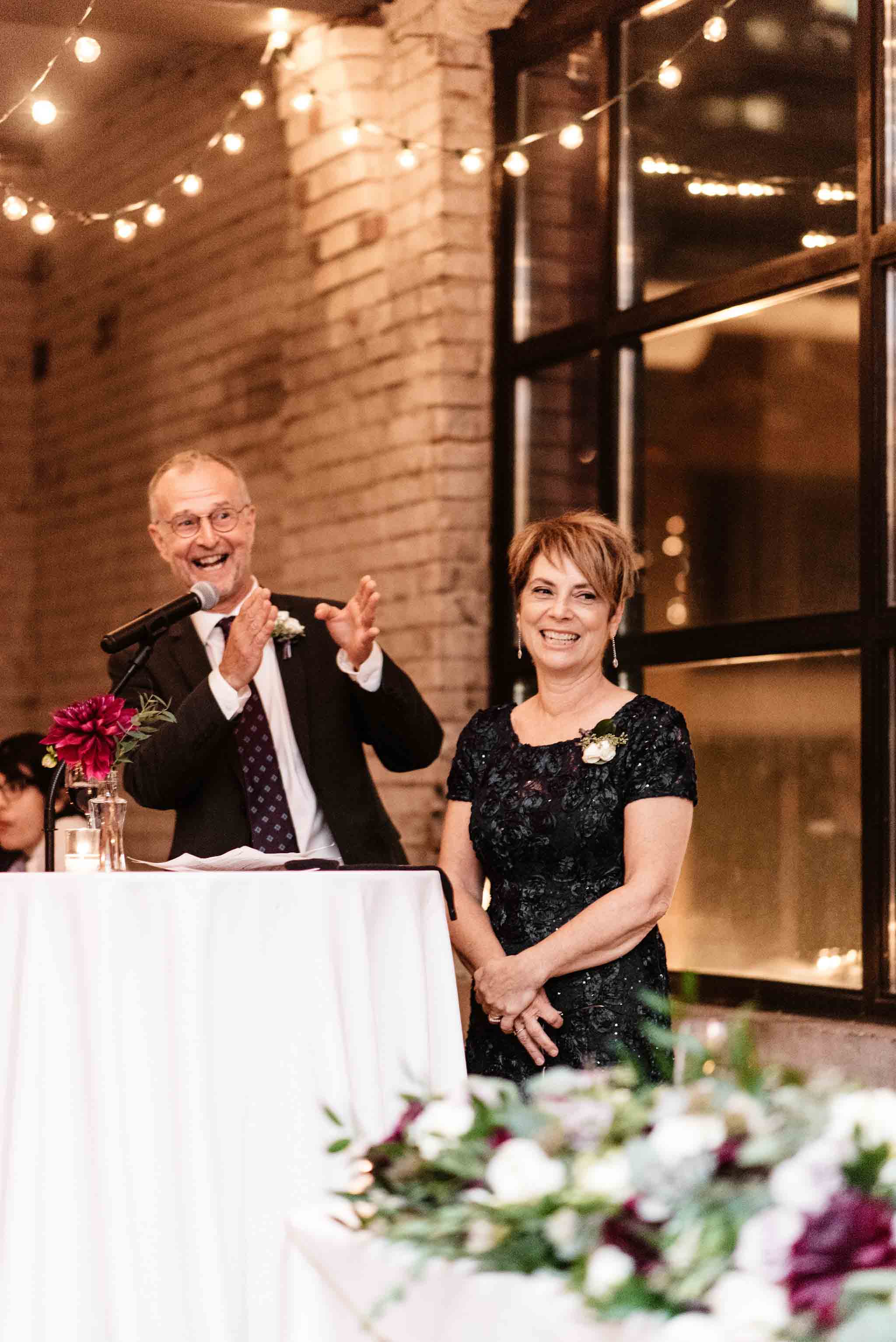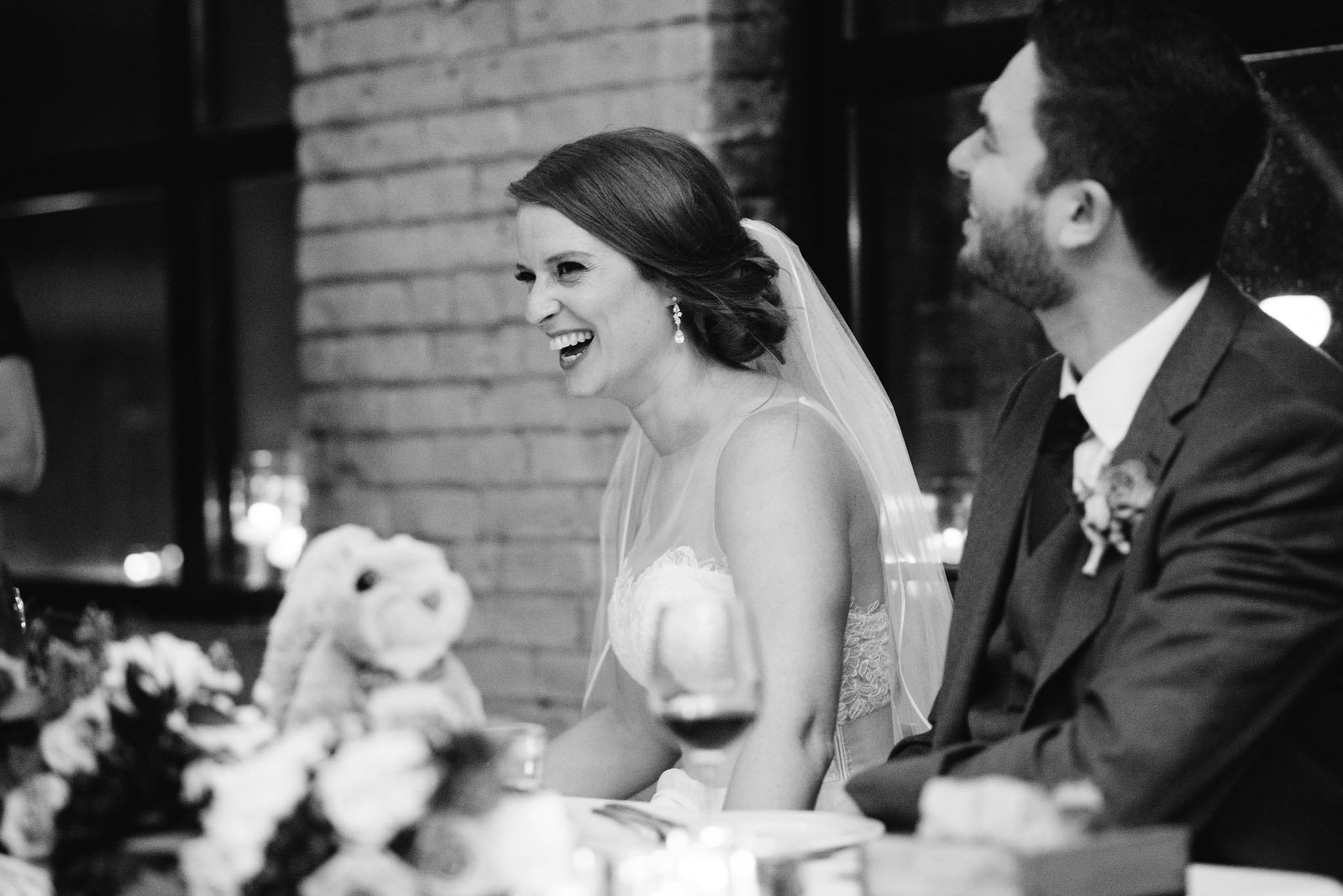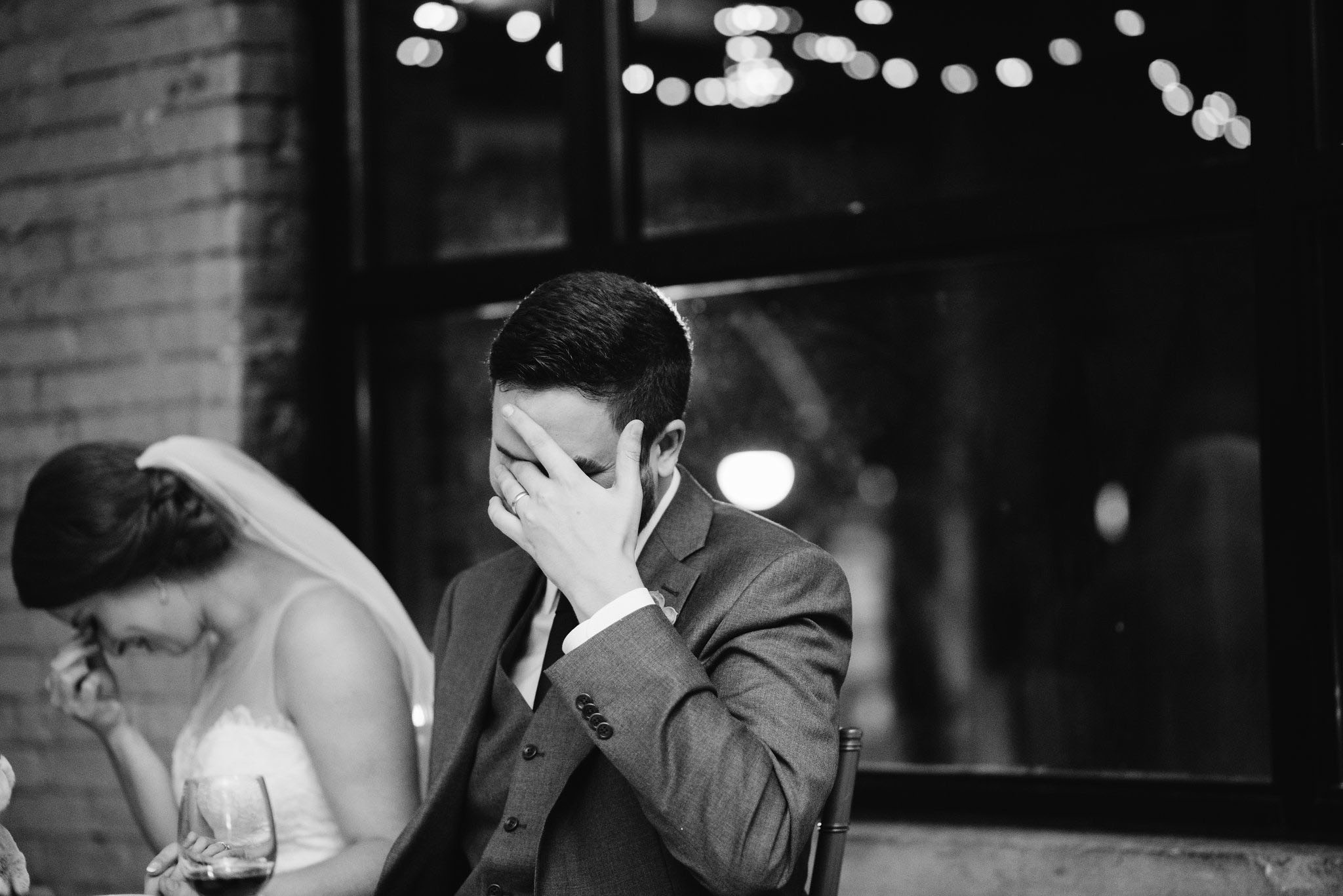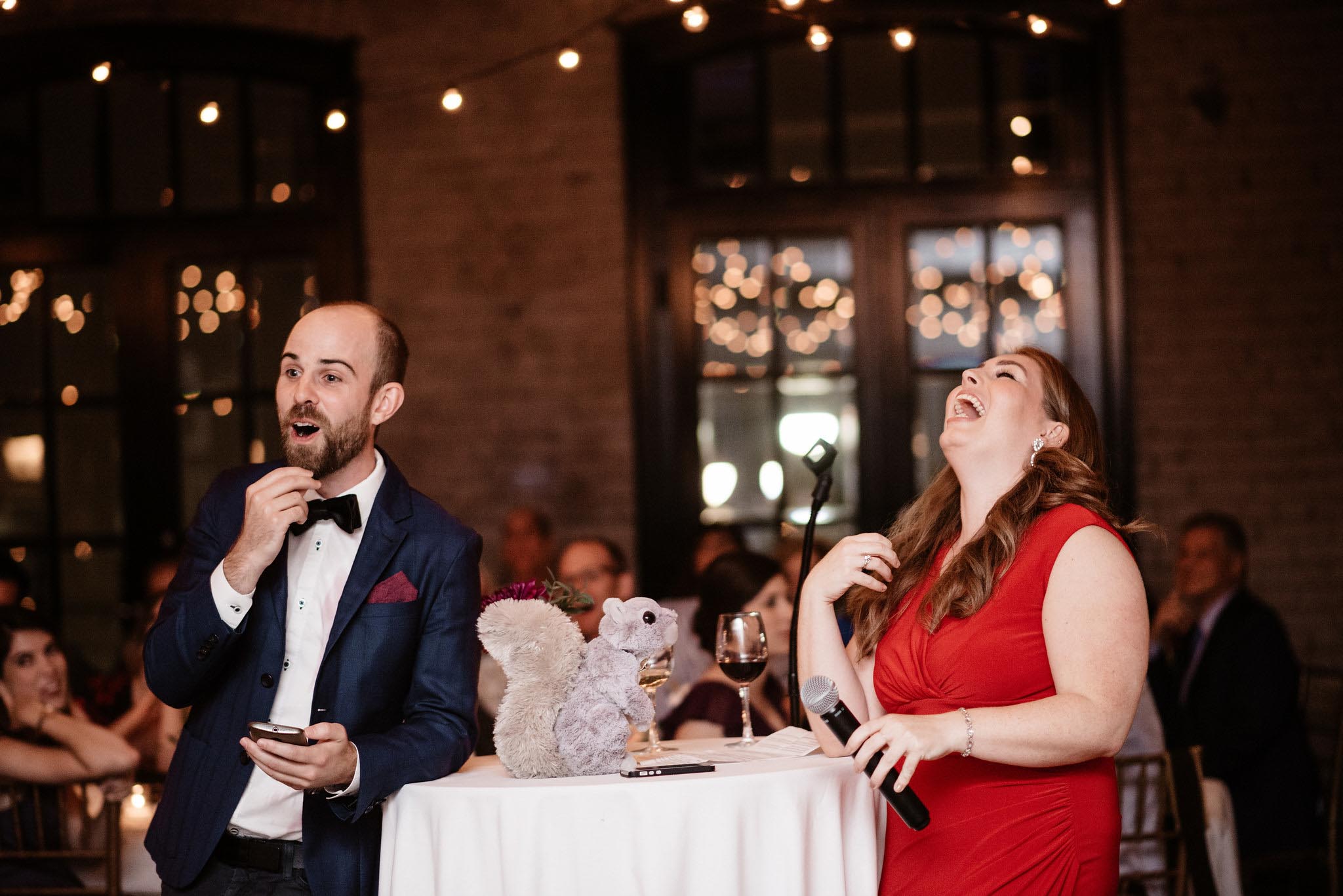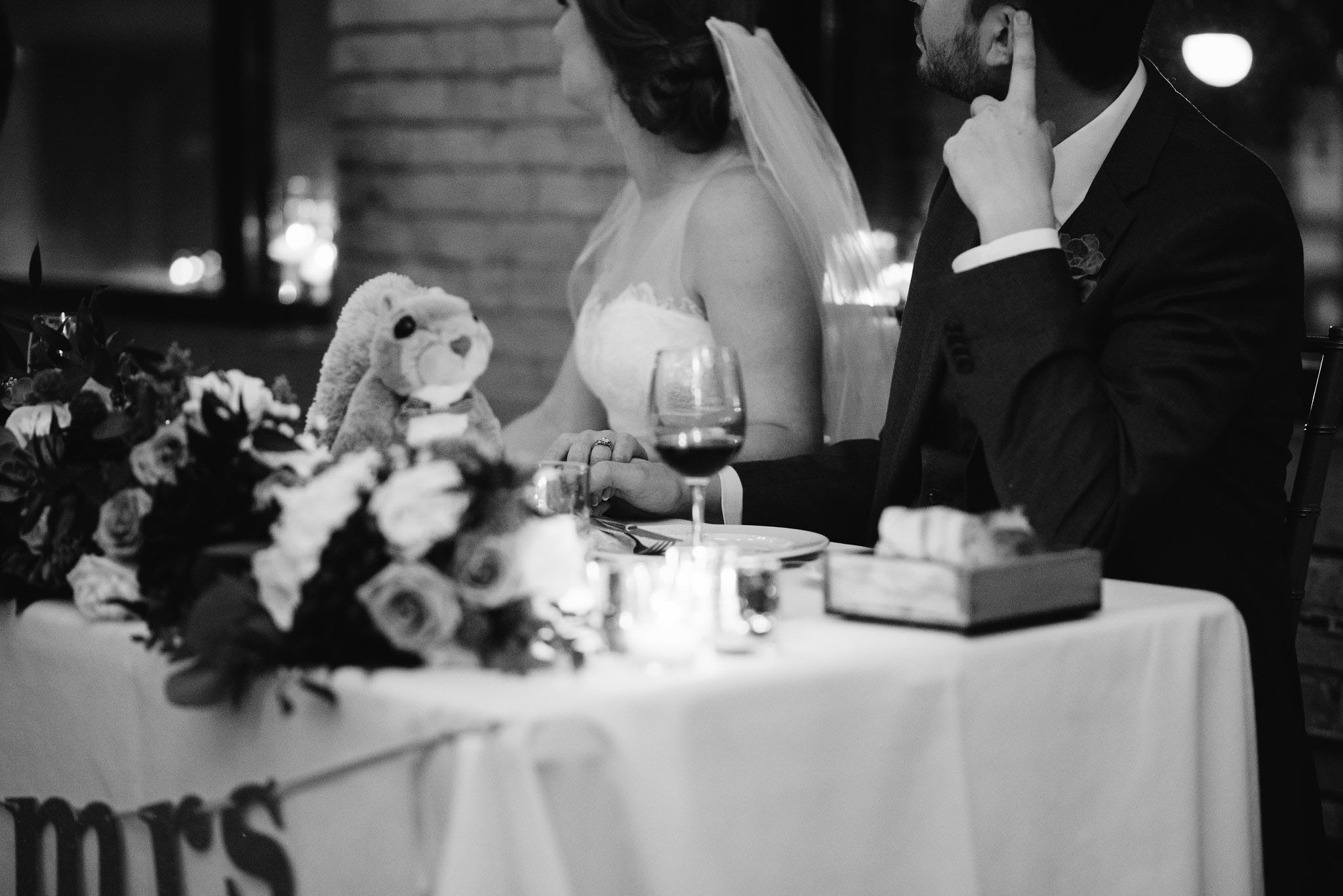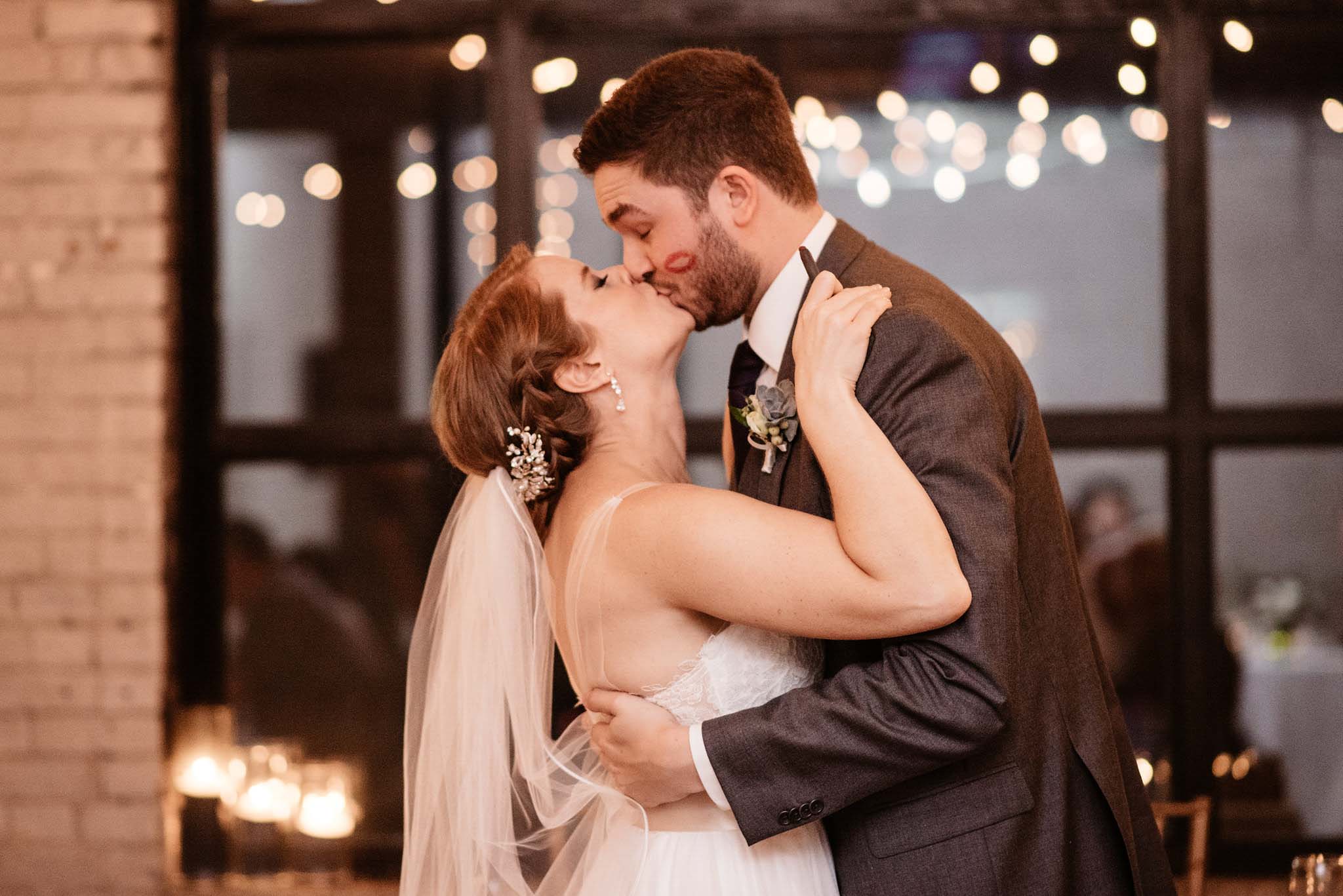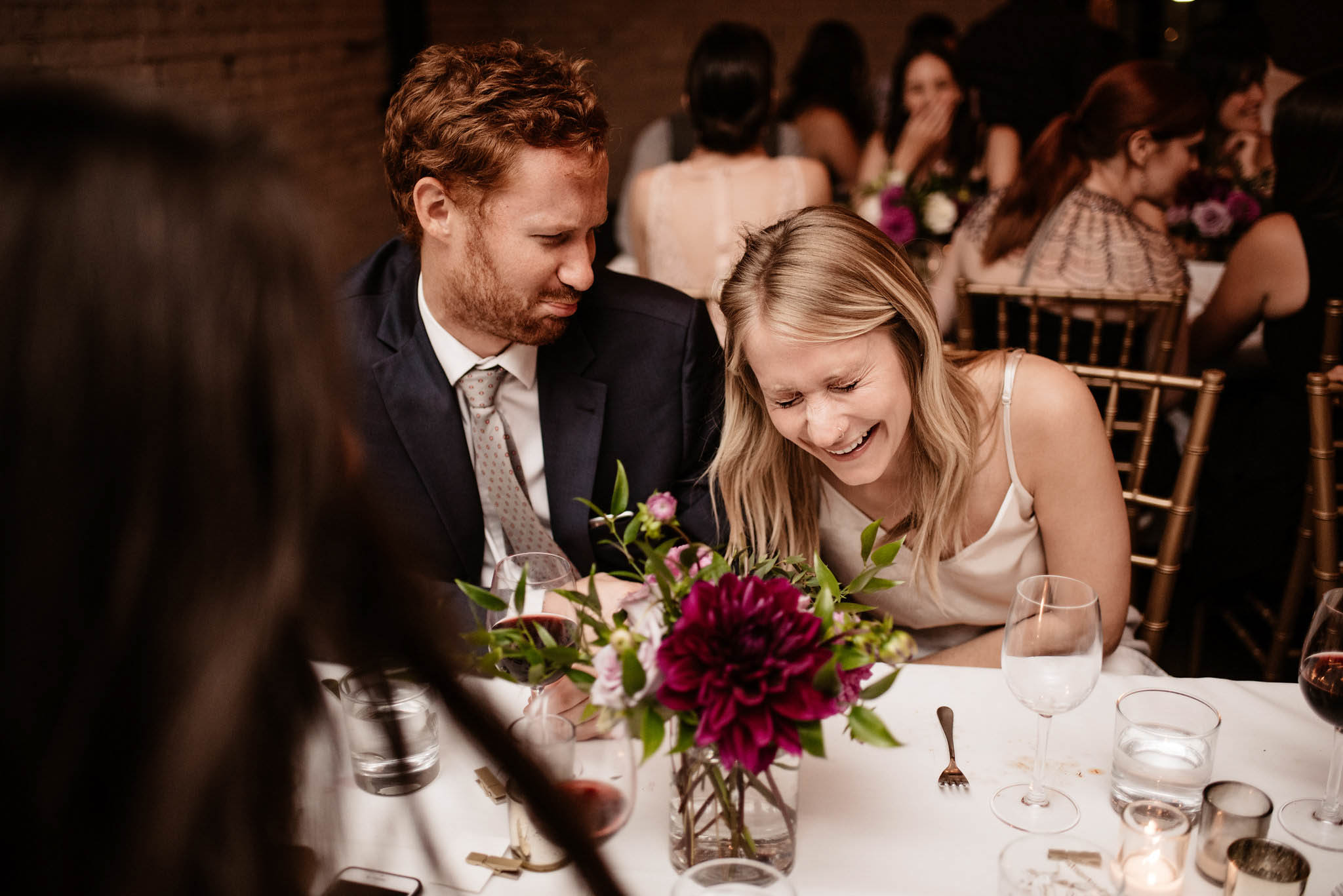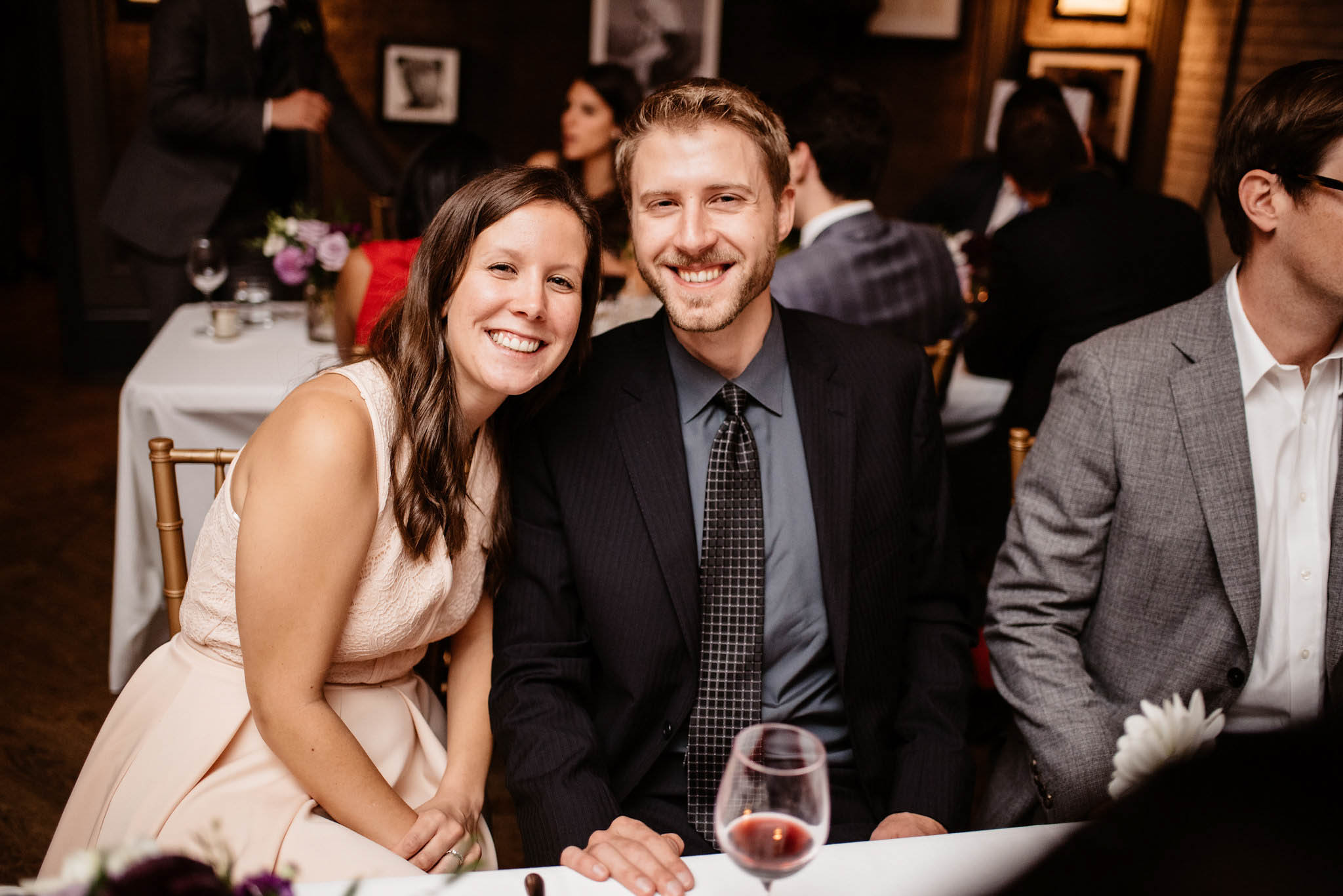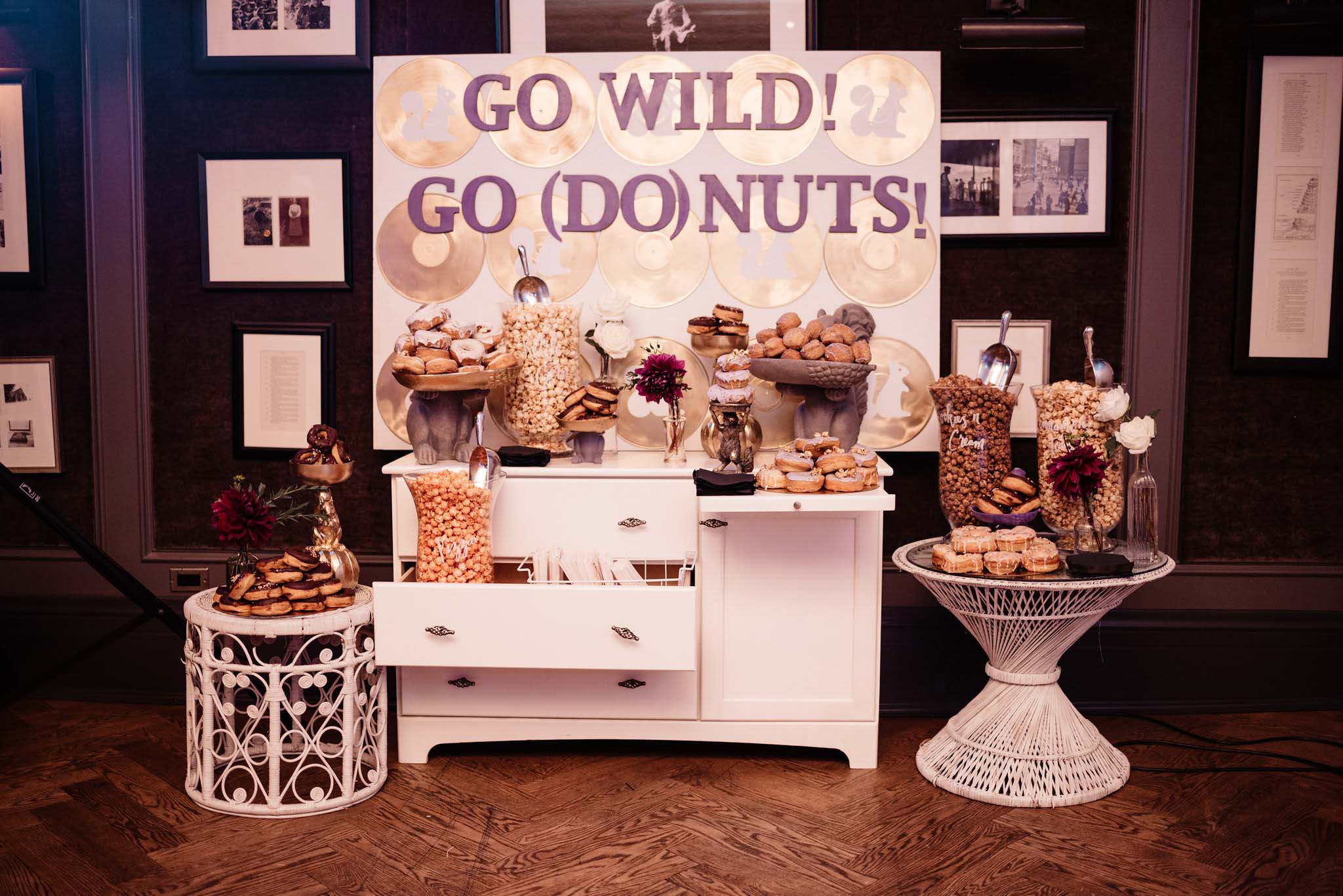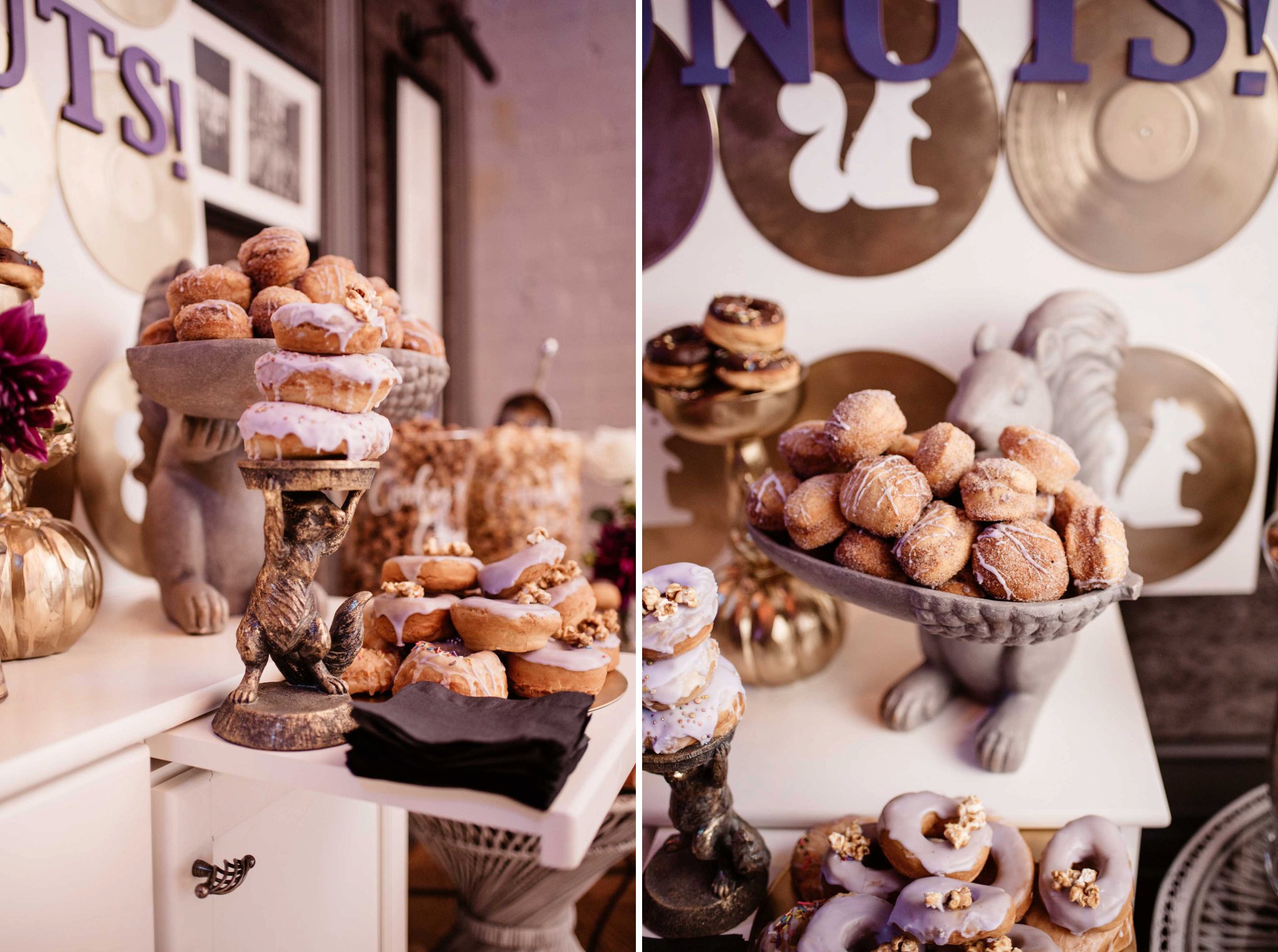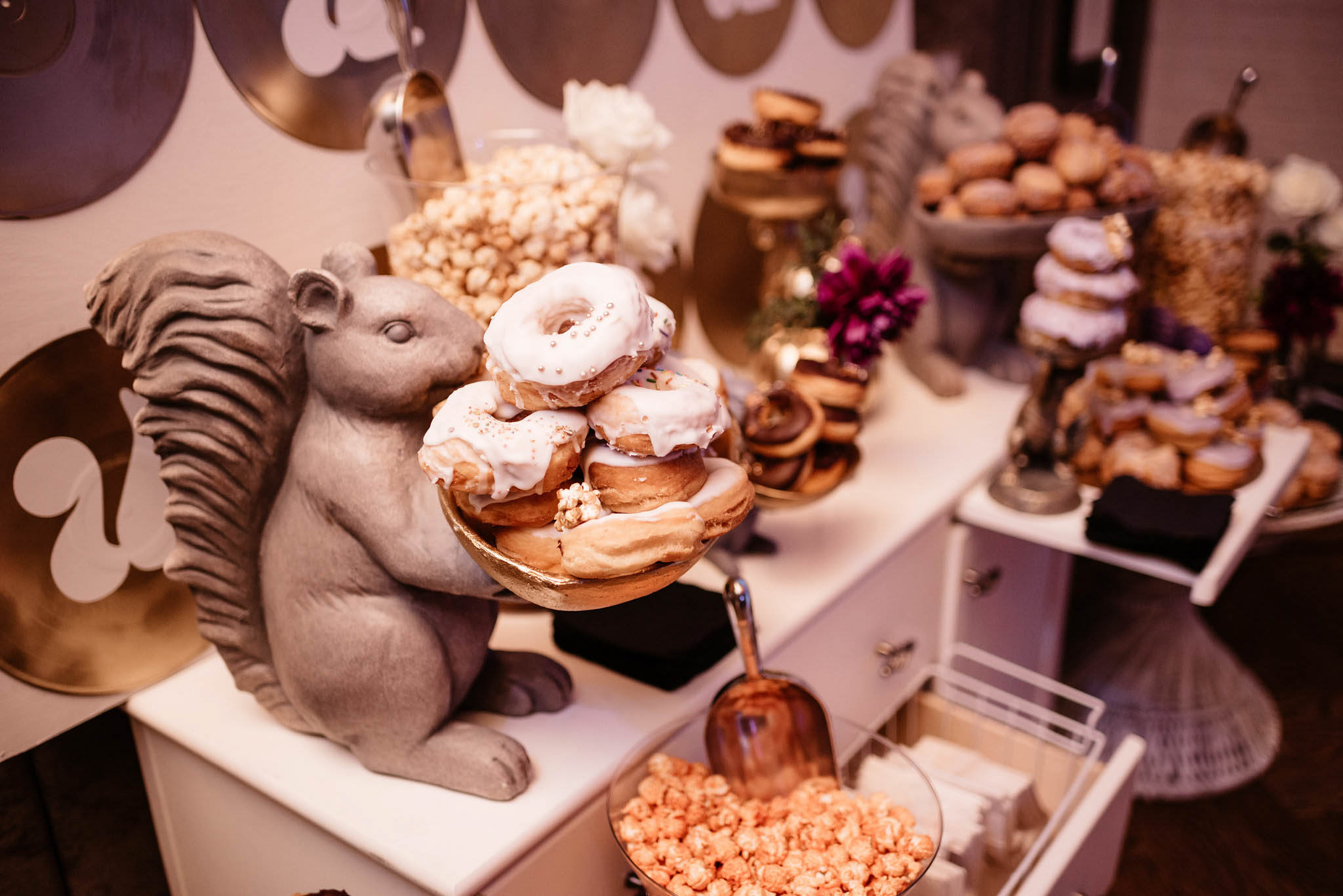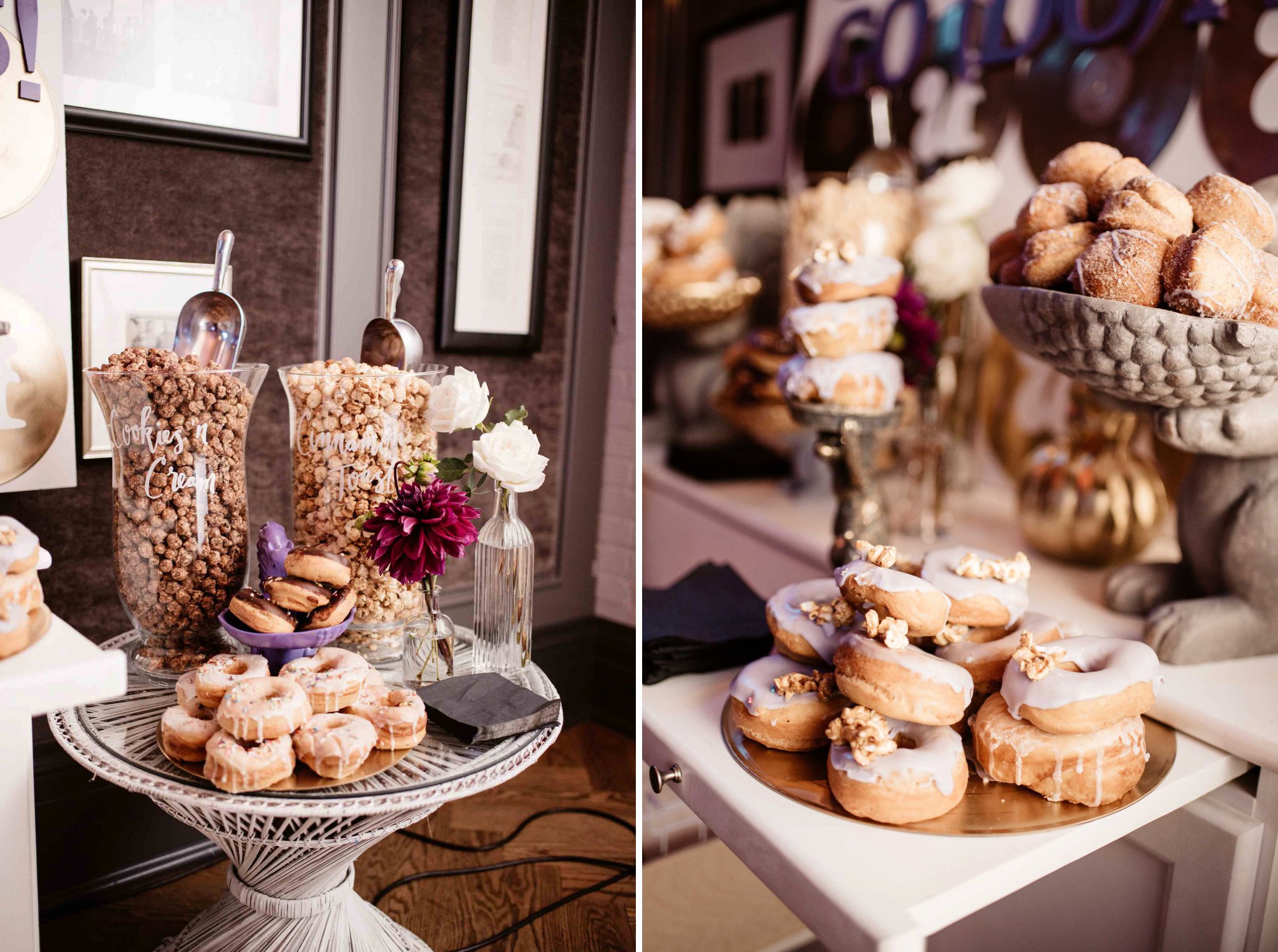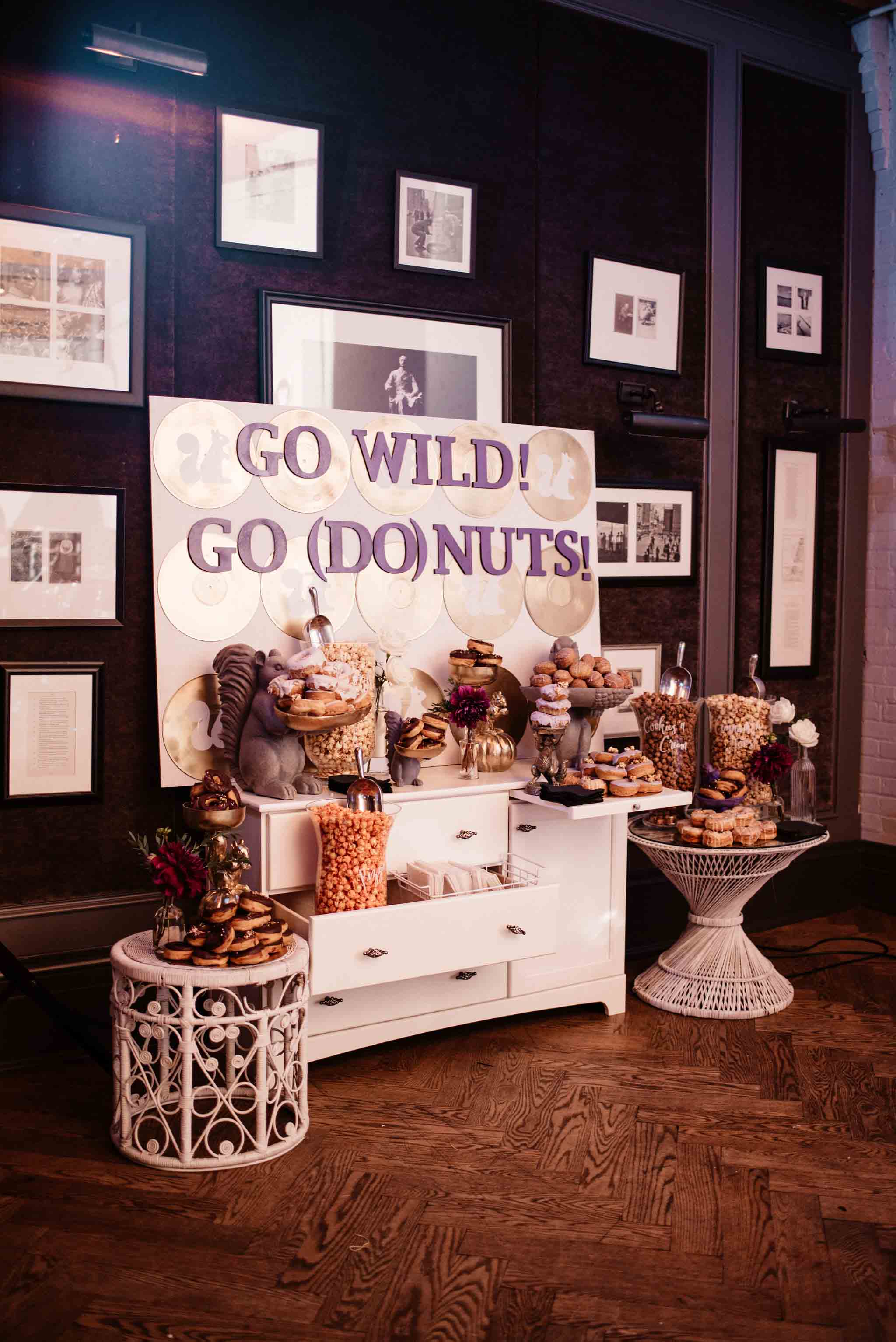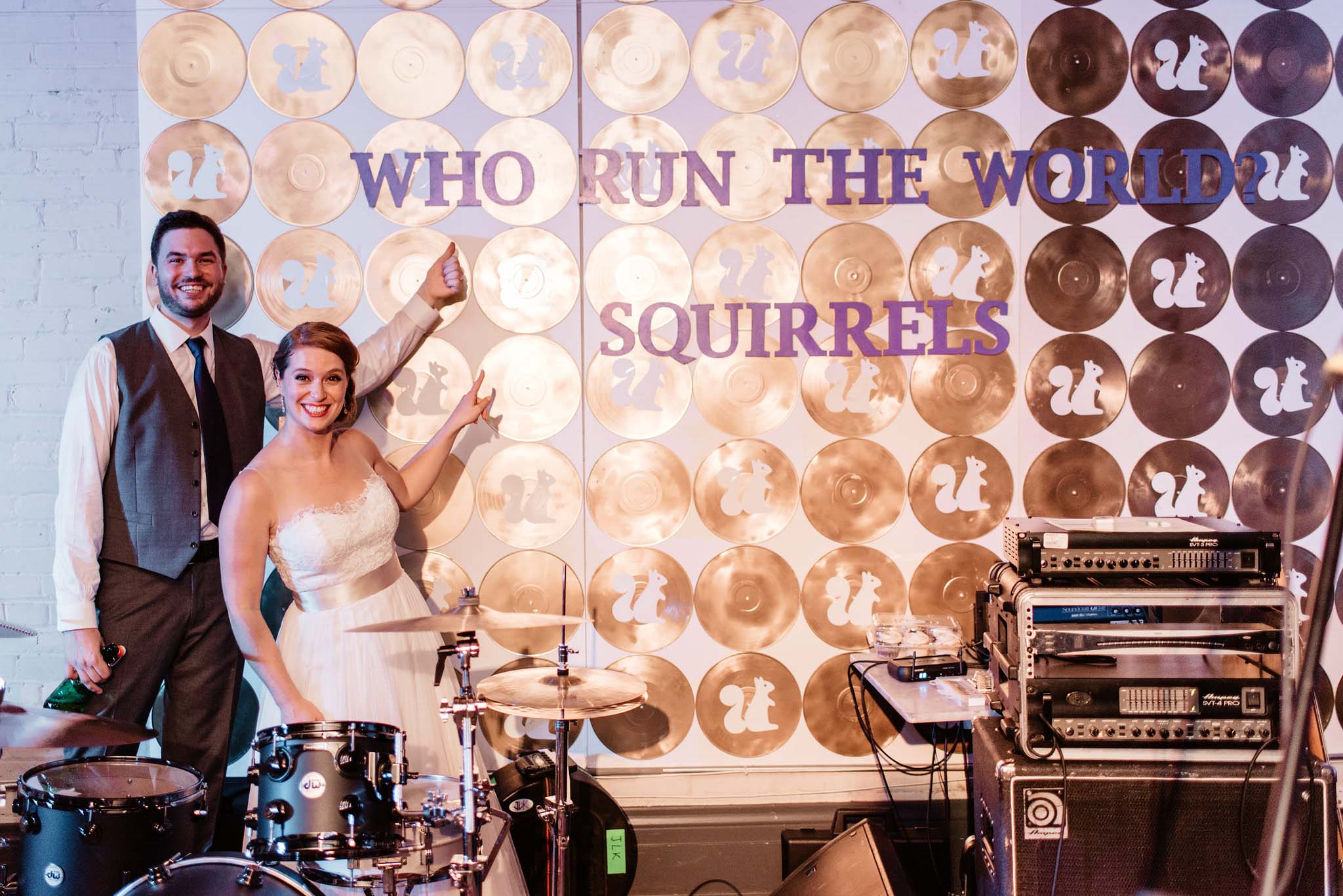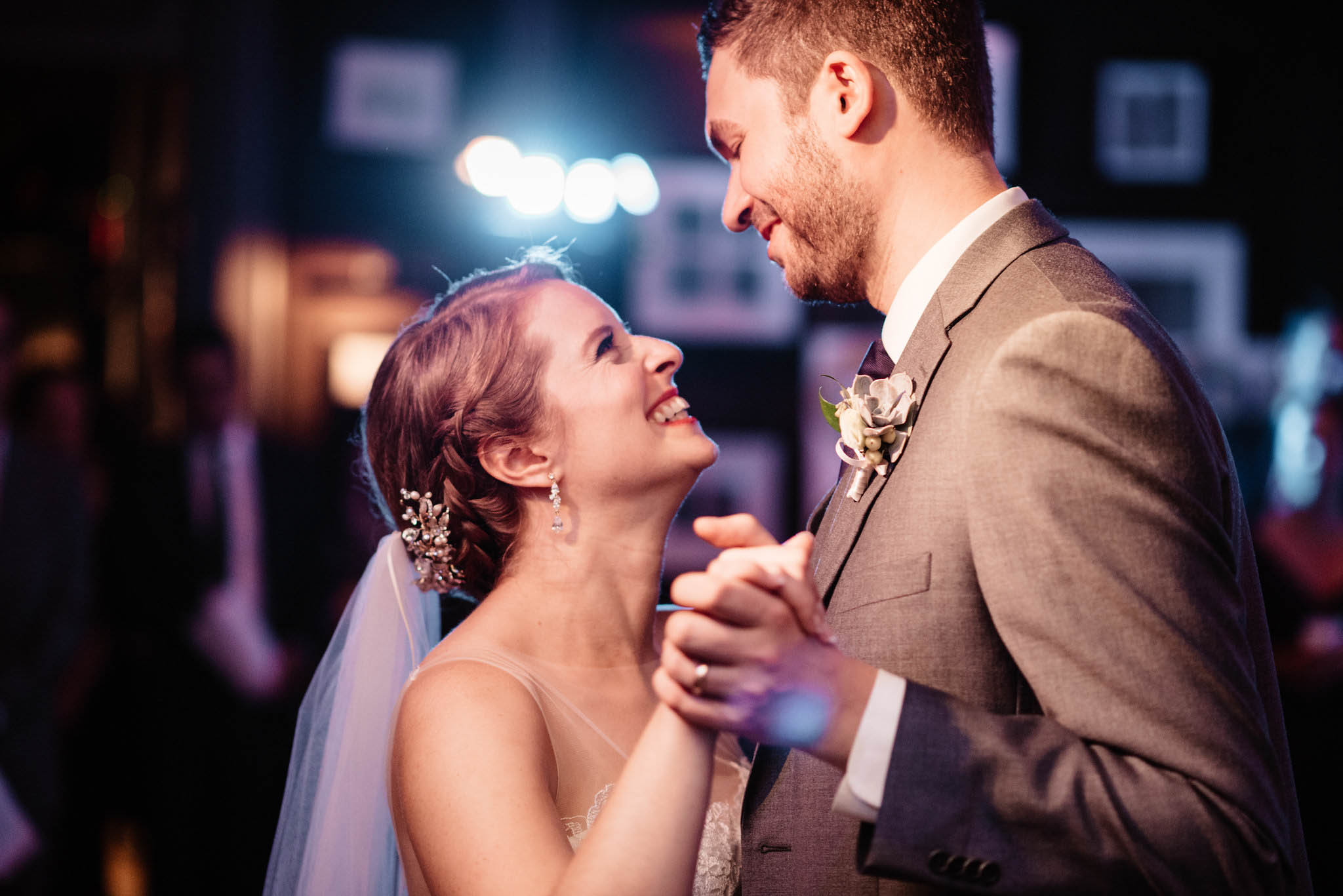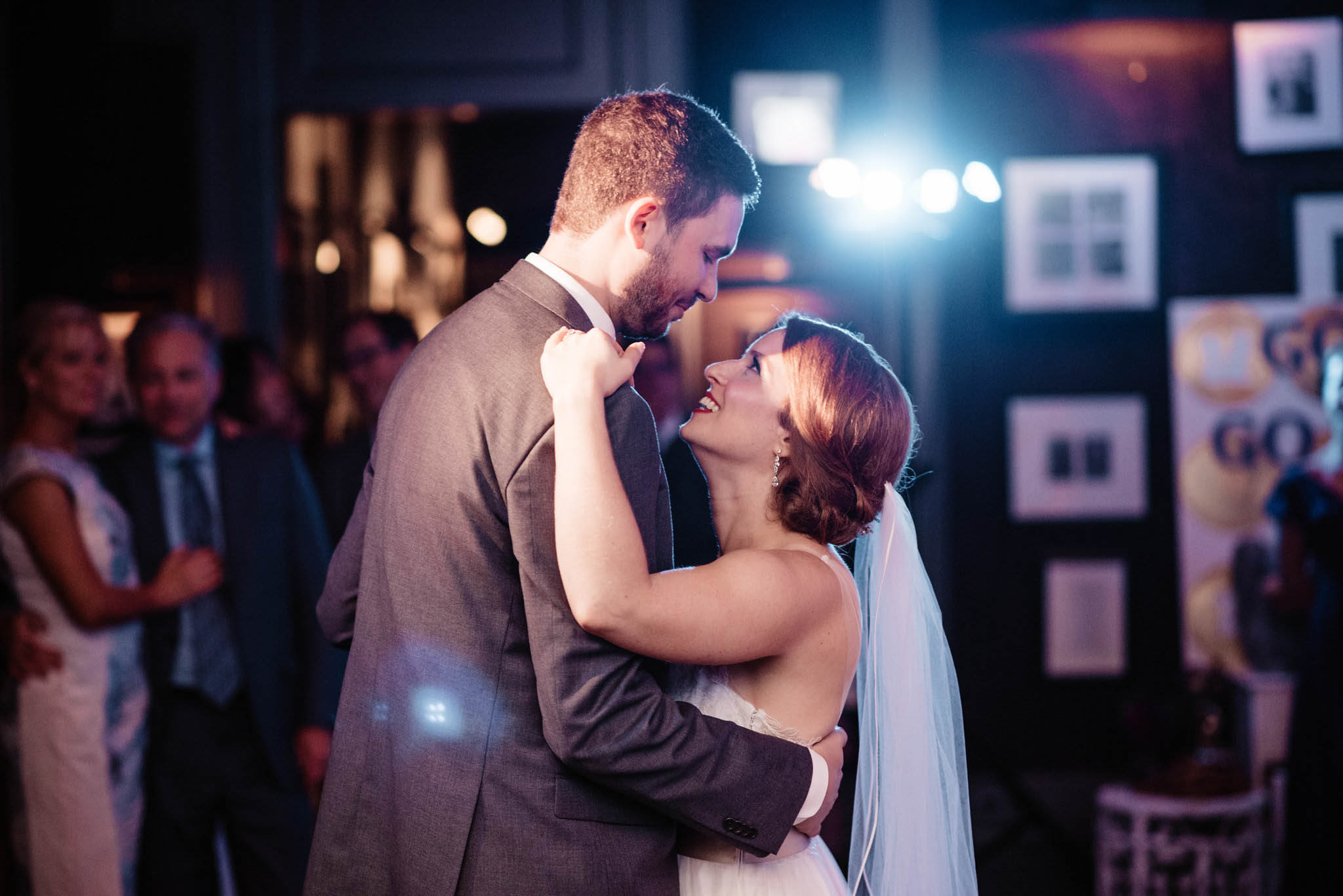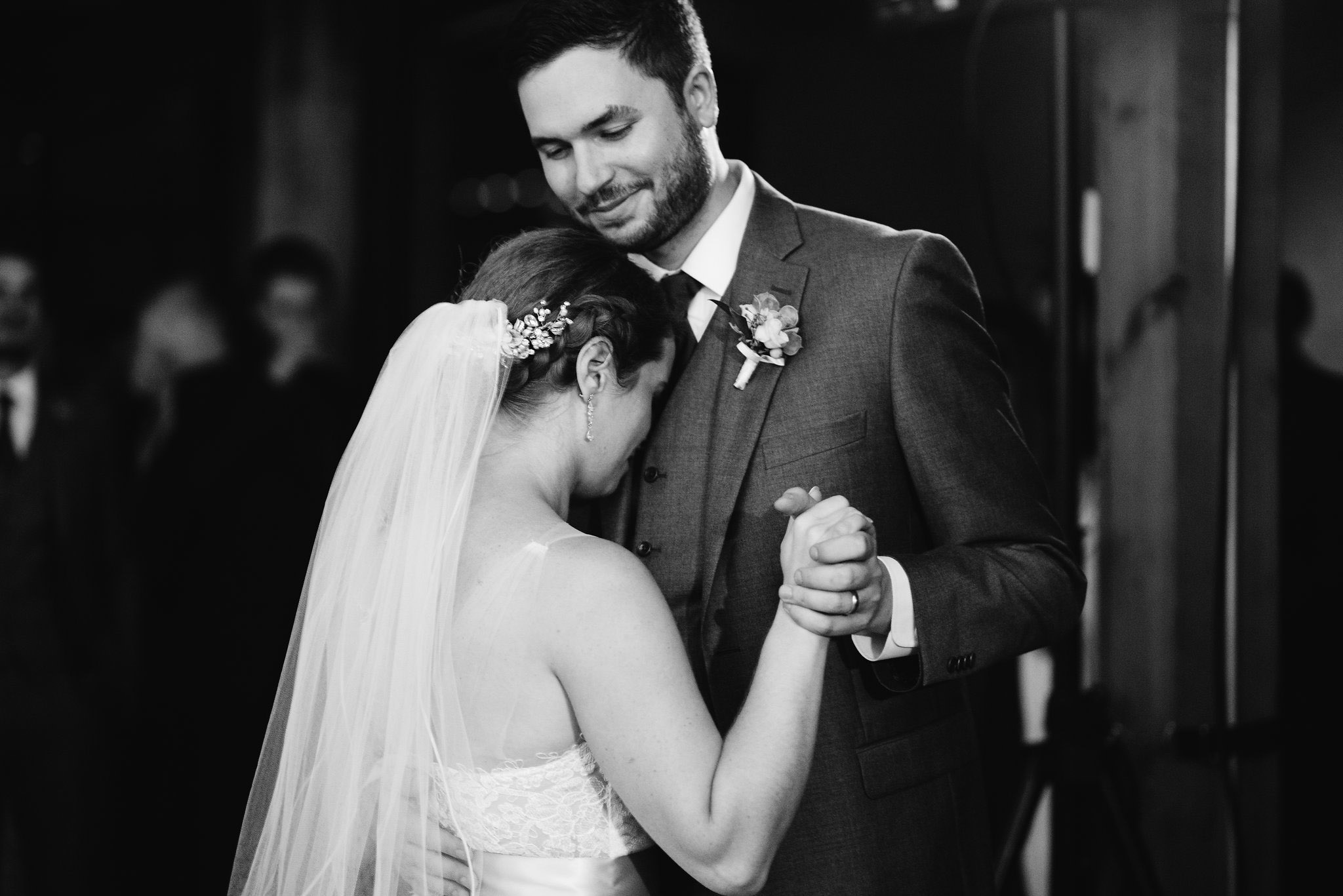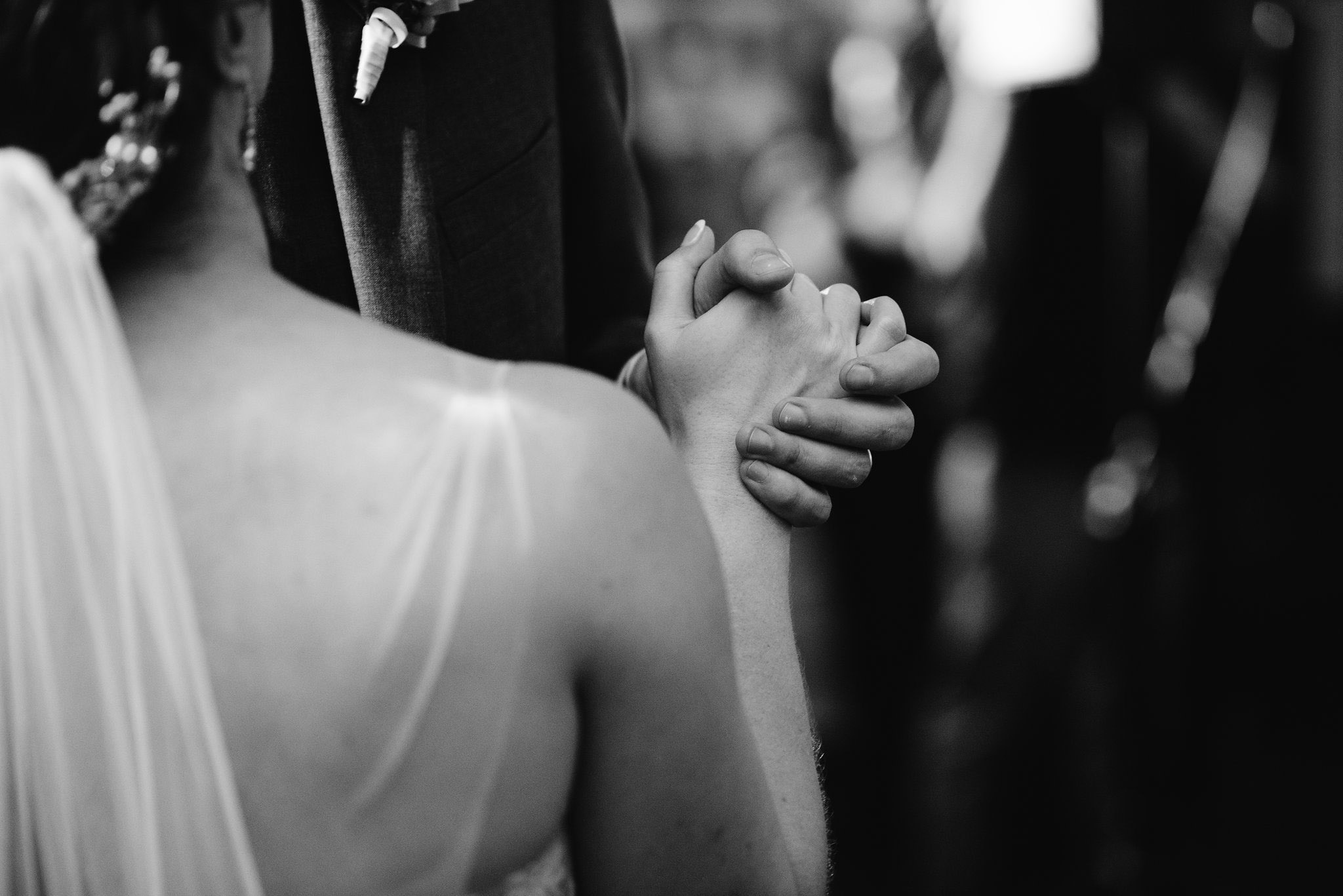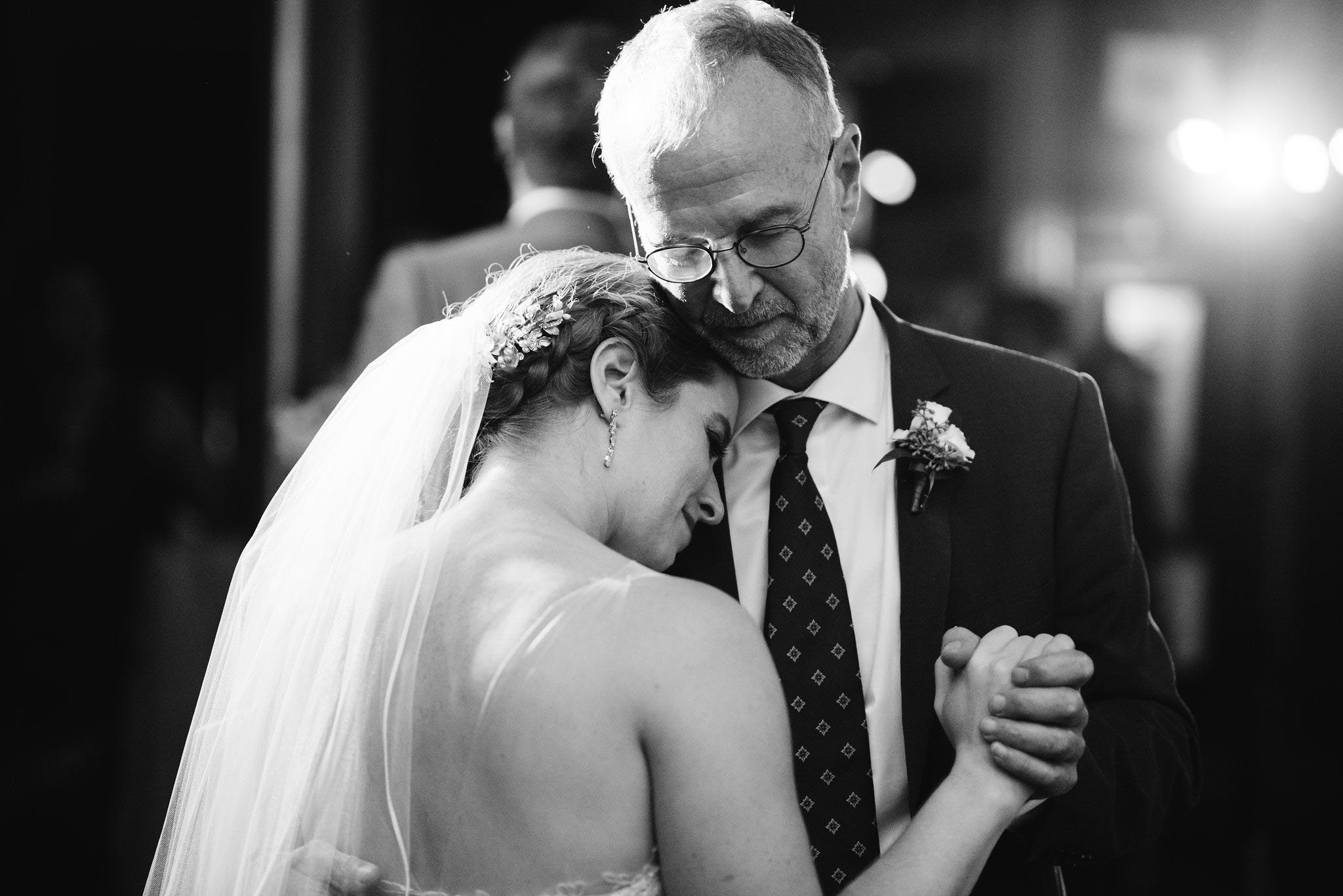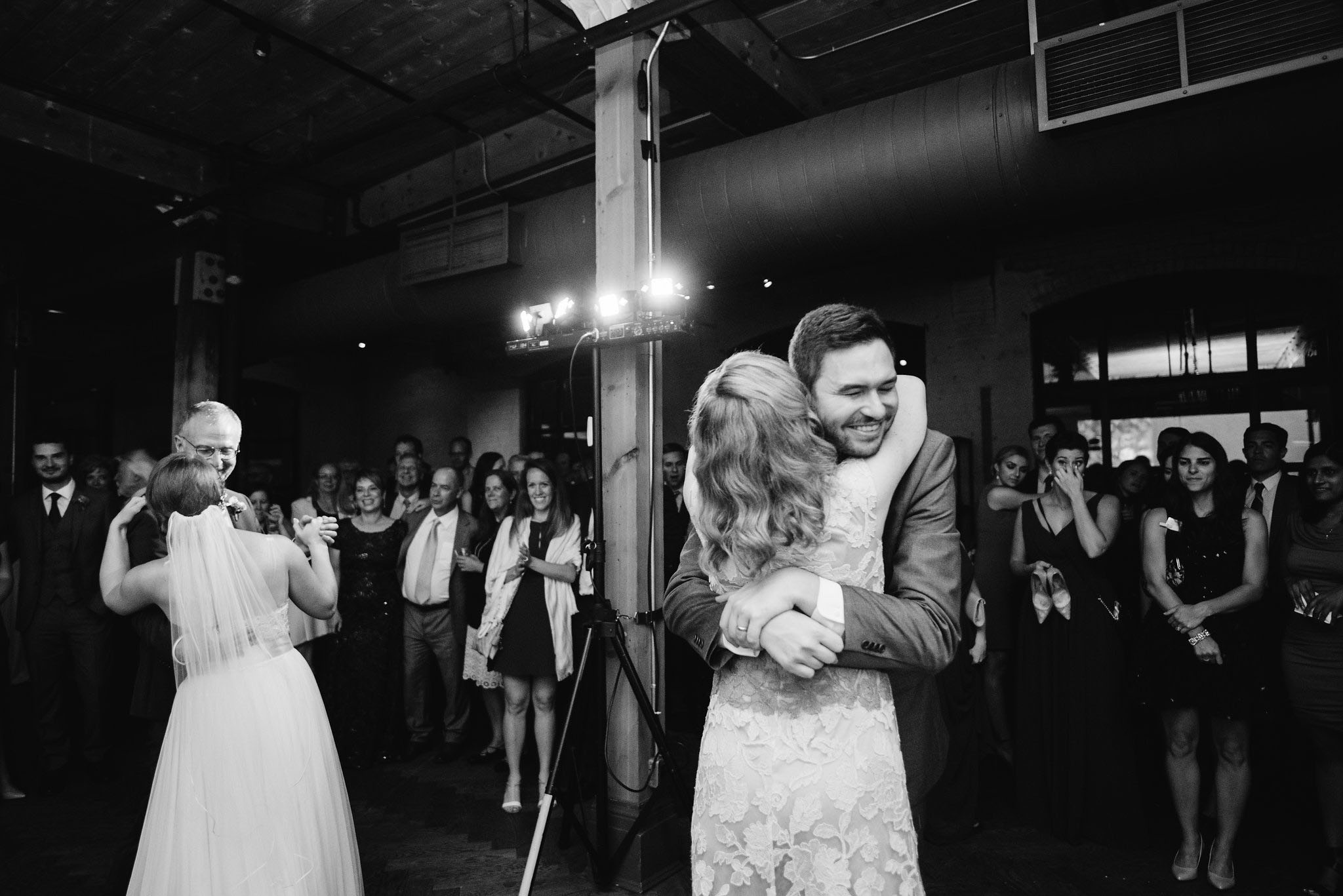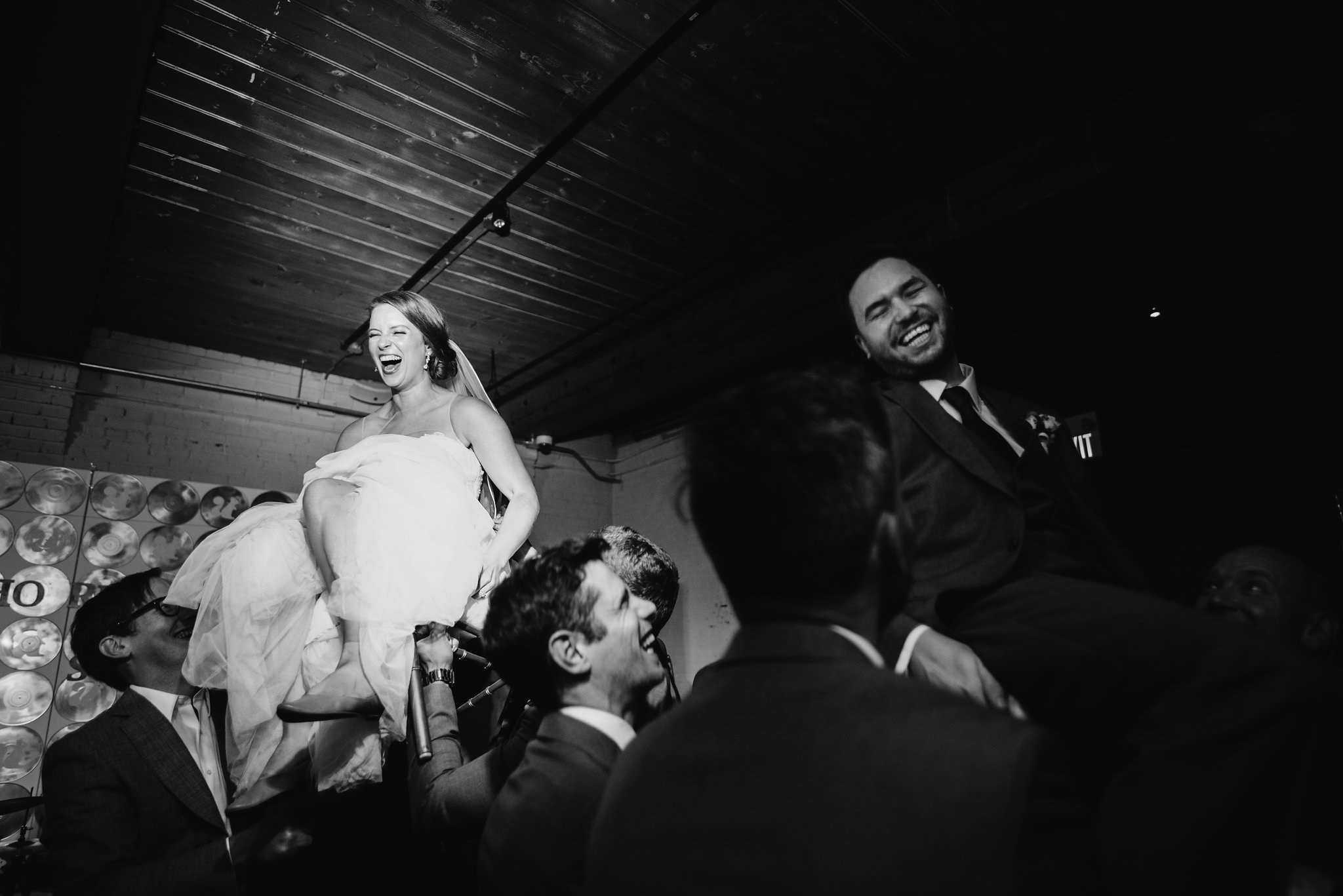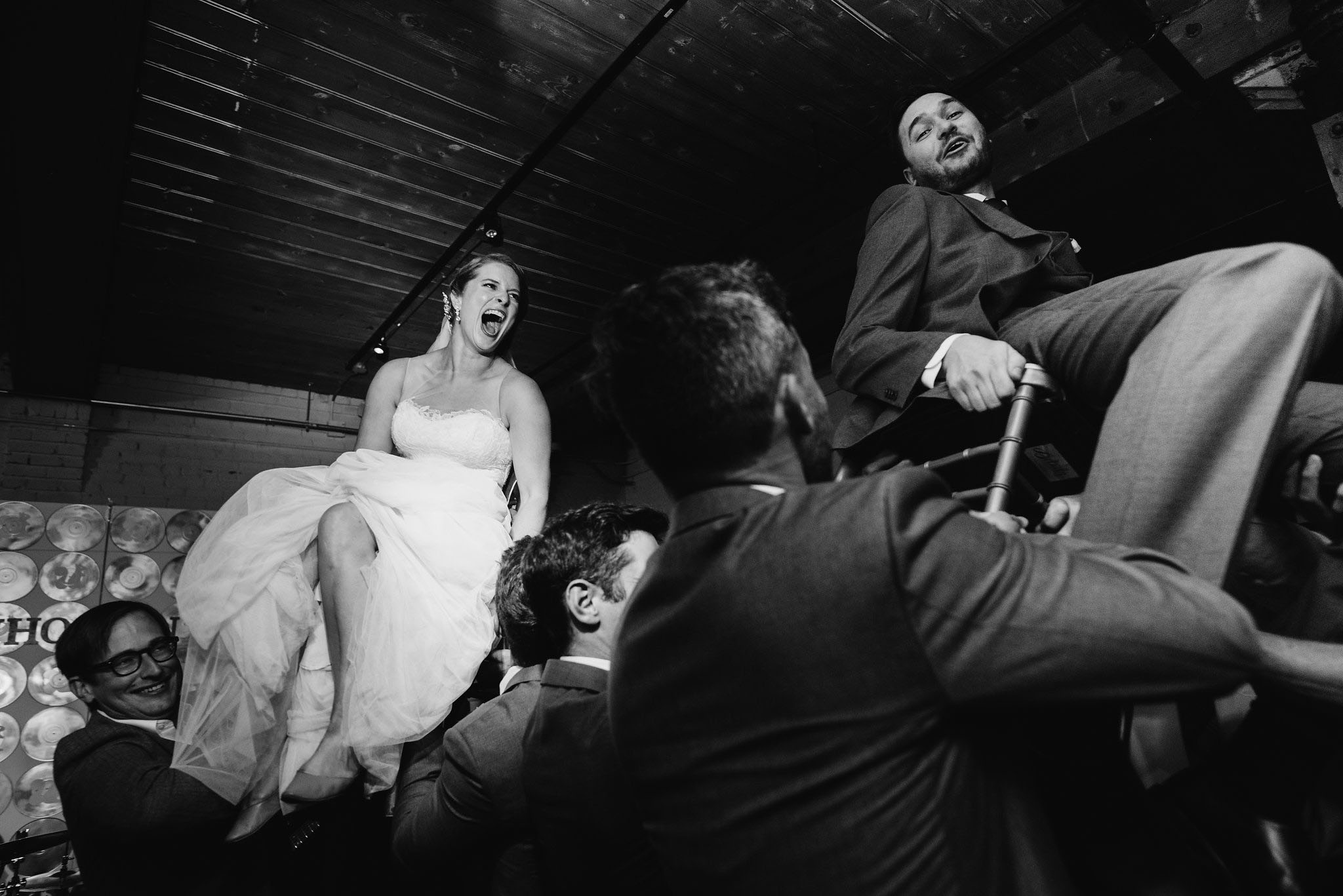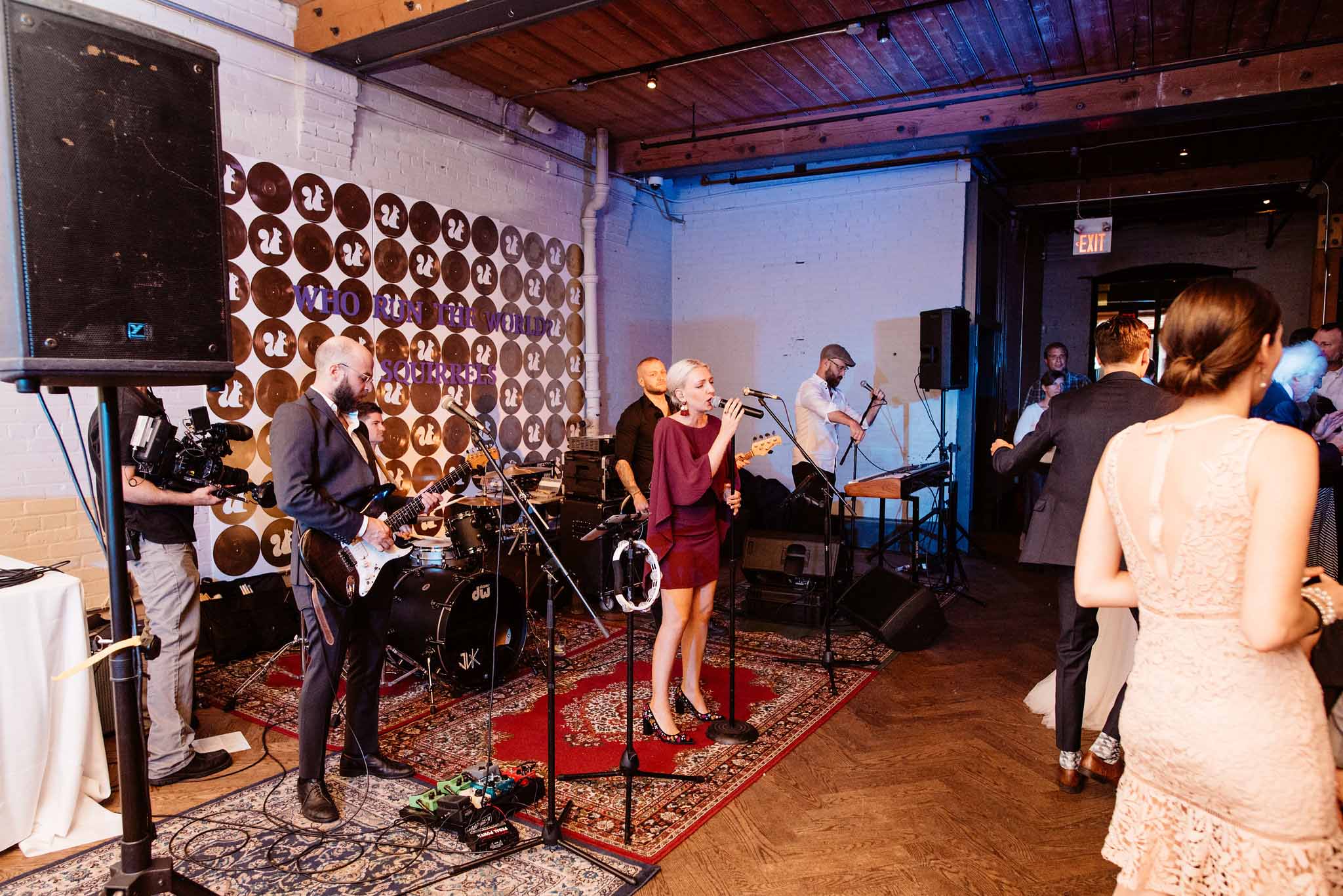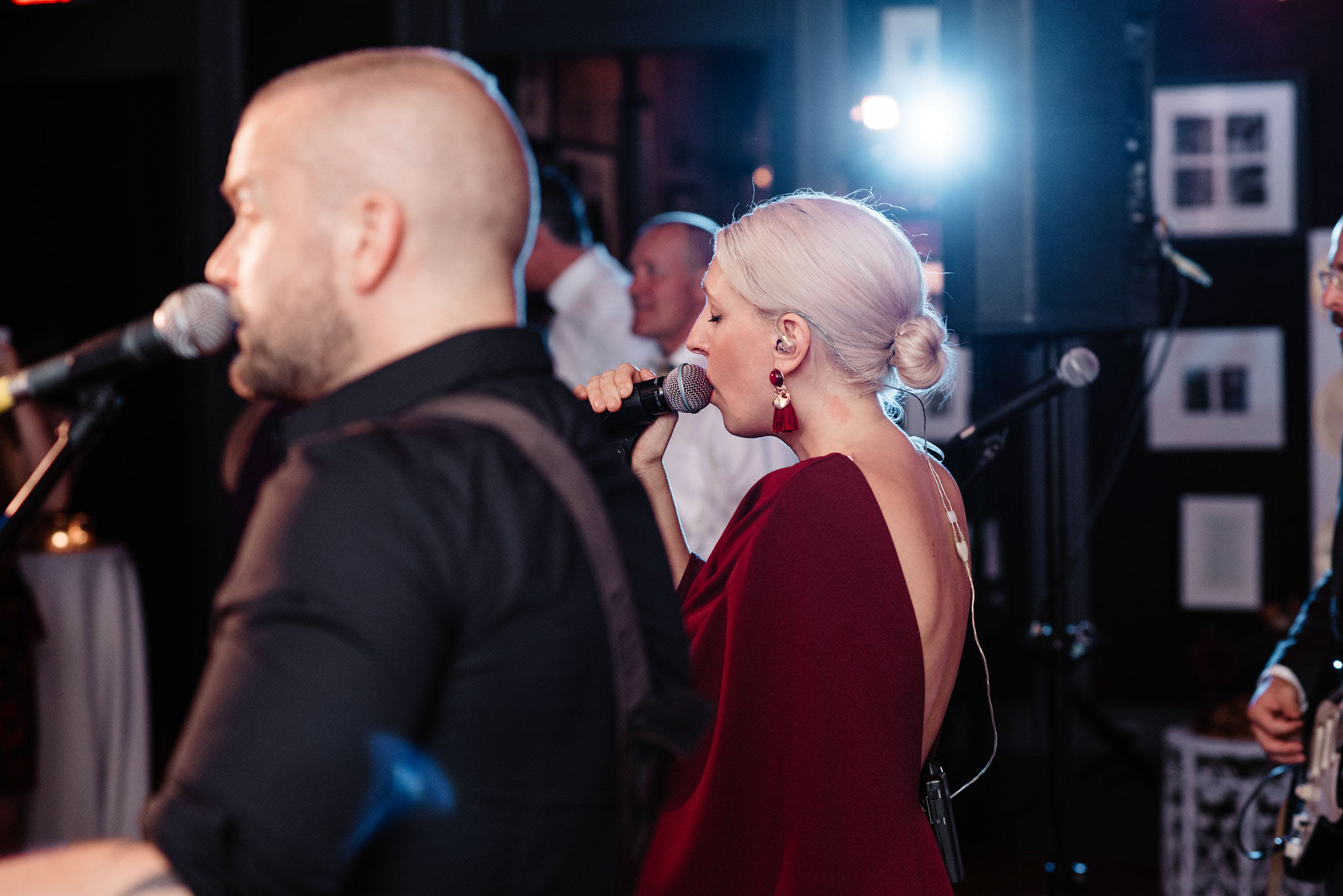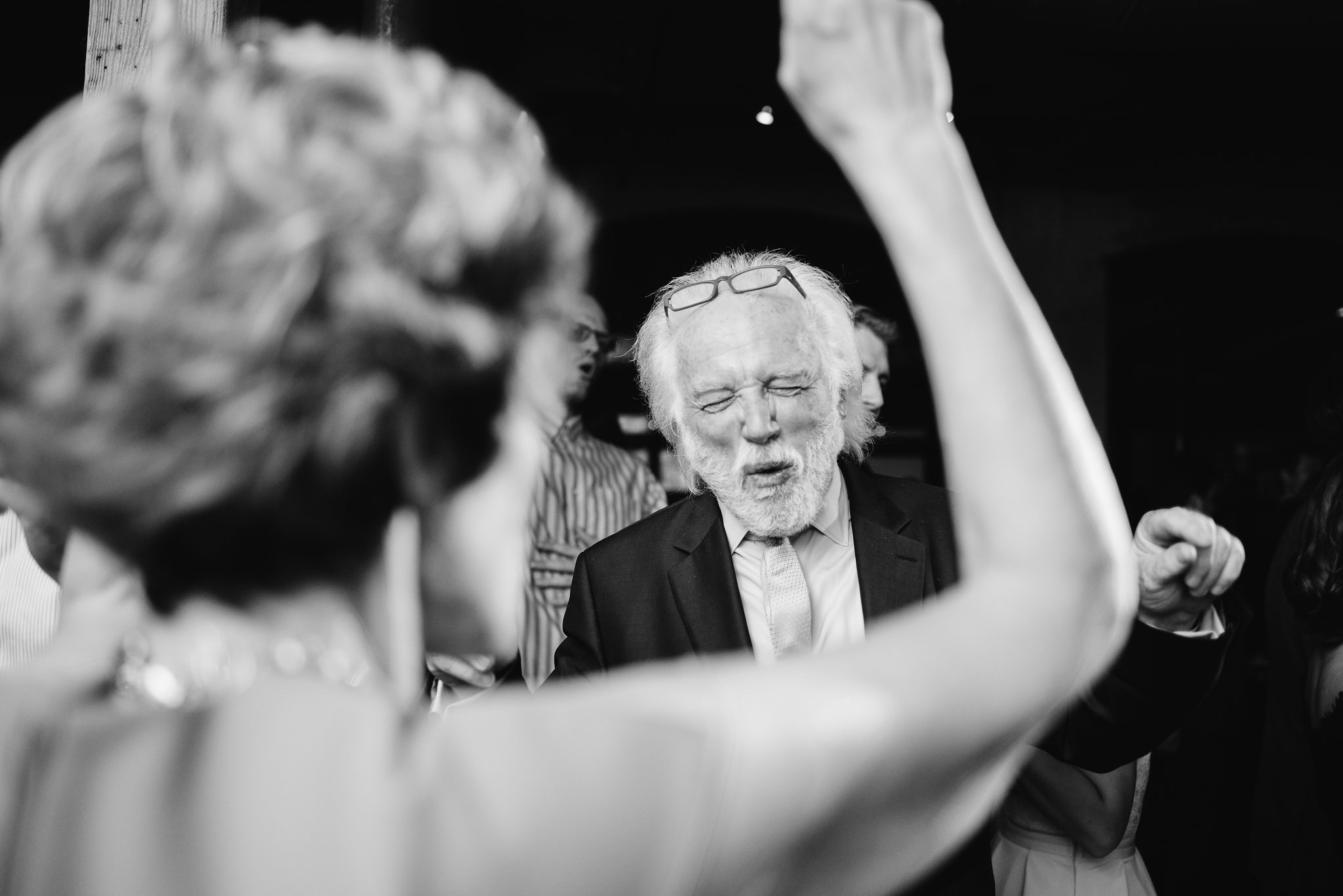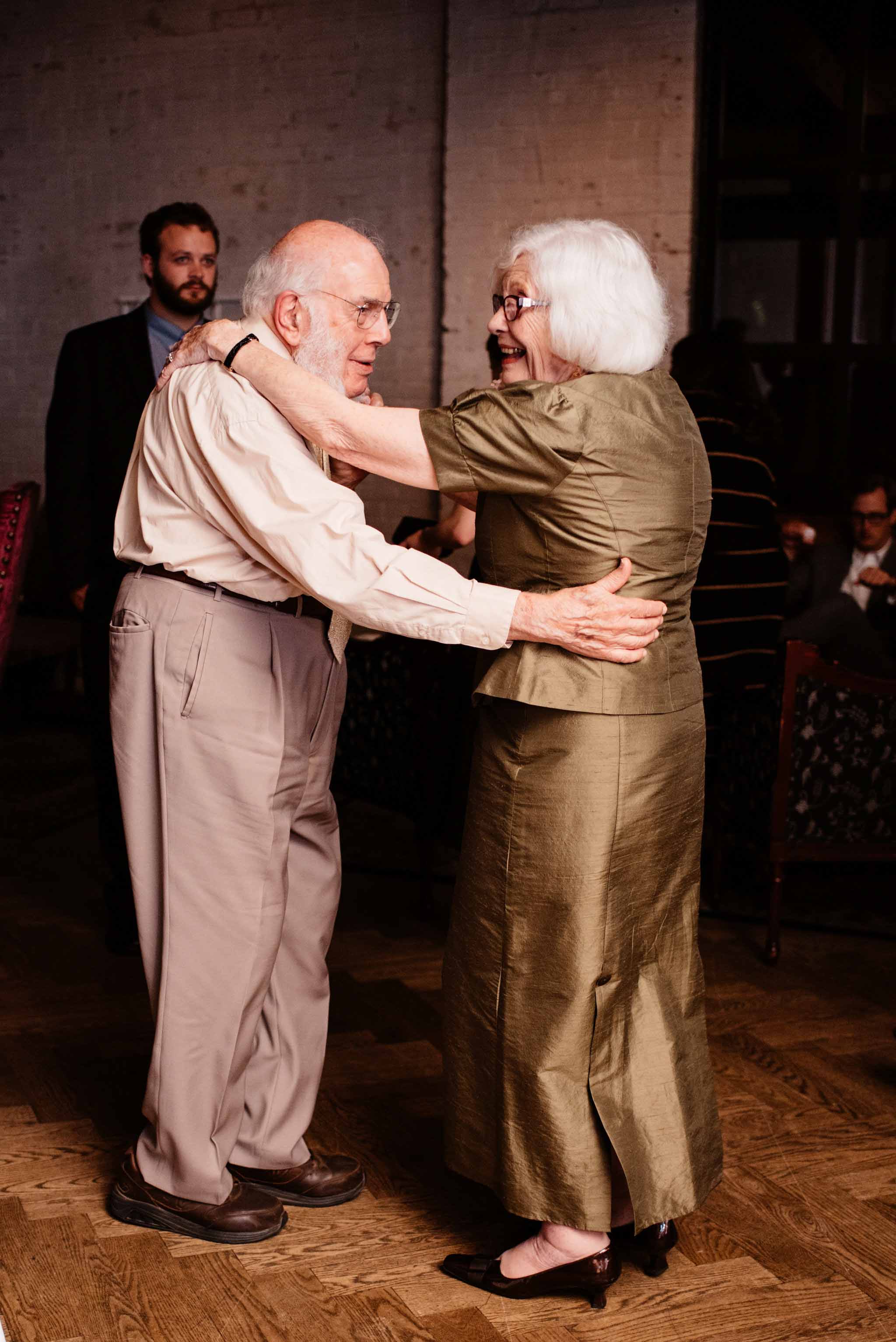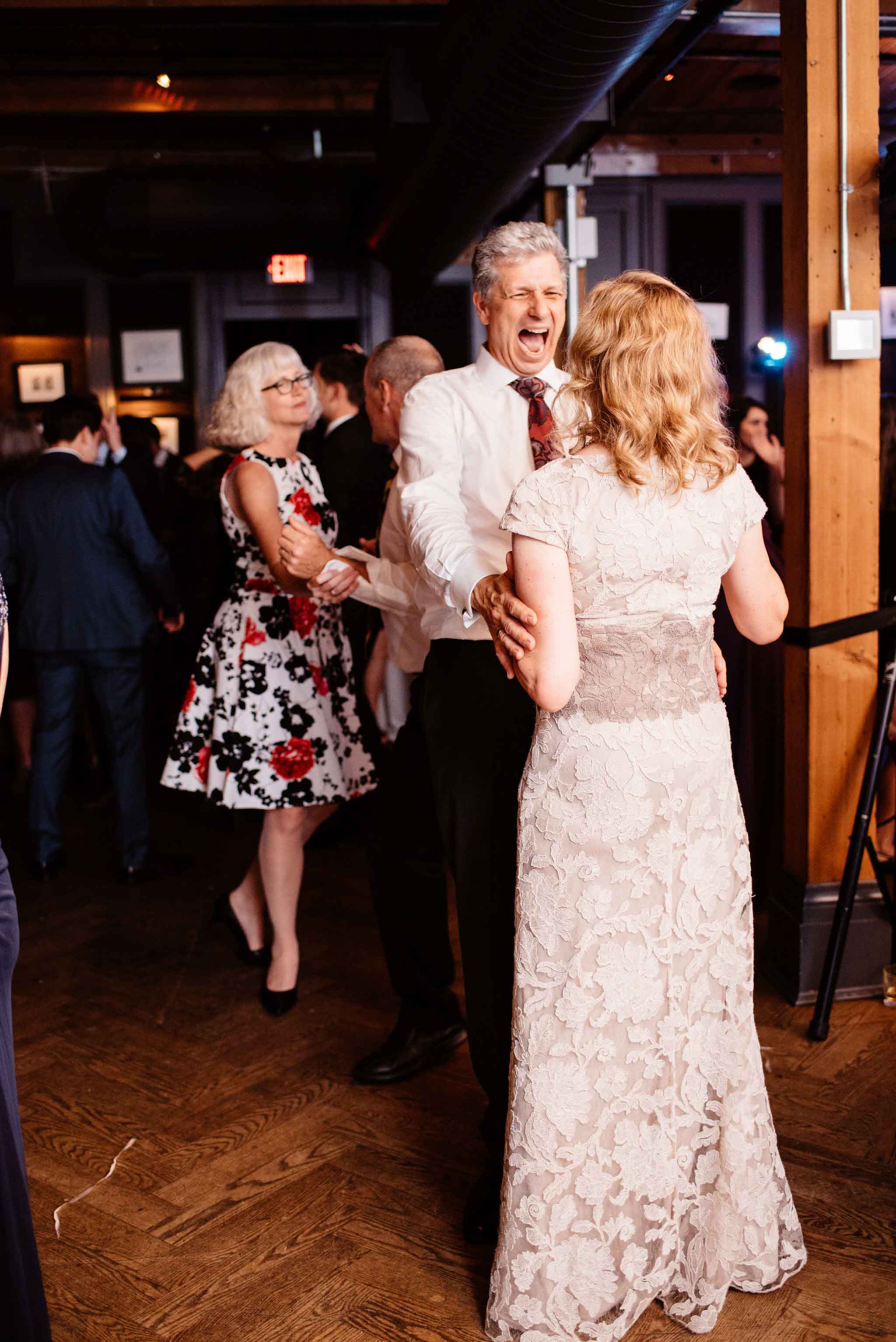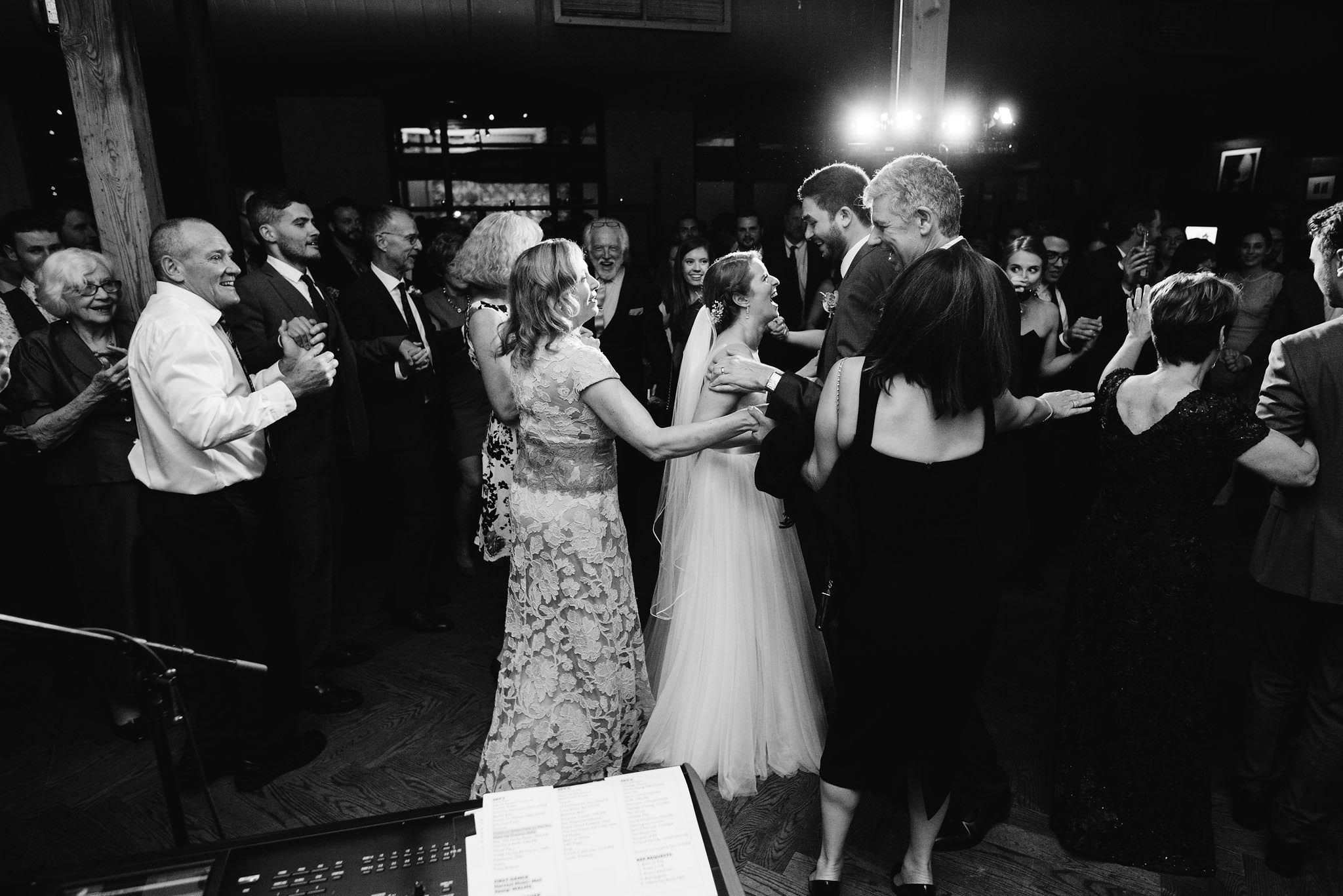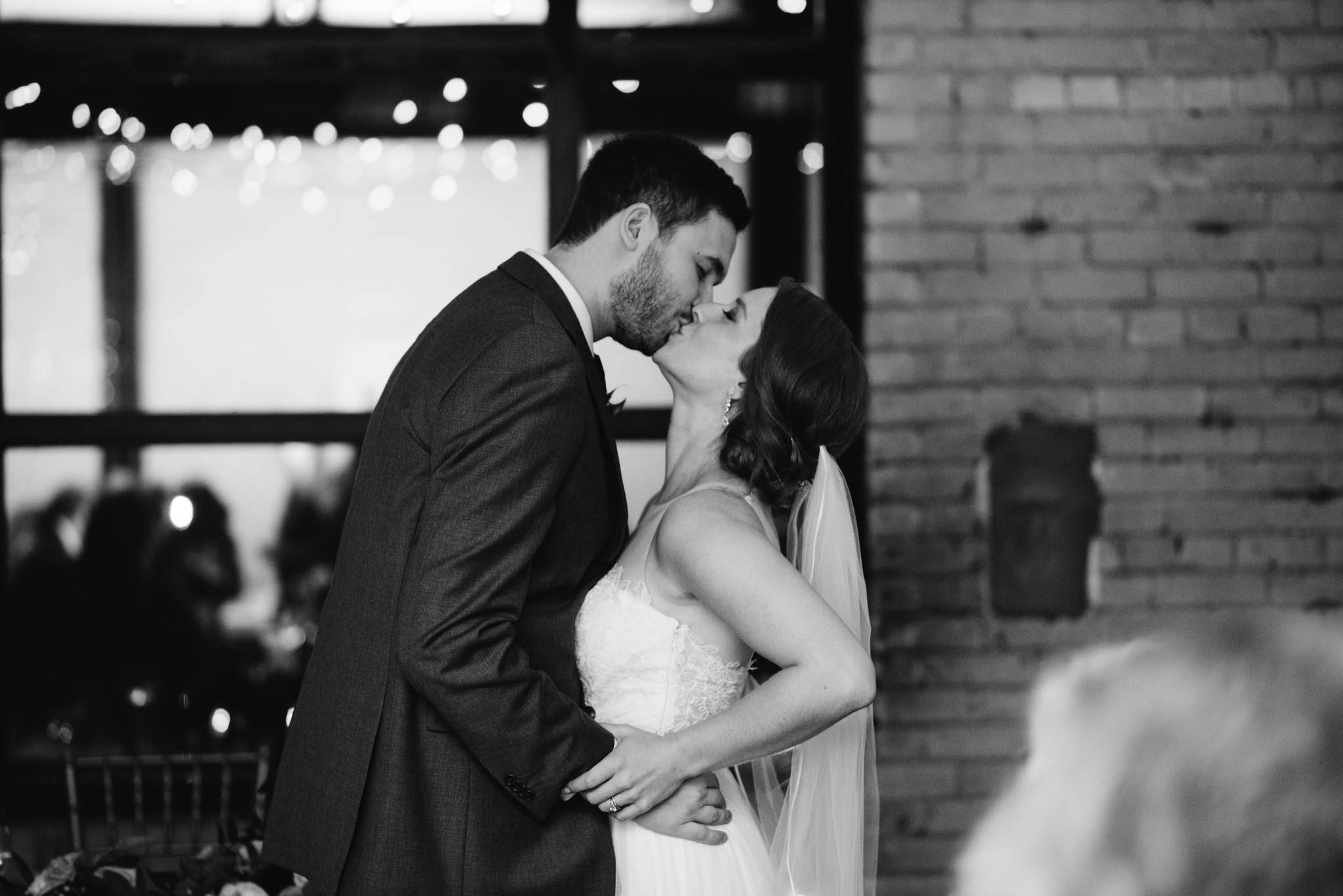 Storys Building Wedding | Nicole & Nate
They met when she totally kicked his butt in hockey.
Their Storys Building wedding had a rustic/industrial feel with soft edges at this downtown Toronto loft venue and Evergreen Brickworks for their portraits.
Everyone in attendance was all spectacularly warm and kind. You could tell this family and friend group is close-knit and really cares for one another.
He has a comical love of squirrels – so much so that wedding planner Lynzie Kent incorporated them into the decor. So cheeky and cute!
And the live band Electric Blonde kicked off a *fantastic* dance party.
The vibe of the day was just so lovely, and I consider myself lucky I got to capture it. So many happy and heartwarming memories.
Congratulations, Nicole & Nate!
From the bride  herself: 
"One of my favourite memories of the night was dancing with my family and friends to Bruce Springstein – a song that my dad and I used to play in the car on our drives to hockey games. It was one of those moments in life that you are just completely overwhelmed with happiness – exactly what your wedding is meant to feel like.
The most important advice I can give is to not get overwhelmed with all the details. Take one thing at a time, and remember the end goal is that you are marrying your best friend. Your wedding is about the two of you, and should reflect who you are. That is what you will remember at the end of the day, after all the hours you put into planning your big day.
Bridesmaid's Attire: Dresses from Jealous Bridesmaids
Flowers: Coquette Studio
Cake: We did popcorn and donuts! Popcorn was from the Toronto Popcorn Company. Donuts from Le Dolci.
Doughnuts: Le Dolci Cupcakes and Cakes
Bride's Dress Designer: Watters
Bride's Dress Shop: White Satin in Ottawa
Bride's Shoes: Jimmy Choo
Other Accessories: Hair clip and earrings from Bitter Sweet
Stationery: Ampersand (my Uncle's print shop – they were a gift from him, my aunt and my cousin)
Groom's Suit & Tie: Moore's
Others: Our beautiful chuppah was from 
Chuppah.ca
 / The hilarious photobooth pictures came from PhotoboothTO
—
Hugs,
Anastasia
//
Get in touch if you'd like to take some photos of your own!