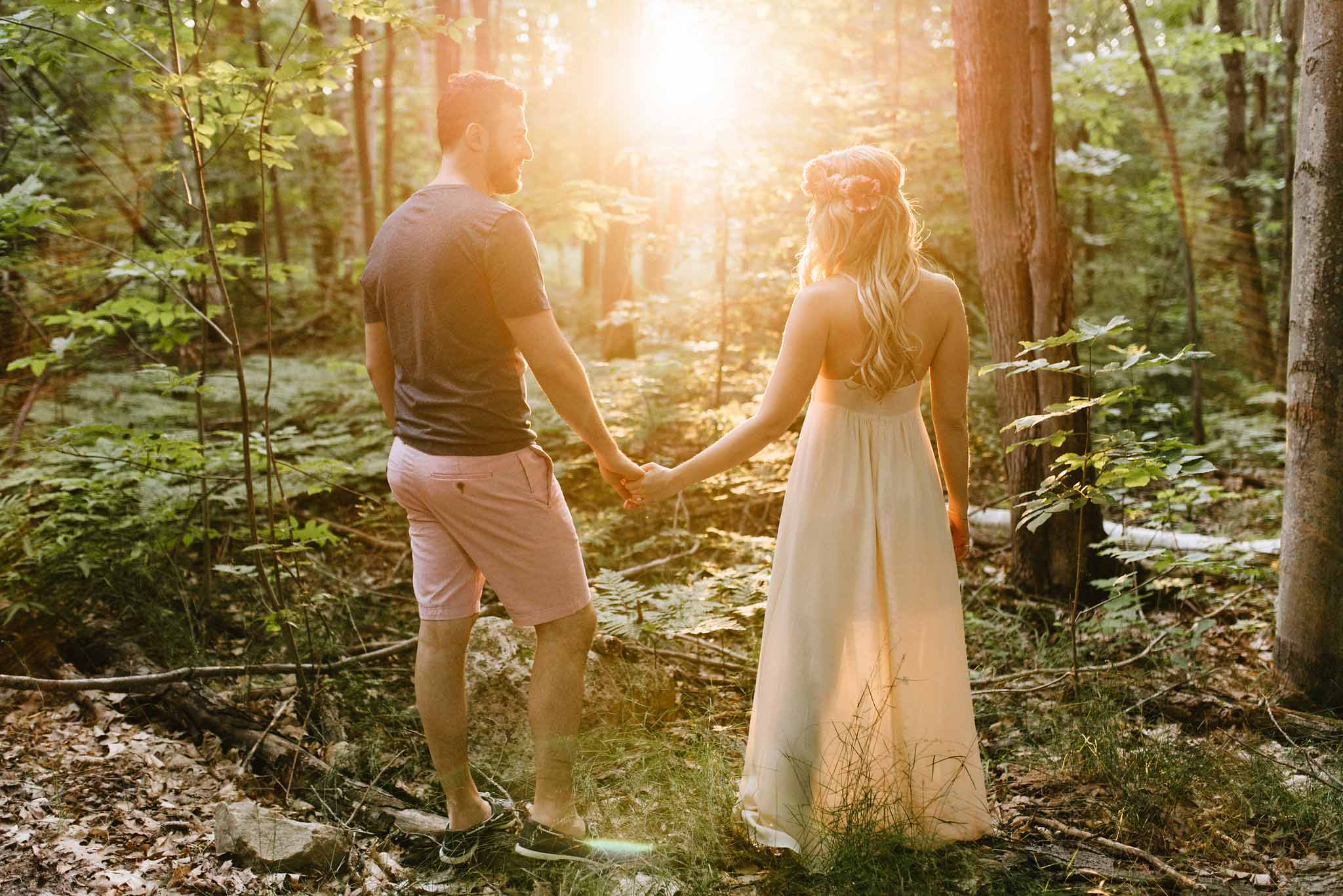 When Toronto summer hits, you hear lots about people going up to the cottage, and as someone who doesn't currently have one, the prospect of going to the cottage for an engagement session sounded too nice to pass up.
And may I say, Marshall & Irini's cottage is FREAKING AMAZING.
It has anything you could ever want in a cottage. *sigh* Just thinking about it is making me want to go back.
We also spent some time in the surrounding area and made a day of it. We started in town grabbing a shake at a super charming soda & ice cream shop, then we went to admire the nearby scenic waterfall, and capped things off cozy at the cottage, on the dock and in the woods. All the while with super cute pups Milo and Elsa in tow.
We had such a great time. It was also so difficult to narrow down their photos to show you – I love them all!
Here's a look at Irini & Marshall's Muskoka Cottage Engagement session. (And be sure to check out their love story at the bottom of the post!)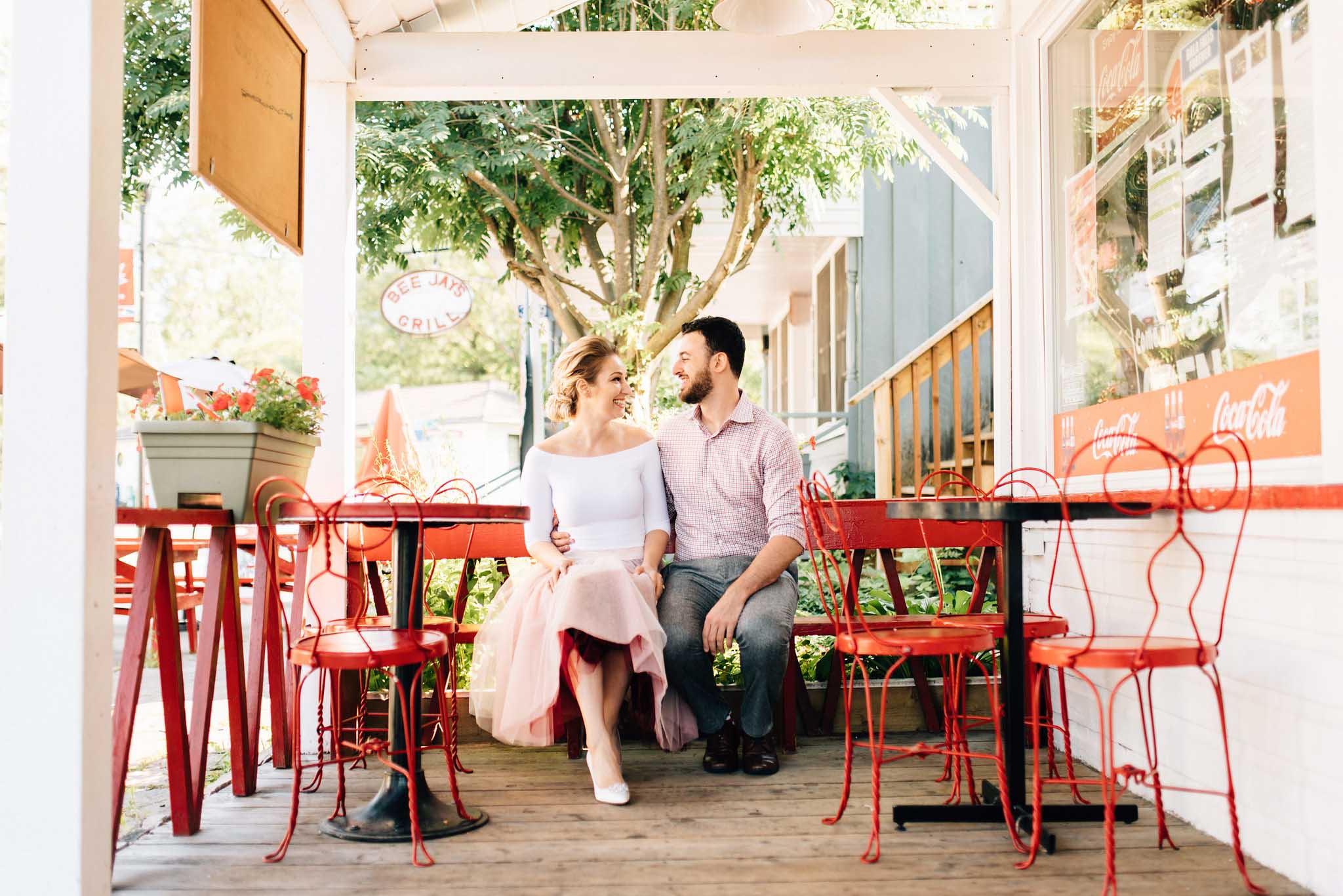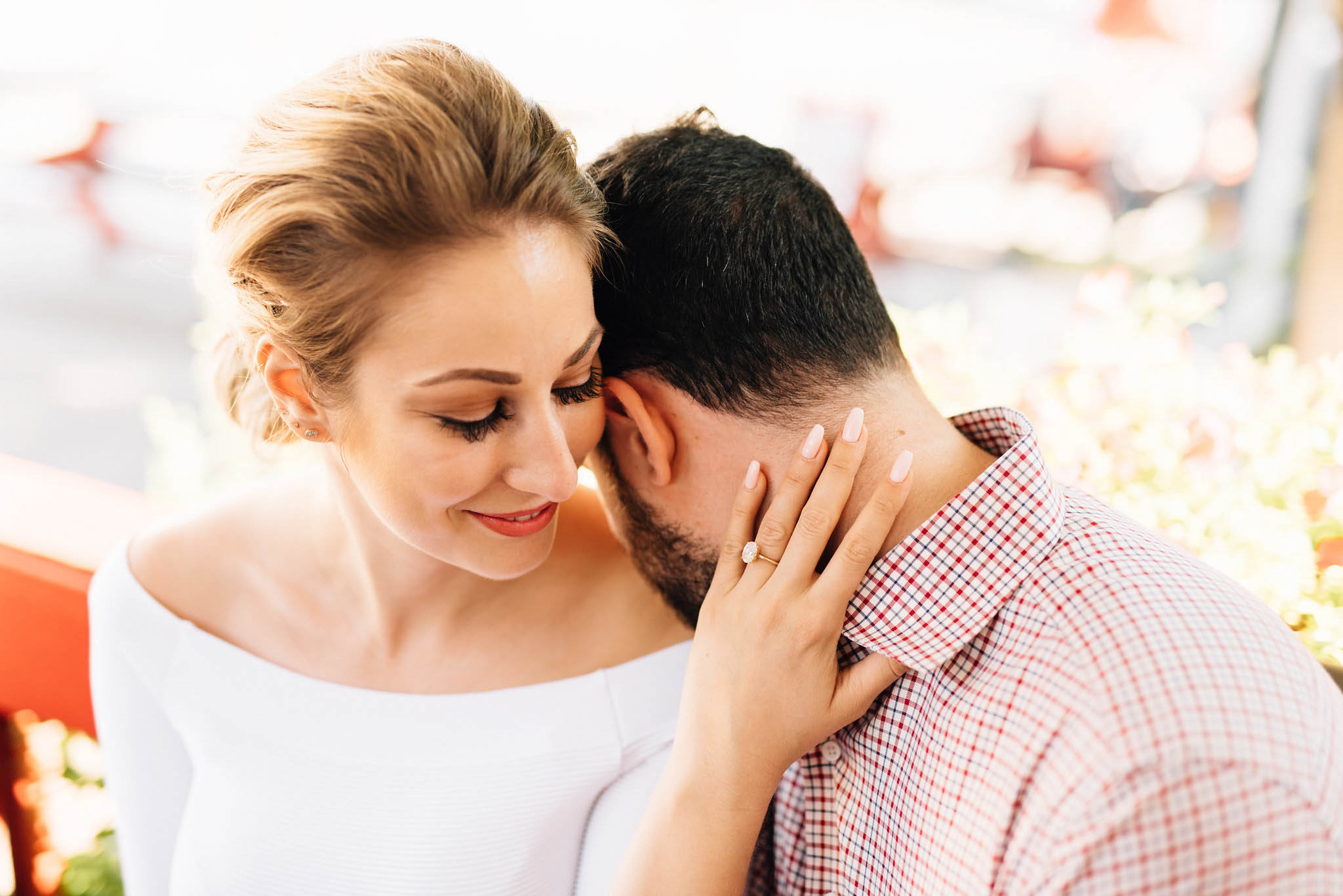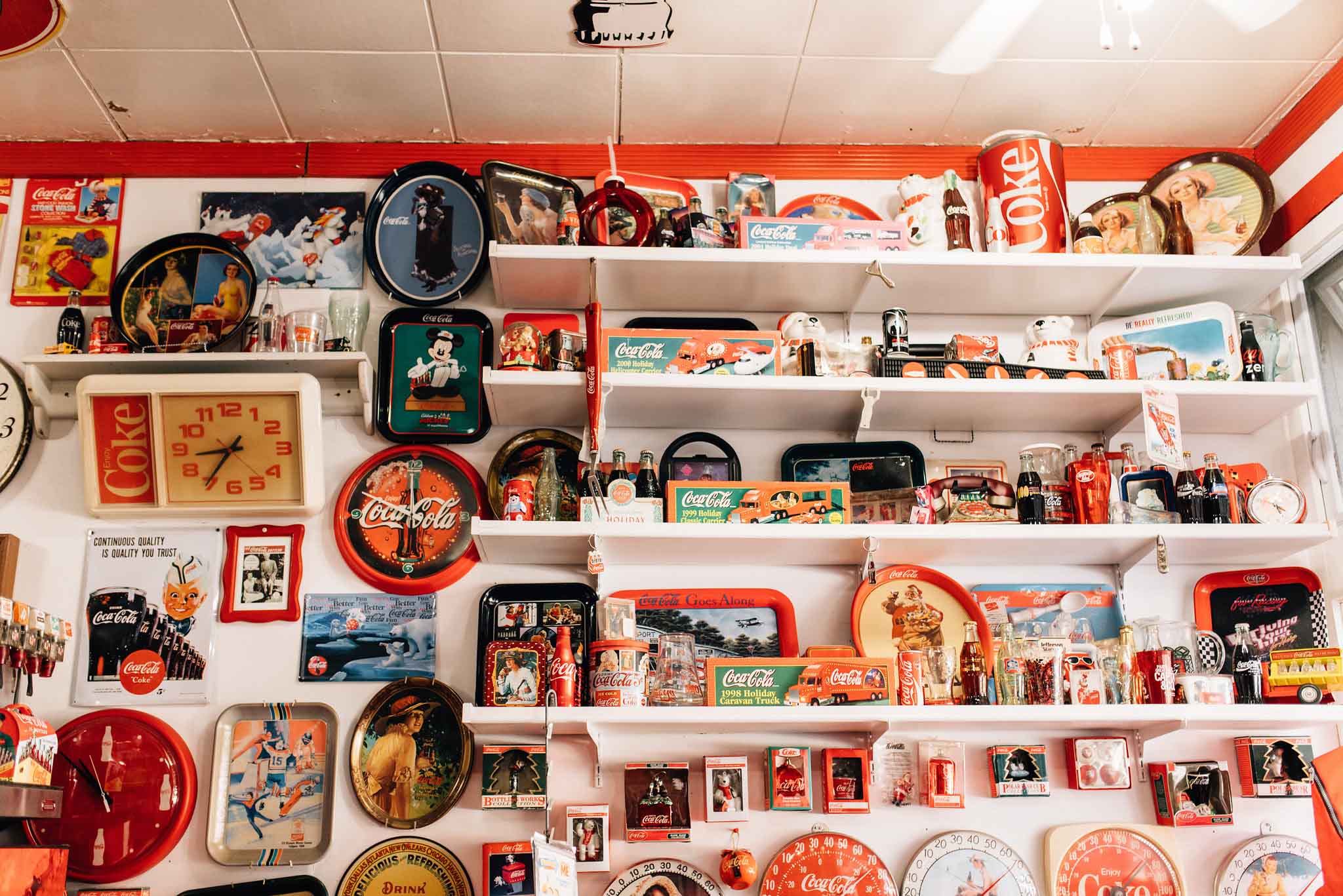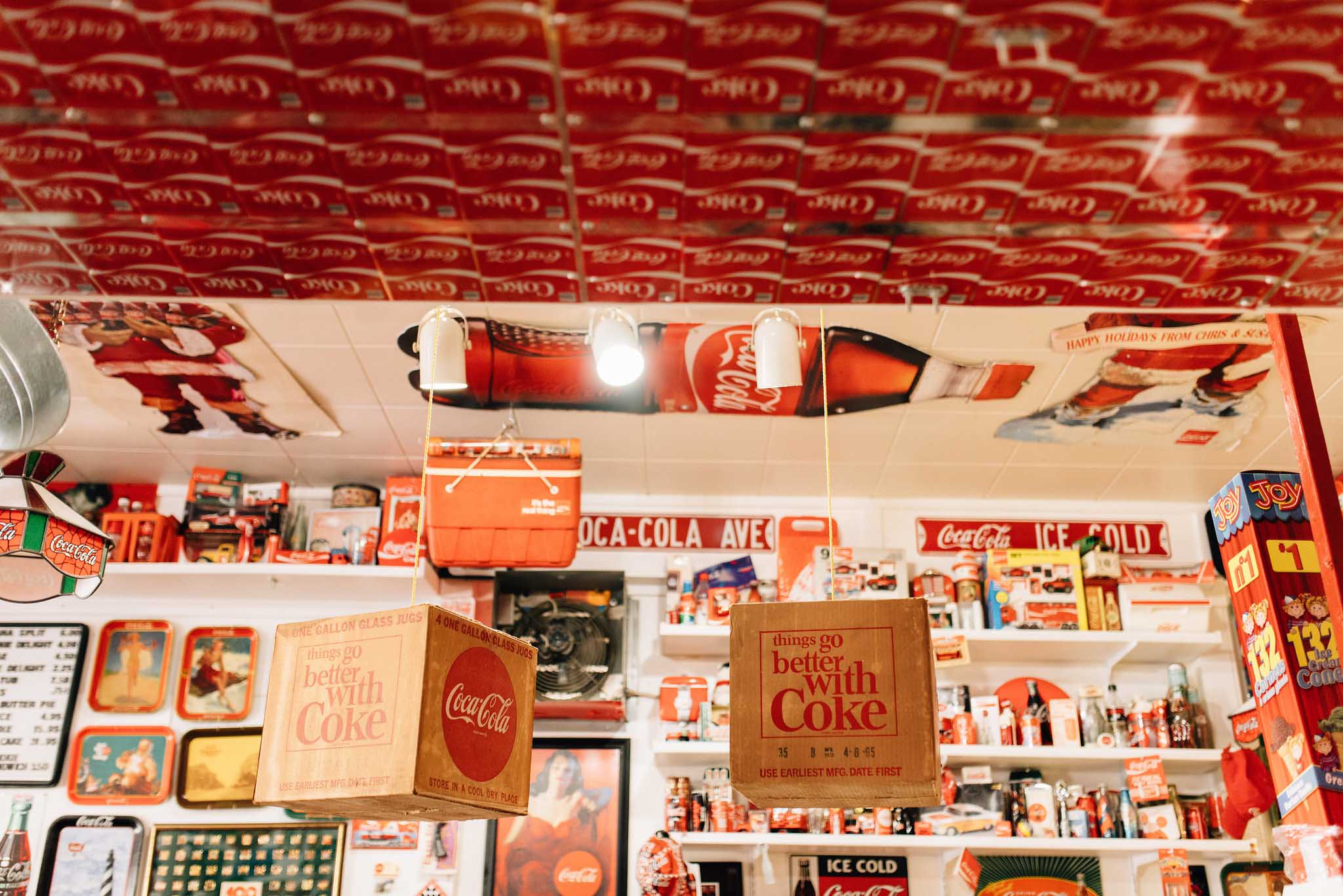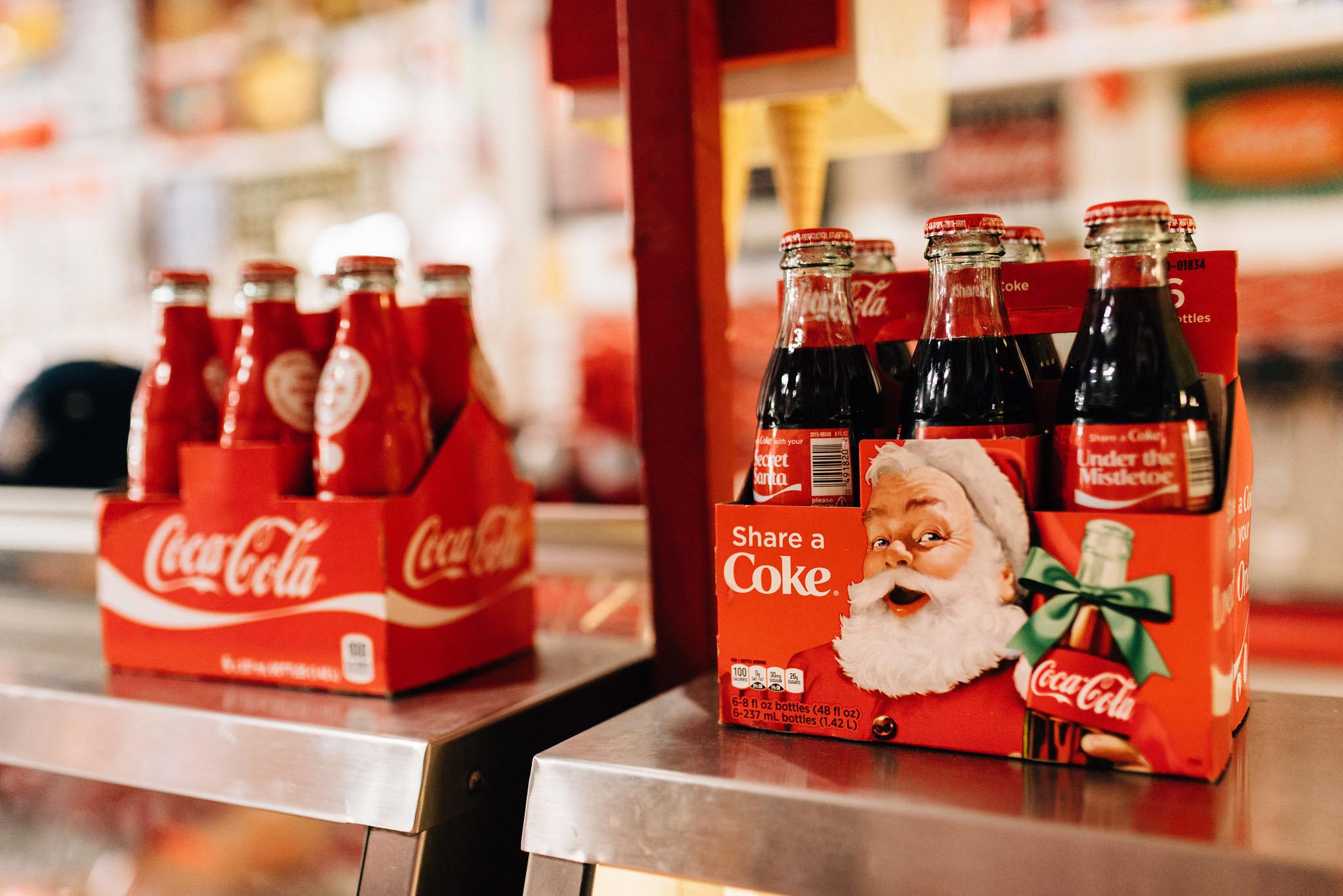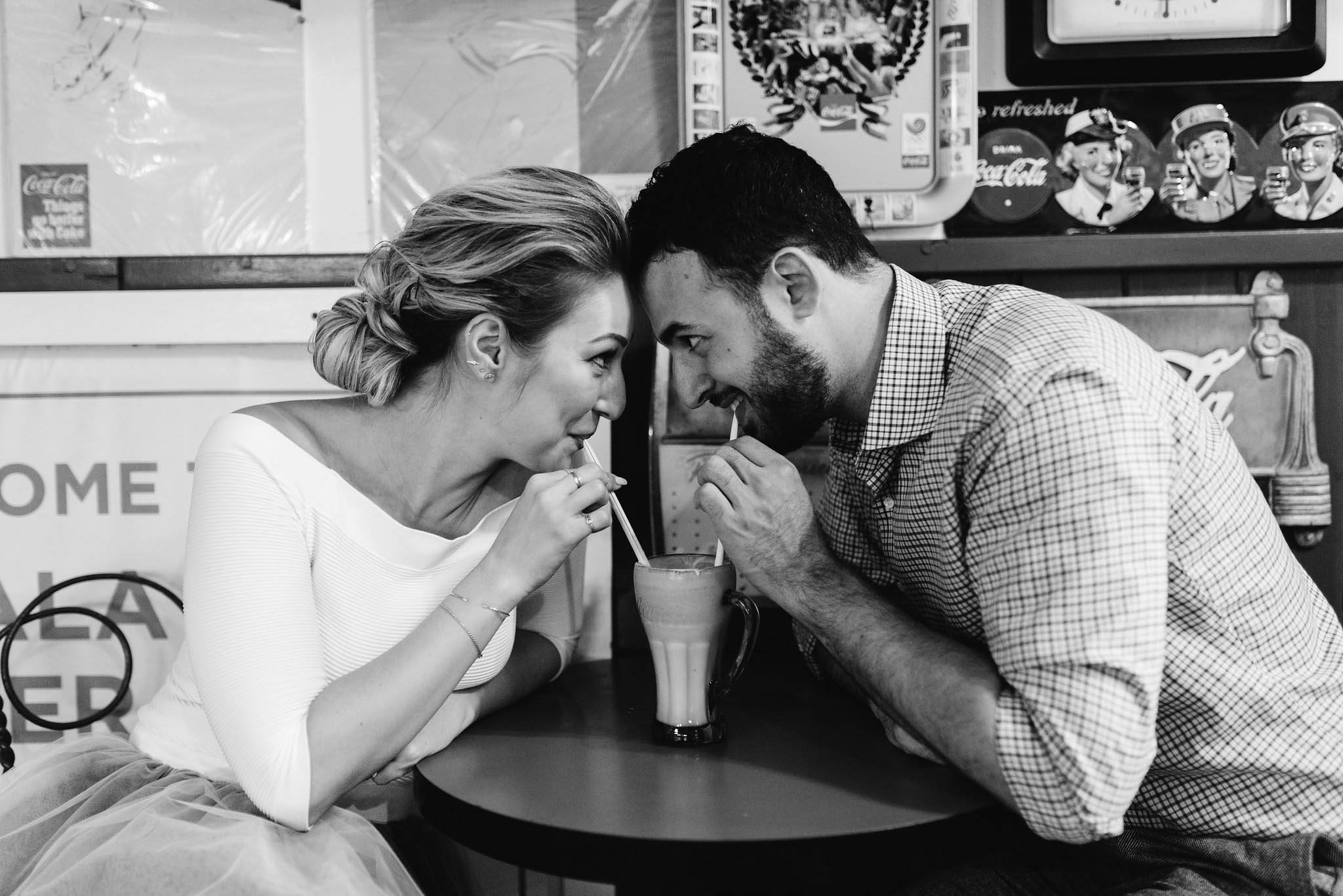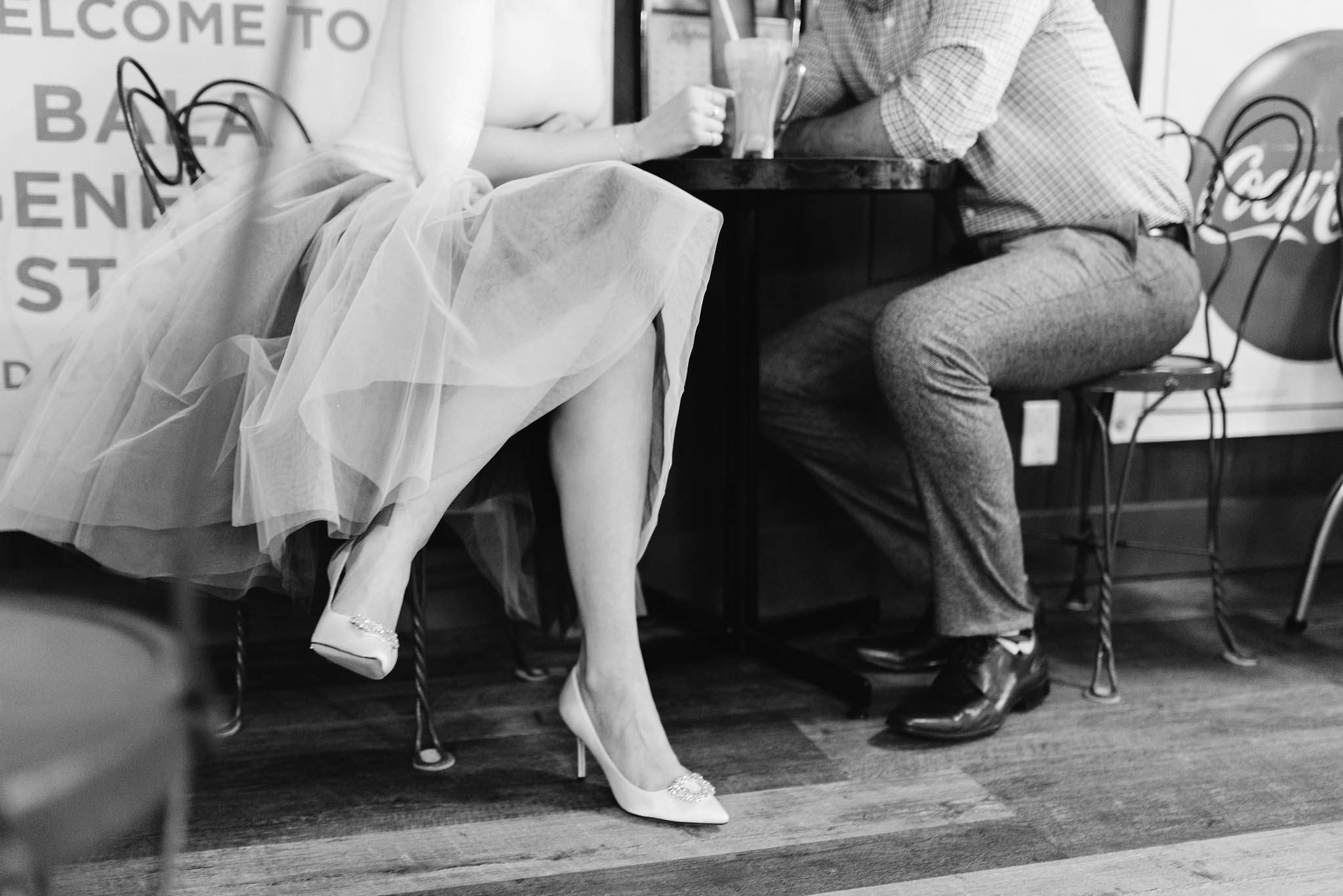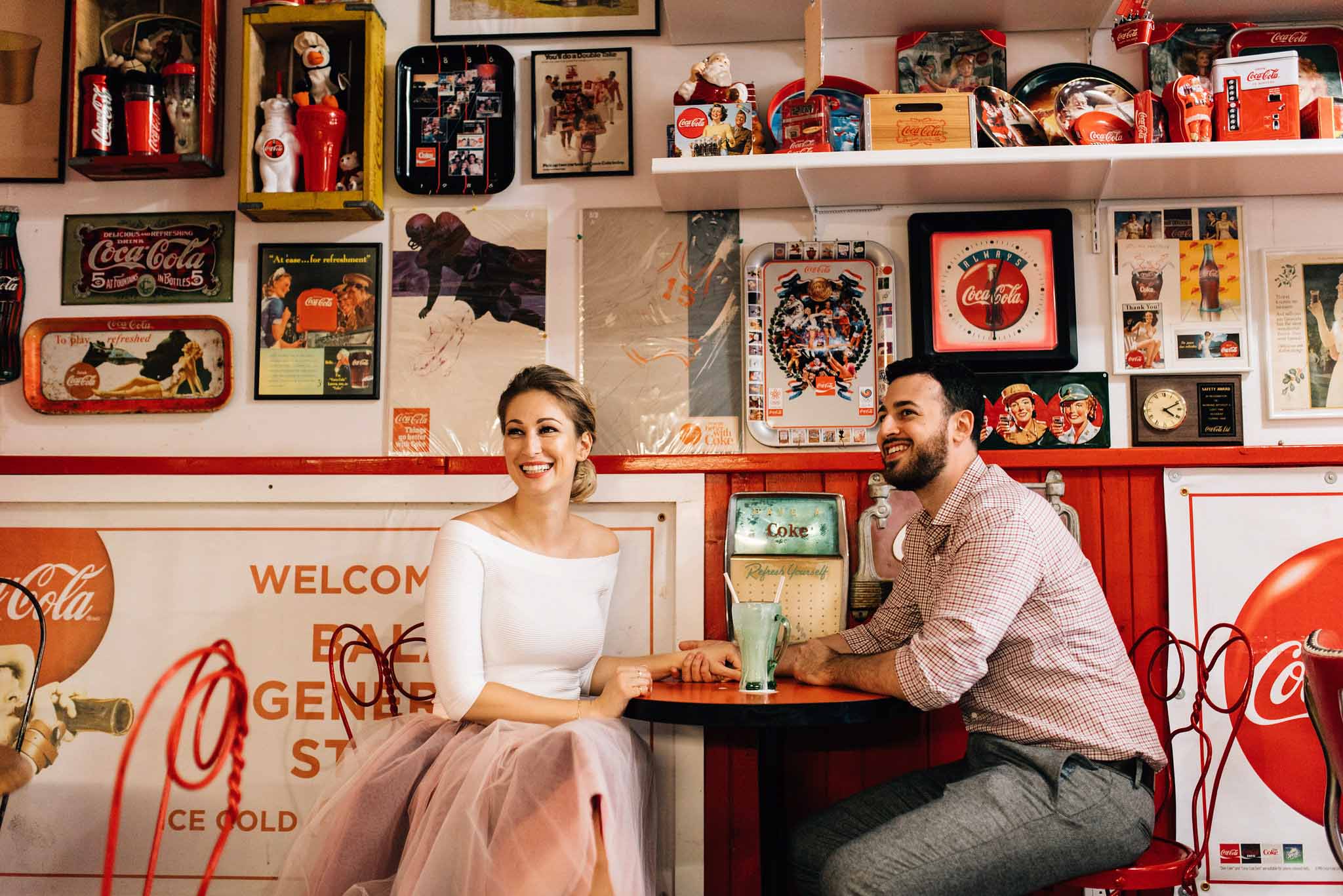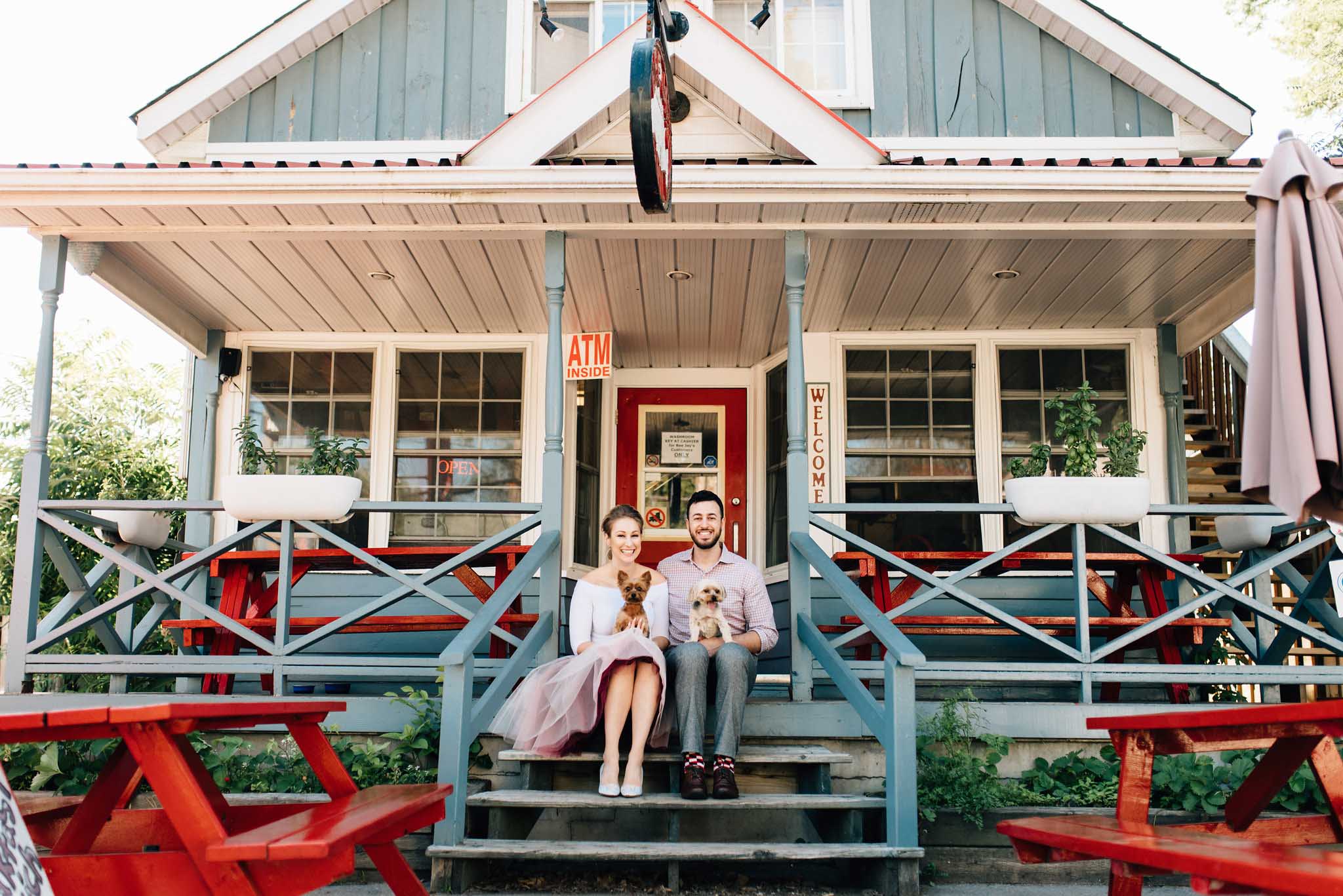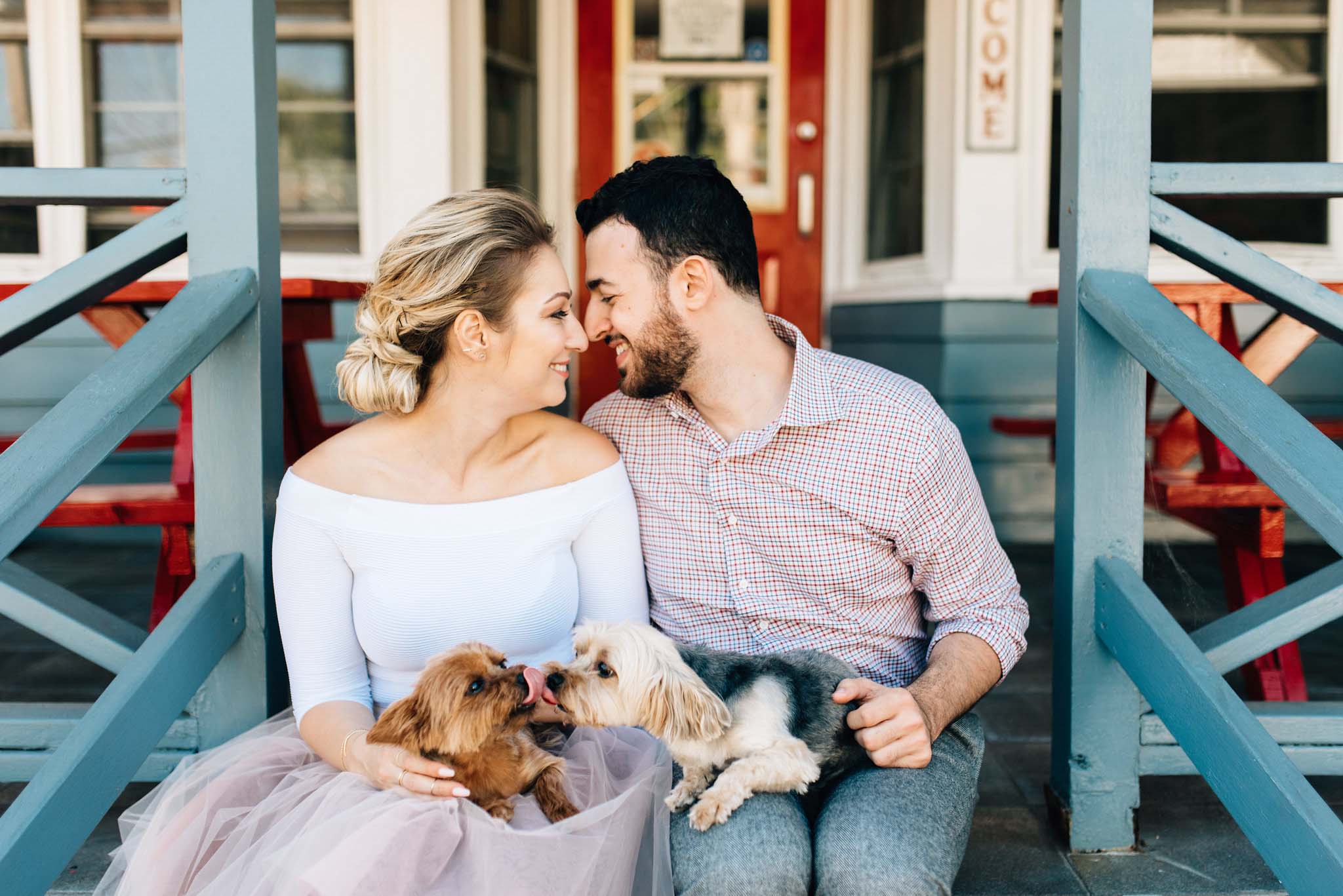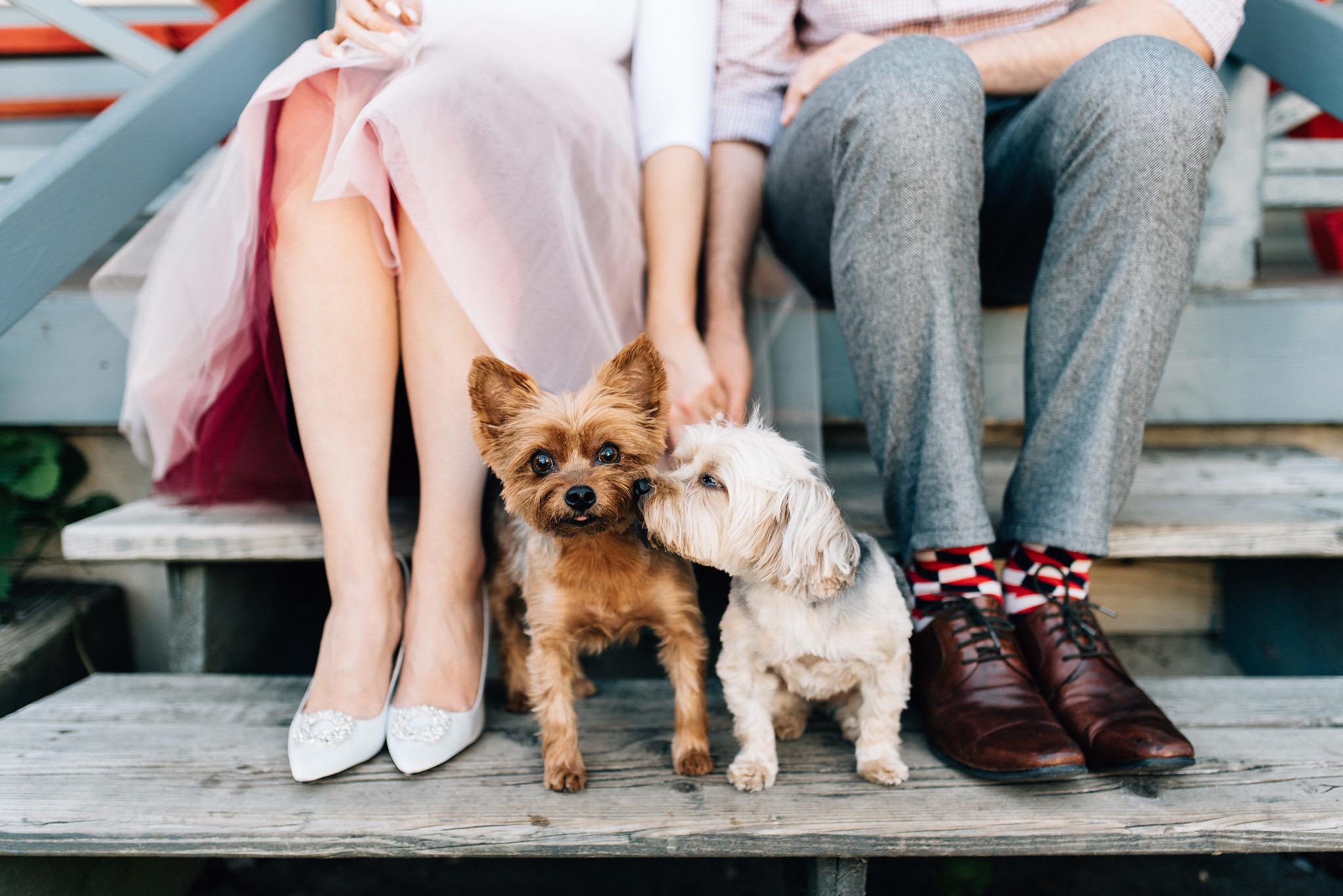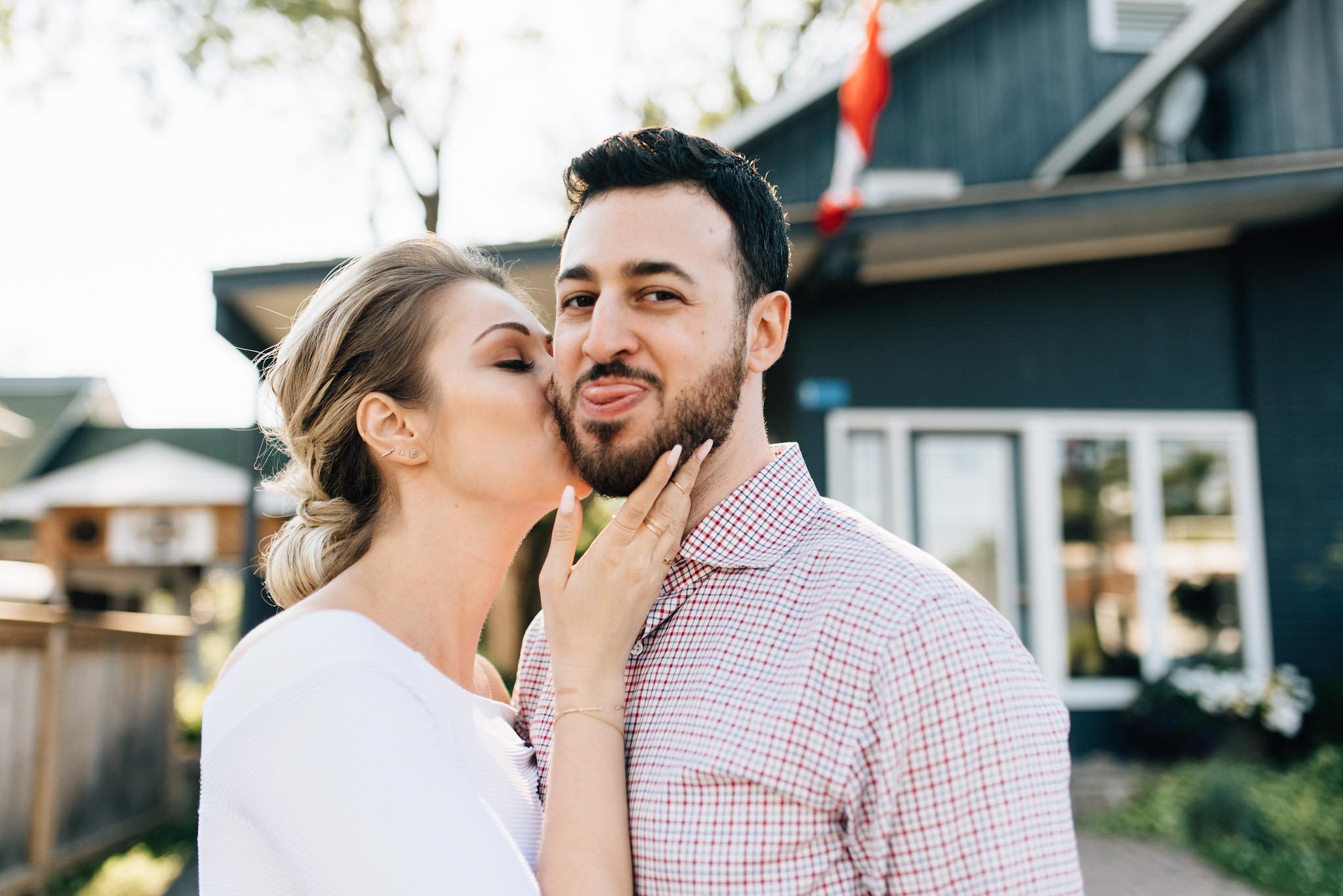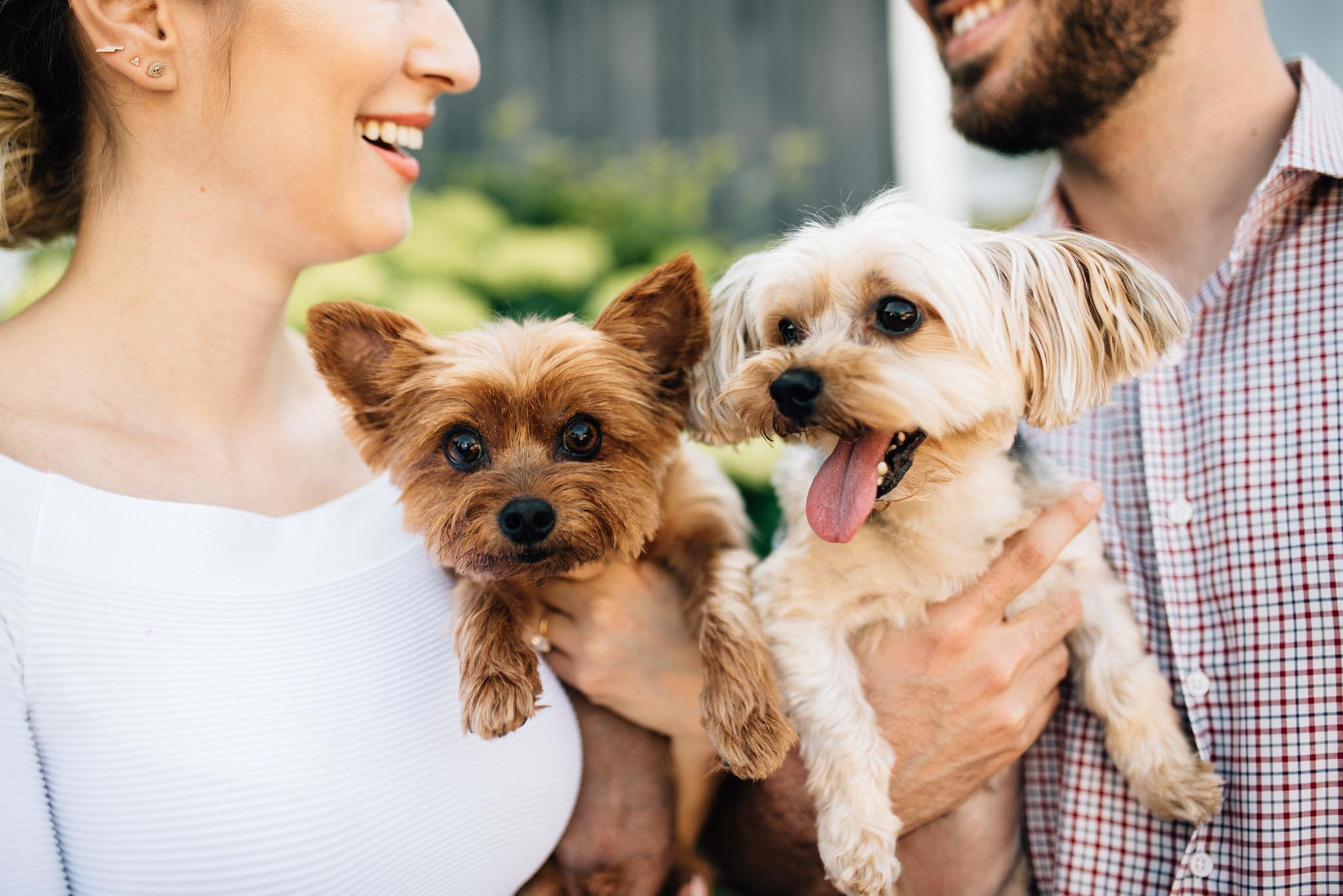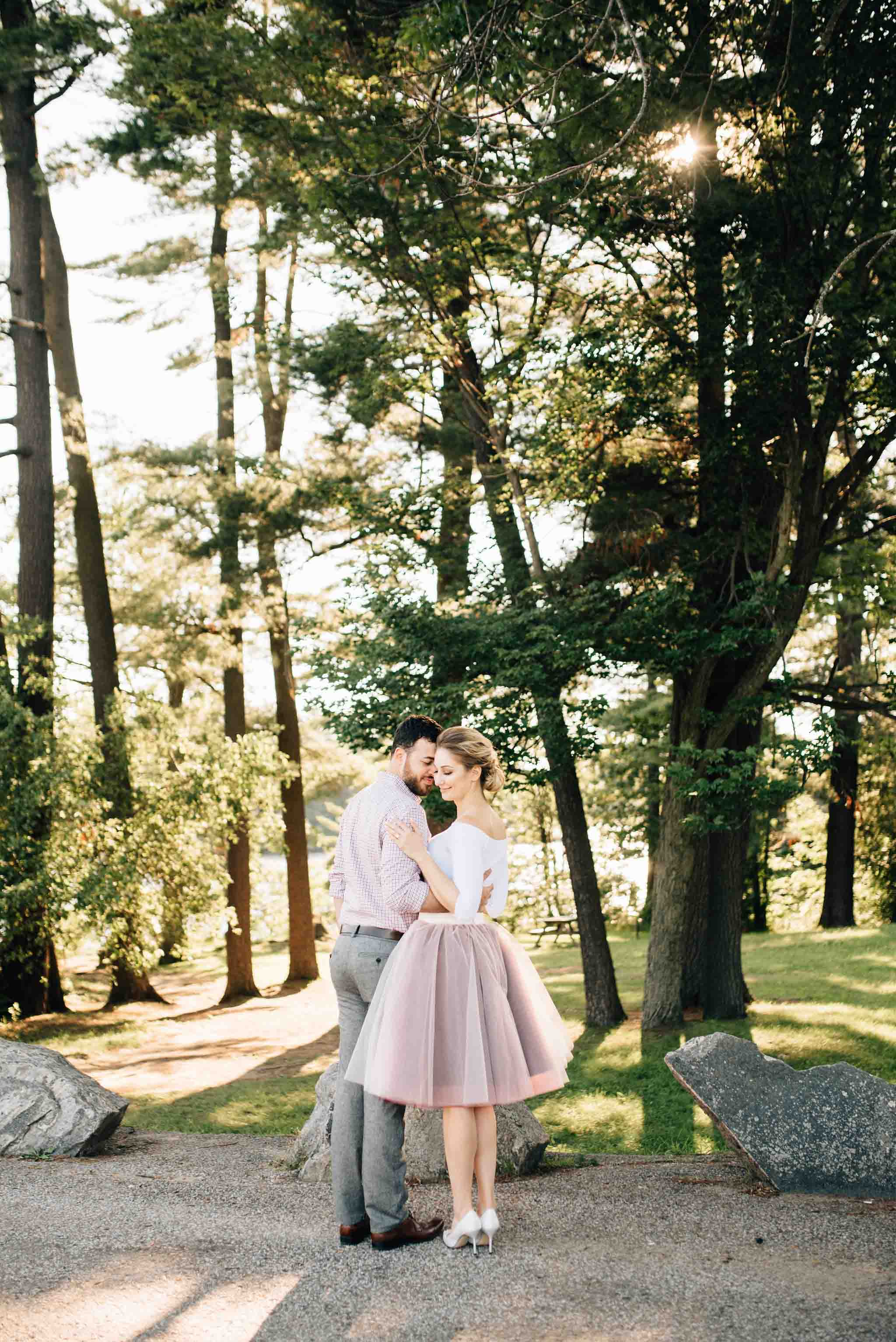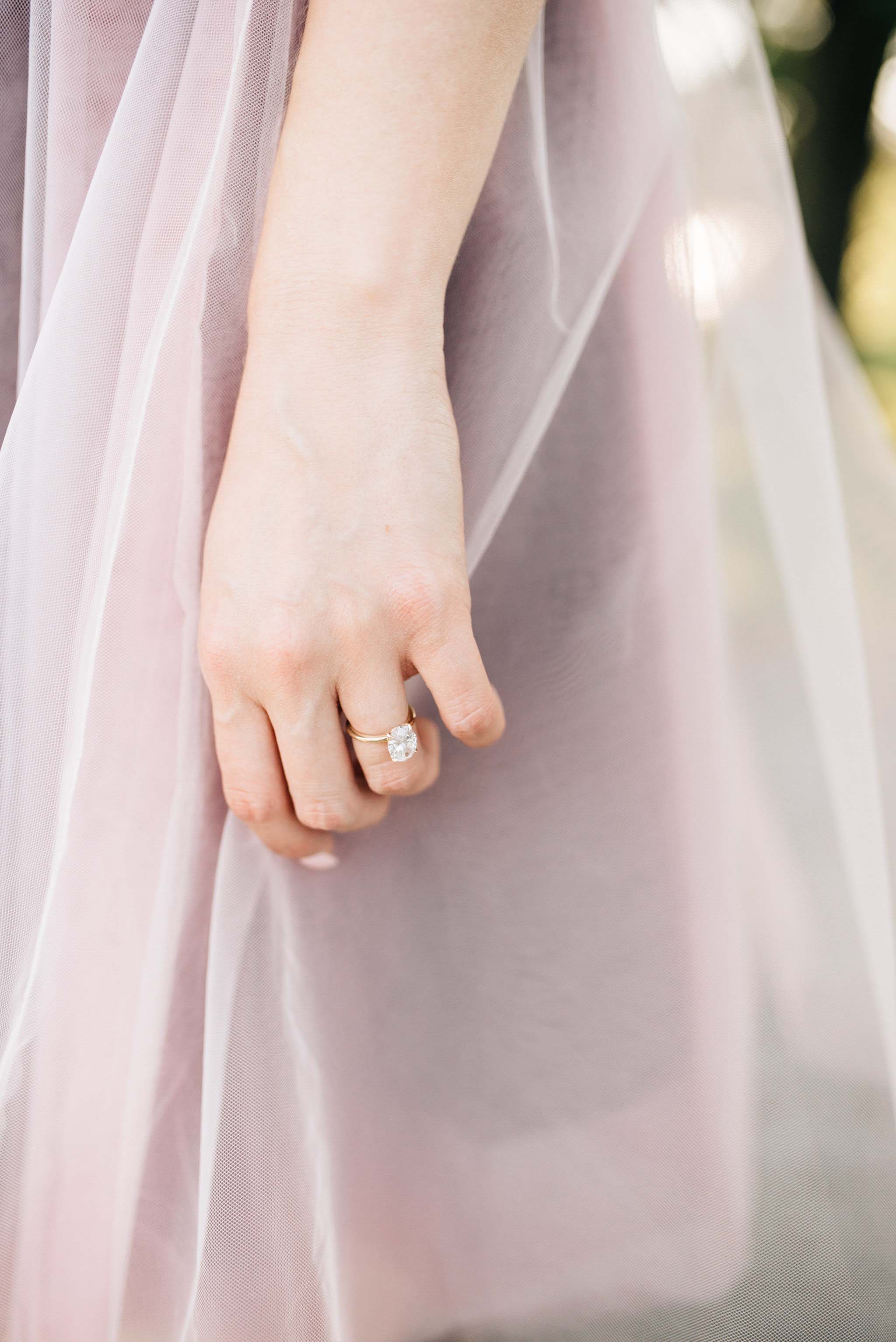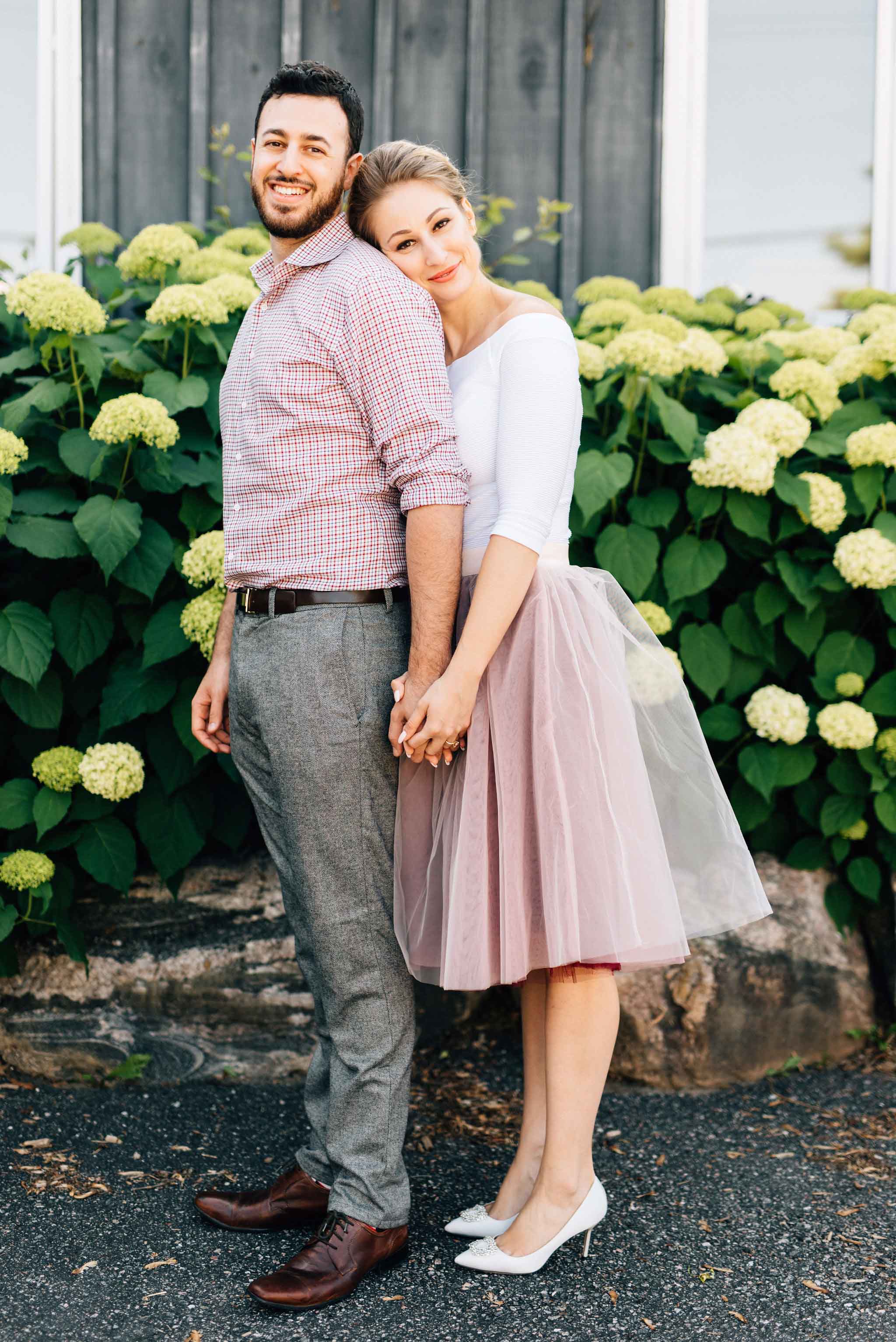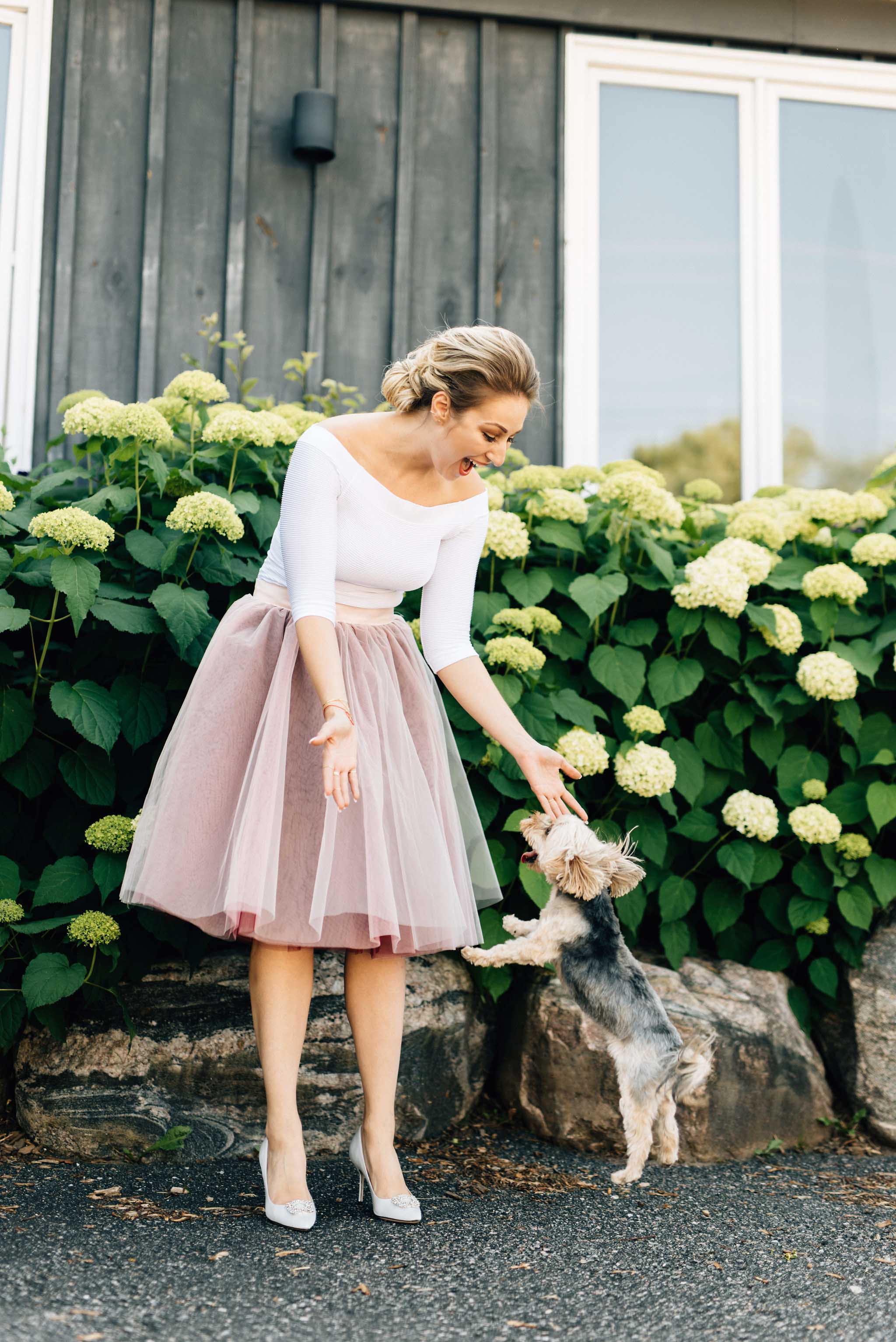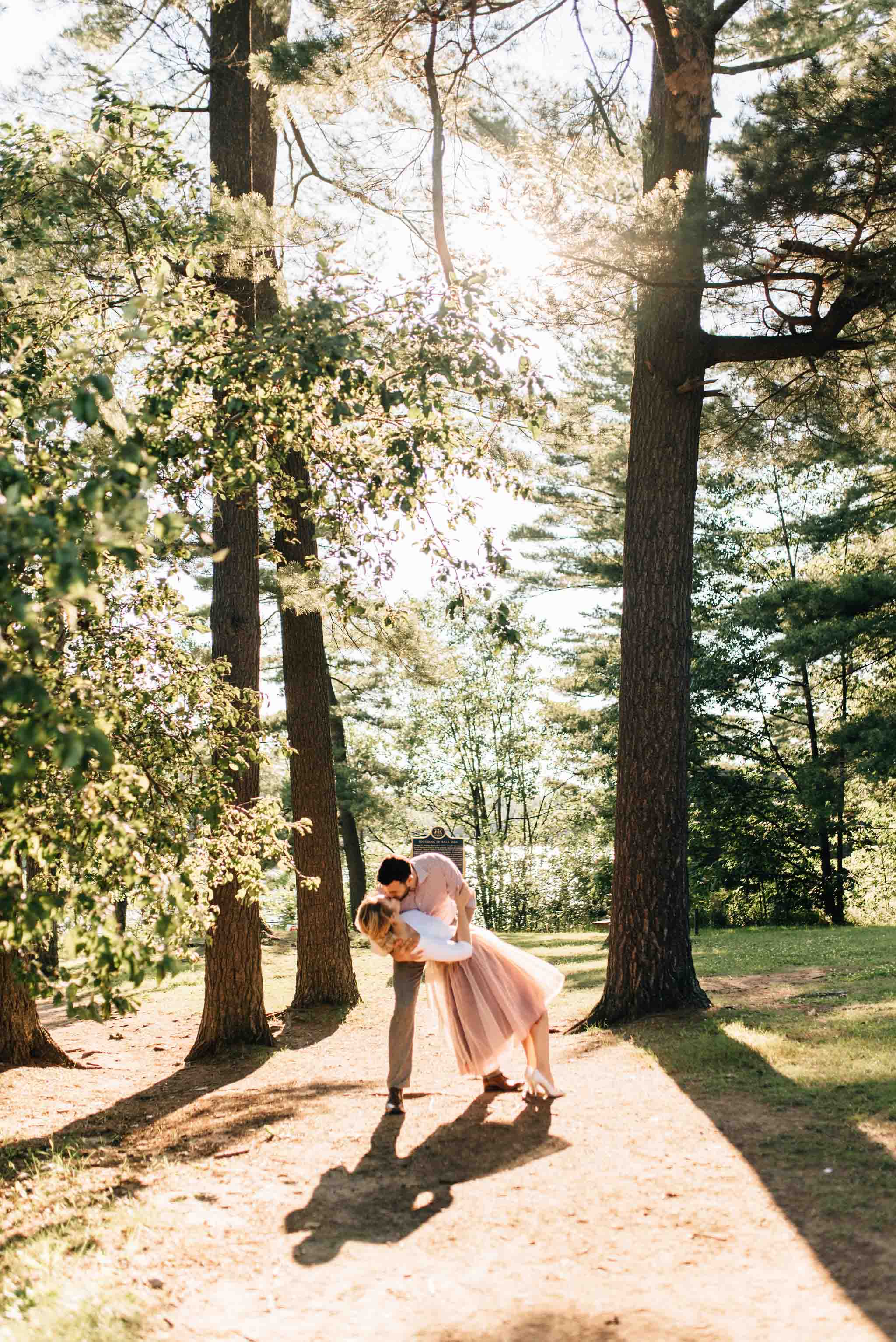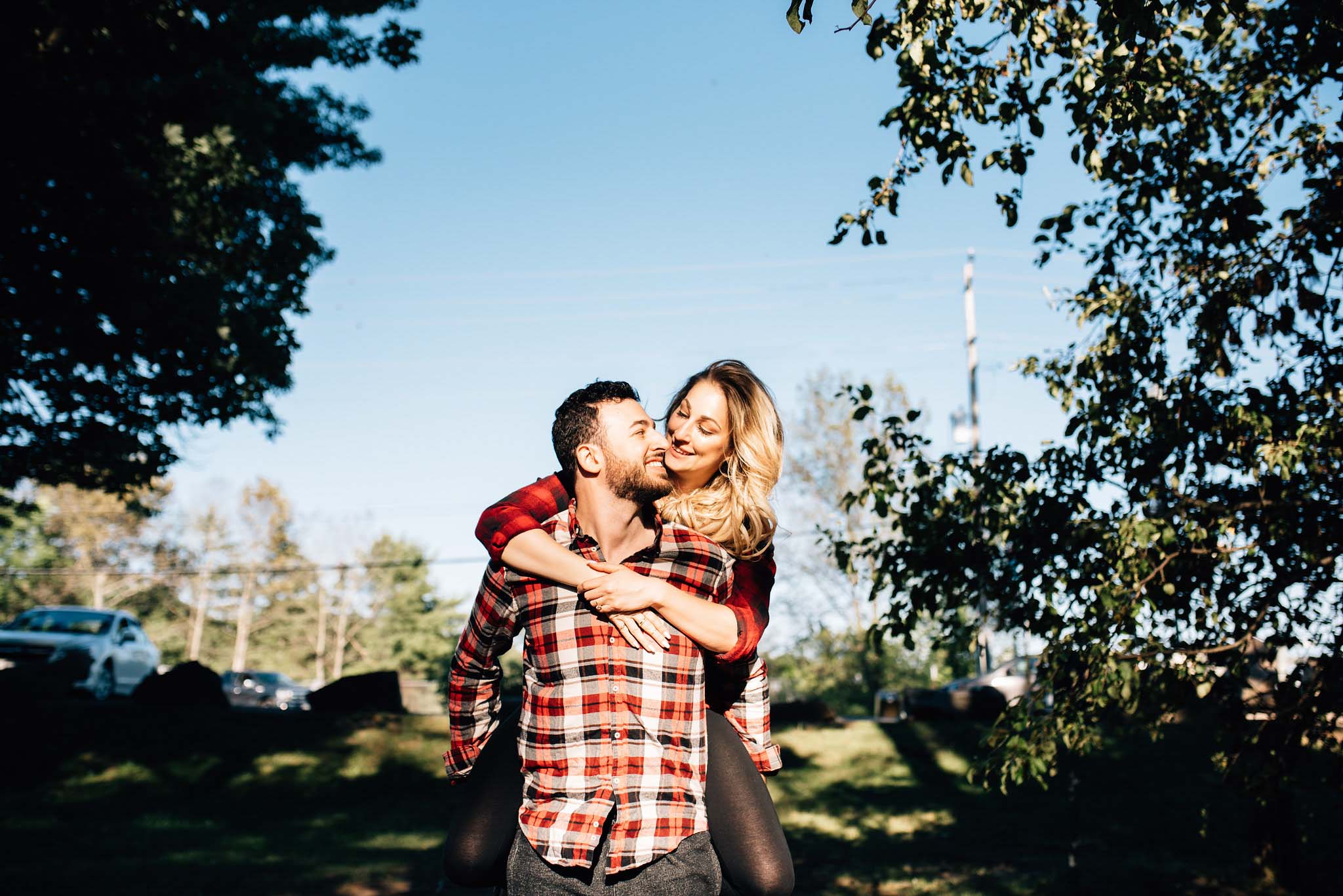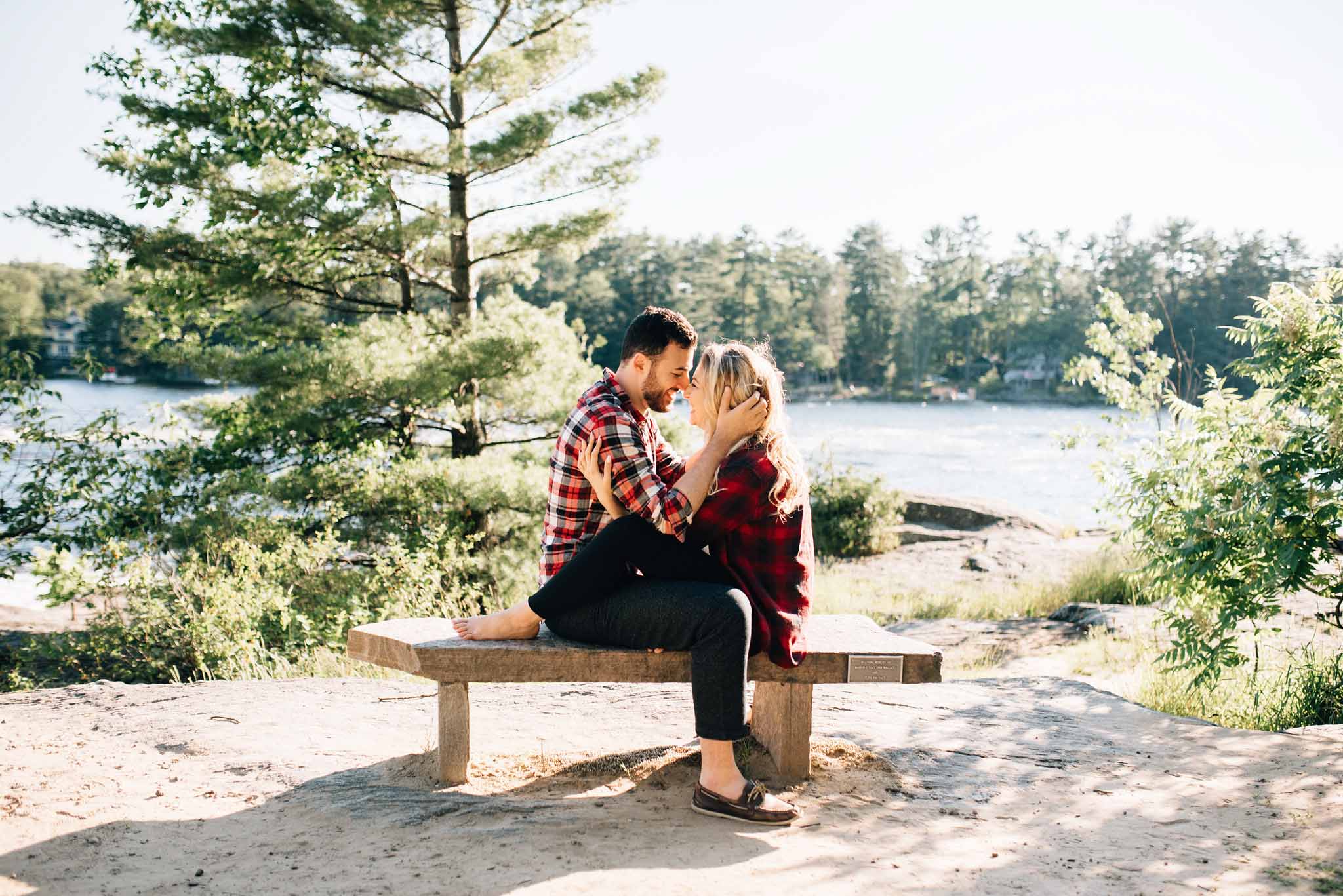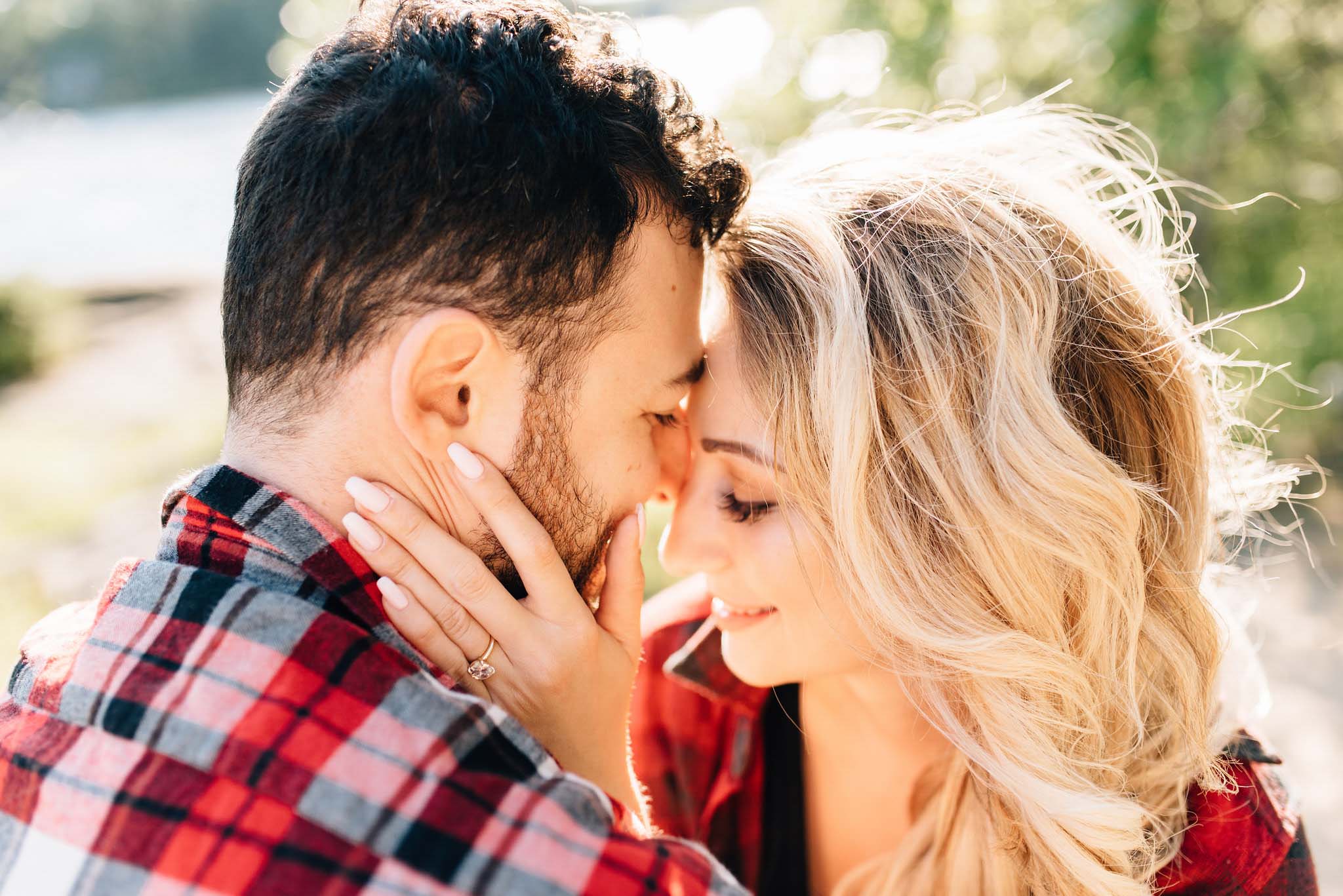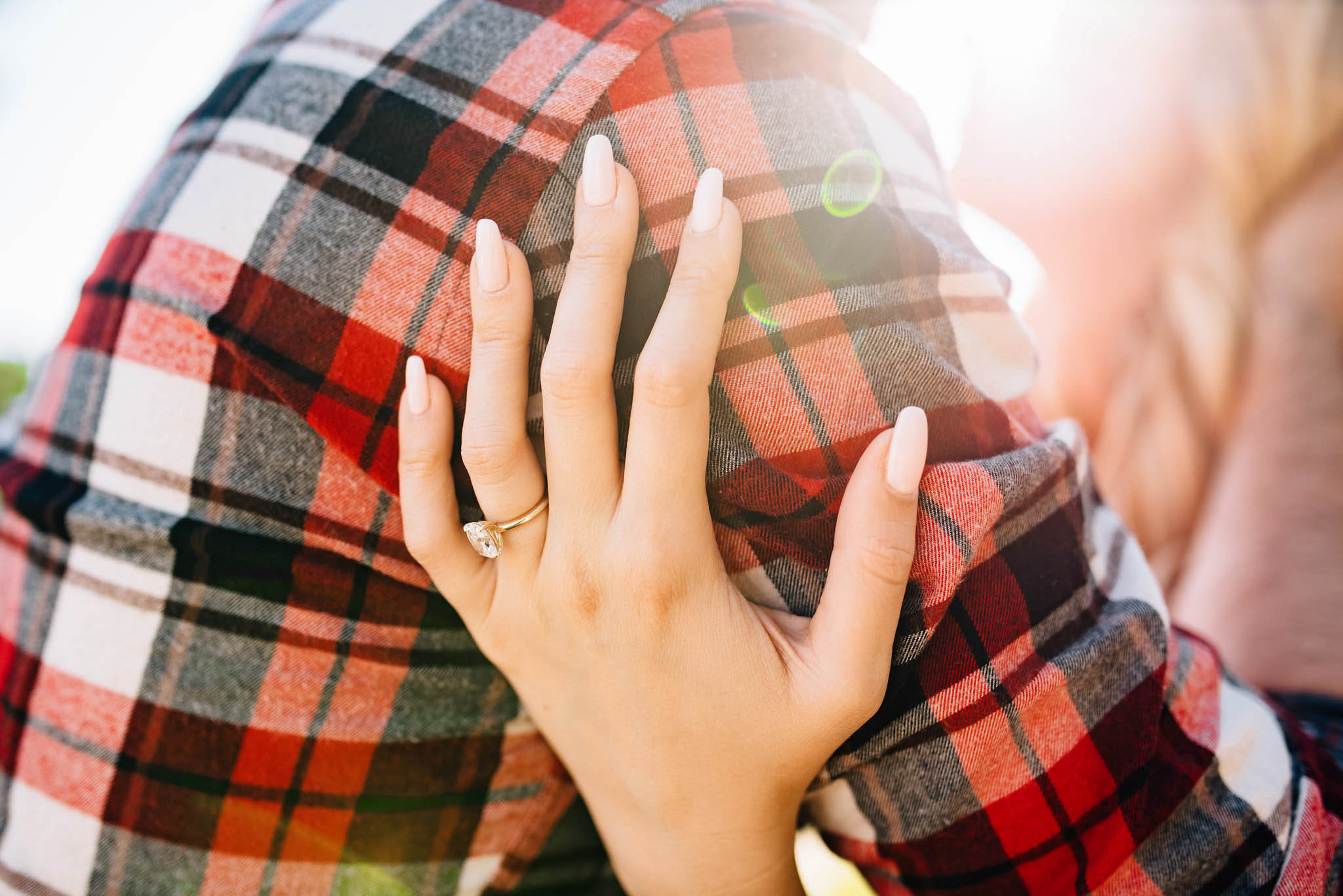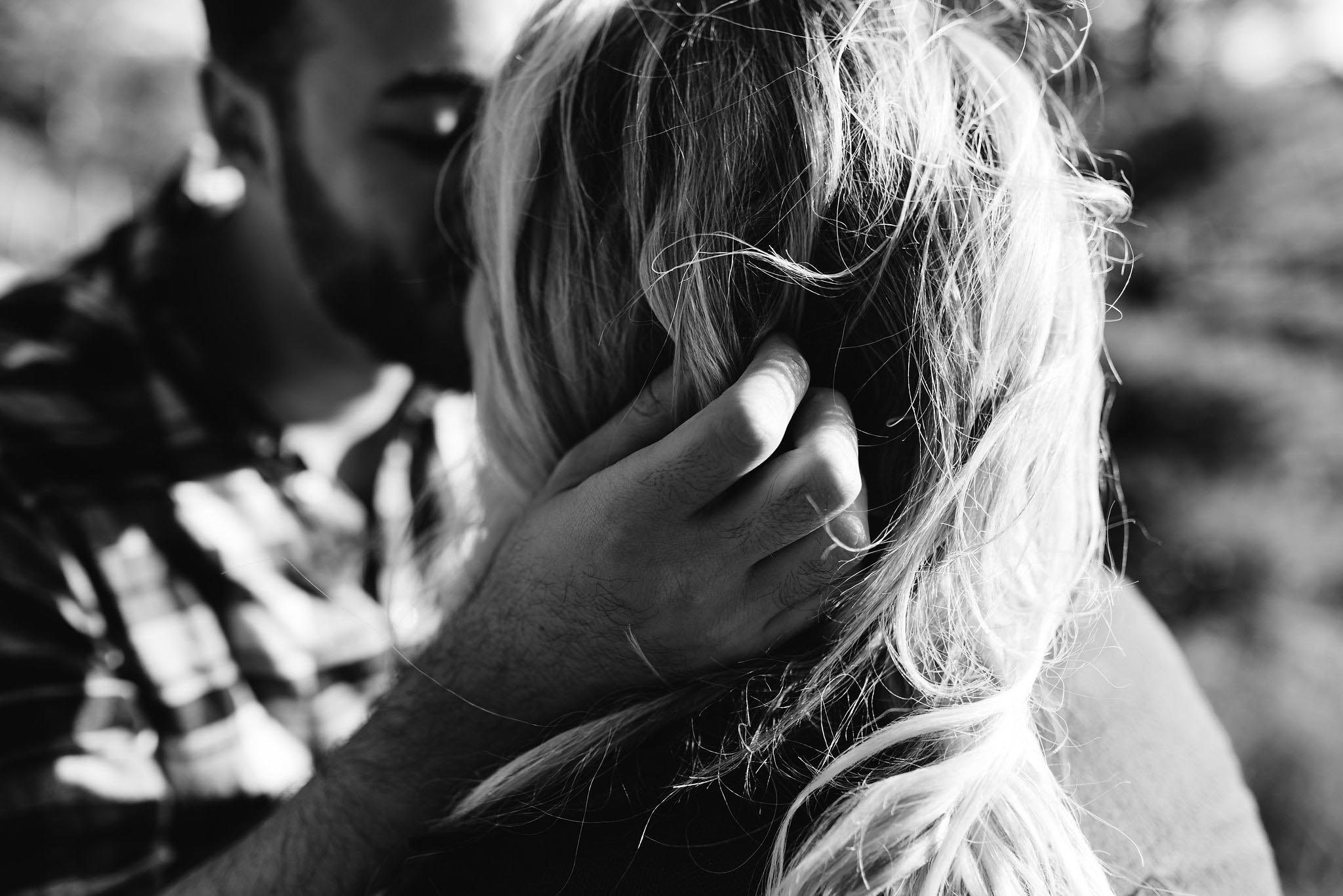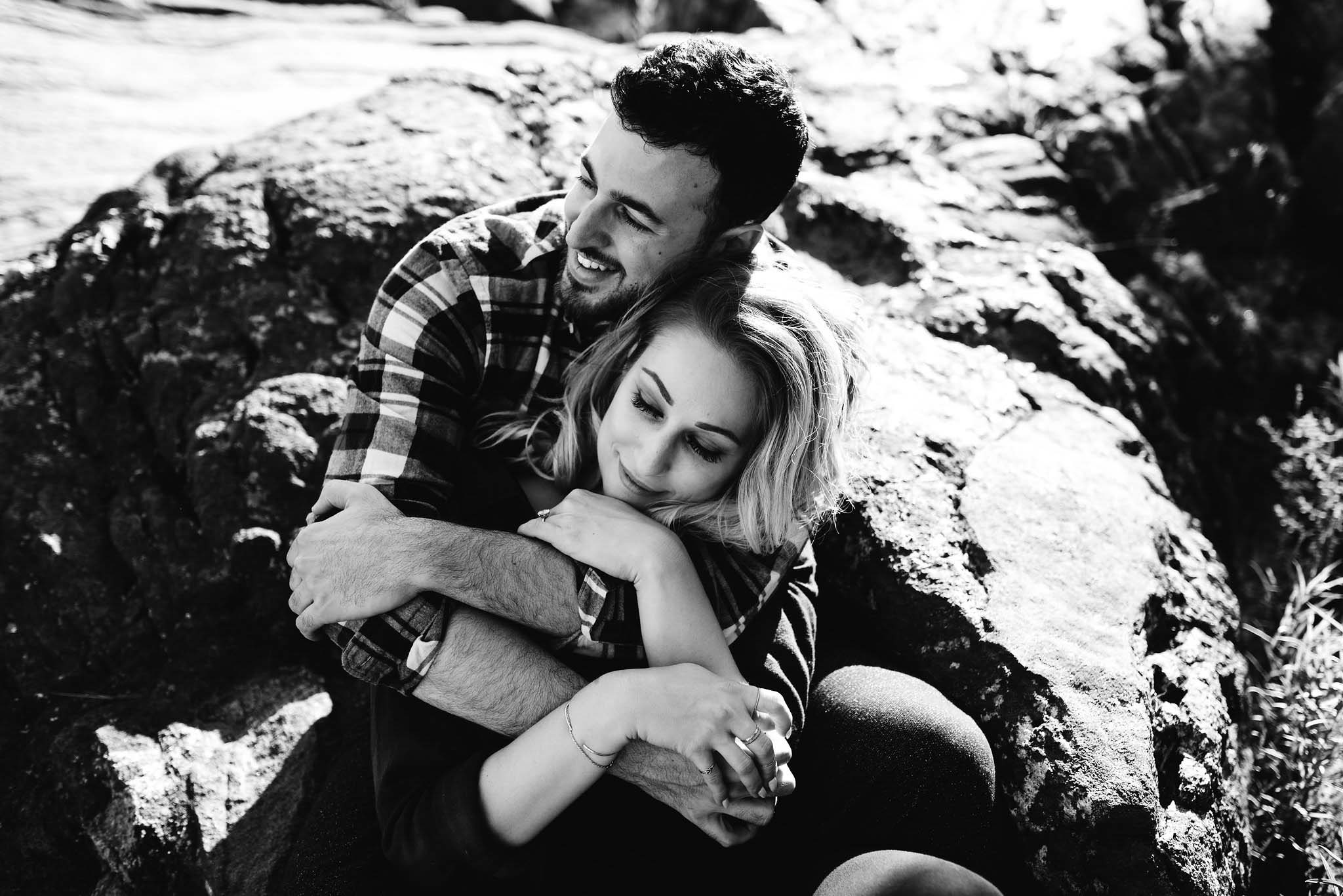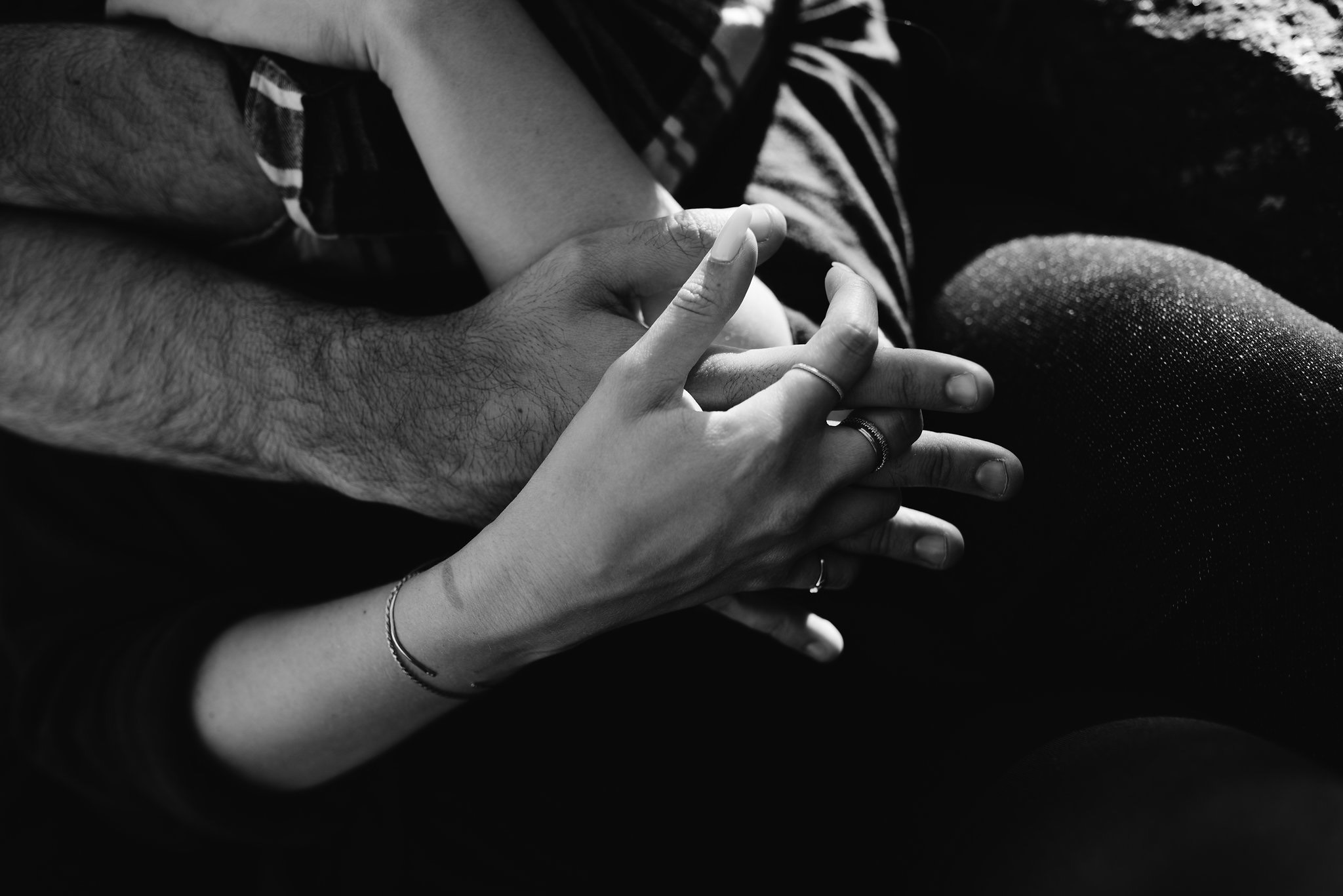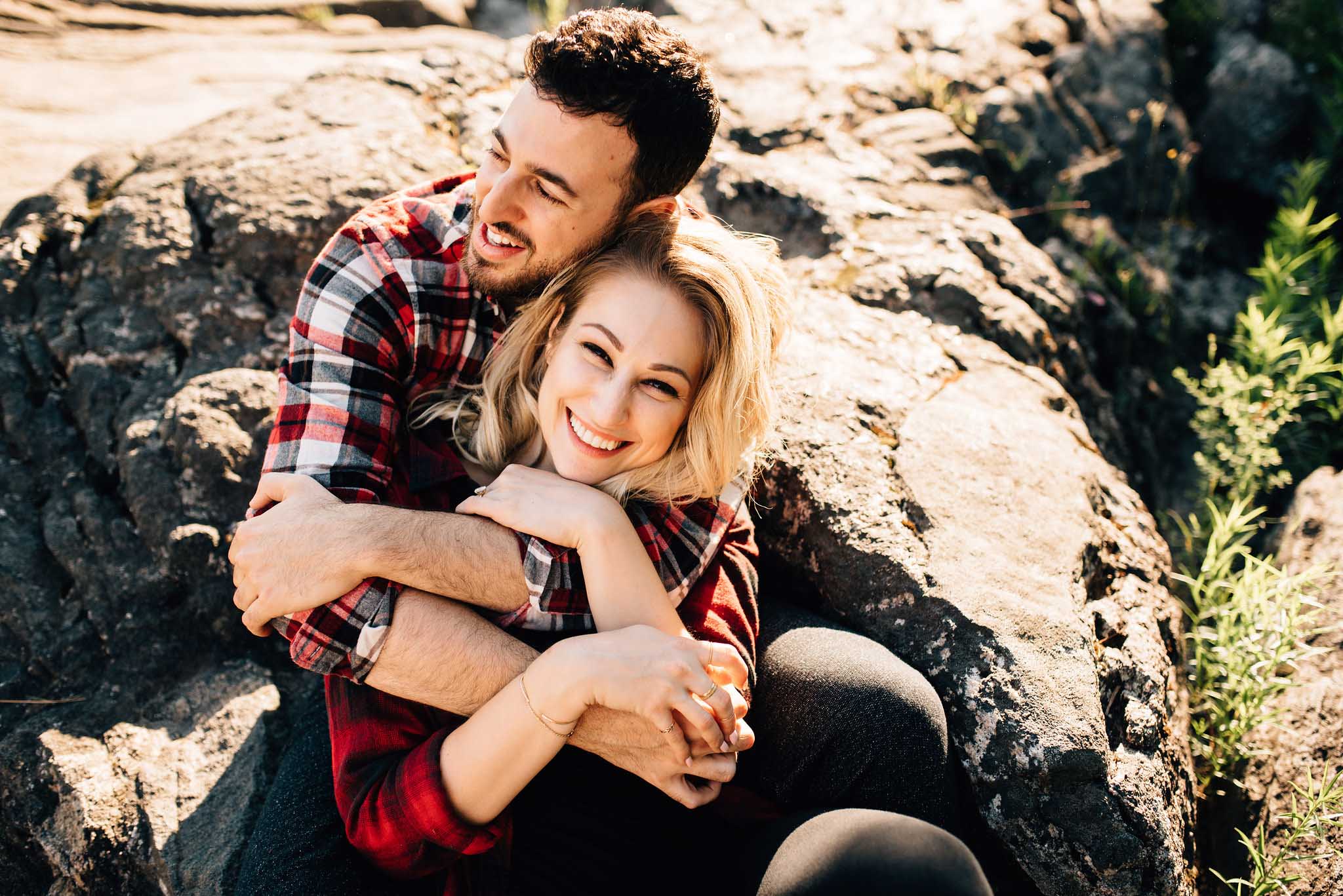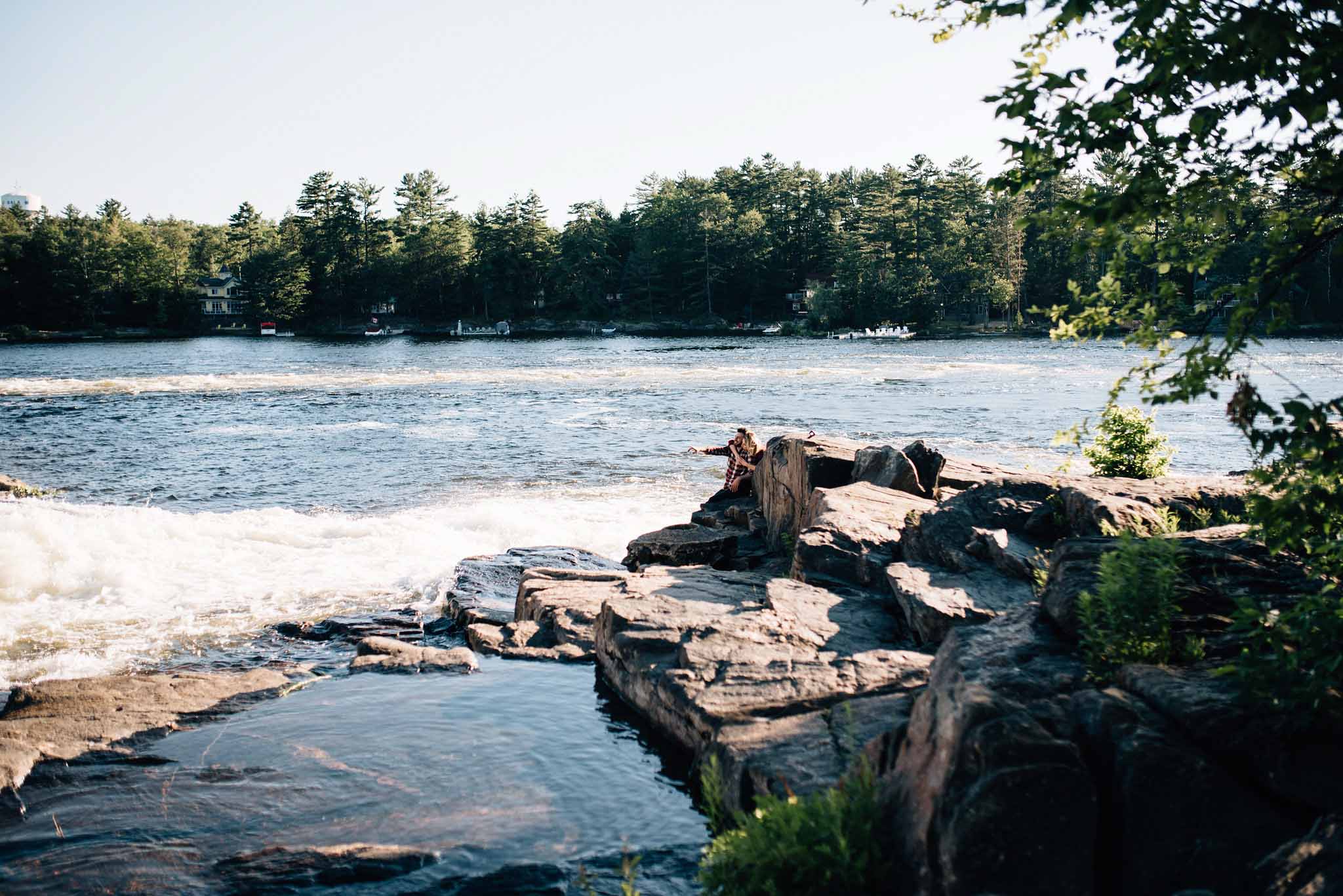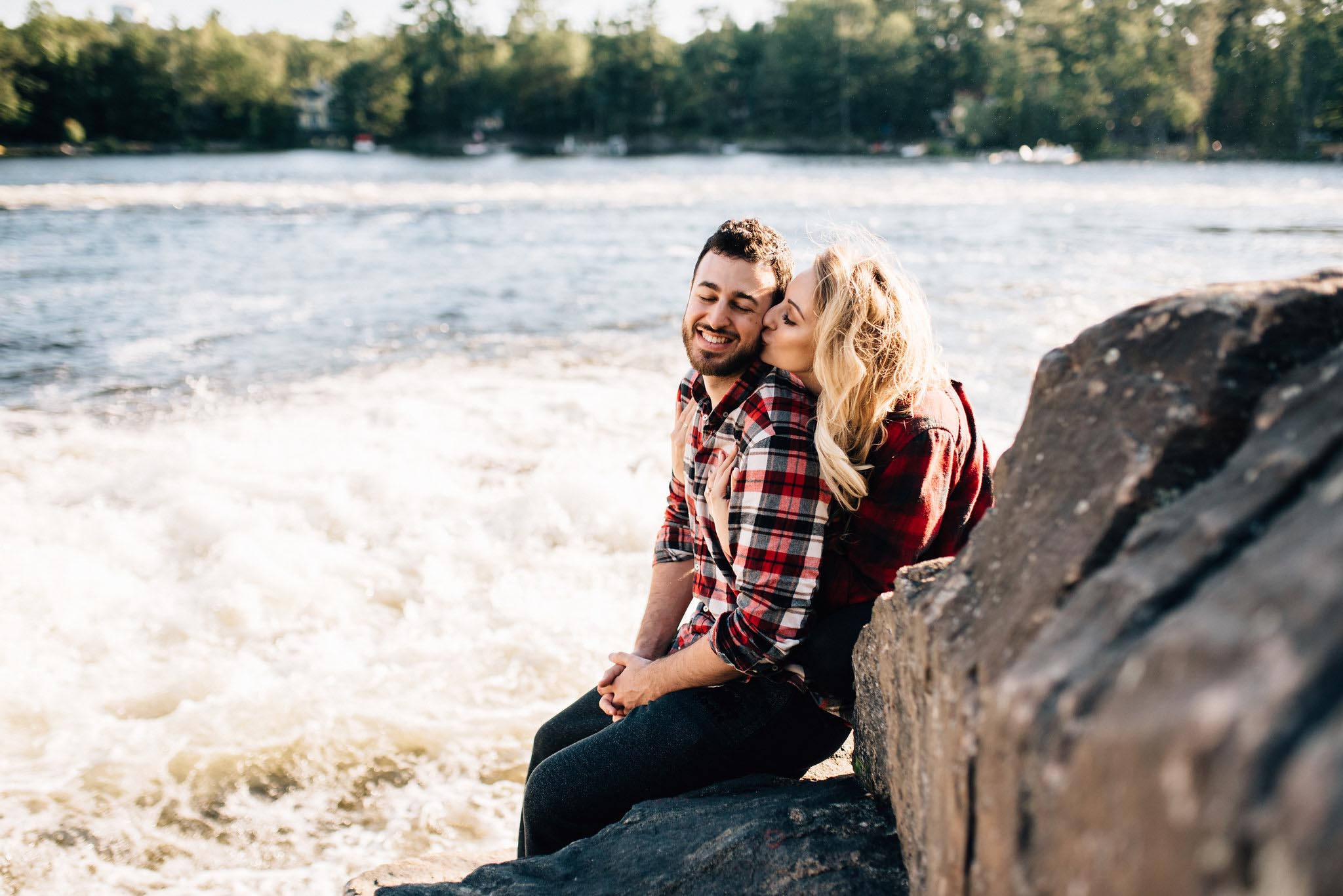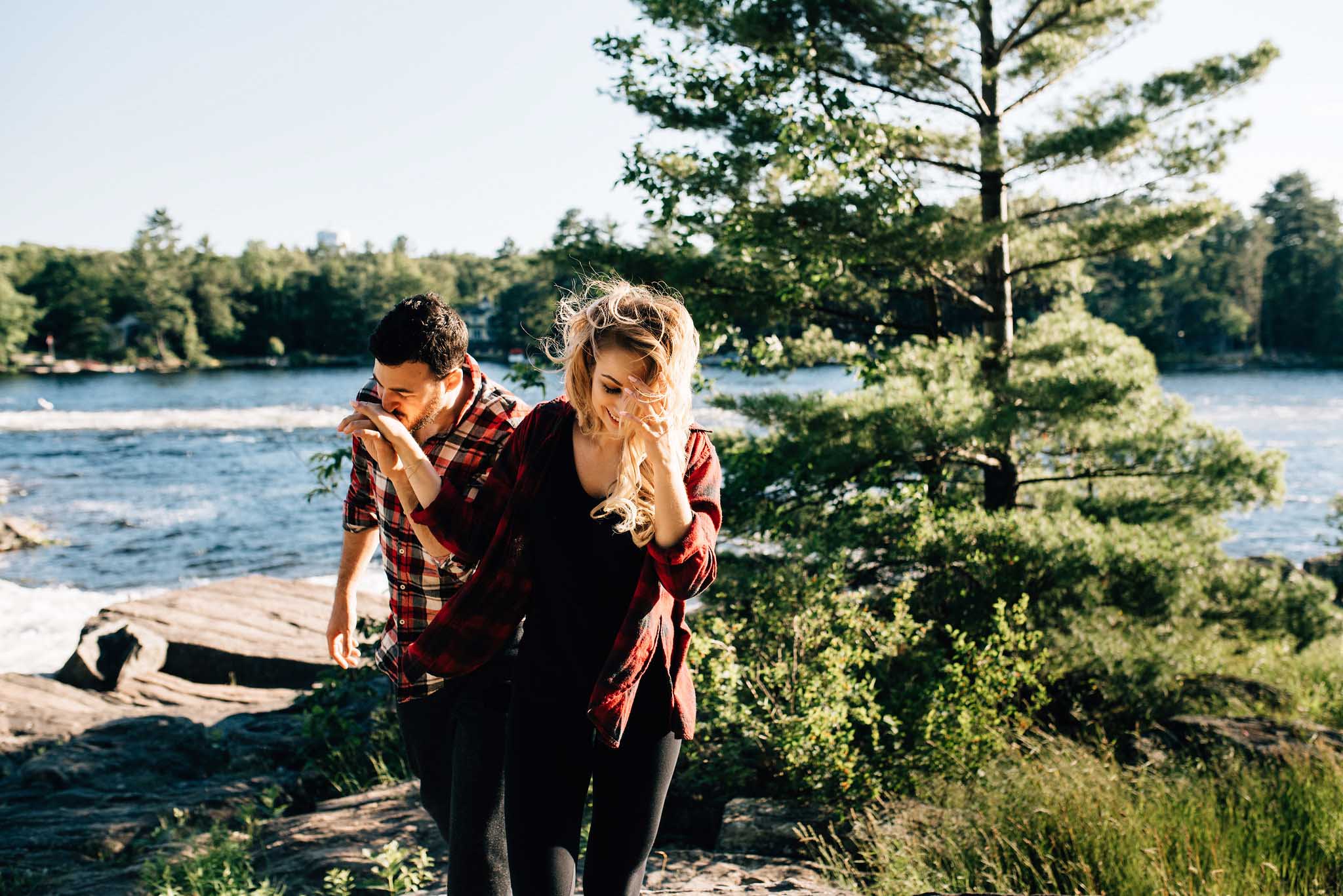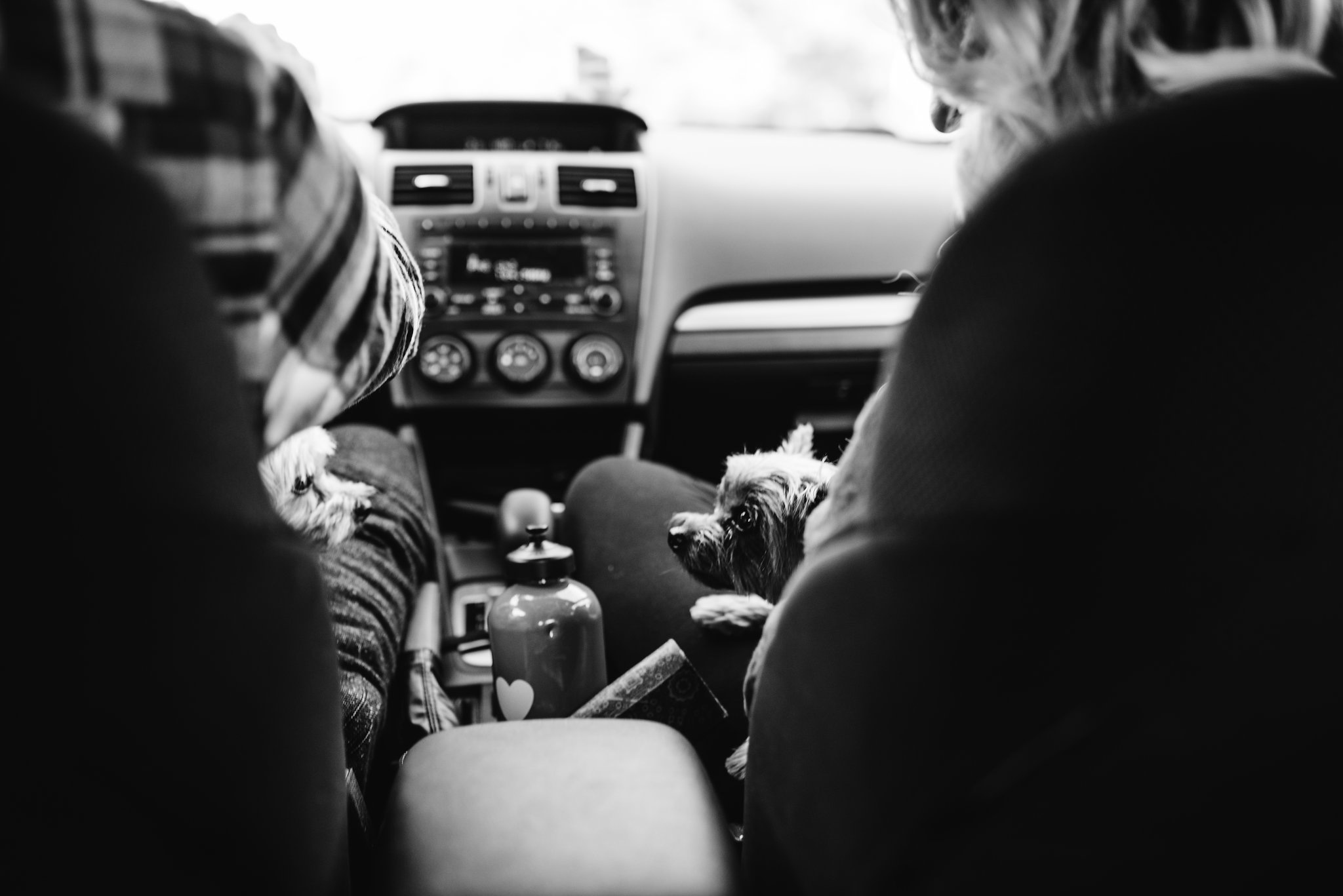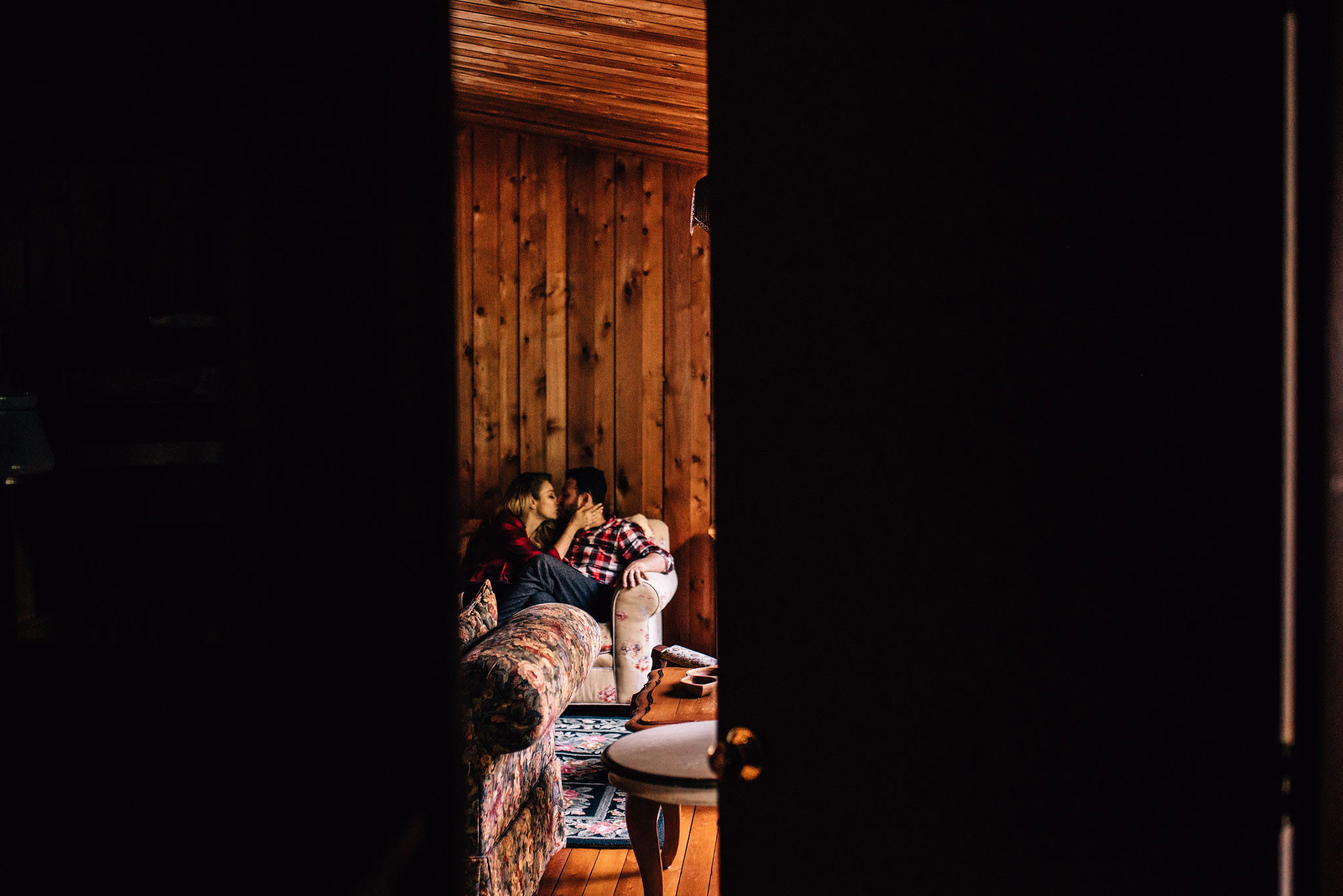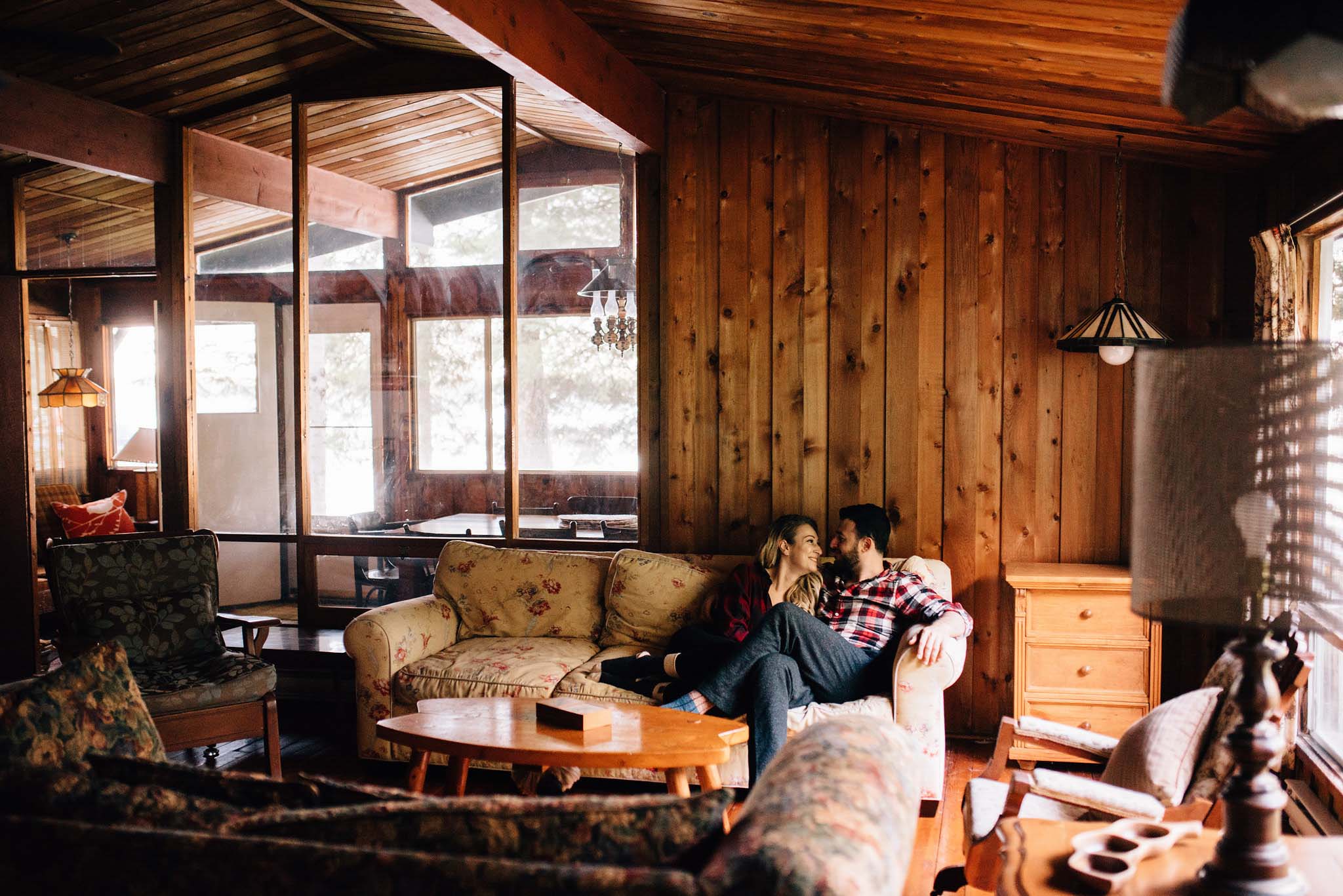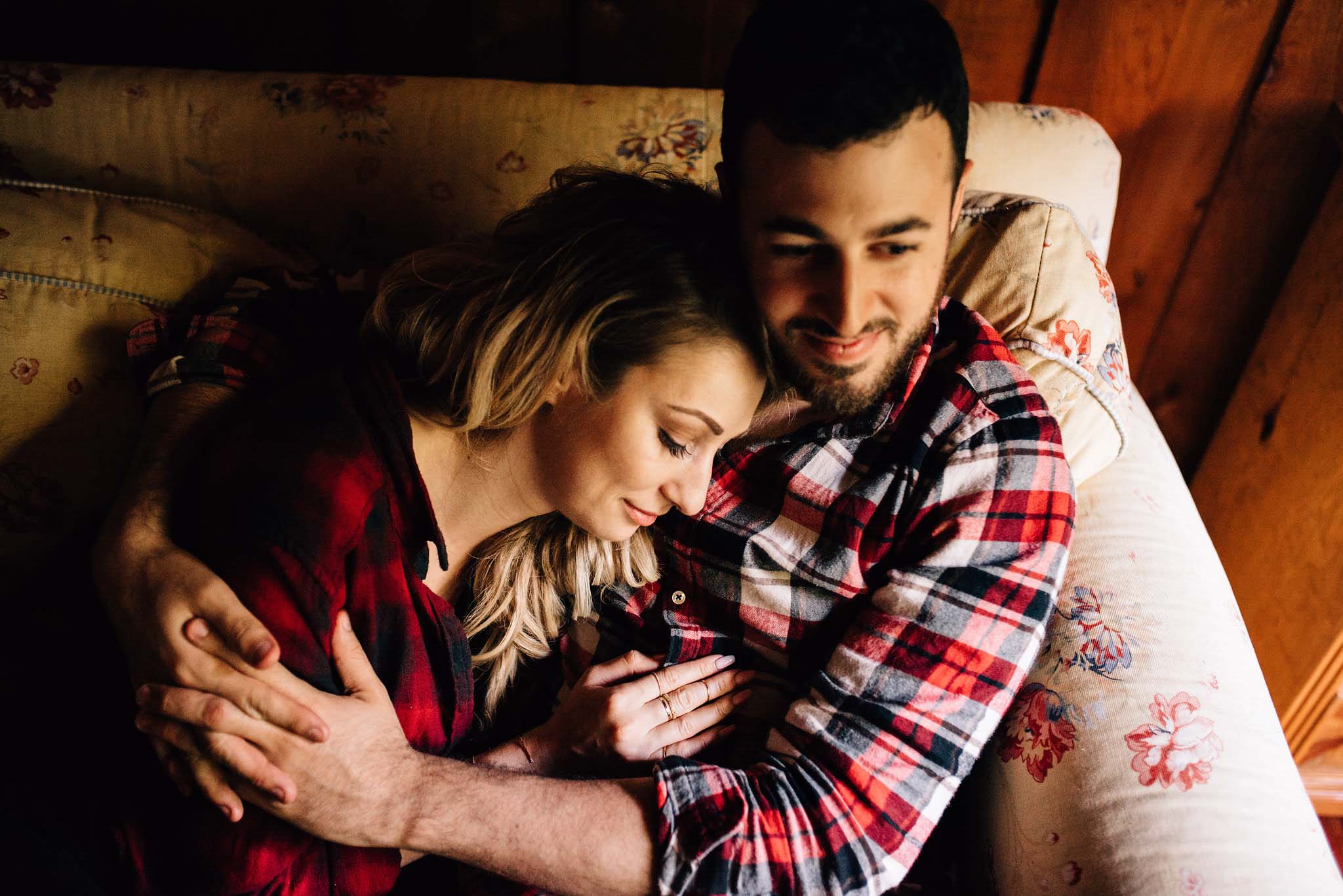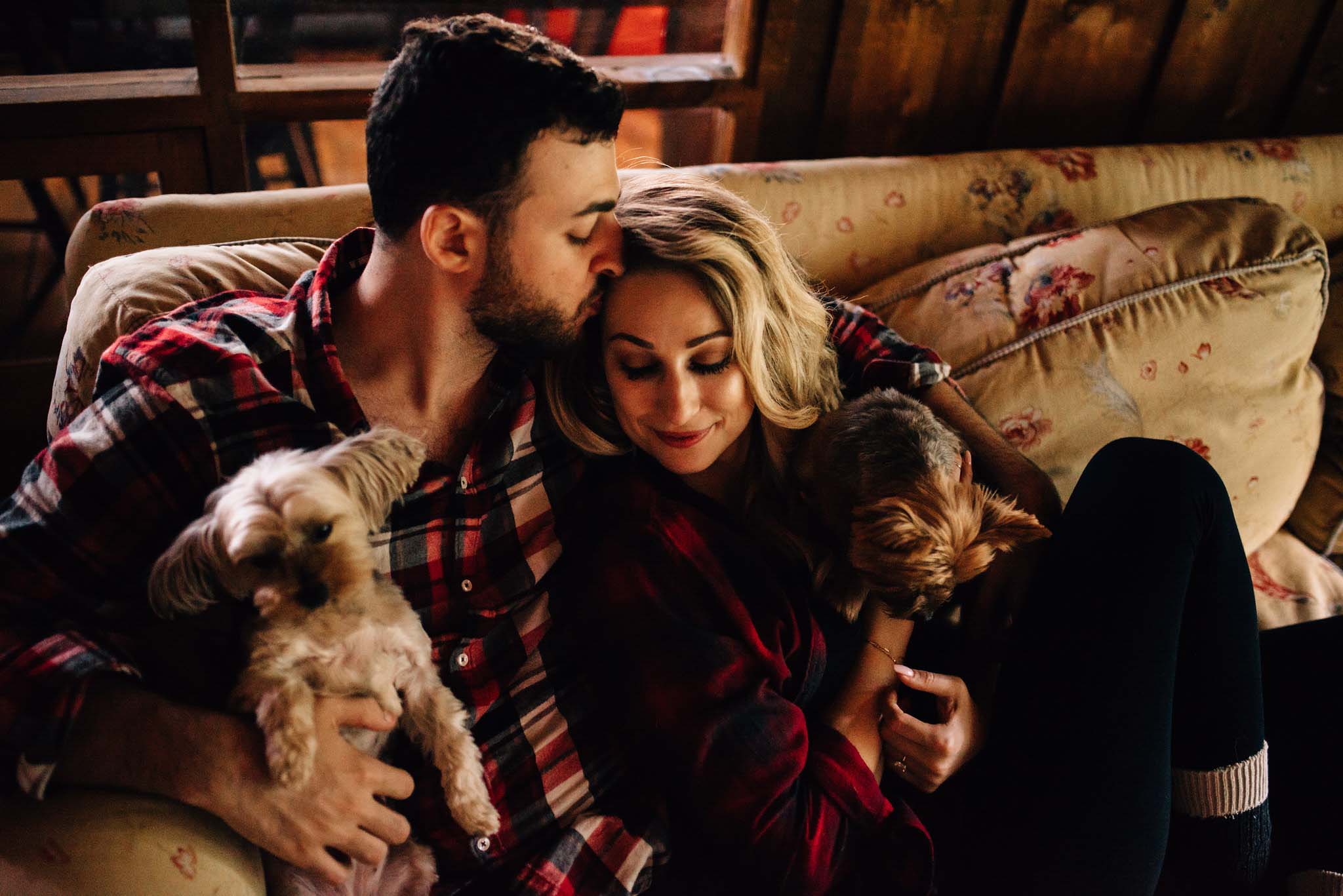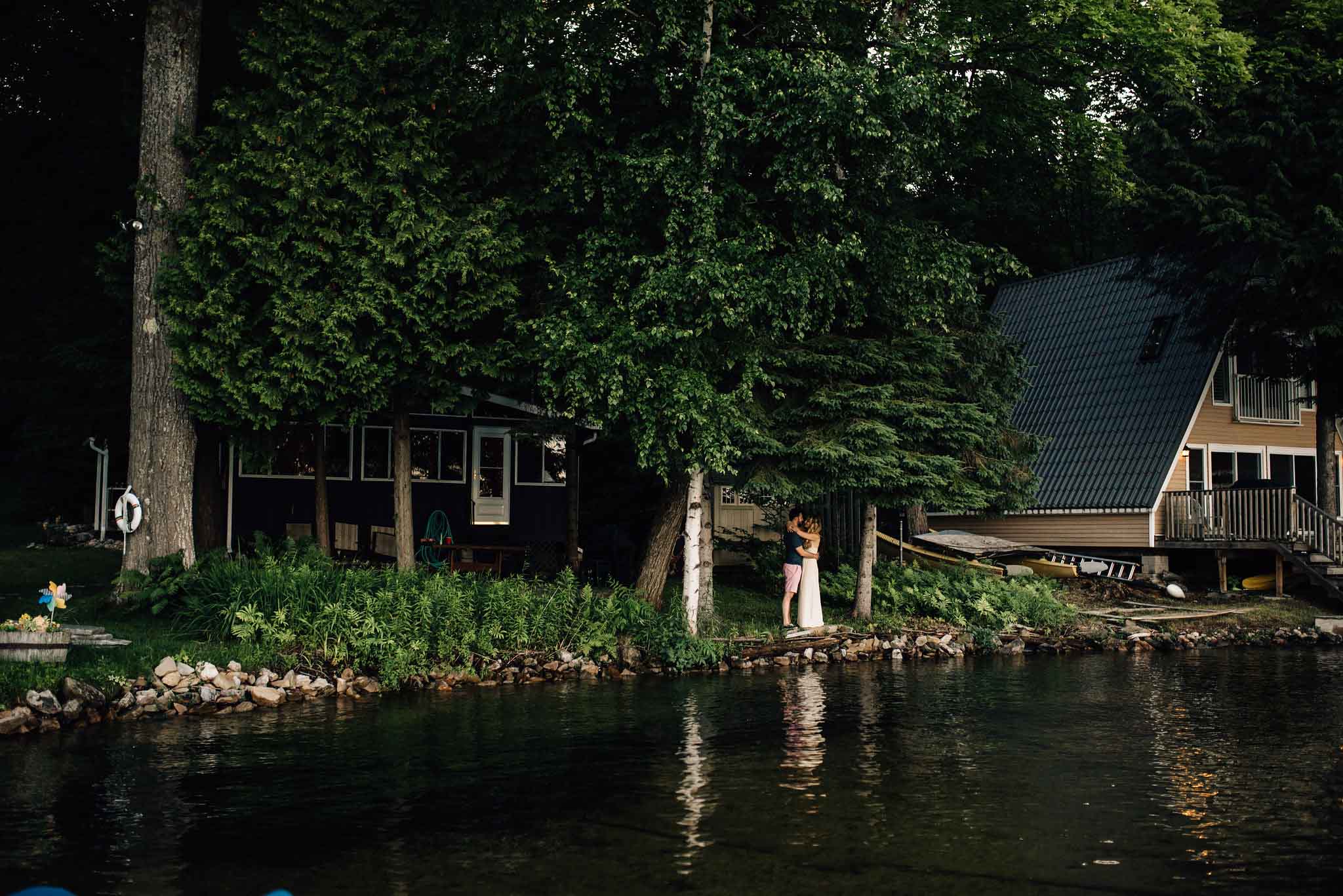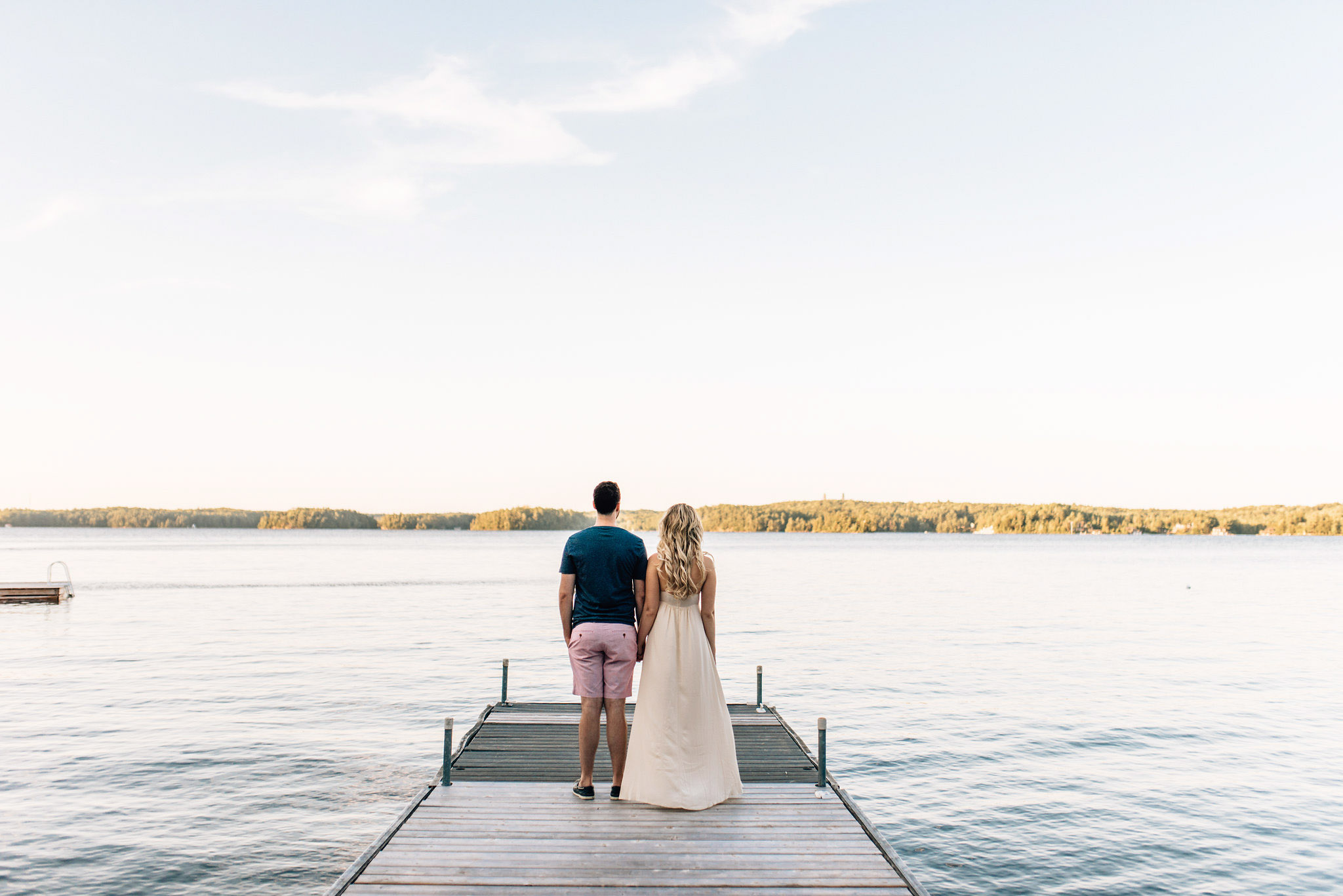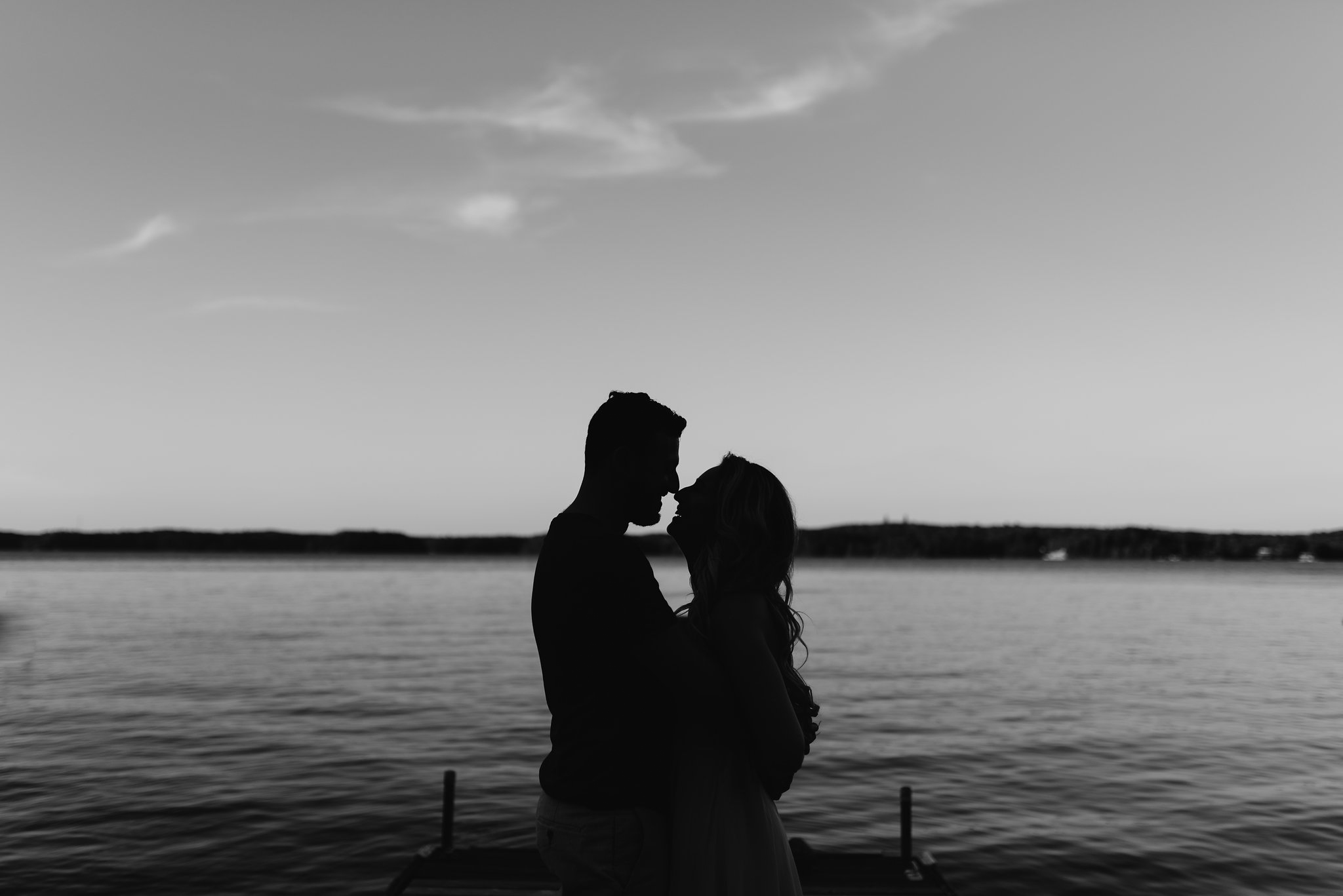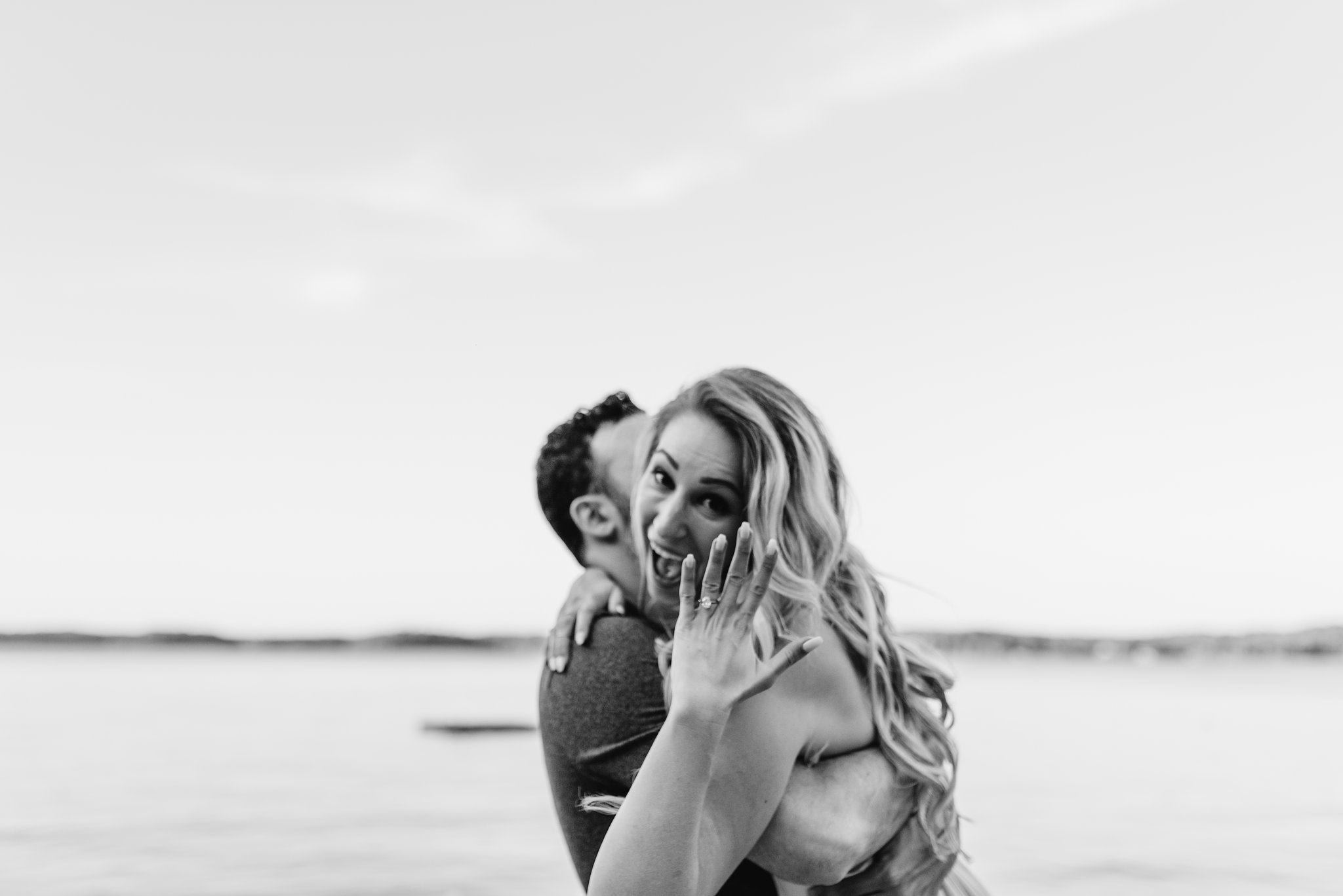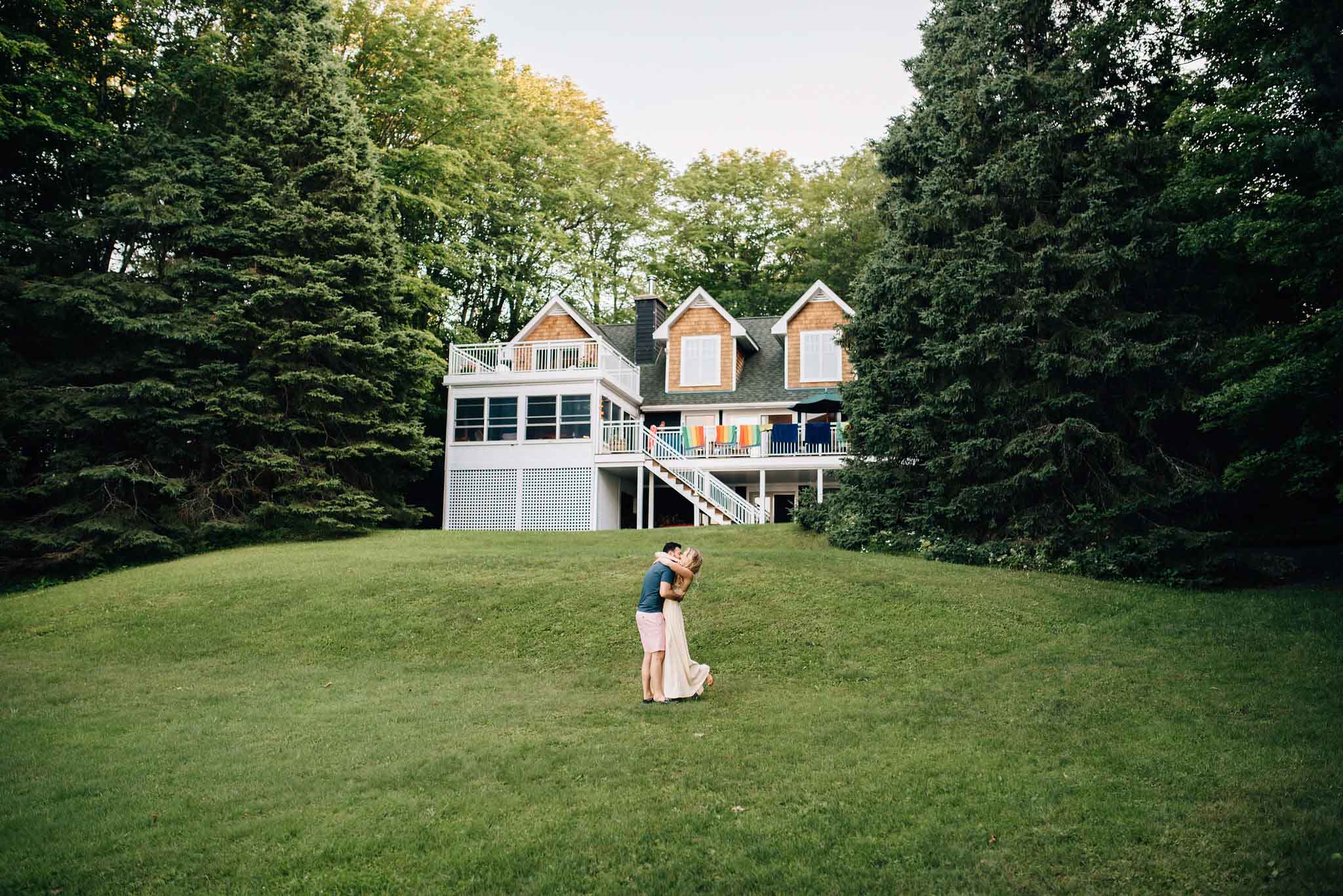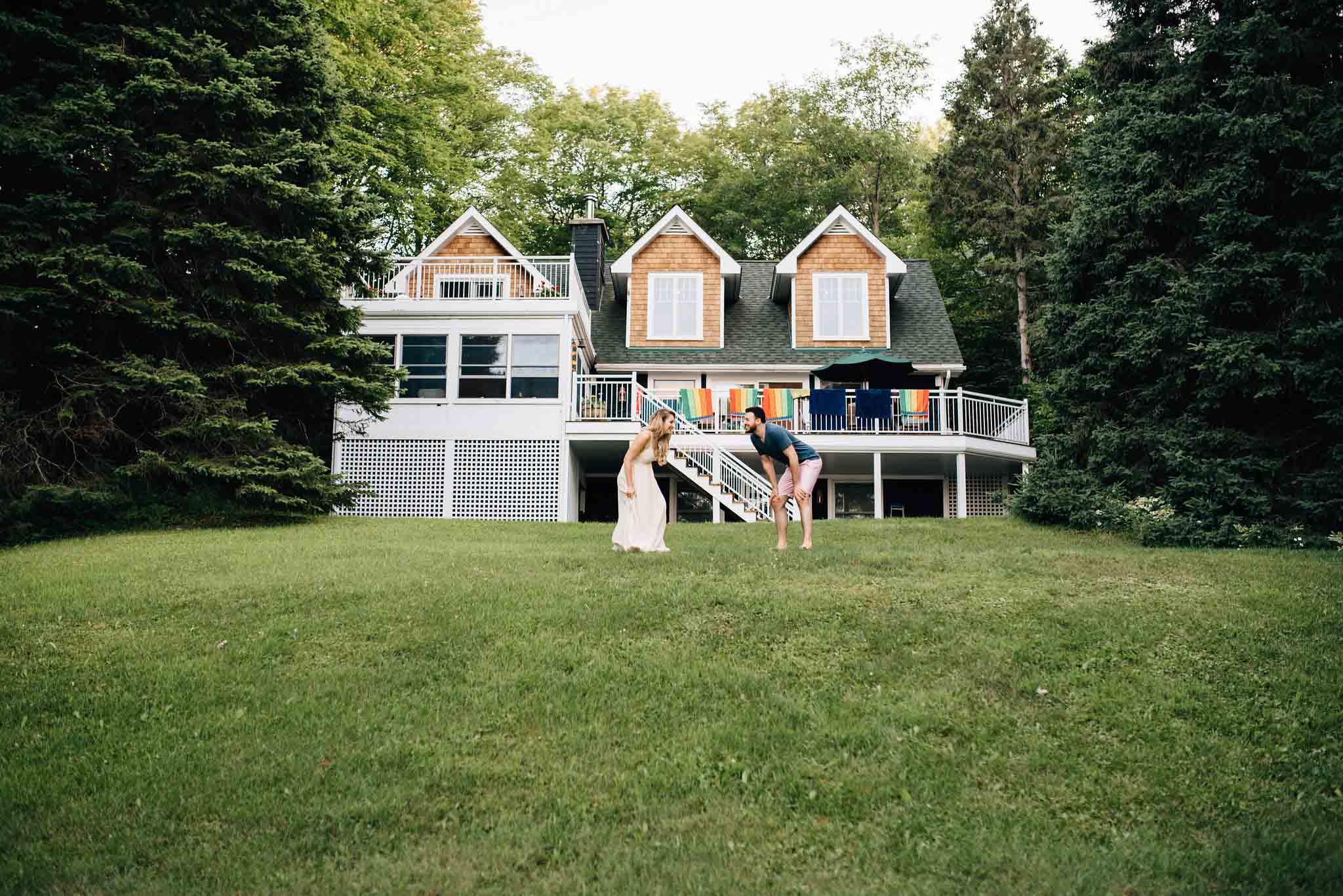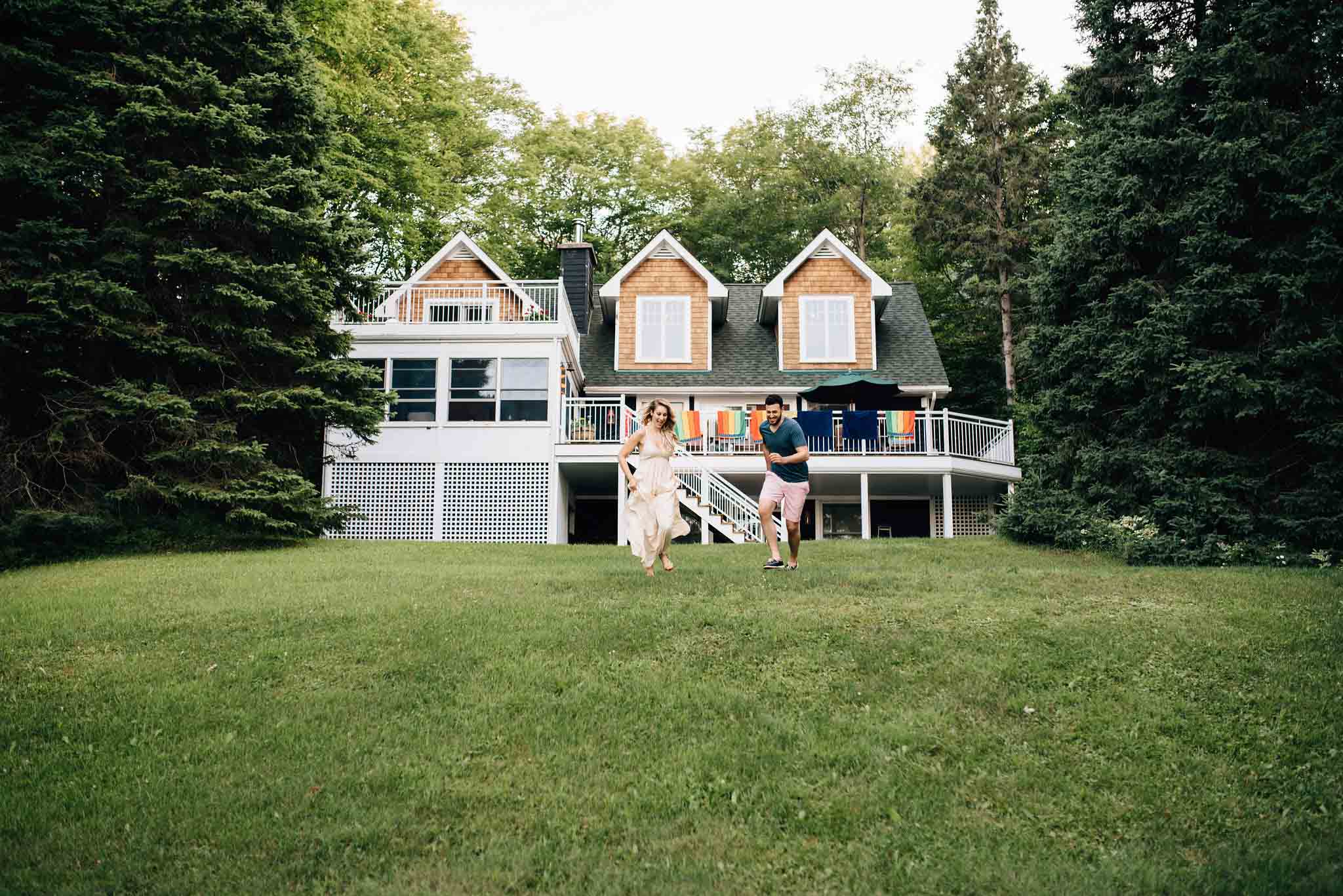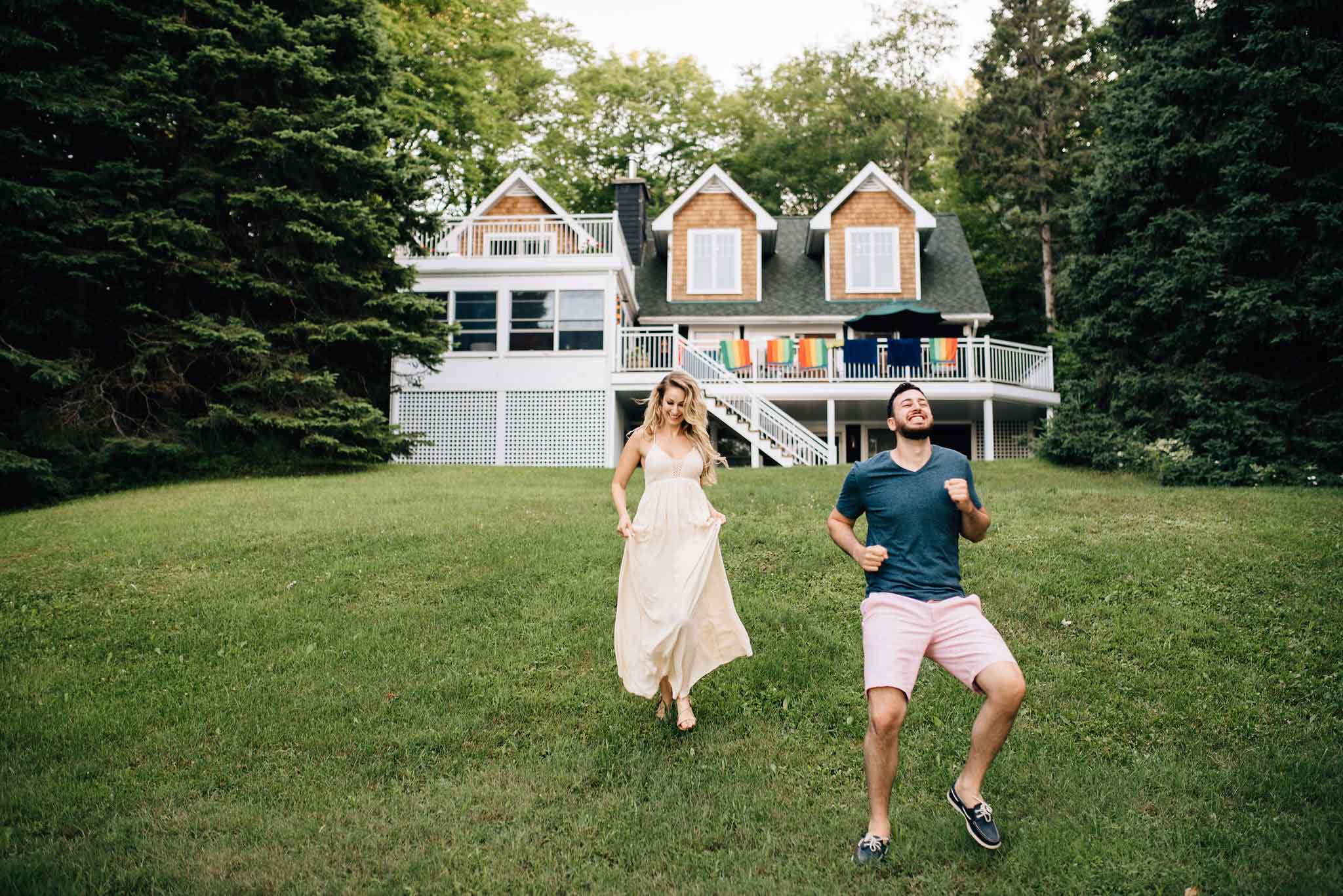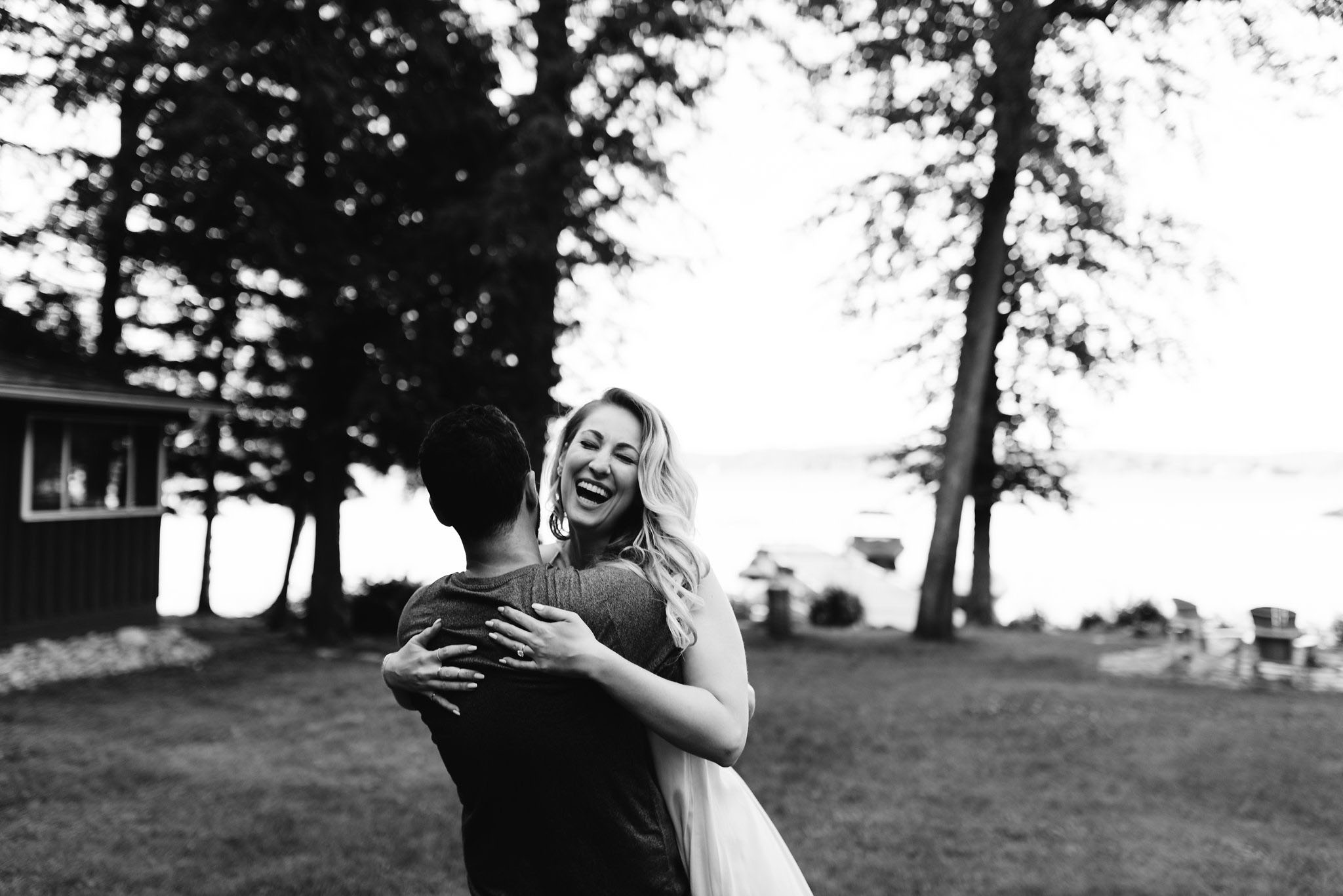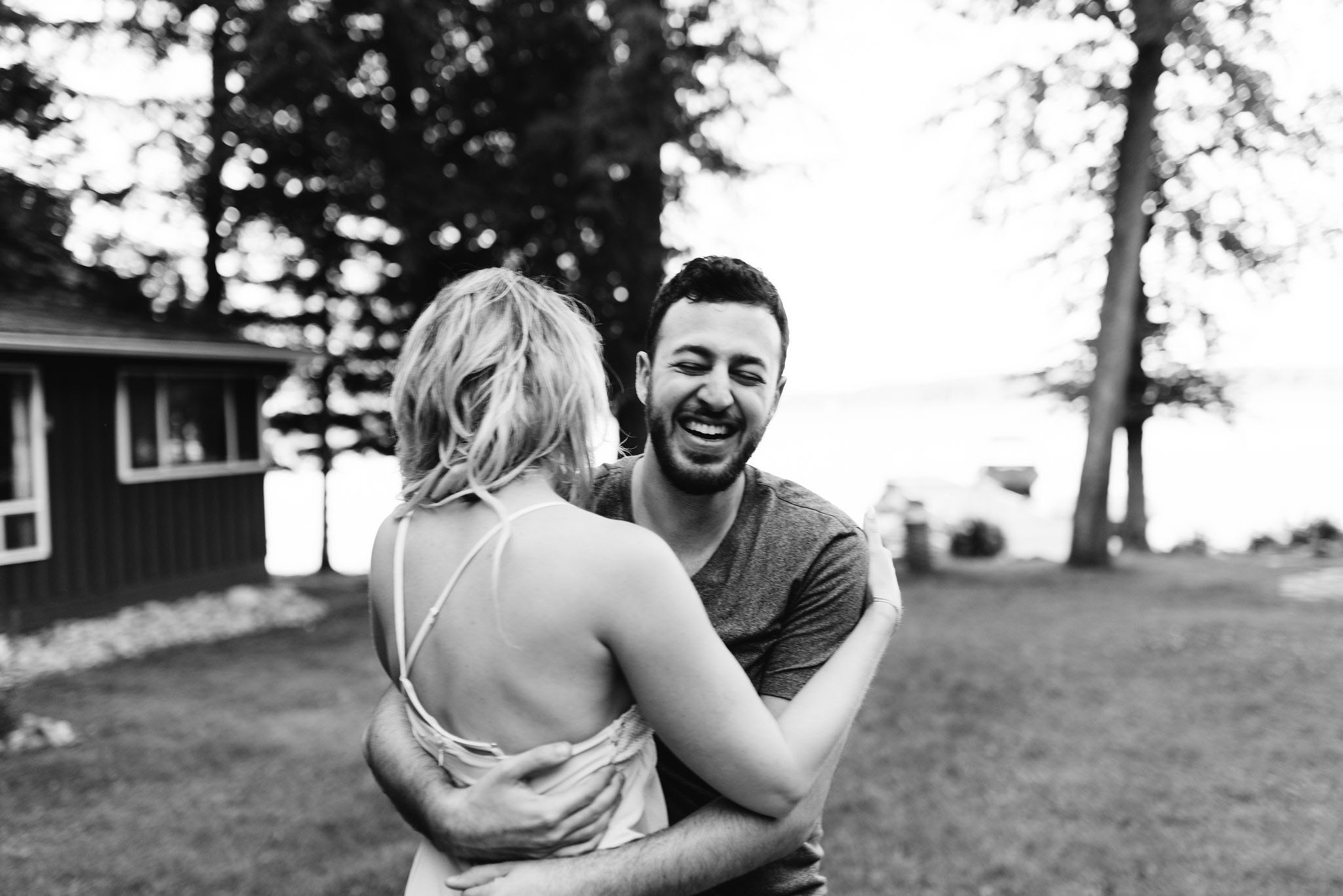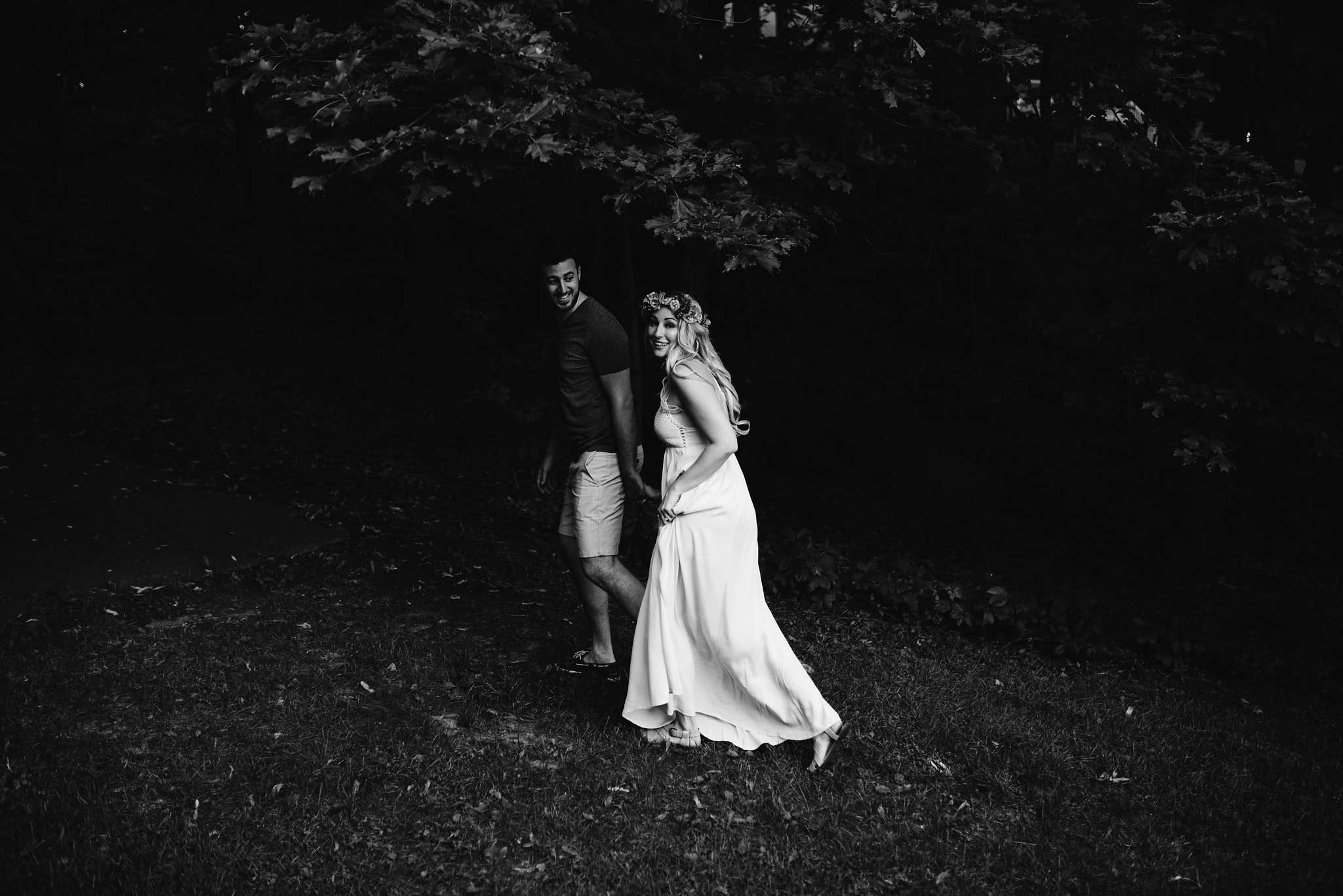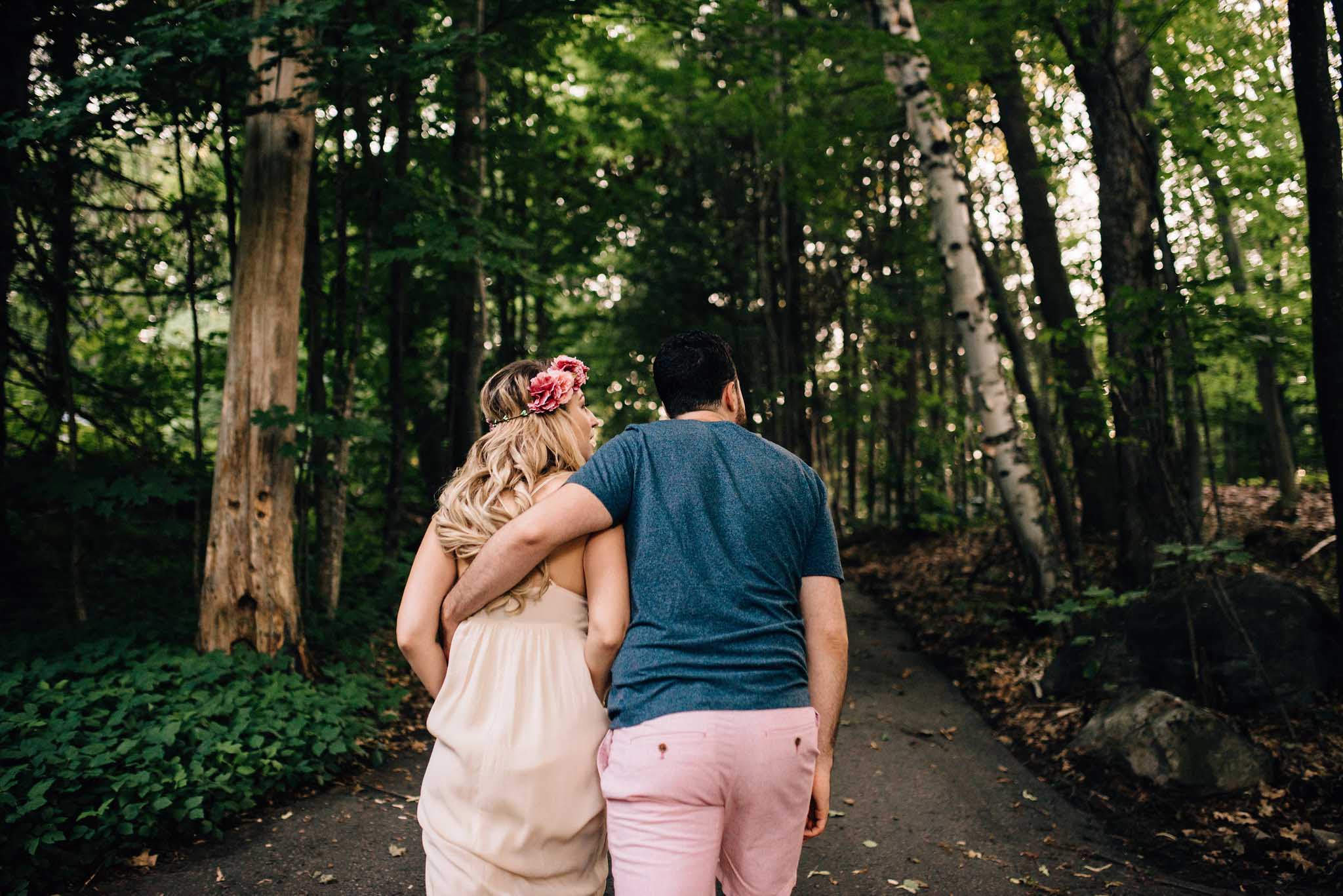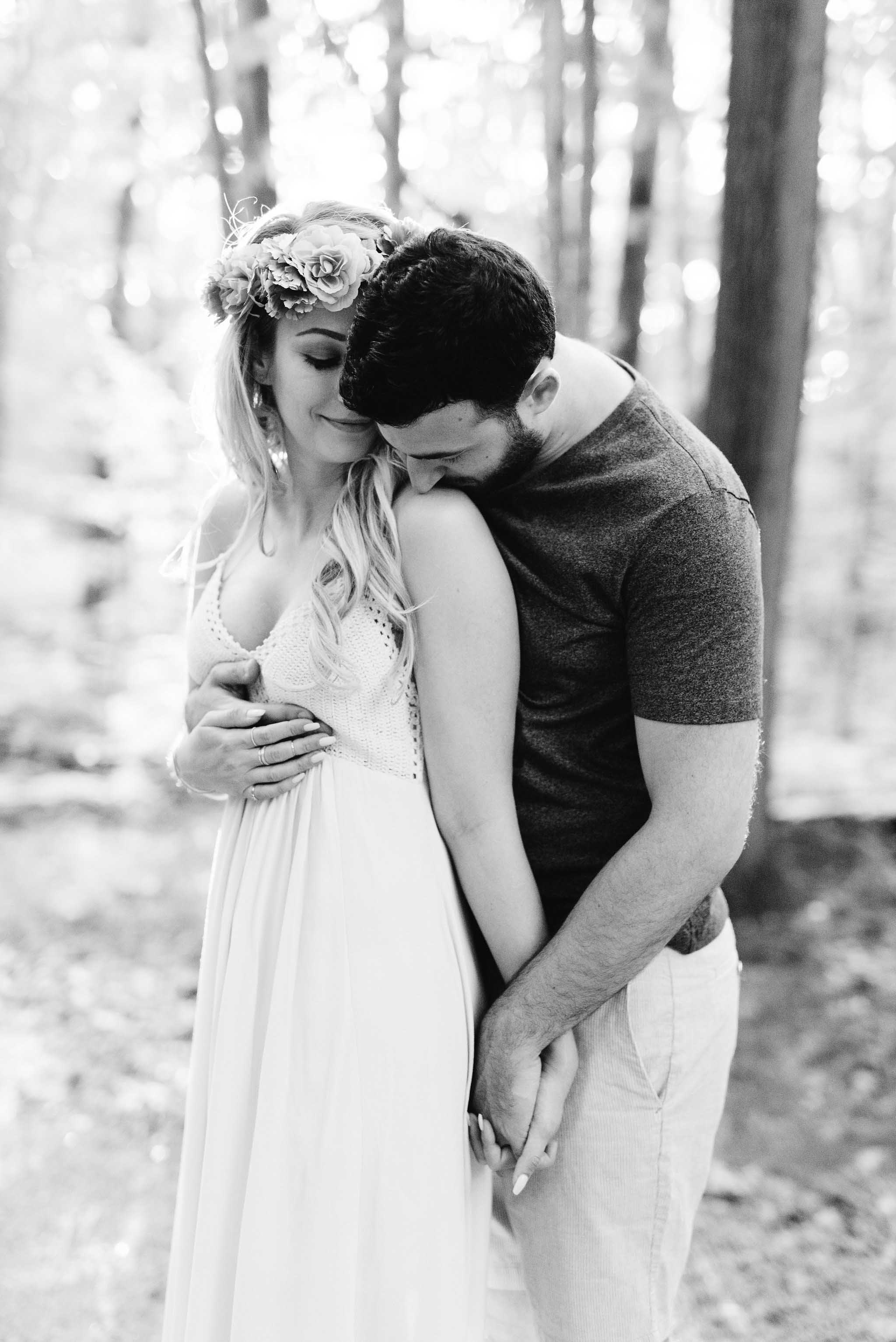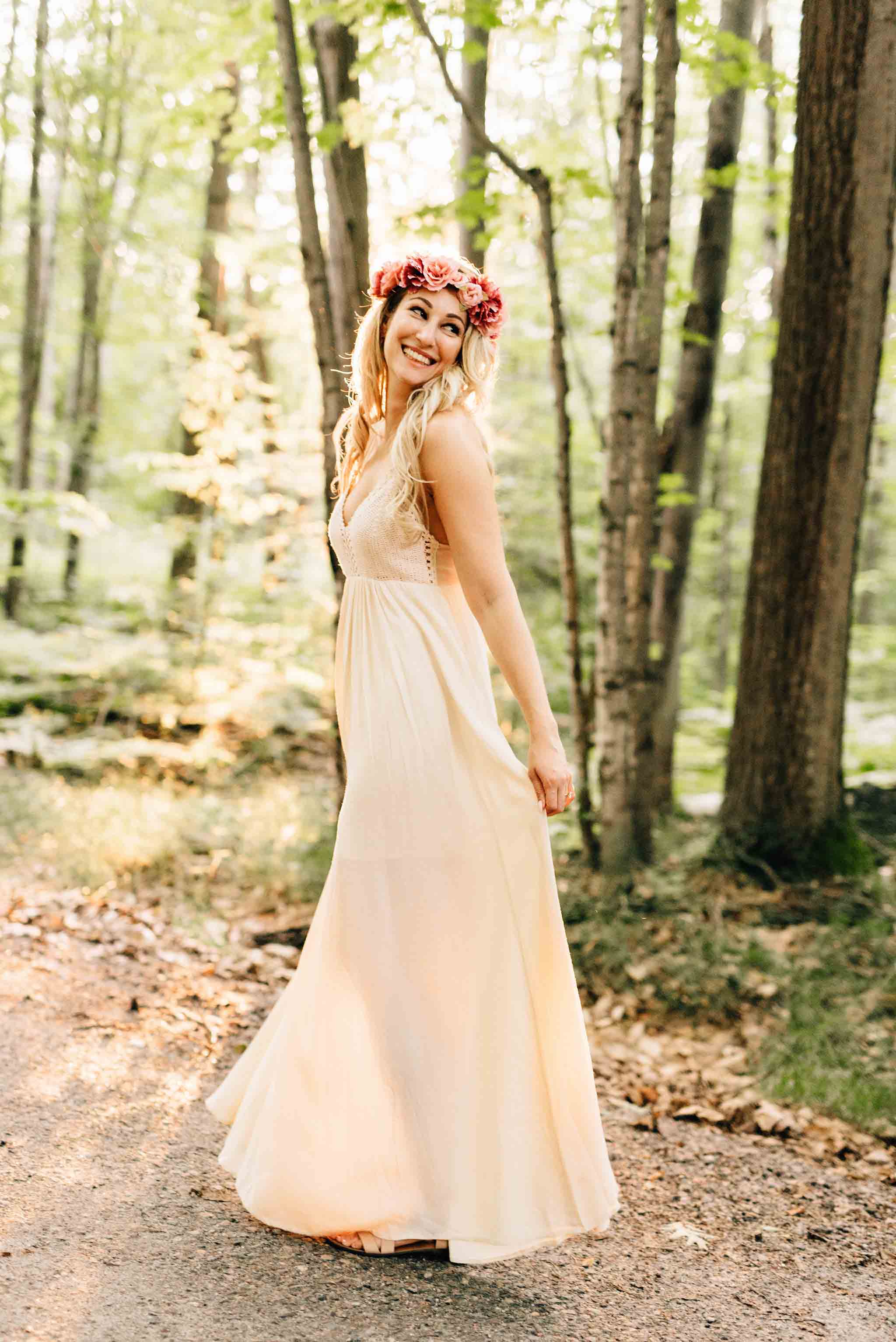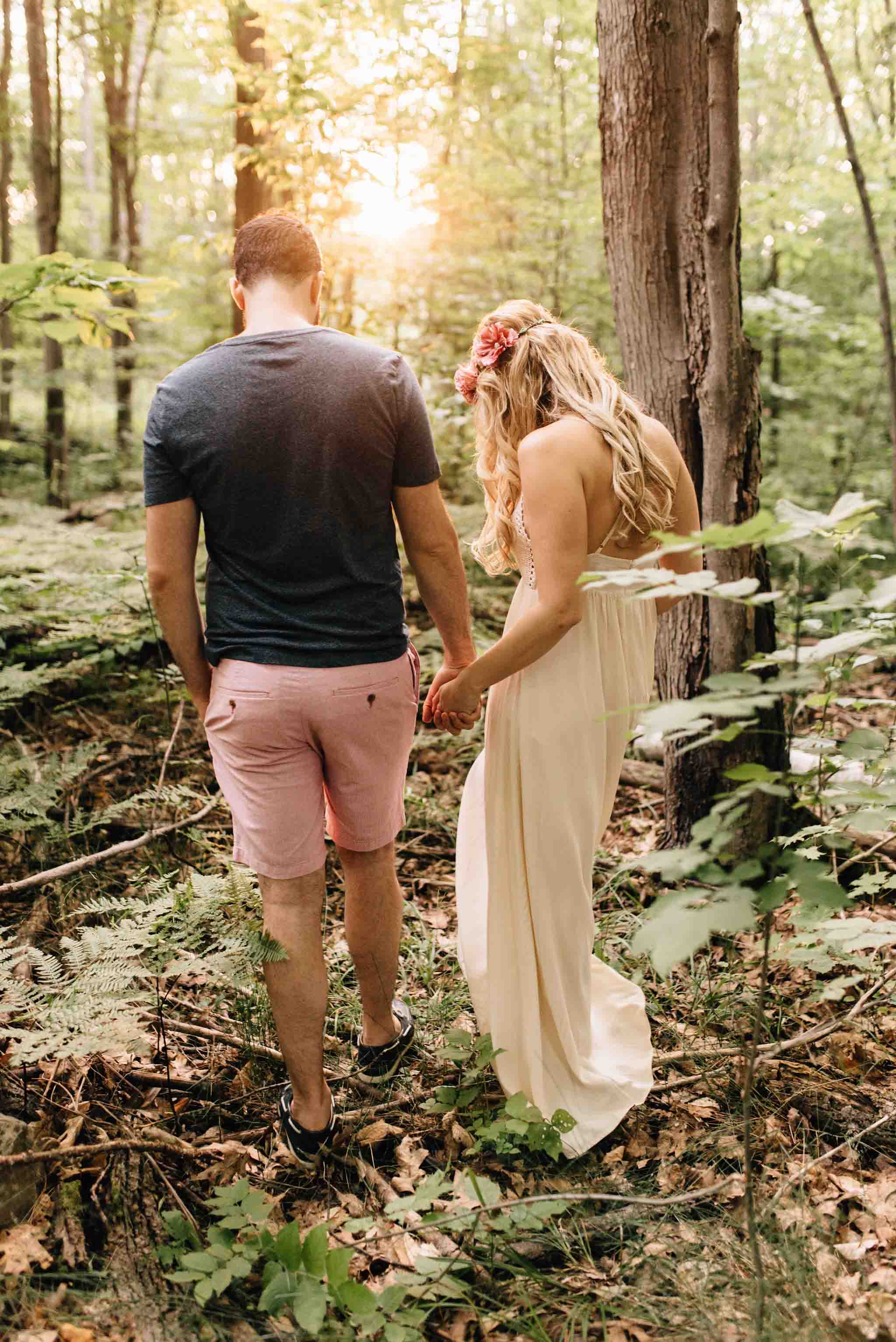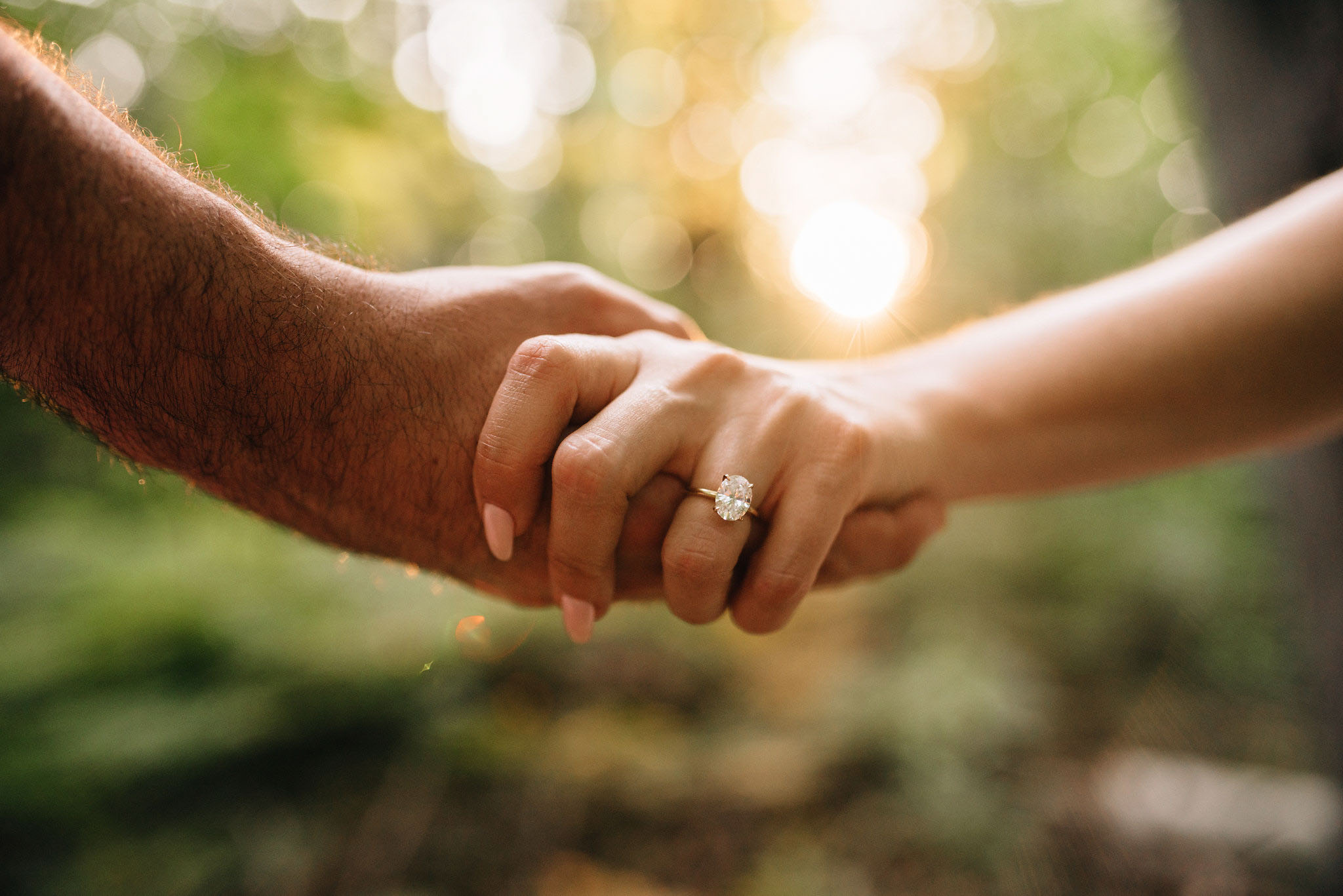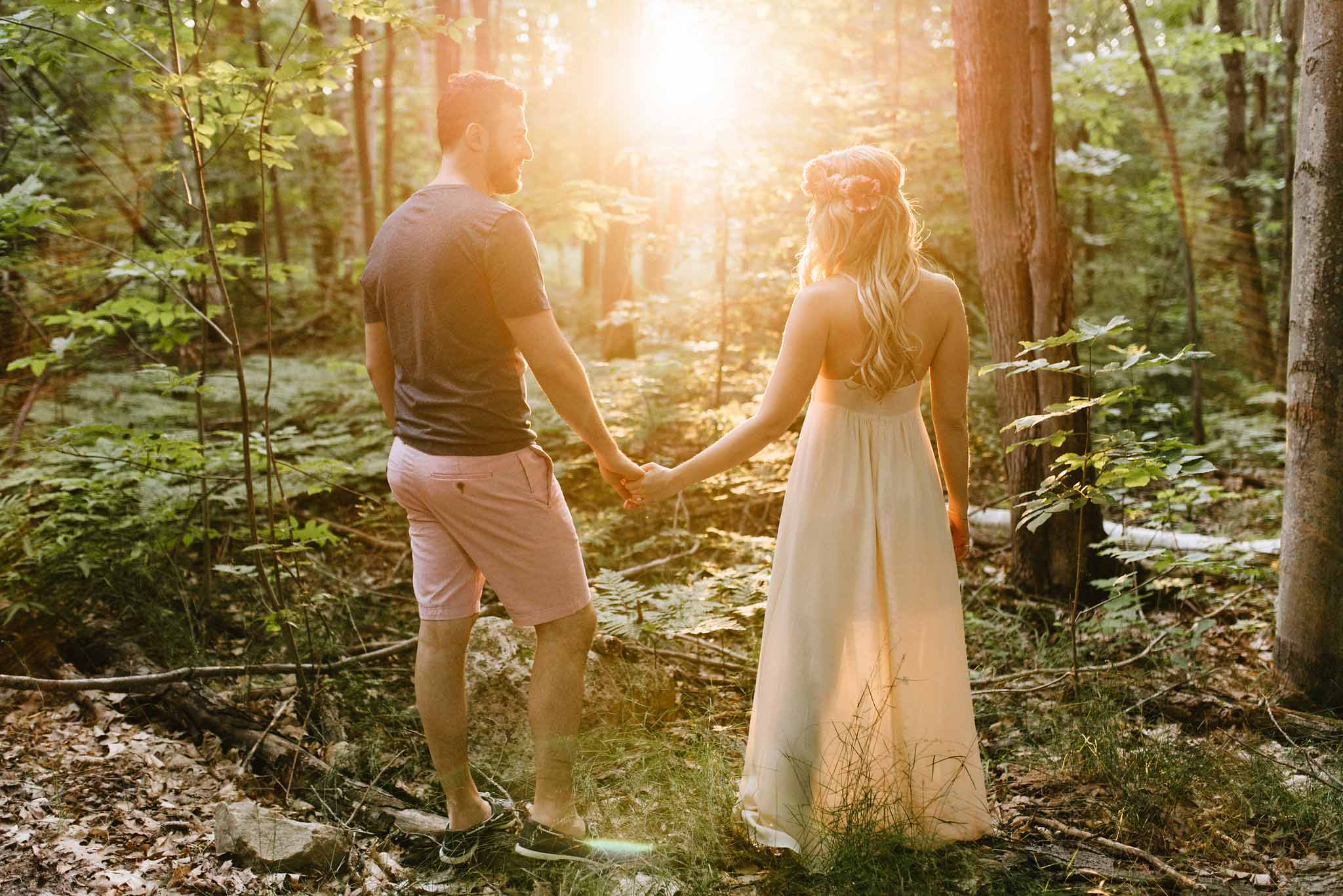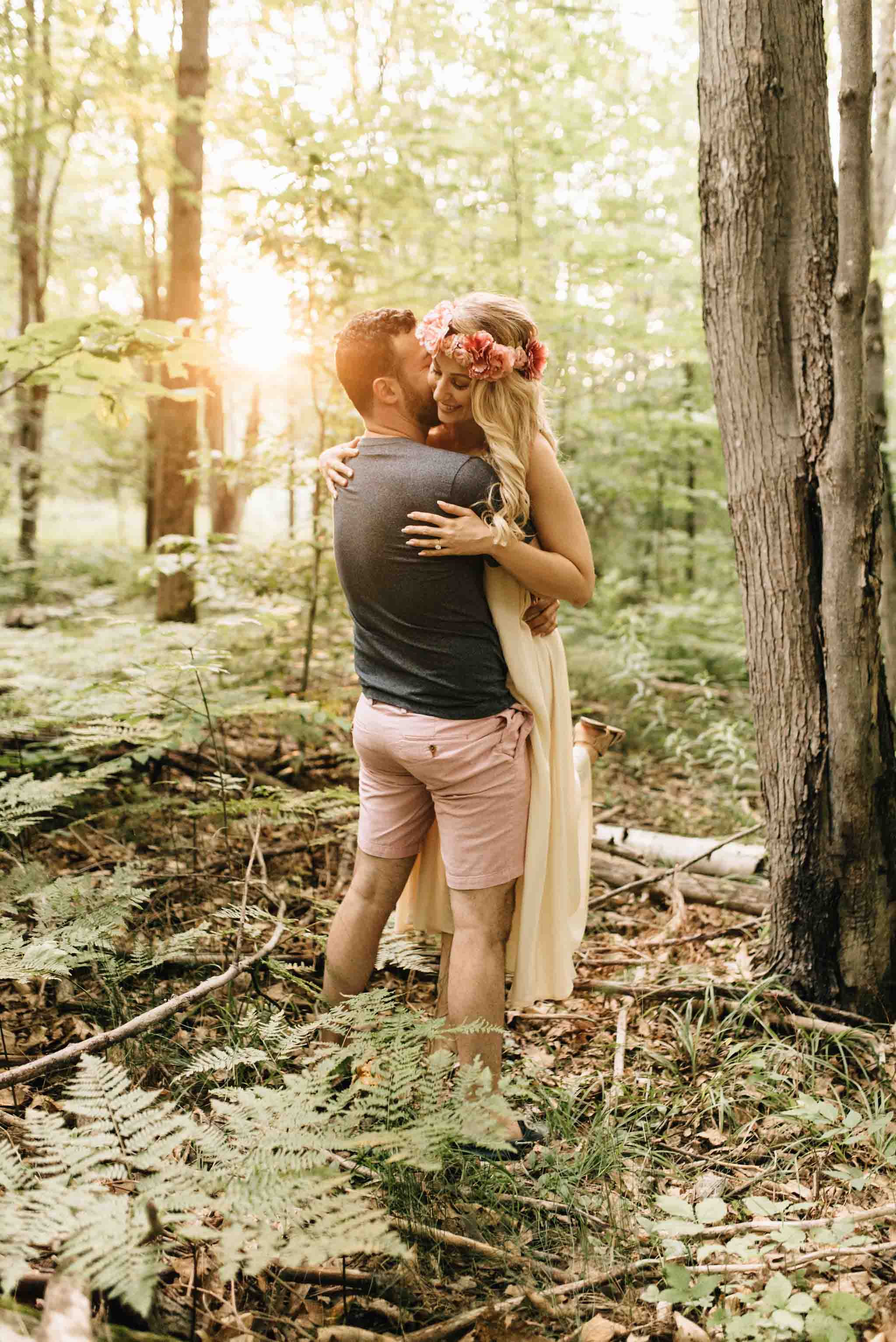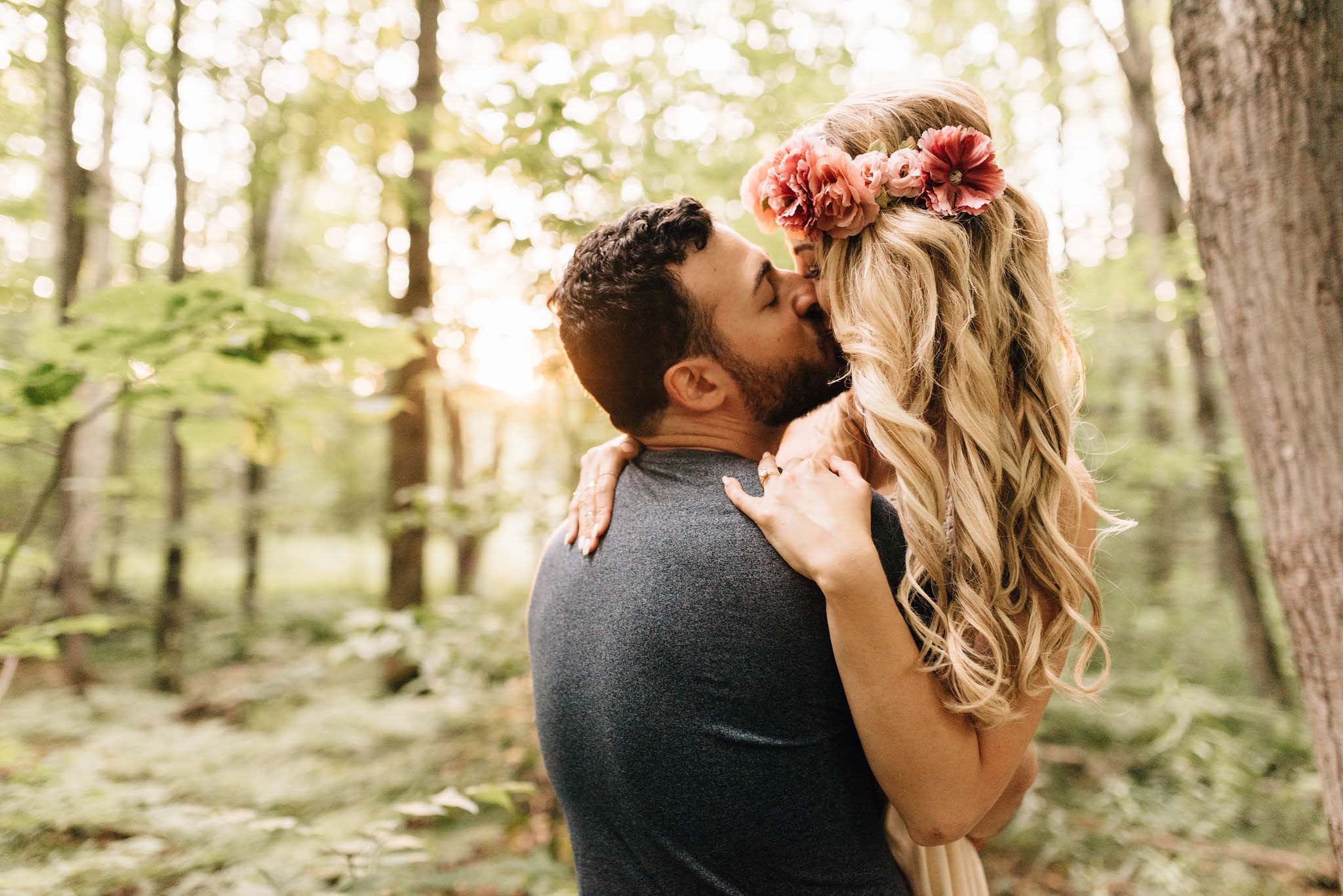 And their love story from the couple themselves: 
Marshall and I went to Western together and finished the same business program. We knew each other in university but we only really connected about 3 years ago when we both moved to Toronto post graduation. We were both newly single and both swiped right on OK Cupid. We are an OKC success 

story

! I thought it was all hilarious. 
We went on our first date and I thought Marshall remembered me from university (like I remembered him from class) and about 30 min into our date I realized he had NO idea who I was. 3 bottles of wine into our date we sorted it all out. 3 months into dating I went up to Muskoka to his family cottage, met his family, and on our drive back in his 1990s bright yellow mustang I decided I'd marry this guy…as he was singing John Legend's 'All of Me' from the top of his lungs. 

3 years later

 Marshall proposed and we started planning our wedding.  
——————————
And now "his" side of the 

story

. When thinking back, I do remember 

Irini

 from class together, but I will admit, I had no clue who she was on our first date. But when a cute girl "hearts" your profile, it can only mean good things! After realizing we had mutual friends, I couldn't help but bring it up on our first date… only to begin the journey down the rabbit whole of what was the origins of our modern love 

story

!
Irini

 says she fell for me when we were driving back from the cottage later that summer, but the truth is, she first fell for me at the end of our first date together. We were walking back to her apartment at Church and Wellesley (the heart of the village), and there were a lot of  drunk & unsavoury individuals wandering the streets. I turned to her and grabbed her hand and said "I'm never letting you walk home alone again"! From there our adventure took off together as we began to discover what made each other tick.
For me, it was the moment I fell in love with her baby cows (little dogs, Milo and Elsa). You see, I'm not a Dog person. In fact, I'm not an animal person in anyway. When 

Irini

 first told me she had dogs currently staying with her mother, I was skeptical to say the least, putting that emphasis on "her" dogs. I thought maybe they were just her childhood pups who i'd only have to see when visiting the in-laws. When Milo and Elsa finally moved back in with her a few months later, I realized how wrong I had been and that one of my worst nightmares was coming true… falling for someone with dogs! But that was also one of the best moments of my life too. For one, it's the day I met my amazing puppies! But more to the point, it's the day I decided that this was the girl to conquer my fears with; that this was the person who I wanted to go on life's adventures with, and this was the soul that I wanted to share a family with.
—————————————————