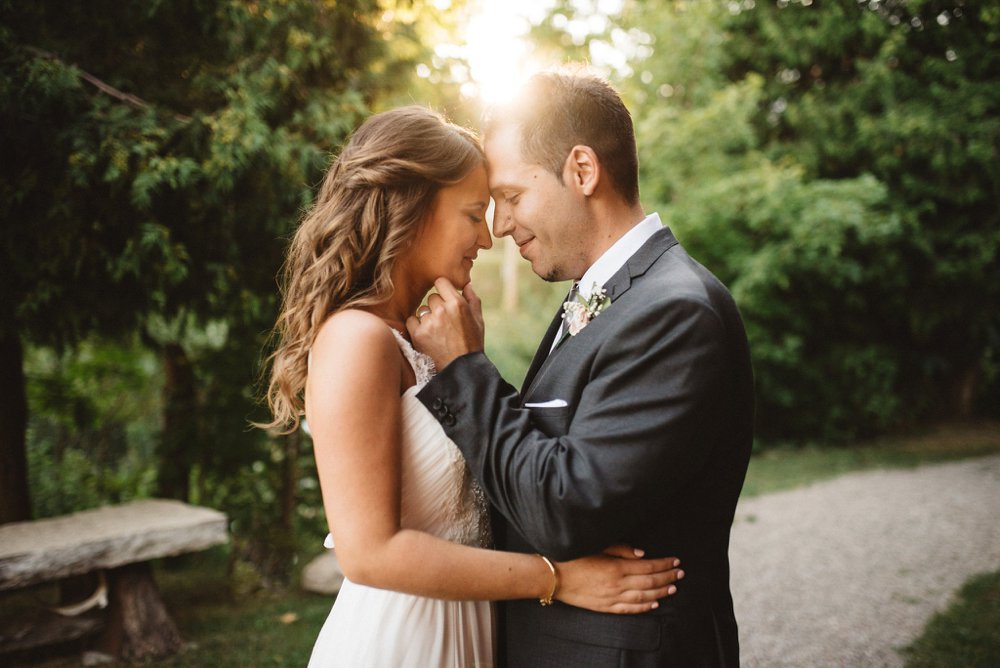 Soo, going through this wedding to pick out photos for the blog made me tear up.
Yup, I'll admit it. I'm such a sap for love-filled gazes – and this one had SO many.
I especially loved the tearful and heartfelt moments with the parents and grandparents. *sigh*
And their first dance under the twinkly lights!
Julia and Josh met at Ryerson while doing their undergrad – funny story, I though Josh looked familiar when we initially met, and then we discovered we actually had a class together too! Small world, eh?
On their wedding day they got ready at the Millcroft Inn, then got married at Alton Mill. Both locations are so lovely, surrounded by picturesque nature.
Their day was so beautiful. Read all about it and their love at the end of the photos below – and until you get there, enjoy checking out these memories from their wedding!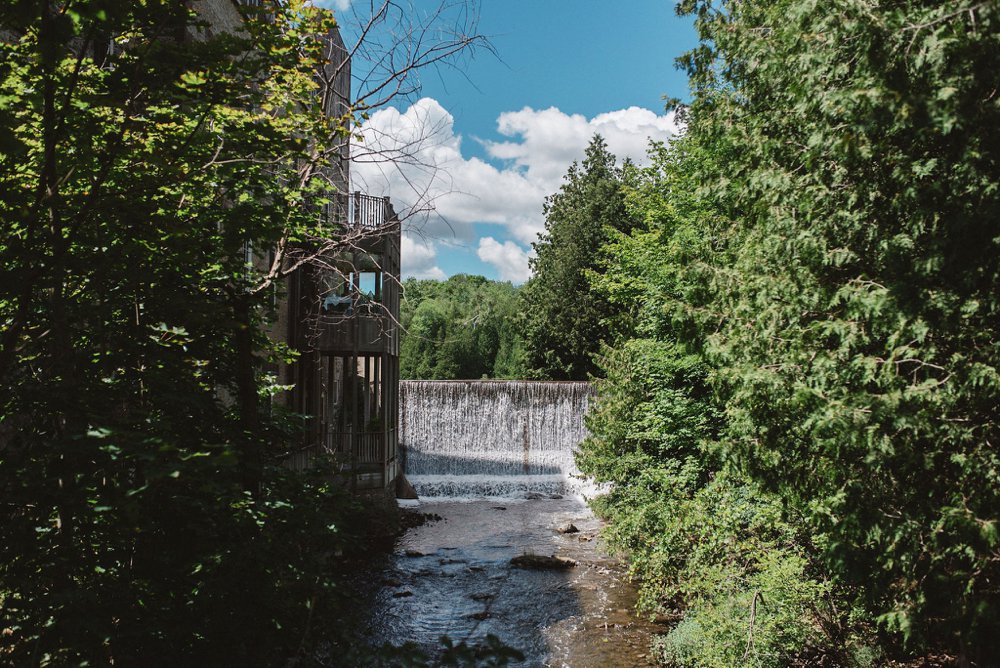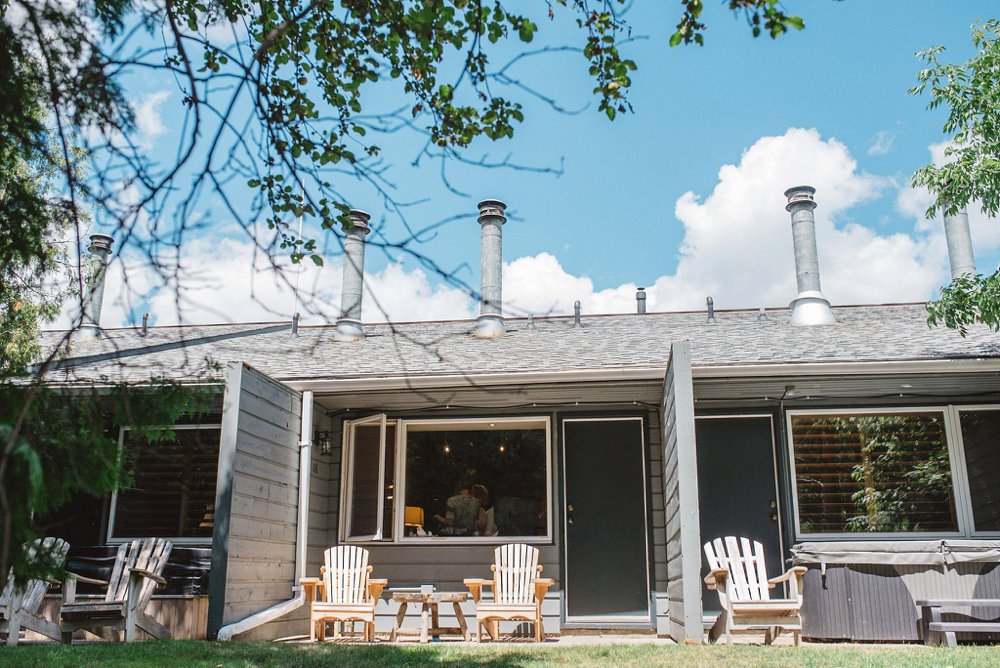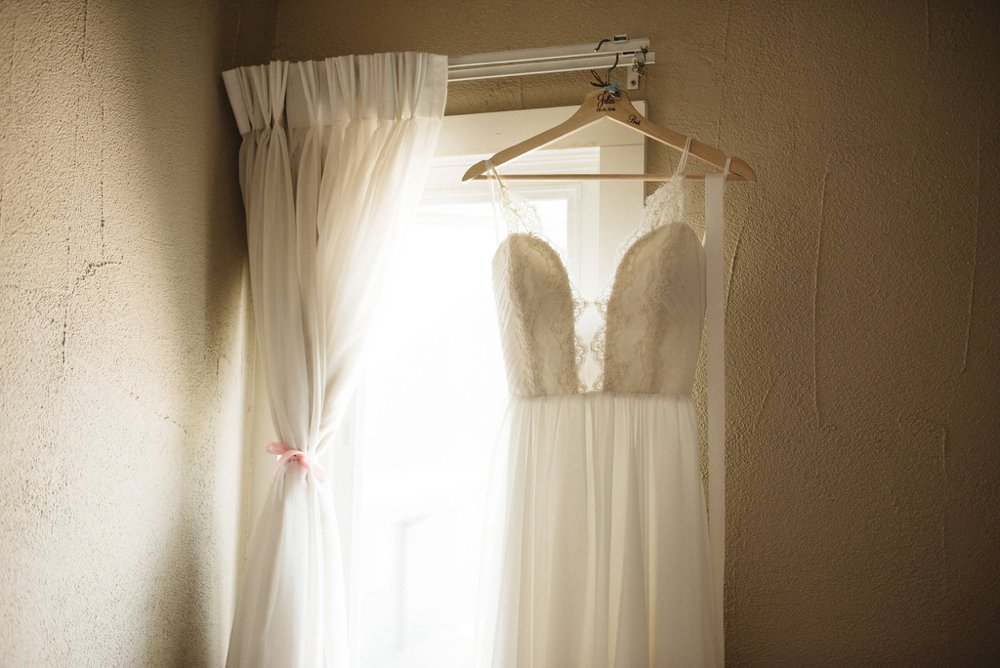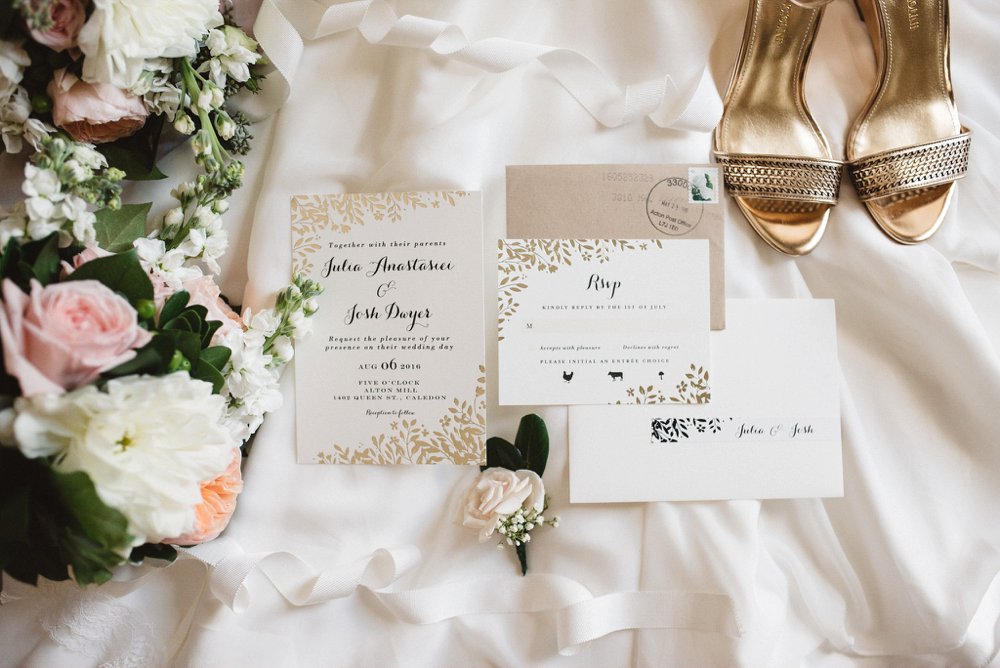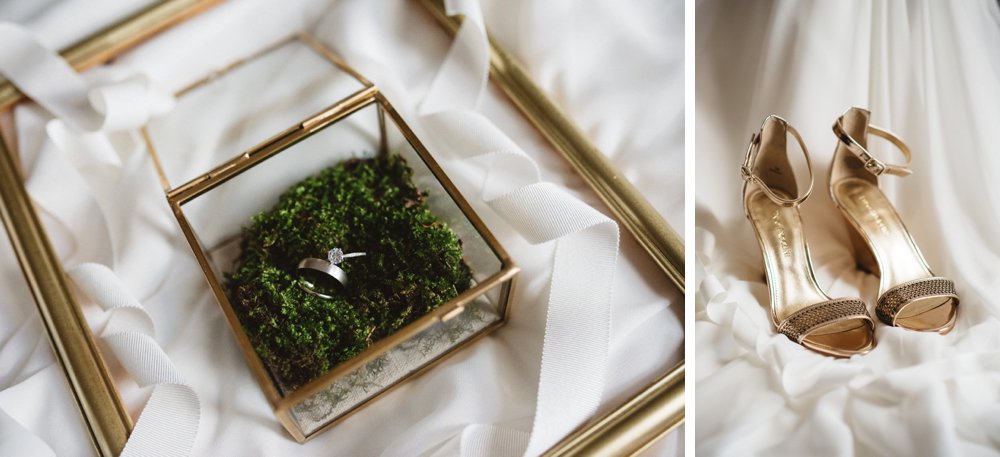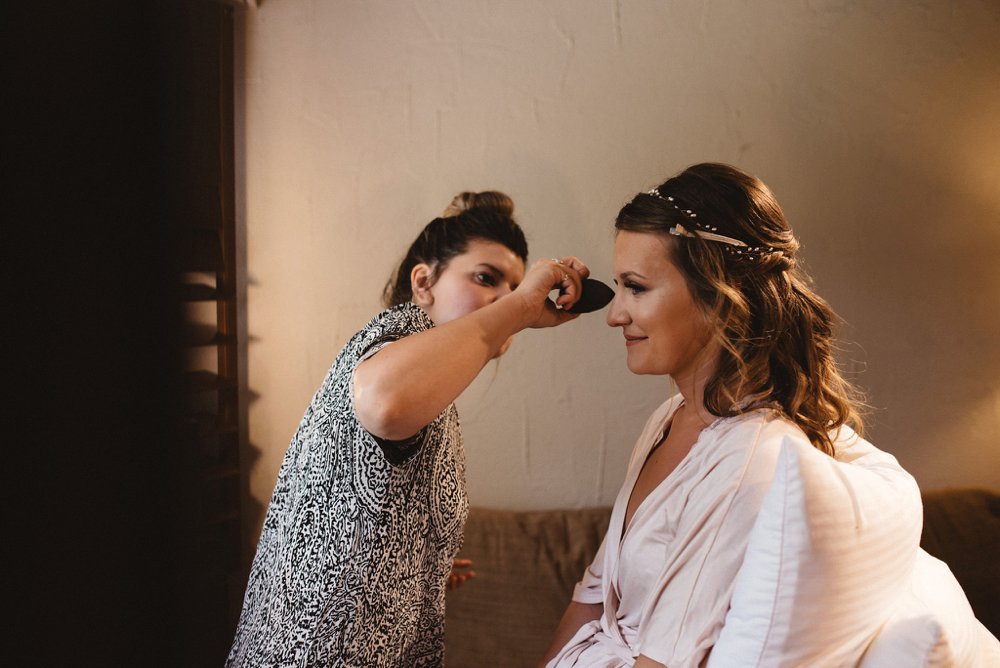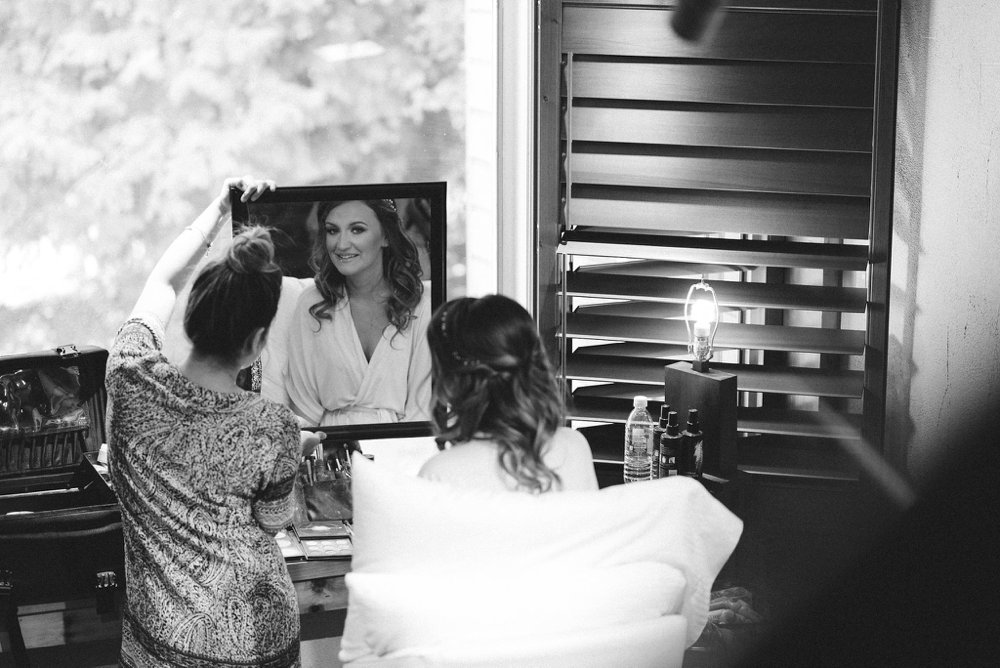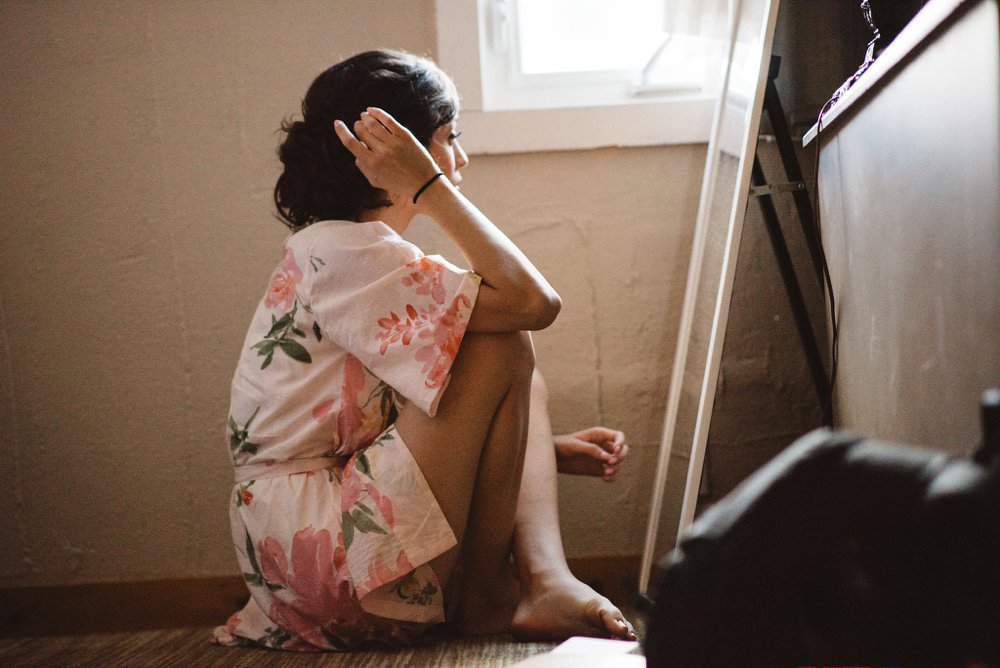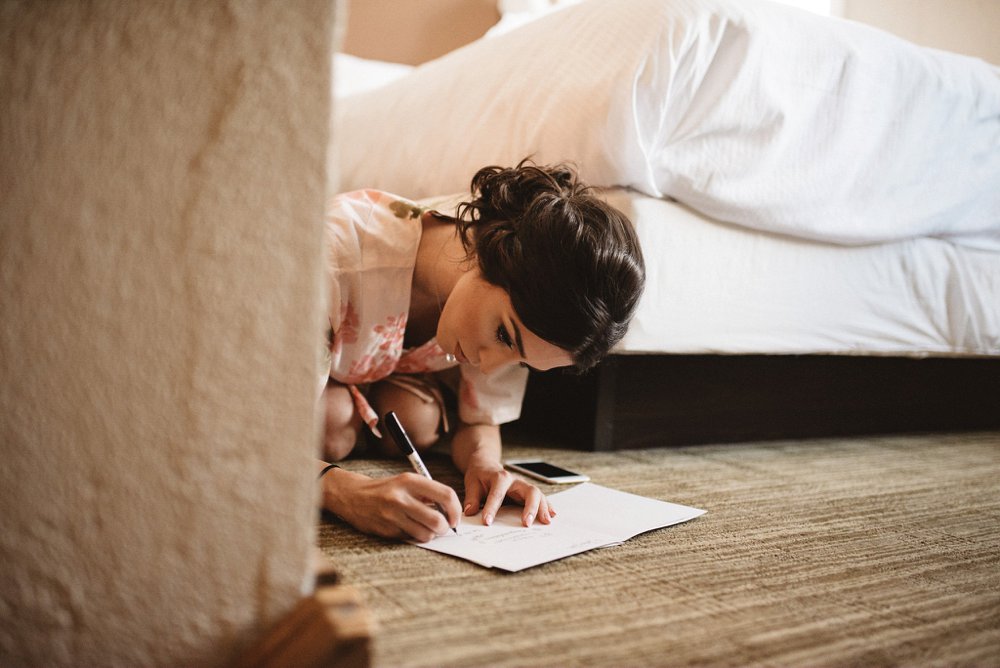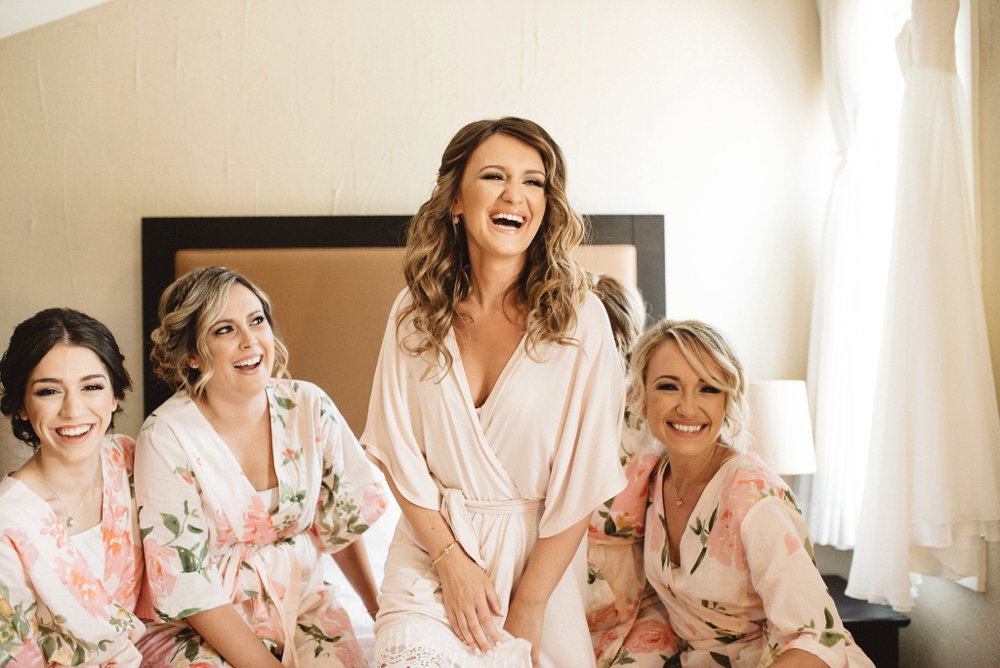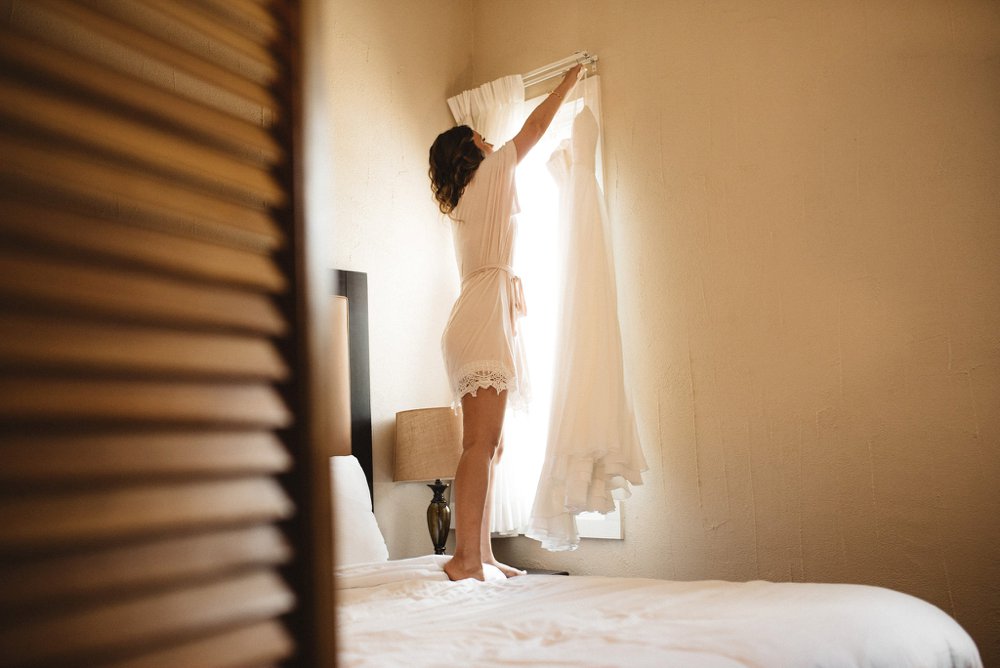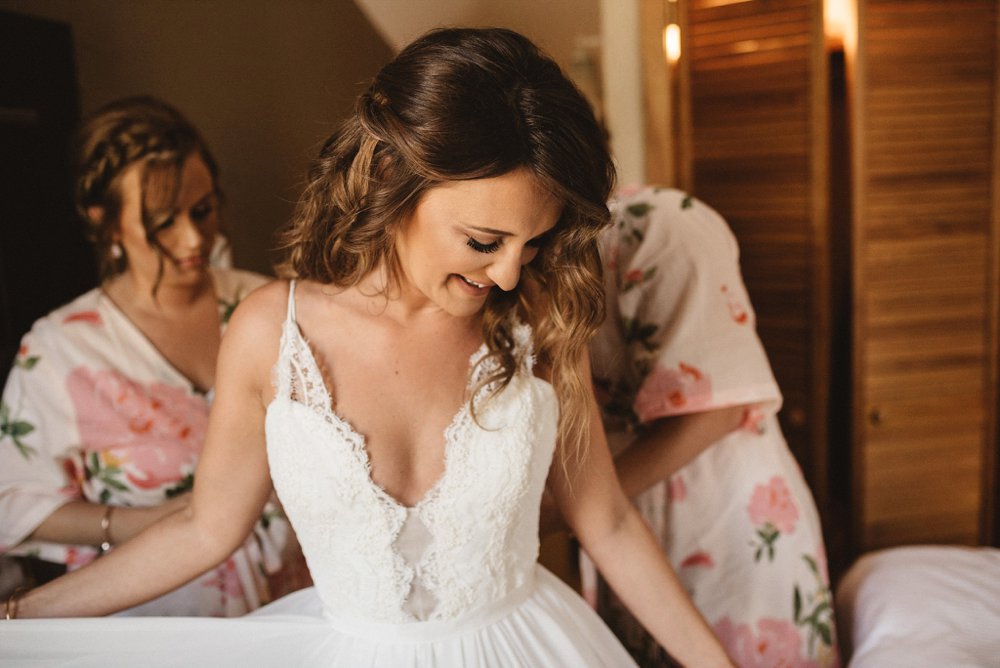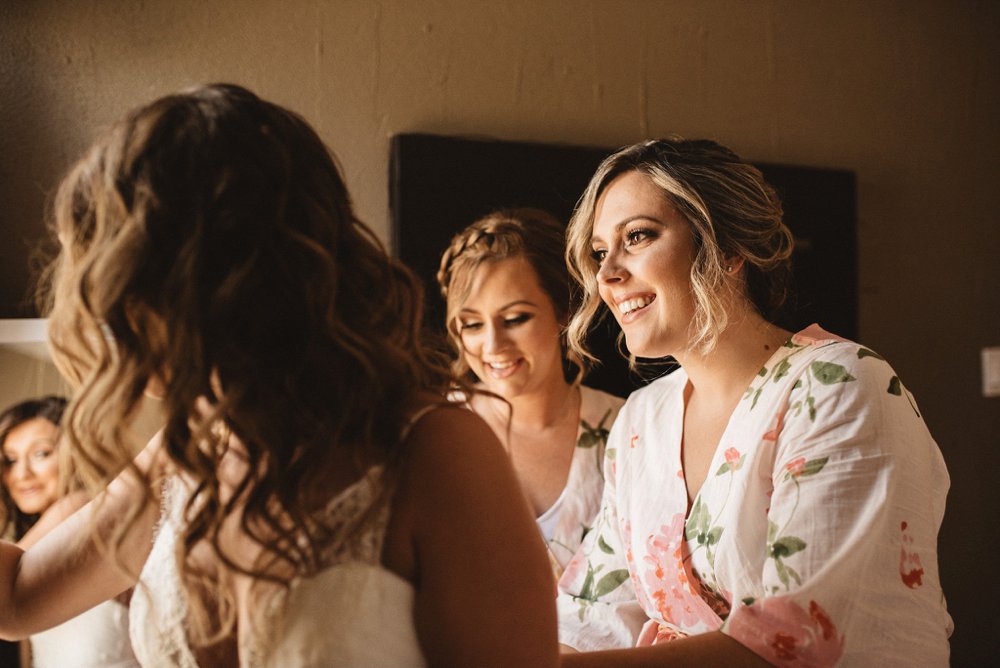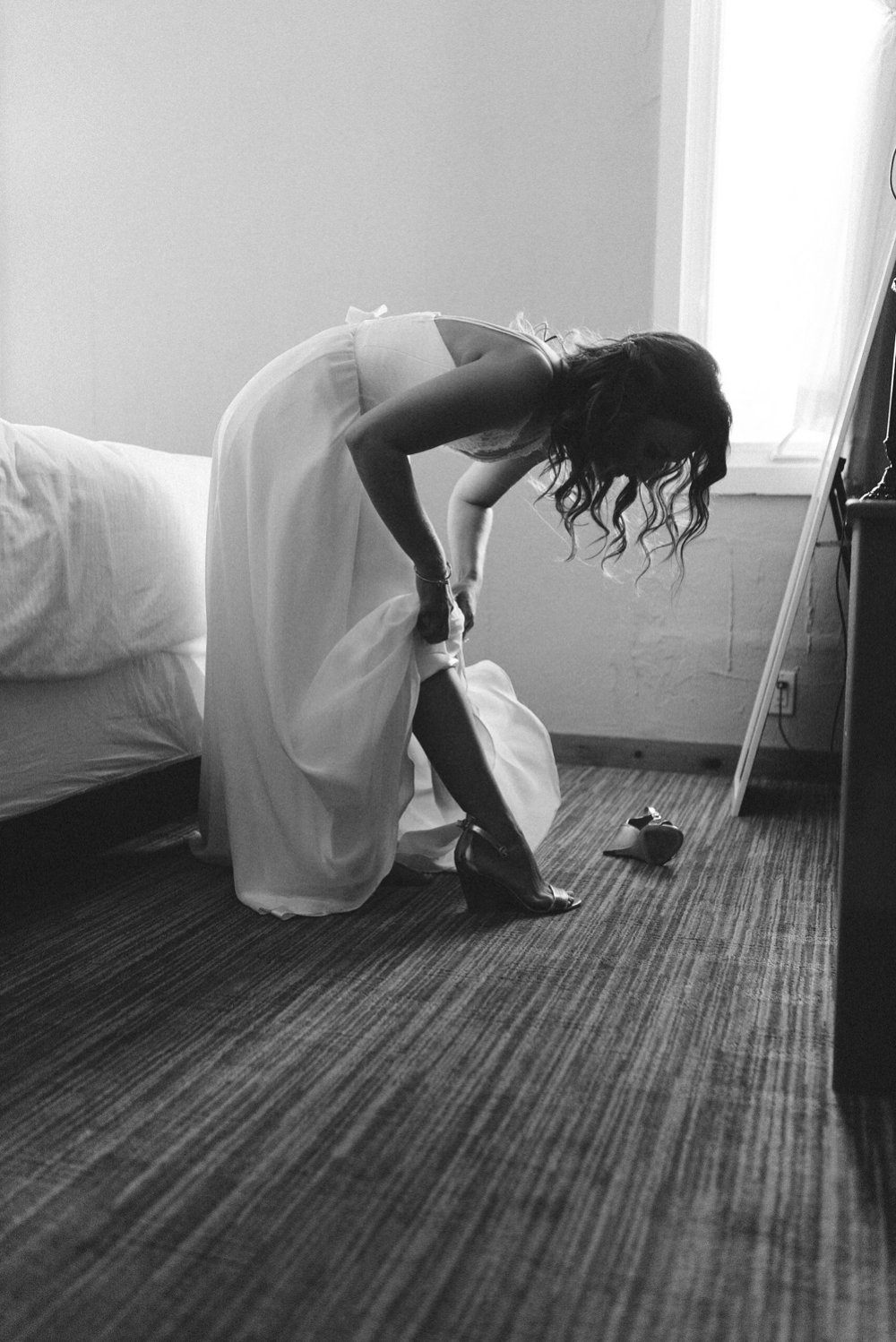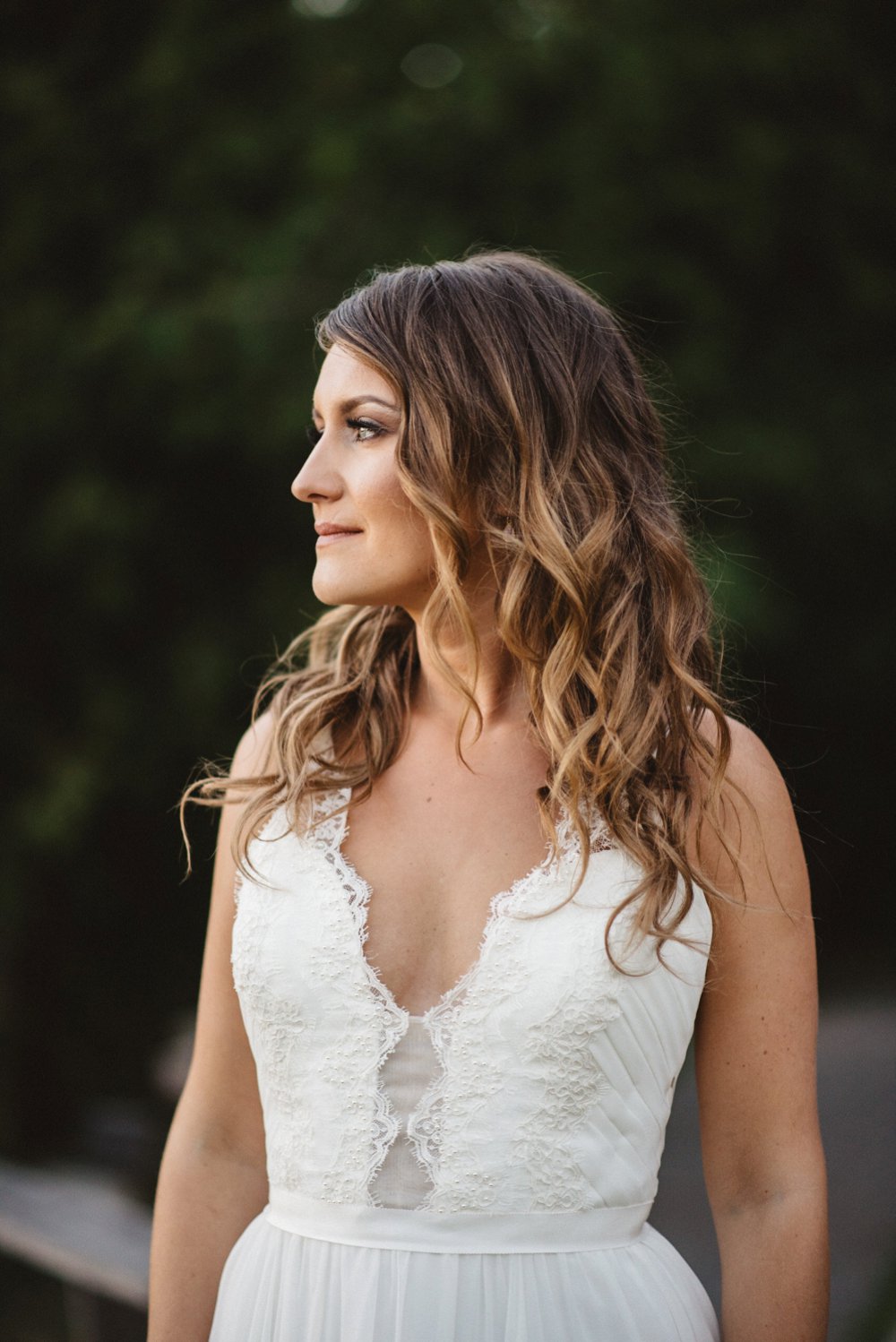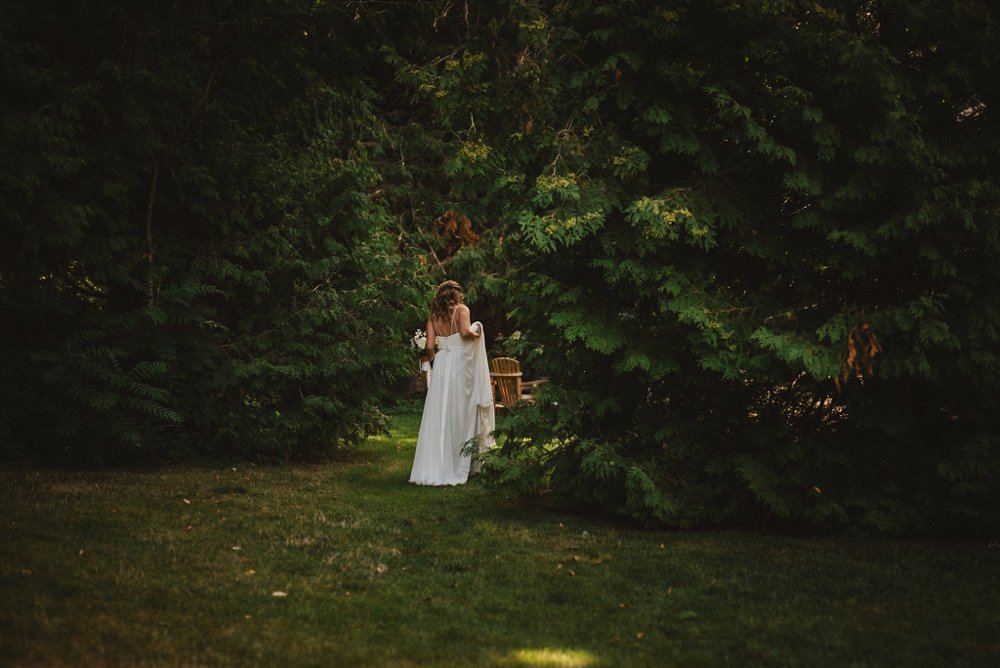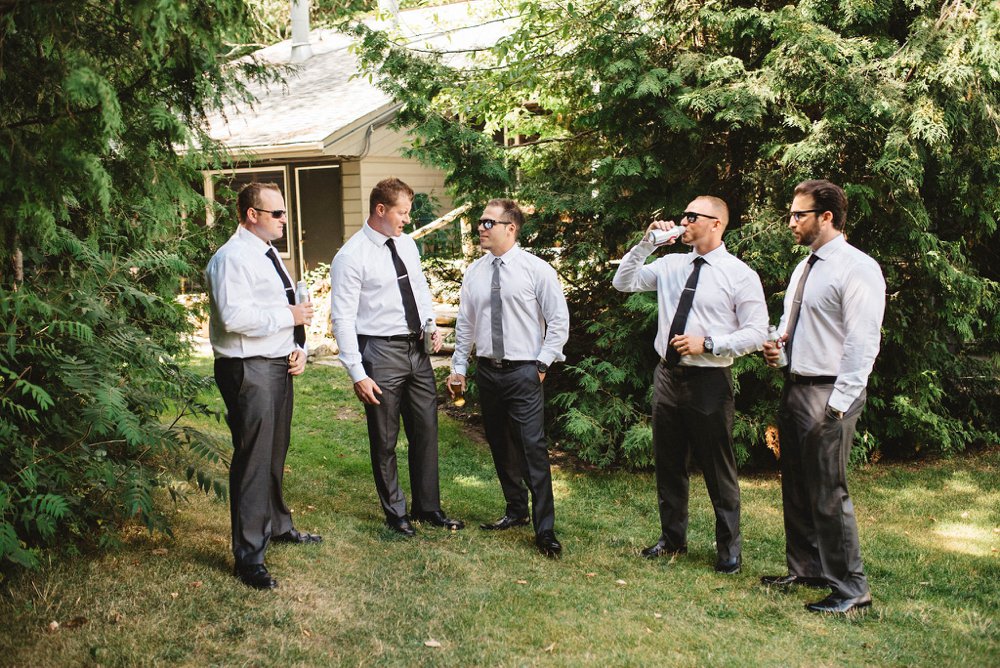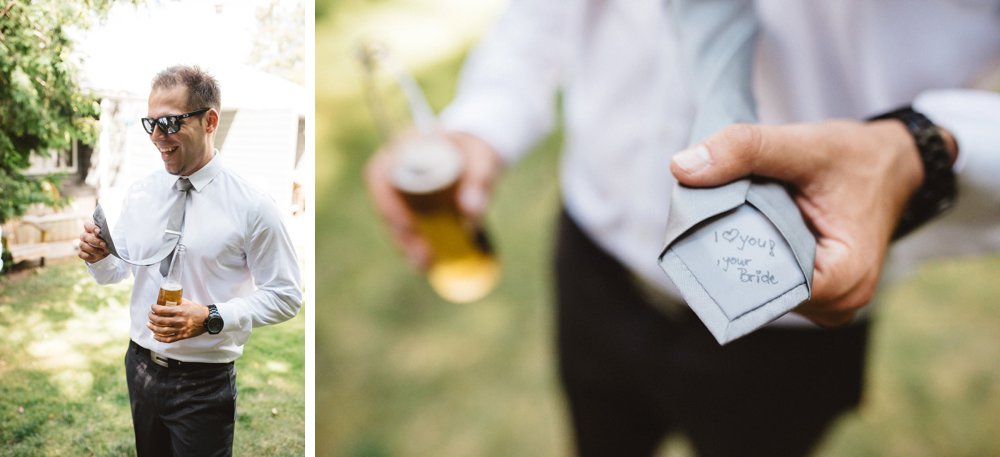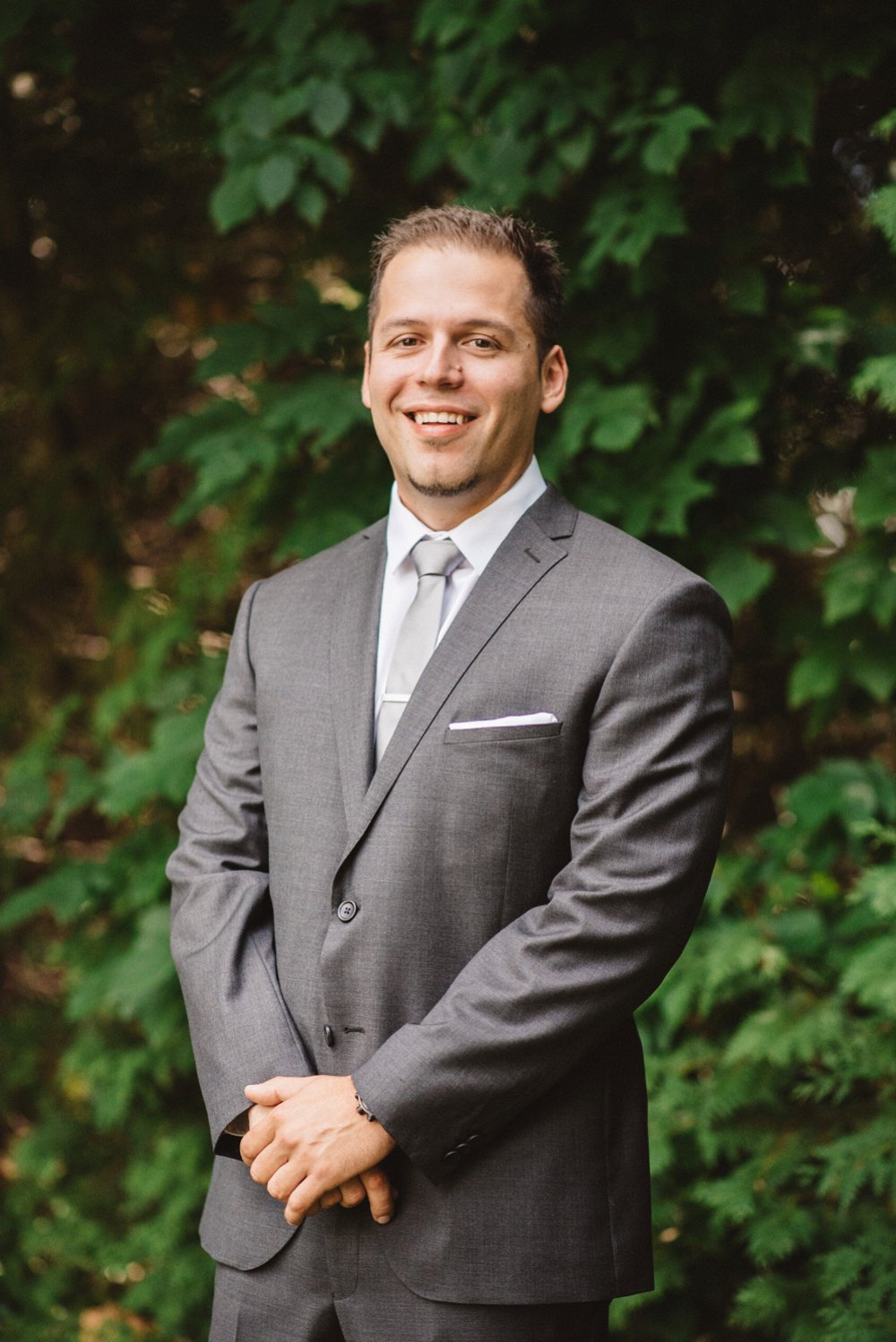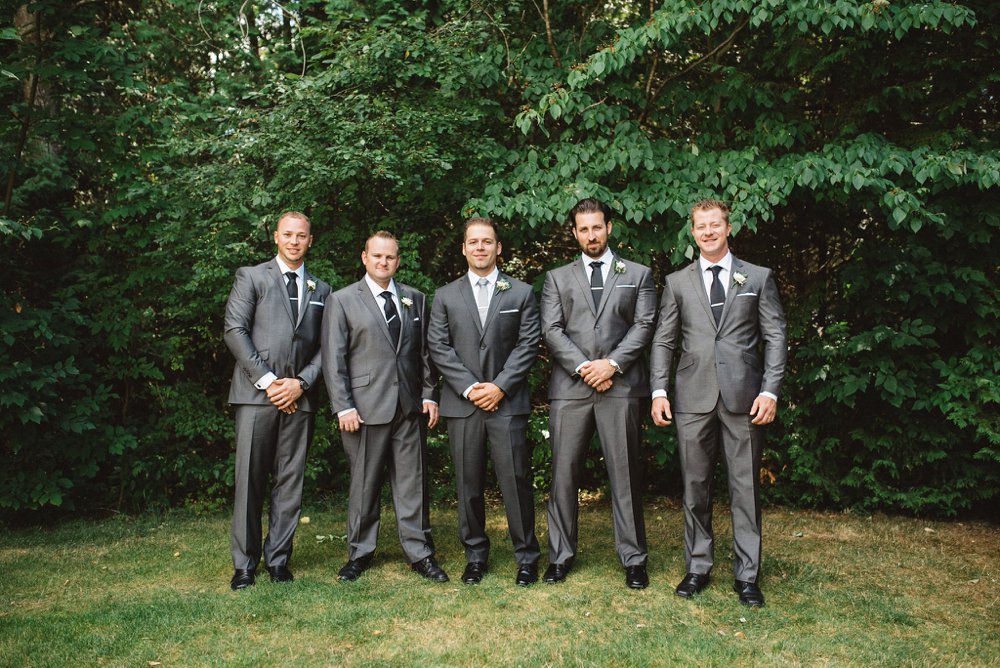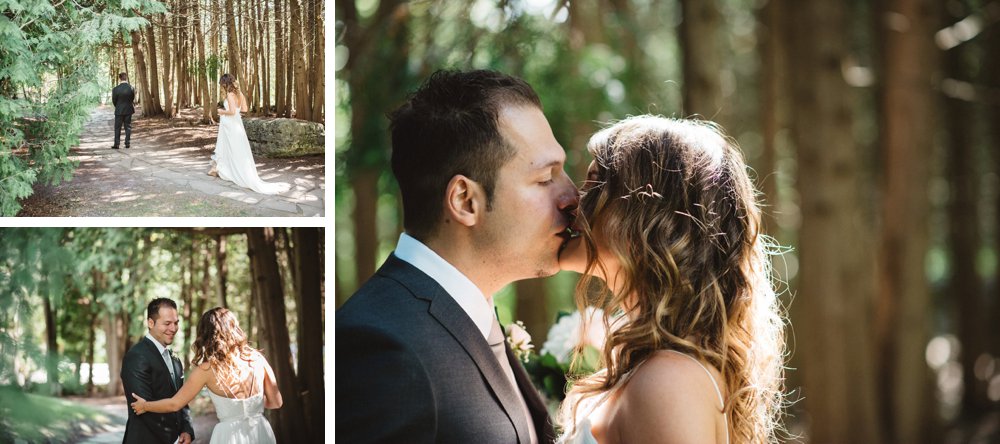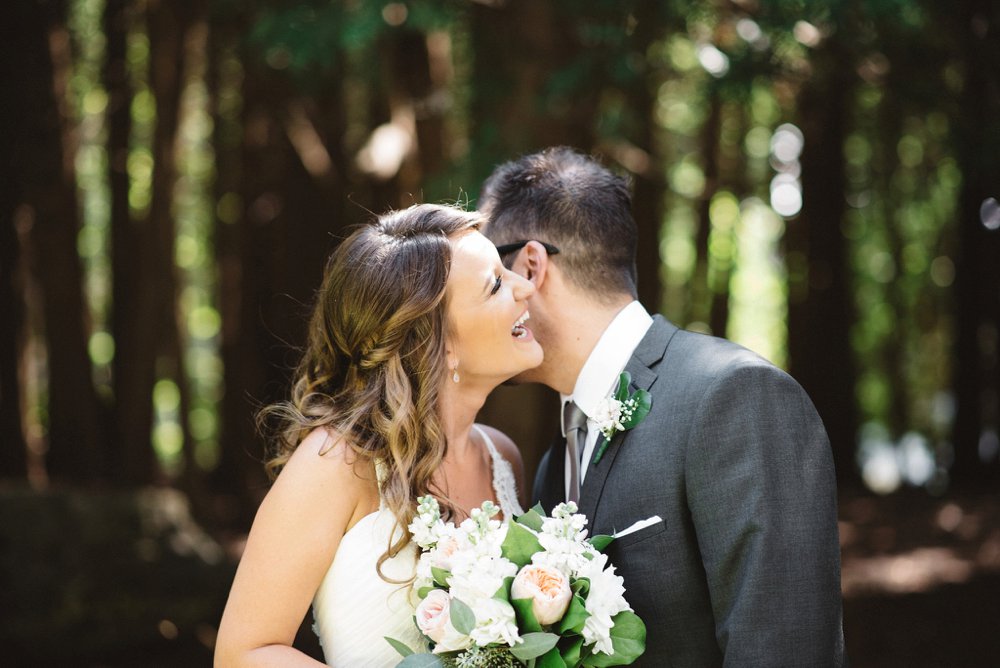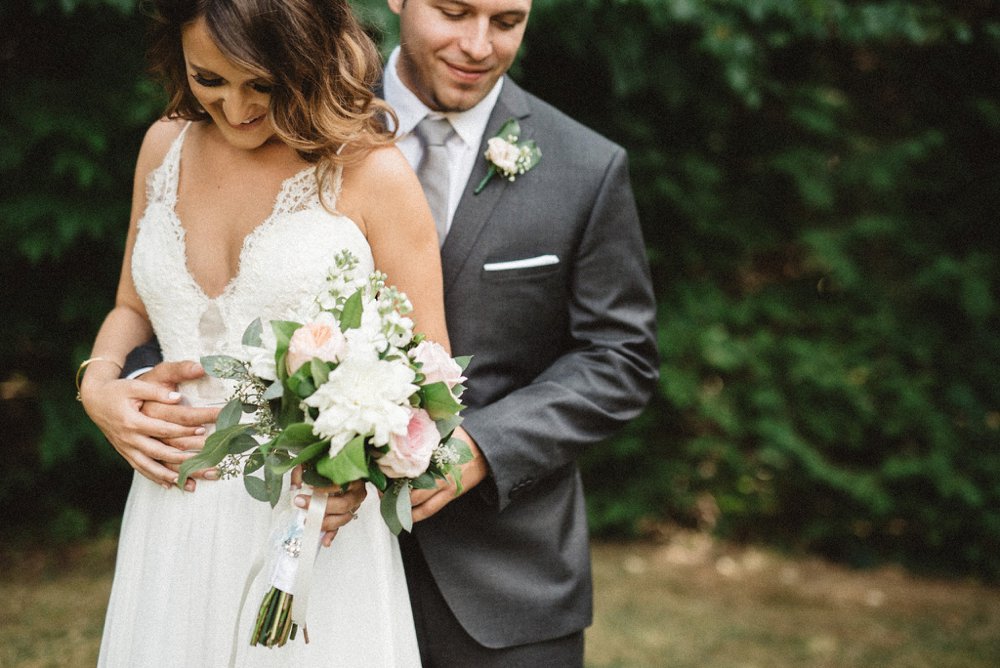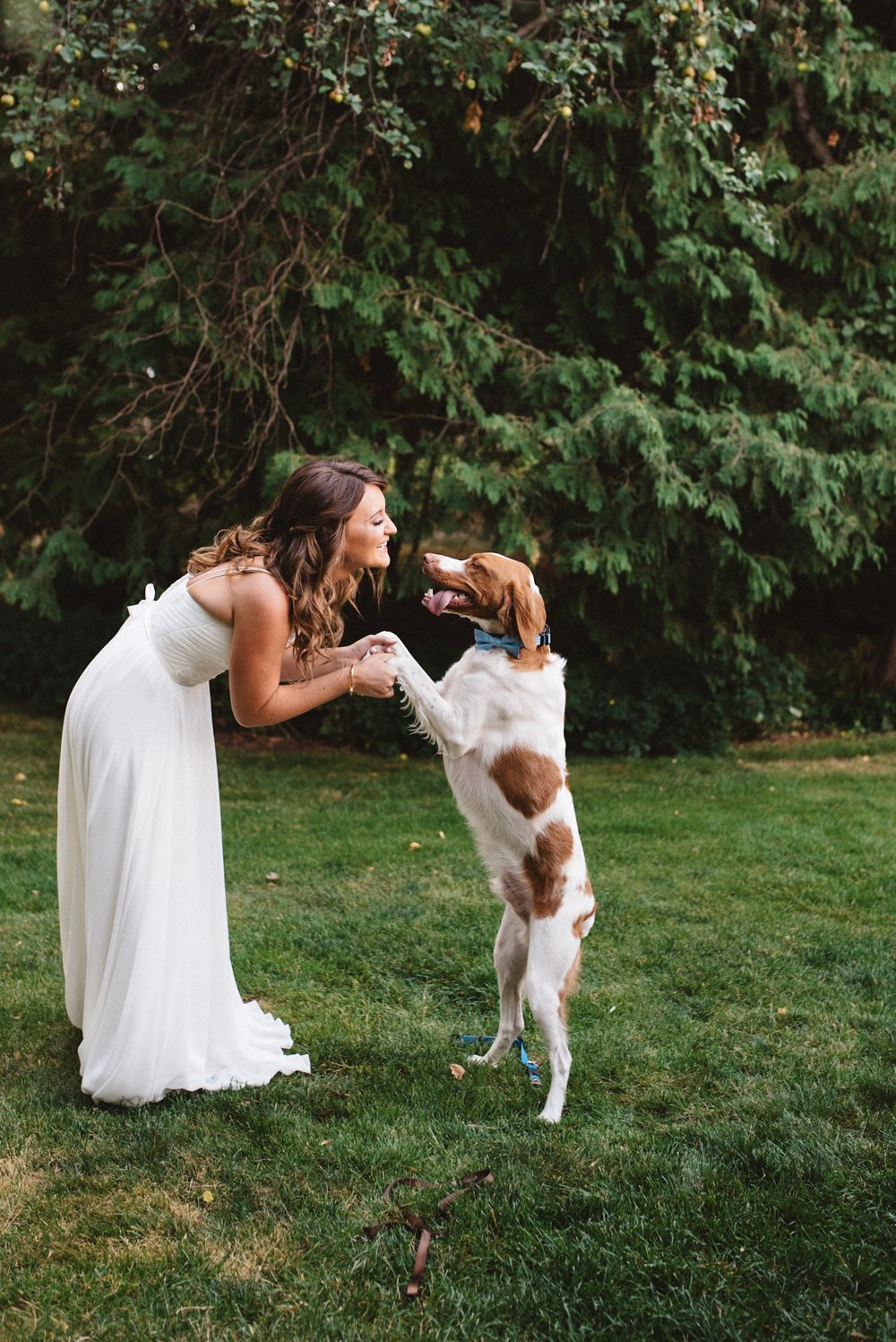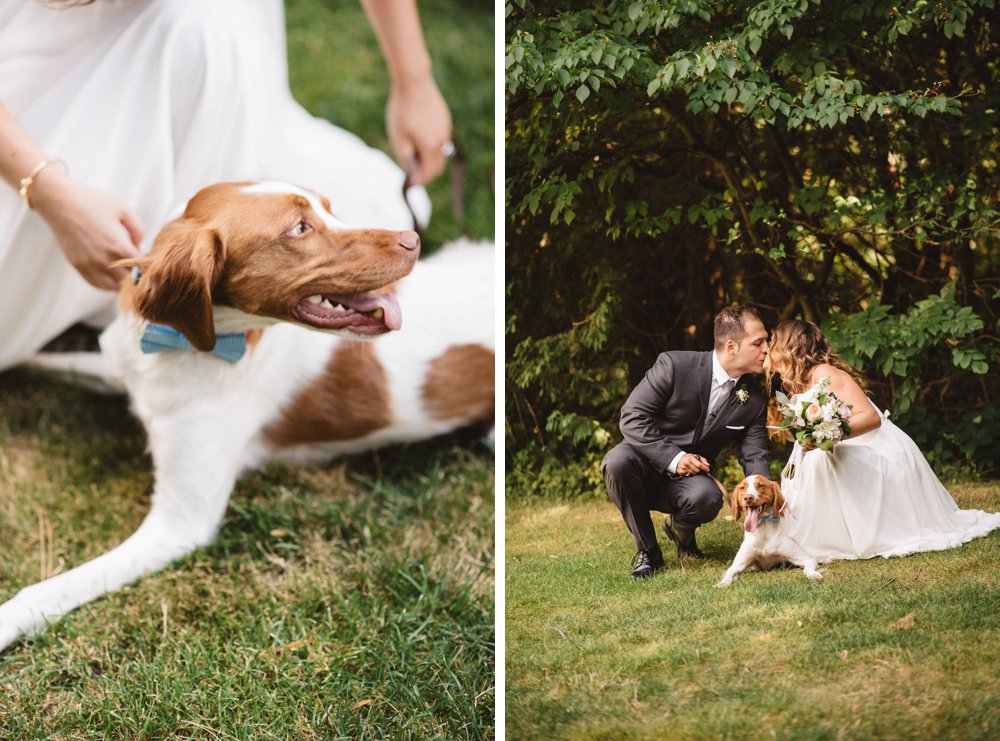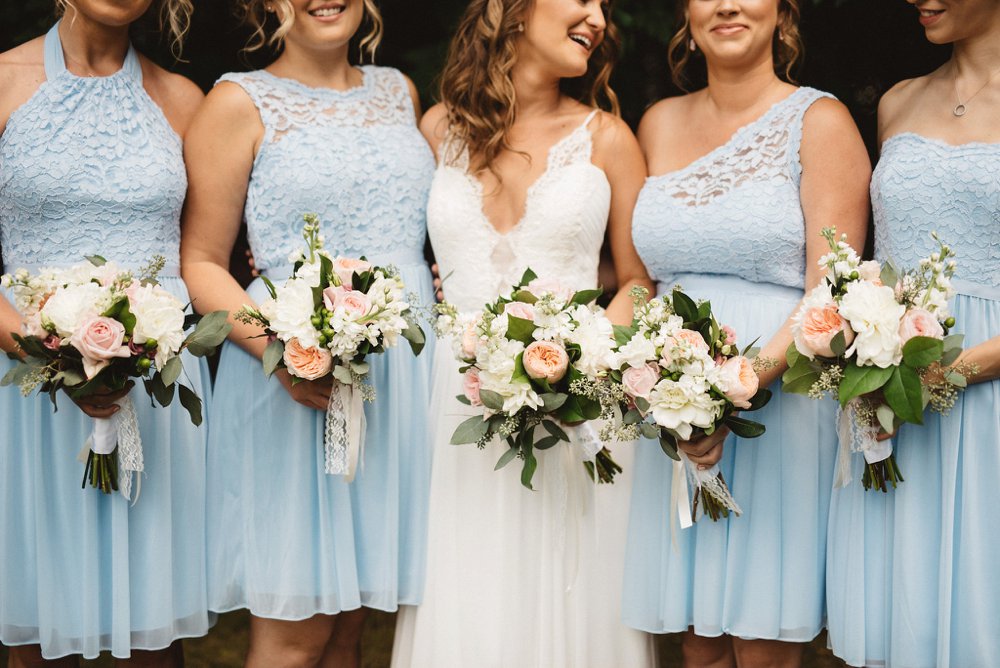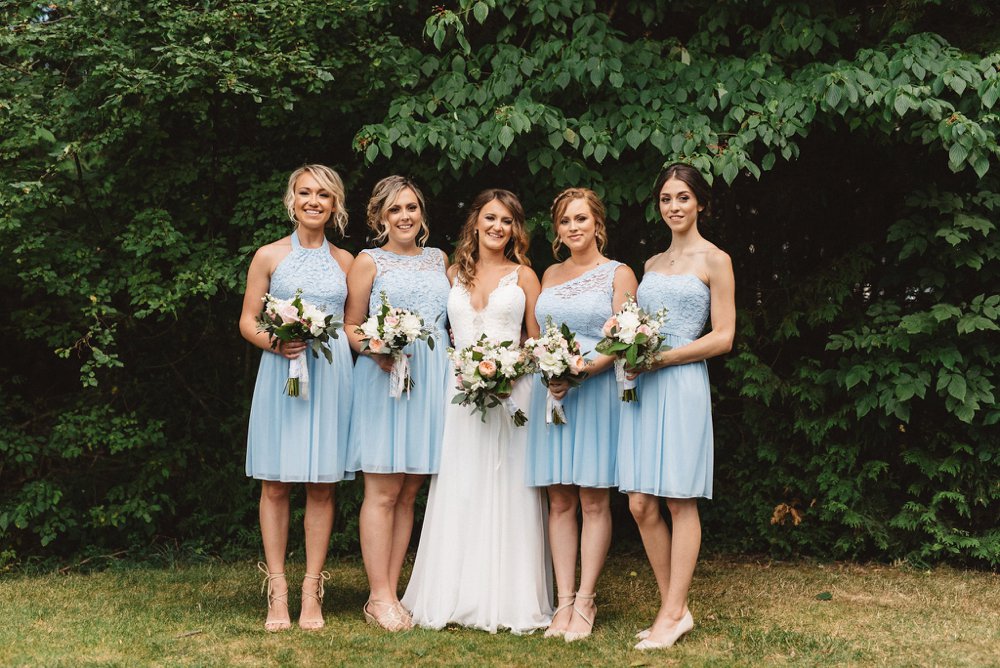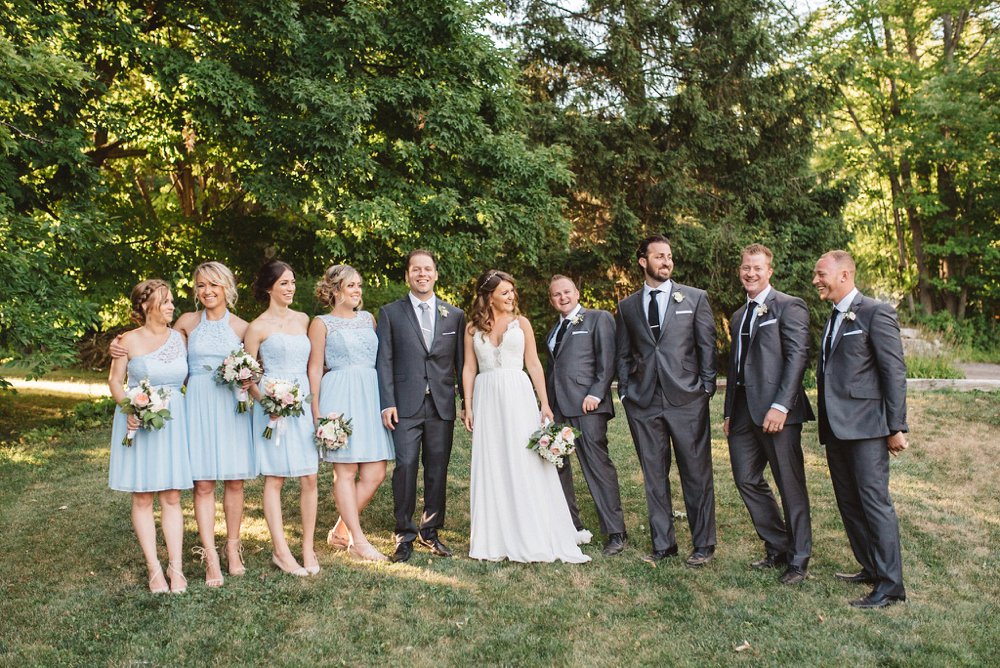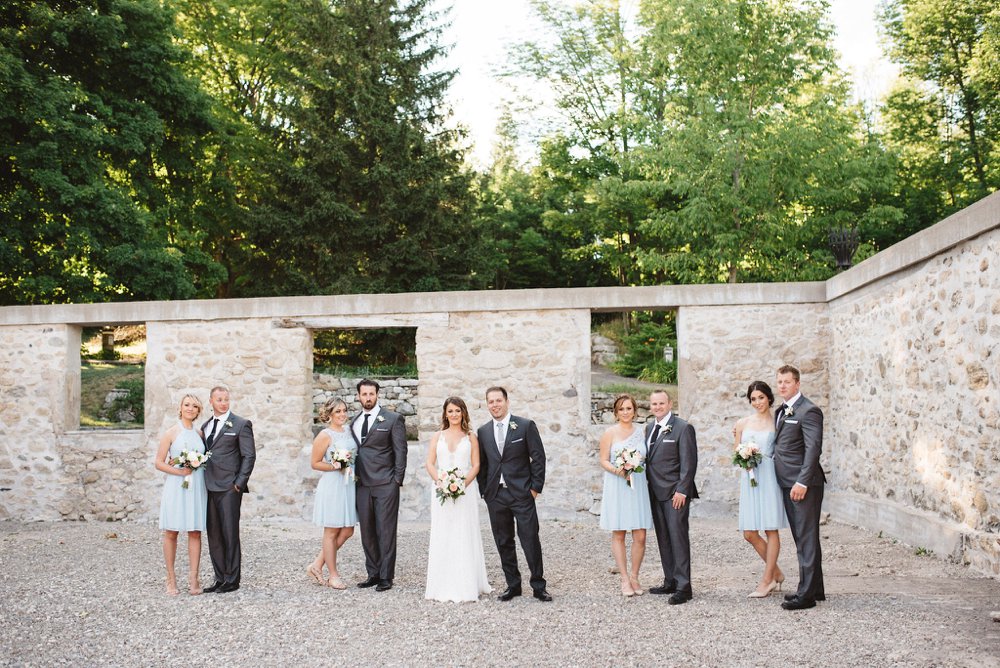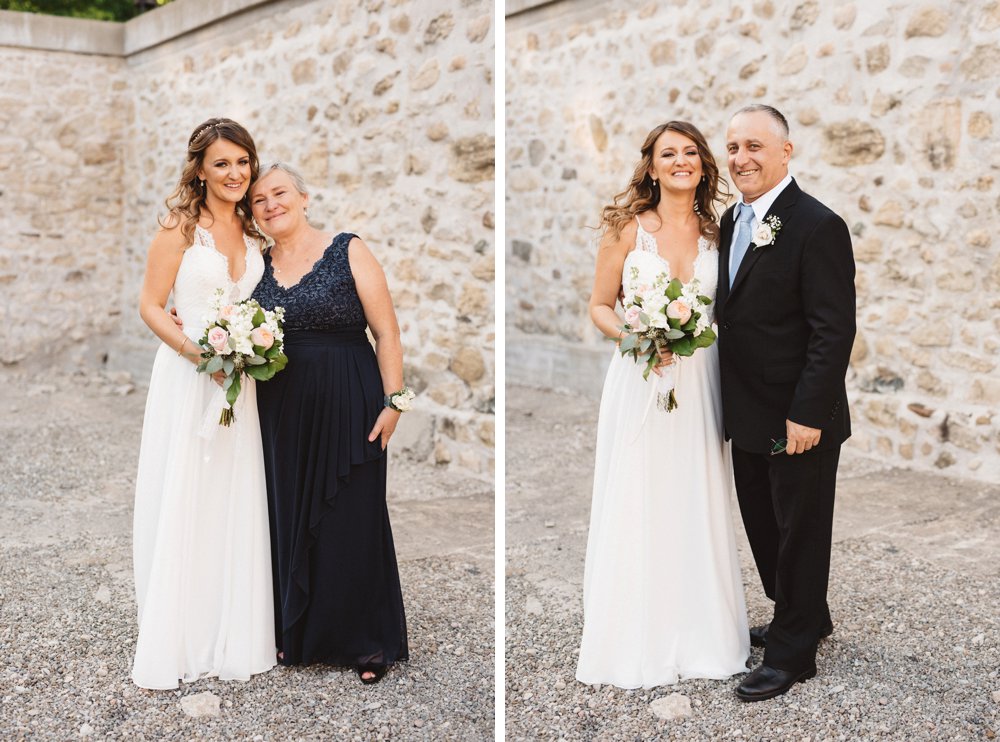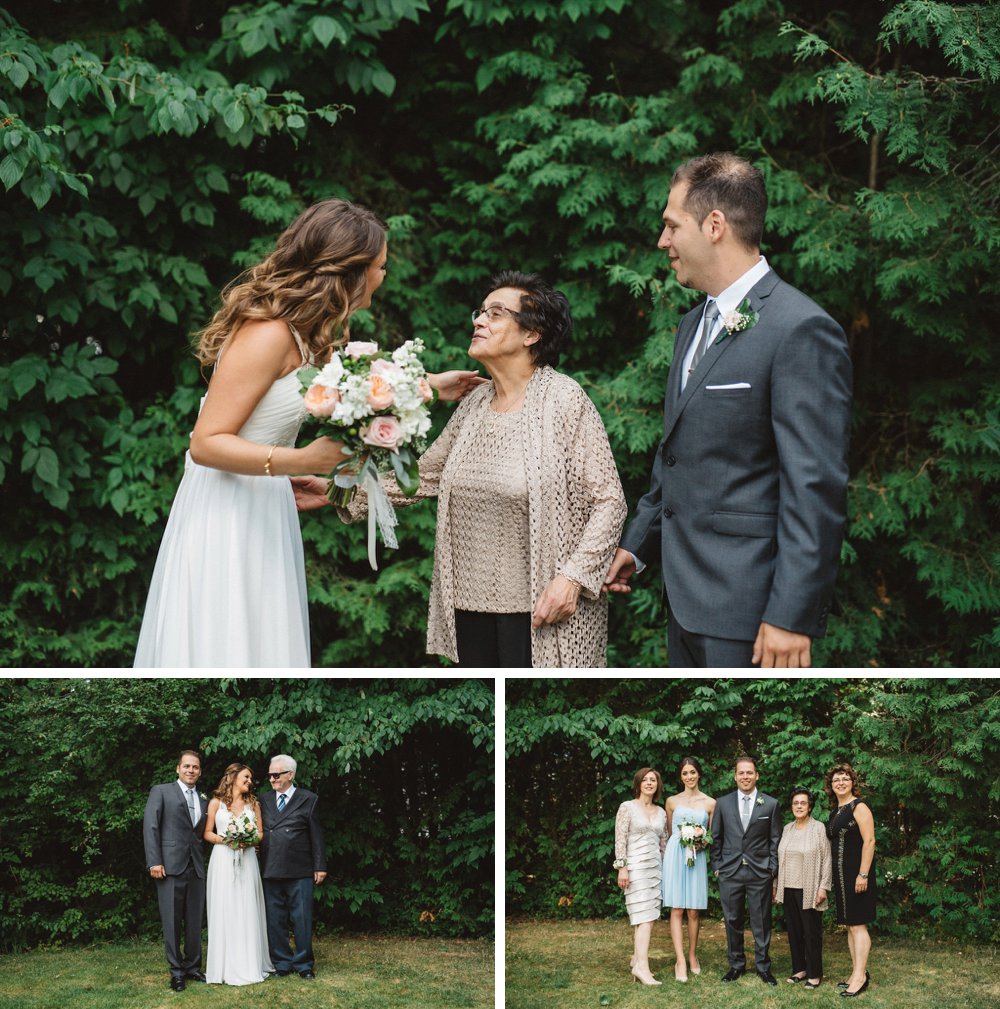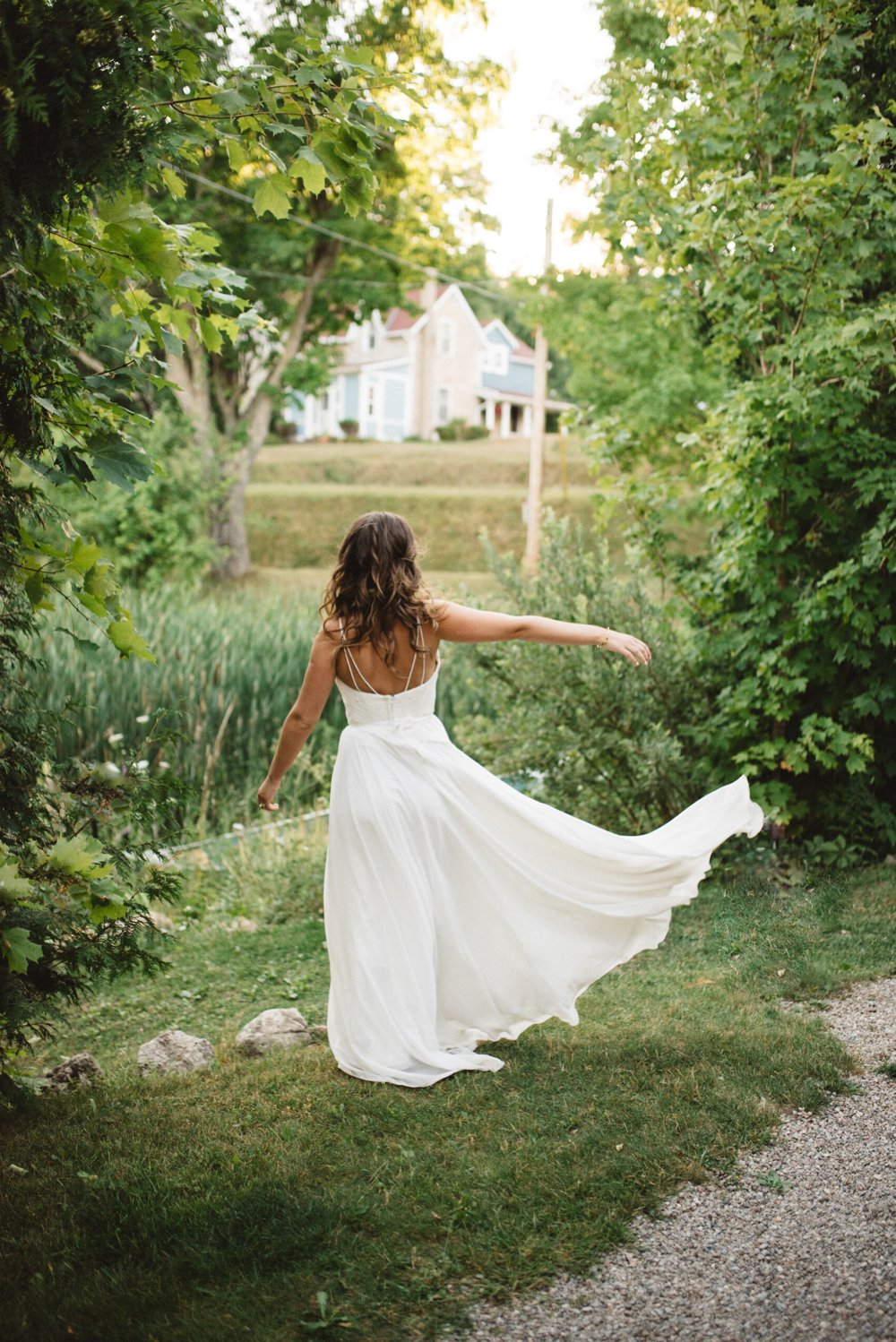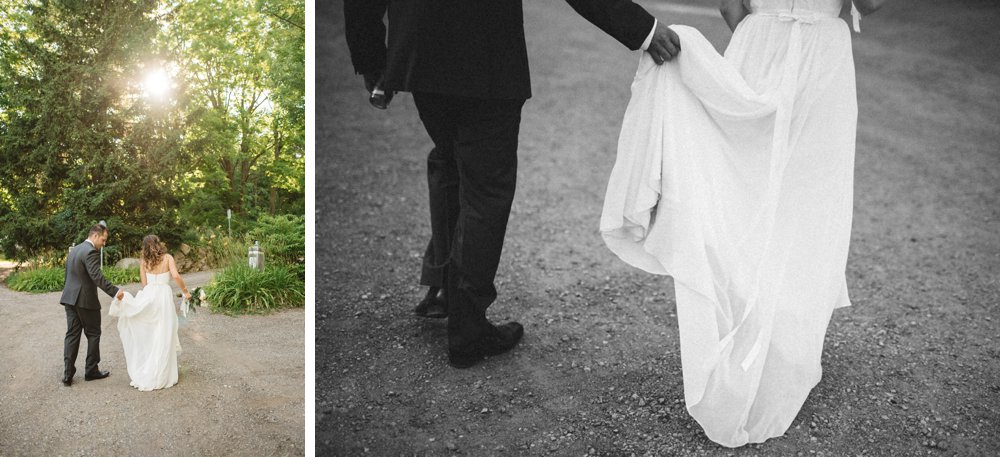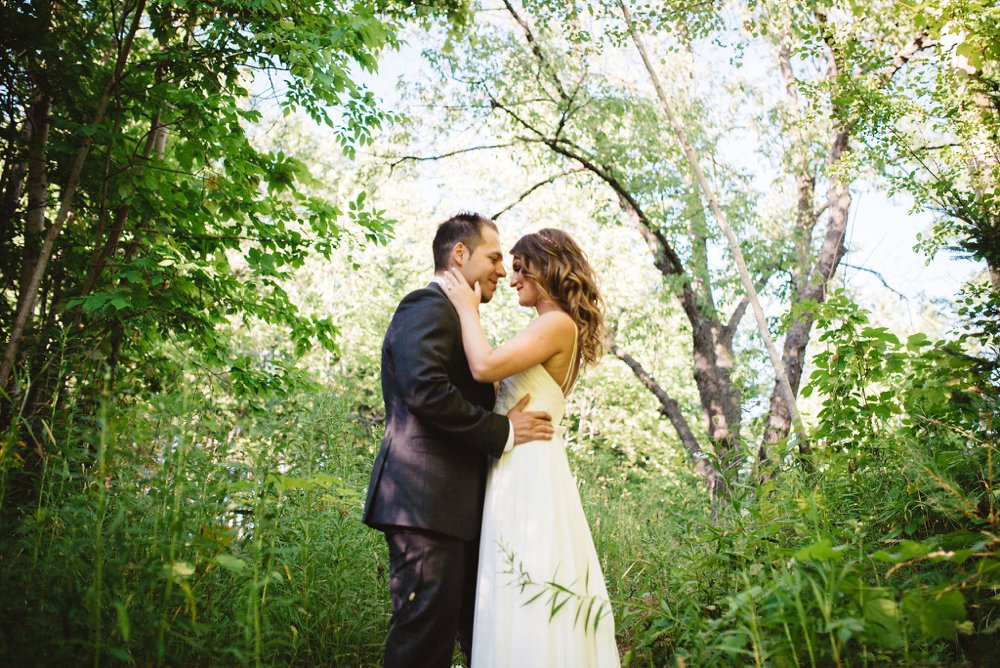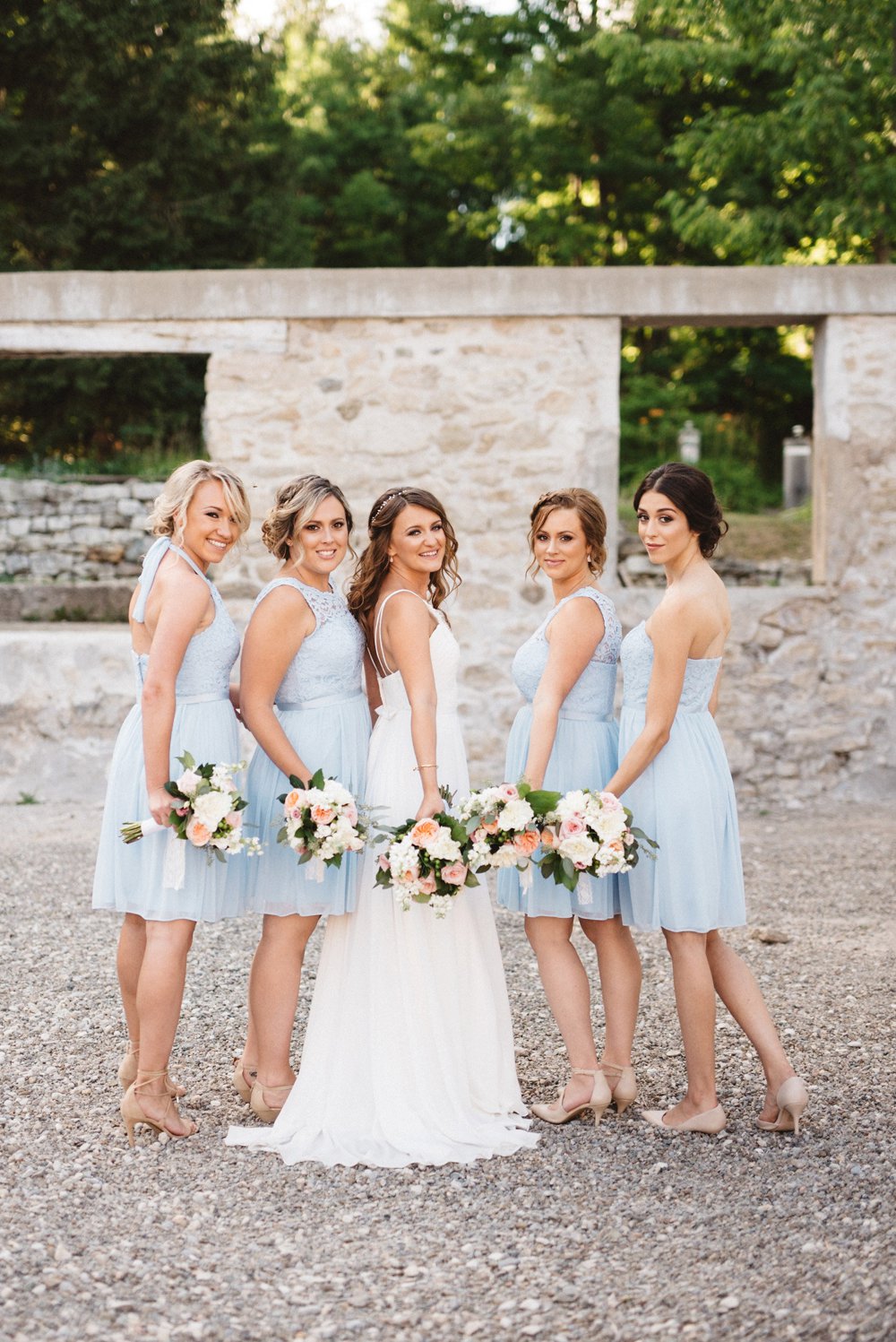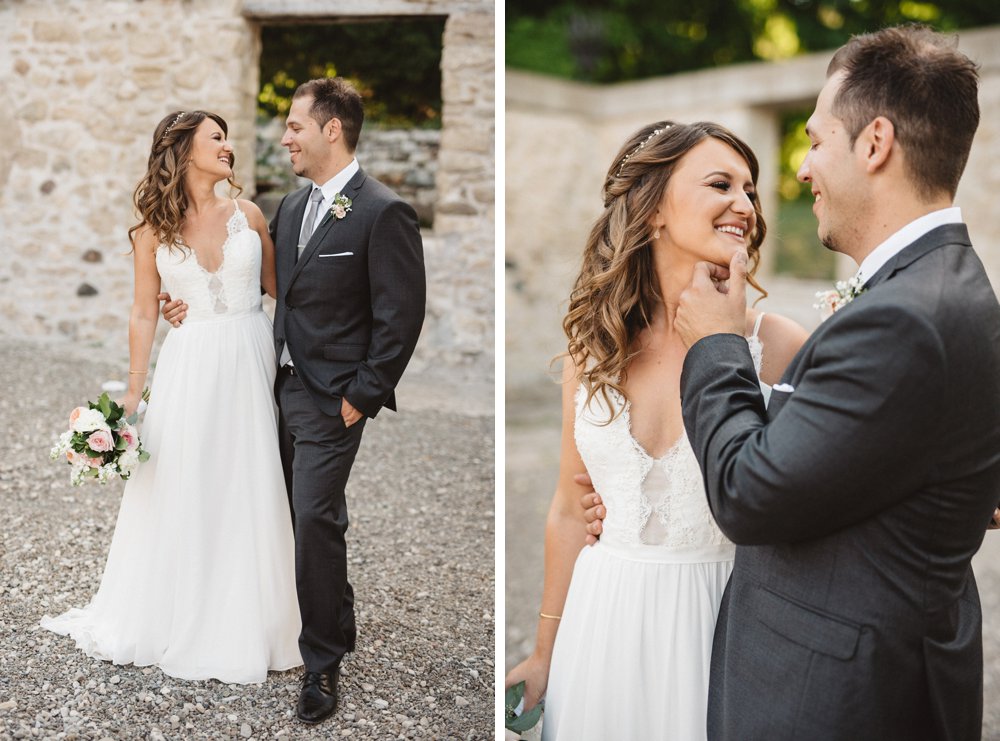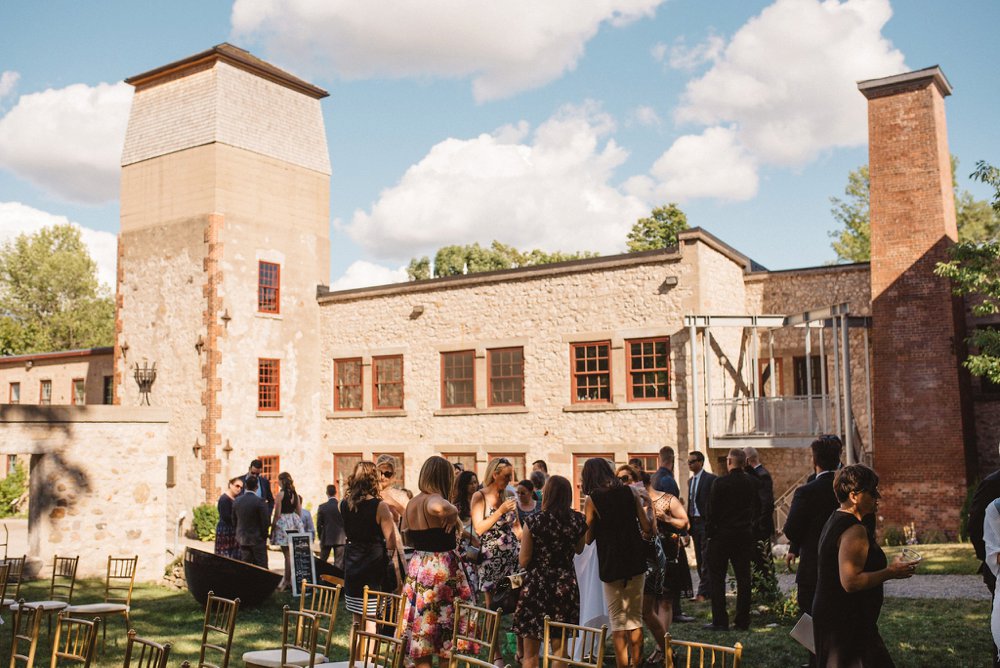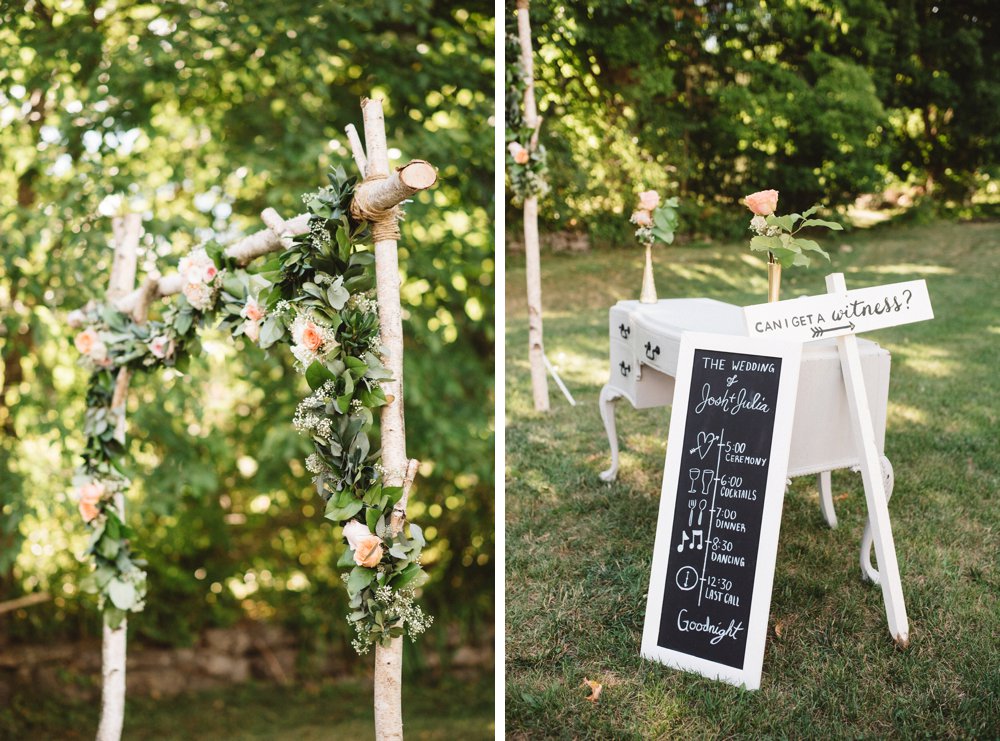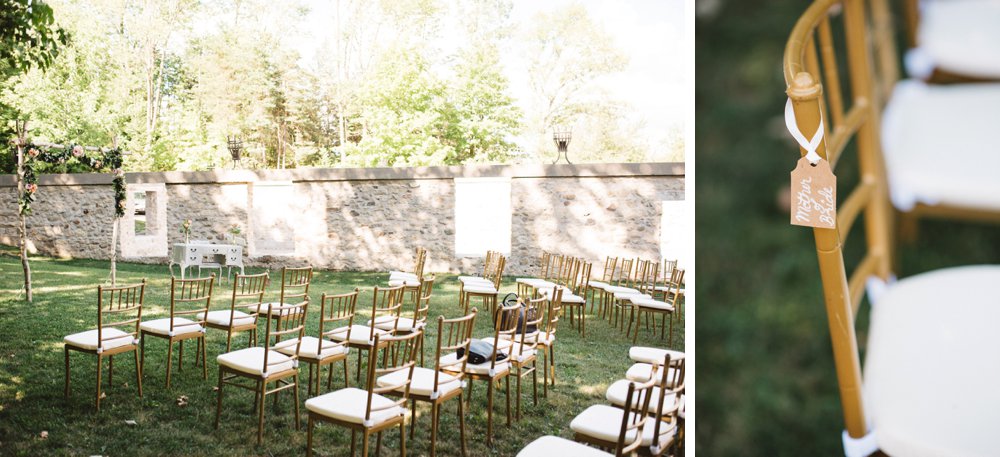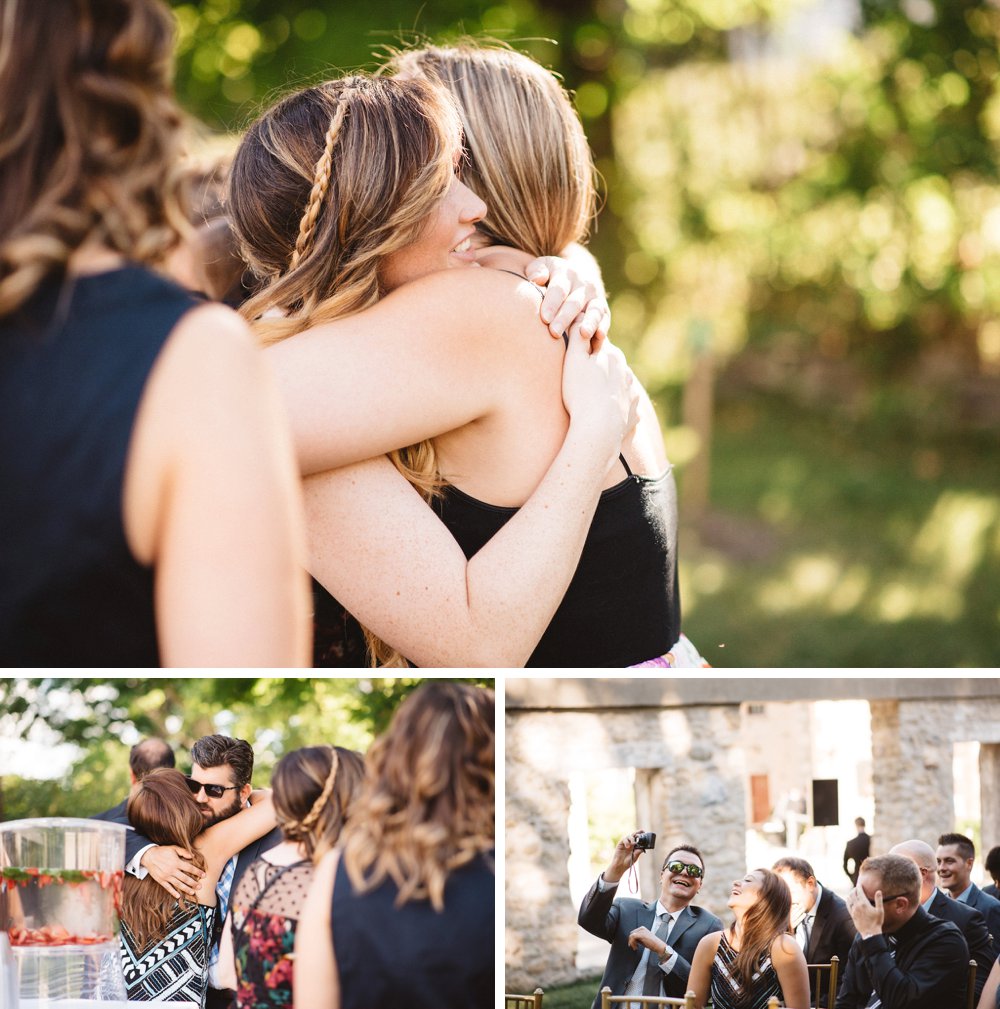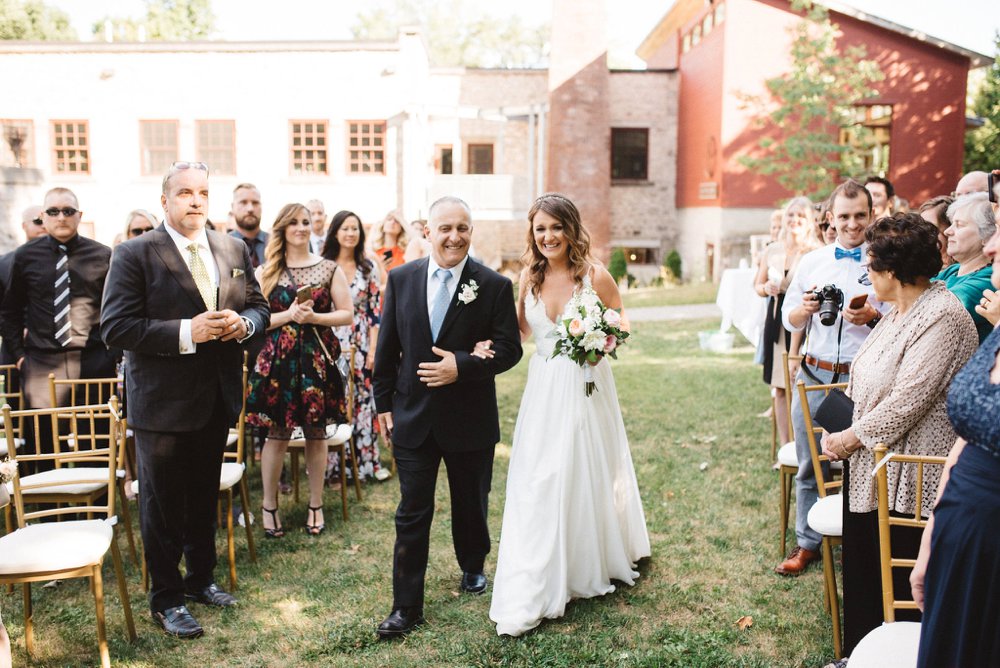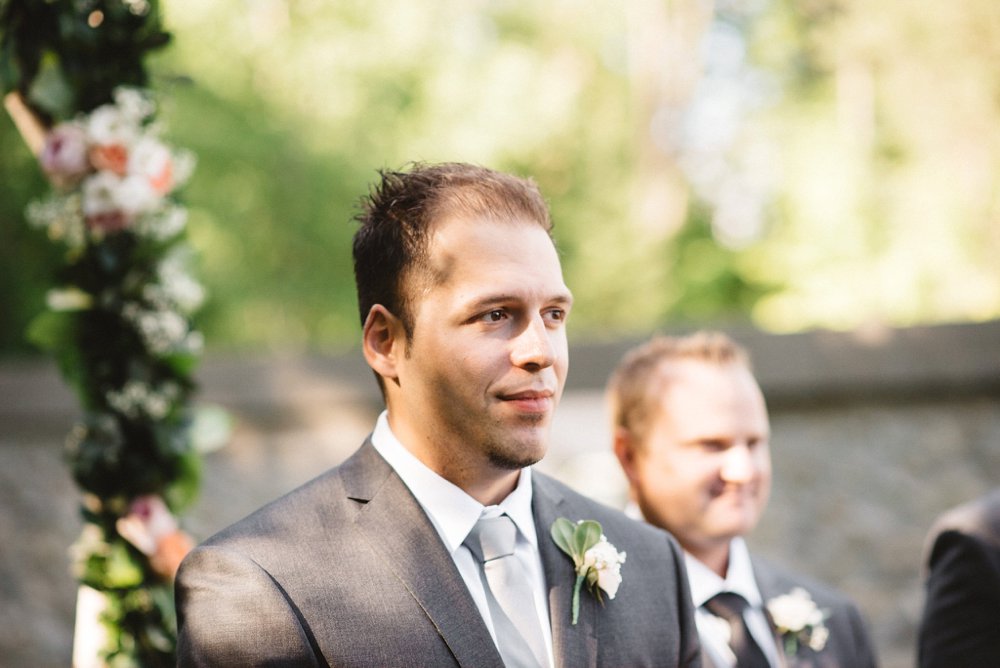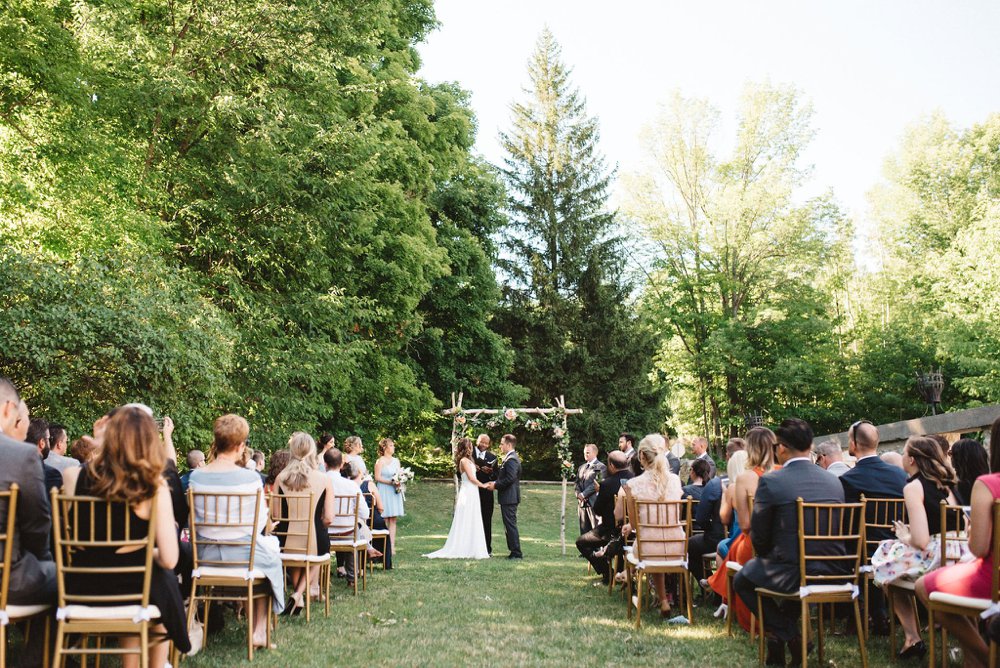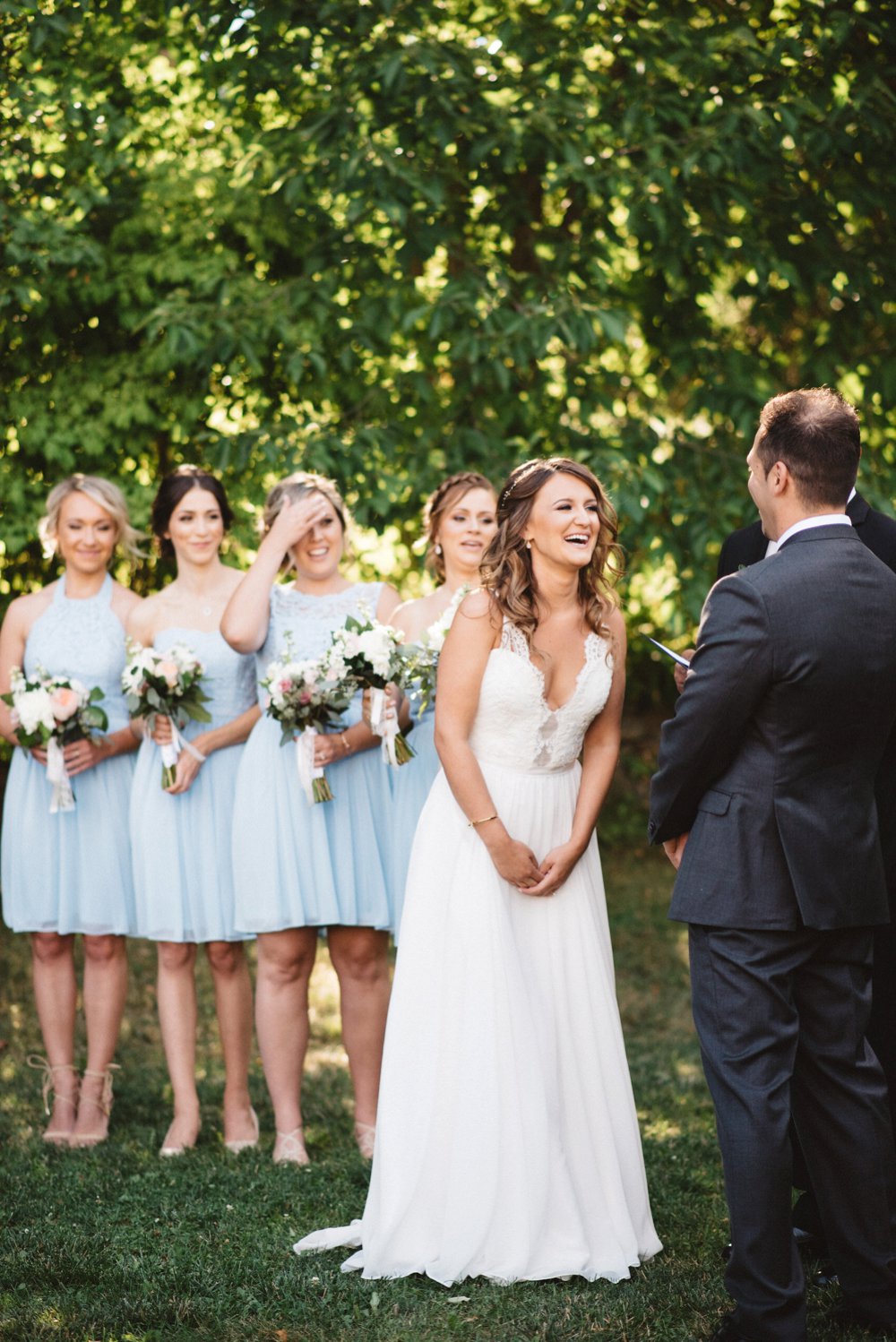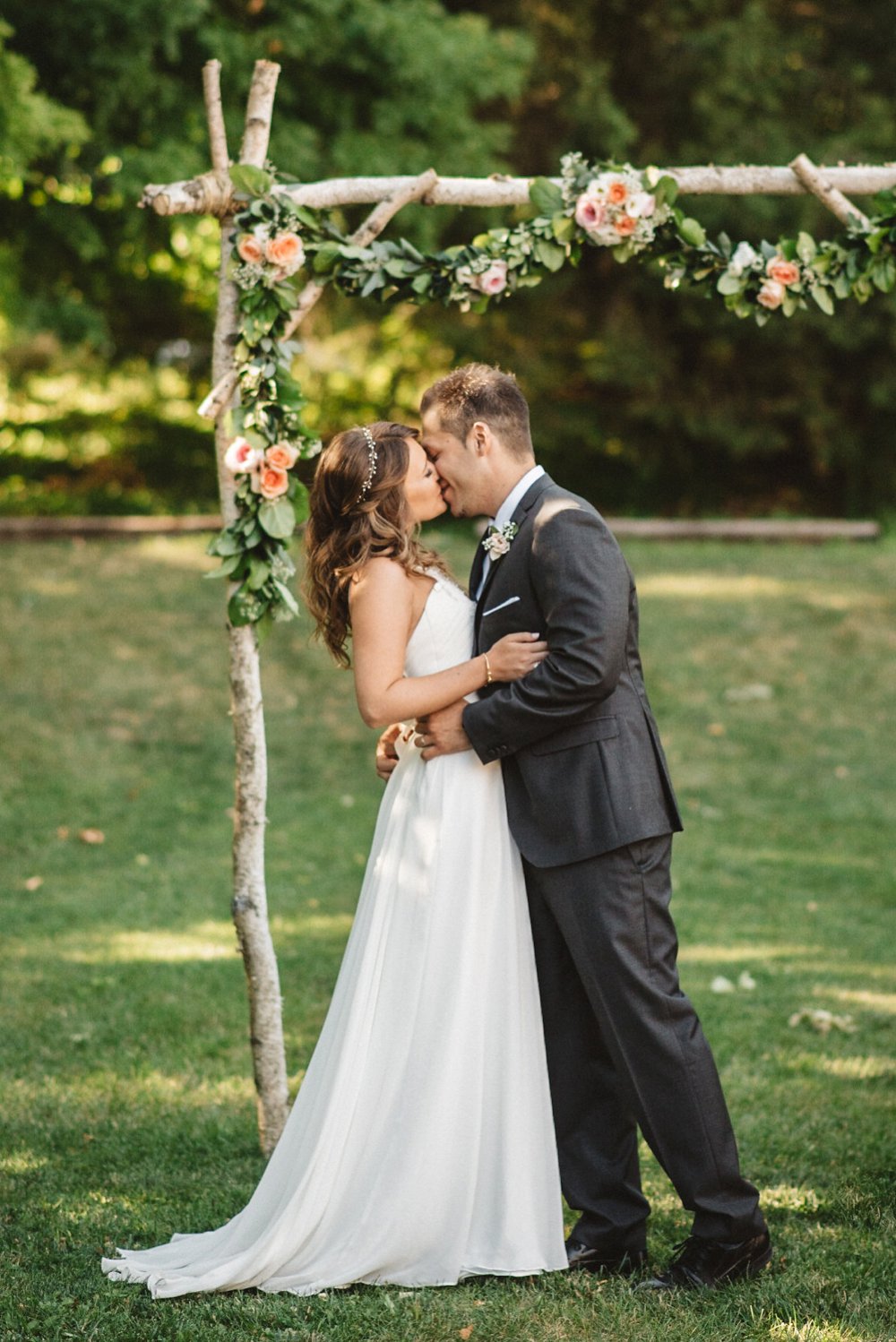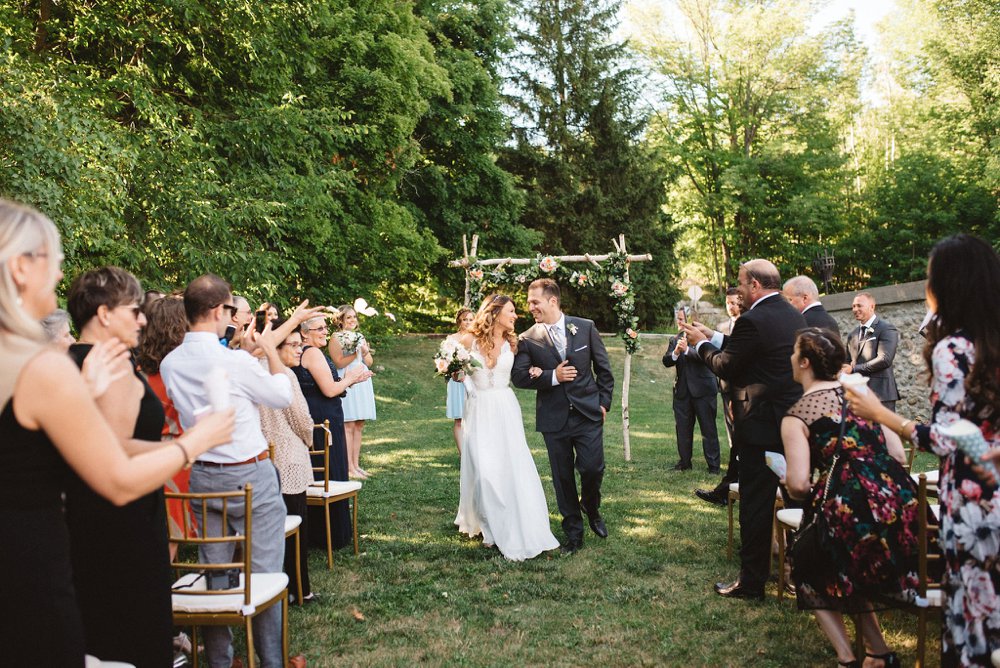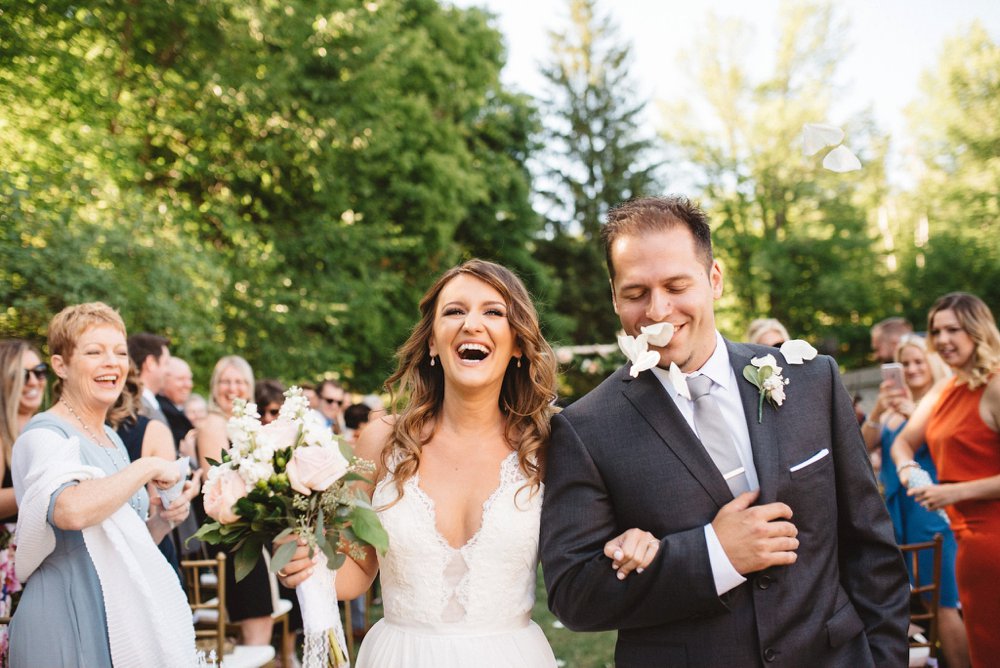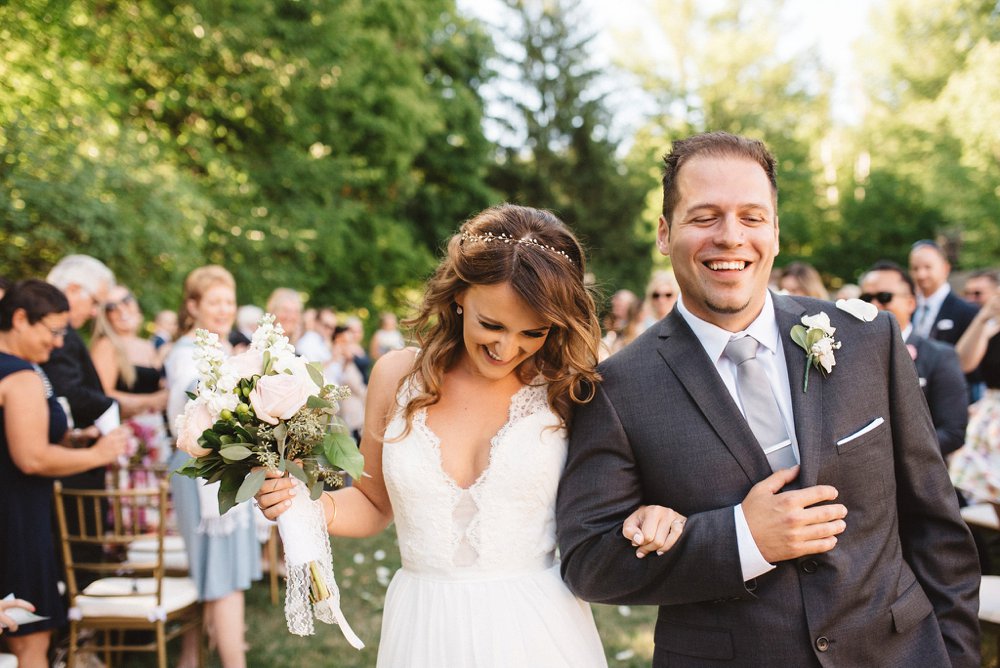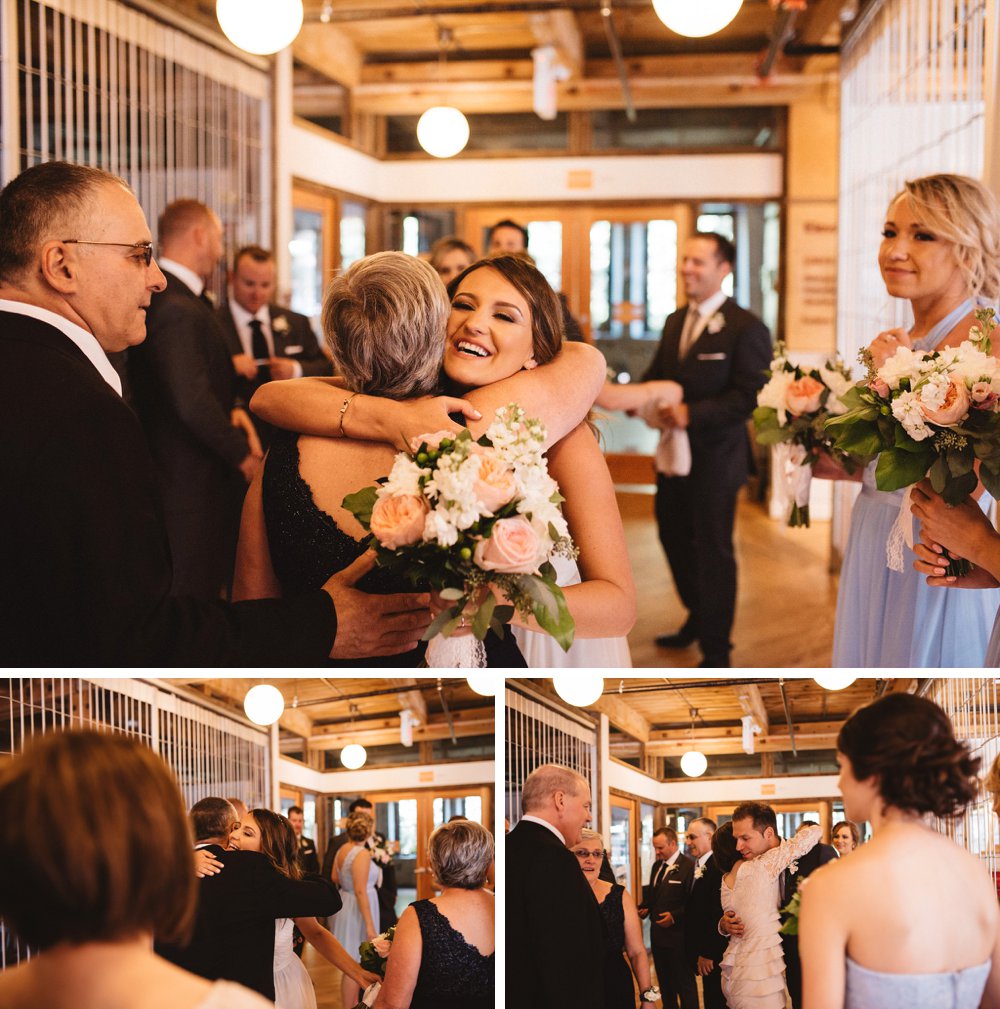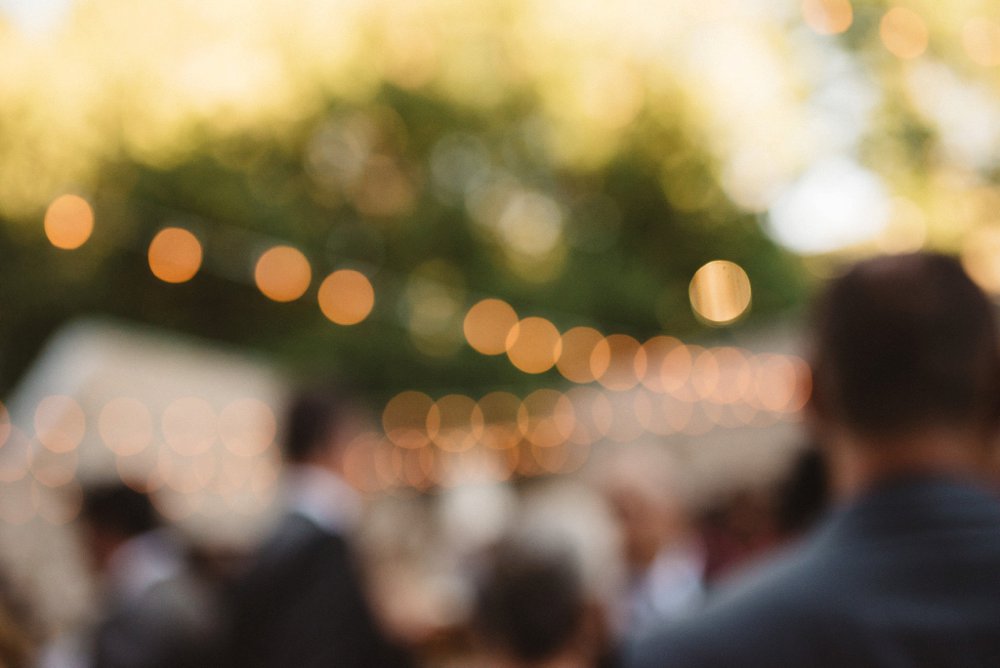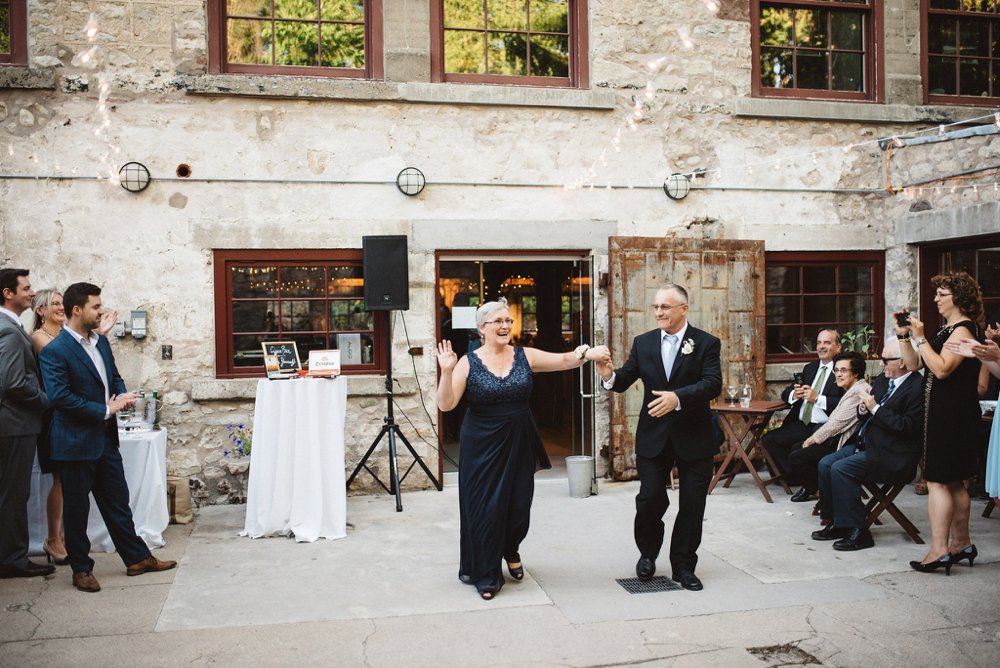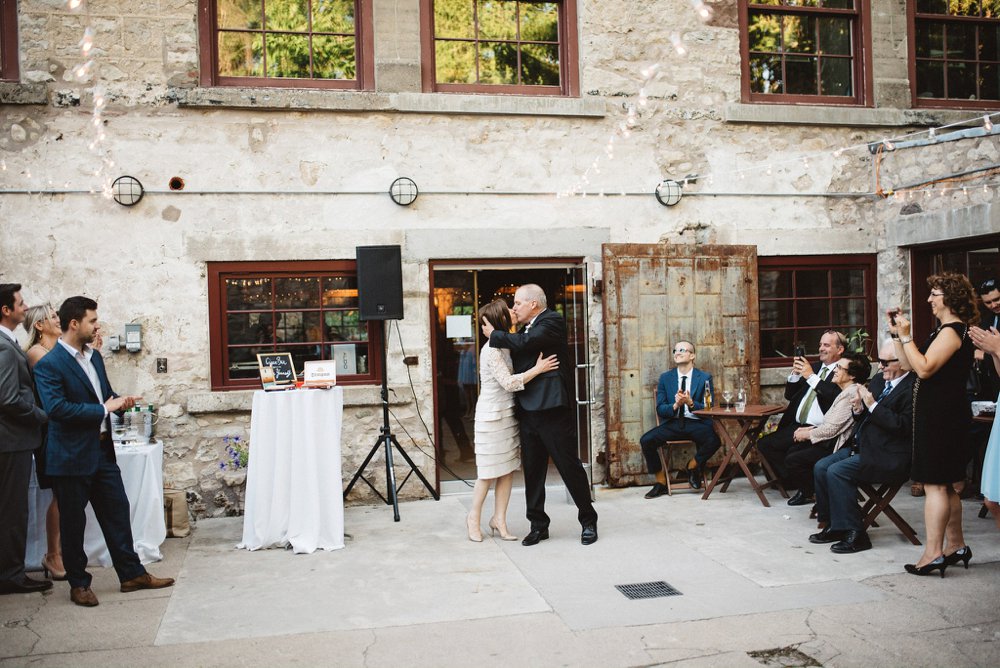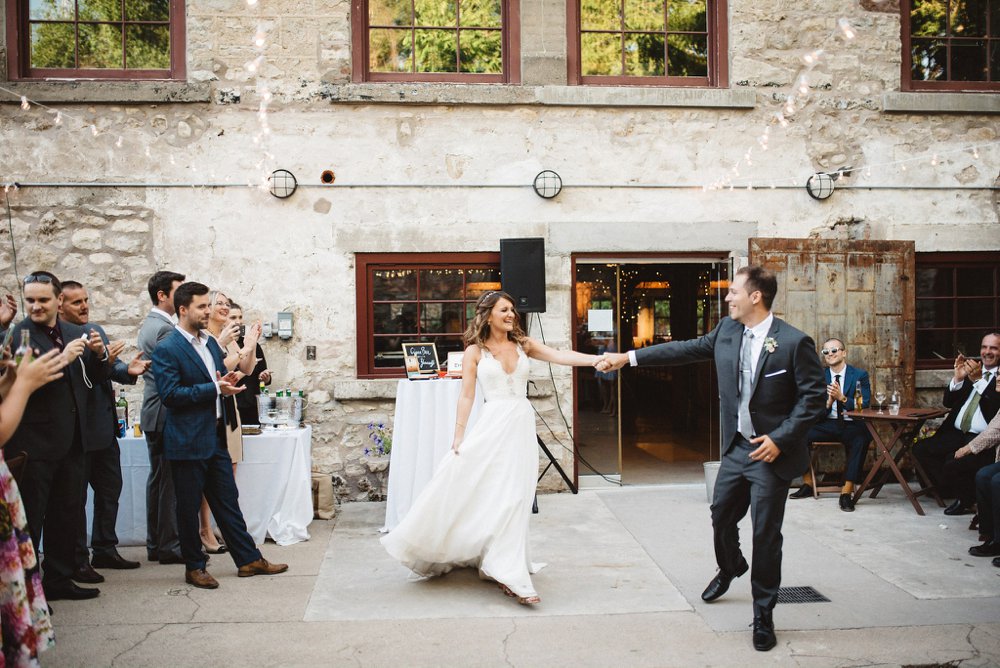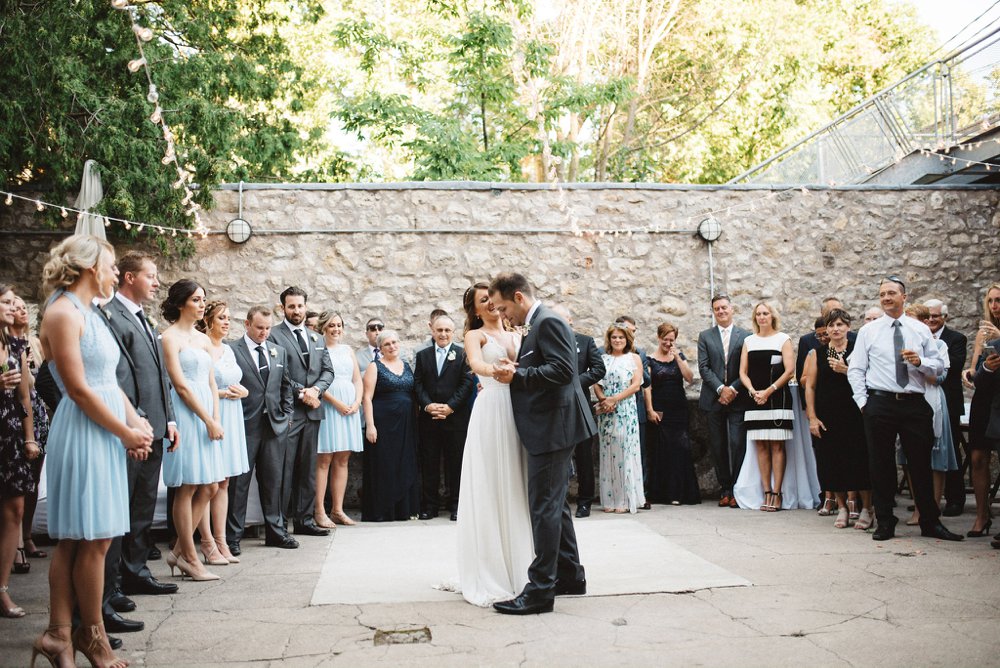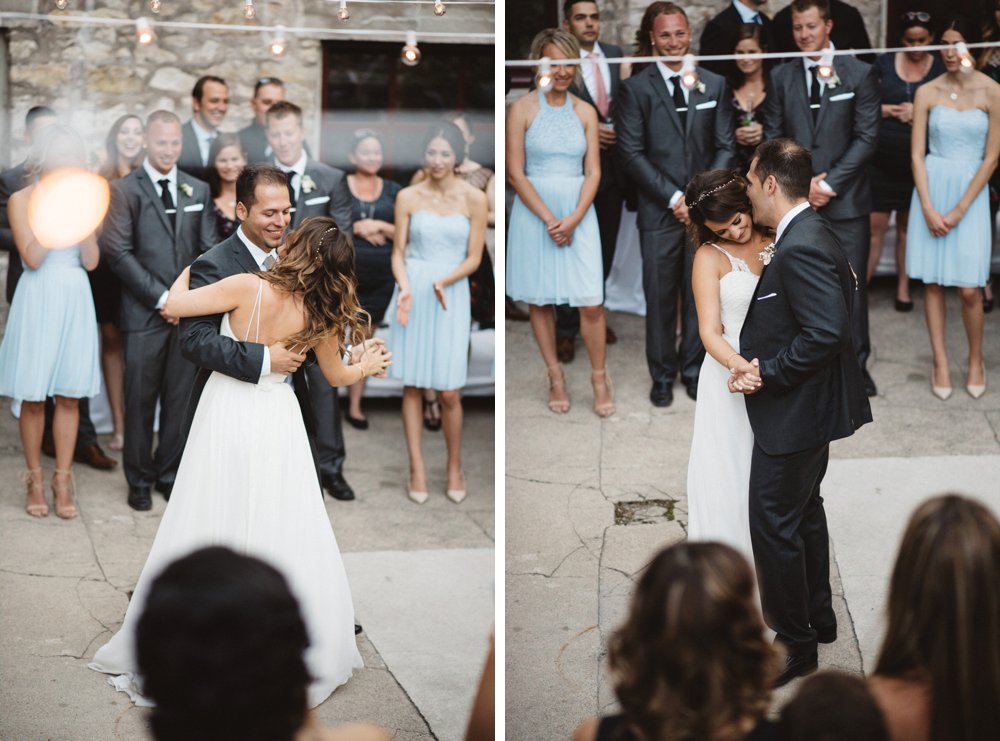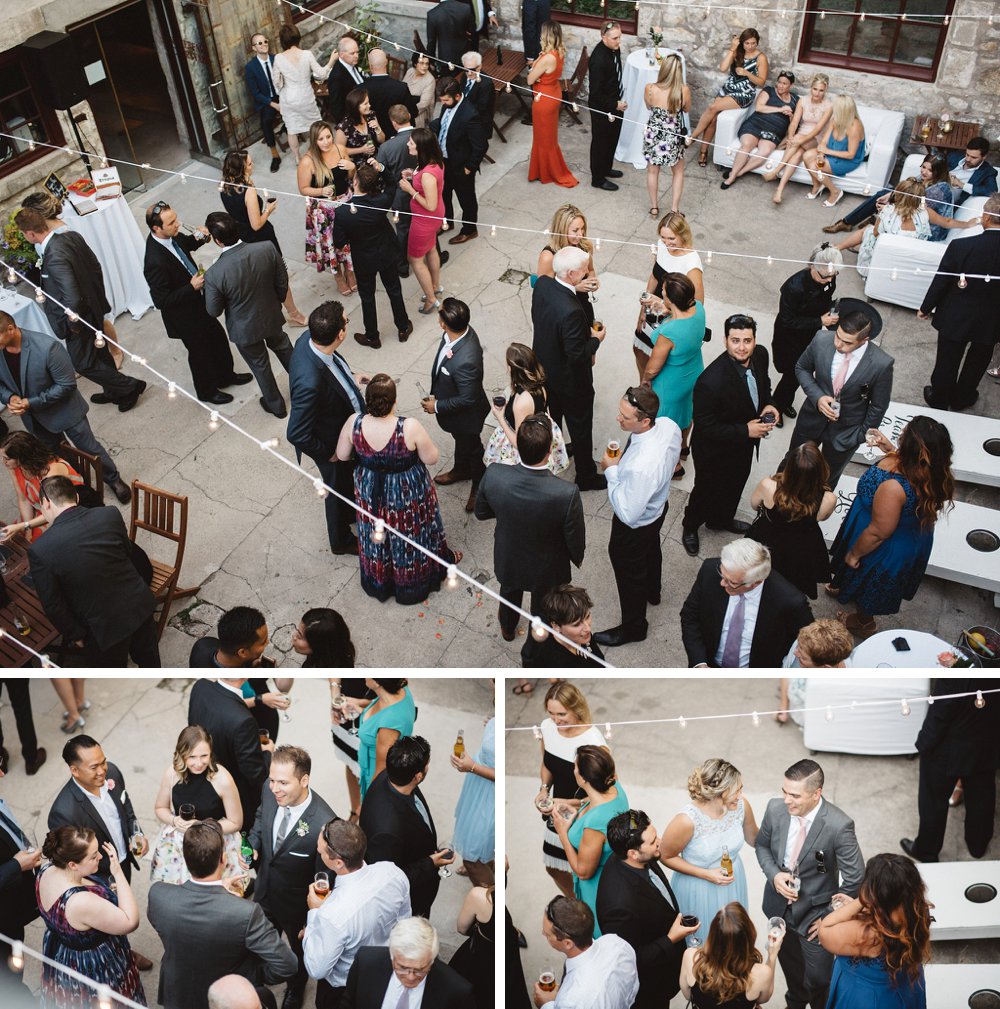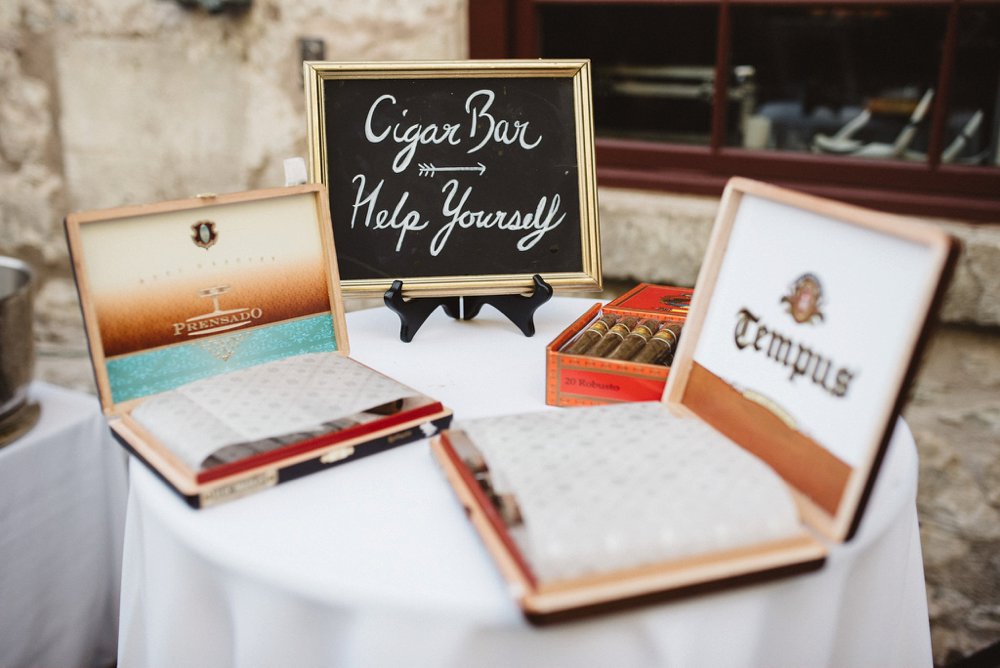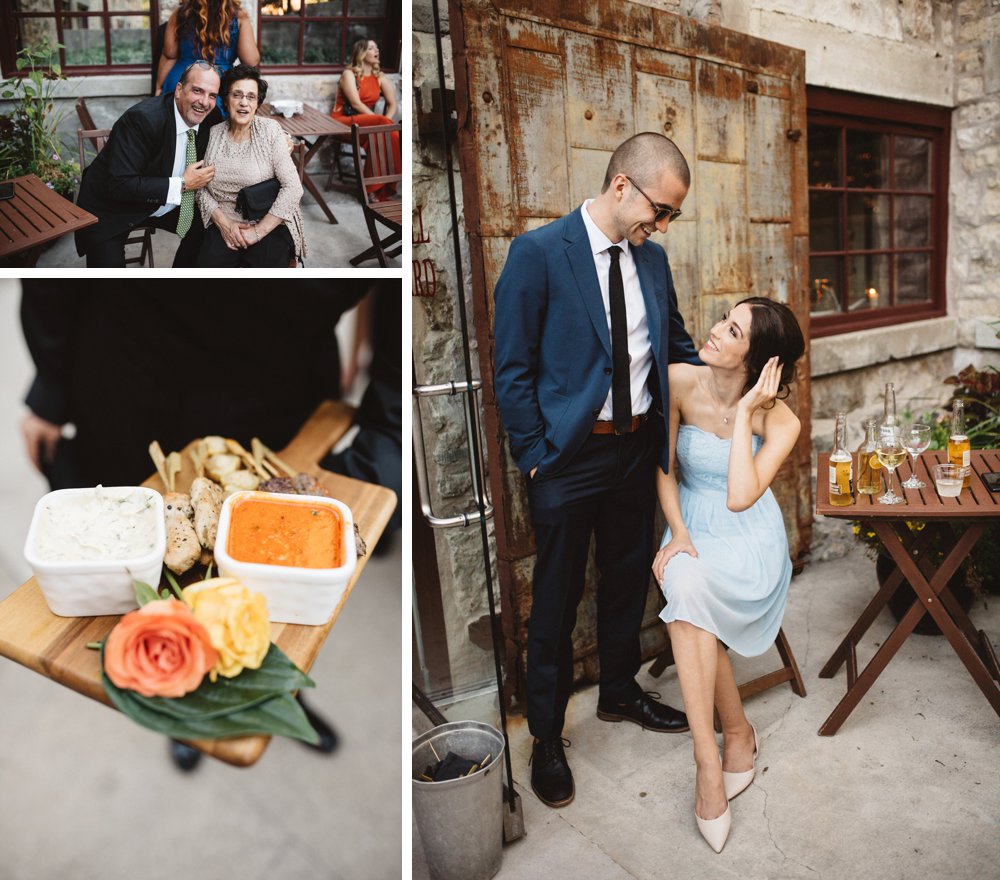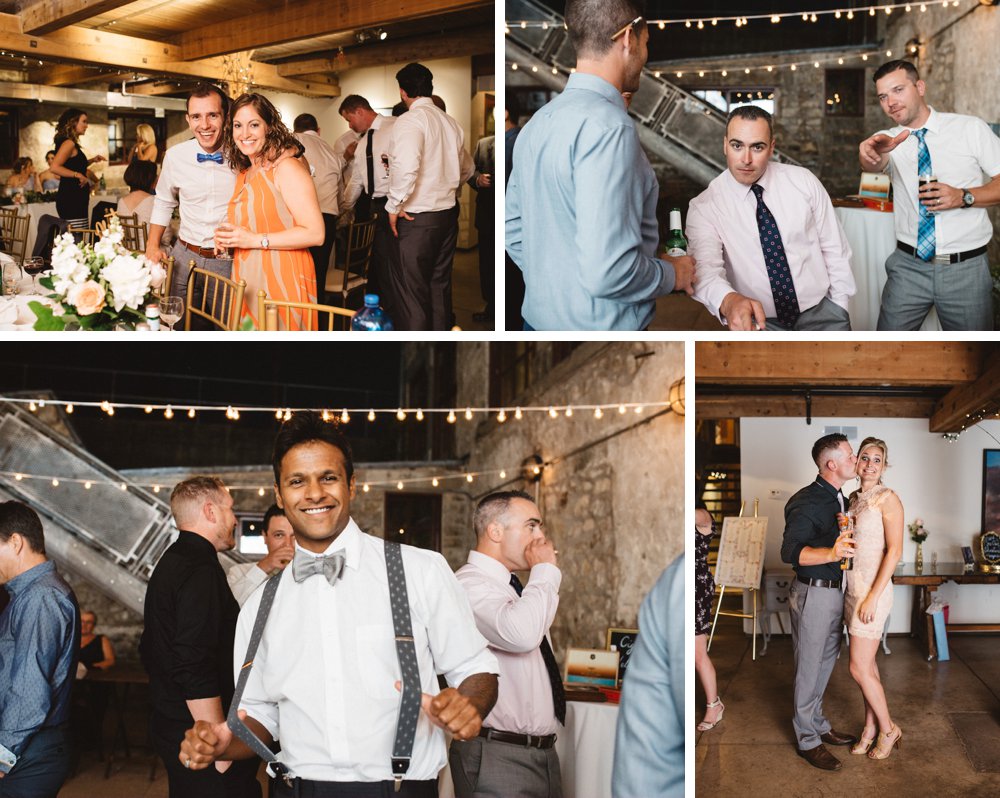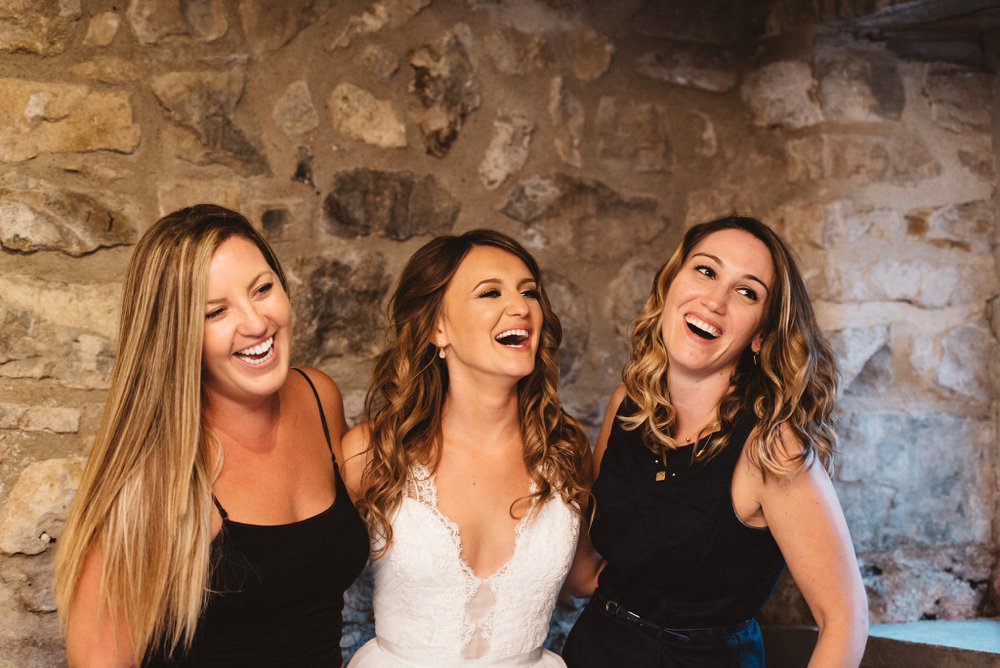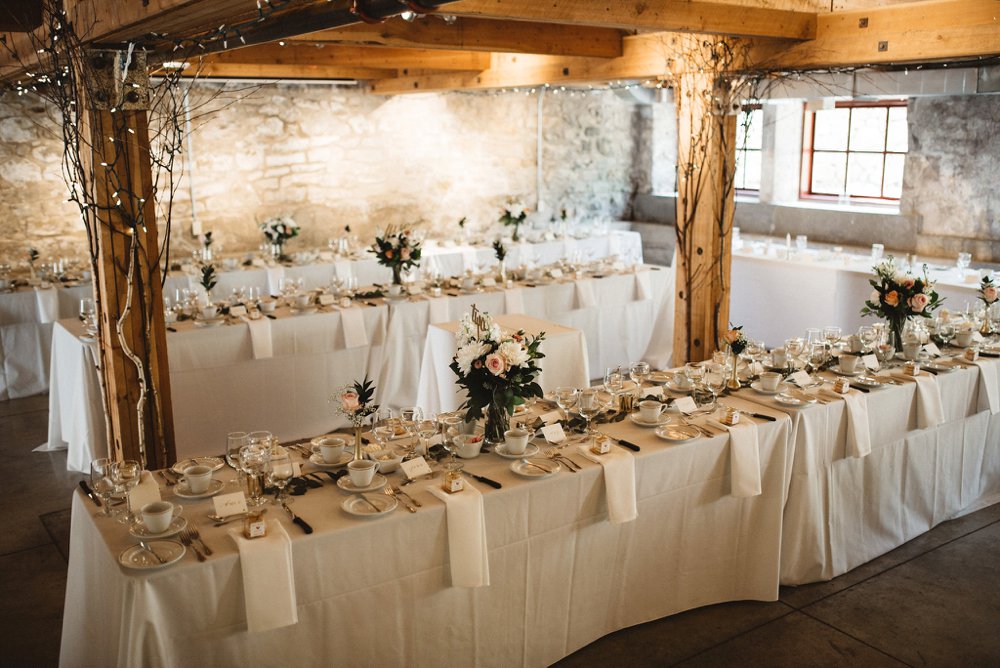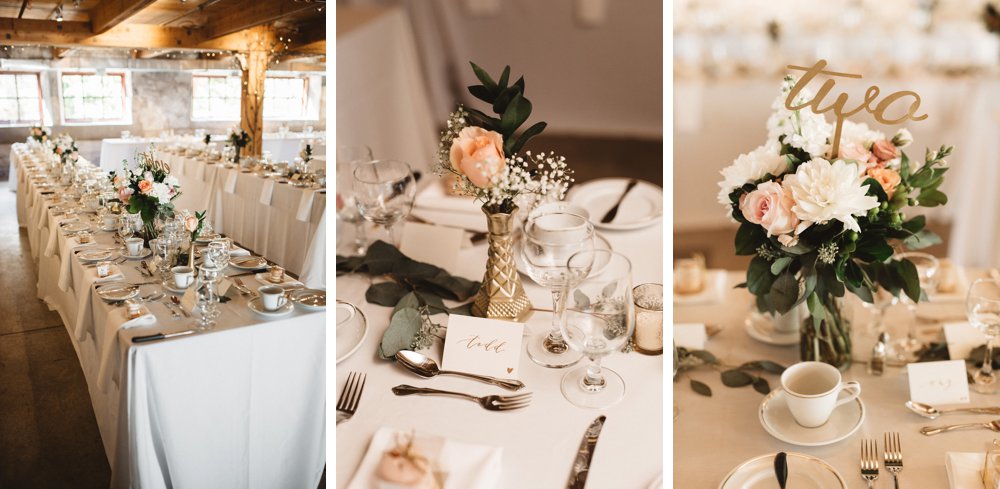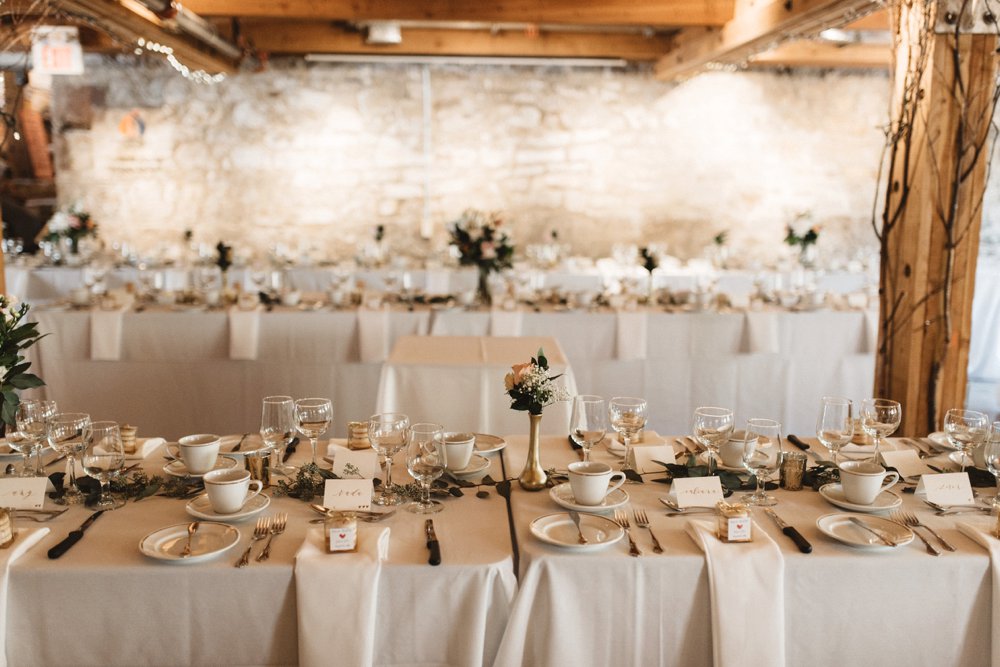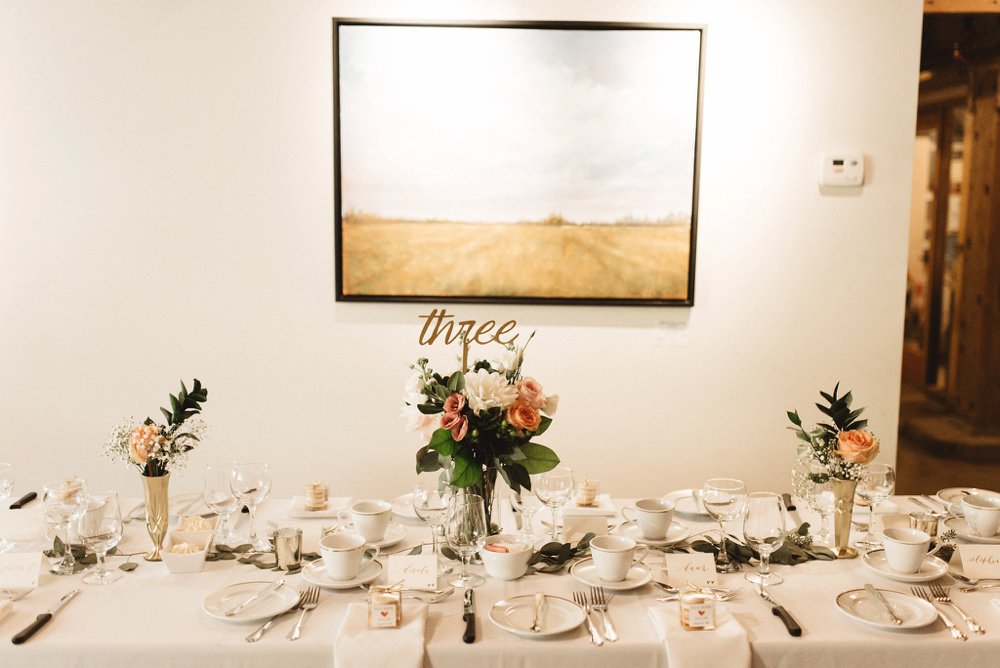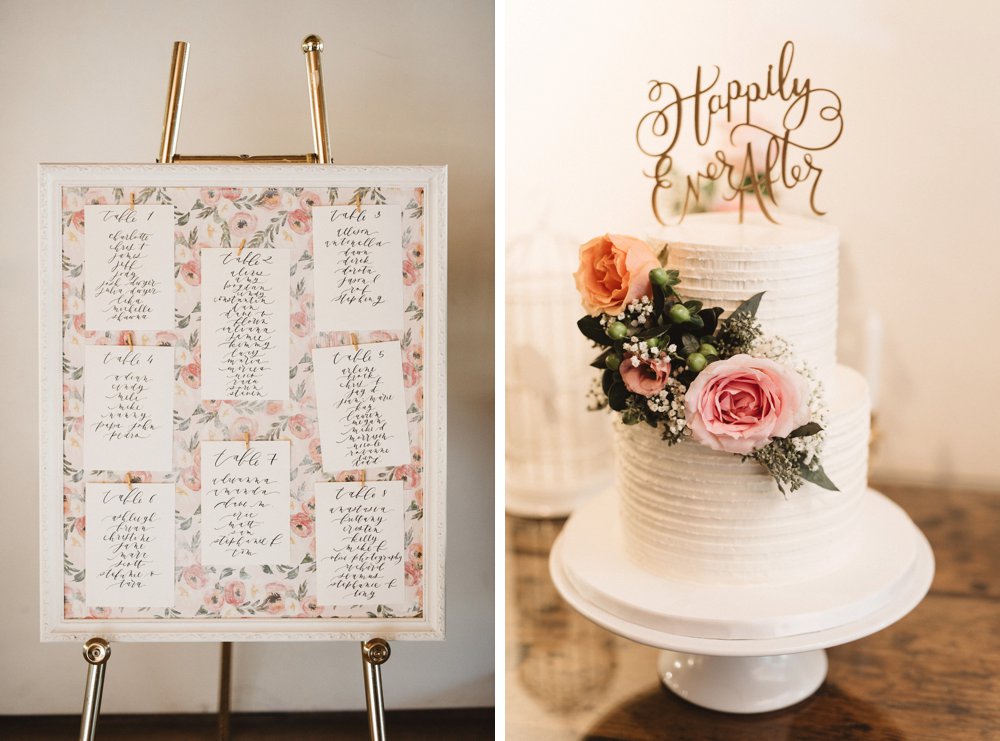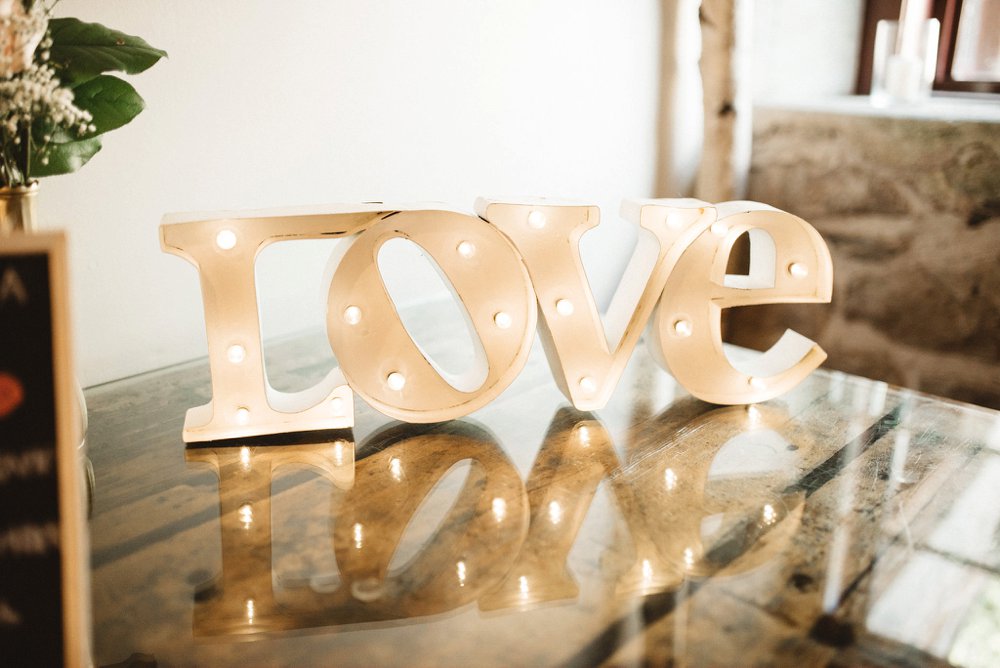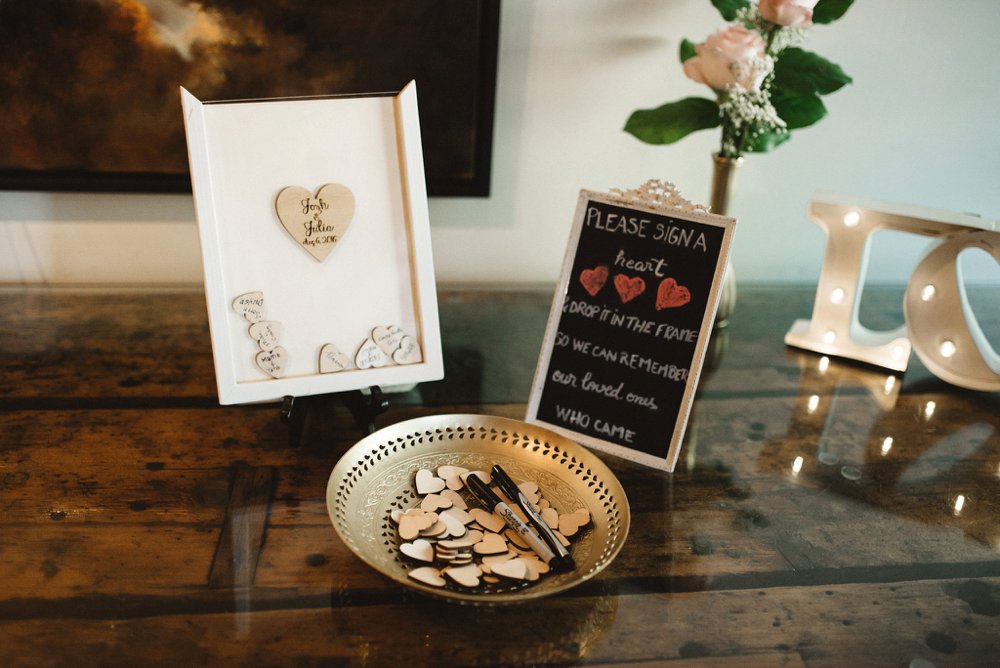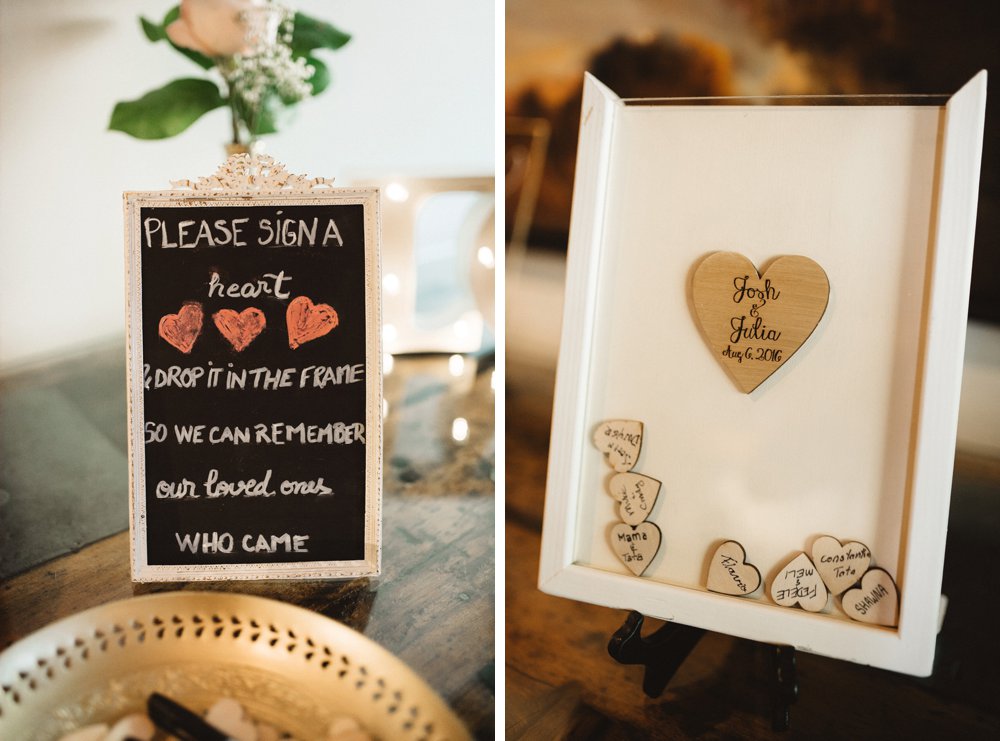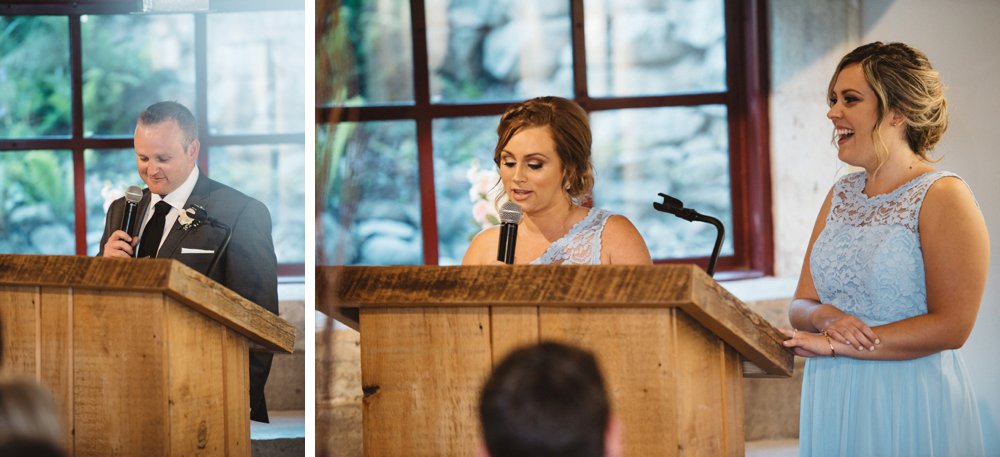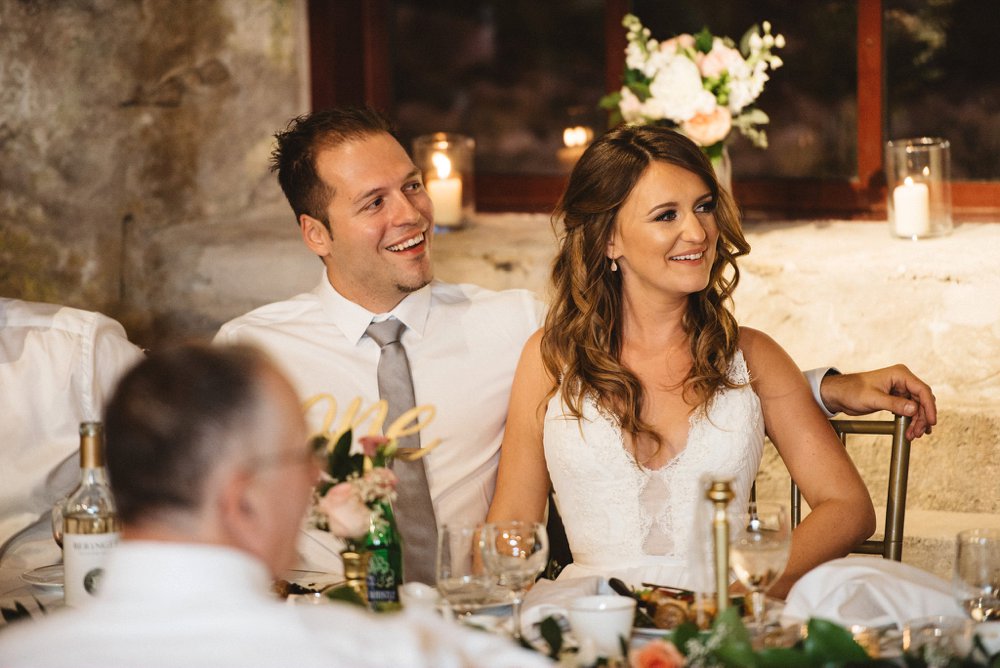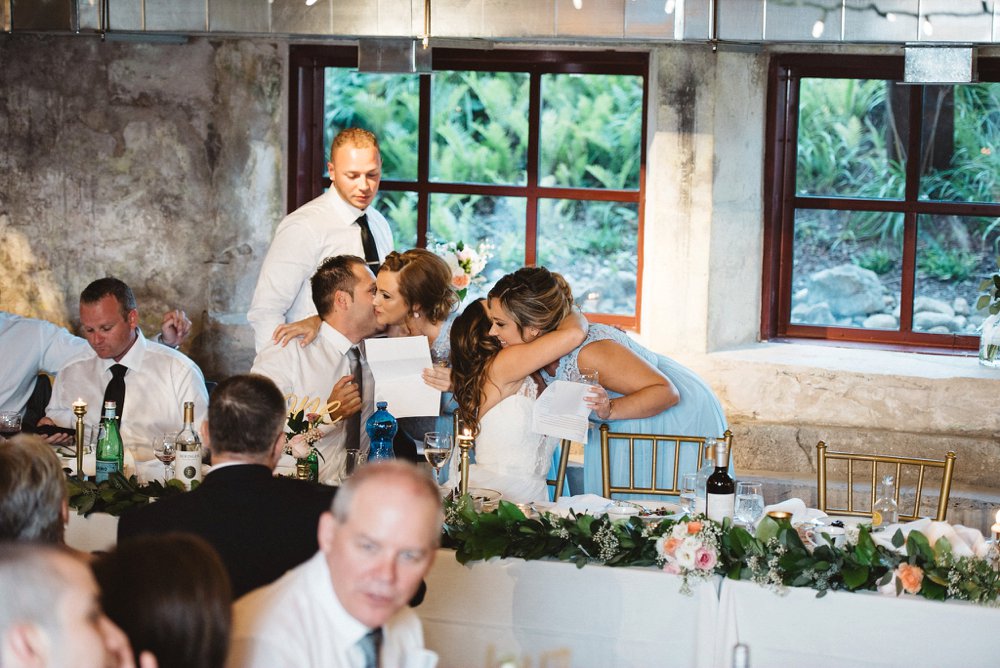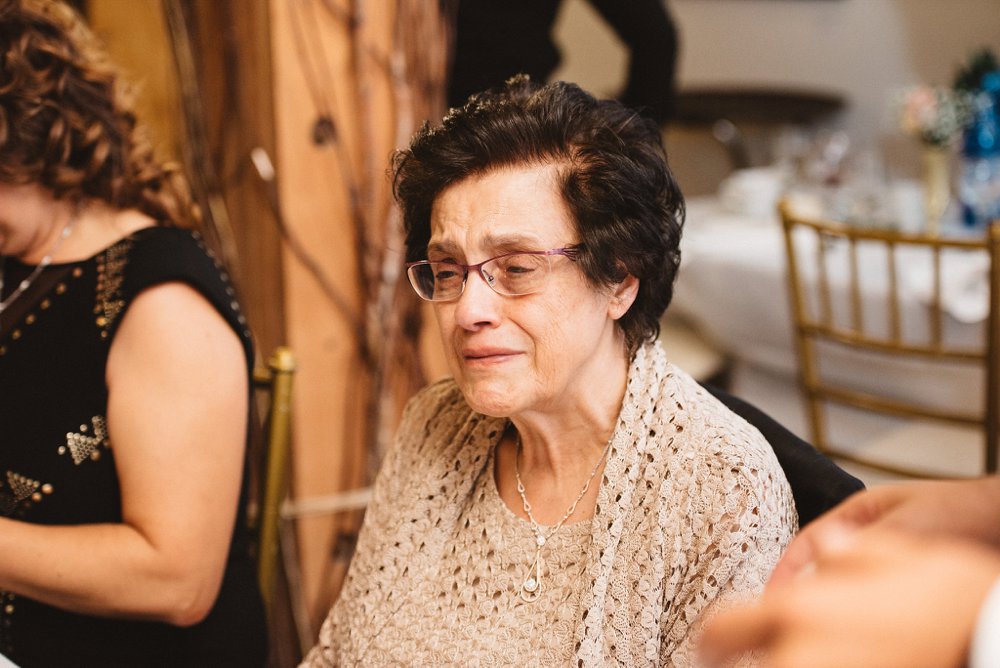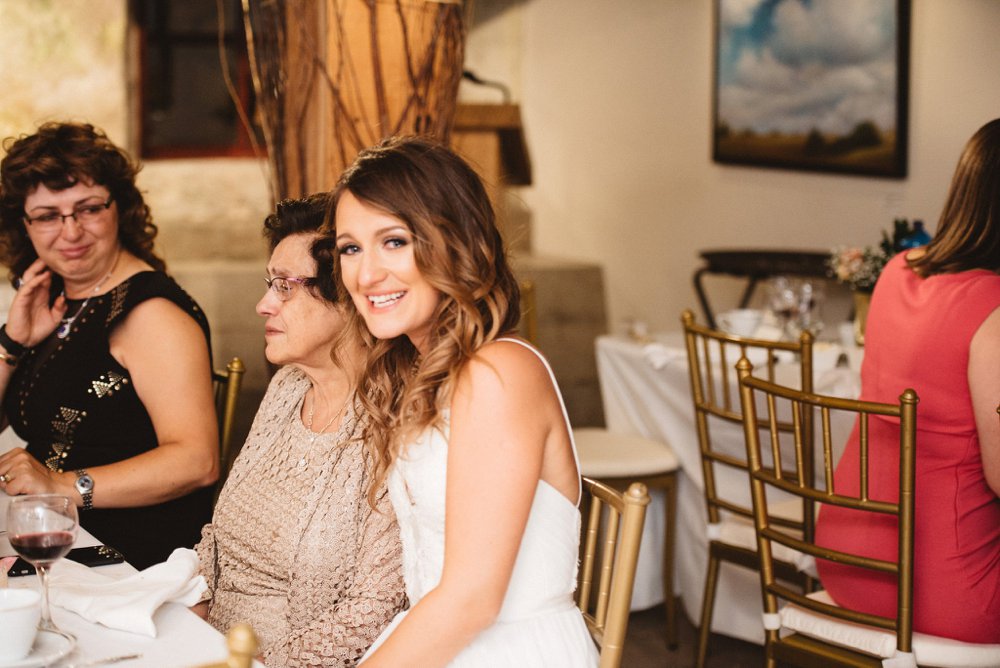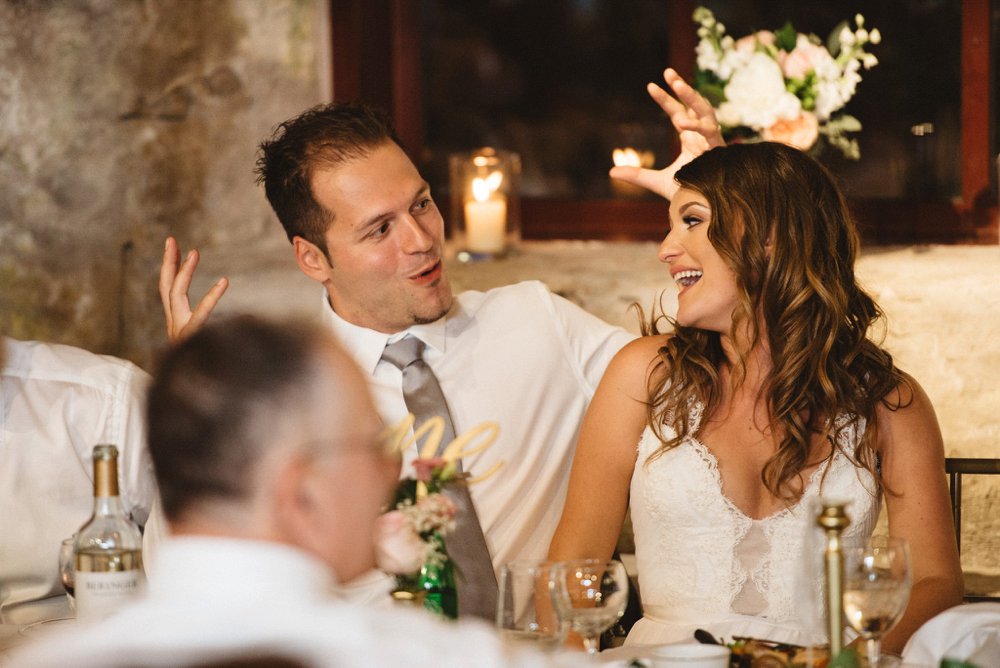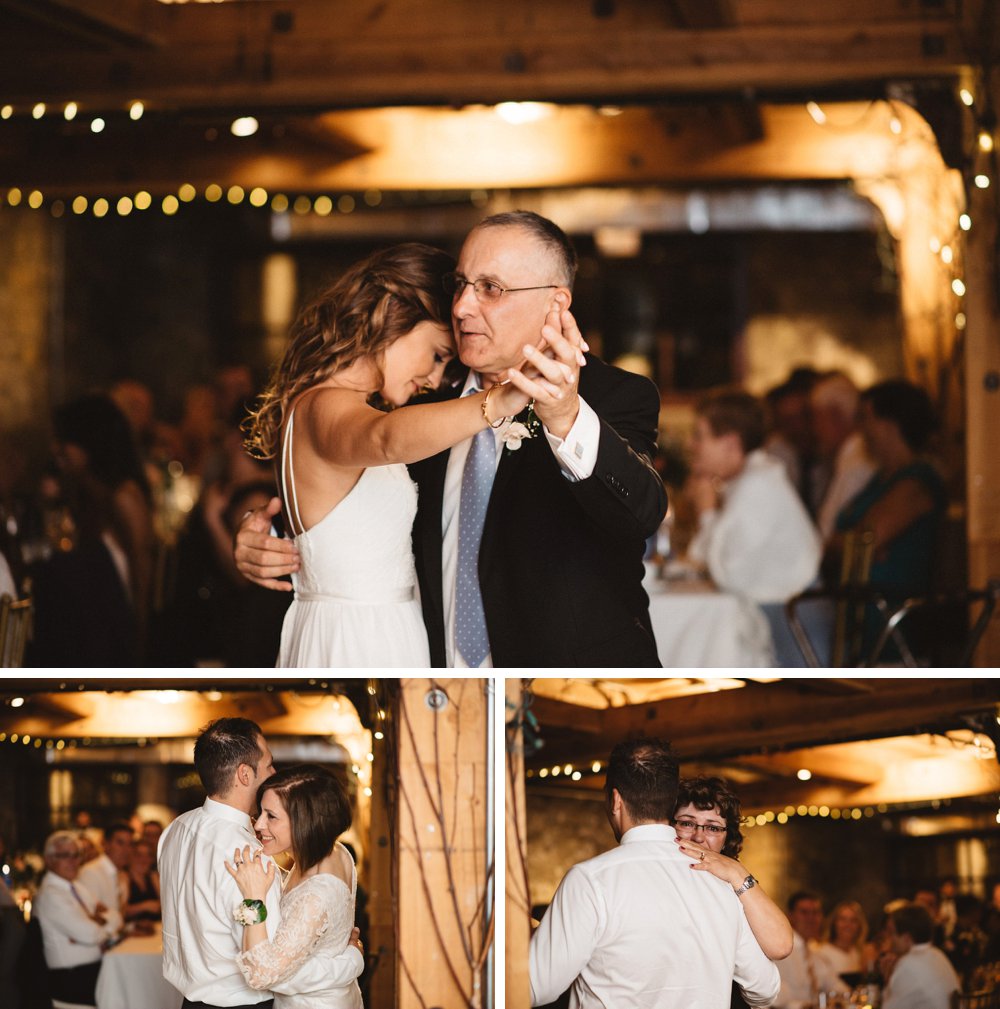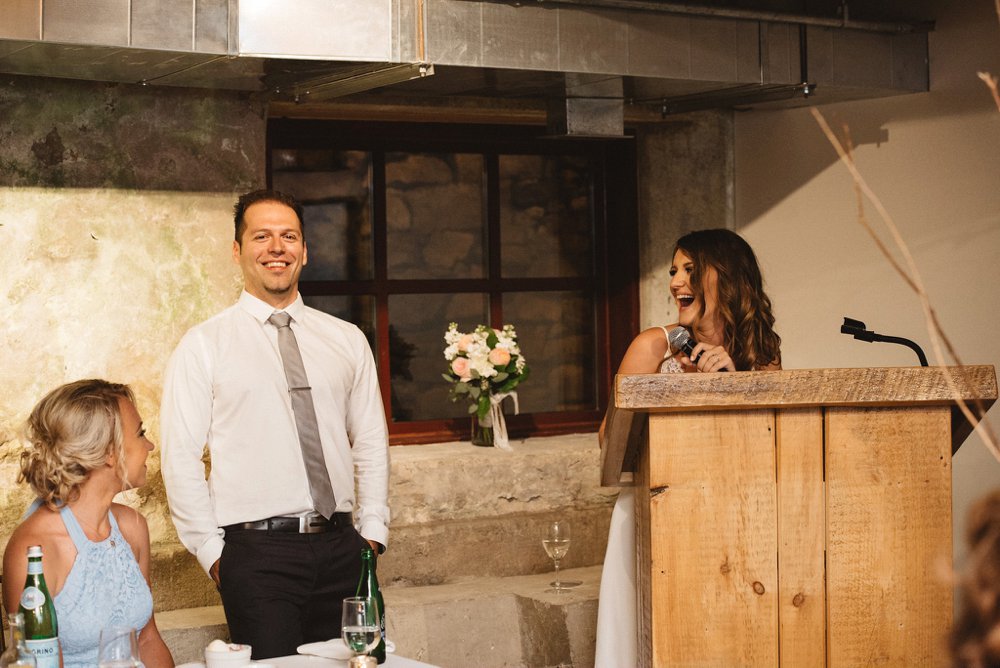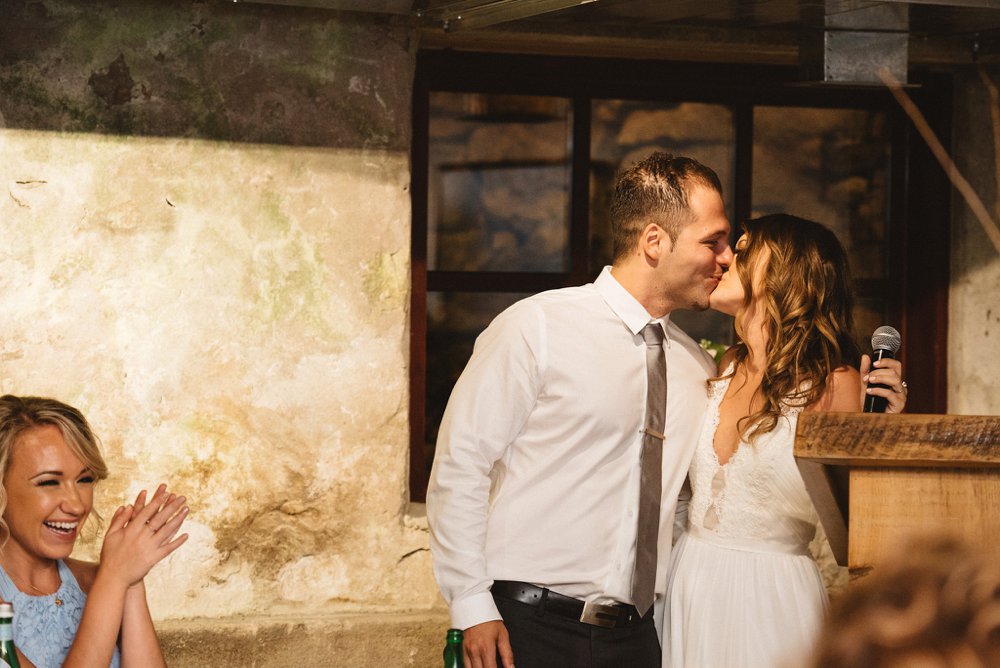 So heartwarming, no?
And here are some words from the couple themselves!

Your Love Story: How did you meet? Do you have a sweet proposal story?
We are Josh and Julia and we met in university while studying in the same program. Since then, we've made each other laugh every day!

What is your wedding theme / style / colour palette? Why did you choose this?
The theme just naturally evolved from our love for summer nights outside on a beautifully lit patio with string lights, our closest friends and family with good food and wine. From there, we used many local vendors and small shops off etsy to make it more personal. That's actually how I found my dress! It's from a talented designer from Vancouver that started on etsy a couple of years ago, making dresses with the help of her mother.  She now sells her dresses all over the world. There were many personal touches, including some amazing macaroons used as favours and made hand painted with flowers by the groom's mother.
What 3 words best describe your wedding?
Intimate, relaxed and rustic.
Favourite wedding moment(s)?
The entire day was so special and fun, filled with many unexpected tears of joy. Our ceremony took place outside on the grass, under an arbour Josh built with birch we picked up on one of our hikes. We also loved our first dance on the patio with our guests surrounding us and the string lights on.

Venue: What made this venue the one for you?
It's a little gem we found in Caledon many years ago, and quickly became our favourite place to visit on a Sunday morning for coffee. When the time came to plan our wedding, there was no doubt we'd have it at Alton Mill.  The beautiful outdoors, old stone walls, patio with romantic lights and all the history it has to offer made it for the perfect venue.
Photographer: How did you know you had found the right photographer?
We were looking for someone that captures the natural light and candid photos we like and knew we found our photographer when we met Anastasia. She was the calm and fun presence we needed to make us feel at ease on the big day.
Any words of advice for couples planning their wedding?
Start the work early, pick the details that make you happy and have fun while you go through the process.
WEDDING VENDORS
Getting Ready Location: Millcroft Inn
Reception & Ceremony Venue: Alton Mill
Dress Designer: Truvelle Bridal
Hair & Makeup: Jen Evoy Makeup Studio
Bridesmaid robes – Plum Pretty Sugar
Groom's Suit: Esco
Delicate Headband: A Bit of Love Wedding (Etsy)
Stationery: Charlie Whiskey (Etsy)
Men's Tie Bar: Perpetuum Mobile Shop (Etsy)
Flowers: A friend
Cake & Macaron favours: Groom's Mother
Catering & Planning: TK's Catering
Officiant: Garry Francis–
Other weddings with similar locations you may enjoy:  Meghan & Matt's
Ancaster Mill Weddin
g and Melody & Darren's
Cambridge Mill Wedding

—
Maybe you want to follow Olive Photography behind the scenes? Fun stories are posted regularly on
Instagram – Follow along!