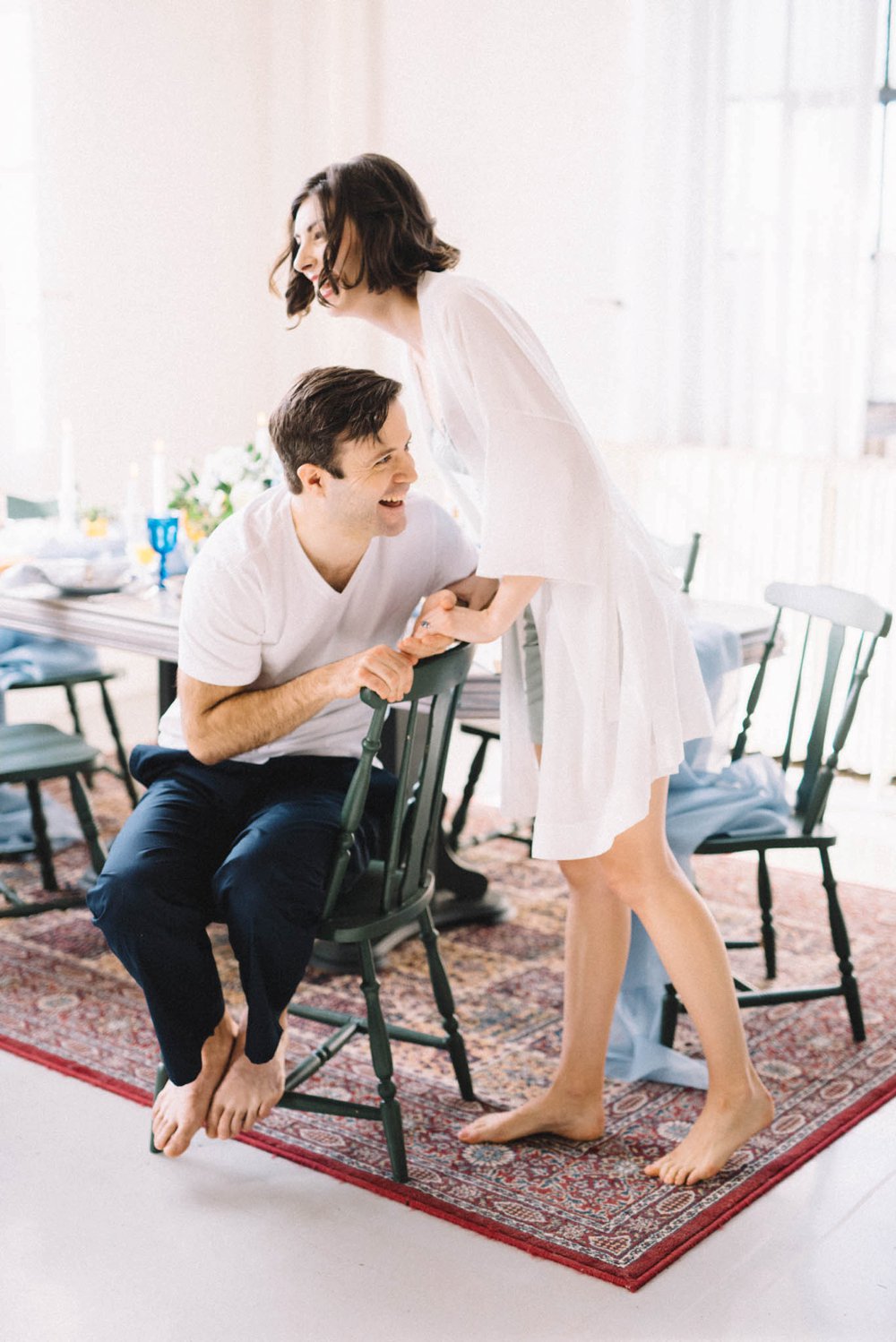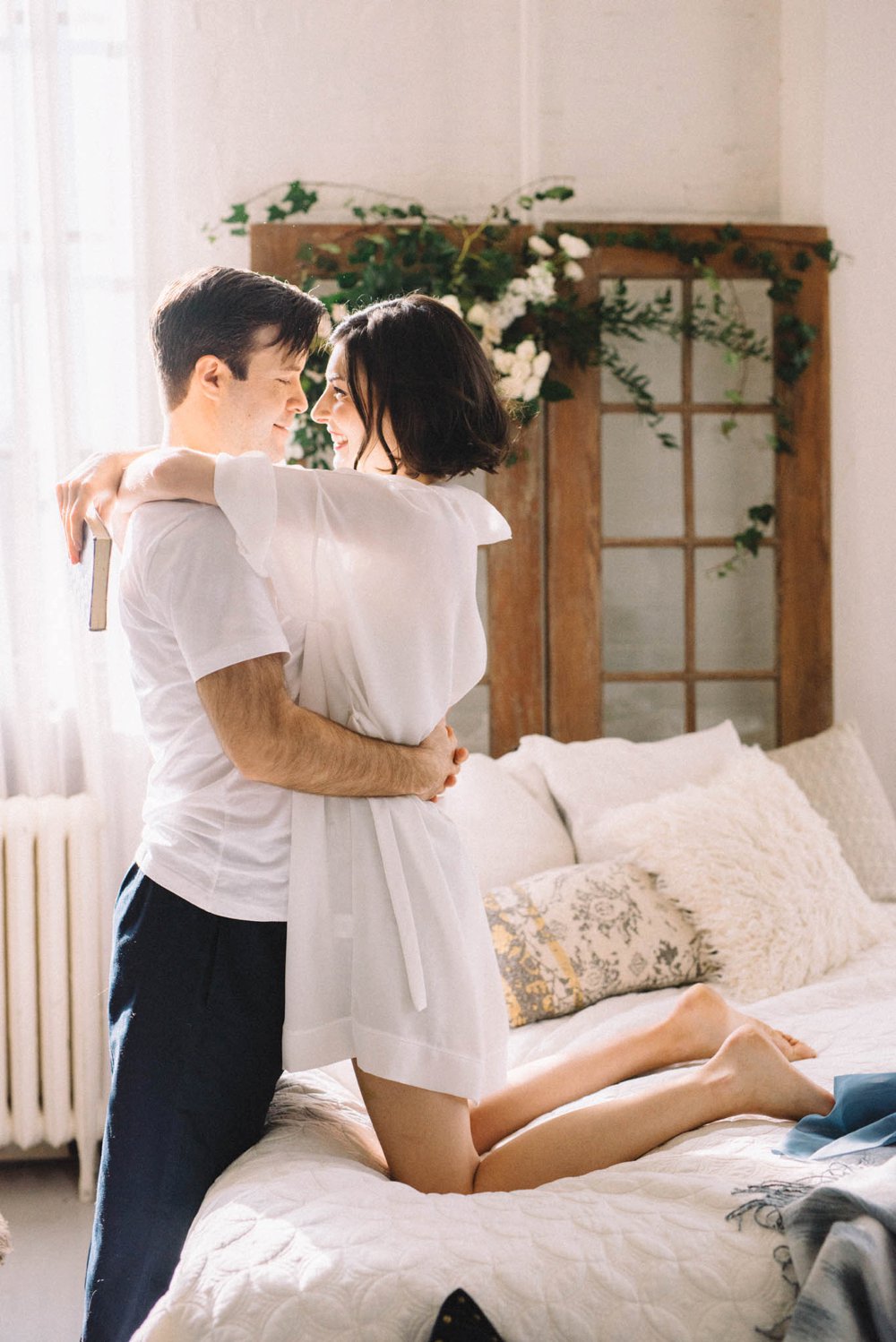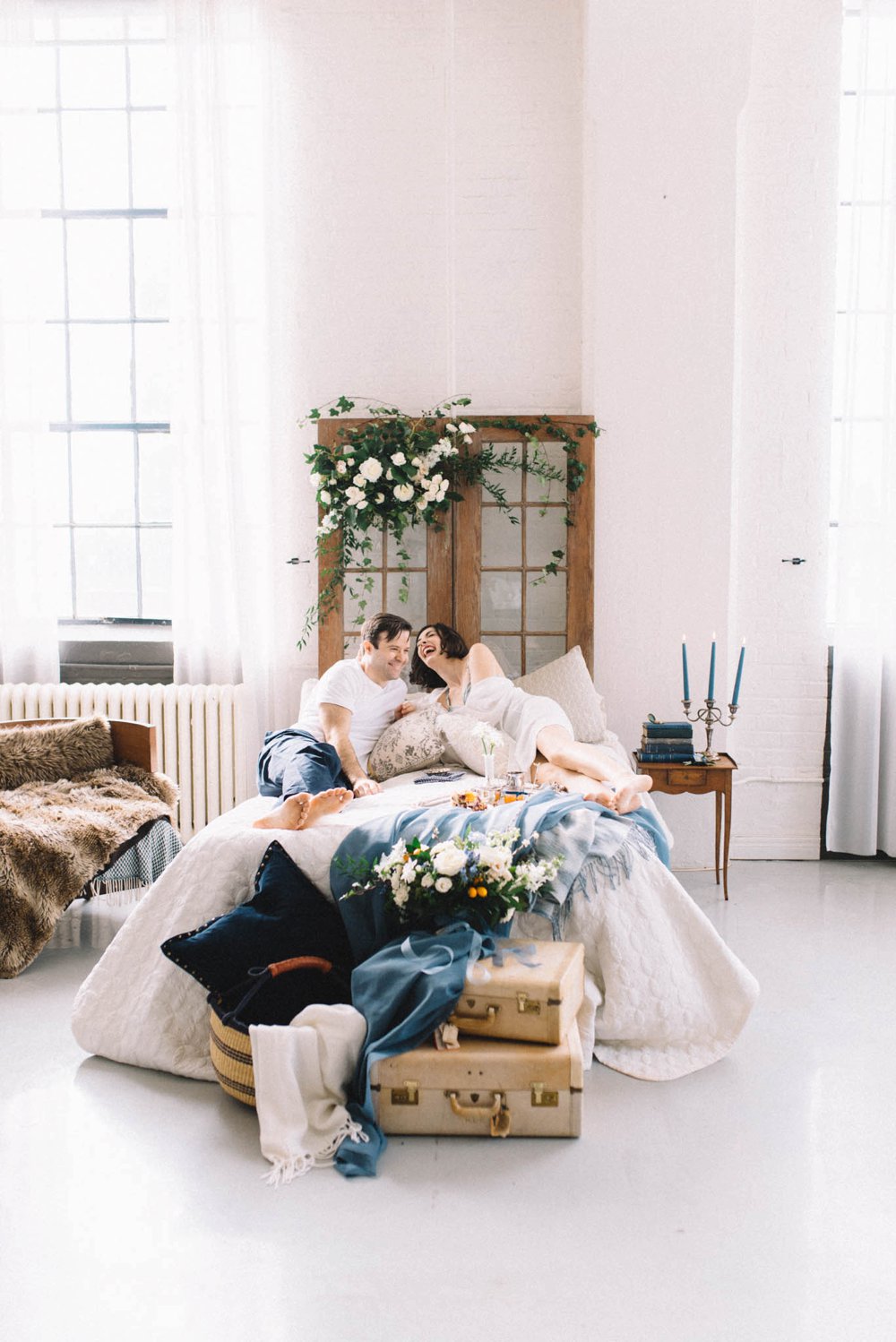 You spend so much time planning your wedding, but what happens the Day After your wedding?When the festivities are over, you get to wake up next to your life partner, and savour the new reality.
Sleeping in, enjoying some leftover cake with breakfast, and lots of cozy cuddling.This styled shoot was quite a spur-of-the-moment decision this Winter and I worked with some phenomenal Toronto vendors to get it together within a month. Though it was cold out, we styled this shoot with the nearly-approaching Spring in mind.
Because, just as Spring is a beautiful new start after Winter, the day after your wedding is the start of a new journey together.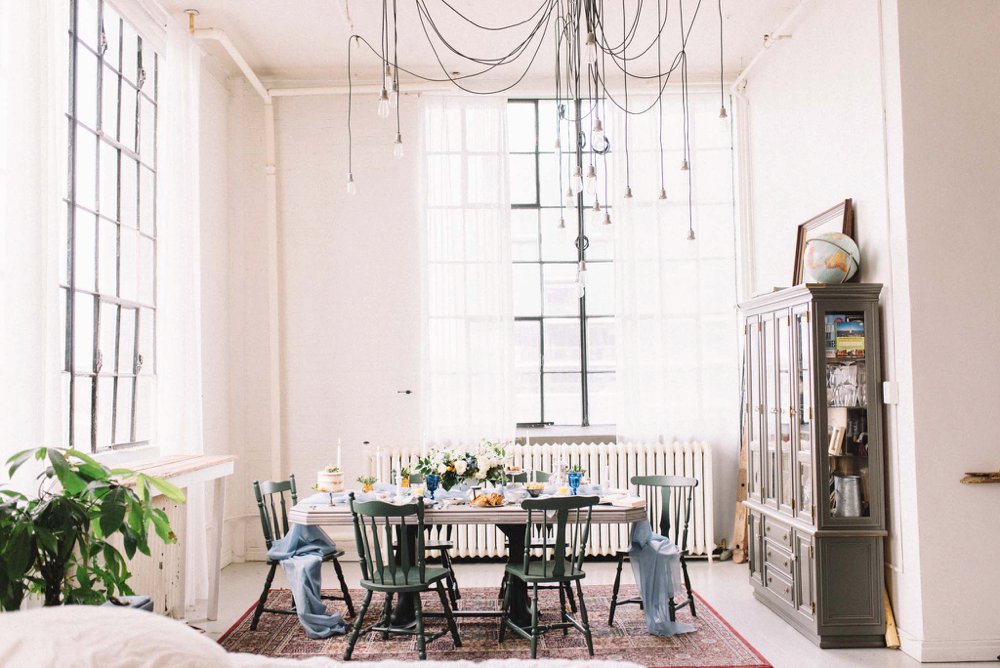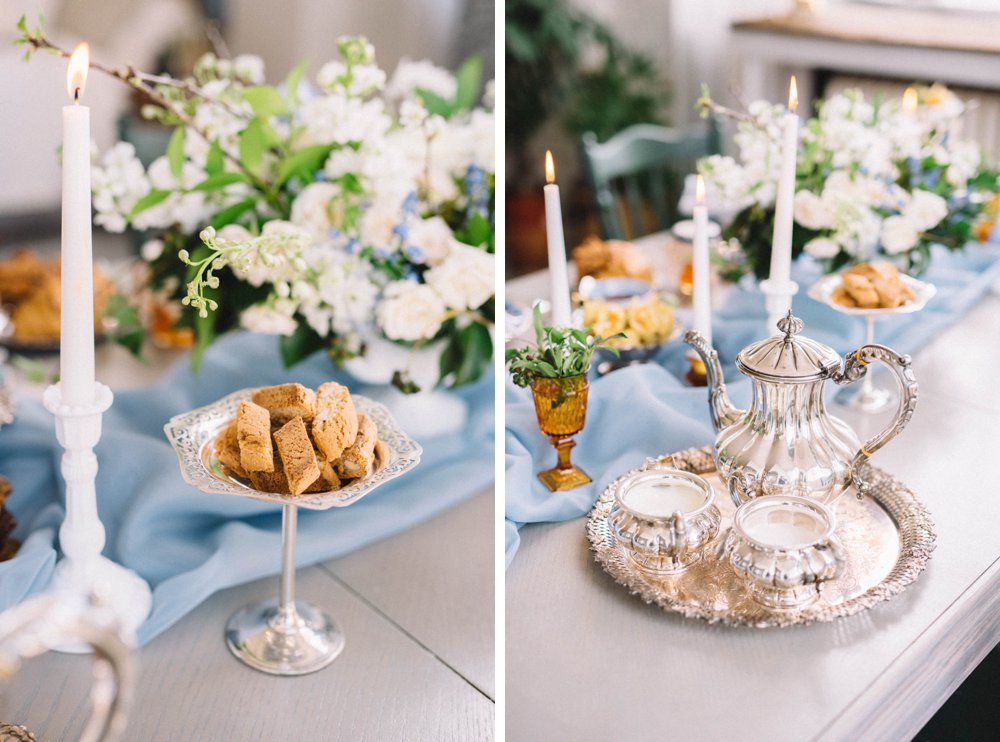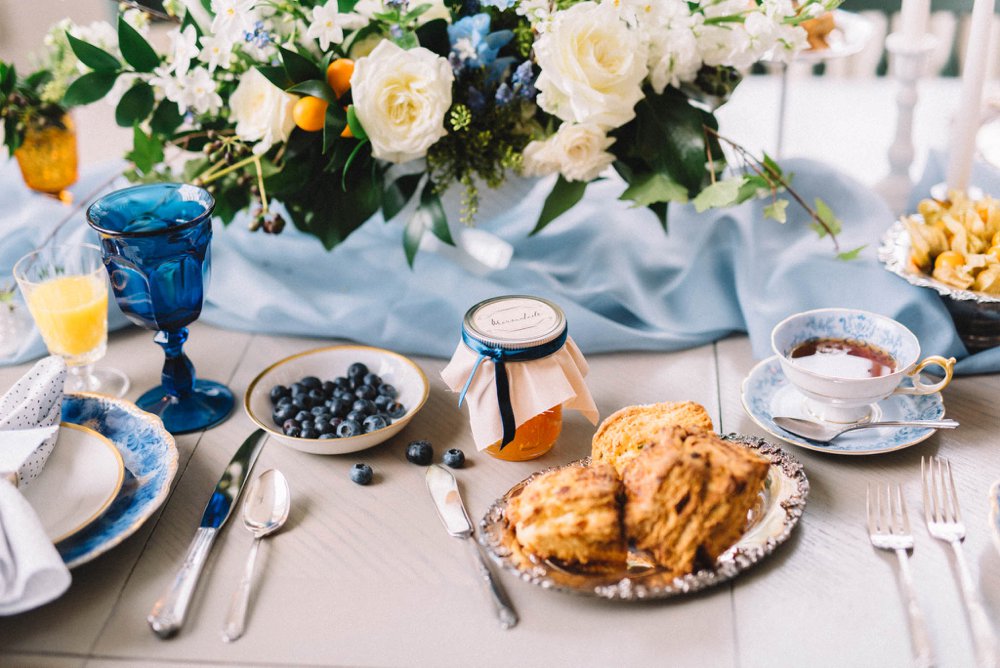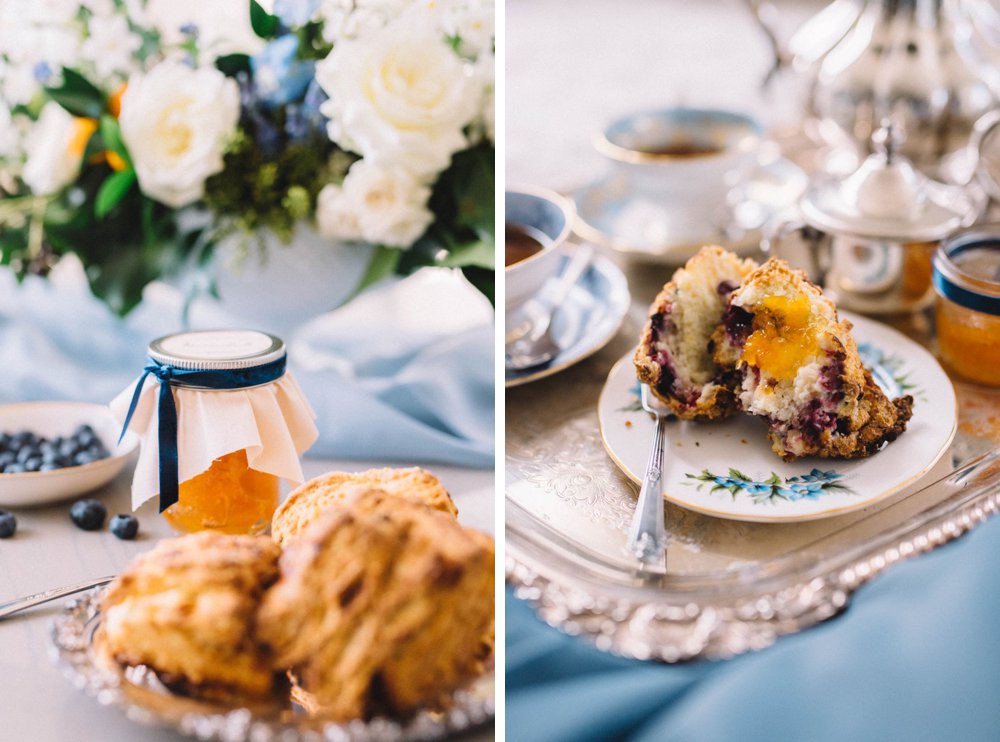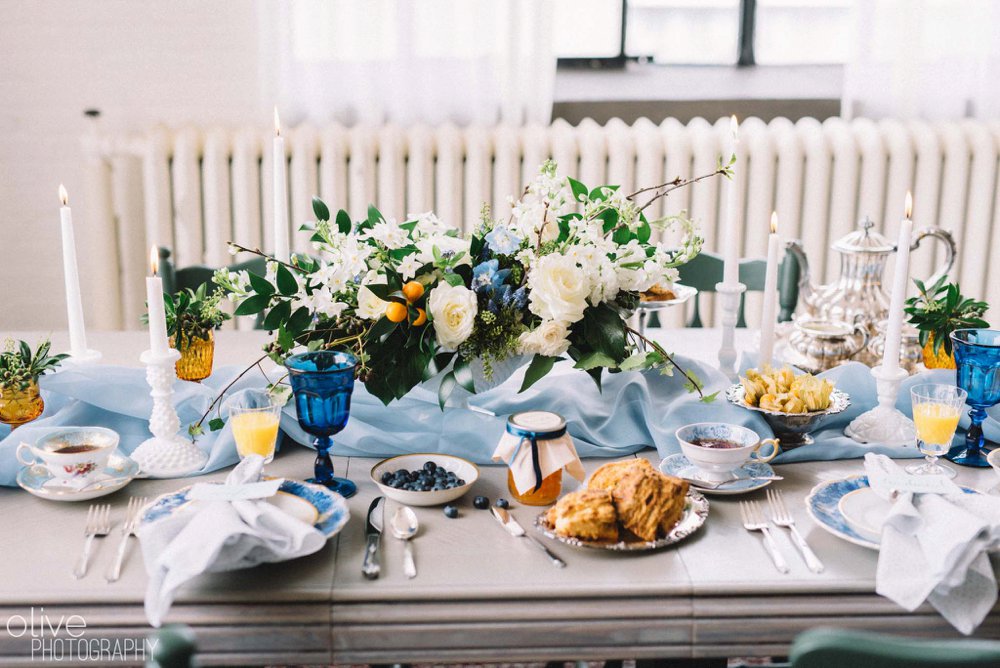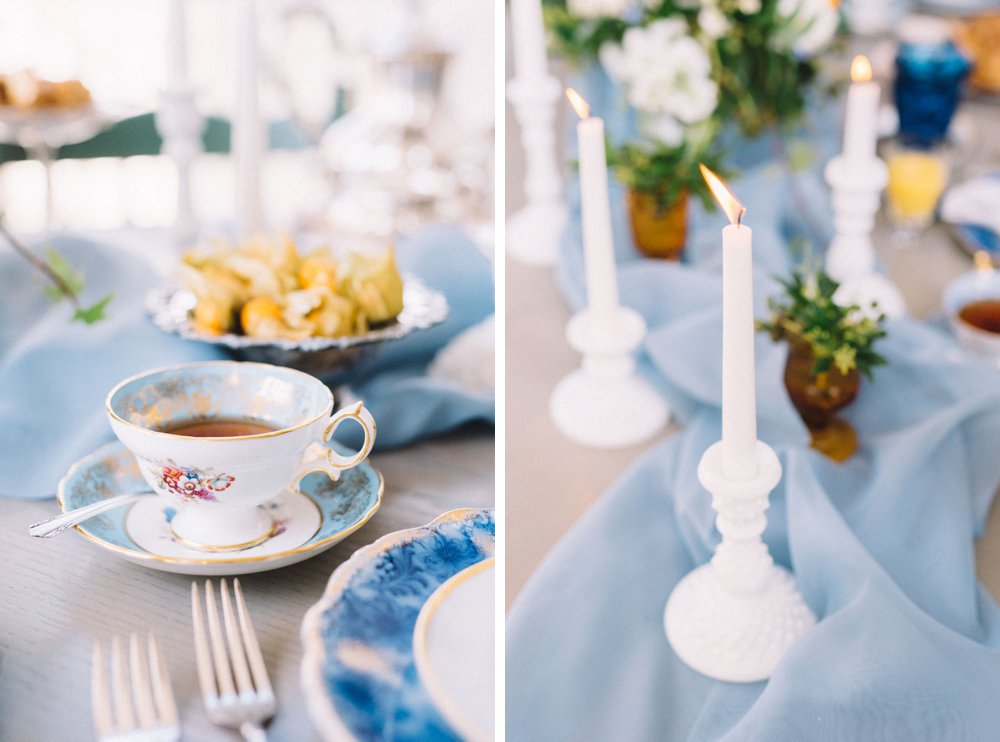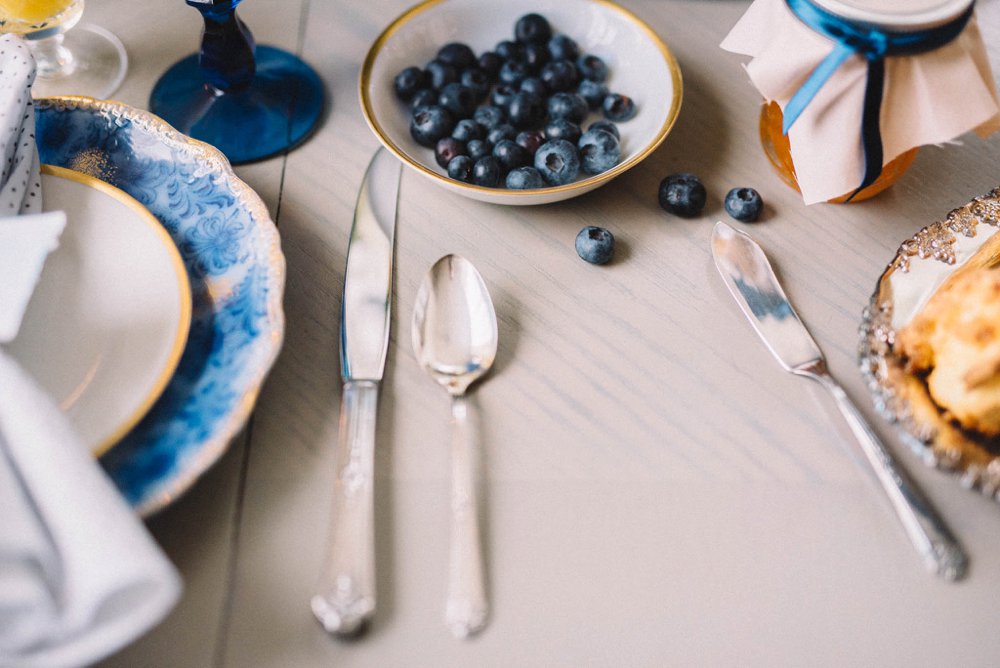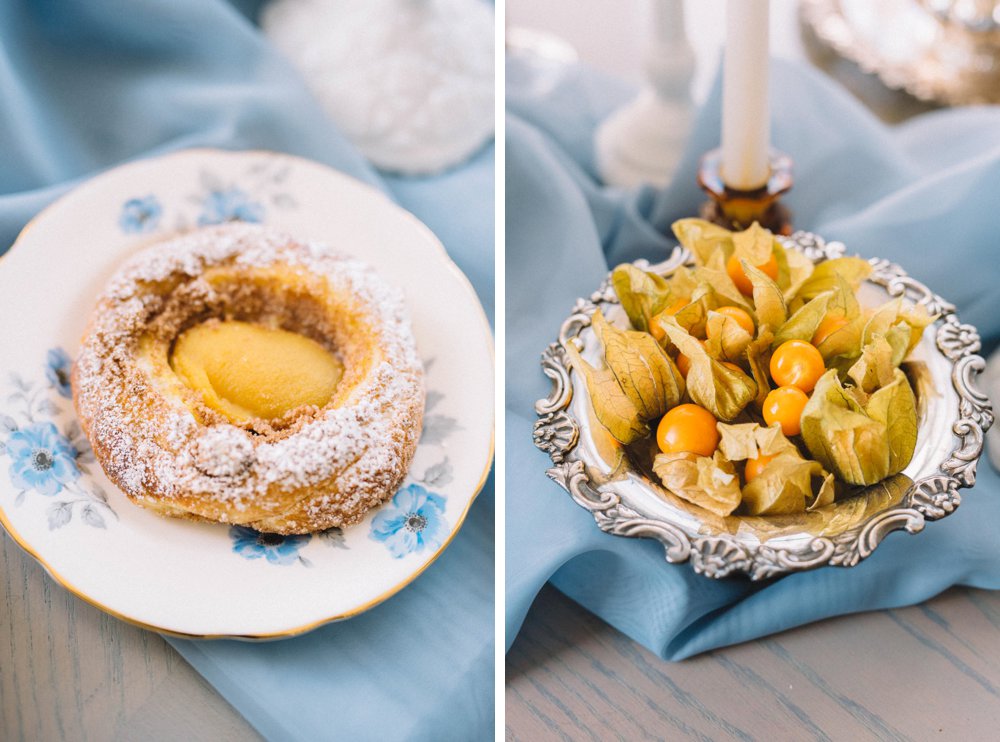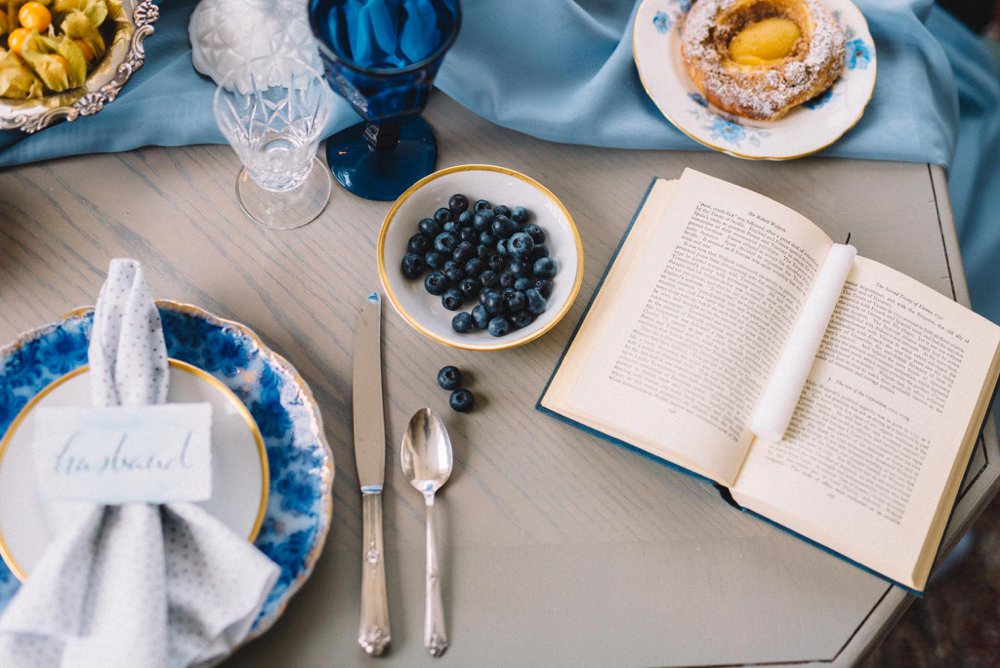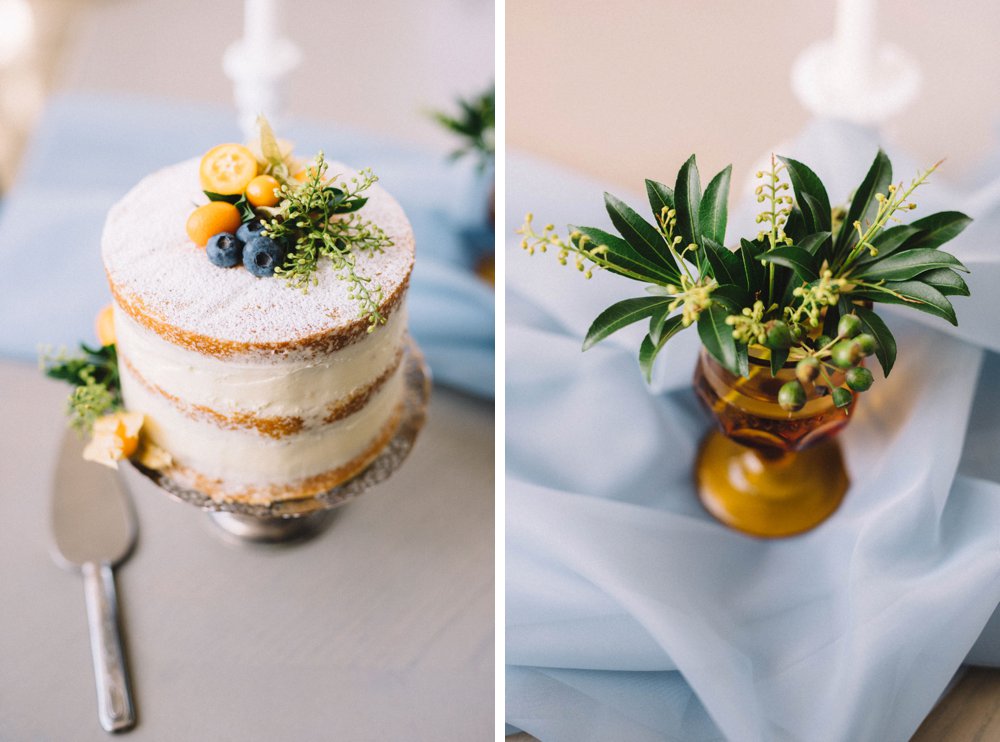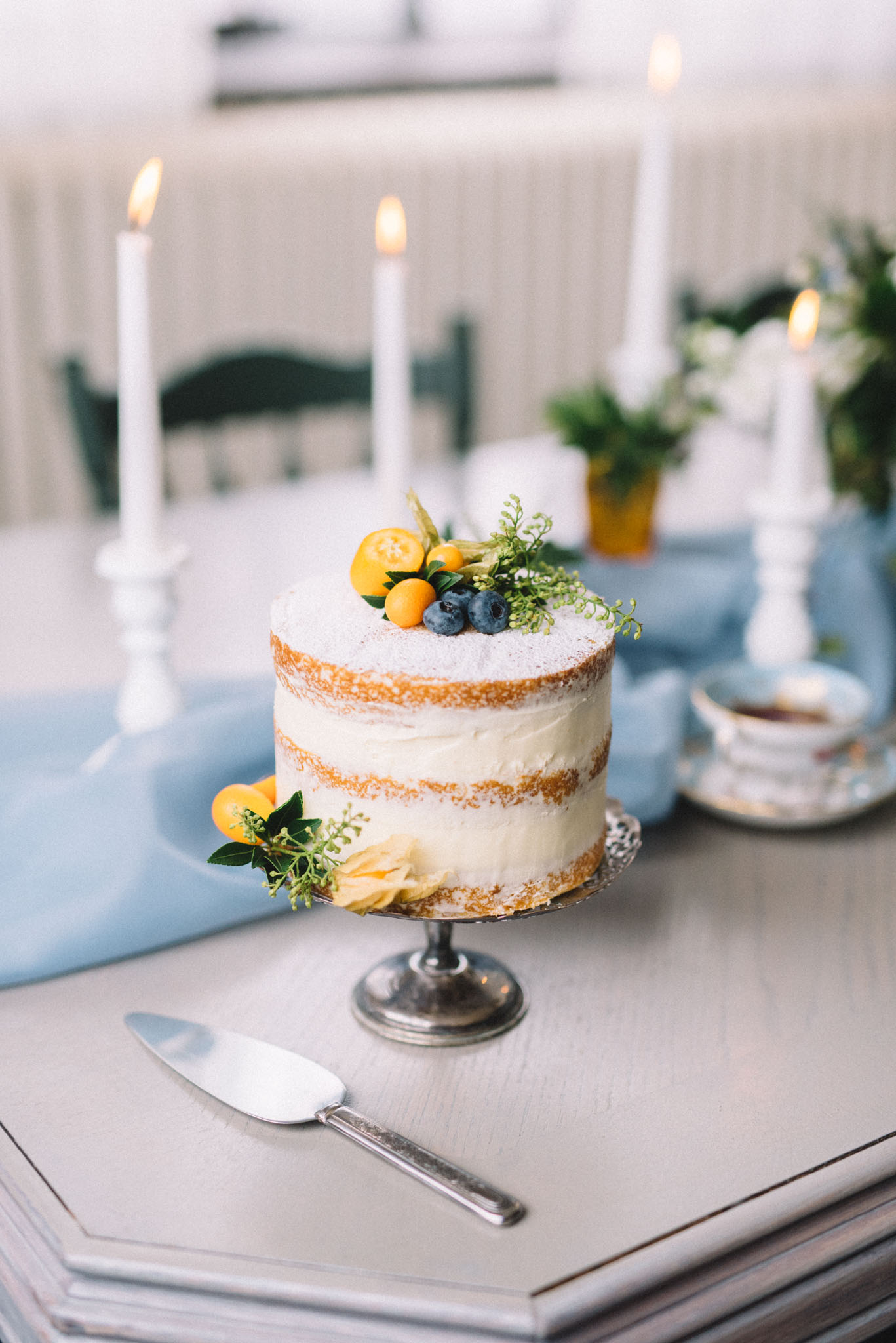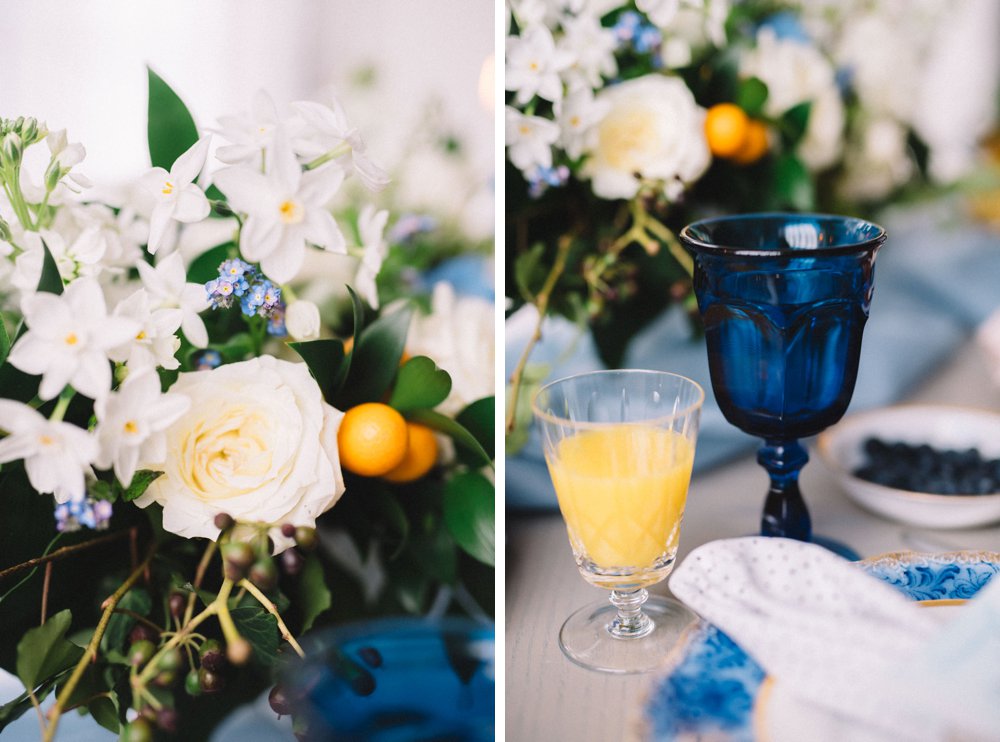 We found inspiration in the lovely blue blooms – muscari and forget-me-nots – that are amongst the first flowers to appear as the weather starts changing. We carried these blues throughout this sweet shoot – from the fabrics, stationery and other details to their florals and her incredible Art Deco star sapphire antique engagement ring. We also brought in complimentary touches of orange with kumquats in the bouquet and on the cake, as well as the jam they spread on their morning scones.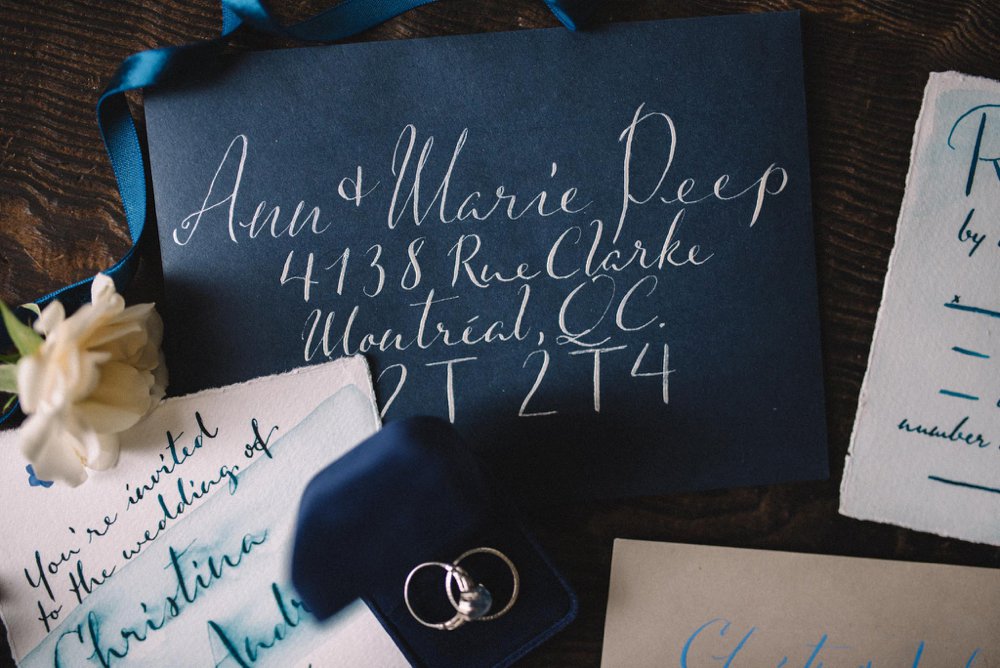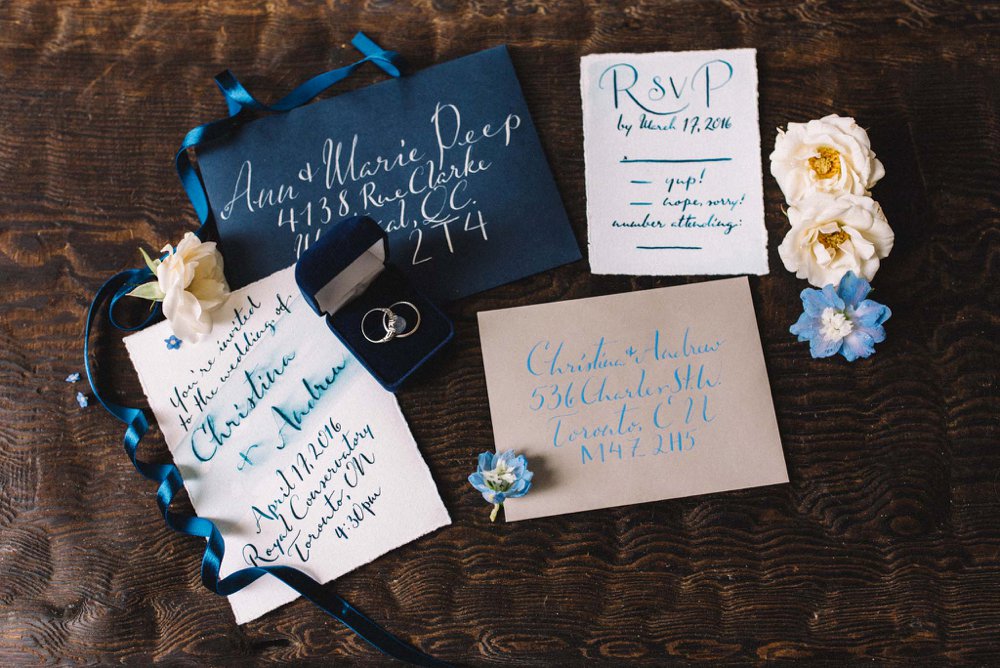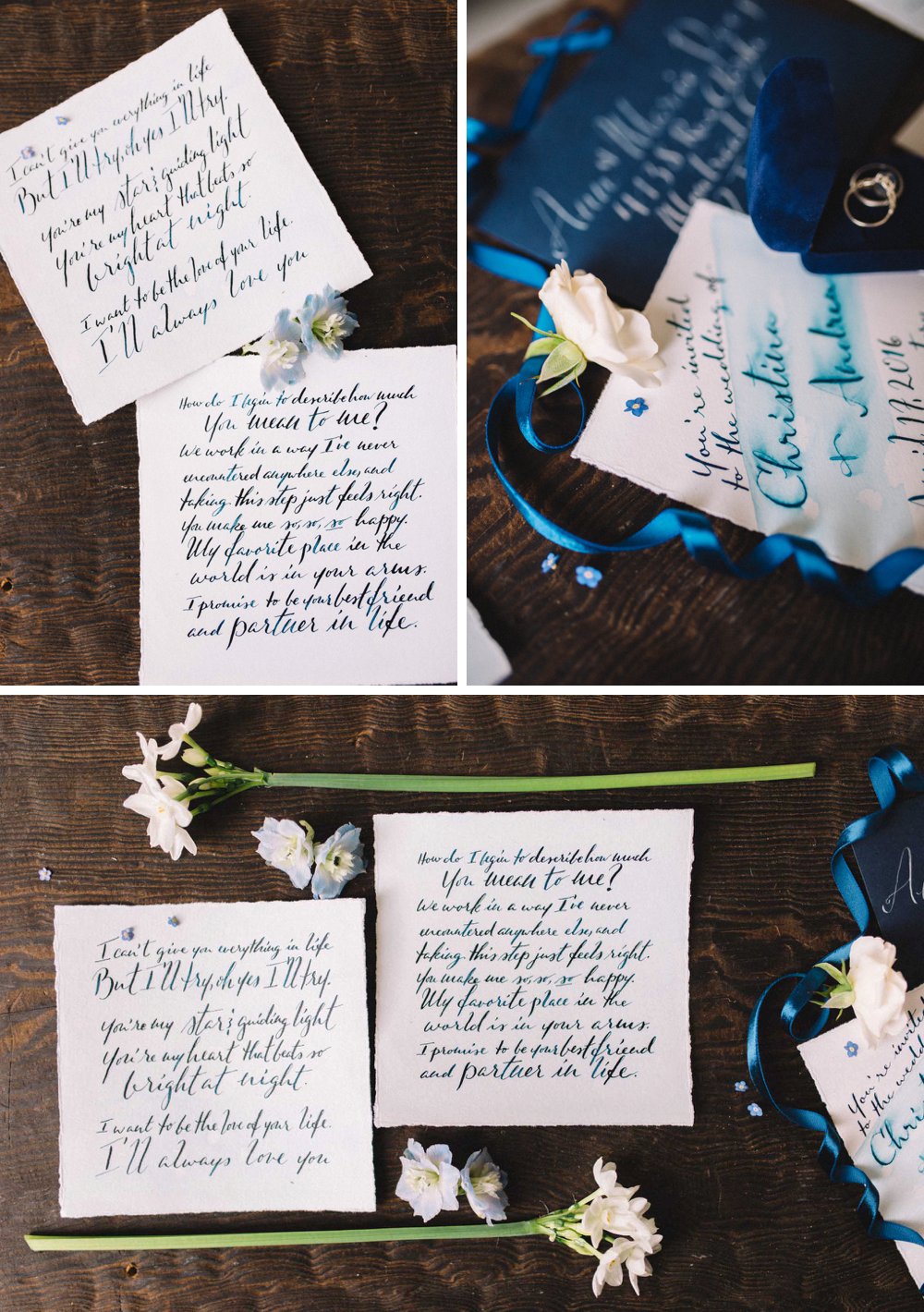 (Fun little tidbit: Those were excerpts from my and my husband's real vows!)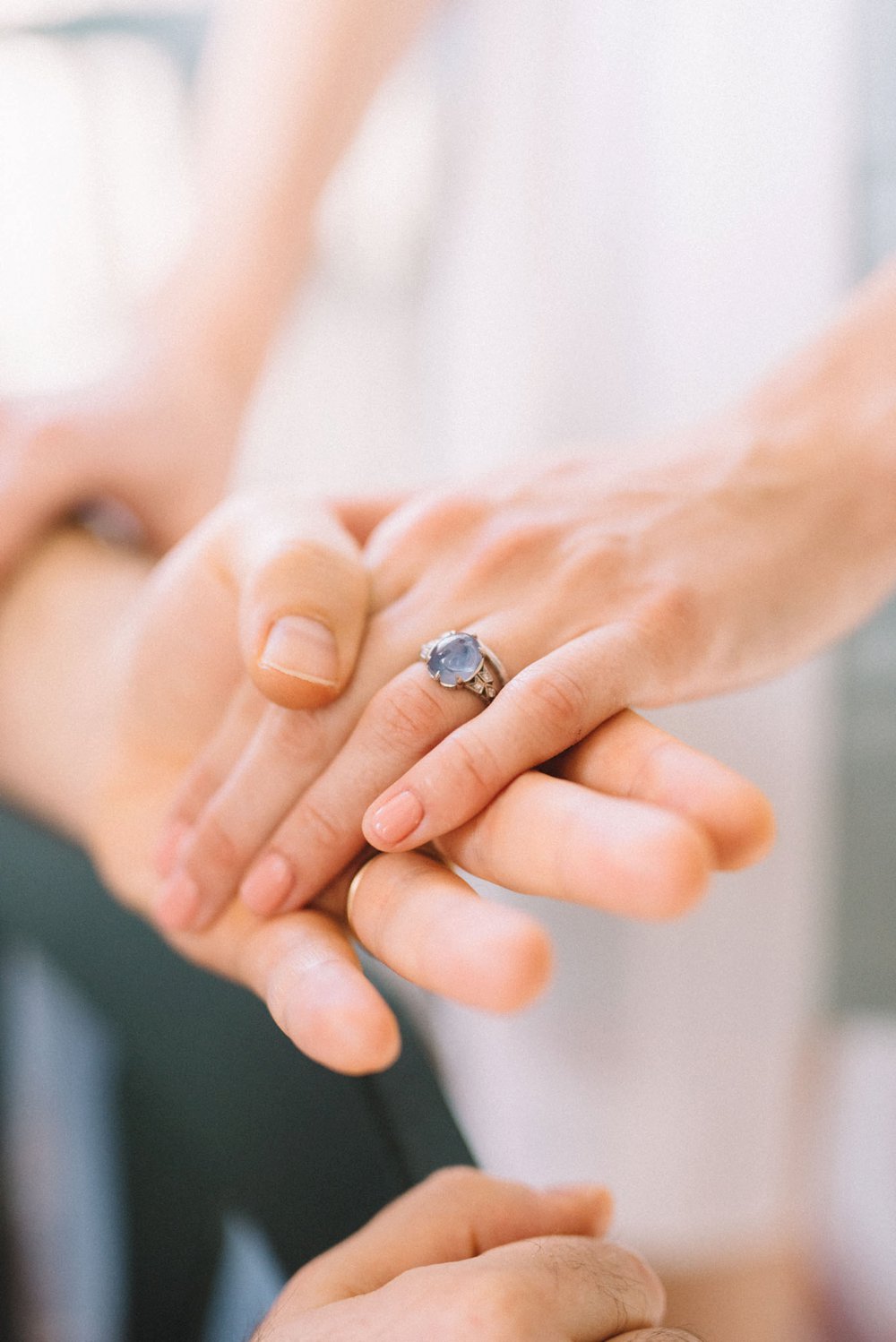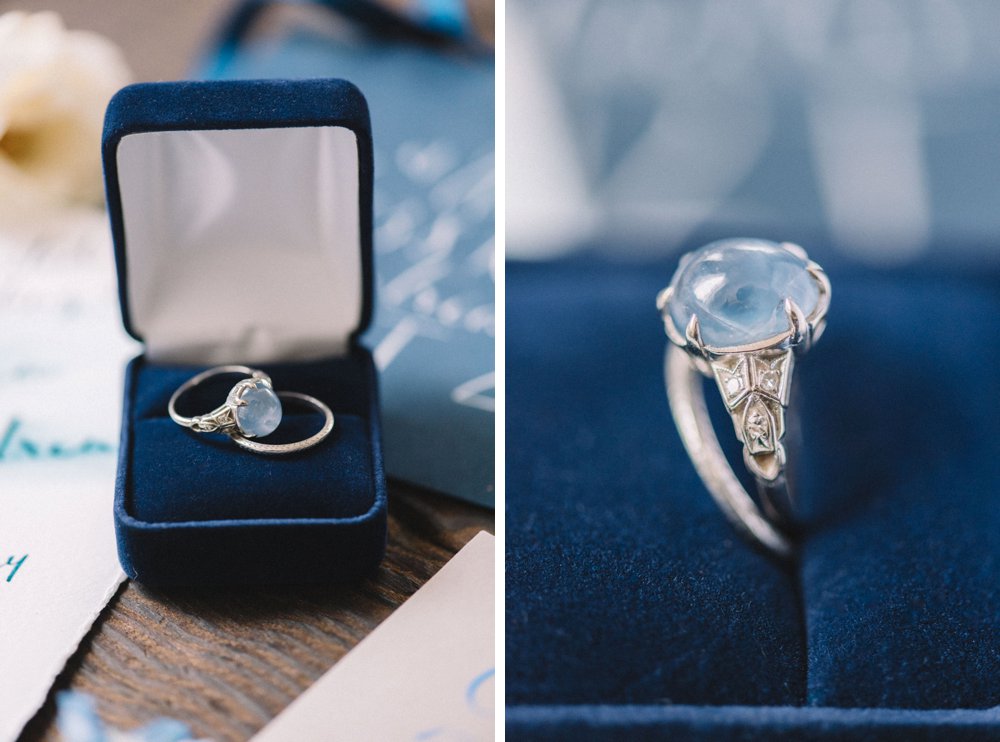 Being foodies, they also had tiny little forks in the boutonniere and bouquet.
Which were super adorable – though not quite as adorable as the amazing chemistry and love between these two. (Yes, they're a husband and wife in real life!)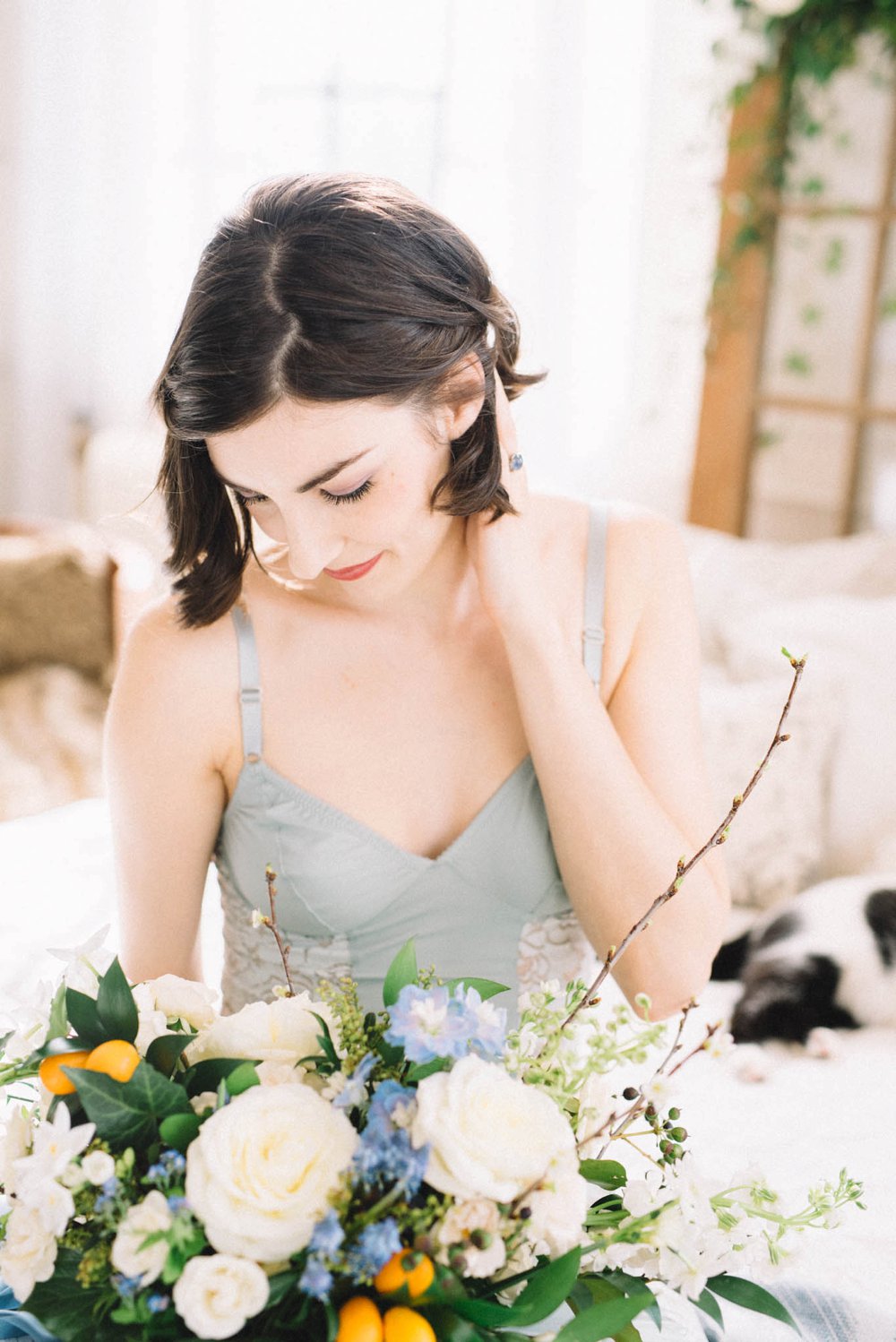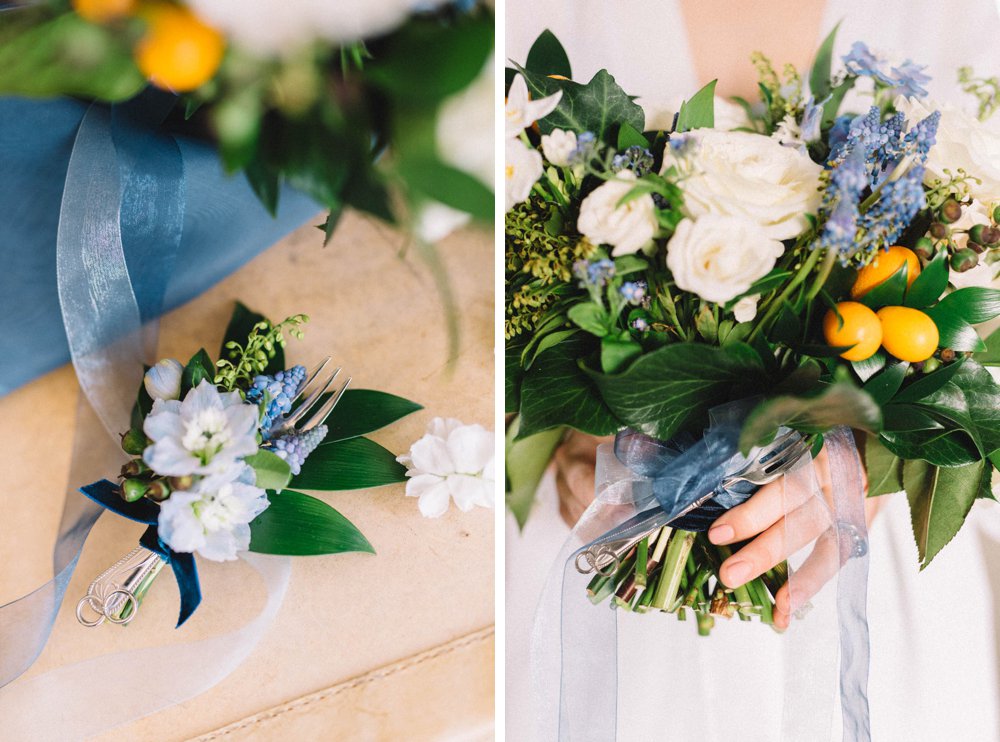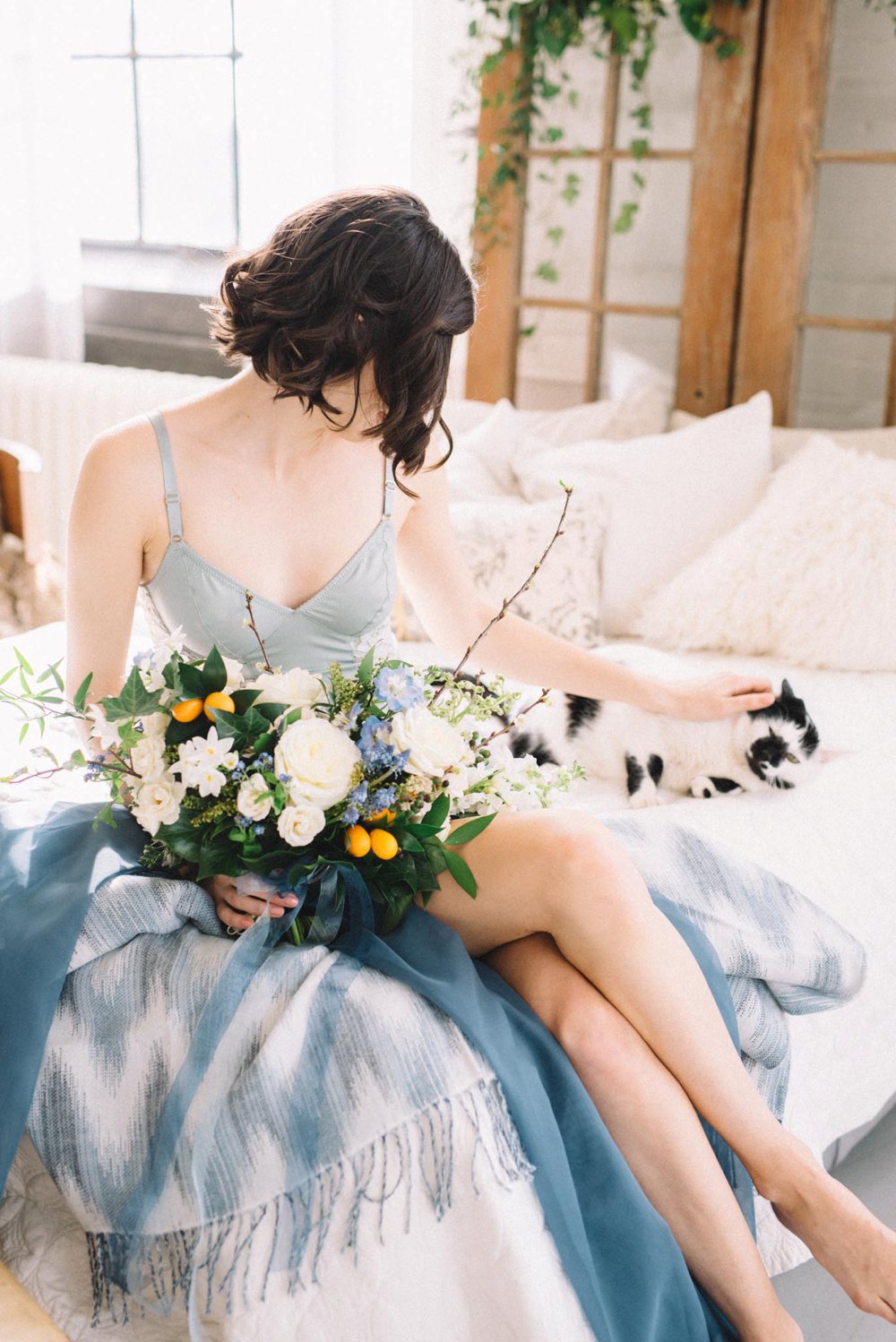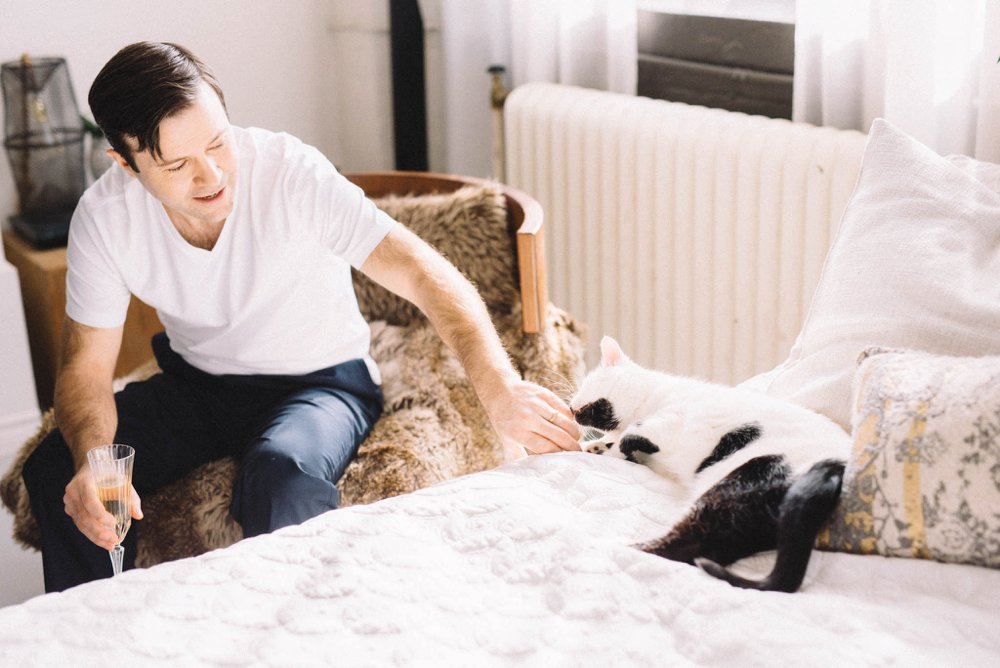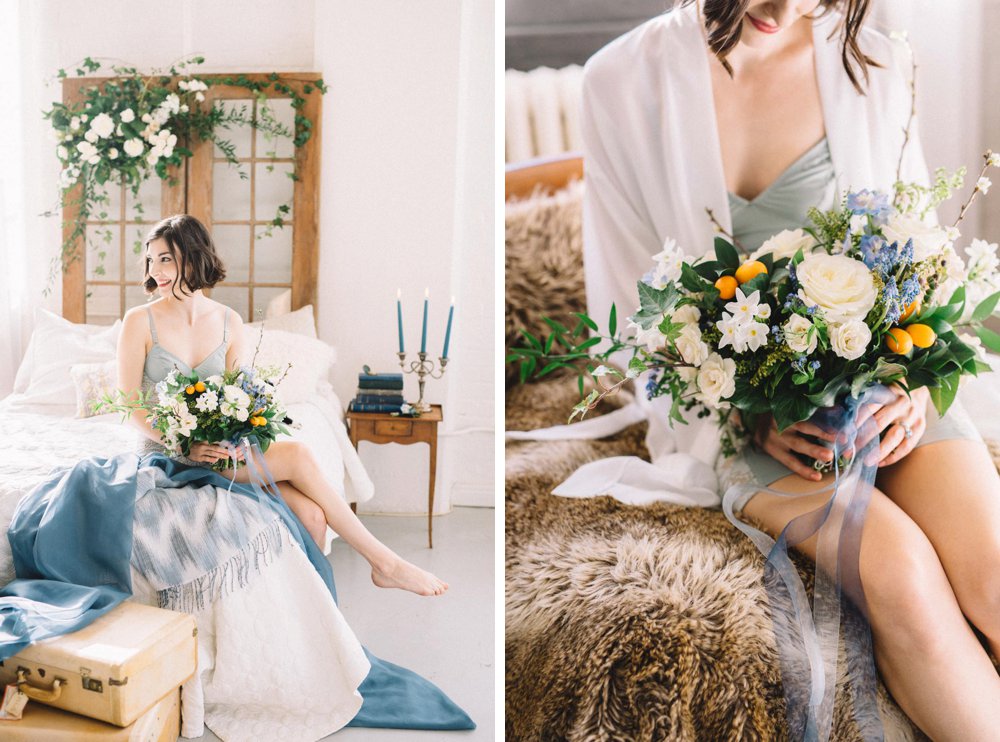 We followed these two as they eased into their first day as newlyweds and then ventured out for their honeymoon.
They first took it easy with breakfast in bed, sweet and silly moments reading to each other, romantic candles and cozy moments, and a tablescape with details from their wedding festivities – including cake that they of course had to dig into!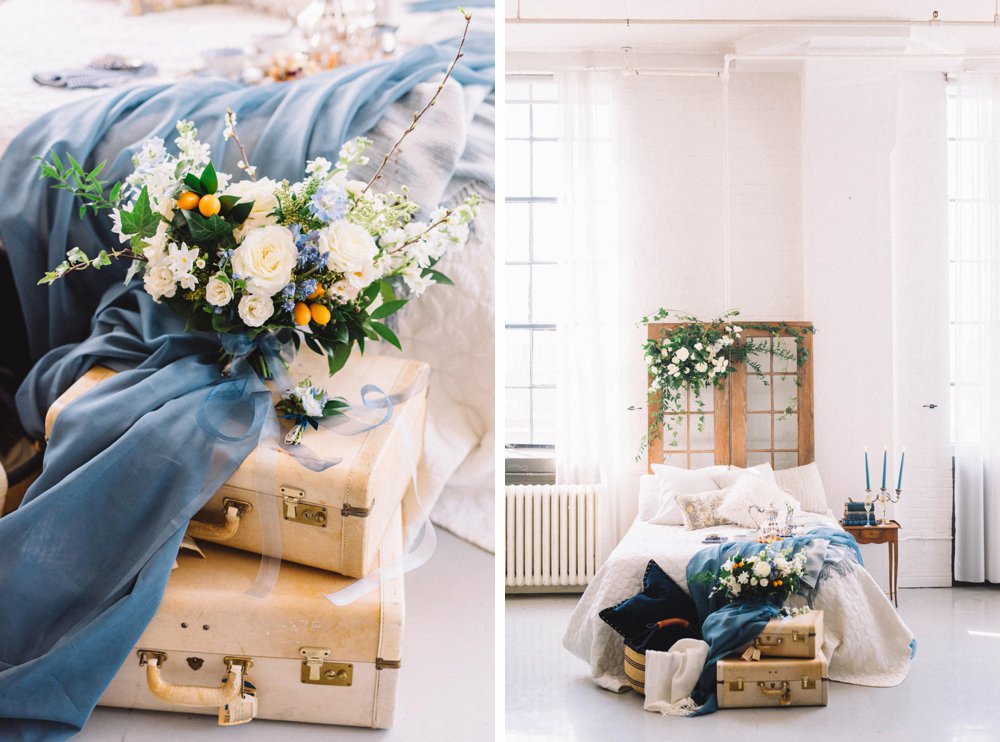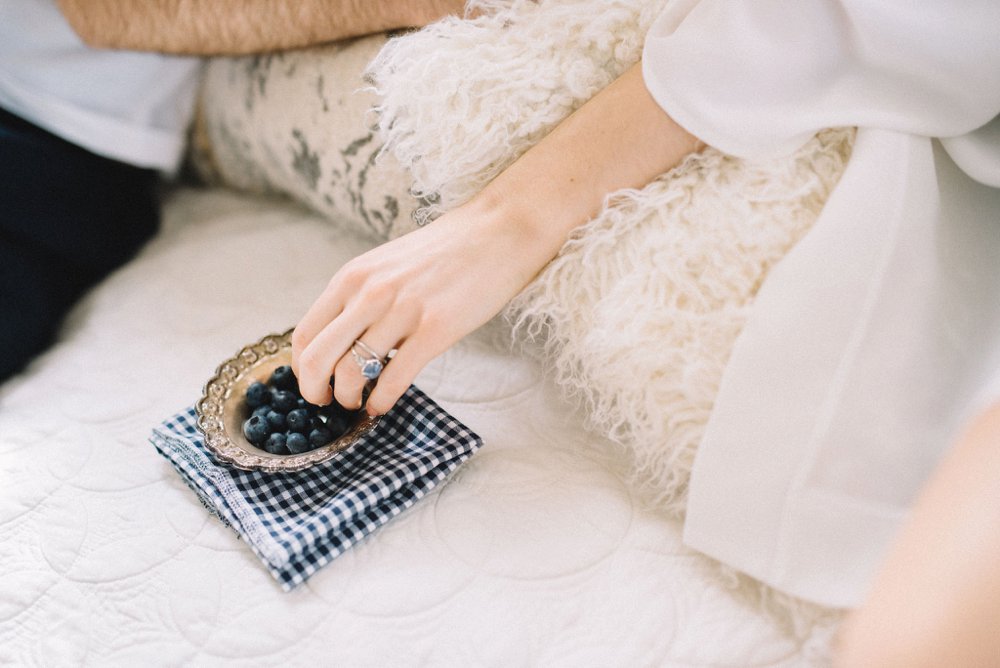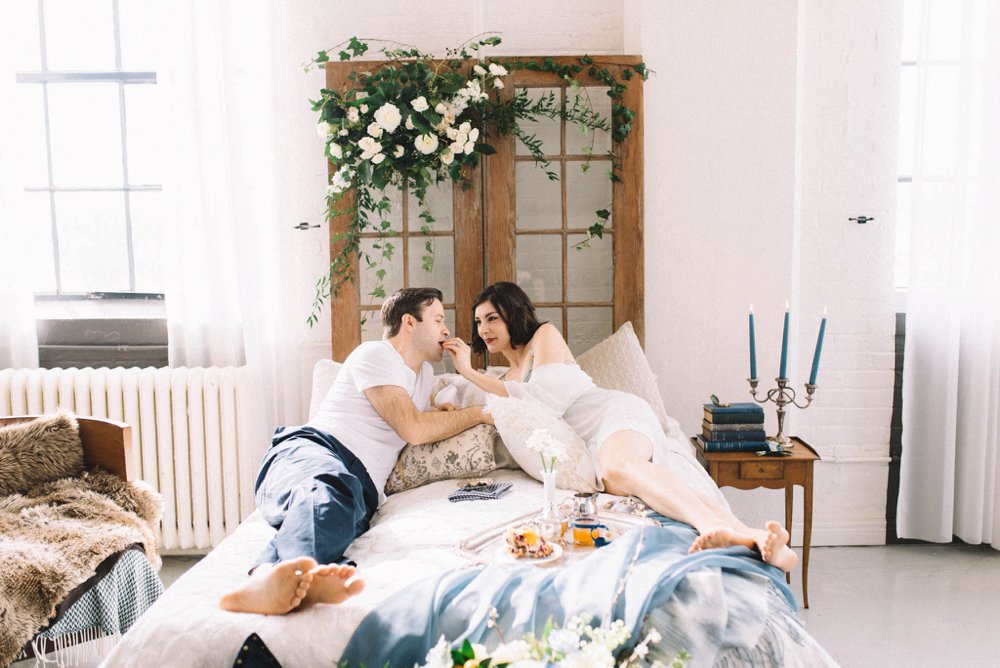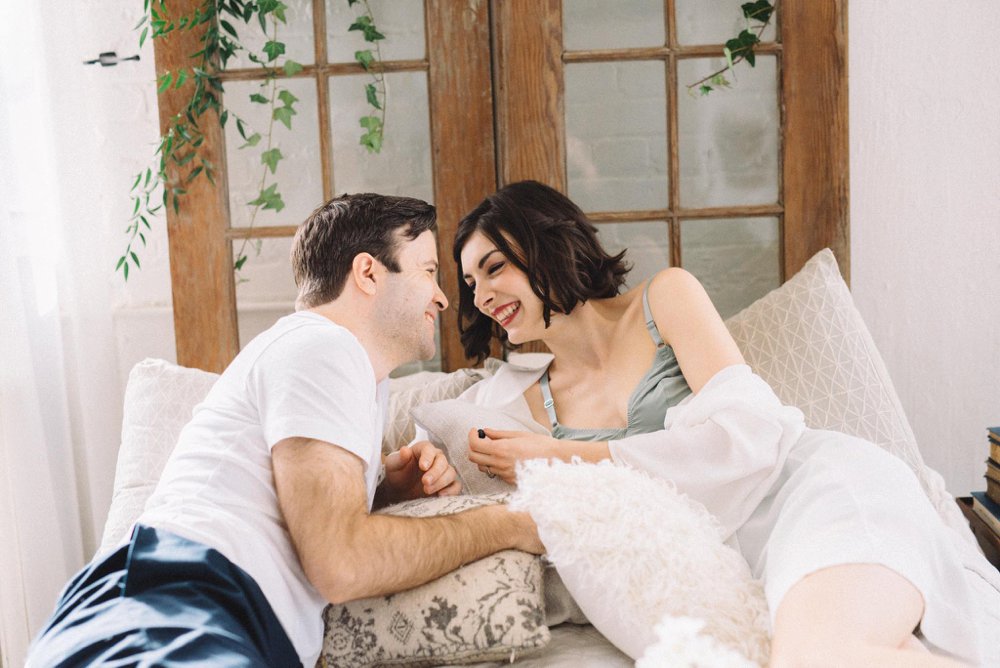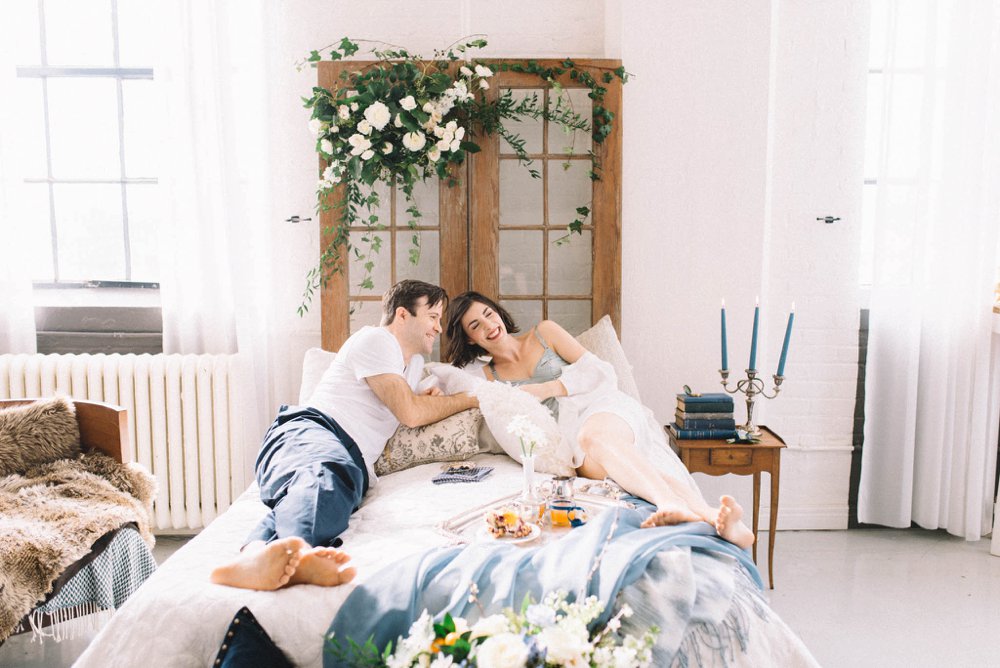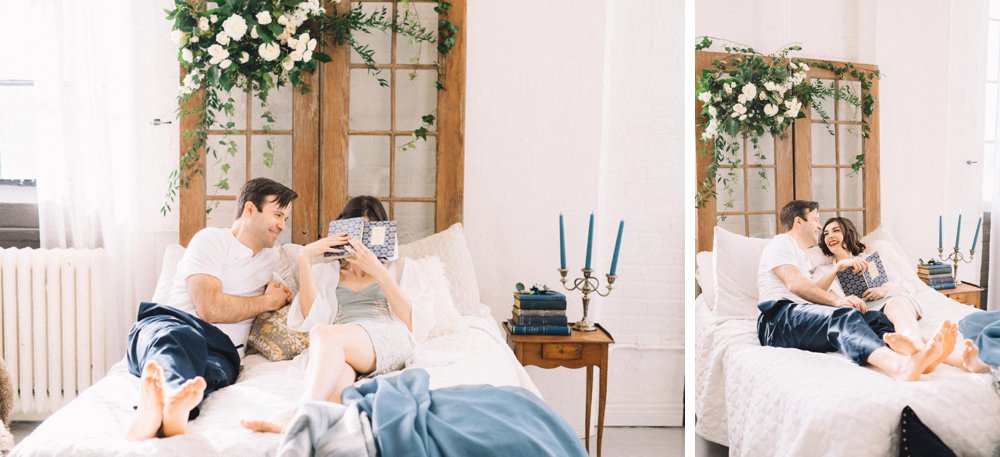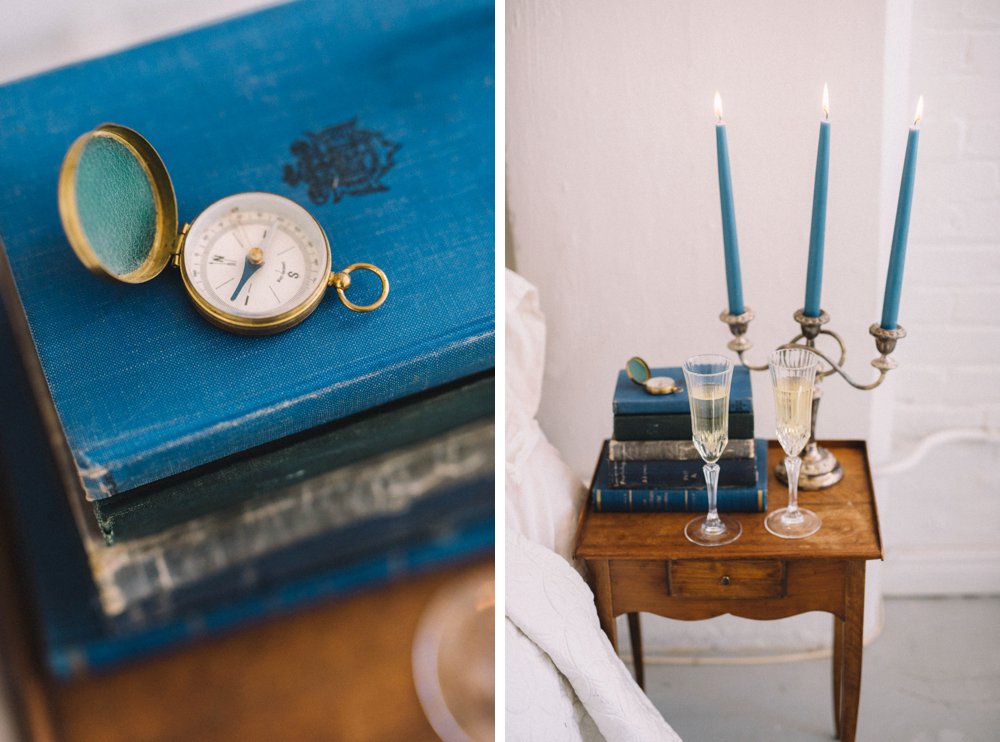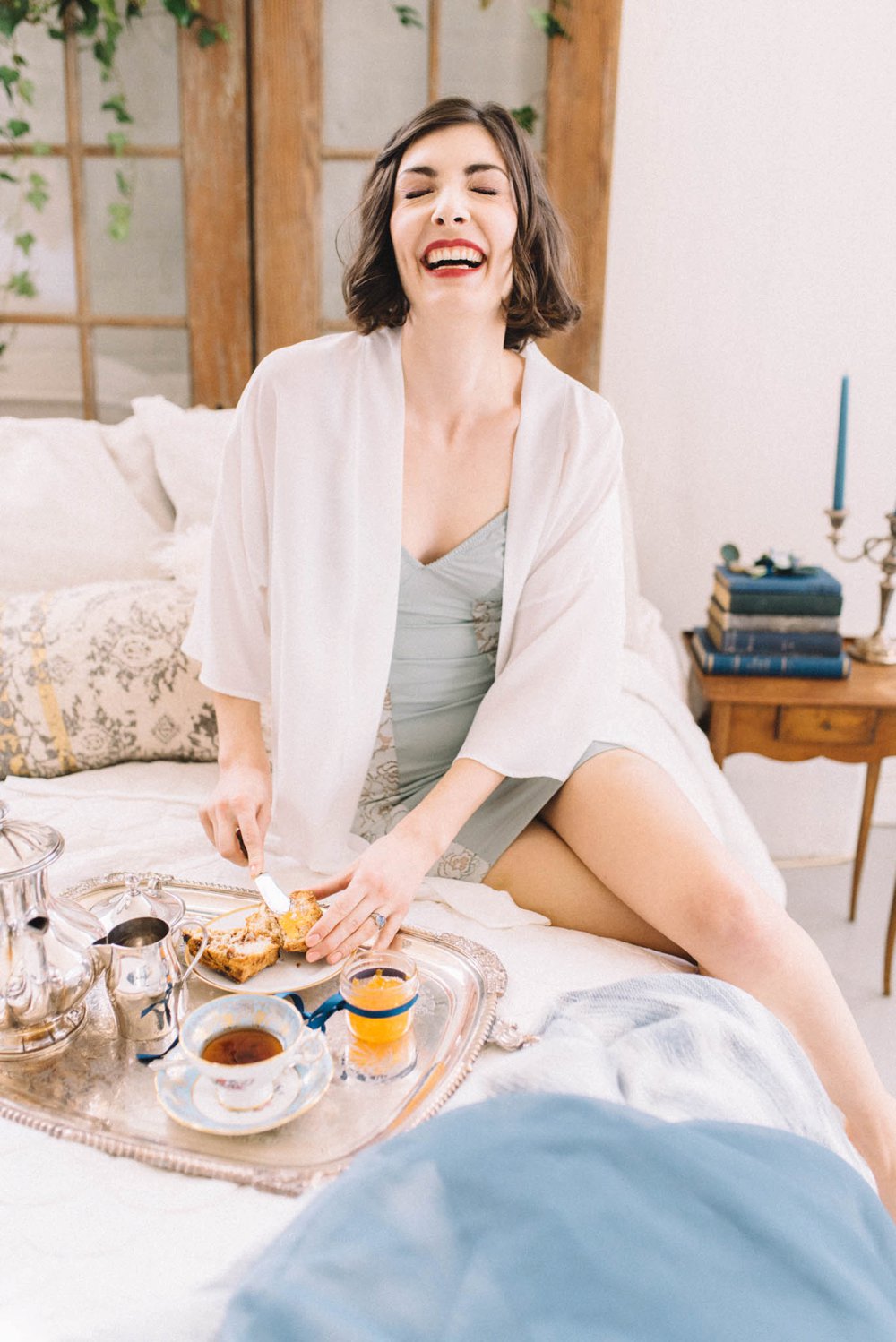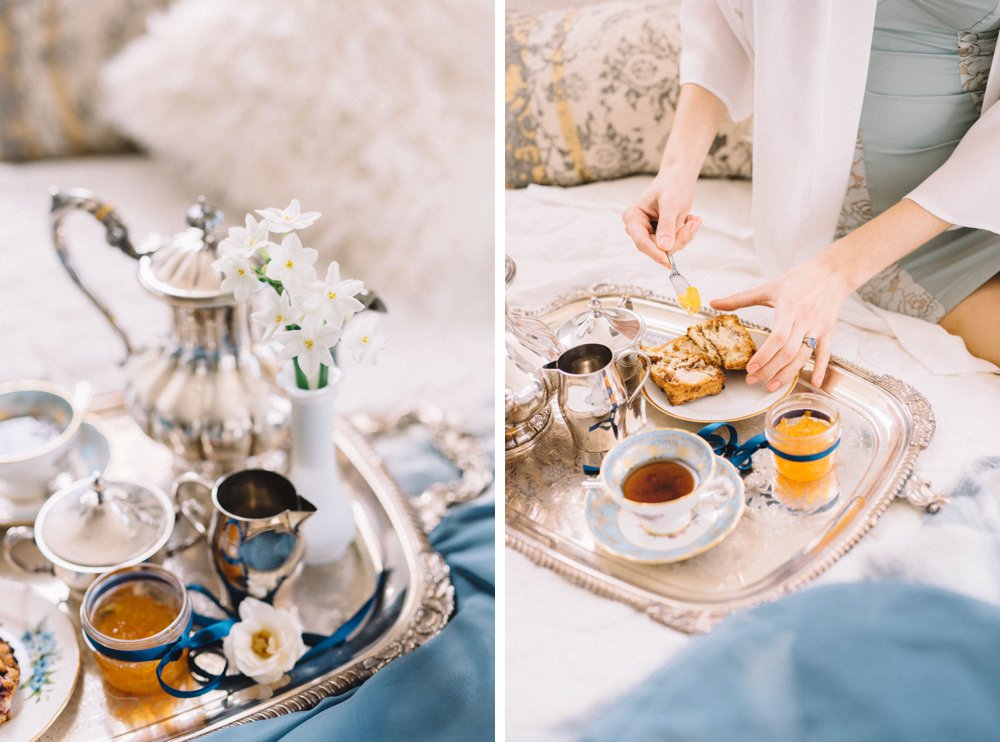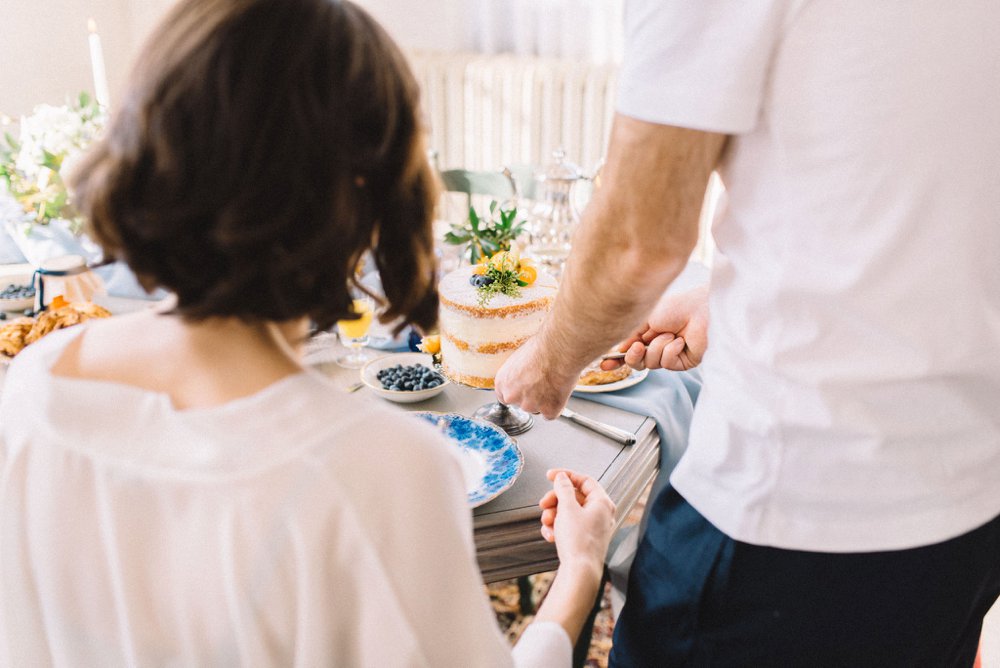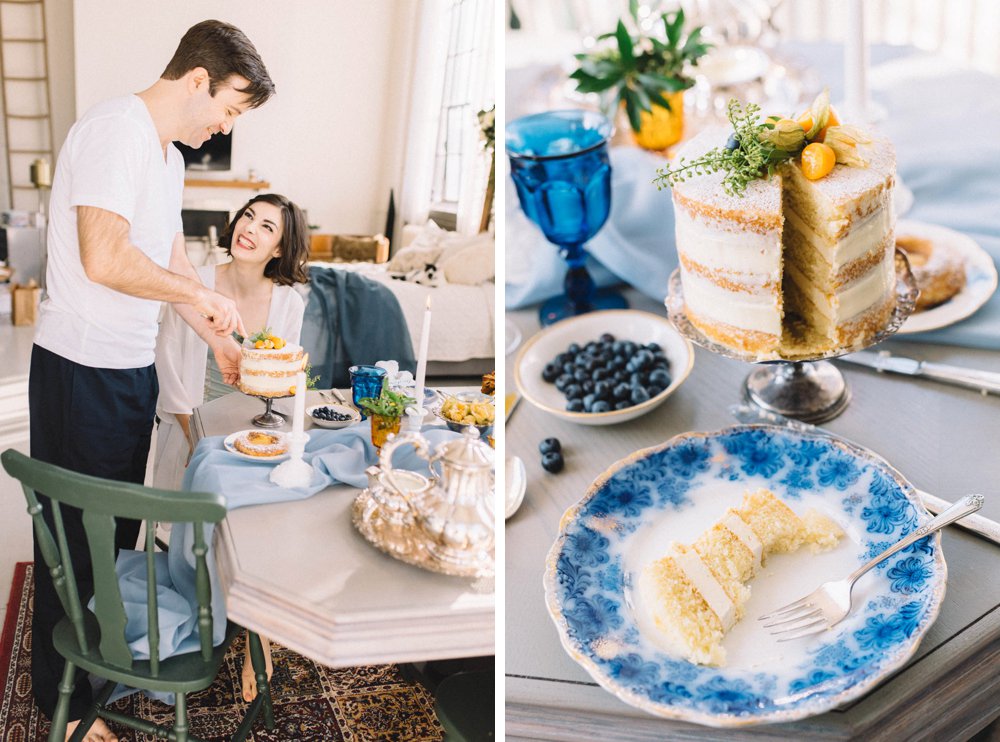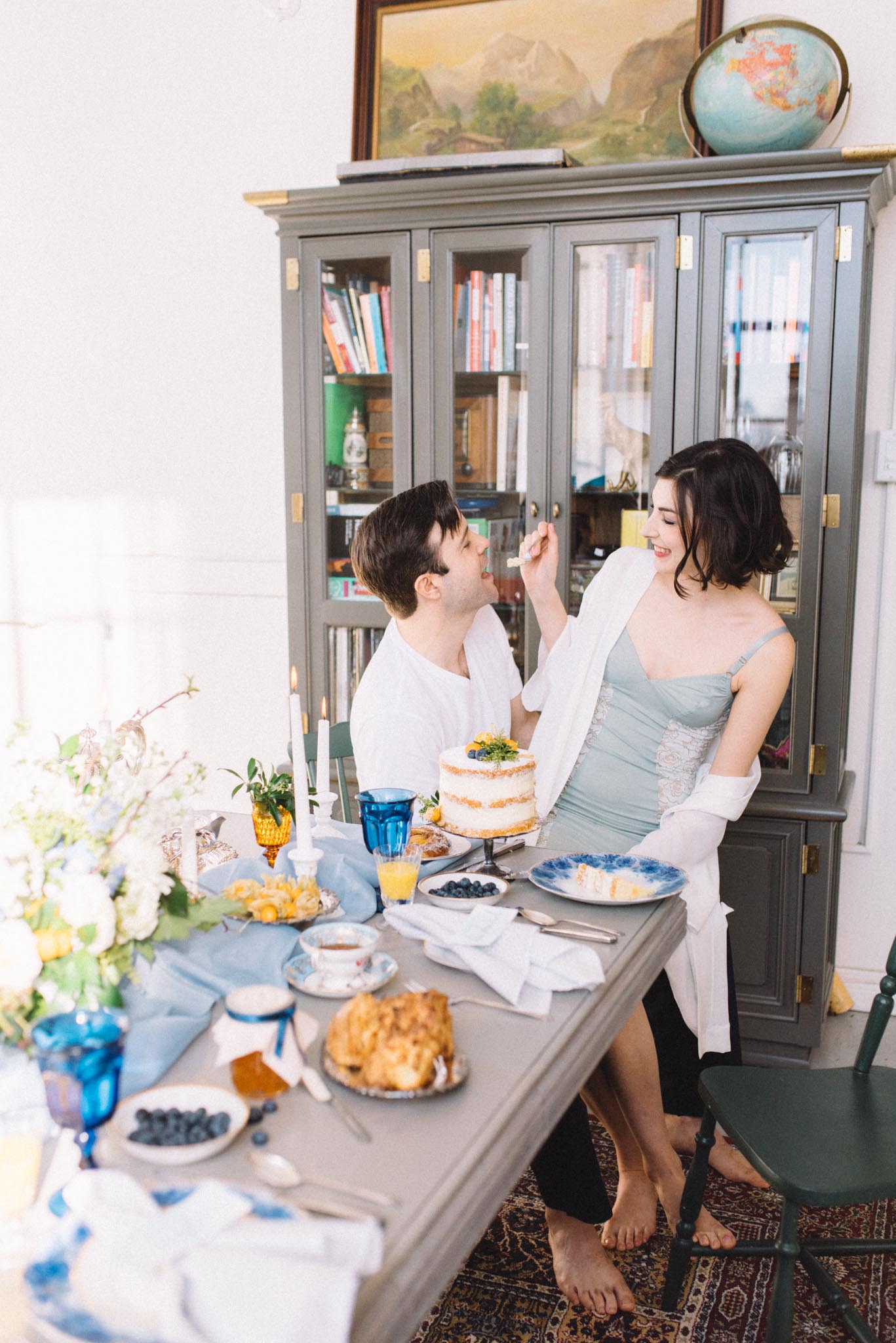 He made his face kissably smooth with a classic shaving set, she wore an alluring negligee, and after enjoying a relaxed morning together the newlyweds grabbed their vintage suitcases and head out their loft's freight elevator towards their honeymoon and new life together.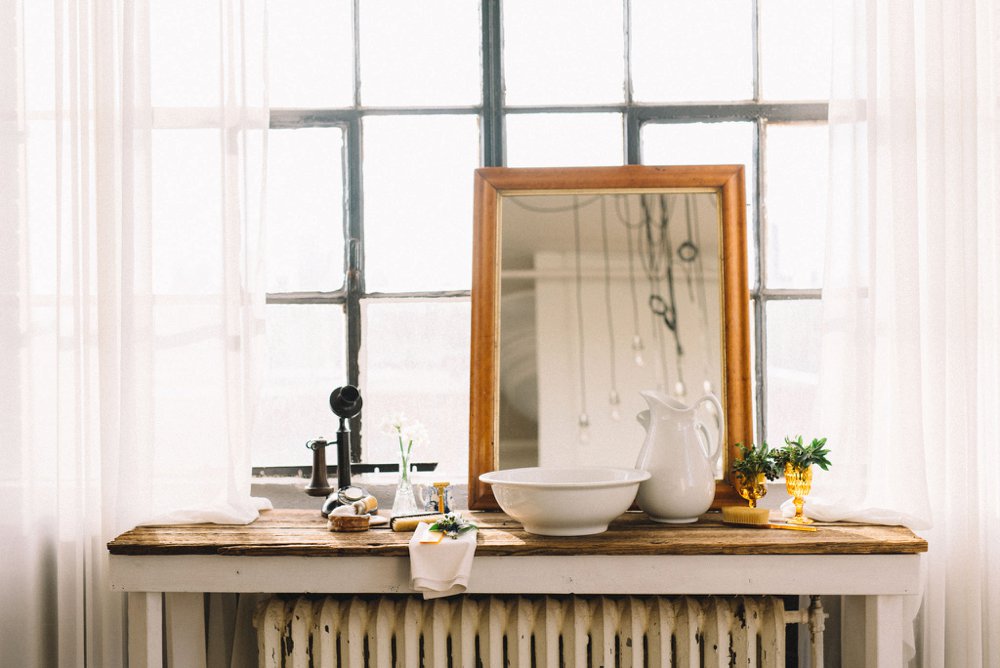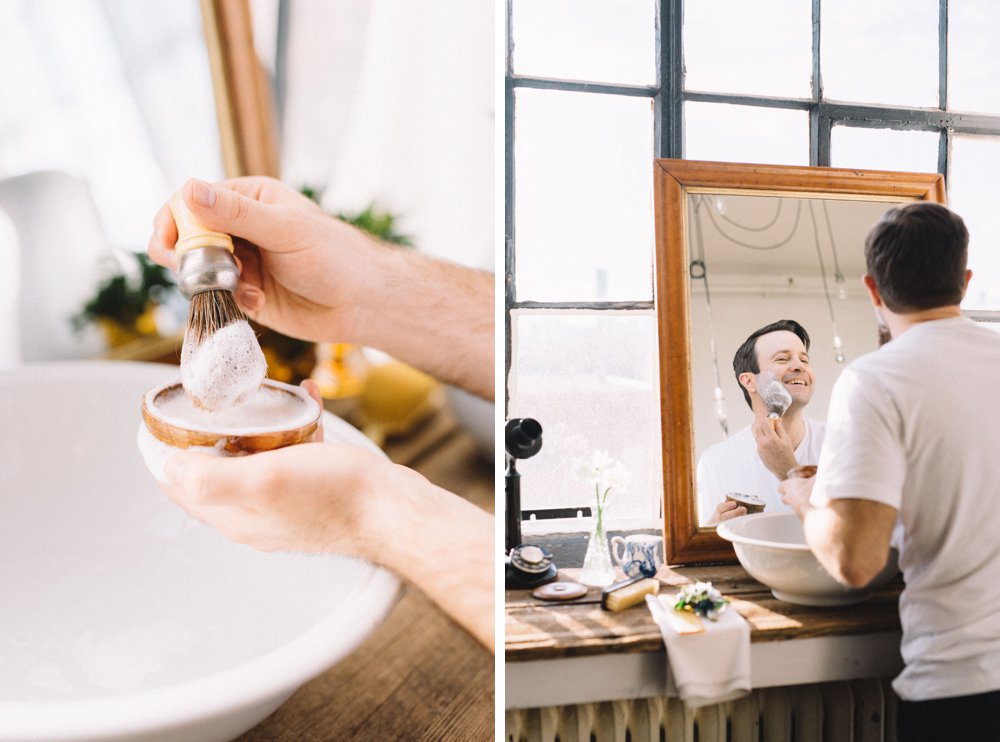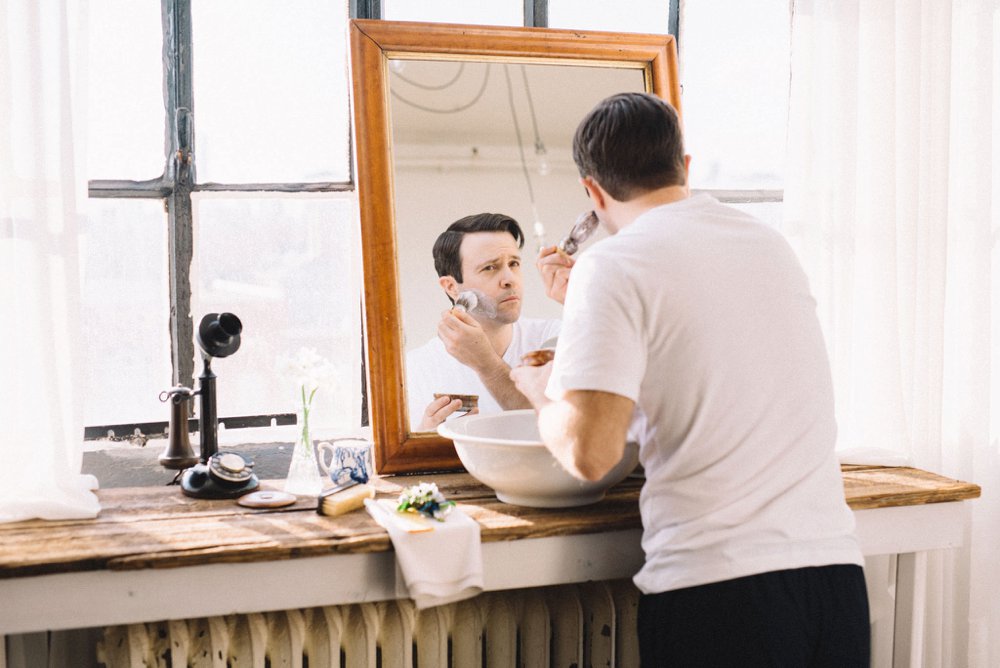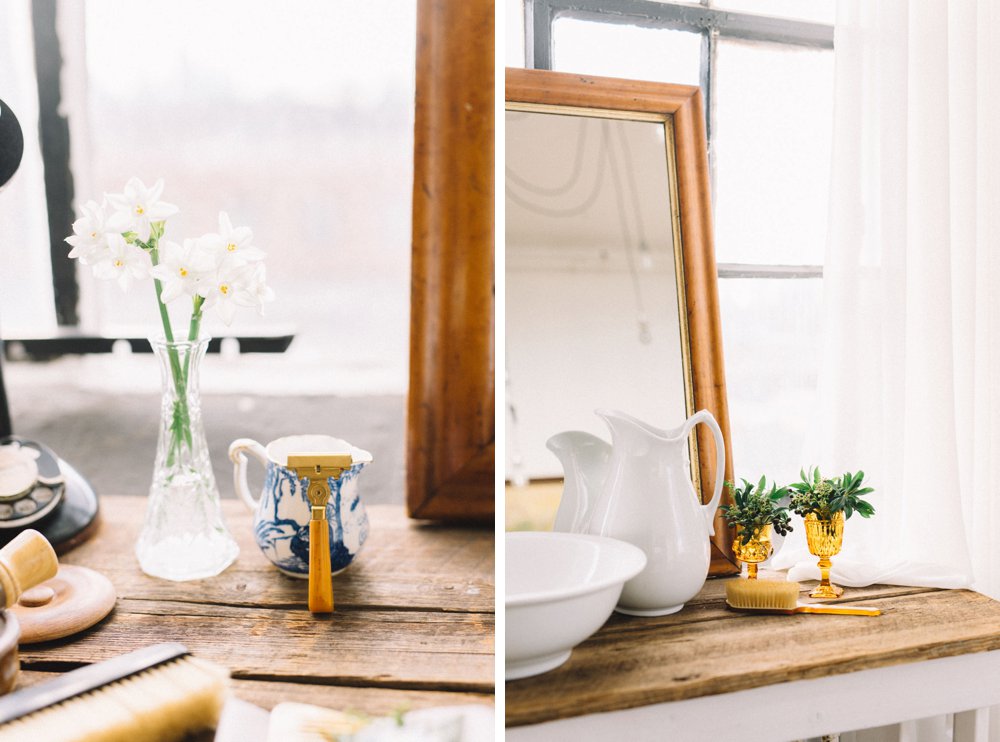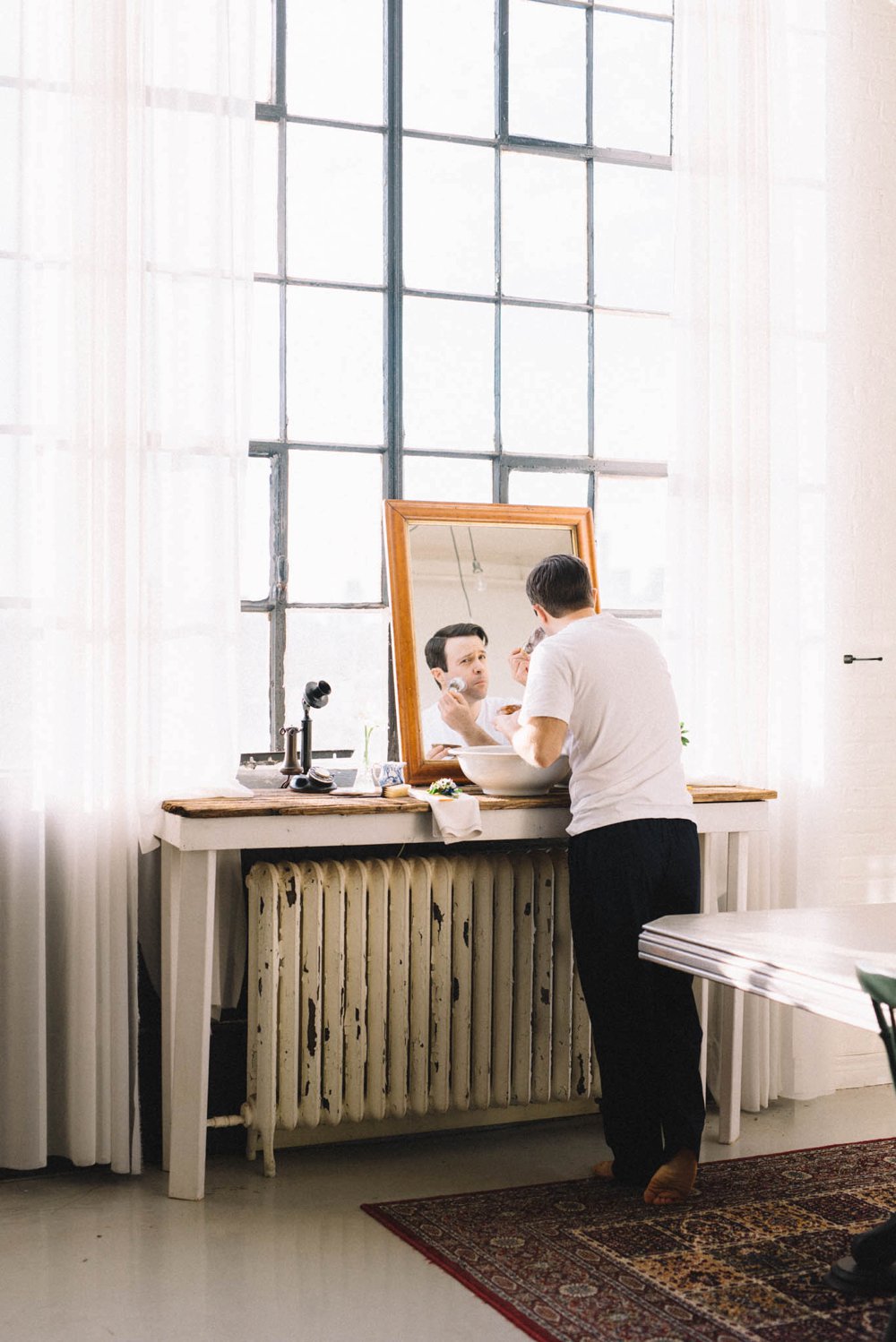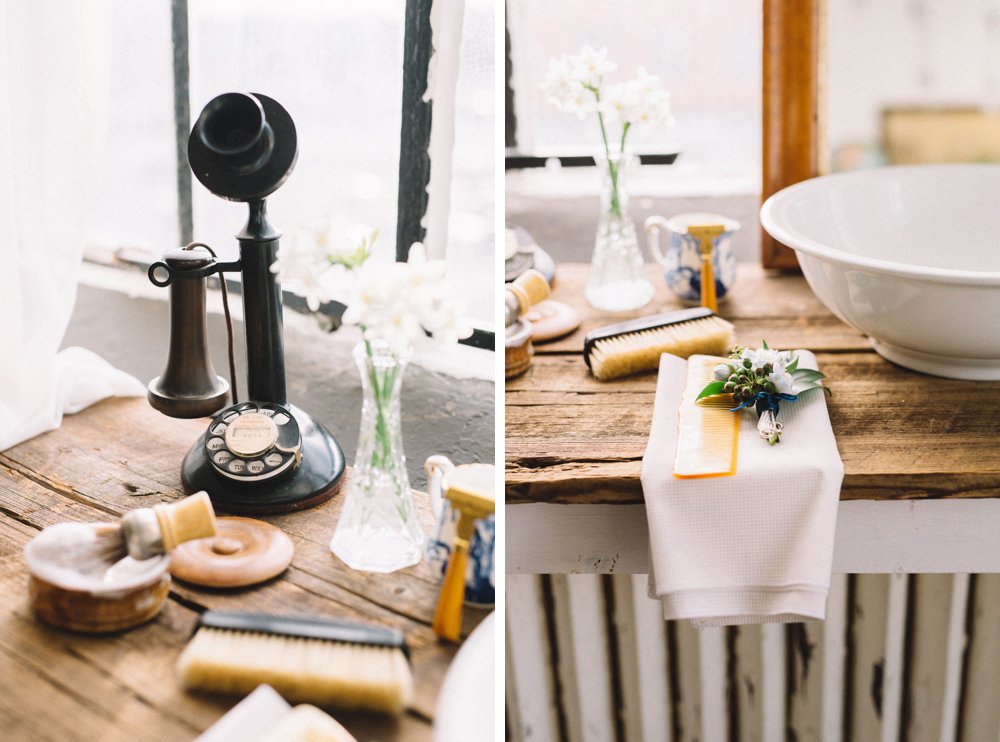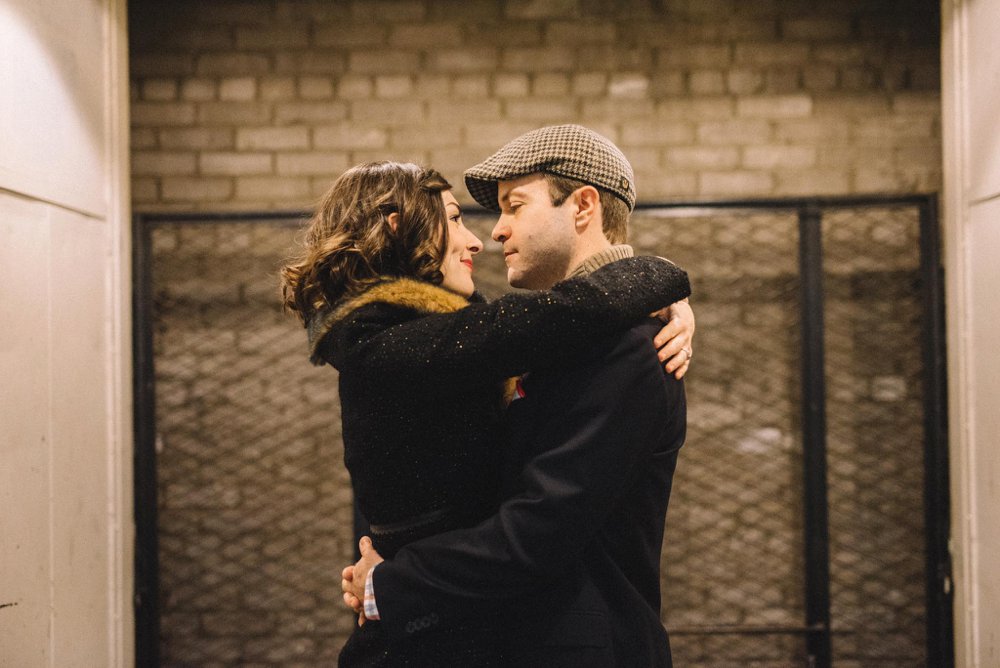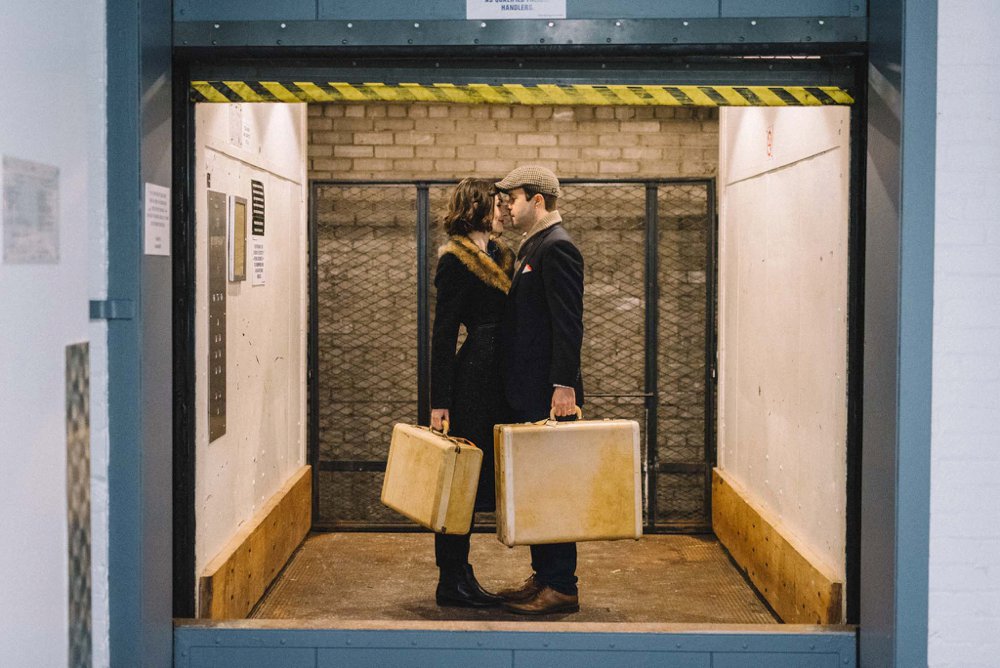 —