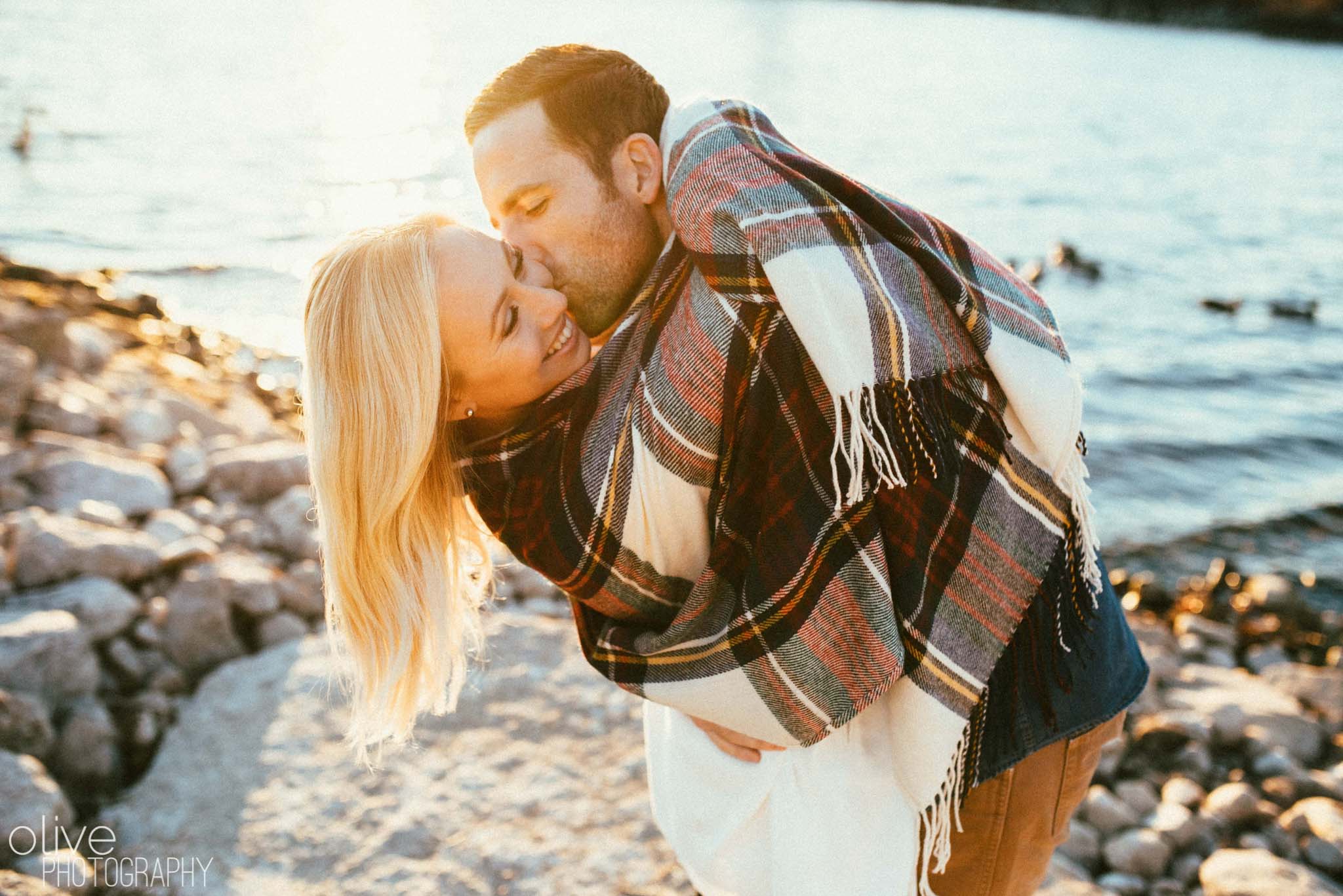 Toronto Waterfront Engagement Photos – Tommy Thompson Park
They couldn't have picked a more perfect day. The November sun was the most amazing warm glow!
They wanted to re-visit the spot where they had gotten engaged – an area of the city I had never been to, but had always been curious about: Tommy Thompson Park. It's the start of Leslie St (Literally 1 Leslie Street), and there's just a *lot* of open natural space, along with a lovely waterfront. Josh kiteboards and that's how he found the area – always in search of scenic spots to catch some waves.
Well, I felt super honoured to be taken back to their special place. I loved that the location had meaning to them.
I also got to meet their SUCH adorable pup Jackson! A feisty li'l bugger who authoritatively claimed my lap as his seat when we drove to a nearby marina together for some shots.
At the marina there was a shipwreck, and we talked about how neat it would be to climb it. Their adventurous side shone through and though it was quite tall, they boosted and hoisted each other up to make it happen. I was impressed!
You guys, it was so much fun photographing this super special time for you! Can't wait for your wedding this July!