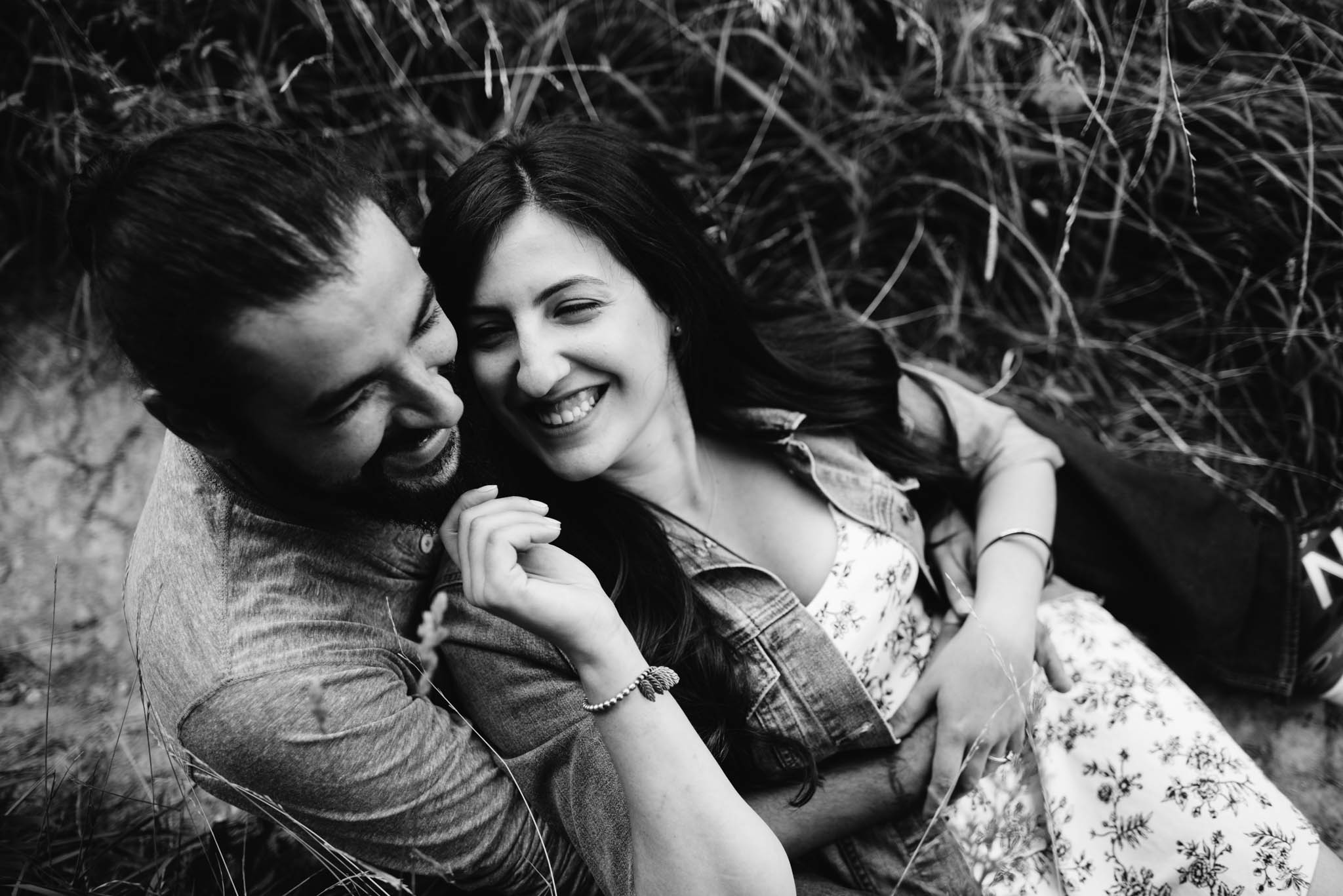 Toronto Ravine Engagement: Kaliroy & Jimmy
Kaliroy and I went to school together and I'm so honoured to photograph this happy time for her and her beau of 10 years, Jimmy.
They wanted to start their engagement session where it all started for them: Robina Ave.
They actually grew up on the same street – how convenient would that be for getting together when dating!
We then kept it simple and went to a nearby Toronto ravine, which is actually one of my favourites: Cedarvale Ravine.
(I actually grew up in the area as well and have spent a lot of time there over the years.) Bonus: We saw a bunny!
The skies threatened to rain all evening – and there were raindrops here and there – but we managed to sneak in about an hour of photos in THE MOST even light thanks to the full cloud cover.
Jimmy actually said he's not one for PDA or getting his photo taken, but seeing these you probably wouldn't be able to tell. They definitely look super smitten, even with my camera snapping away.
Guys, I had such a great evening with you and I can't wait for your wedding at Steamwhistle in October!