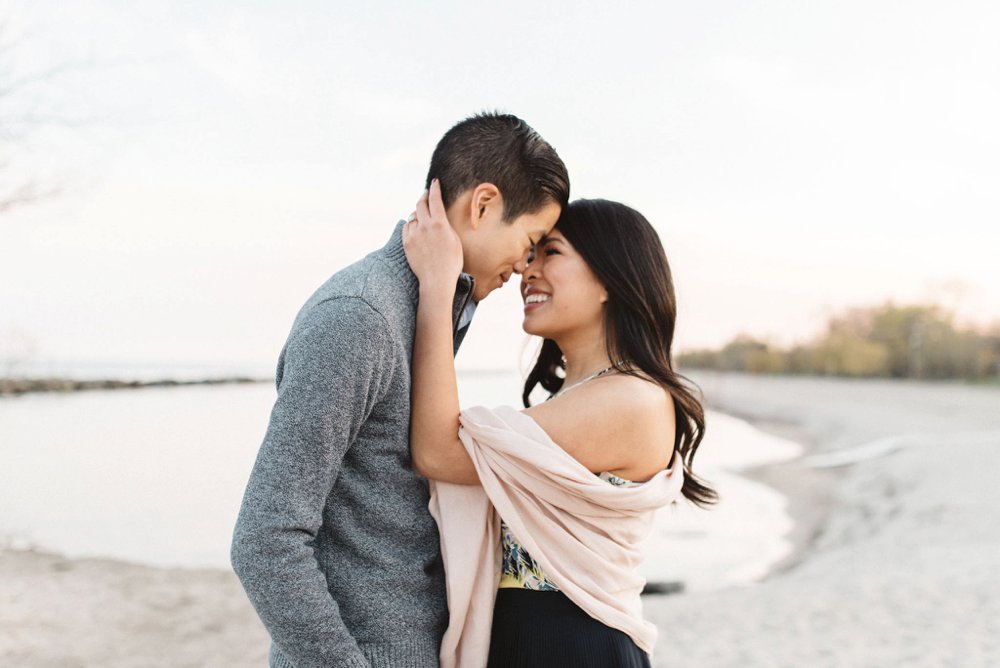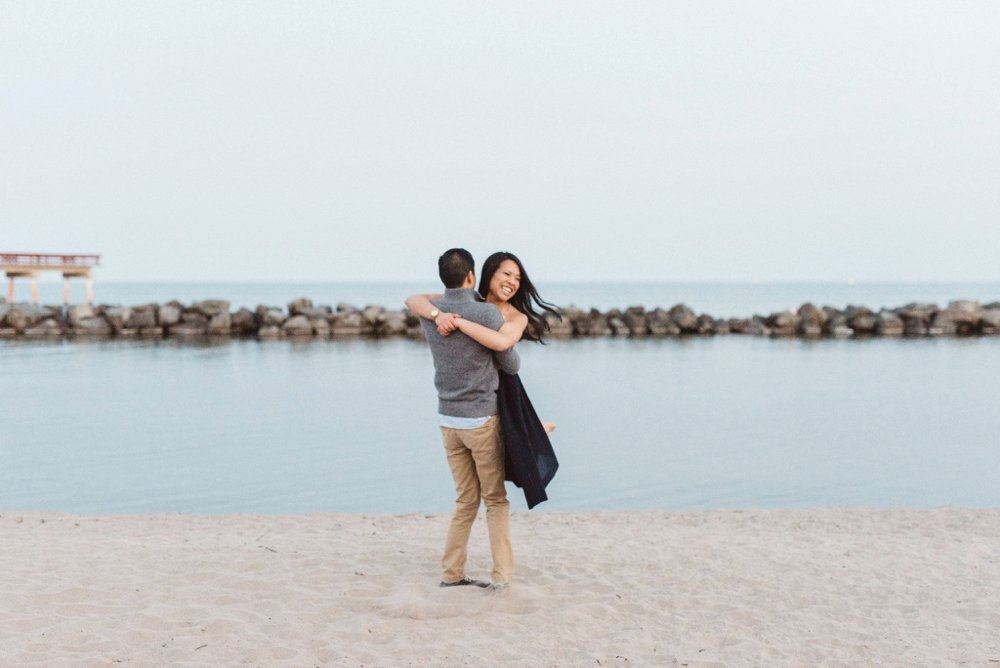 Donna and Rob are the sweetest.
Their enthusiasm and fun-loving sensibilities were immediately apparent when we first started talking — The first photo they sent me of what they look like was of them wearing a huge curly wig, making silly faces. They also sent a photo of them with matching sweaters saying "and sometimes we go out of our way to coordinate outfits for instagram 
" — They were so funny!
Leading up to their engagement session I could already feel their excitement about our shoot through their emails and Snapchat posts (add OlivePhotoTO on Snapchat for frequent behind the scenes posts!).
The day before their e-sesh Rob emailed with "So stoked and excited for this tomorrow!!! It's going to be fun and awesome :)" — And boy, was it ever.
Donna gathered some adorable props for their photos that reflected their personalities and wedding. They love Pop Toys and will have them at their wedding, so they brought some to the shoot. We of course had to get a shot of her Cinderella kissing his Batman.
They also brought yummy salted caramel popcorn from a local shop & bag stamped with their wedding hashtag (#RDmovie – They are having their reception at the Eglinton Grand), along with some other touches that reflect their interests.
We had a tonne of fun exploring, chatting and photographing to commemorate their engagement. We even made friends with some birds! And I was so surprised when they handed me a thank you card, popcorn souvenir and a Starbucks gift card with a camera on it after the shoot. (Did I mention they are the sweetest?)
Here are some of my faves from their shoot!
(And be sure to check out the end of the post for their love story & photos from Rob's proposal!!)
And now some words from the happy couple themselves: 
Our Love Story
Finding one love, and the one, happens when you least expect it. We met on Tinder (lol).
Both of us caved into our respective coworkers' peer pressure to join. "Put yourself out there, and give someone a chance. S/He'll be lucky." Neither of us supported typical tinder dates. We actually went skating outdoors, and then to church on our first date! (It really throws people off when they guess where/how we met). We were both pretty naive, Donna was looking for strictly platonic friendships, and Rob… was hoping to find the love of his life *aww*.
There was an instant spark when we first started texting – the way we chit chatted seemed like we had known each other forever. The flame only grew as time went on. It wasn't hard to know that "this was it". In fact, we discussed its potential pretty early on because well, as cliched as it sounds, we just knew.
Proposal Story
Rob: I was more nervous gathering the courage to ask Donna's parents. They smiled and joked there would be no refunds! I later coordinated with her family and close friends to meet inside the Teavanna at the Shop @ Don Mills to witness le pro-posal. I honestly couldn't contain the excitement of the proposal that I almost spill the beans to Donna on a few occasions! When you're that excited, I wanted to tell everyone, especially to the woman I love. Luckily, I always caught myself. At work on the other hand, I couldn't keep it in, it was the "worst kept secret," everyone wished me good luck the day before!
I tricked Donna into thinking that we were going to my work party and had to detour at the Roots at Shops @ Don Mills beforehand. When we arrived at the parking lot, I panicked a little as the car lot was packed. Even though I knew it was a public area, I was not anticipating a big crowd (thankfully the crowds were for the Star Wars debut). While slipping out for a "bathroom break," I confirmed that our family, friends and the hidden photographer (my co-worker @ViolettaHoll) were on site. Everything was in place, it was now time for action.
Those who know Donna know that she loves pictures, and photo props — thus, I knew she would want a selfie with the beautiful Christmas tree. While walking towards the tree, I gathered the courage to give her my heart. I told her how much I love her, how I feel like I'm the luckiest guy in the world, and to me, she was the most beautiful girl out there. Then, I got down to one knee and popped the question! Spoiler: she said yes!! (See pics below). Afterwards I pointed out our photographer and she took some snaps and pointed out that our close friends and family were waiting in Teavana. What I didn't expect is when we both walked in the staff there made aisle for us and congratulated us and gave us tea and lots of cheering. Family & friends were stoked and took pictures.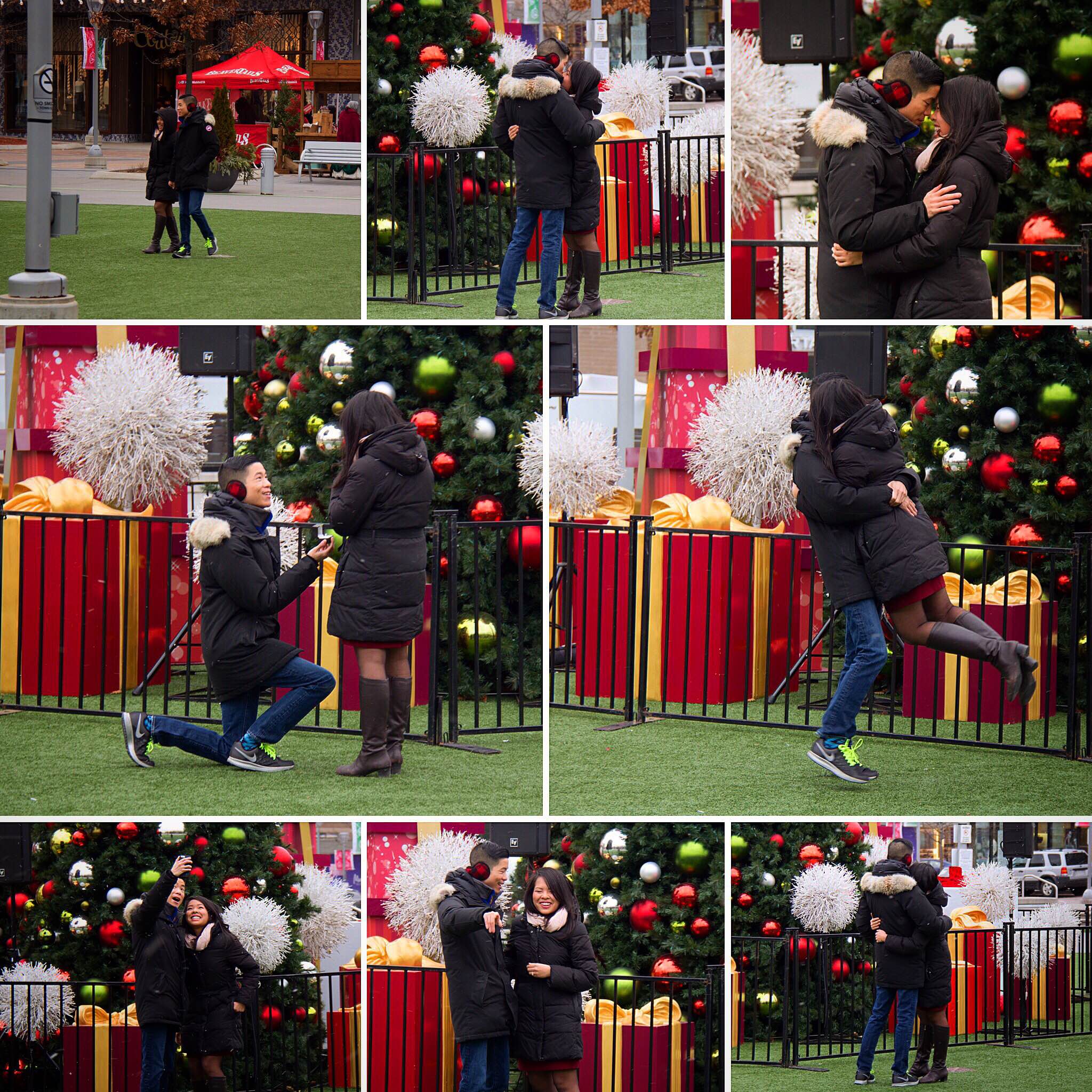 Congratulations again, you two! I can't wait for your big day in October!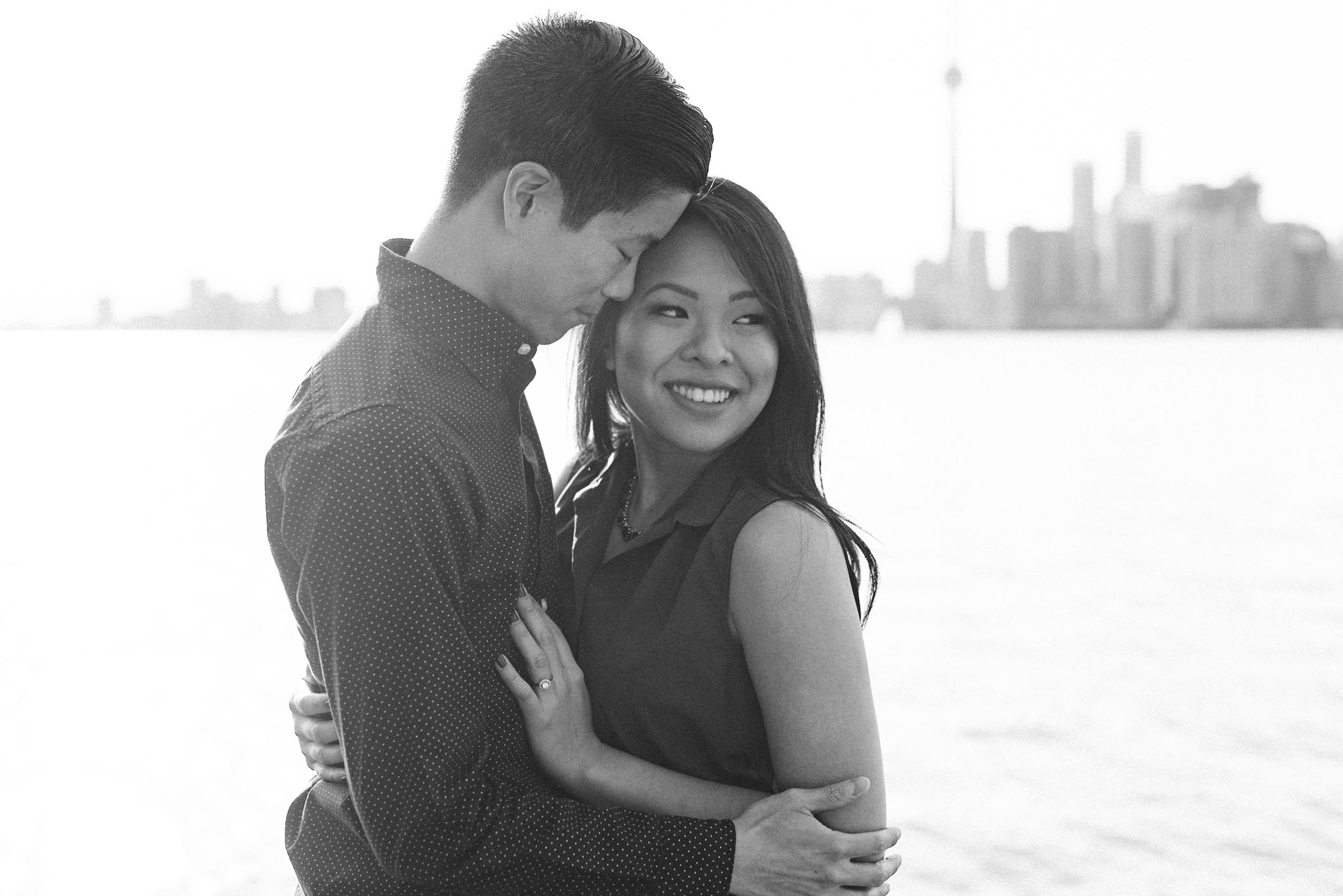 Credits: