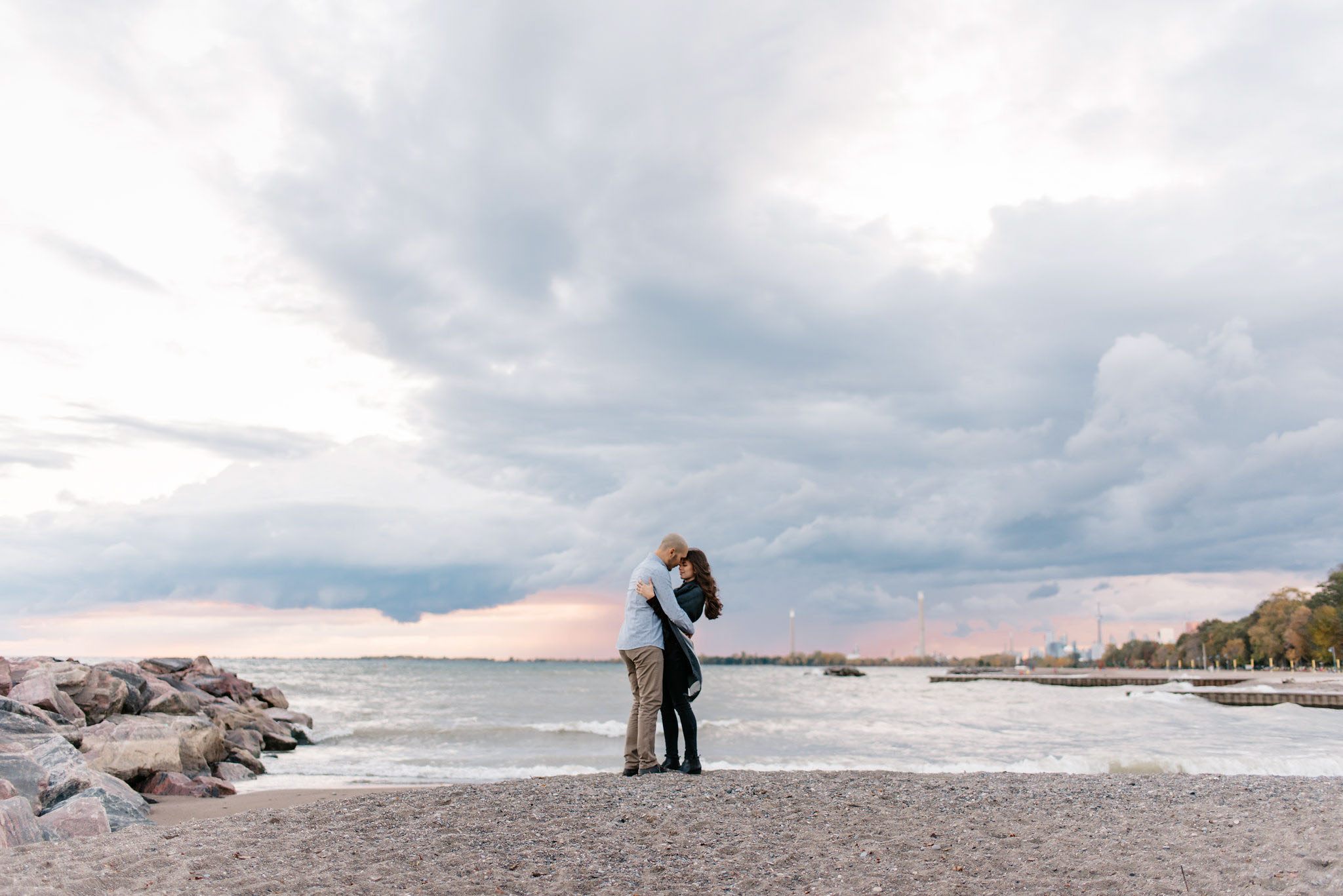 It started as a sweet date night at a pizzeria, and turned into a breathtaking show of nature. (Scroll down, you'll see.)
//
What can I say about Chiara and Steve.They are one of the absolute sweetest, kindest couples I have ever photographed. They are both Italian, and they embody the warmth and hospitality one might associate with Italian culture. (As someone who is half Sicilian I've seen it first hand with my own family as well.) To start off their engagement session they wanted to go for dinner at one of their favourite places, Queen Margherita Pizza in Leslieville. They insisted that I join them, and holy canoli (heh, see what I did there?) all the food was INCREDIBLE. I'll definitely be going back.We chatted over the meal and I occasionally snapped some photos when the light and moment were right. Then, before the sun went down we went to the beach.We hadn't expected it to be so chilly and windy that evening, and right after we ended the session there was a crazy storm. But as we were shooting Mother Nature put on a light and cloud show for us – it was EPIC. Seriously. One moment the sky was clear and the next it was filled with rolling clouds and beautiful colours.
Chiara and Steve weren't phased by the cold – they just folded into each other so perfectly and felt cozy in each other's arms while I snapped away. *sigh* – the evening was perfect.
Here are some of my faves from their Leslieville/Beaches date day.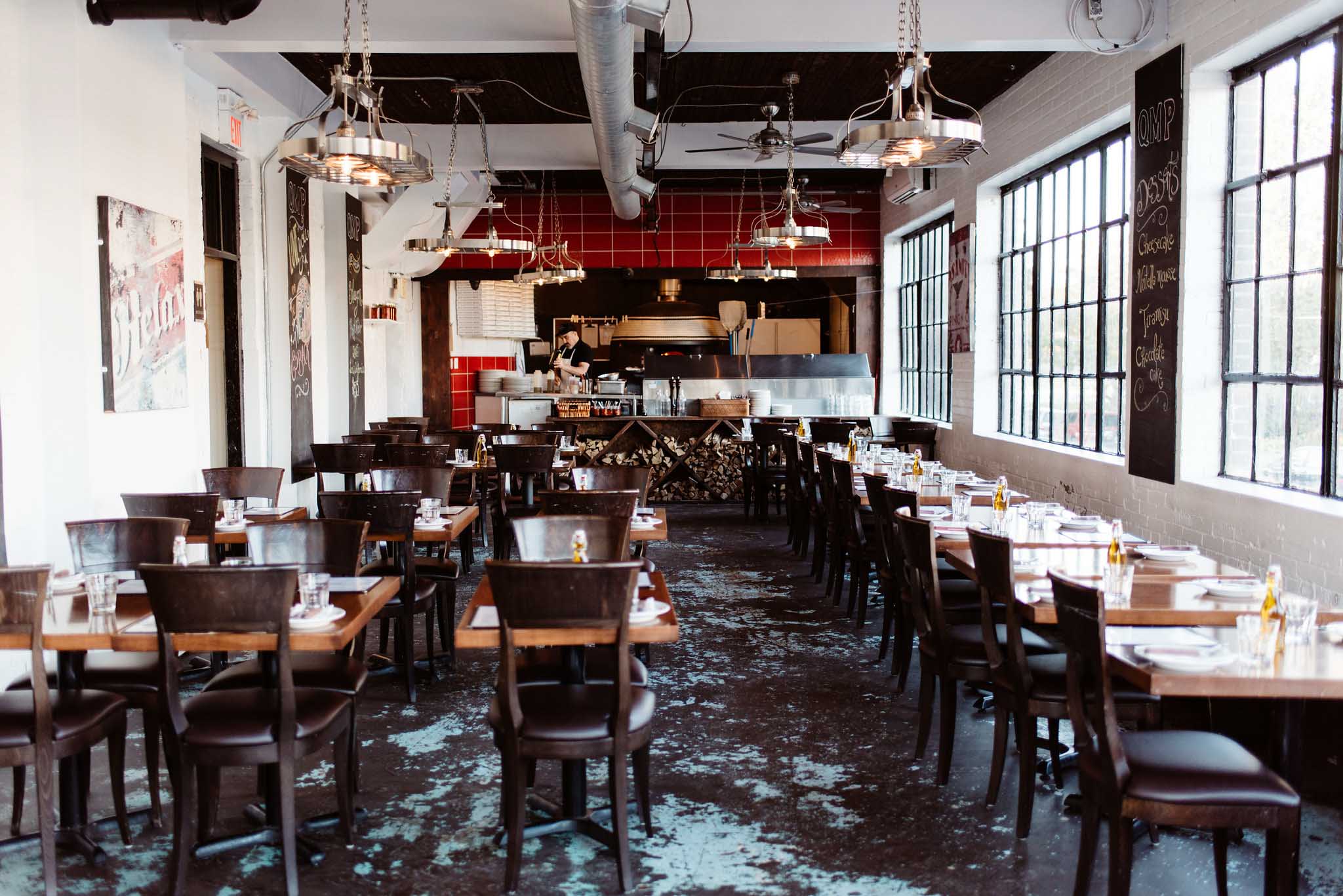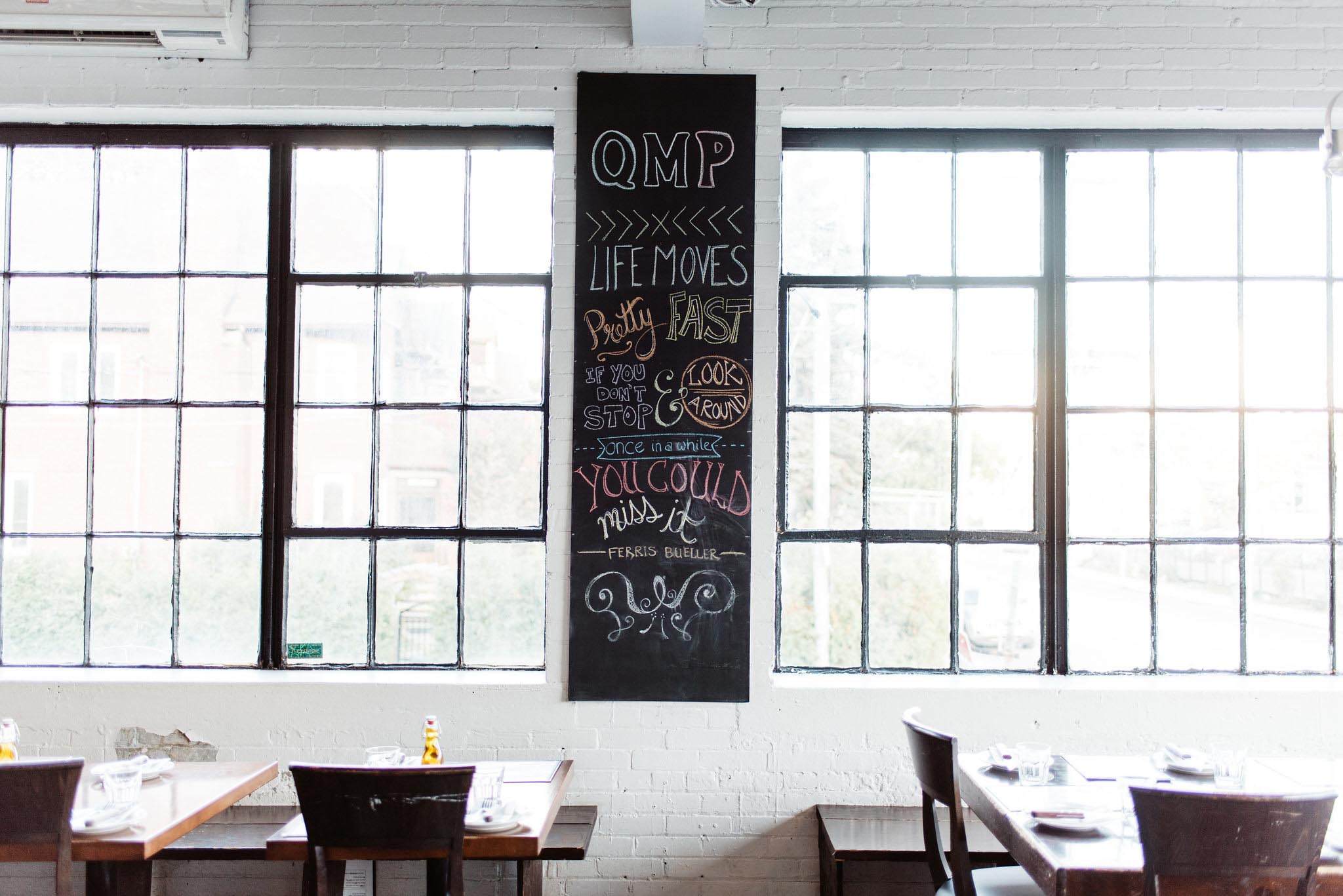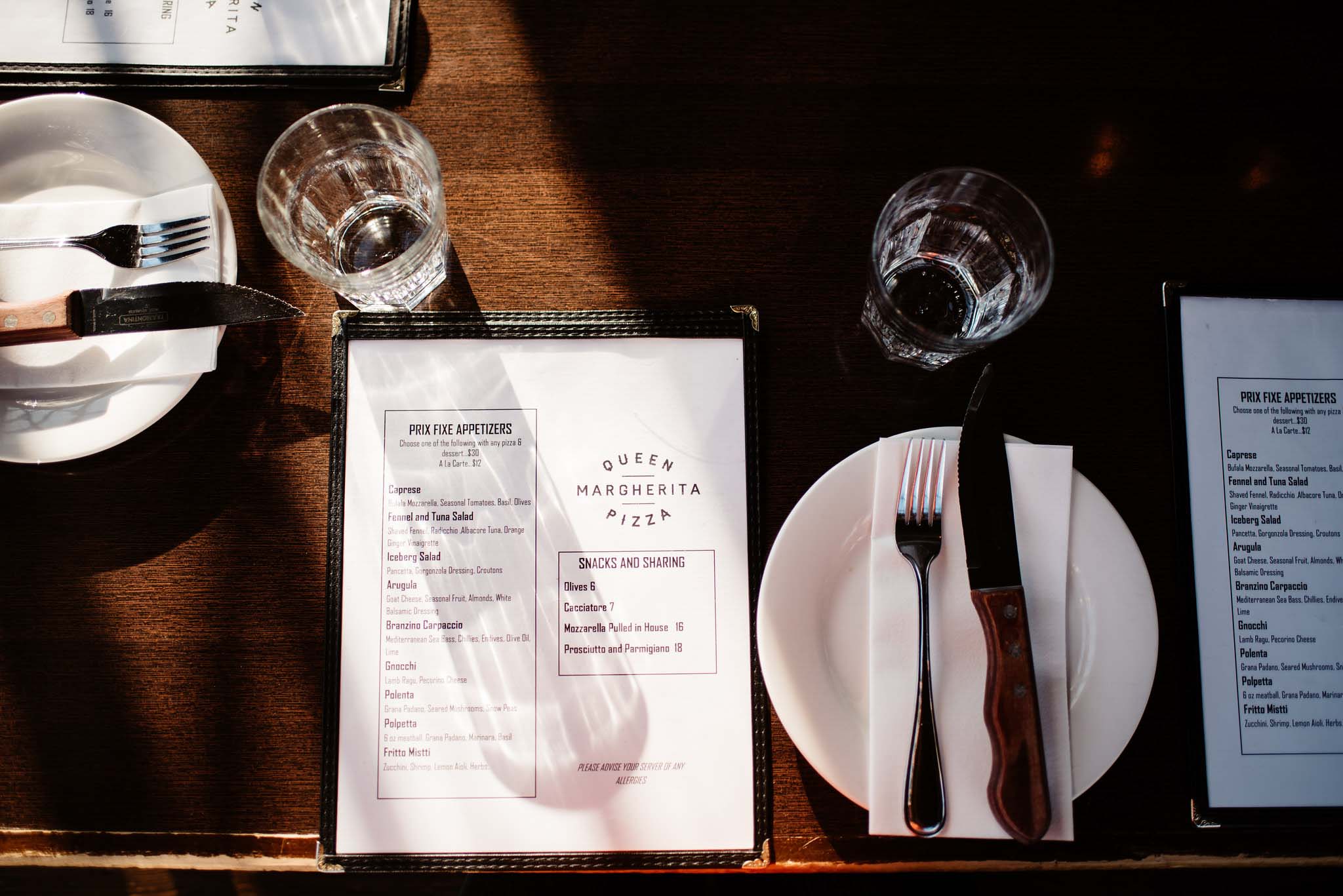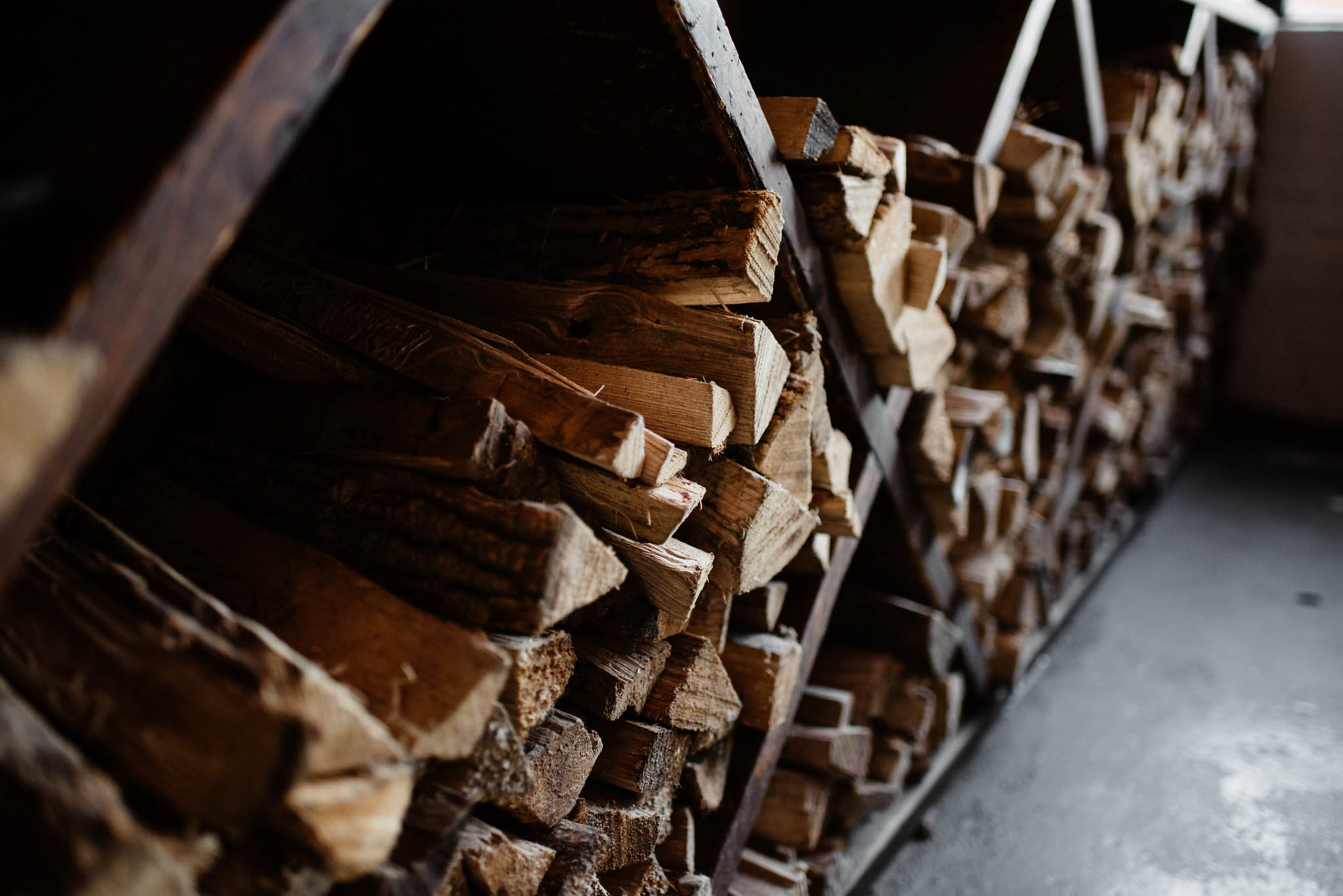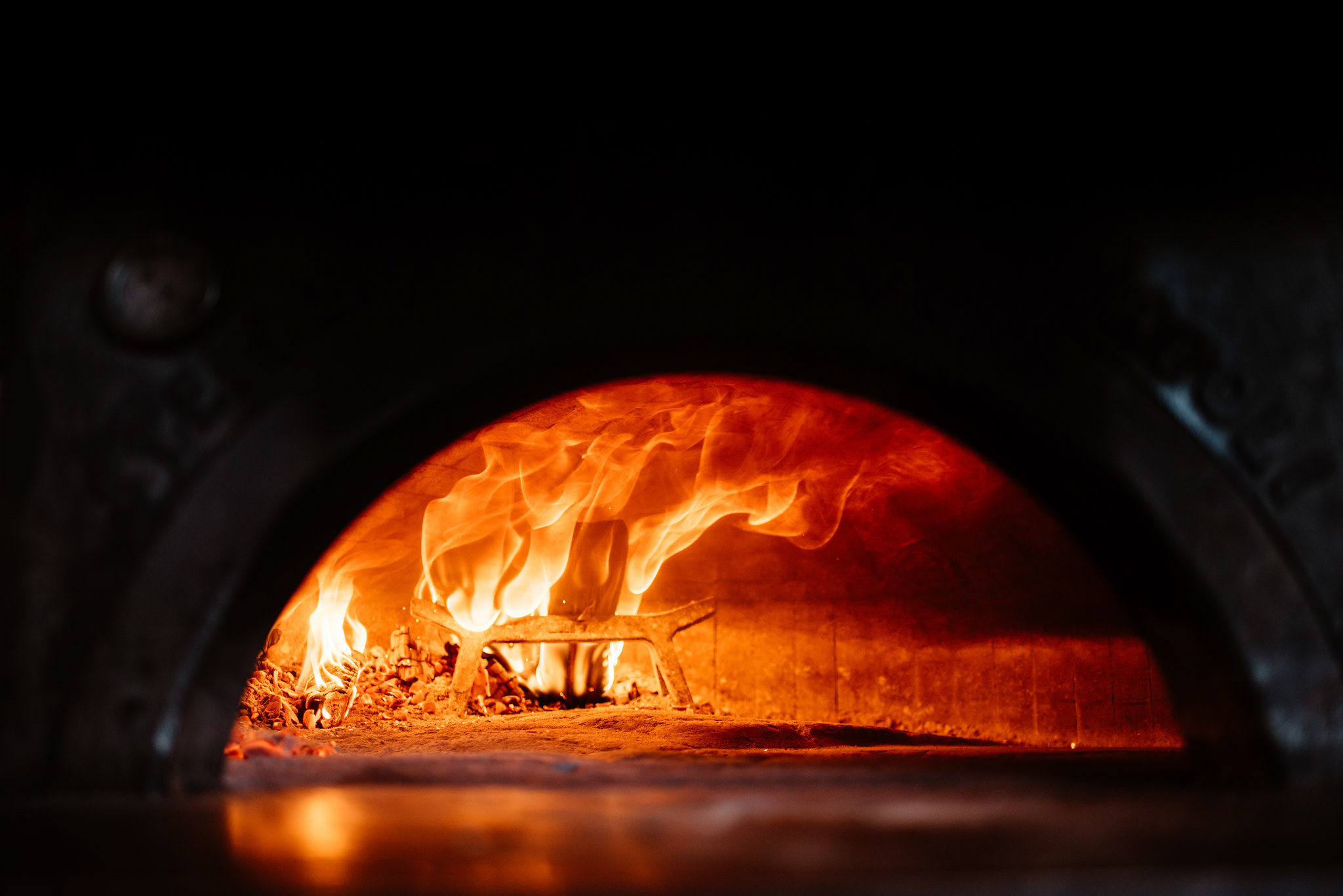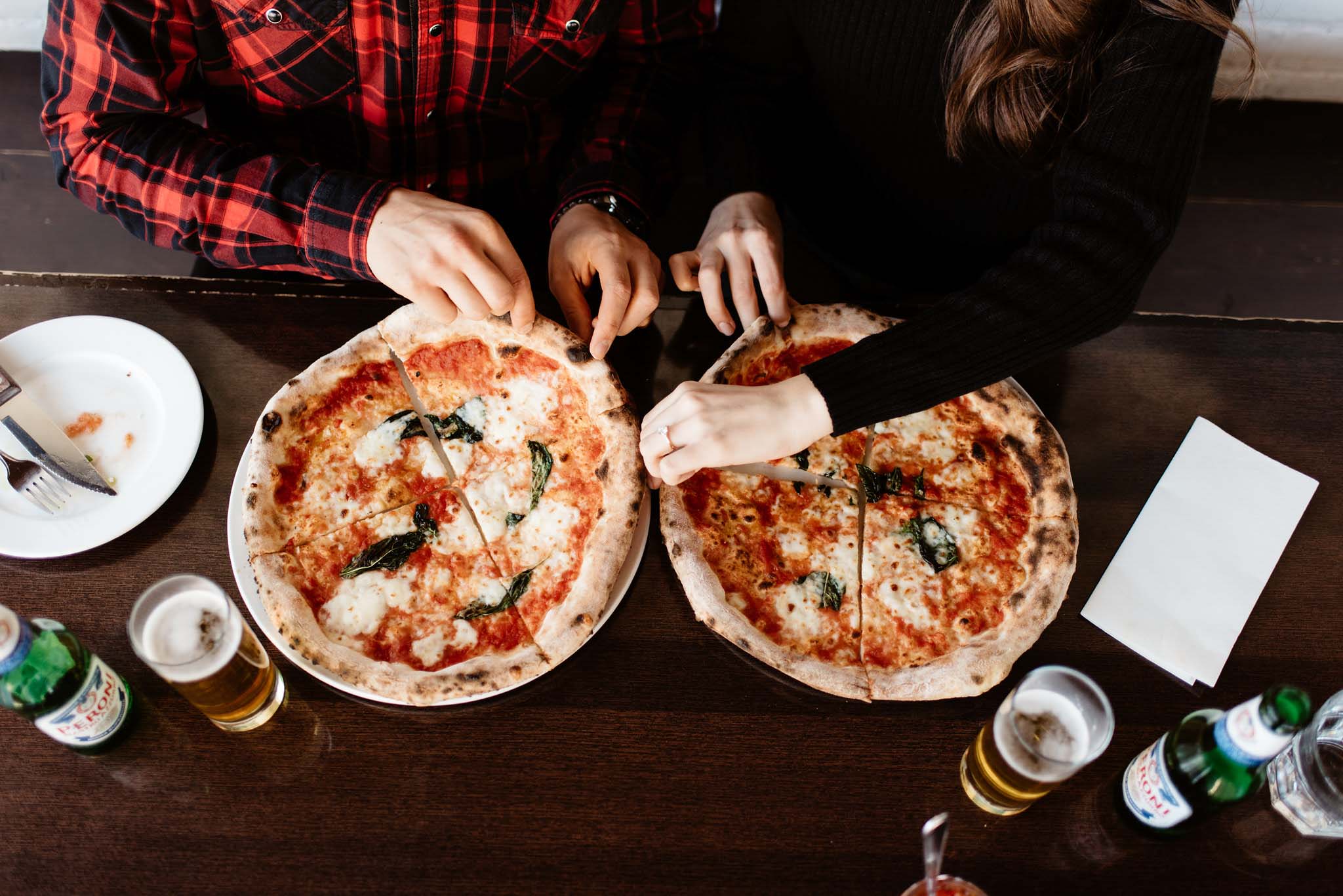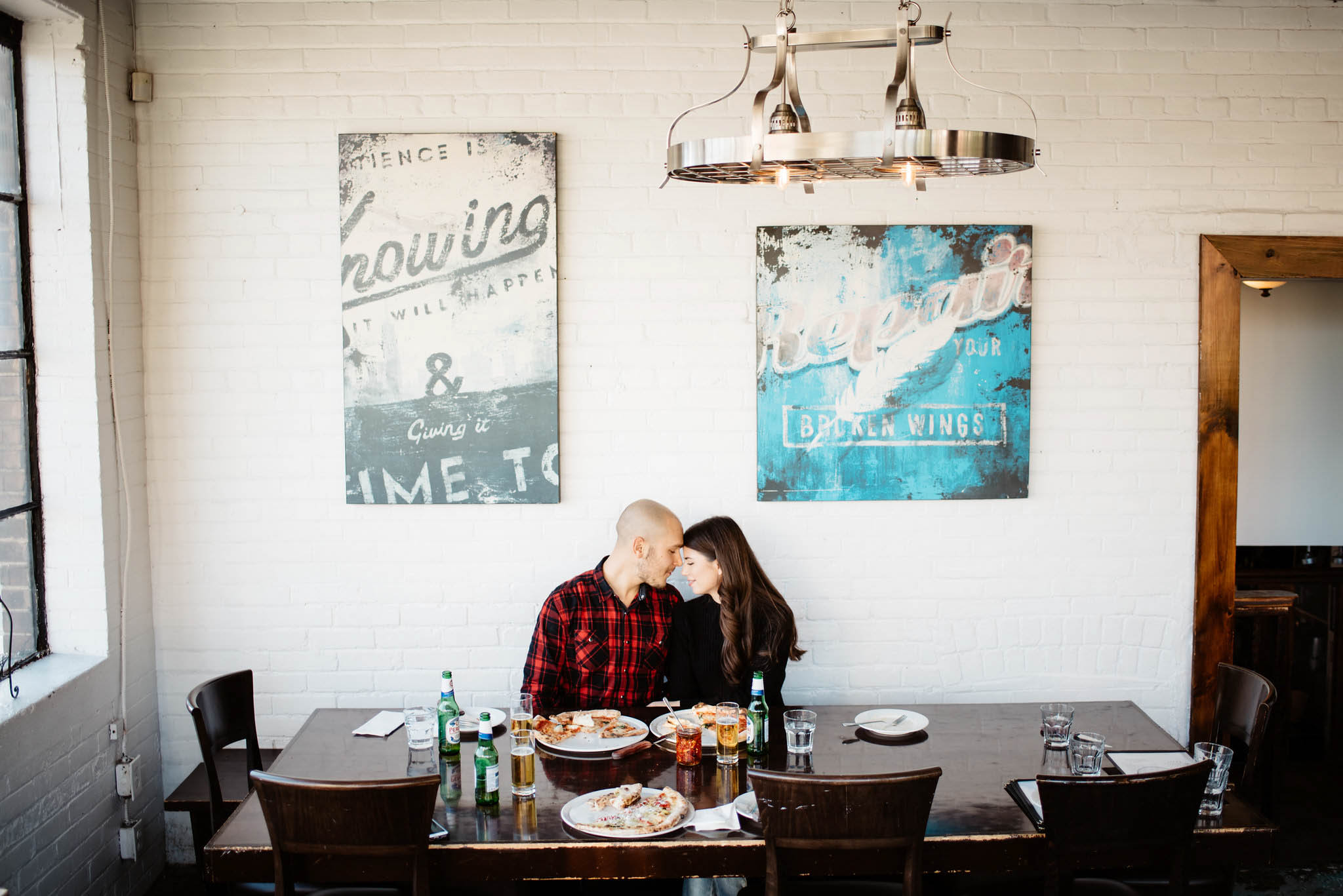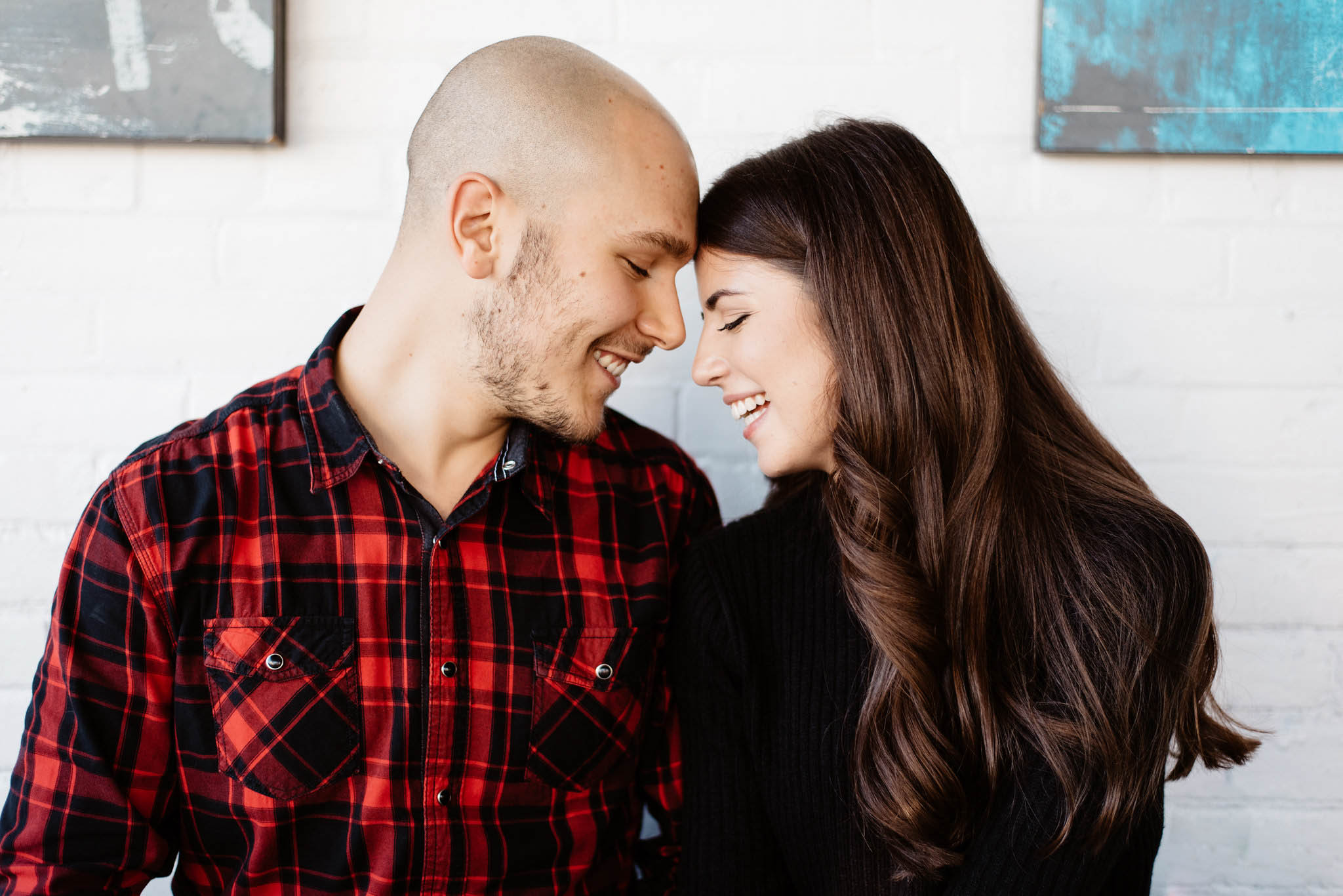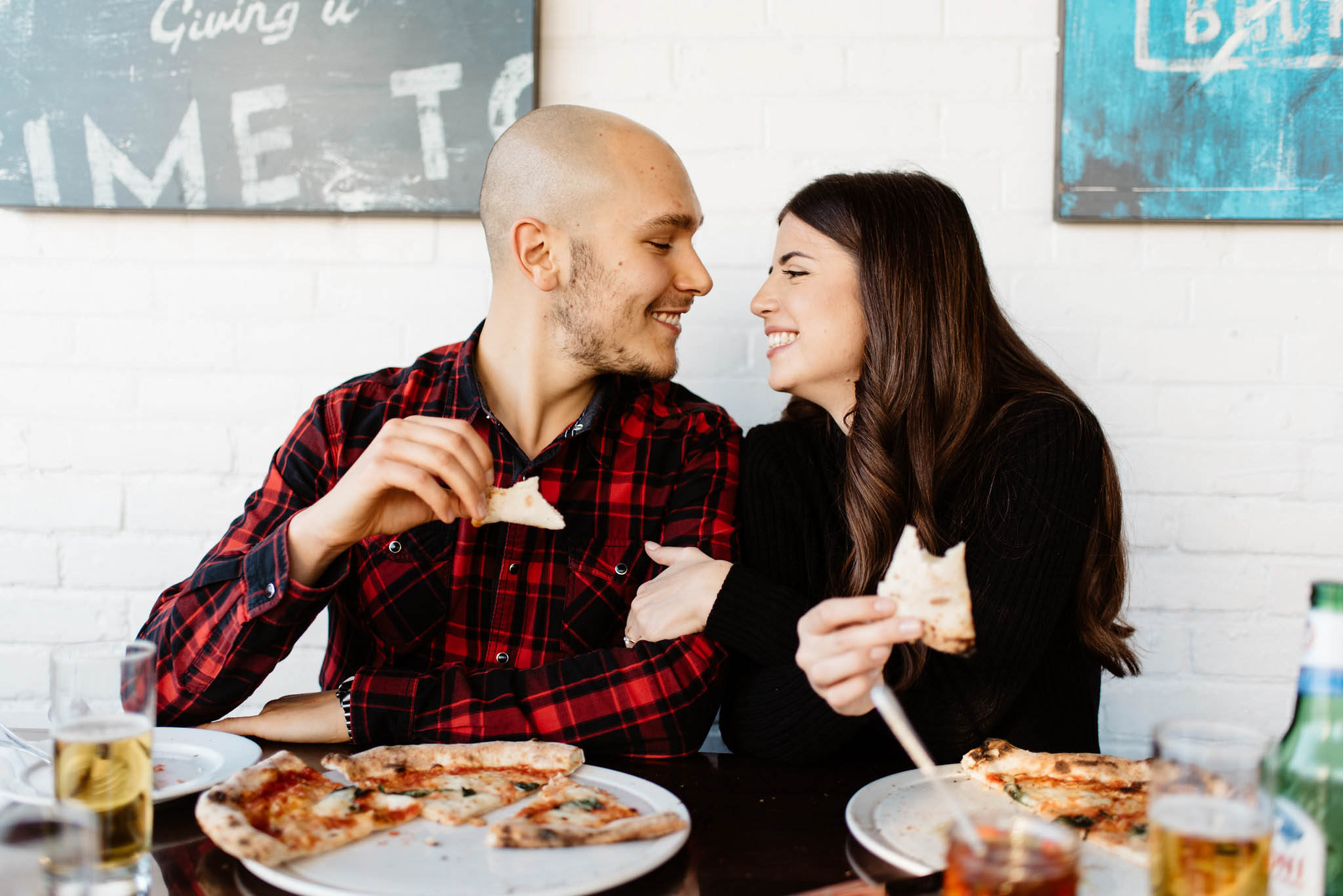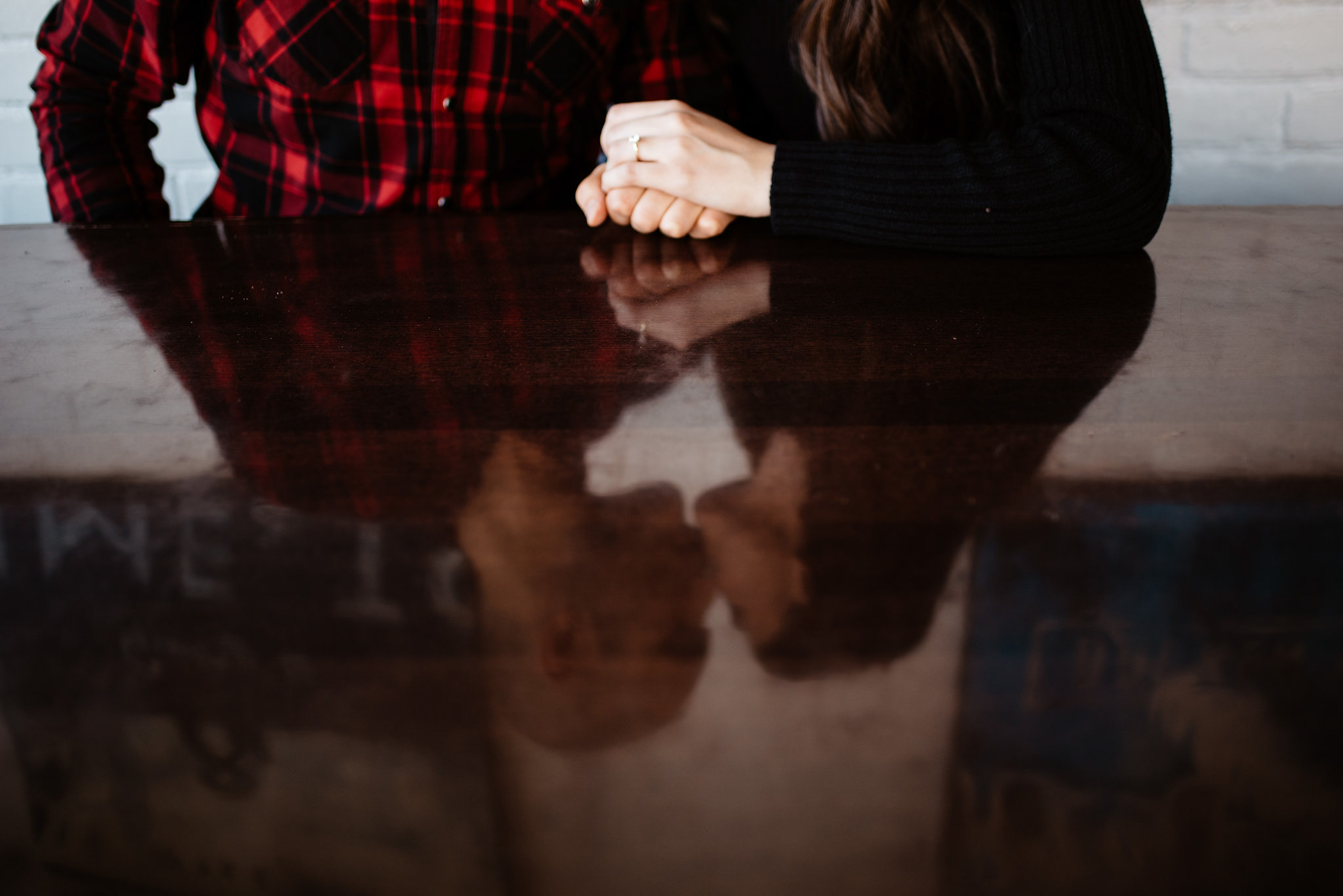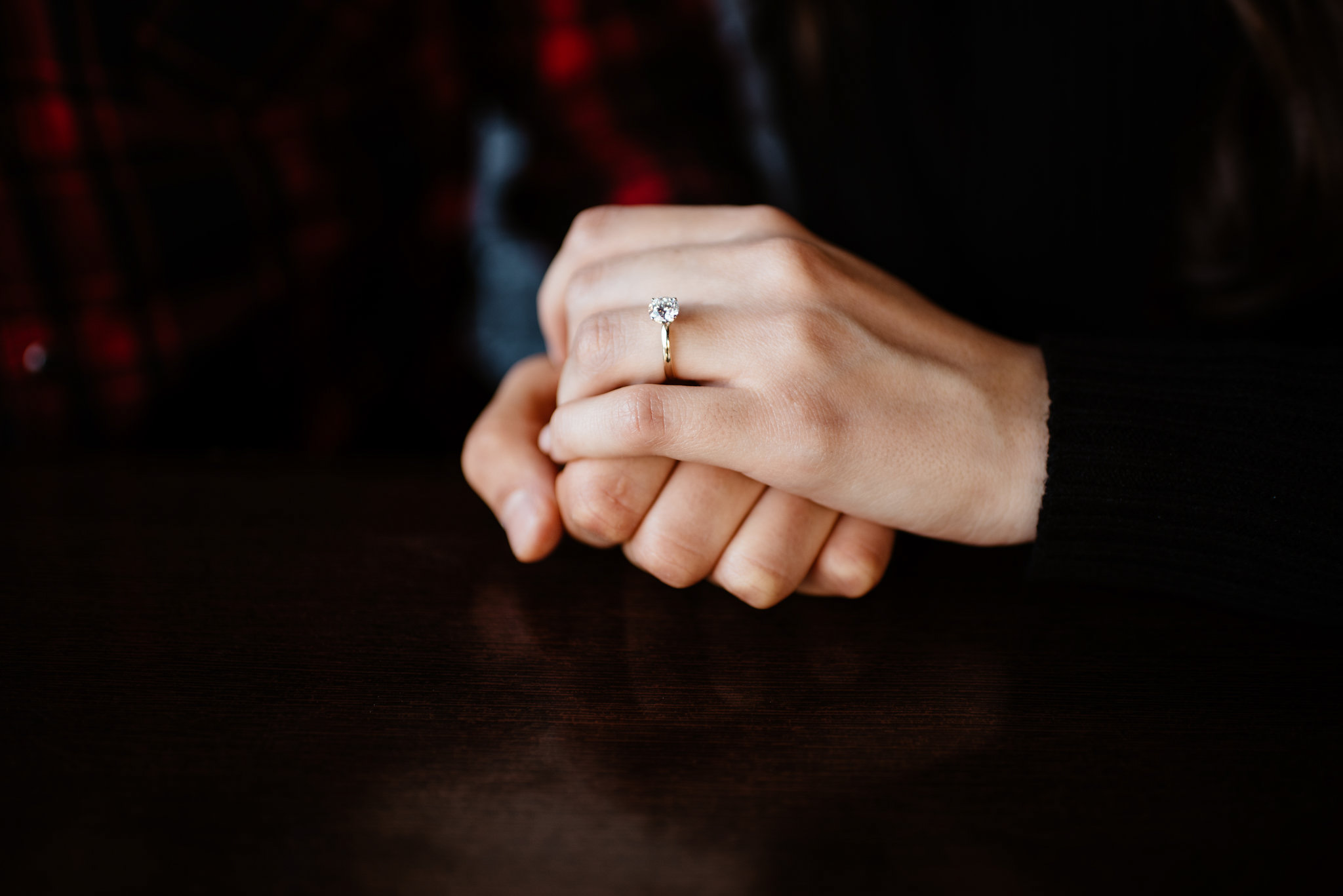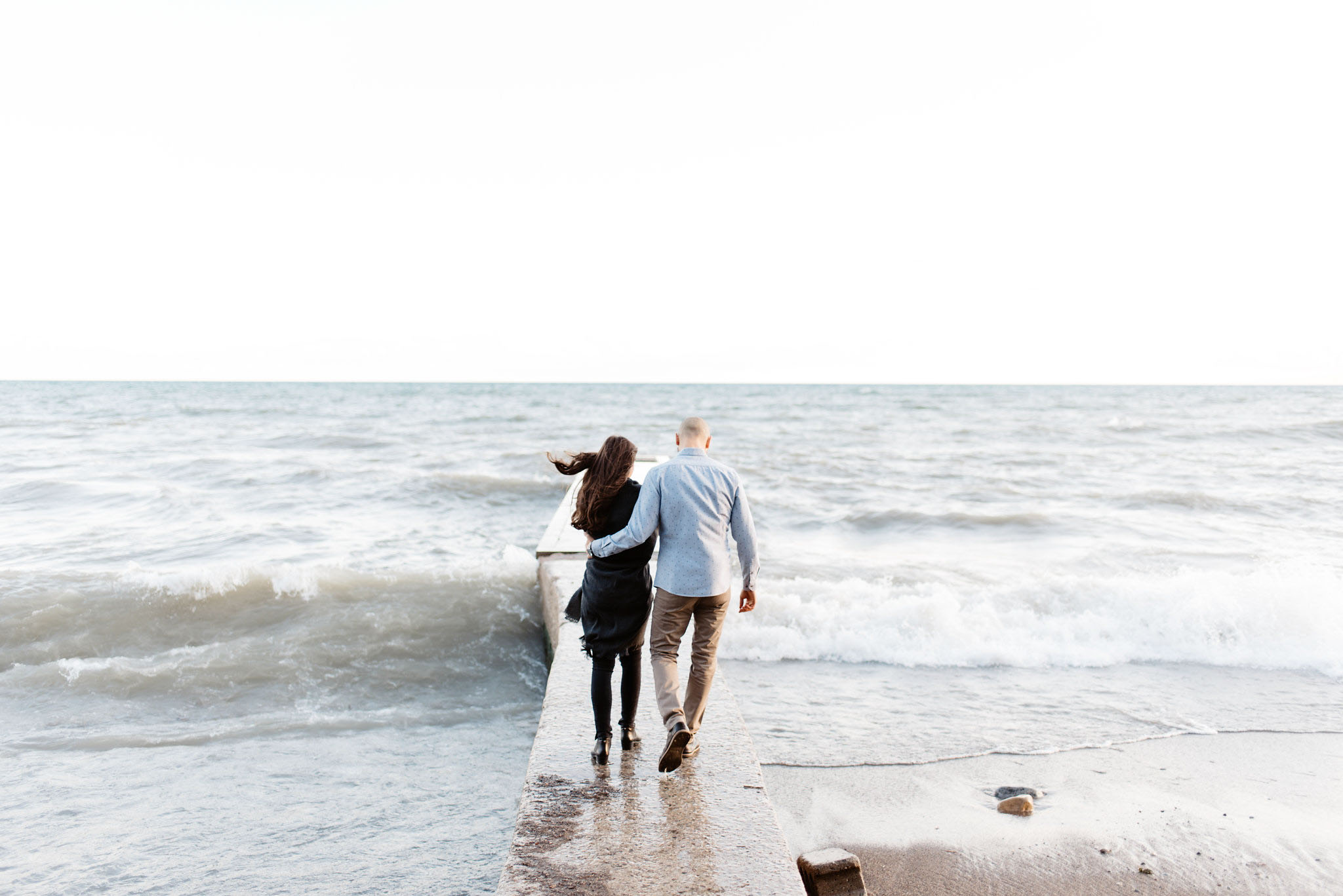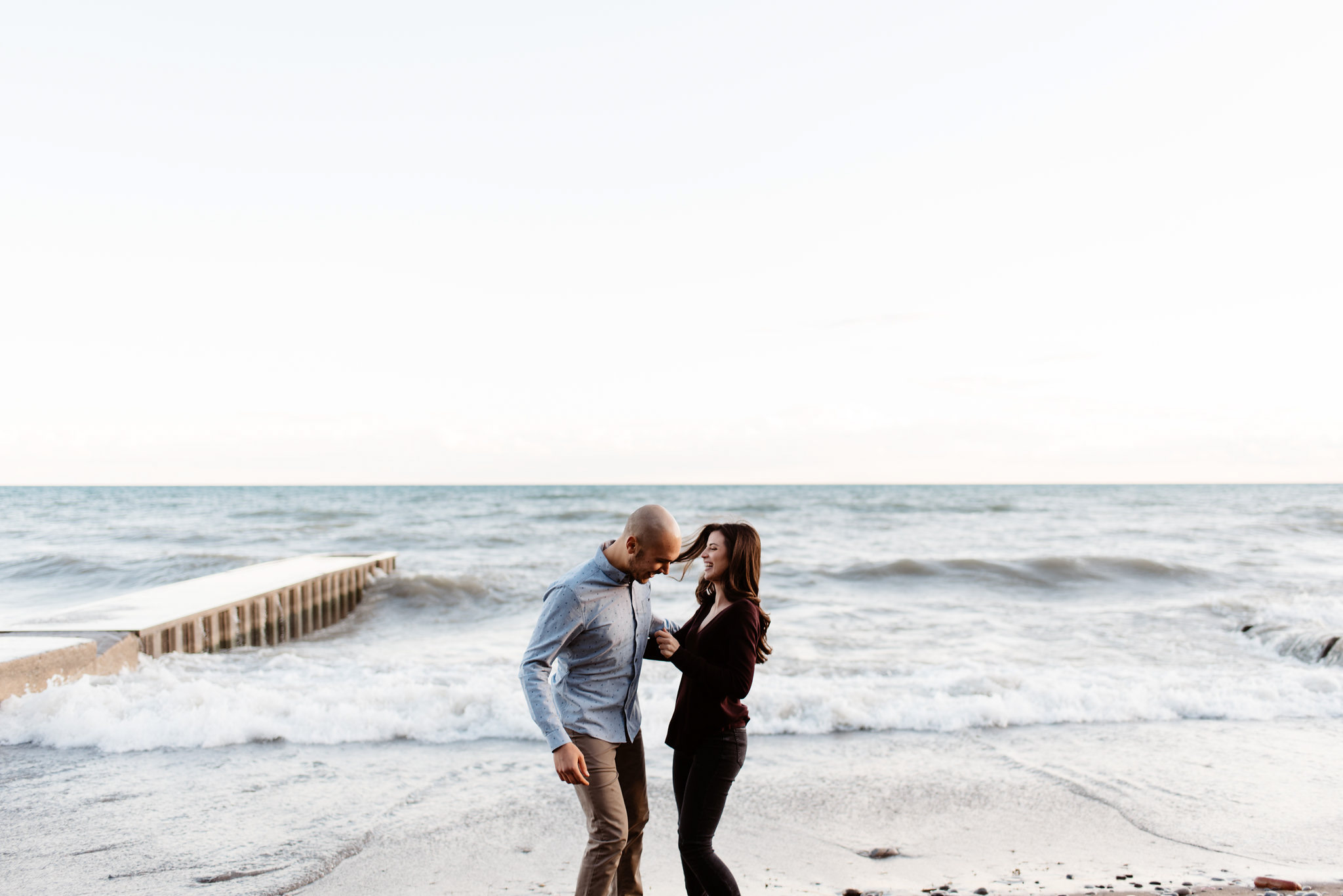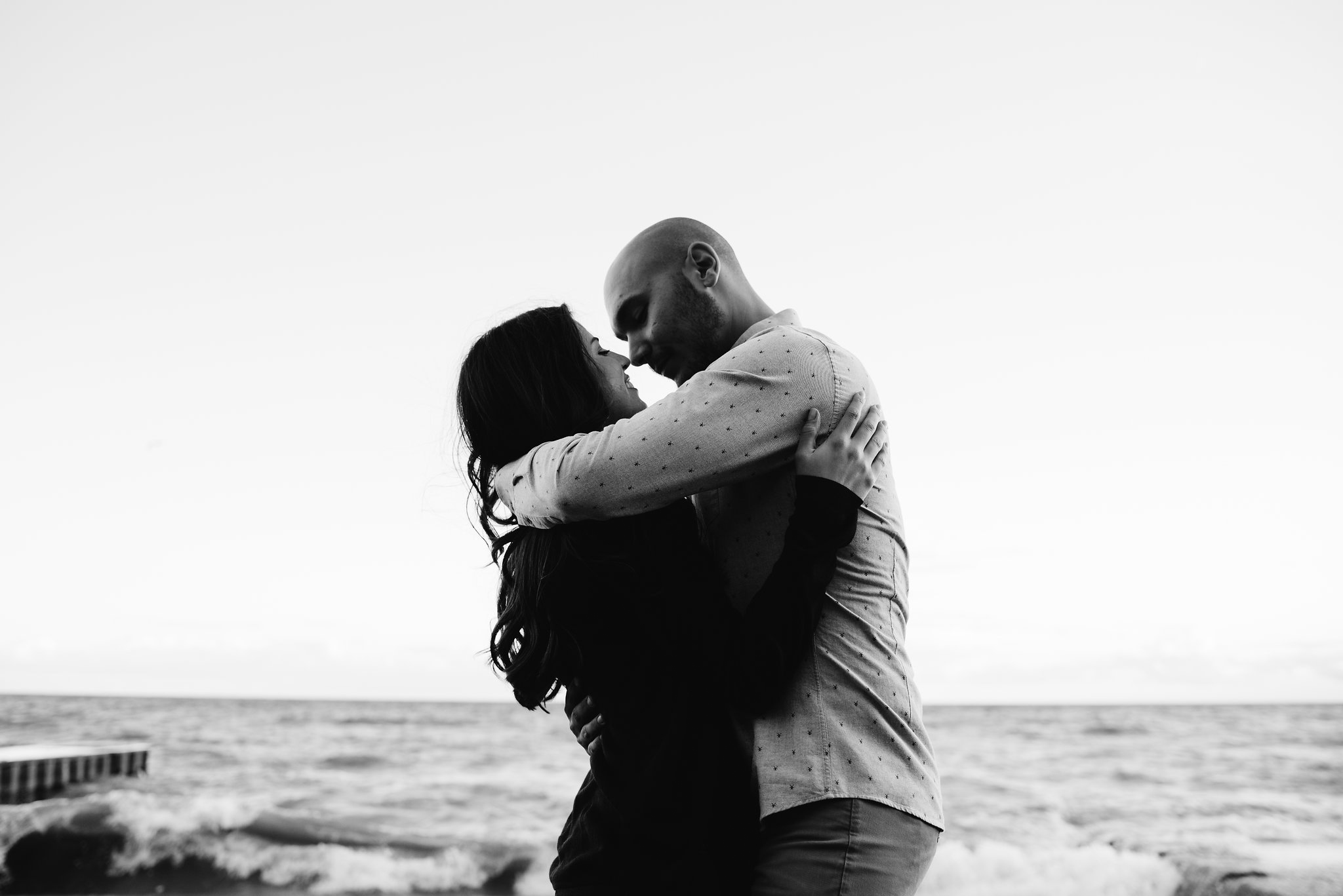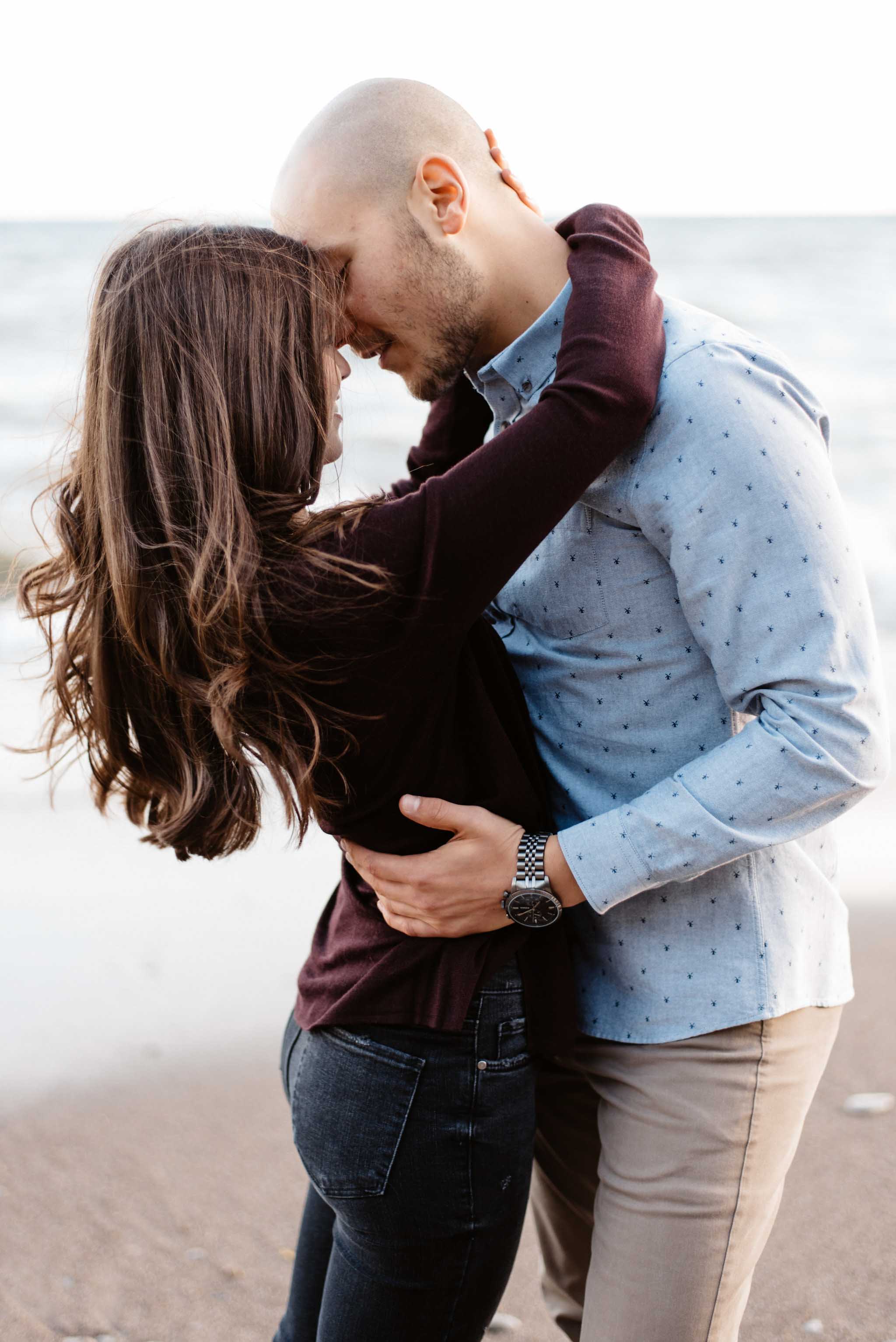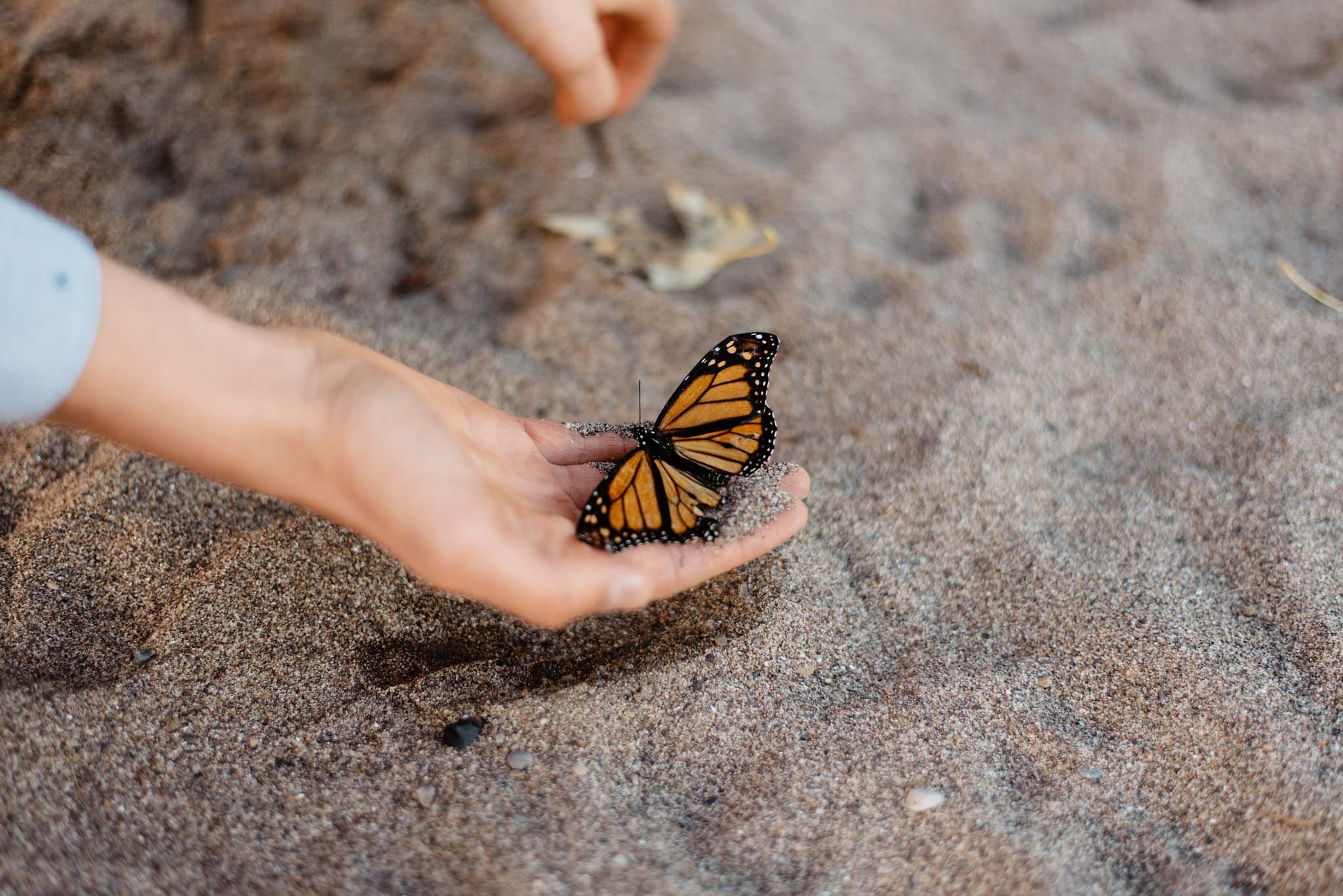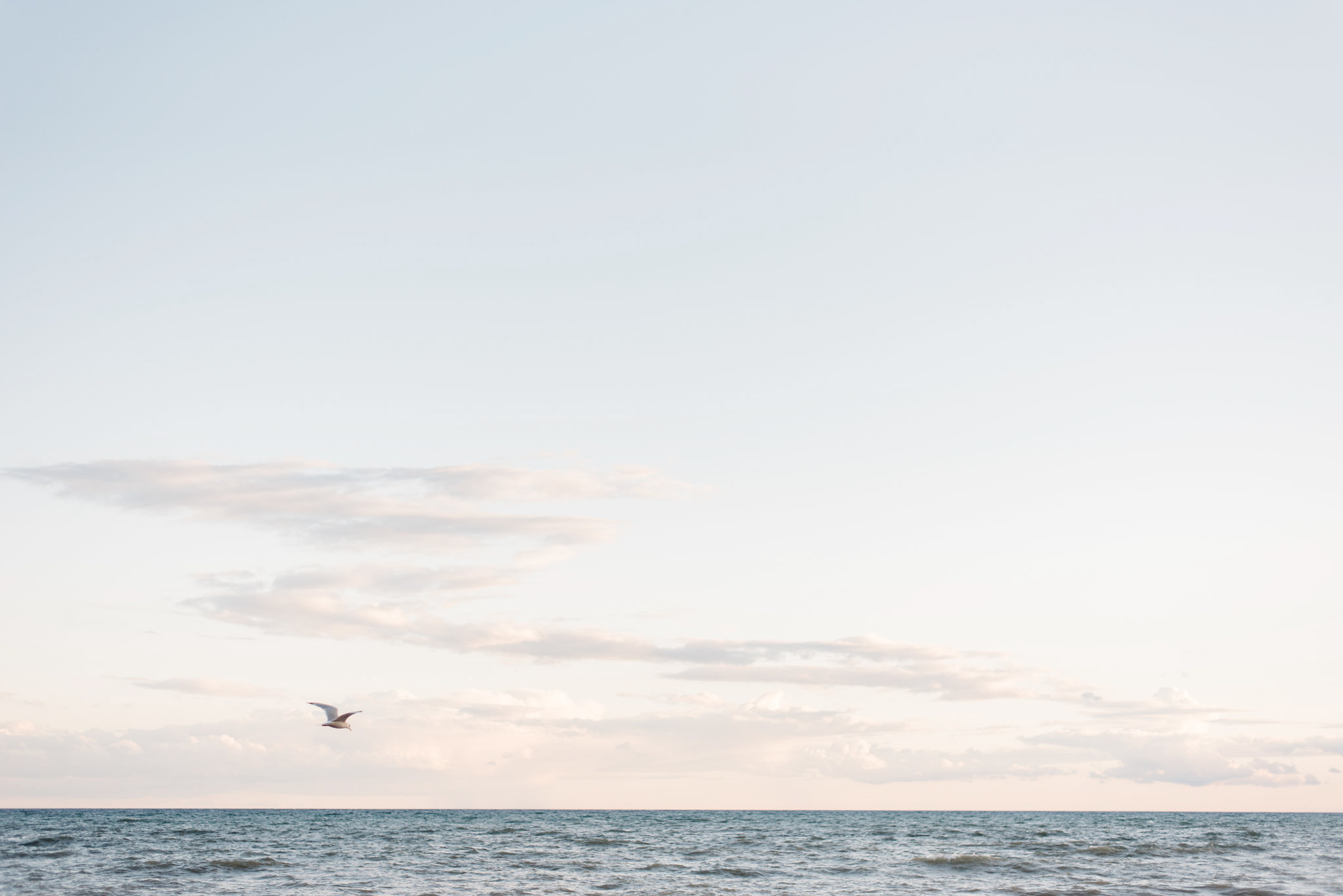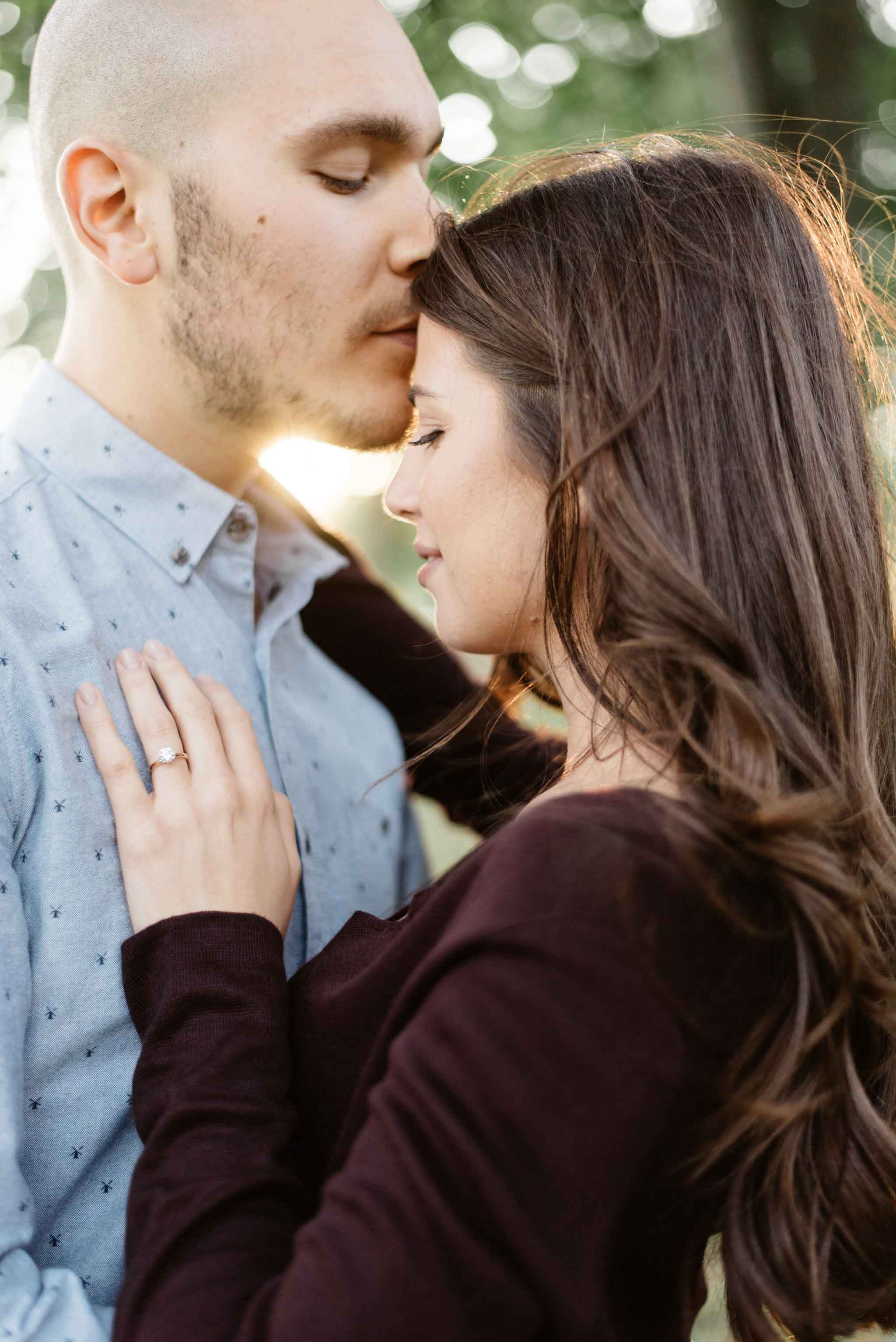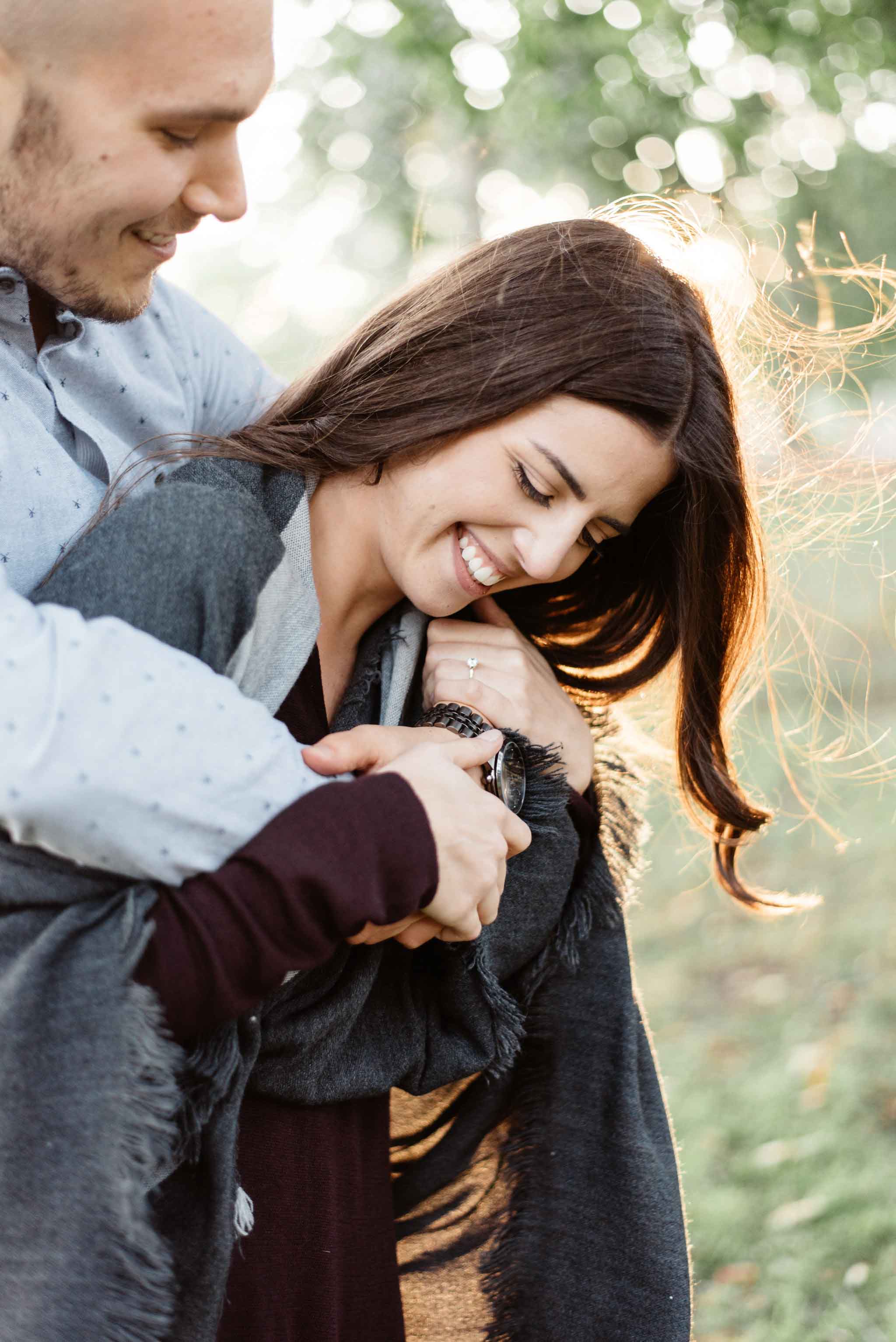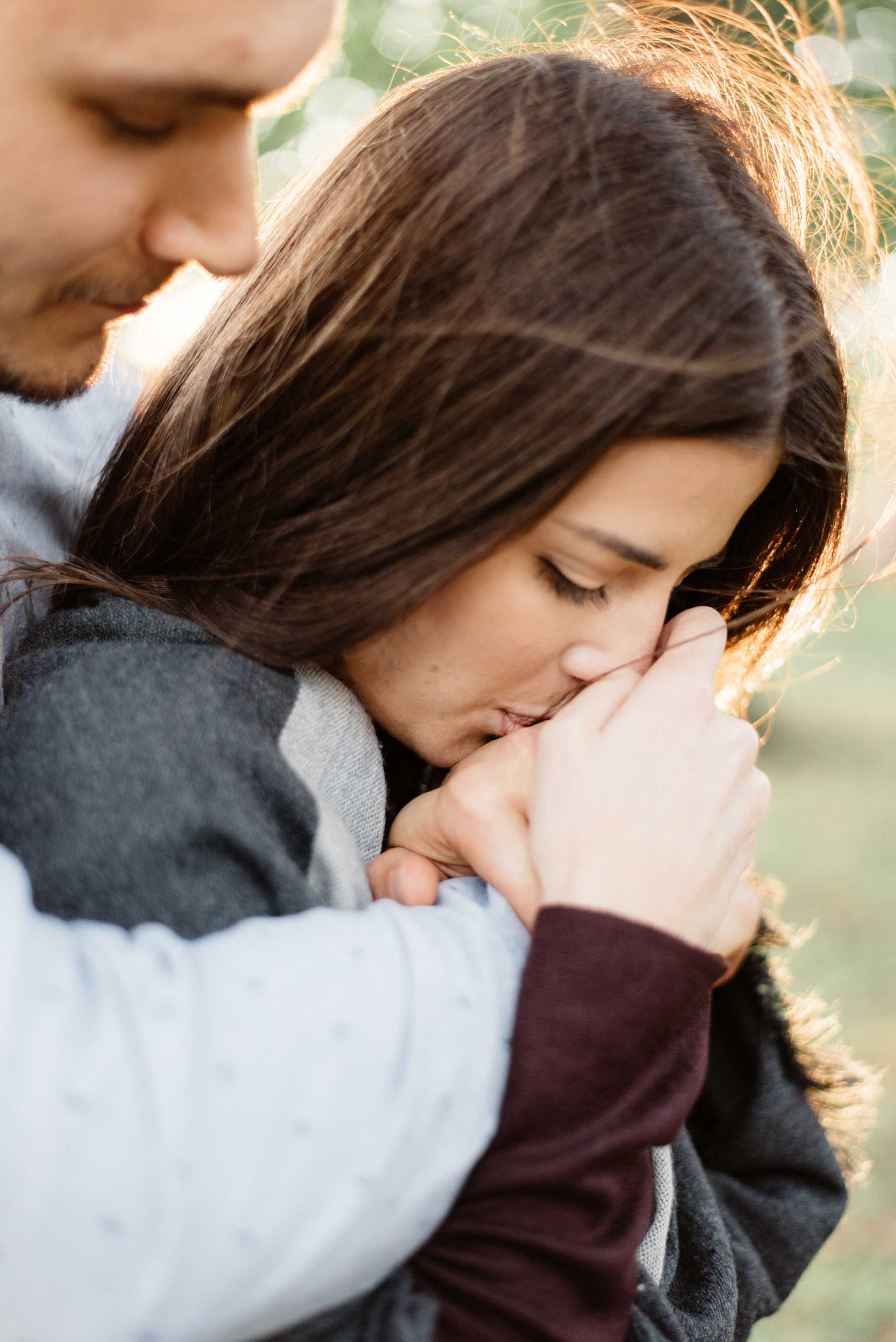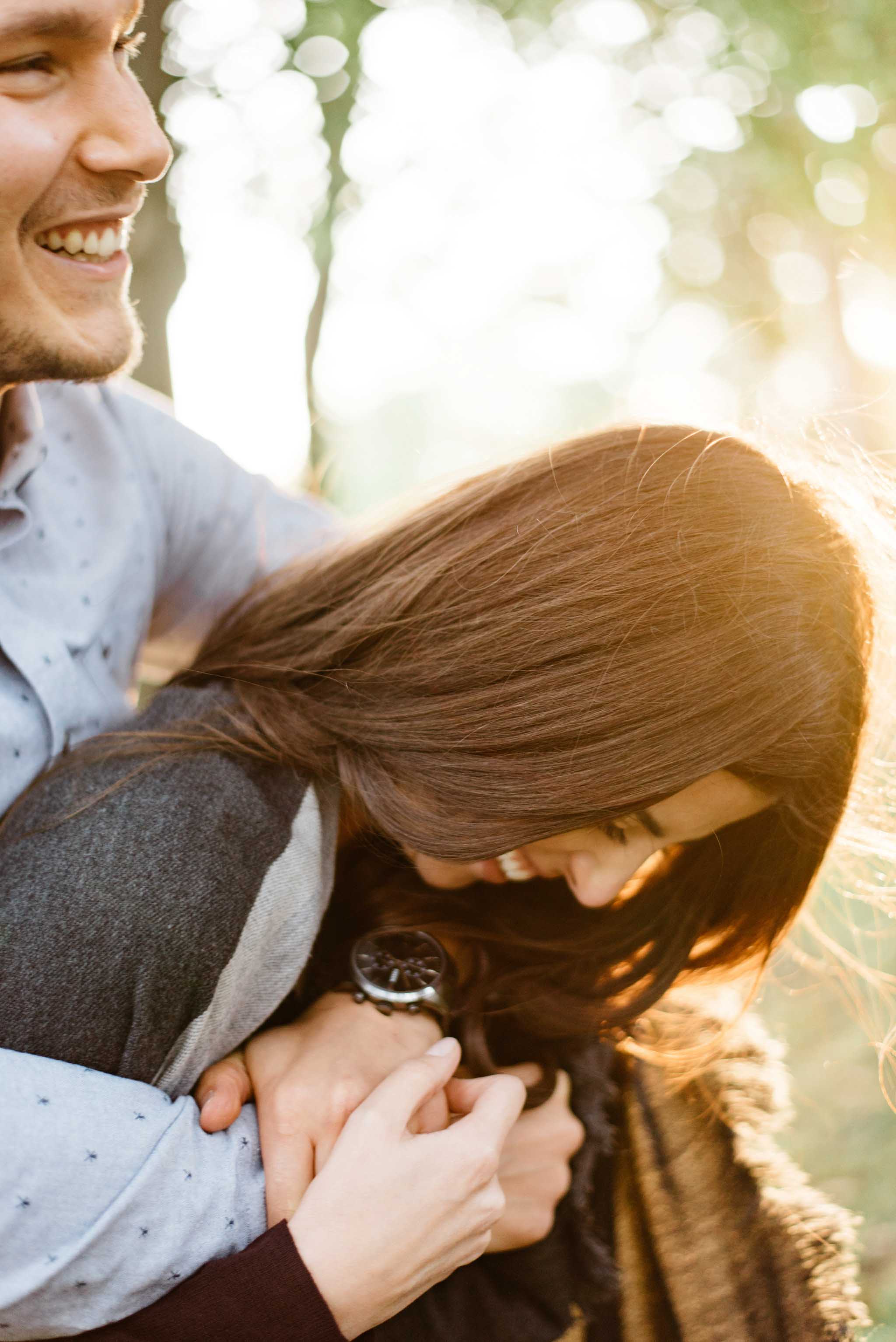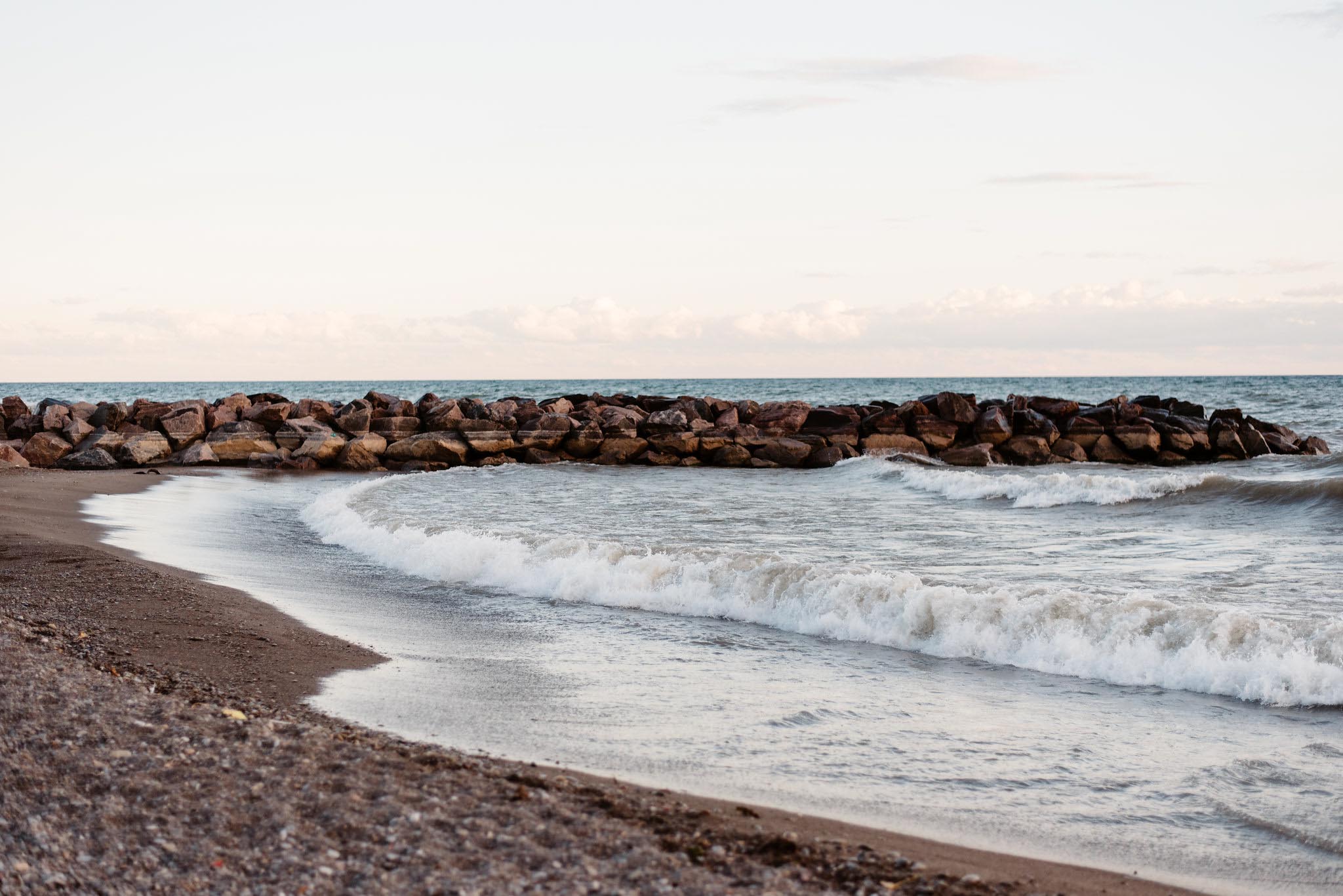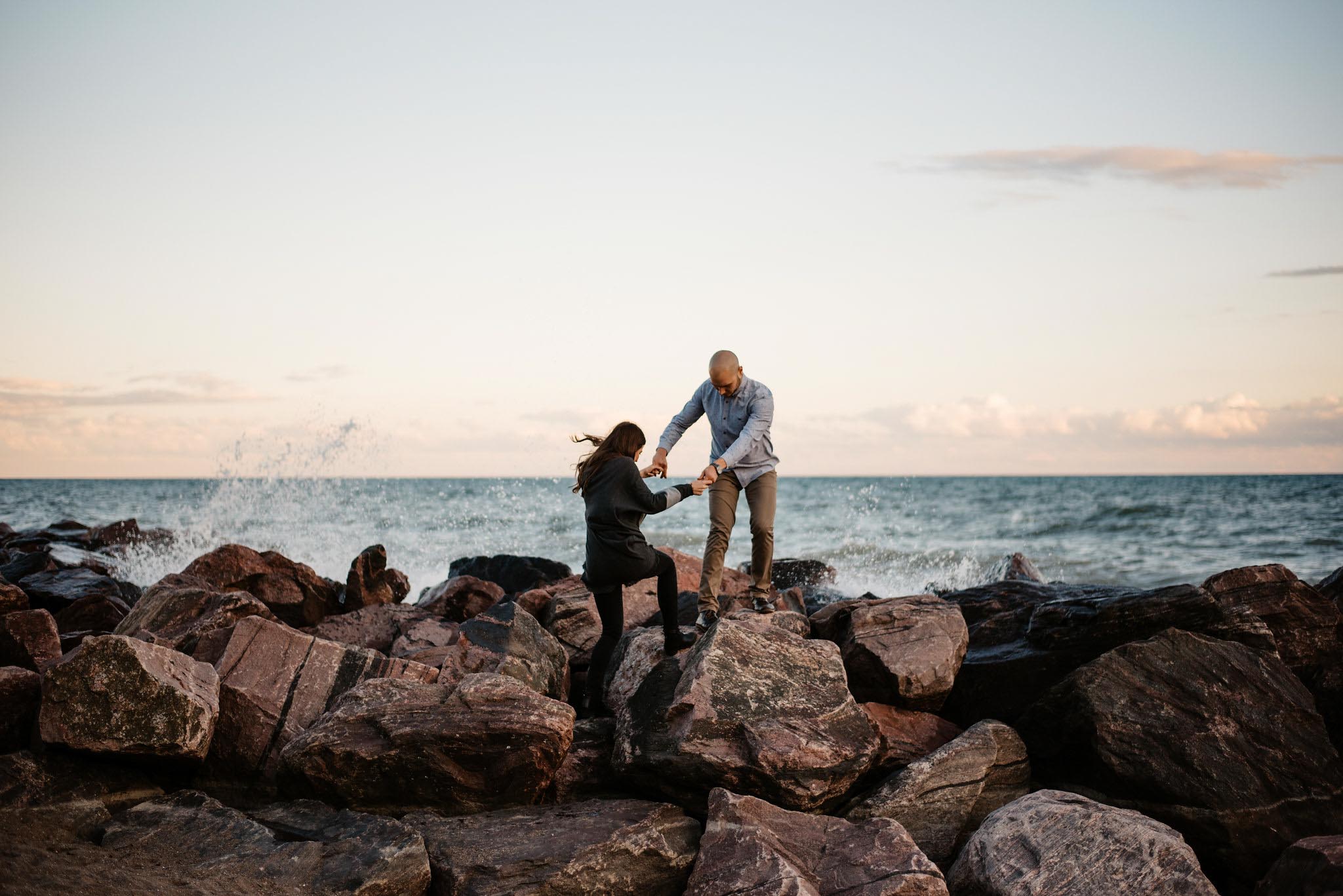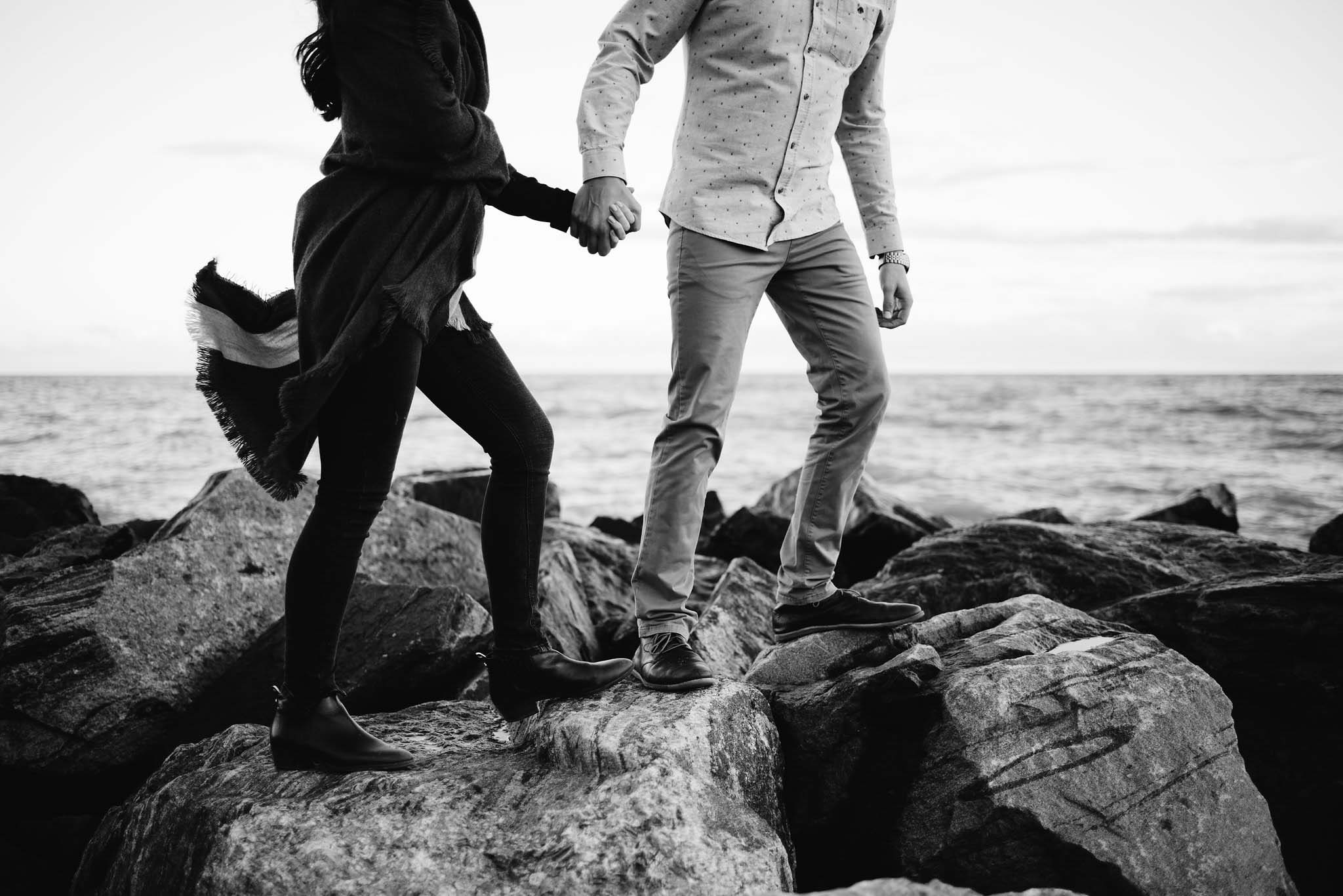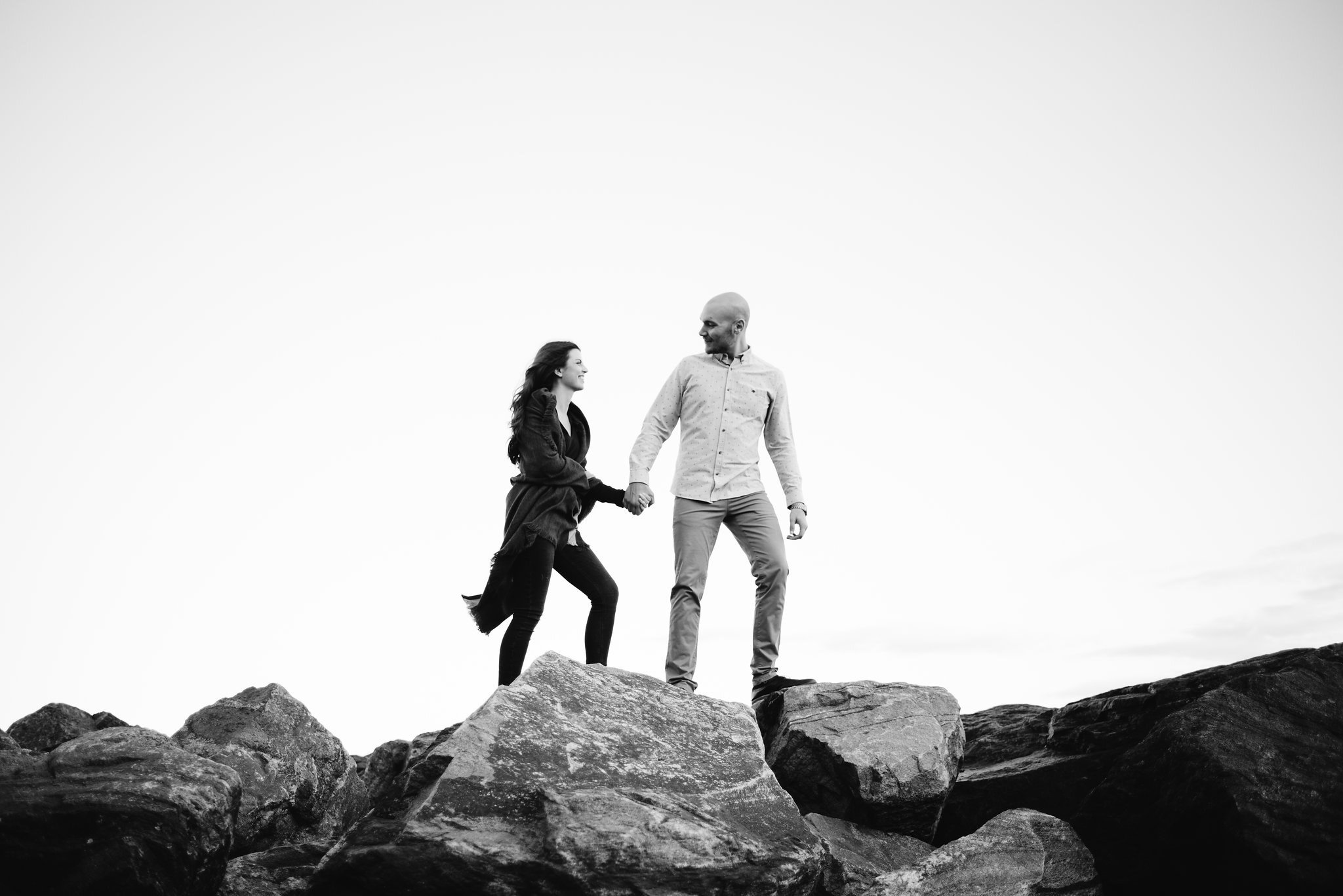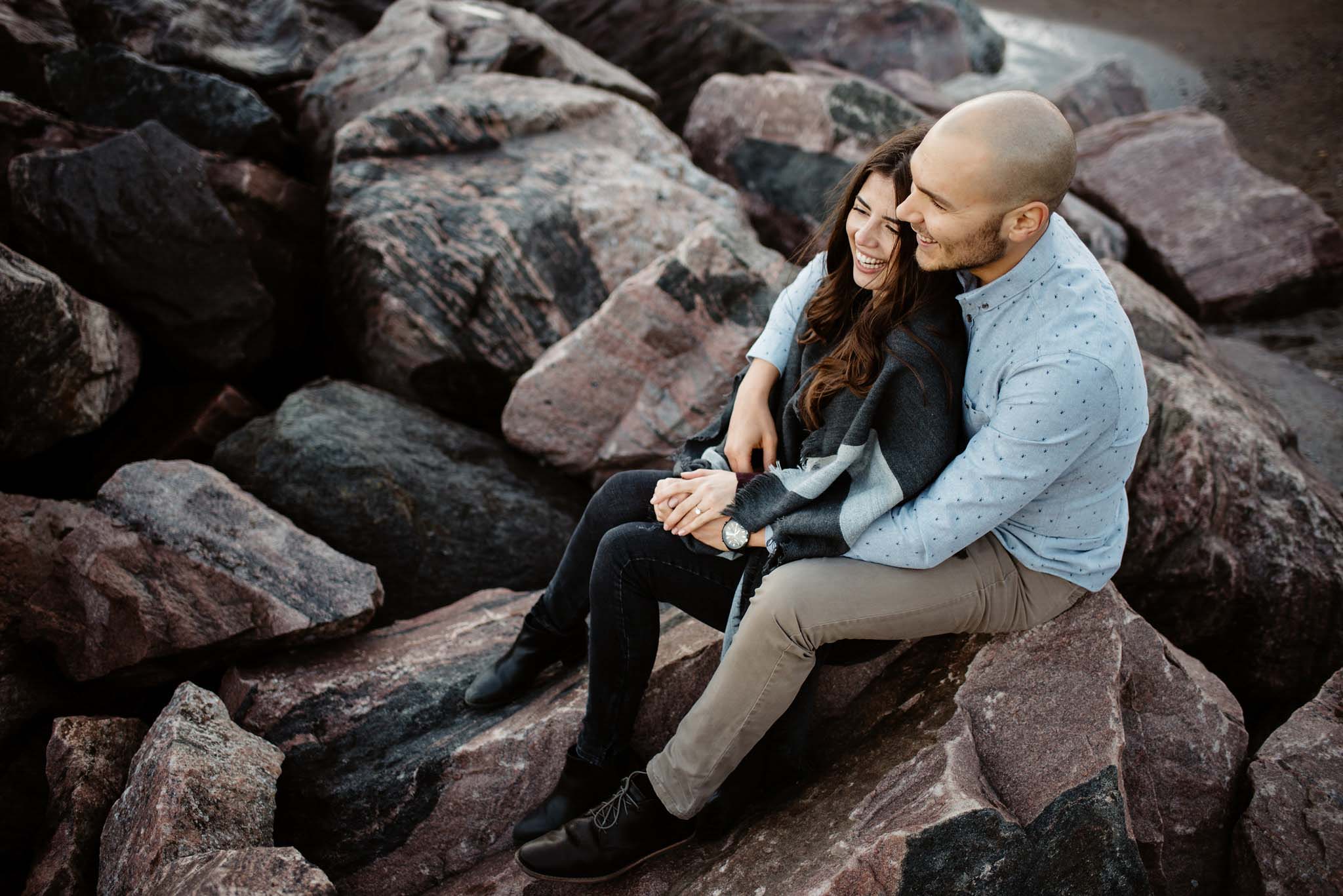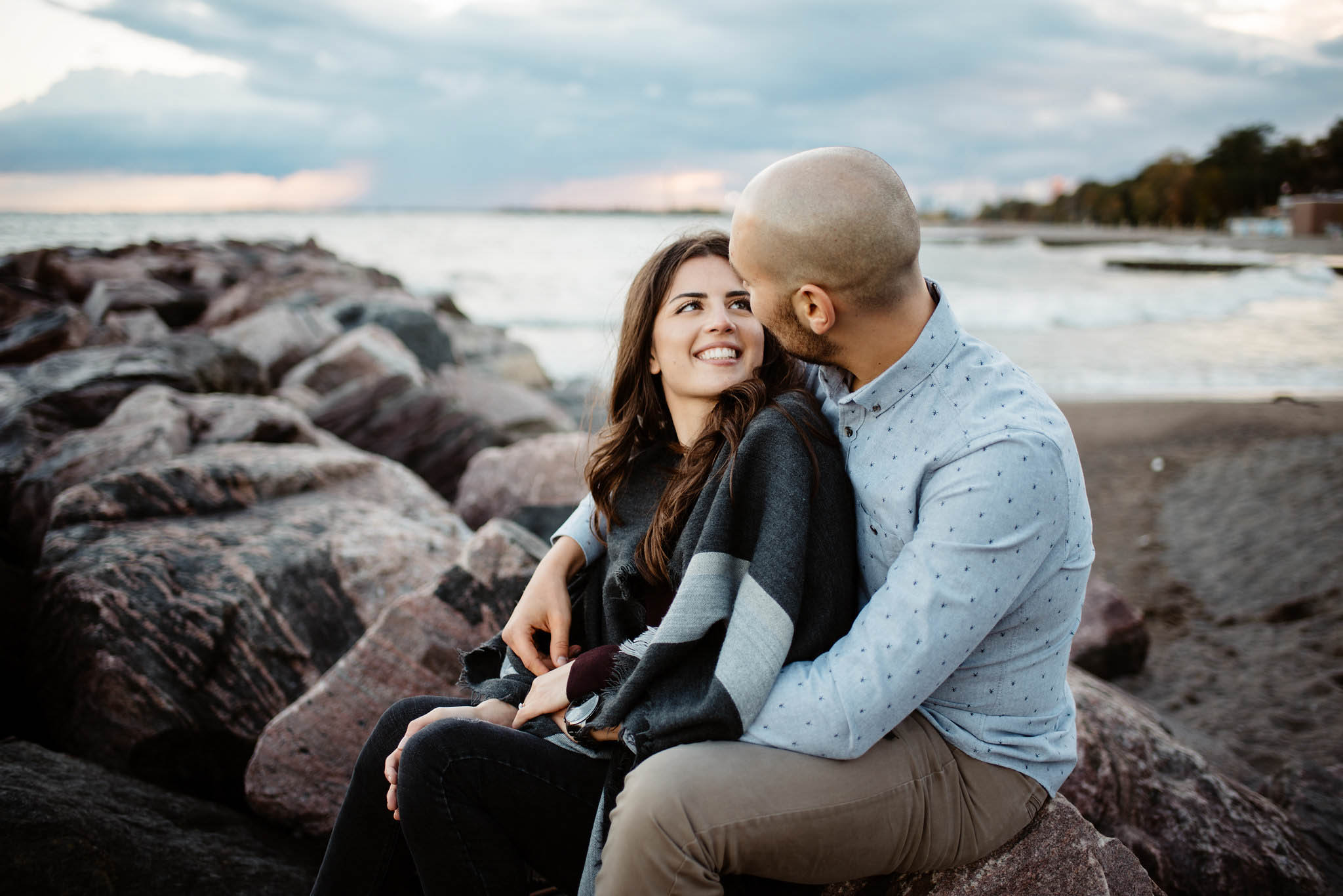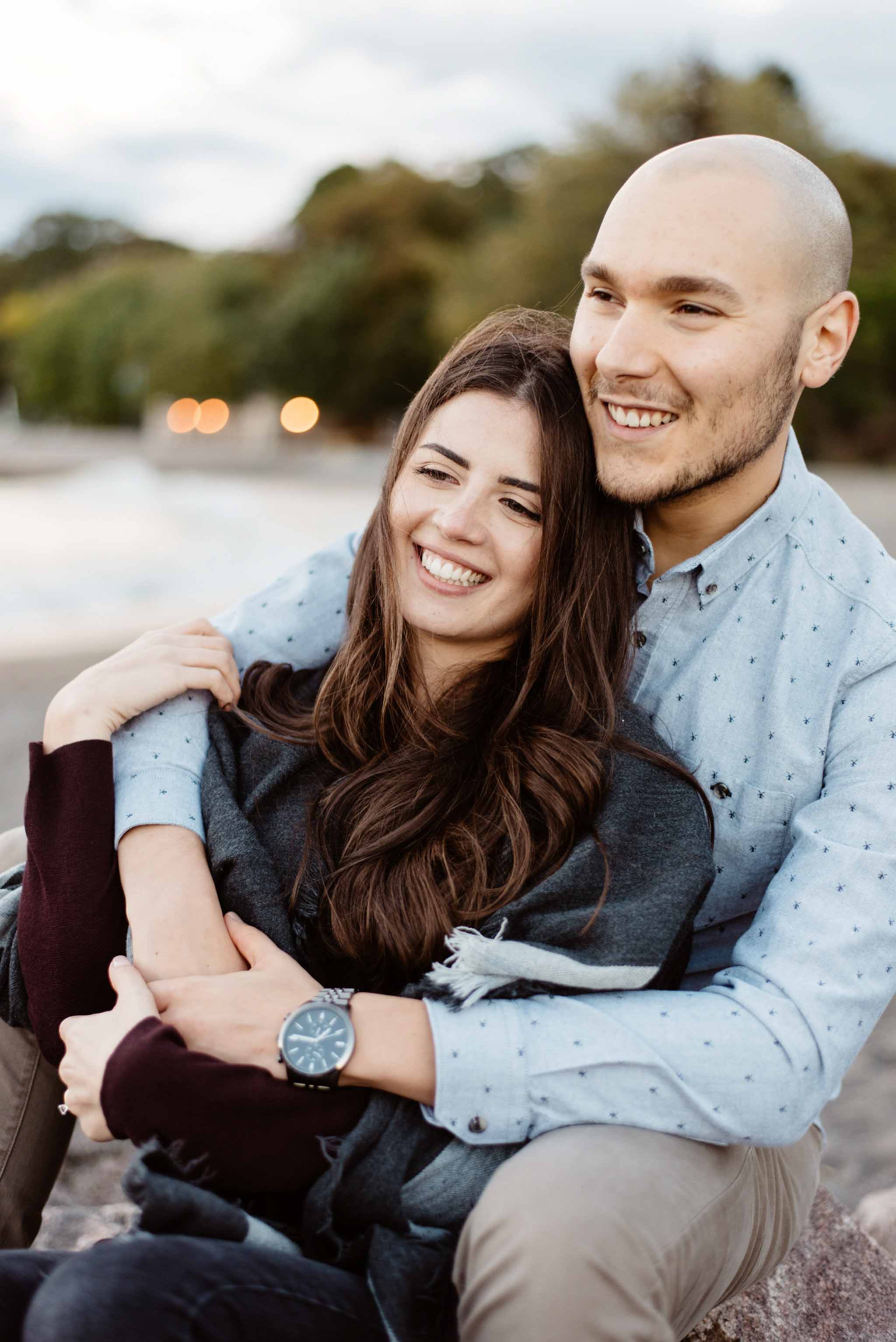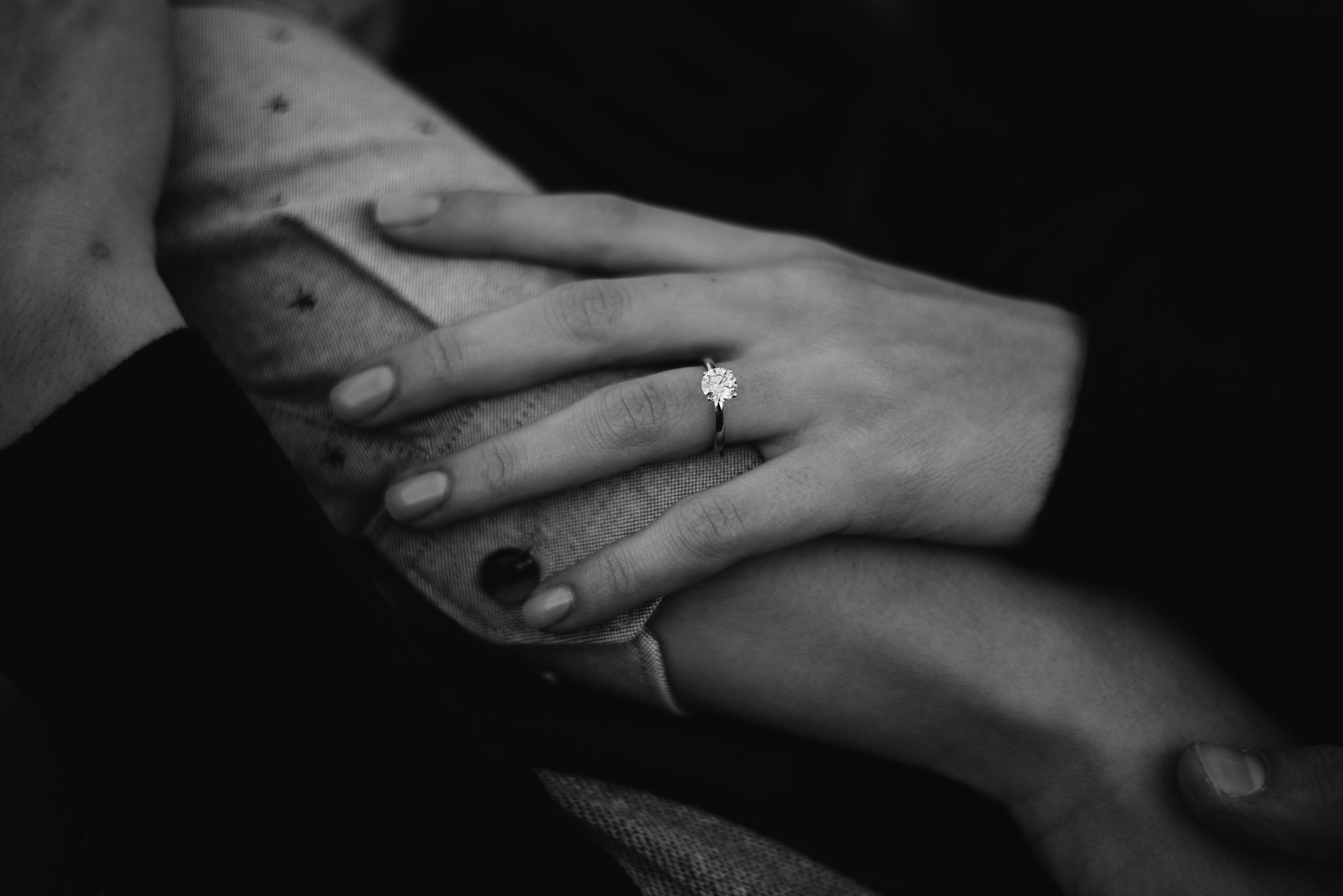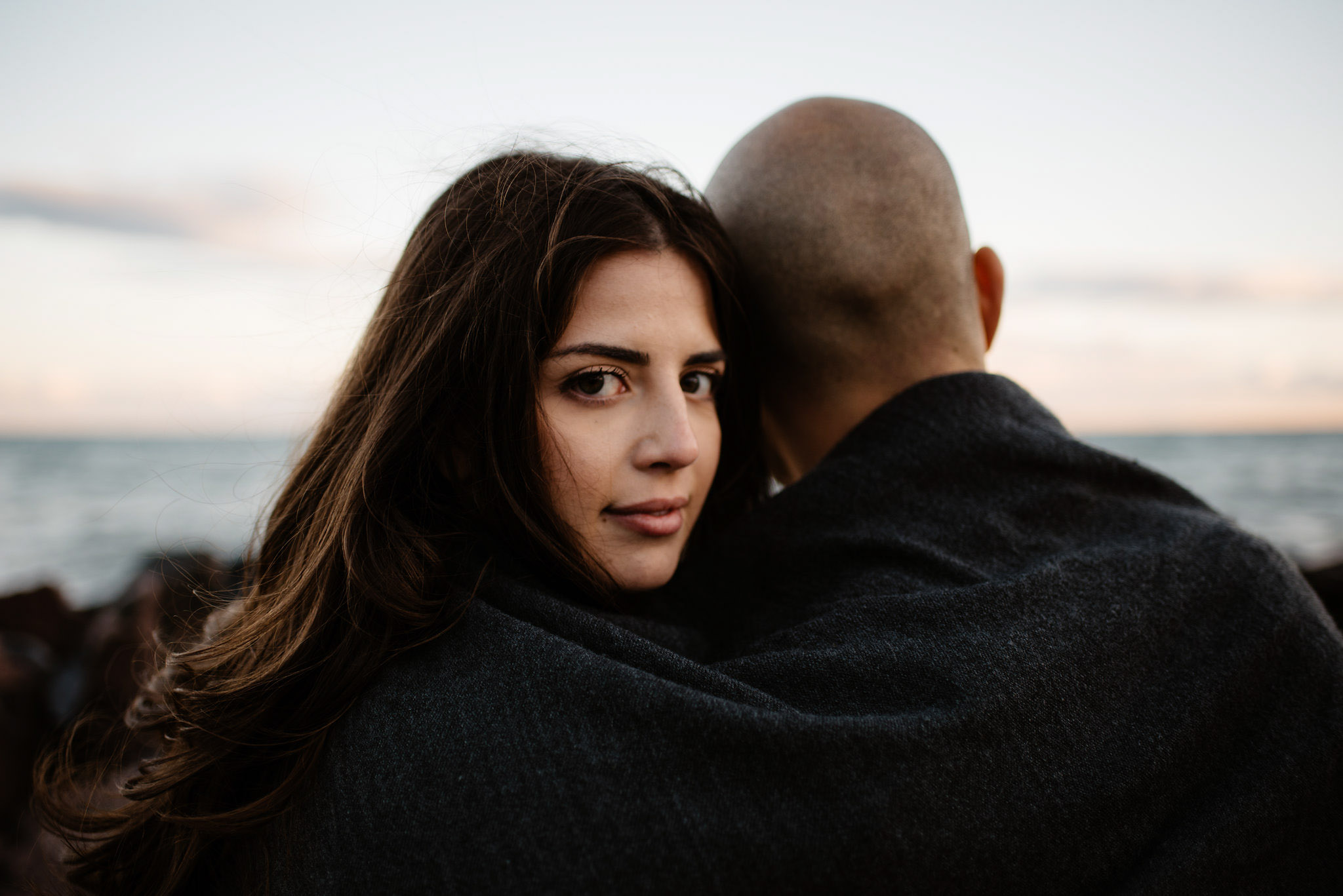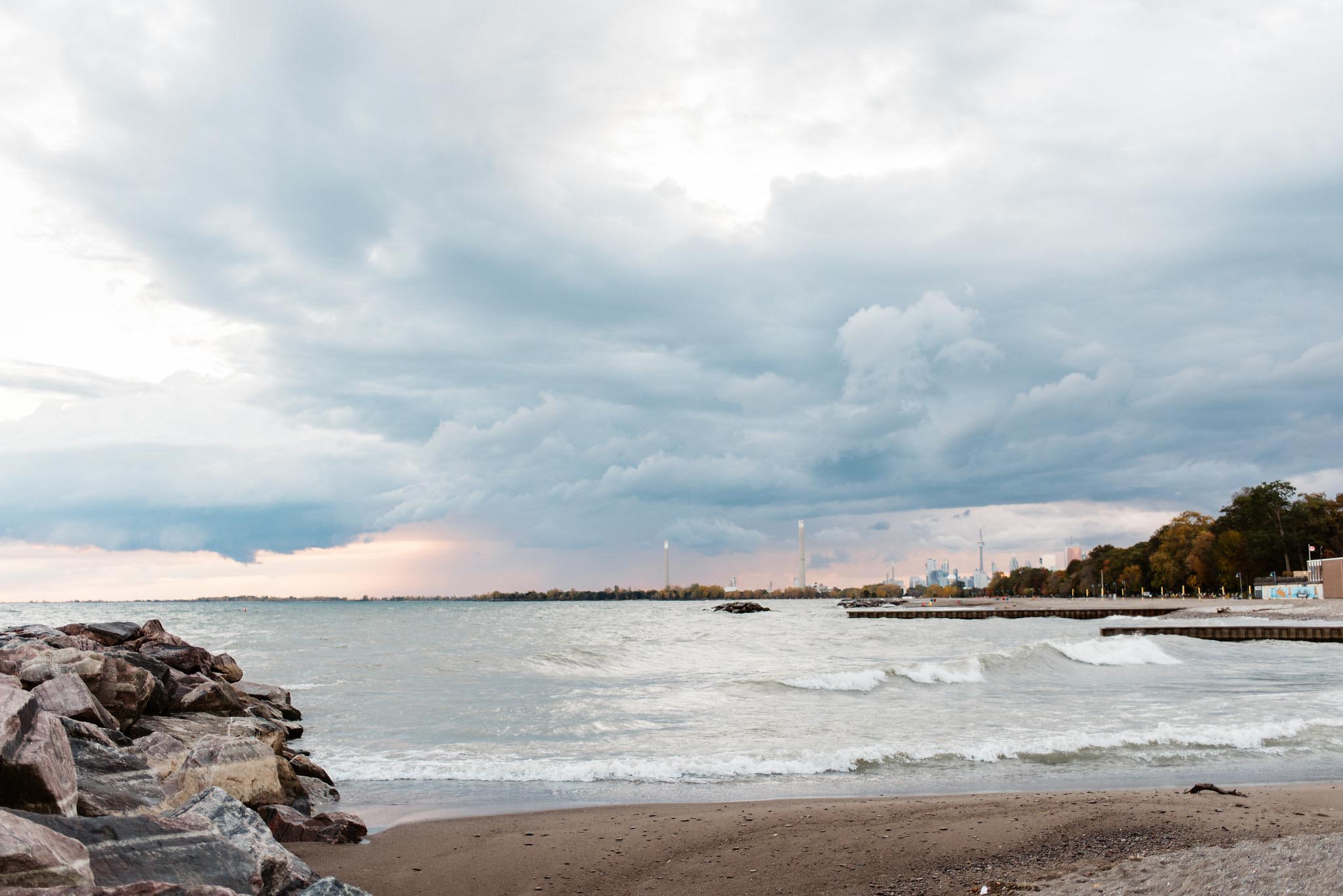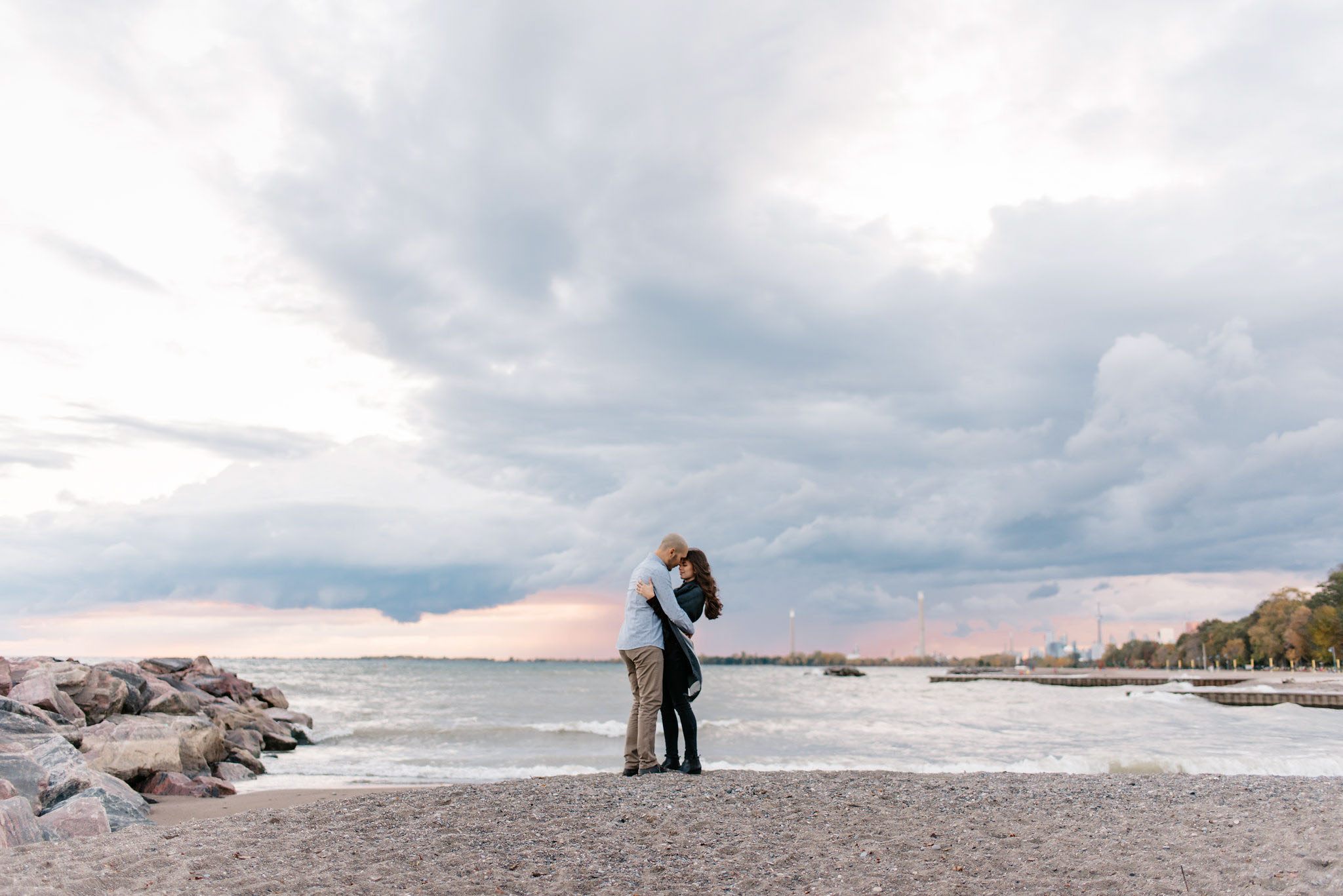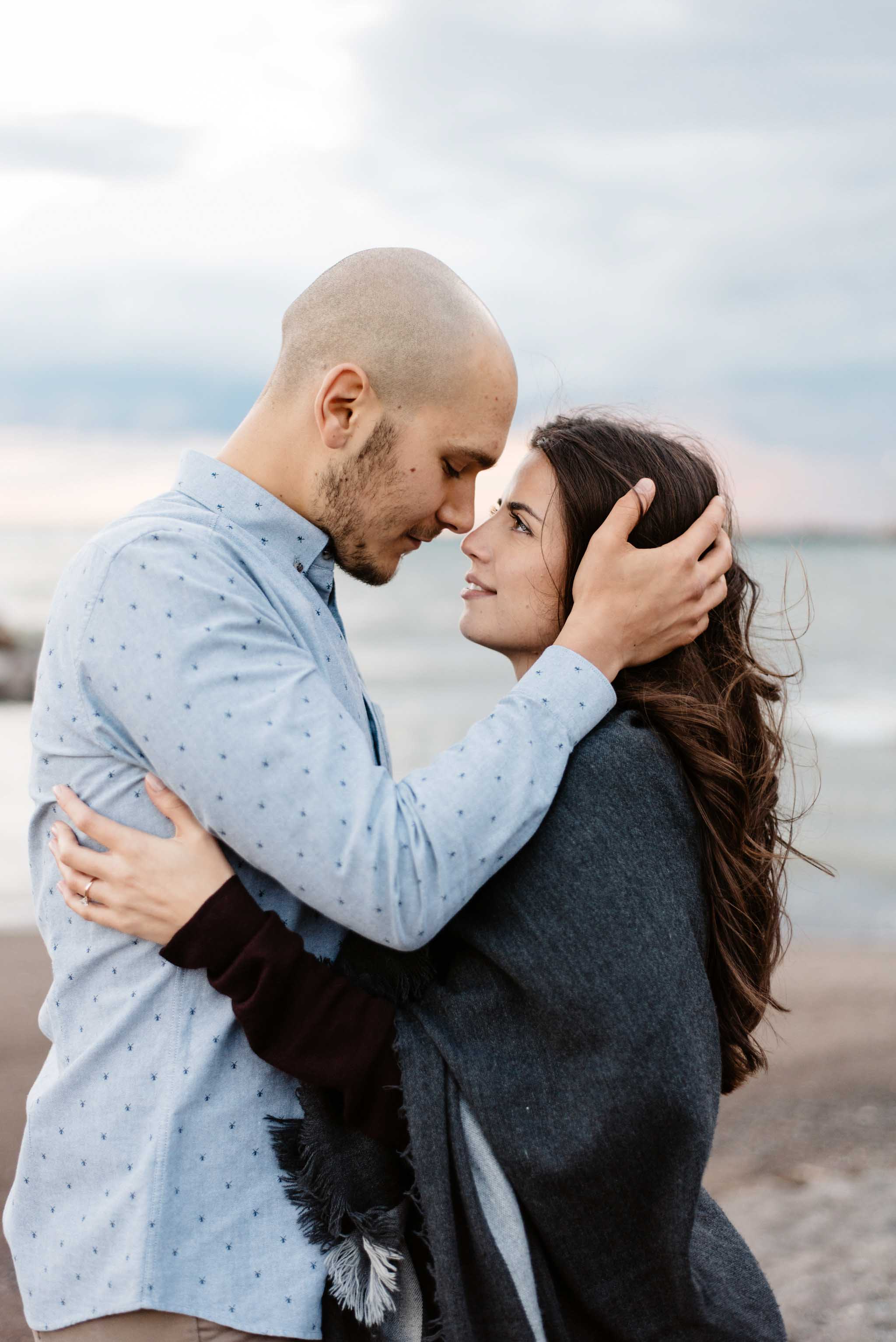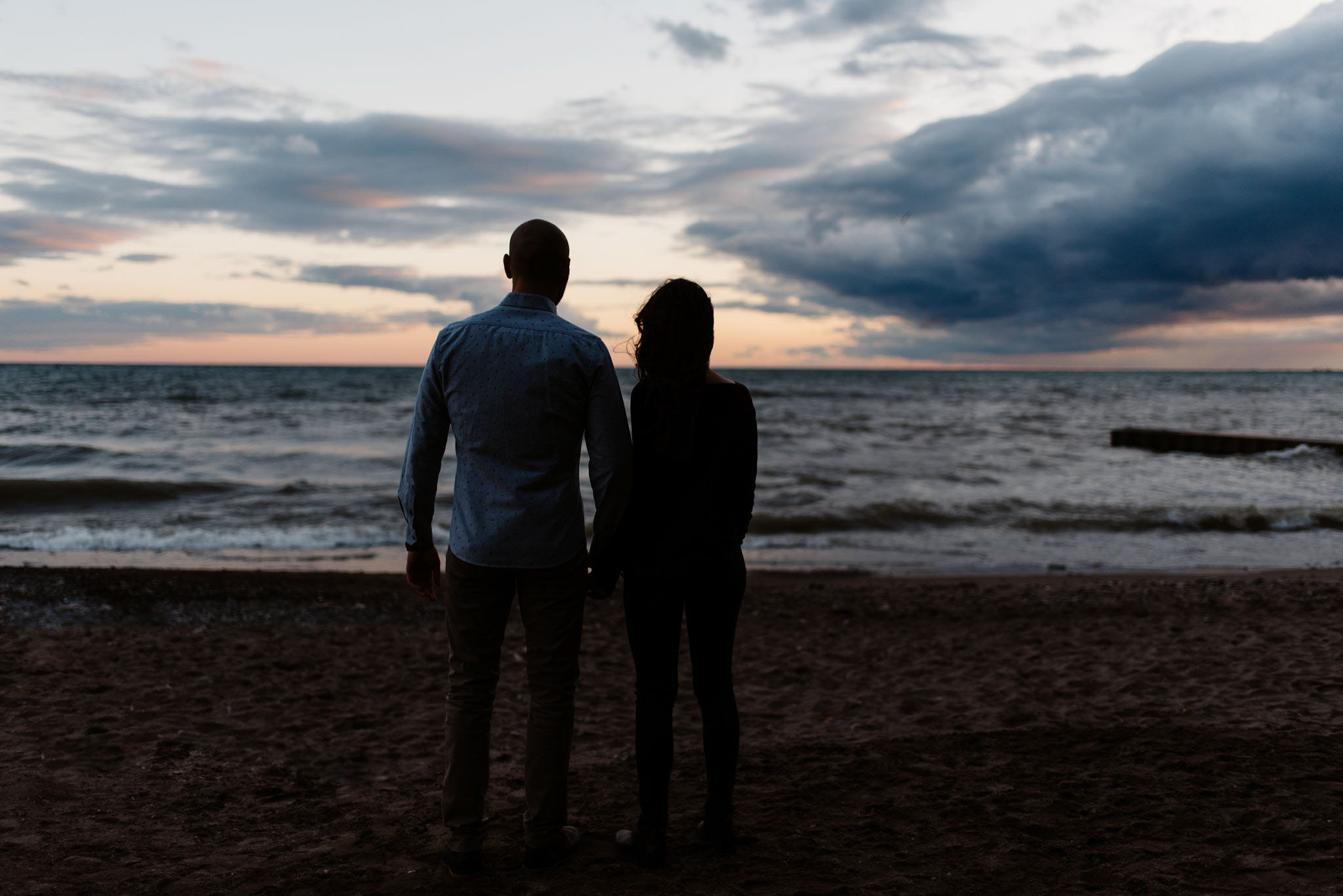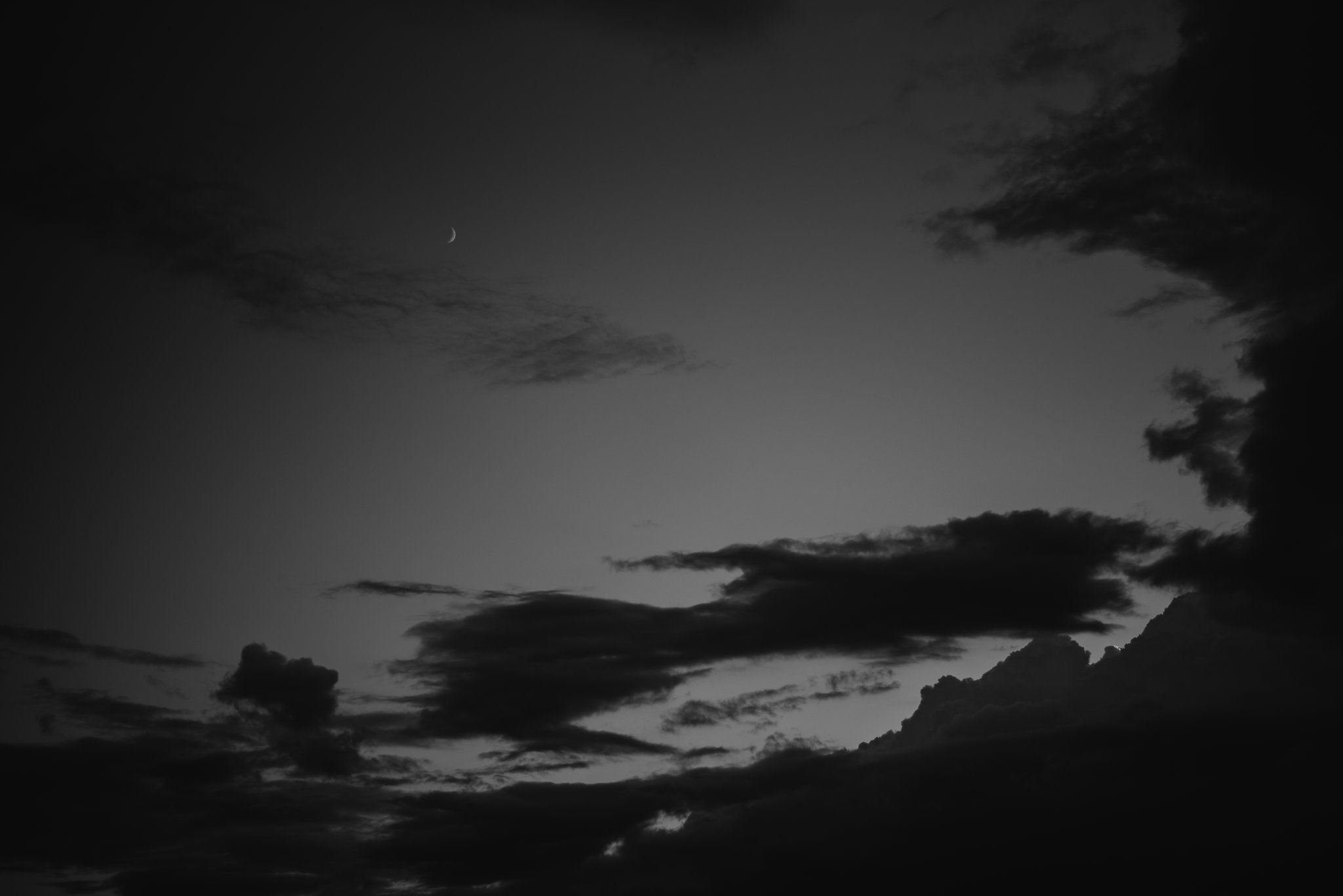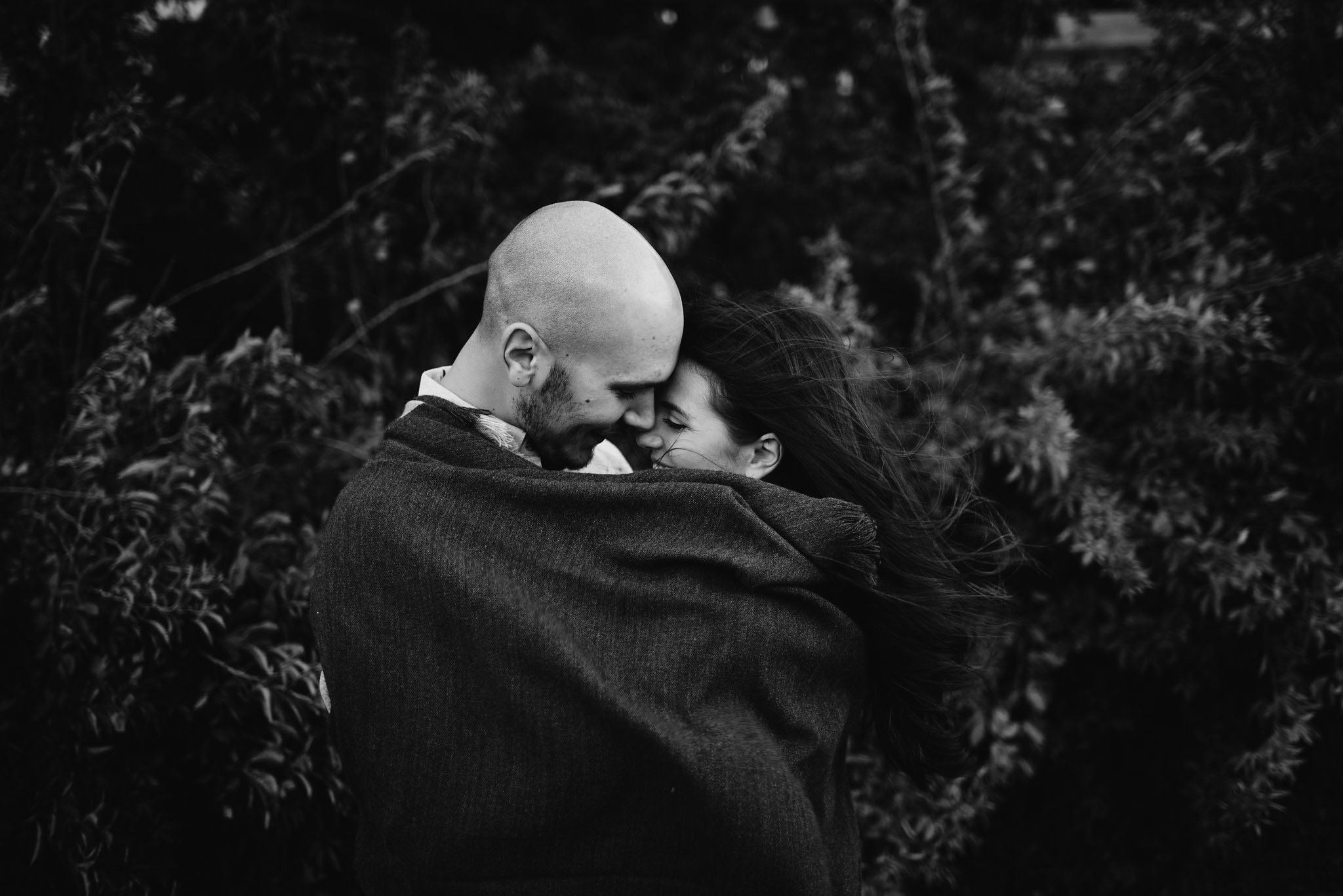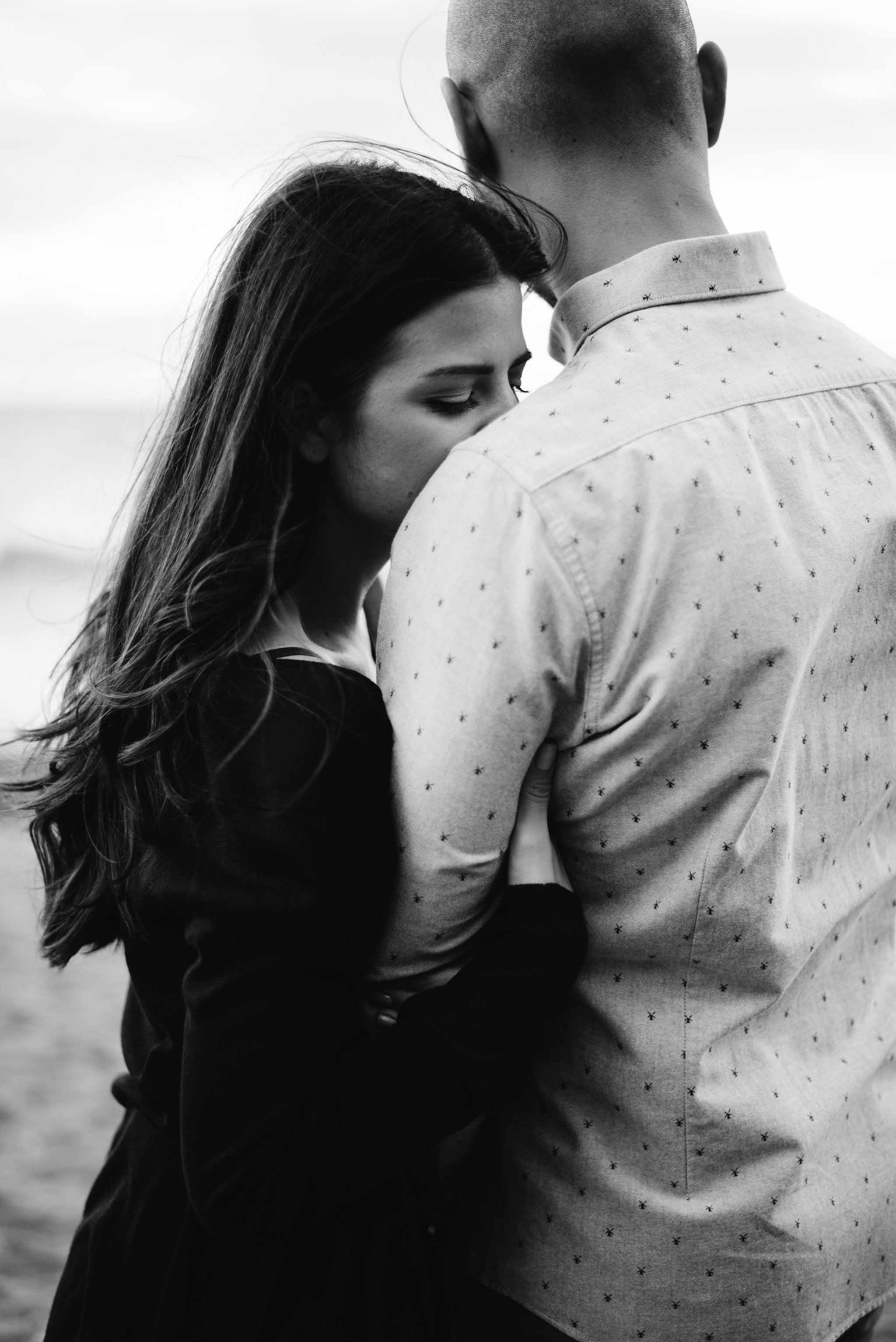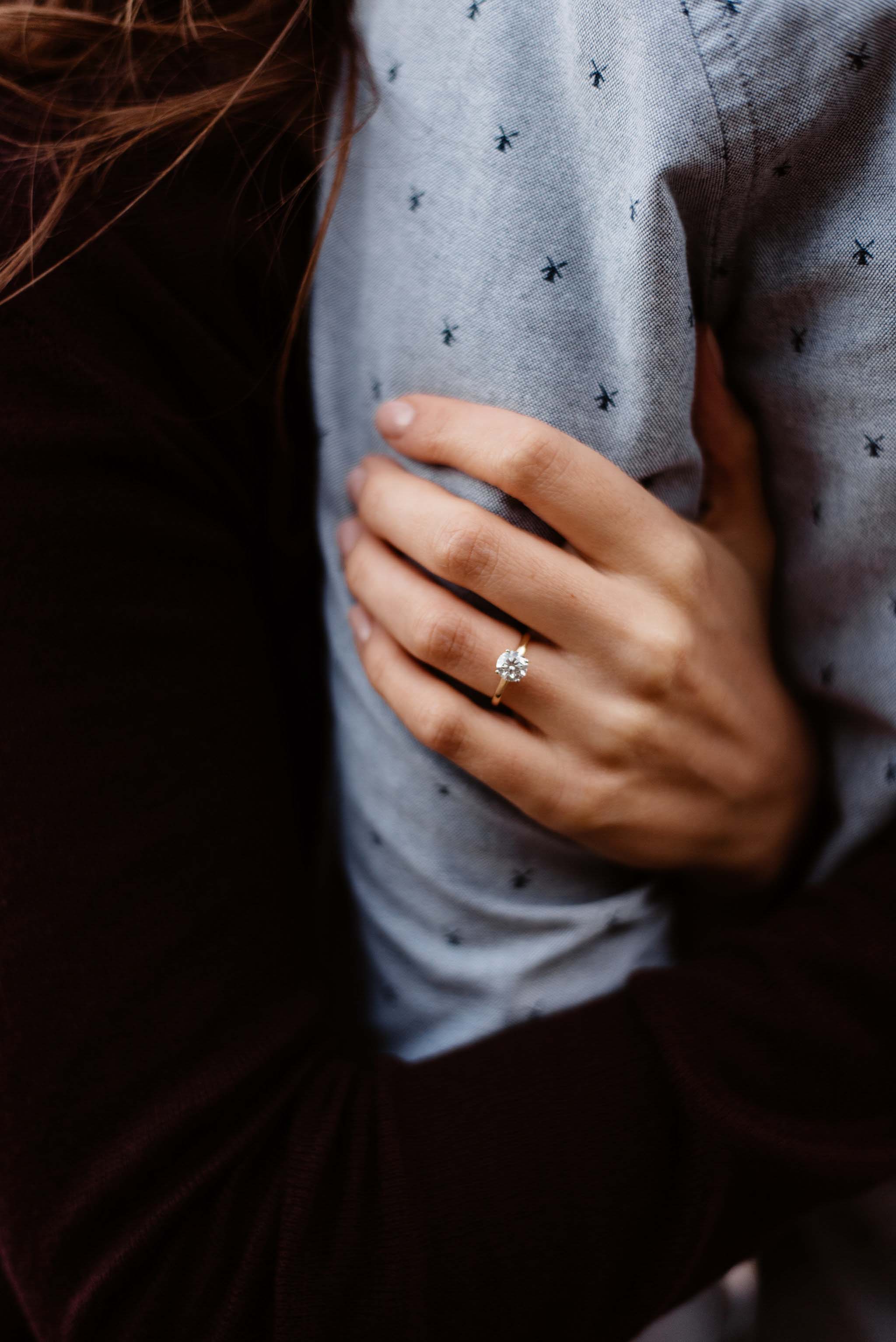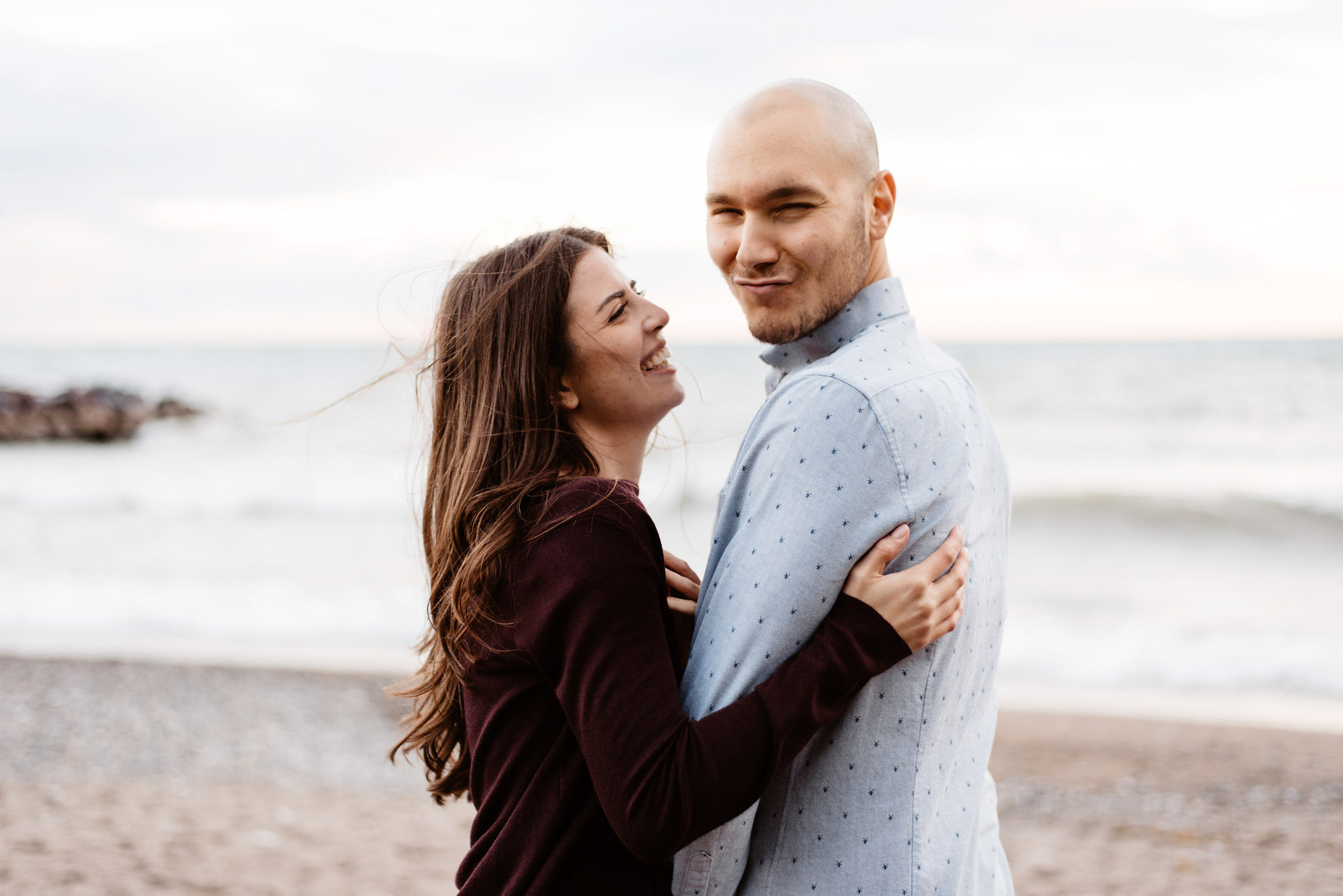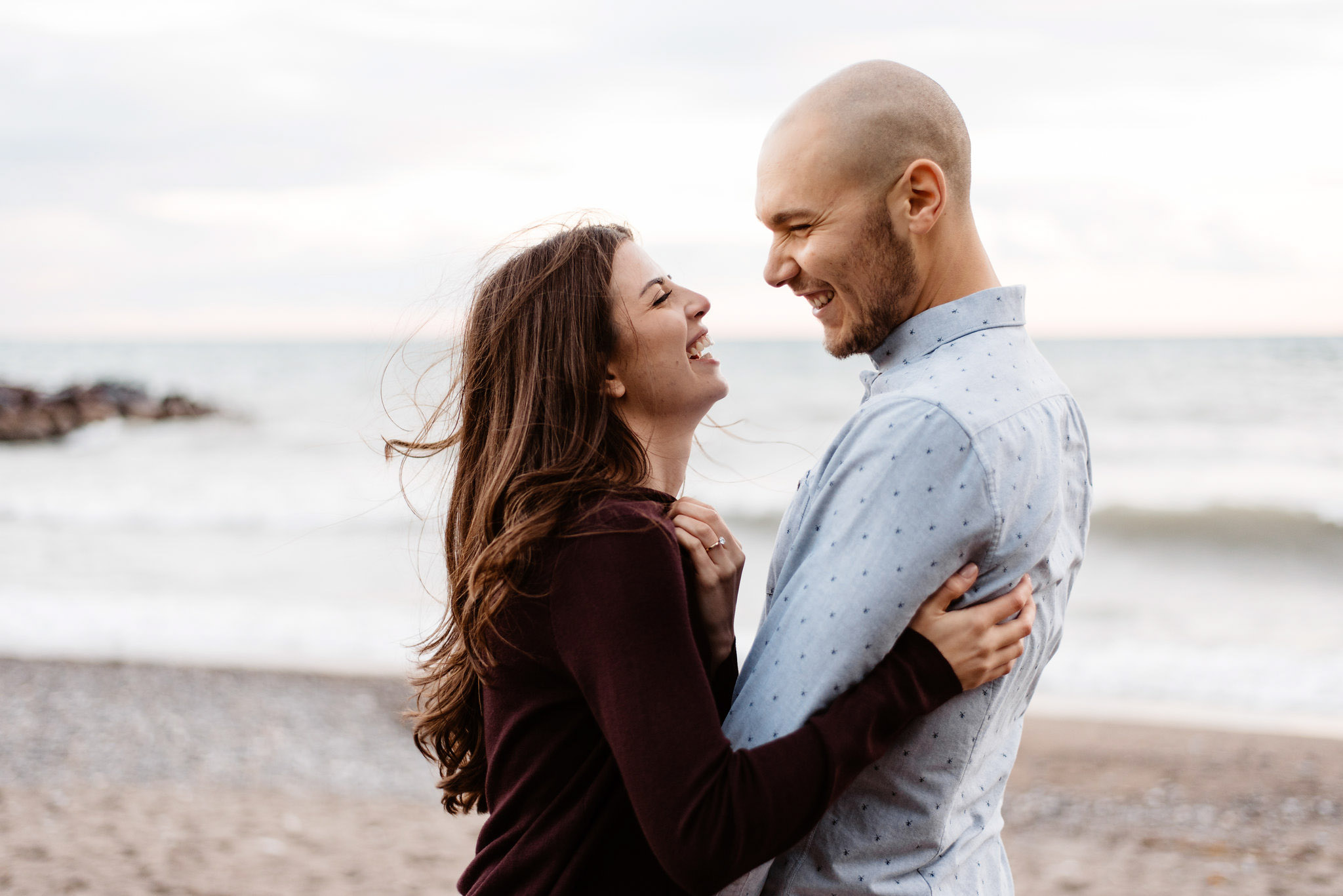 And here's their love story! 
Your Love Story: How did you meet? 
Almost 10 years ago, during the summer after Steve graduated high school, we met through a mutual friend at a soccer game. We continued running into each other on a few other occasions until we went out with a group of friends who were trying to set us up. We instantly had a connection that continued to flourish as the years passed. 10 years sounds like such a long time, yet, for us, feels like no time at all has passed. We have been fortunate enough to meet each other at such an early age which has allowed us to grow up together, change together, and experience all things together. We are beyond excited to finally make it official and continue our never-ending love story!
Do you have a sweet proposal story?
Since we have been together for such a long time, we of course had talked about getting married and it had become an obvious certainty not only to us, but to our families and friends. Therefore, I always said that we wouldn't be able to have a surprising proposal because I would always know it was coming if we did anything out of the ordinary. Little did I know, Steve was planning for this. In order to truly surprise me, he proposed while we were being the regular "us", as we were spending an evening the way we often do; eating dinner, talking, and relaxing at home. We went to celebrate the rest of the evening with our wonderful families. The proposal was romantic, thoughtful, and perfect.
//
Thinking of getting in touch for you own photos? I'd love to hear from you!
Feel free to also follow my daily behind the scenes stories and frequent posts on Instagram!