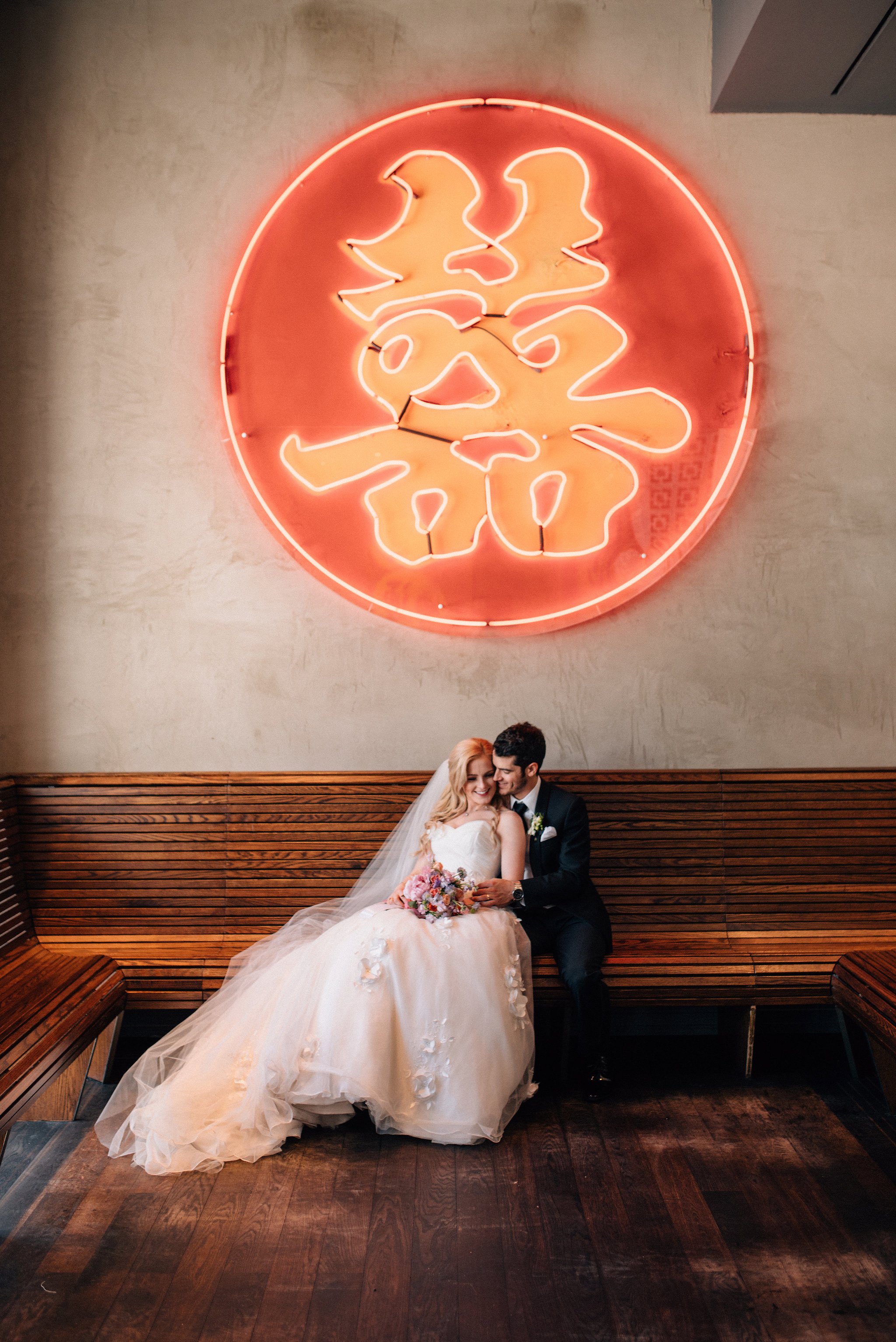 The Henley Room Wedding at the Argonaut Rowing Club
High school sweethearts Margo and Jacob are married!
They got engaged while teaching in Taiwan, so they brought a bit of that into their wedding day via the 'Double Happiness' sign in Luckee restaurant.
Their reception was held at the The Henley Room in the Argonaut Rowing Club, which was perfect because when they were younger they used to meet up on the grass right outside — how kismet is that?
Their day was filled with the warmest love vibes, and tonnes of laughter – in part thanks to the custom Cards Against Humanity game at their reception.
I edited more photos than I usually do in black and white because gosh darnit, Margo looked like a Hollywood starlet.
Here's a peek at their special day! (More really thoughtful words from the couple at the bottom of the post!)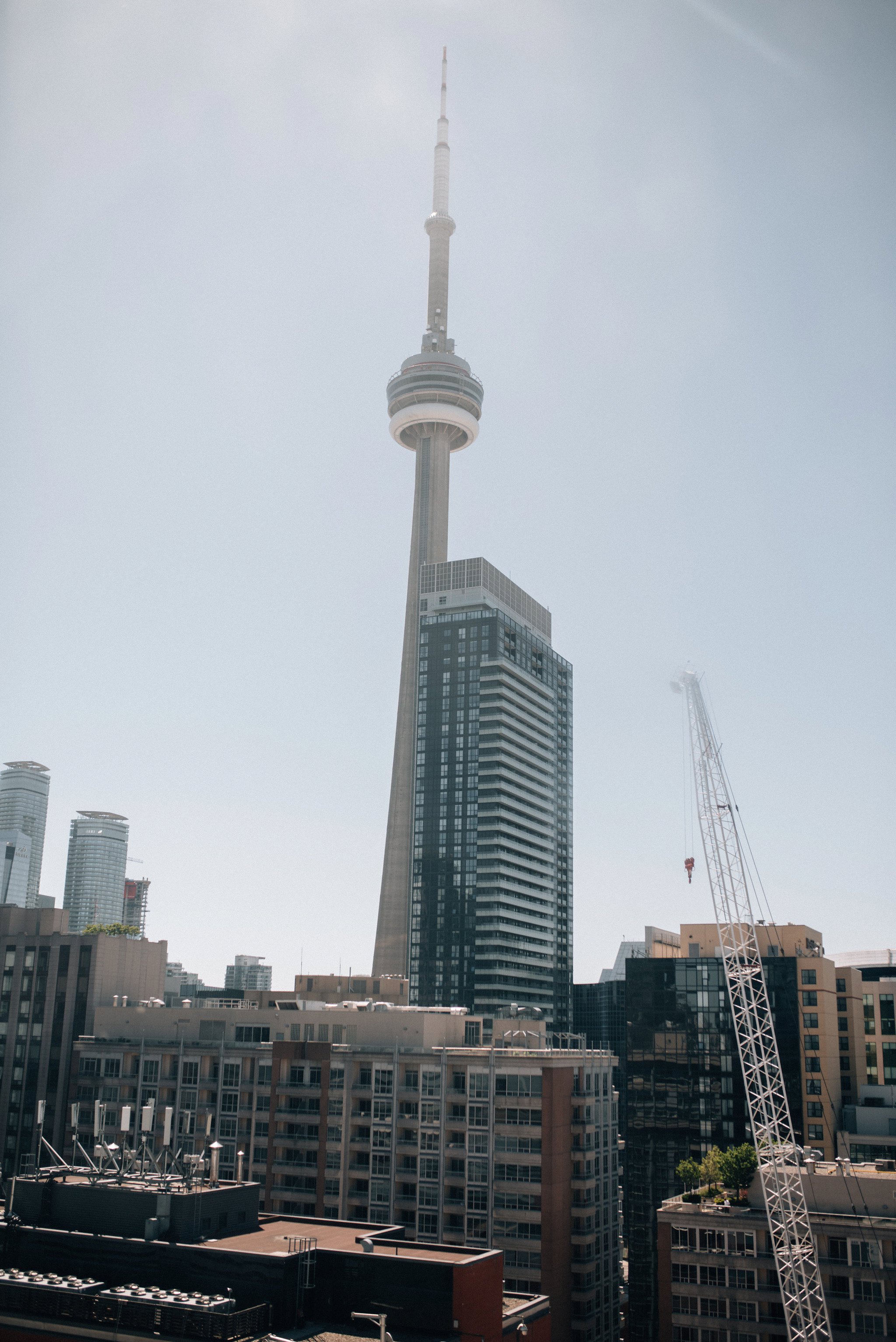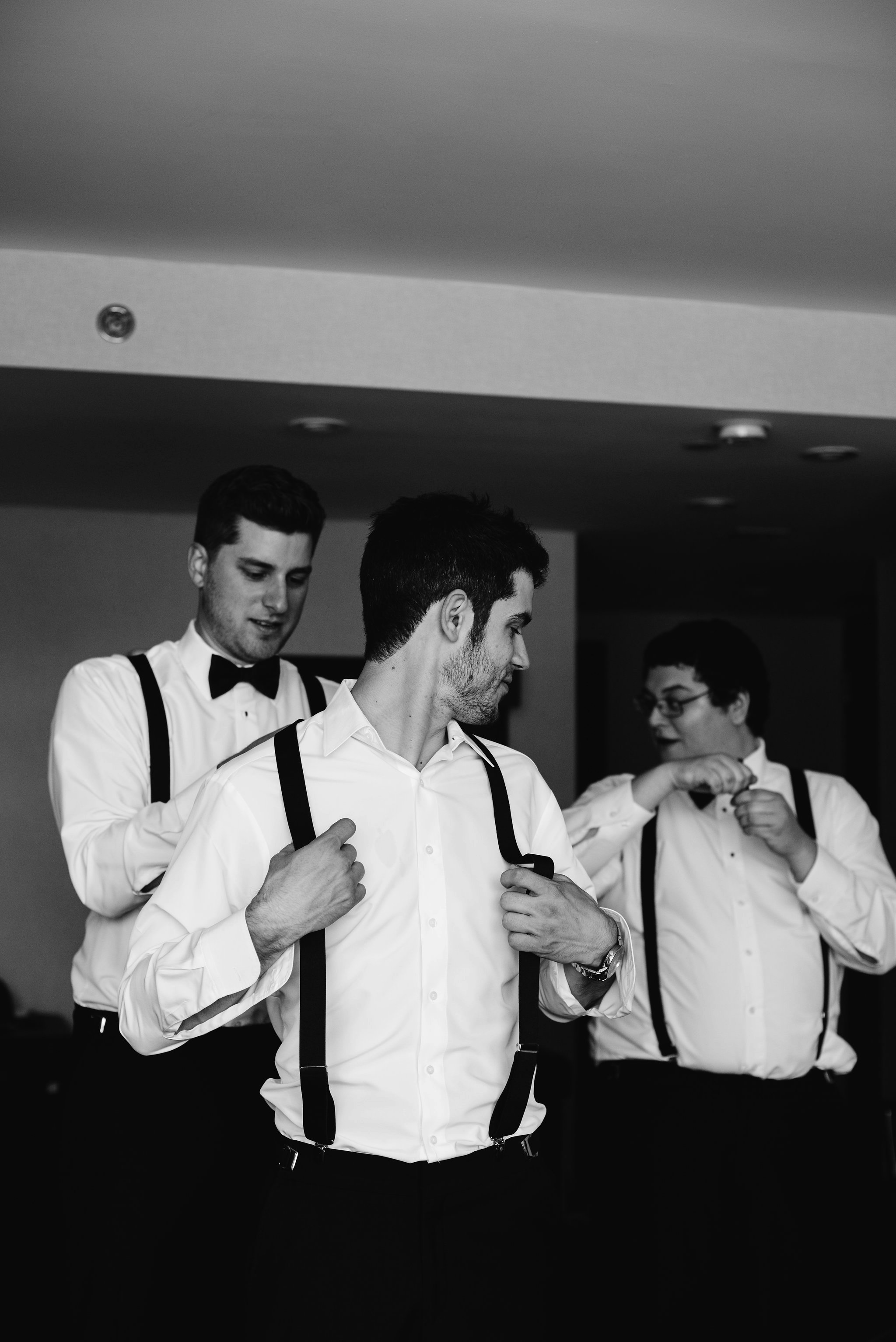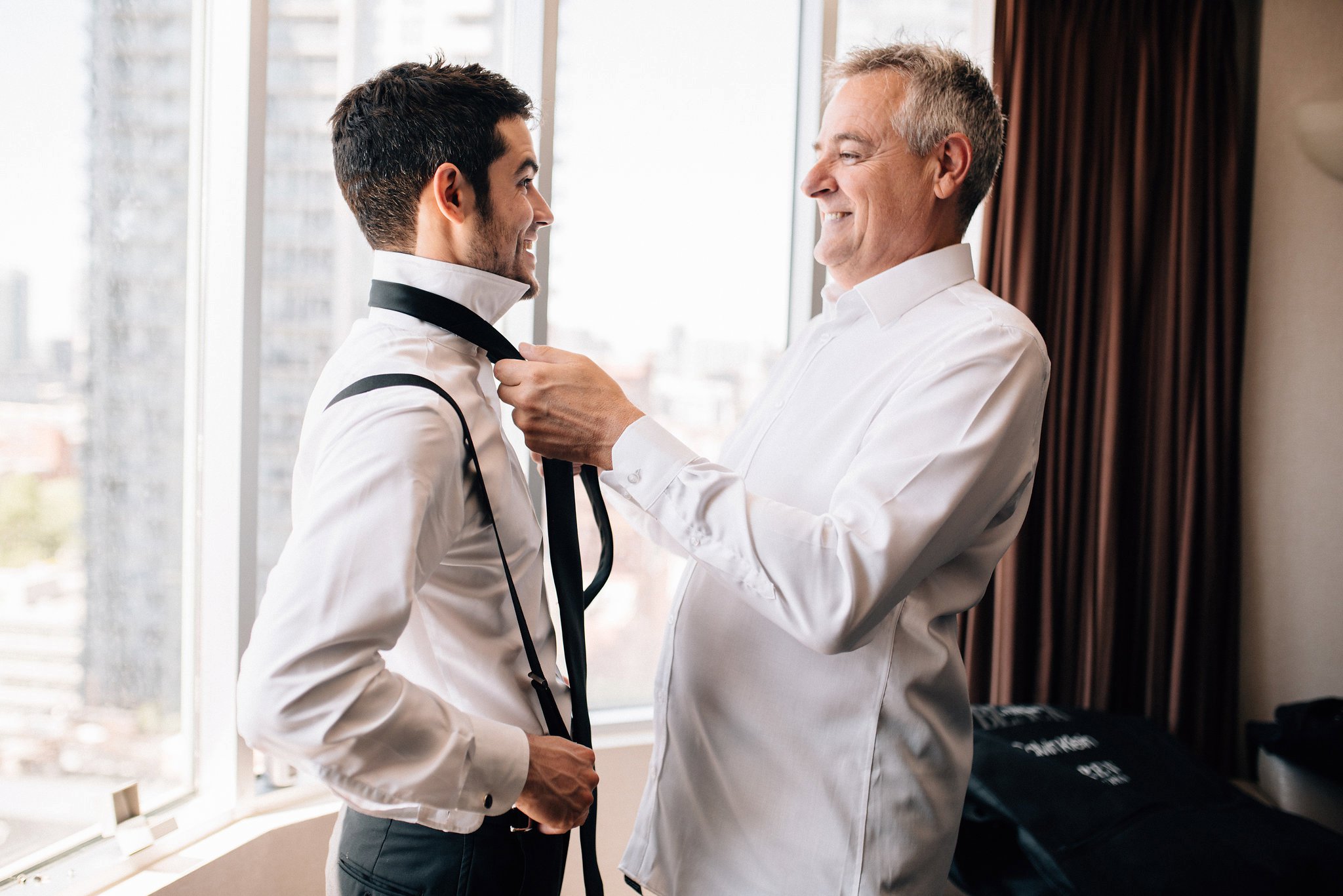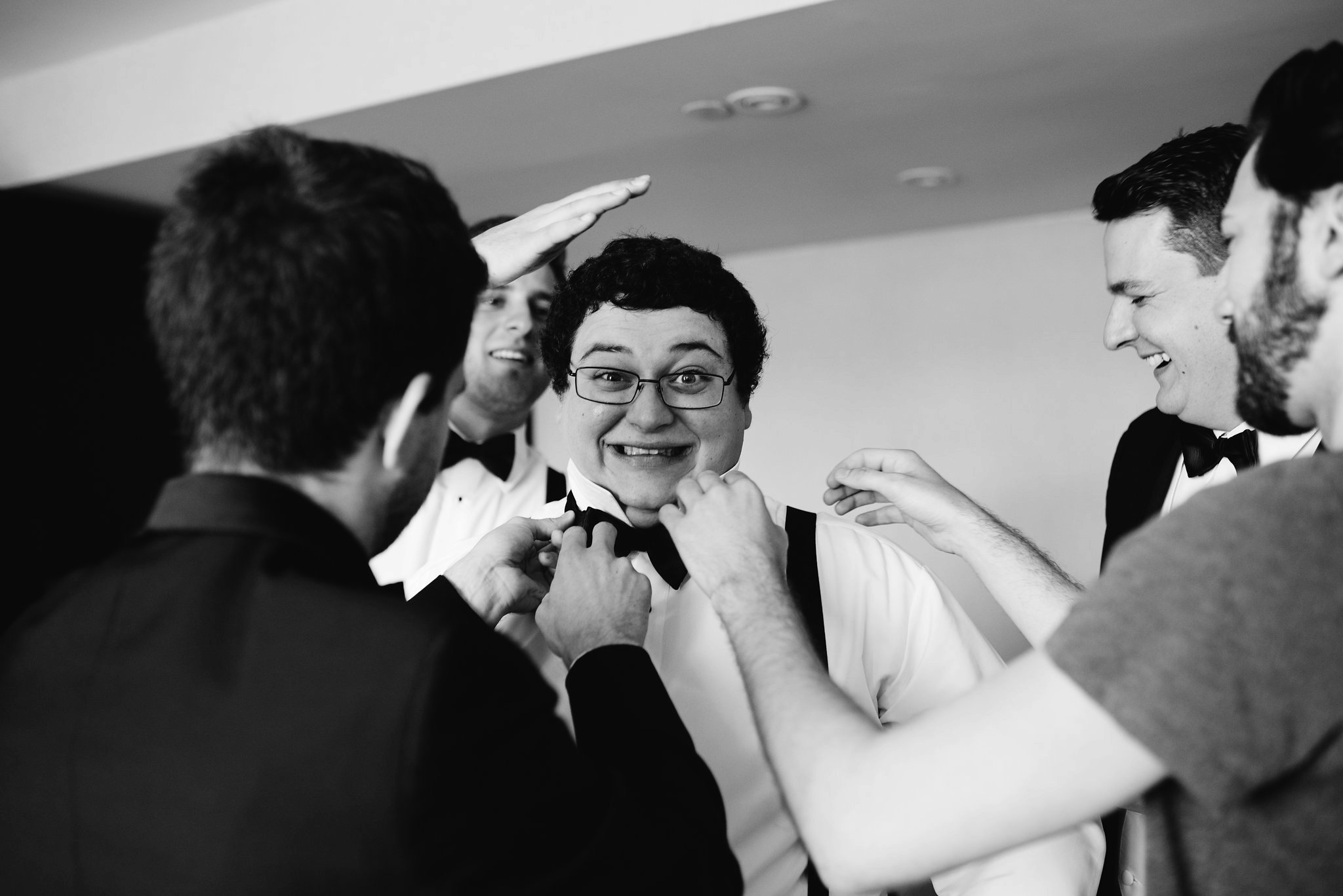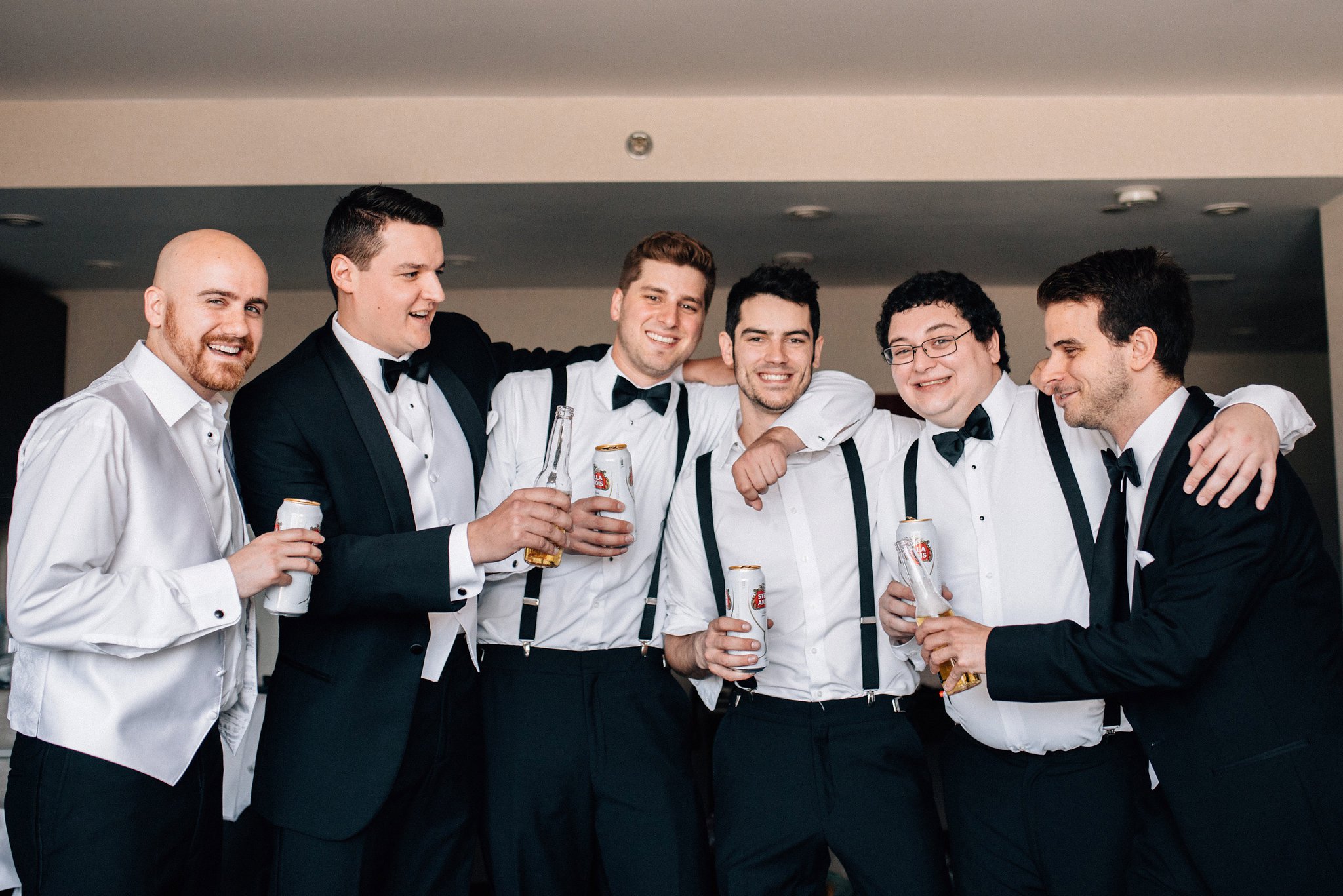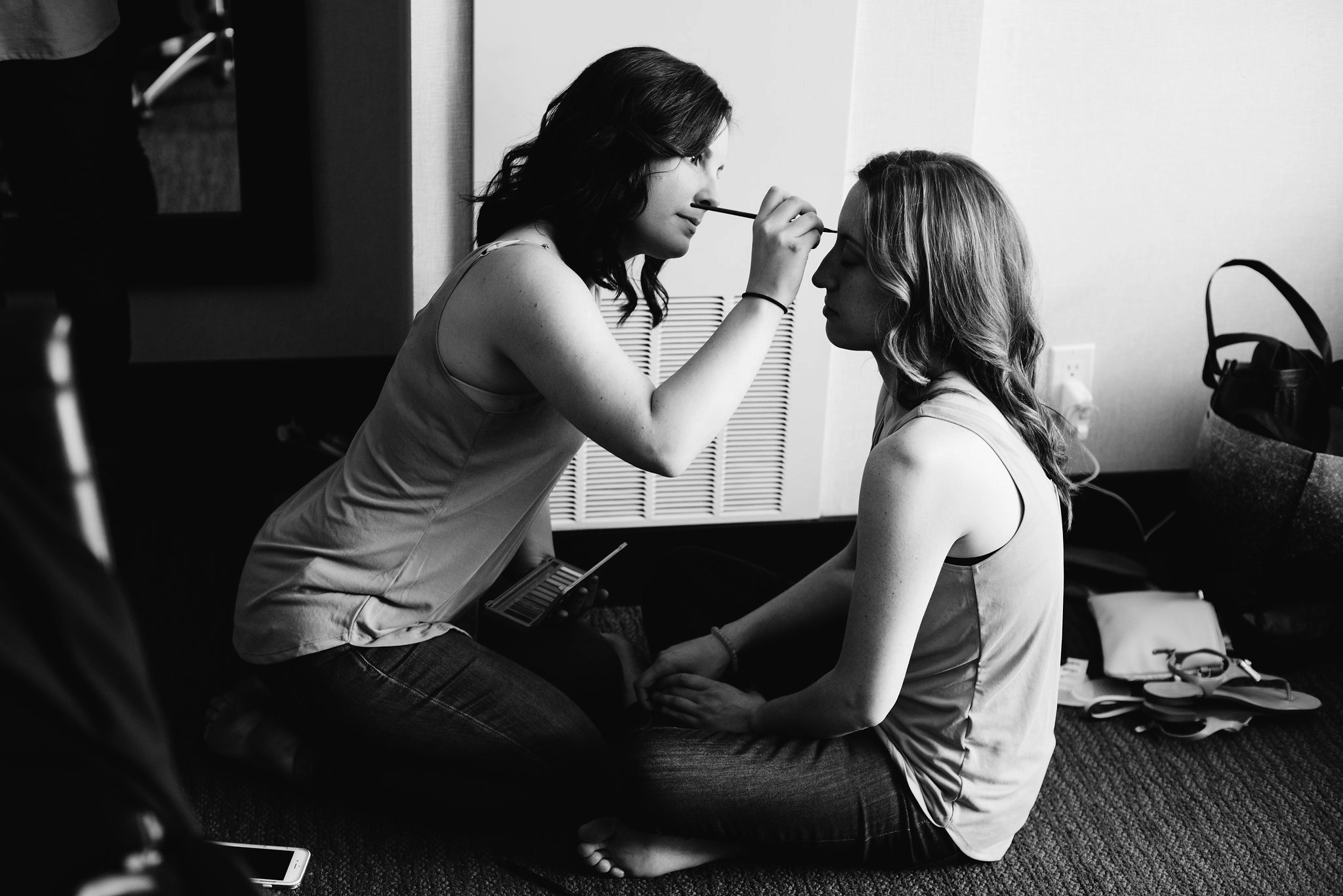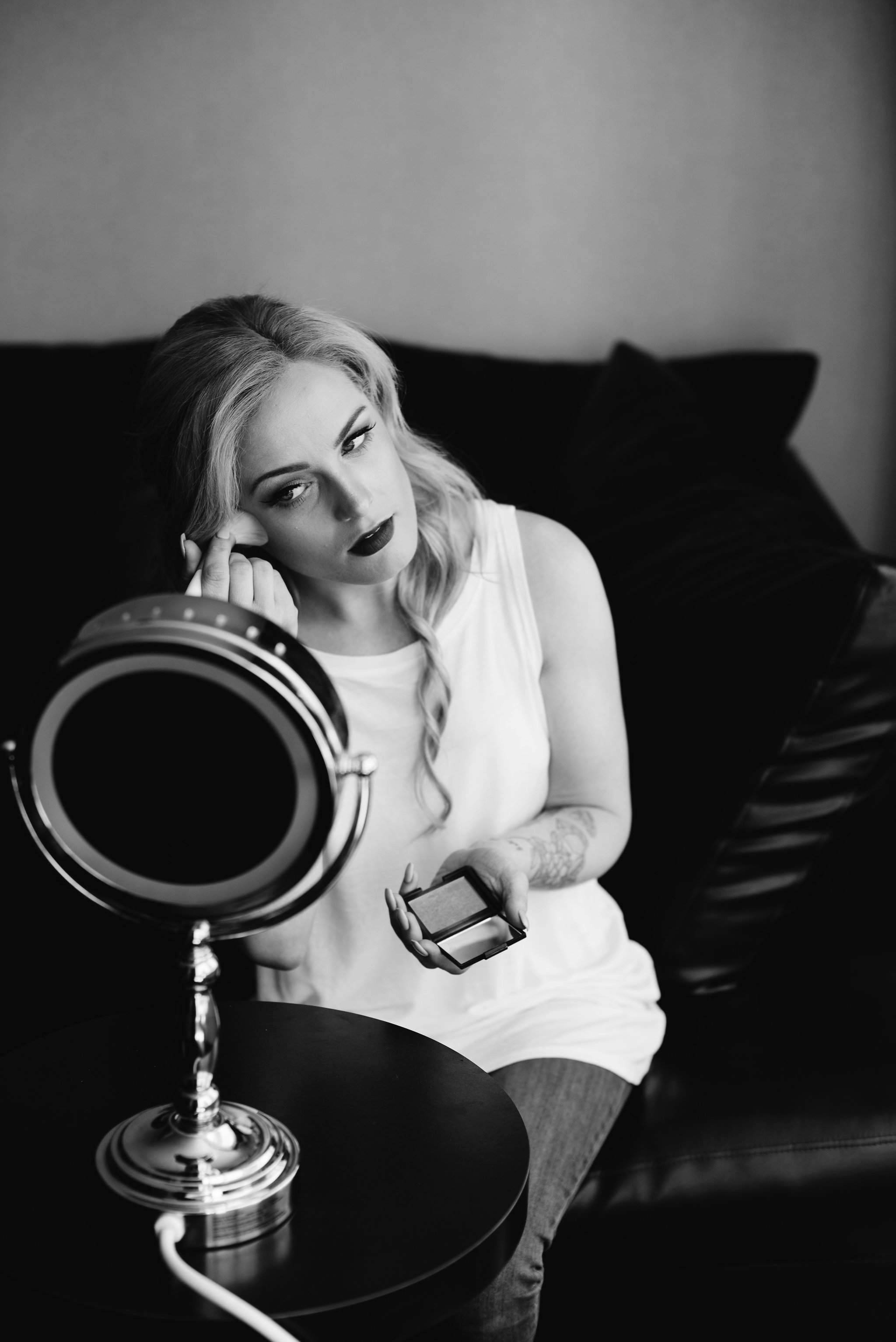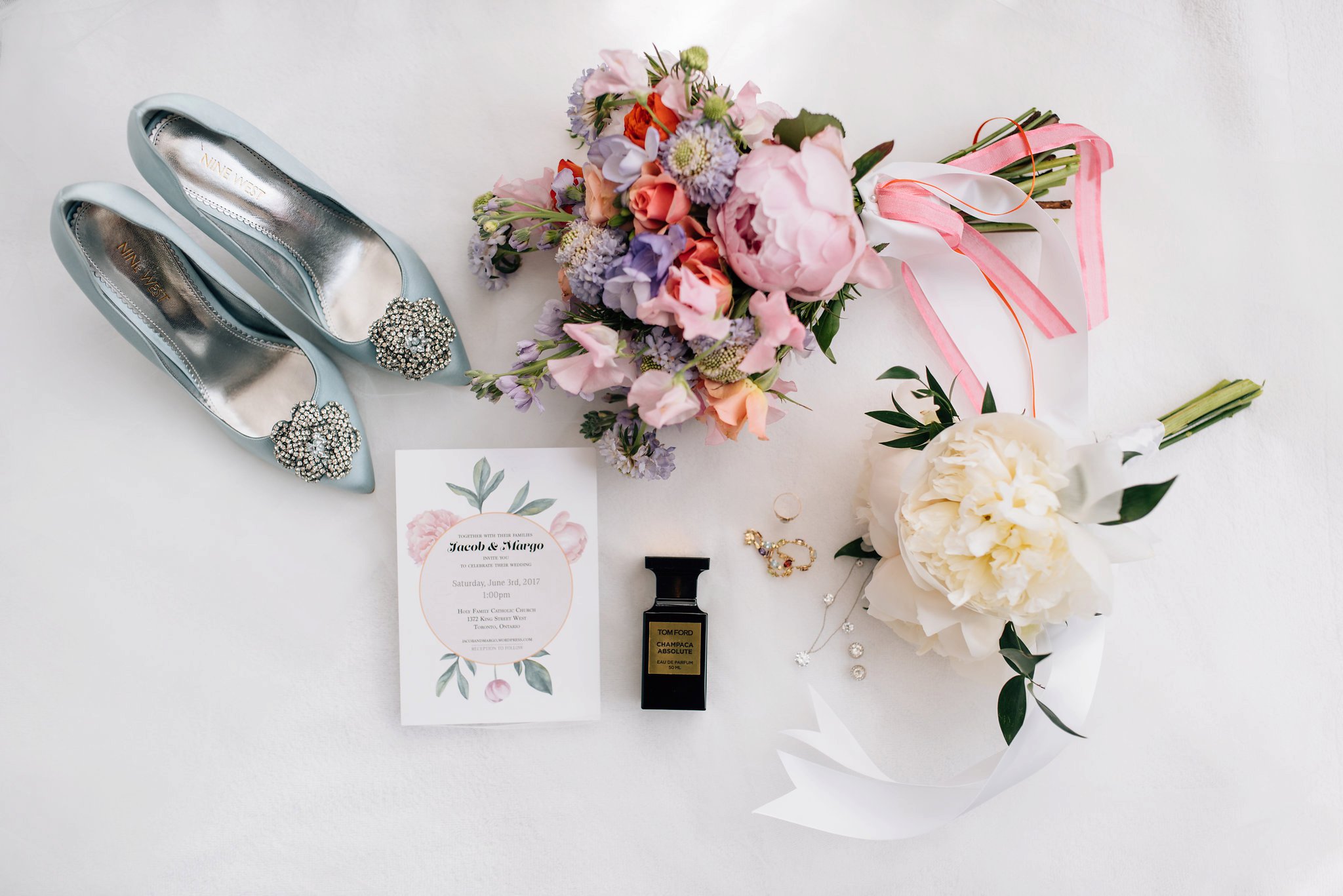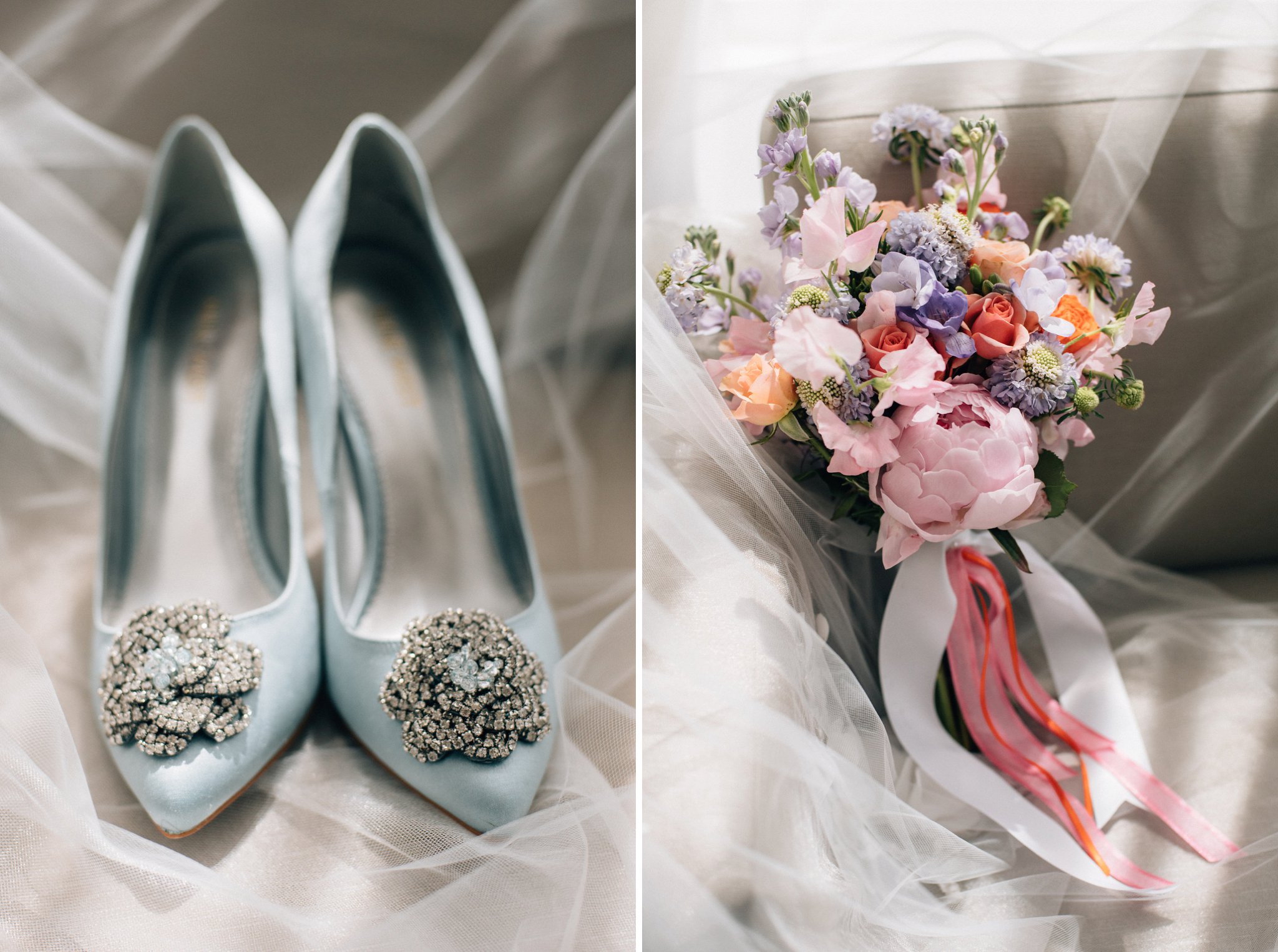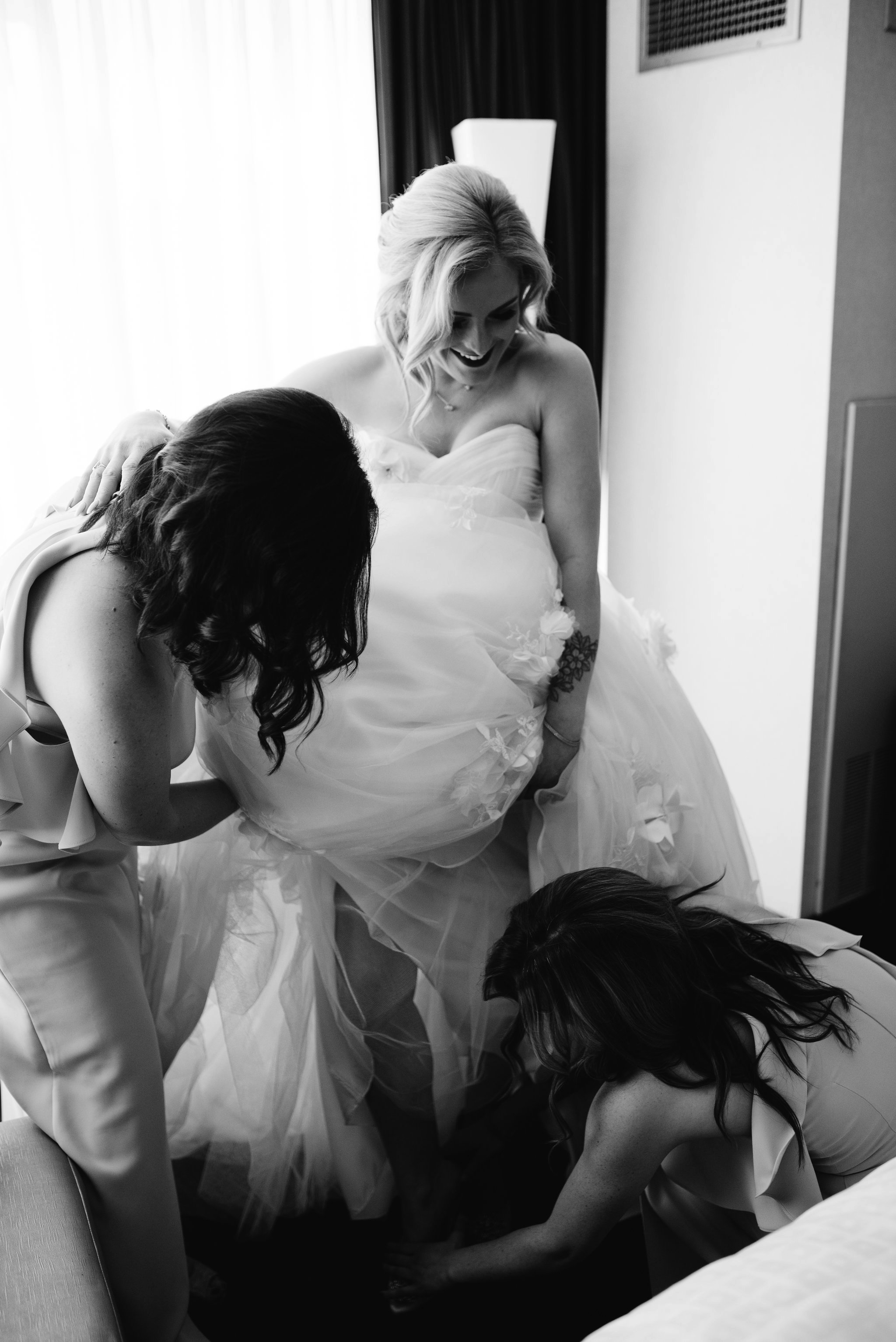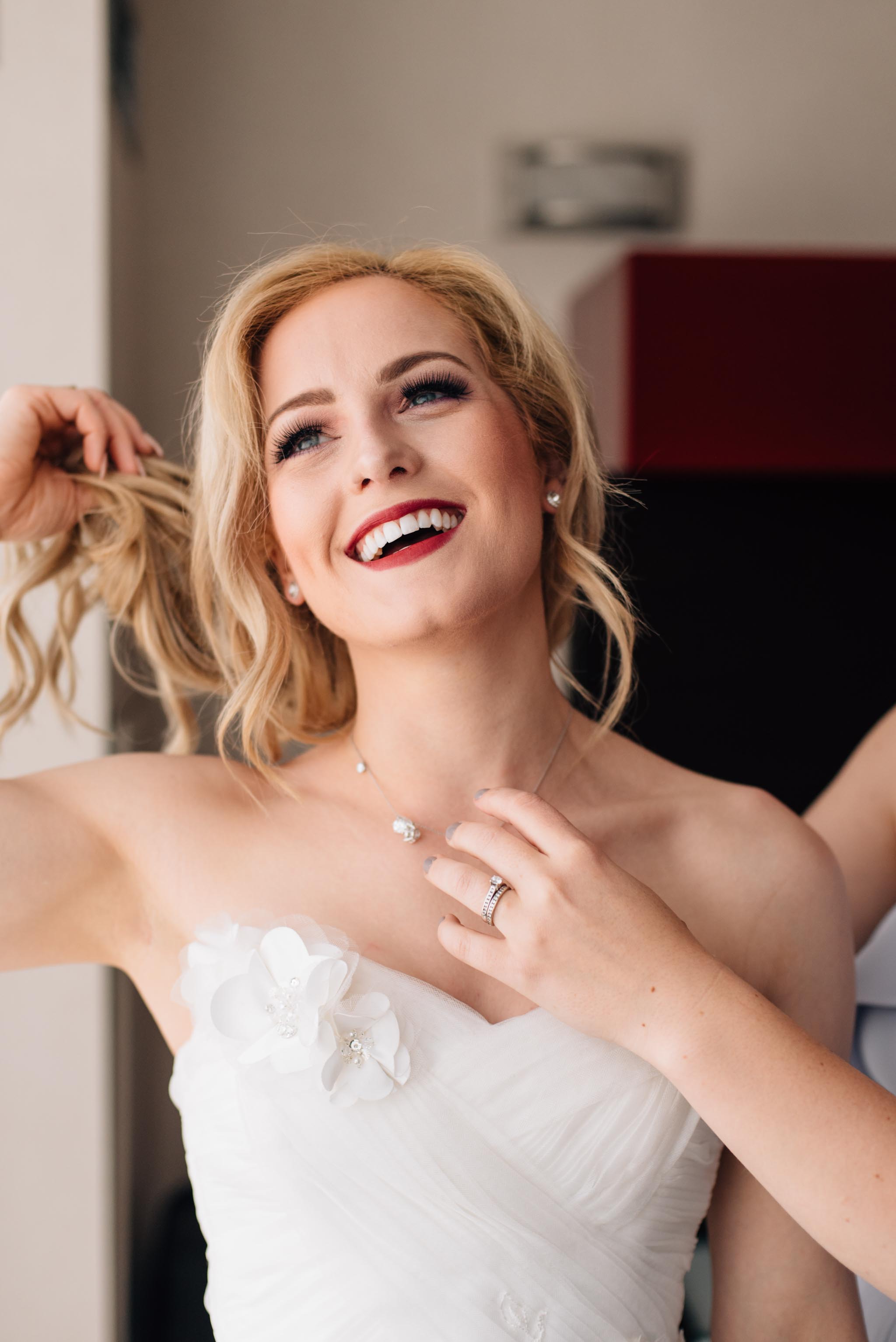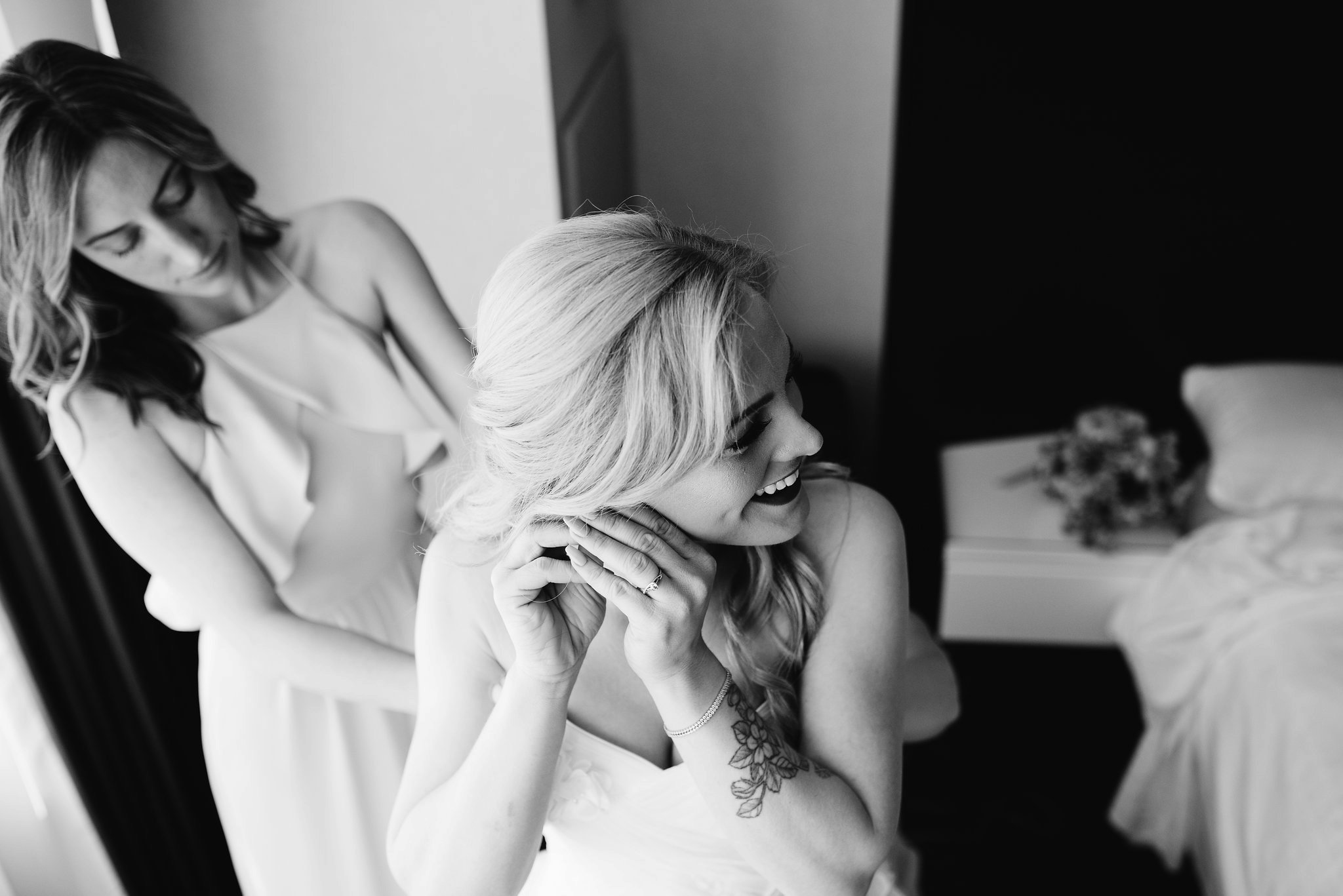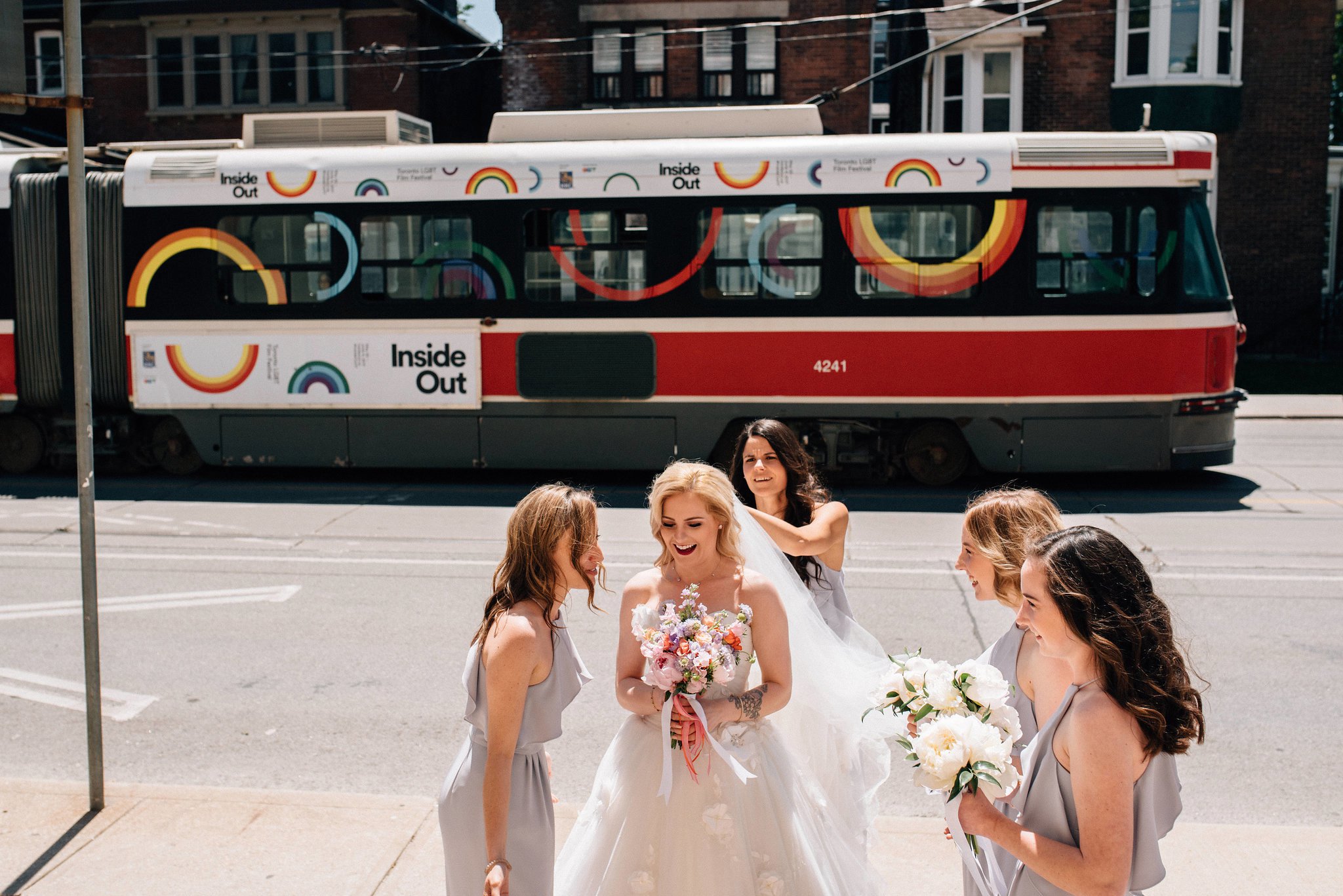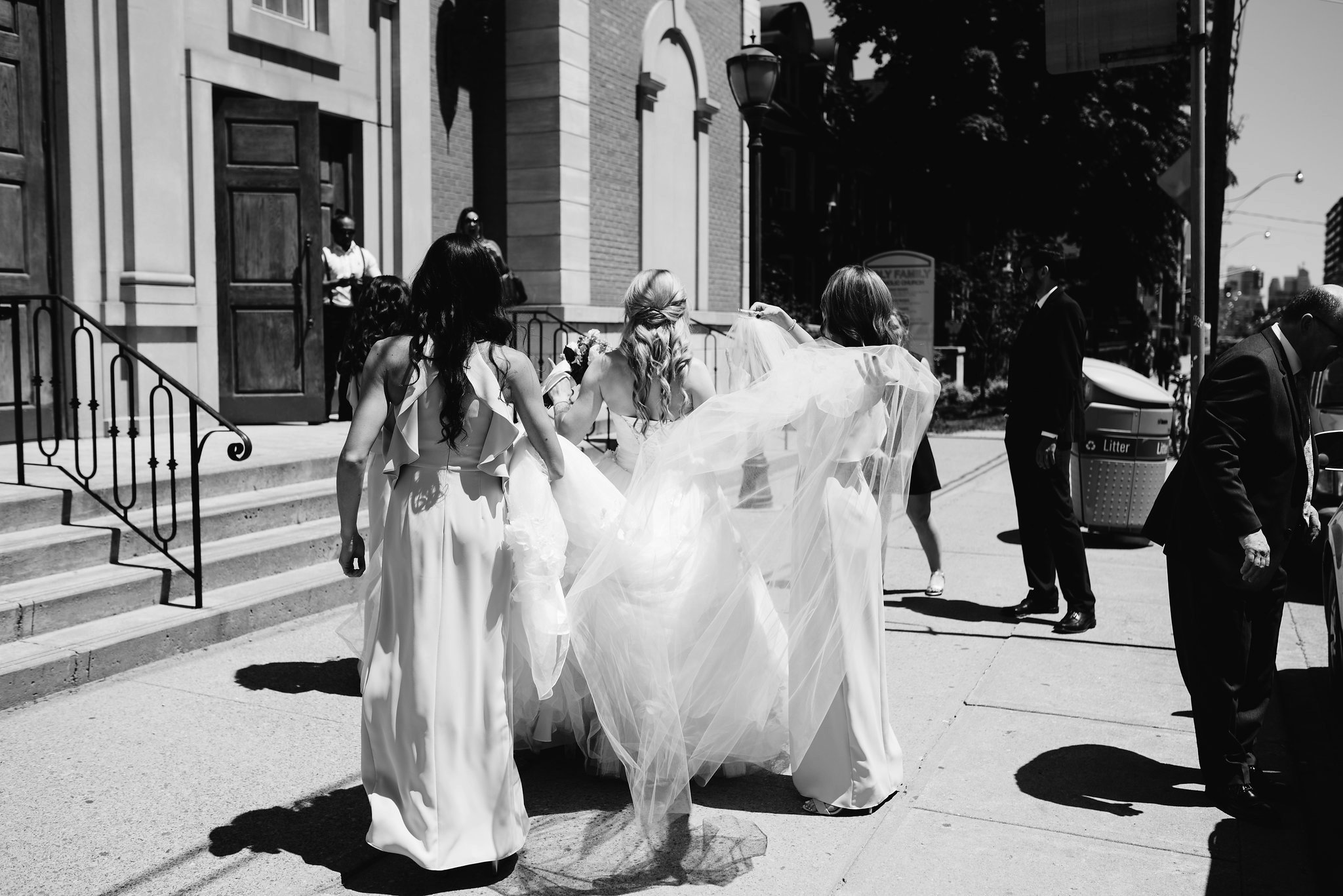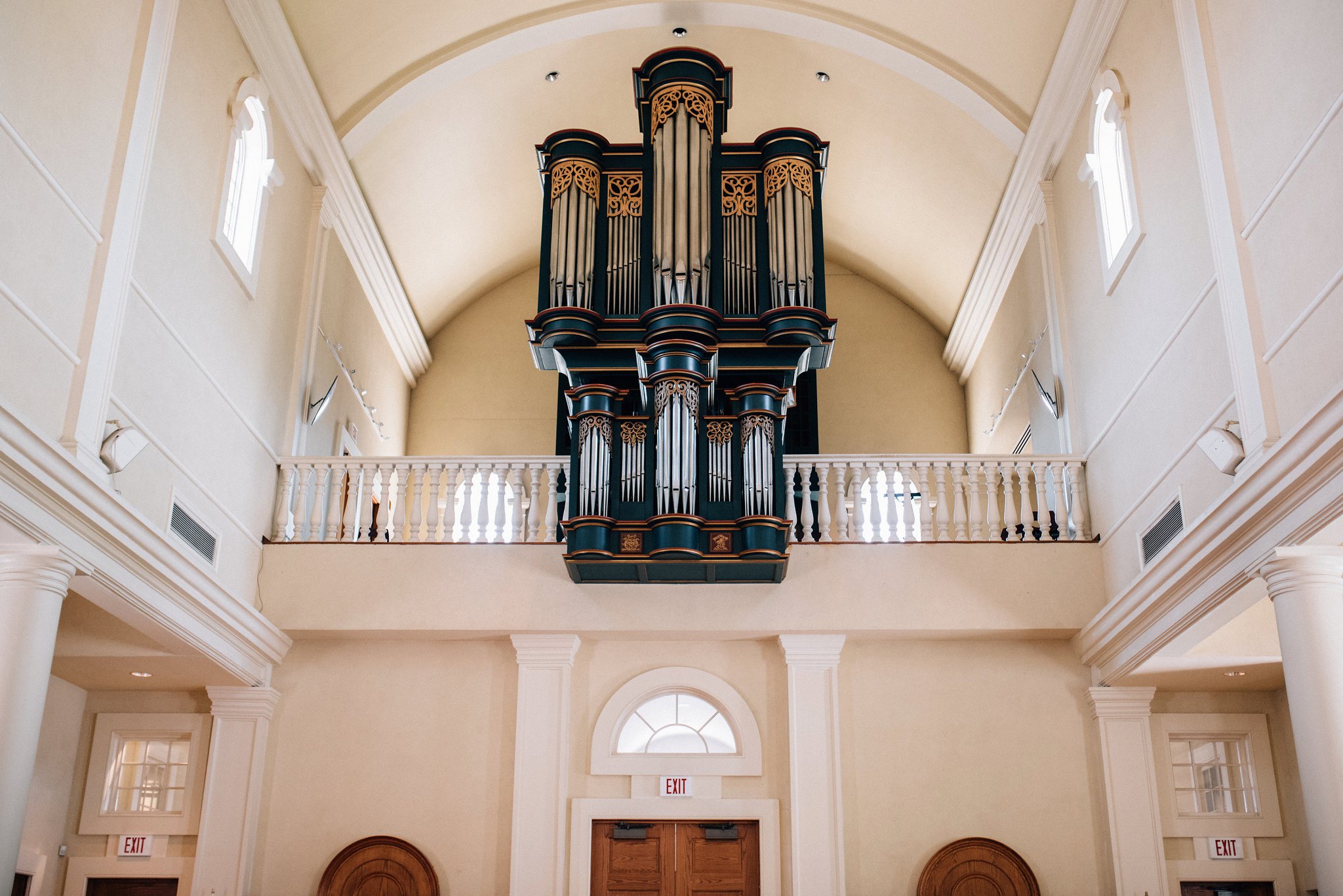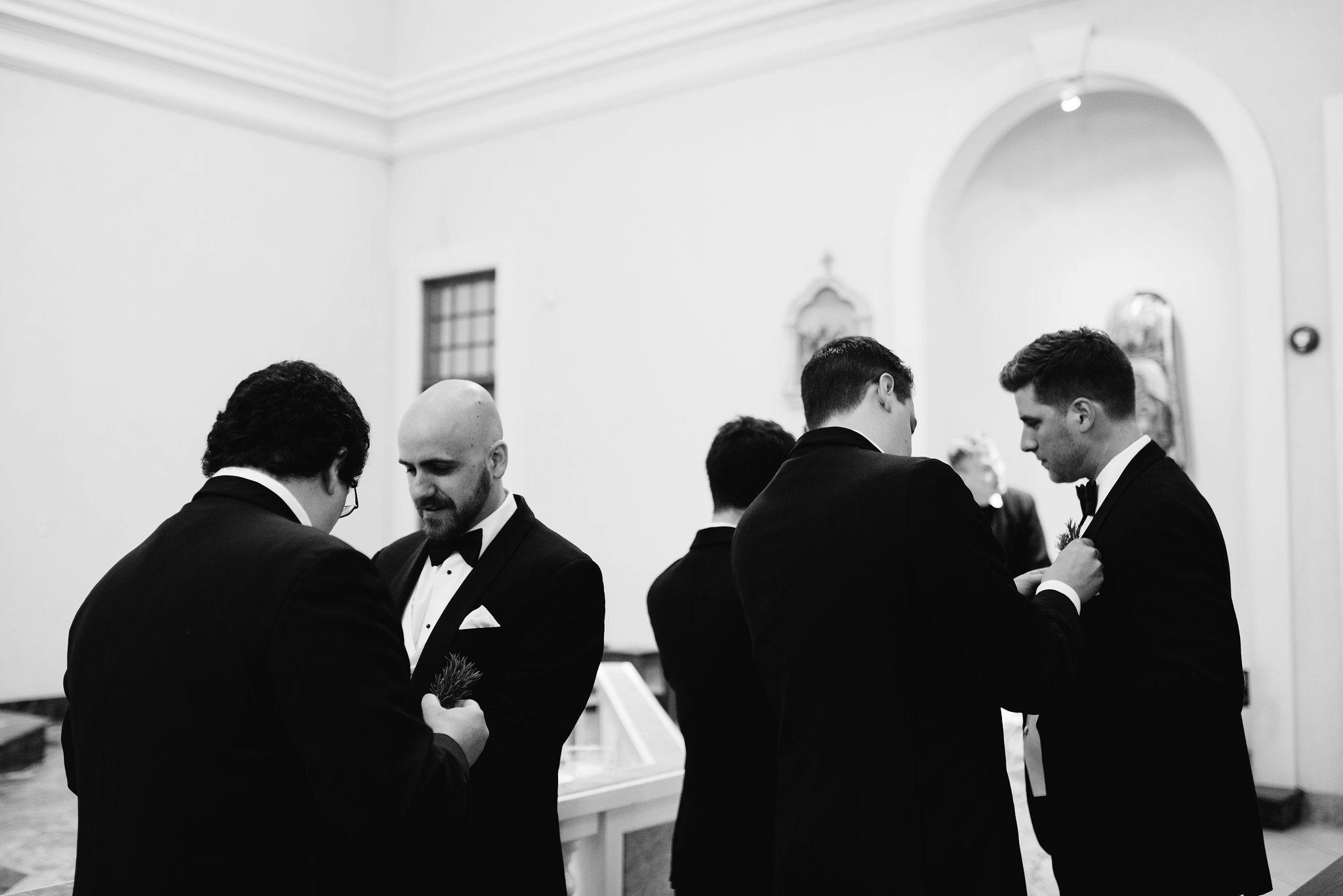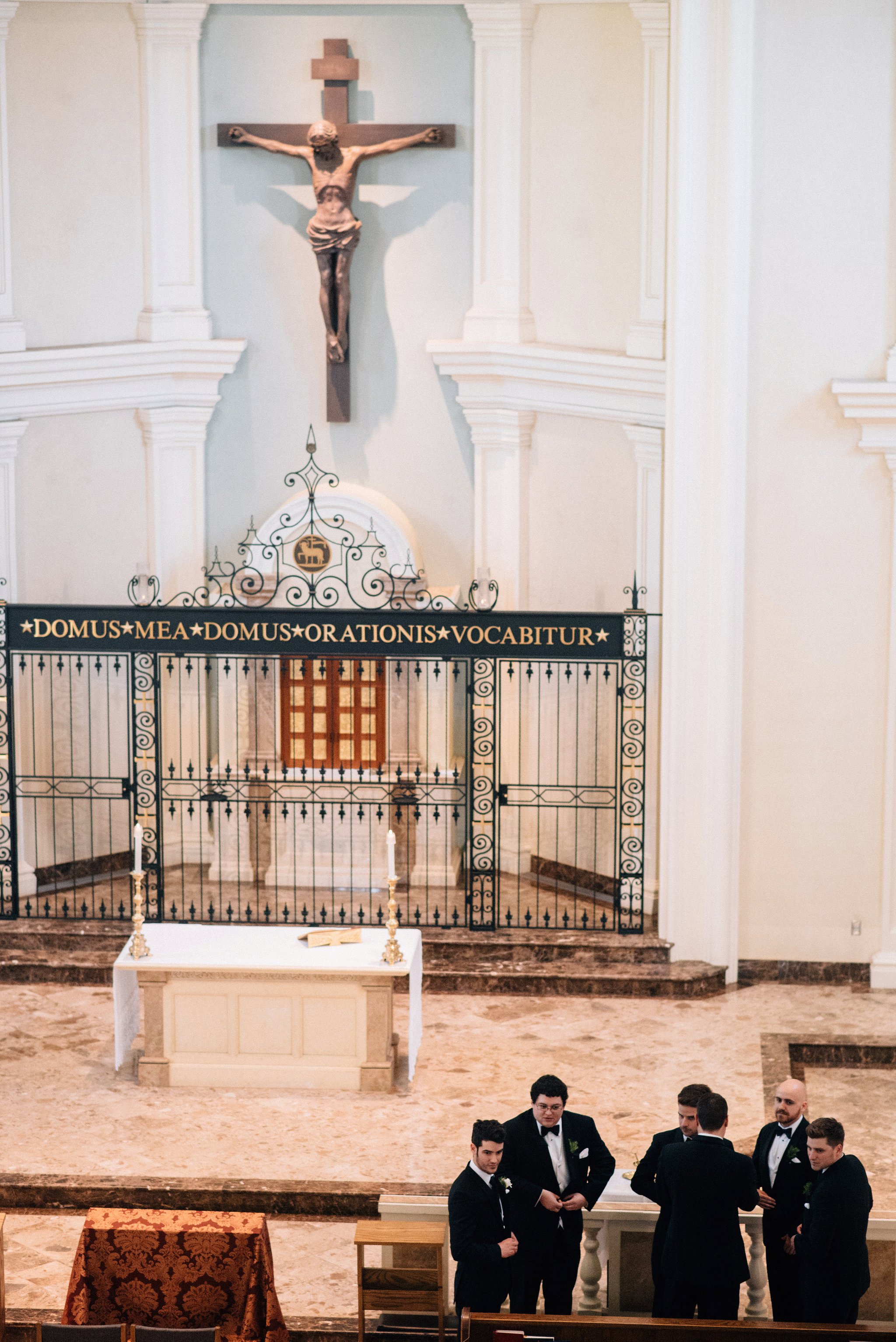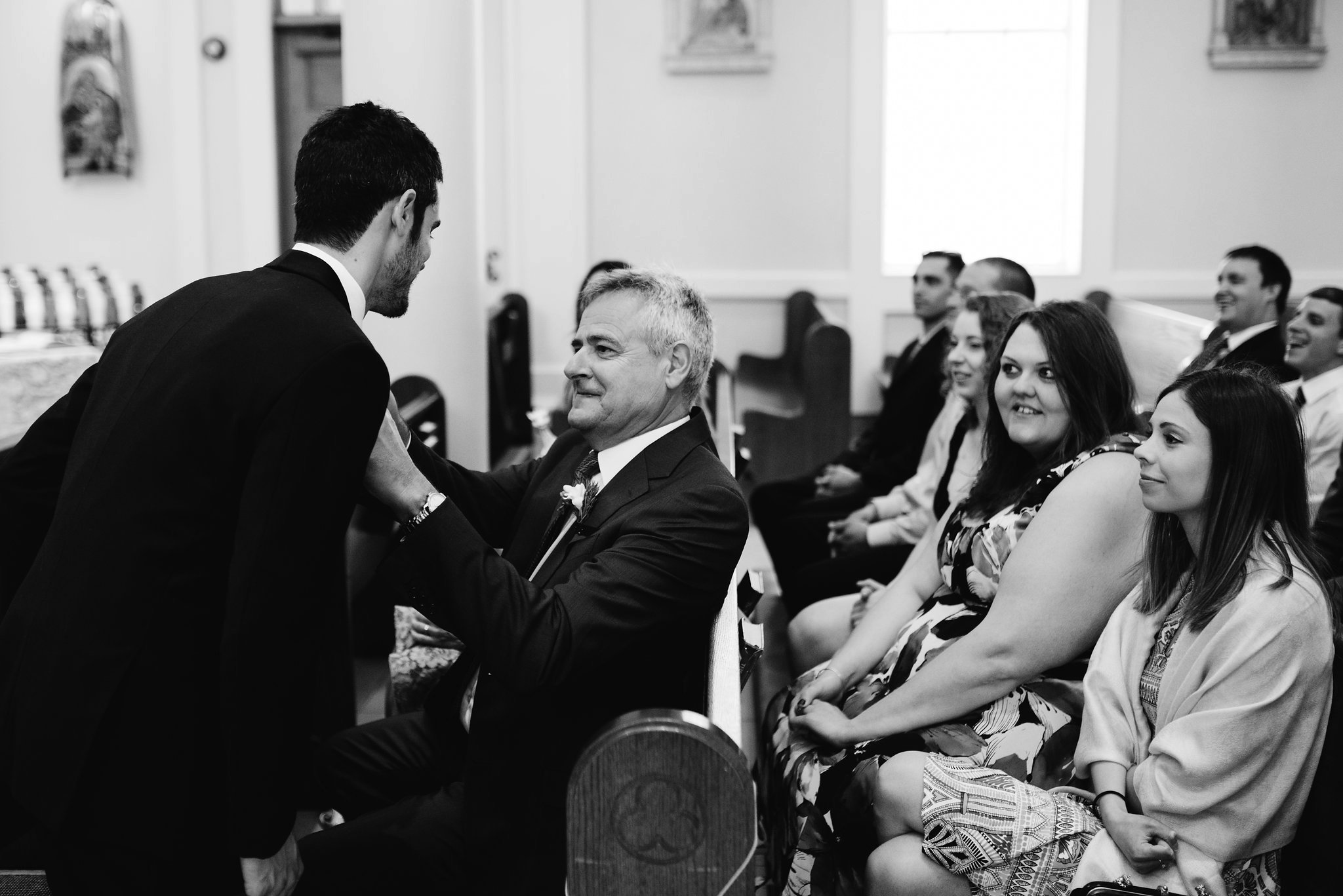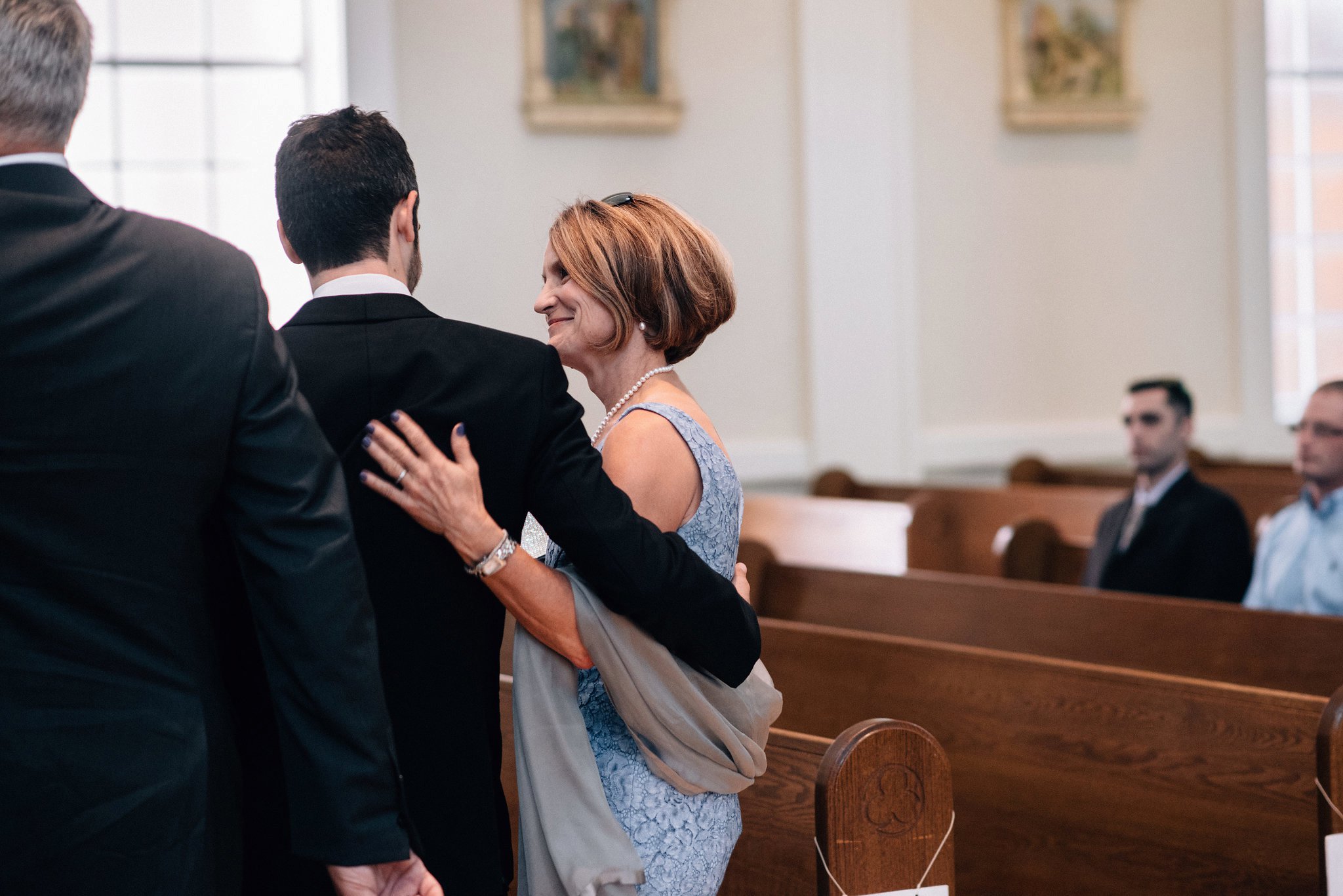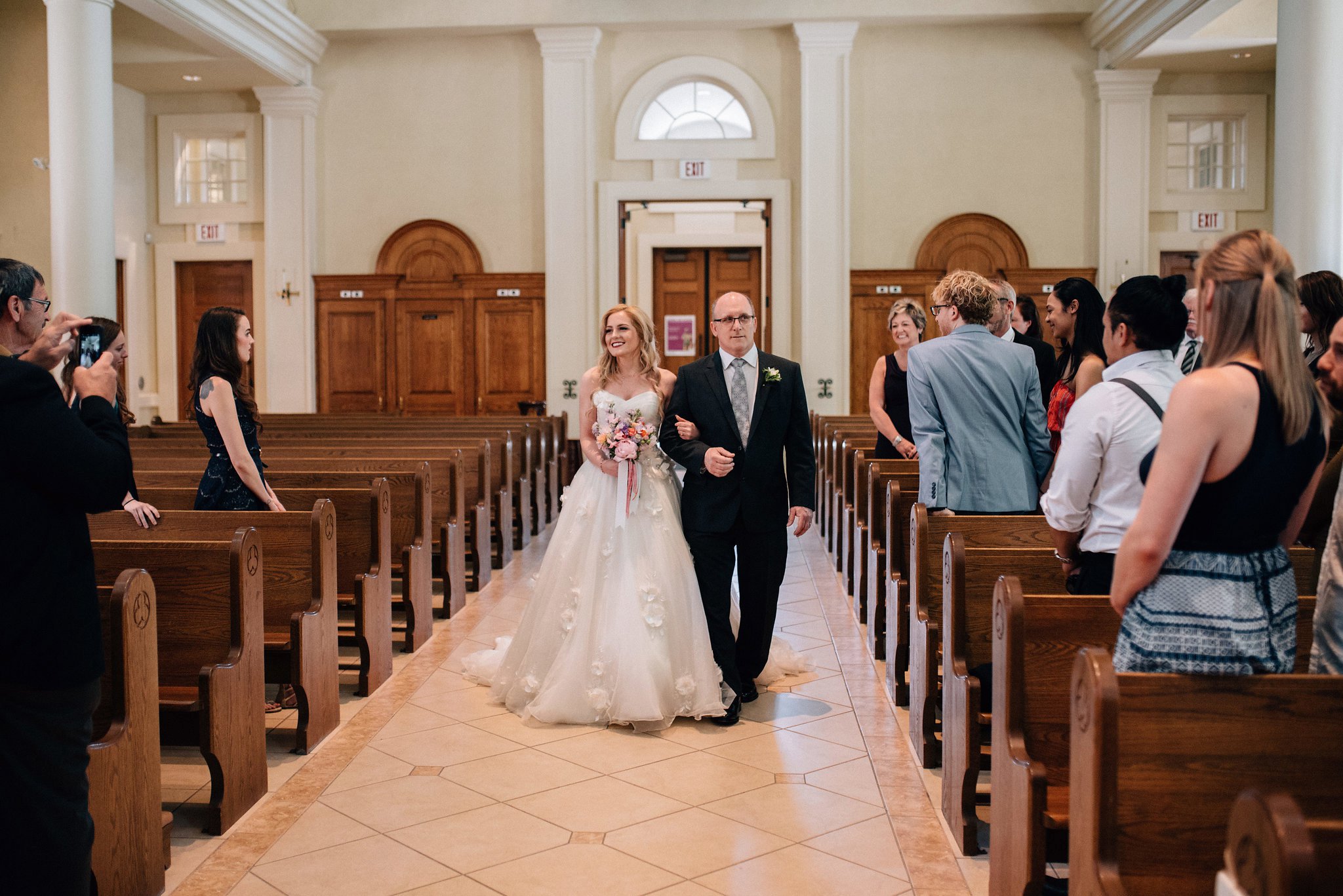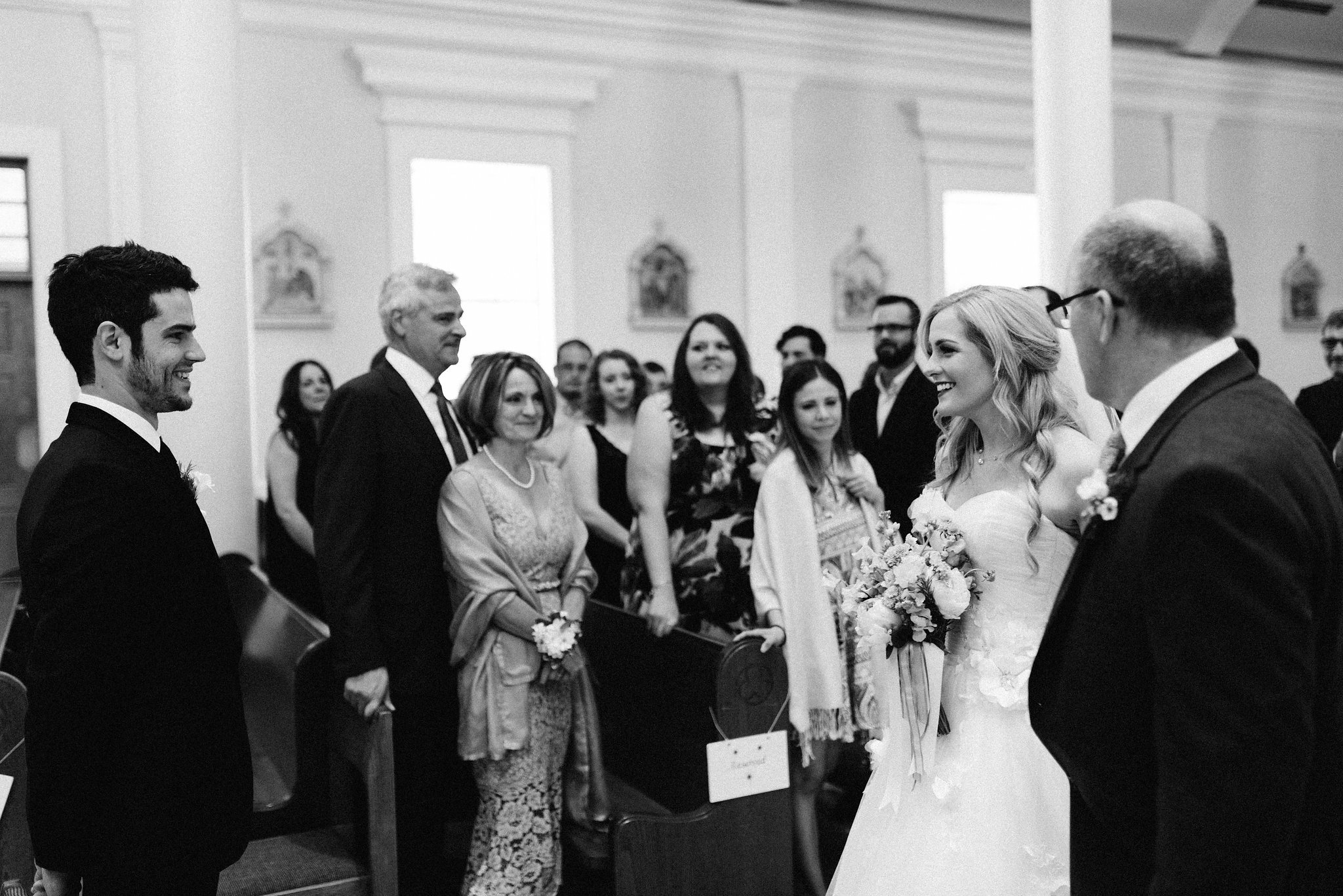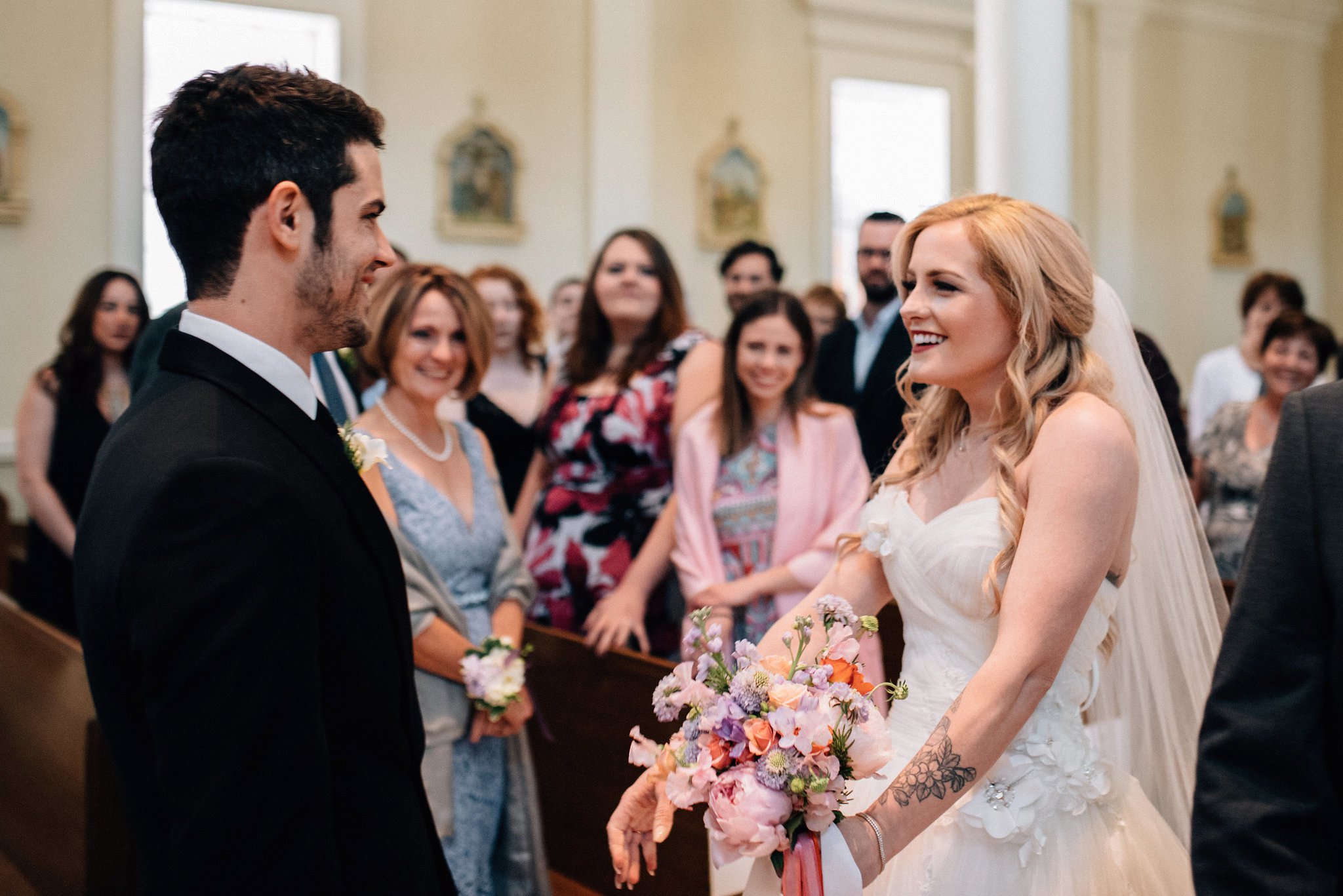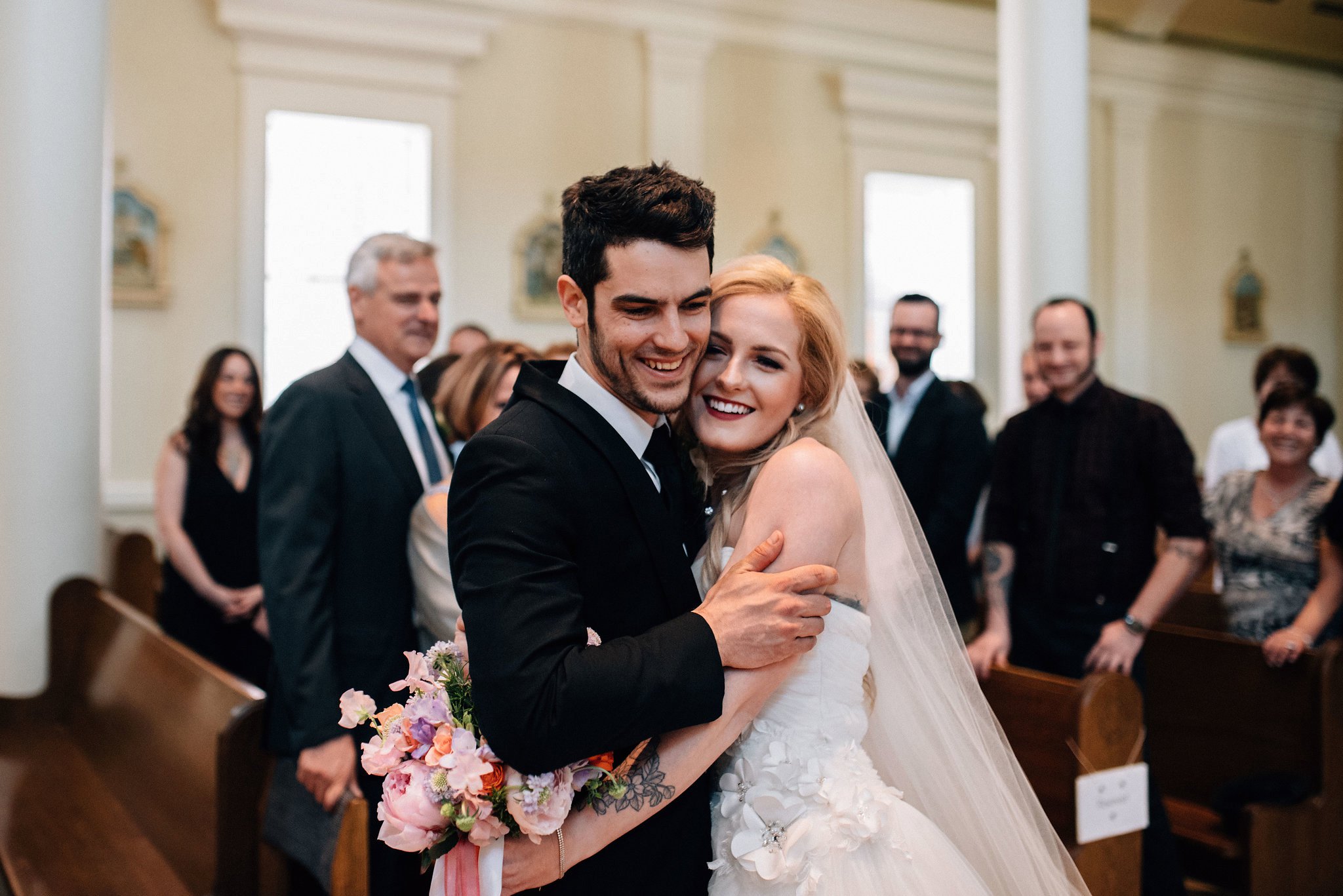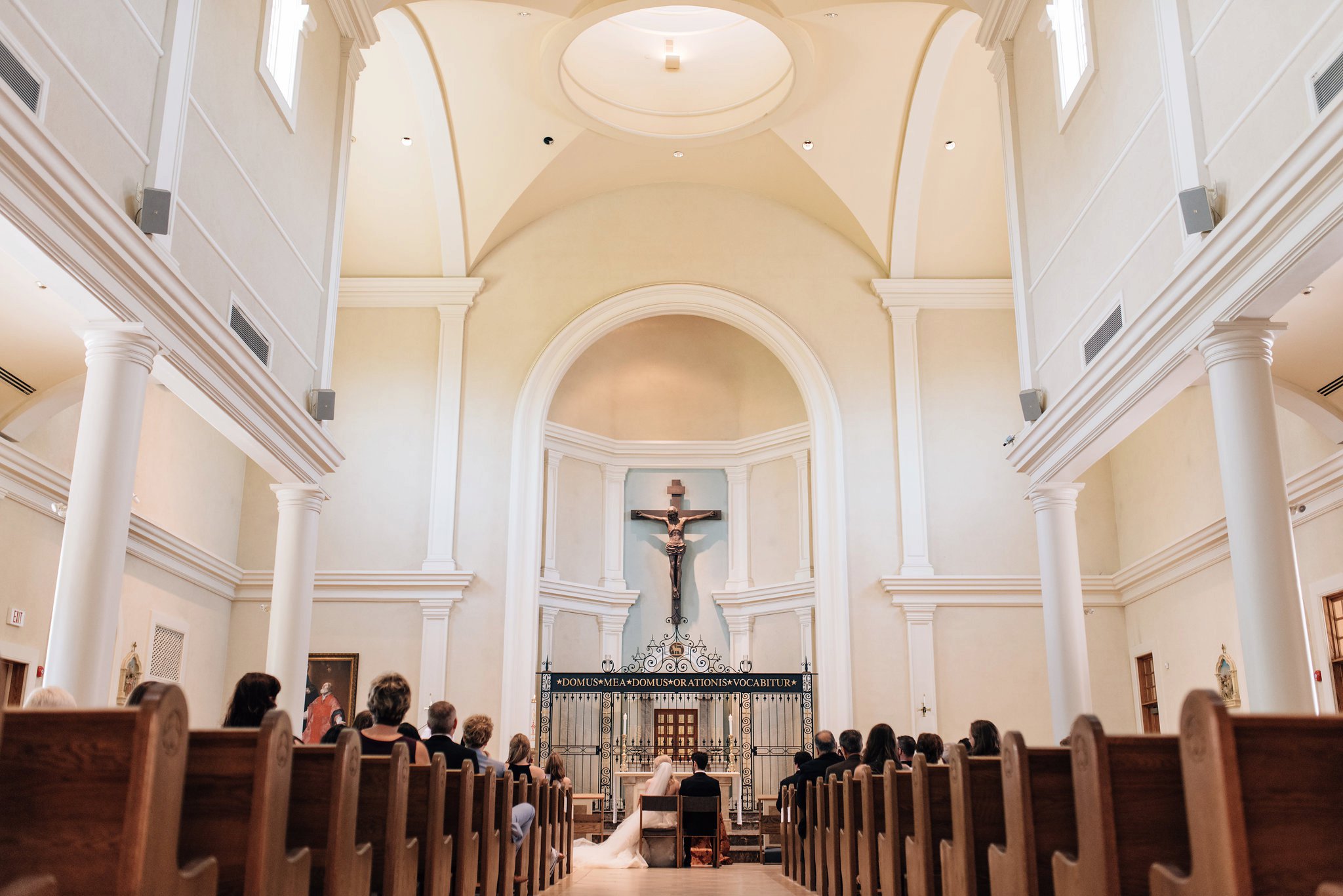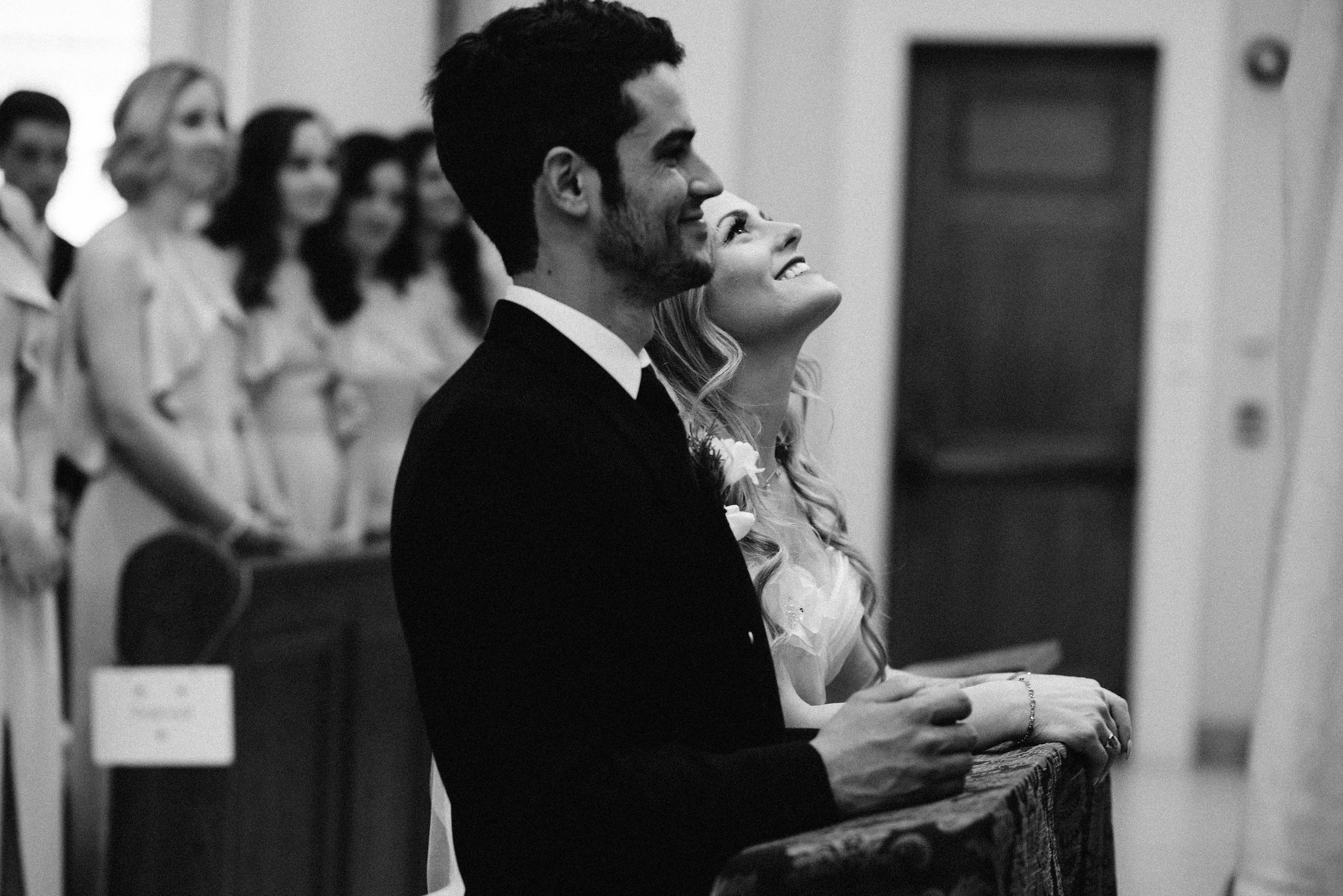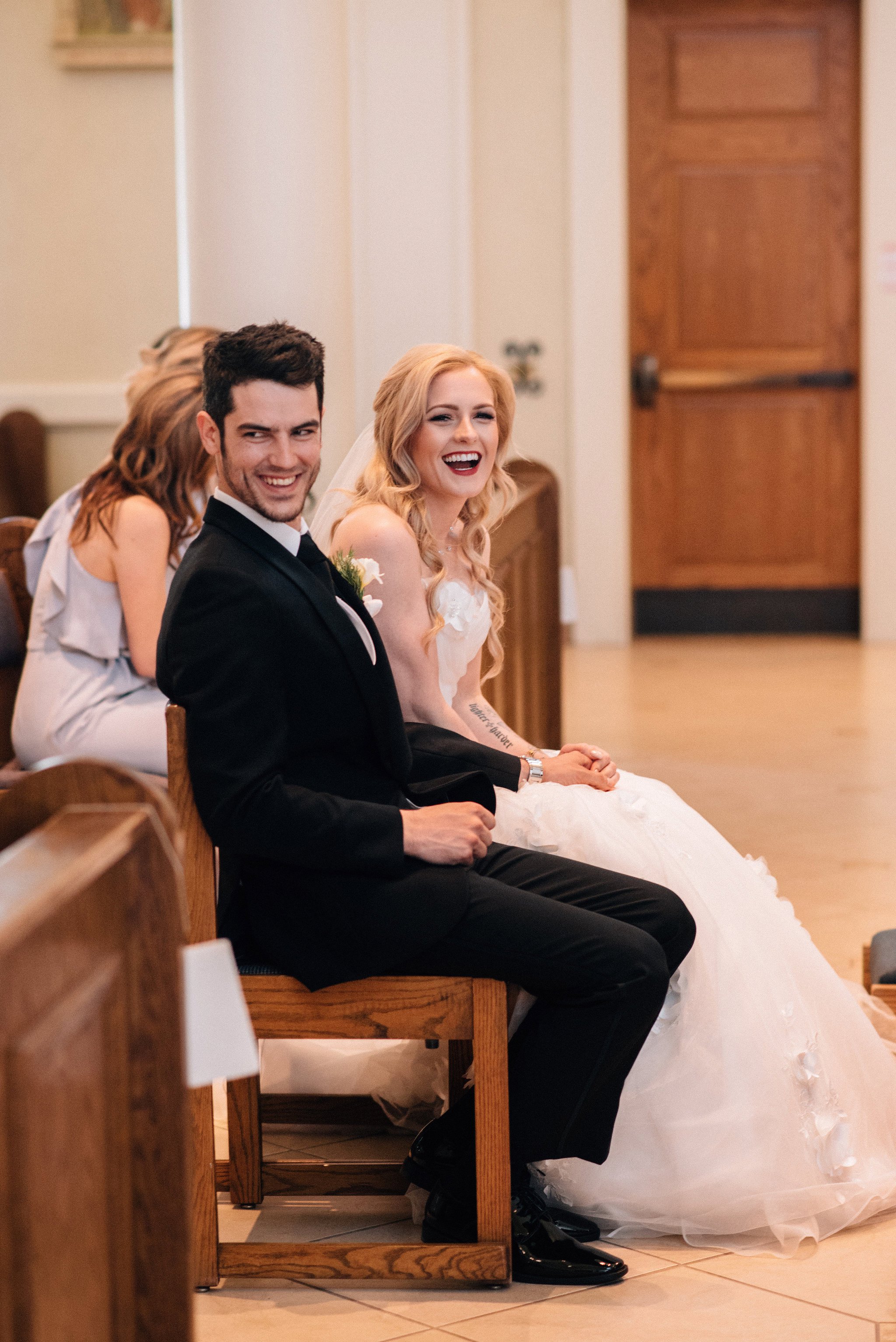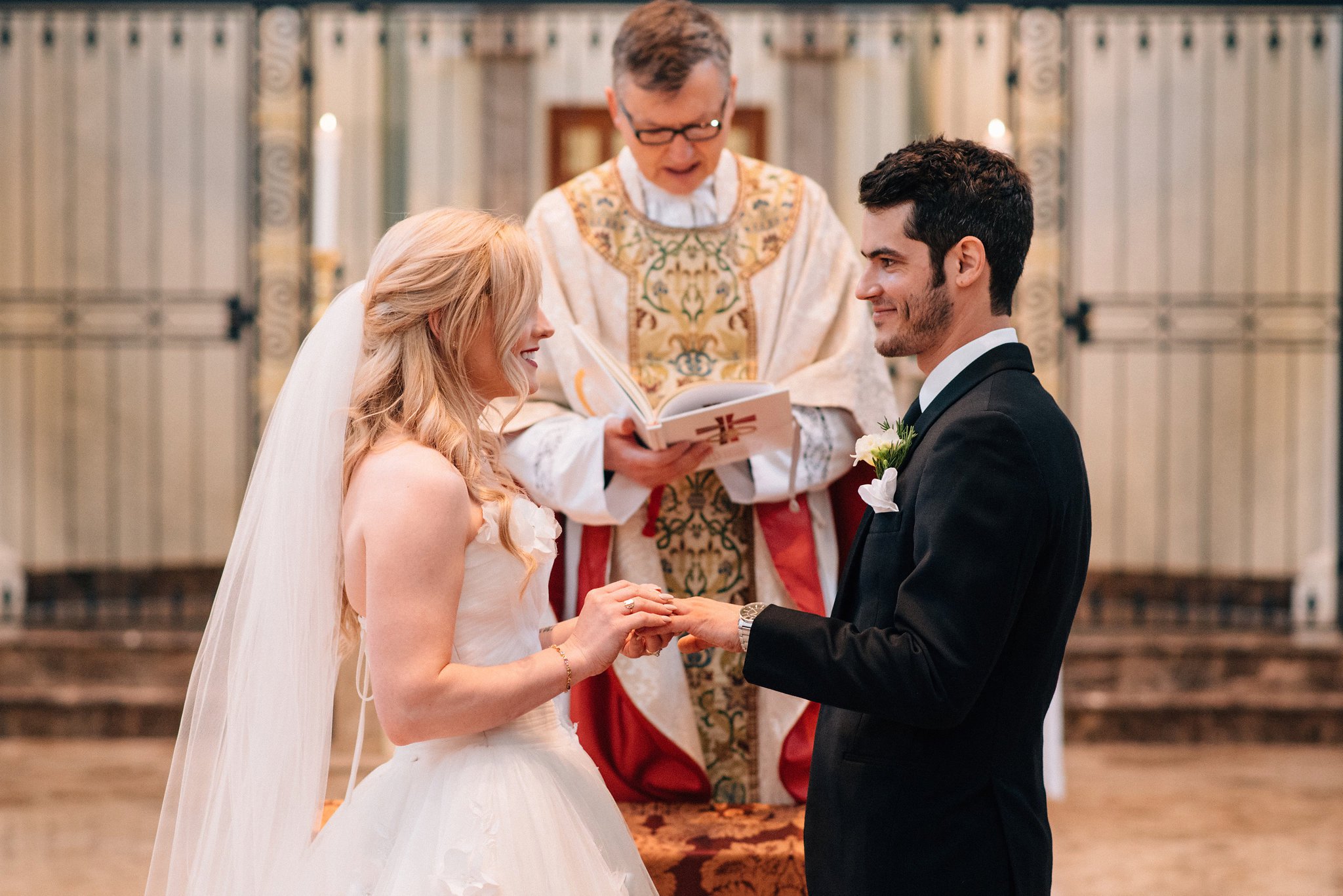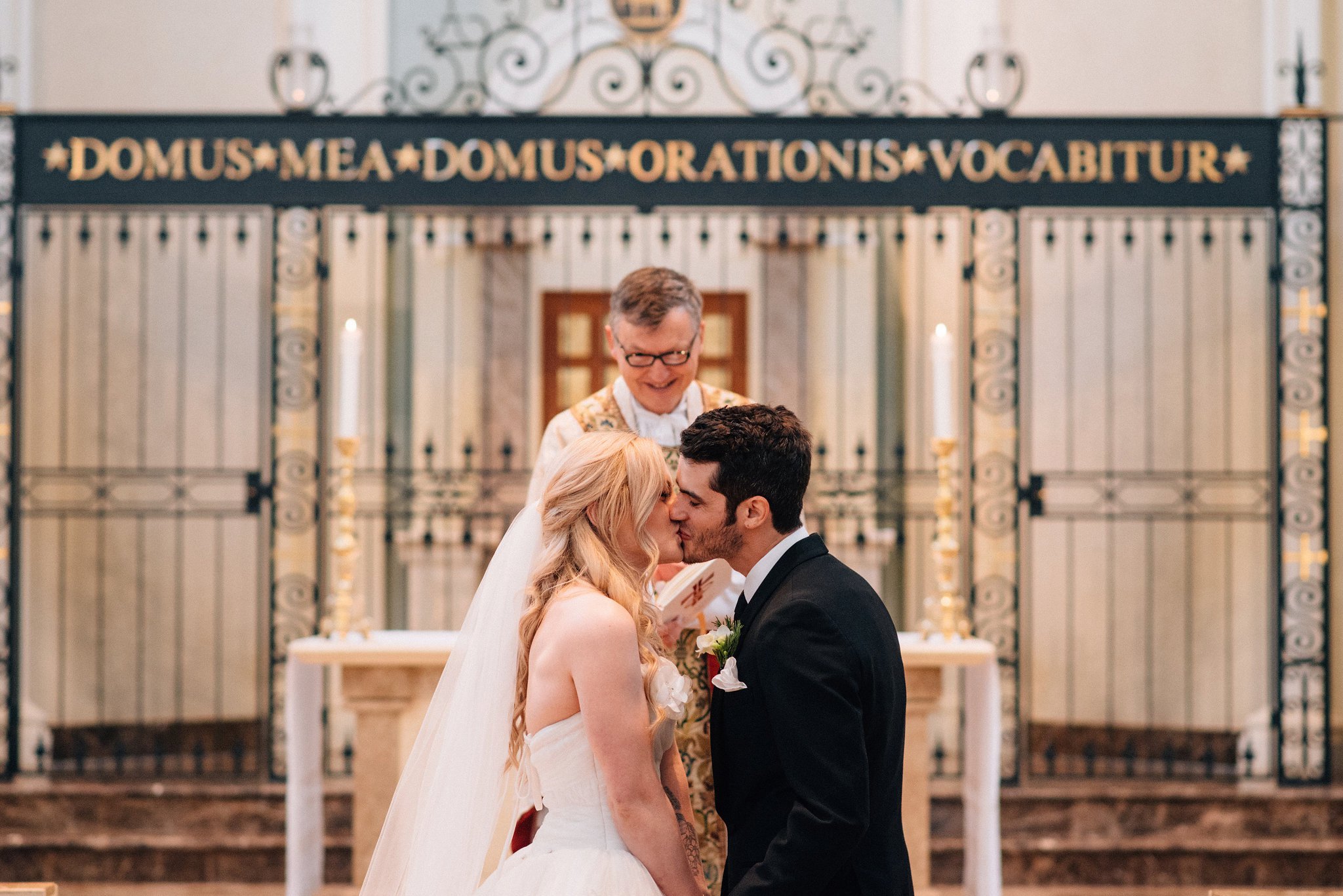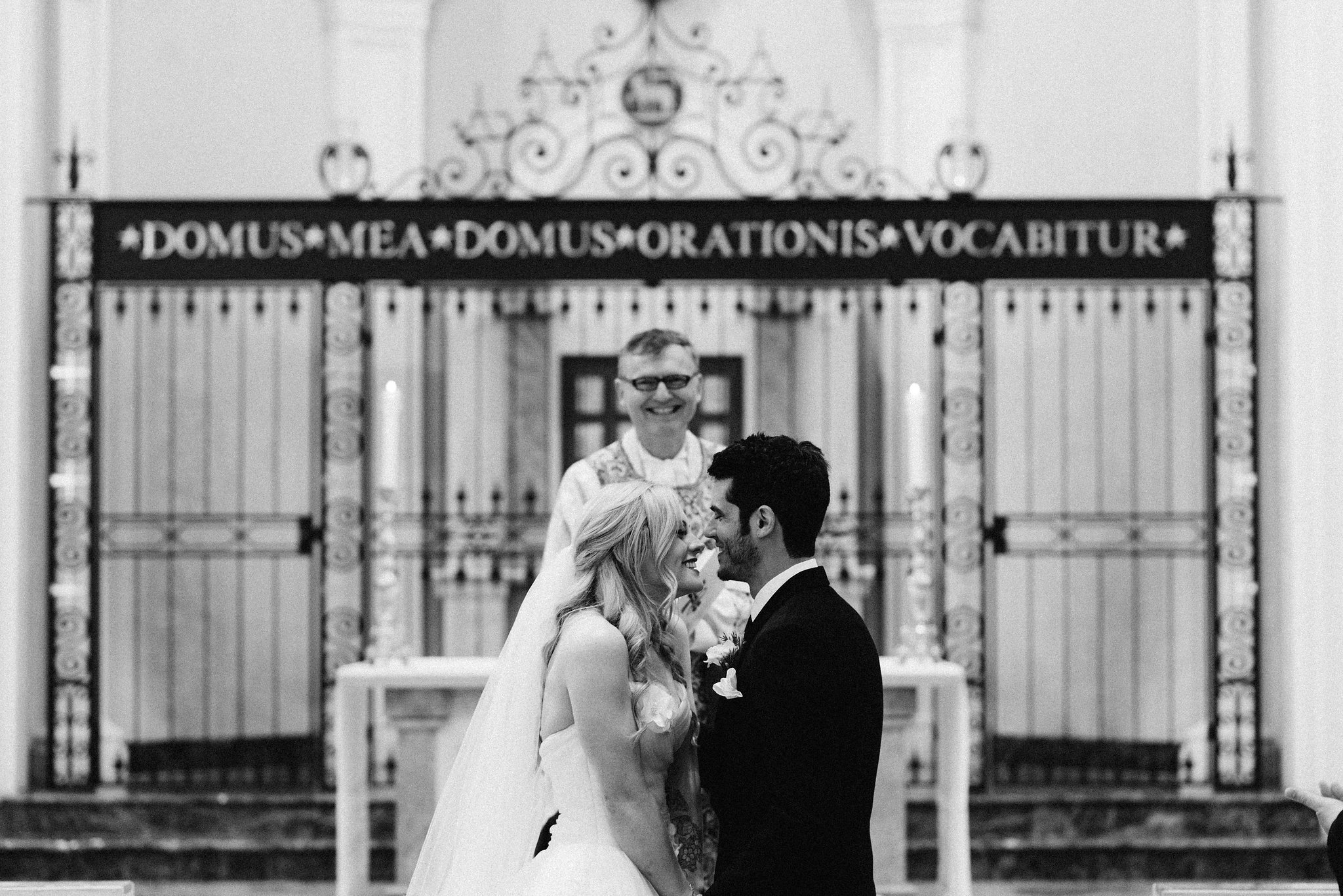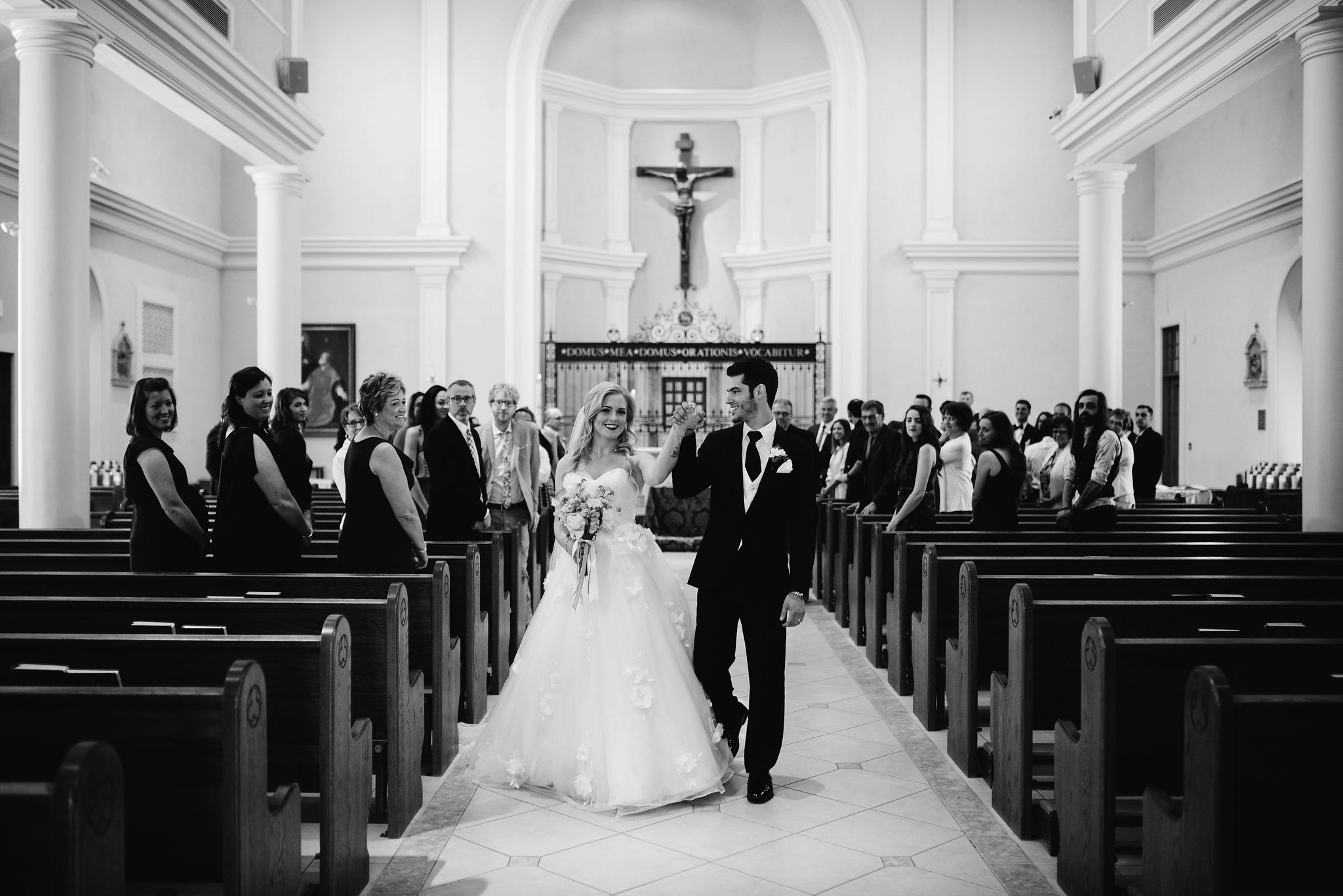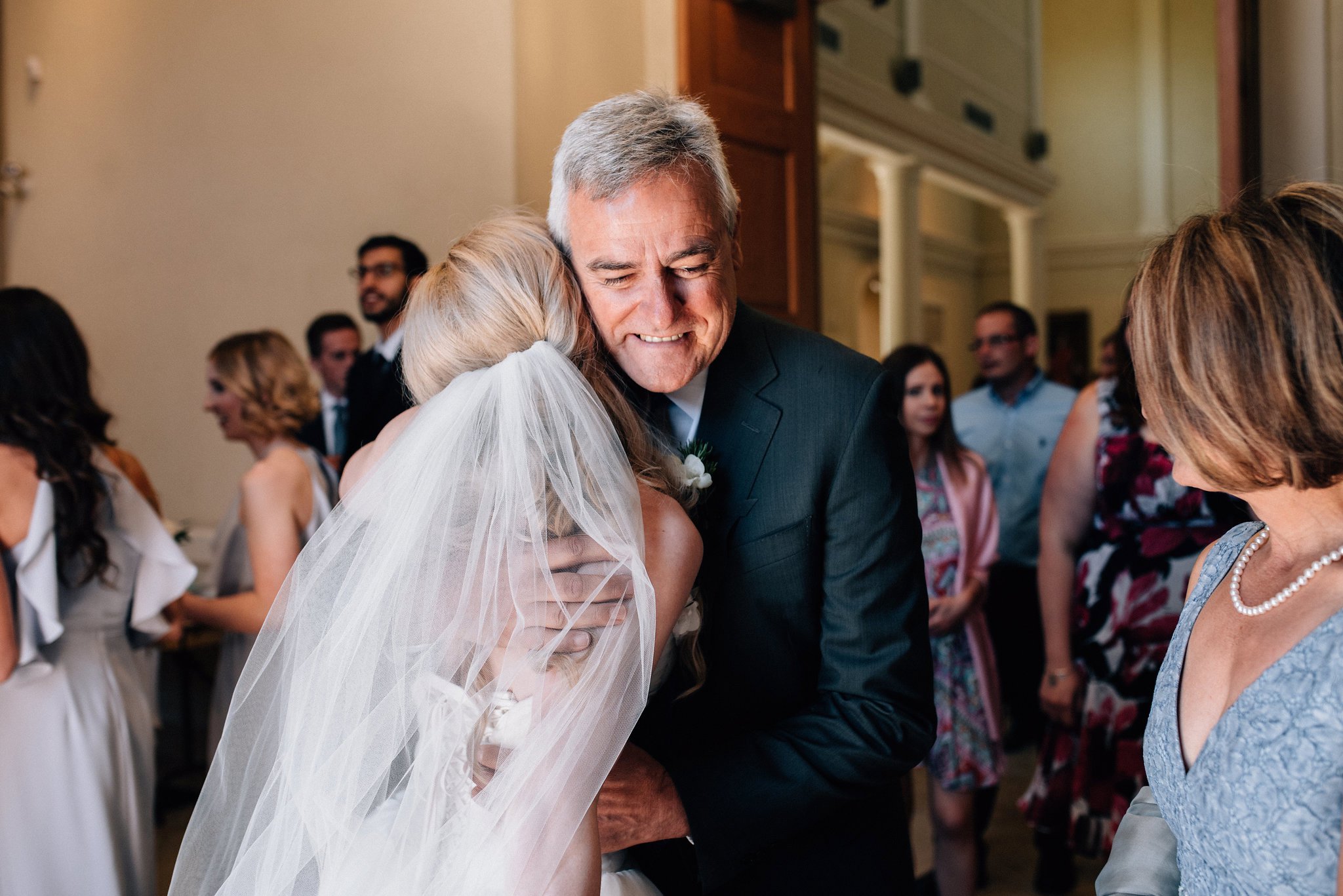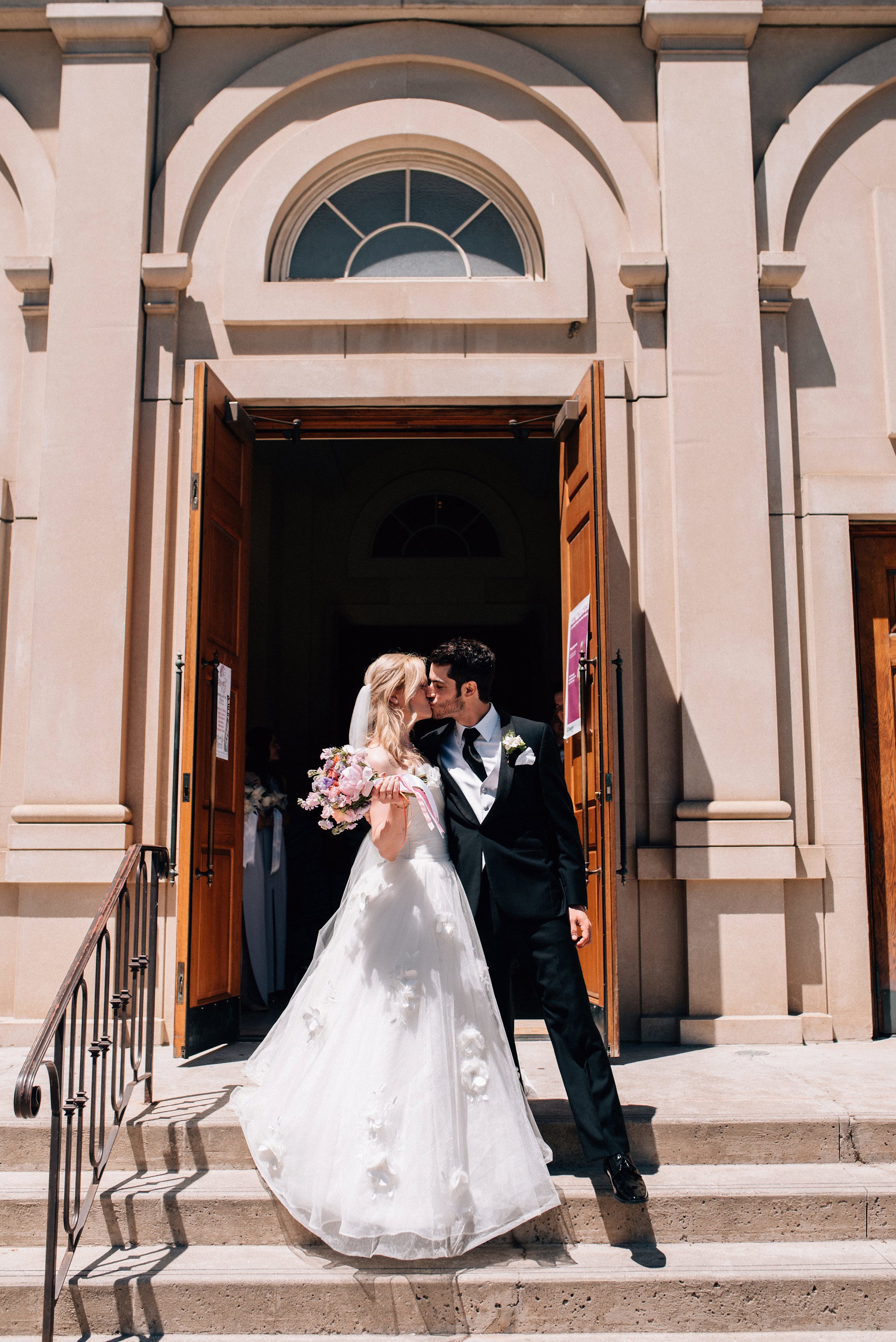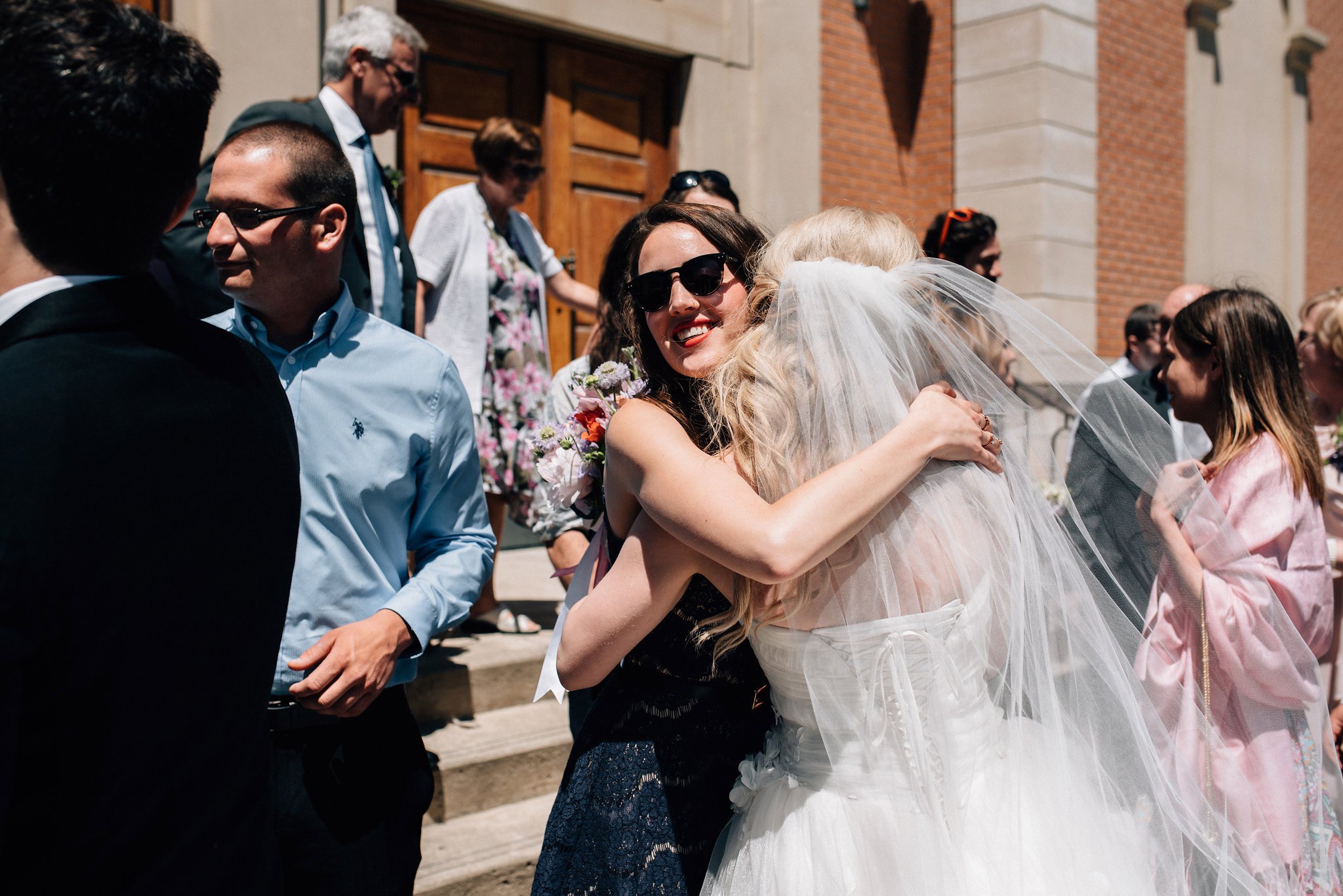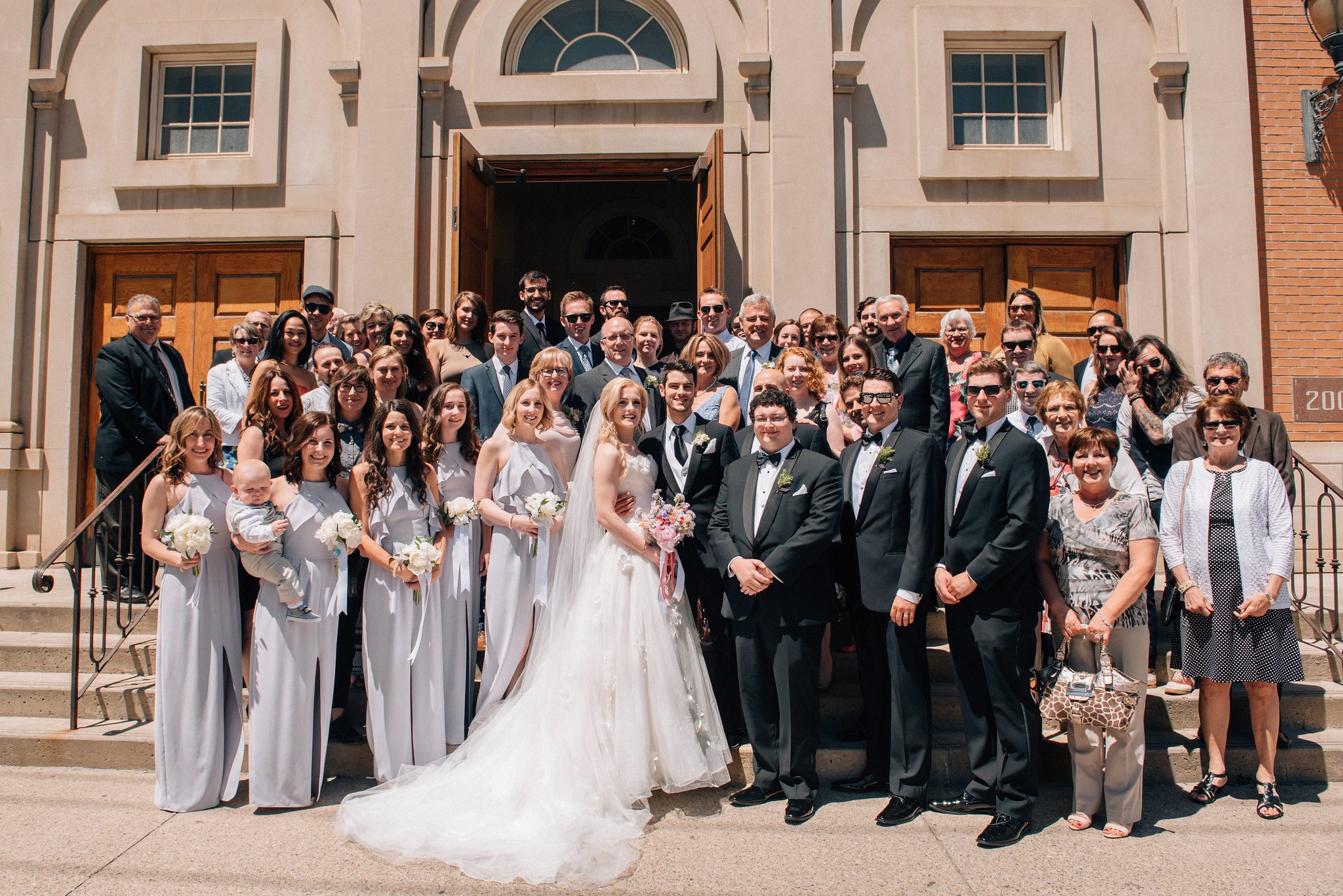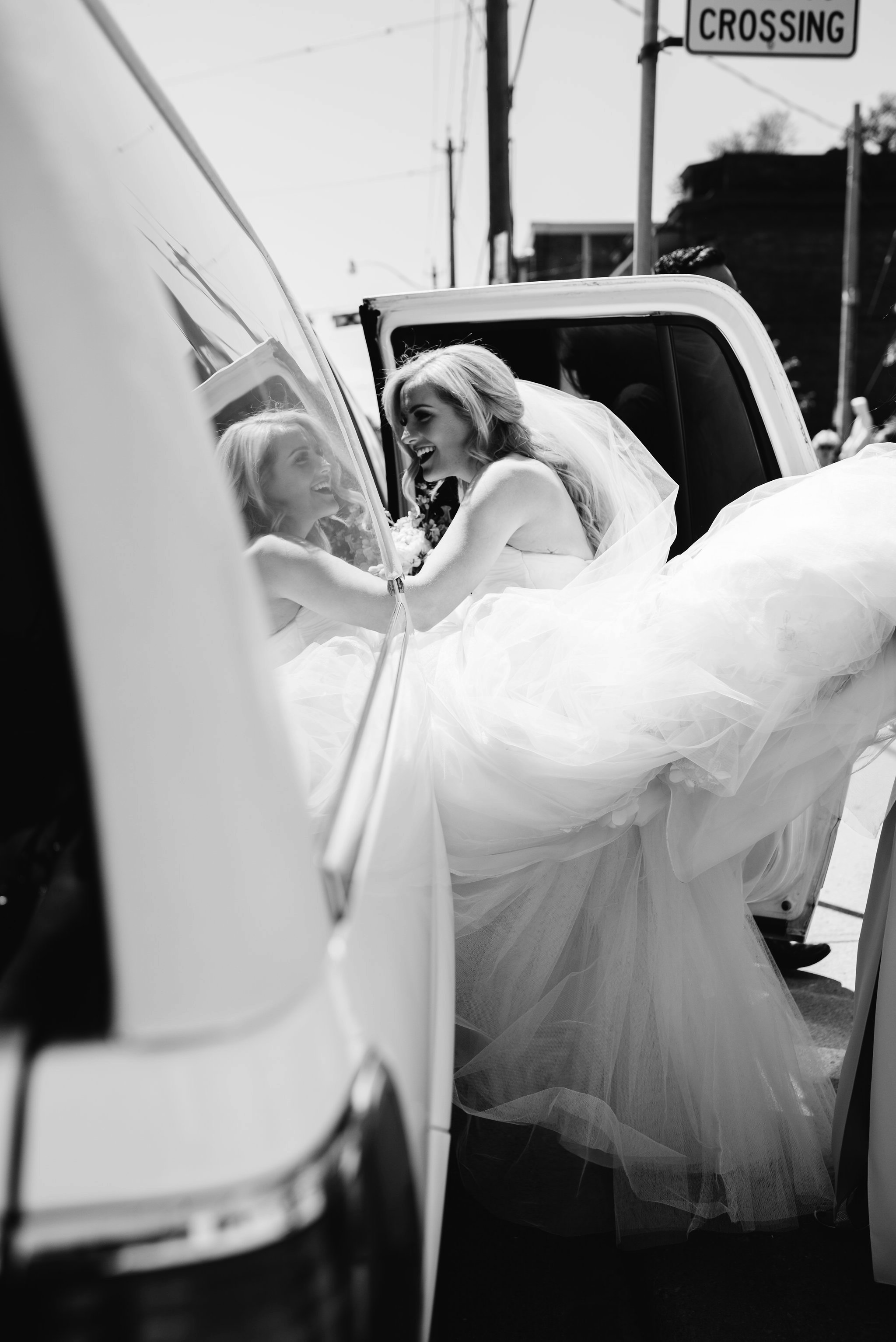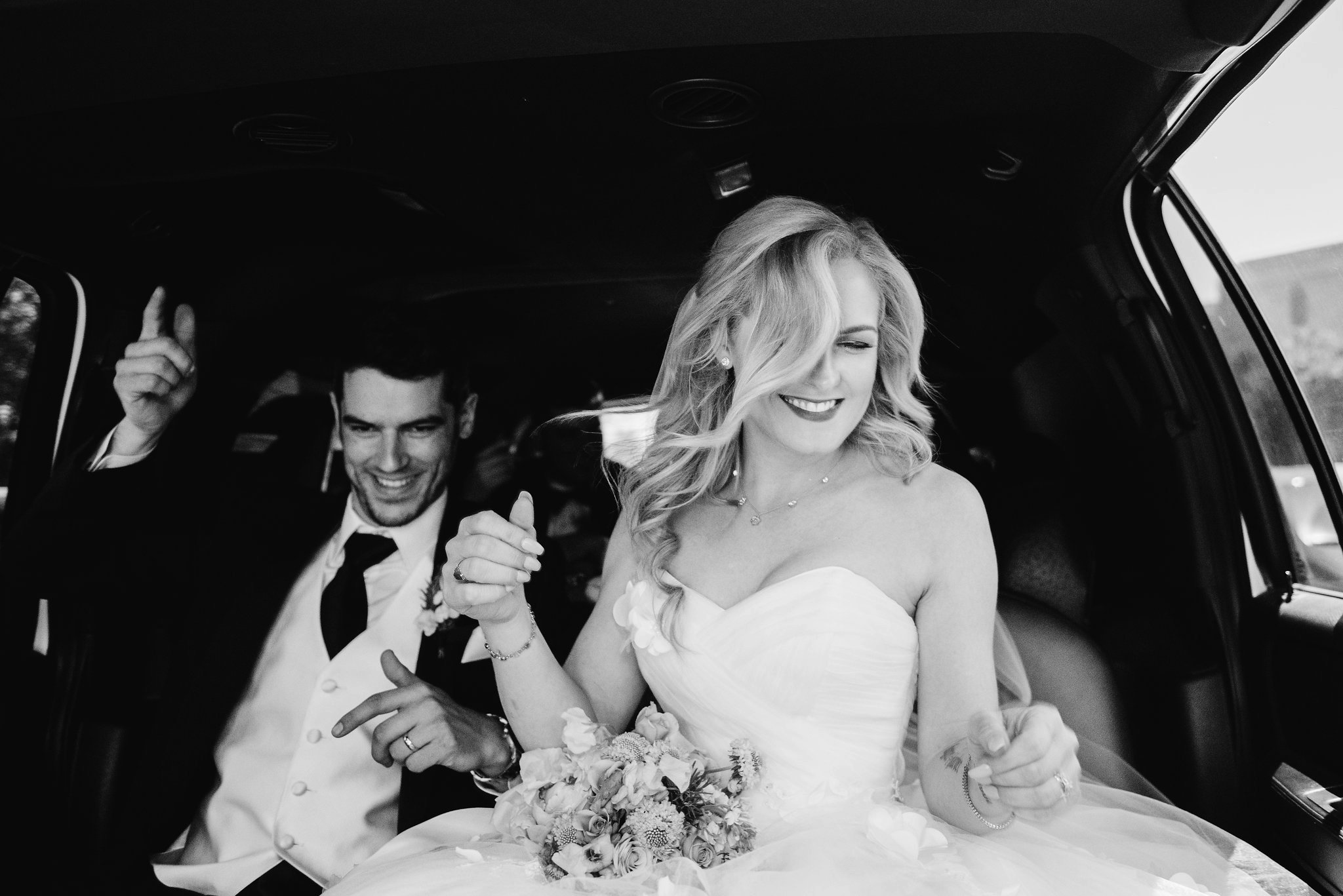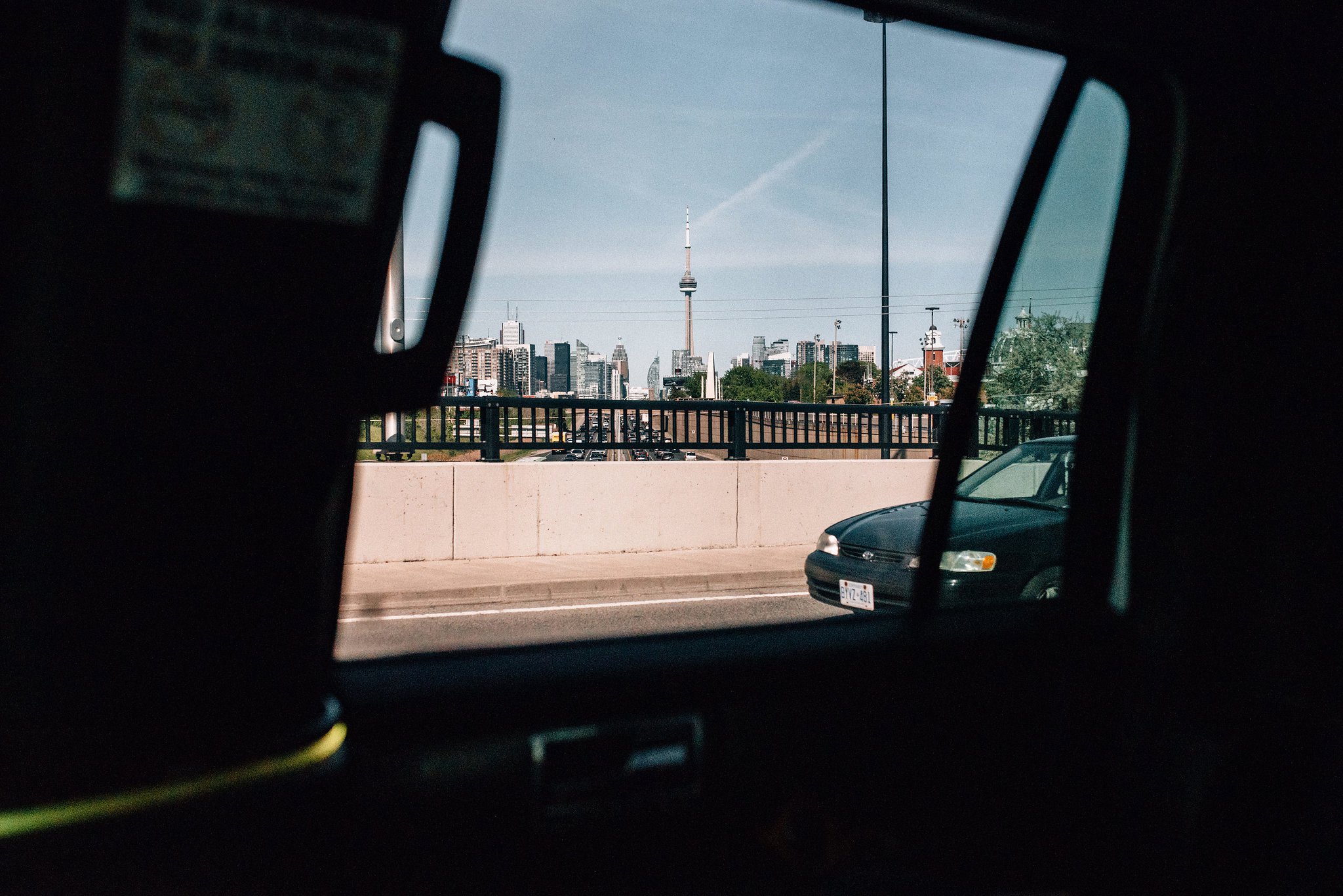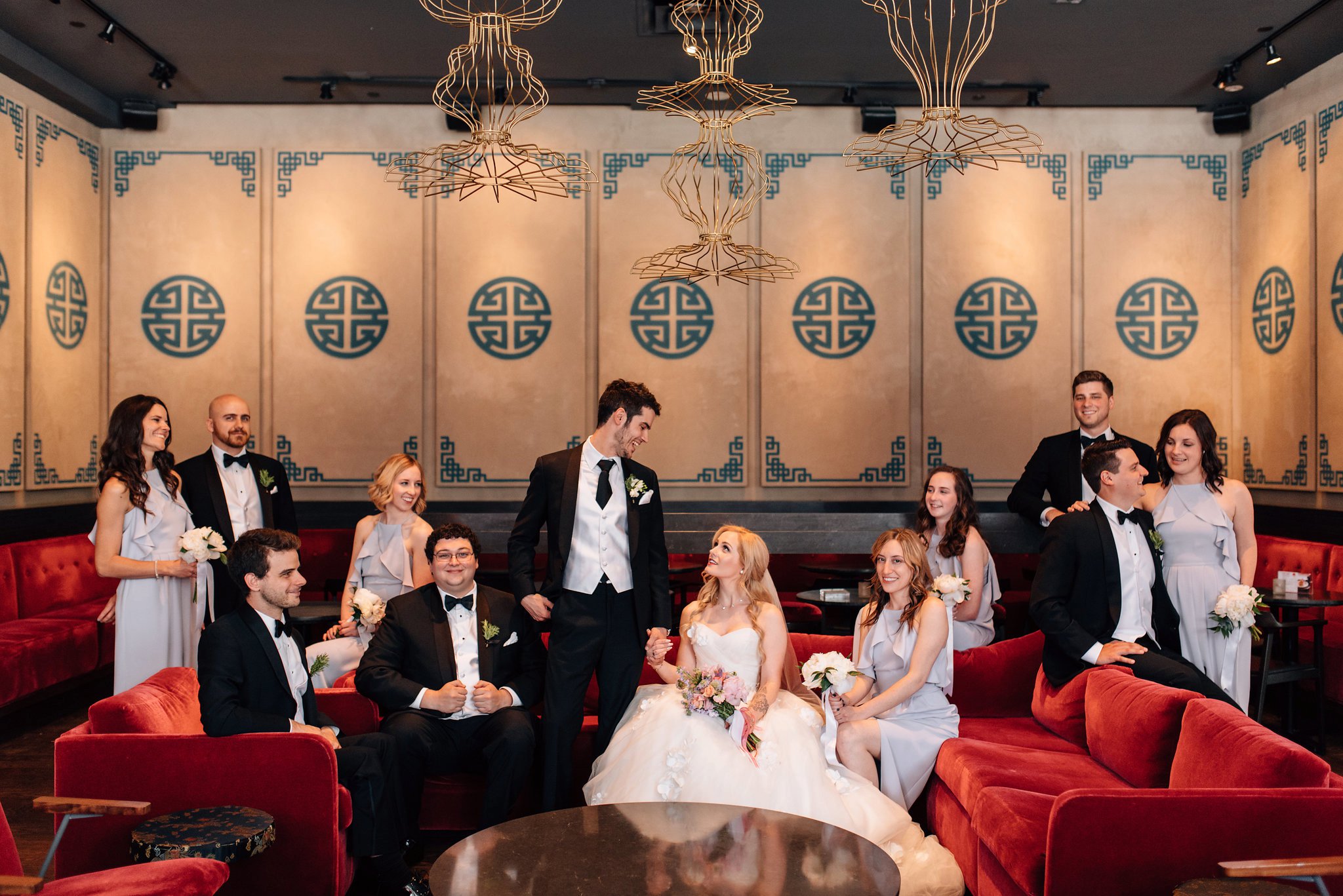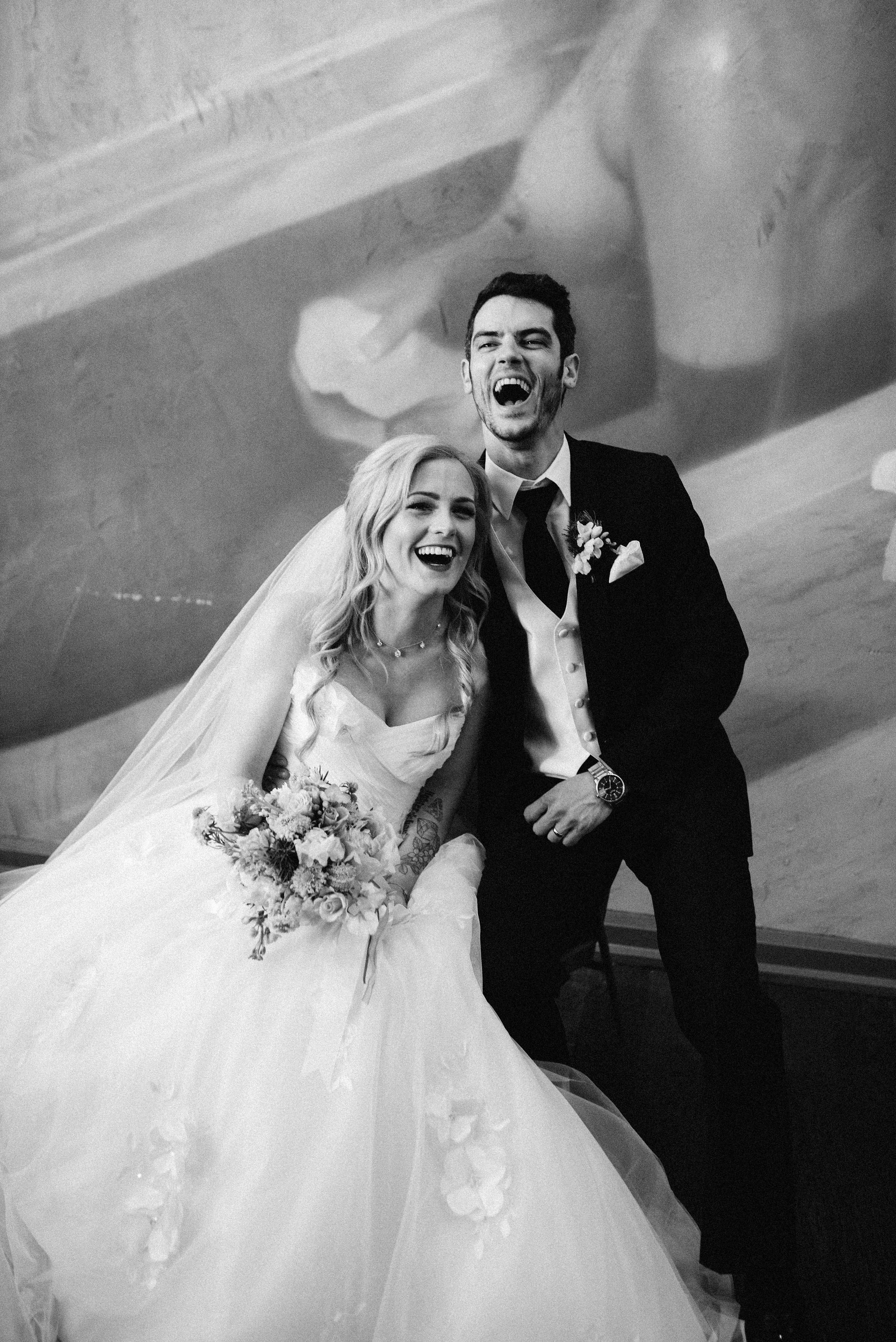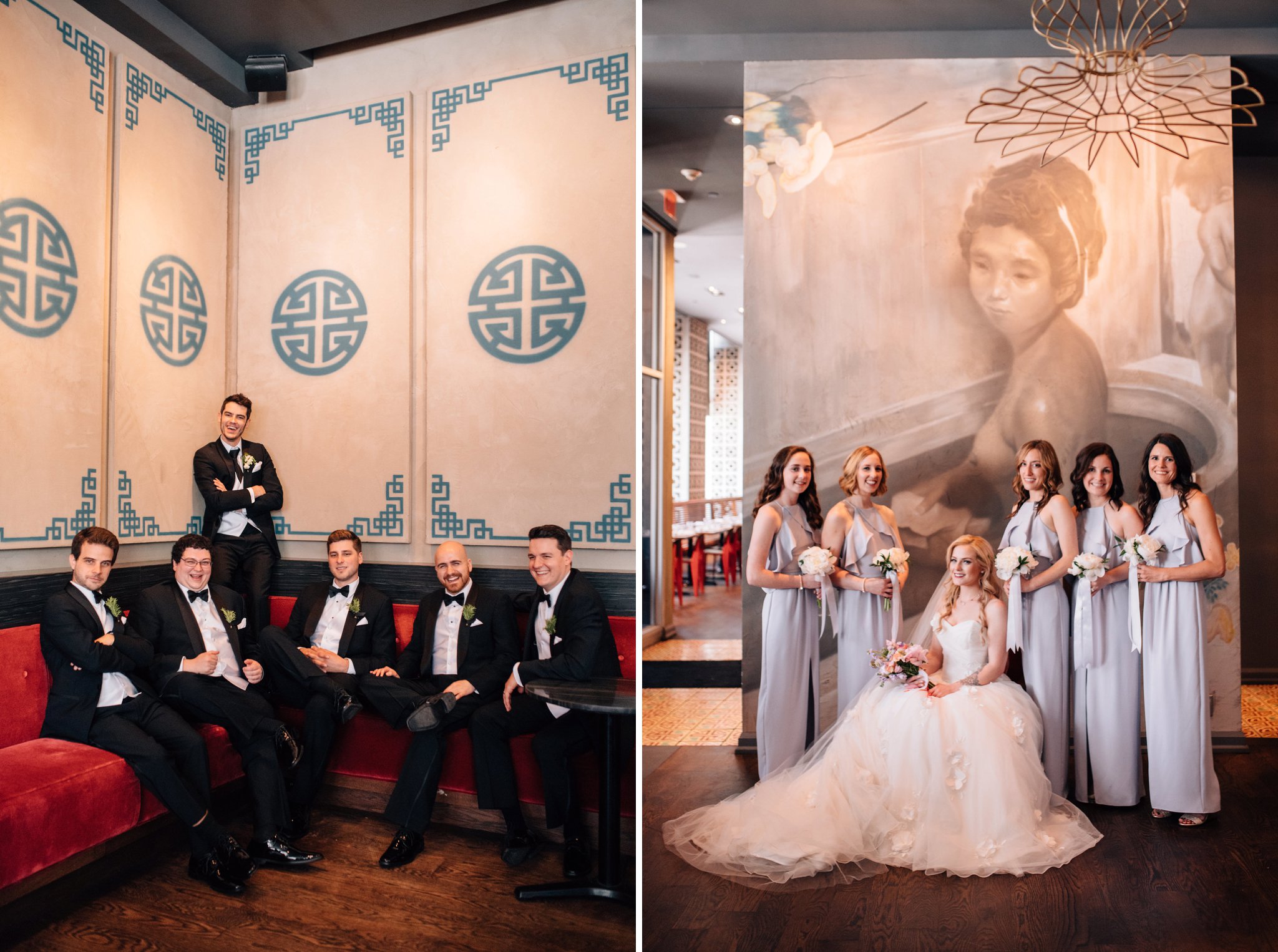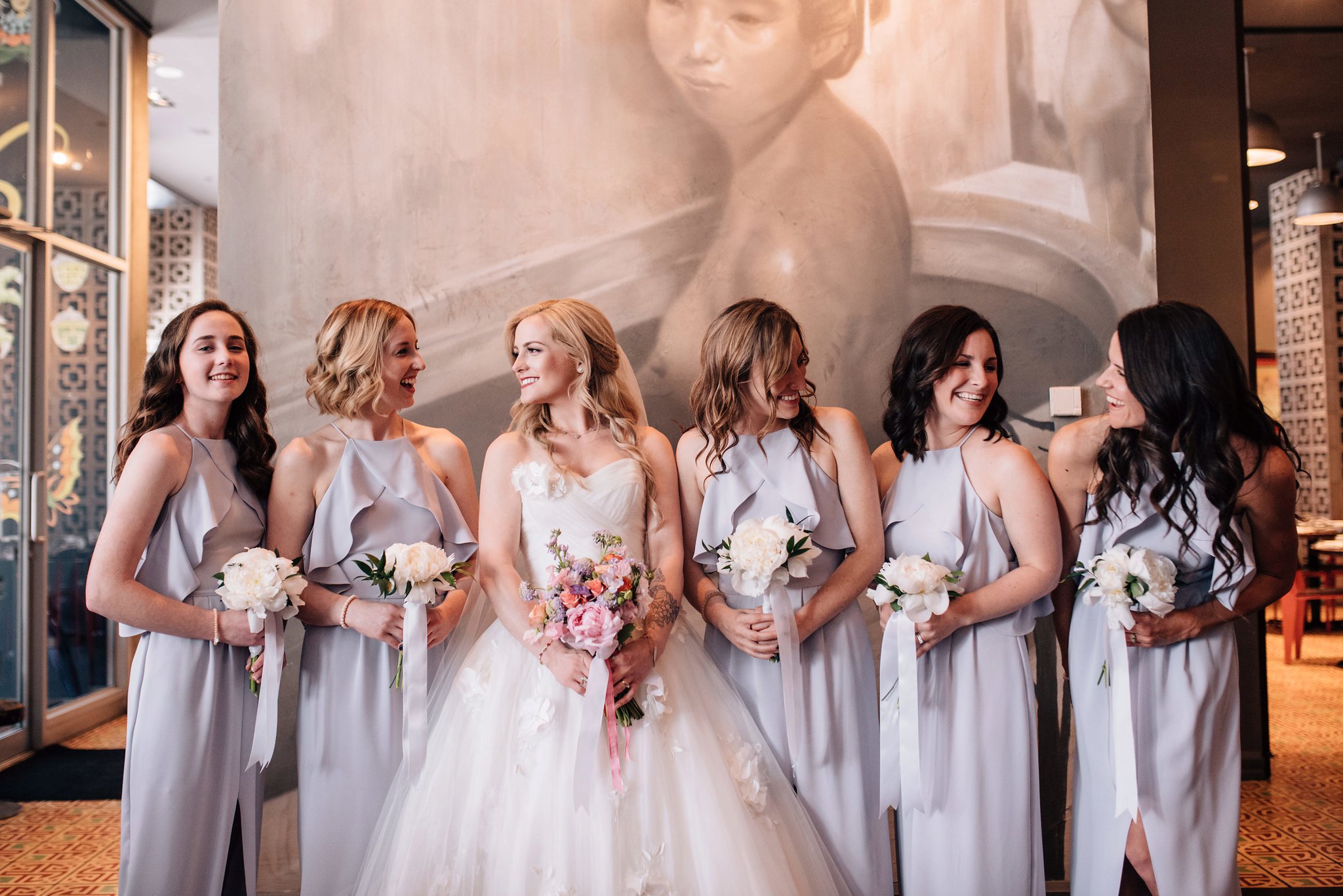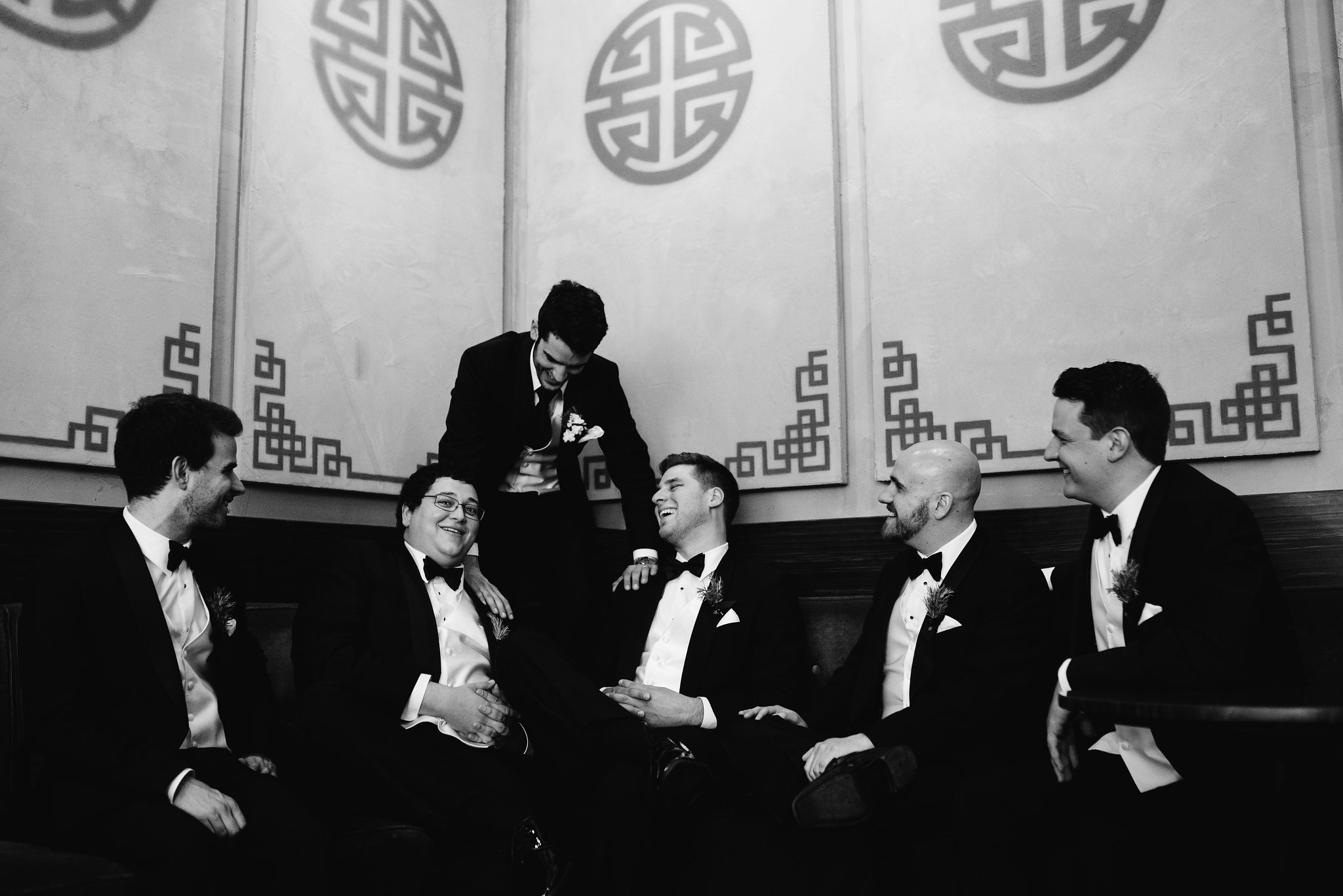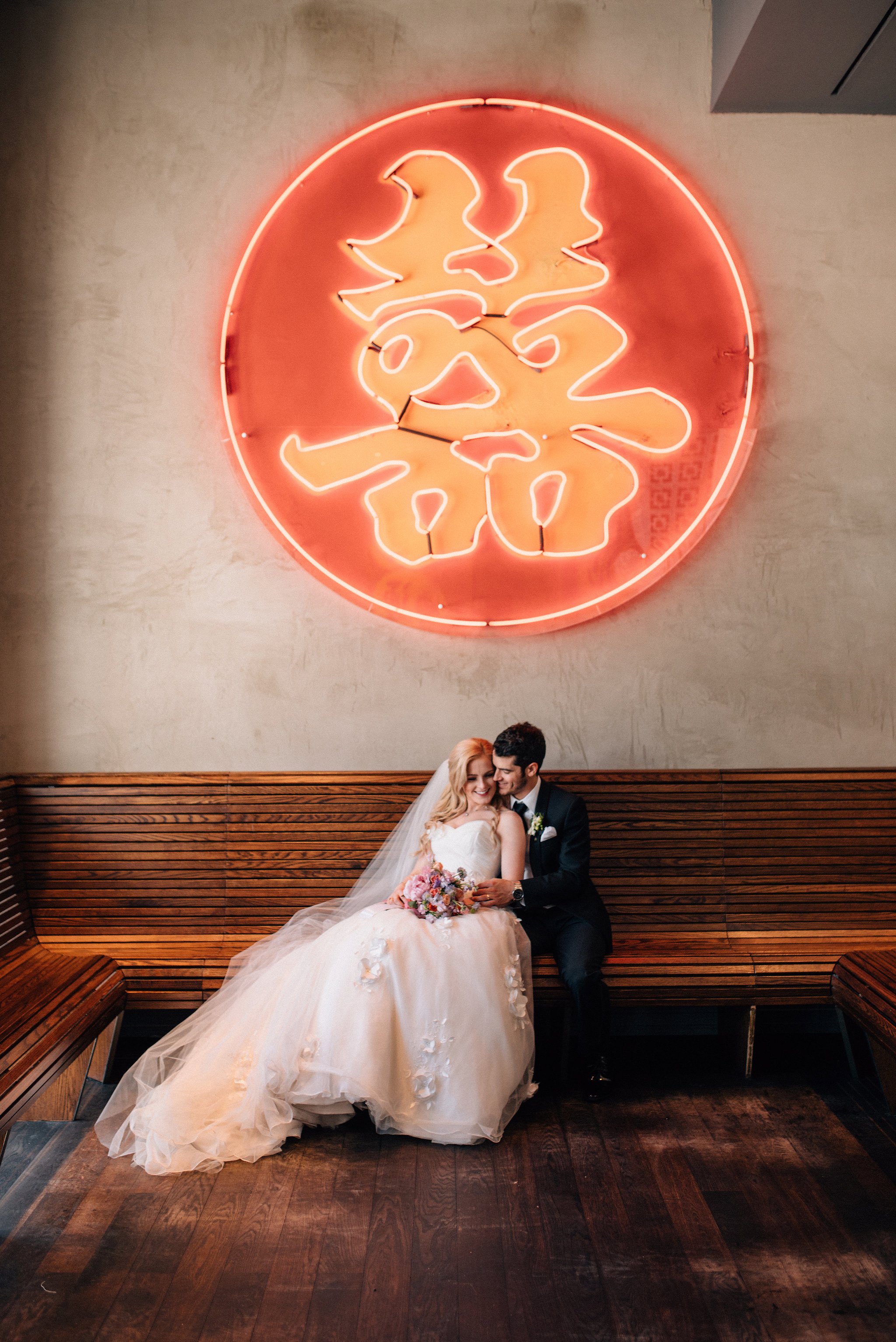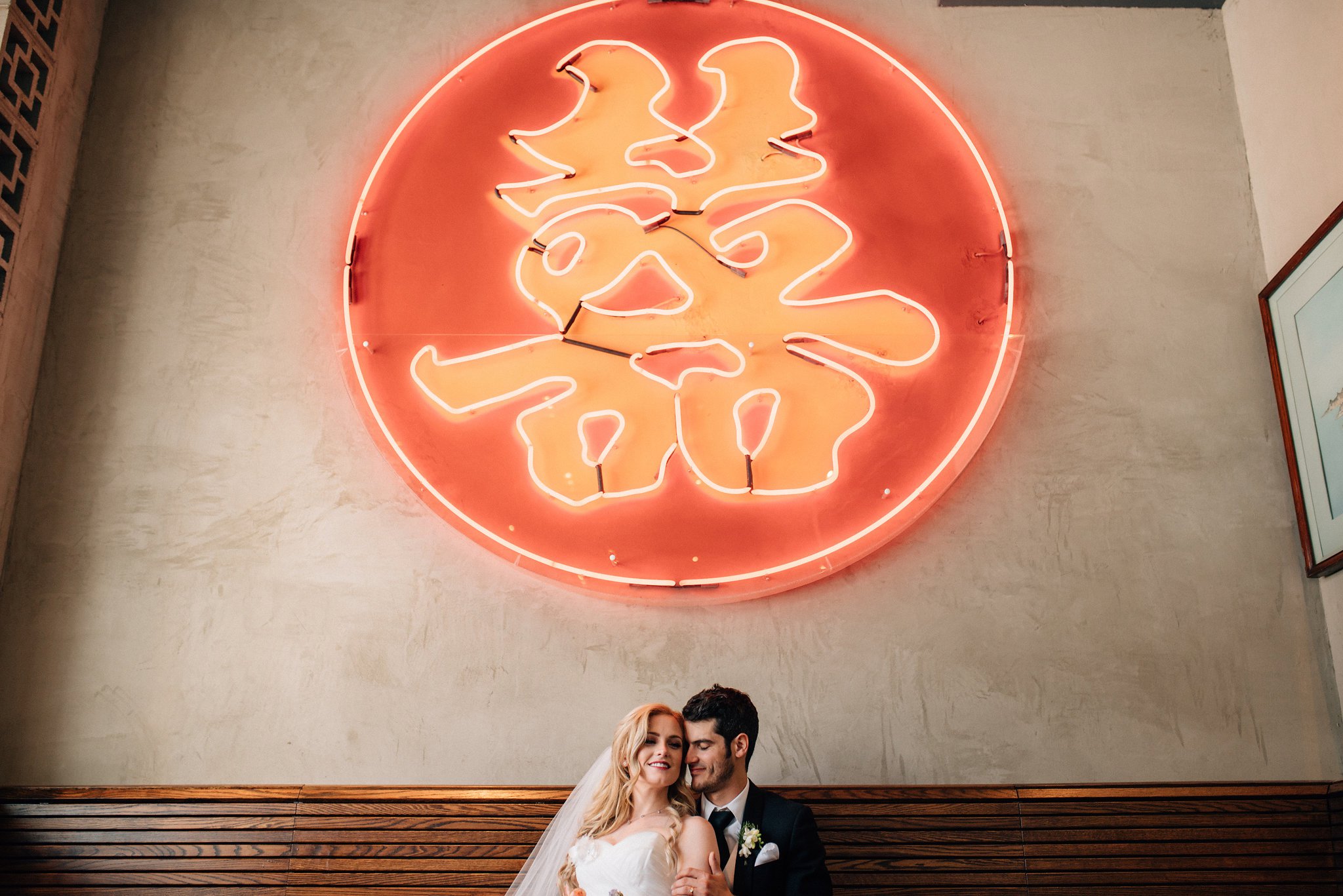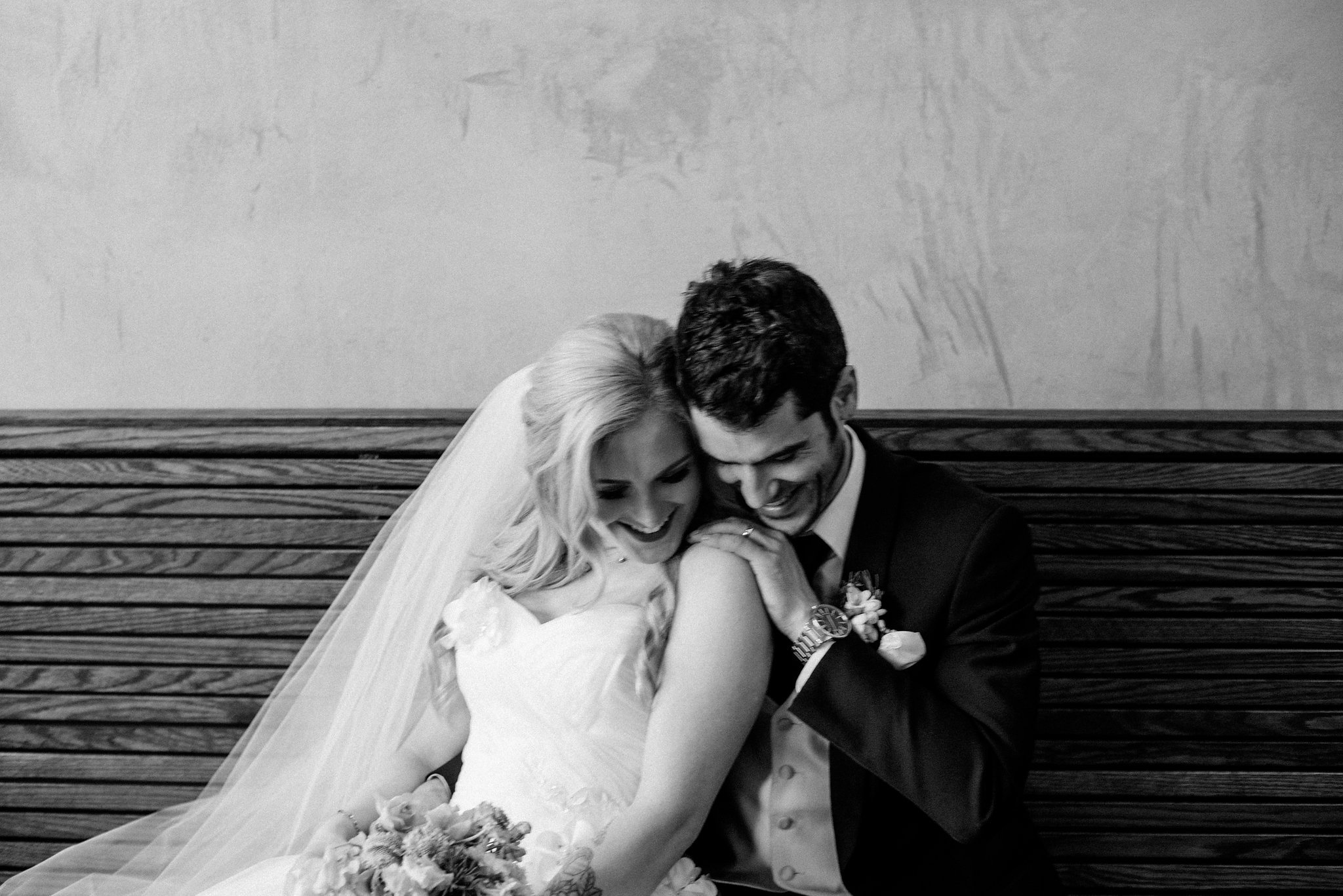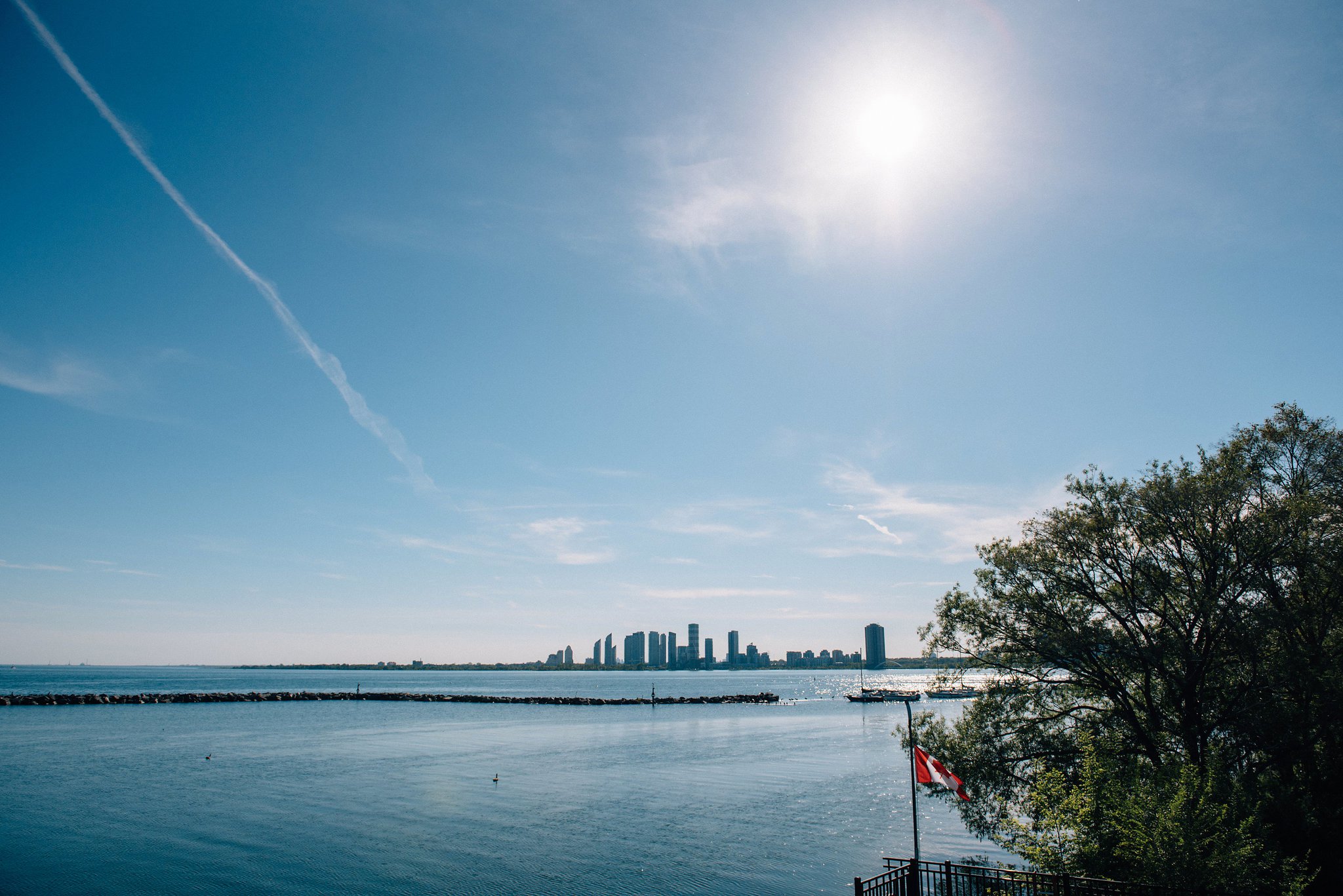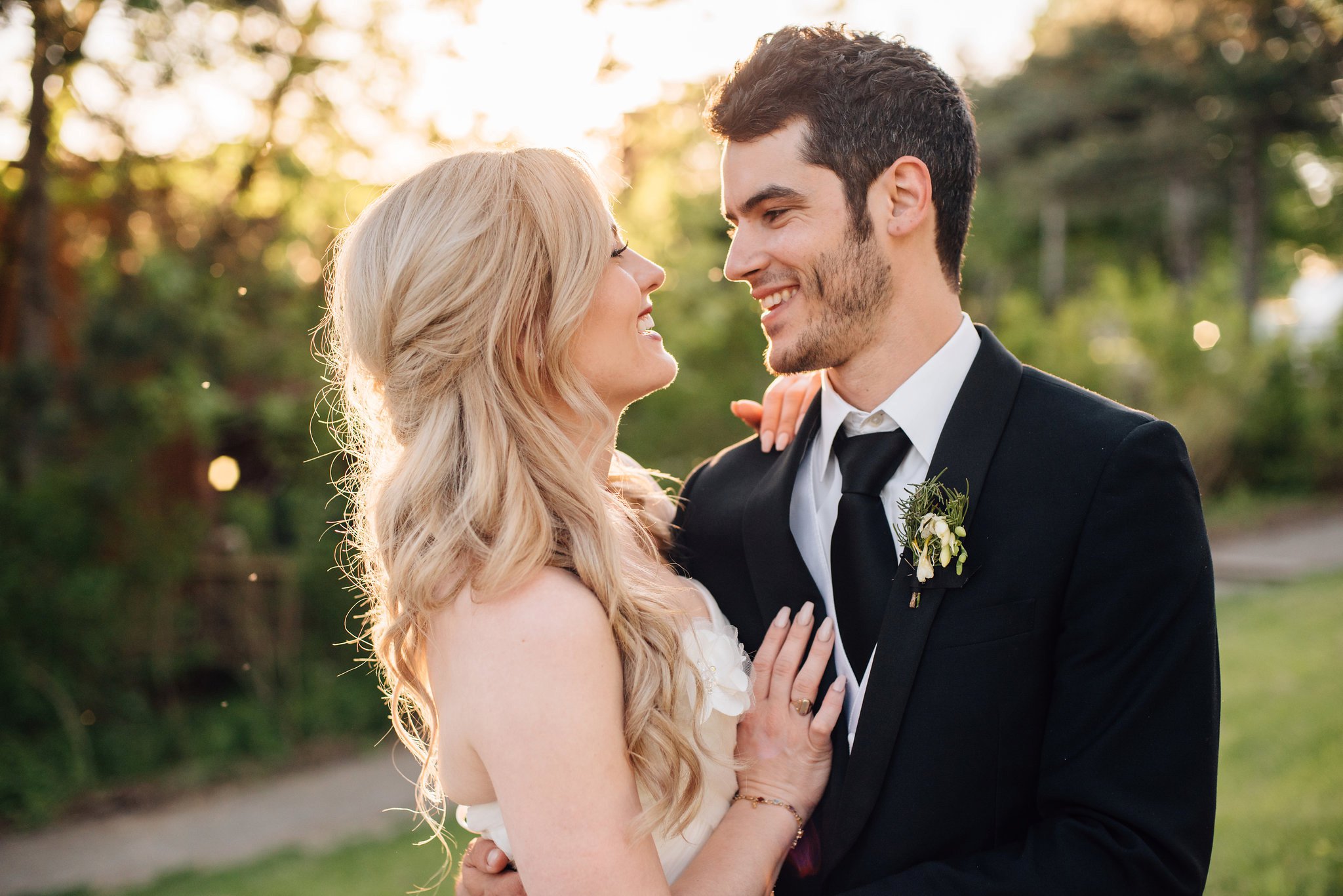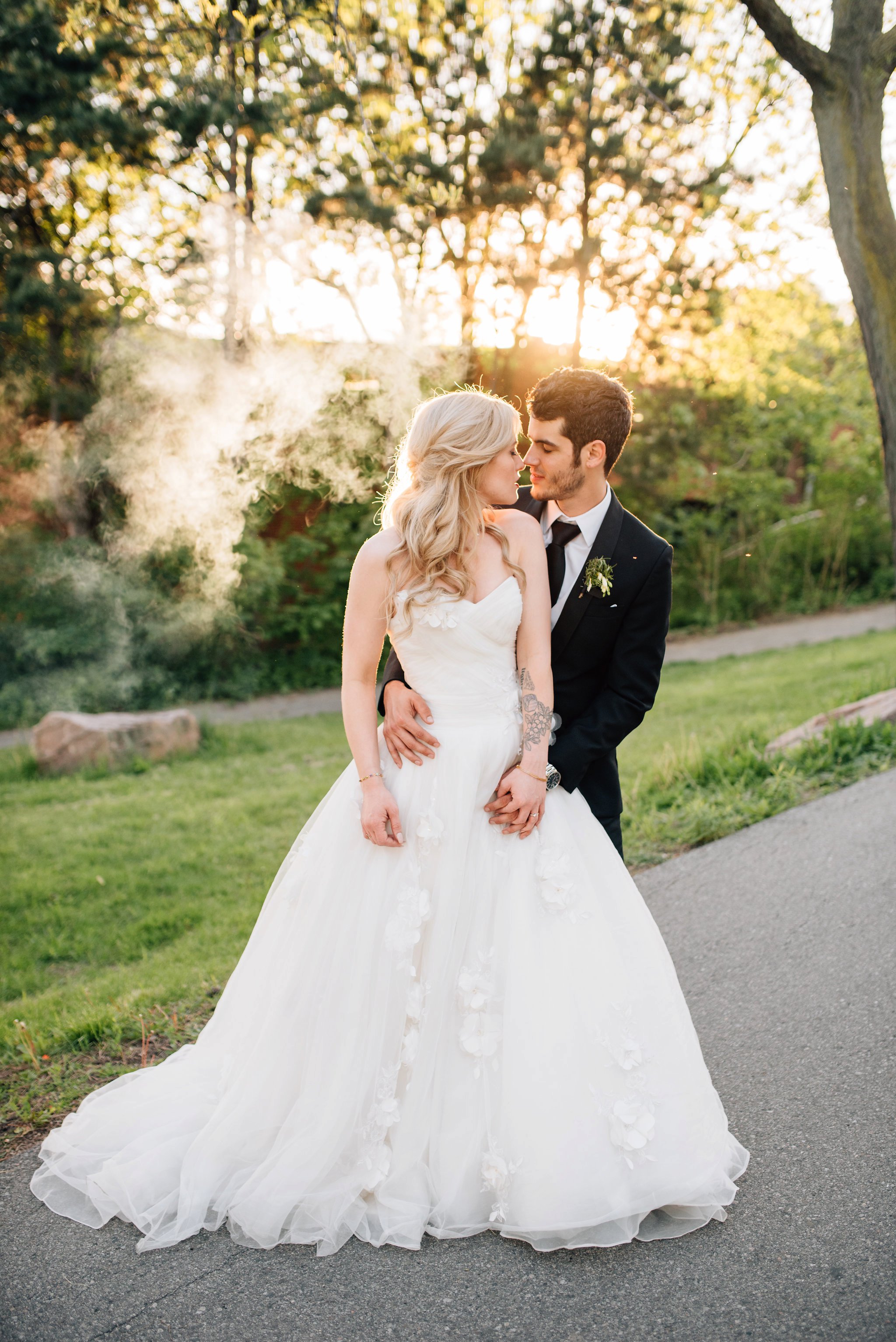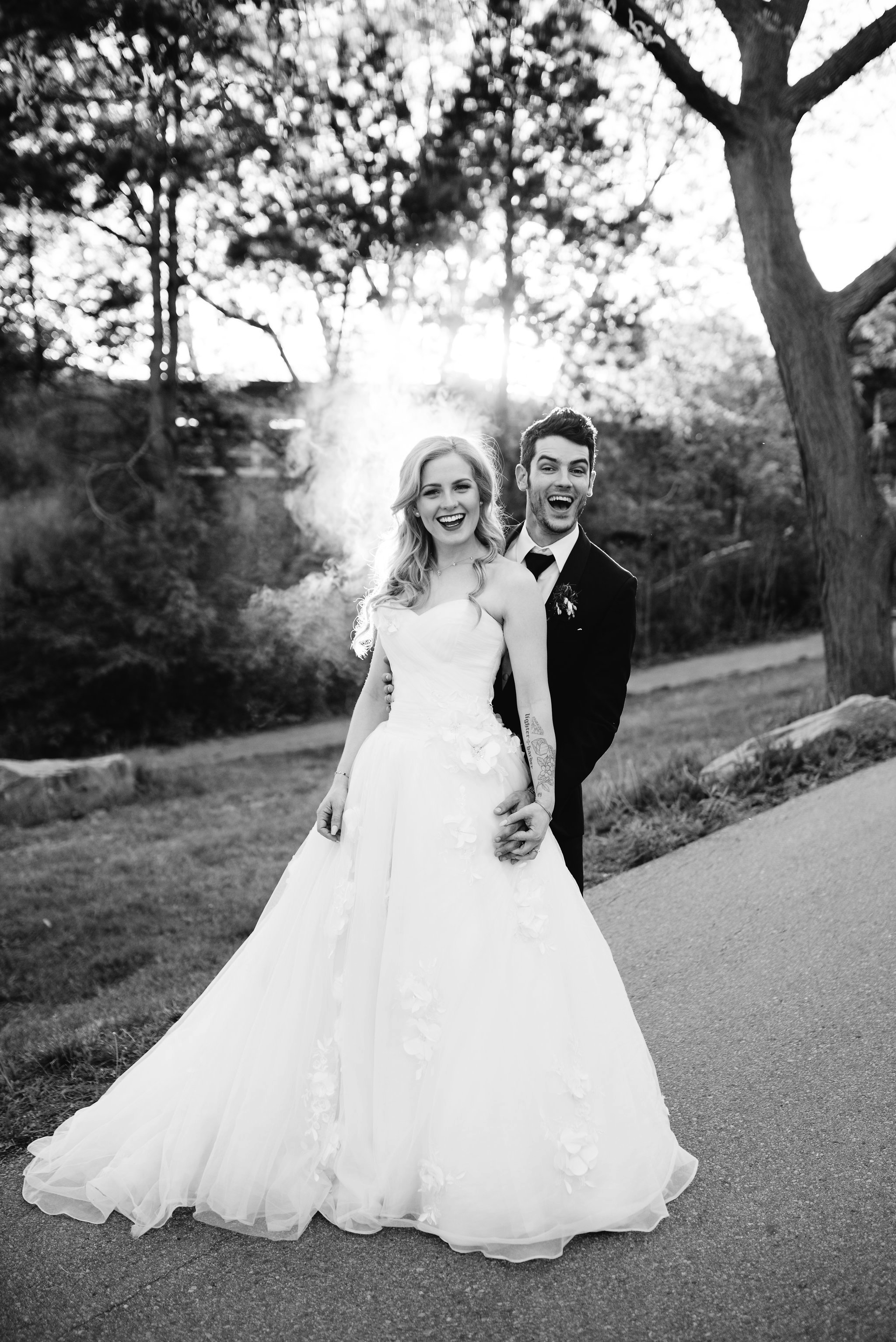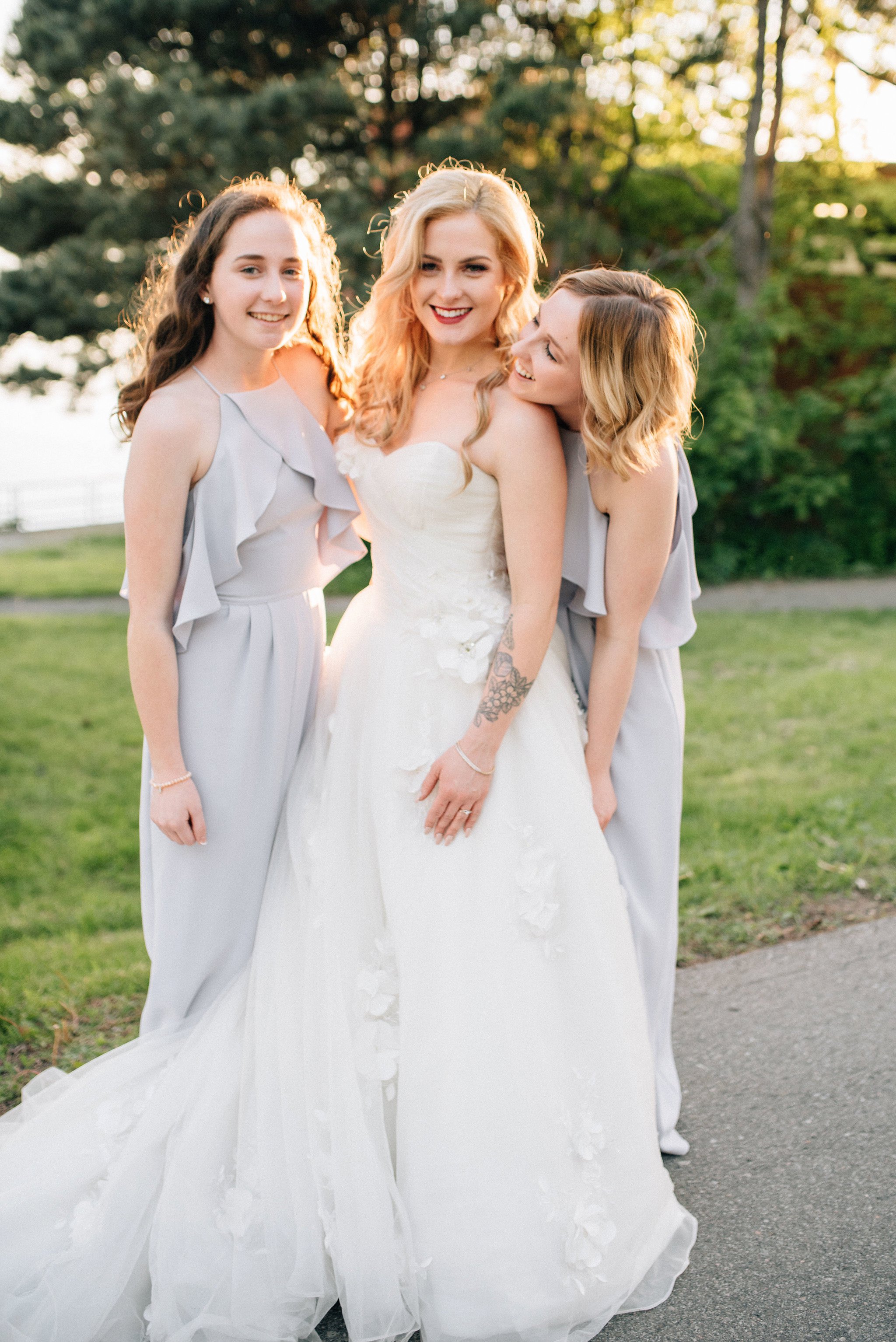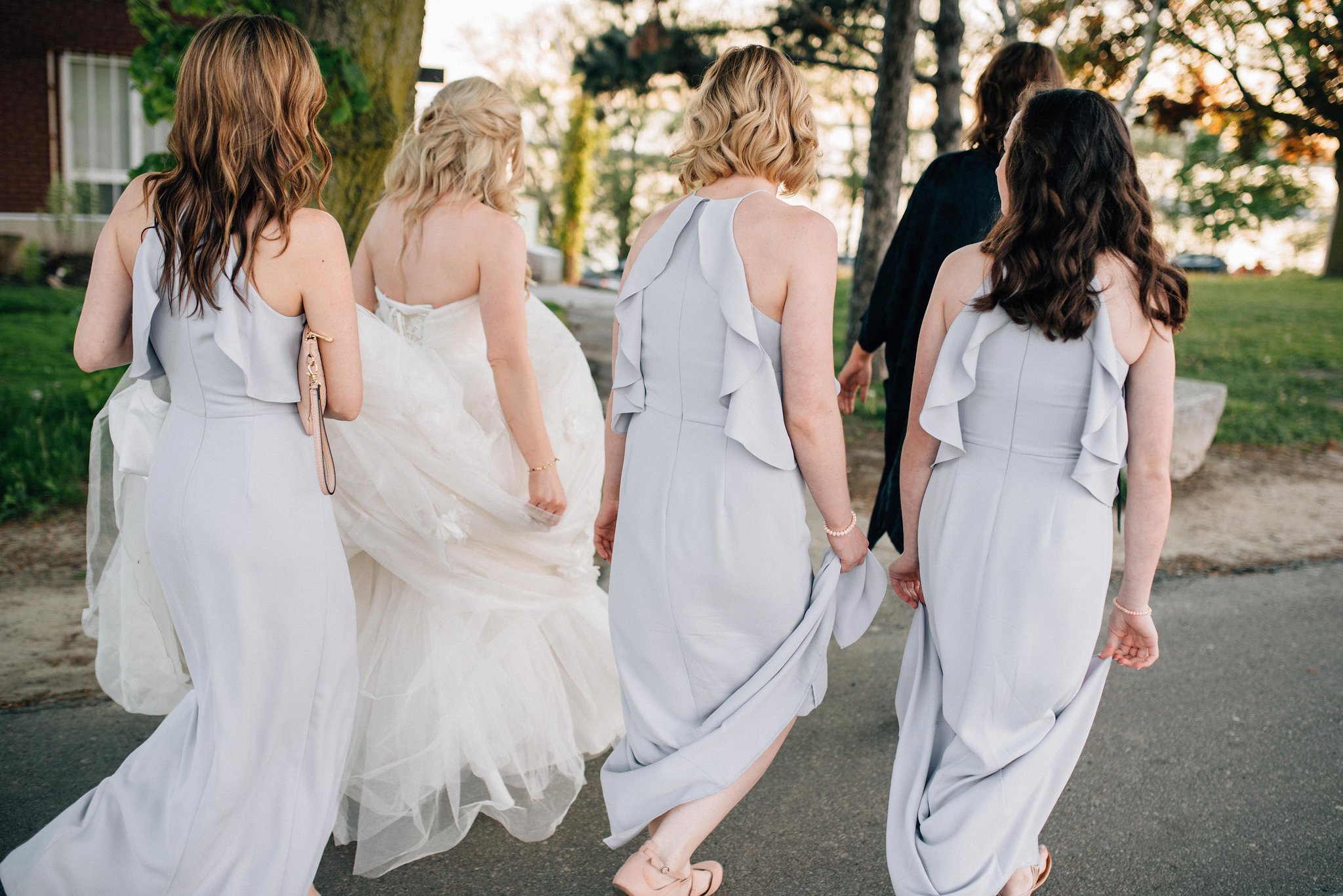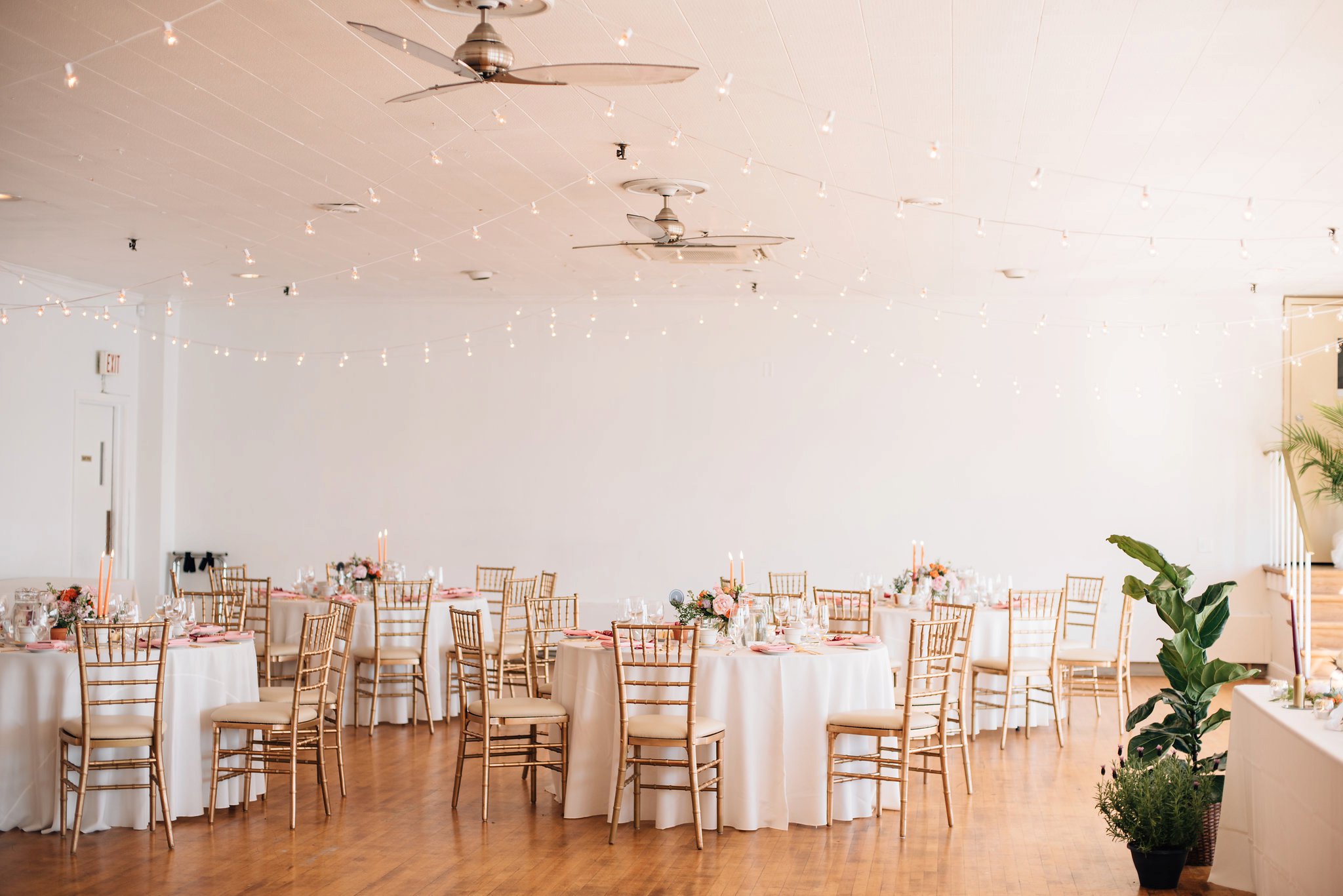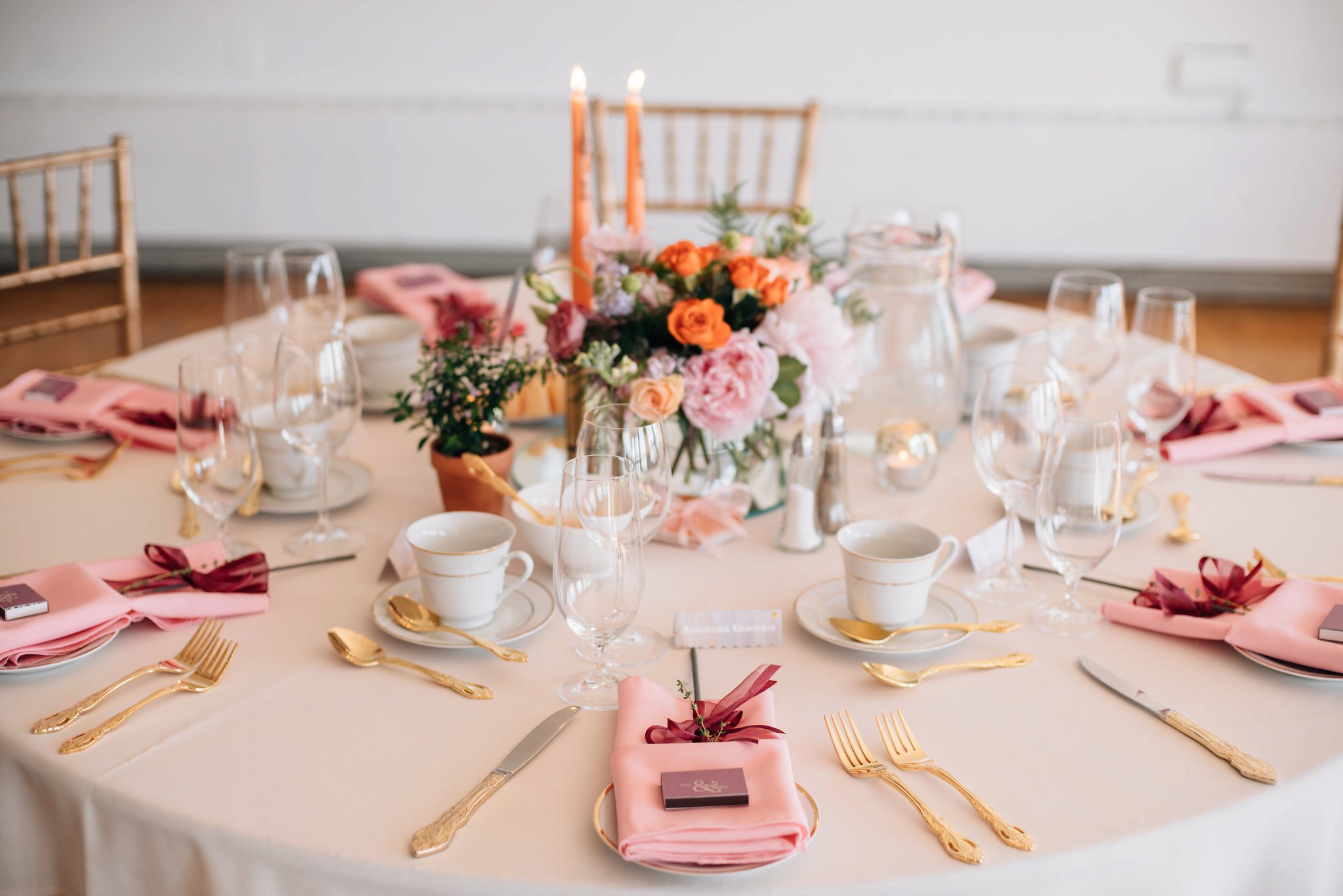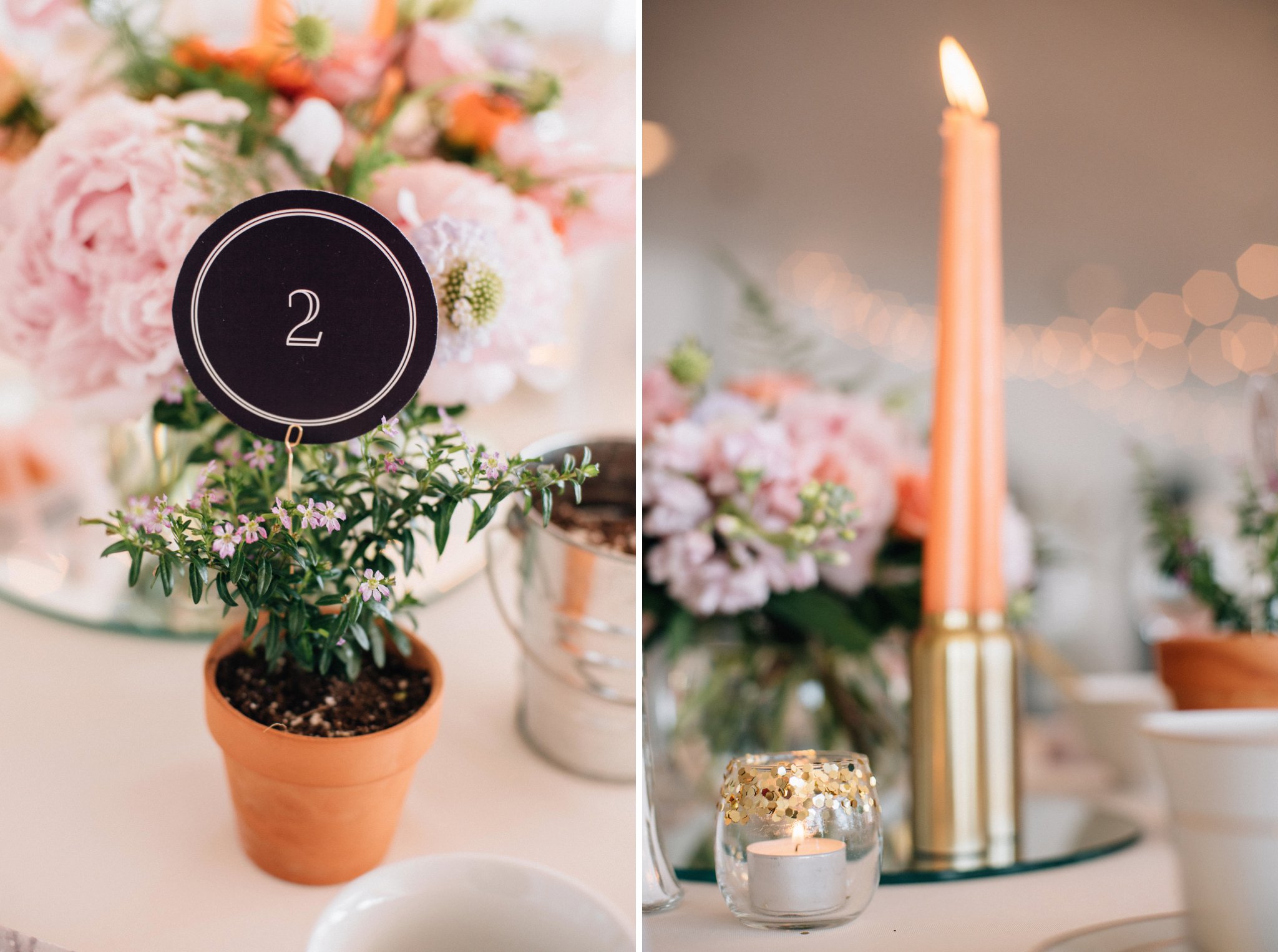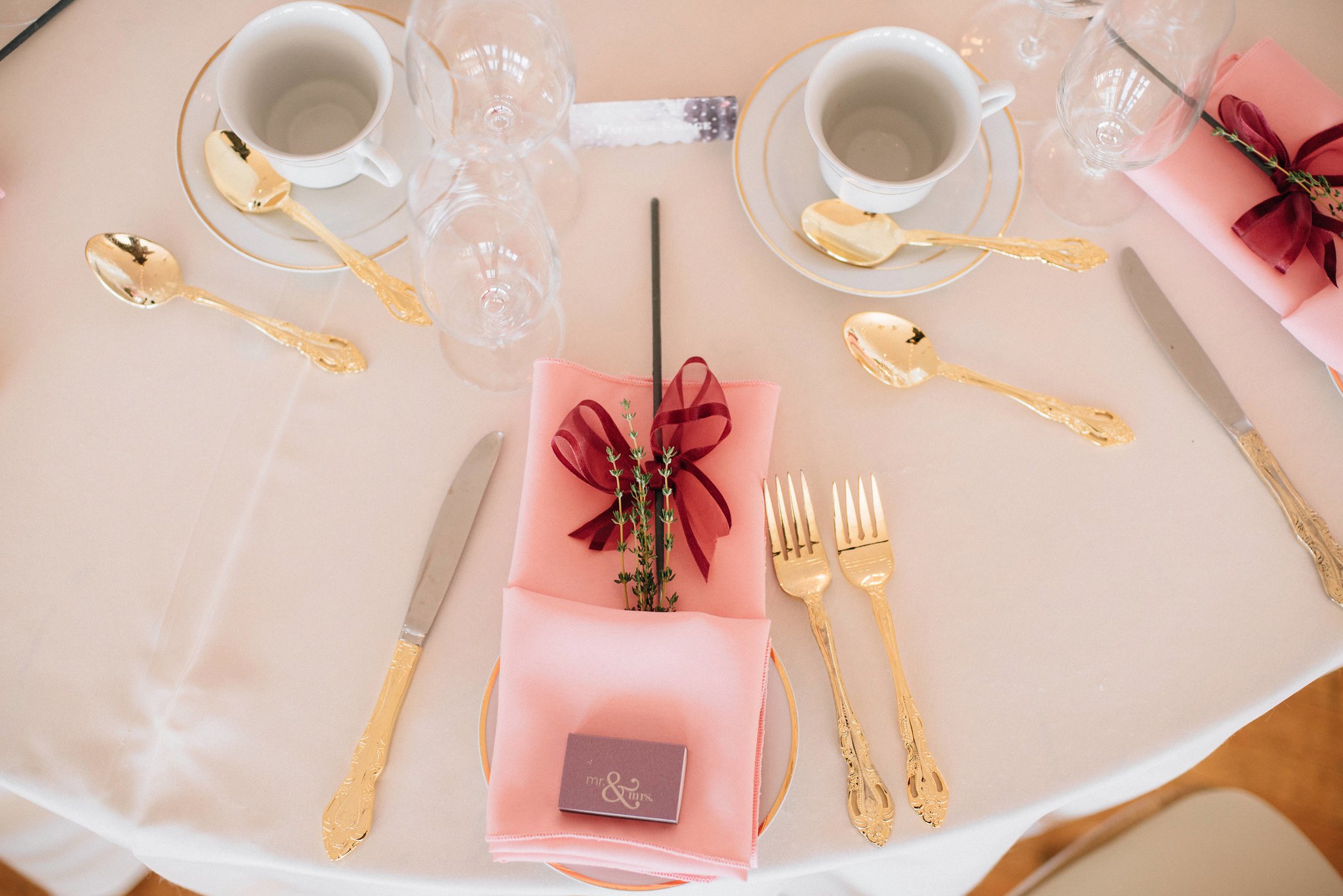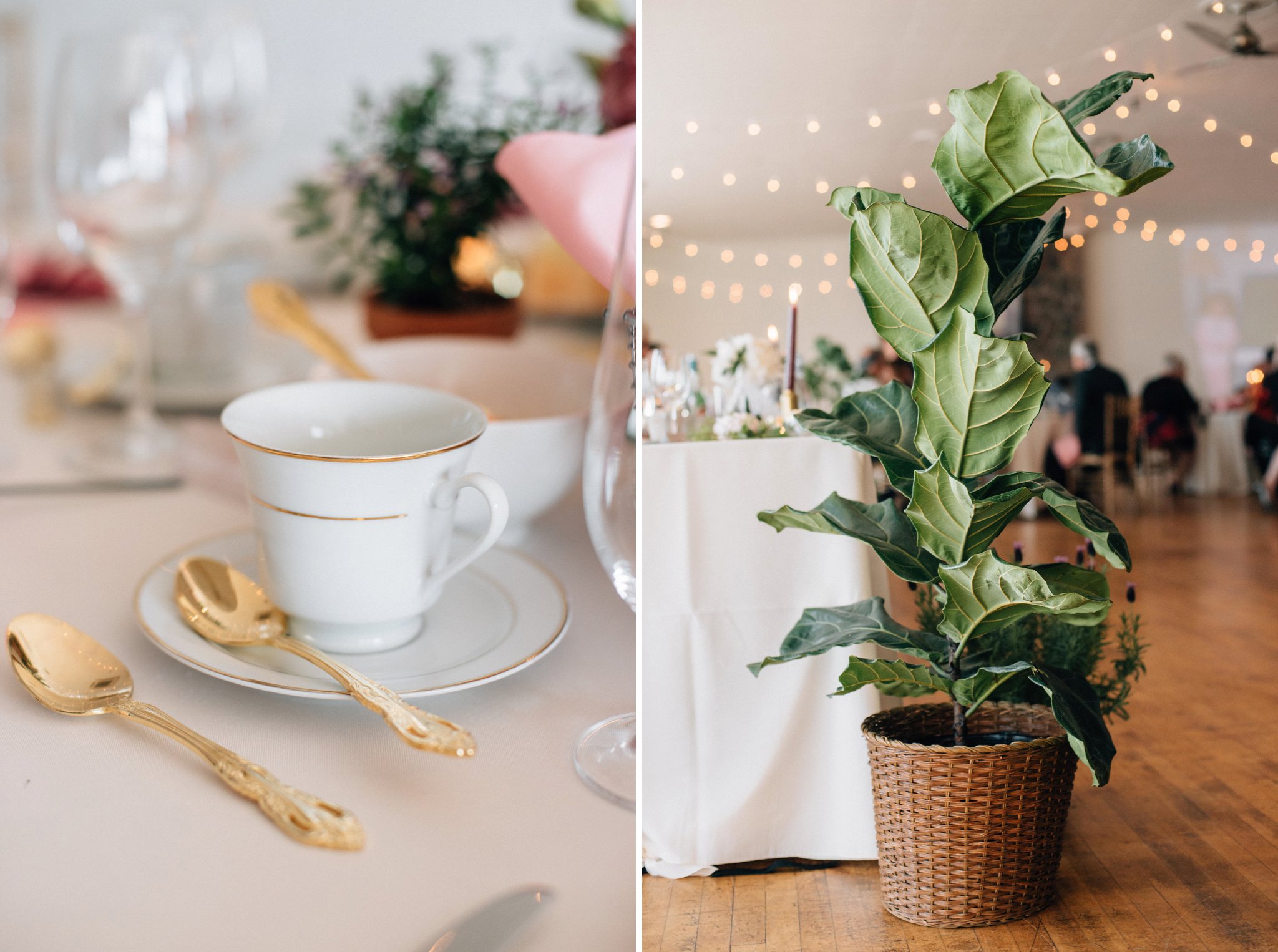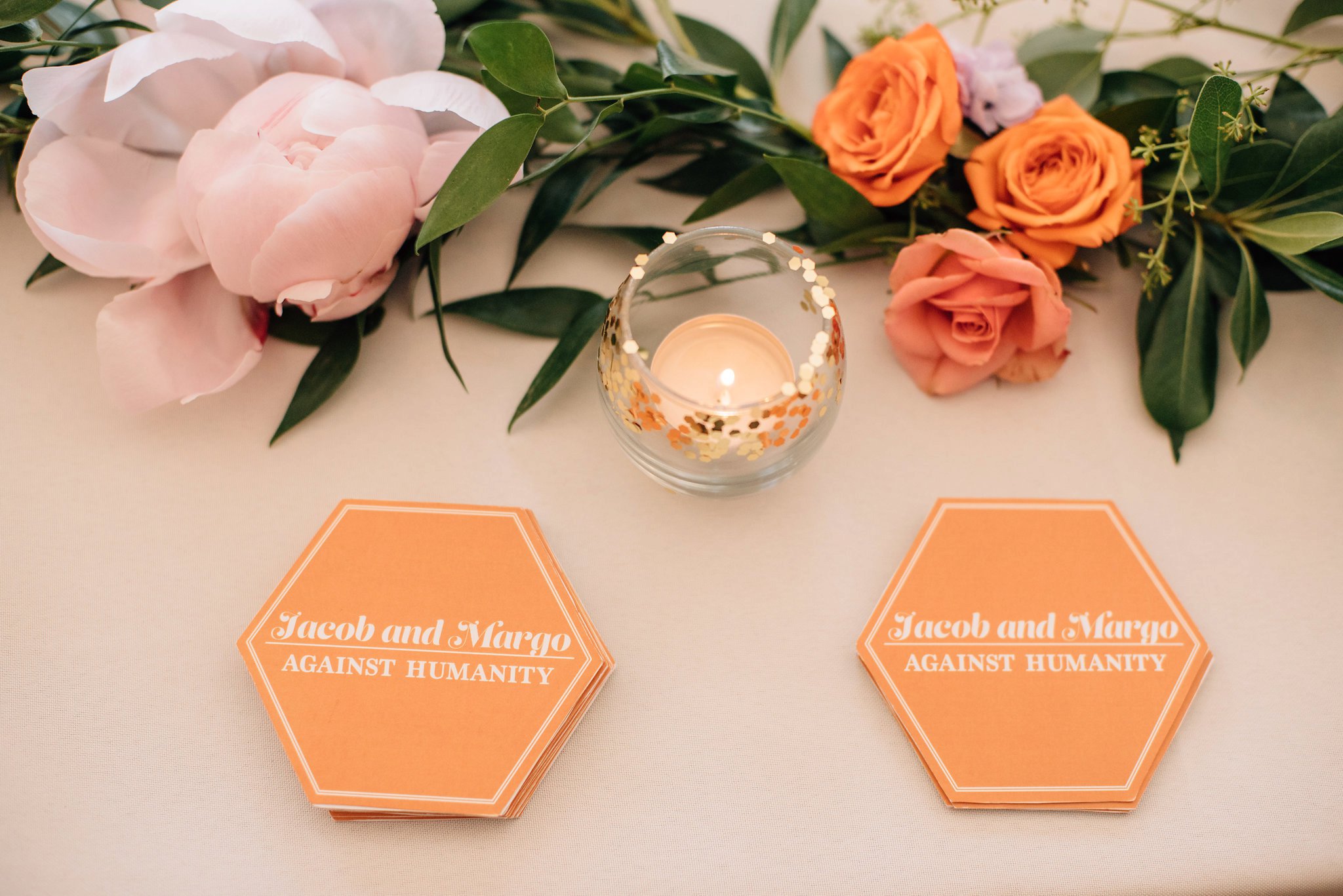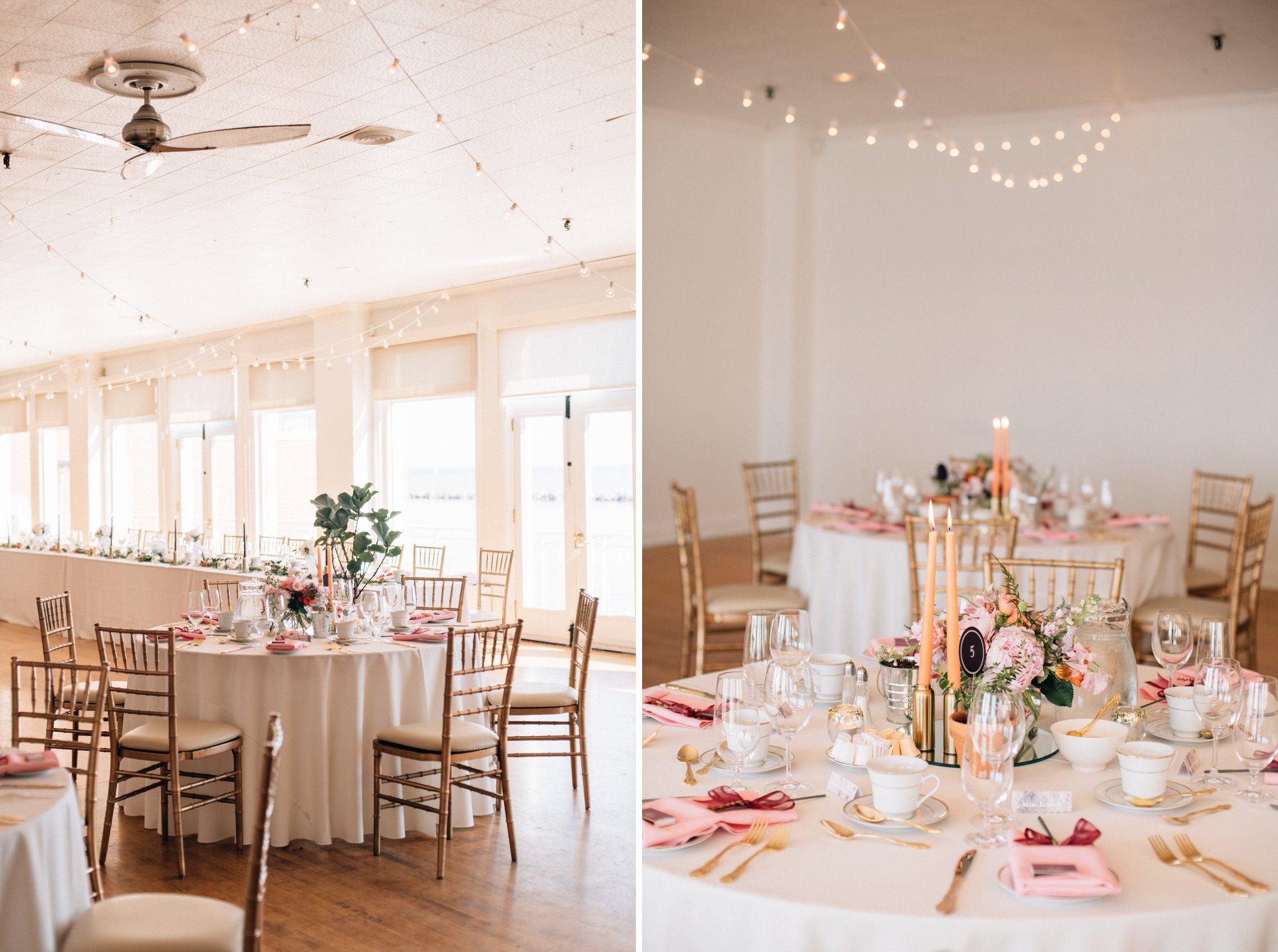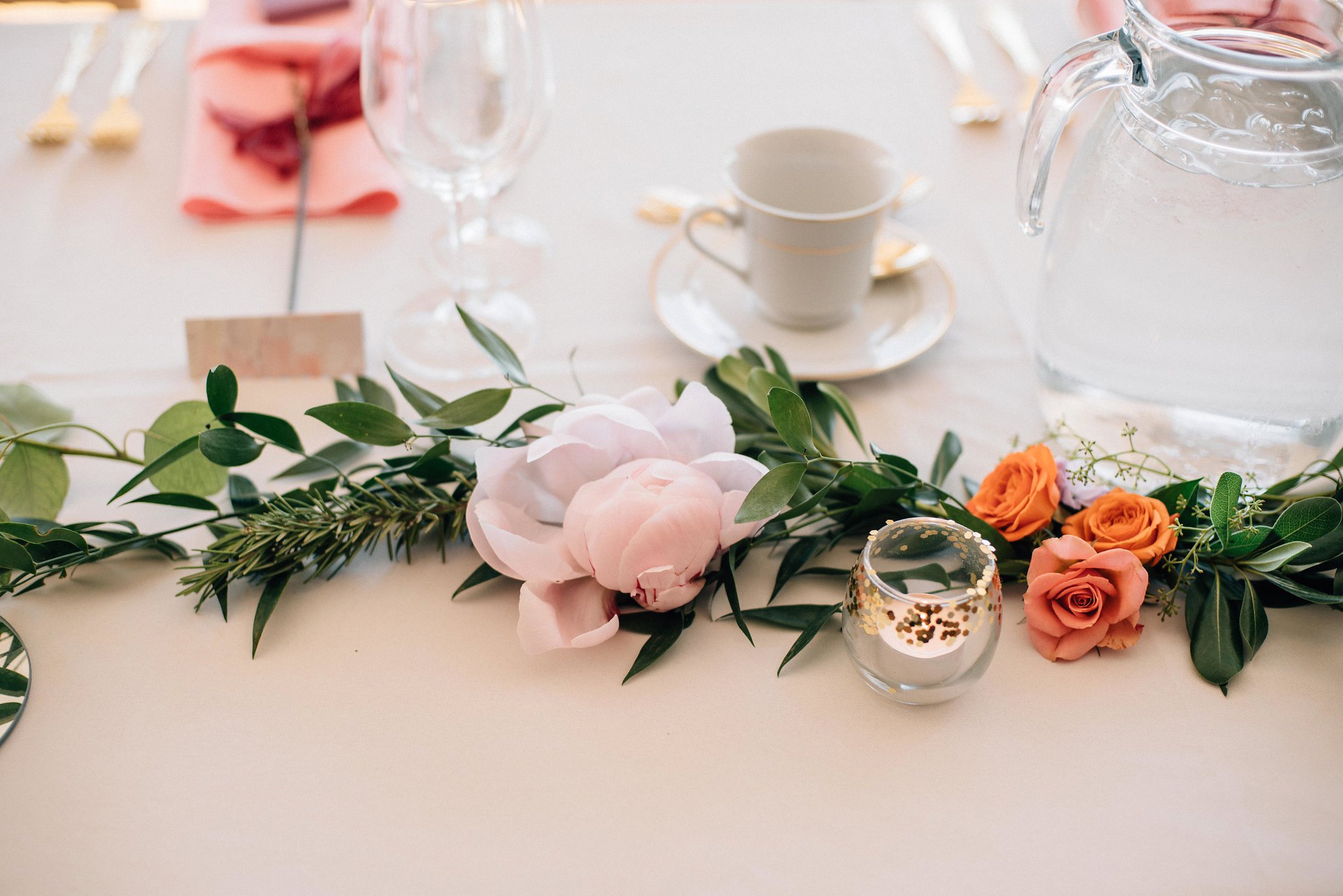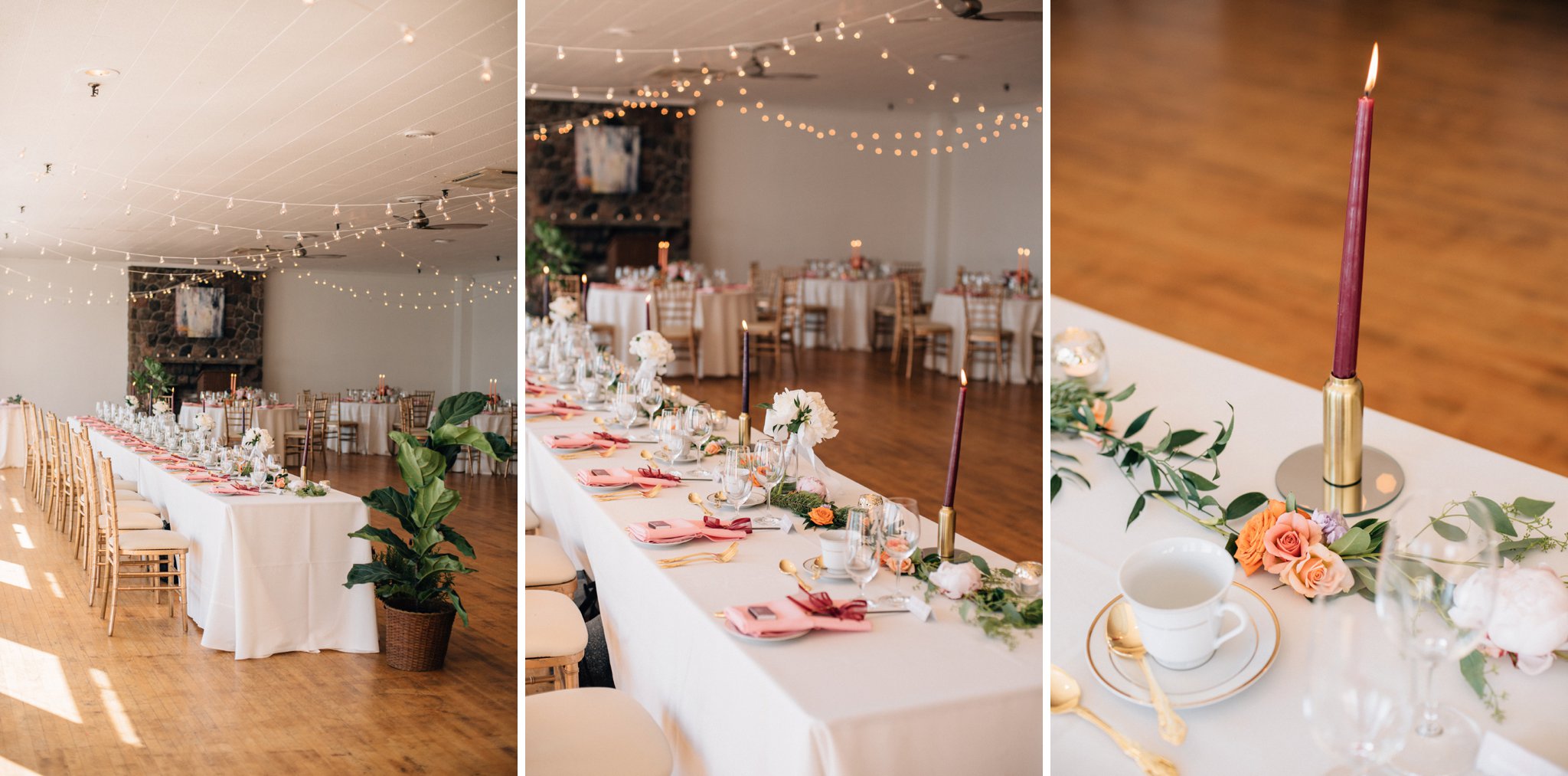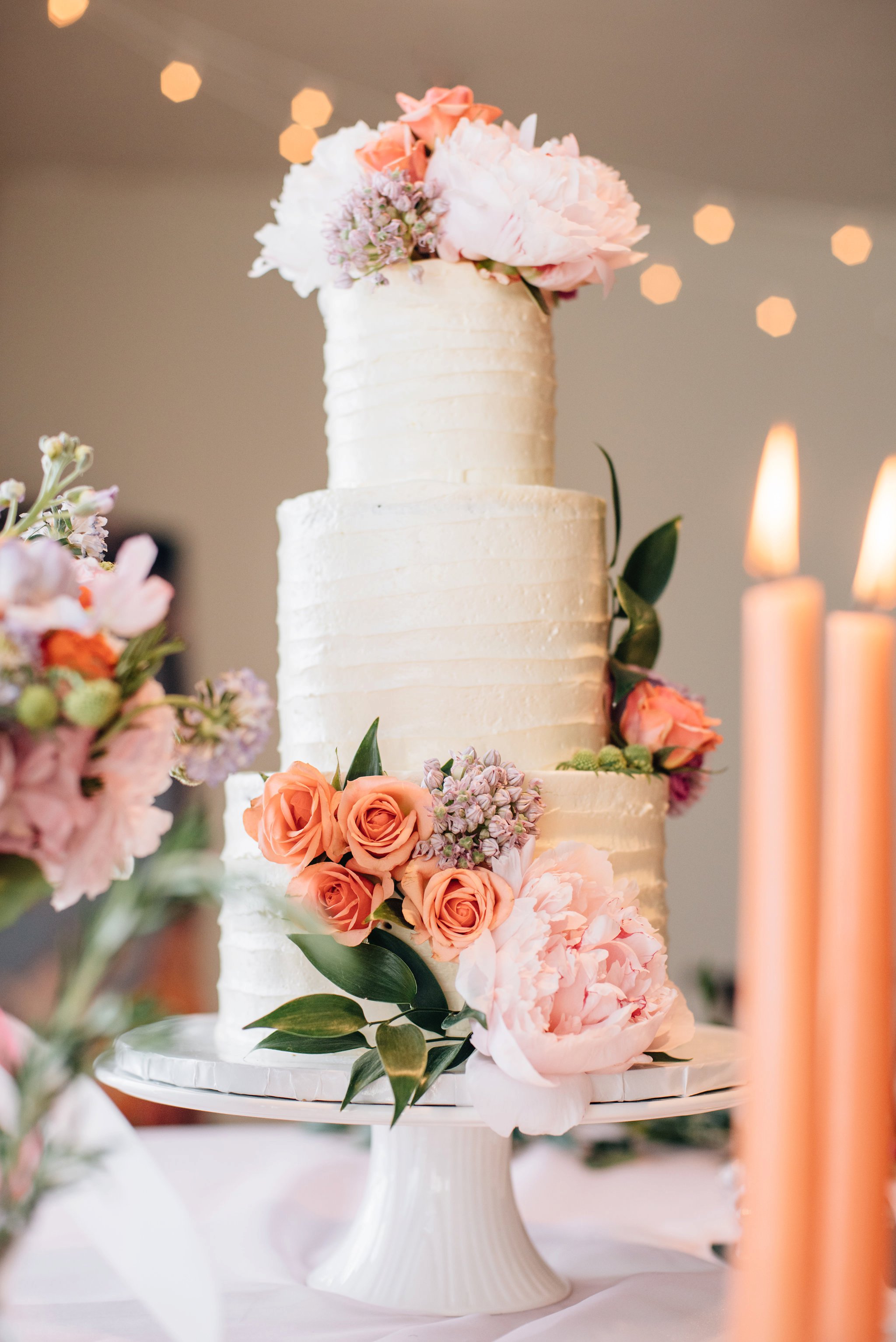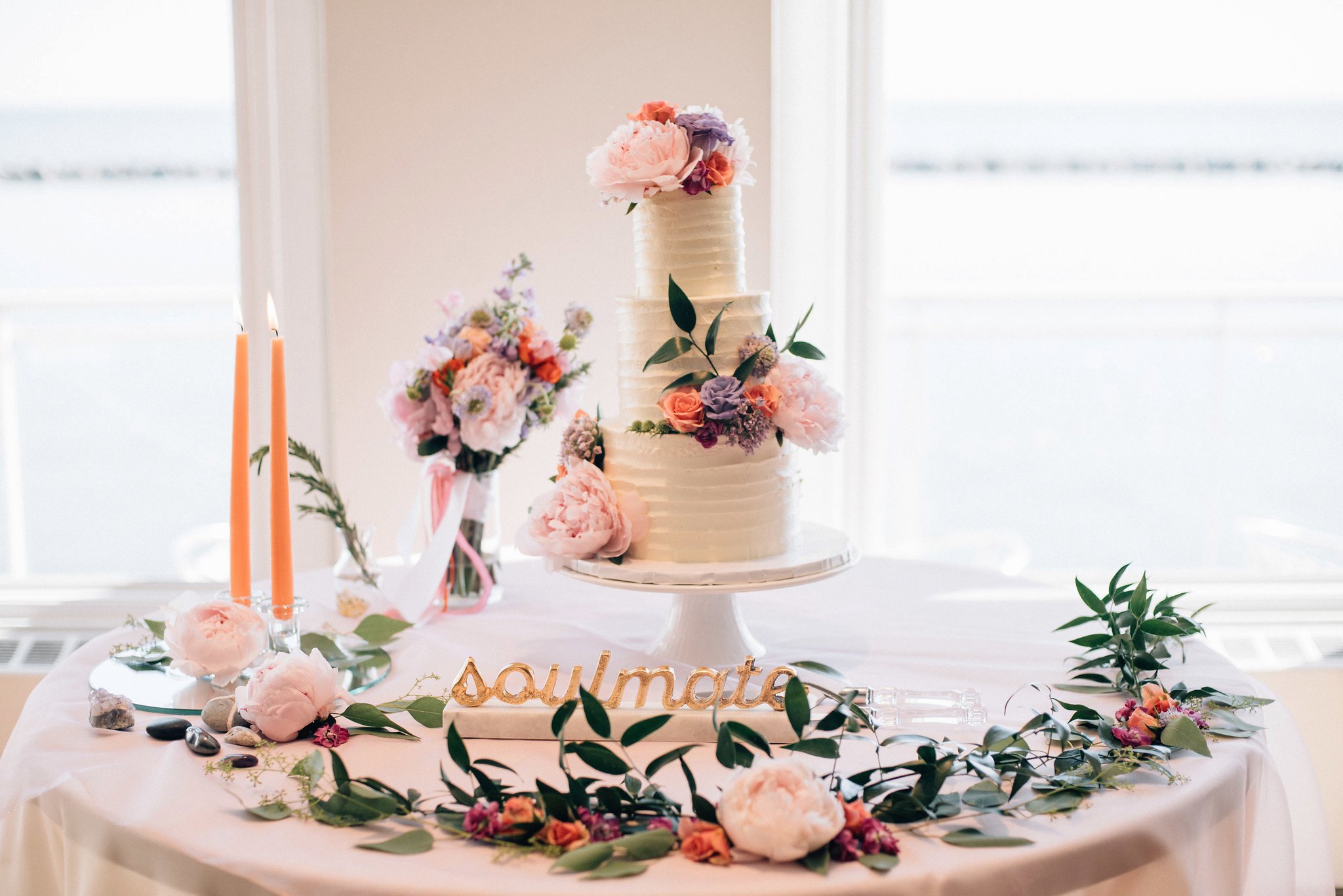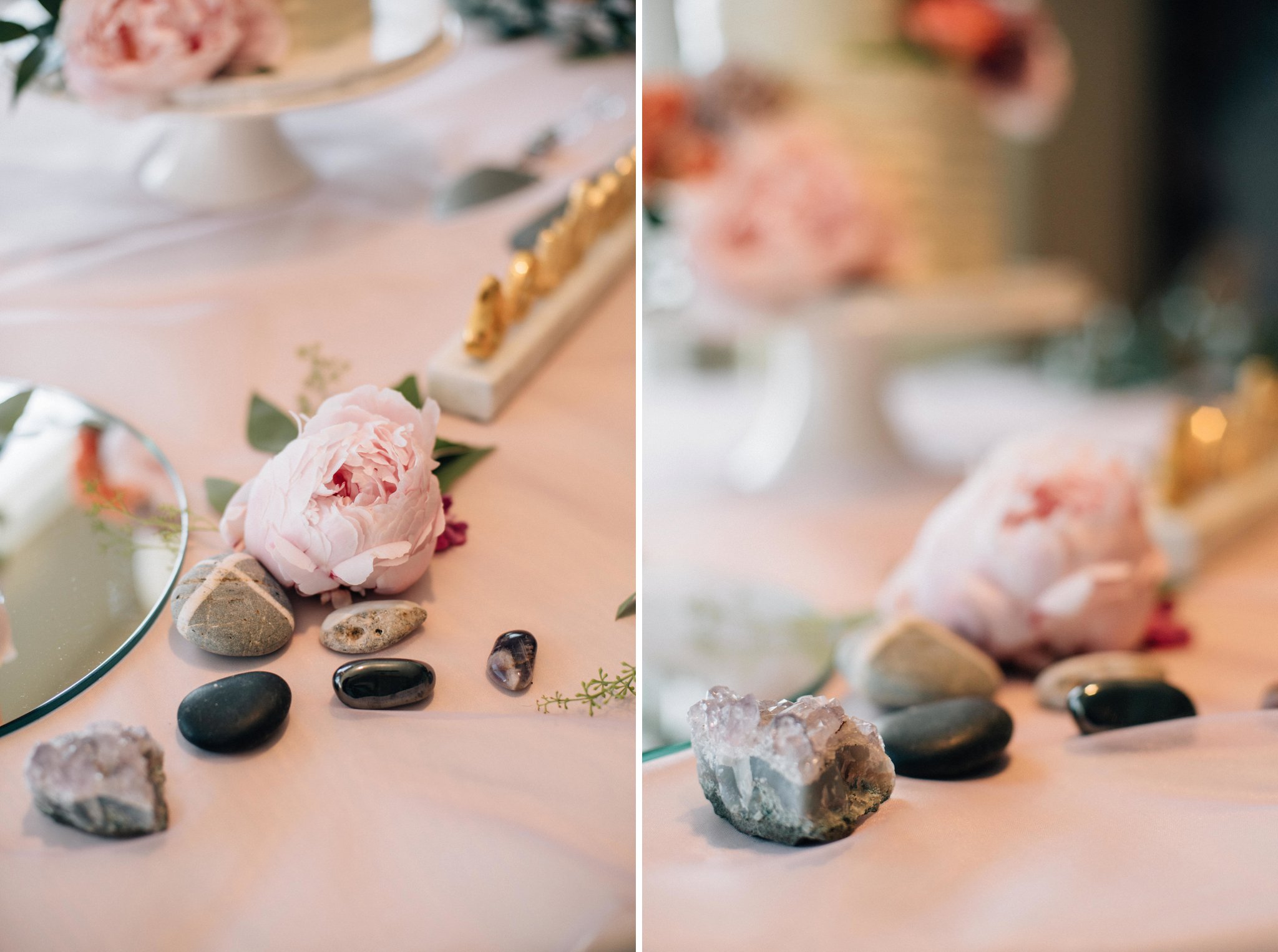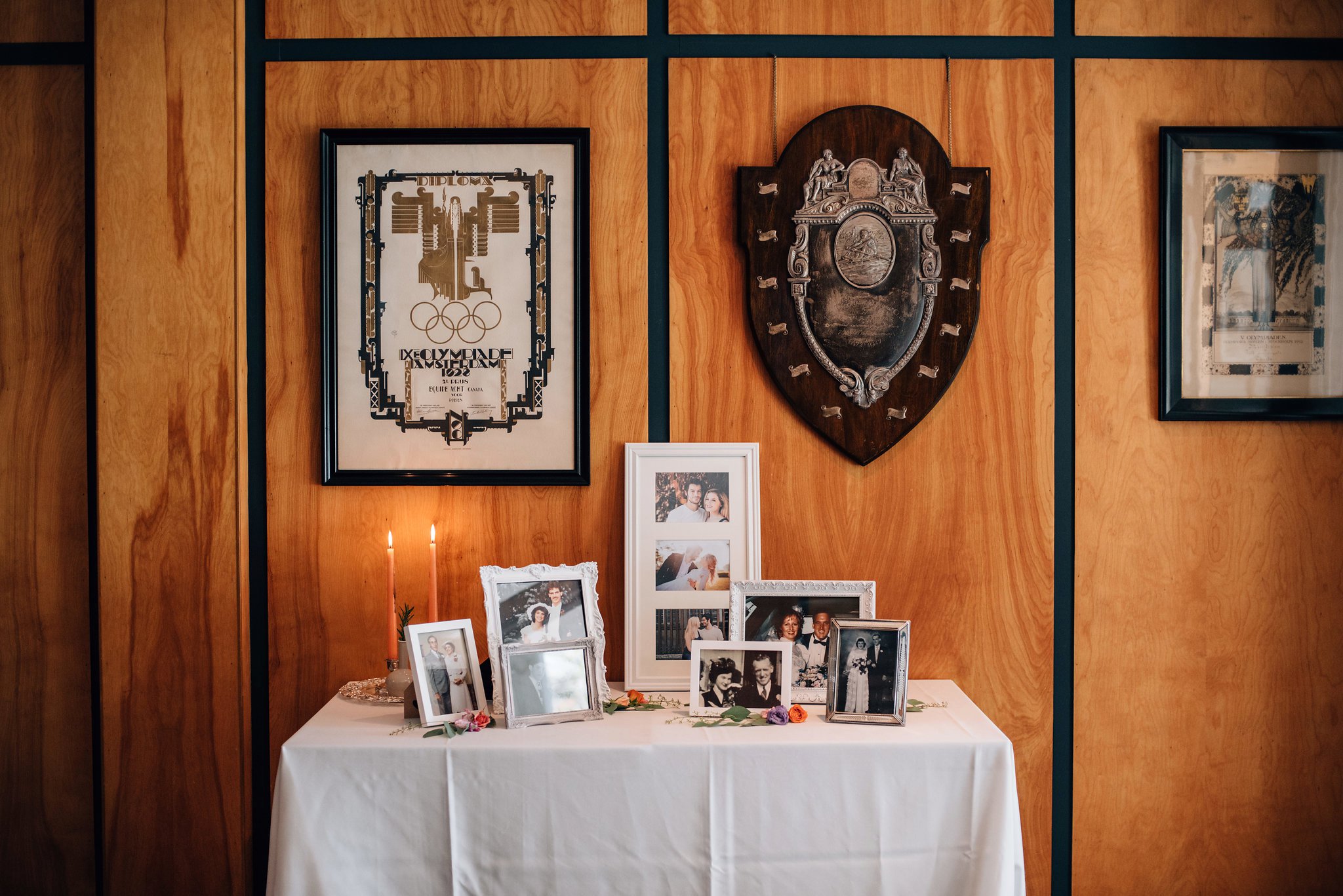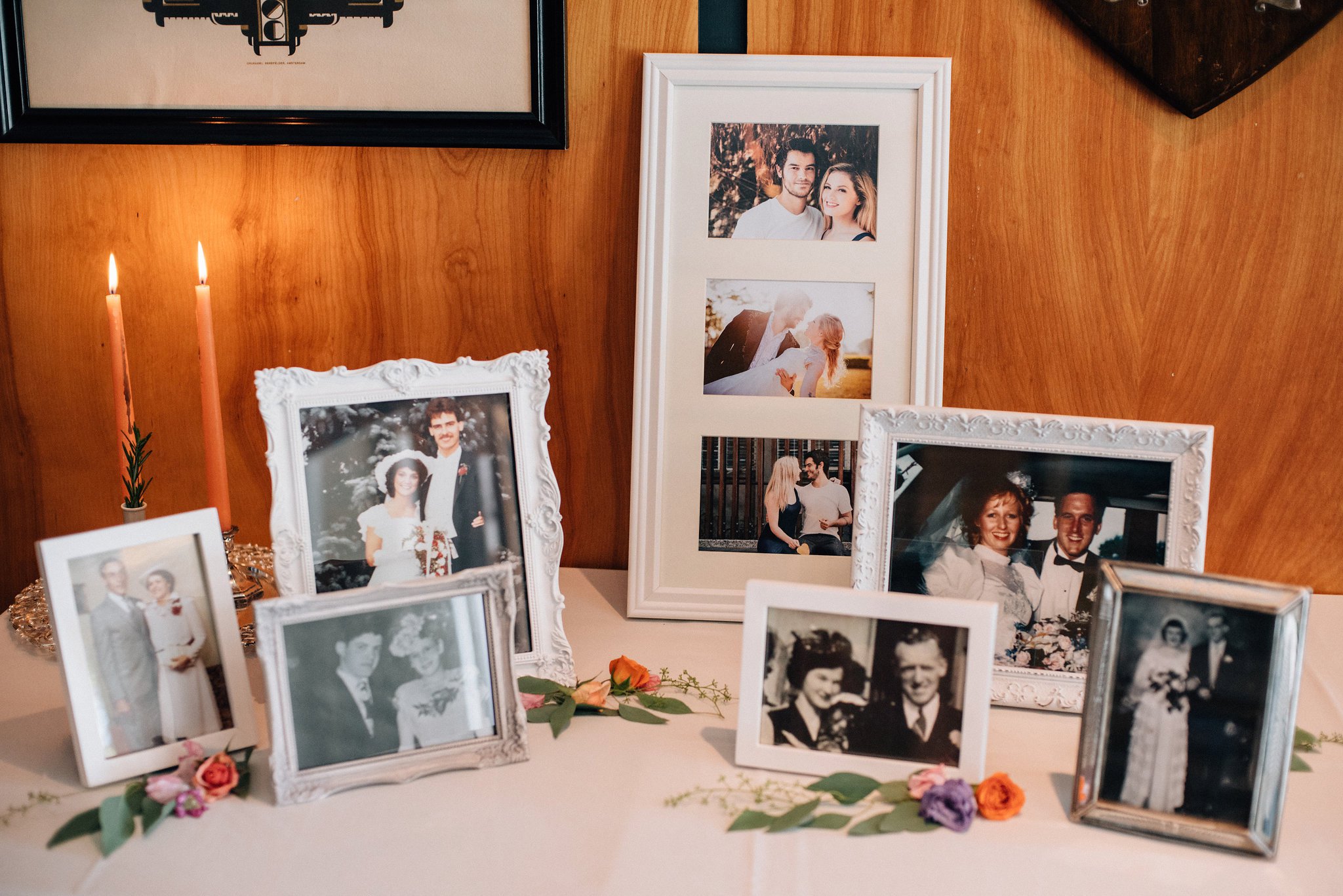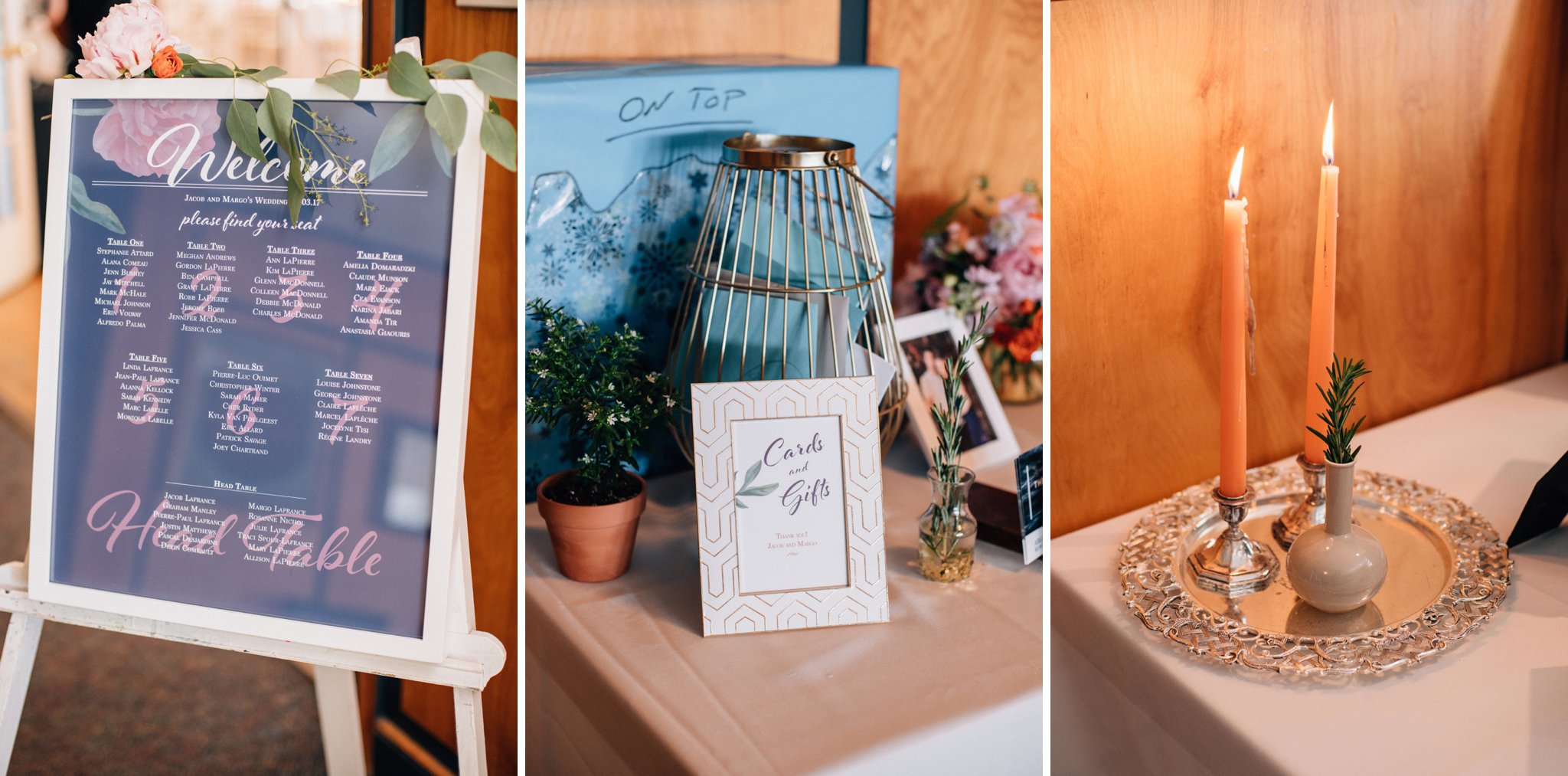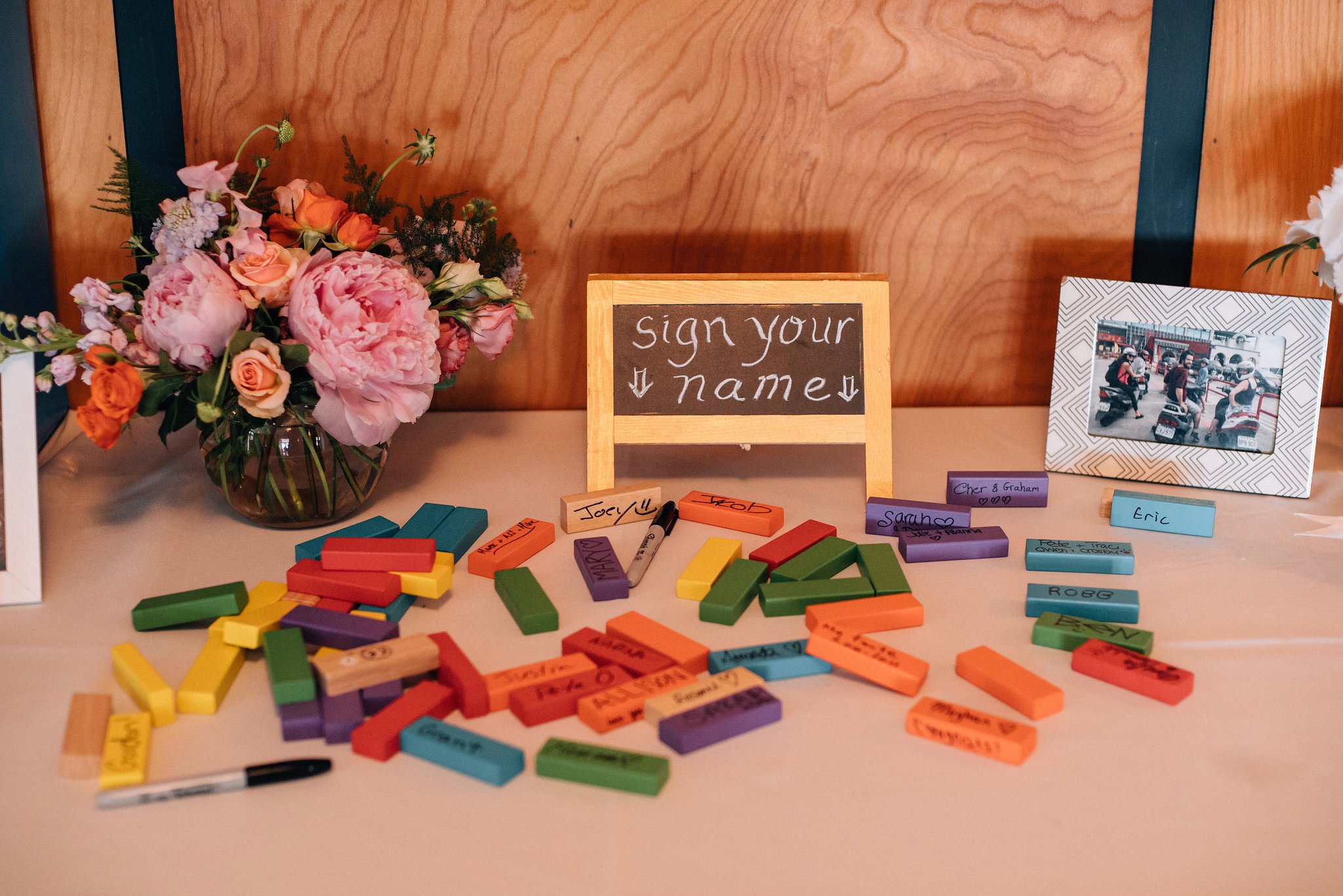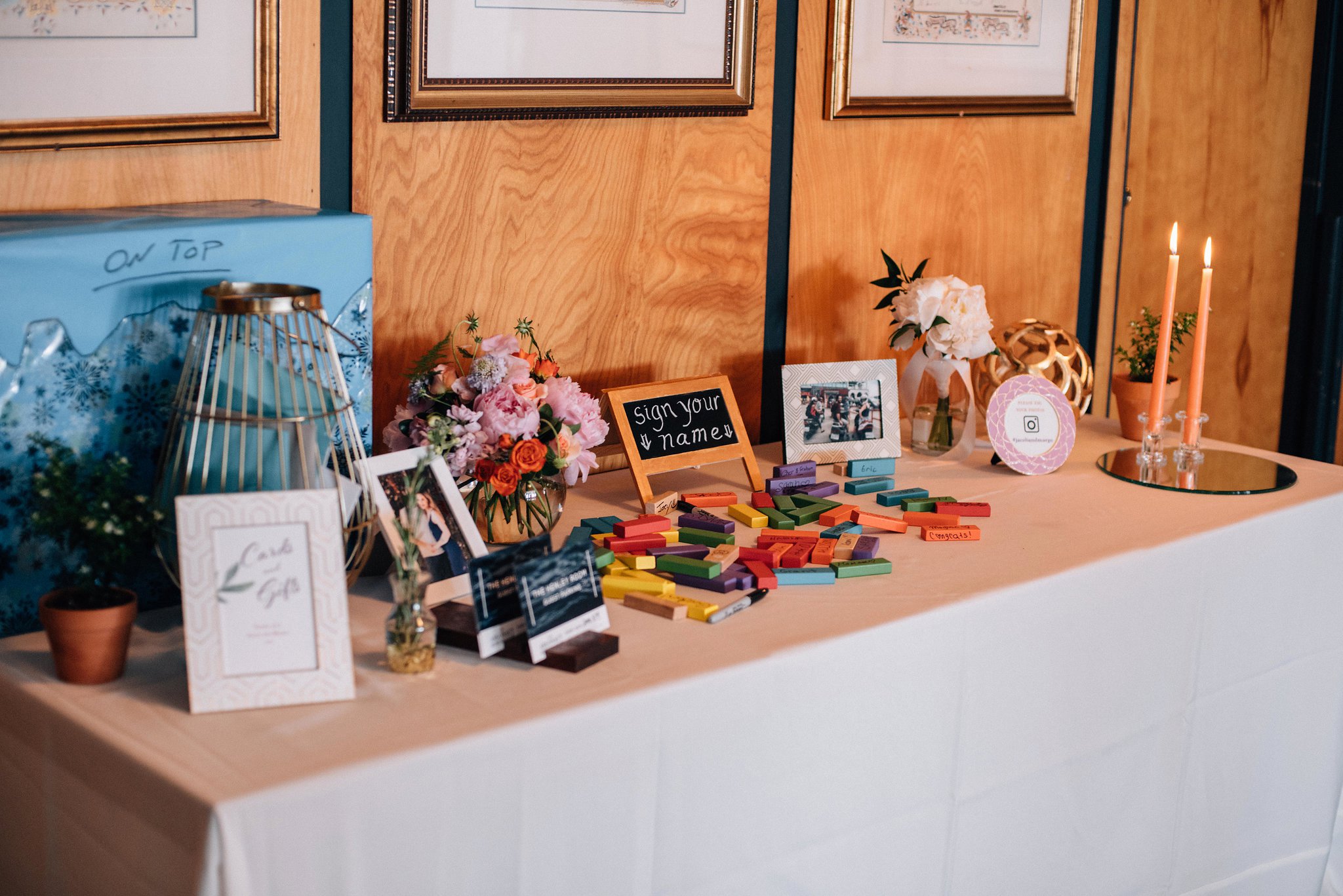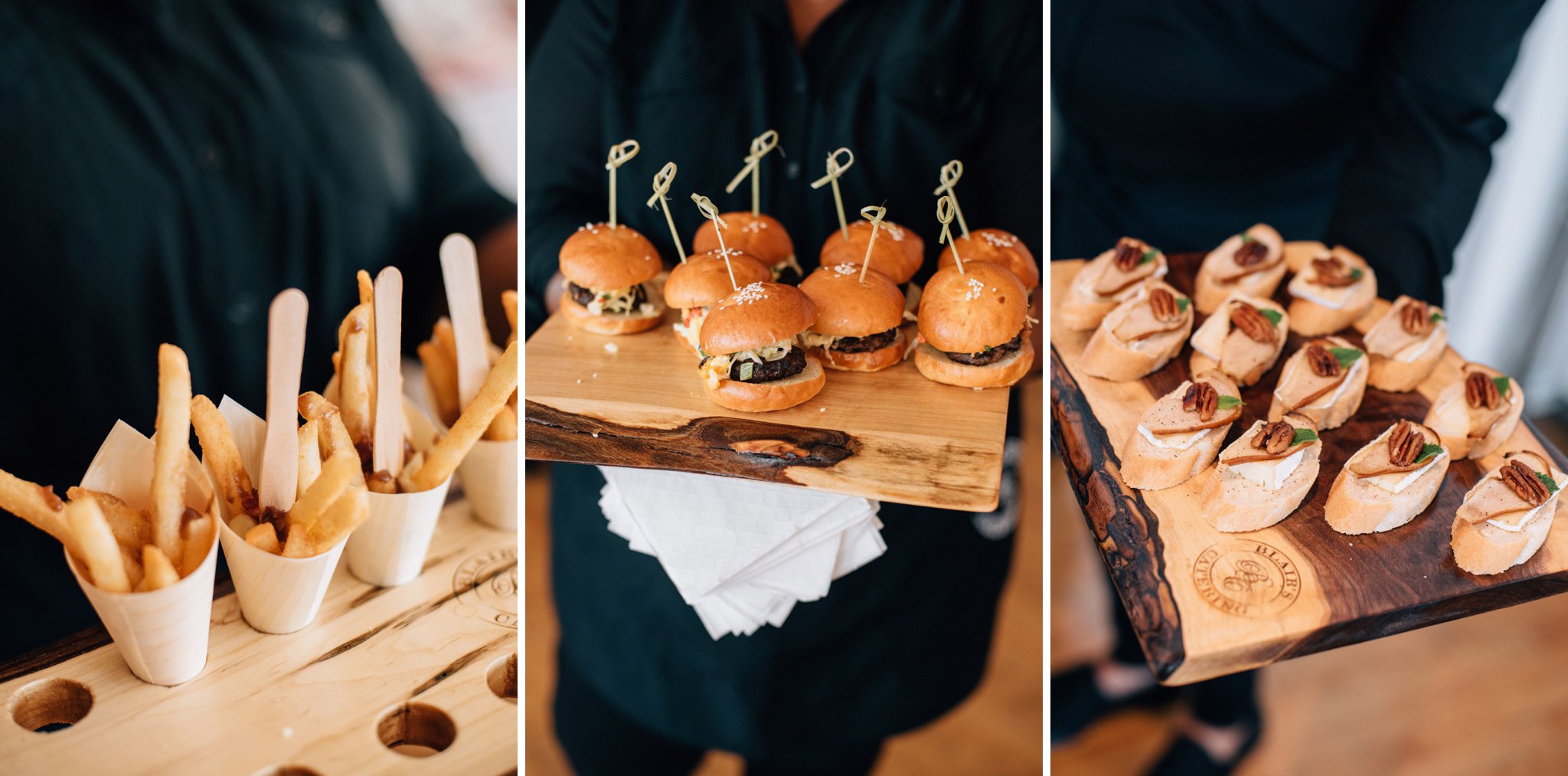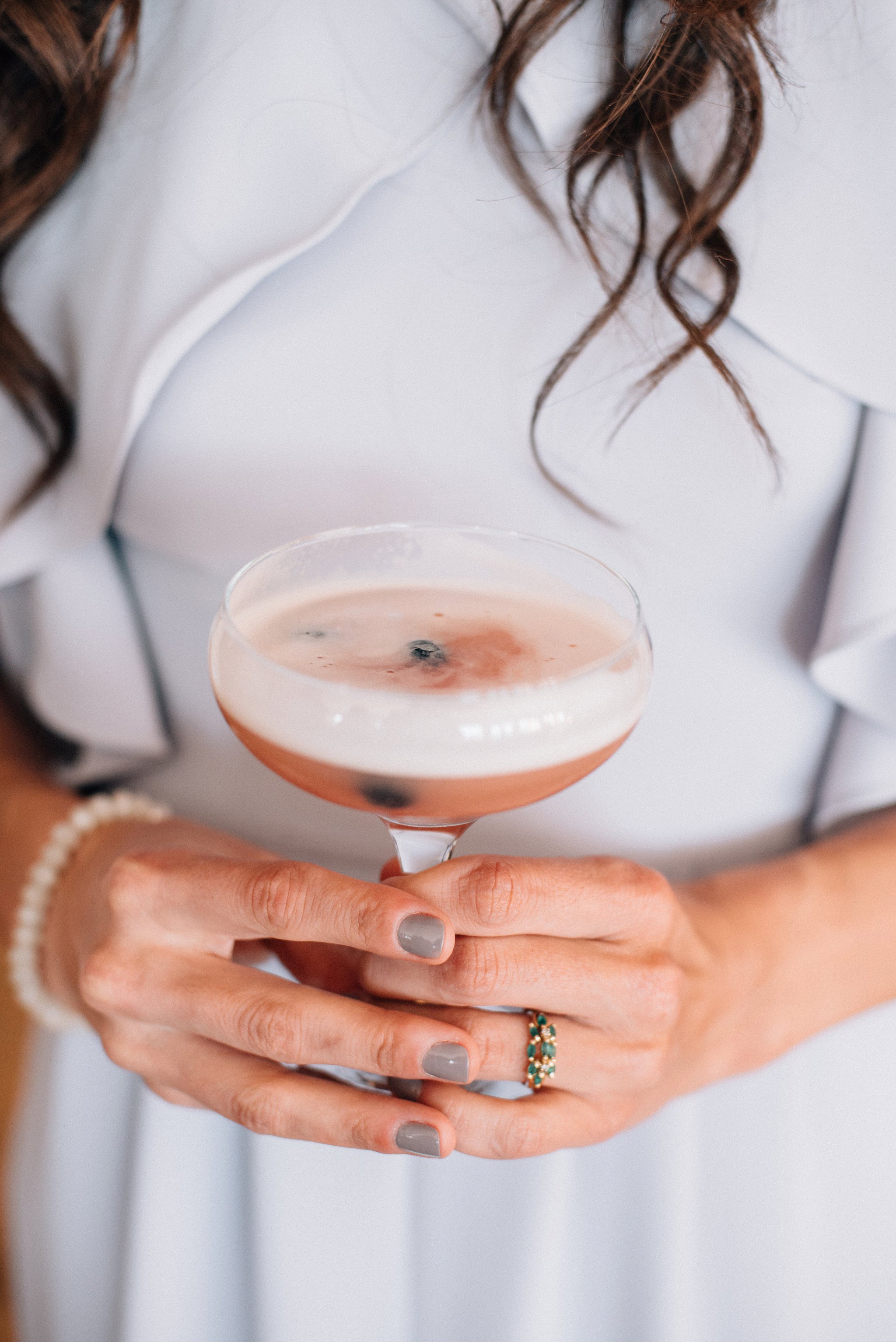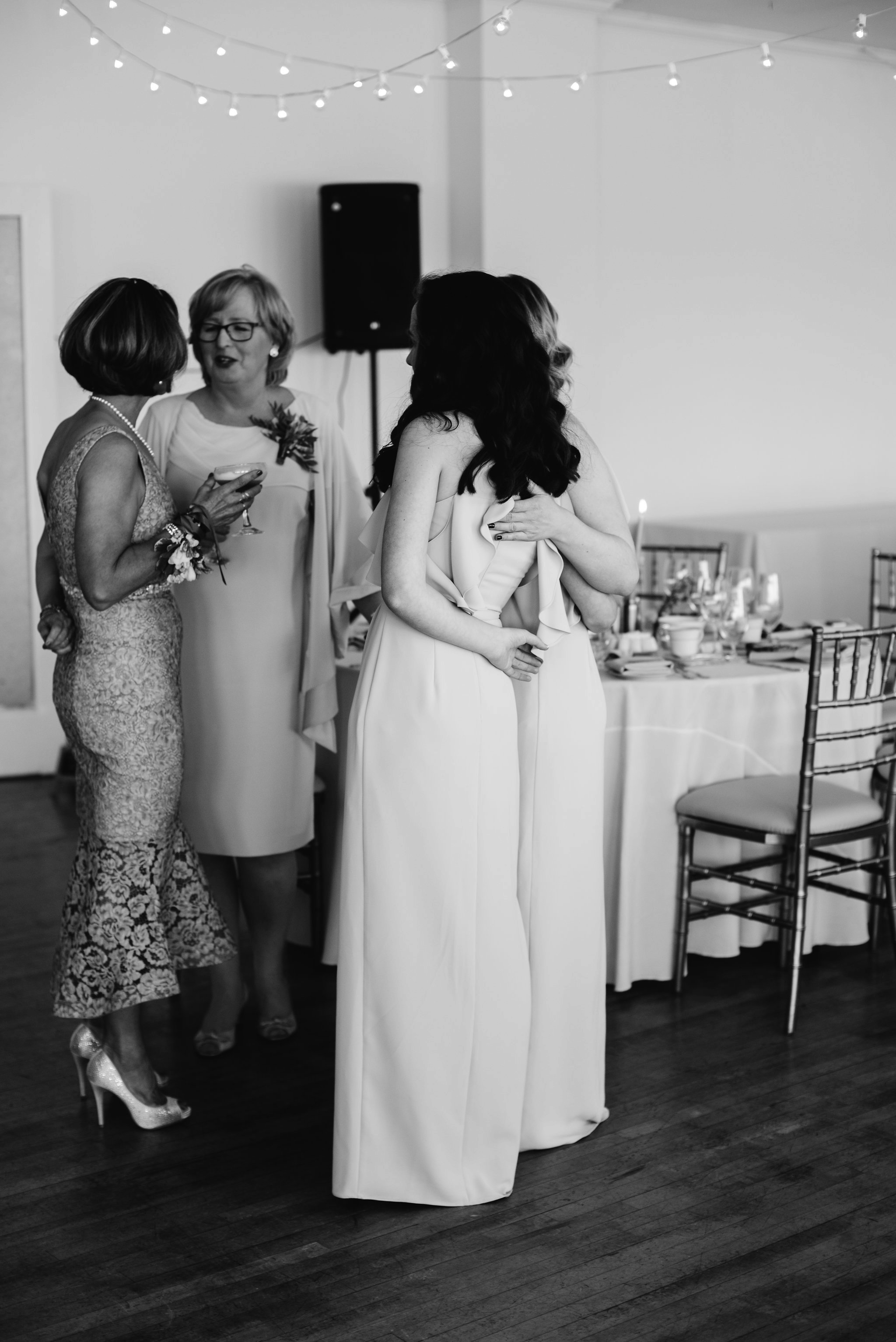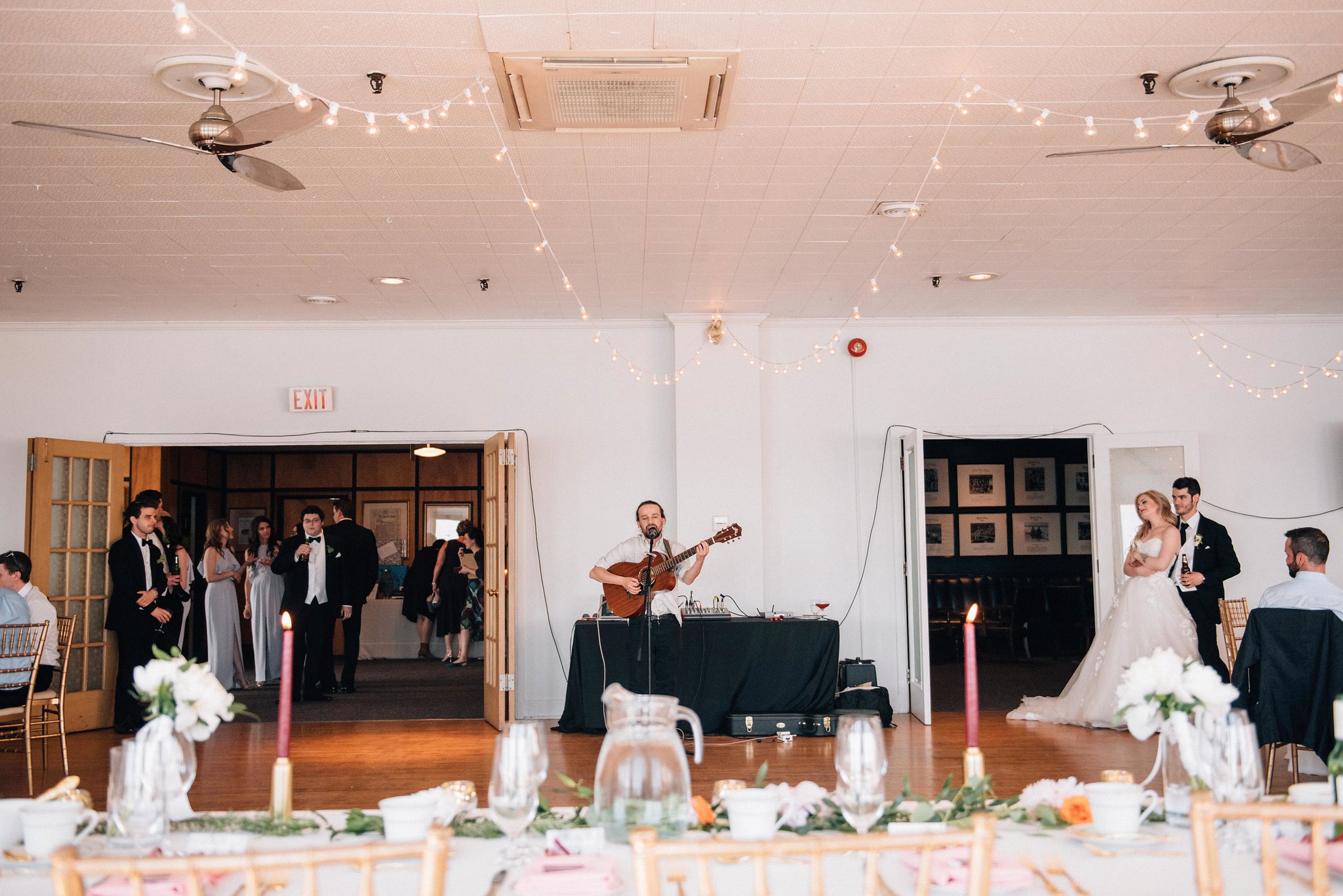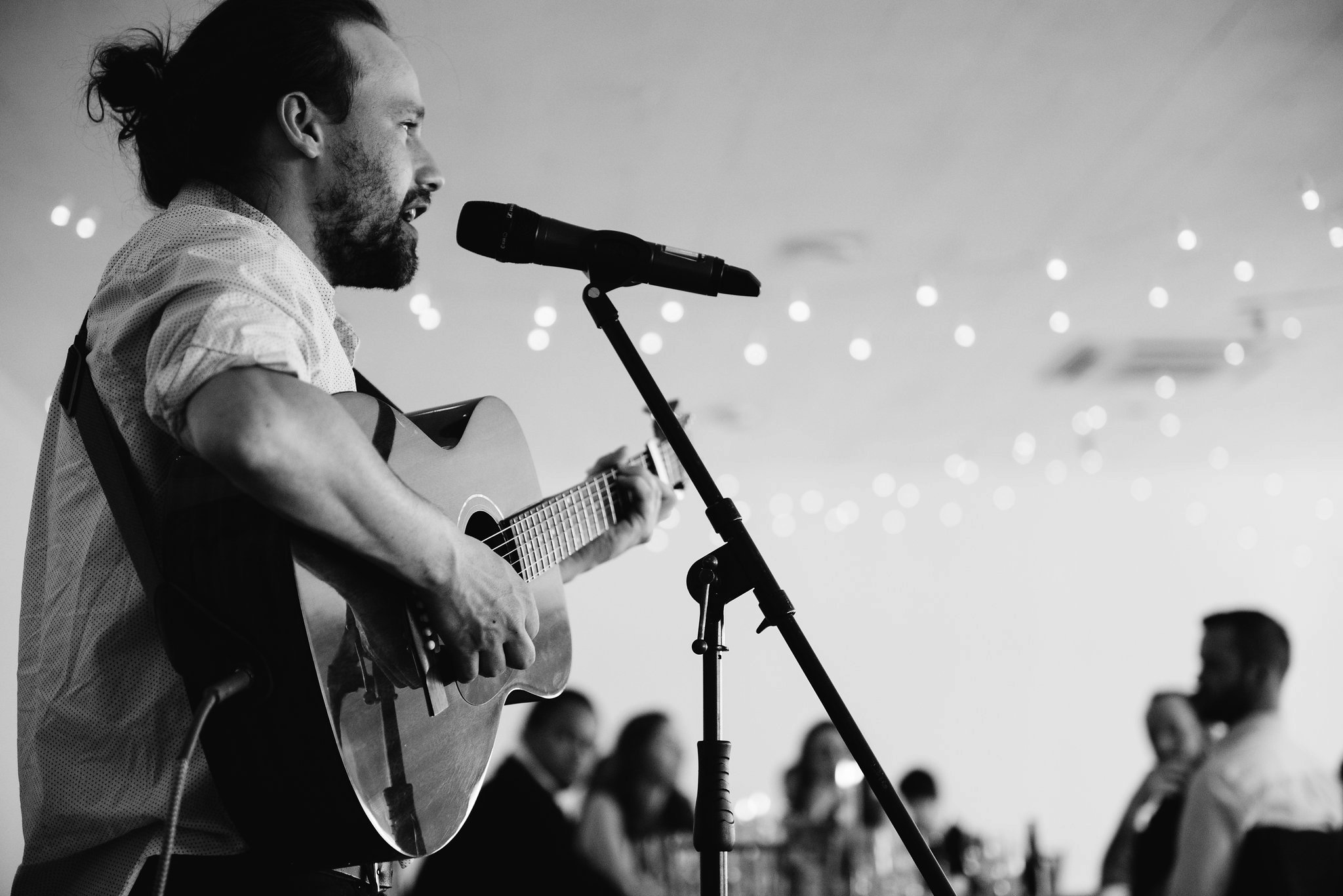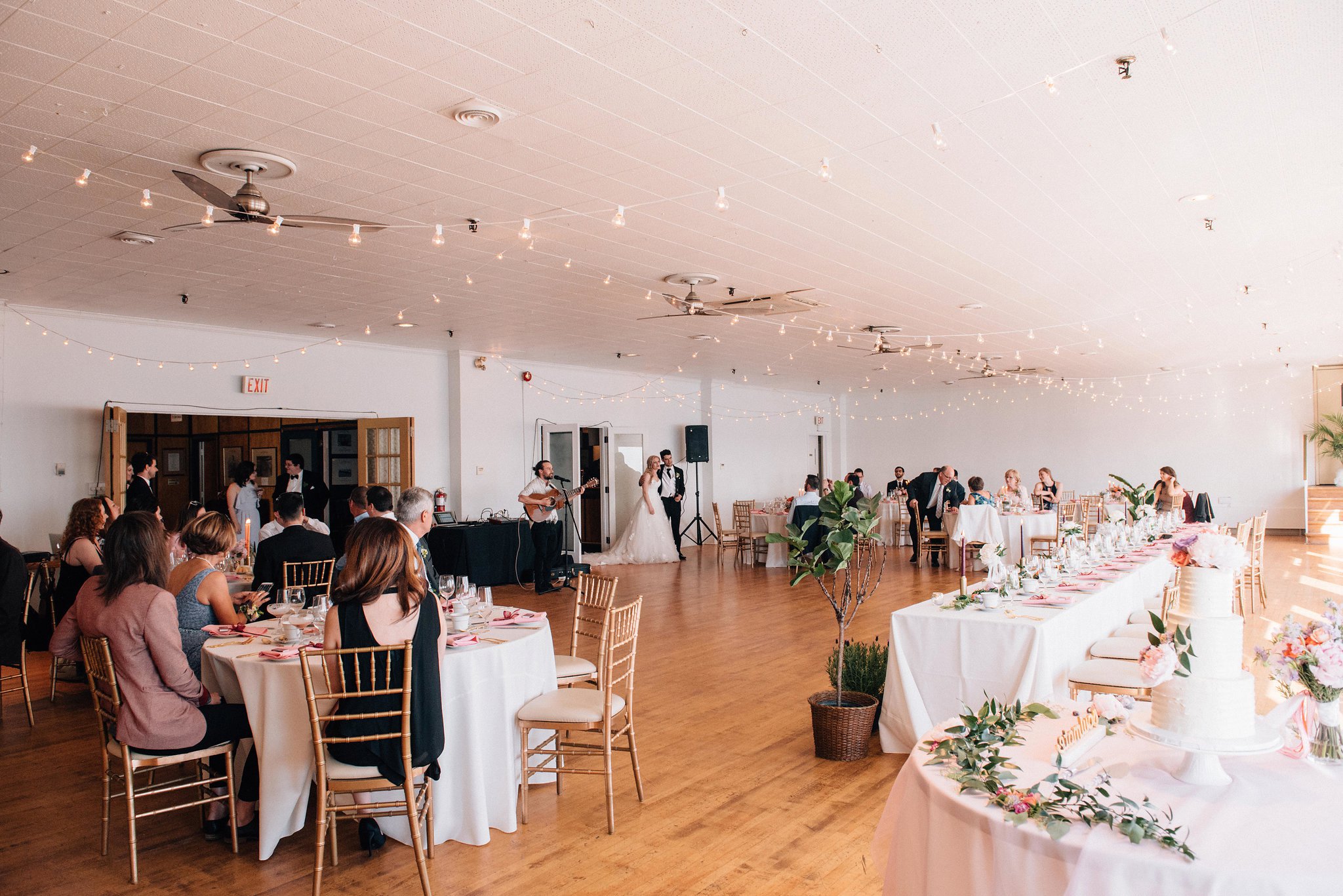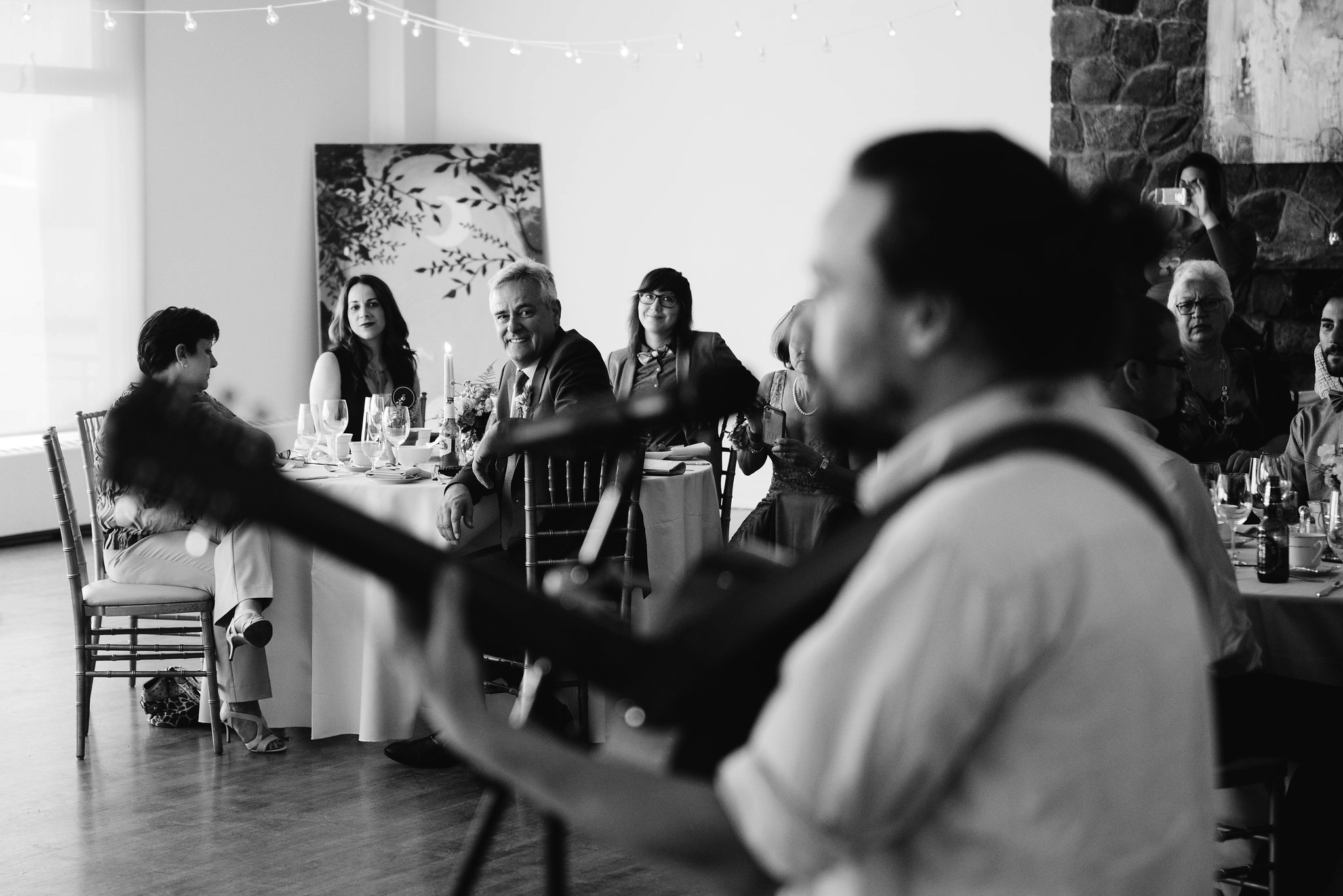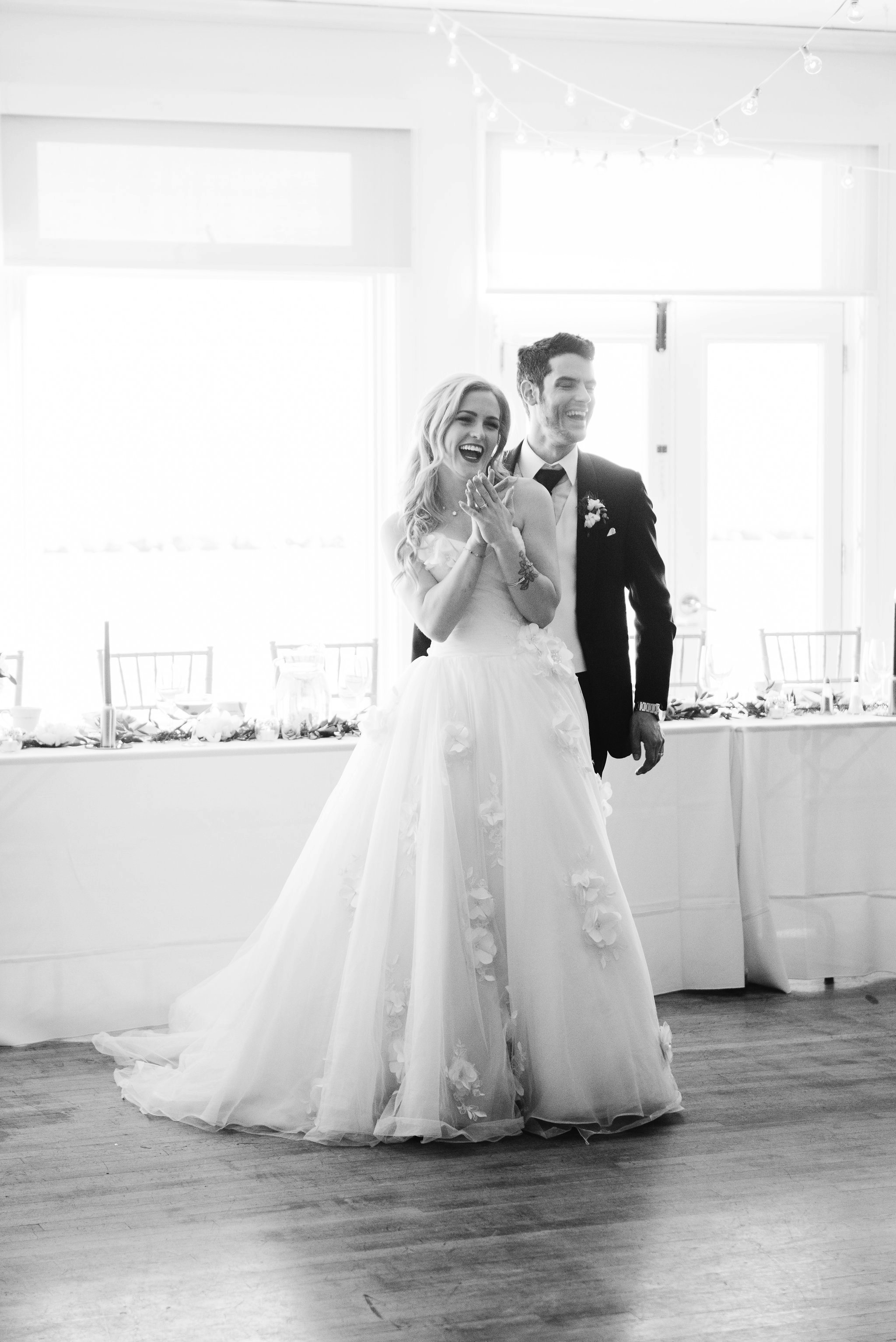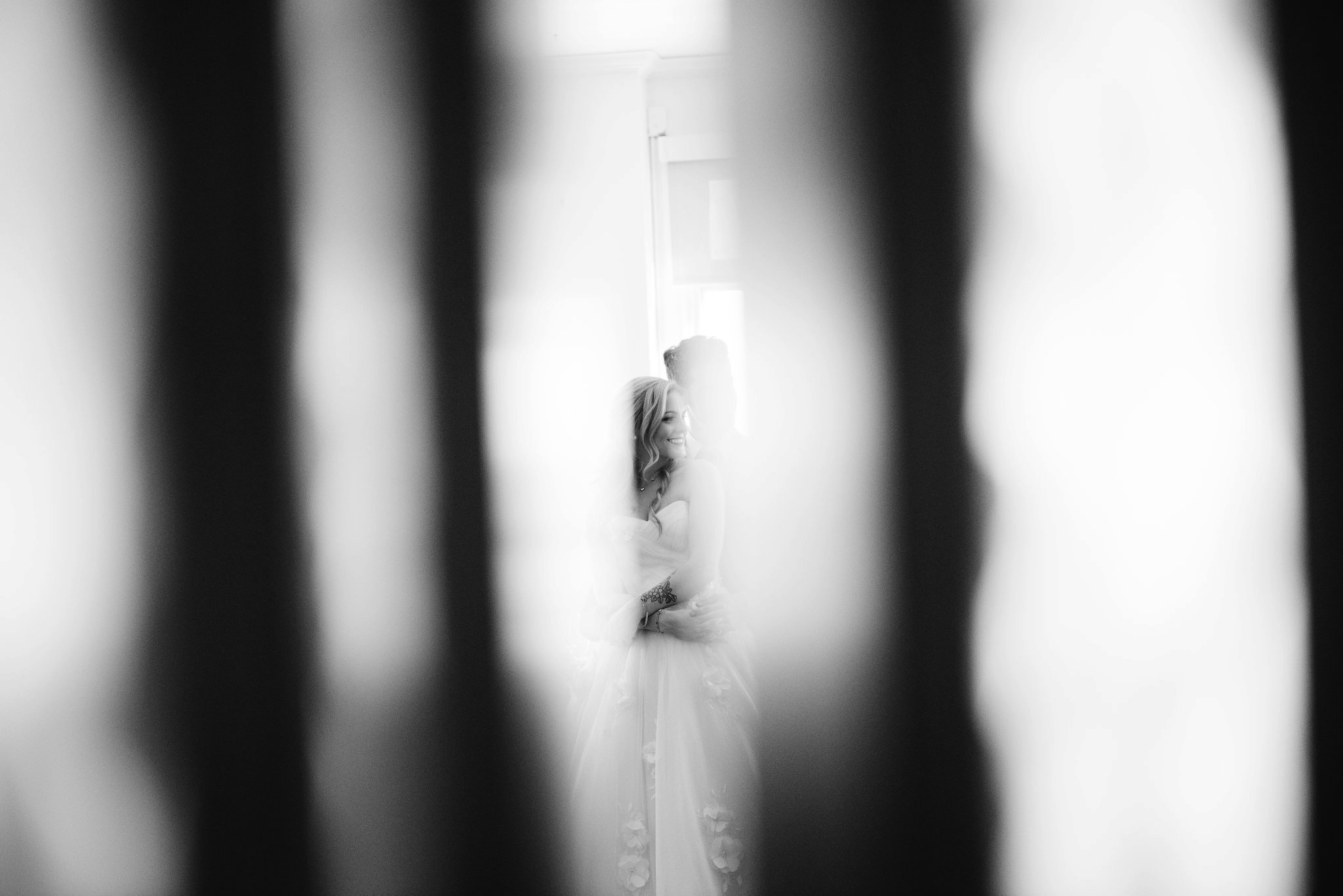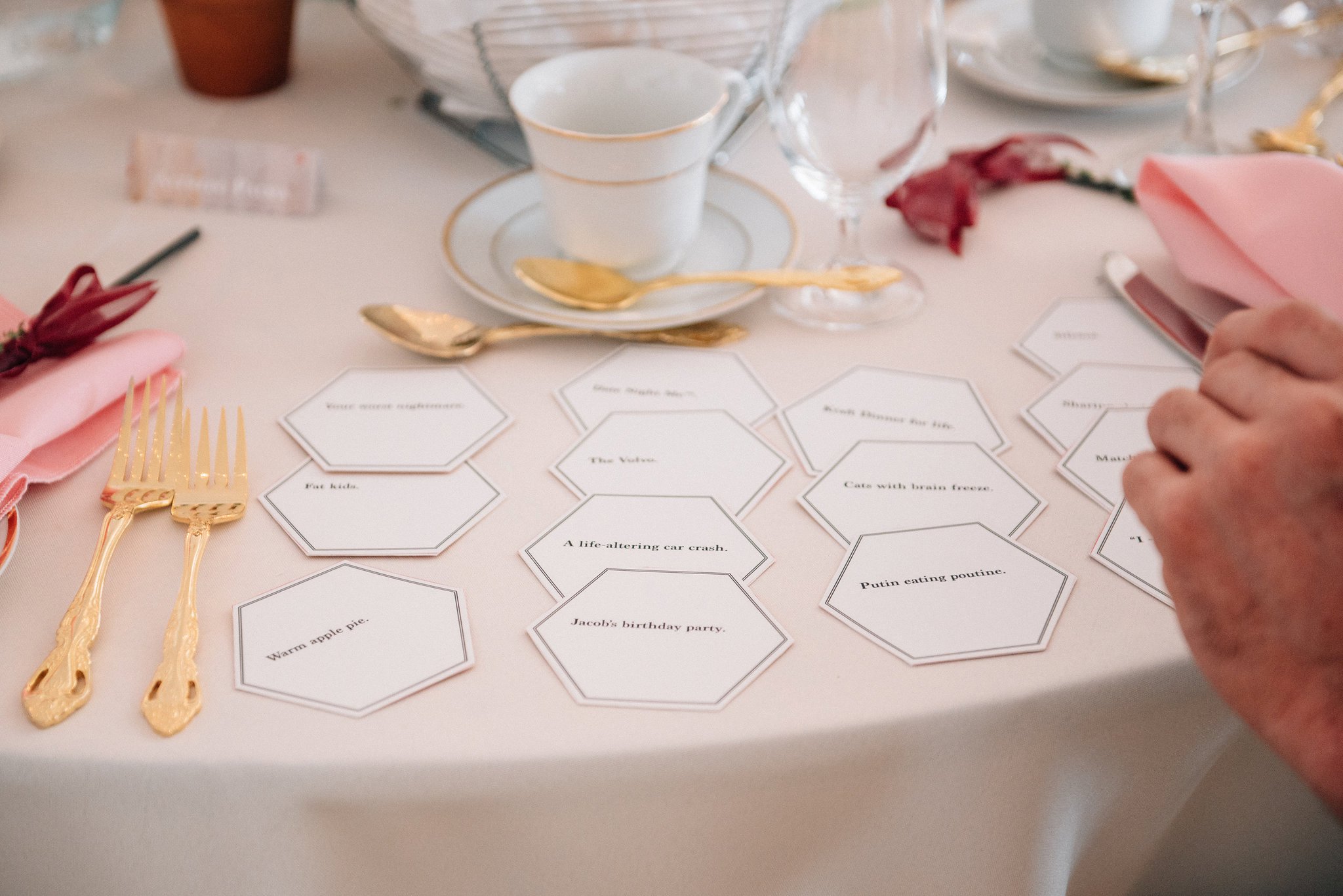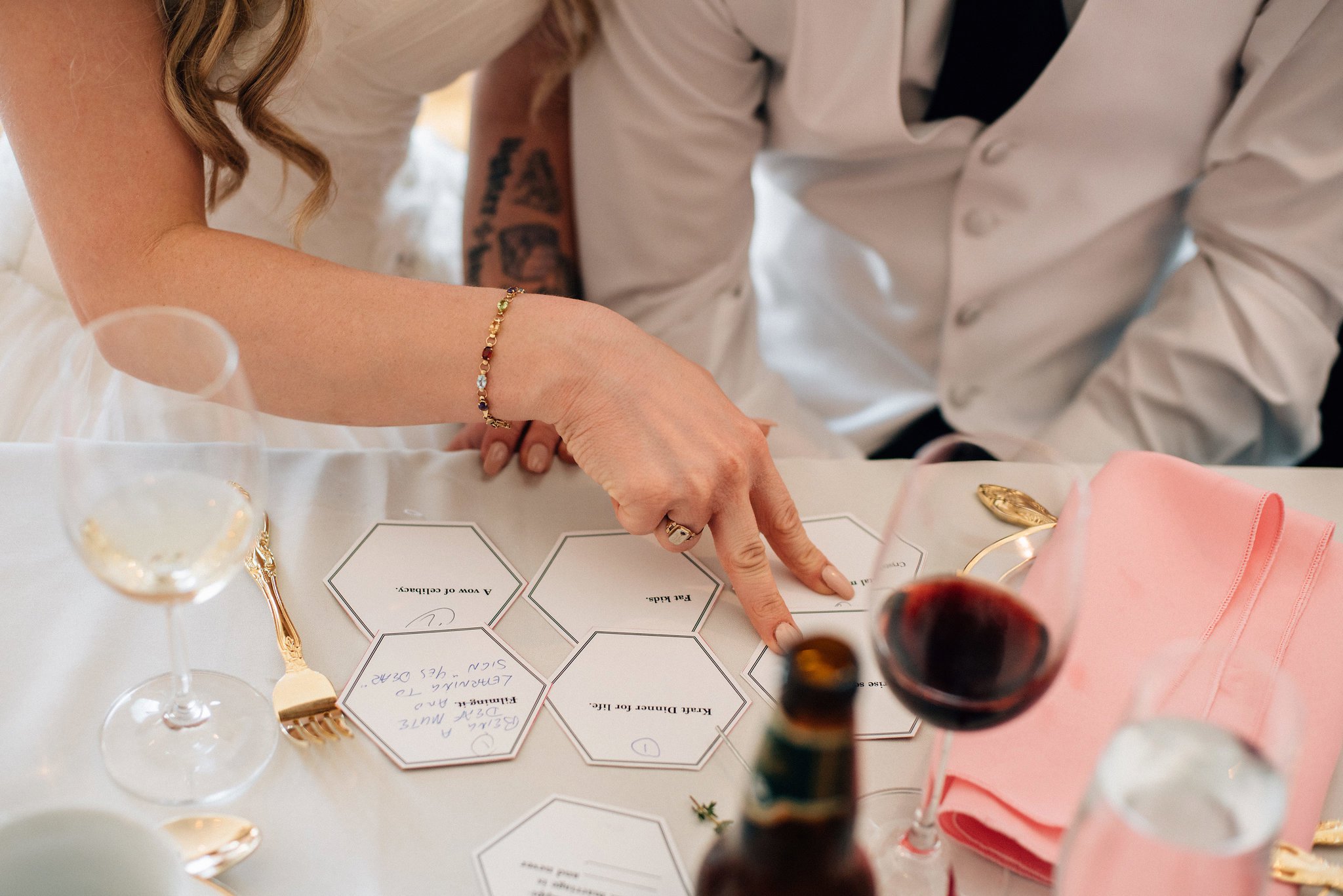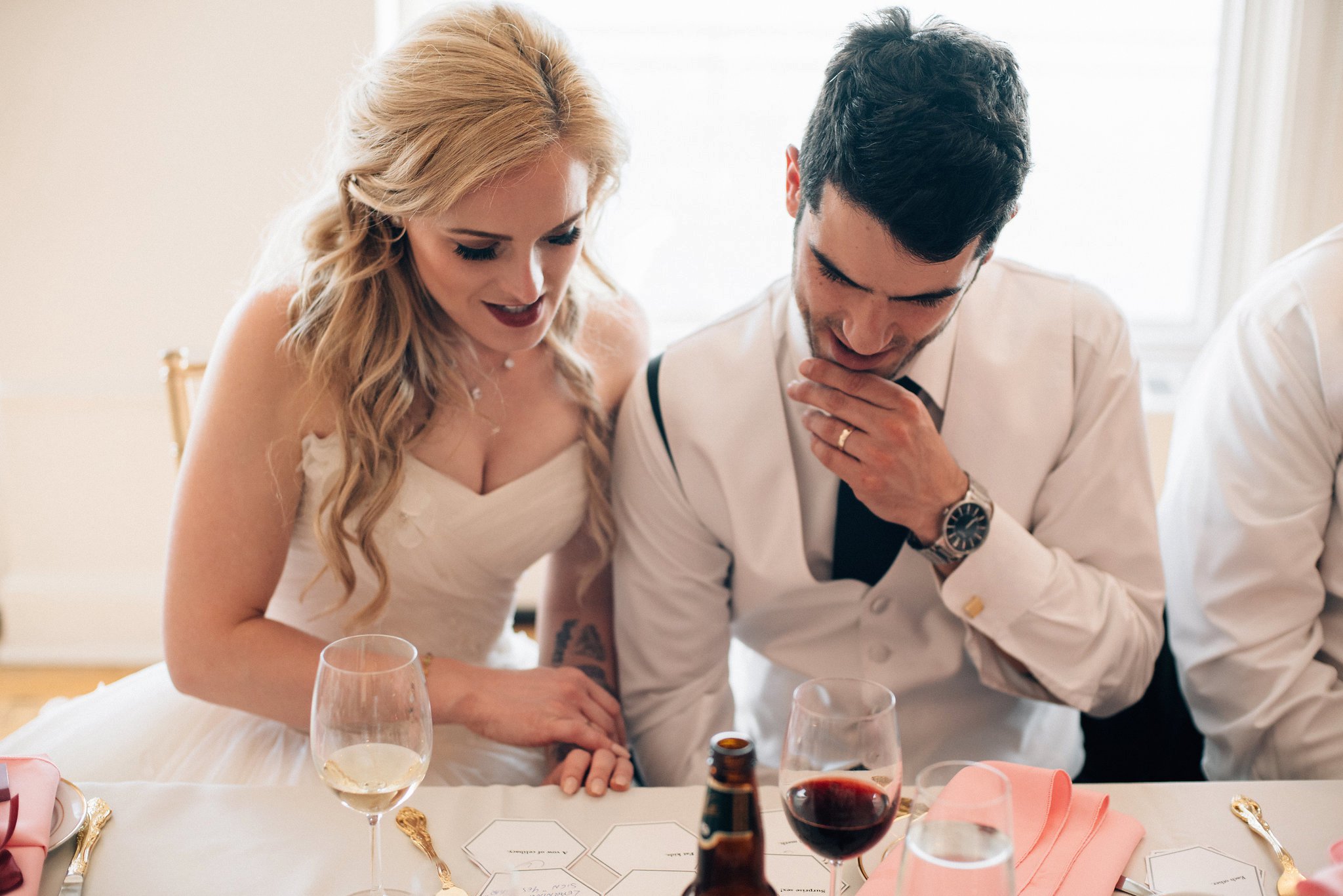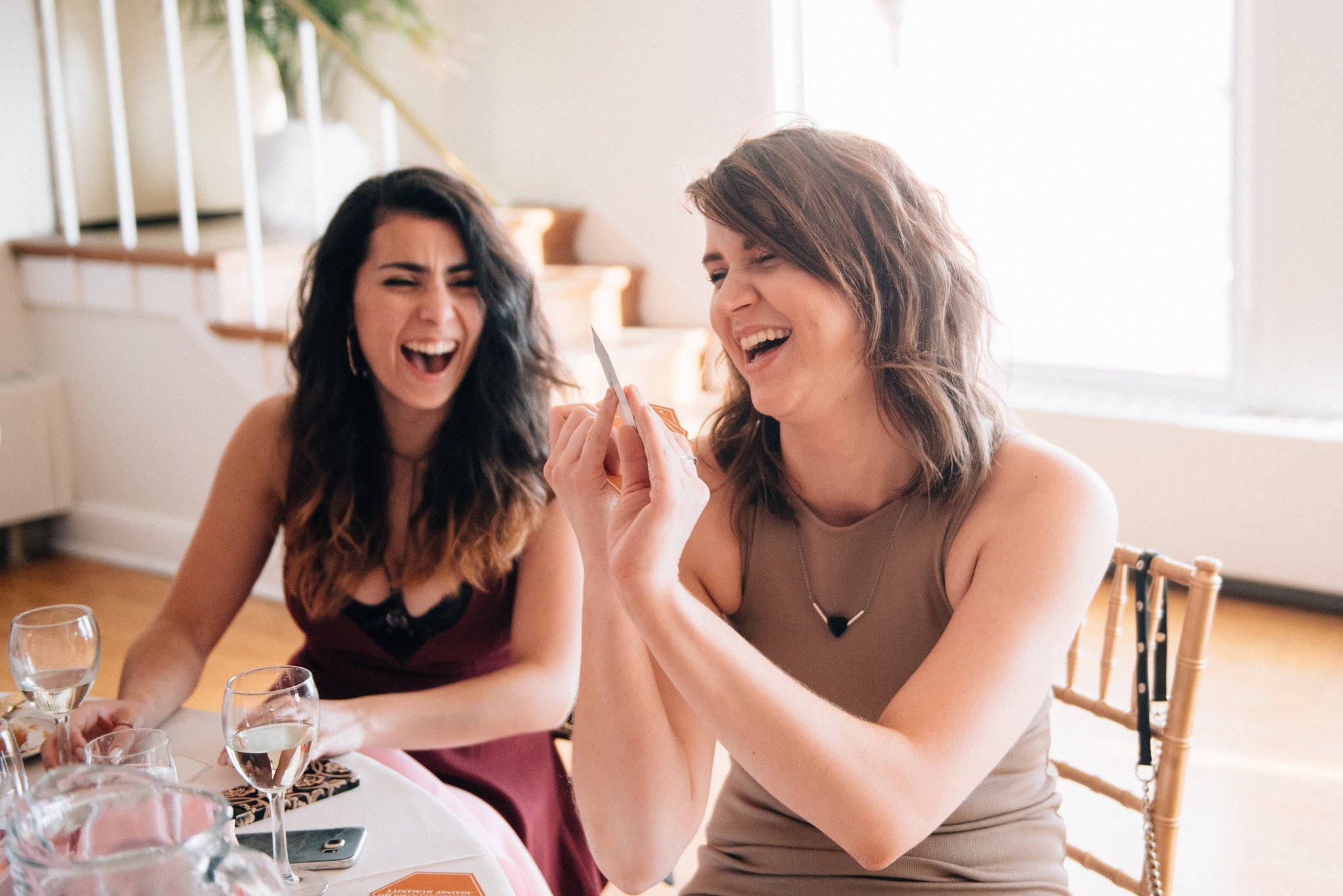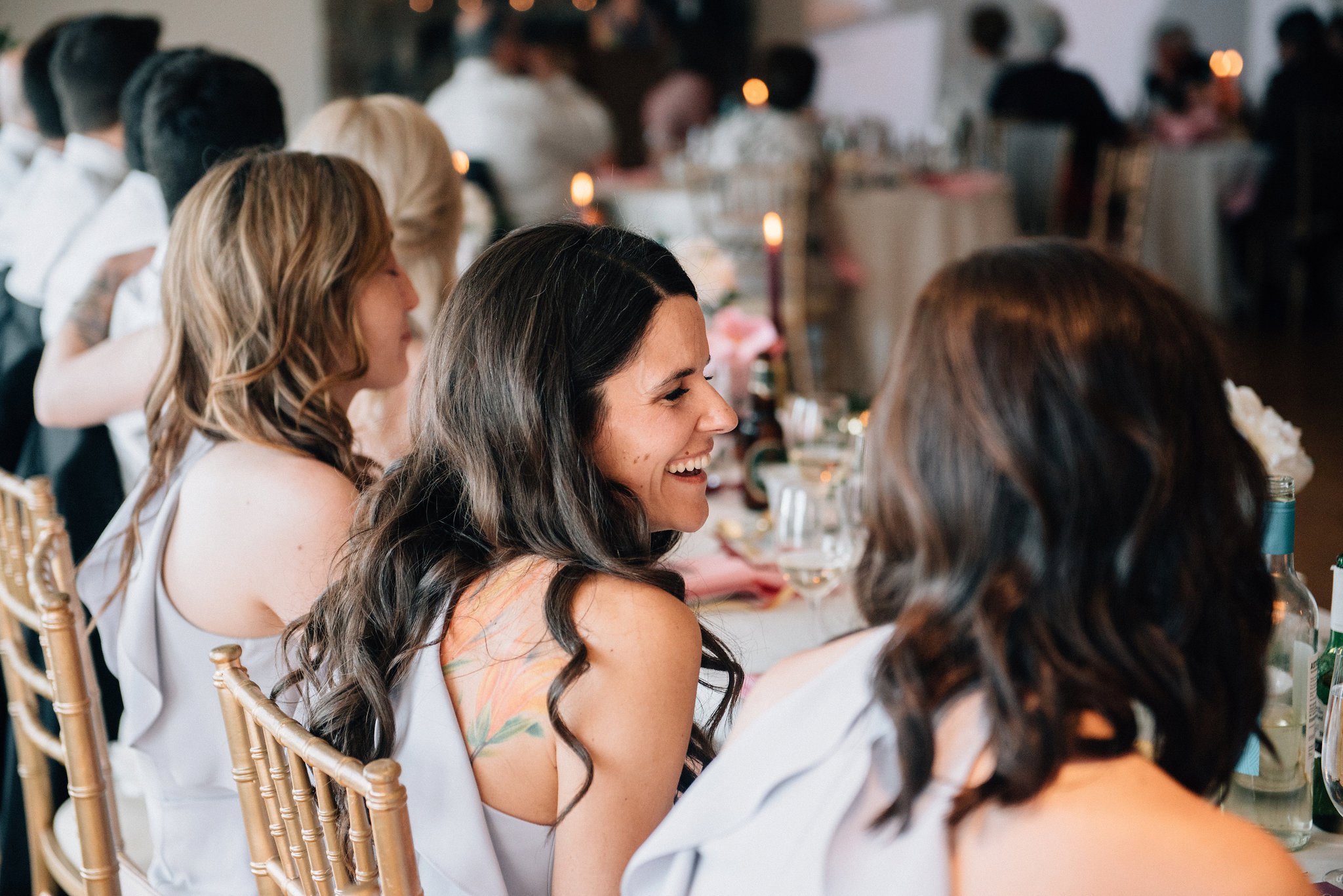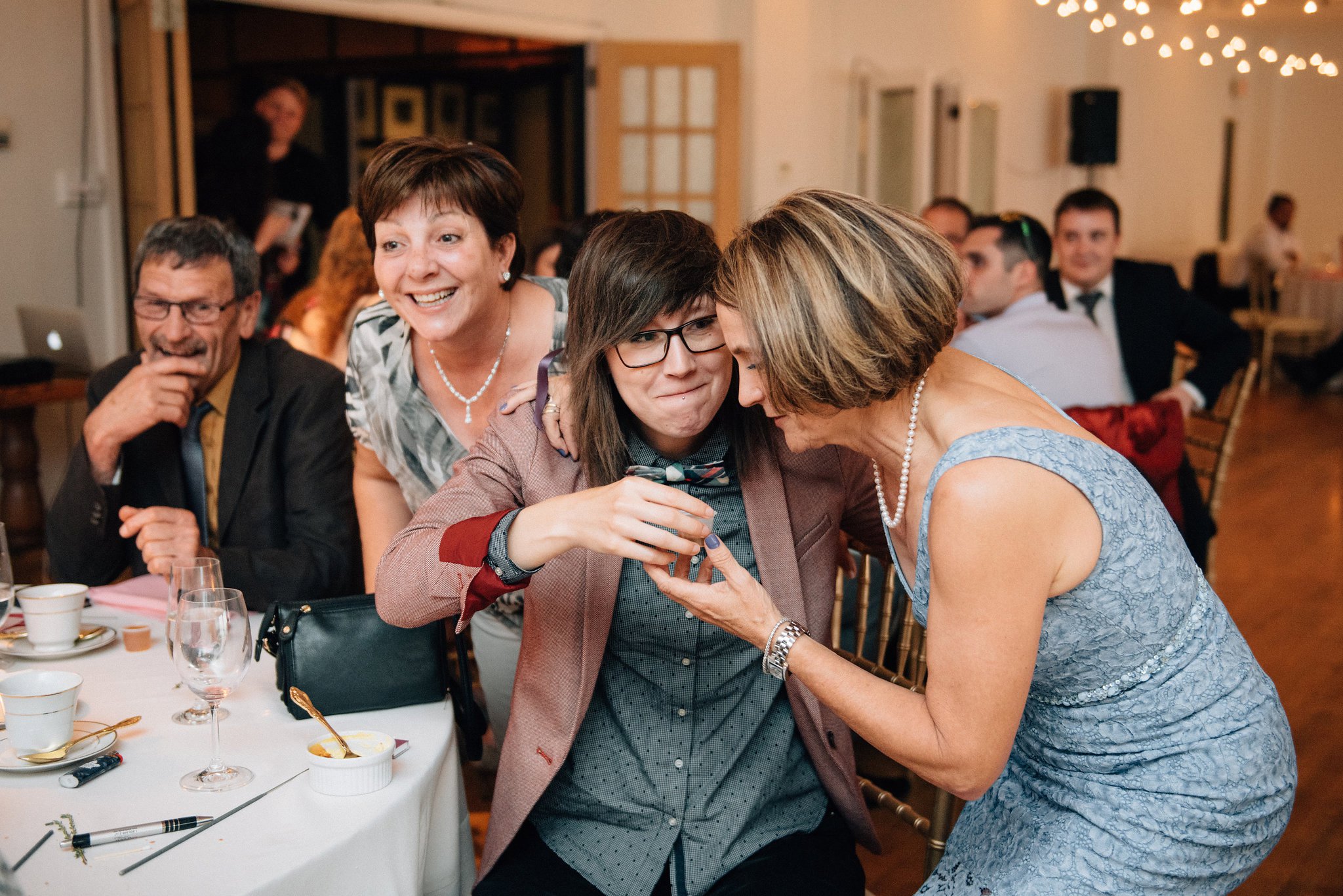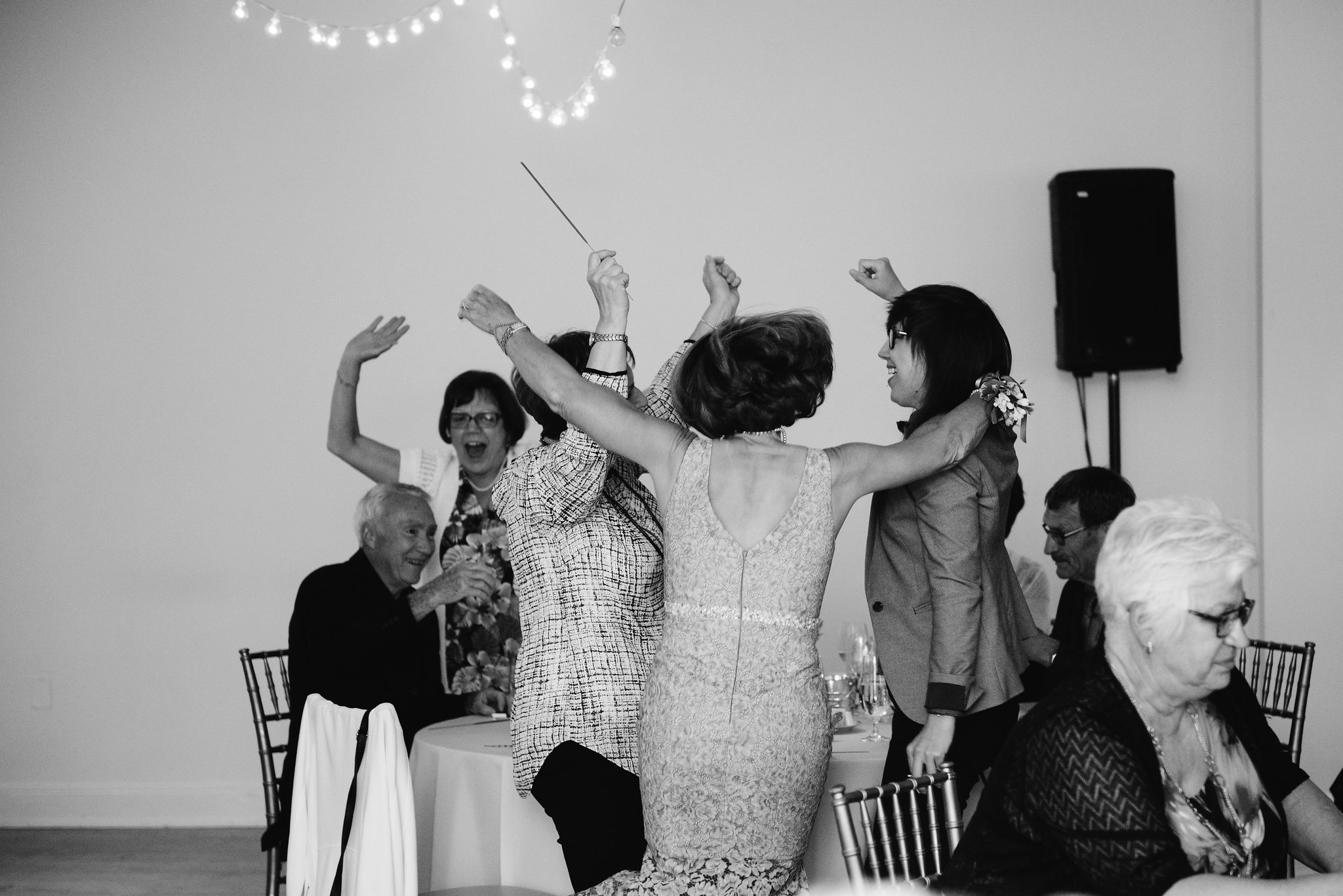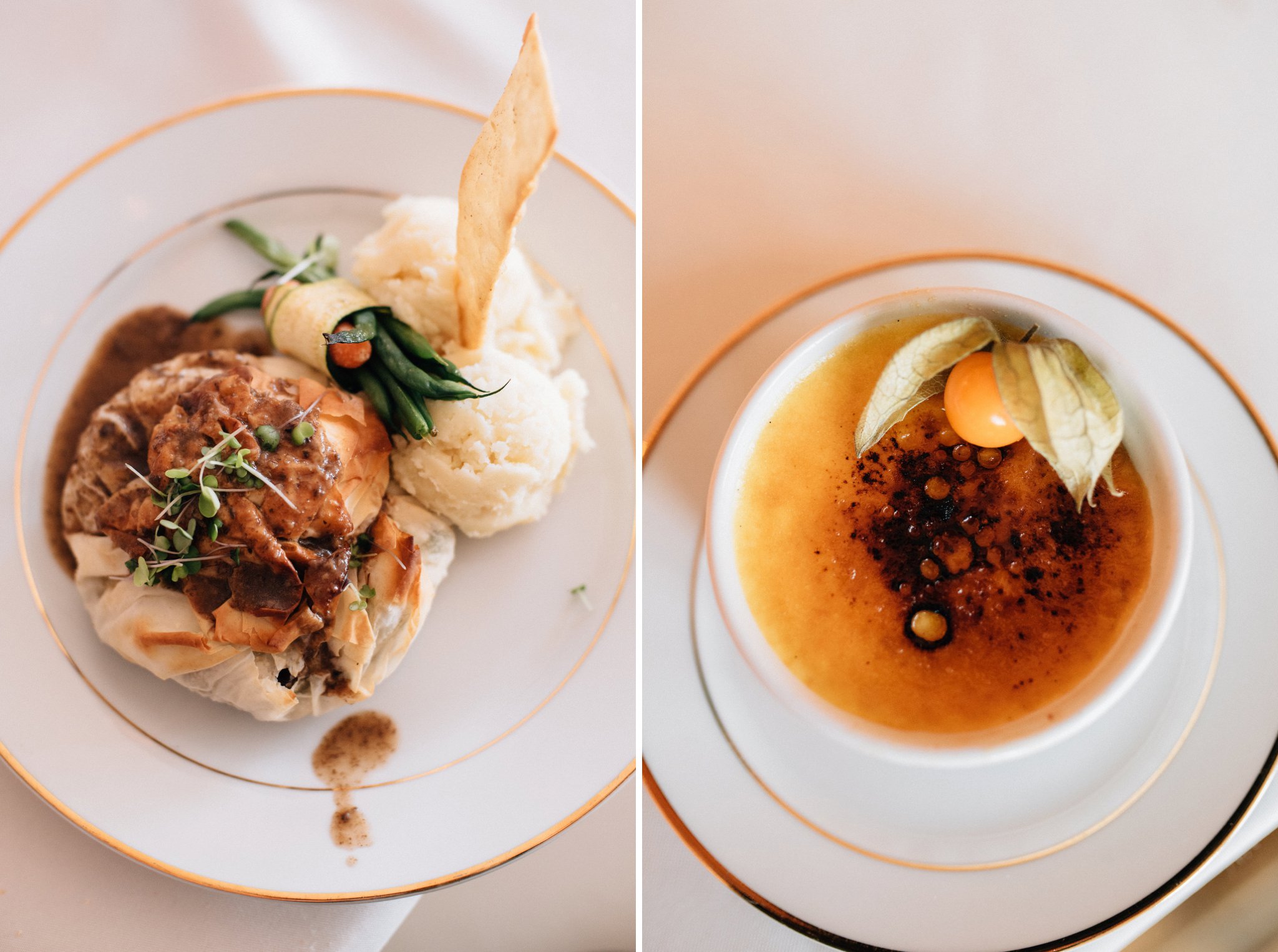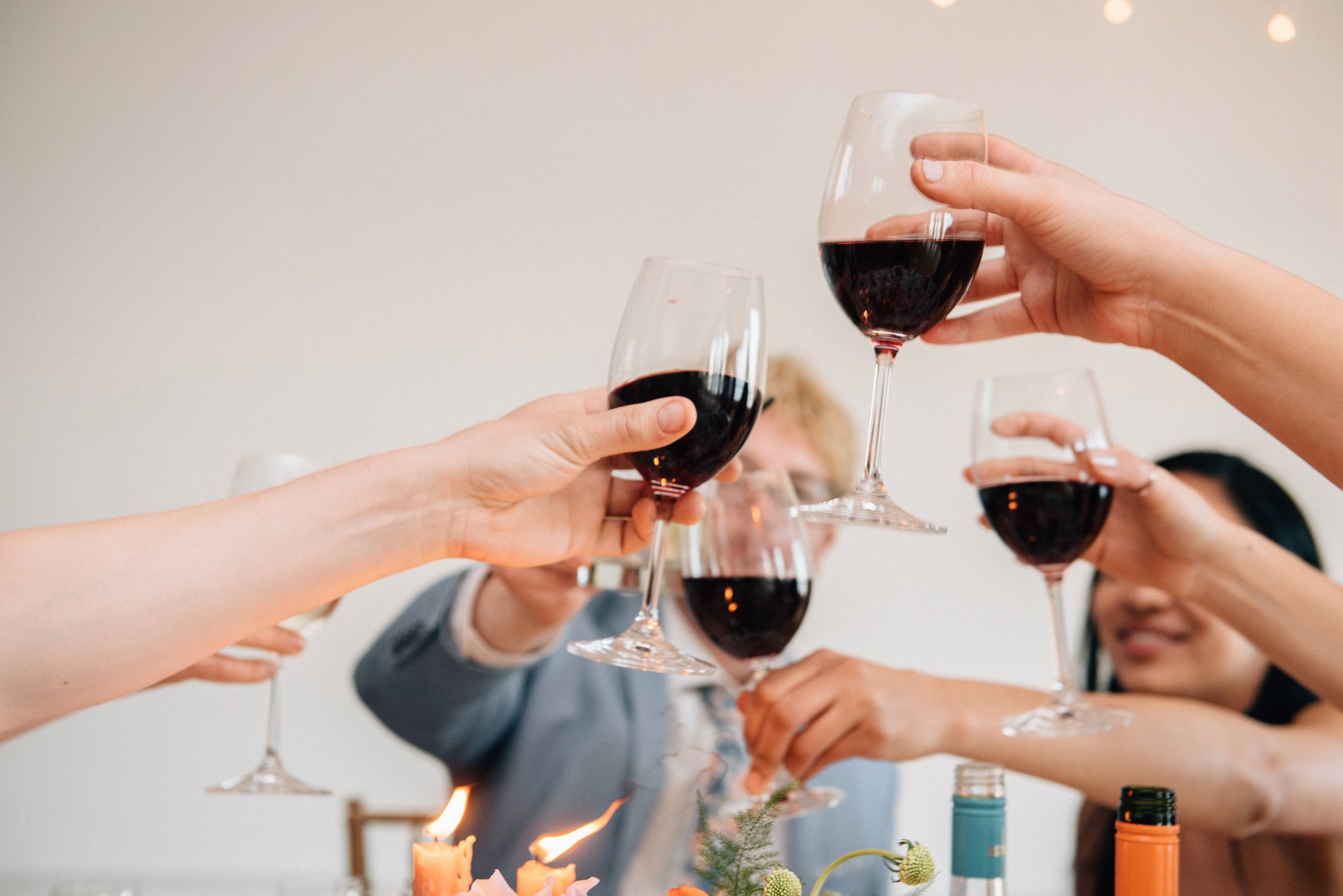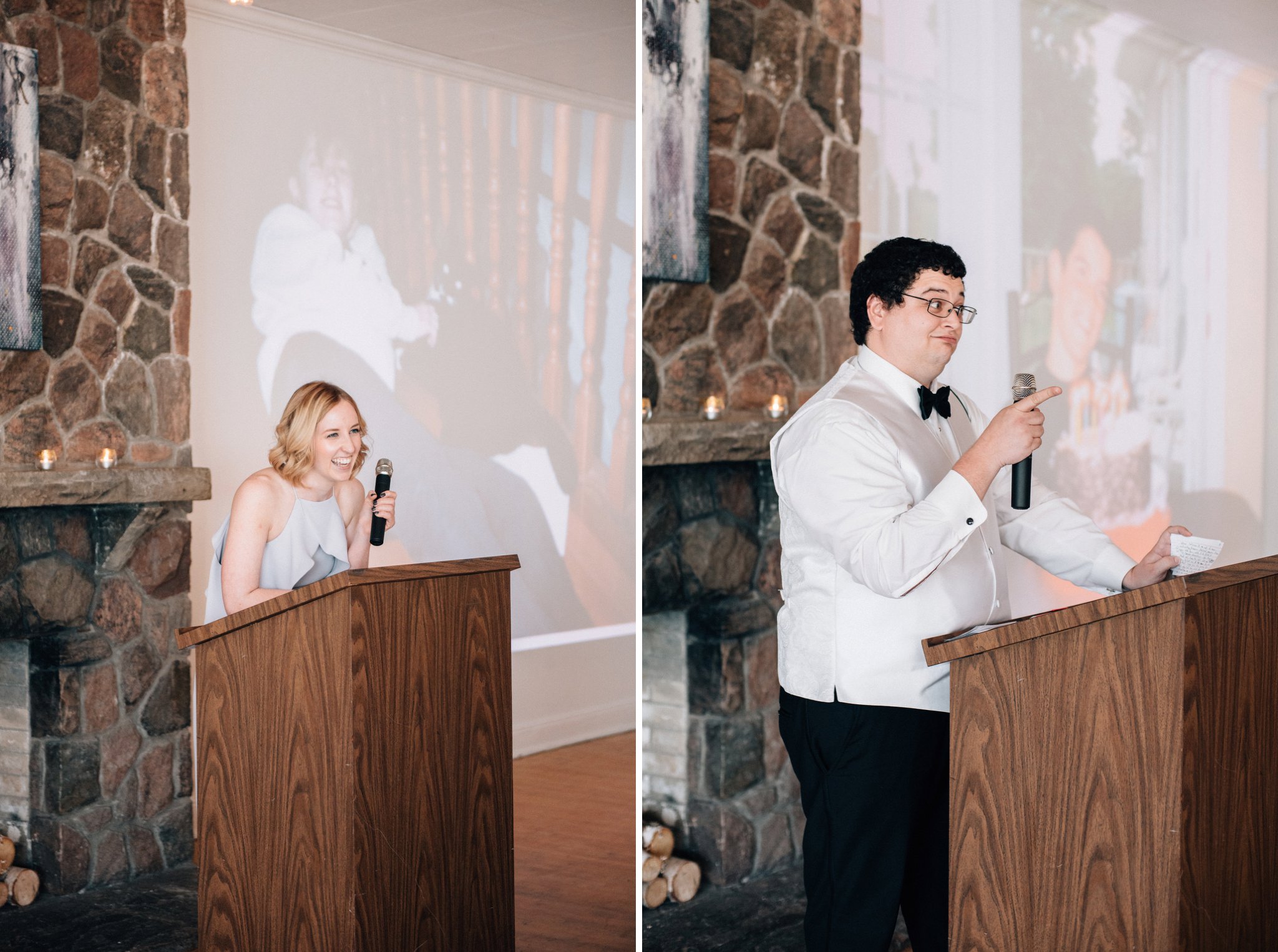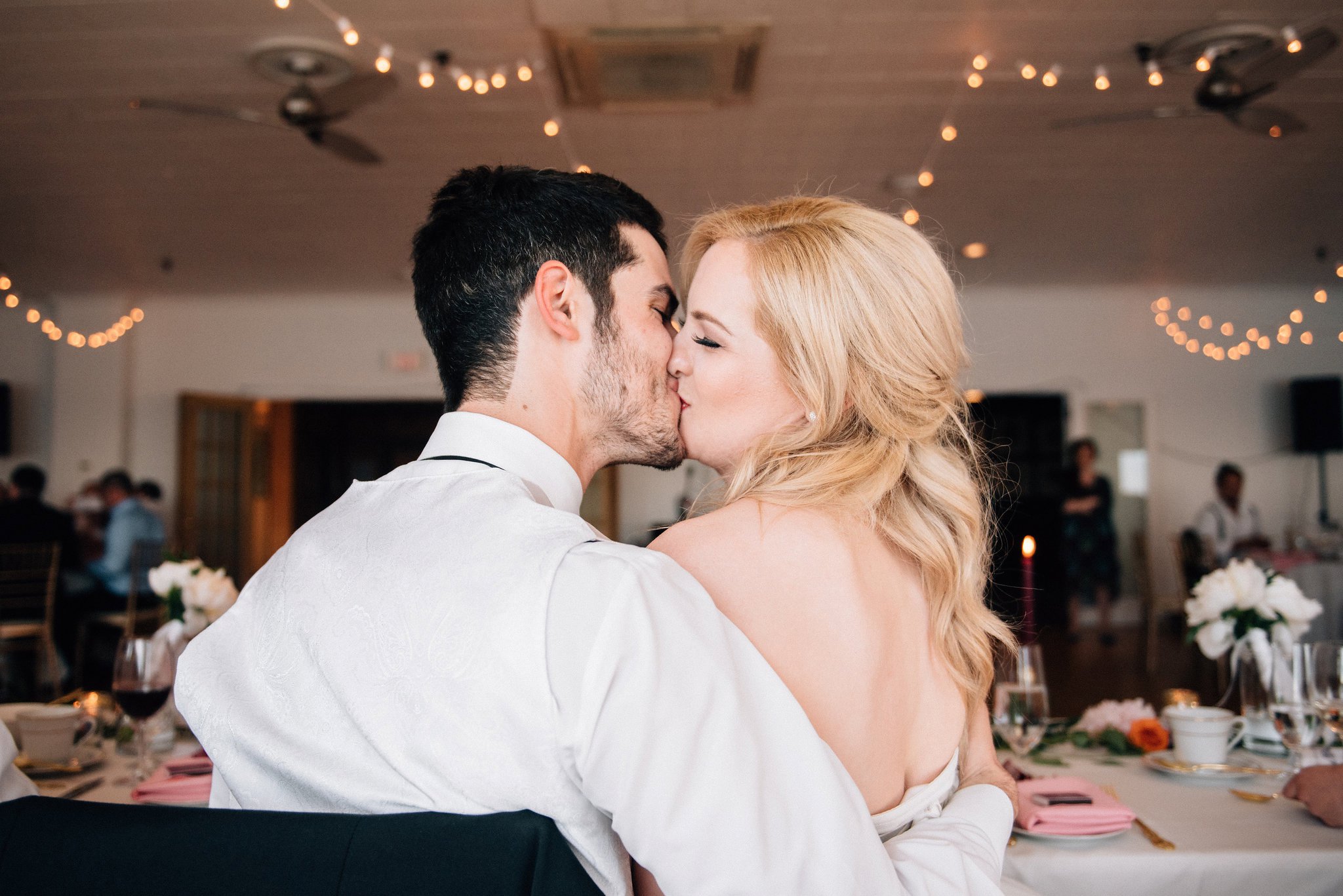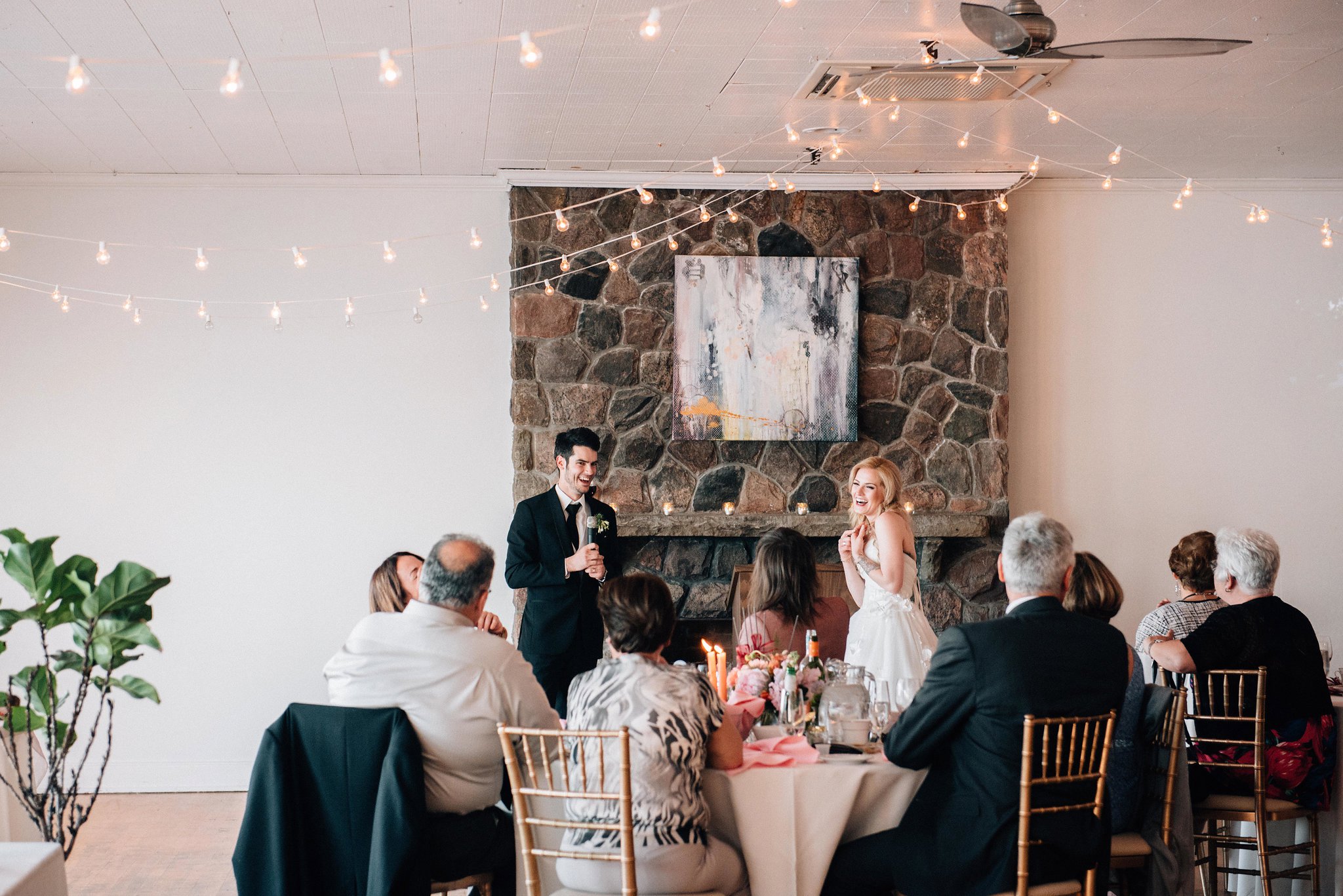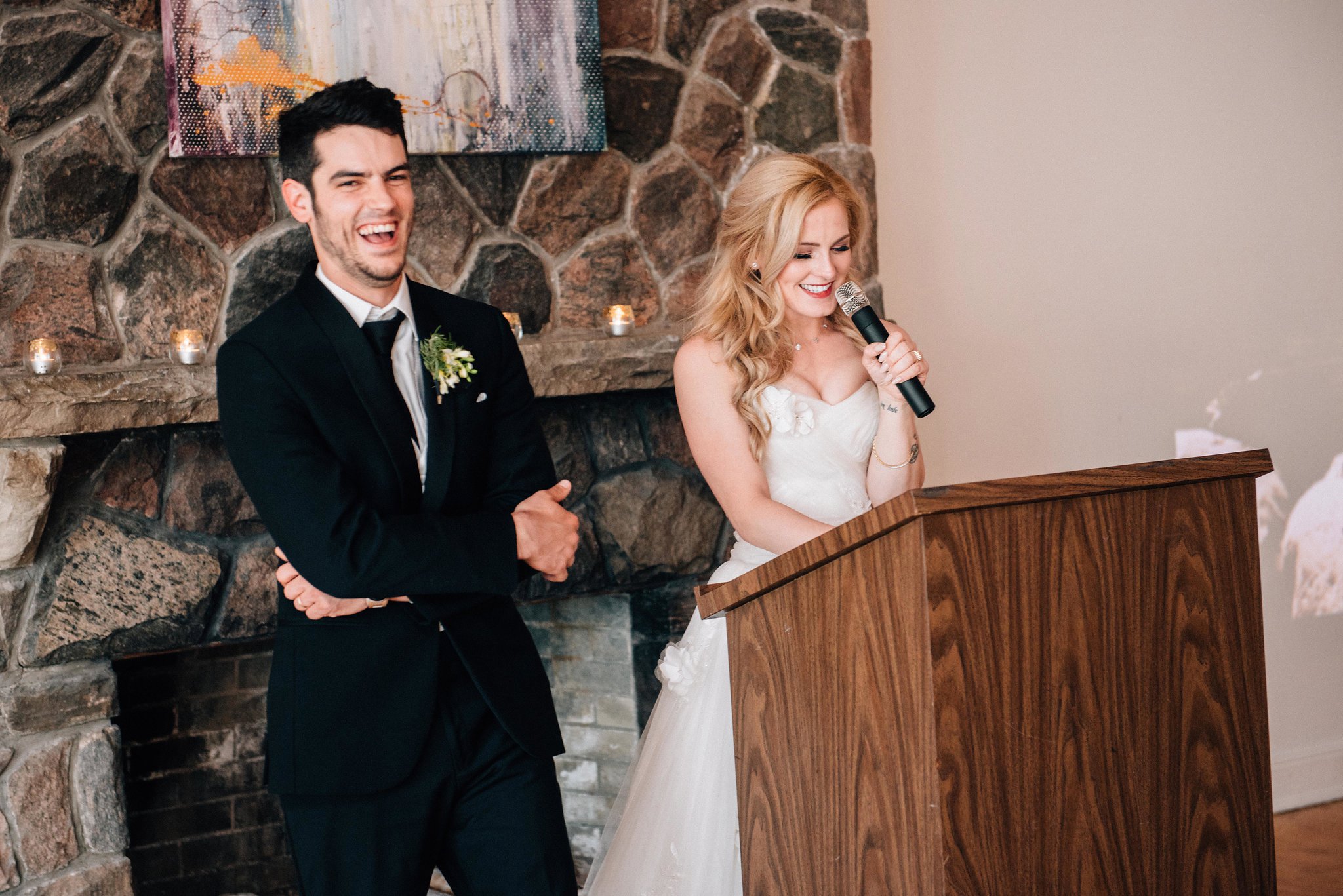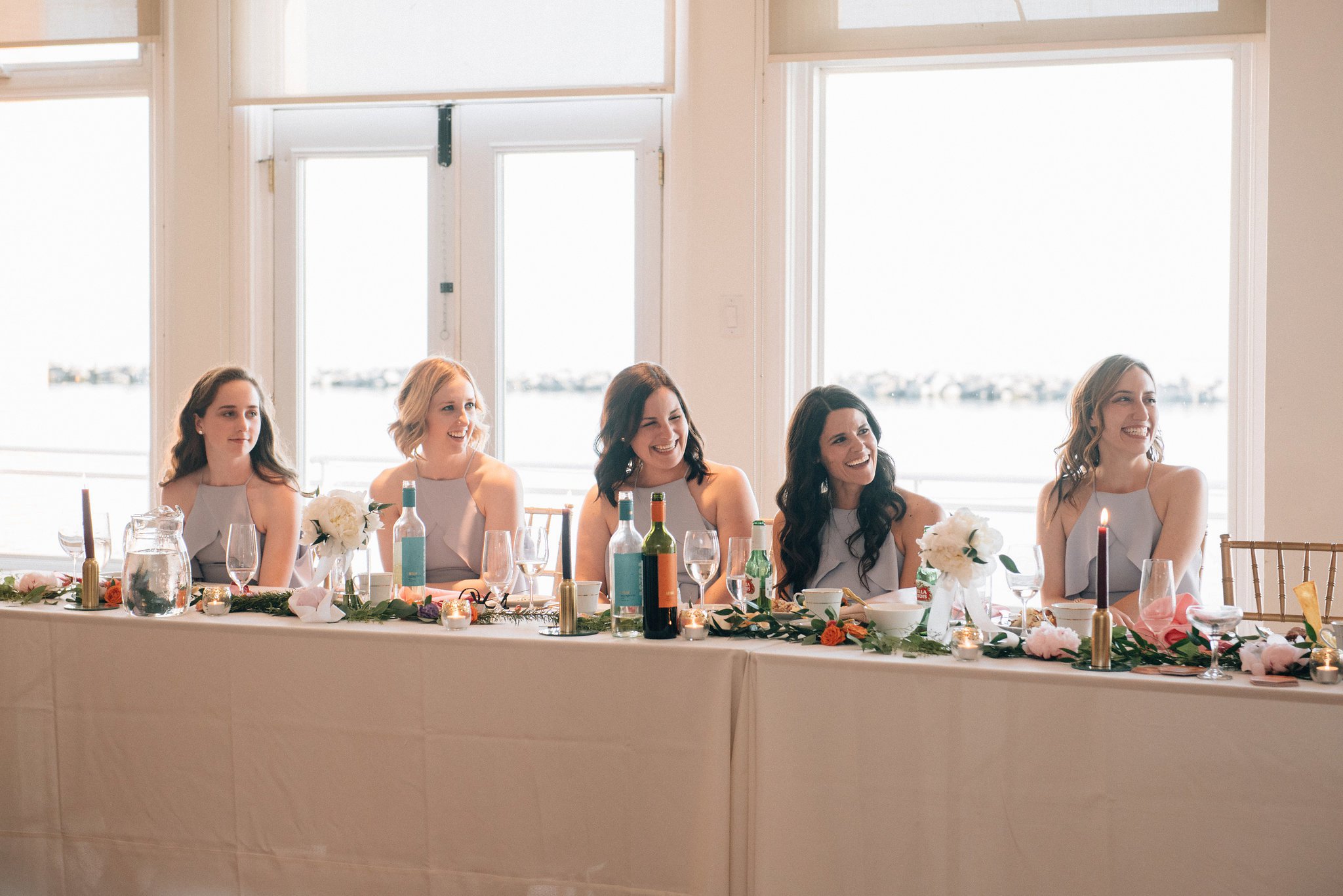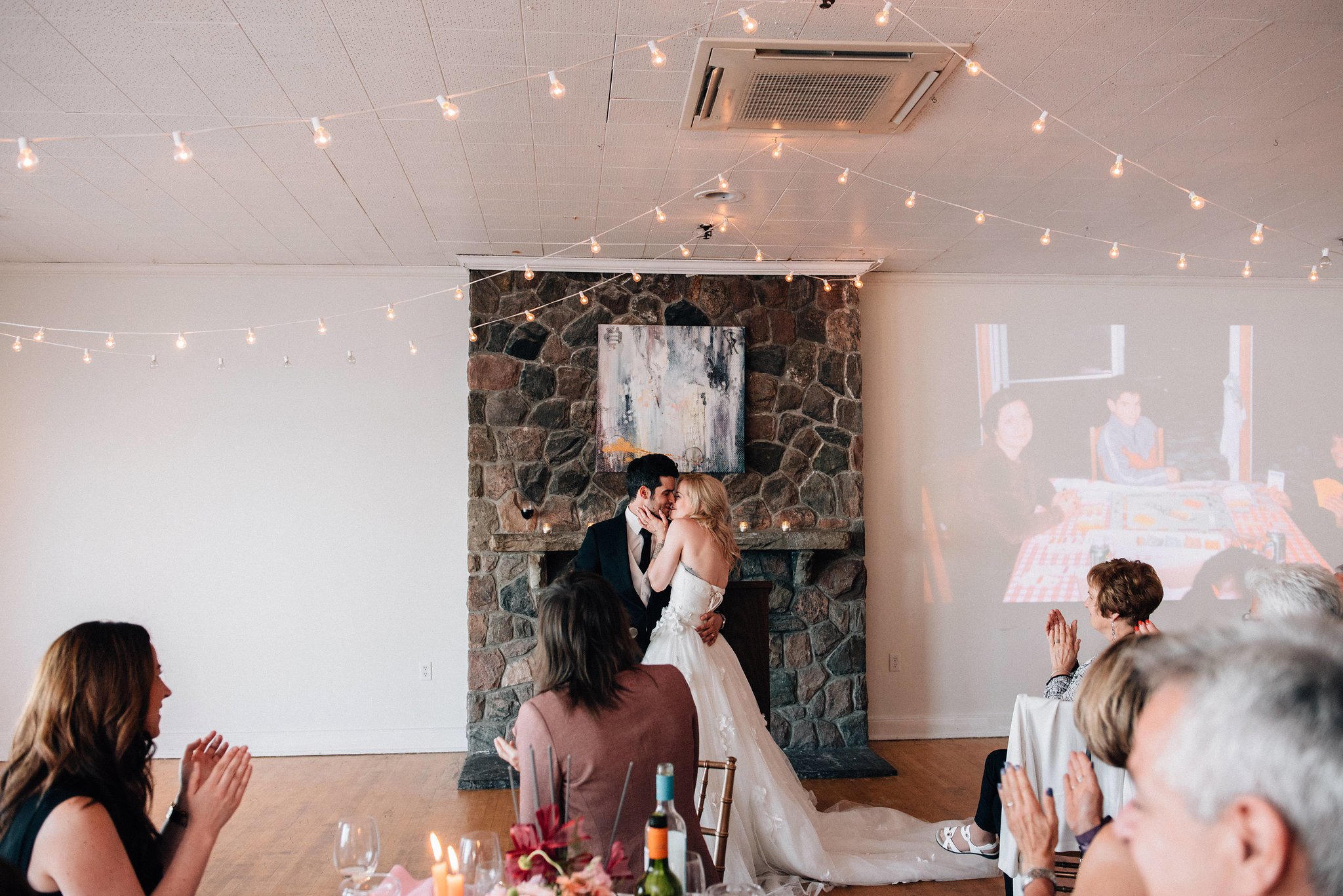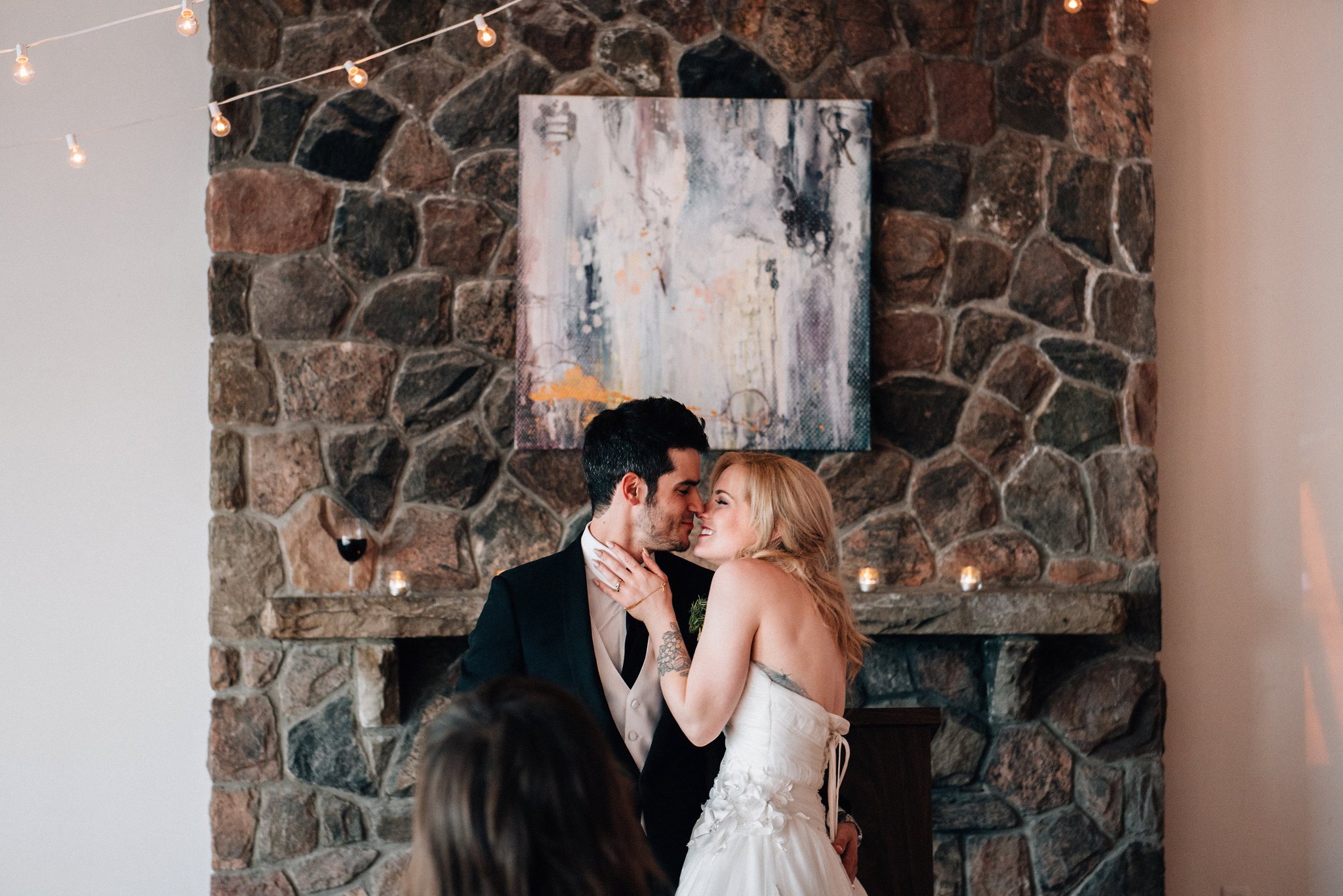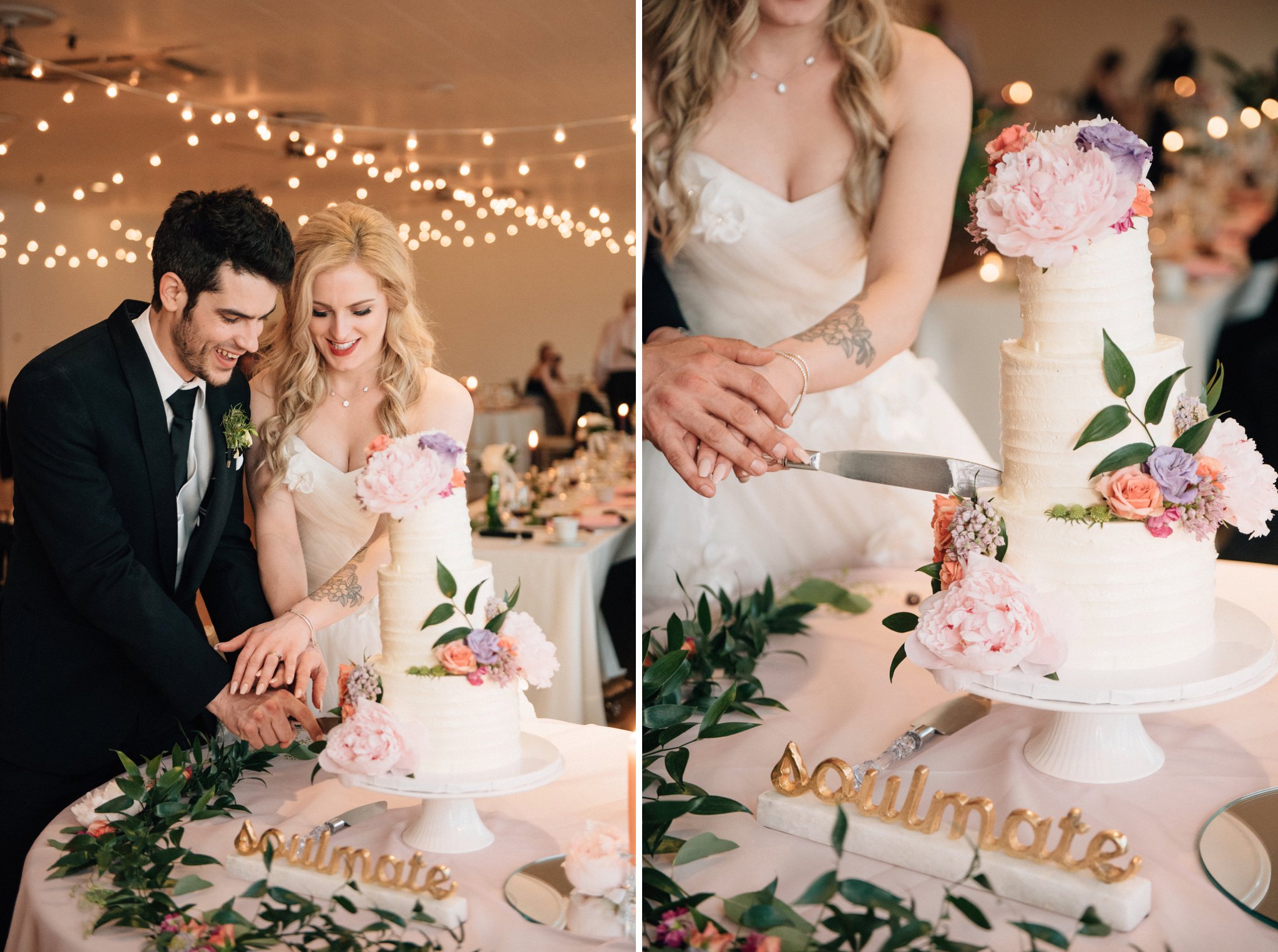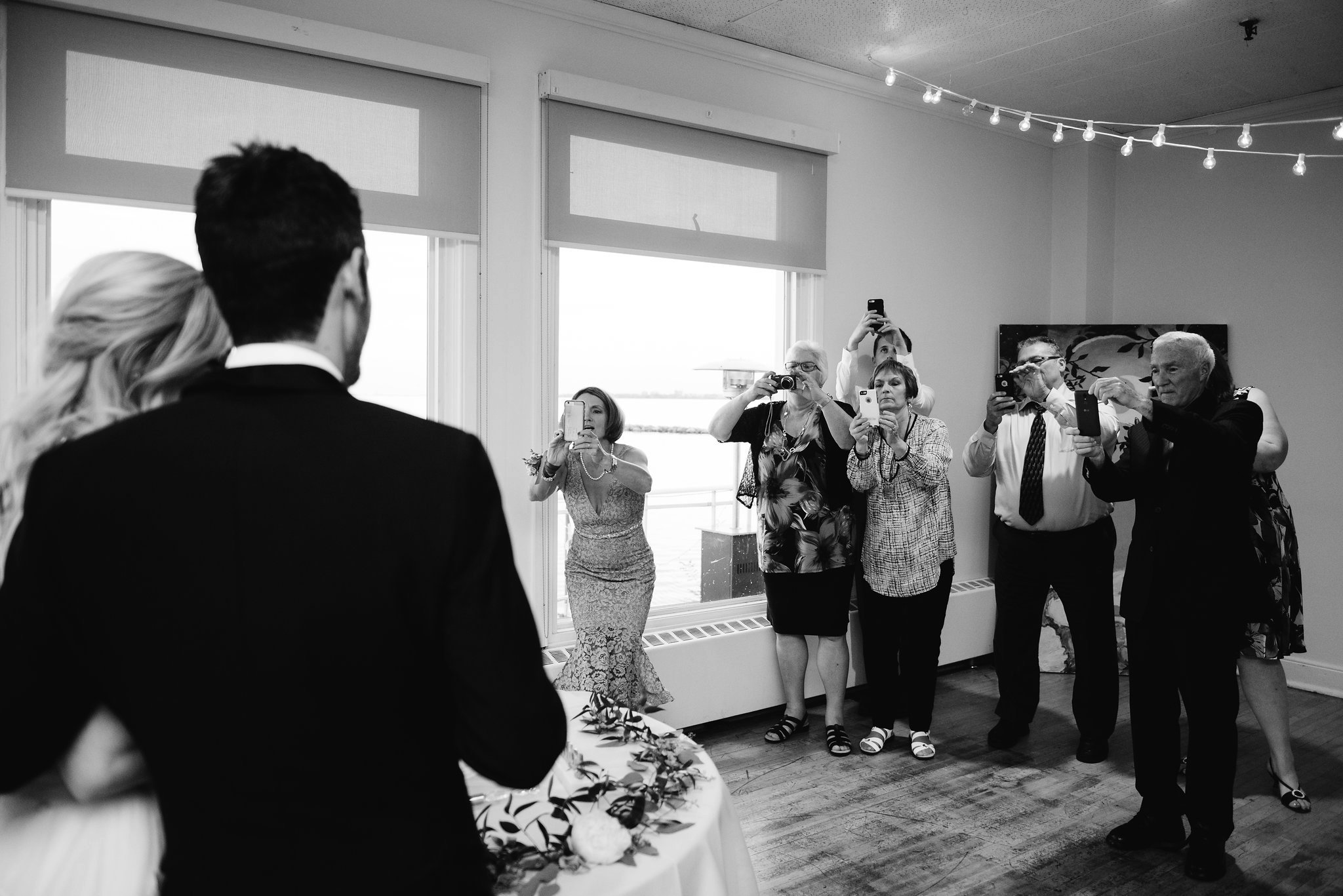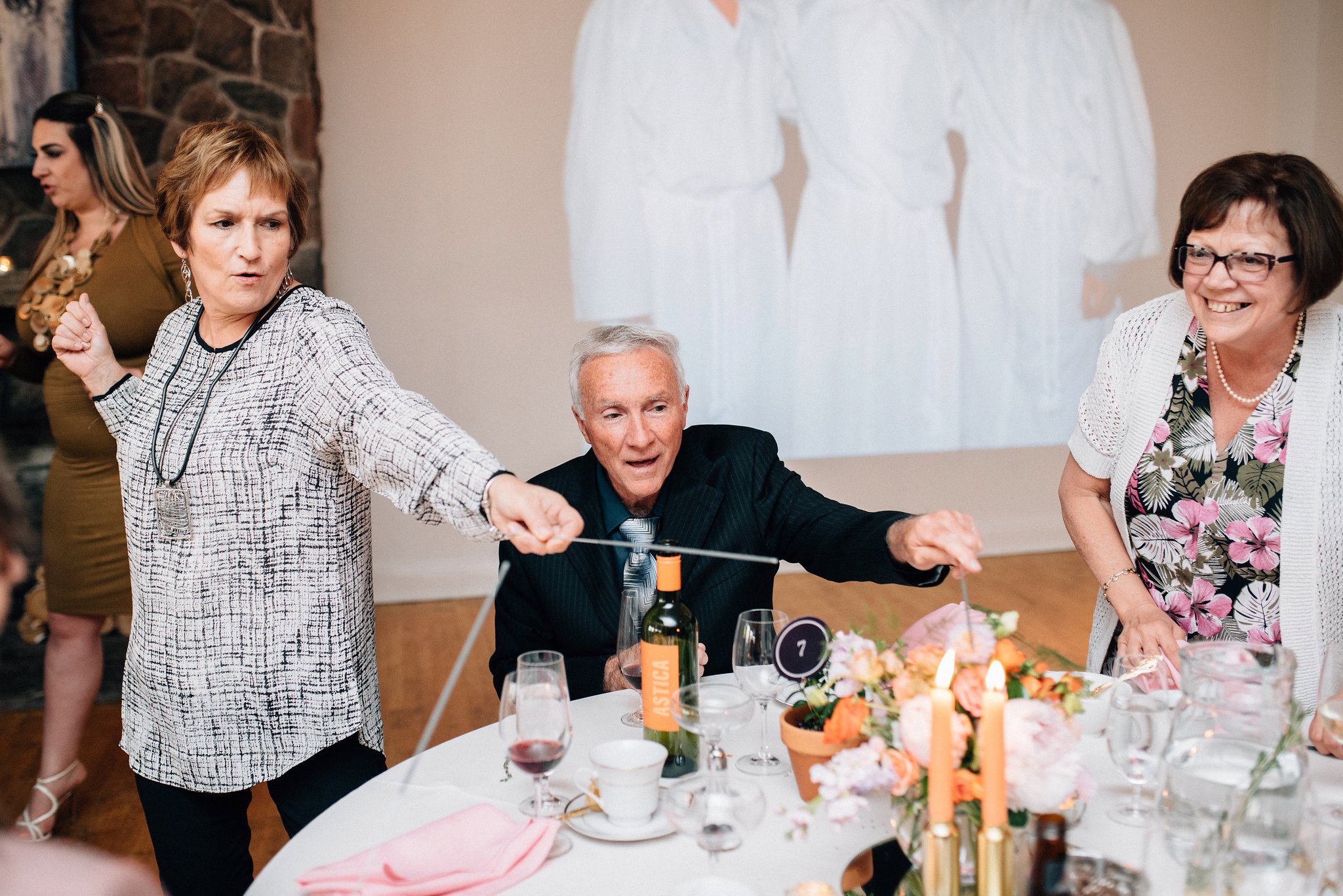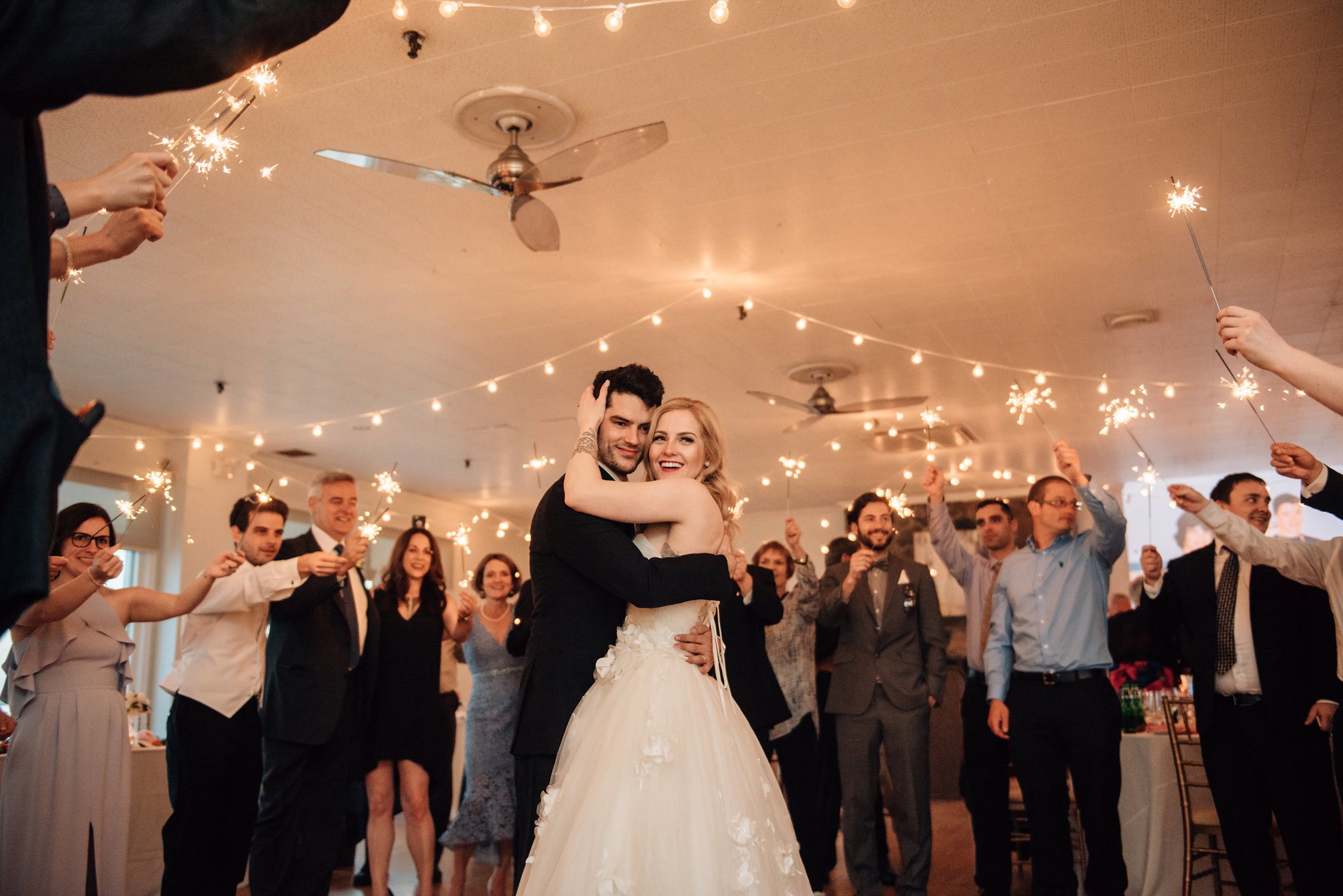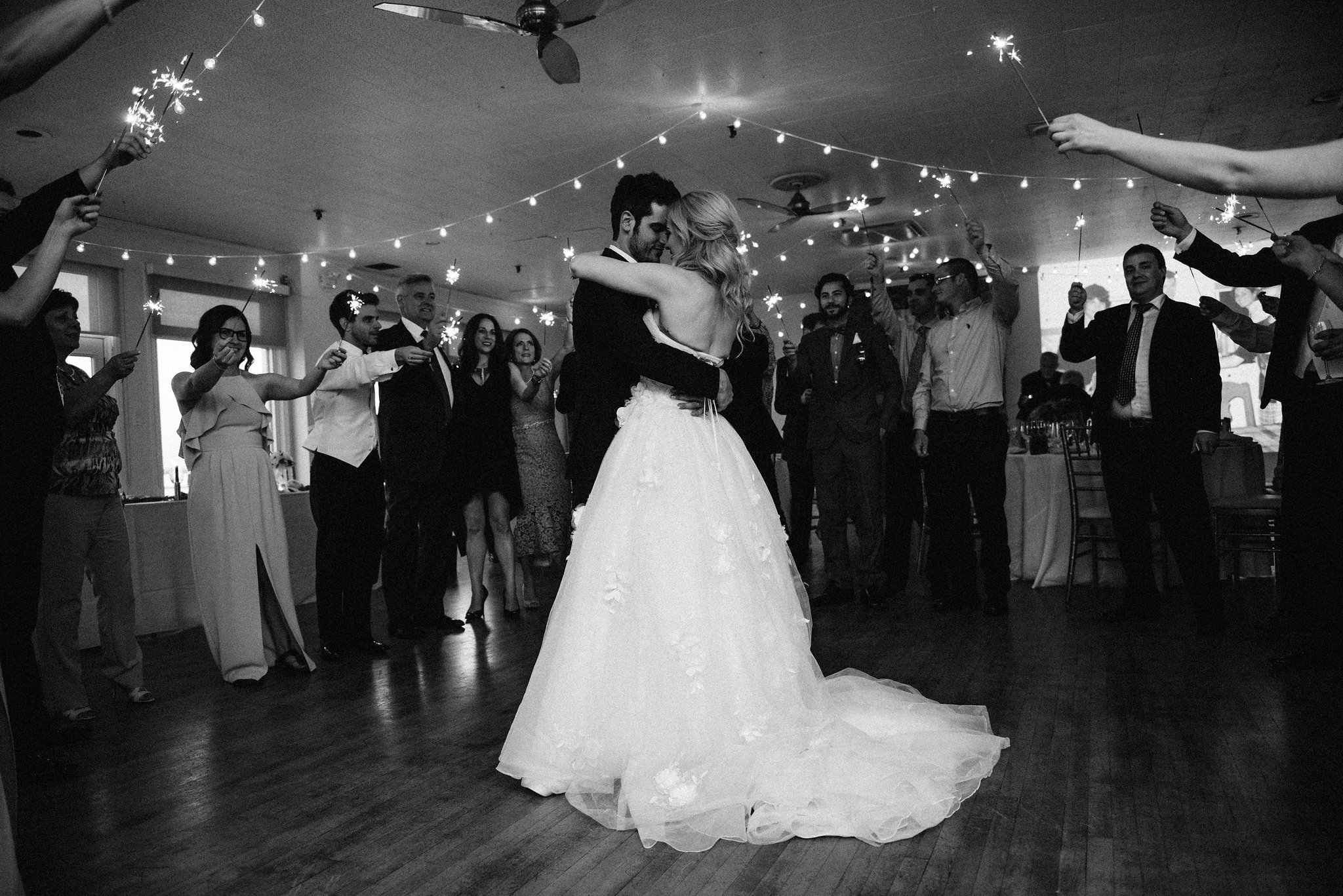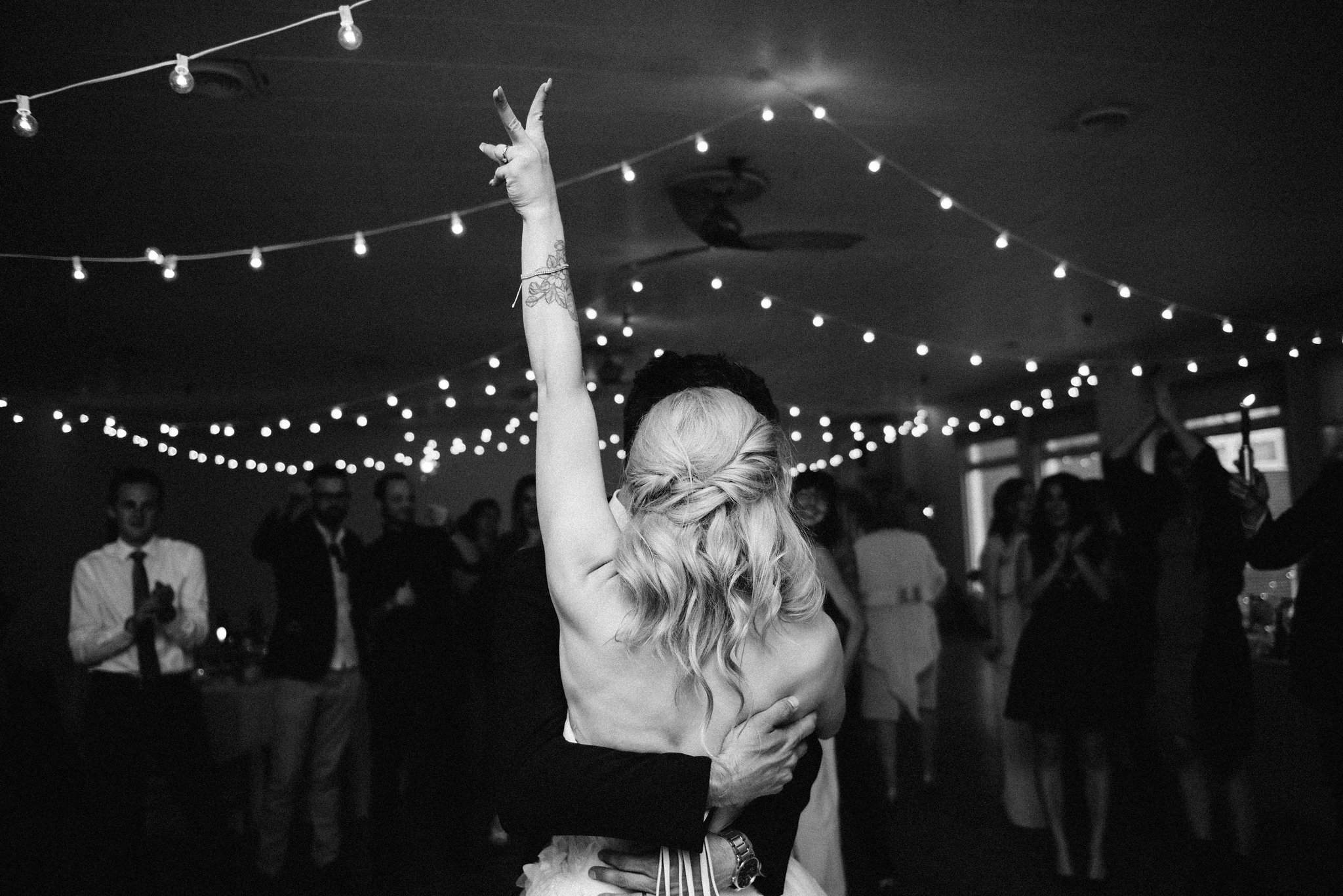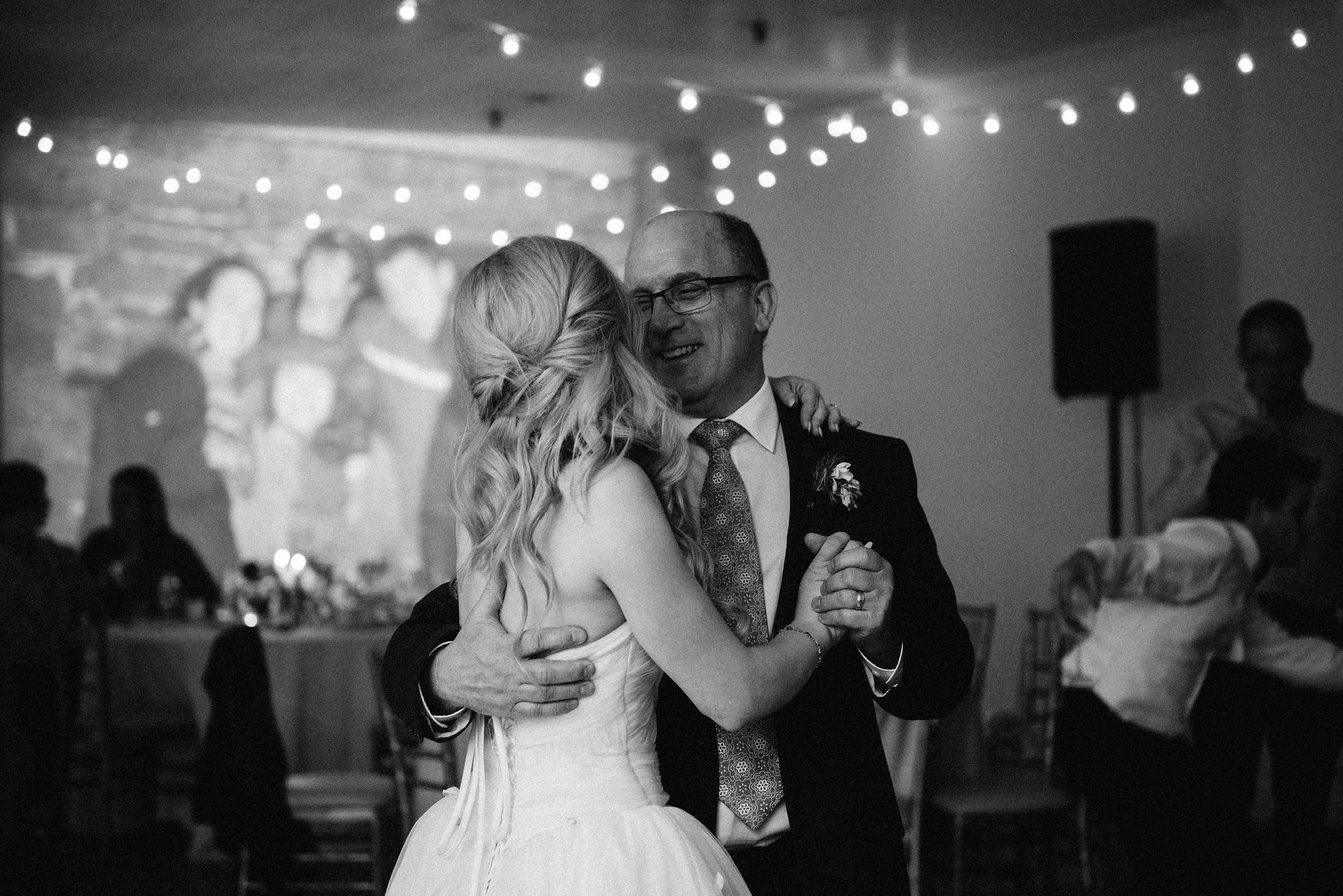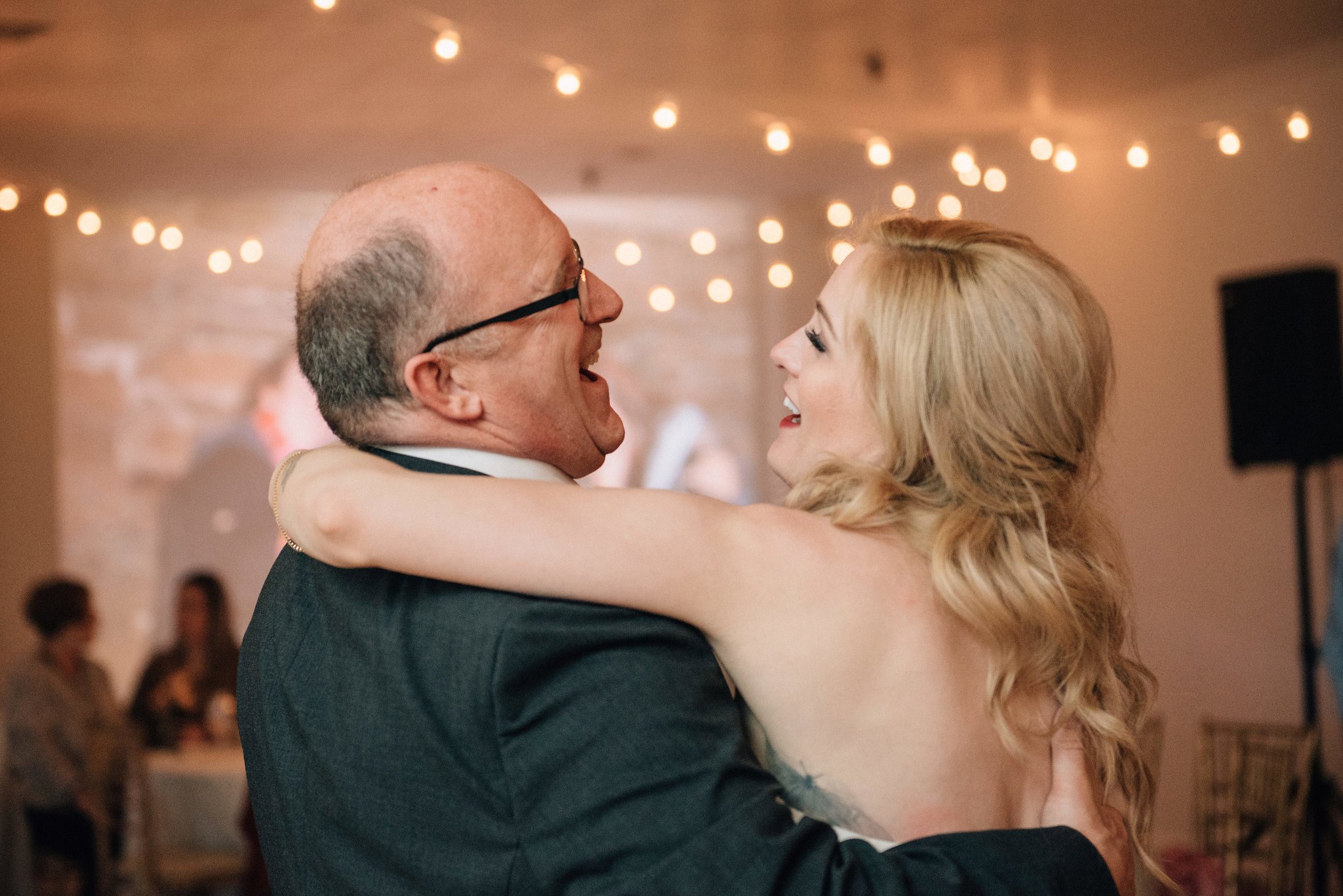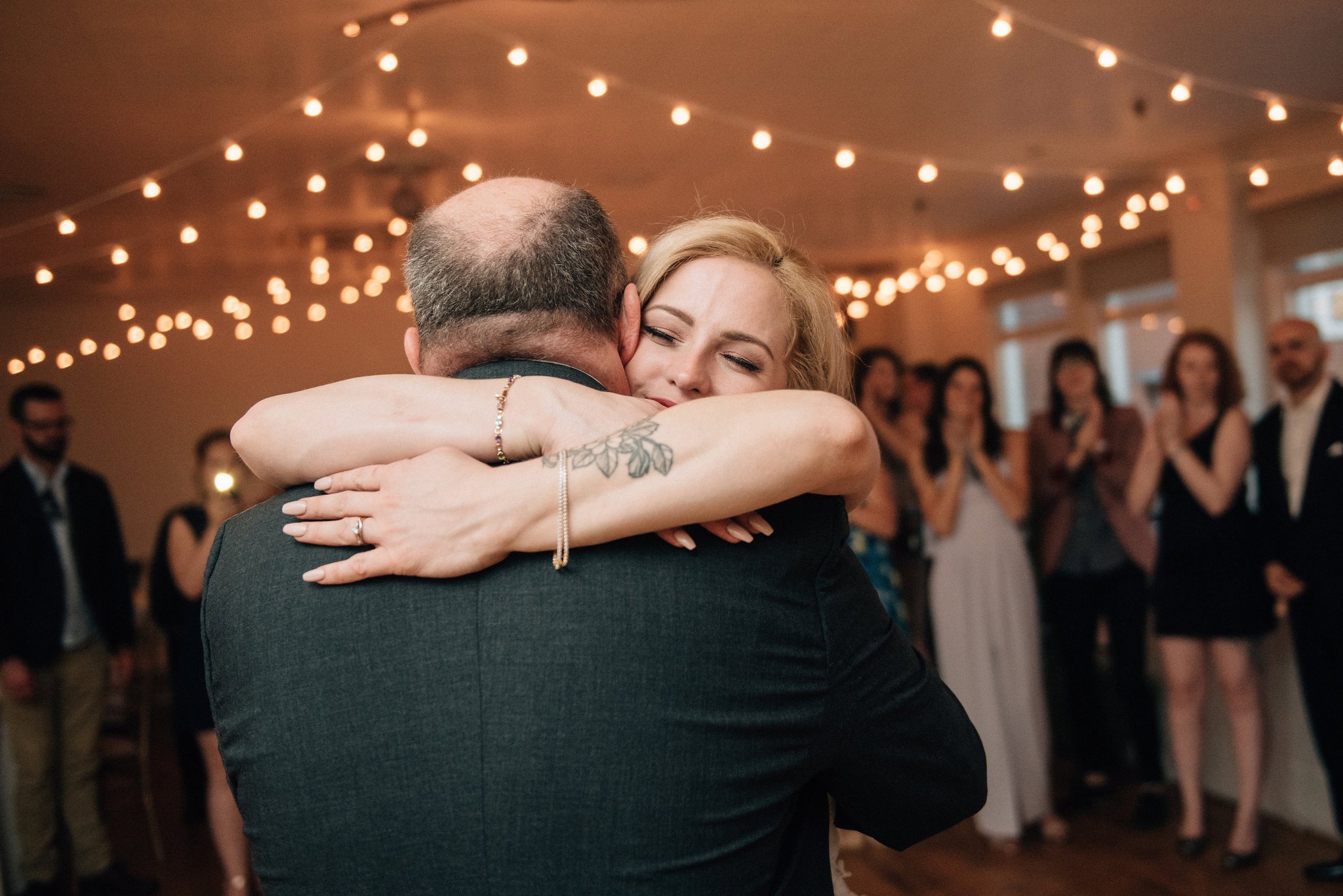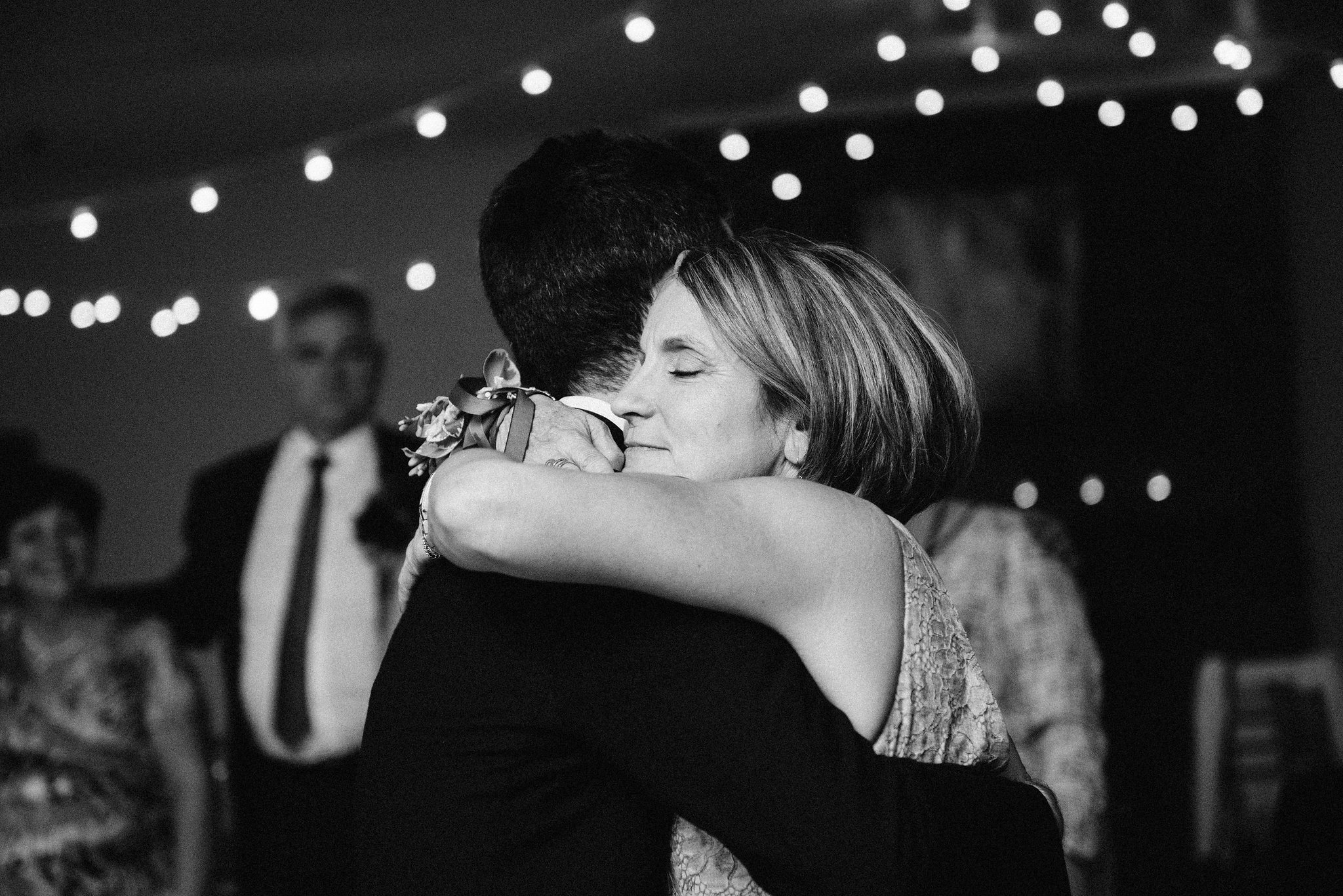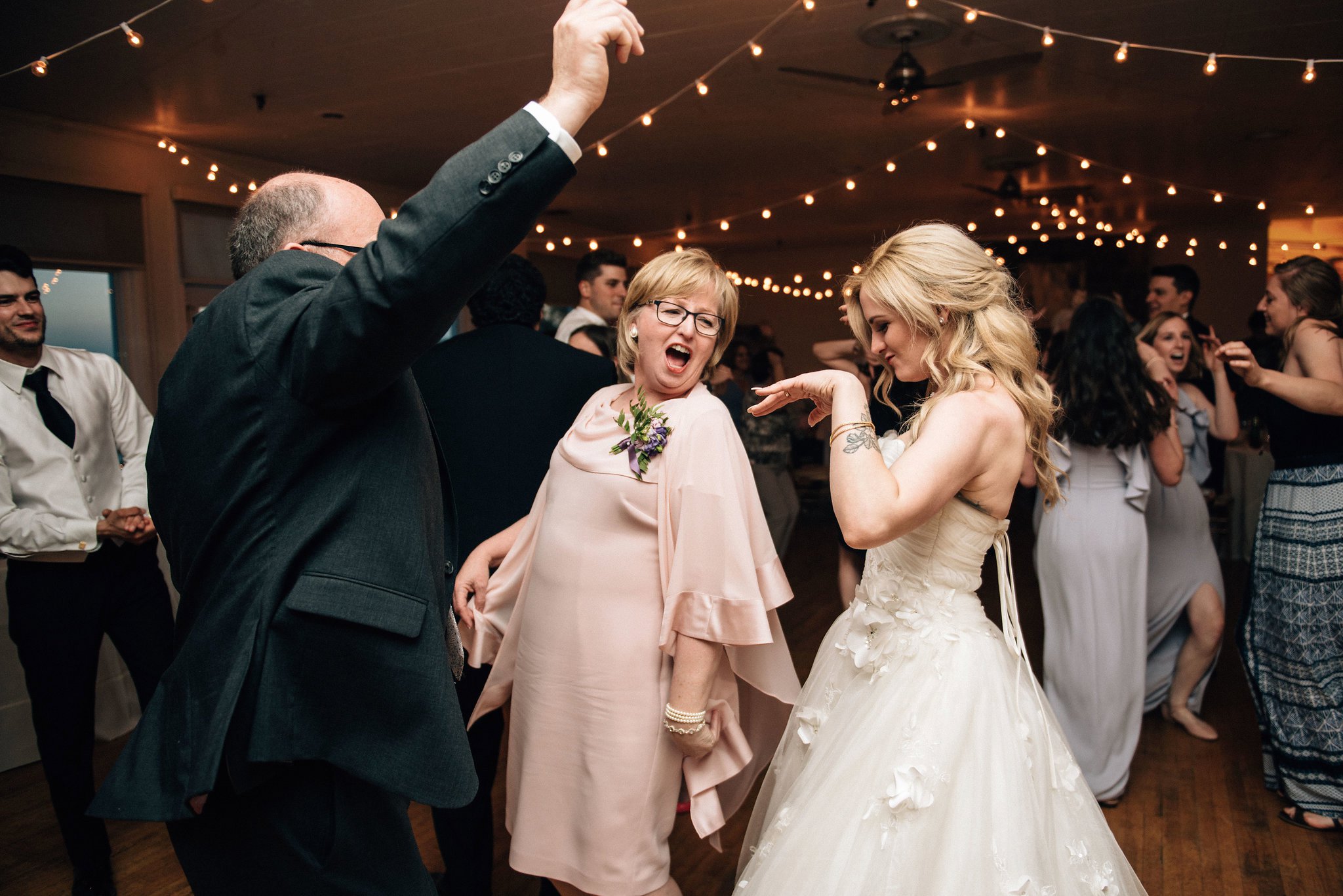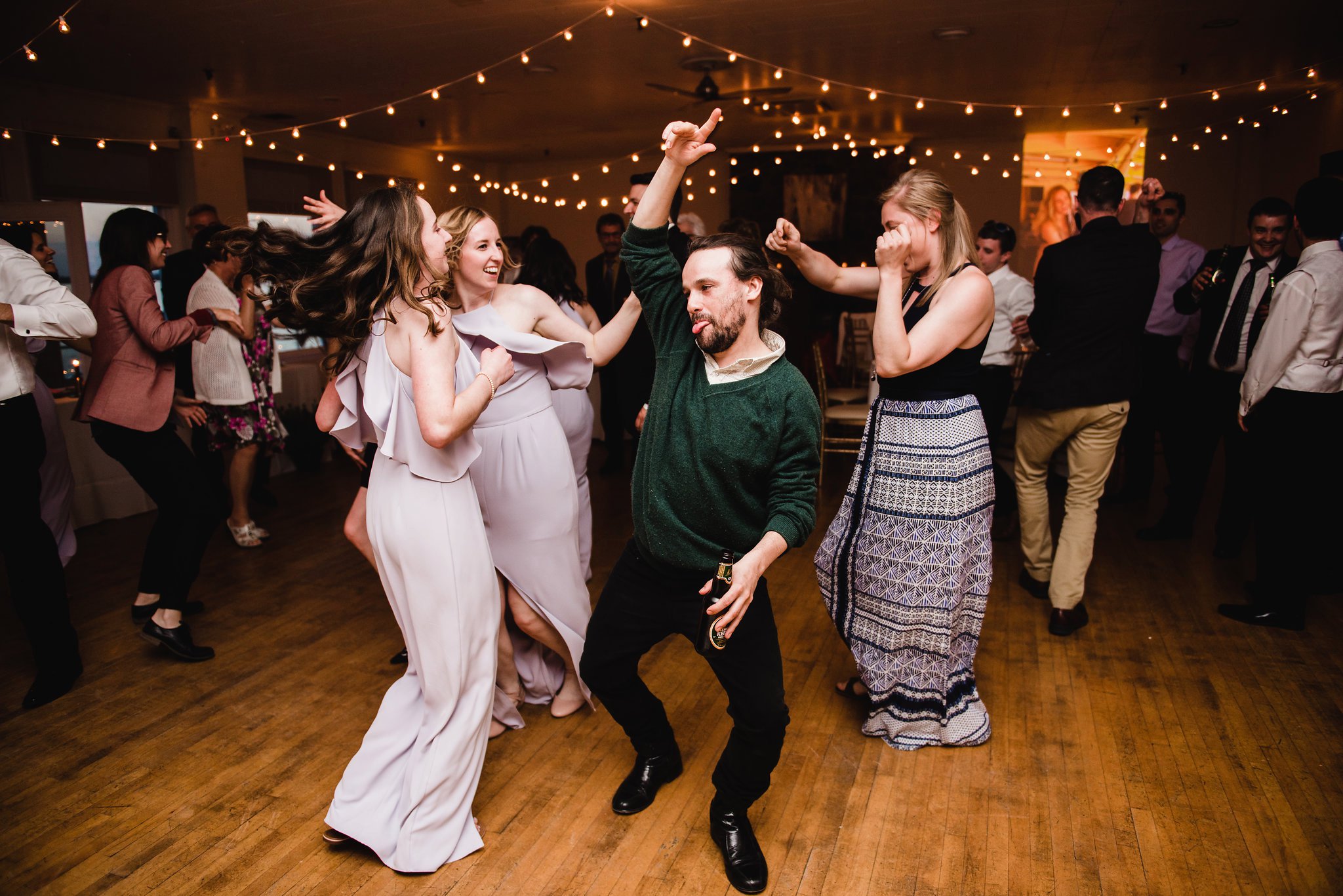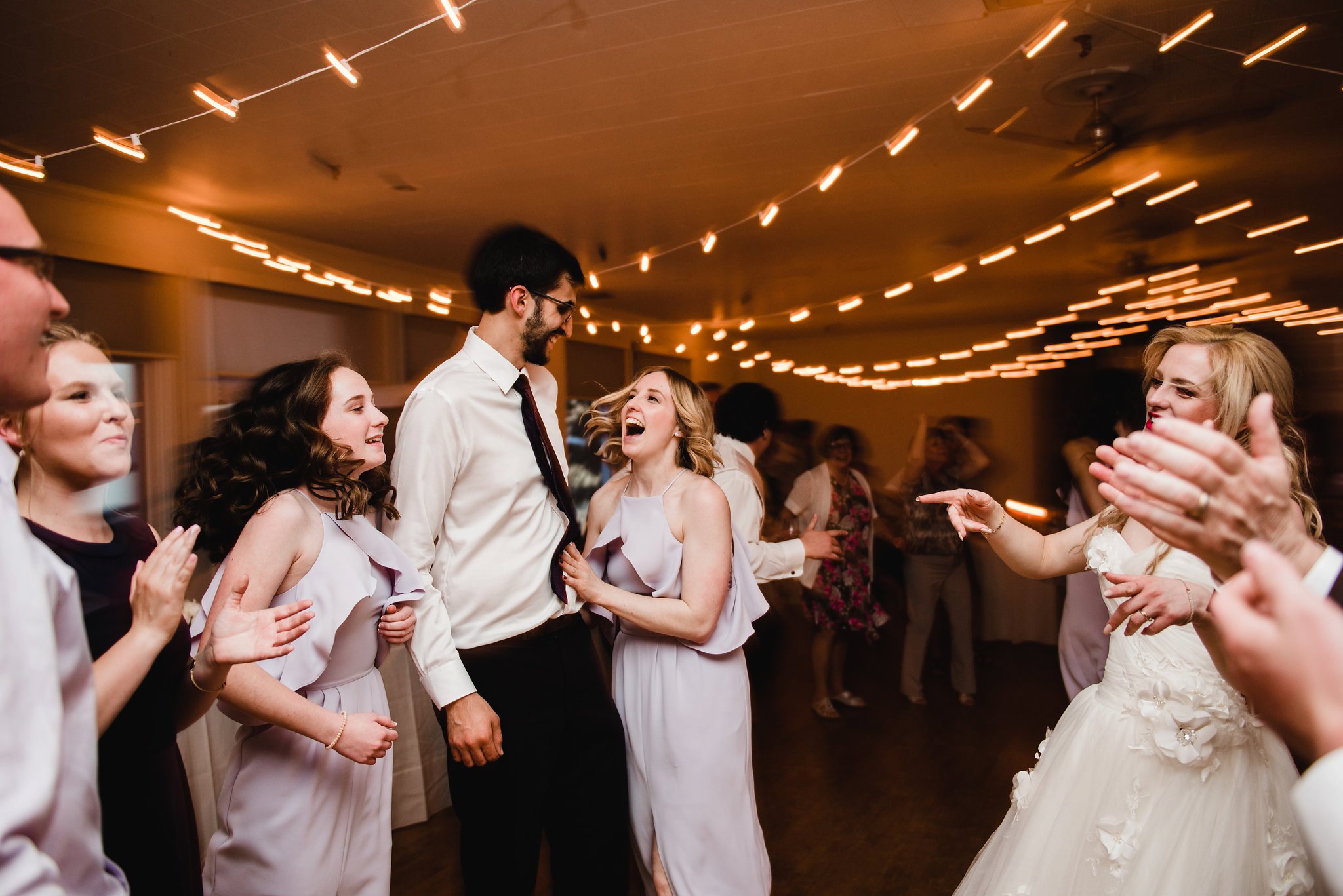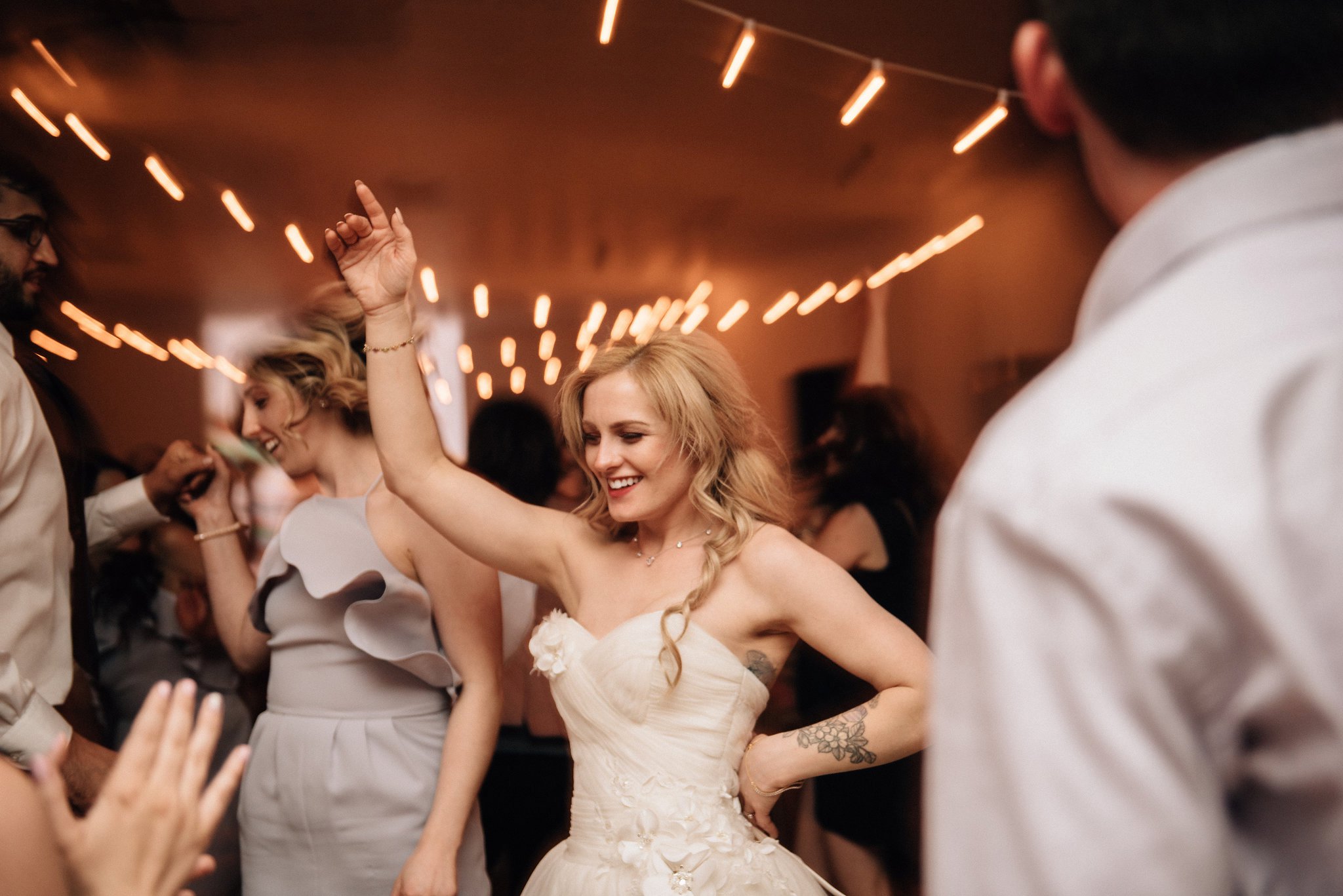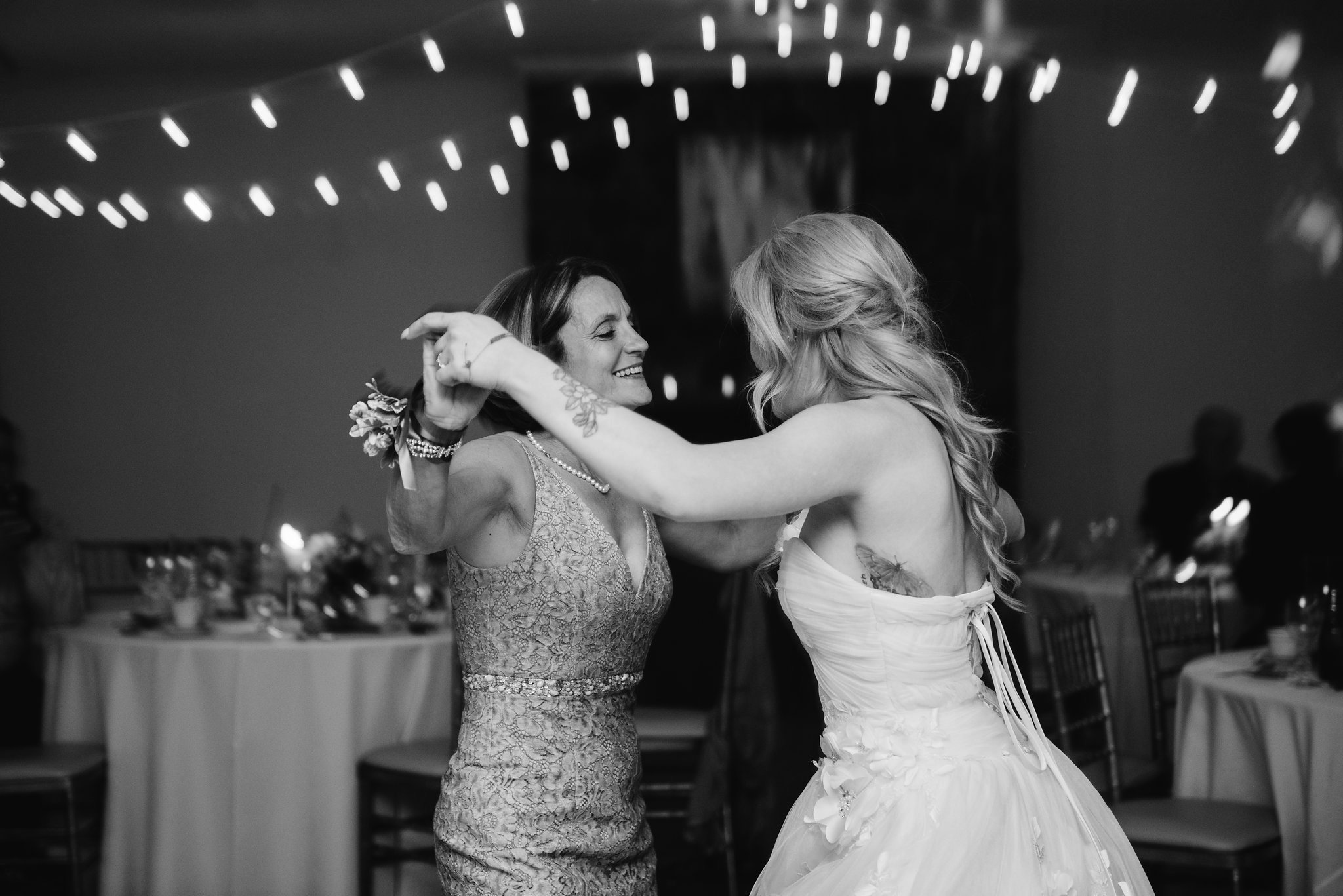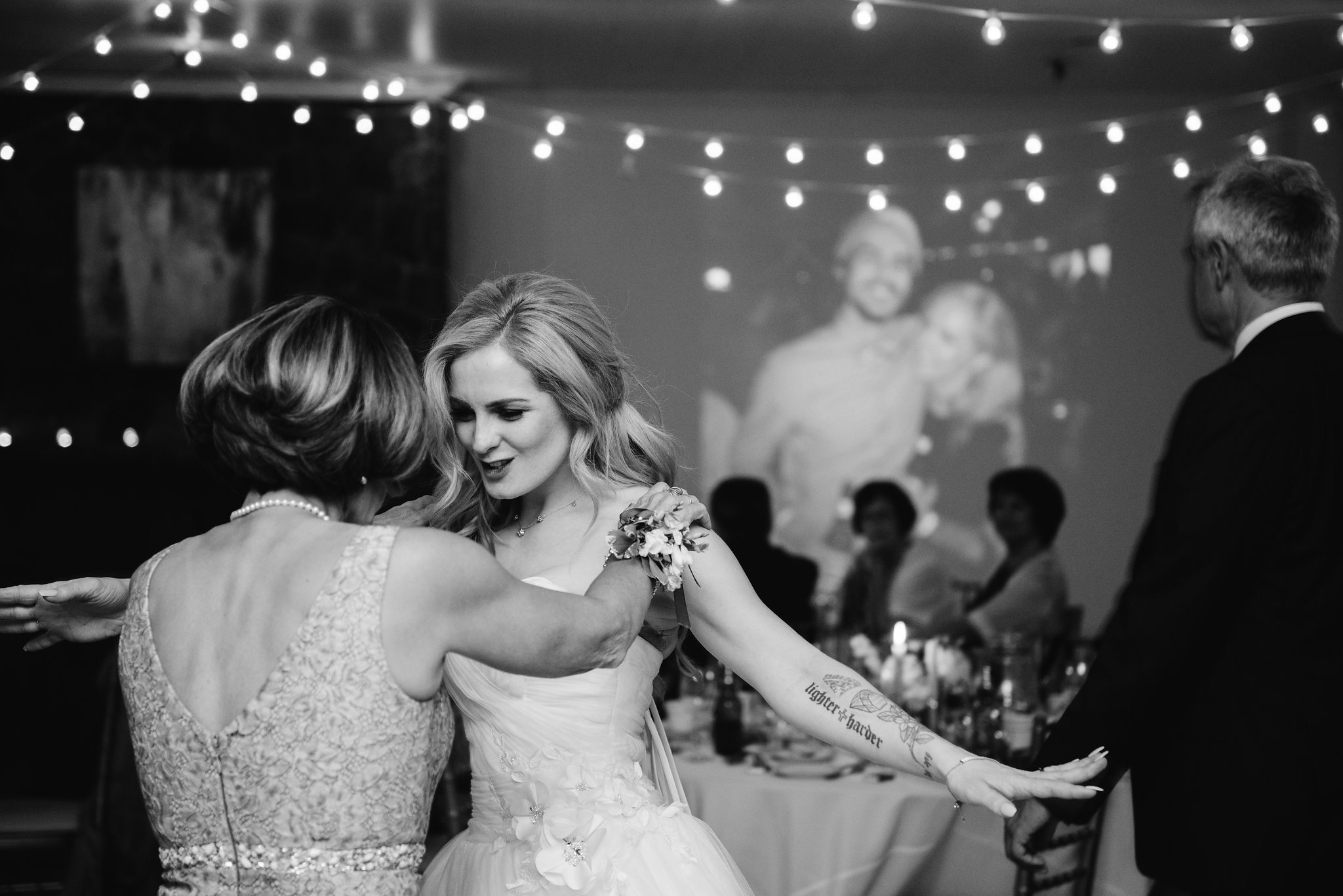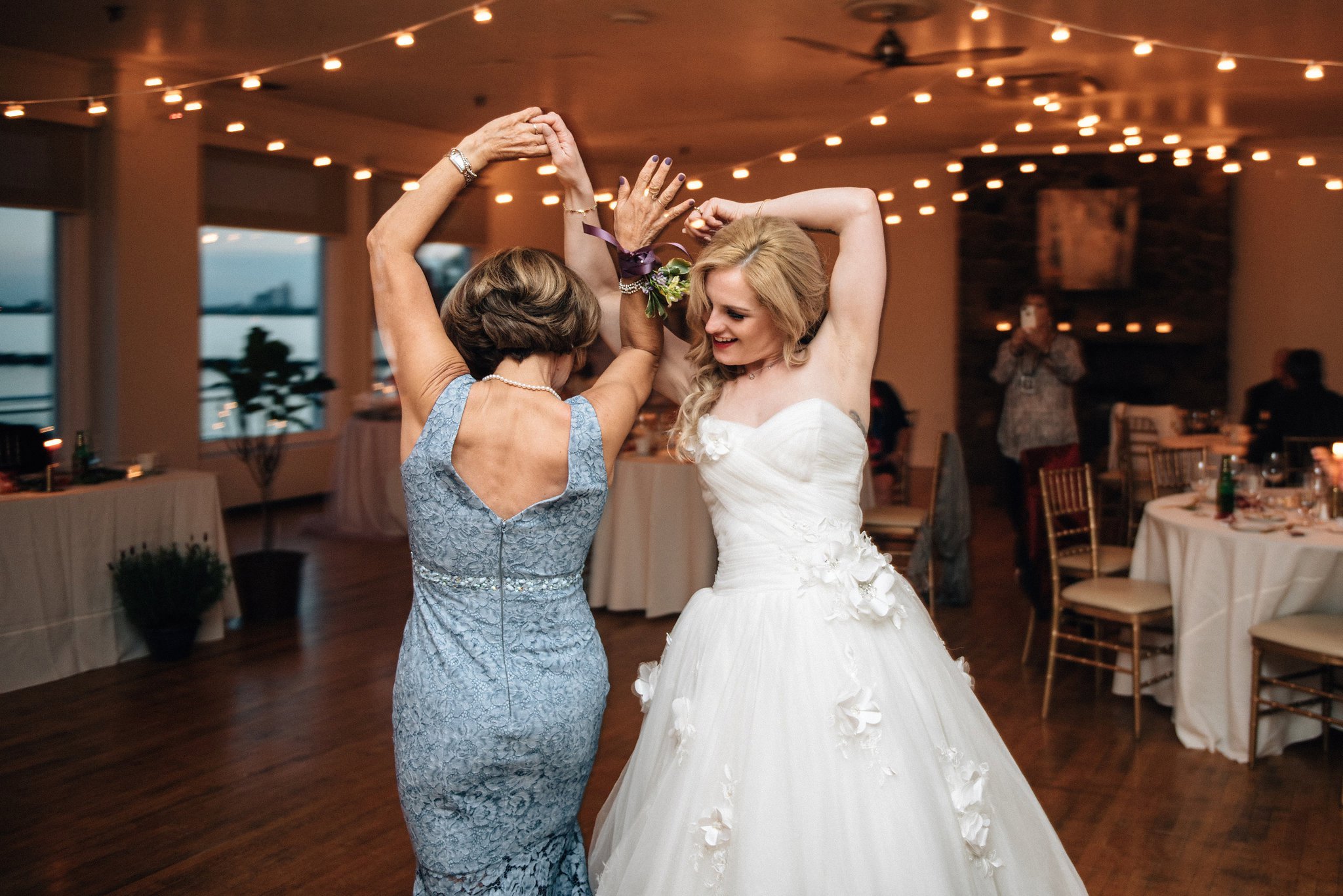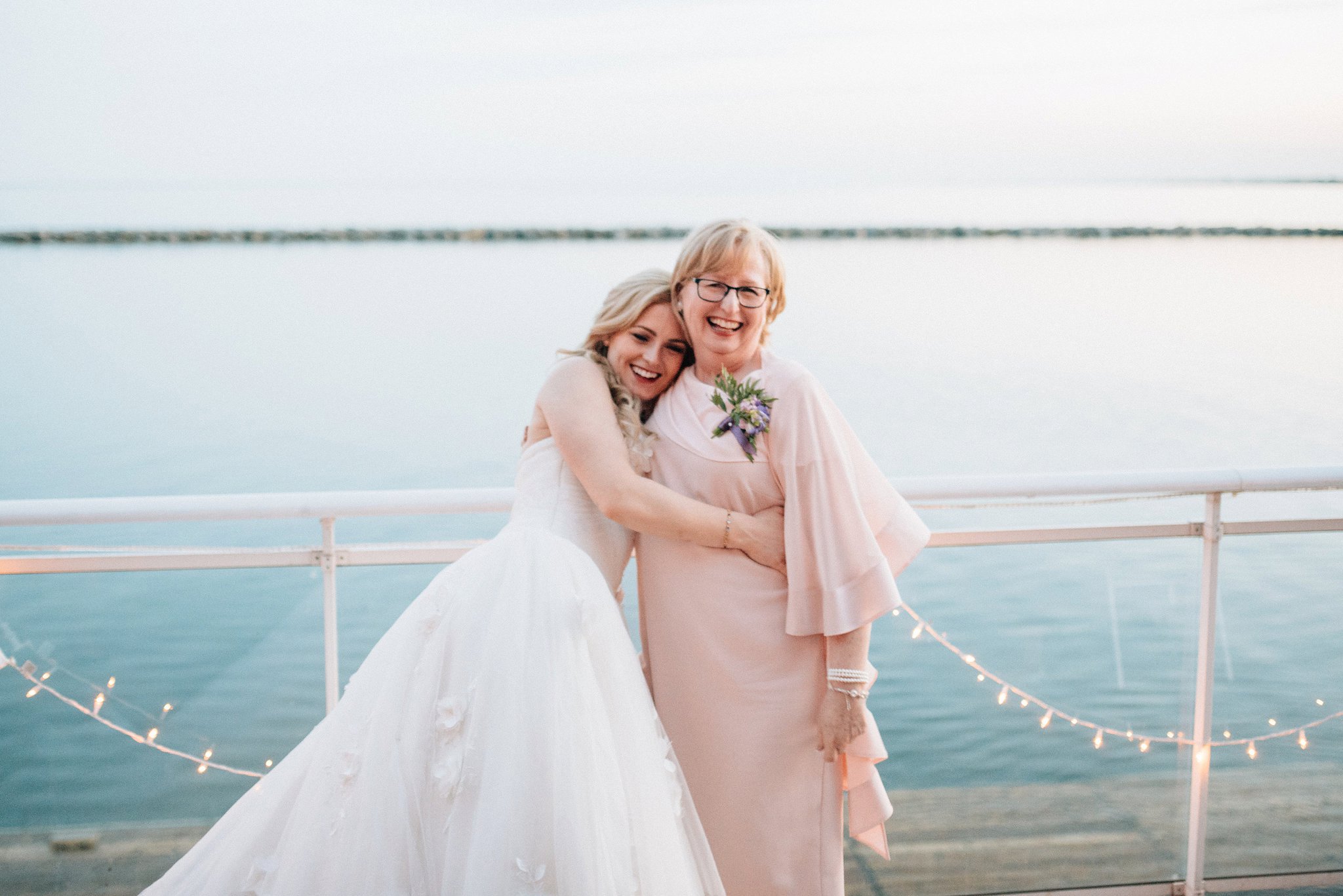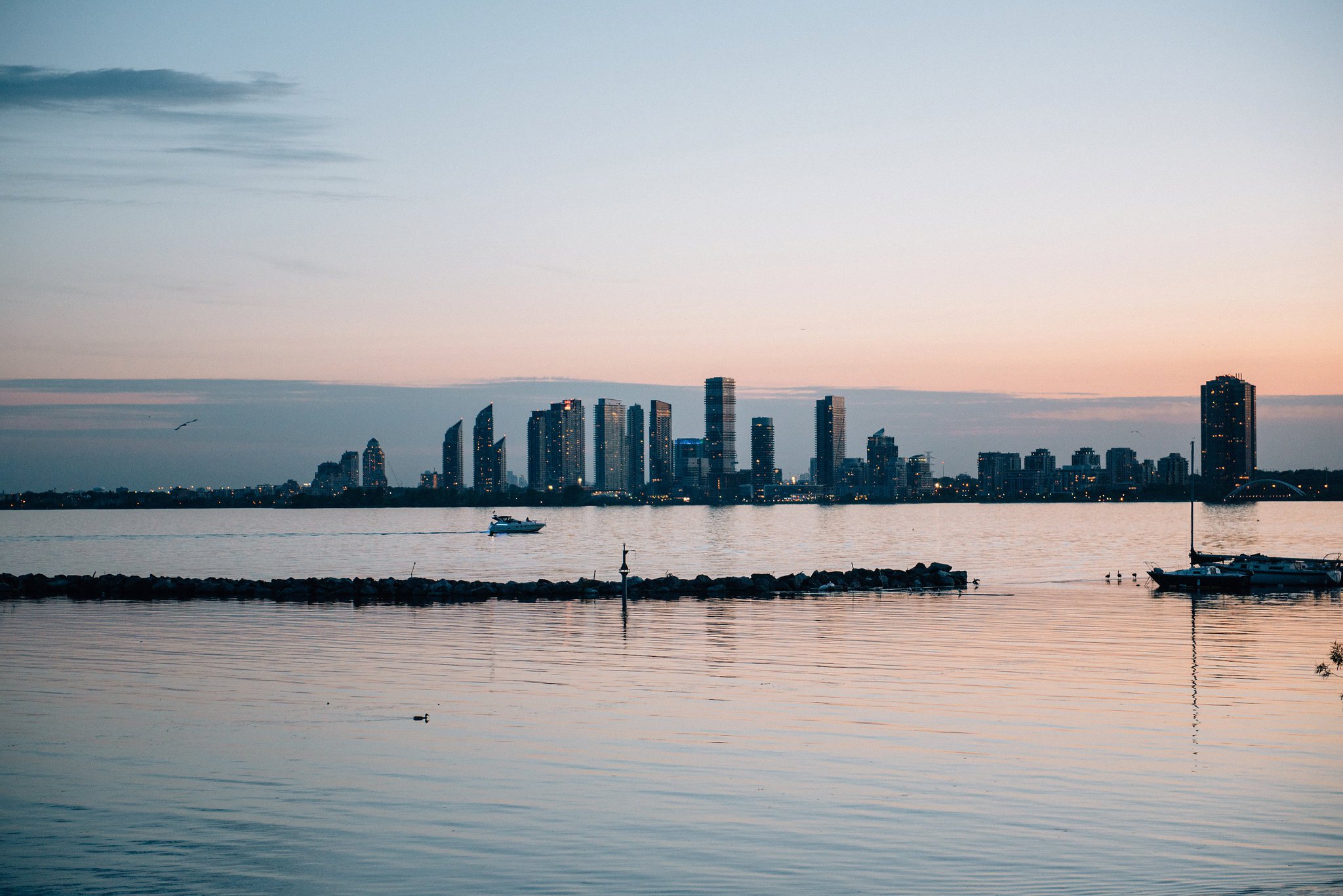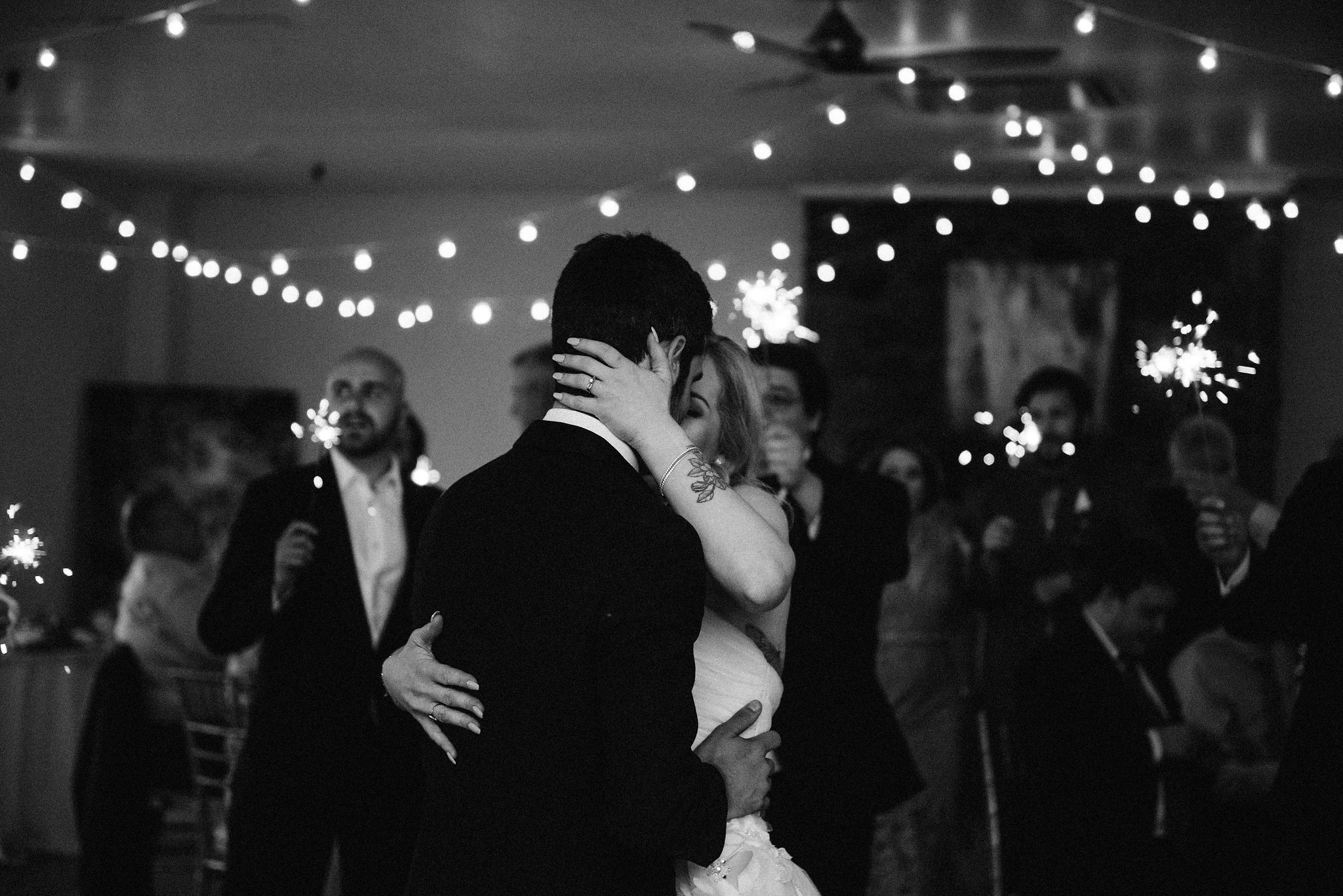 Your Love Story: How did you meet?
We met when  we were only sixteen years old. Jacob was the cool sweetheart of a guy with the laugh that could make anyone forget their problems, Margo was the creative girl that loved making new friends. We had one thing–one person–in common: Graham Manley, our best man. He was my friend in elementary school, and Jacob's in high school. As luck would have it, Graham and I ended up reconnecting in high school, and Graham decided that Jacob and I would be a perfect match for each other. He set up a date for us to all hang out at his parents' house, where we played The Game of Life, unaware of the monumental irony. Sparks flew, and years went by. How many nights did we spend watching The O.C? Or playing Hide n' Go Seek? Or going for long walks along the forest path in small-town Russell? I'll never forget the butterflies I felt when I asked Jacob to prom and he said yes. But it took us awhile to figure out what Graham knew from the start.
When I left for university in Toronto, Jacob and I remained good friends and took the time to visit each other regularly throughout the years. We never let too much time go by without seeing or talking to each other. But High-School-me could never have predicted that I'd get everything I hoped for.
When Jacob proposed to me a year and a half ago, it was a complete surprise. We were living in Taiwan, teaching English. We had been planning to go to a party with a big group of our friends on New Year's Eve, but I changed my mind just a few days beforehand, suggesting that we spend the night (our official anniversary) camping on the secluded Secret Beach. I was excited just to be spending the night alone with him. We were almost too late to make it to the beach for the countdown. After picking up takeout from our favourite Canadian restaurant, we raced through Kaohsiung on our scooter, parked at the harbour, and ran down the pier while throngs of people chanted the countdown in Mandarin. We made it just in time. Exactly at midnight, Jacob pulled me up onto the lookout over the ocean as fireworks dazzled the sky above us. He spun me around, got down on one knee, and took out the diamond ring he'd picked for me. I was so excited I couldn't even let him finish his speech. I was a fountain of yes. Afterwords we walked over to Secret Beach, shared a meal by bonfire, talked the night away, then slept in an open-air hut by the ocean where we woke up the next morning as fiancés.
What is your wedding theme / style / colour palette? Why did you choose this?
We didn't really choose a theme per se, as we're not really fans of themed weddings, but if we had to name one, it would probably be 'garden/herbal/floral'. Our colour palette is purple, pink, and orange, and gold. To be more precise: mauve, lavender, pale pink, peach, and orange sorbet. As an artist and painter, I love playing with colour and this palette is both majestic and playful, recalling the summer night sky and spring blooms.
What 3 words best describe your wedding?
Romantic. Joyful. Traditional.
Venue: What made this venue the one for you?
We chose our venue while we were still living in Taiwan. We did a lot of research, but The Henley Room stood out to us for a few important reasons. For one, it looks out over the lake. Maybe it's the Pisces and Cancer in us, but the waterfront location was a huge draw. We also had a personal connection with the Argonaut Rowing Club. During the year that Jacob and I had a long-distance Ottawa/Toronto relationship, we'd talk on the phone every night. I'd walk down to the waterfront by the Rowing Club from my home in Parkdale and look out over the lake while we talked. As the cherry on top, The Henley Room presented itself as somewhat of a blank slate. We liked the idea of being able to transform the space to our liking. Most of all, the personal connection with the venue's location made us feel we'd found the perfect spot for our reception. Regarding the ceremony: it was important for us to get married in a Catholic church.
Photographer:
Anastasia, you've always been a loving, good-hearted, intelligent person and friend. We'll be spending a lot of time together on the big day and though it's been years since we've spent time together, I know that your presence will make everyone comfortable. And at the end of the day, your photography is absolutely breathtaking. We did research several photographers just to be sure, and there was only one other friend who is also a very talented professional wedding photographer. The number one thing that set your work apart from hers is how humanizing your photography is. Hers was more stylized, while your photographs capture the humanity and the joy of everyone on that special day. You have a way of capturing your subjects at their most natural and also most beautiful. There's a realness to your photos that respects your subjects existing within their joy. And on top of that: your photos are exciting and exquisite in terms of composition. Our instinct chose you: the photographer that would capture us as we are, at our best. We are very much in love, and we know that your photos will show that.
Any words of advice for couples planning their wedding?
So important: Don't depend on advice. The more voices you have dictating how your wedding will be, the more you'll feel unsure of yourself and pulled in every direction. Don't consult anyone except your fiancé/e on most of your decisions. Have a vision and trust it. Remember that the only thing that really matters, the only absolute choice, is your life partner. Apart from him/her, there are a thousand ways your wedding can be beautiful, so don't get hung up on 'the one and only perfect napkin colour'. Be decisive, trust your judgment, and keep receipts. If you change your mind, return it. Also, document everything. Keep a wedding journal.
Another thing, basically from the moment we got engaged, people started to warn us of the stress that would inevitably set in. The stress barely happened. Despite the extensive planning involved, it never seemed like a chore. We had an eighteen-month engagement, so I would suggest having a nice long engagement so that you have time to spread out the planning process.
Finally, if you're a music lover, opt for your own wedding playlist. We've been planning our playlists for over a year, and on top of it being a fun thing to do as a couple, your own playlist will probably be more satisfying than a DJ's picks, and a lot cheaper too.
Anything else you'd like to share?
Please get some shots of the decor and the space (table settings, details, etc…) It's something we've put a lot of thought into and I think will add a lot of depth to the photo collection, as well as preserve our memories of the day.
VENDORS:

Bride's Dress Designer: Maggie Sottero
Bride's Dress Shop: Ferre Sposa
Veil: Ferre Sposa
Bride's Shoes: Nine West
Necklace: Crislu
Wedding Band: Peoples Jewellers
Stationery: Designed by the Bride, Printed by The Printing House
Groom's Suit/Shoes/Tie: Calvin Klein
Bridesmaids Attire: Ever New
Day of Coordinator: Robin Banwell
Ceremony Venue: Holy Family Catholic Church
Reception Venue: Argonaut Rowing Club (The Henley Room)
Flowers: Periwinkle Flowers
Cake: Bite Me Bakery
Hair: Civello
//
Want to see more? Check out more weddings!