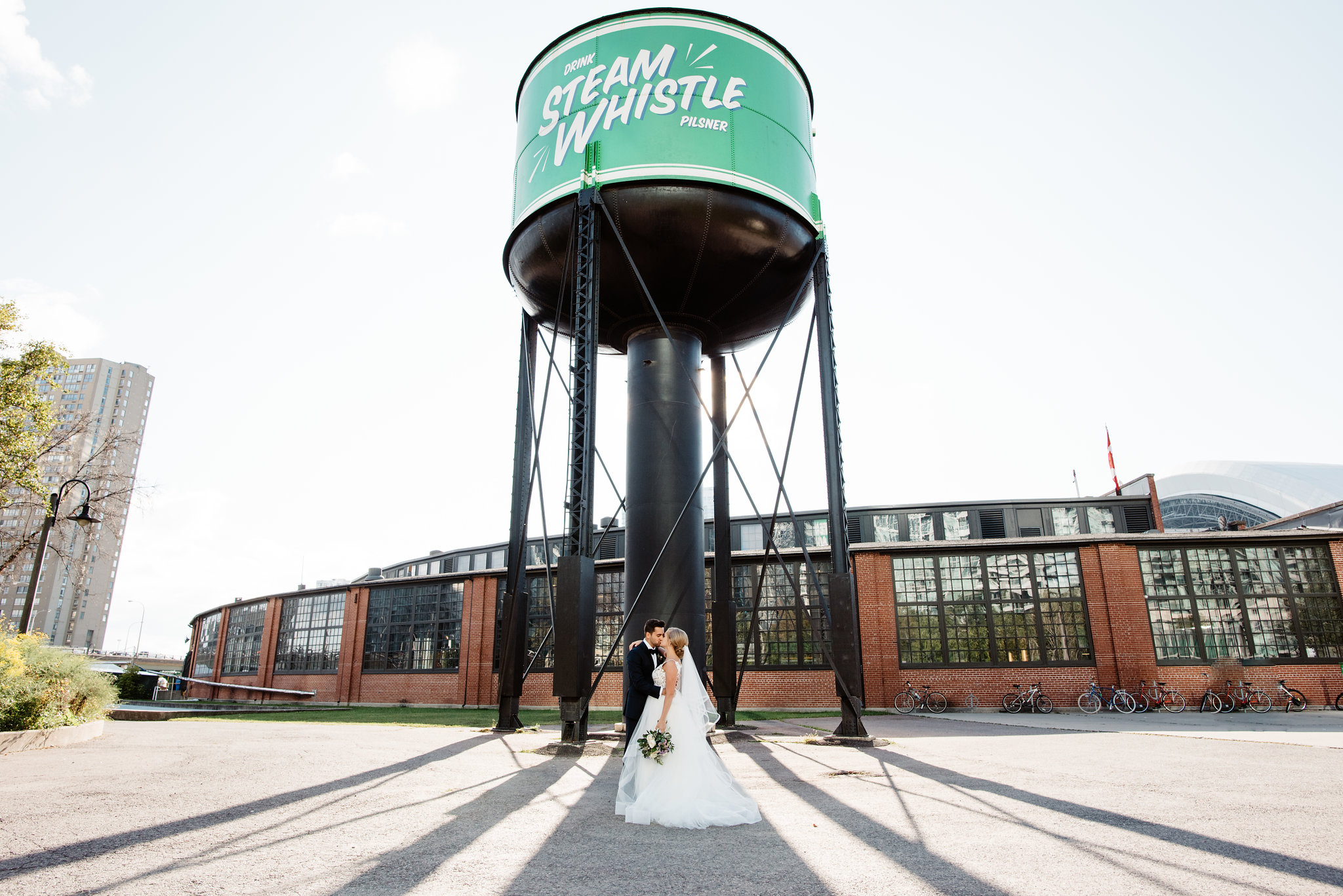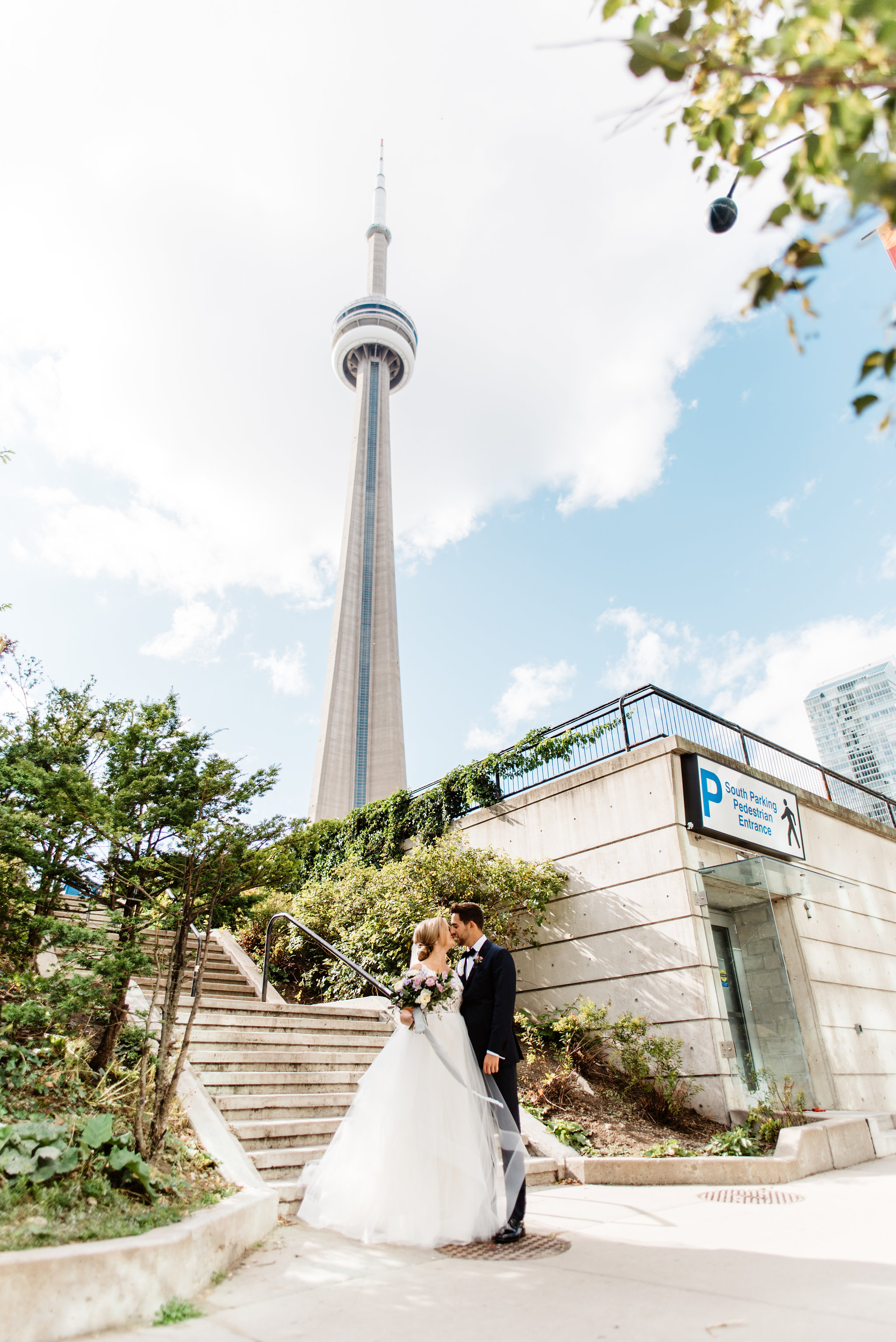 Funny how life works out – Courtney's parents moved from the US down the street from the spot their daughter would meet her future husband.
On Summer break from school 5 years ago she met Dan at a BBQ near her parents' new home. She couldn't shake him off, and found herself packing her things after graduation and moving from Nevada to be with him.
They got married at SteamWhistle Pilsner Brewery, and all her bridesmaids & many family members came from the US to celebrate their special day.
Here's a peek at their Steam Whistle Brewery Wedding!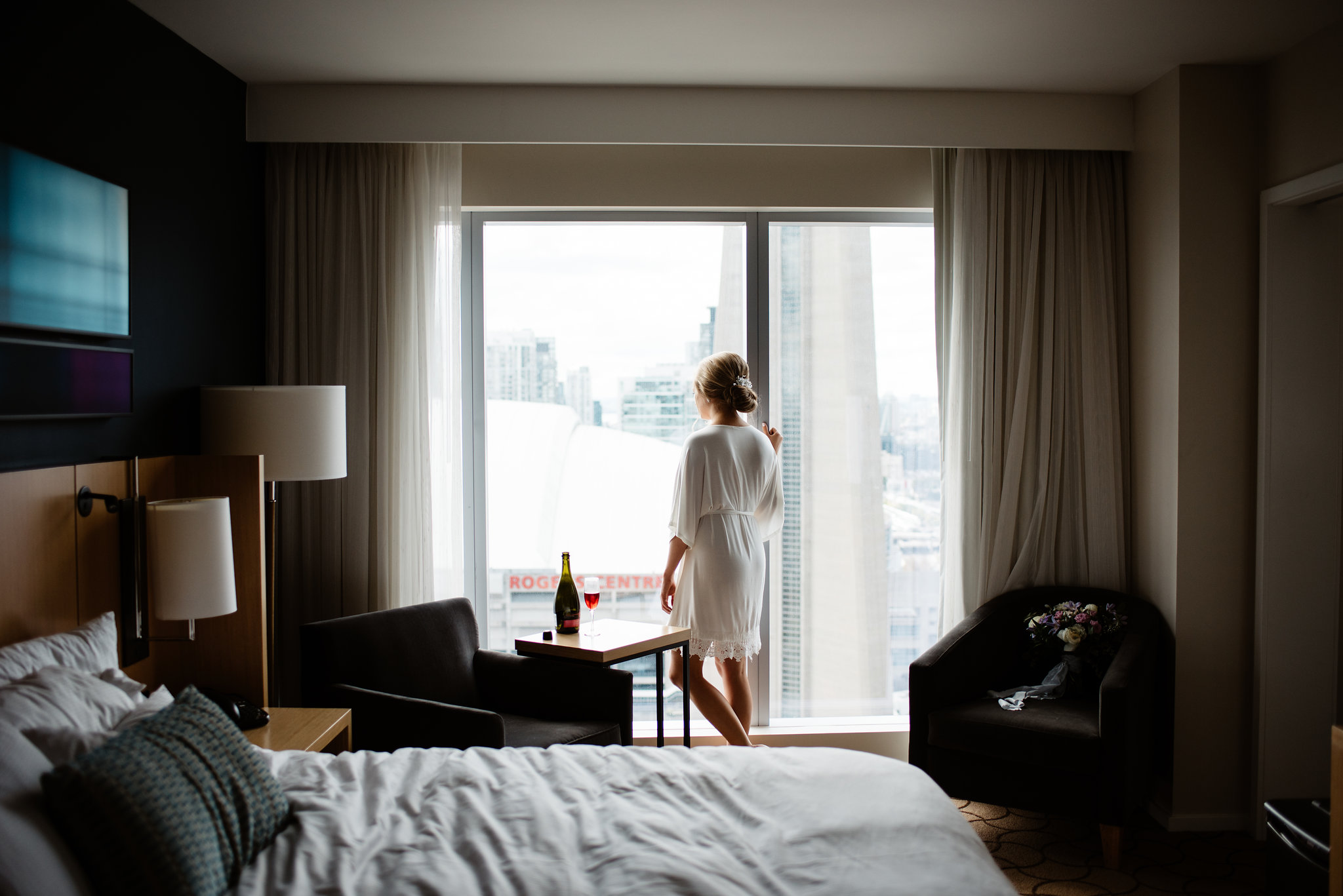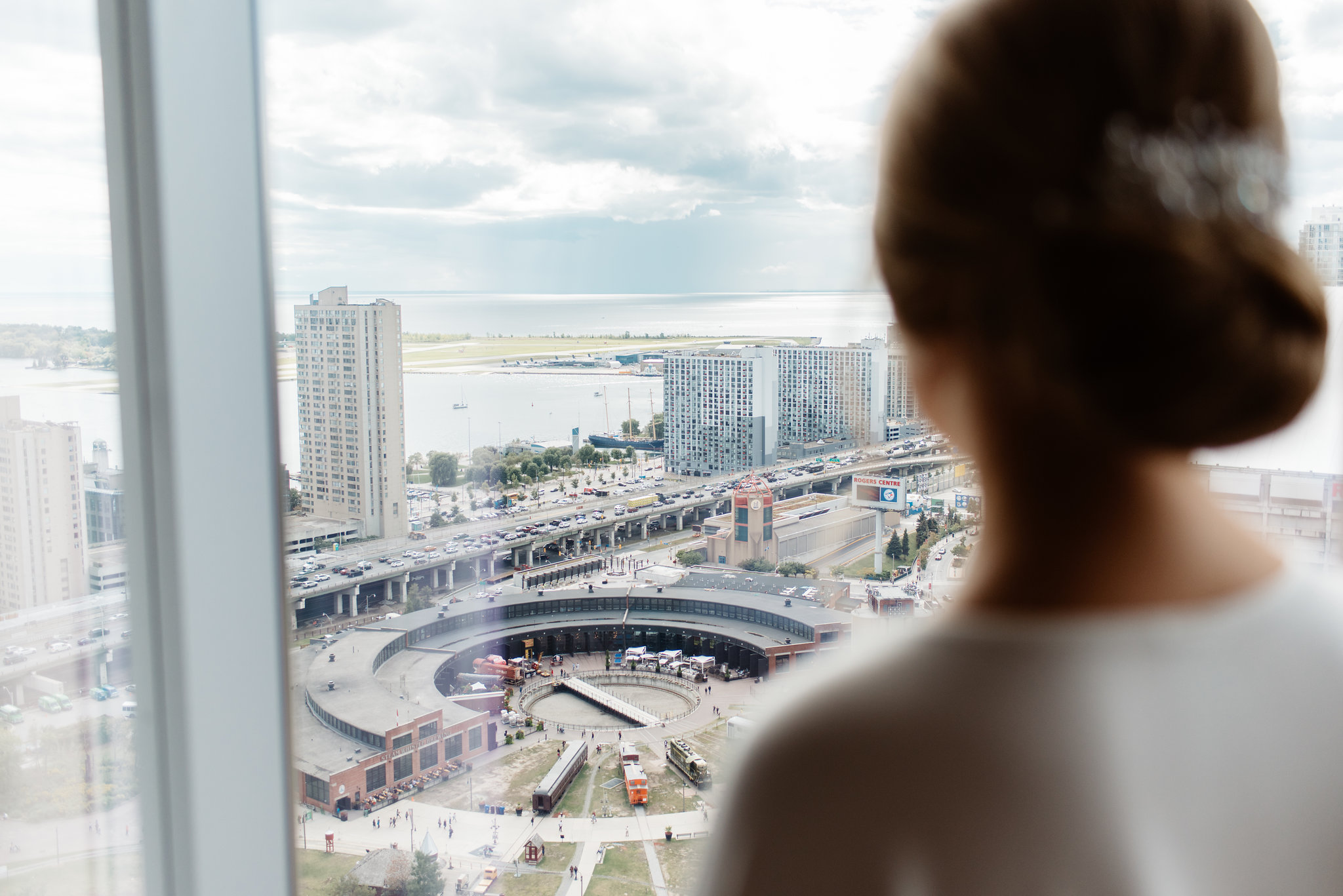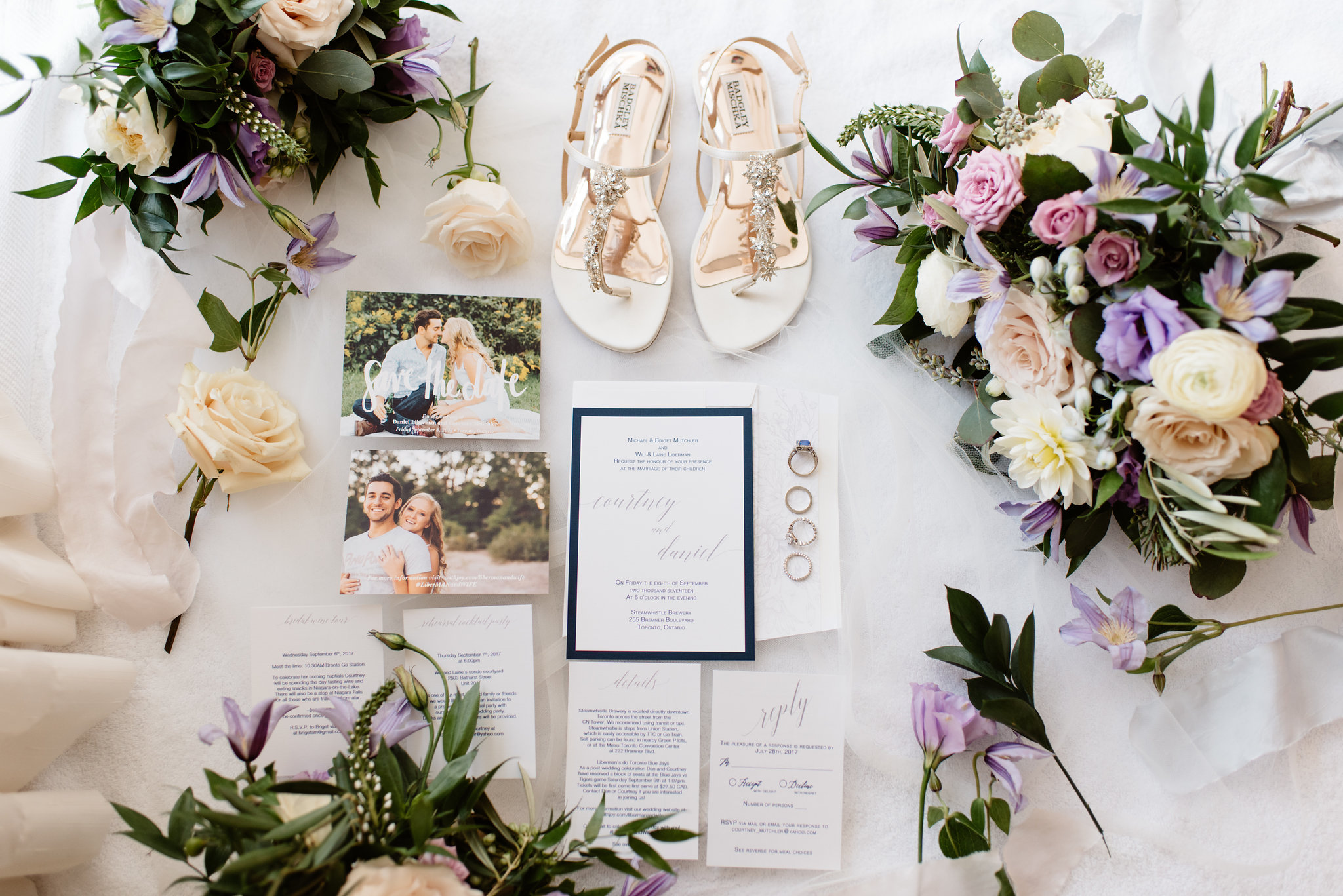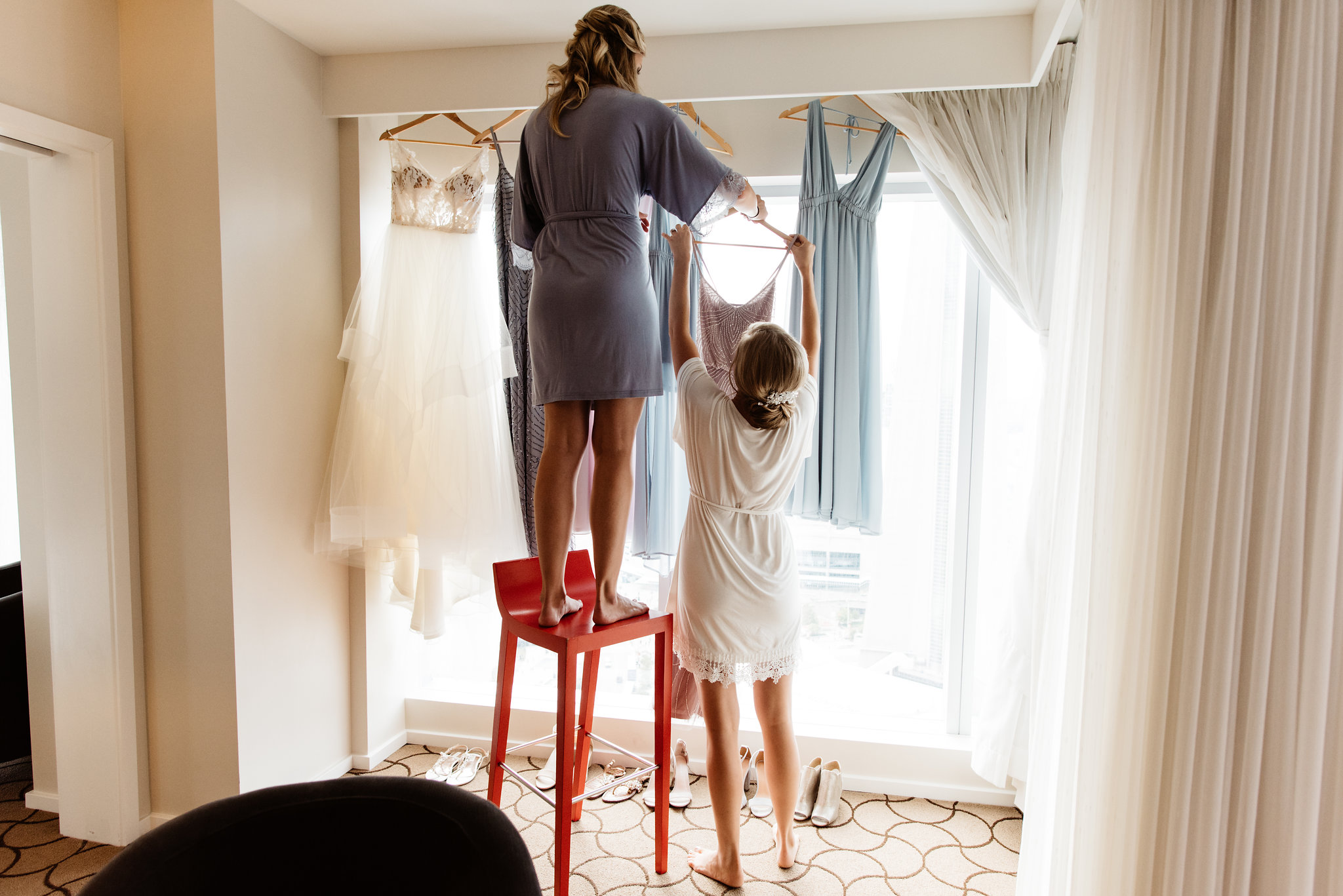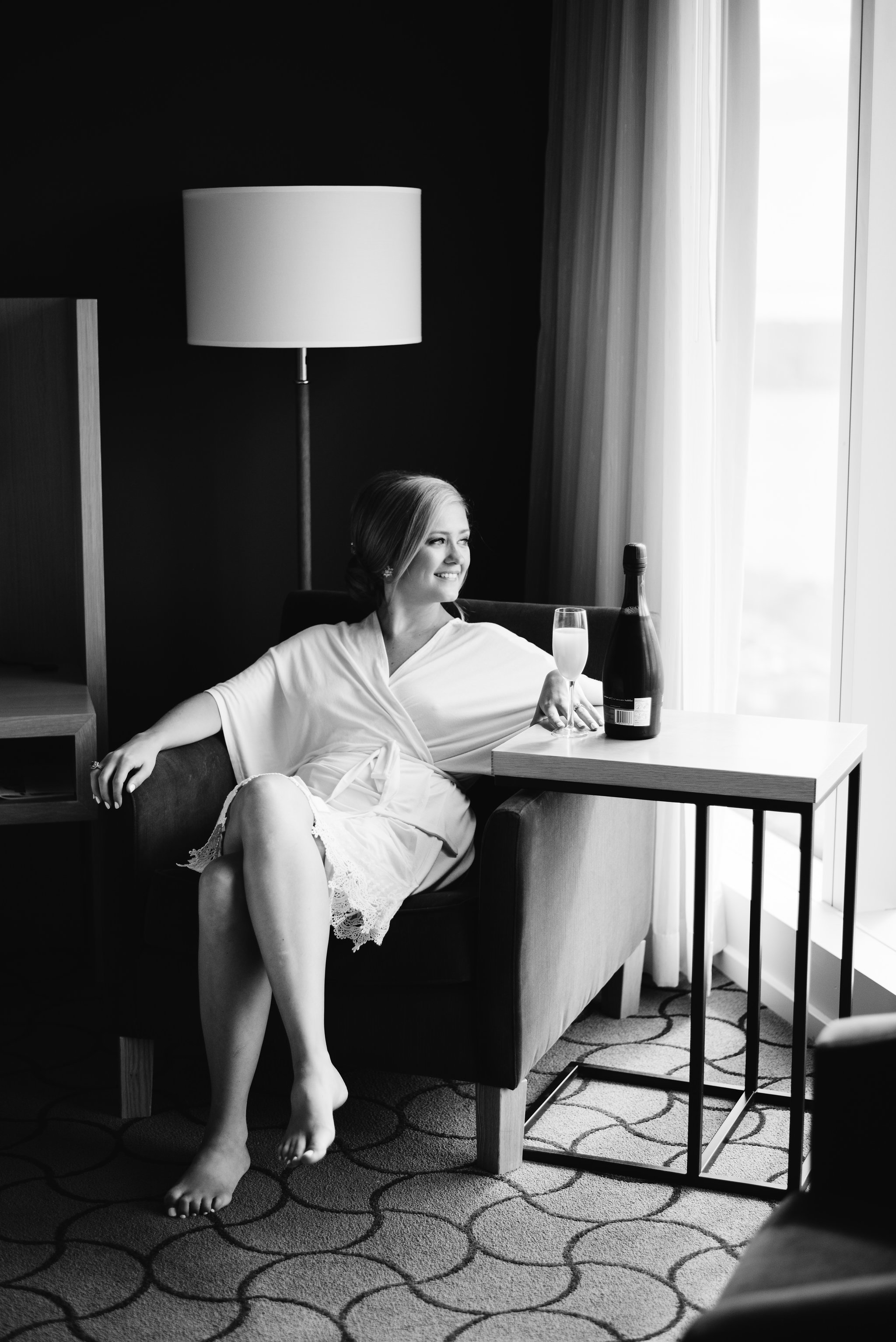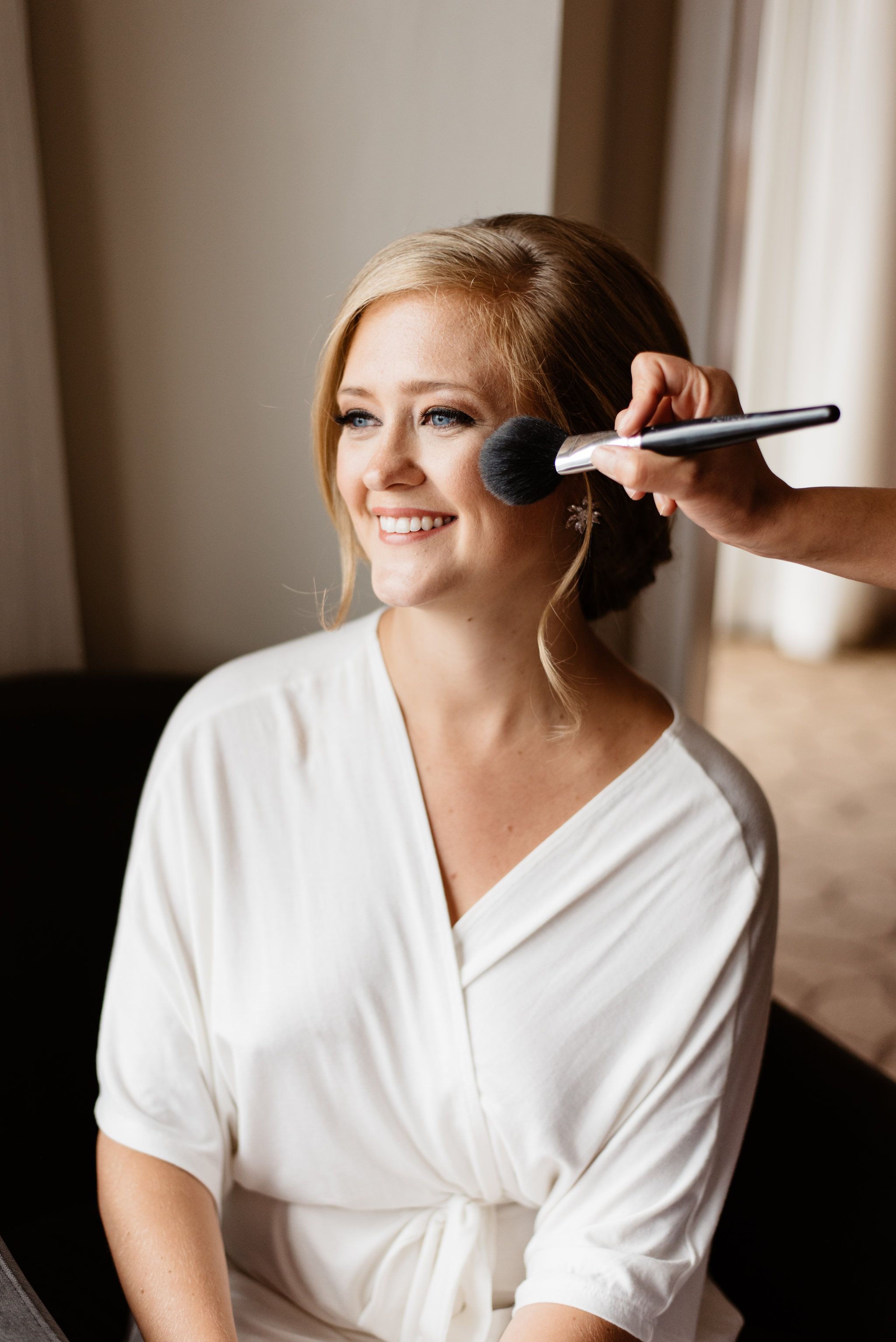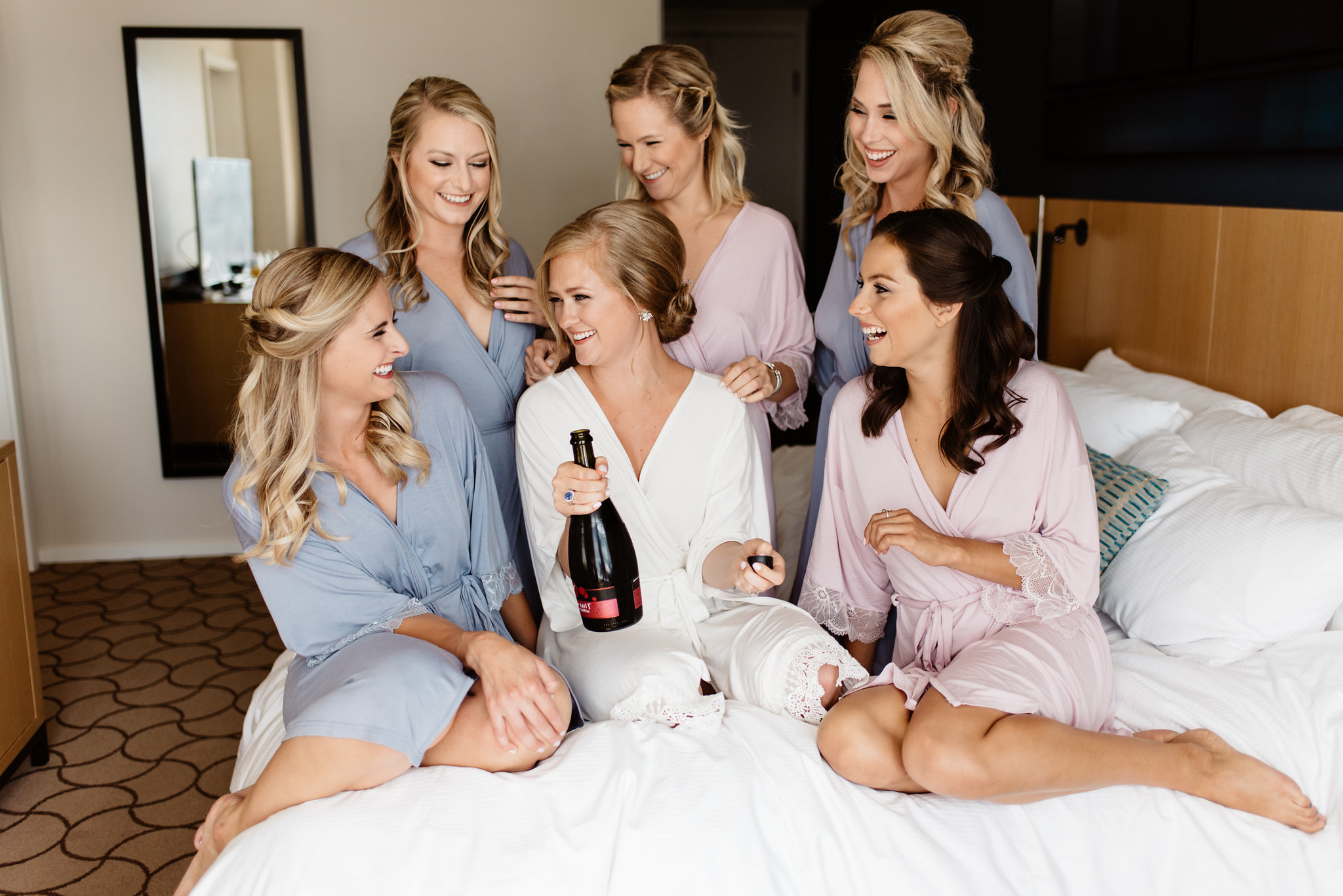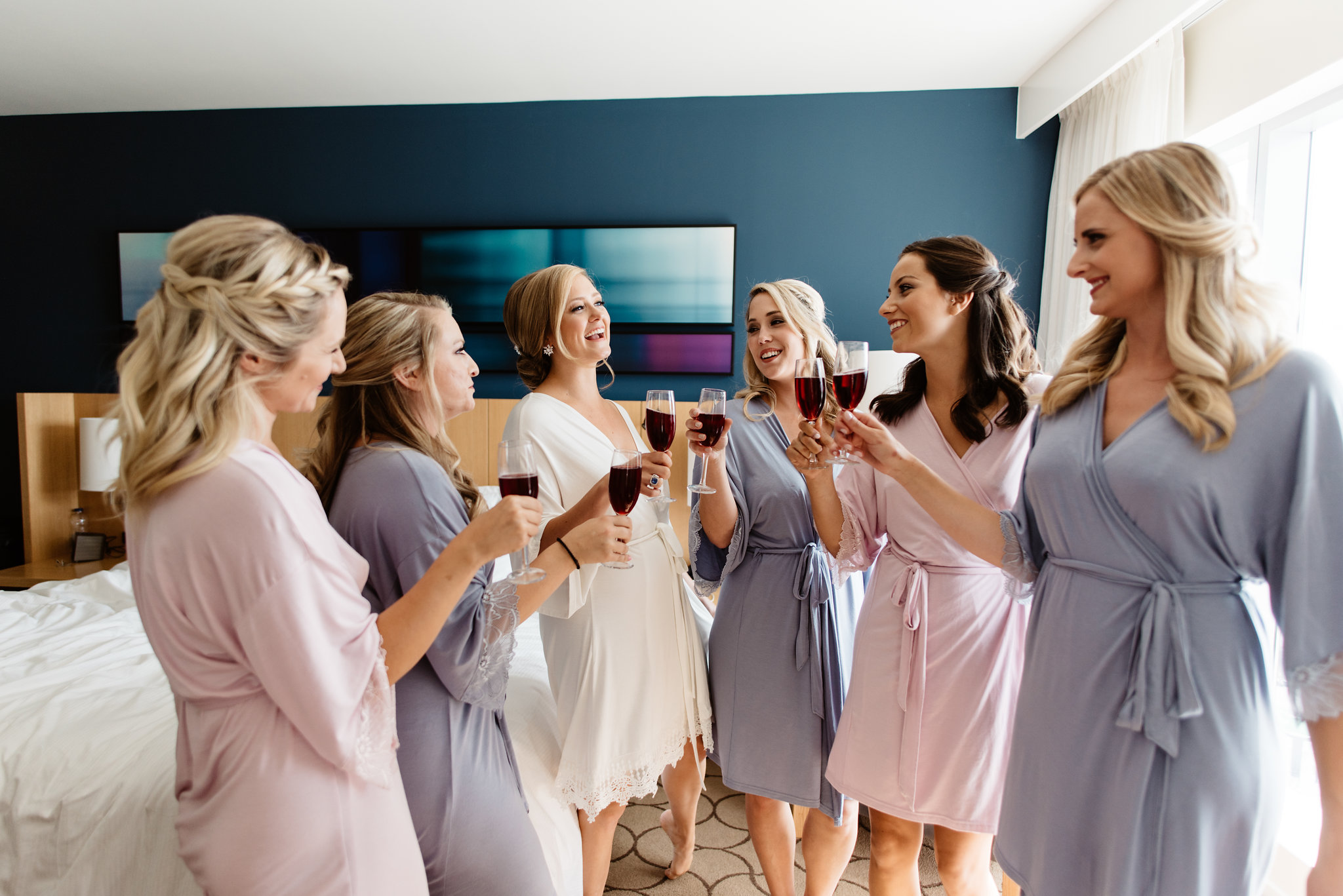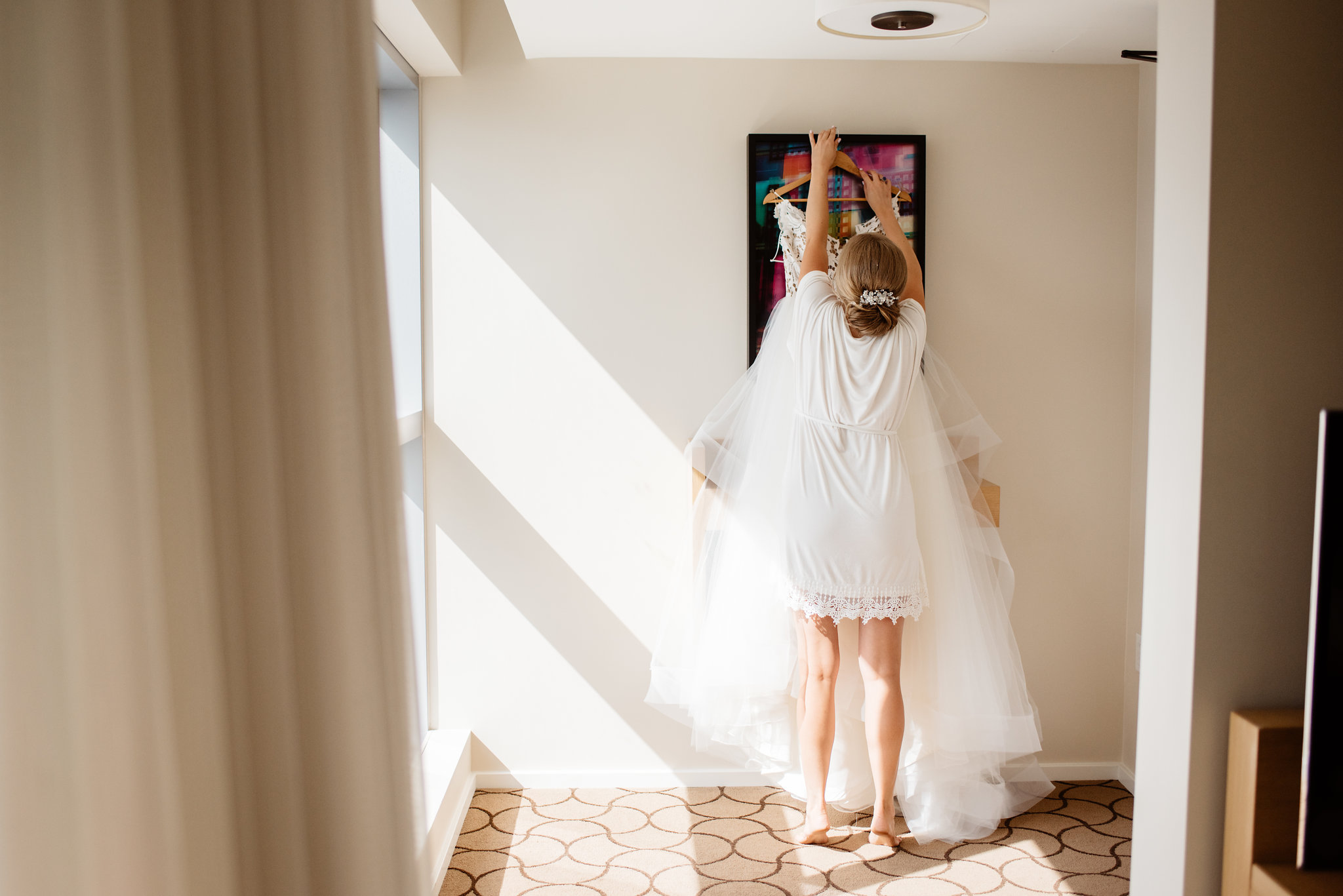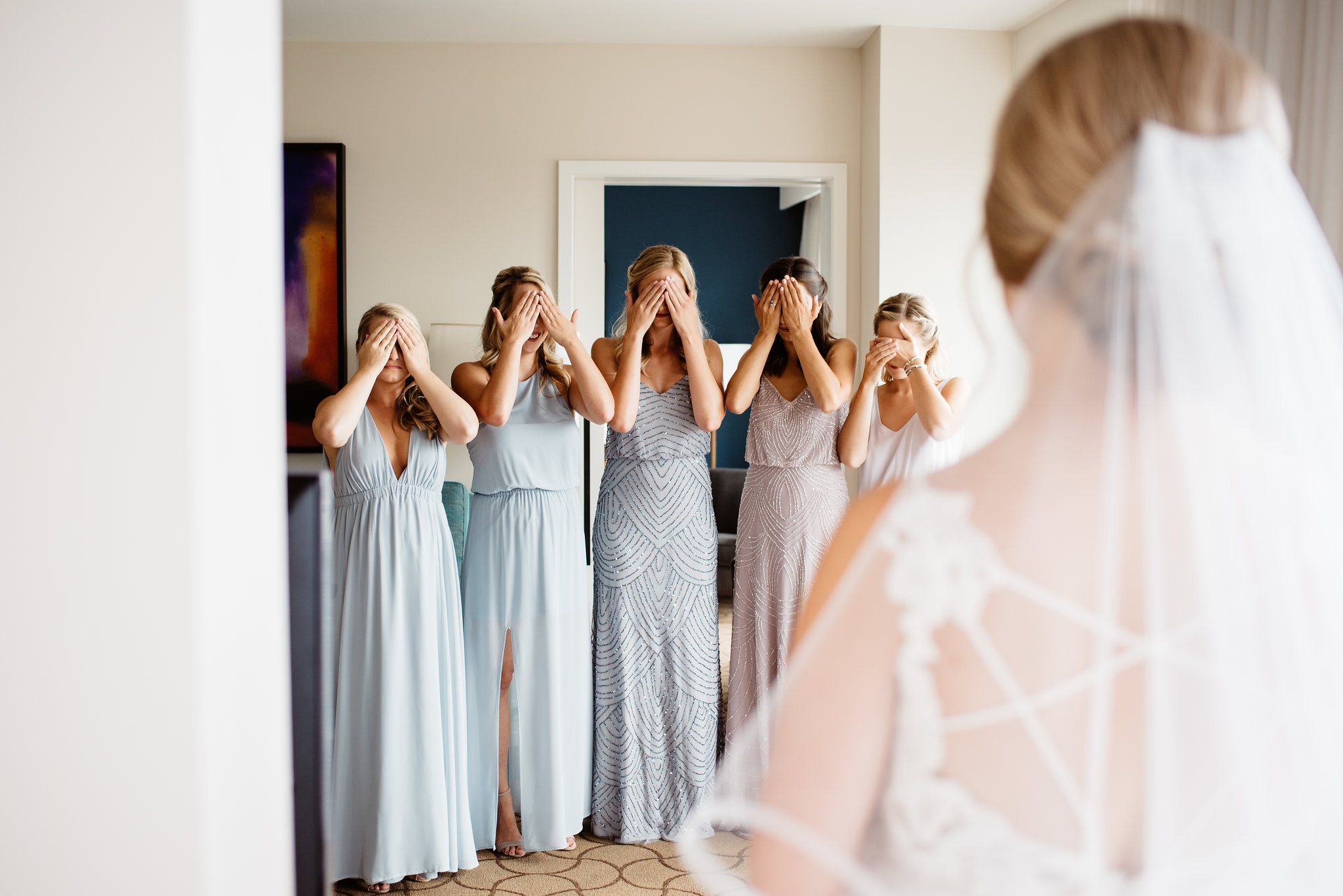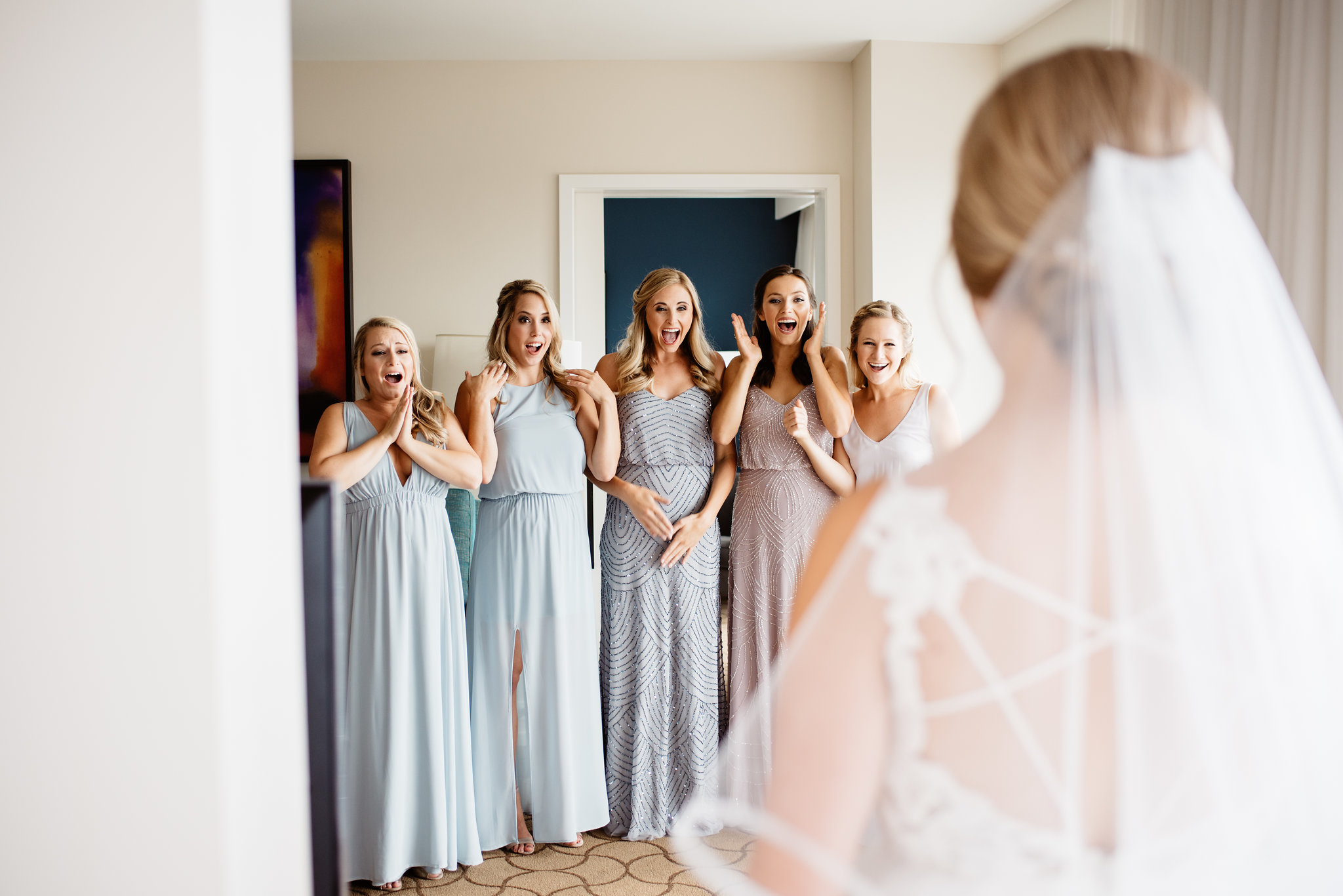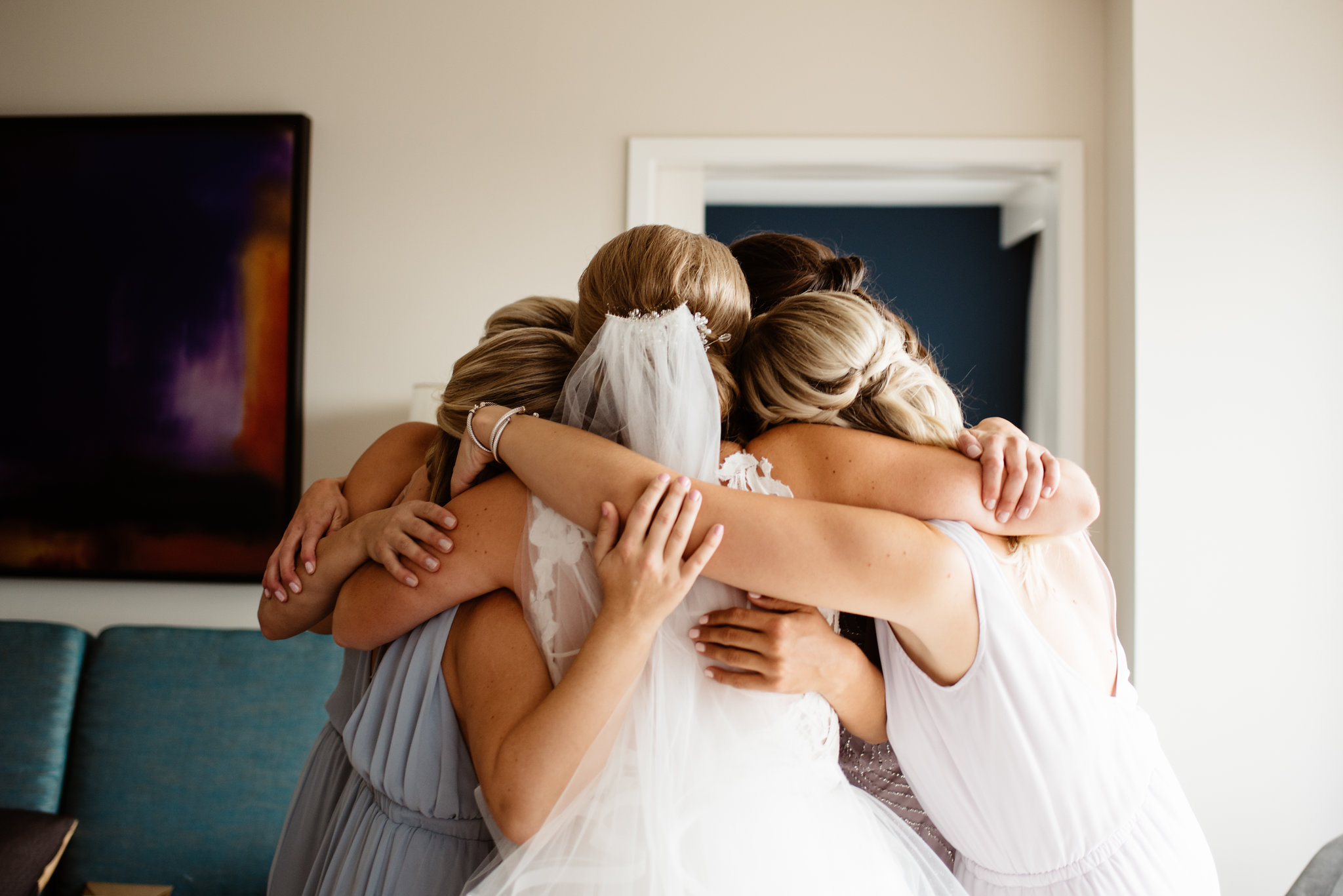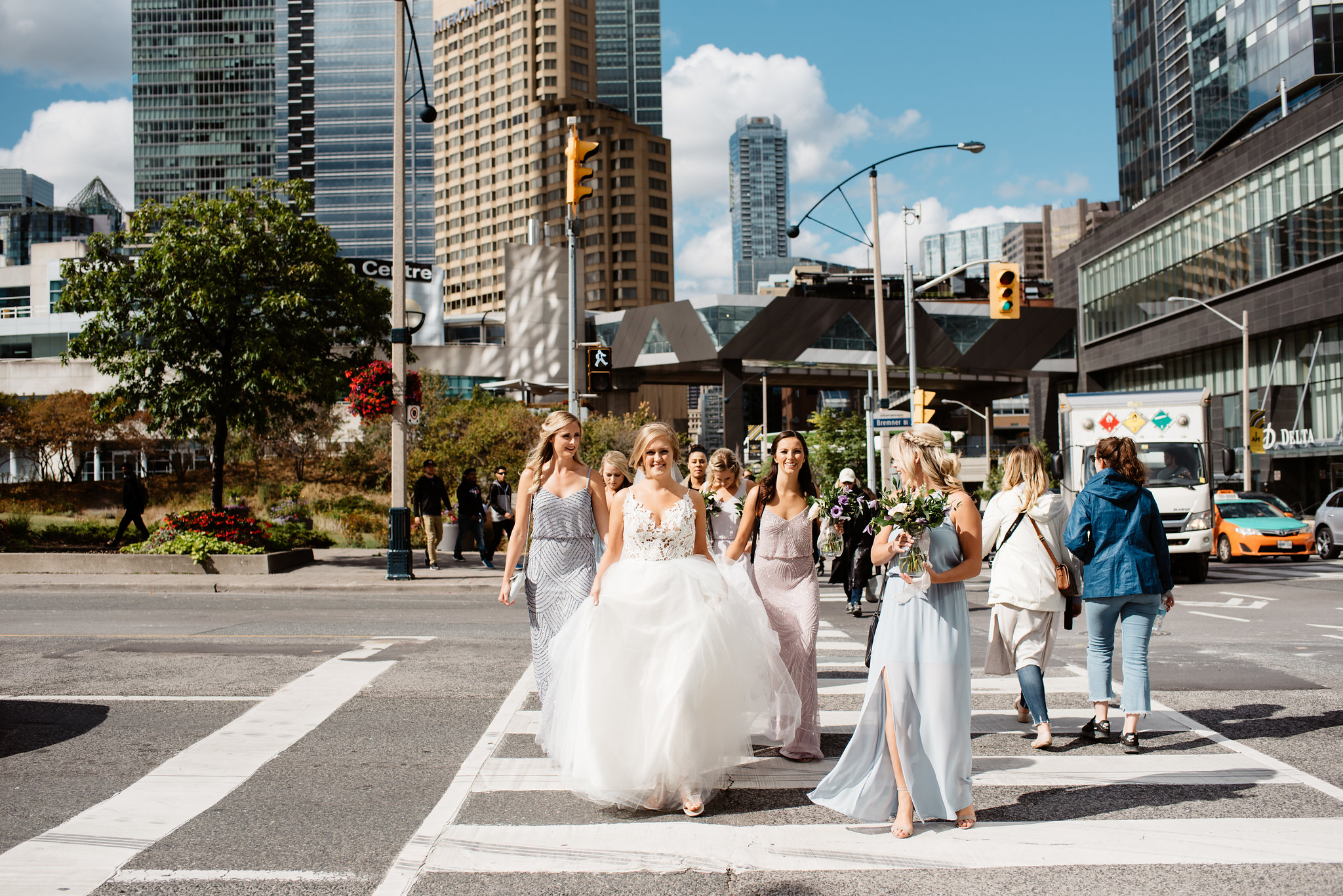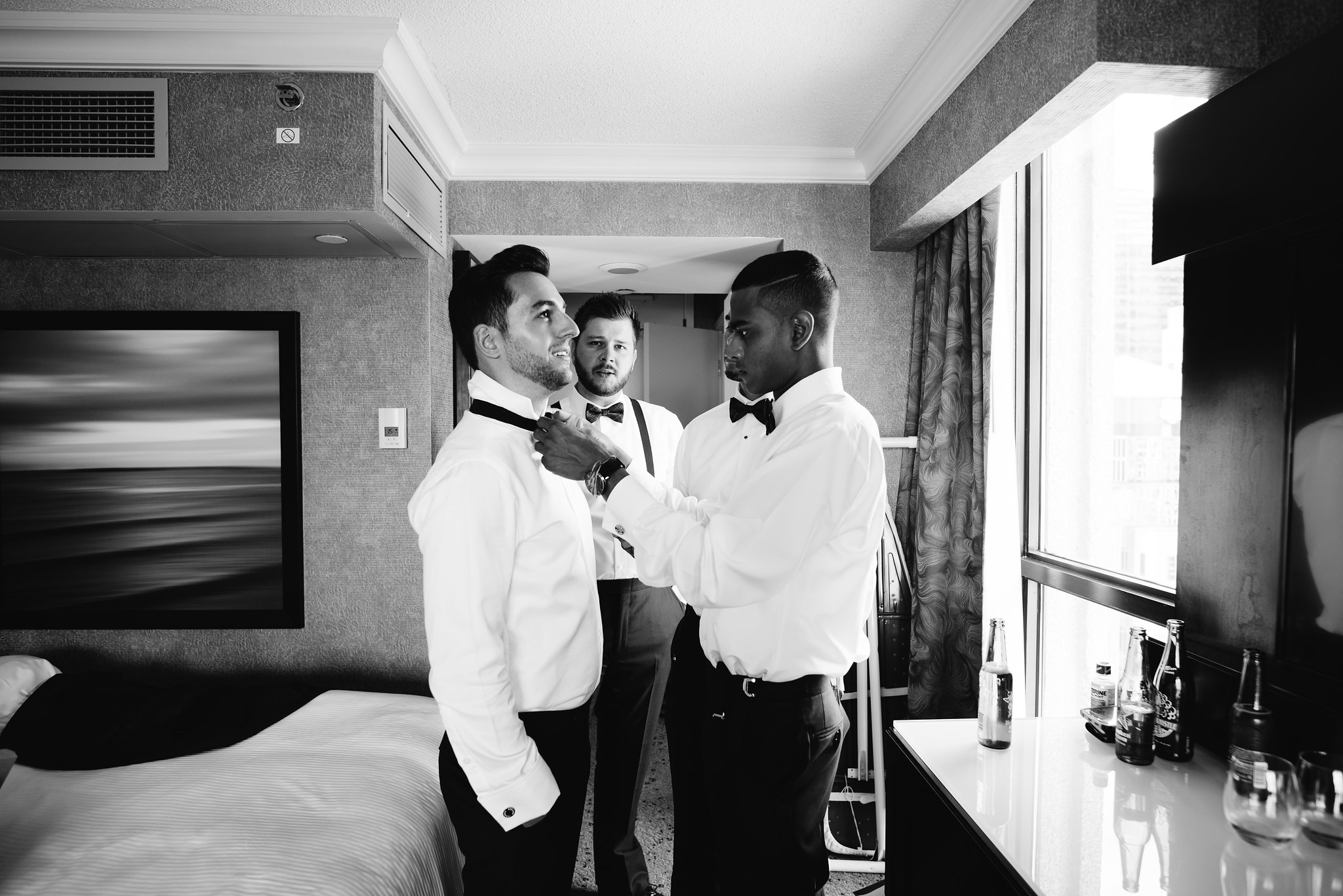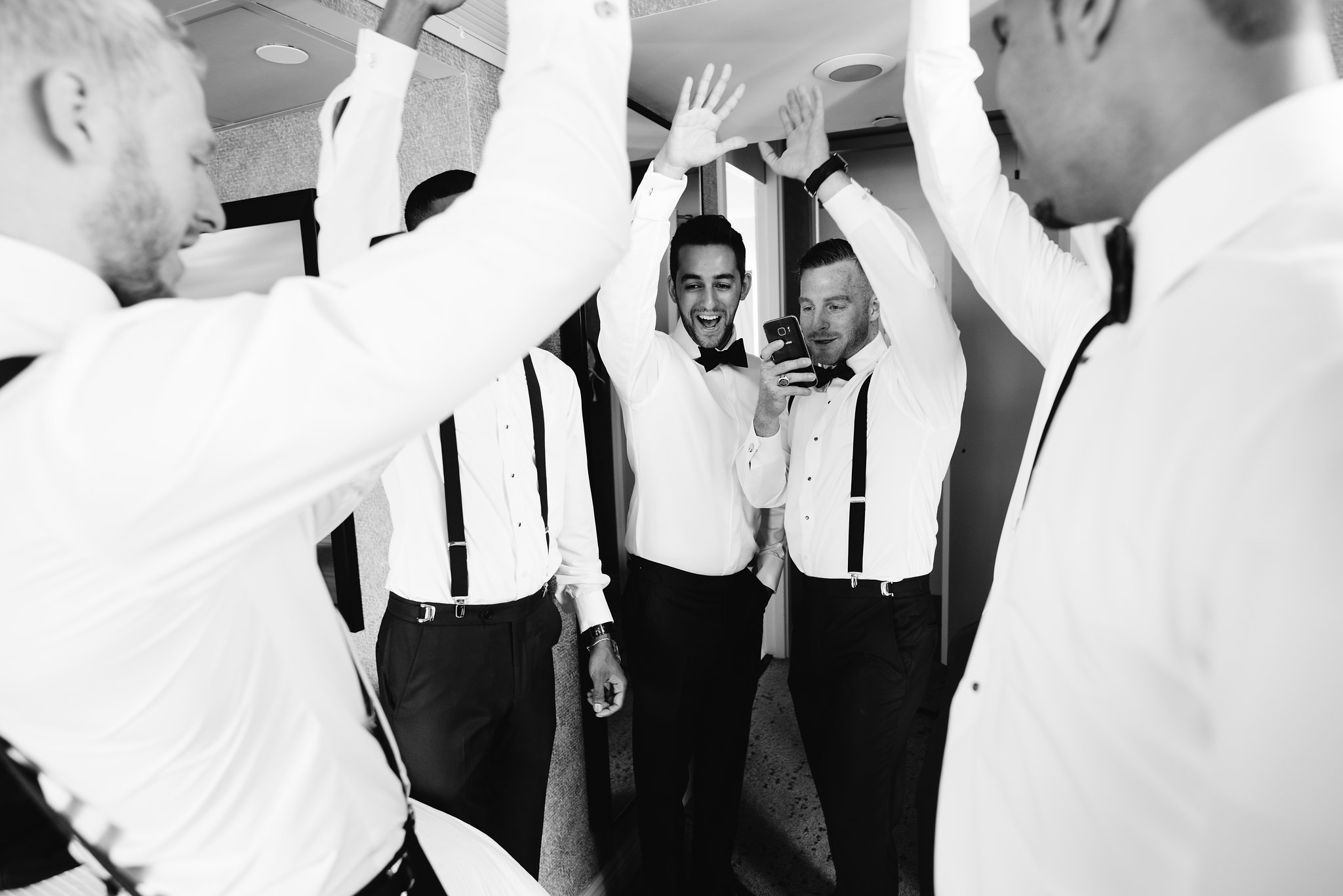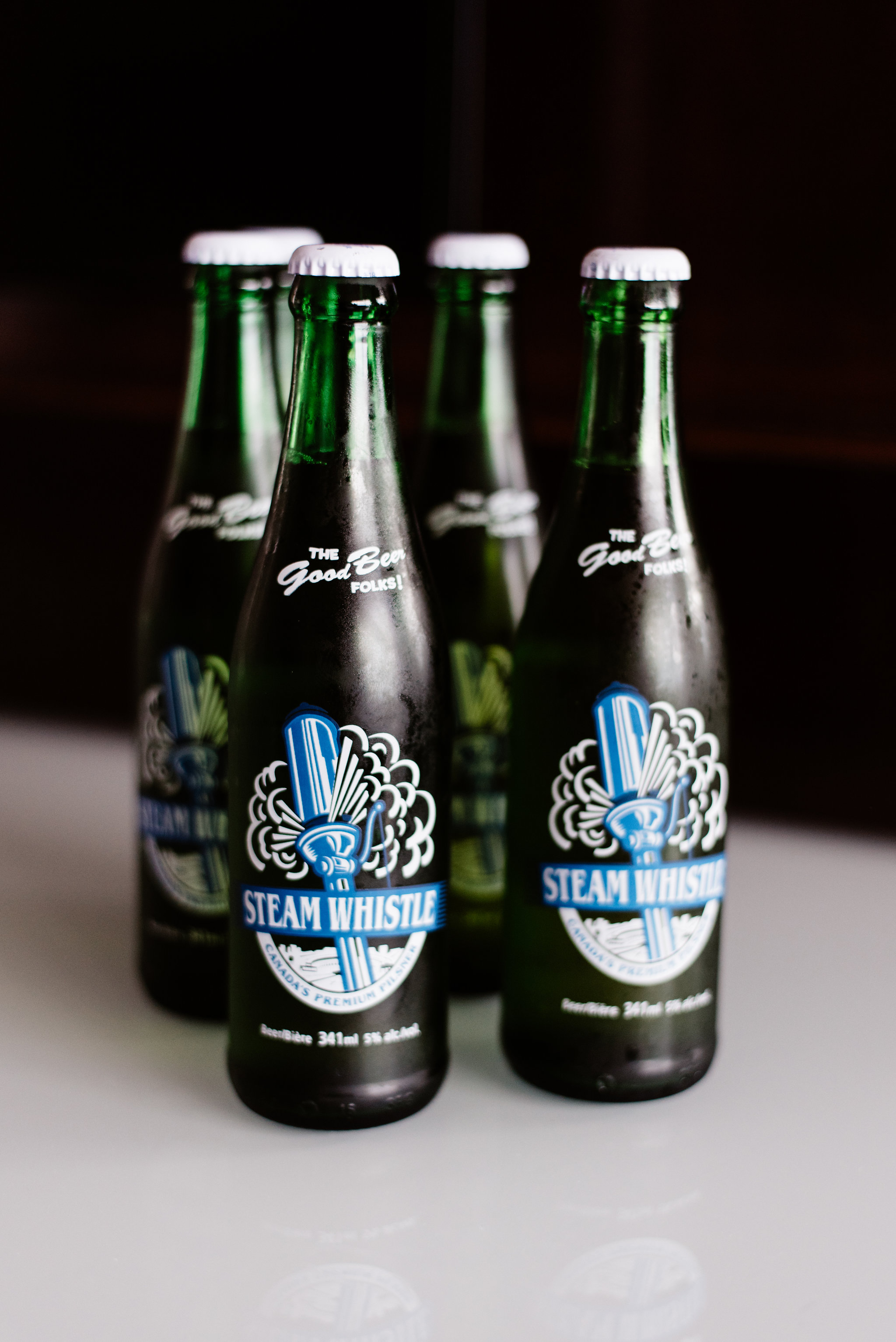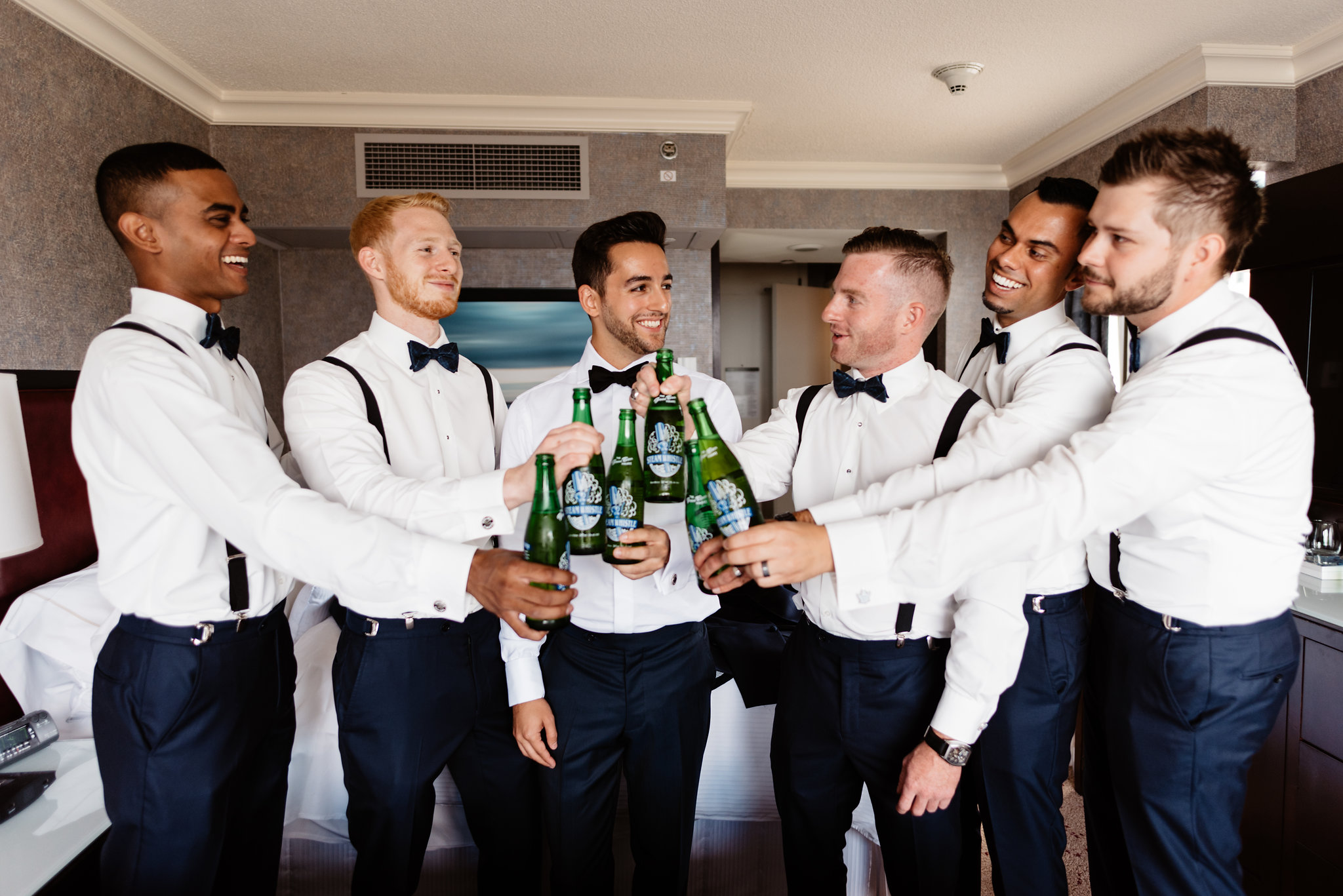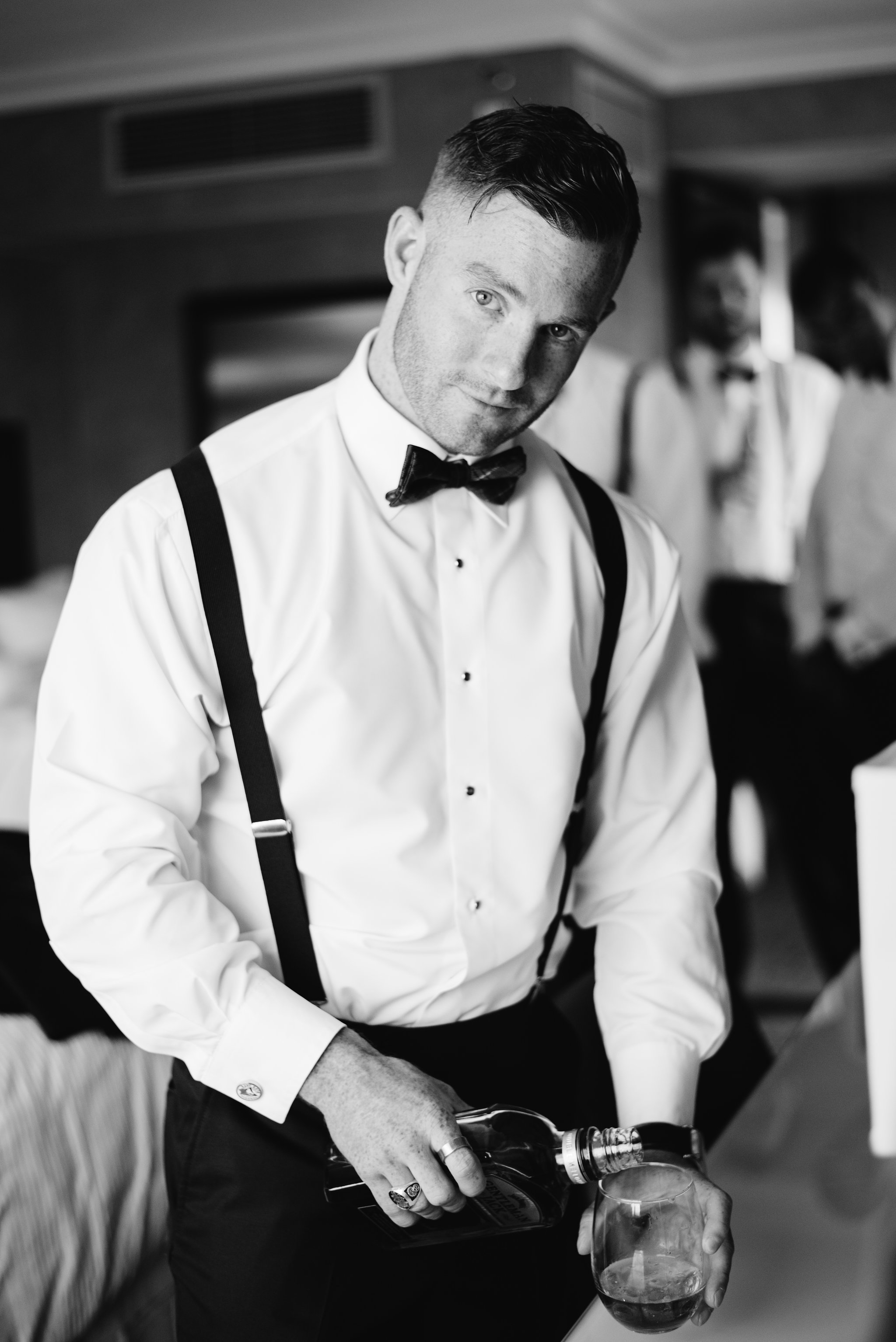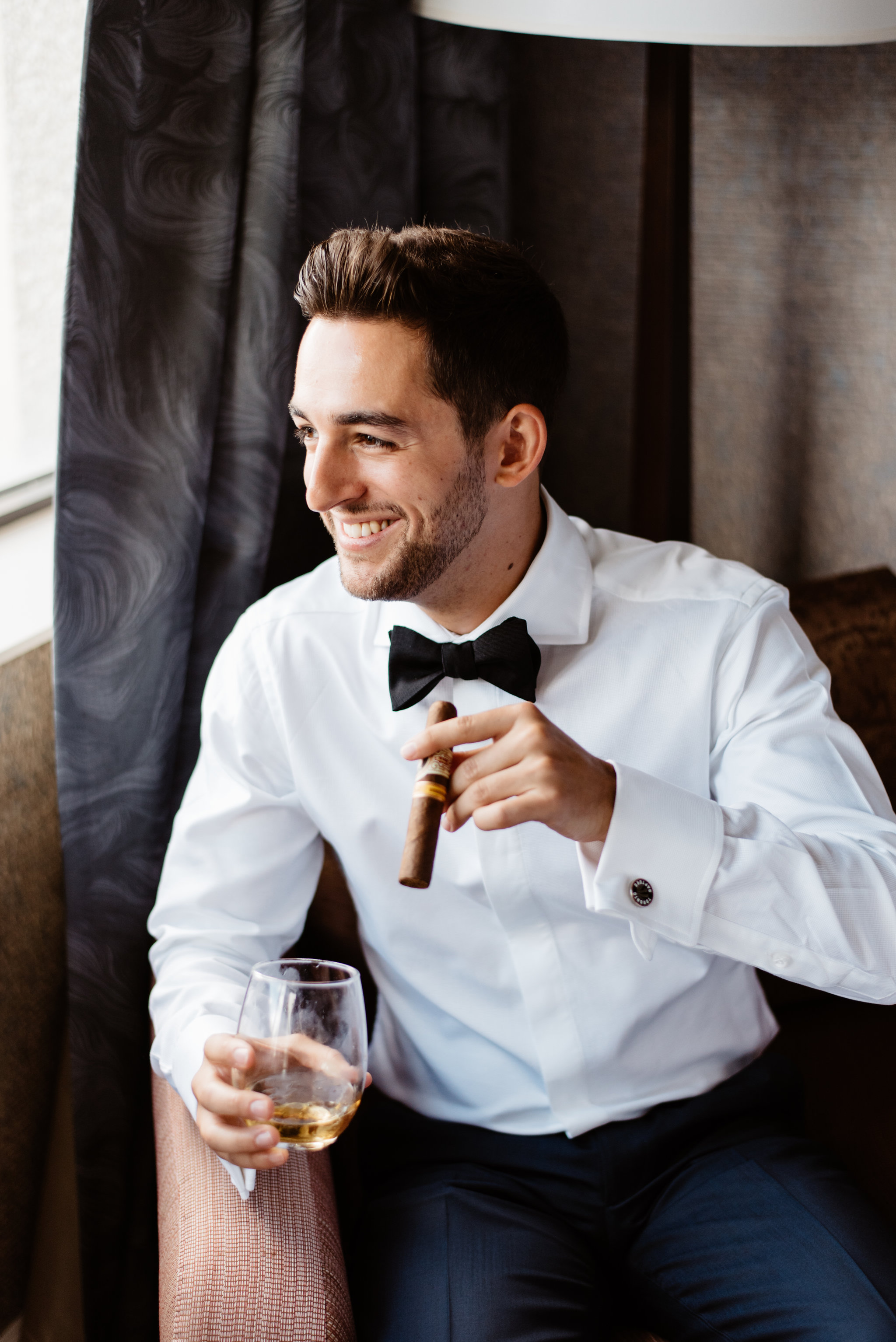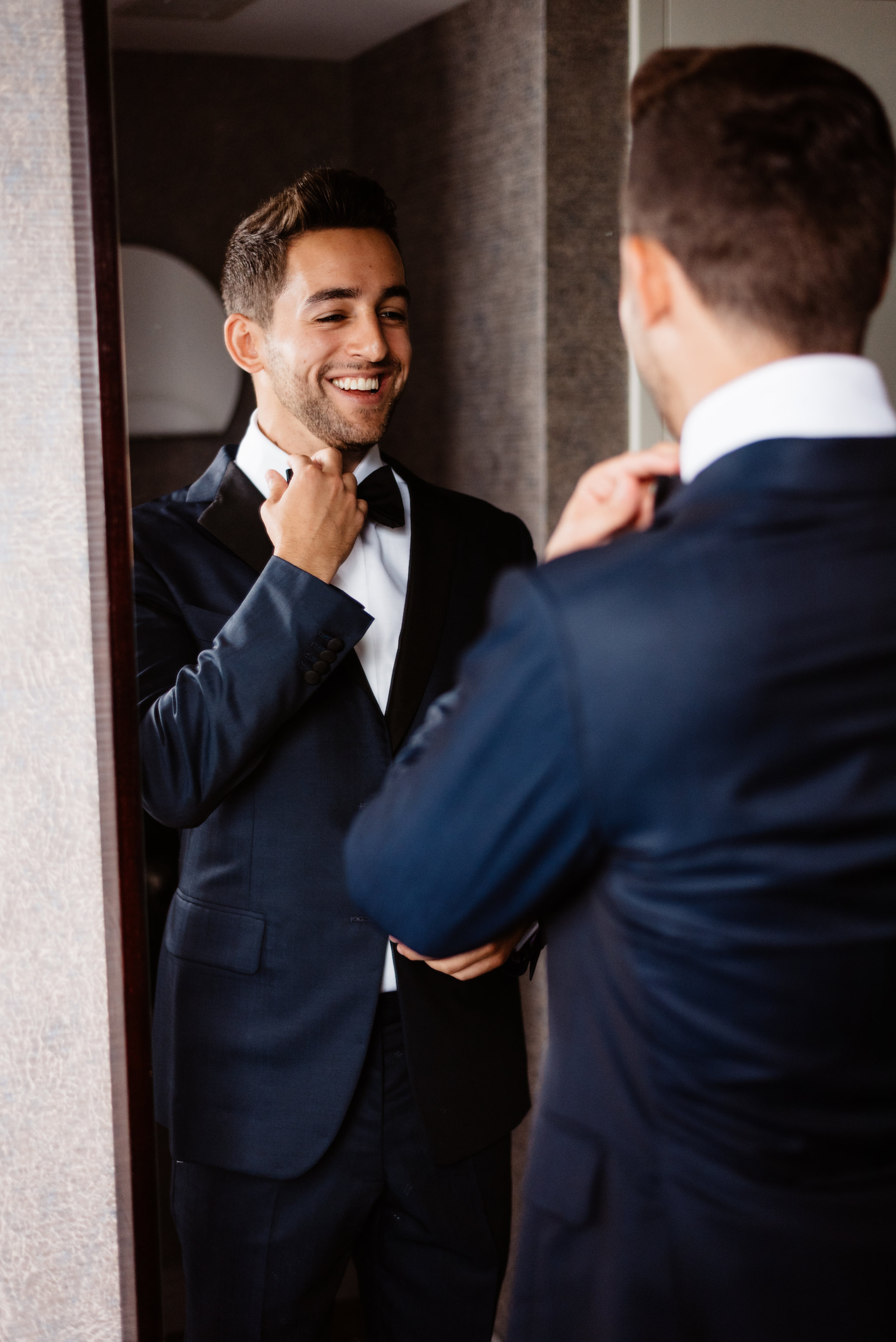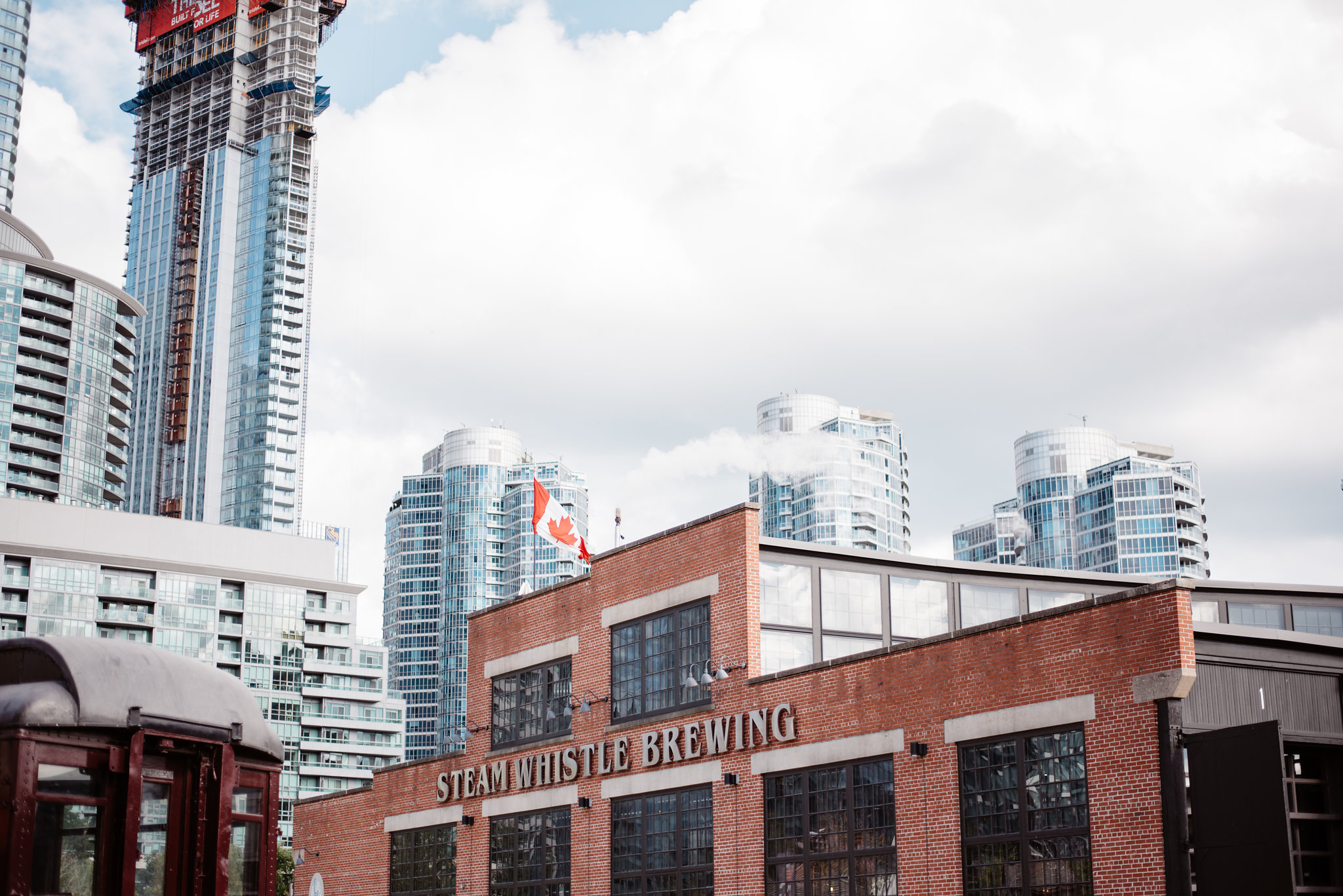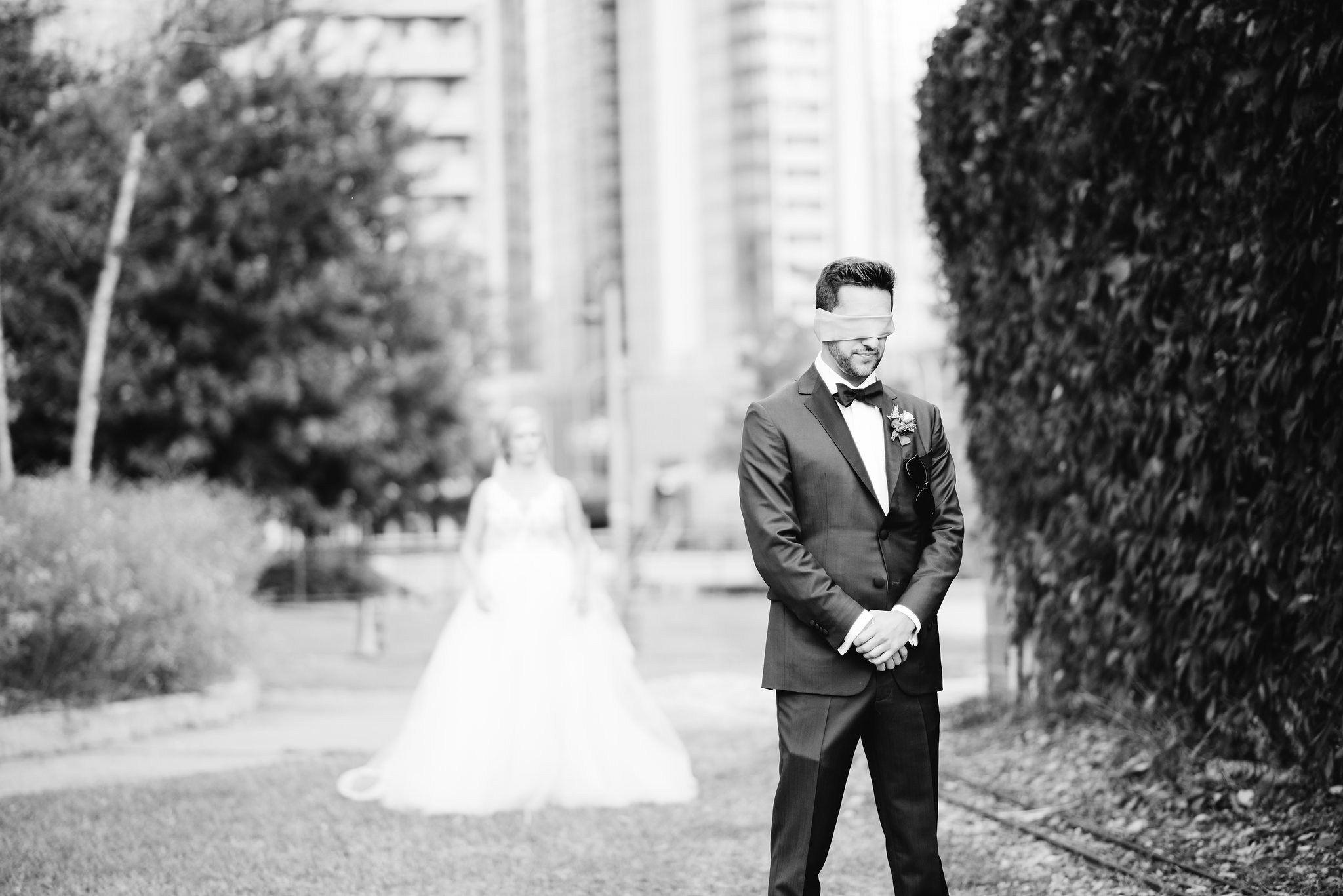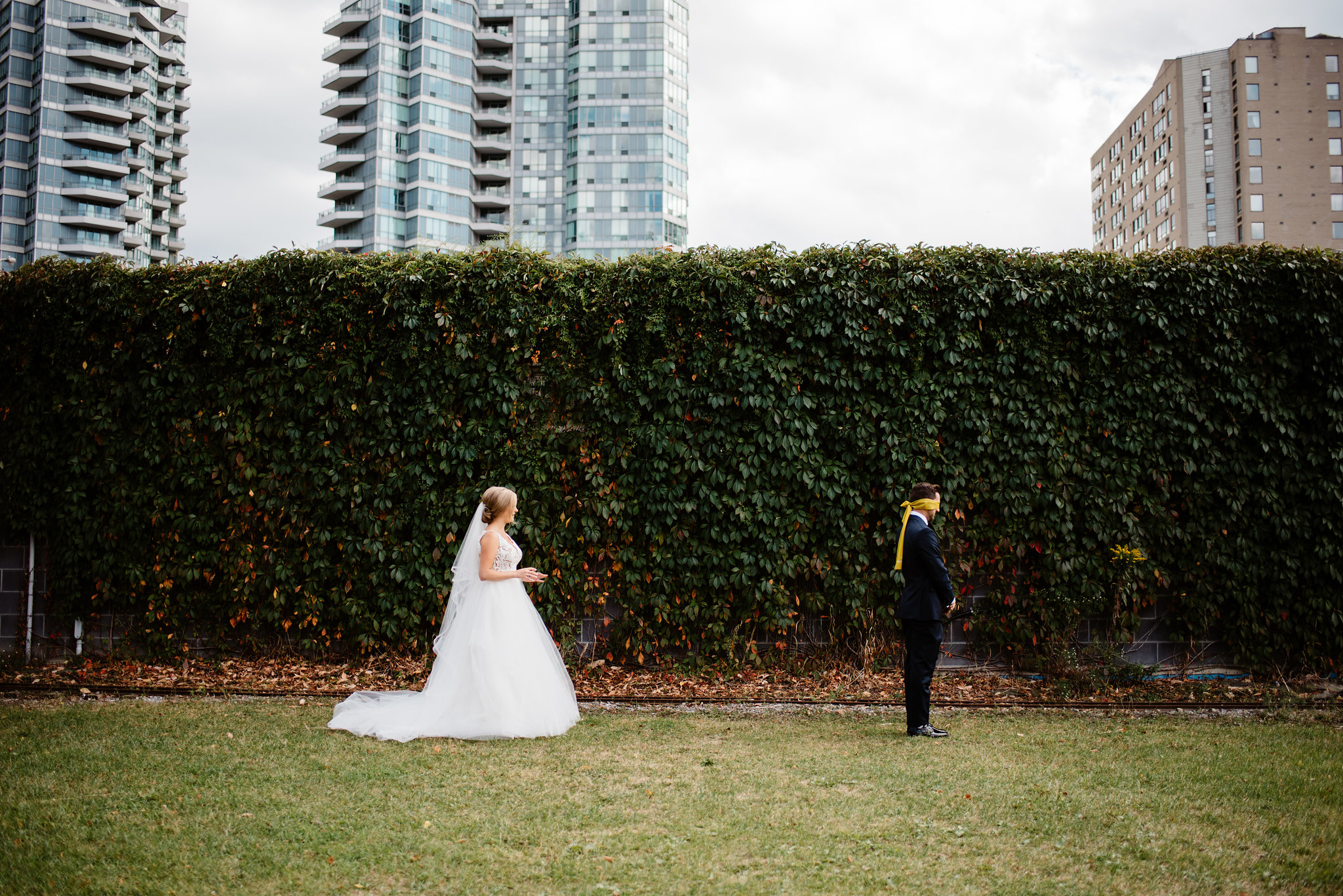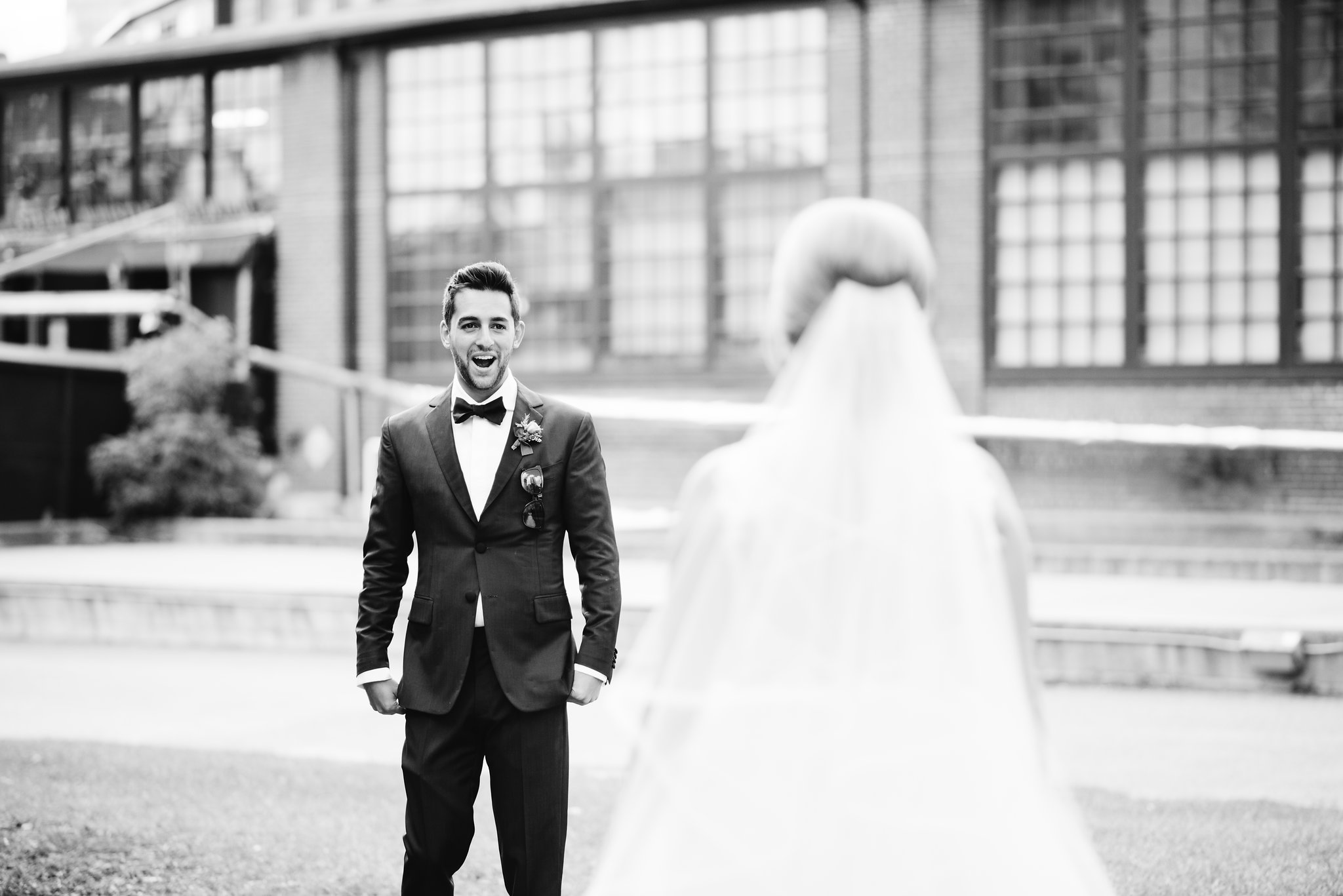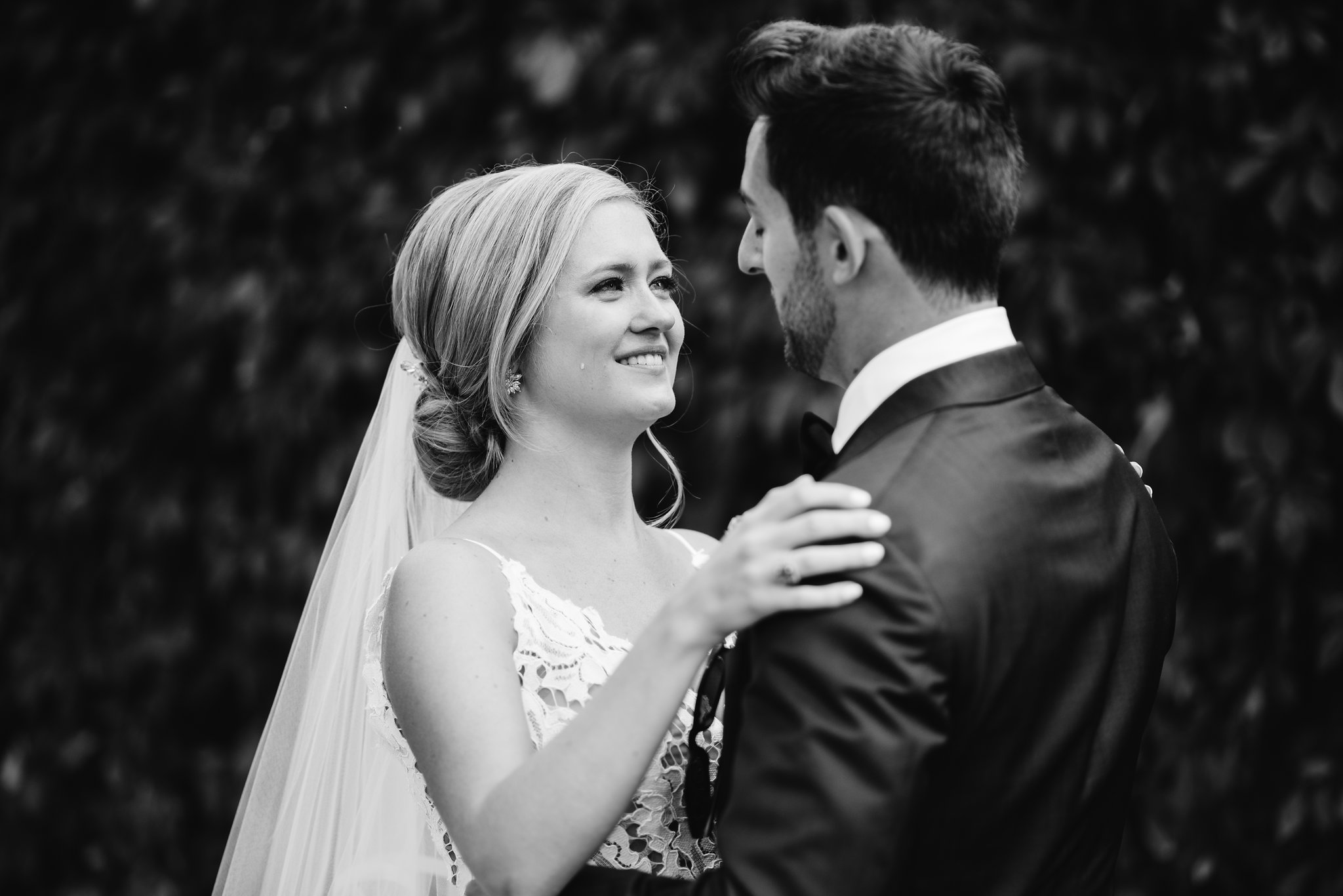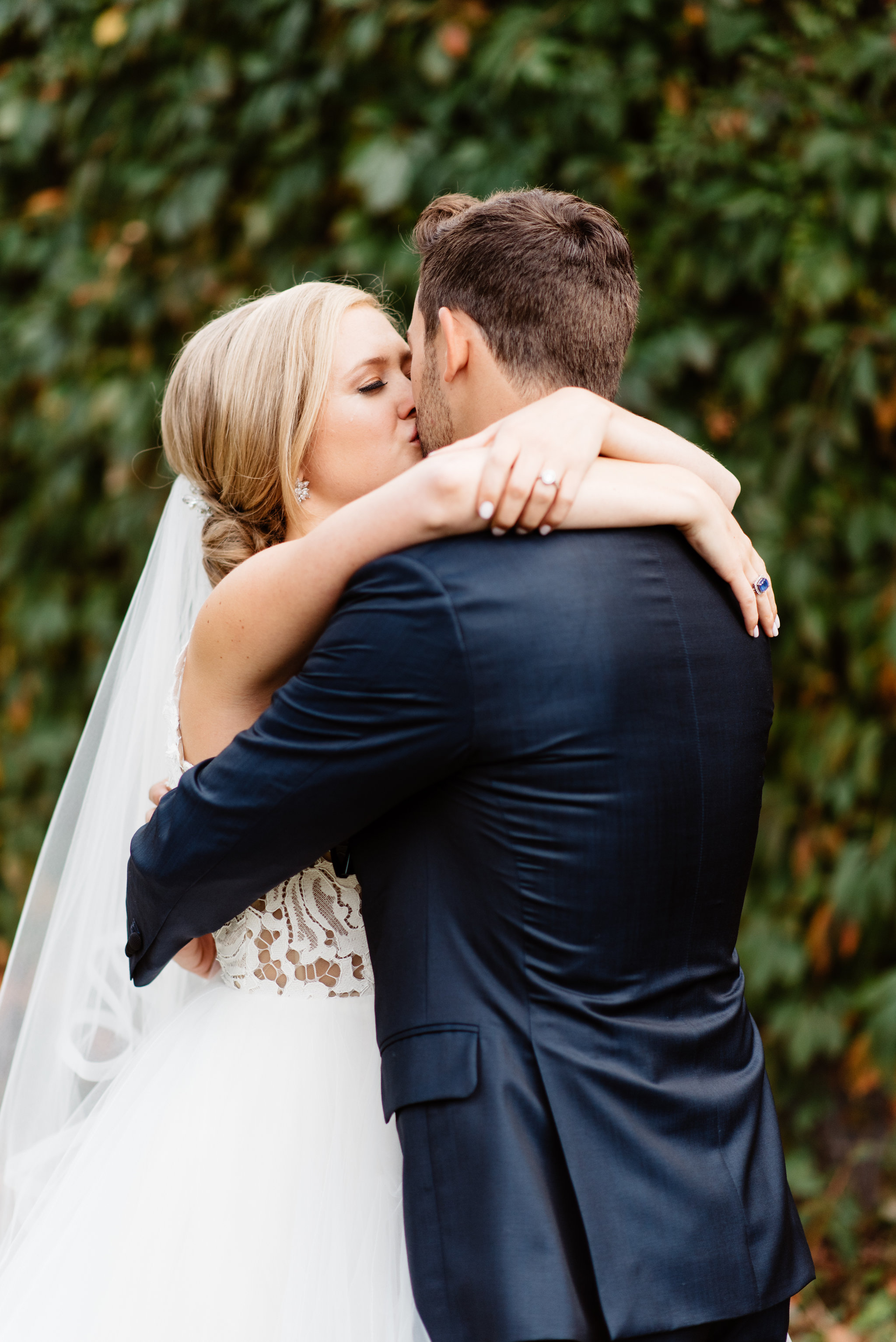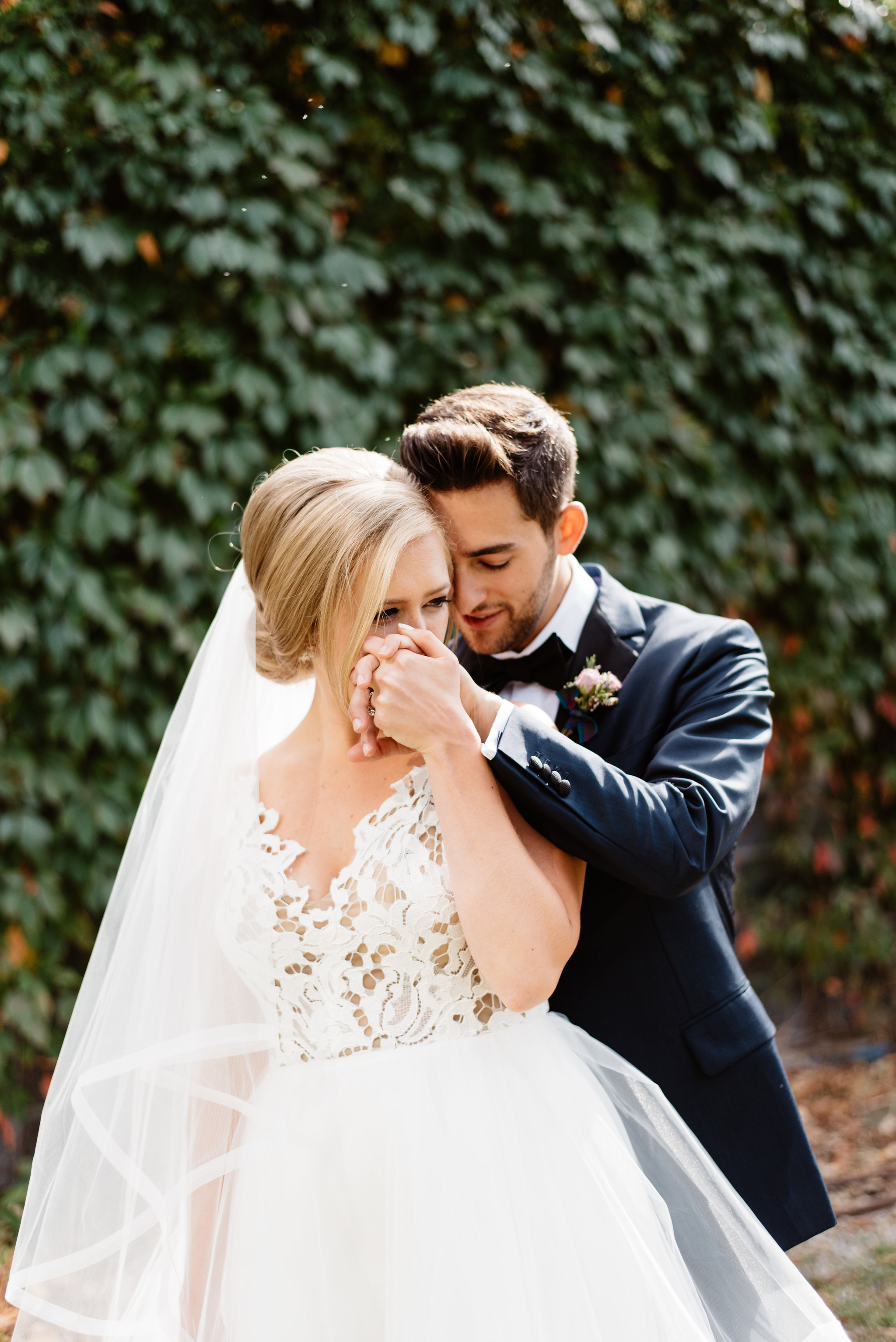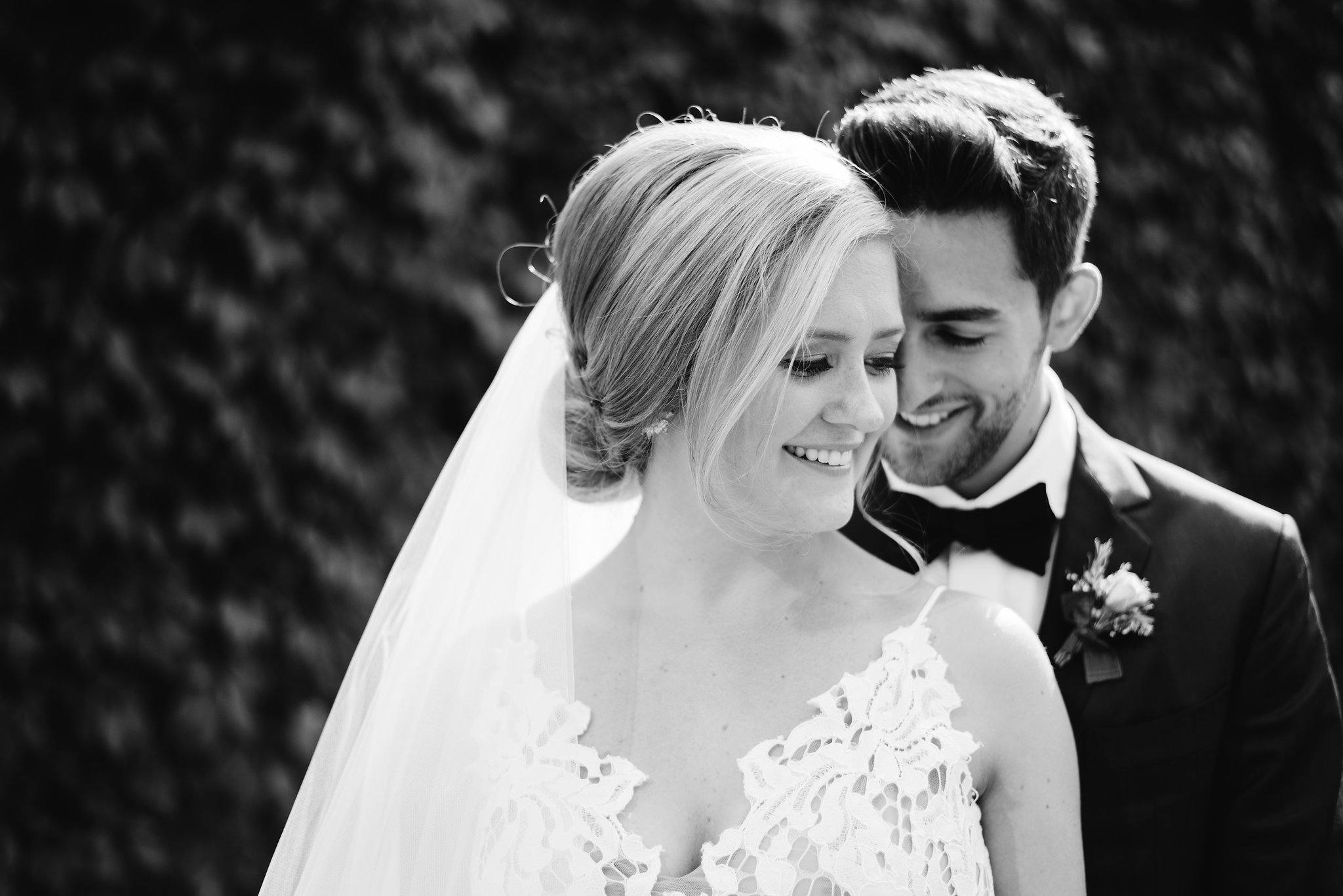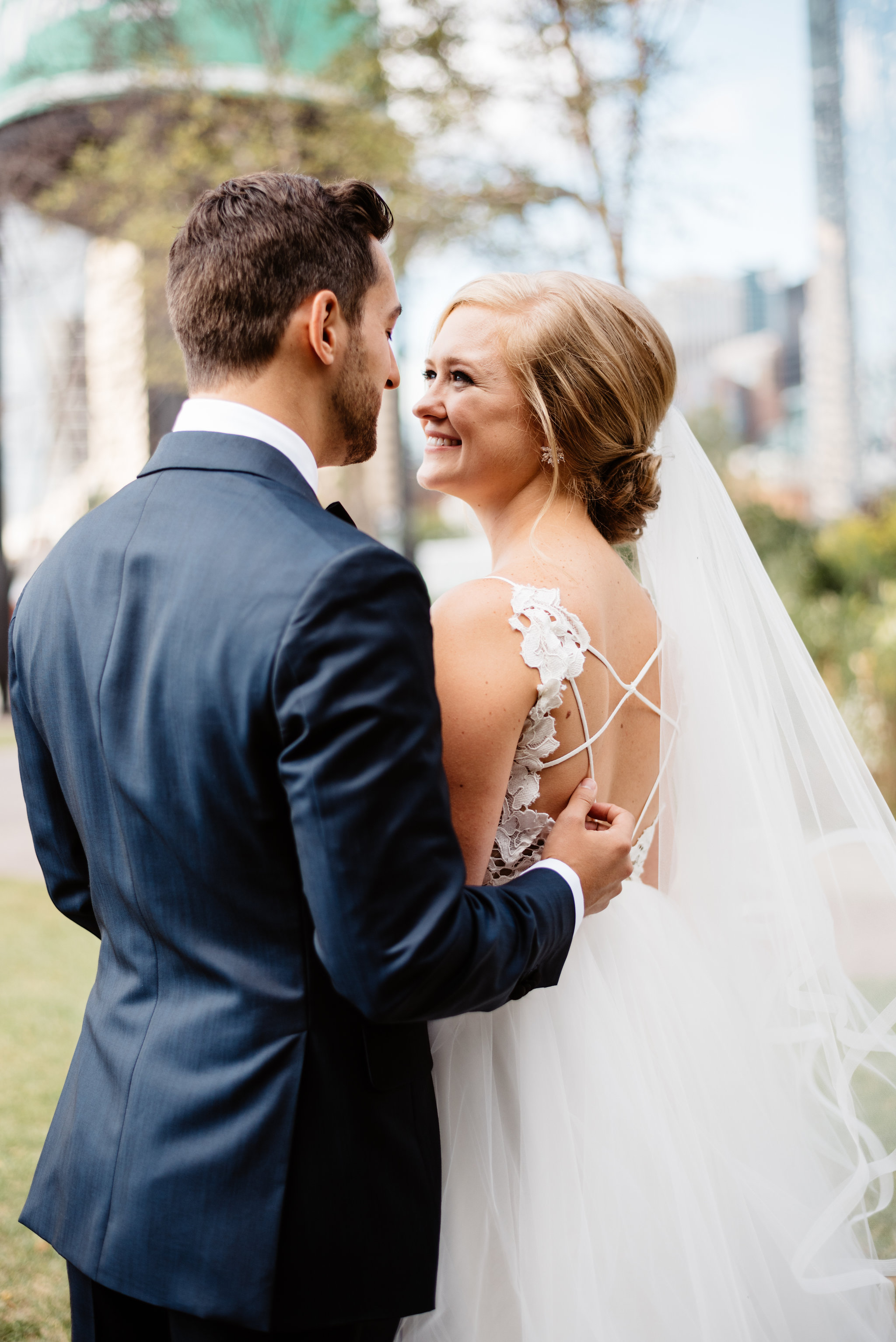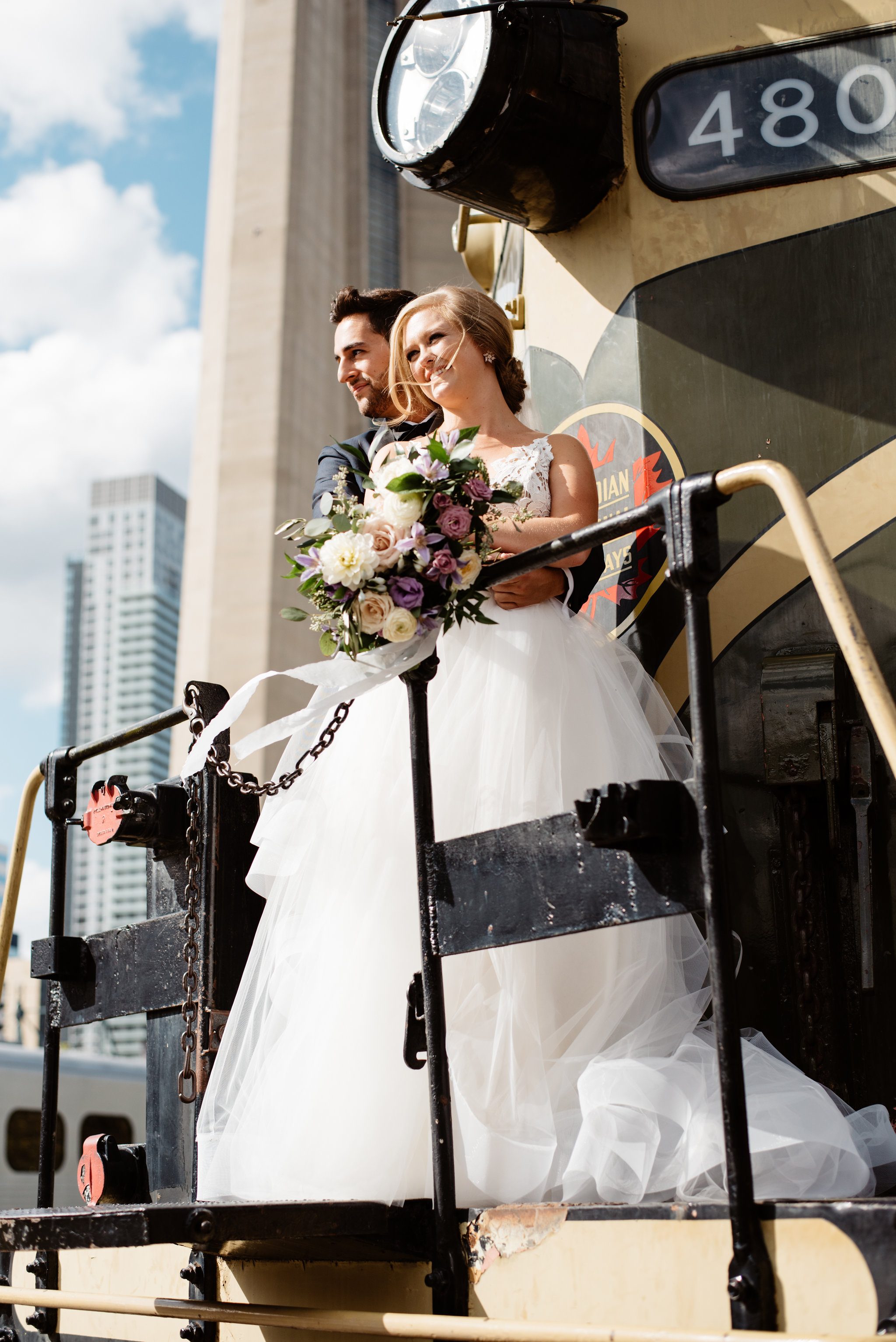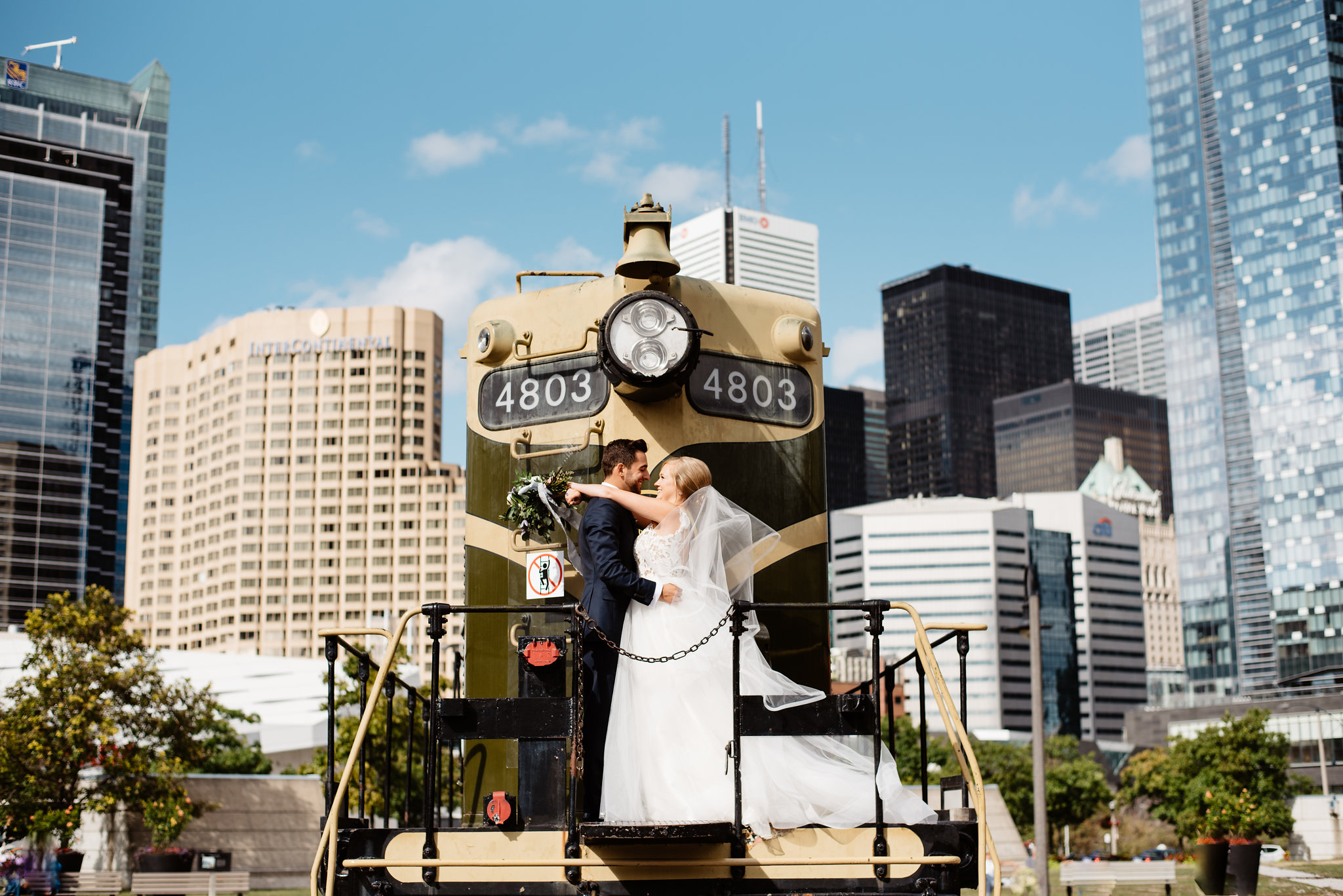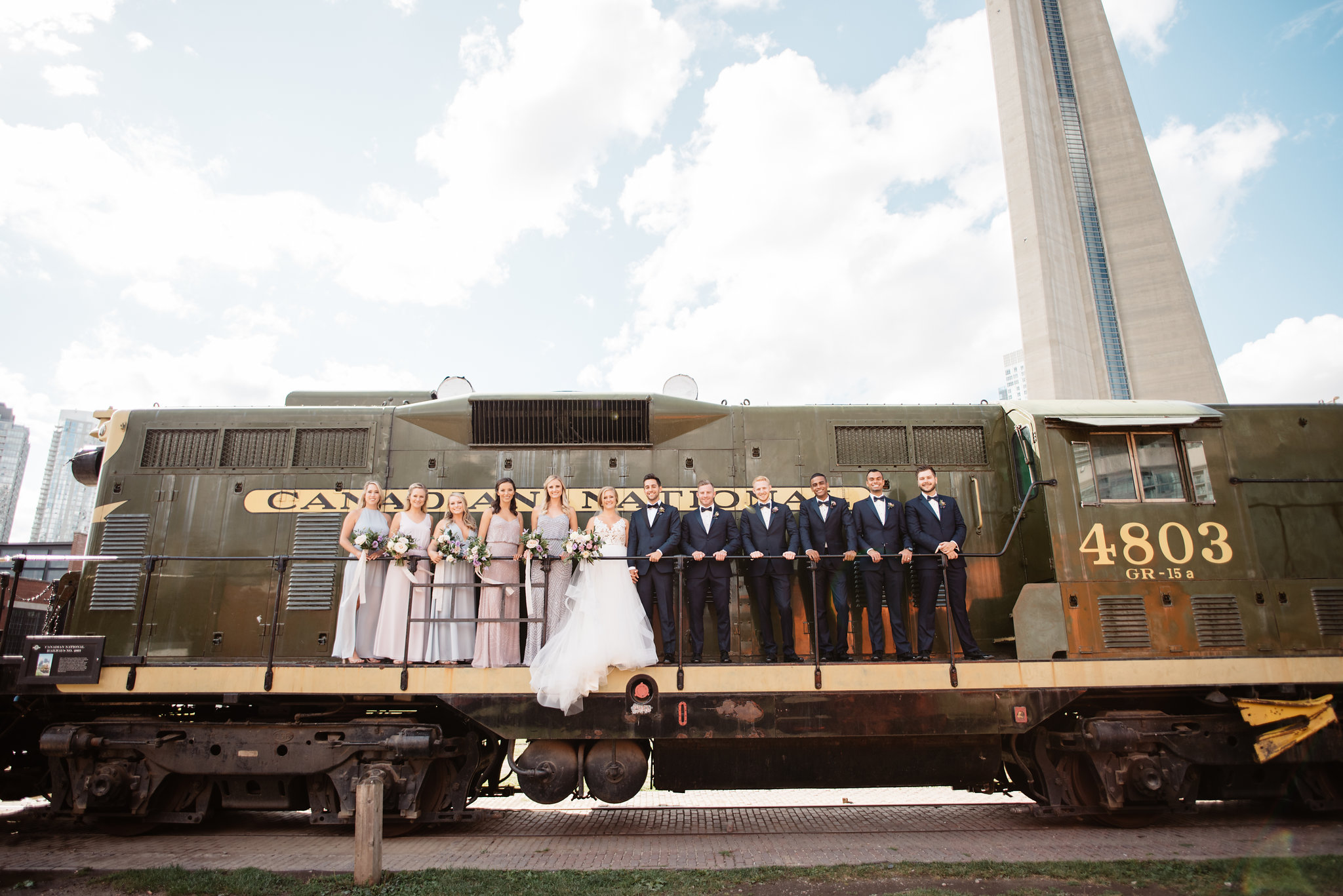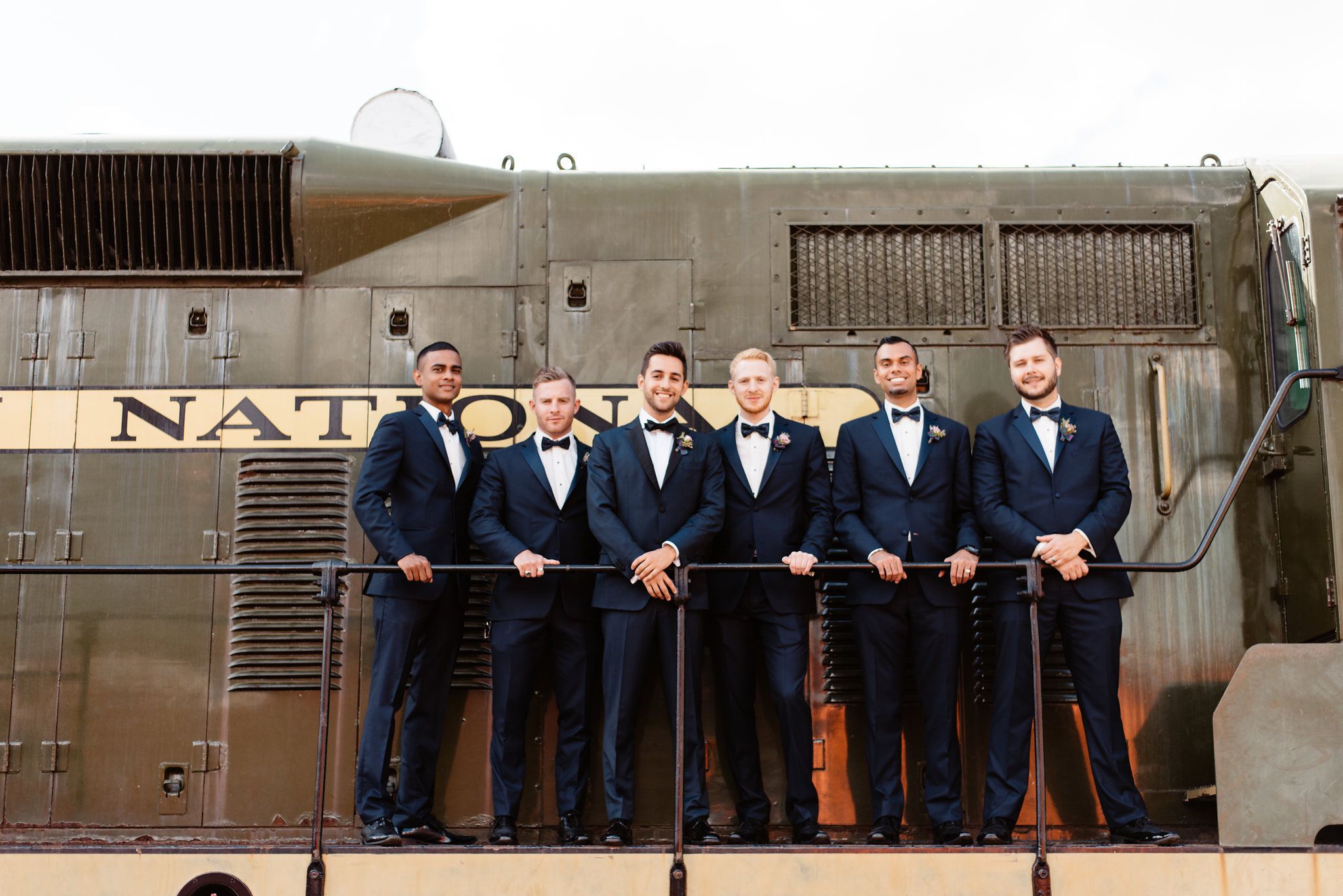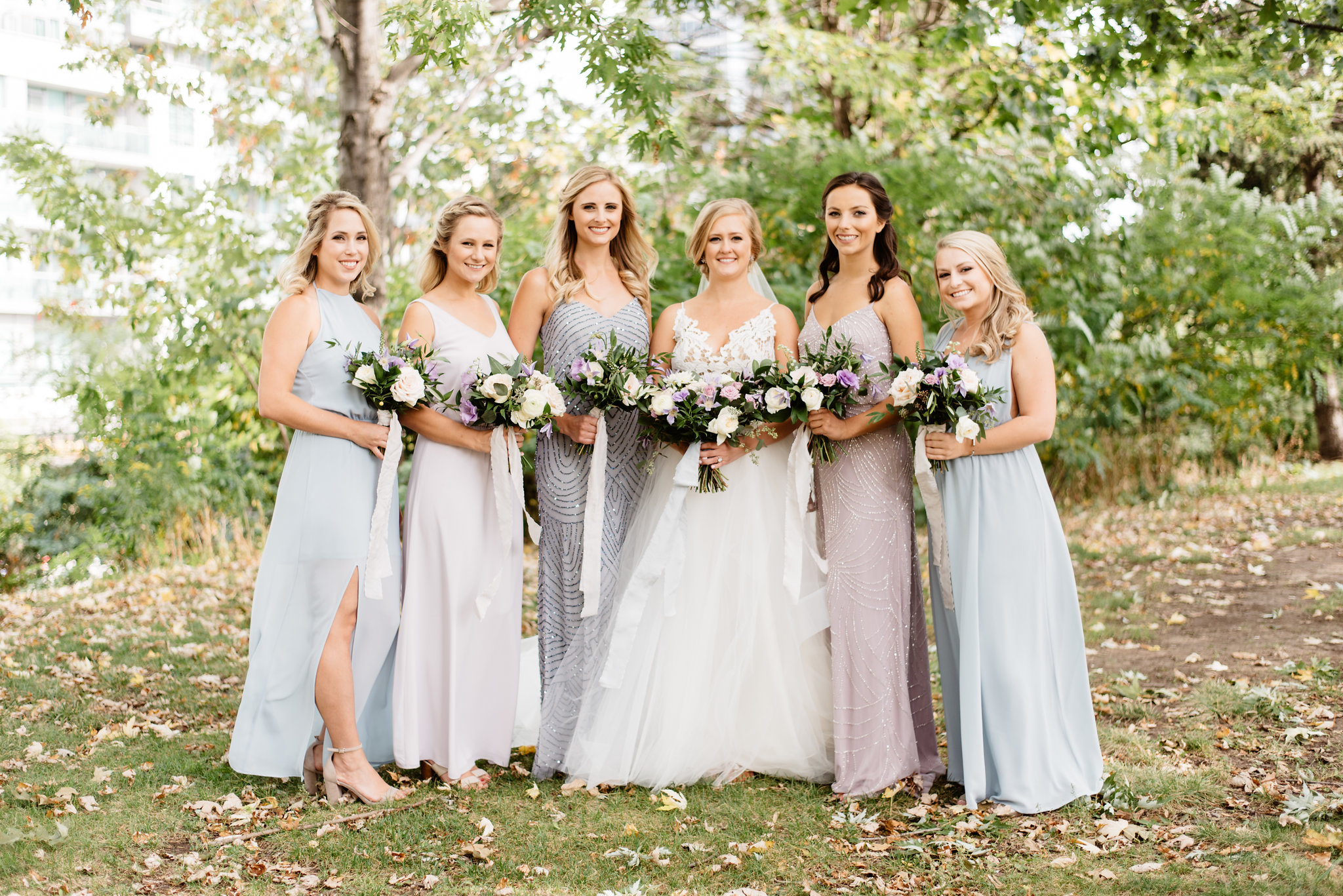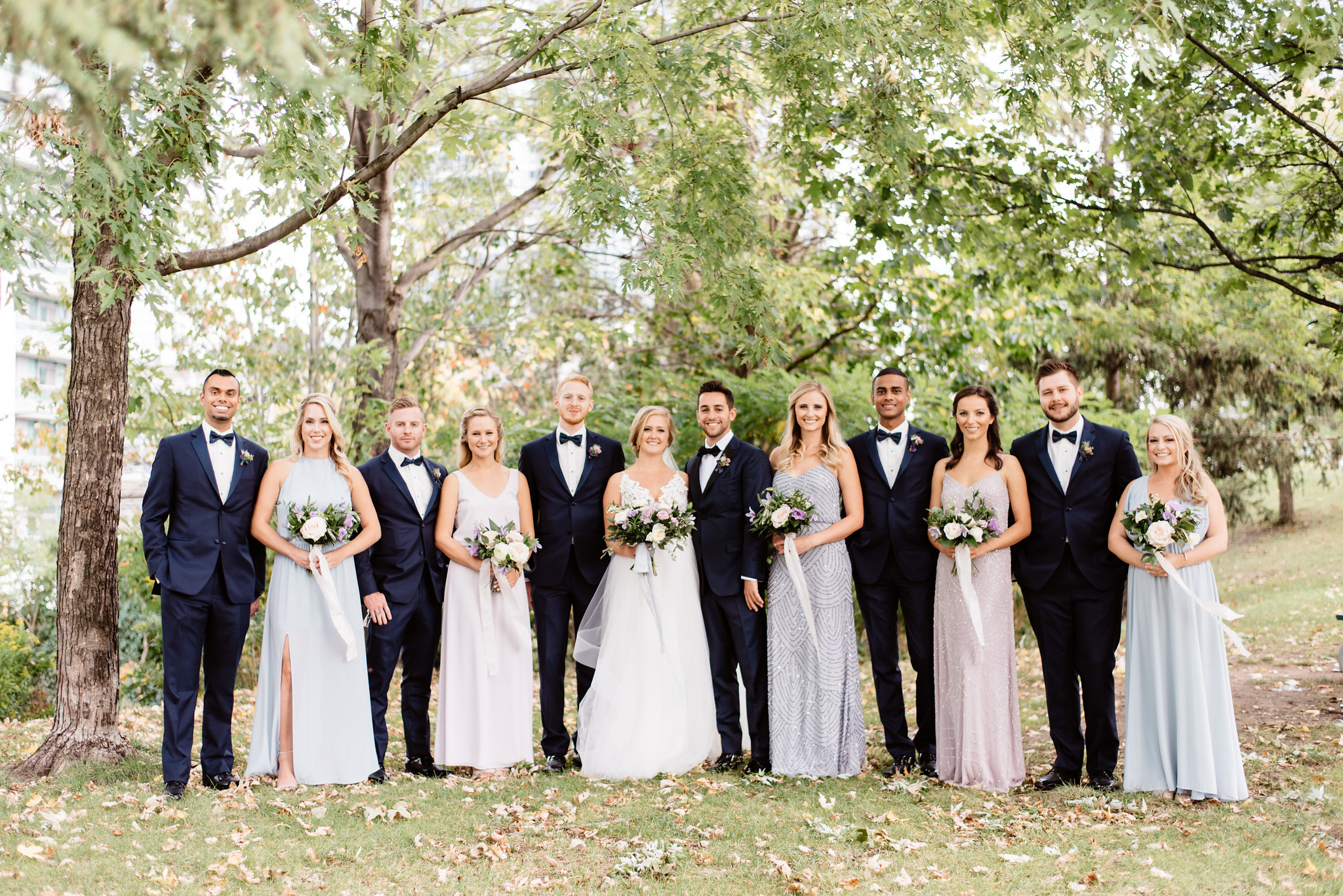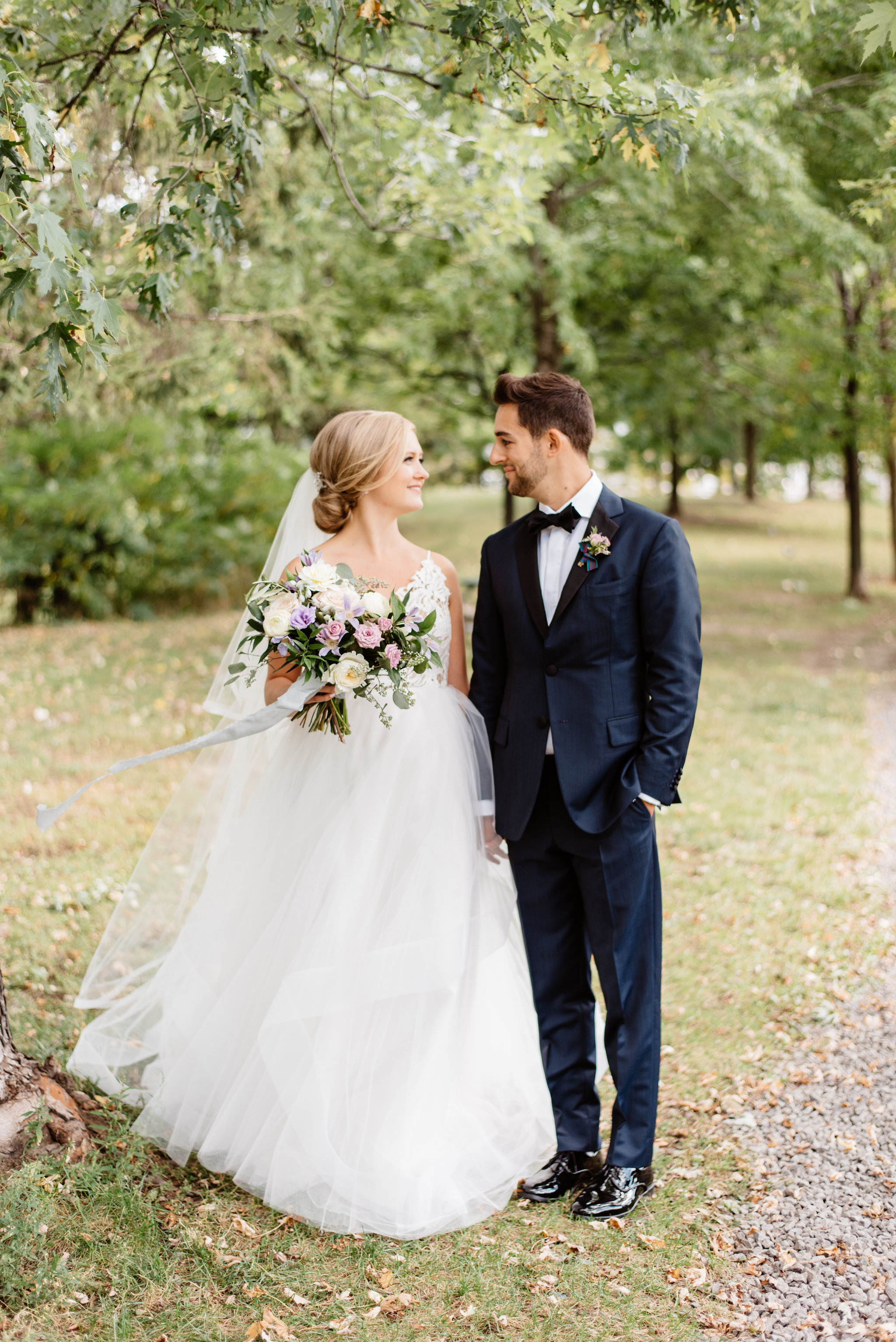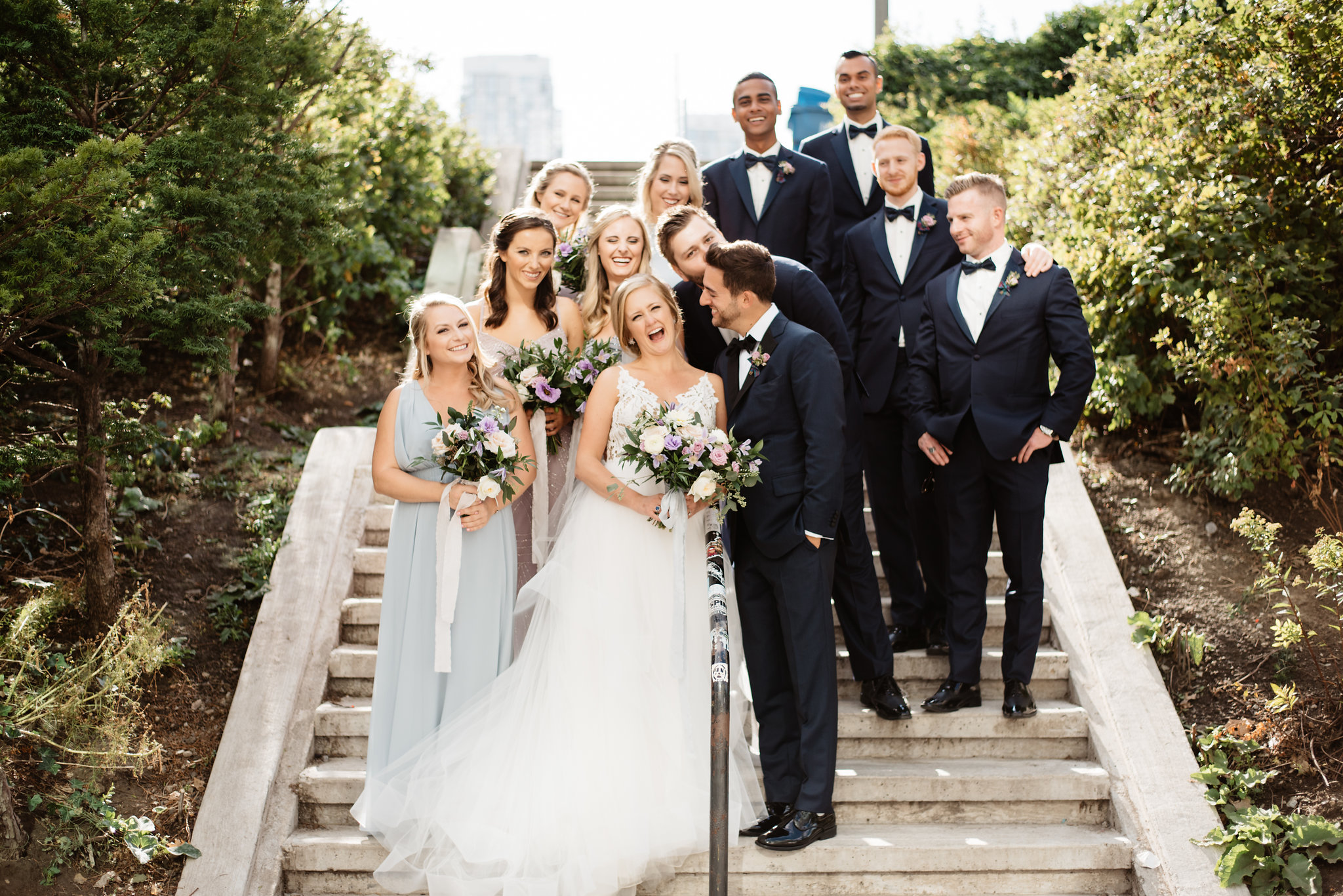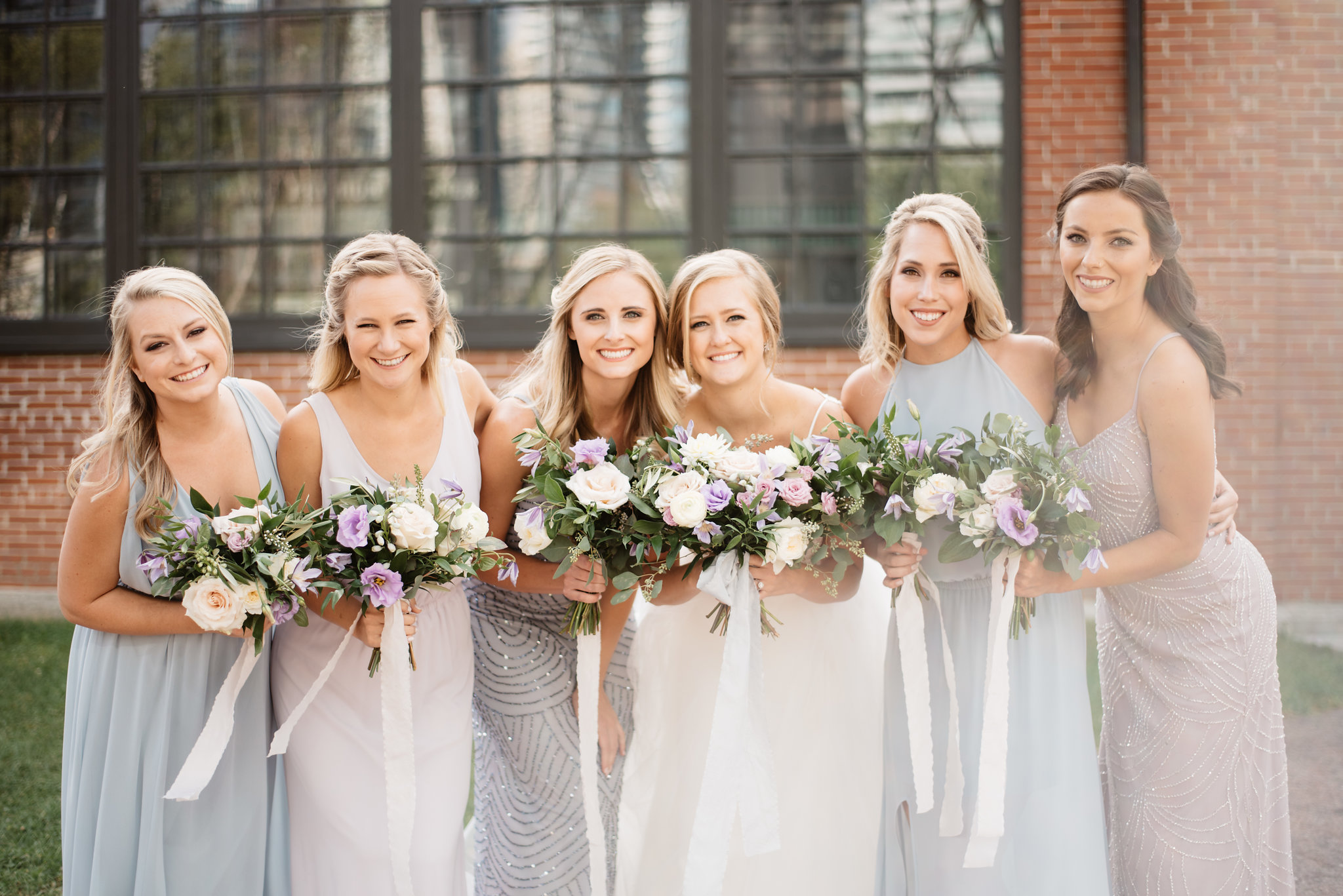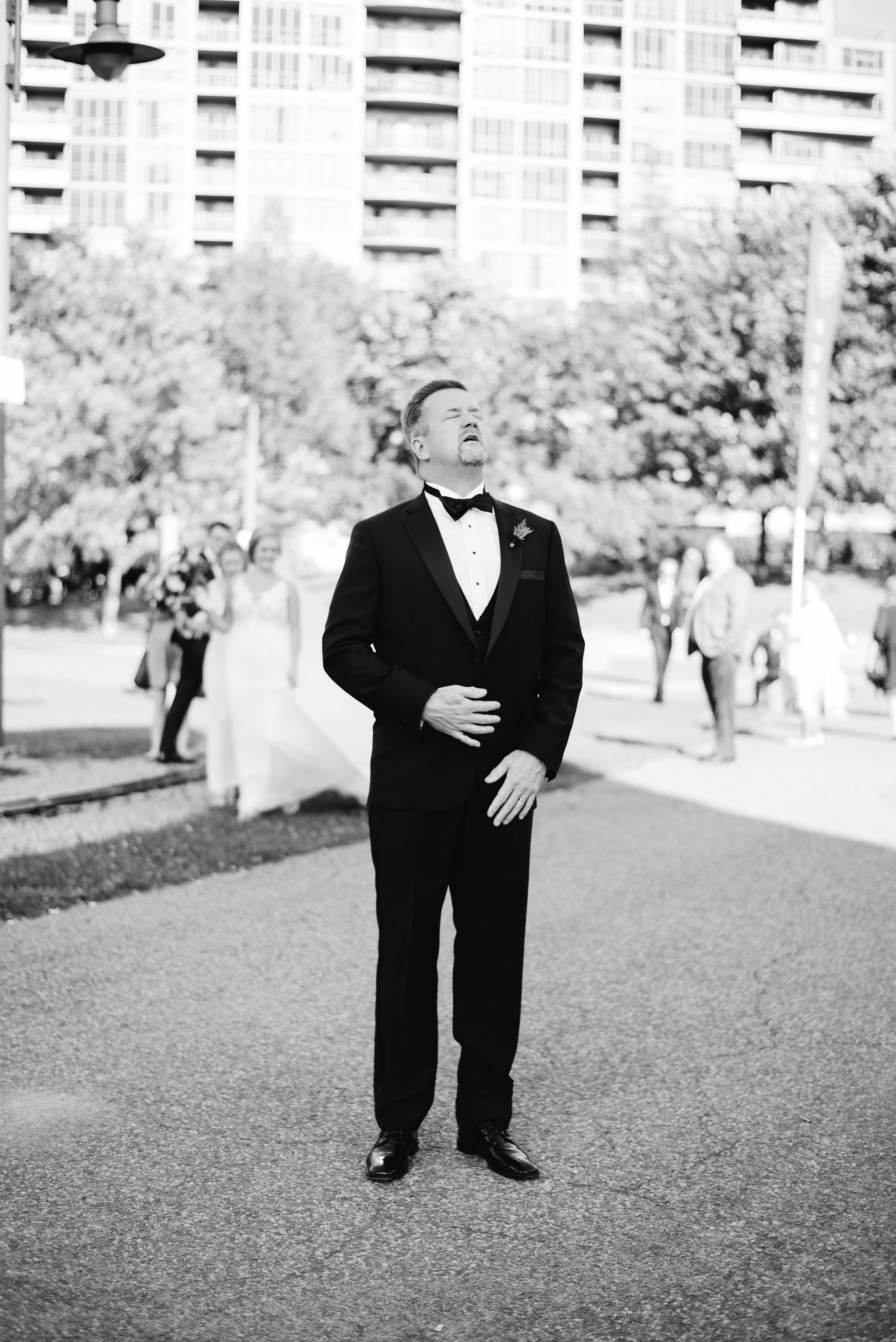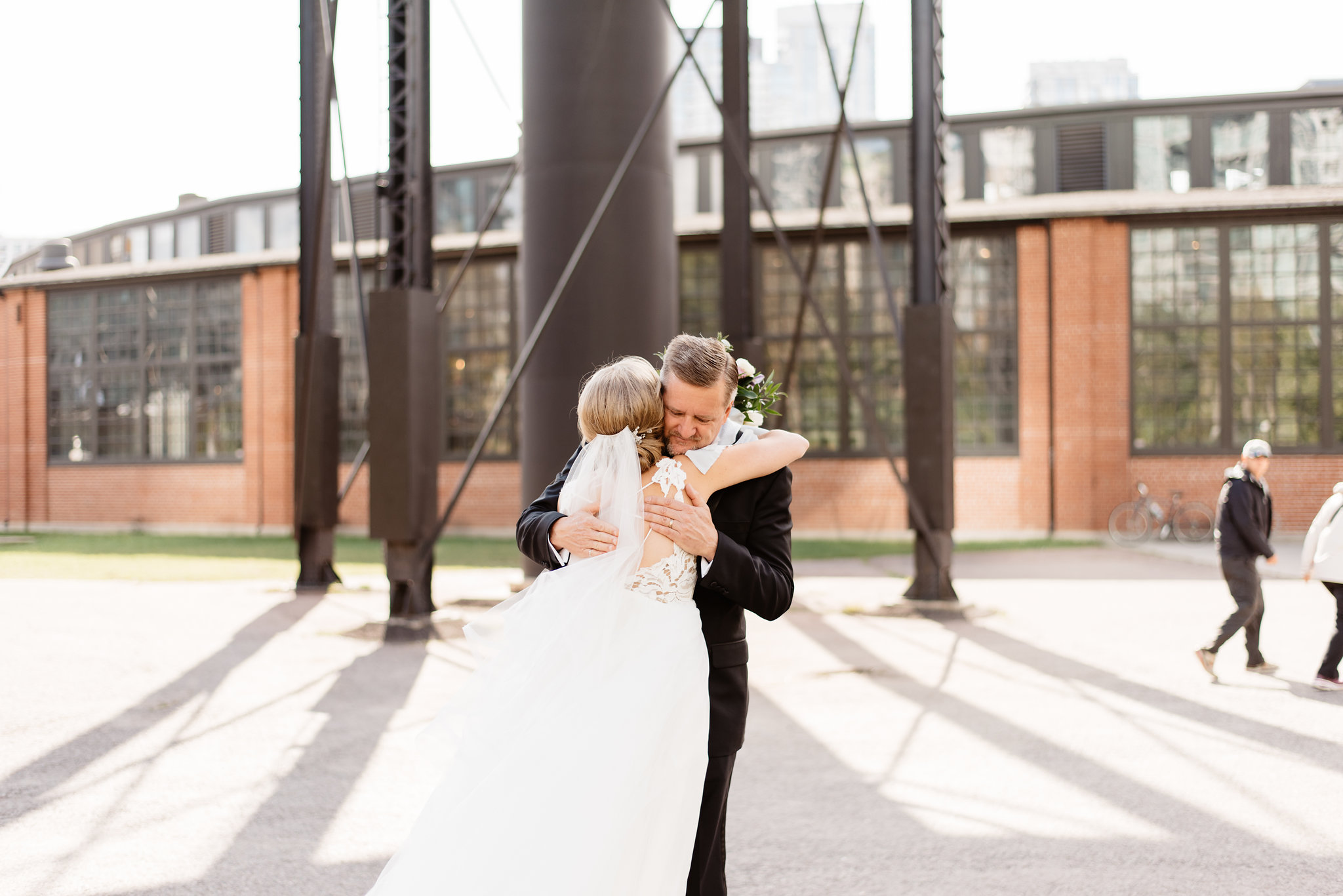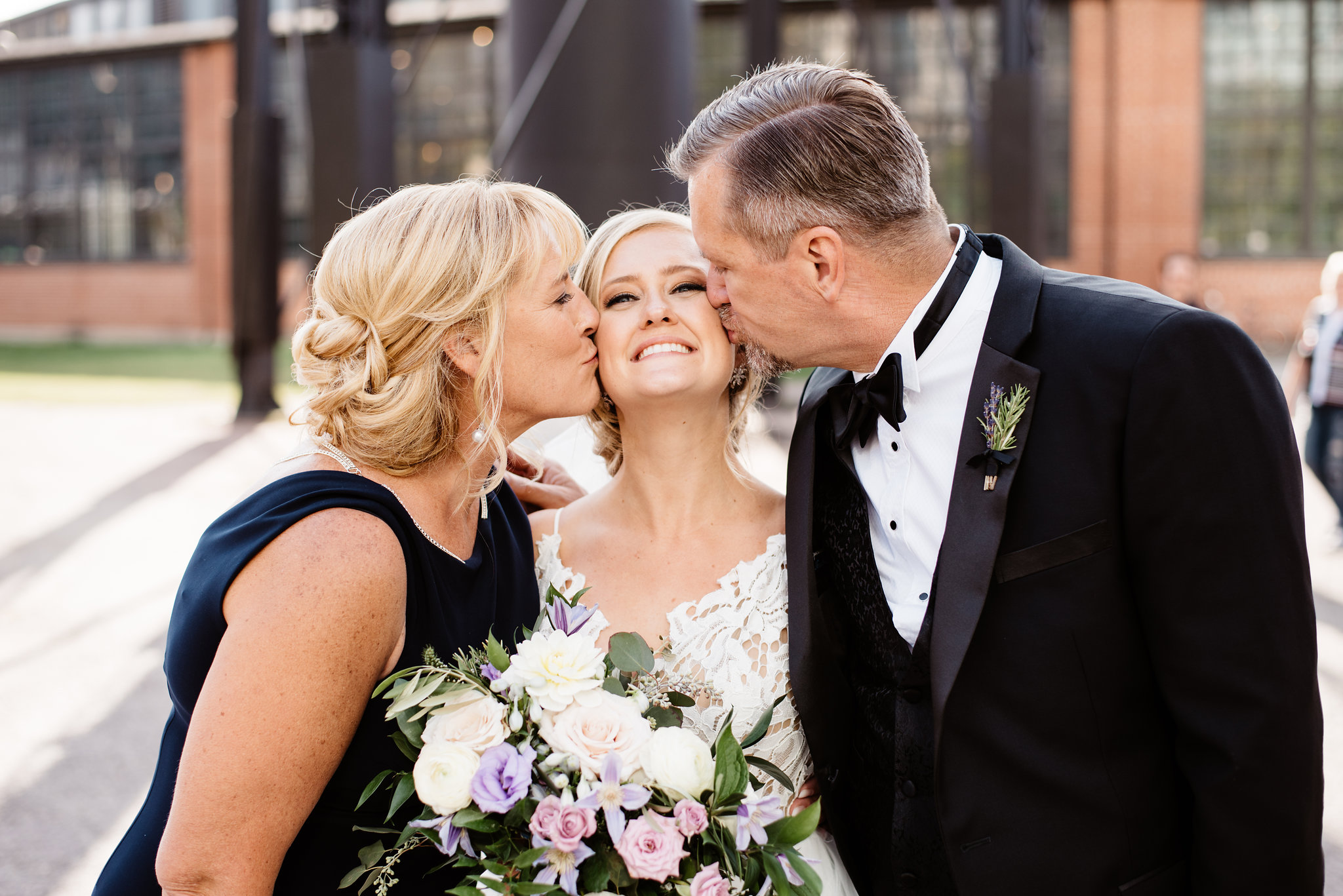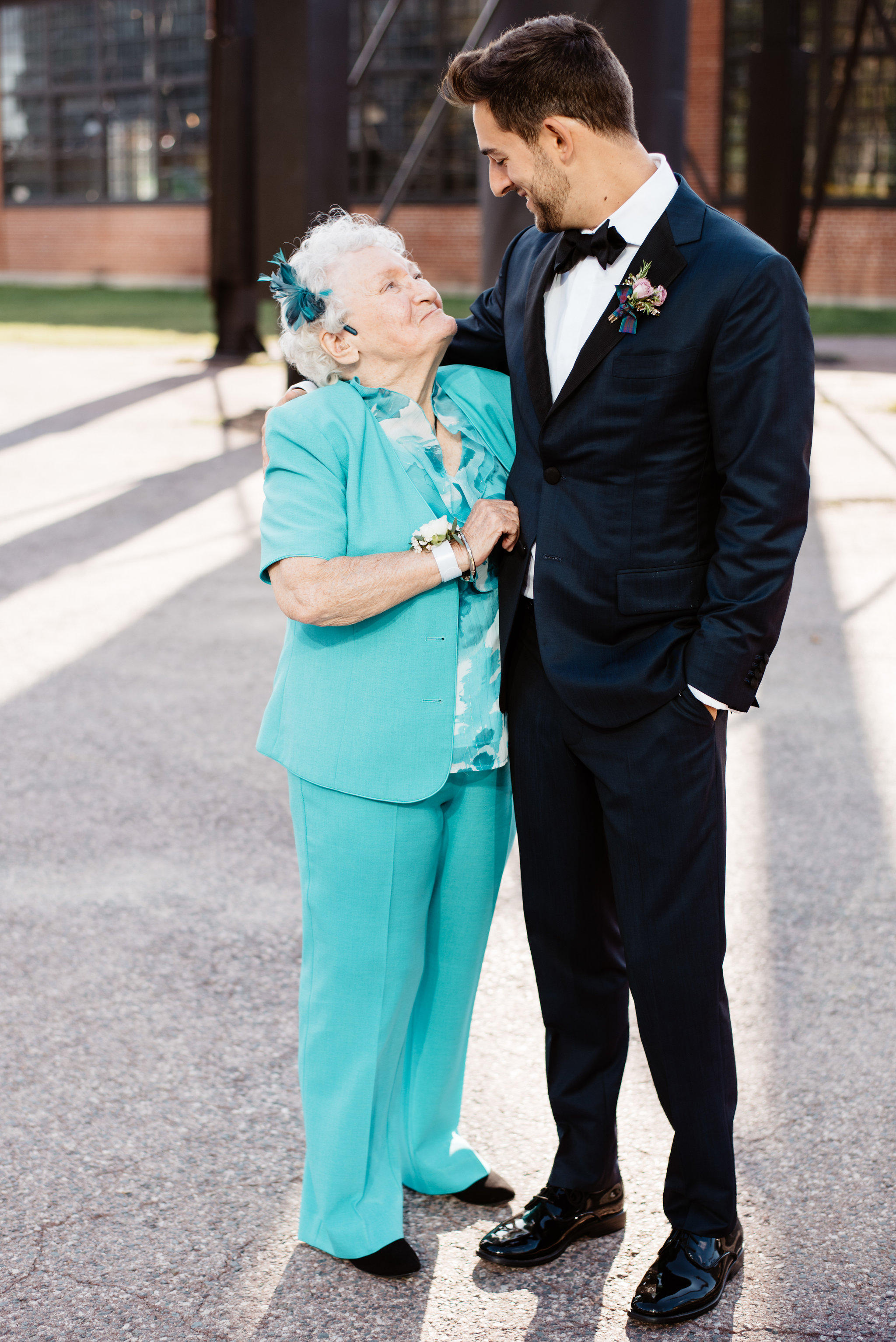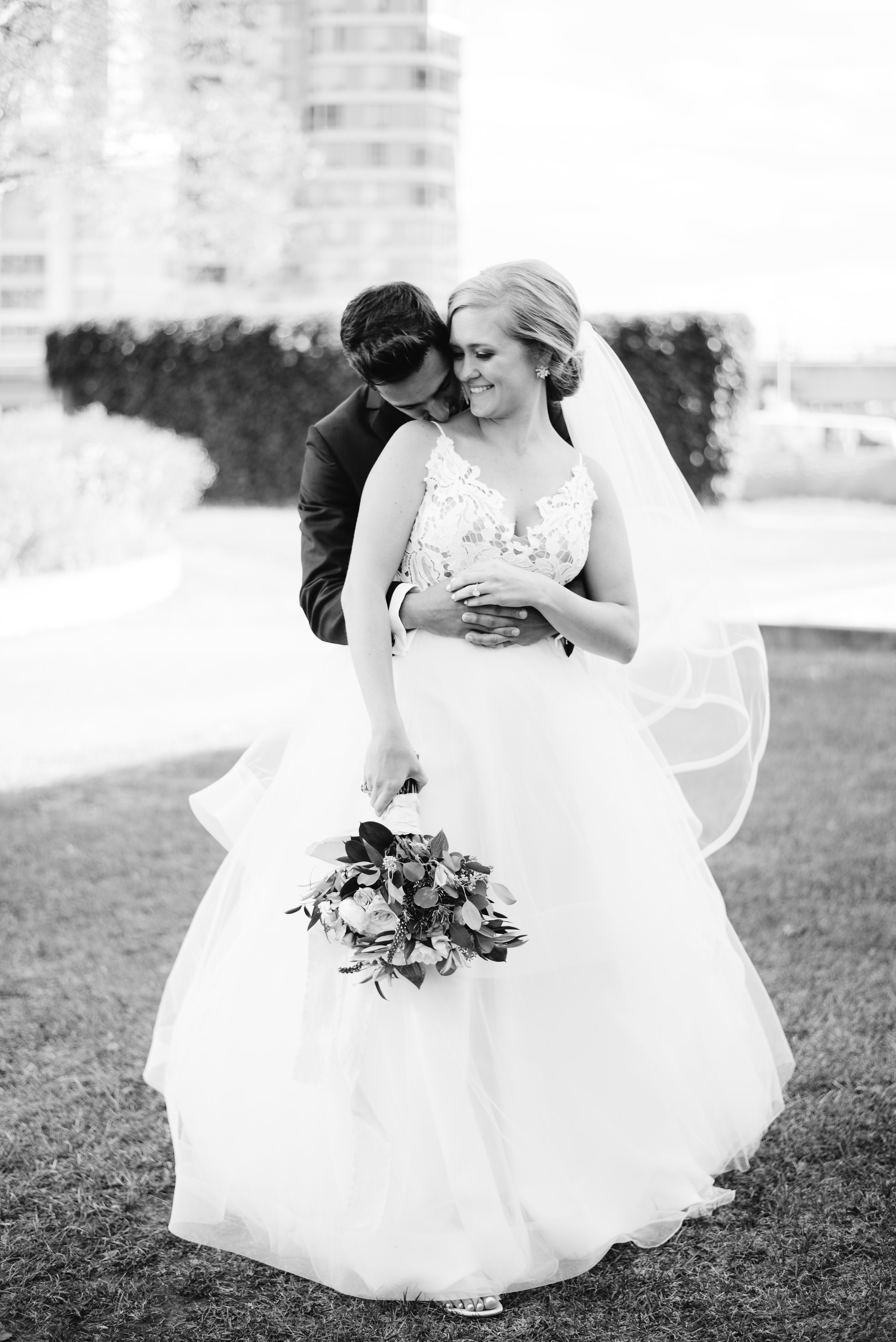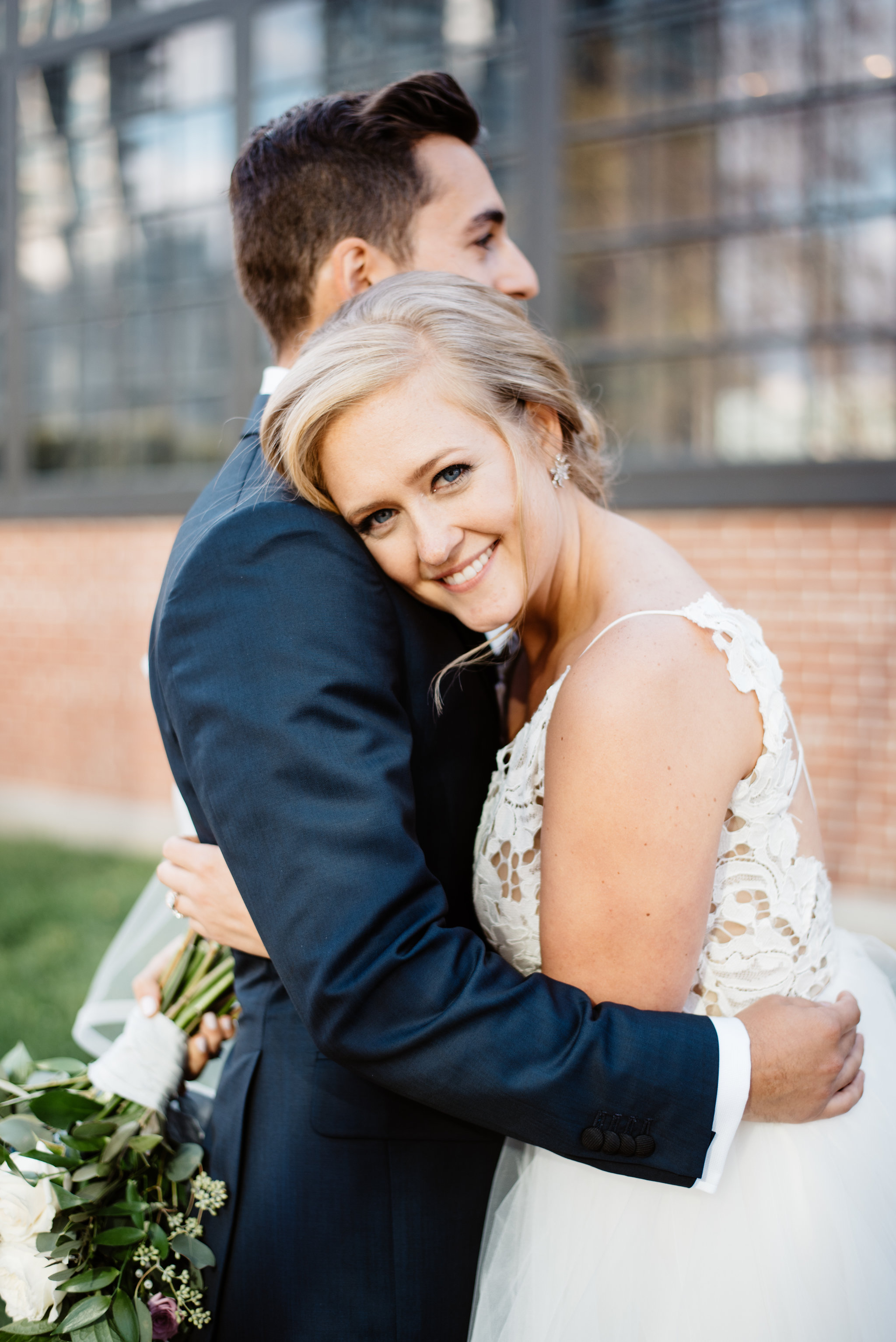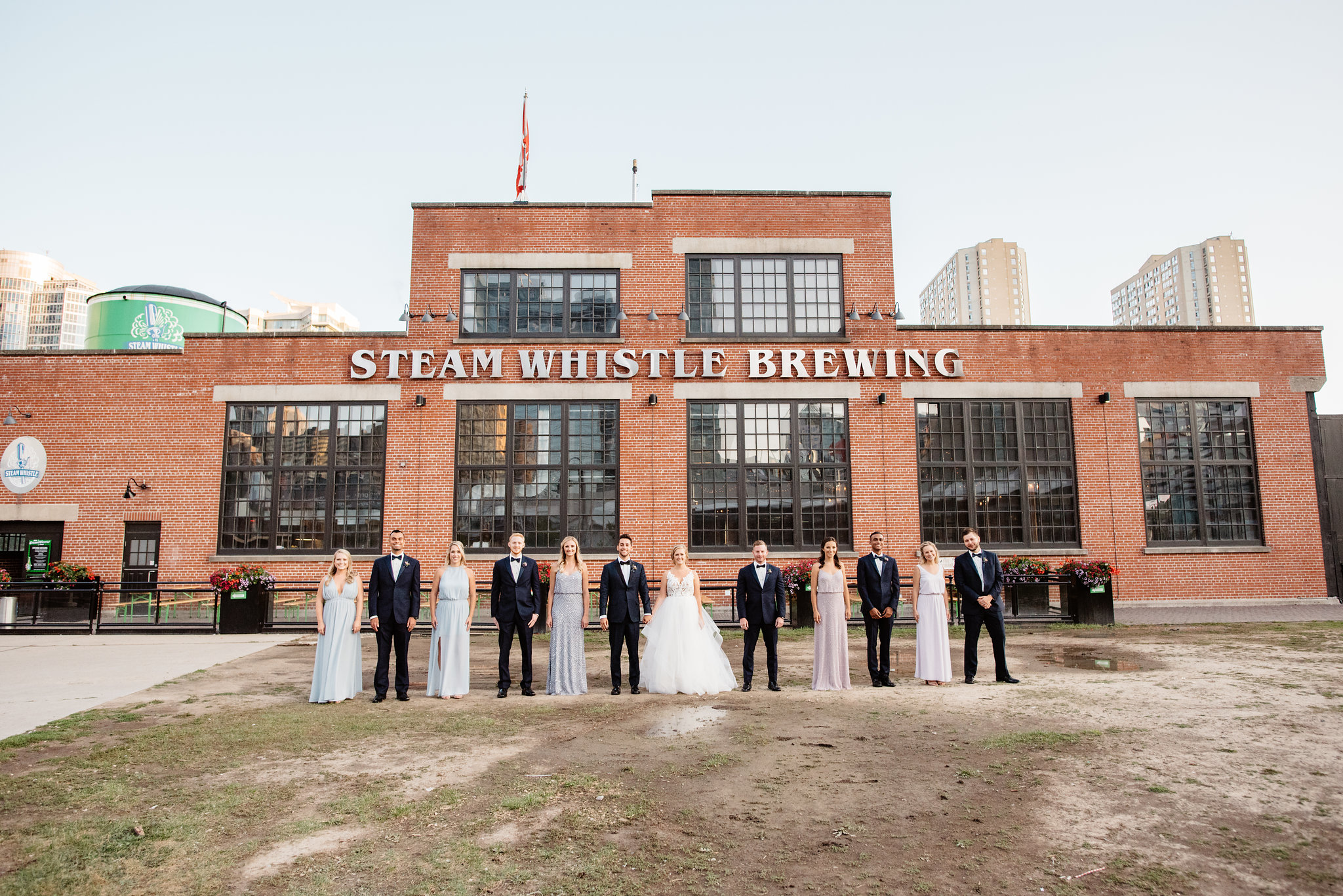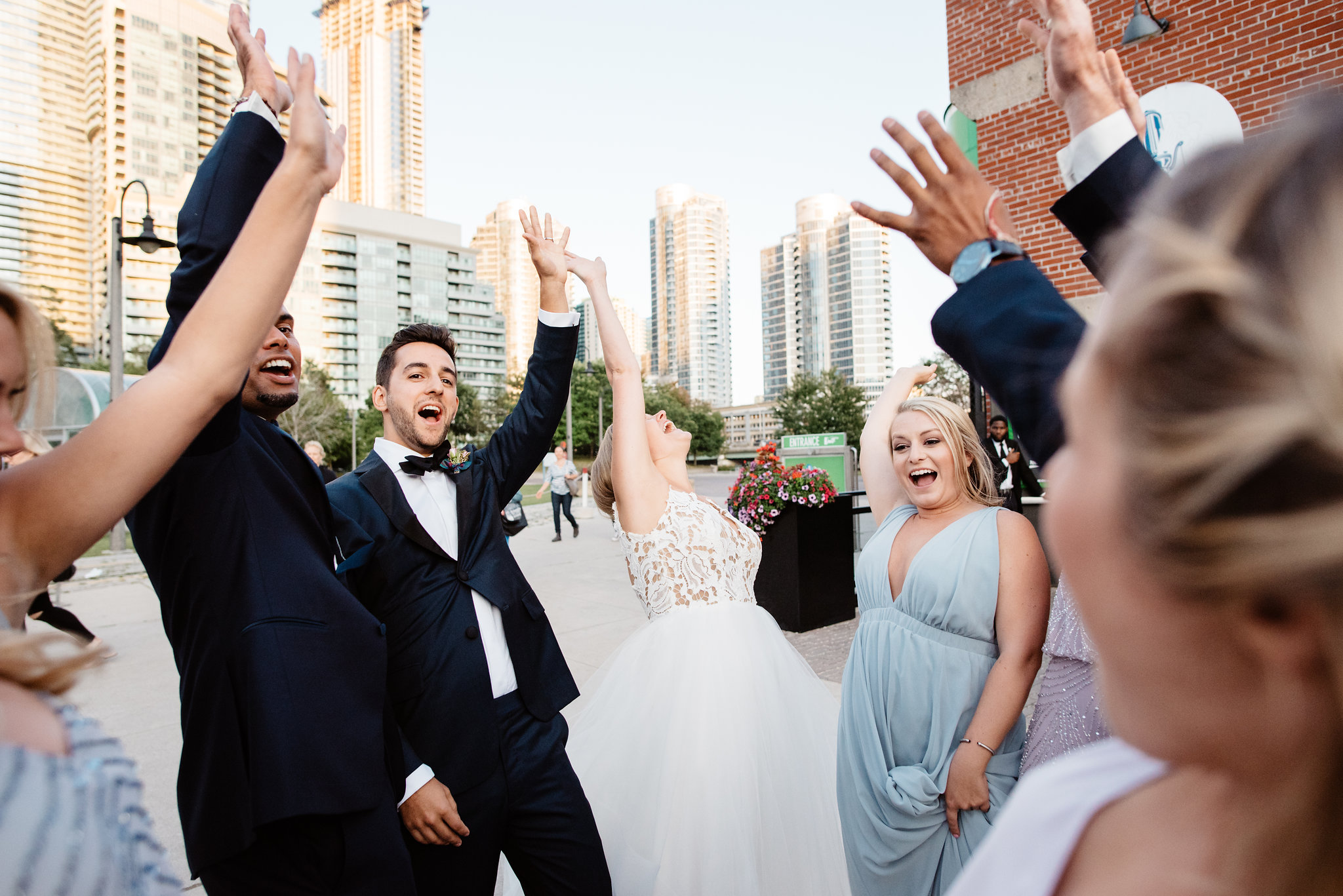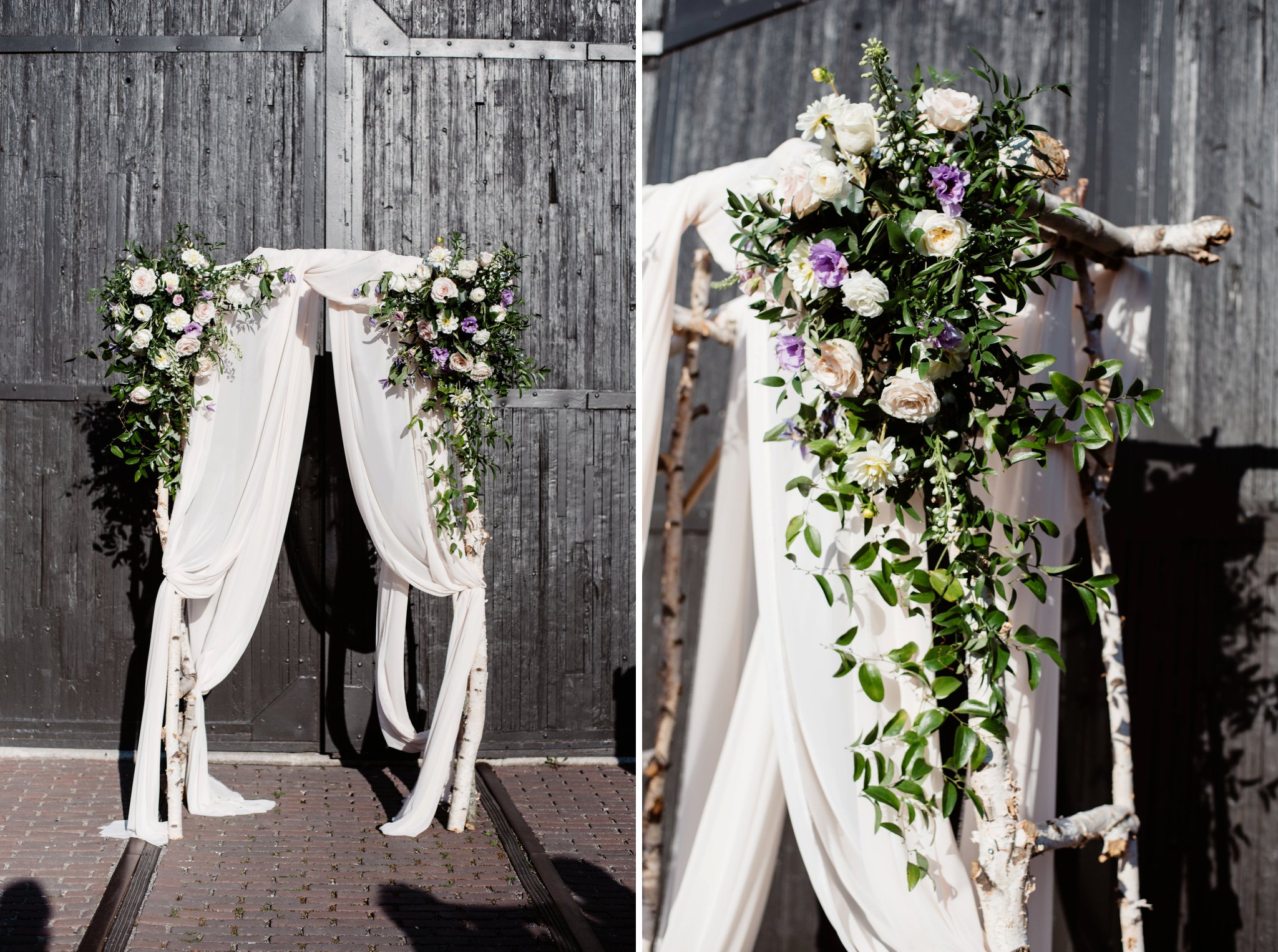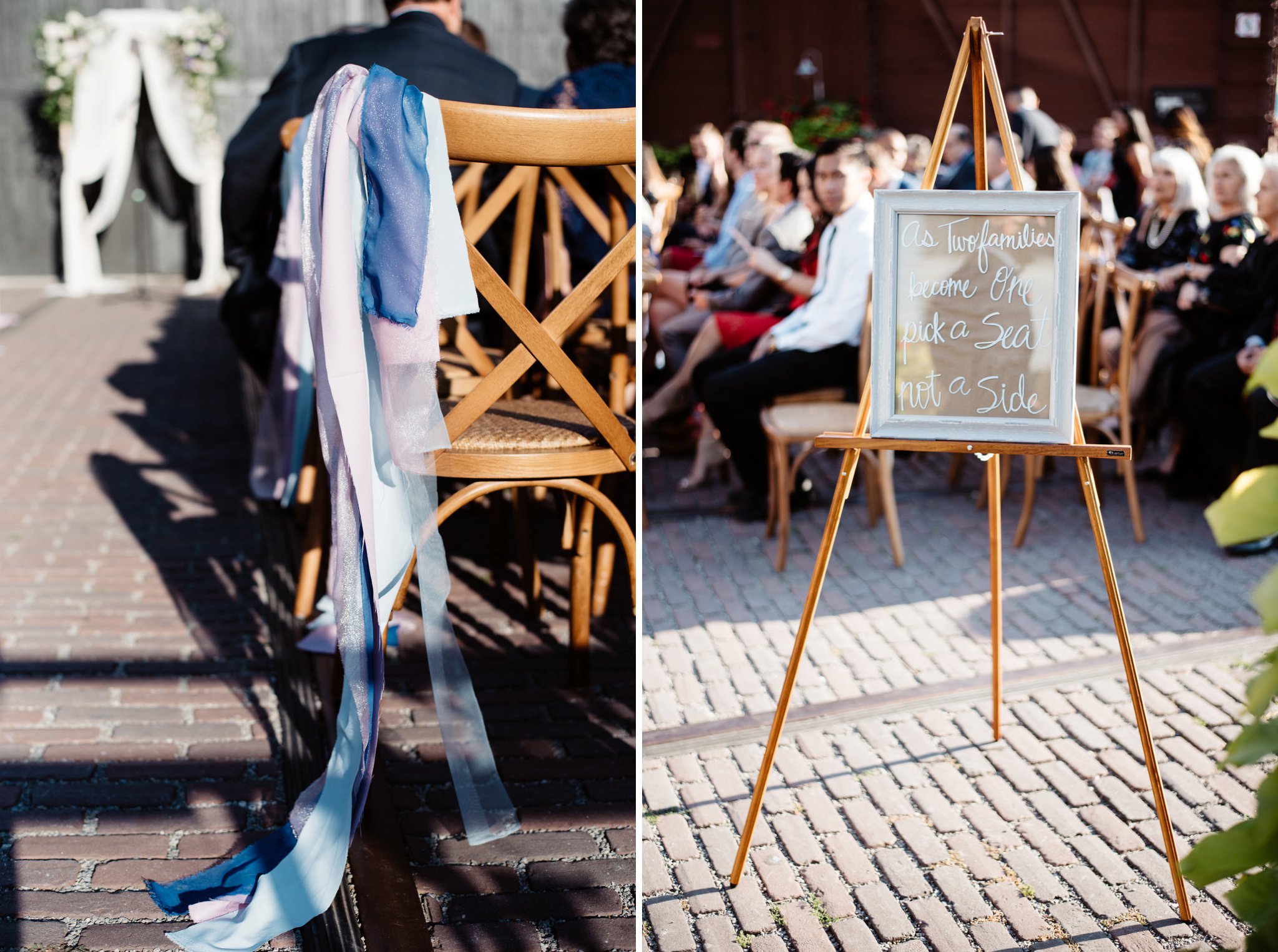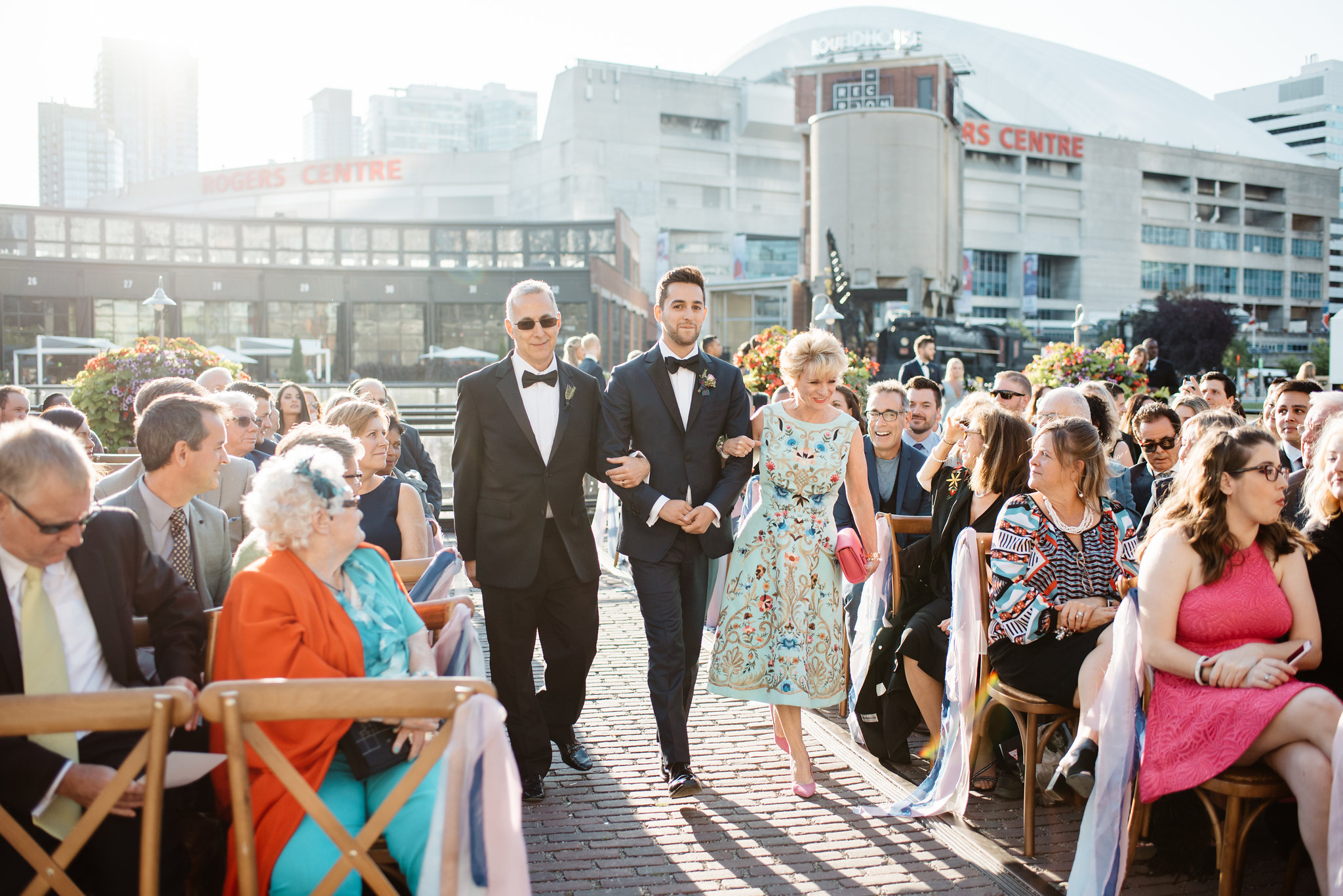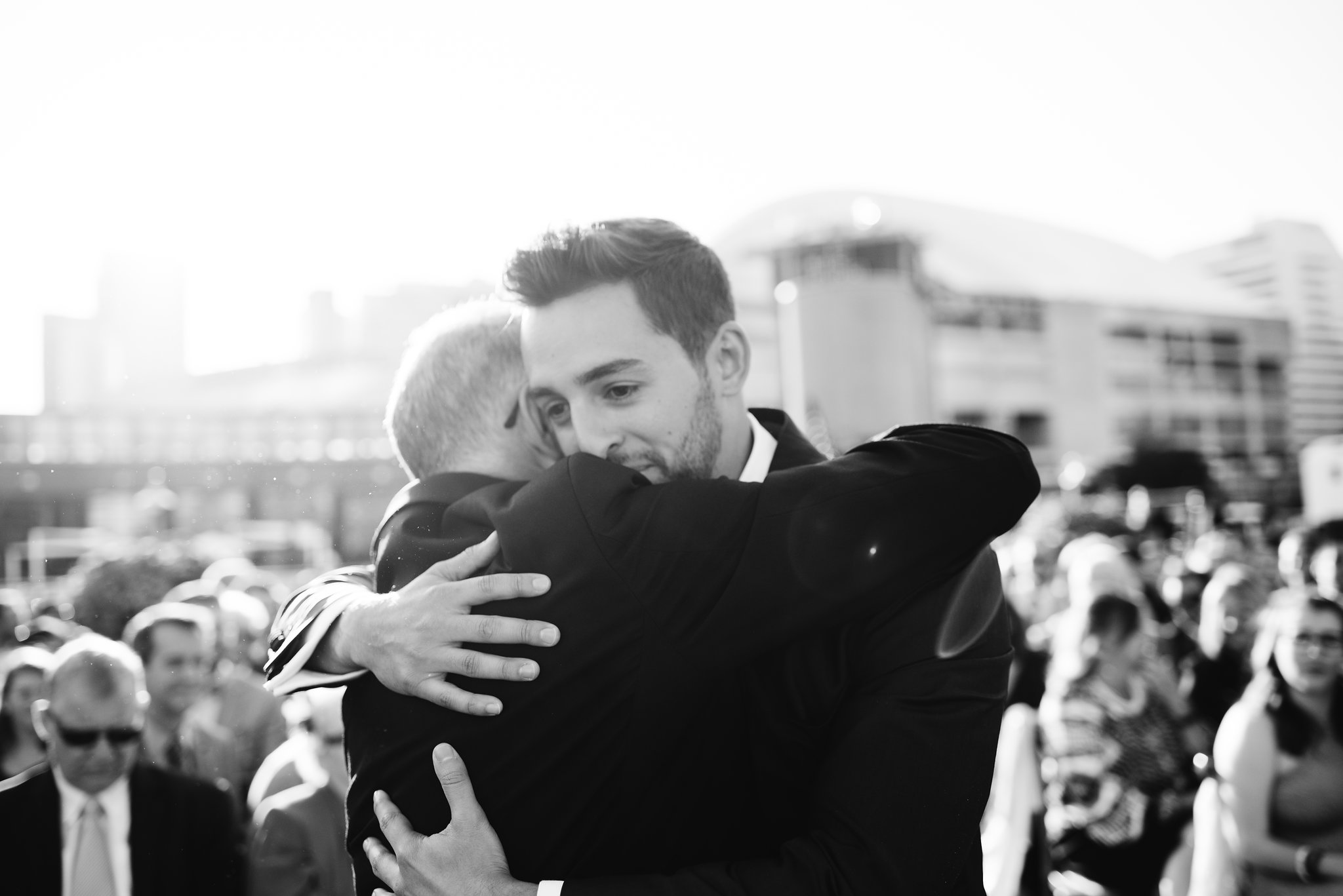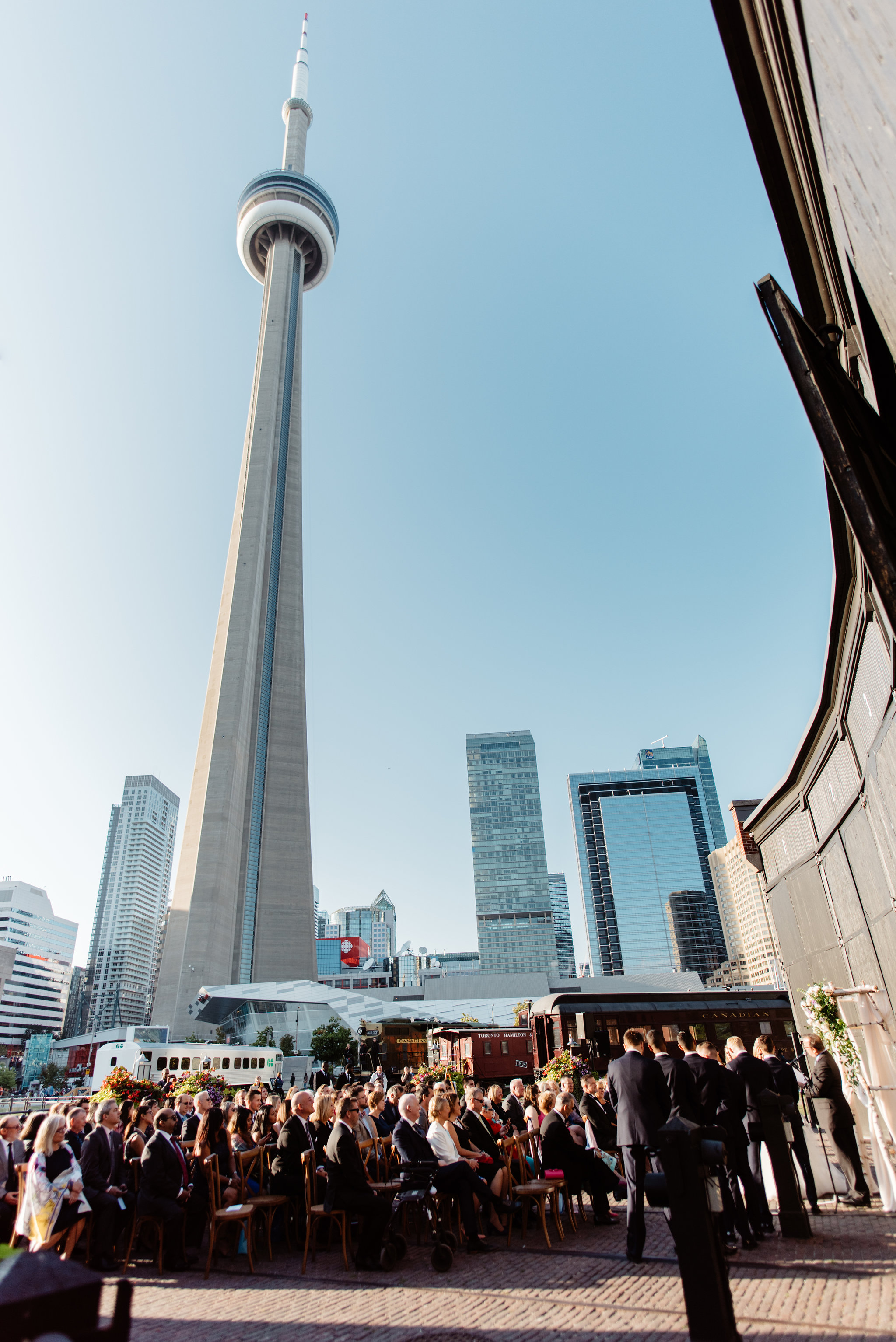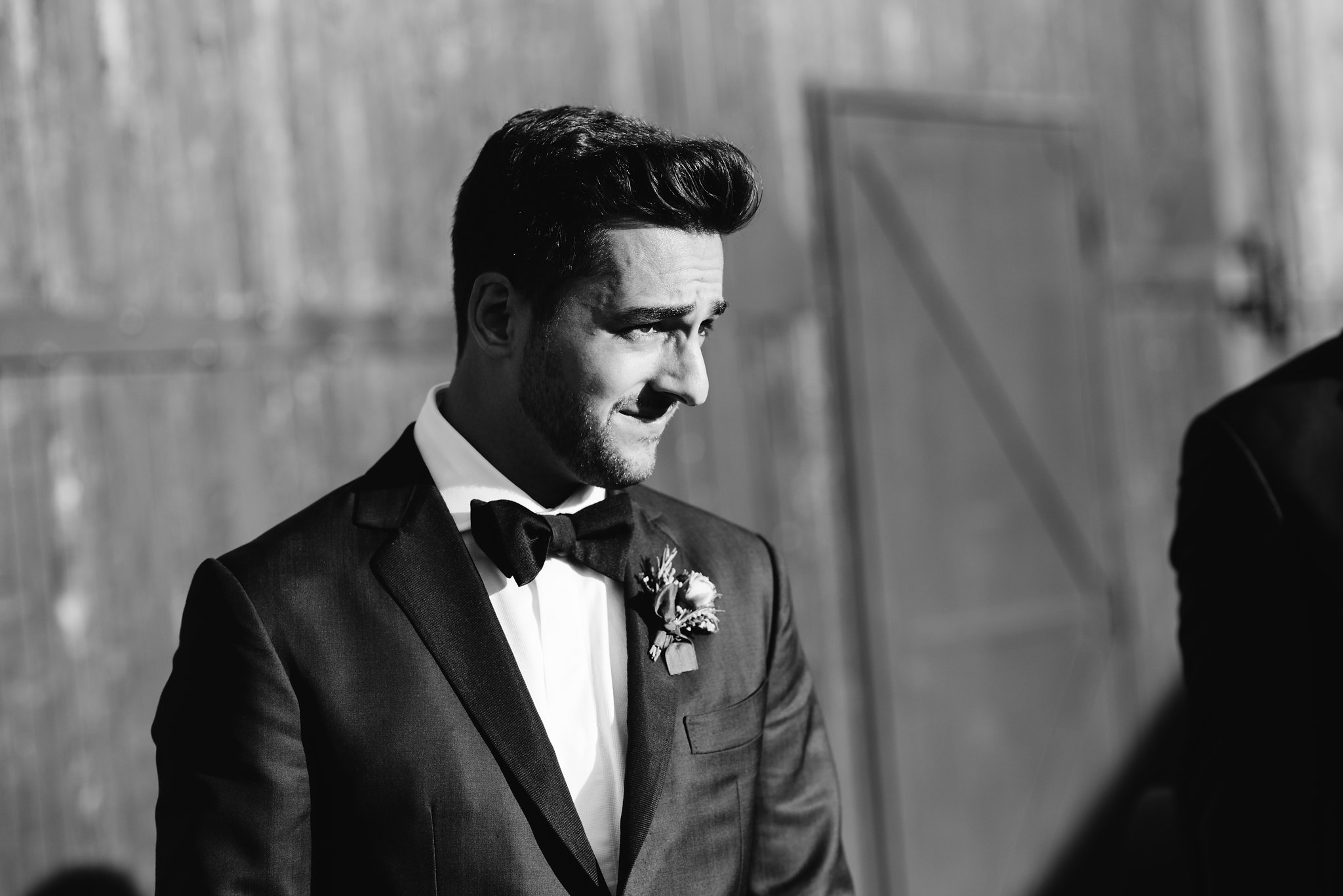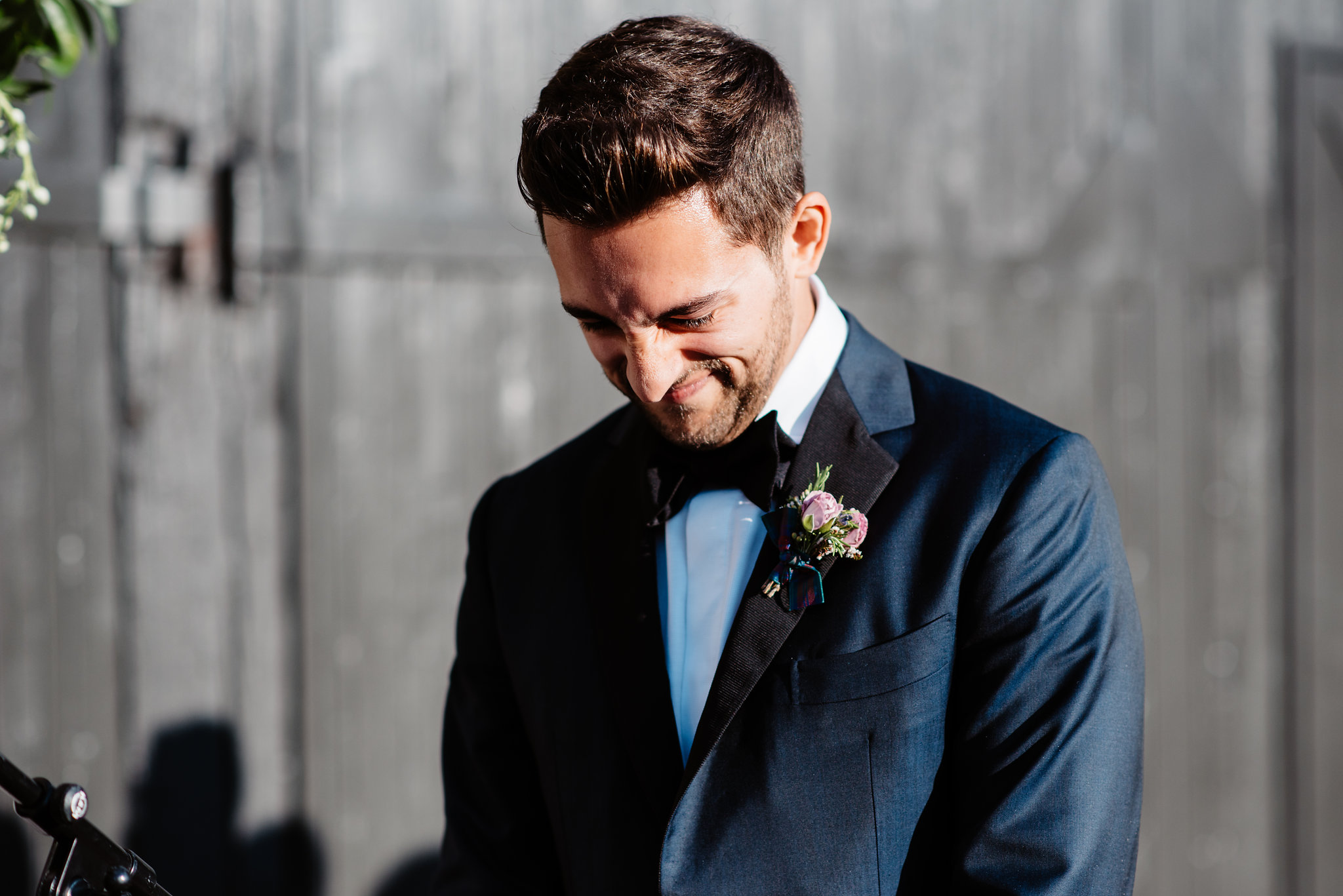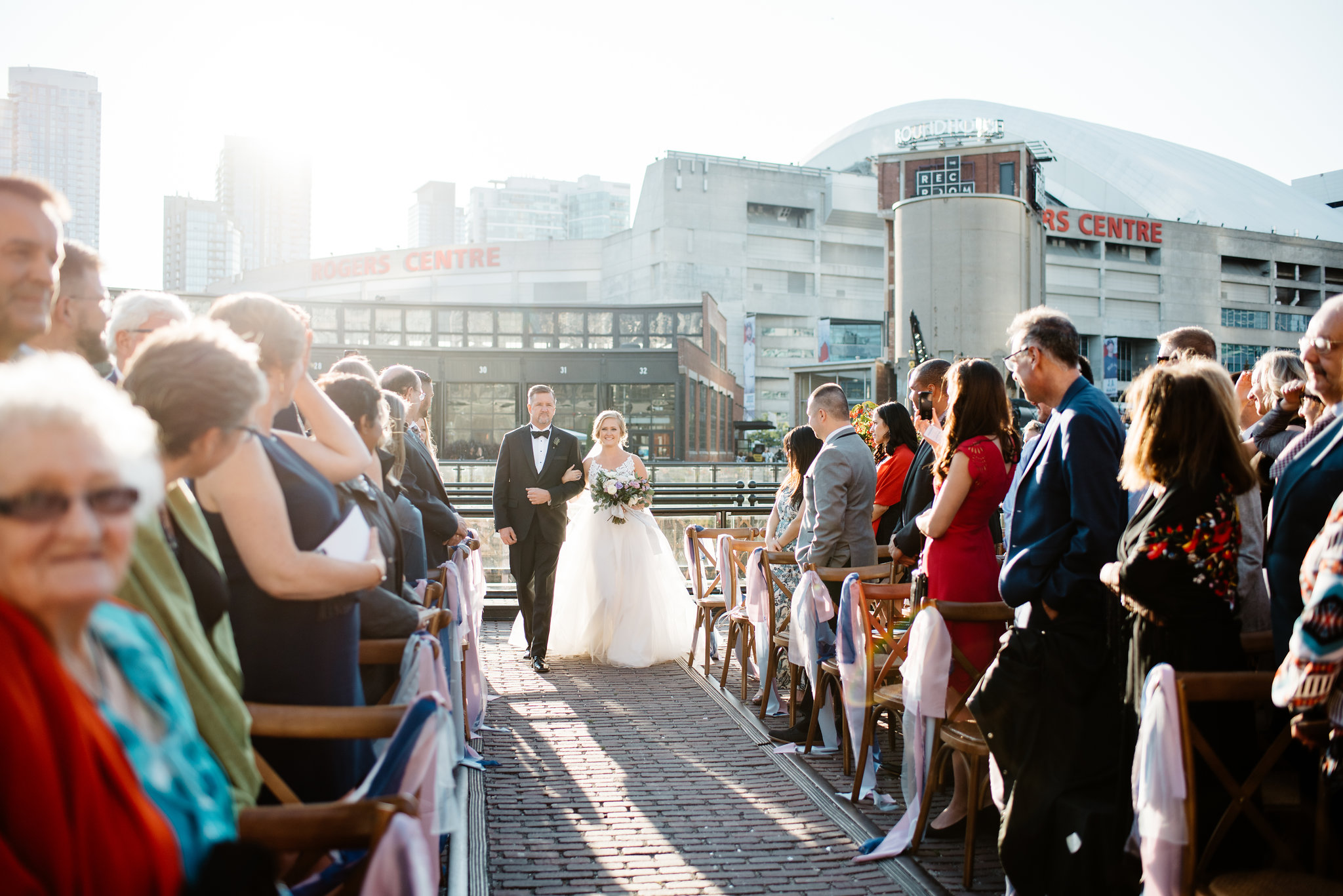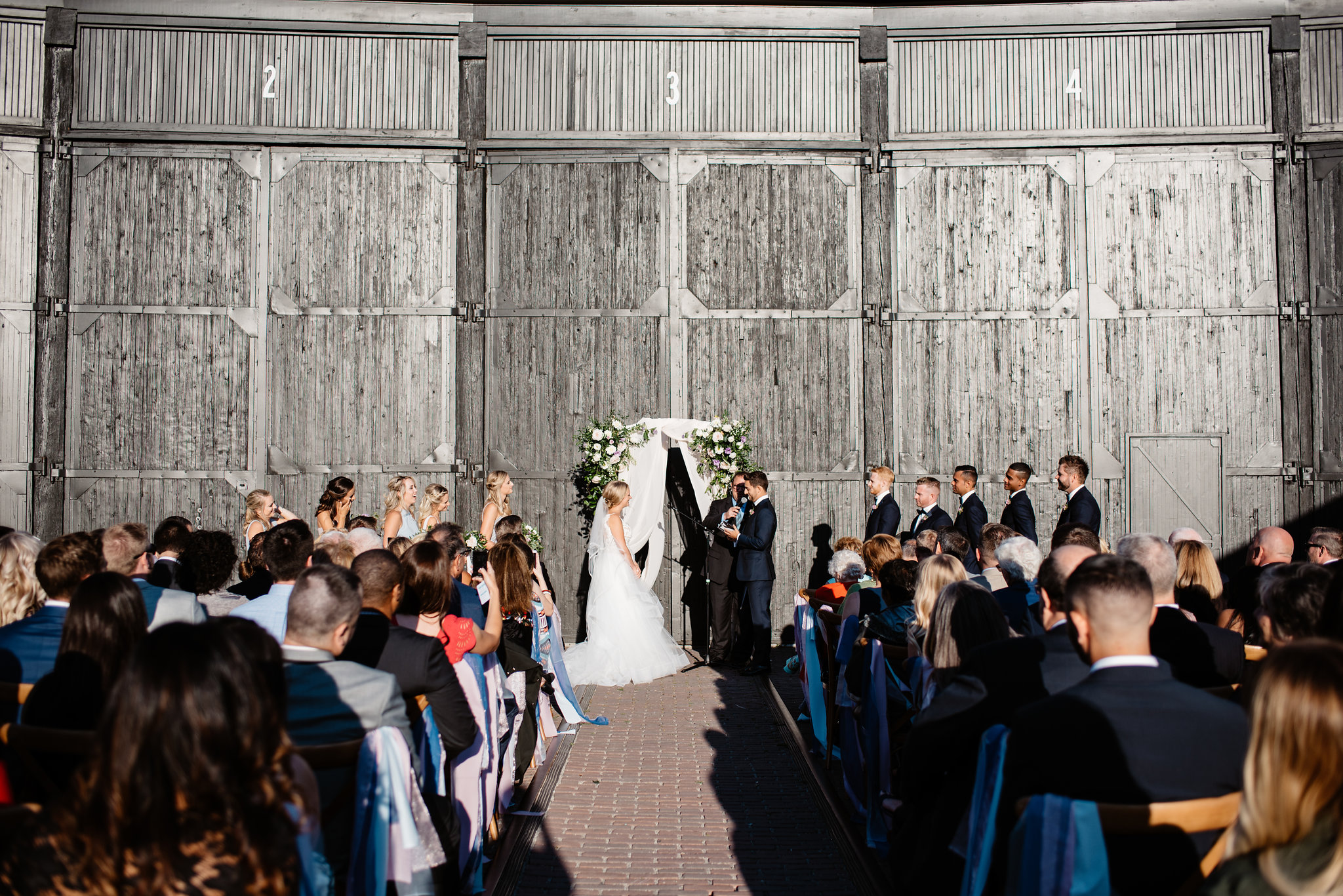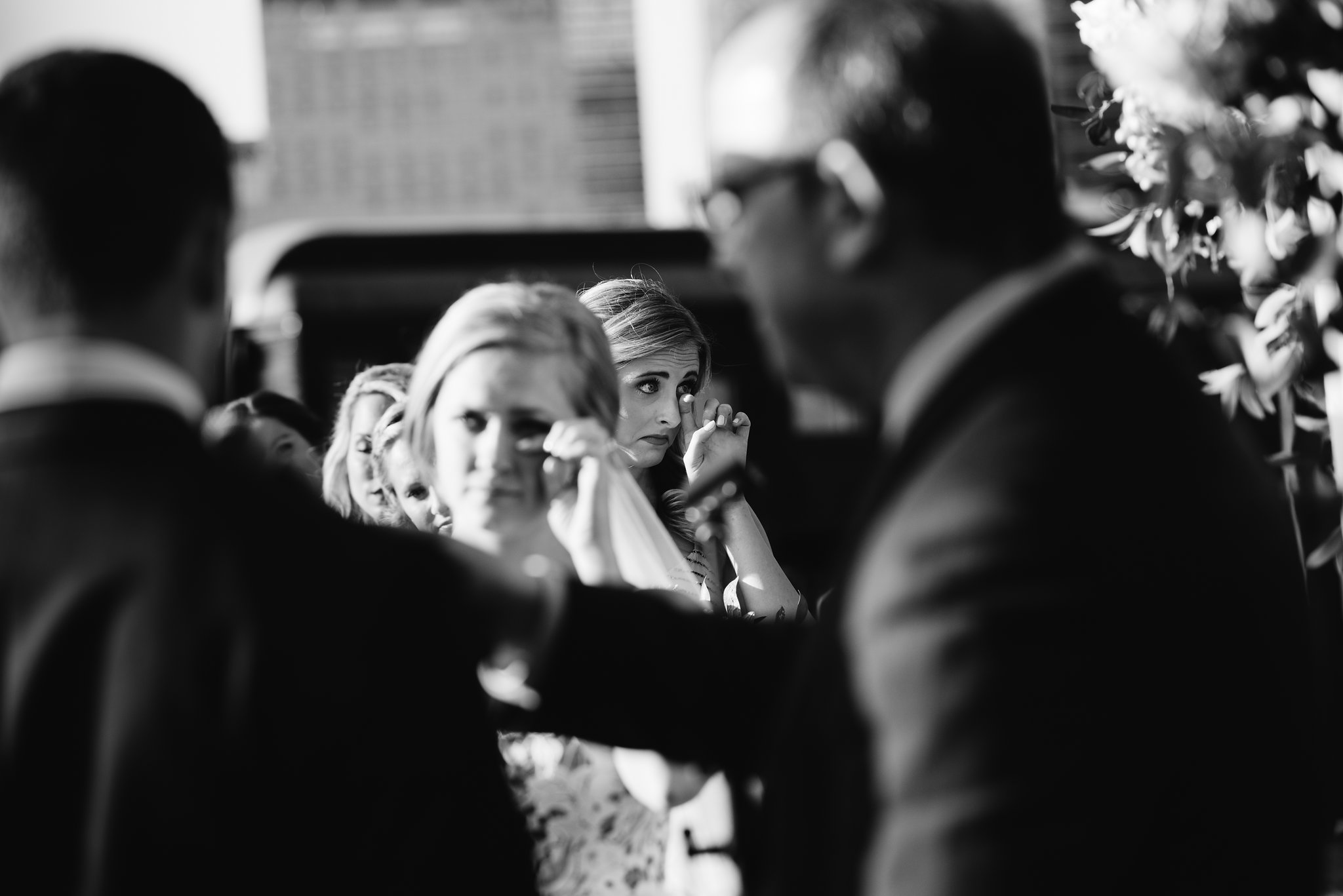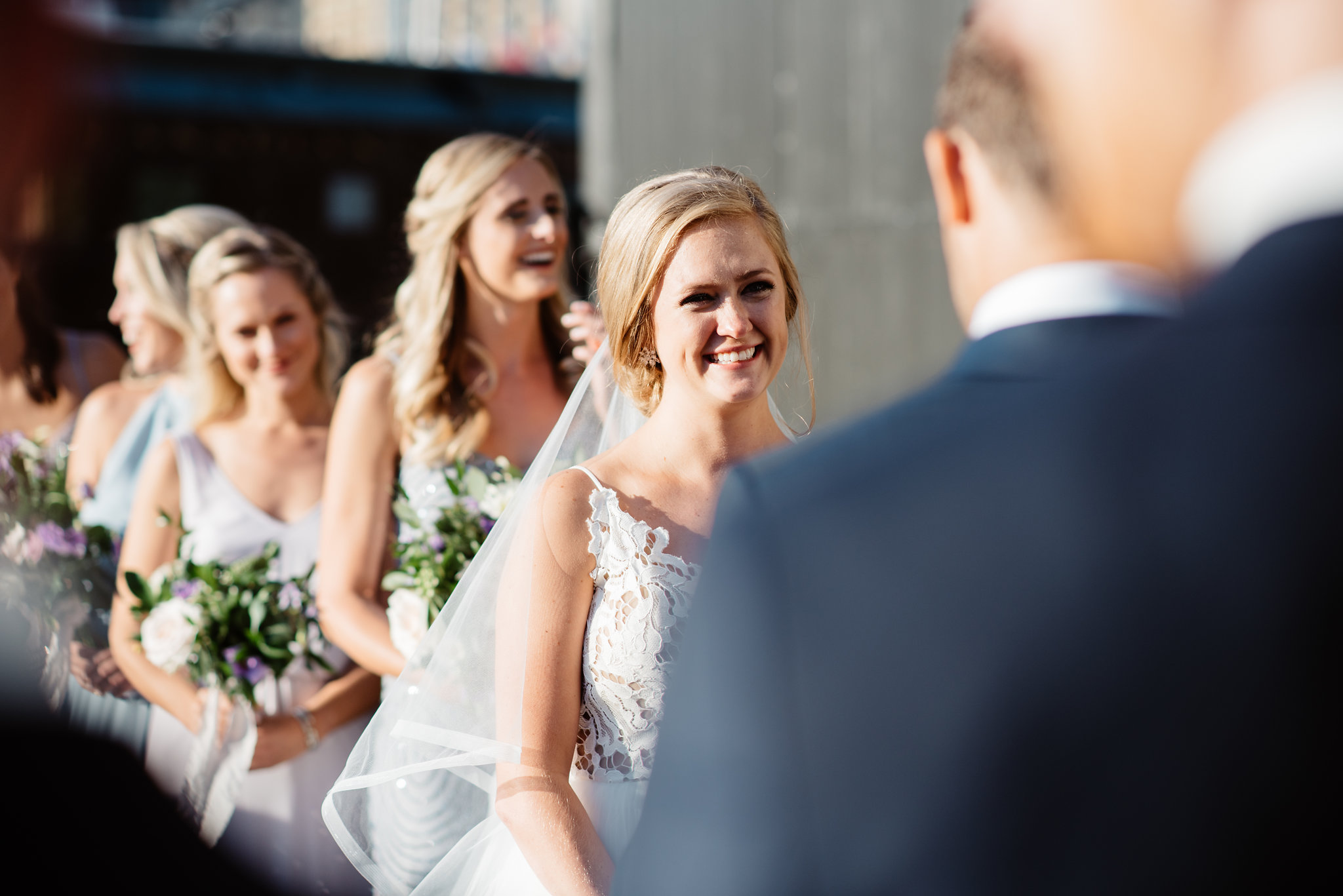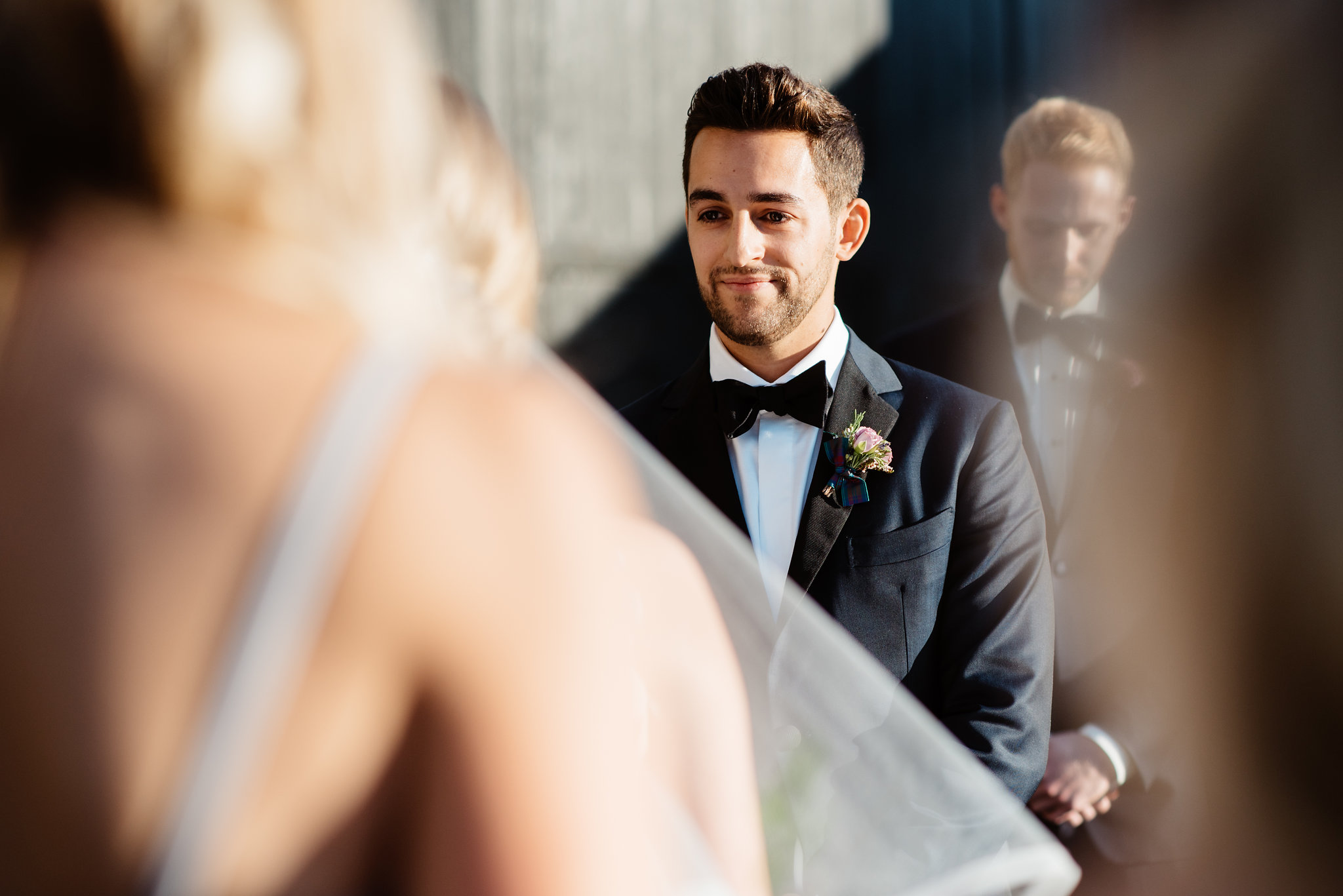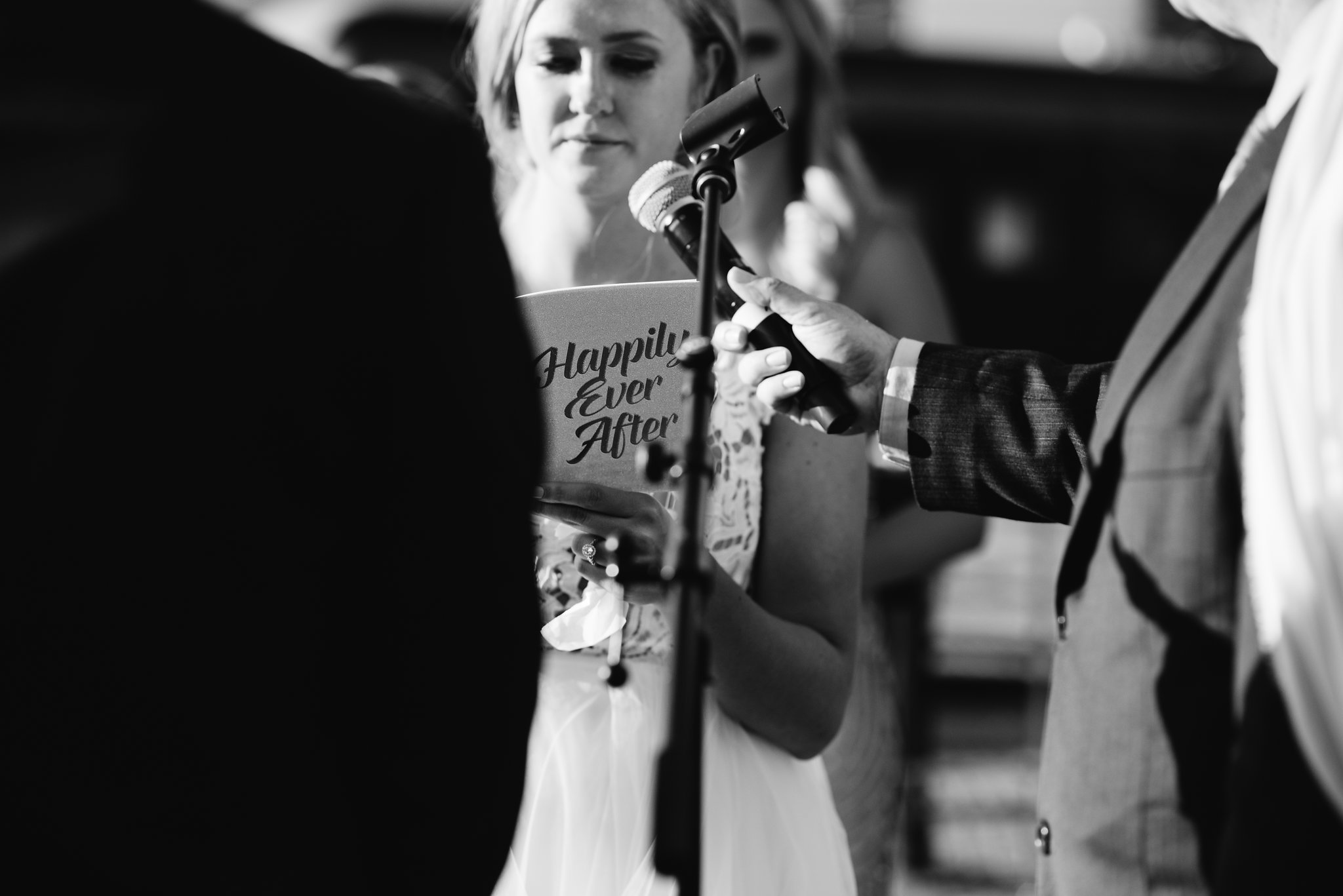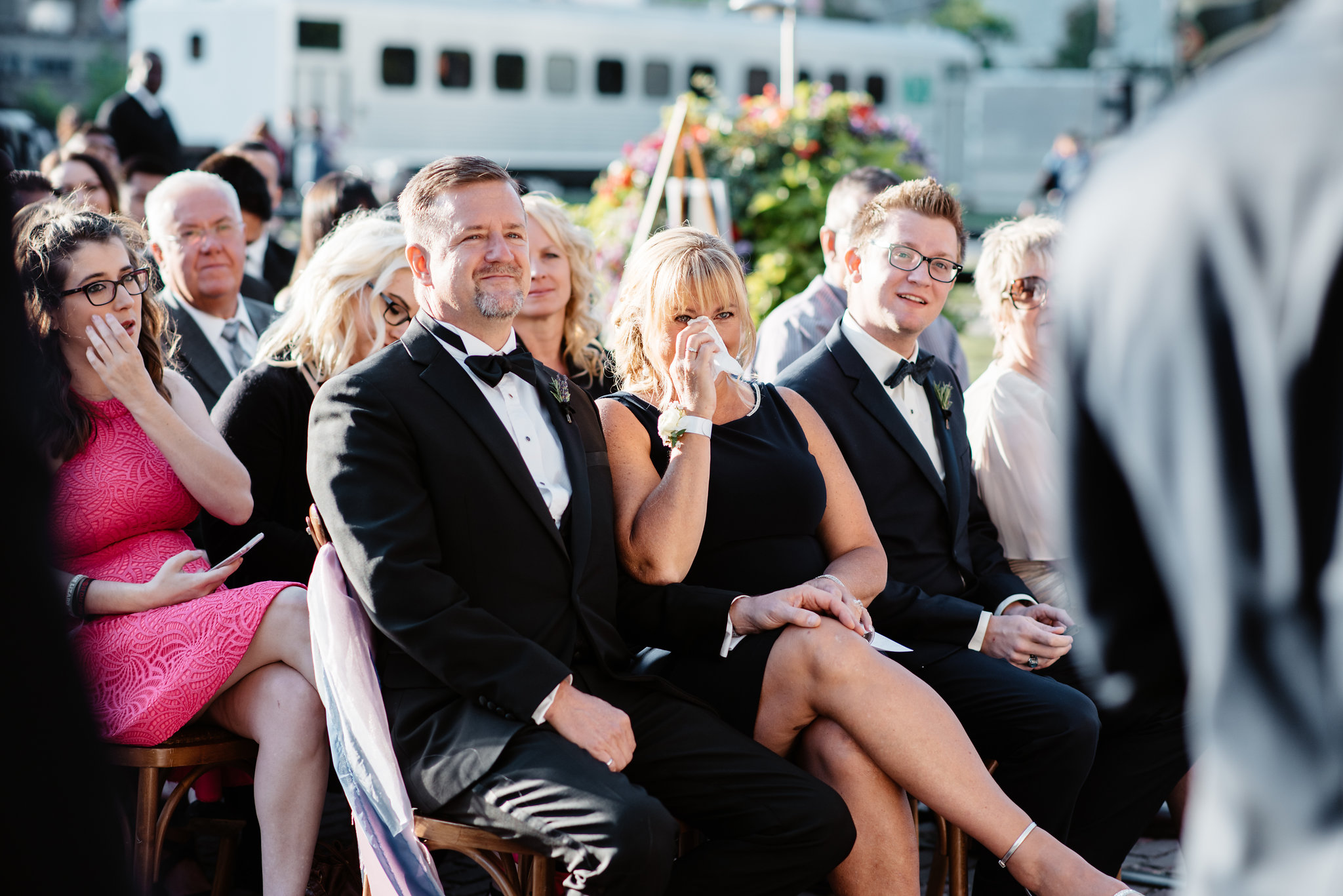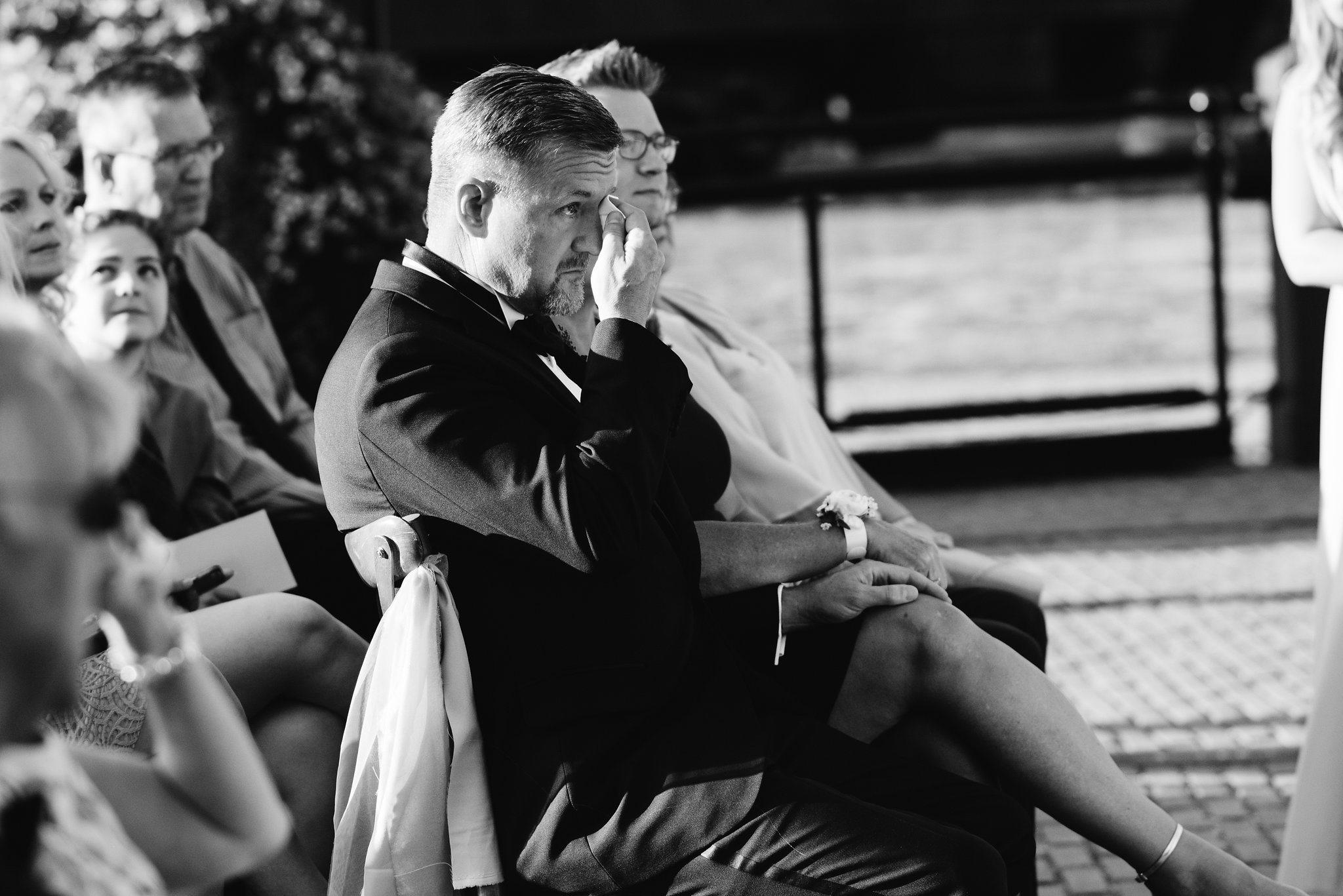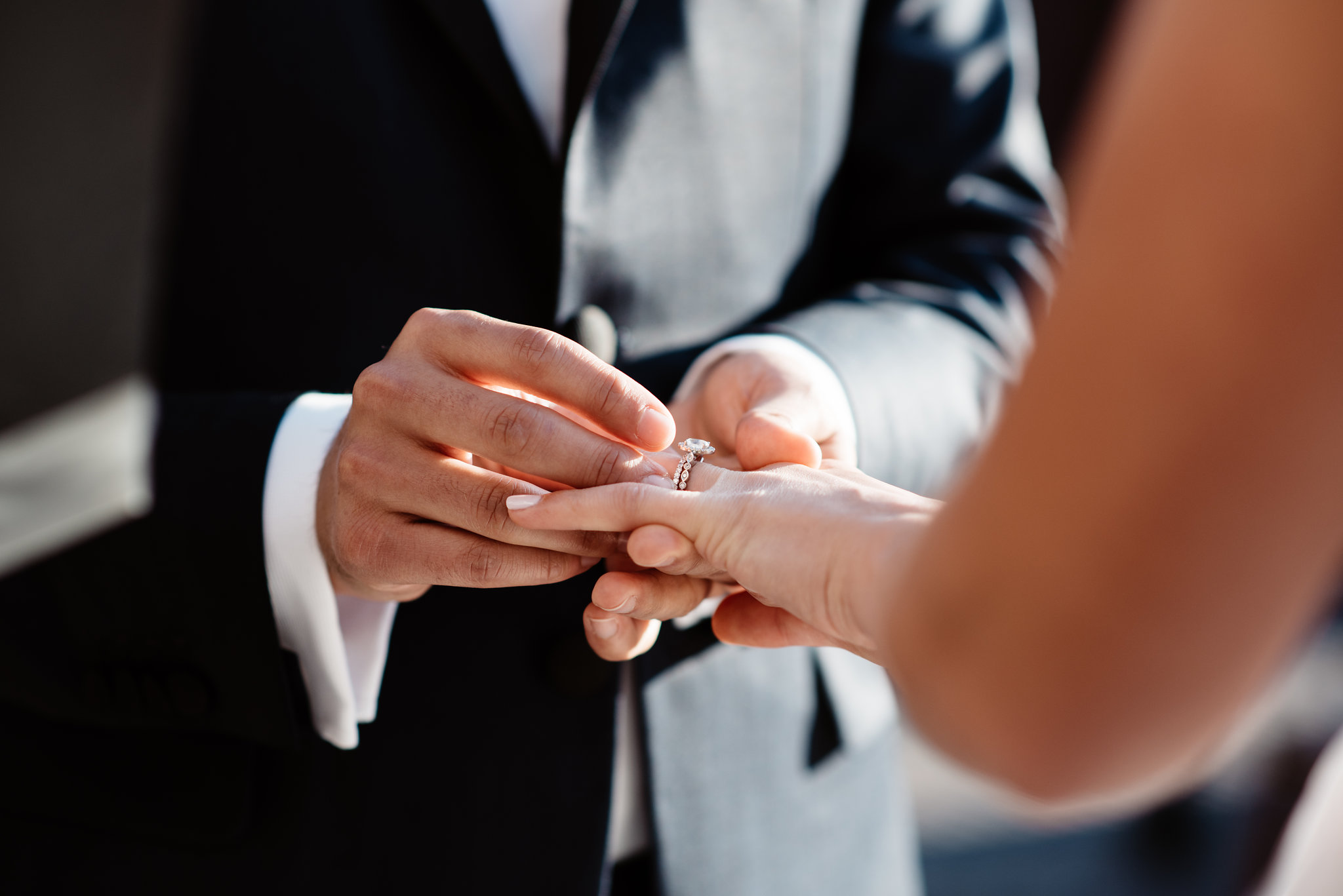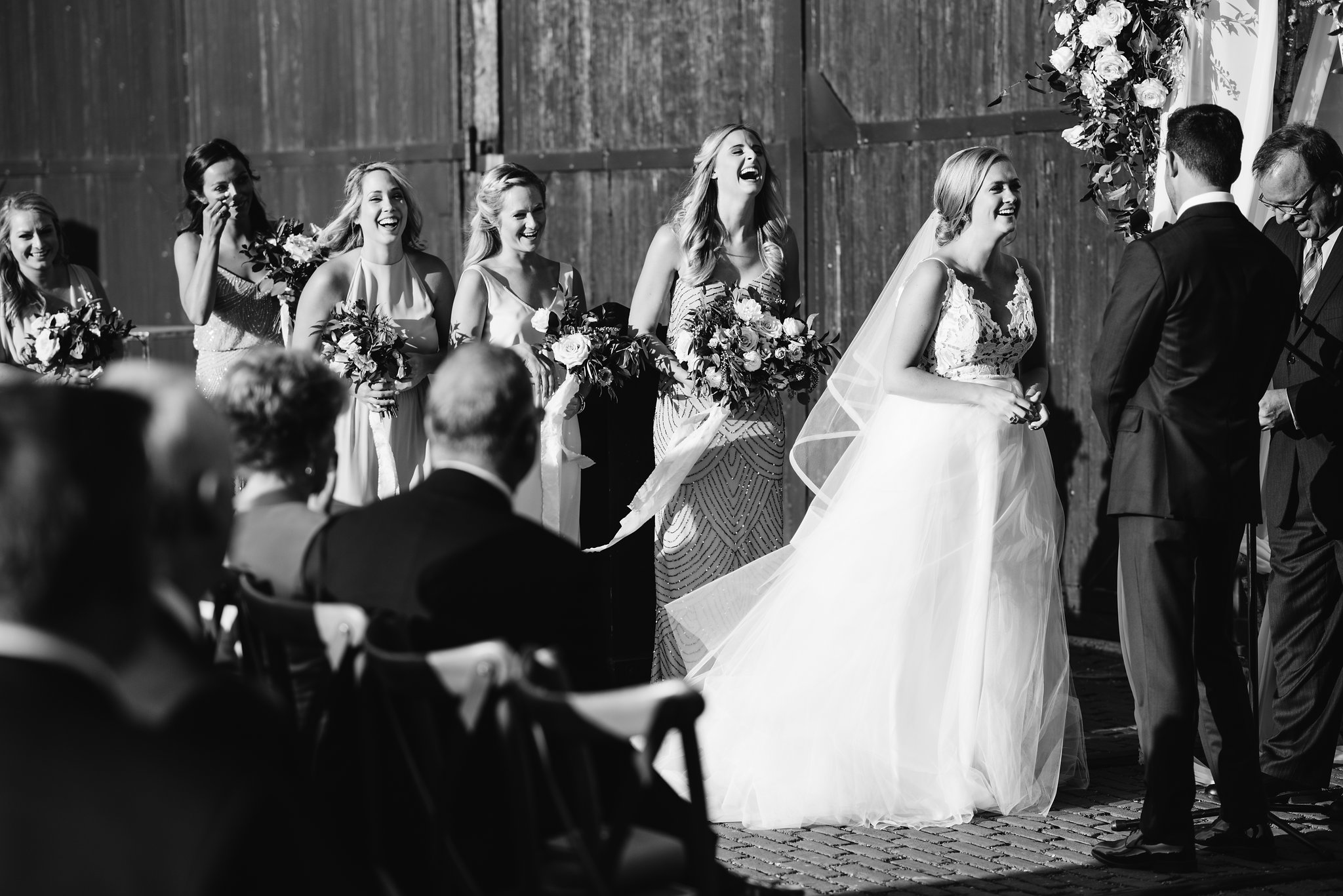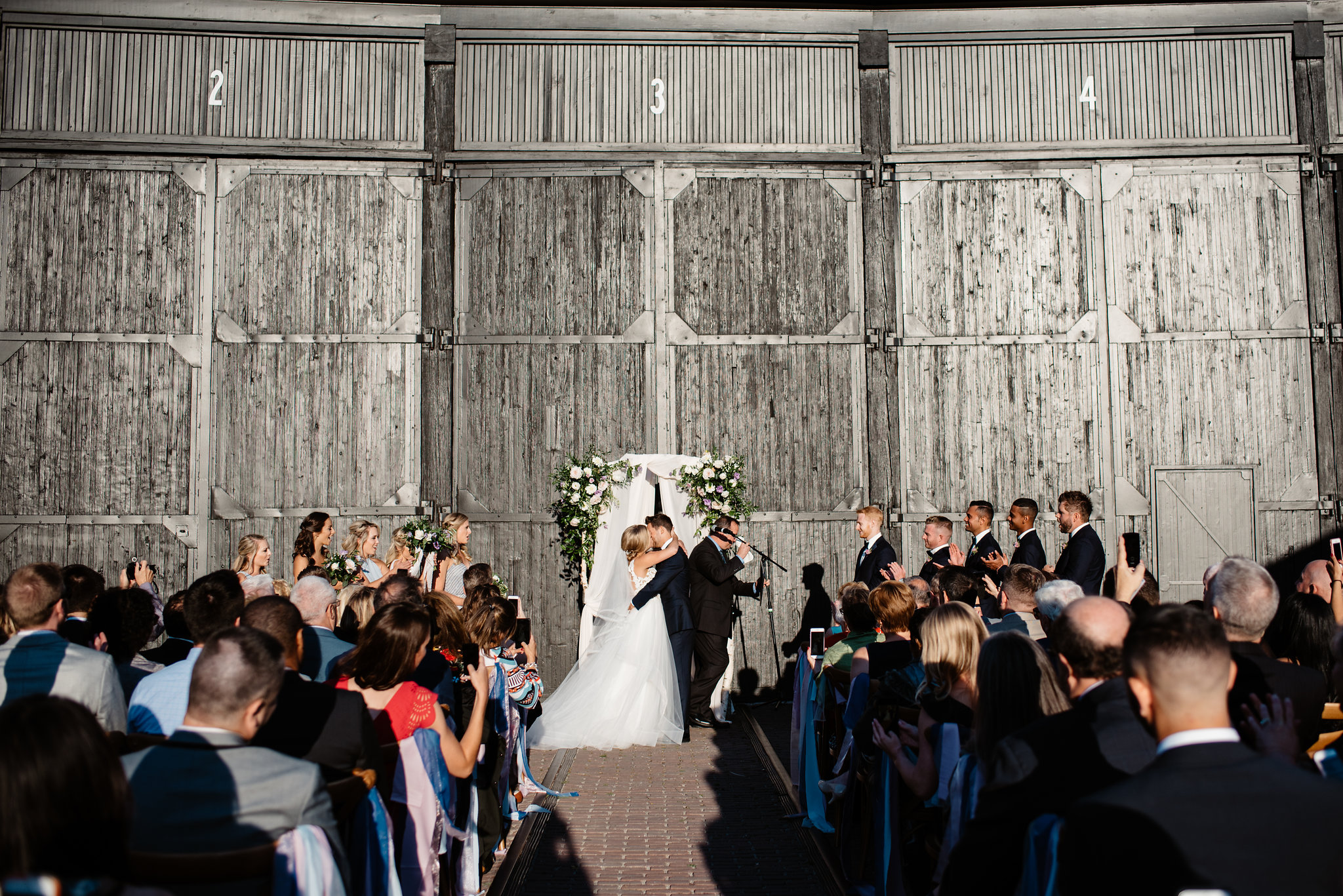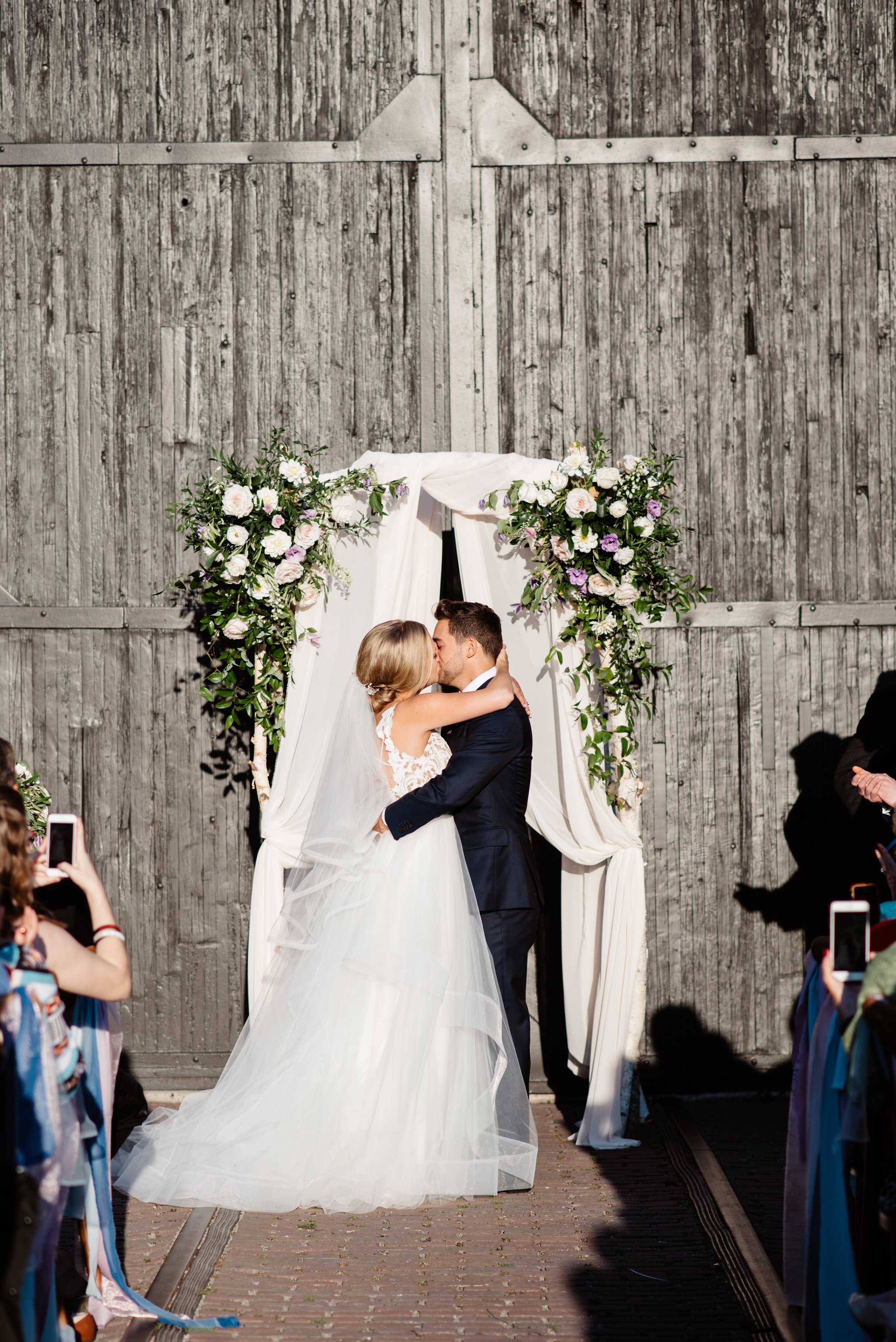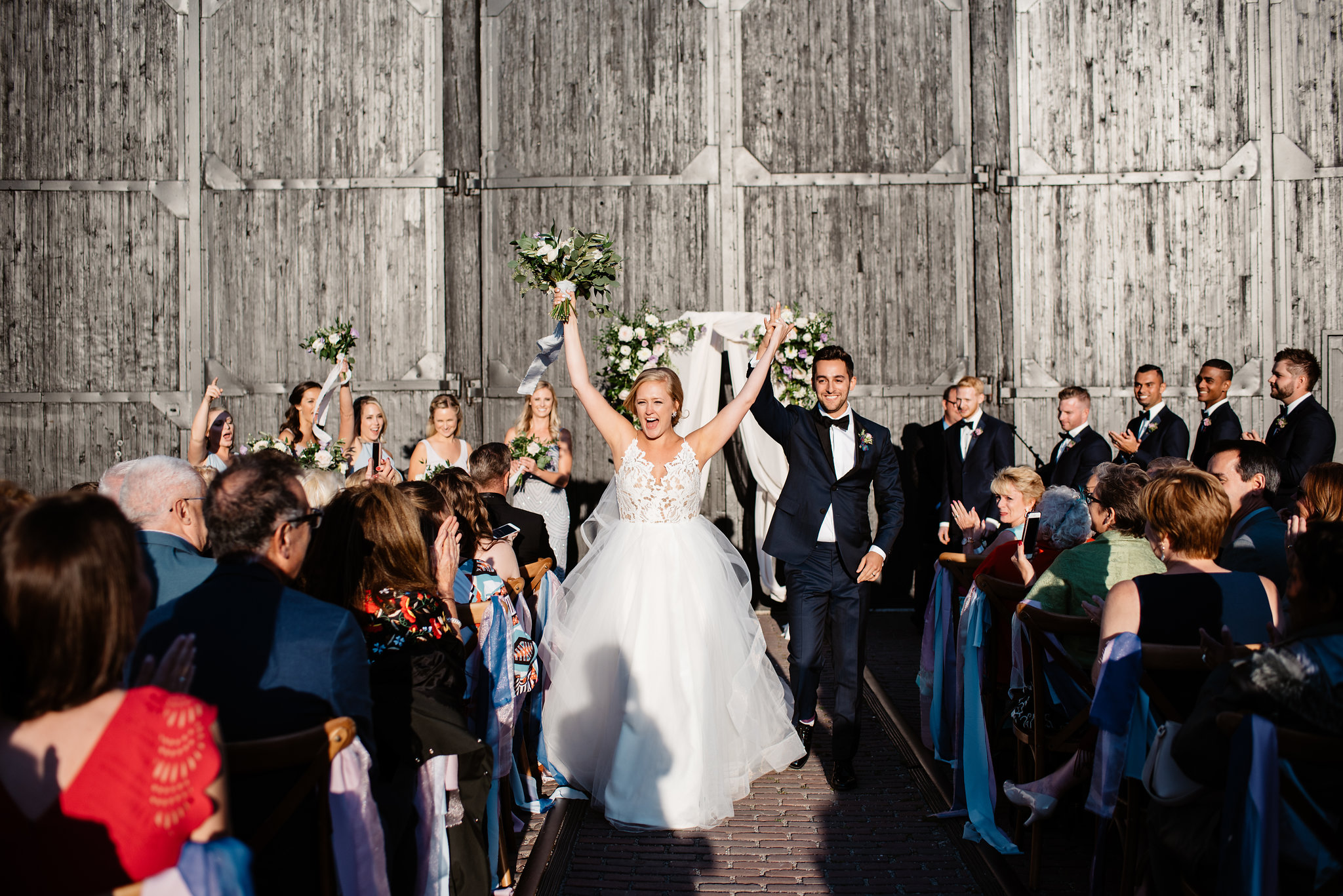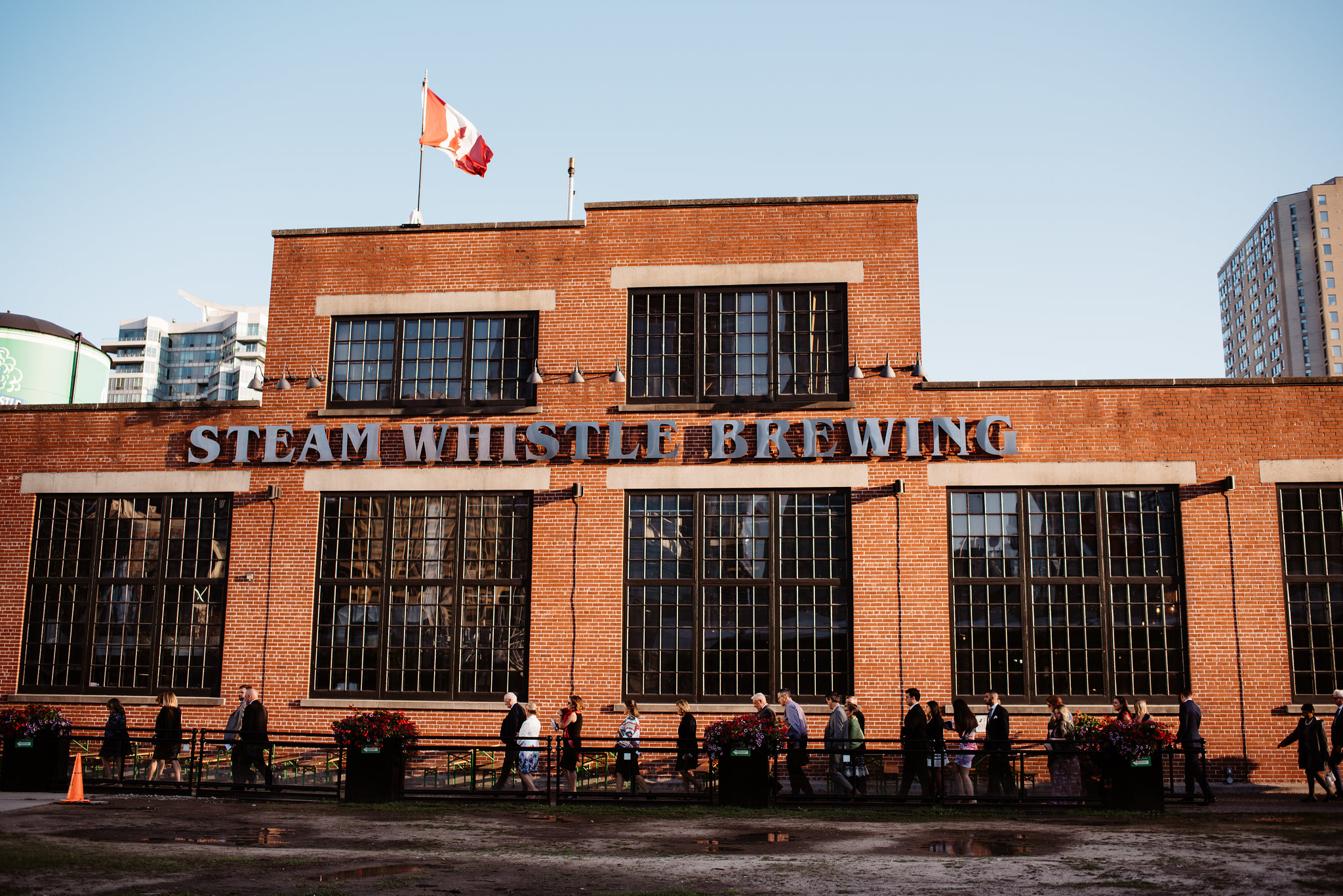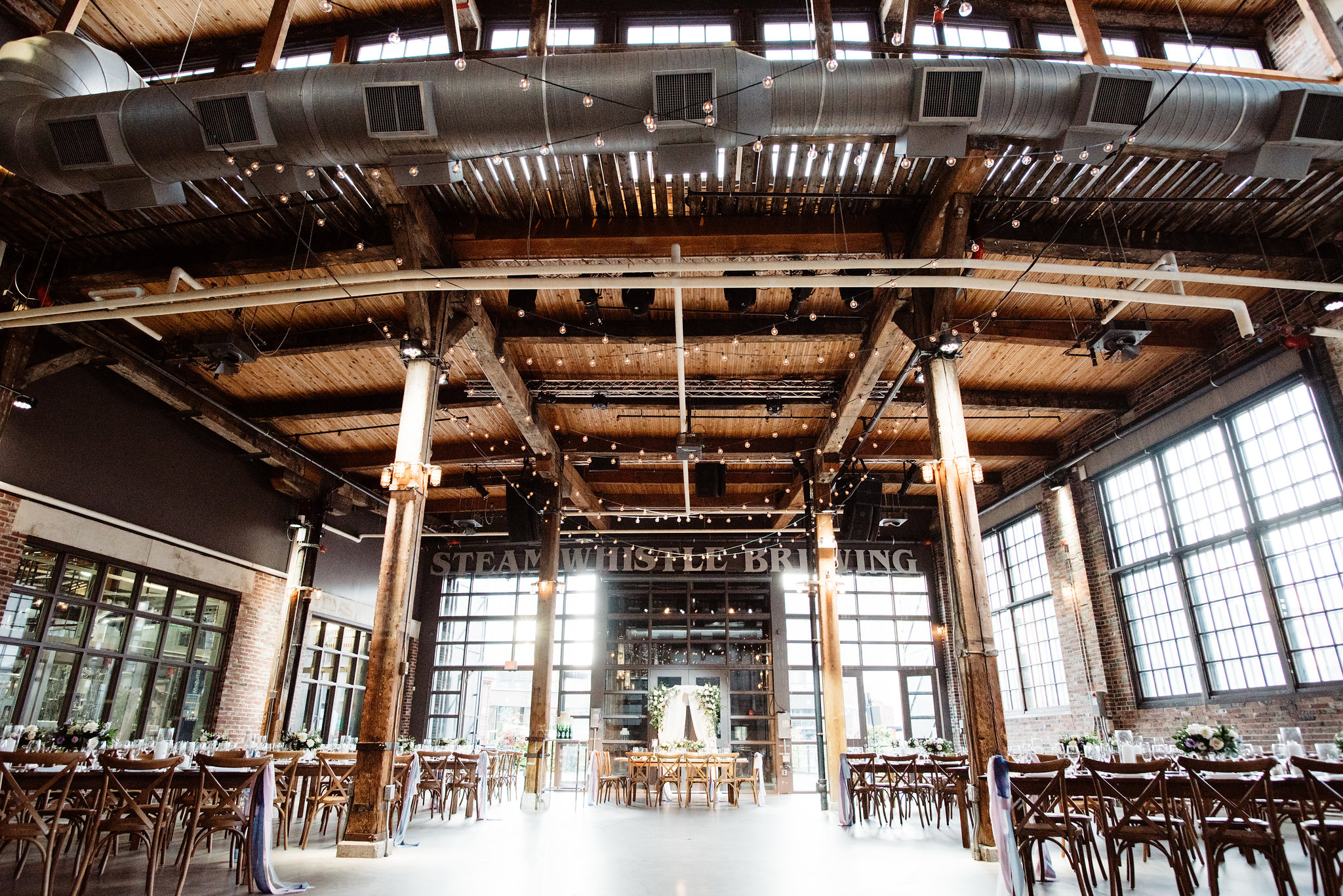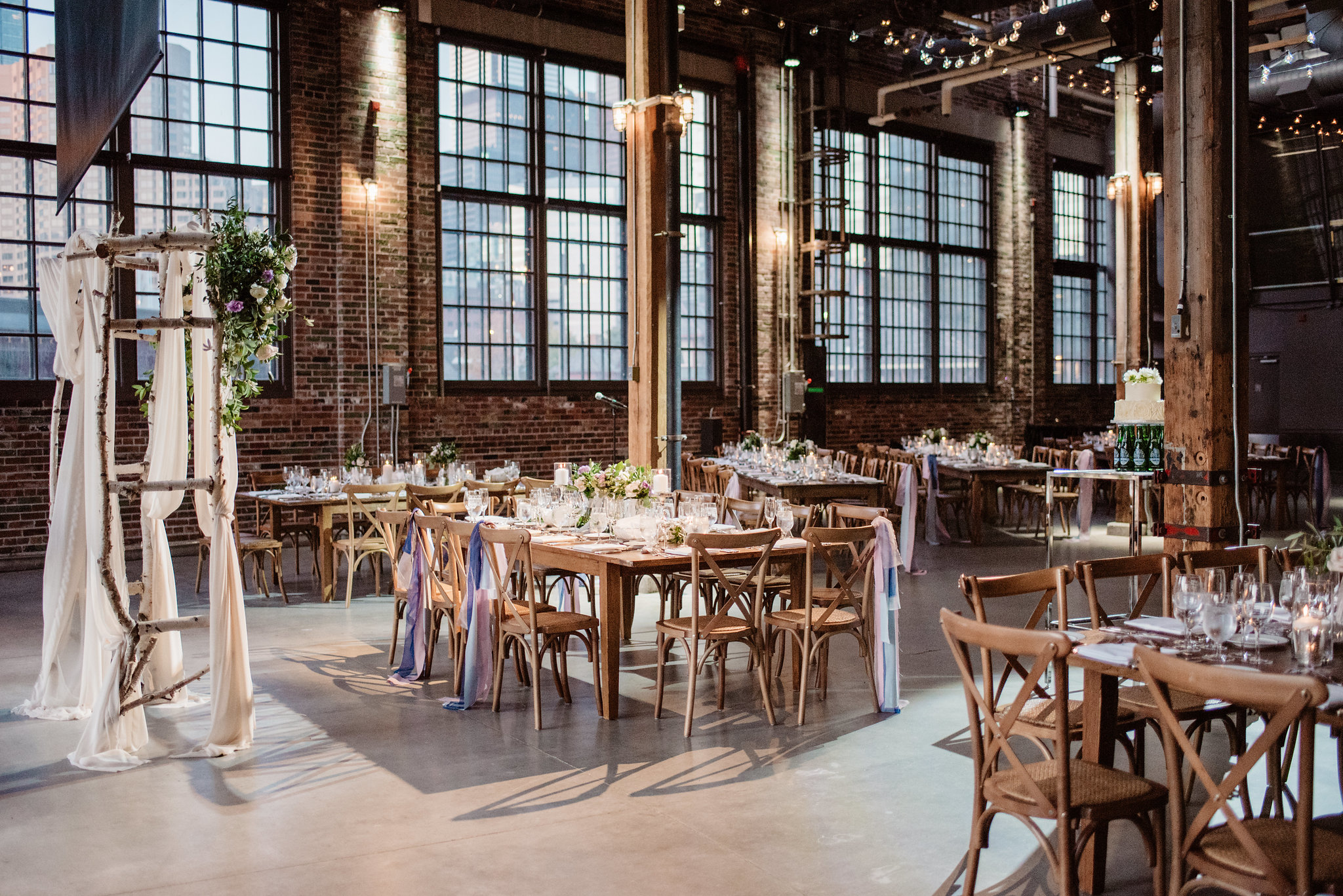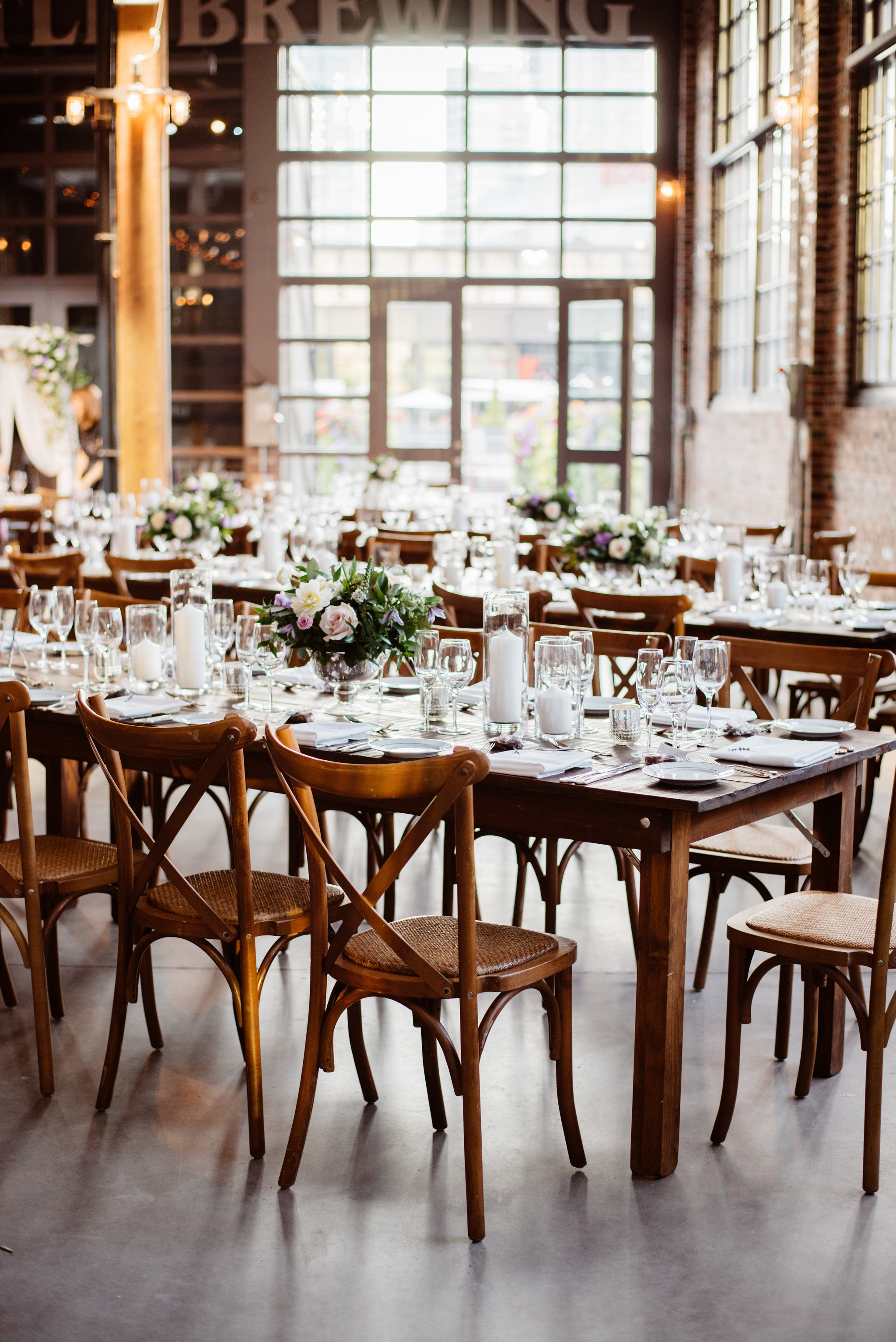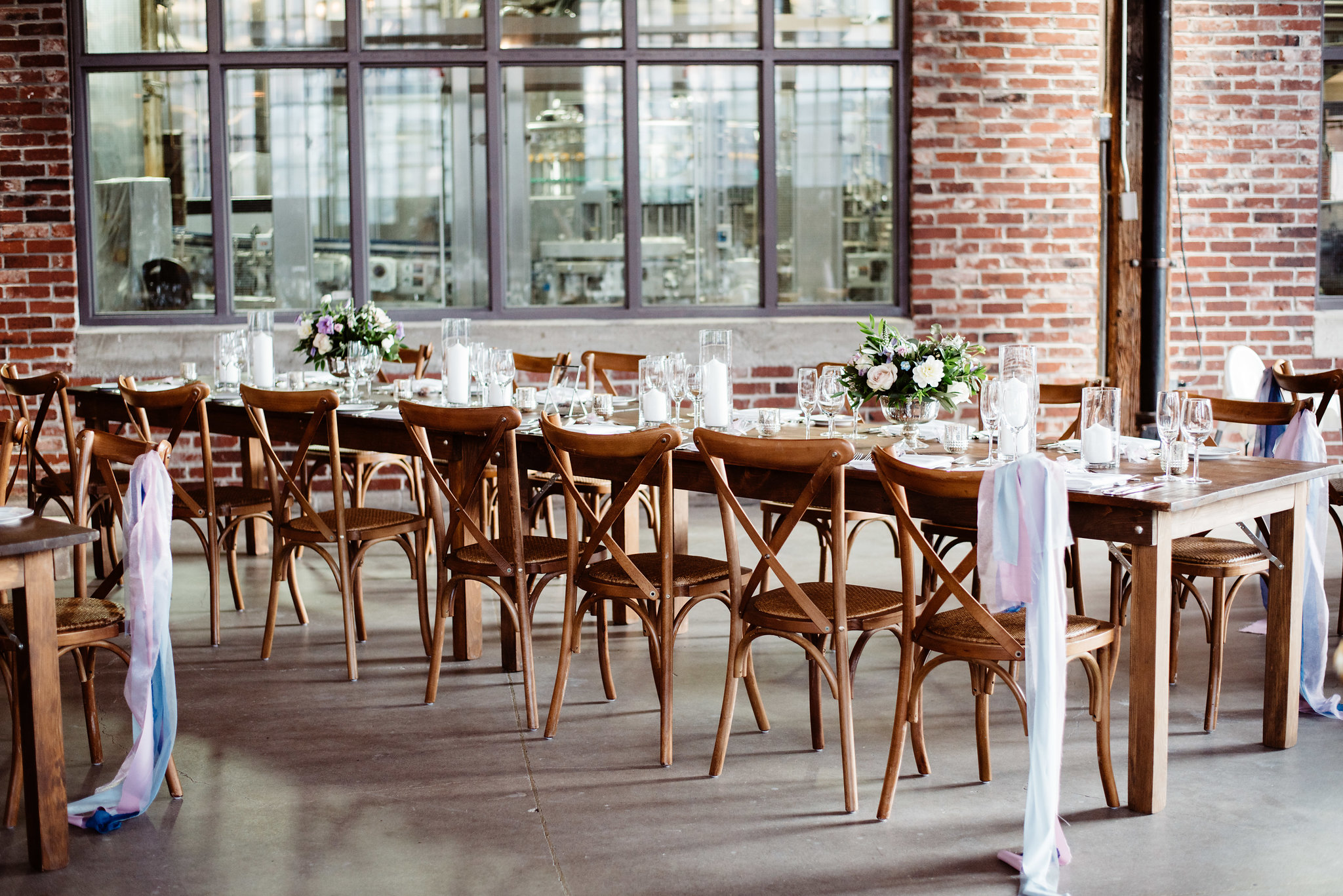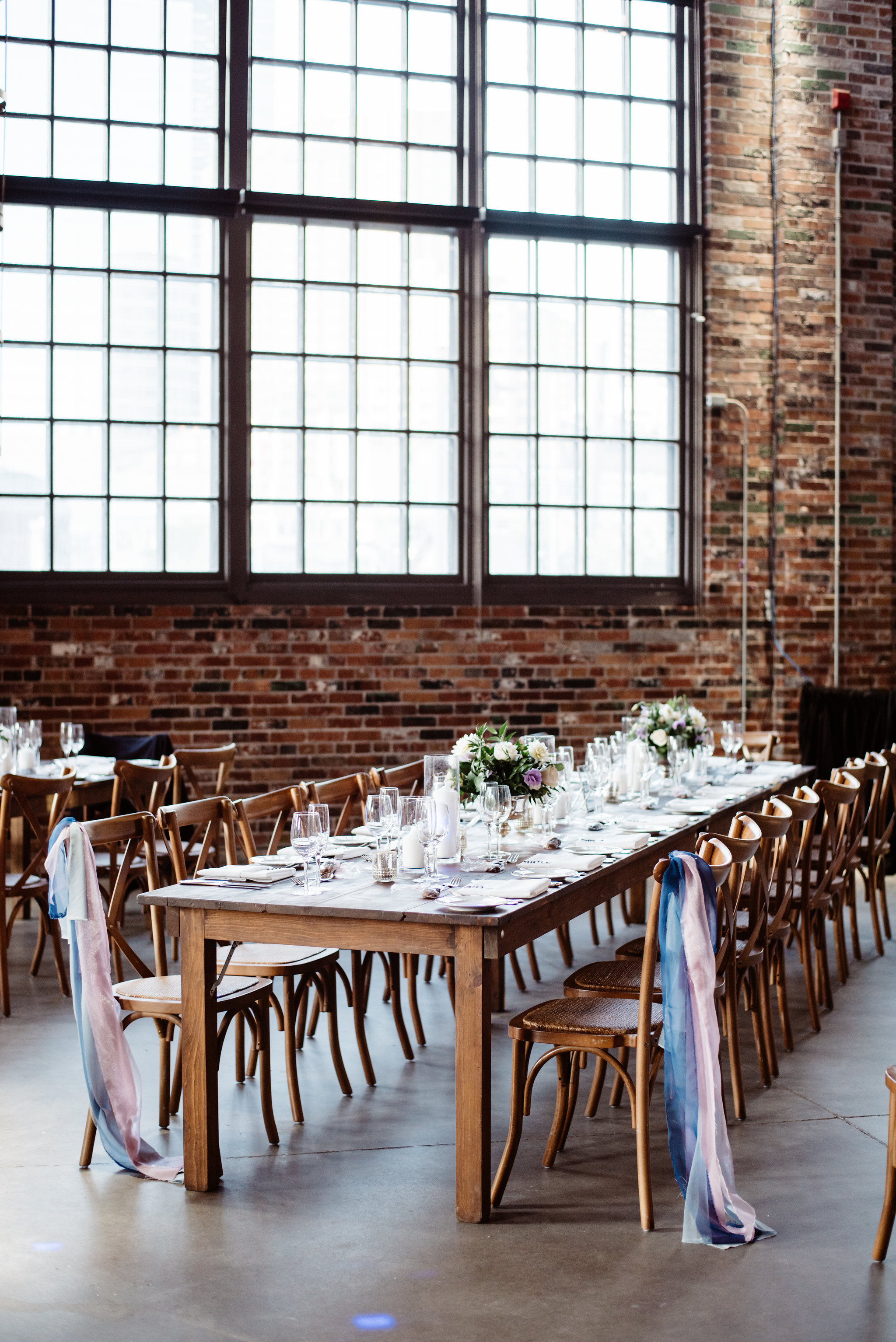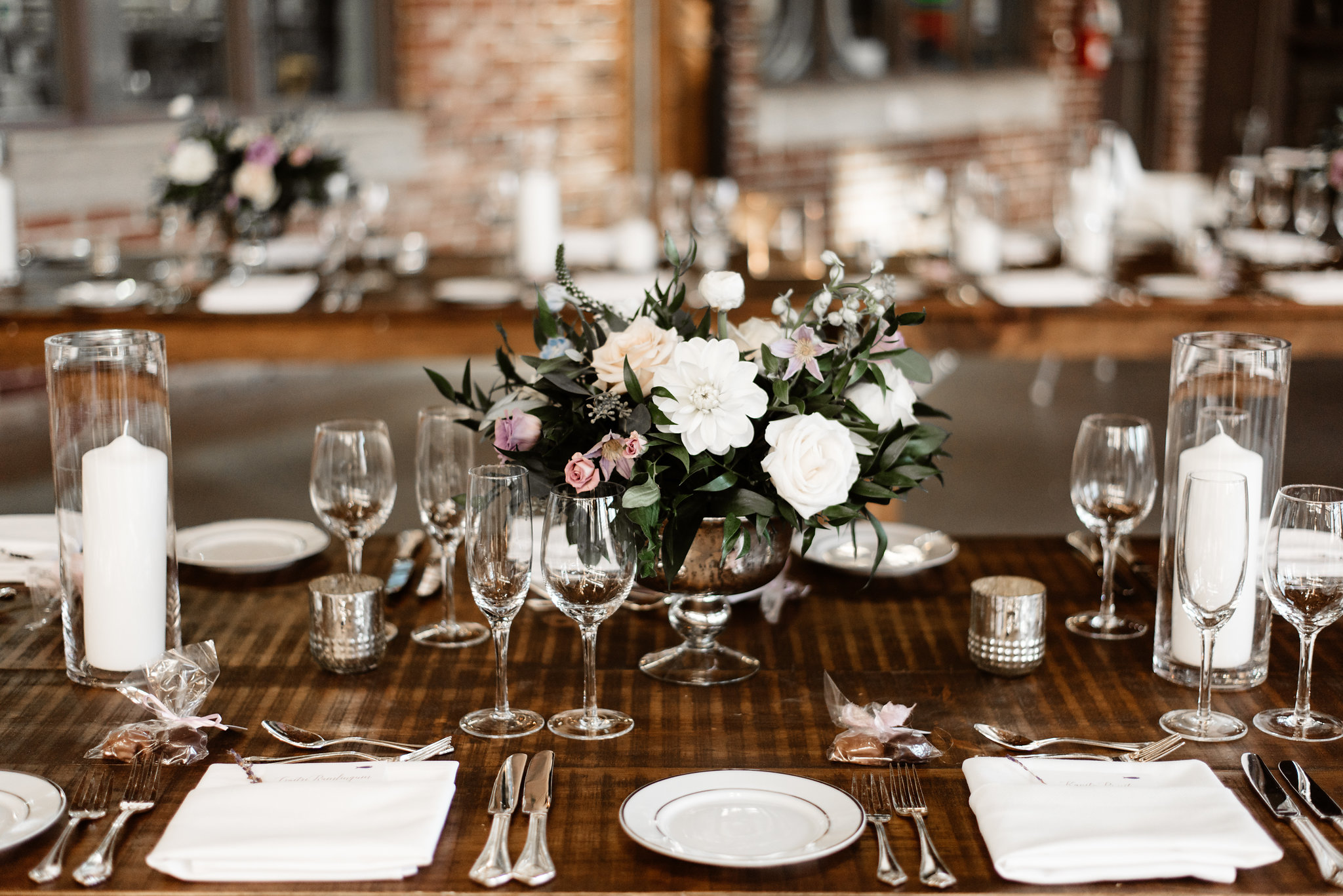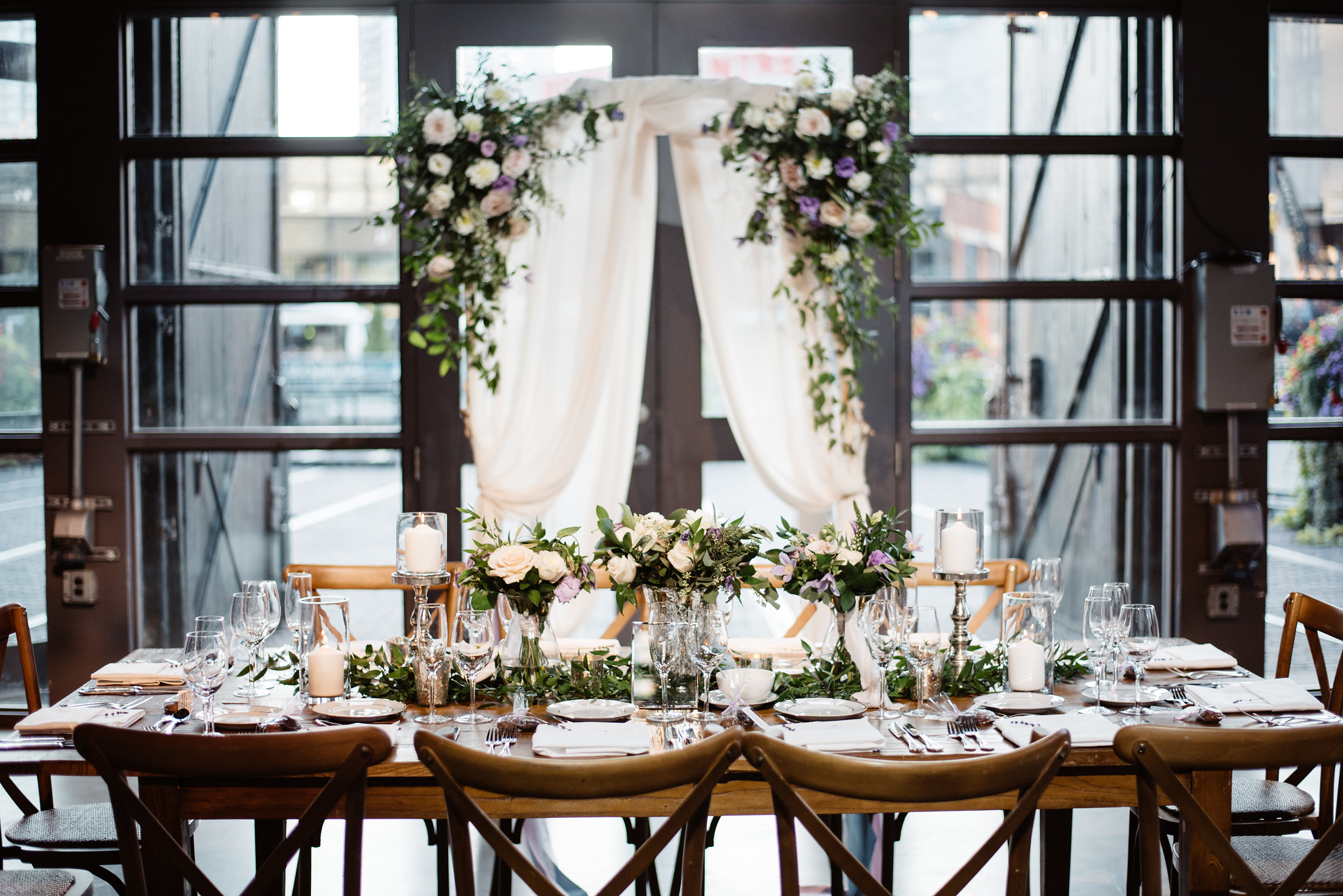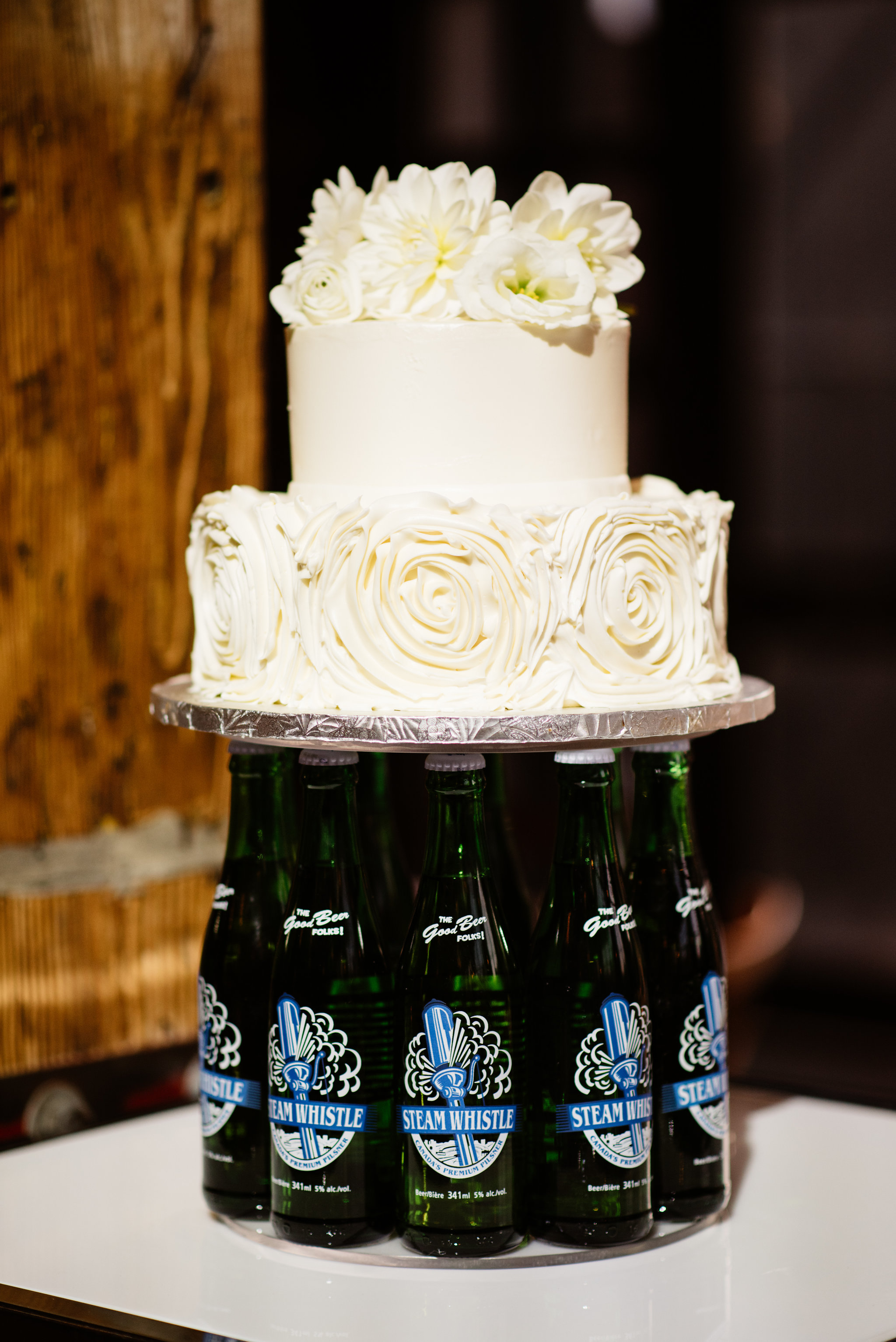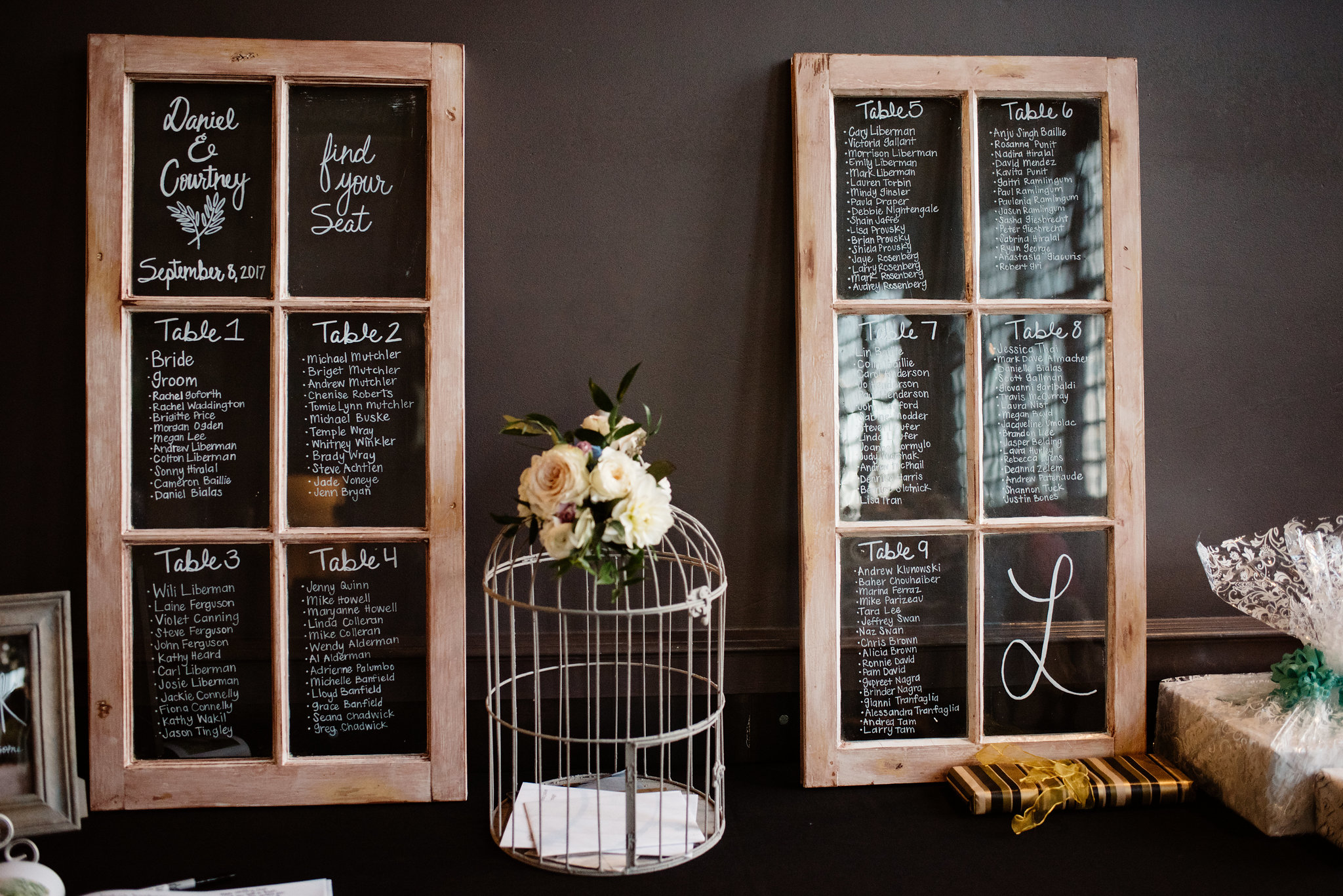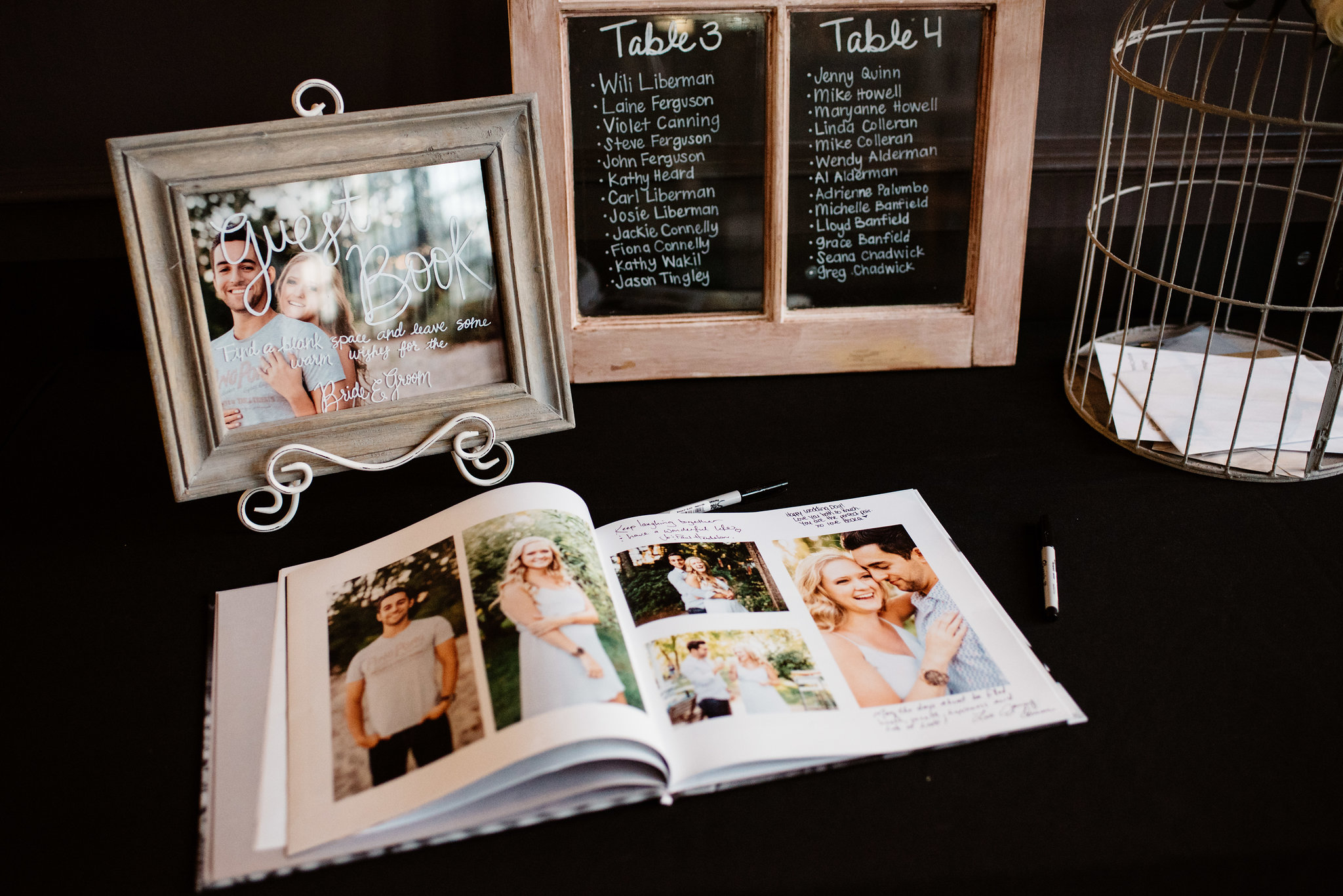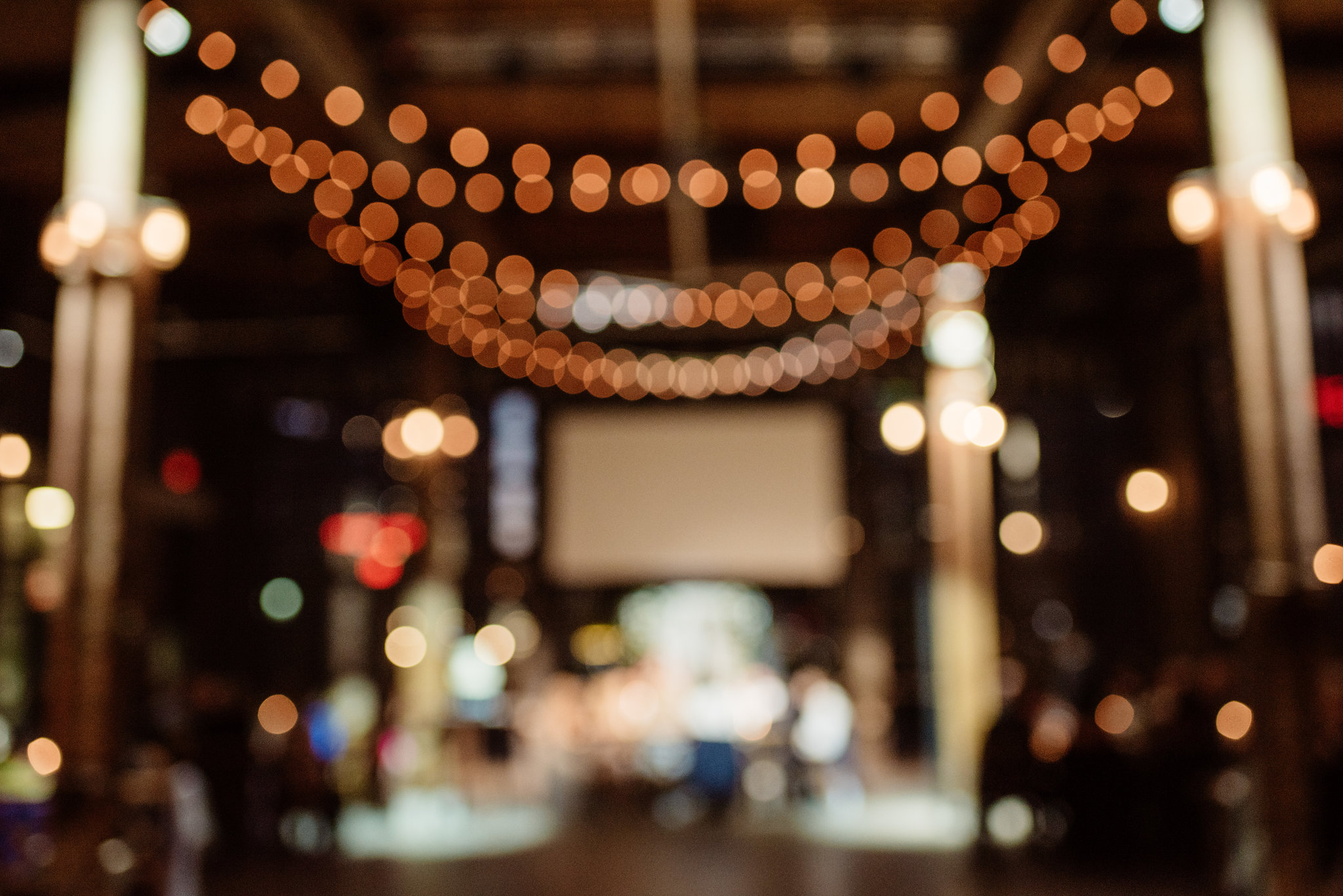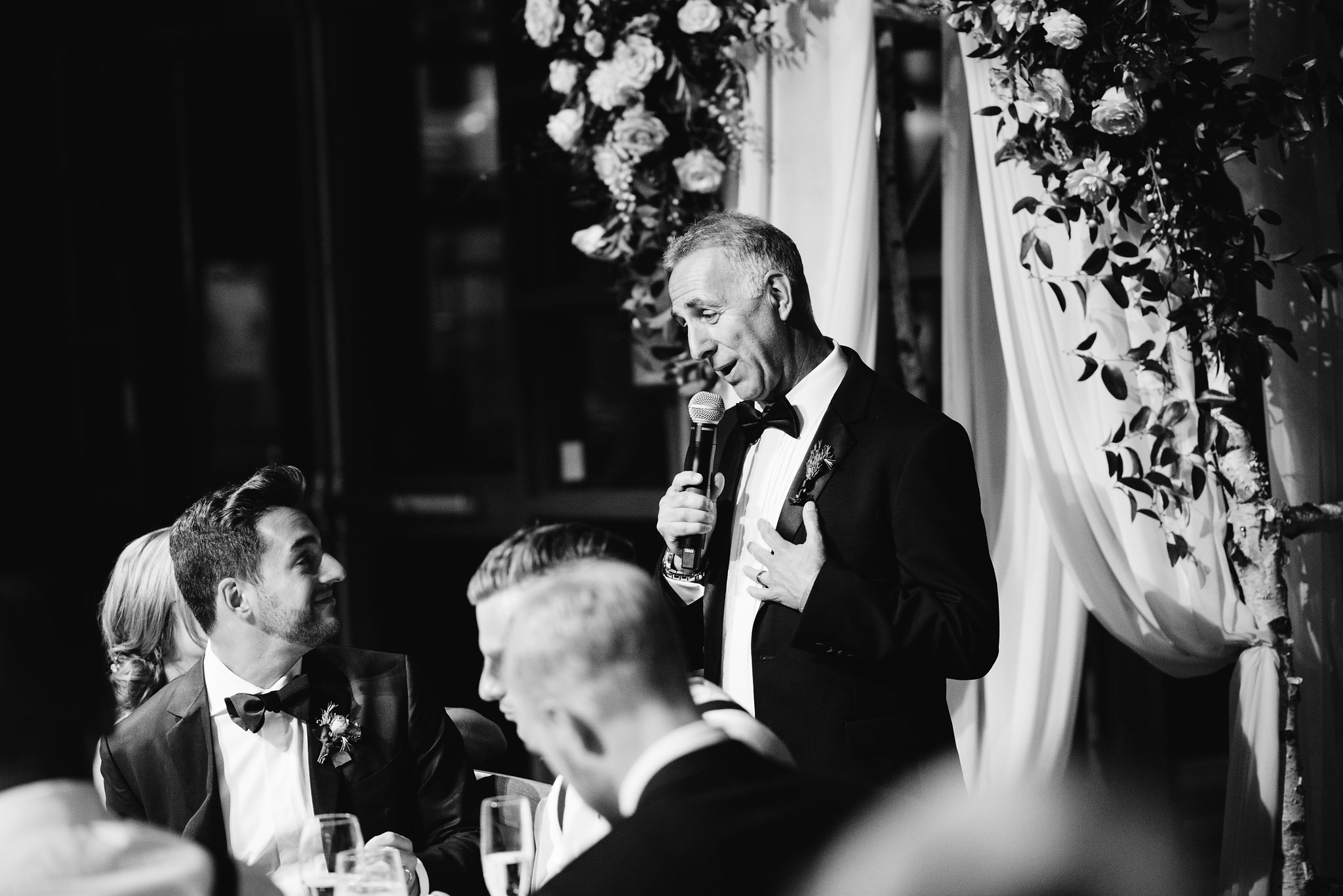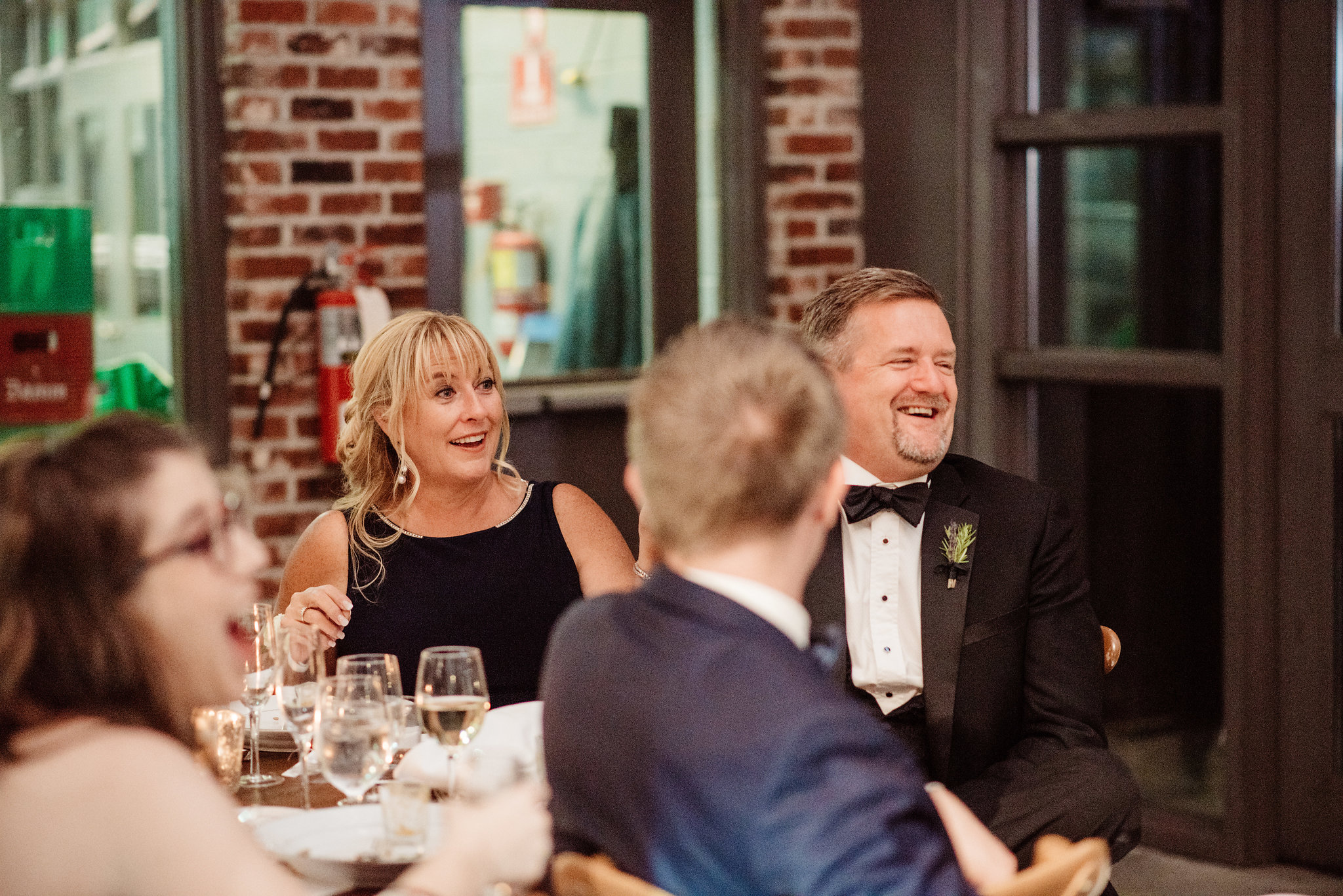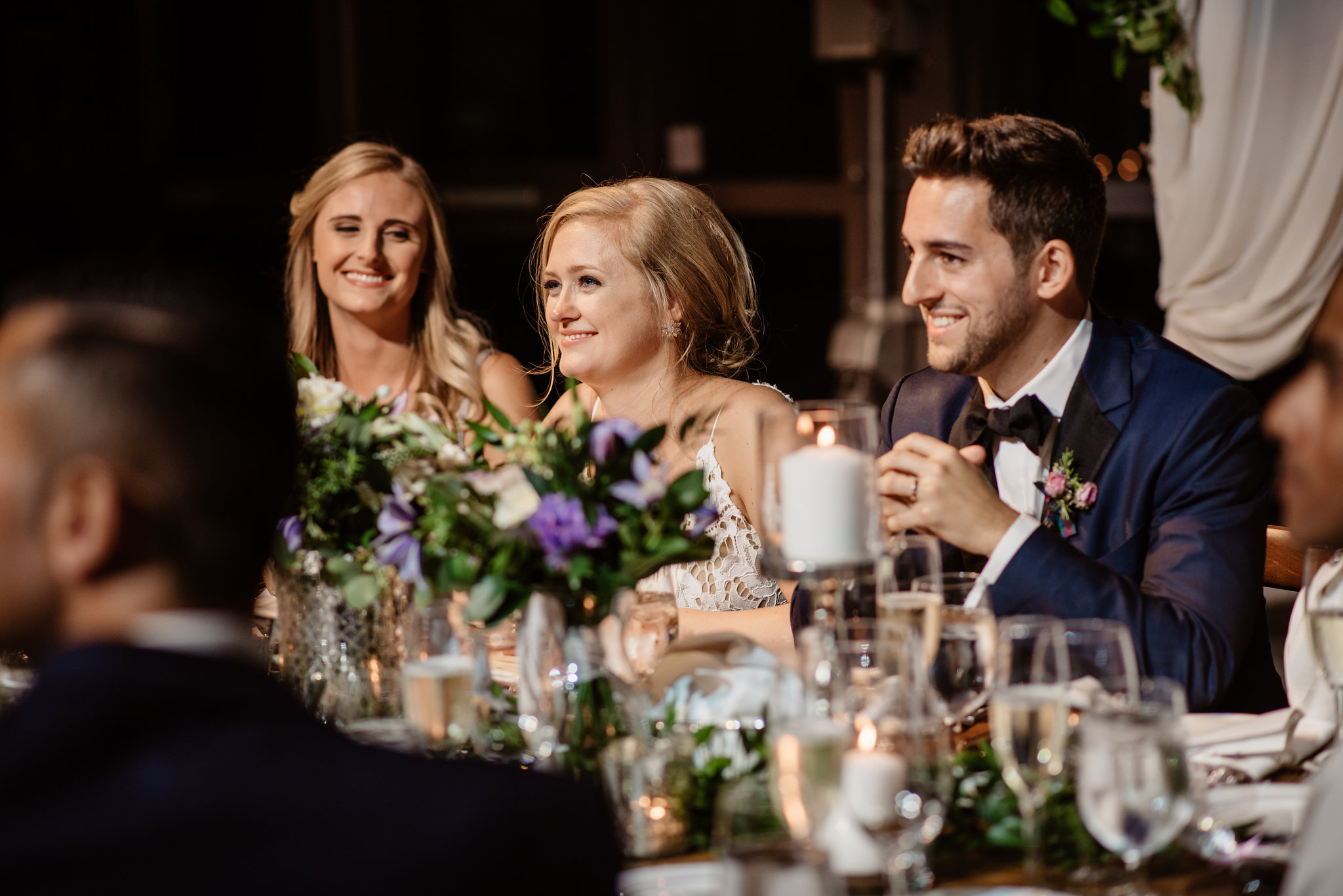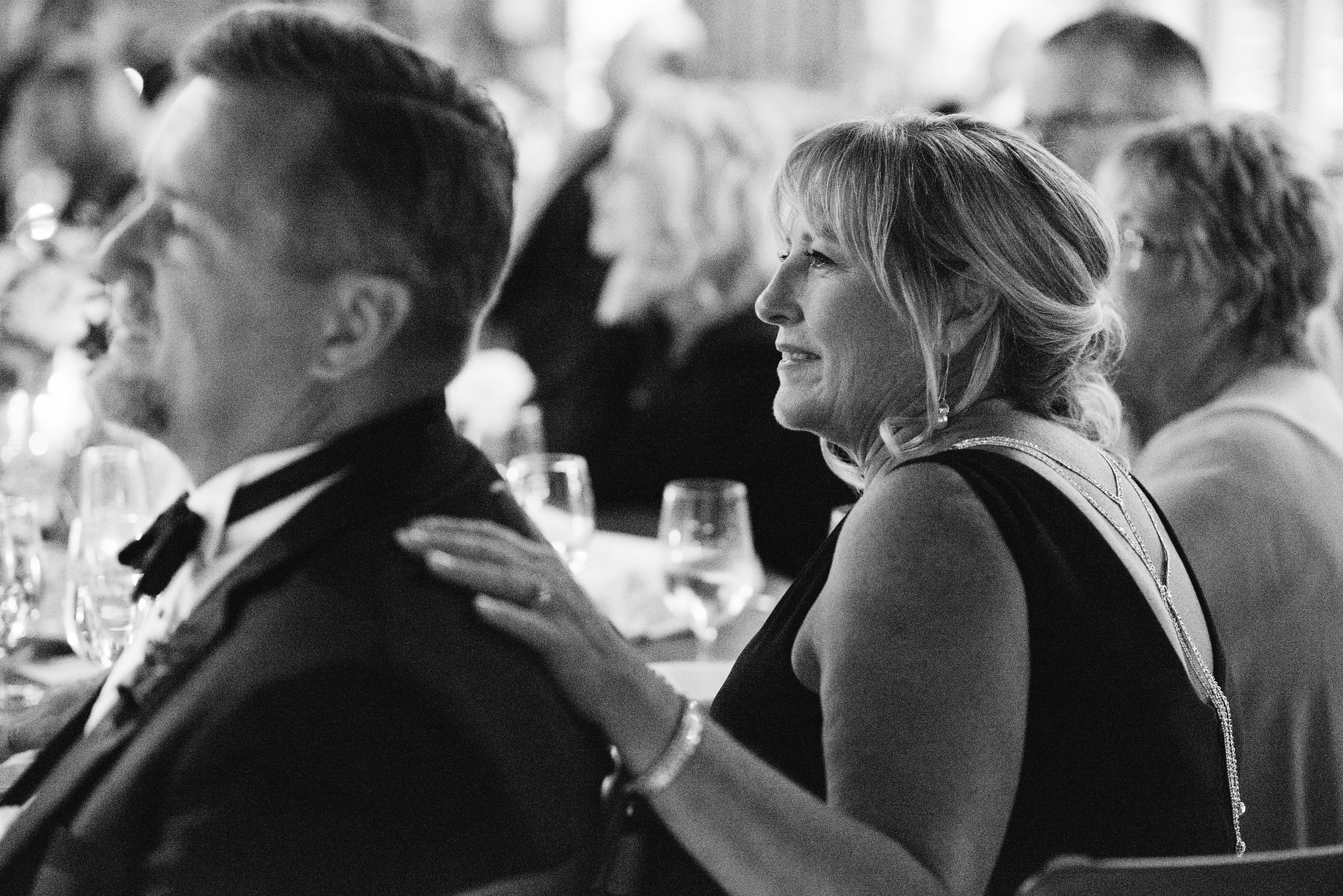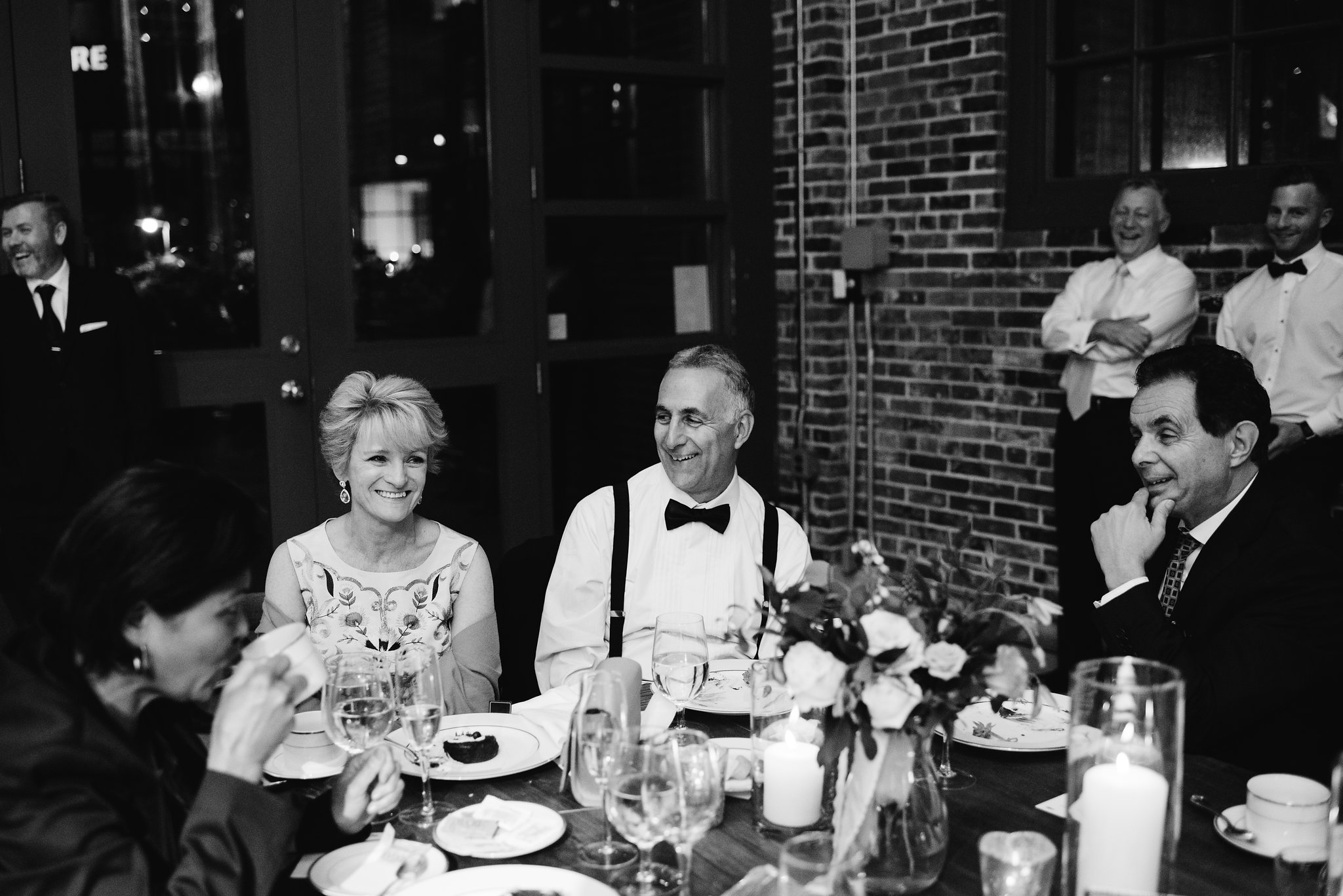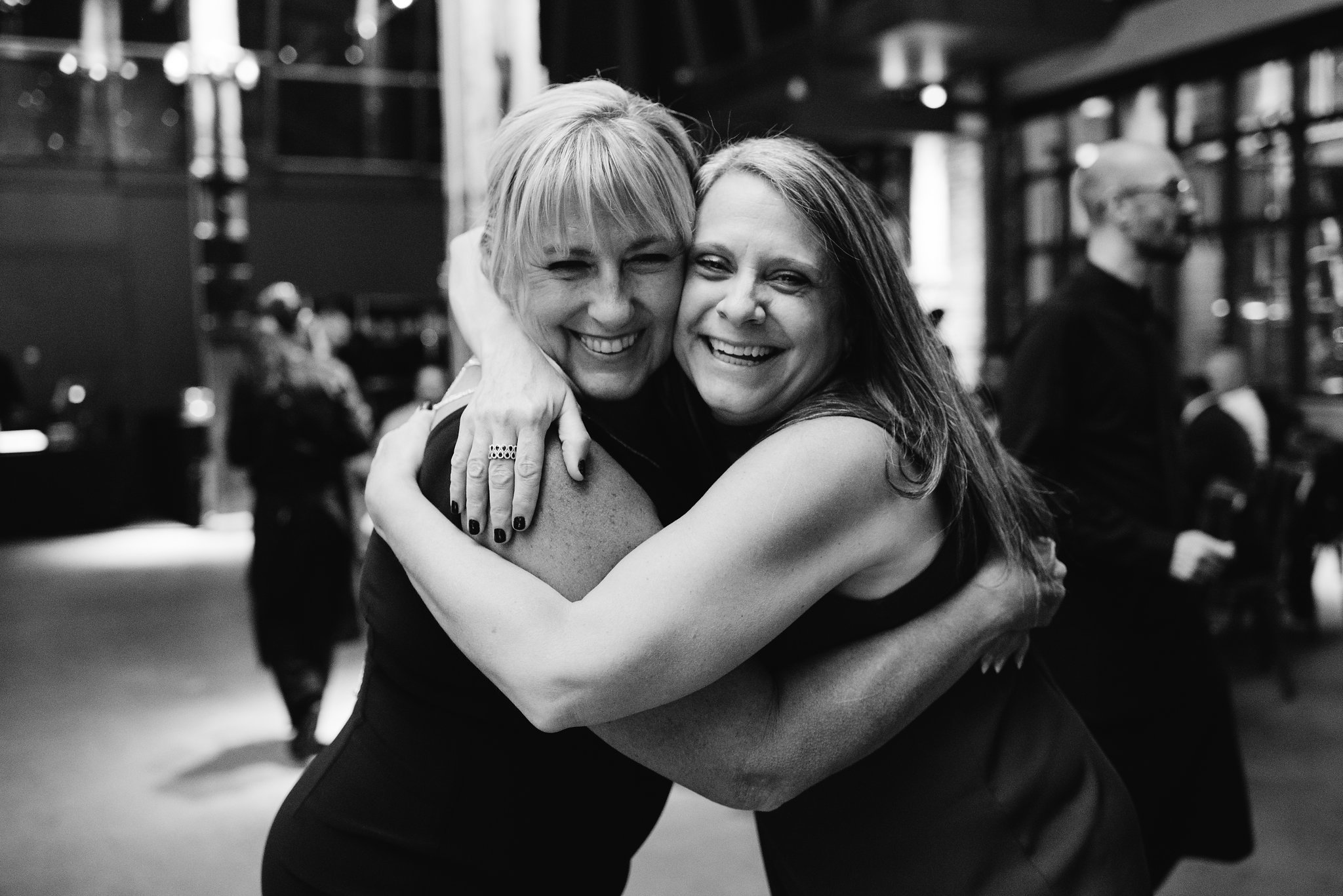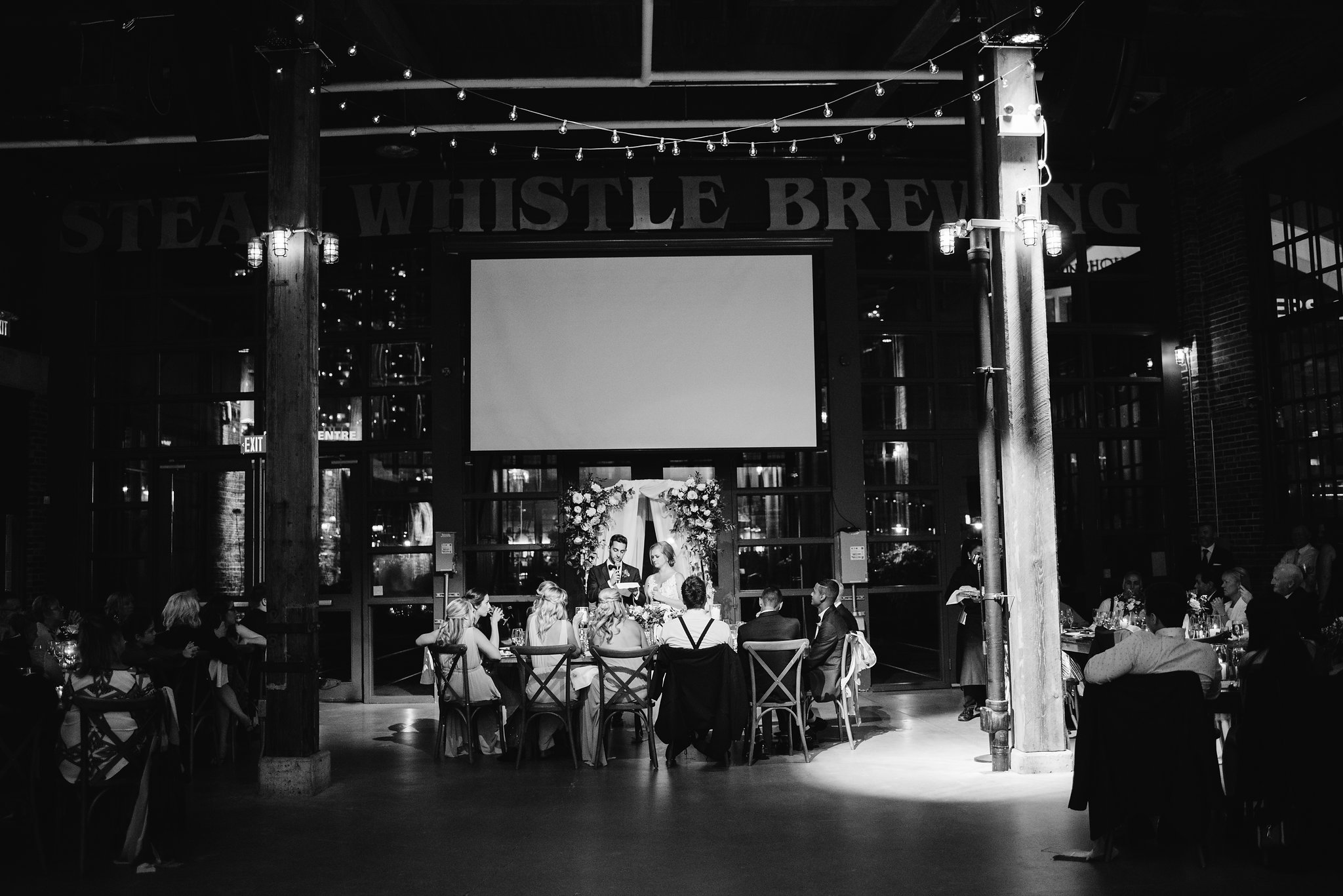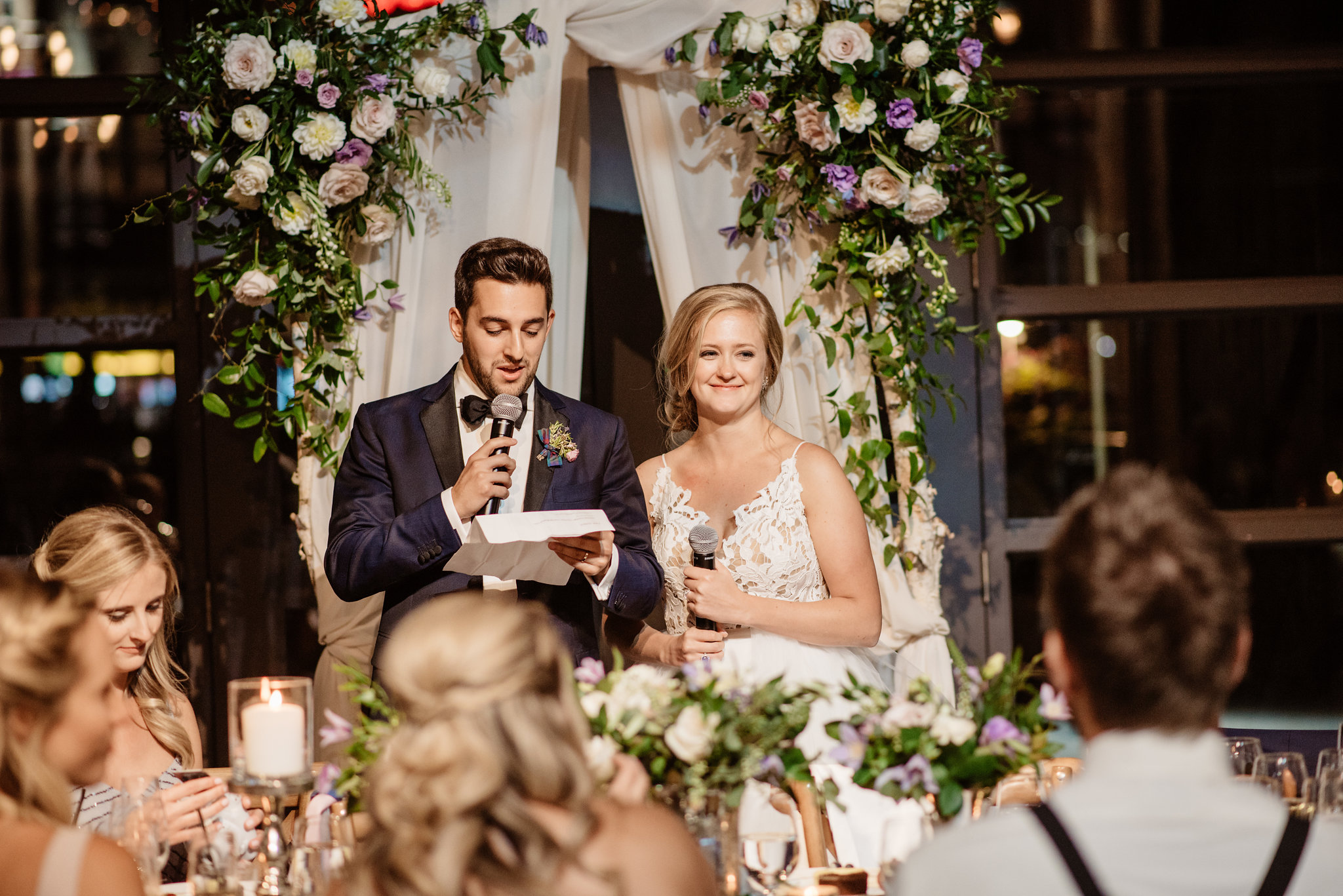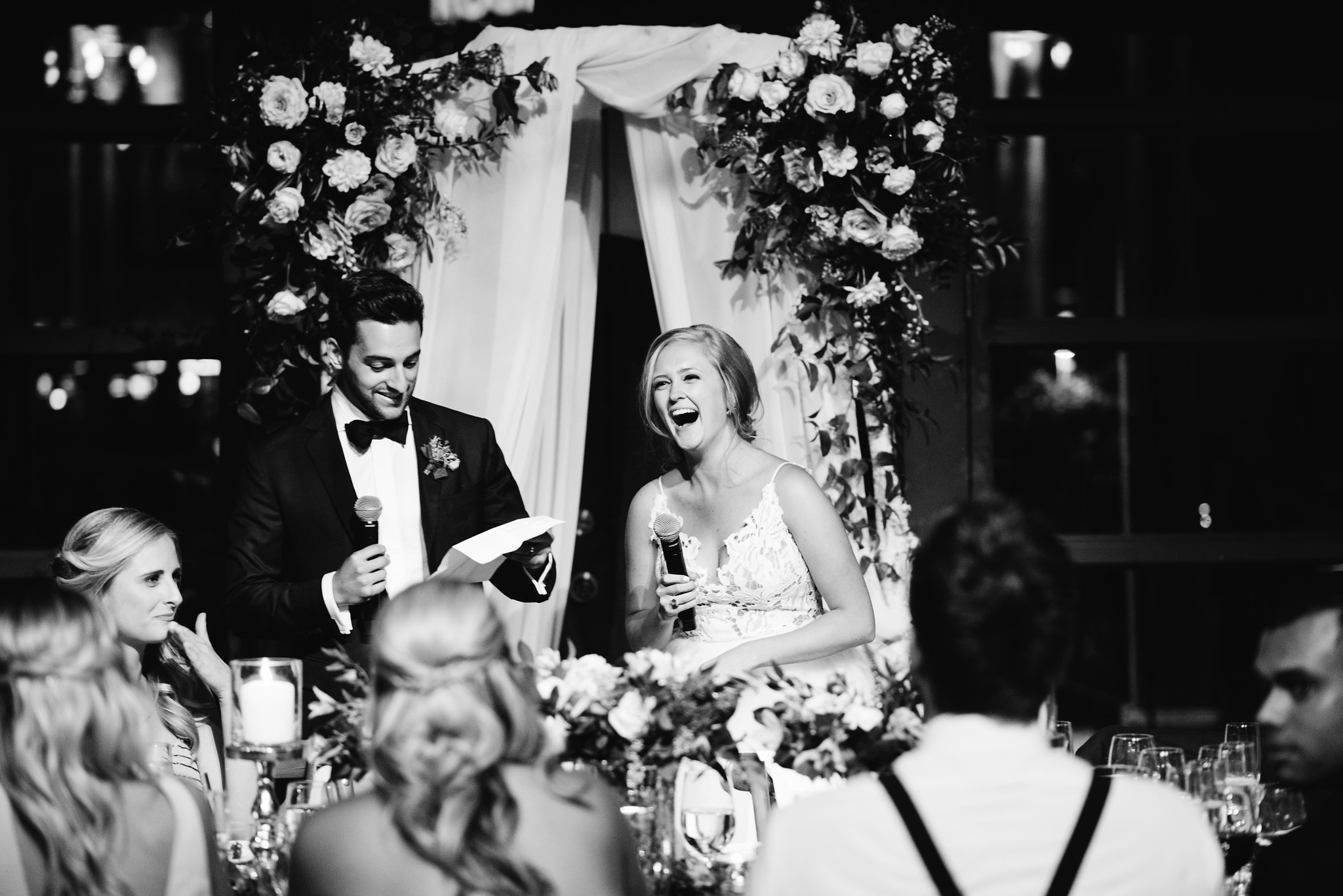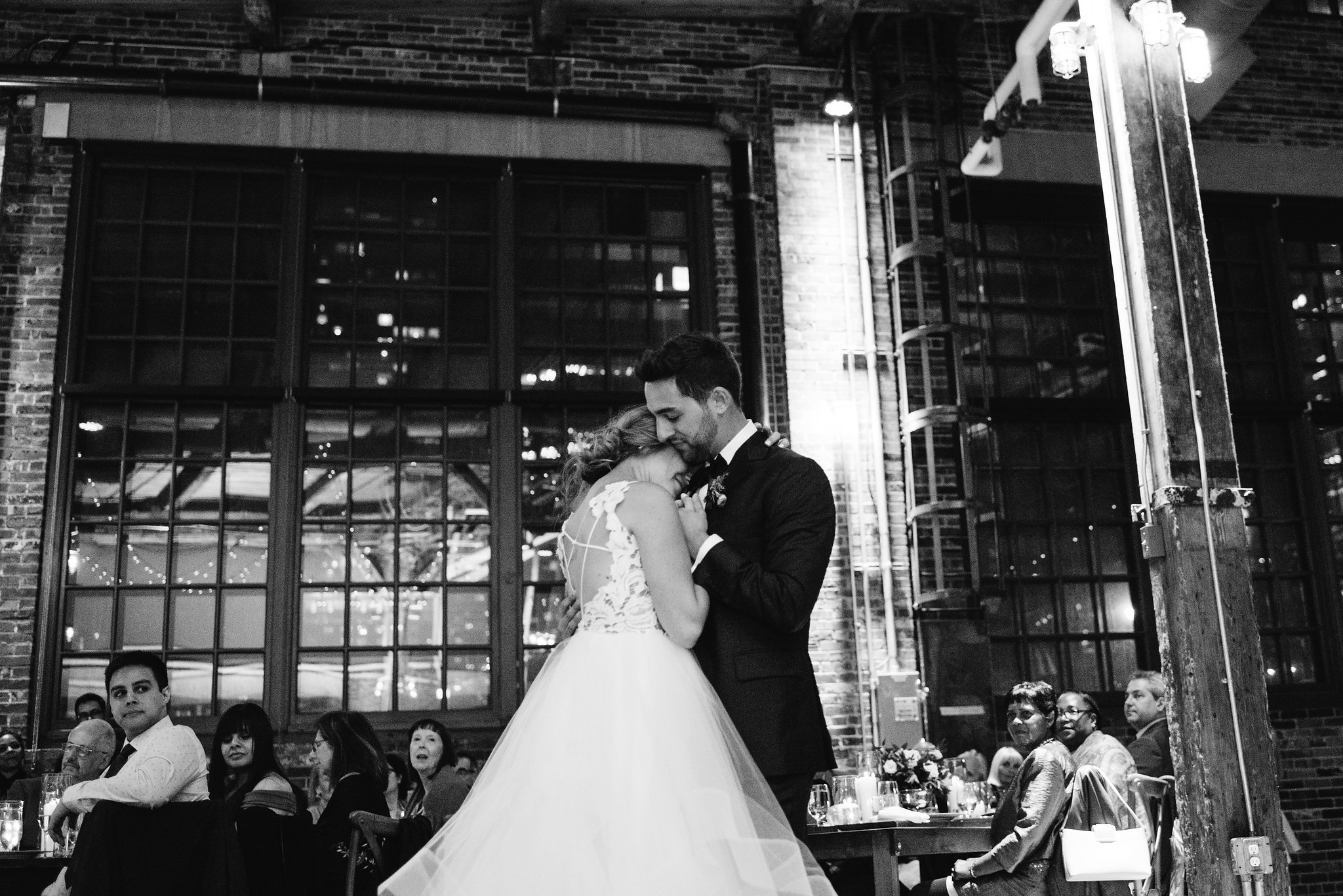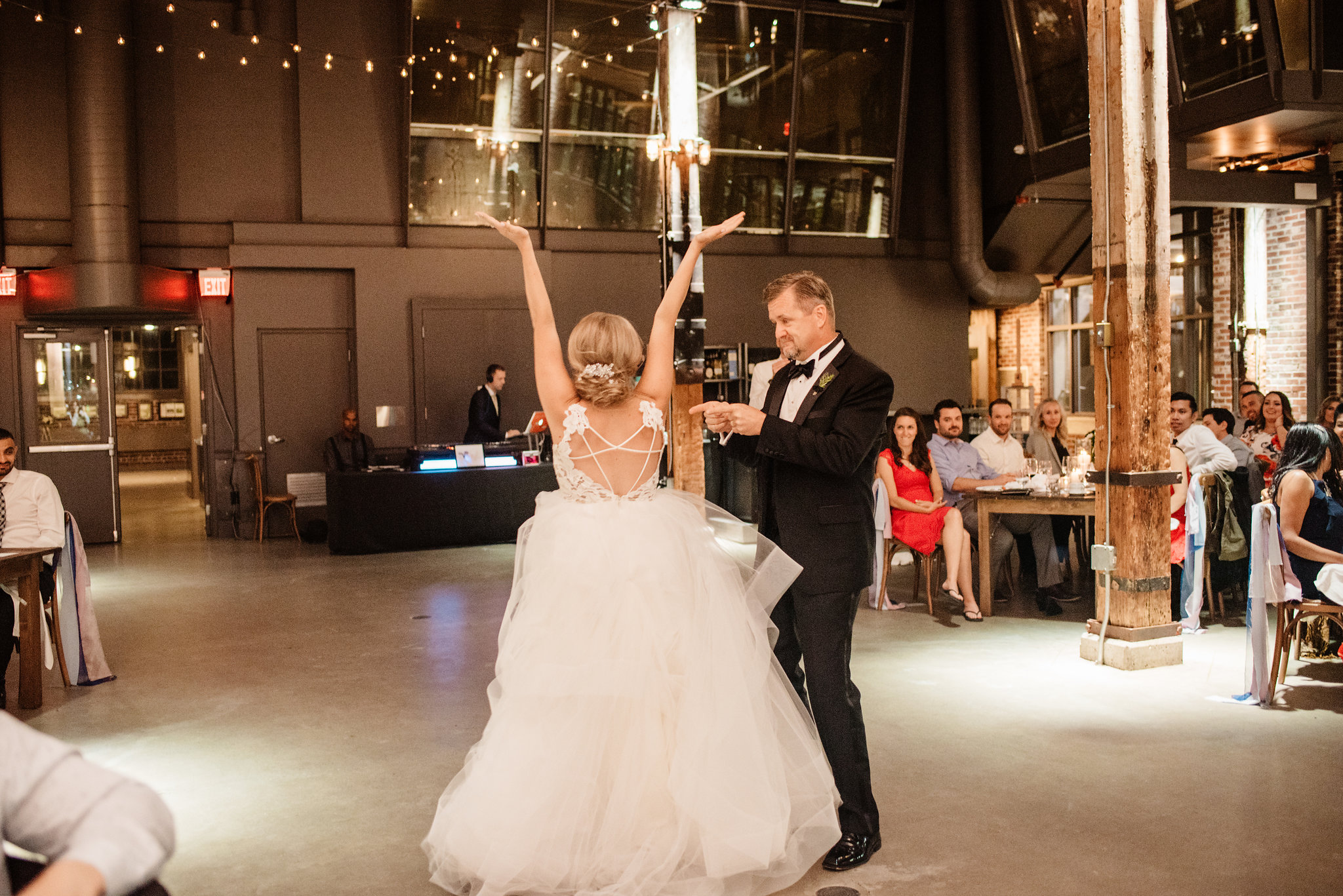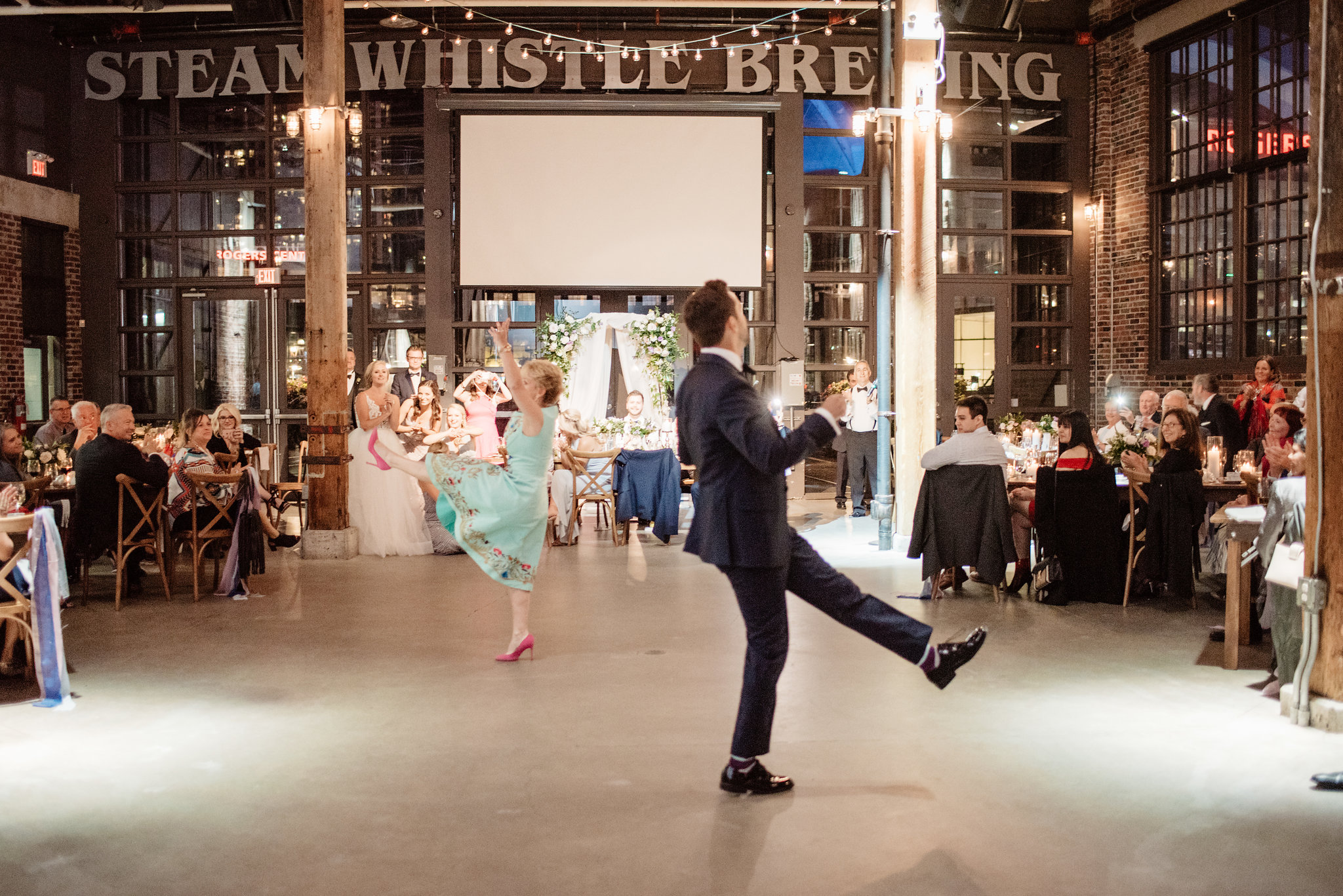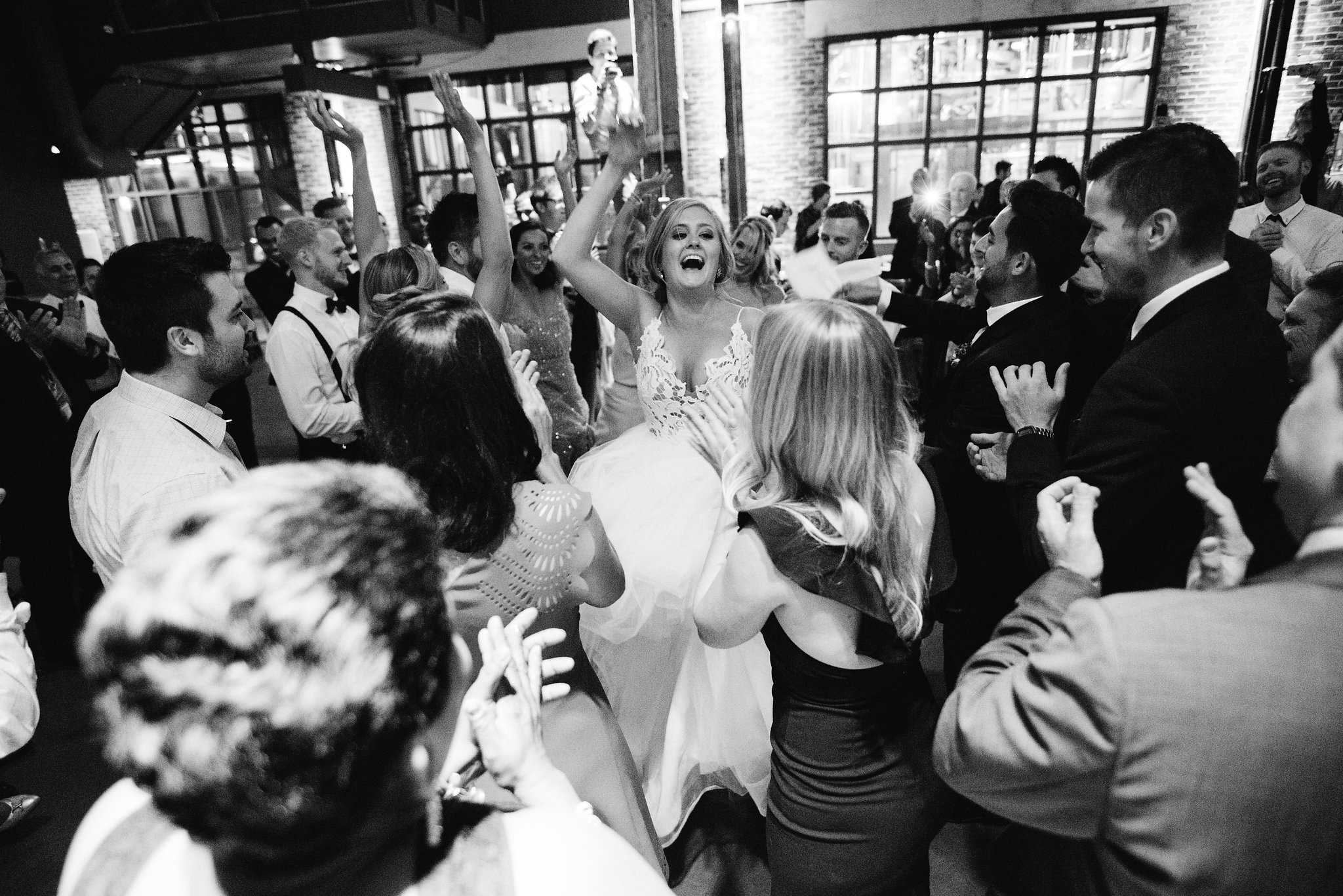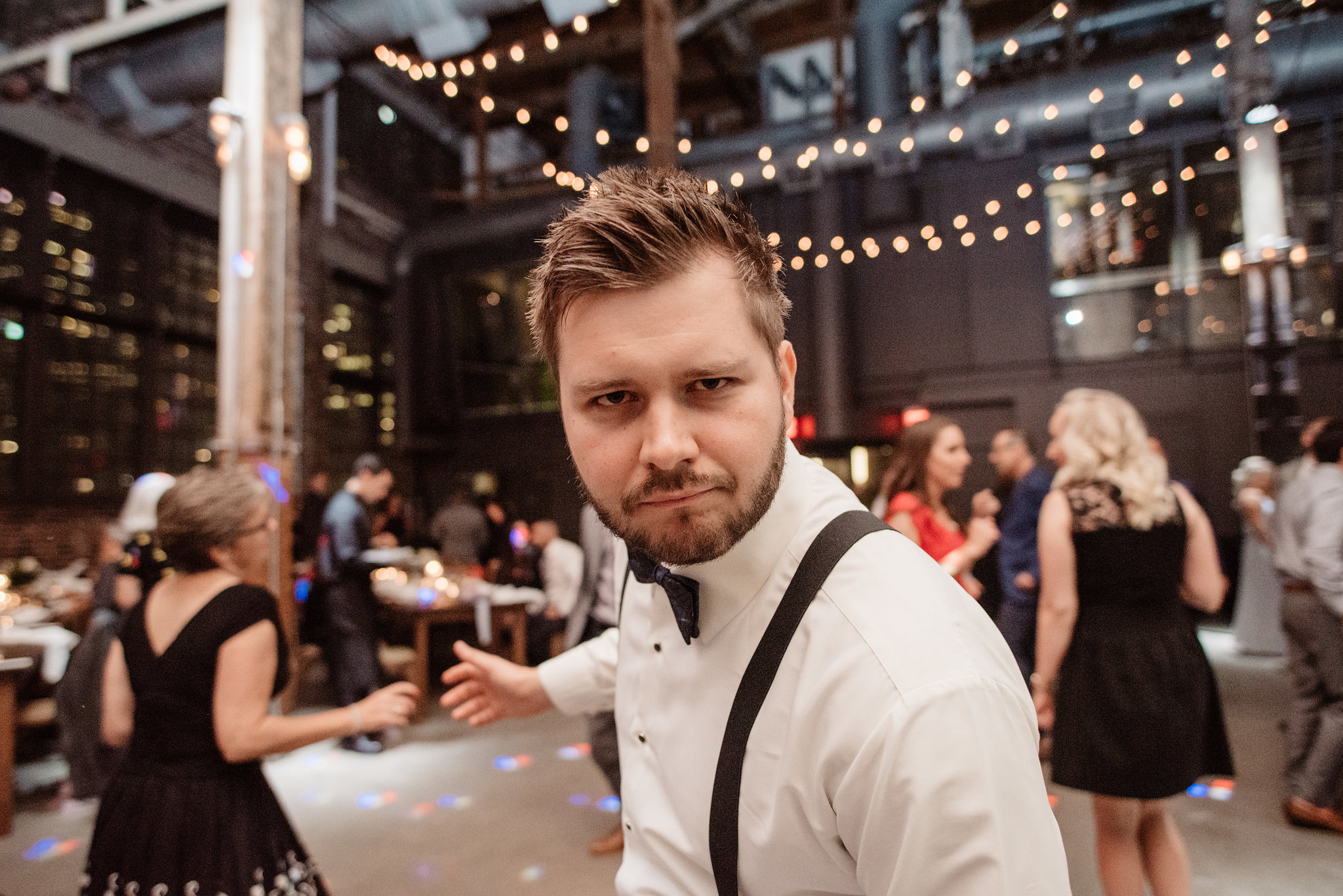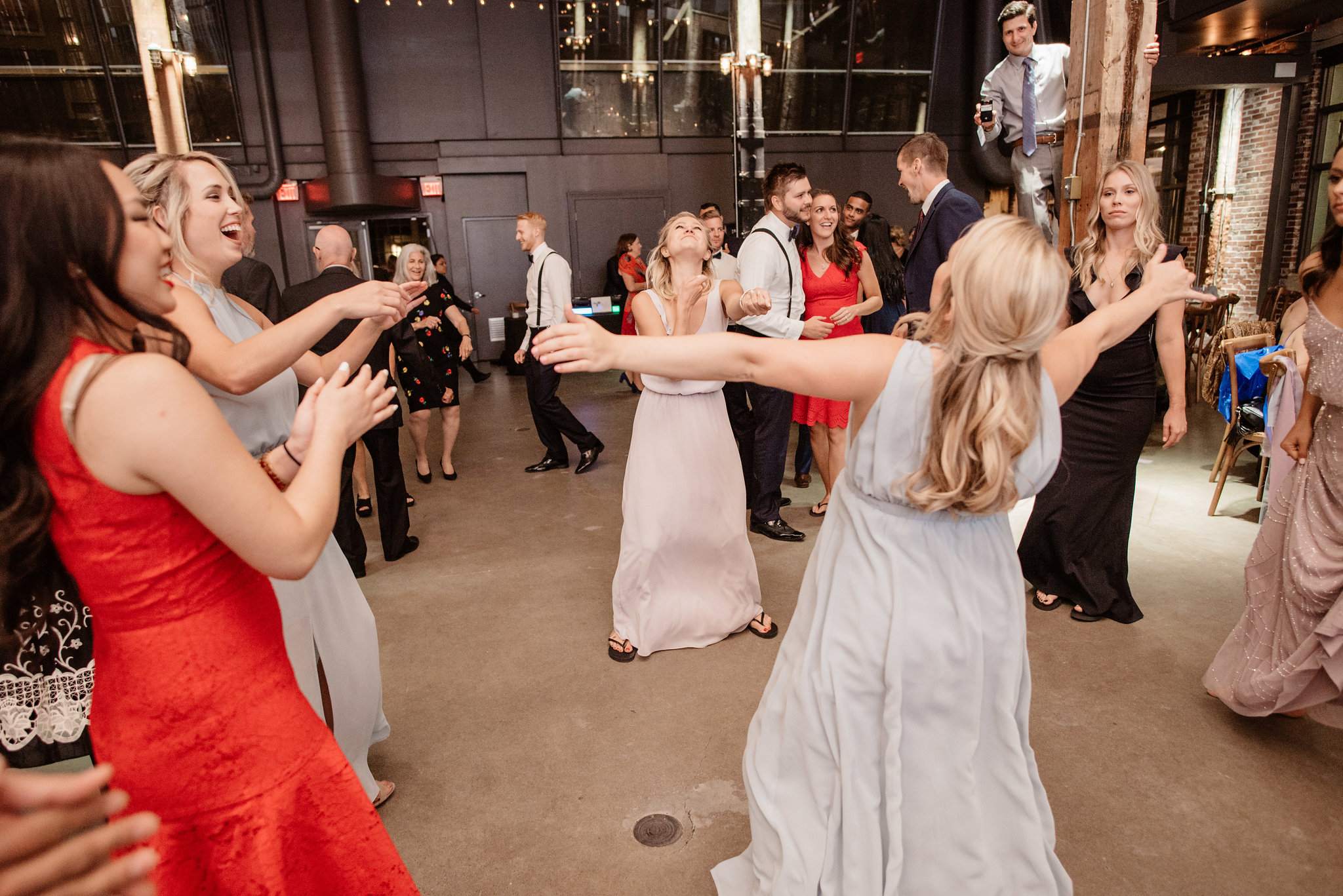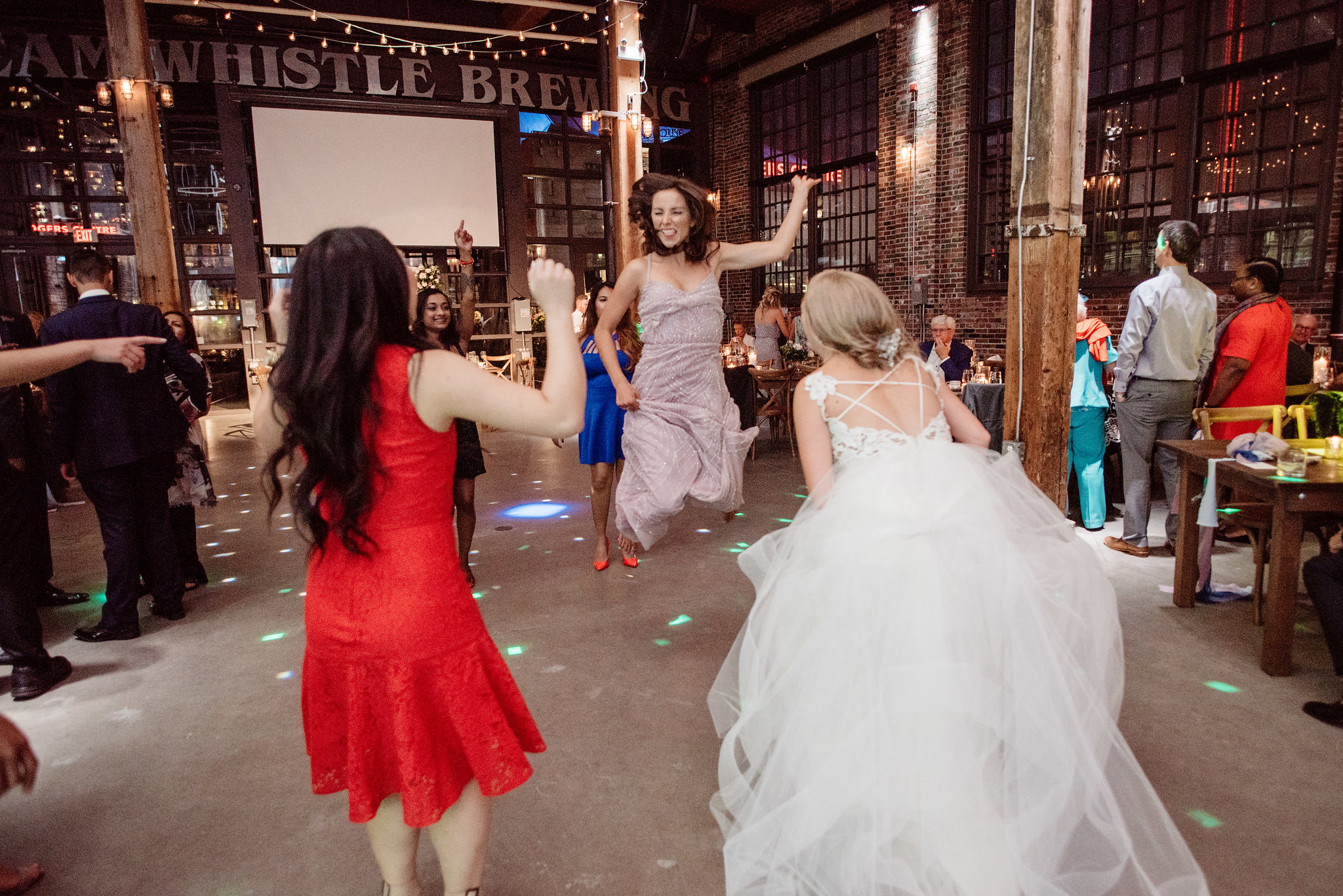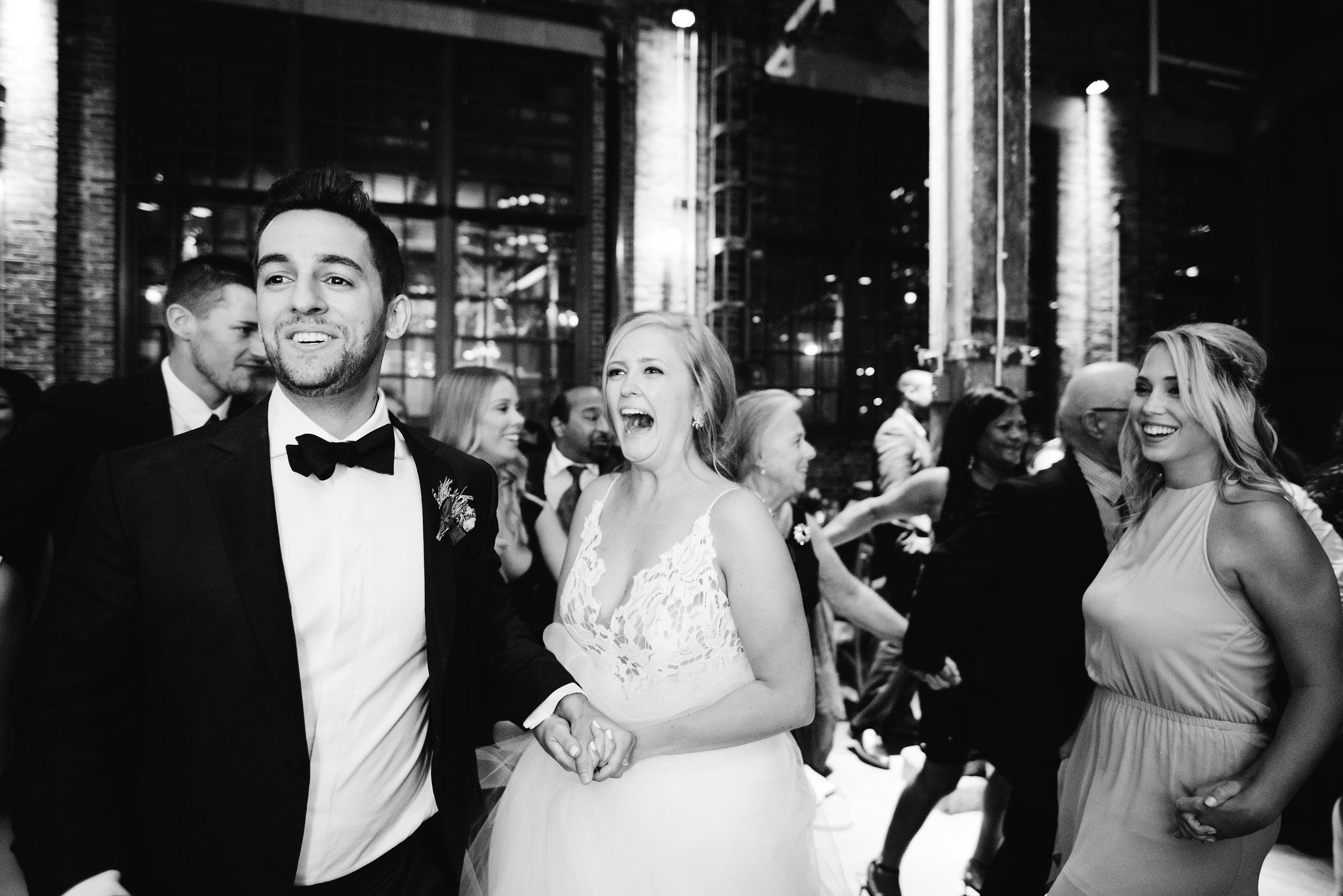 What a beautiful and fun day!!
—
Here are some reflections from Courtney & Dan themselves, written just before their big day: 
What is your wedding theme / style / colour palette? Why did you choose this? The colors are navy blue, dusty blue and lavendar. We don't really have a theme or style, it's all very random and just what we throughout would look good in the venue space.
What 3 words best describe your wedding? Fun, Easy and Love
What have you been looking forward to most about your wedding day? The ceremony and the vows, the first look, the specialty cocktail and the poutine food truck at midnight!
Venue: What made this venue the one for you? BEER! We love beer. Also the brick, and the wood beams, the entire décor and structure of the building is beautiful. Also it's right downtown, which is such a fun place to be celebrating.
Photographer: How did you know you had found the right photographer? She made us feel comfortable when we were having our photos taken. Neither of us particularly enjoys photos or being the center of attention, but Anastasia made us feel like we were just hanging out and she happened to have a camera/ plus after people saw out engagement photos they raved about how the pictures looked so much like who we are as people. That our personalities were obvious in the pictures. We can't wait to see how our wedding photos turn out!
Any words of advice for couples planning their wedding? Don't do it! Kidding. Just try to keep some perspective while planning is going on. It's not about a single day or which shoes you decide to wear, the whole point it to marry your person. In 10 years, I hope we look back on pictures of our day and remember how much we love each other at this time in our lives, and how much love we have for our friends and family.

VENDORS:

Photography: Olive Photography
Bride's Dress Designer: Hayley Paige
Bride's Dress Shop: Sash & Bustle
Veil: Sash & Bustle
Bride's Shoes: Badgley Mischika
Other Accessories:
Stationery: Oakville Paper Company
Groom's Suit: Custom Made- House of Salgado
Groom's Tie: Custom Made
Bridesmaid's Attire: Rachel And Rachel Adrianna Papell
Ceremony Venue: Steamwhistle Brewery
Reception Venue: Steamwhistle Brewery
Flowers: Mum's Garden
Cake: Dufflets
Hair: Christine (?) Makeup: Sarah Adjepong-Duodu
Photographer: Olive Photography
Others: caterer- Rose Riseman Catering
—
Enjoyed this downtown Toronto wedding? Feel free to explore another or another!
Get in touch if you'd like to chat about me documenting your own special day!
—
Warmly,
Anastasia
Anastasia Giaouris


olivephotography.ca
416.520.1093
@OlivePhotoTO
facebook.com/olivephotographyTO