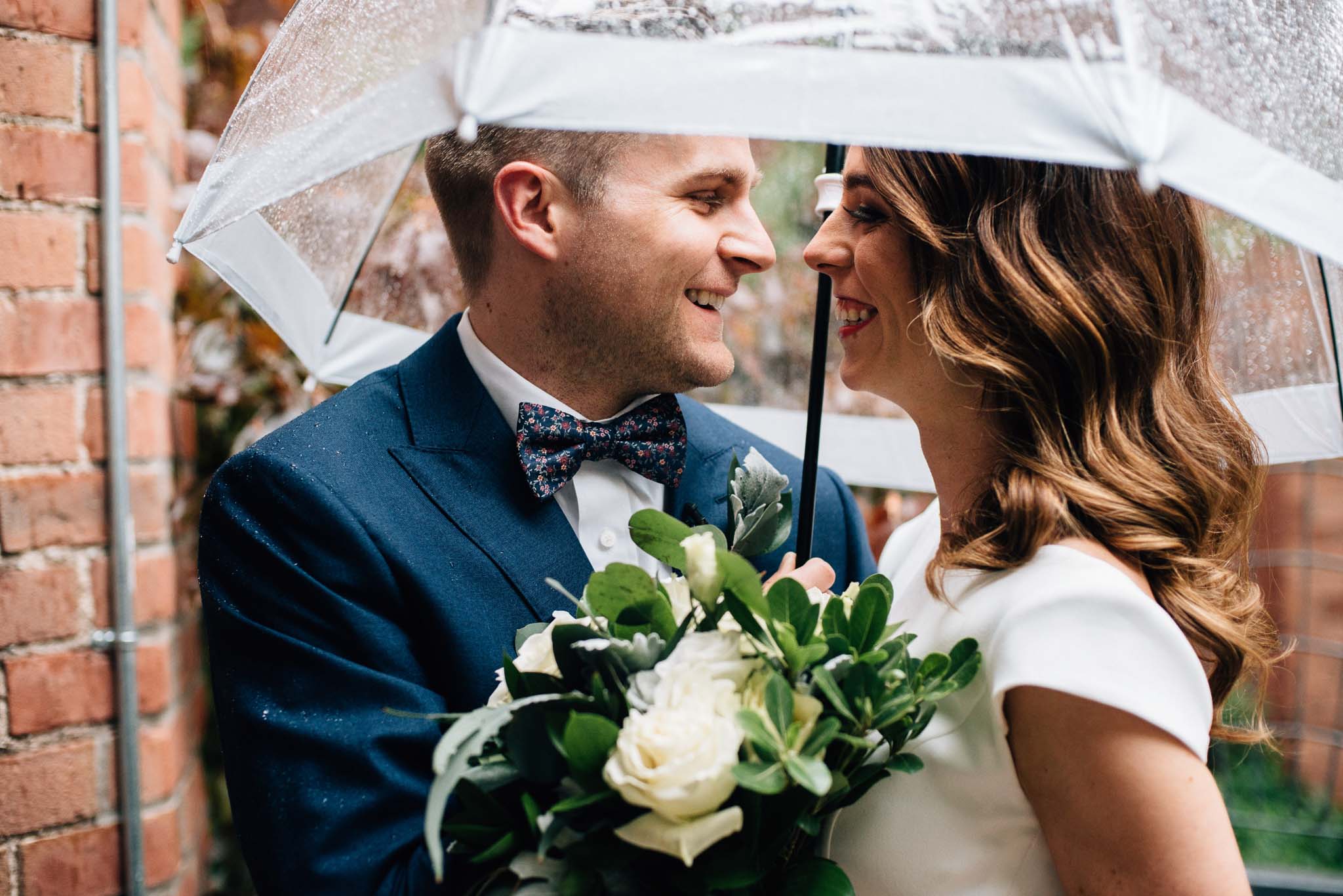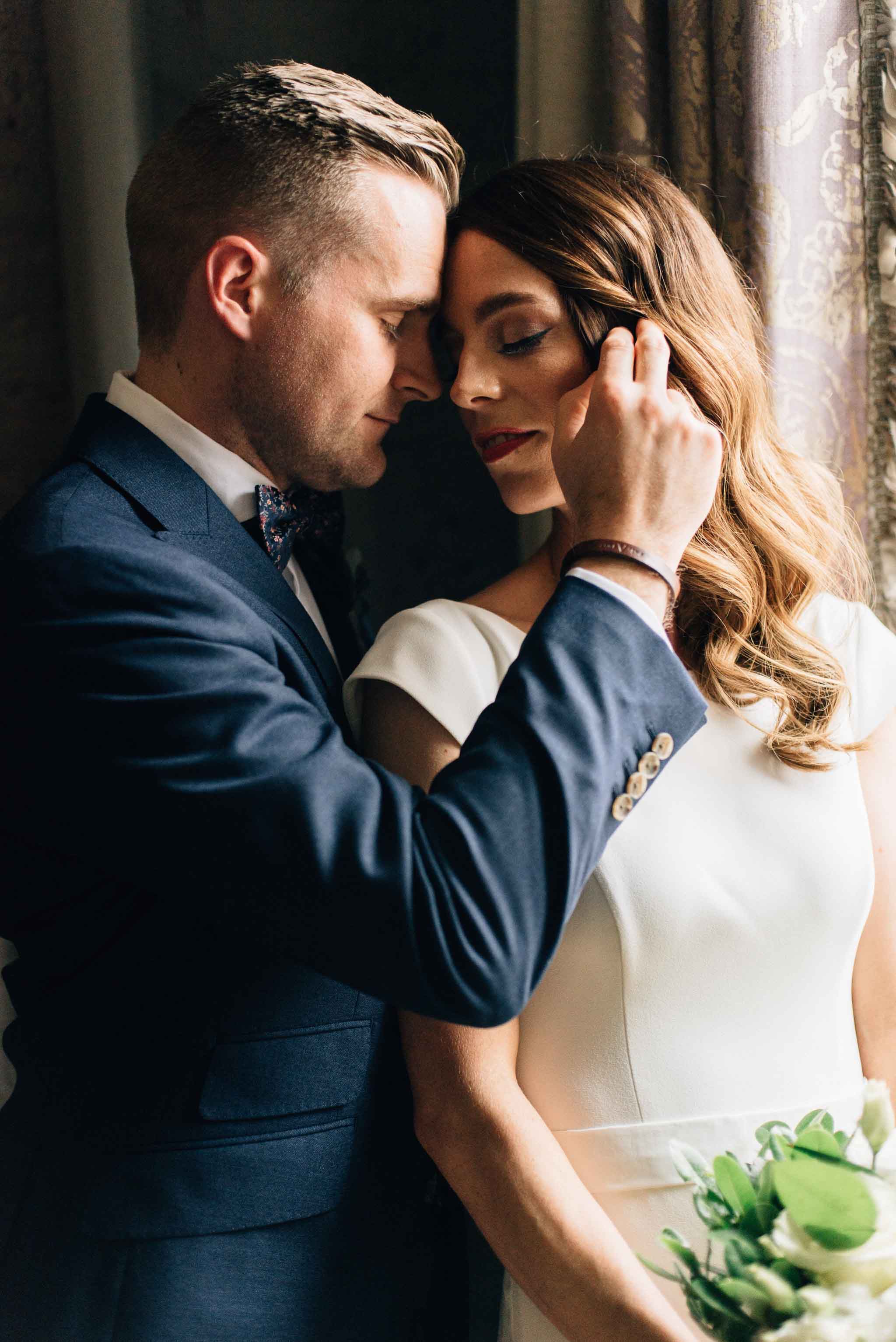 Romantic George Restaurant Wedding
Carolyn and Nick – Ah, how my heart holds this couple dear. They are two of the sweetest and kindest souls.
You may remember them from their engagement session.
Their intimate downtown Toronto restaurant wedding was held at the charming George Restaurant. The plan was originally to have their ceremony in the lovely outdoor courtyard, but Mother Nature had other plans and it rained all day. That's ok, they say it's good luck, and in the case of their wedding day I'd say that was certainly the case: The backup location for the ceremony was quite dark, but by golly did it make for a super romantic setting! Combined with the twinkling candlelight, this ceremony was so unique to anything I'd ever shot before.
In fact, since the skies were pretty dim that day so the intimate vibe came across through to their reception as well. Definitely different than what I usually photograph, but I really do love how cozy their photos feel!
Here's a look at their Toronto restaurant wedding, along with some super sweet notes from Carolyn & Nick themselves at the end of the post 🙂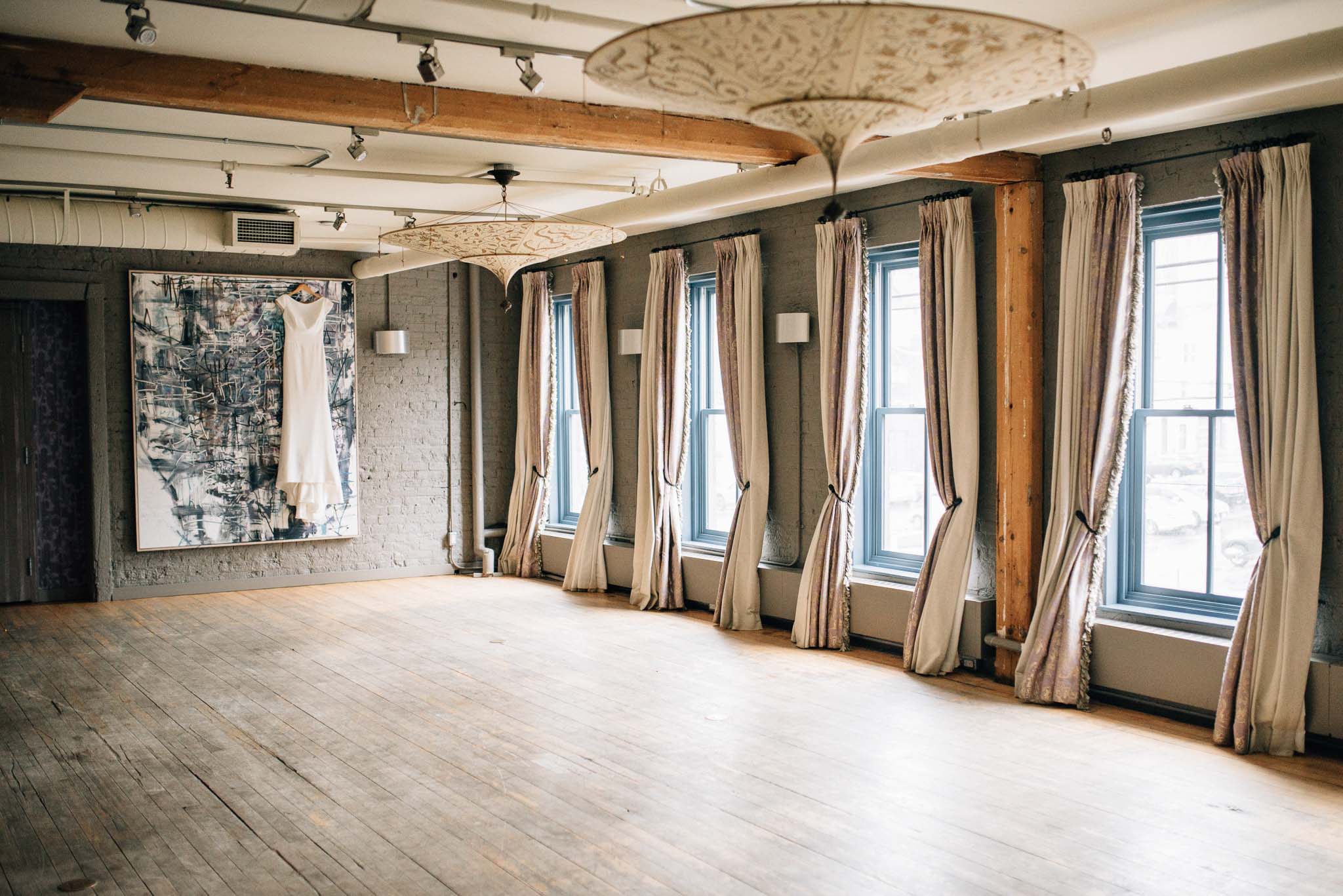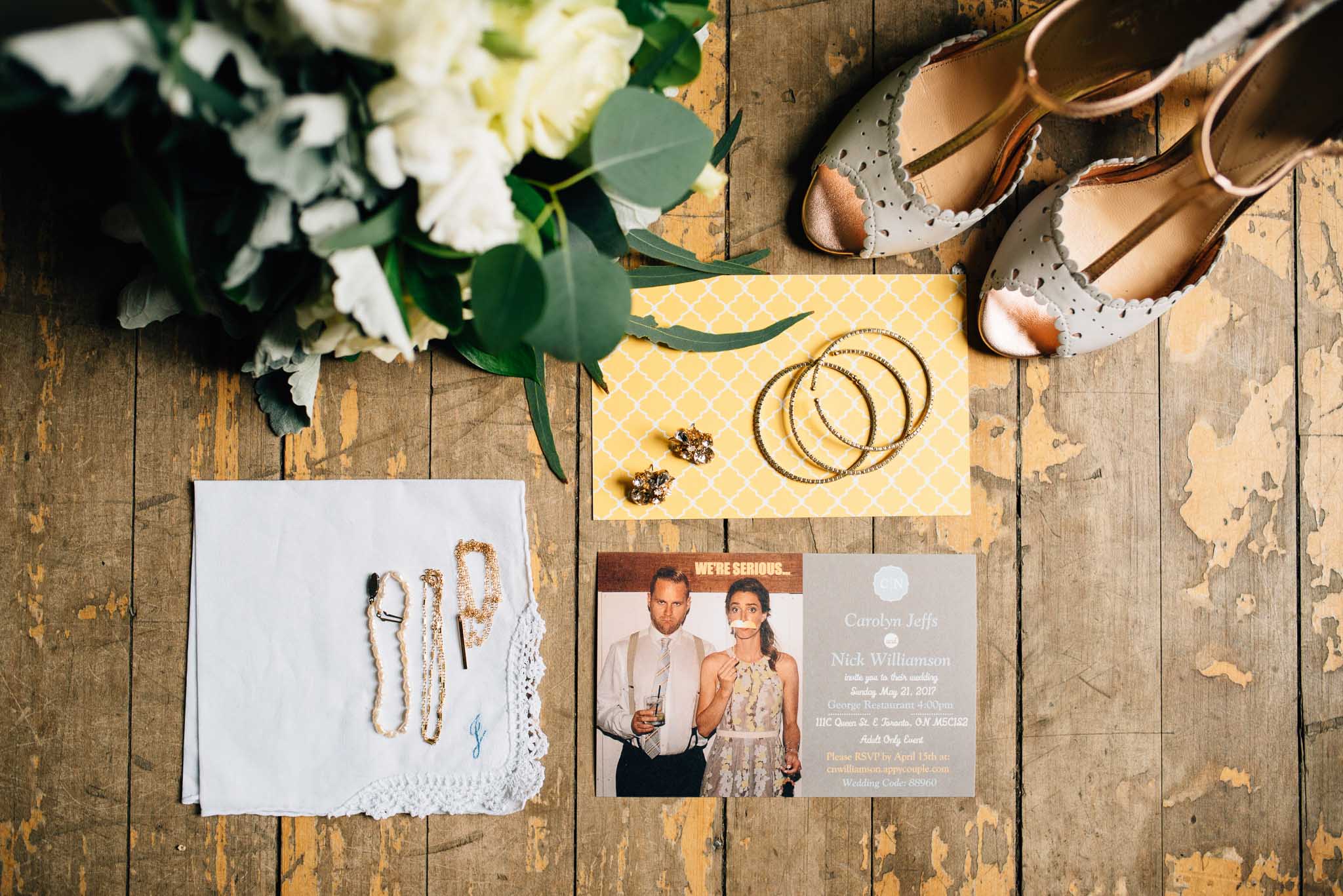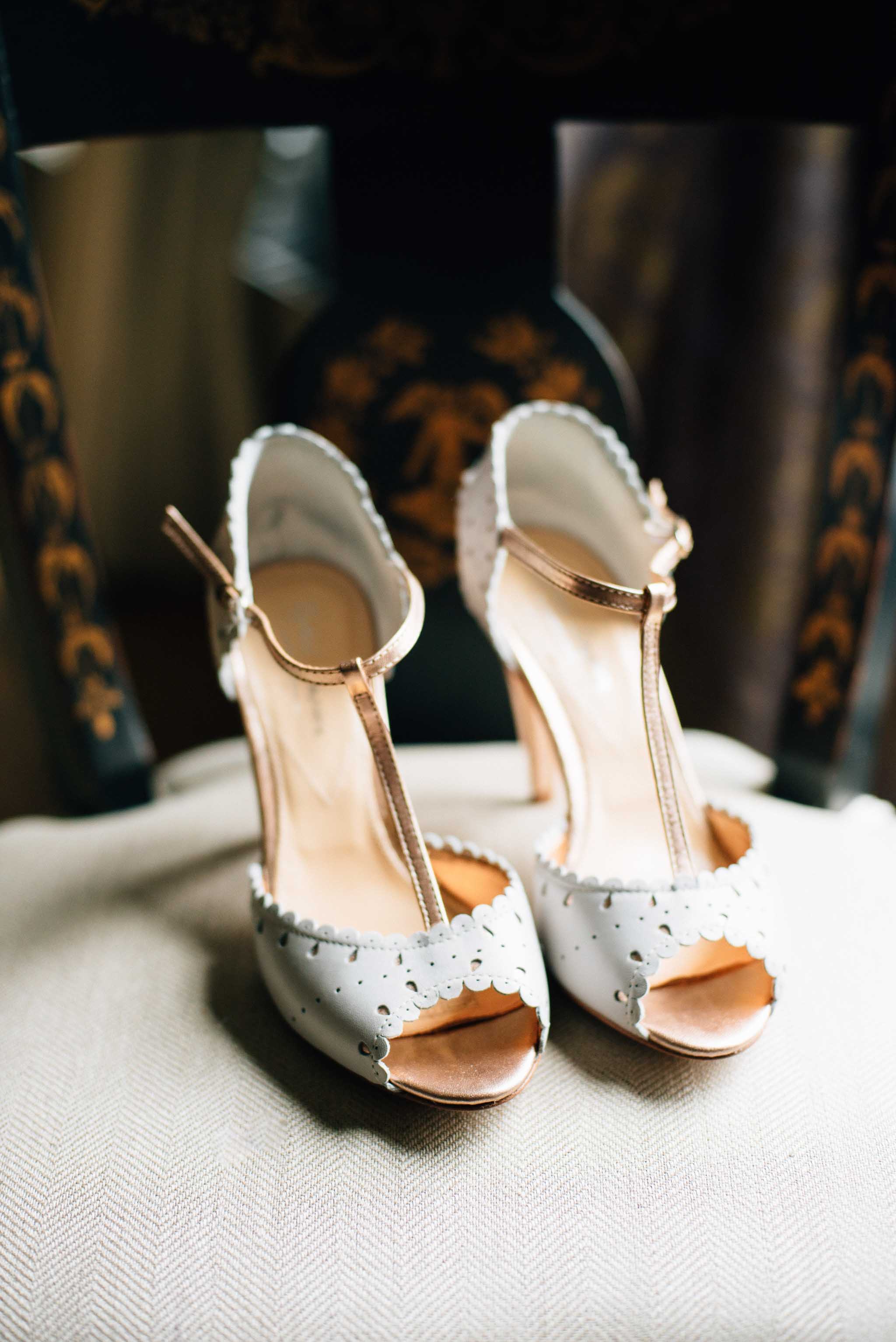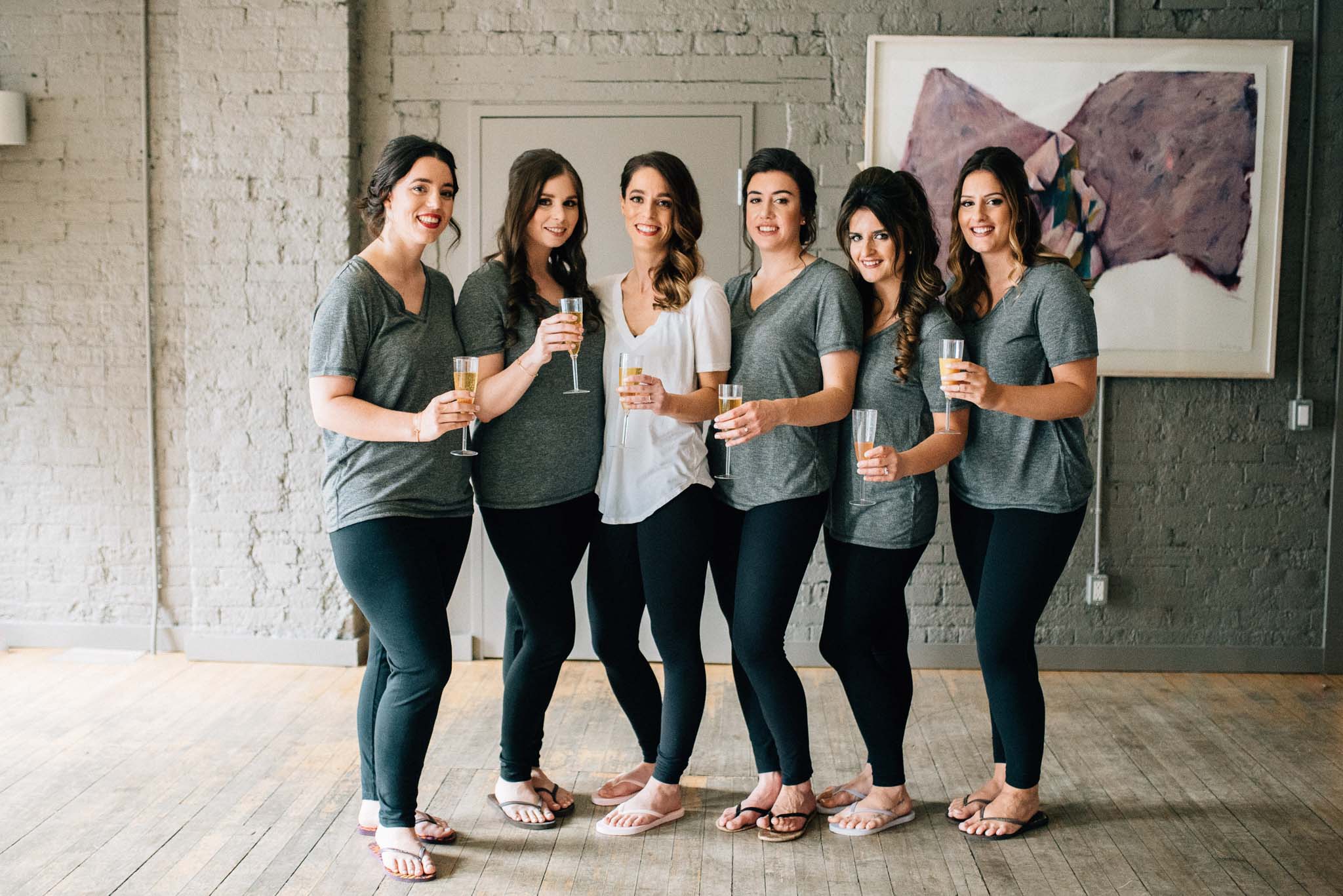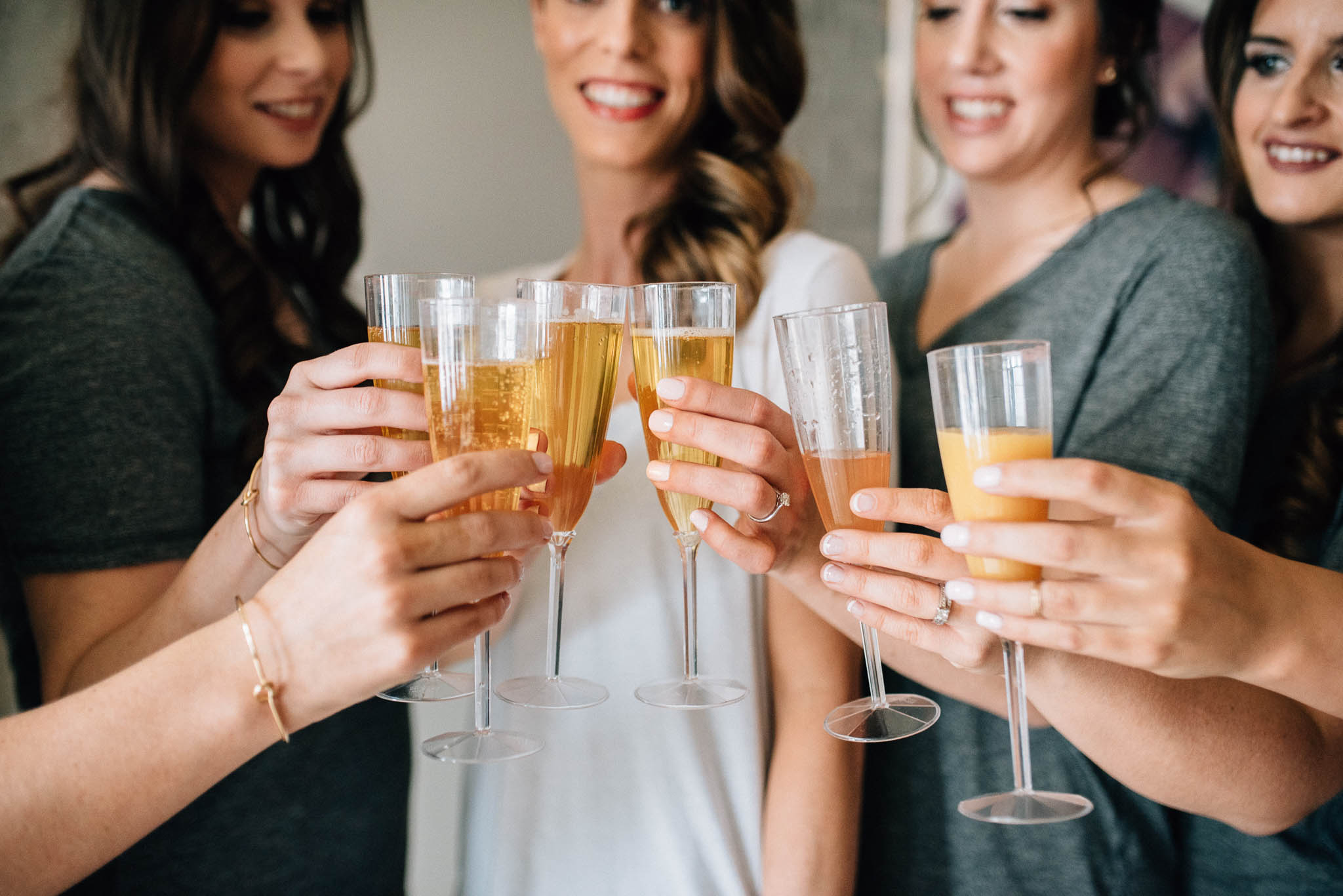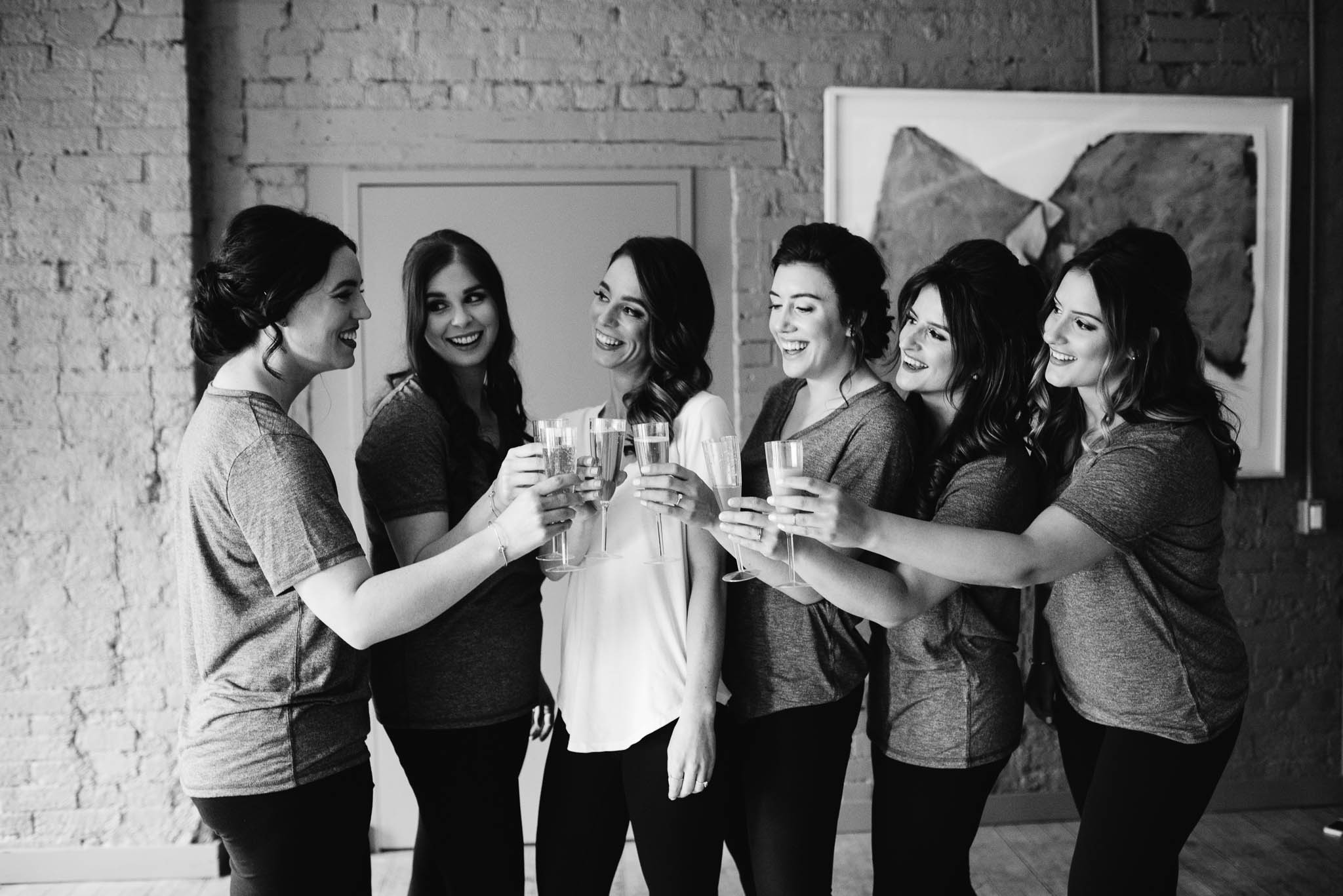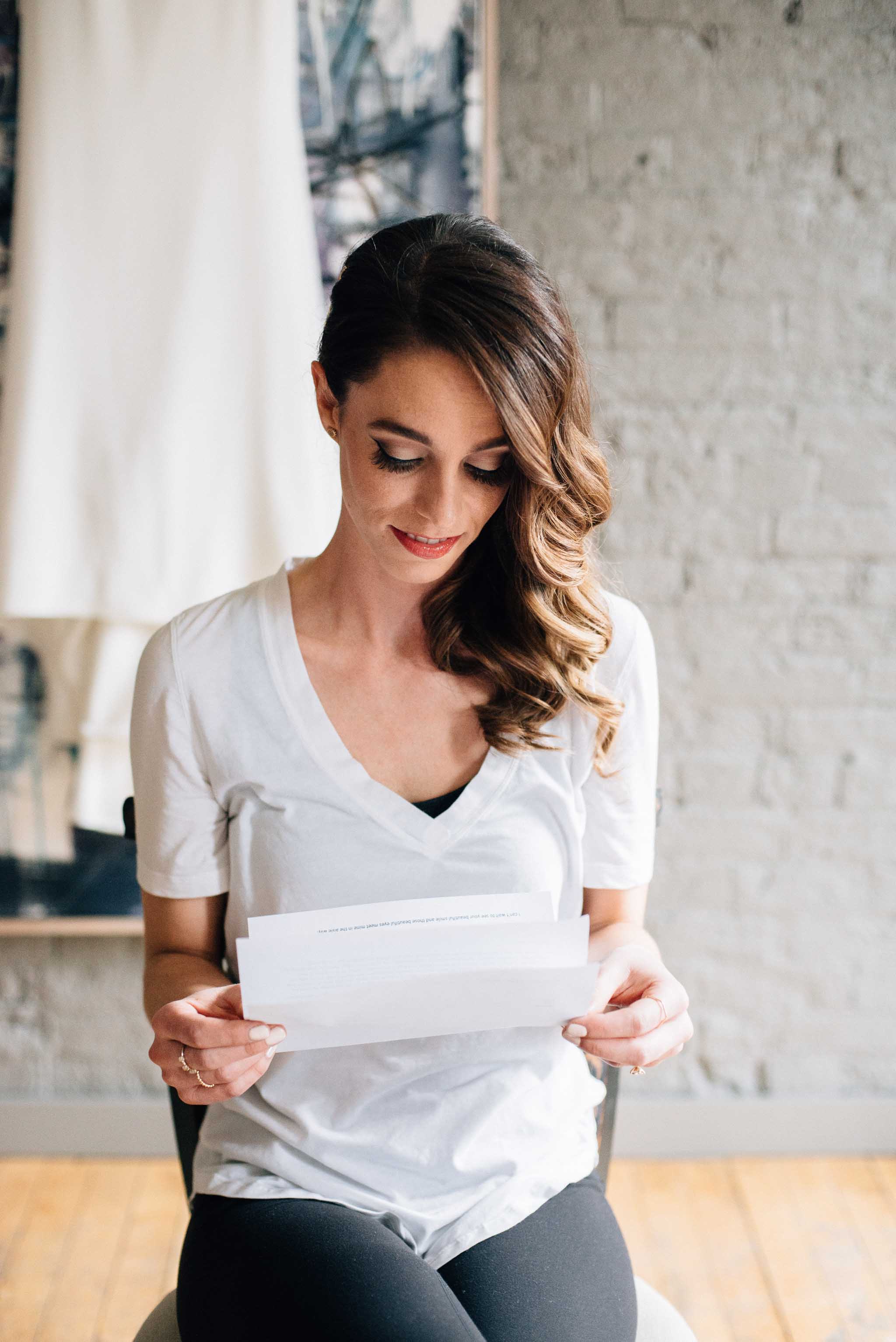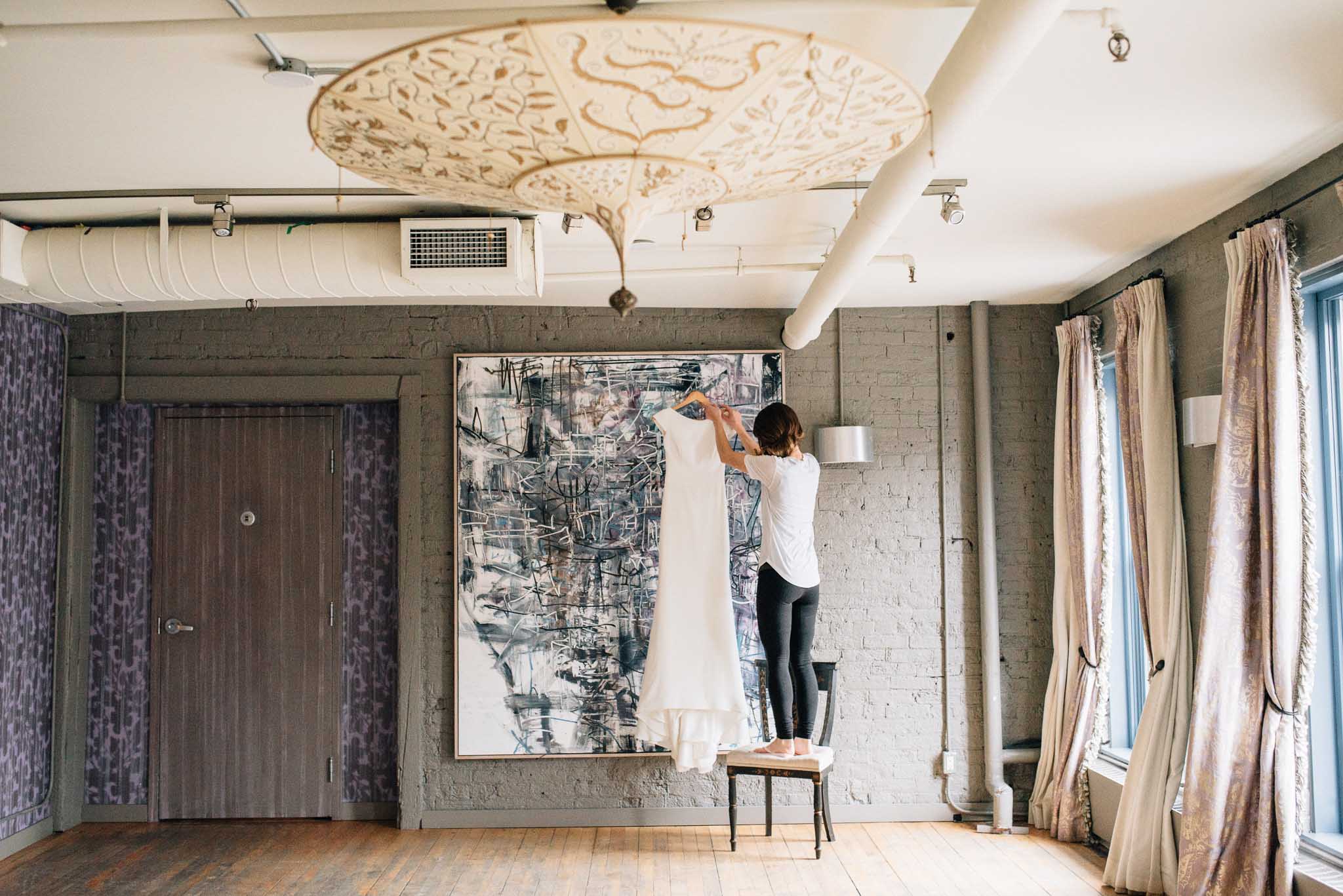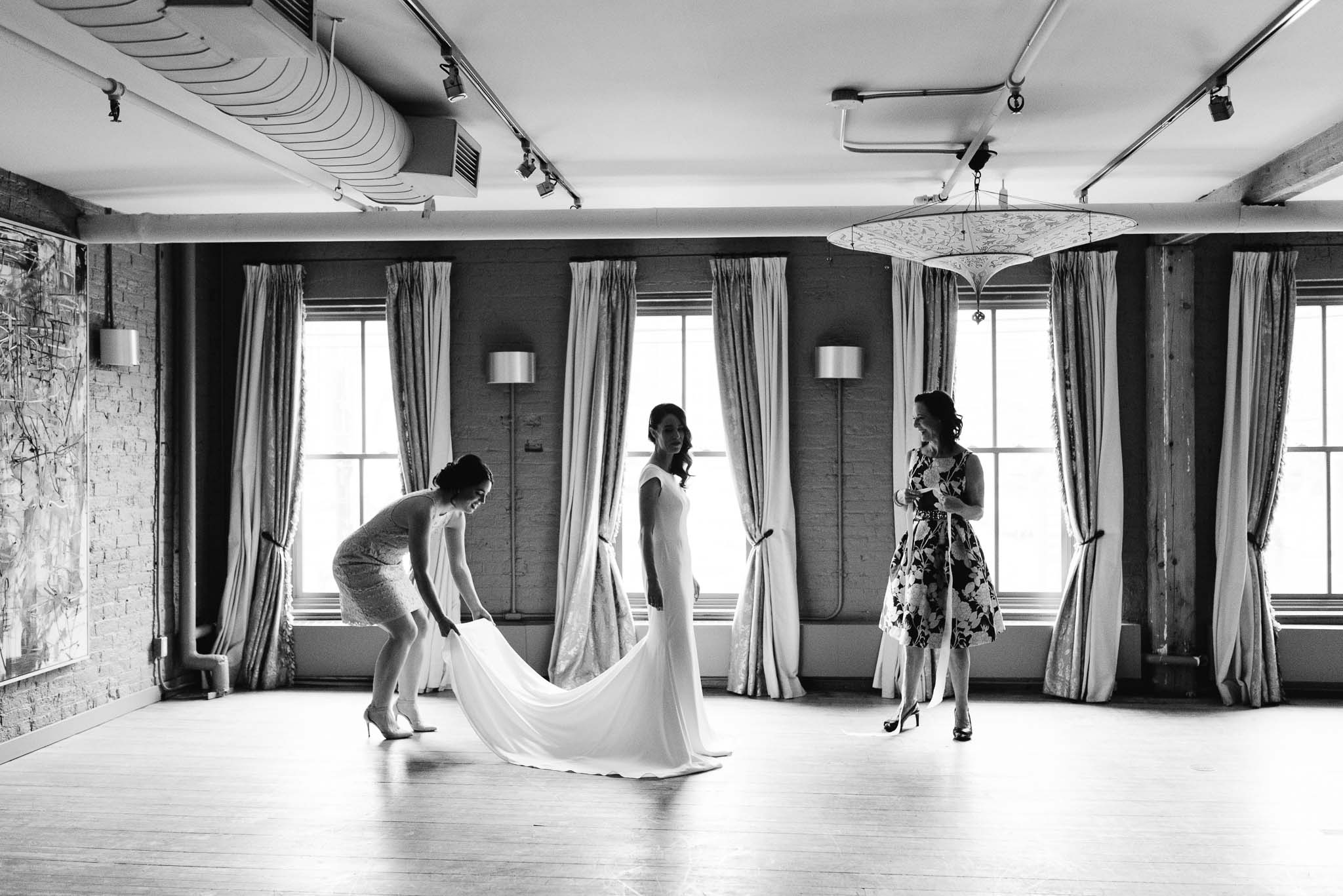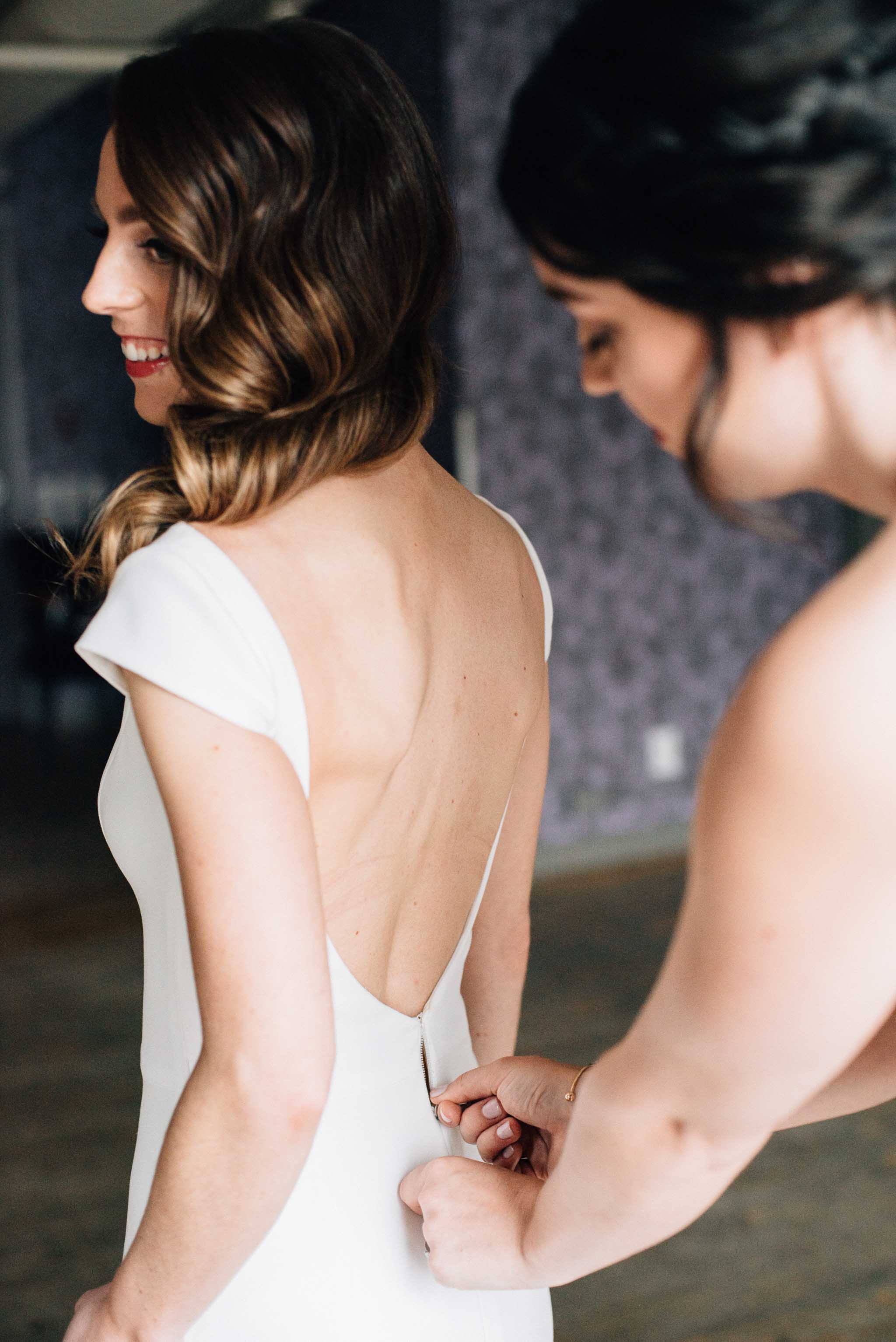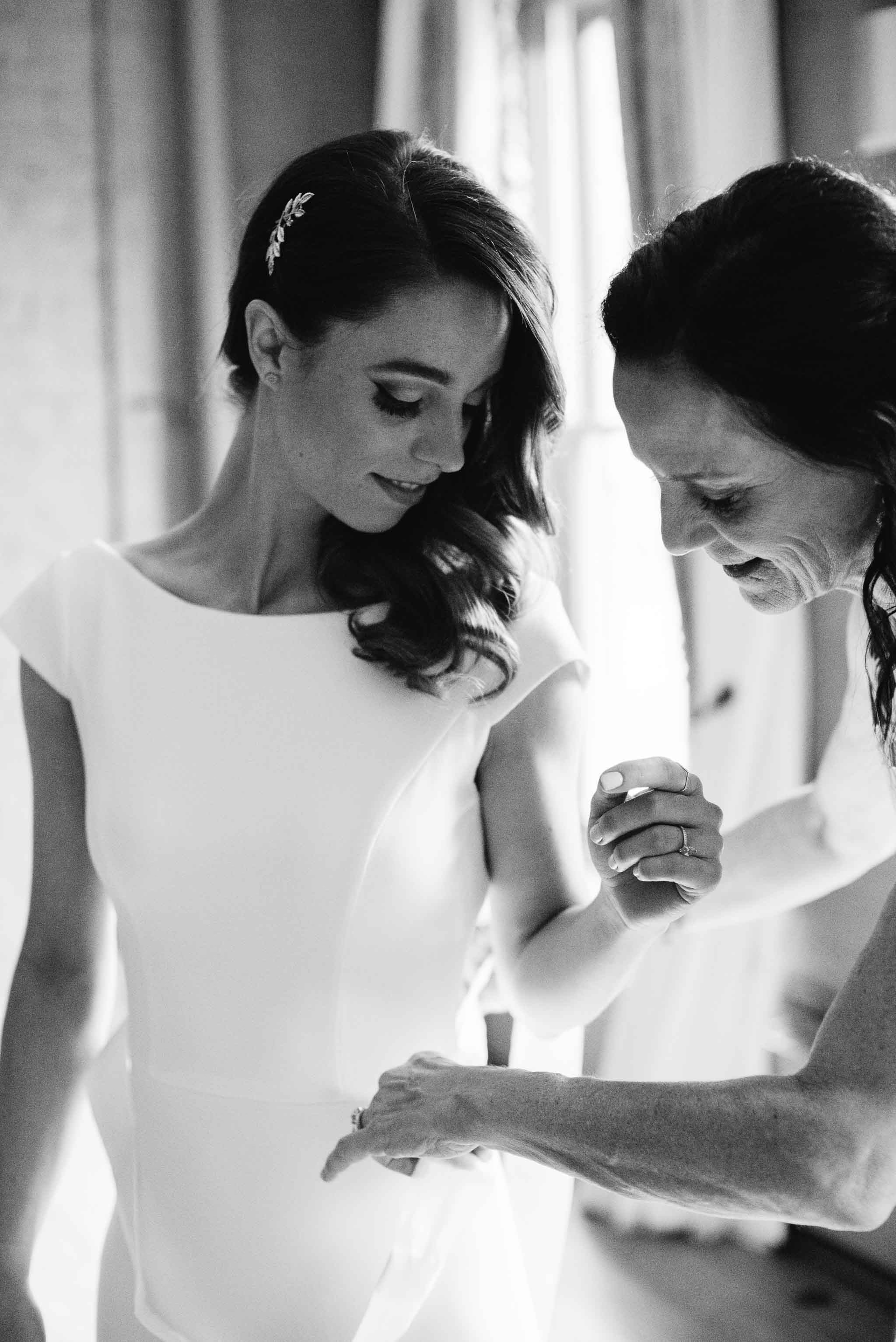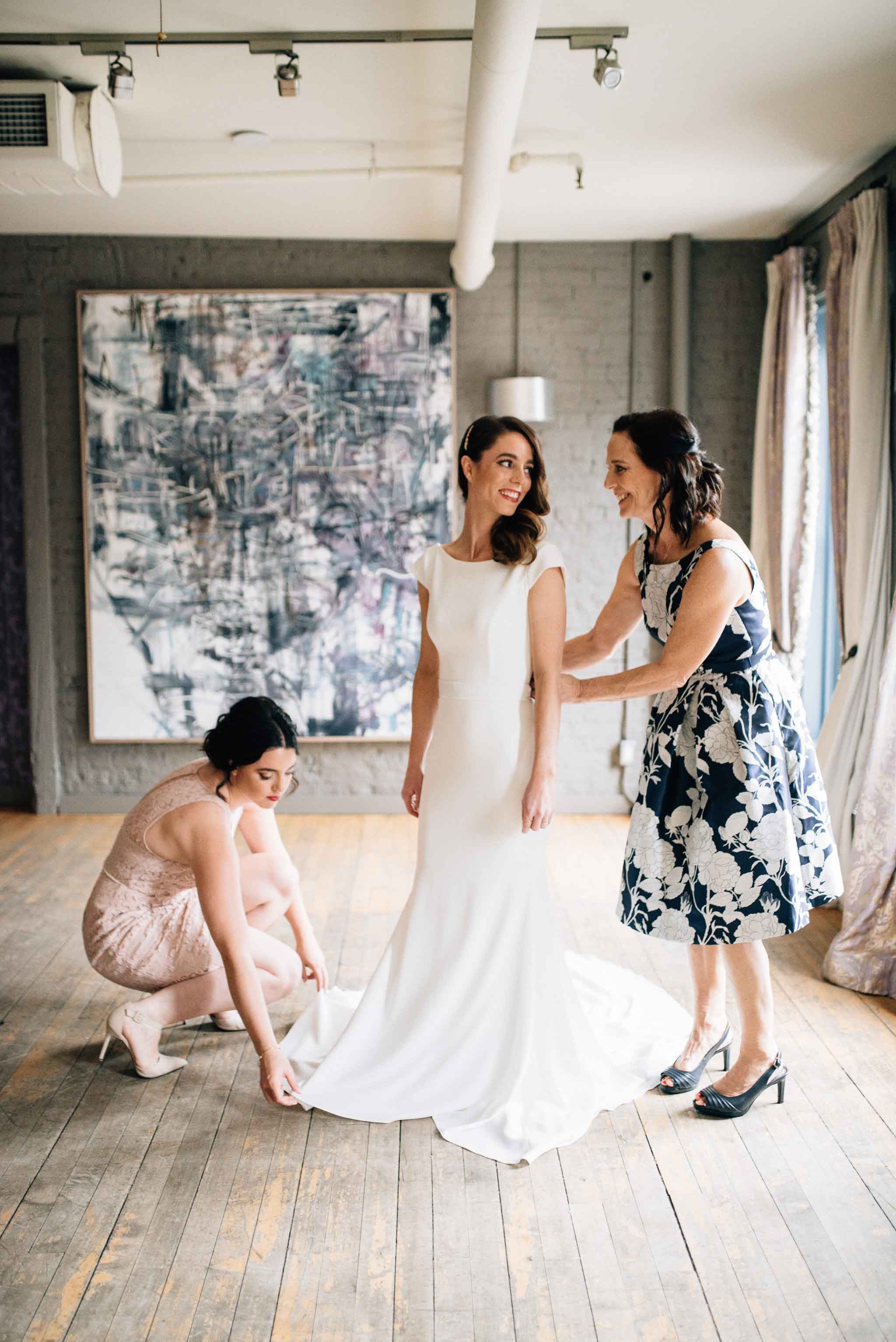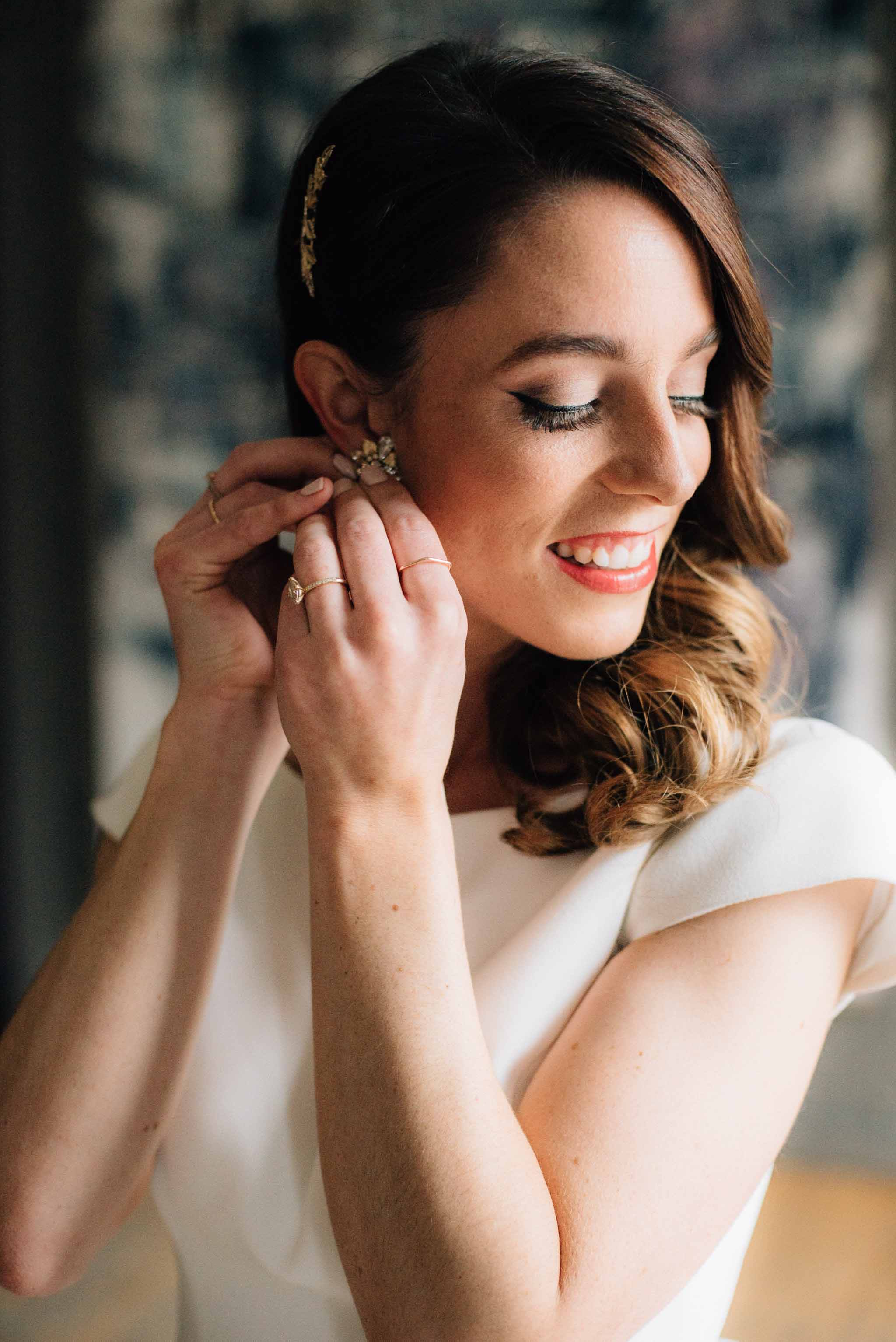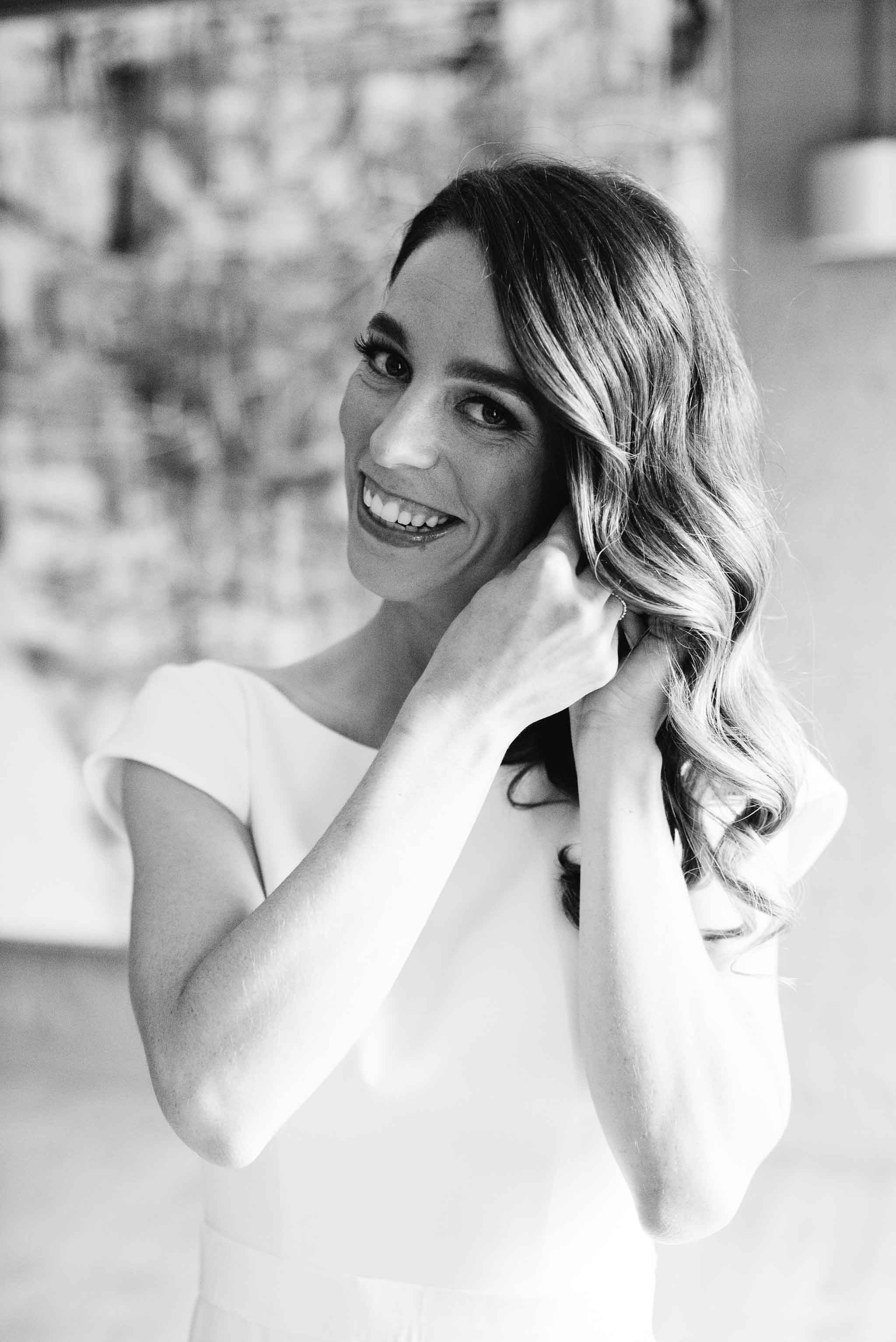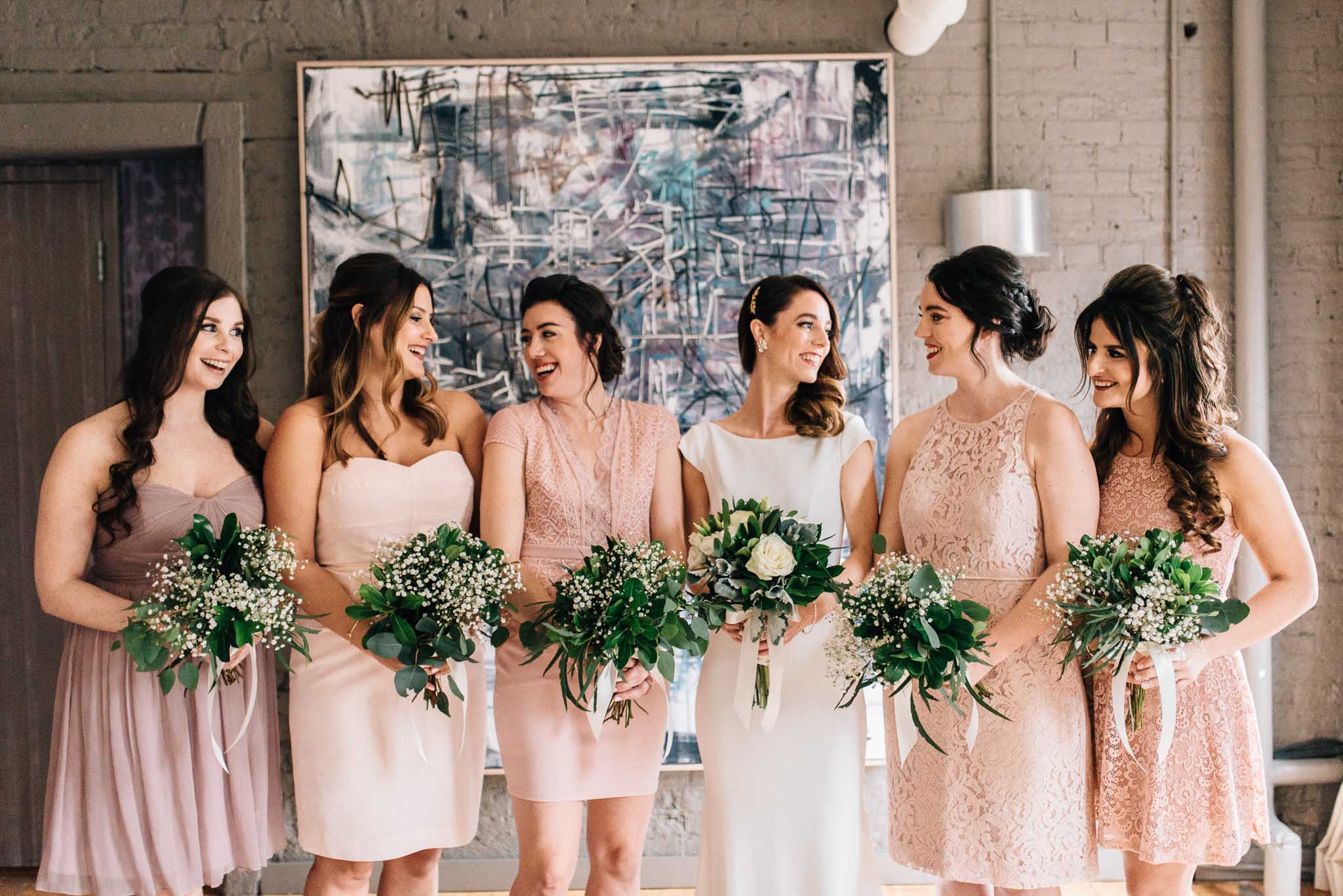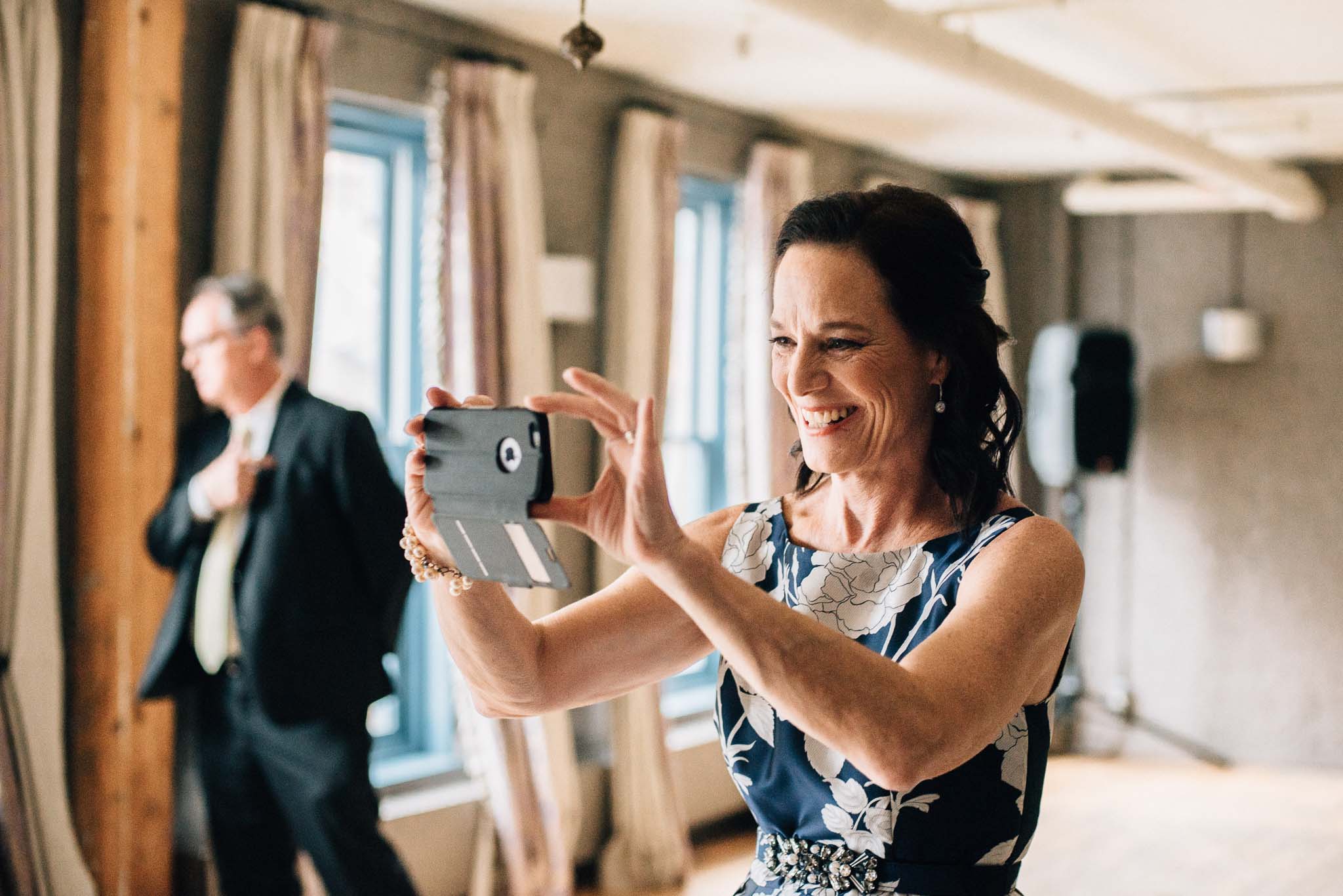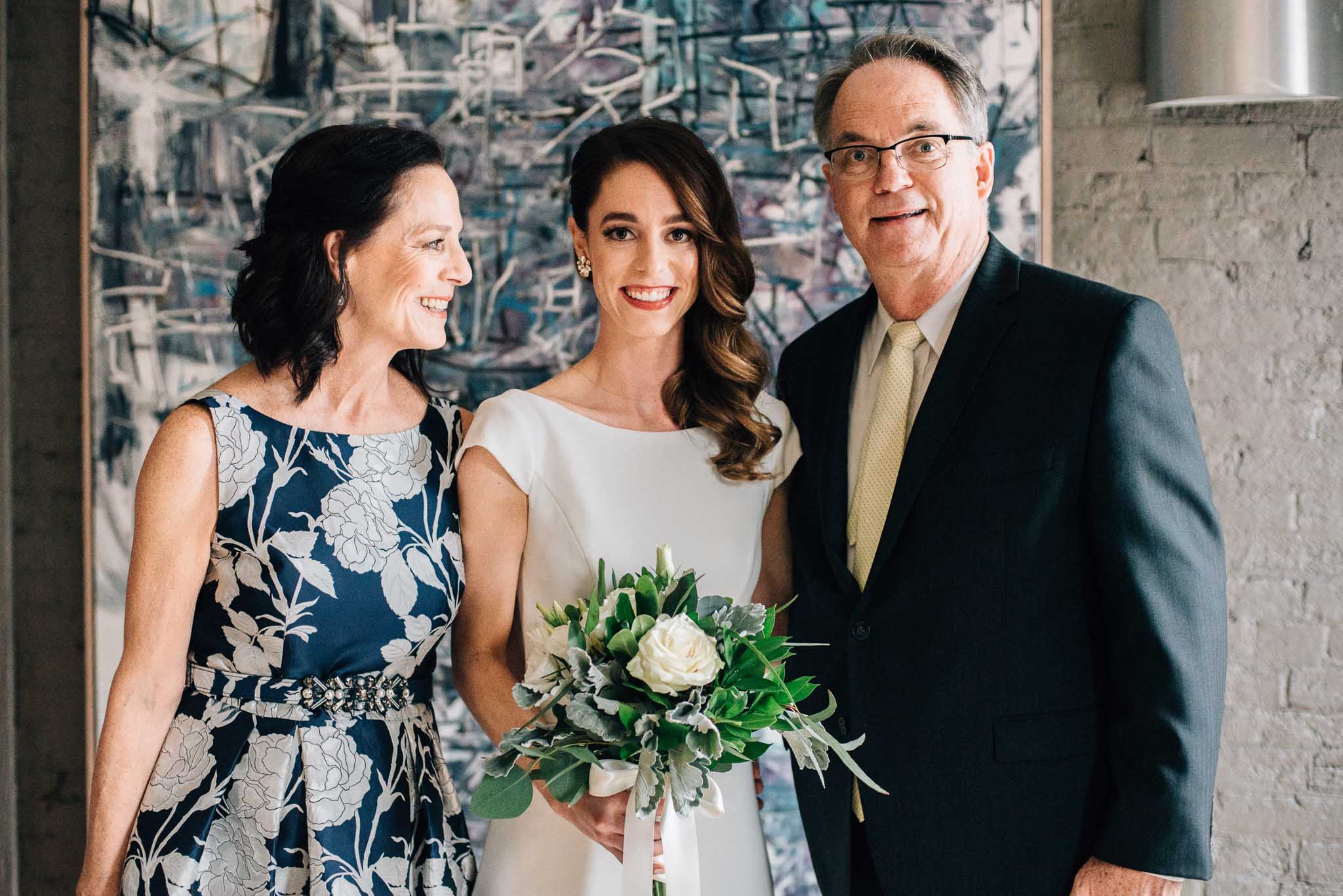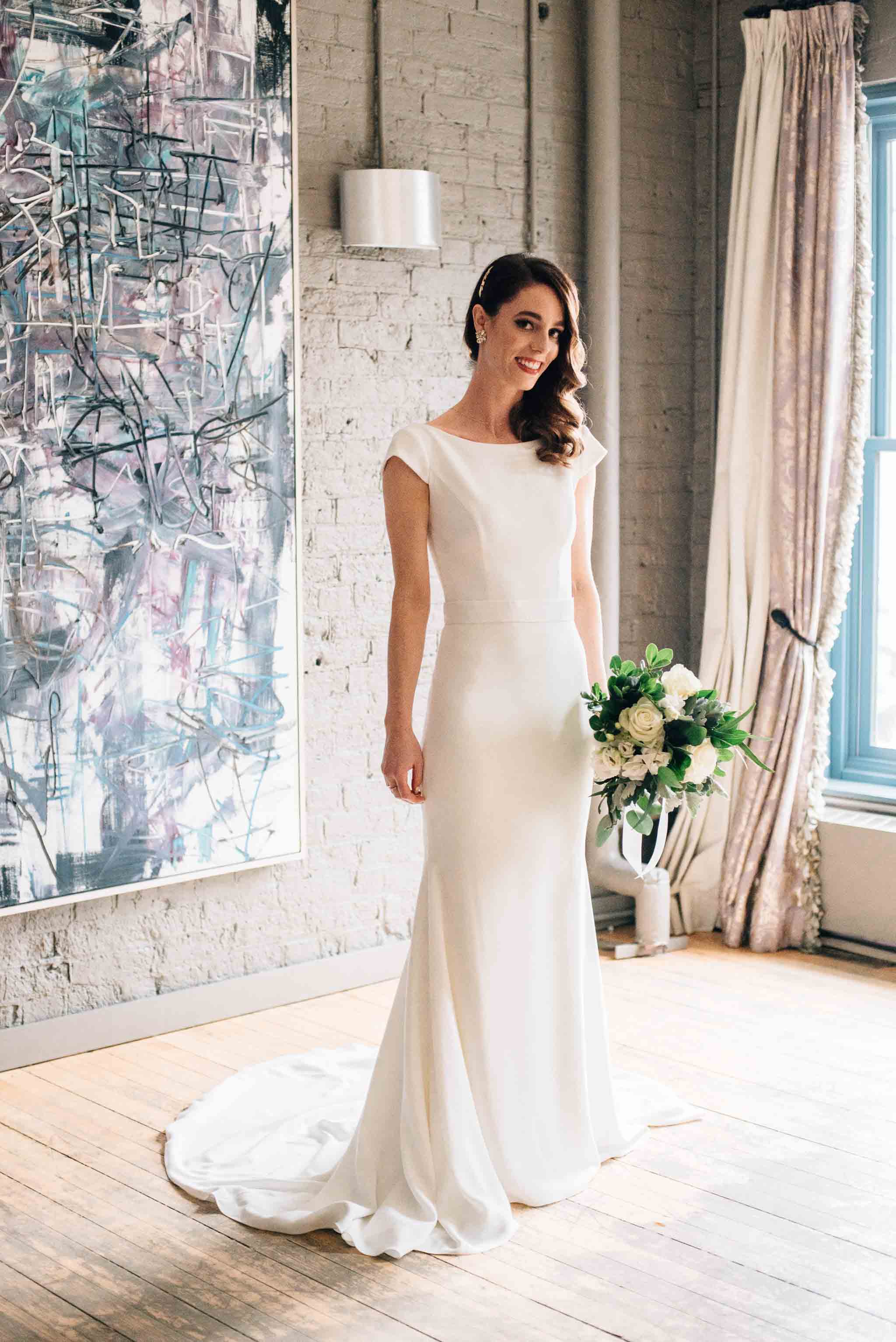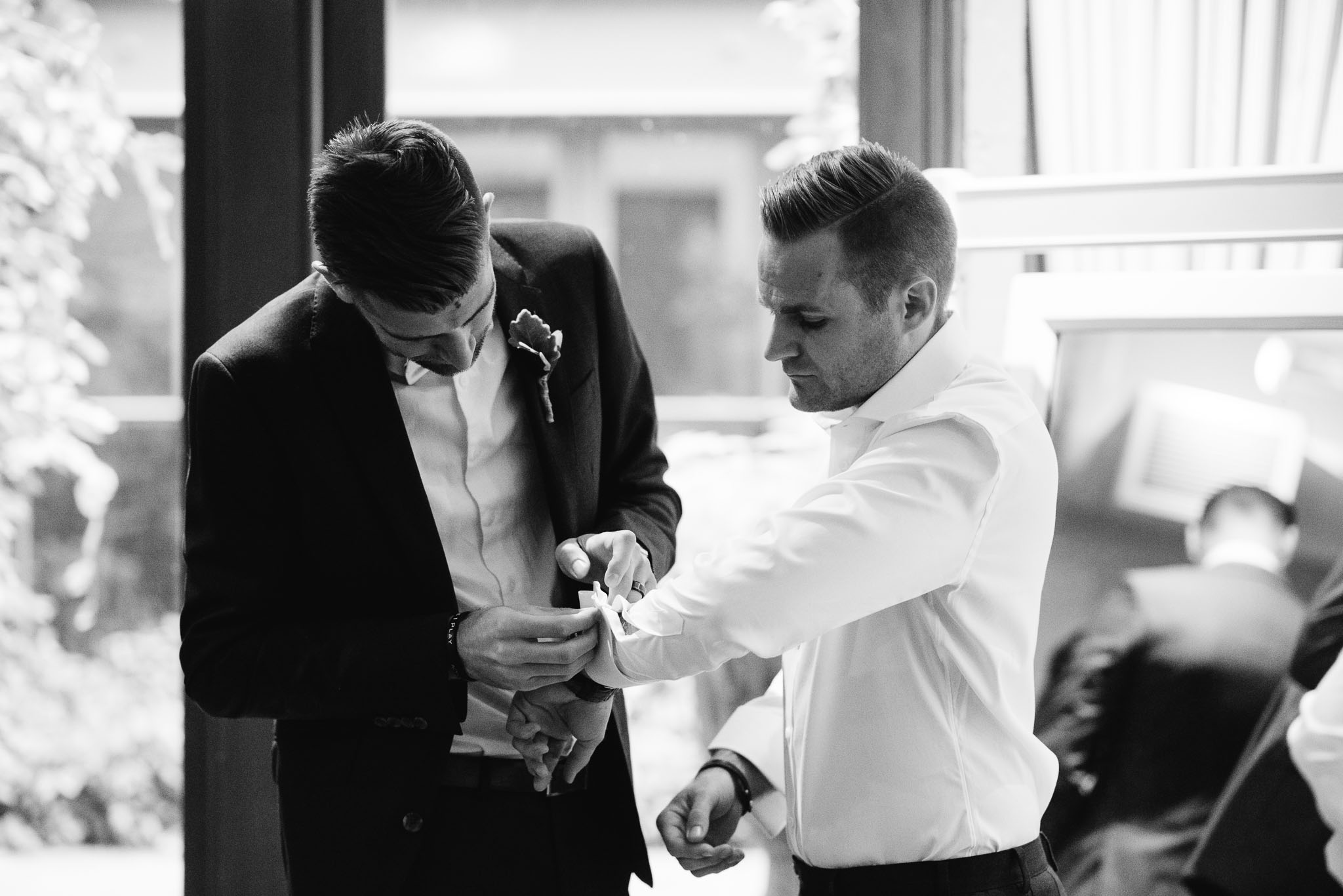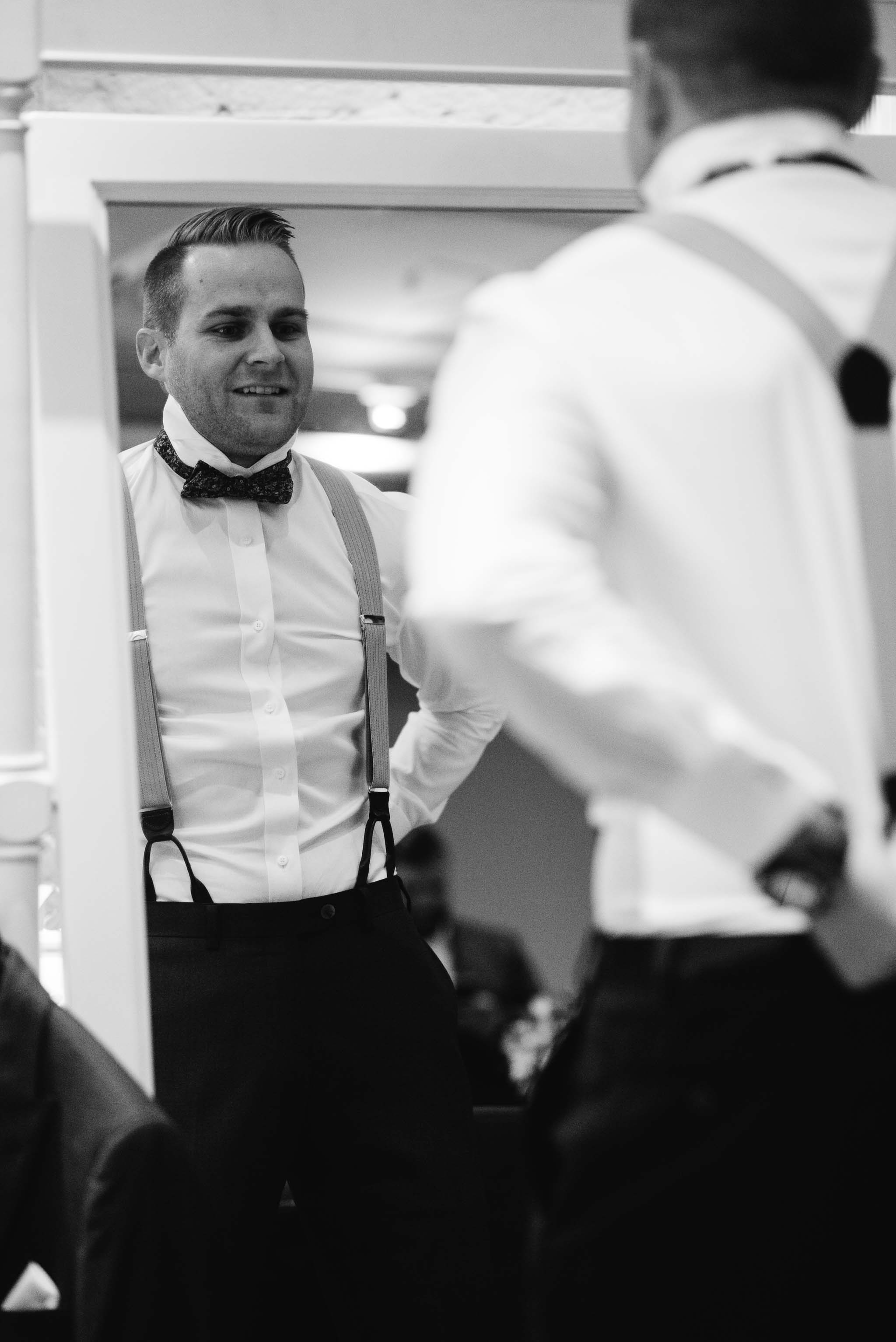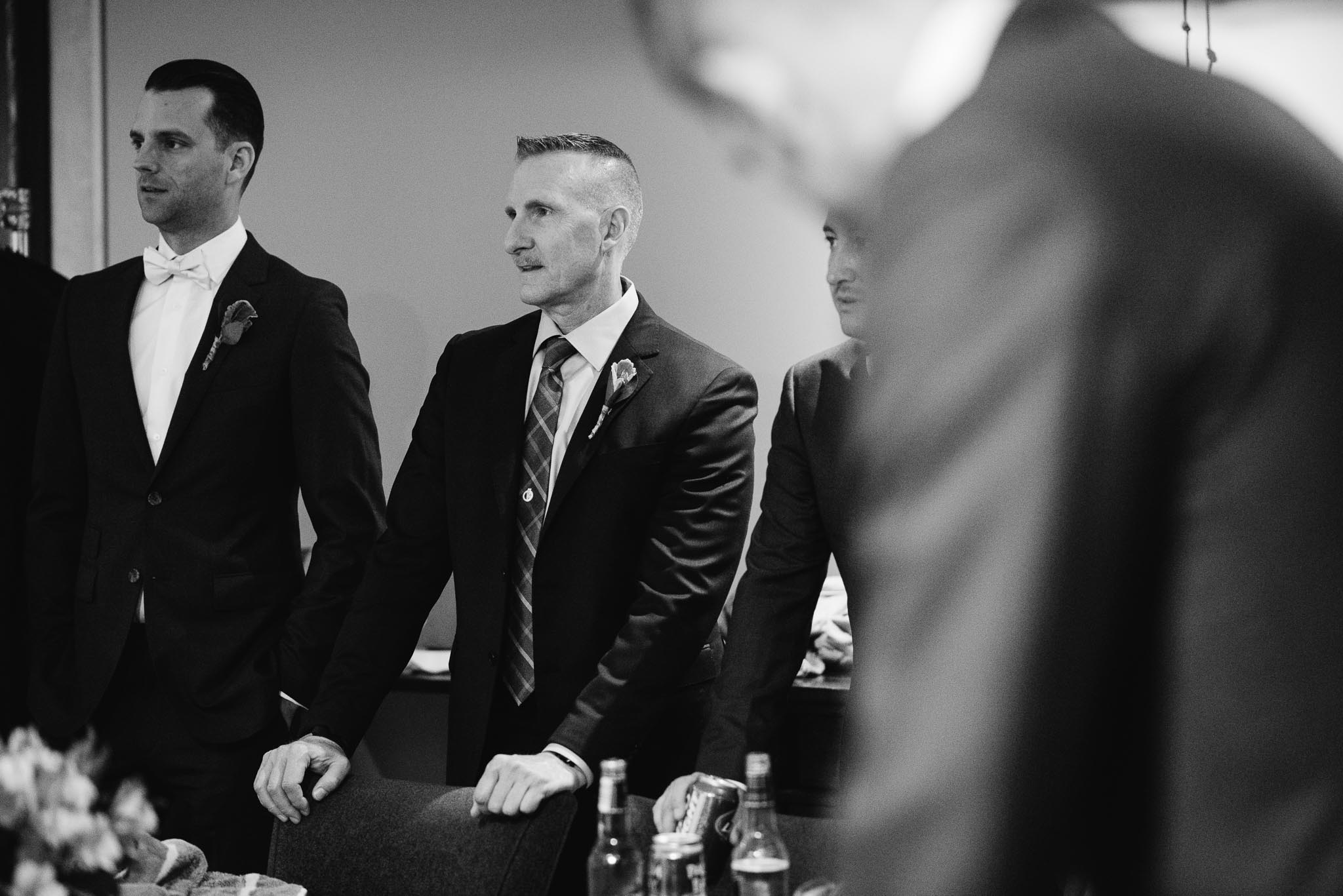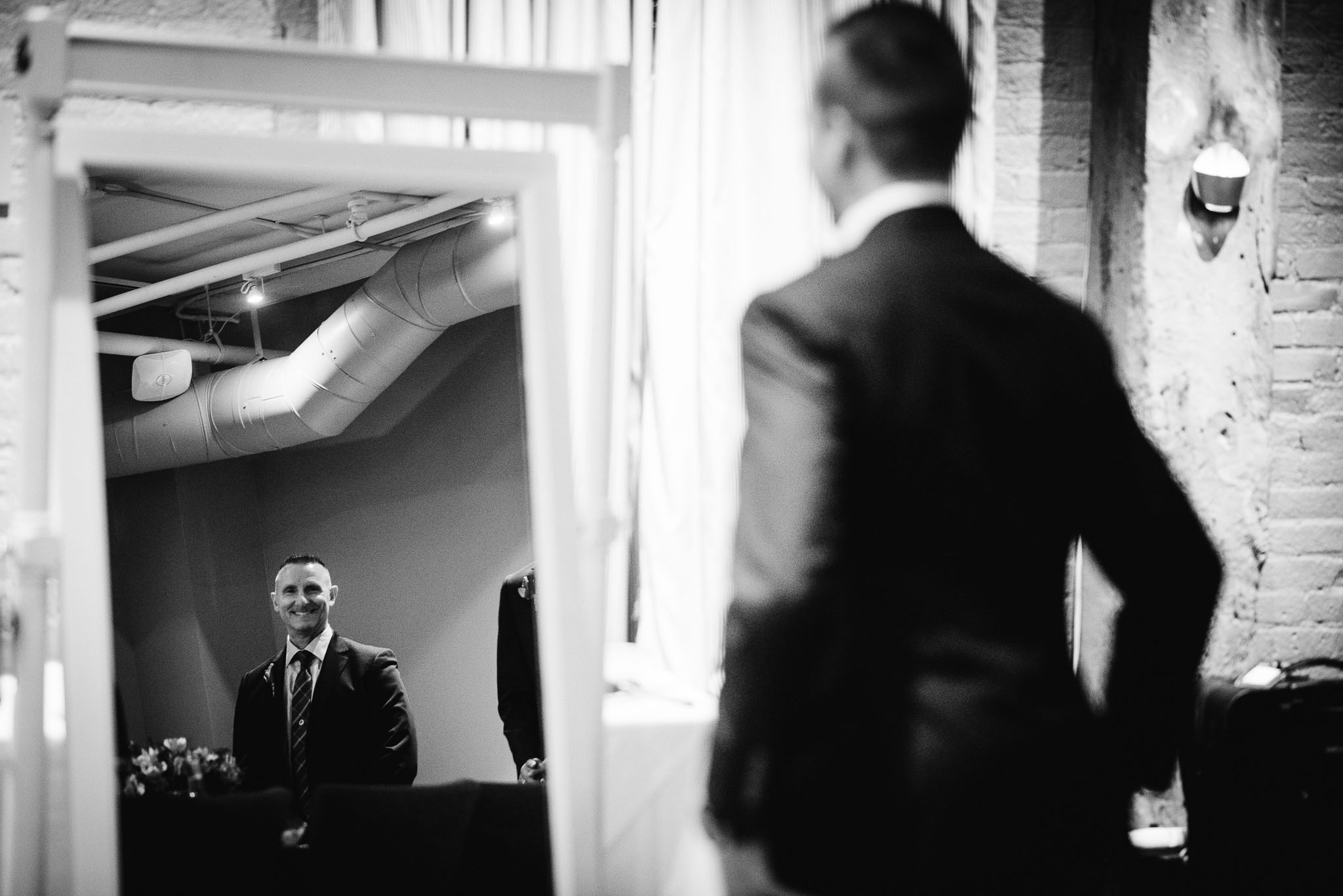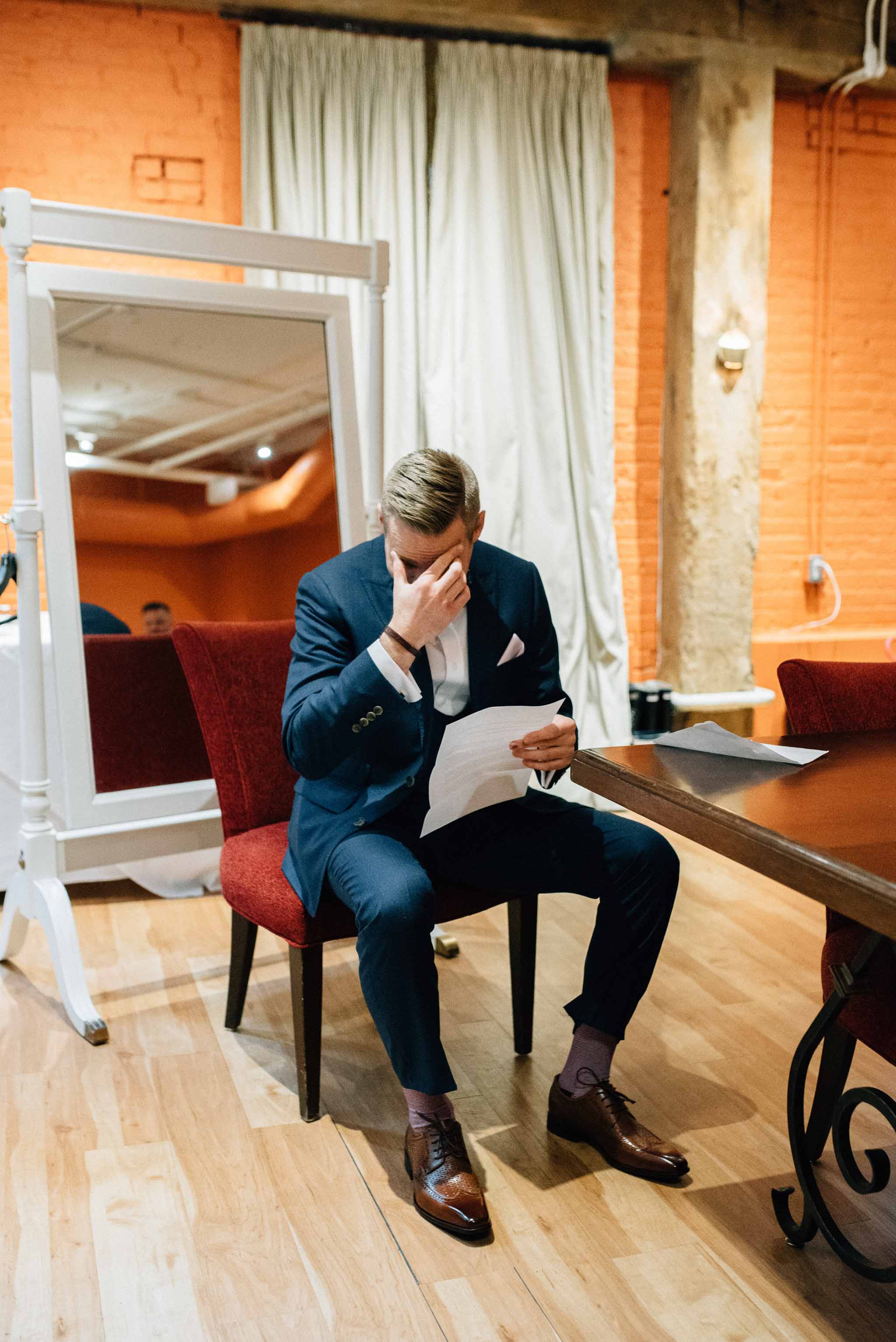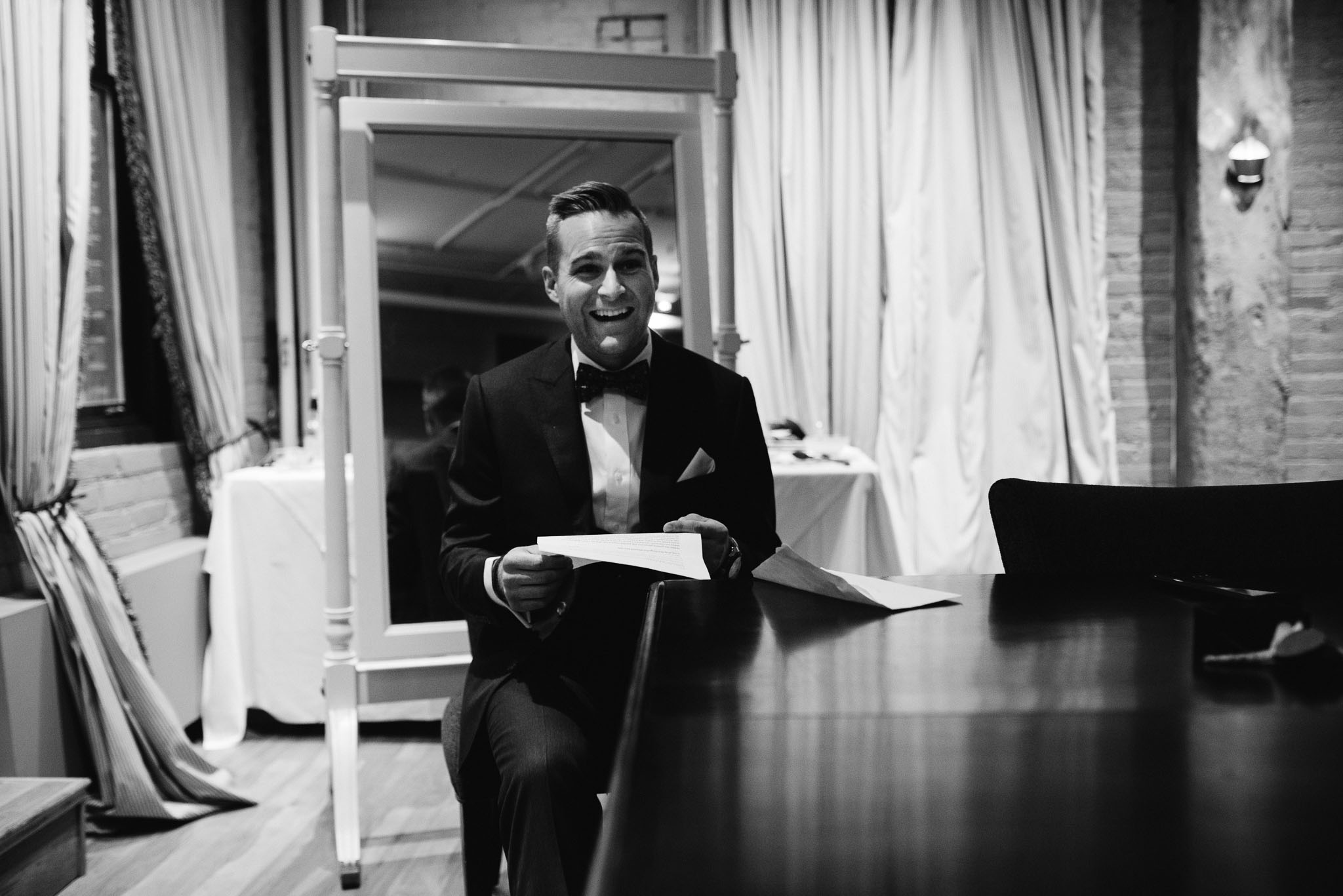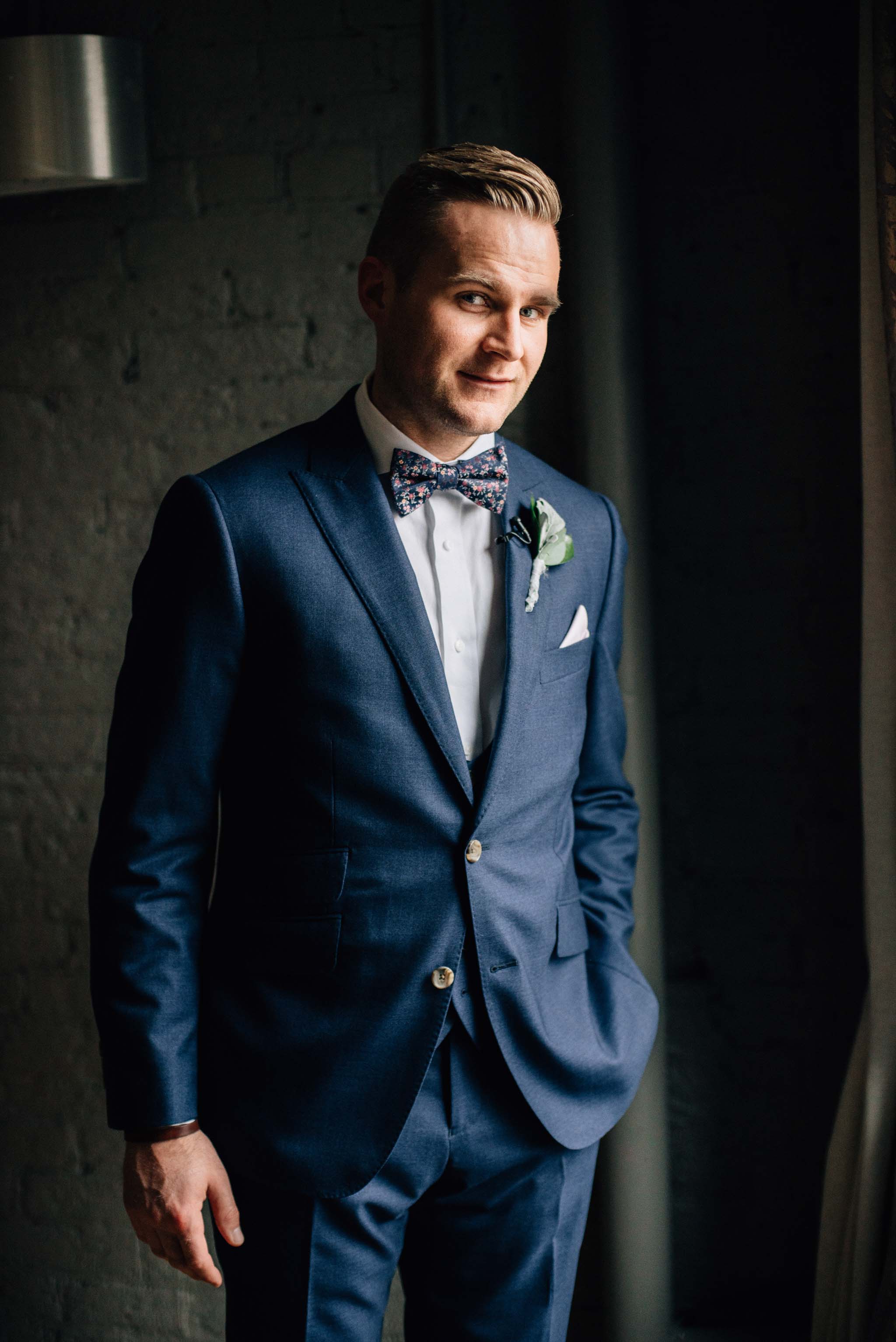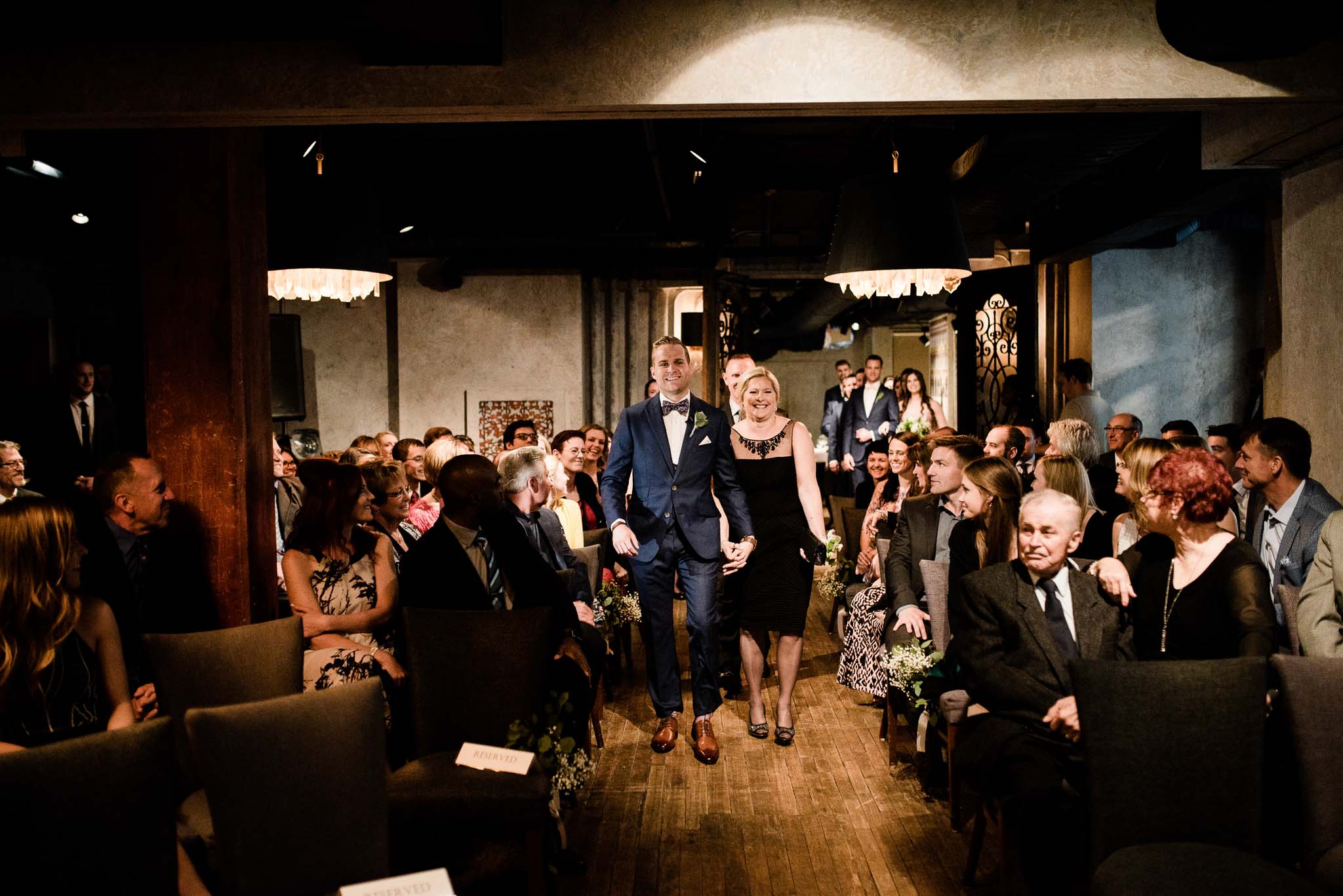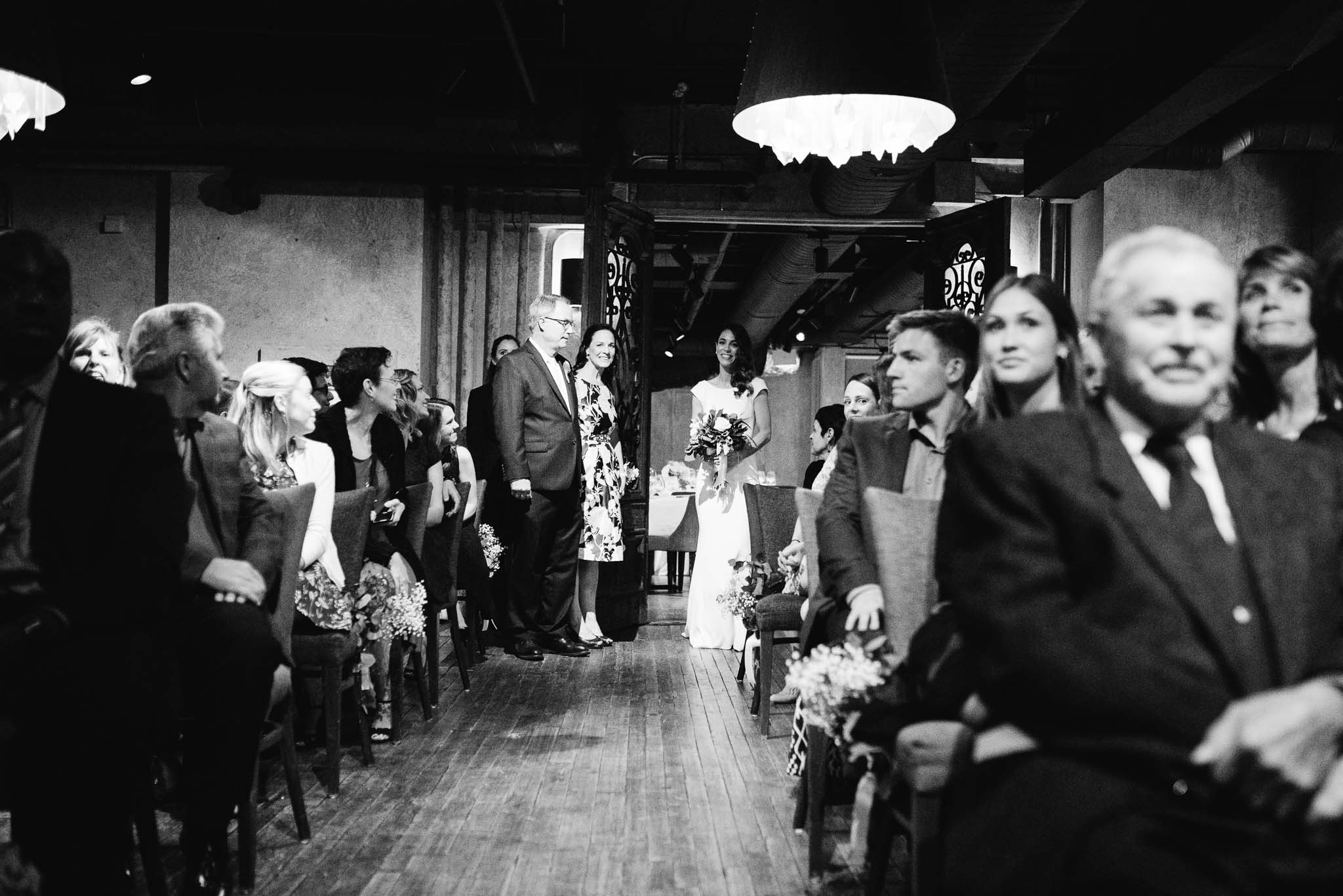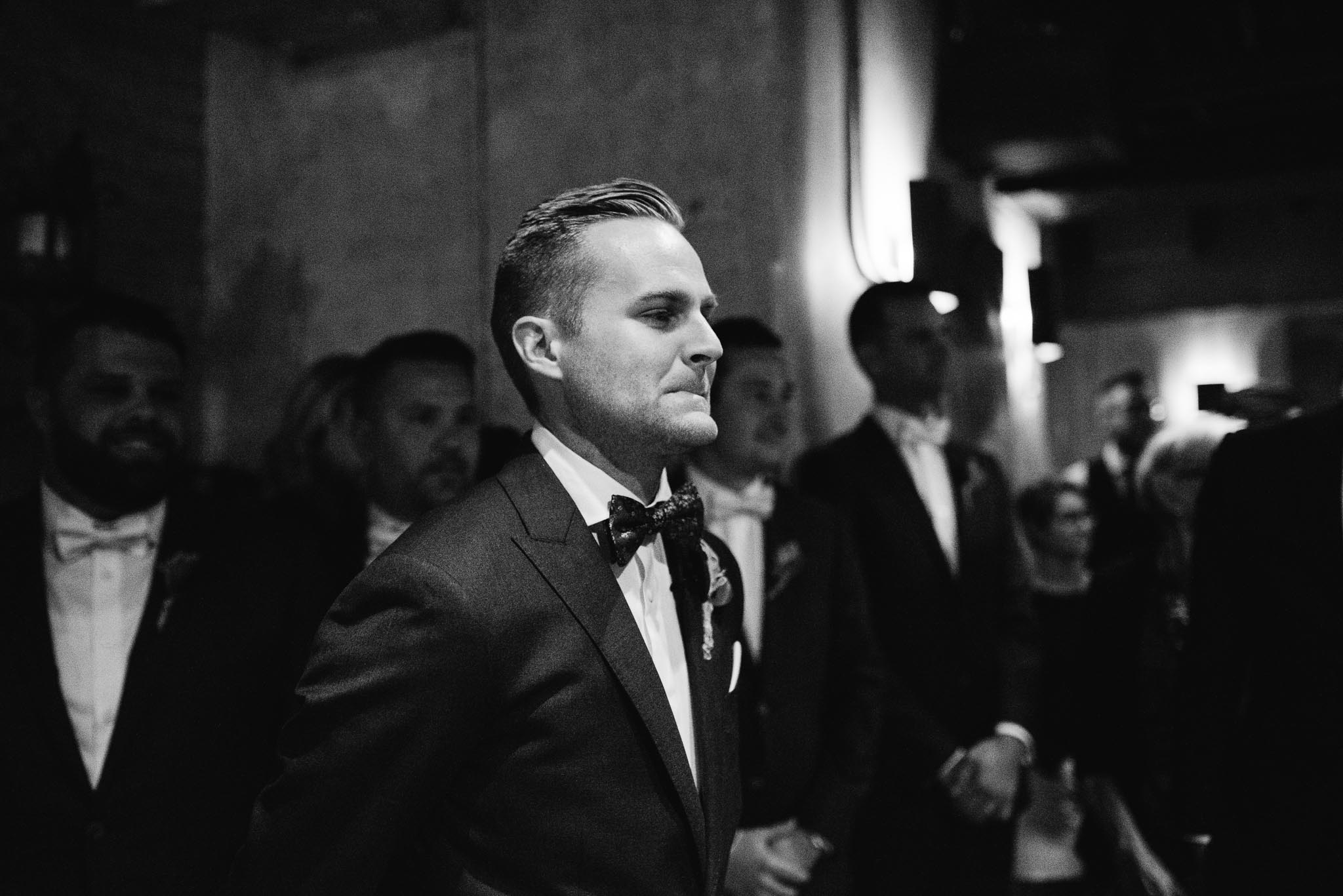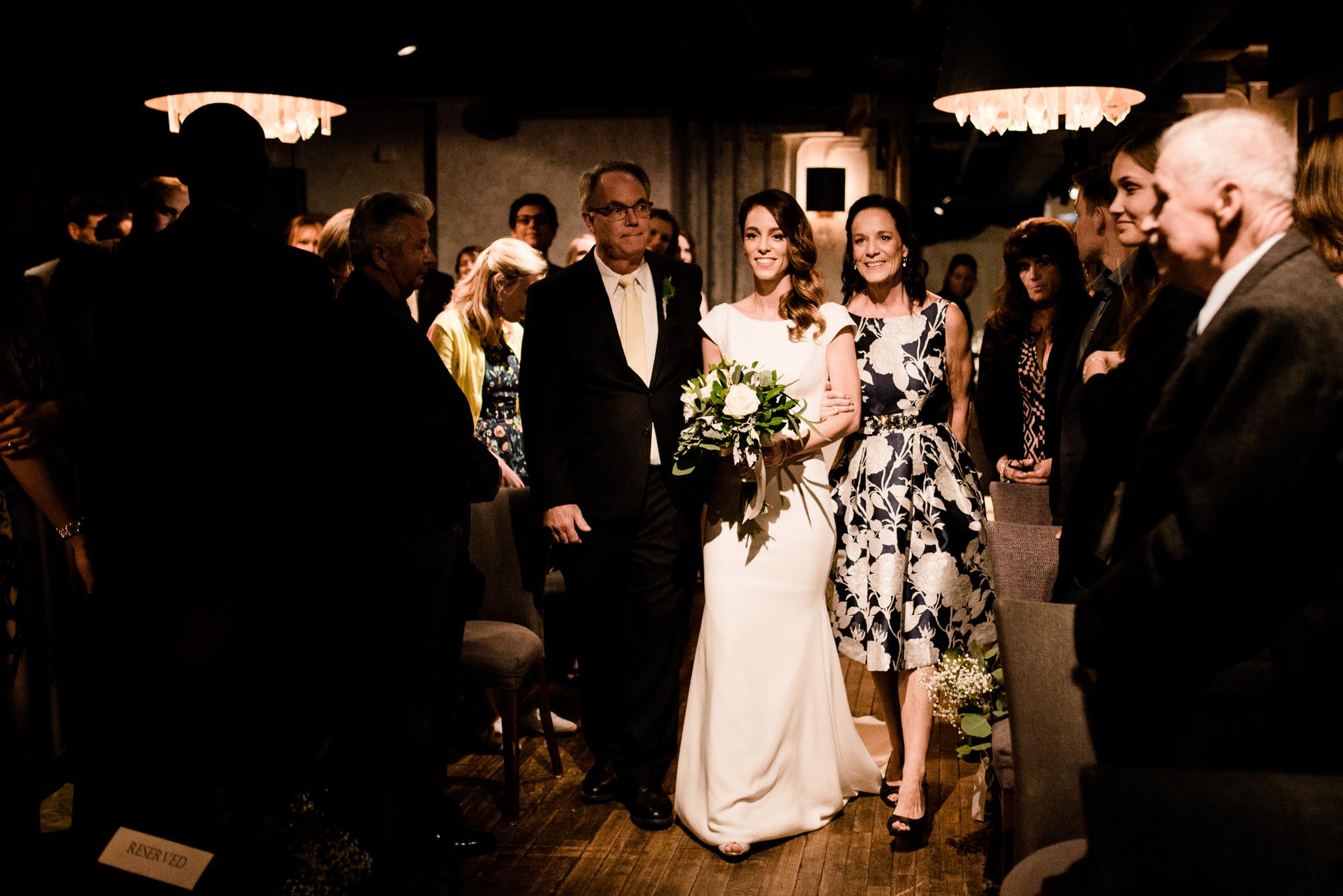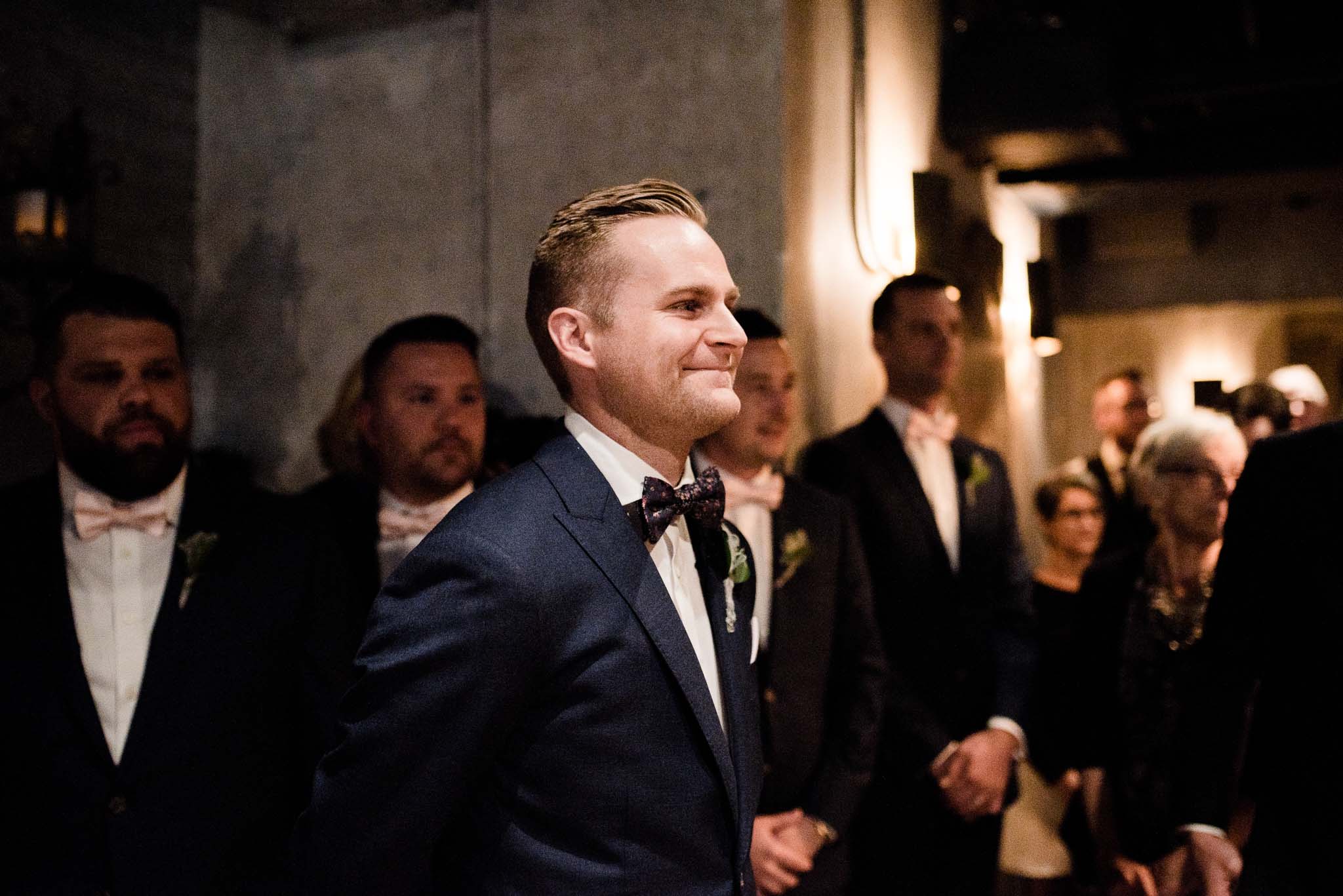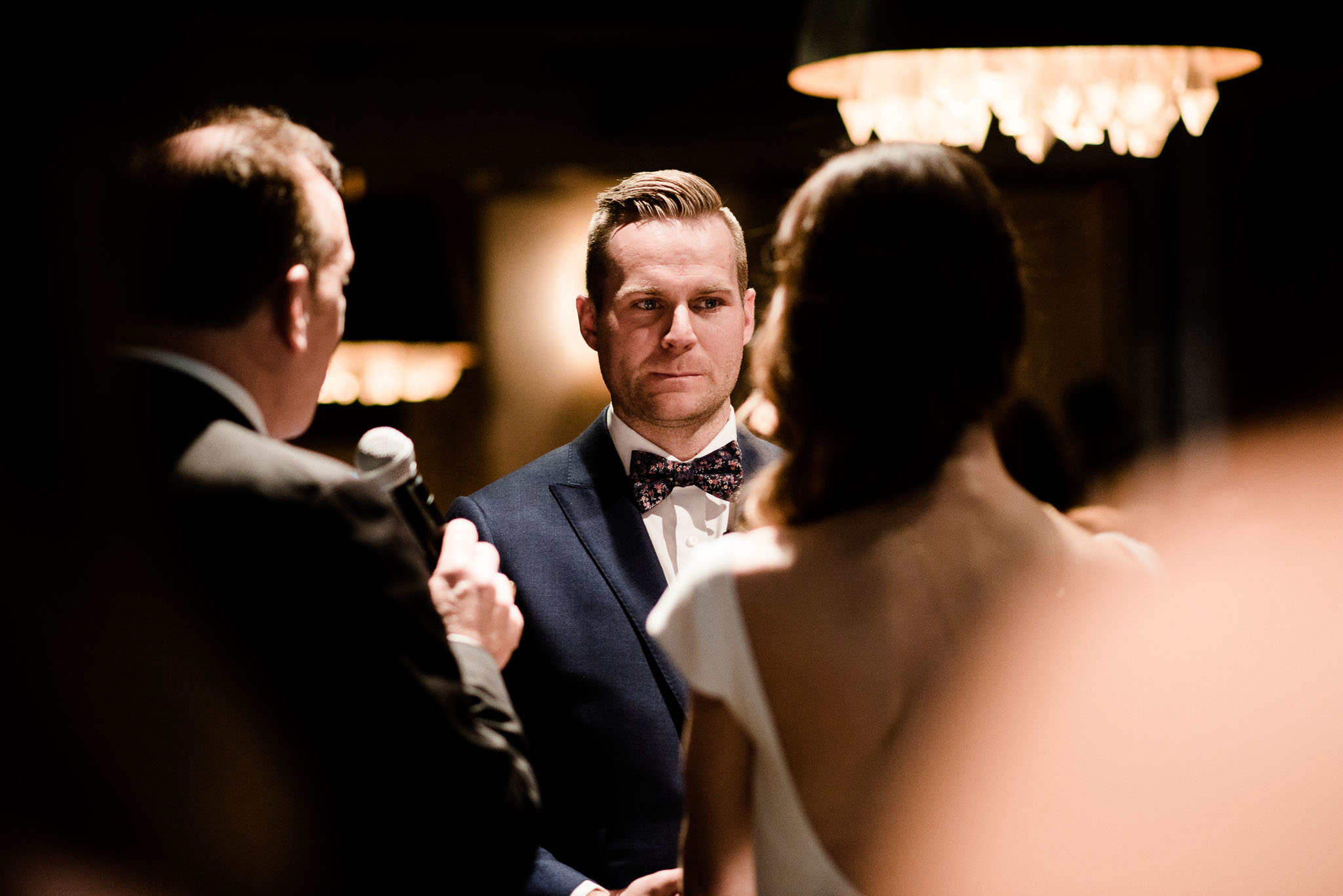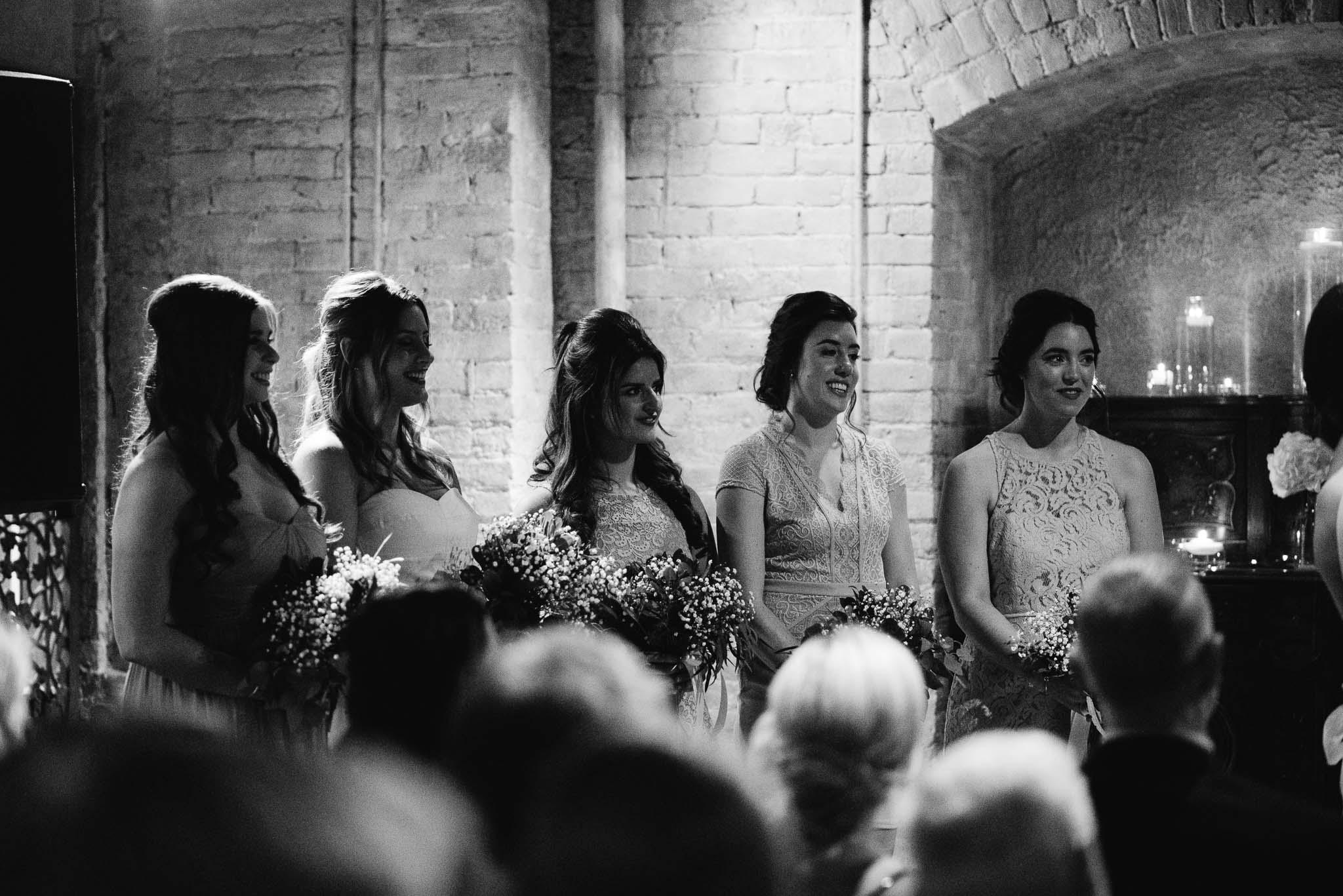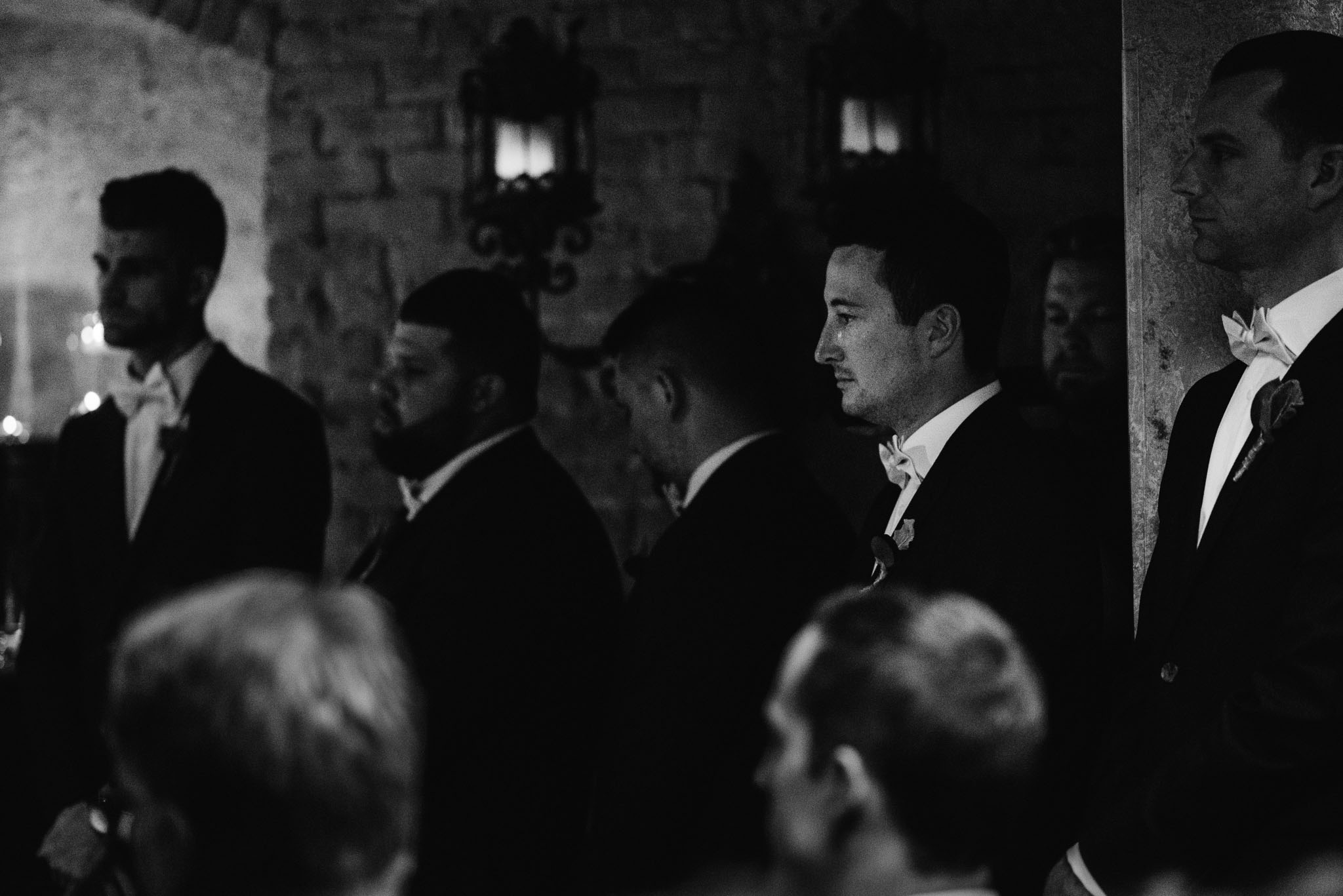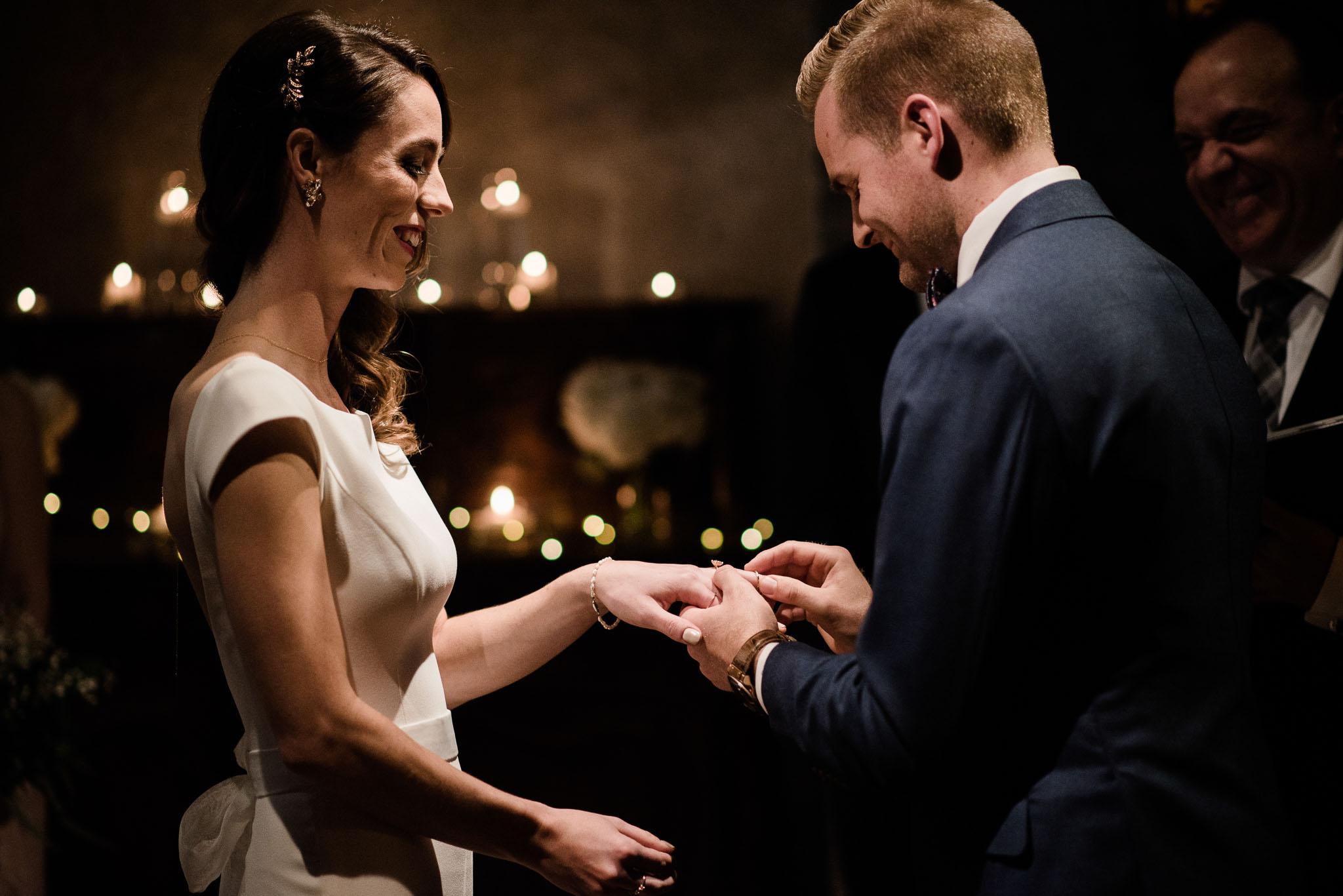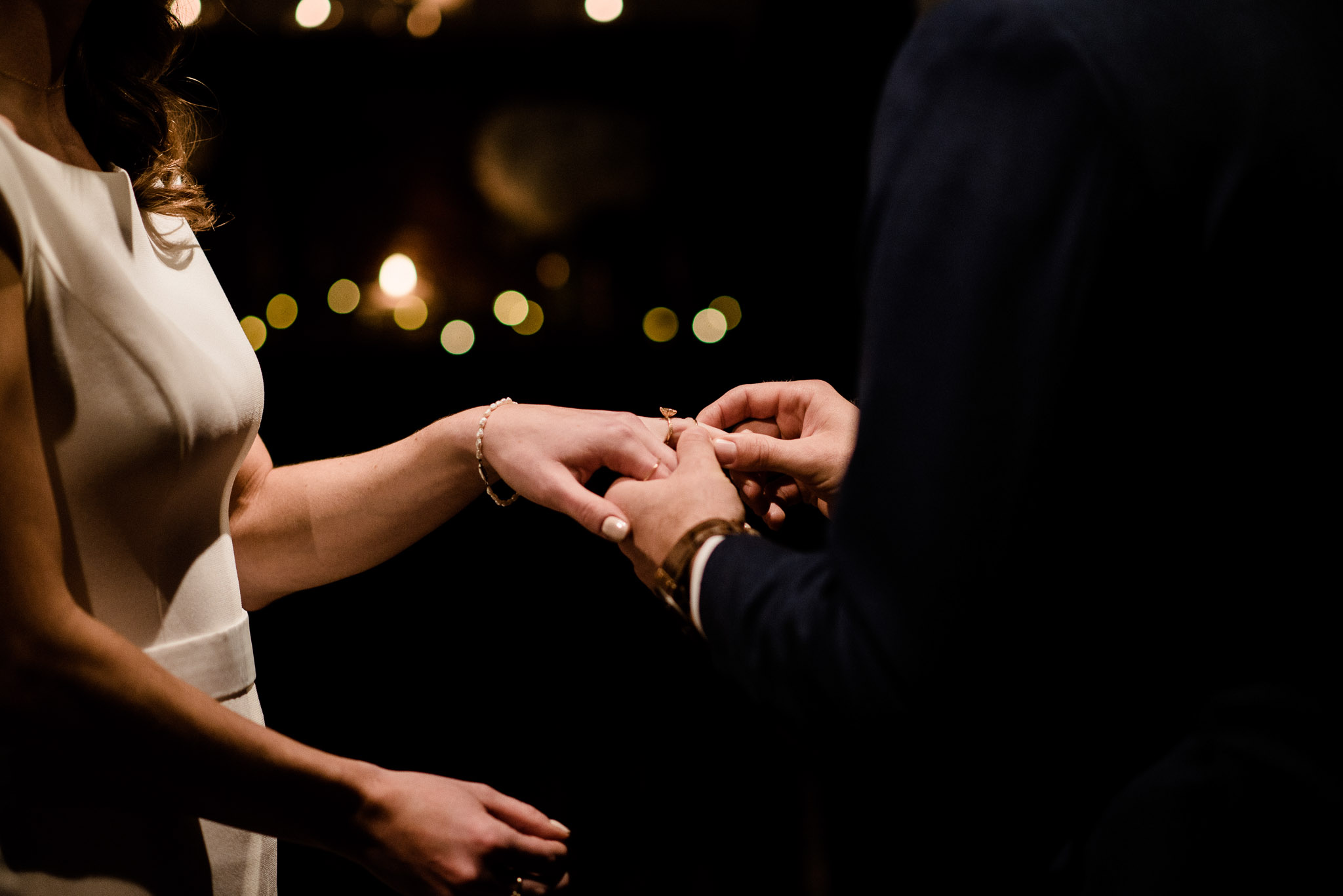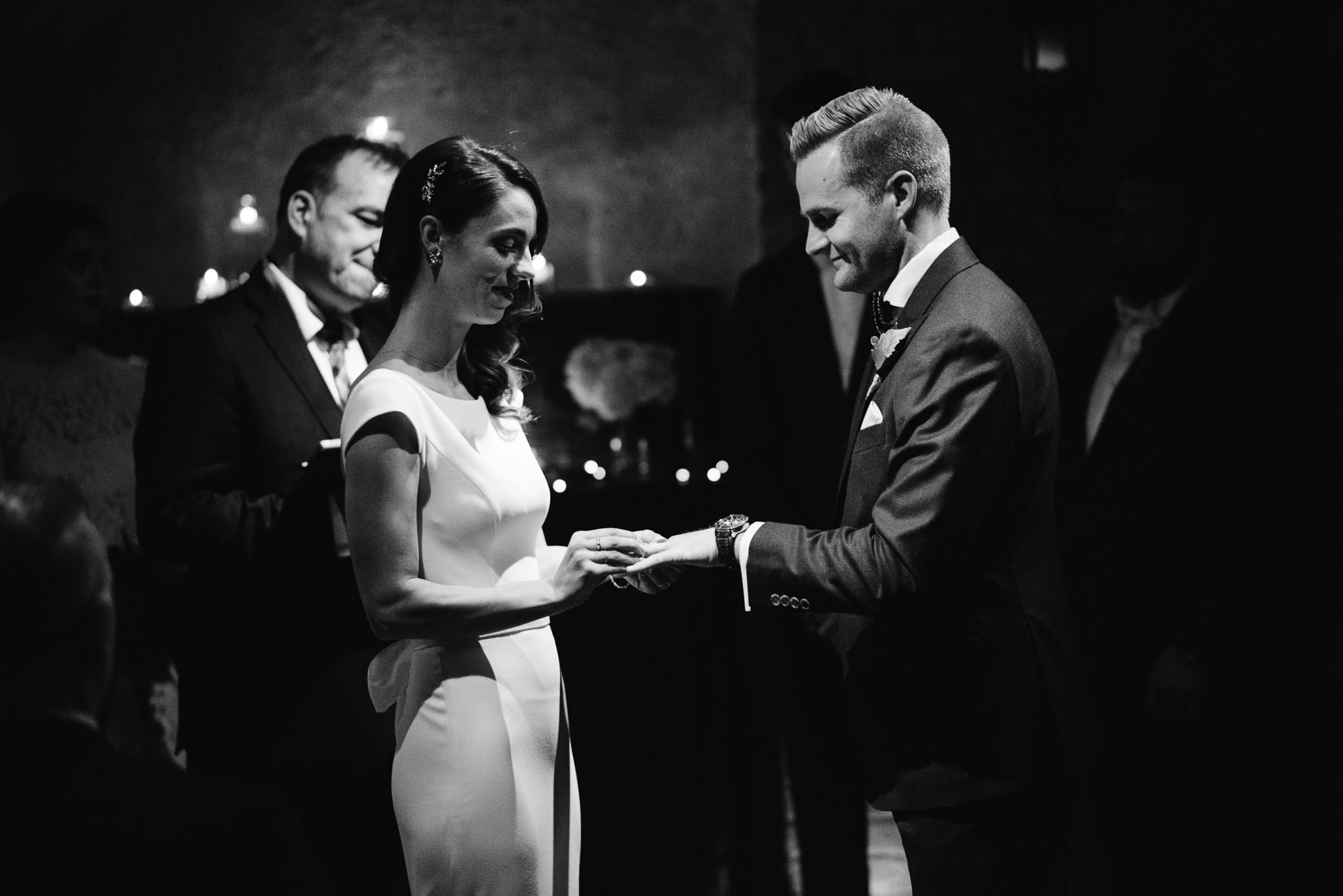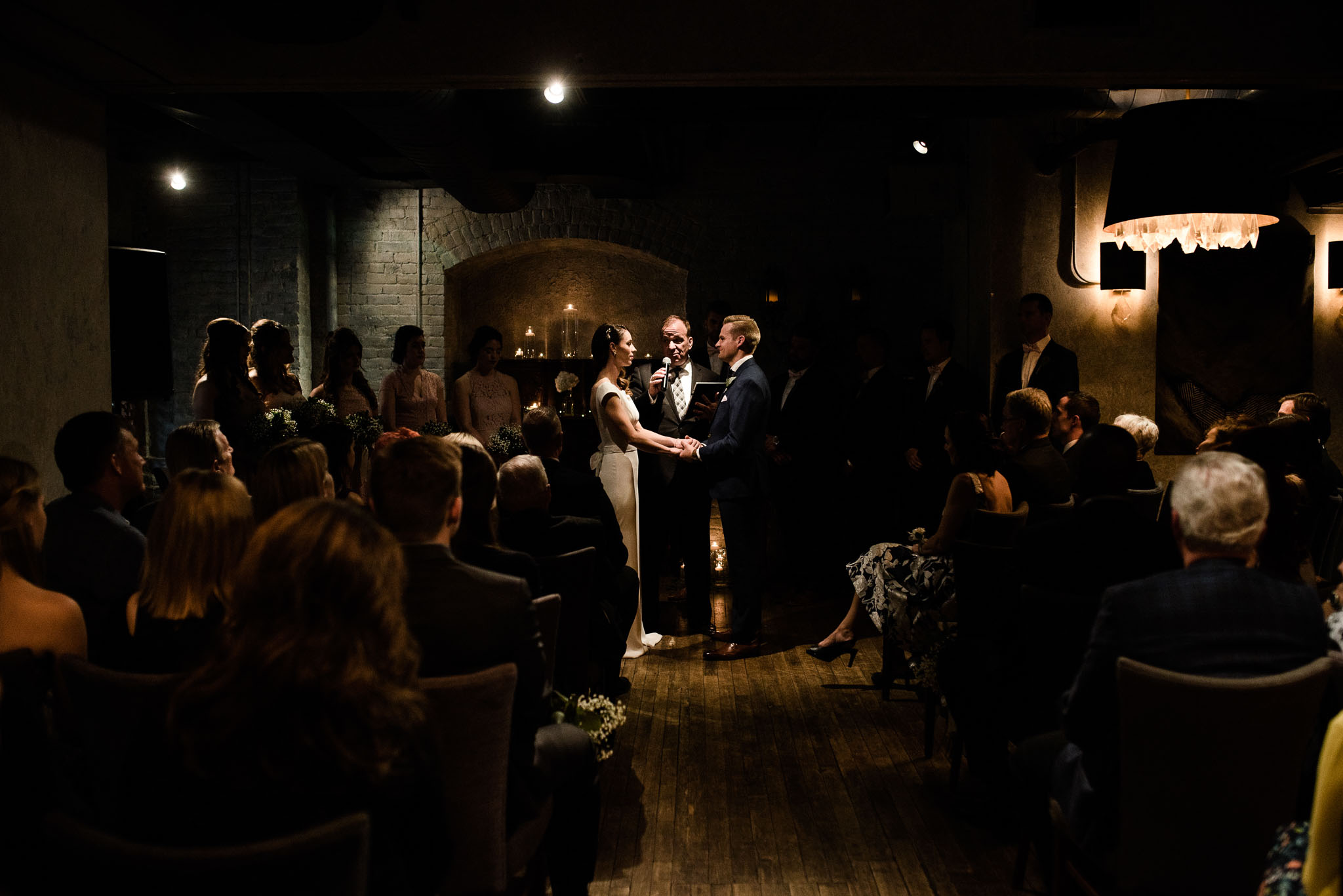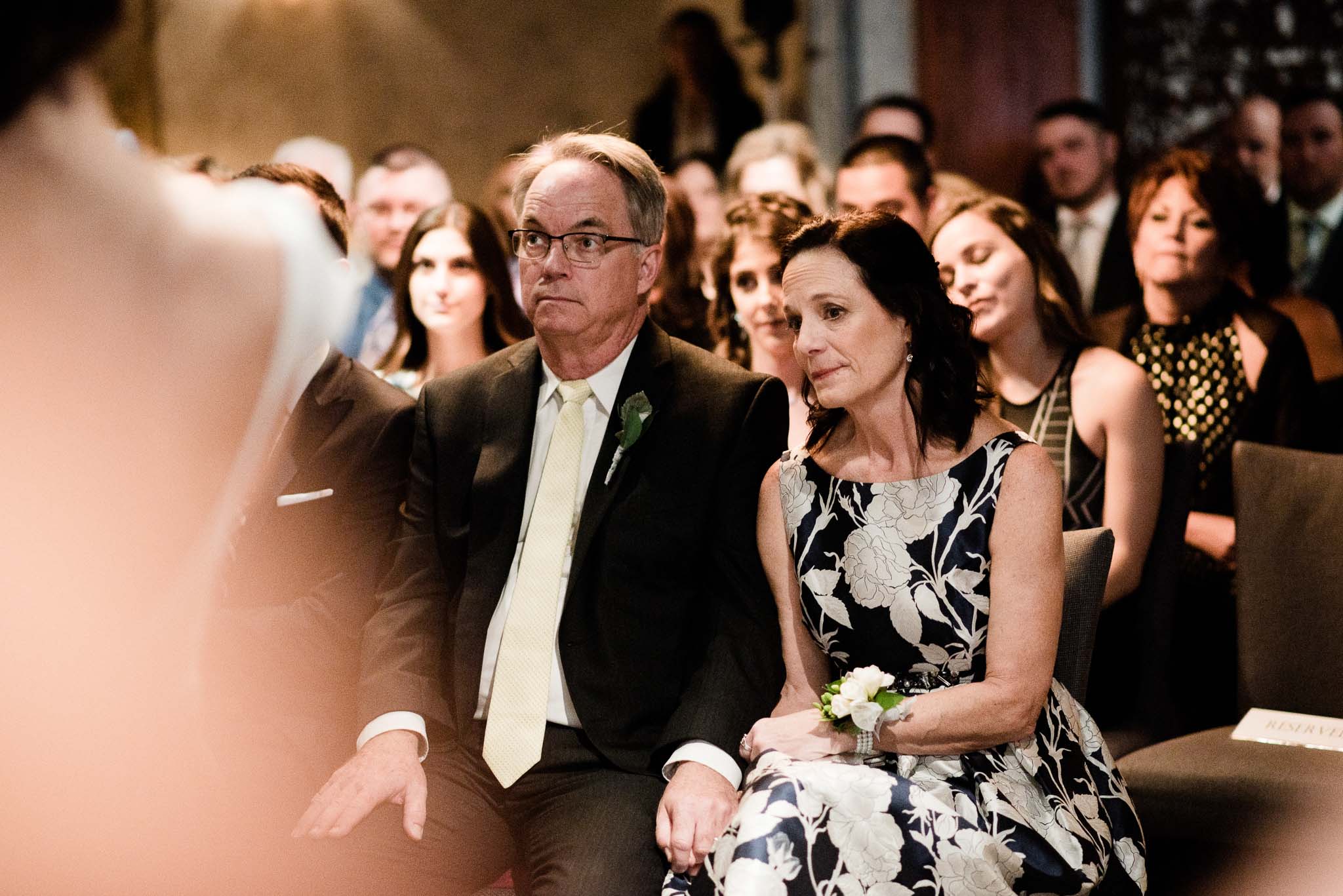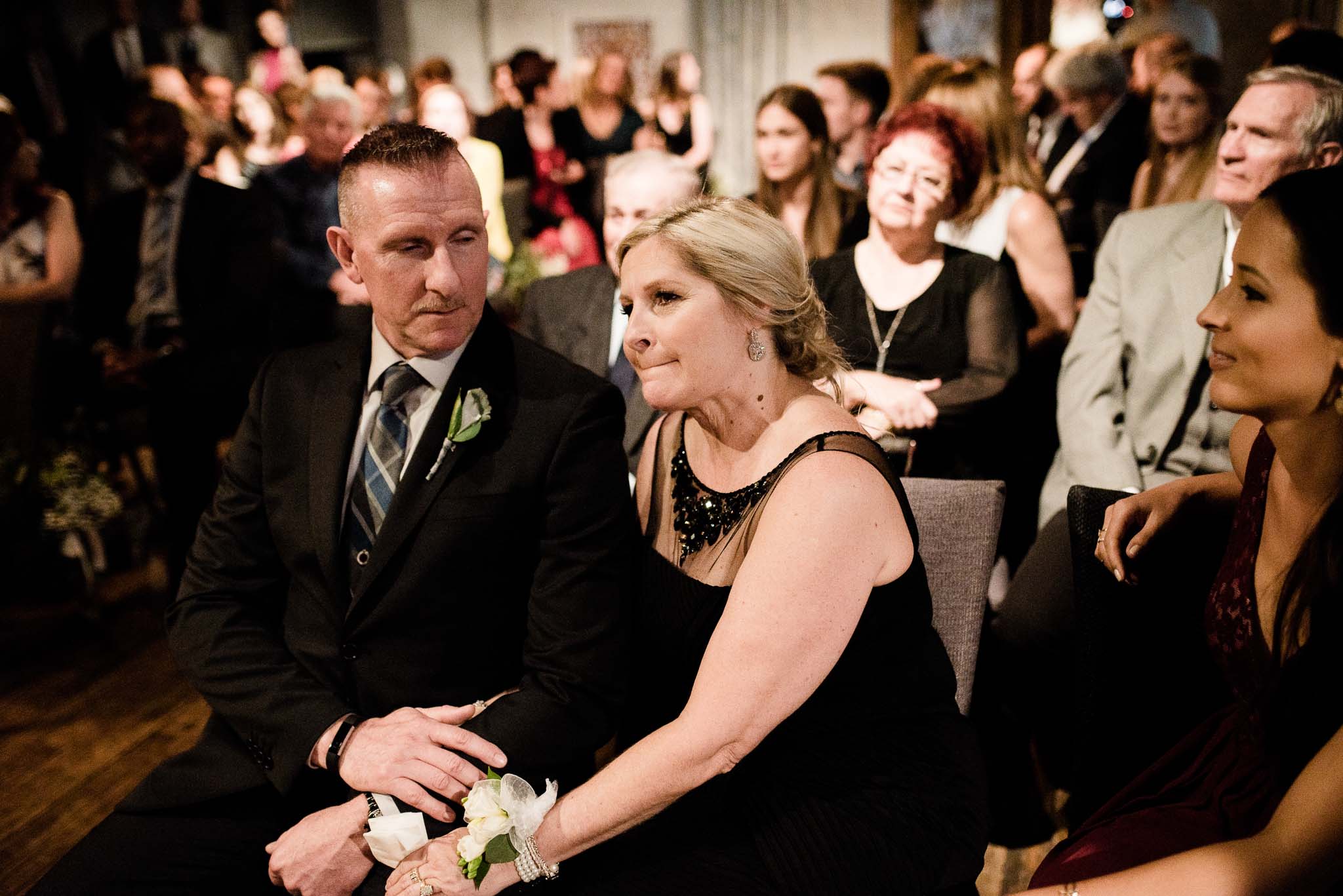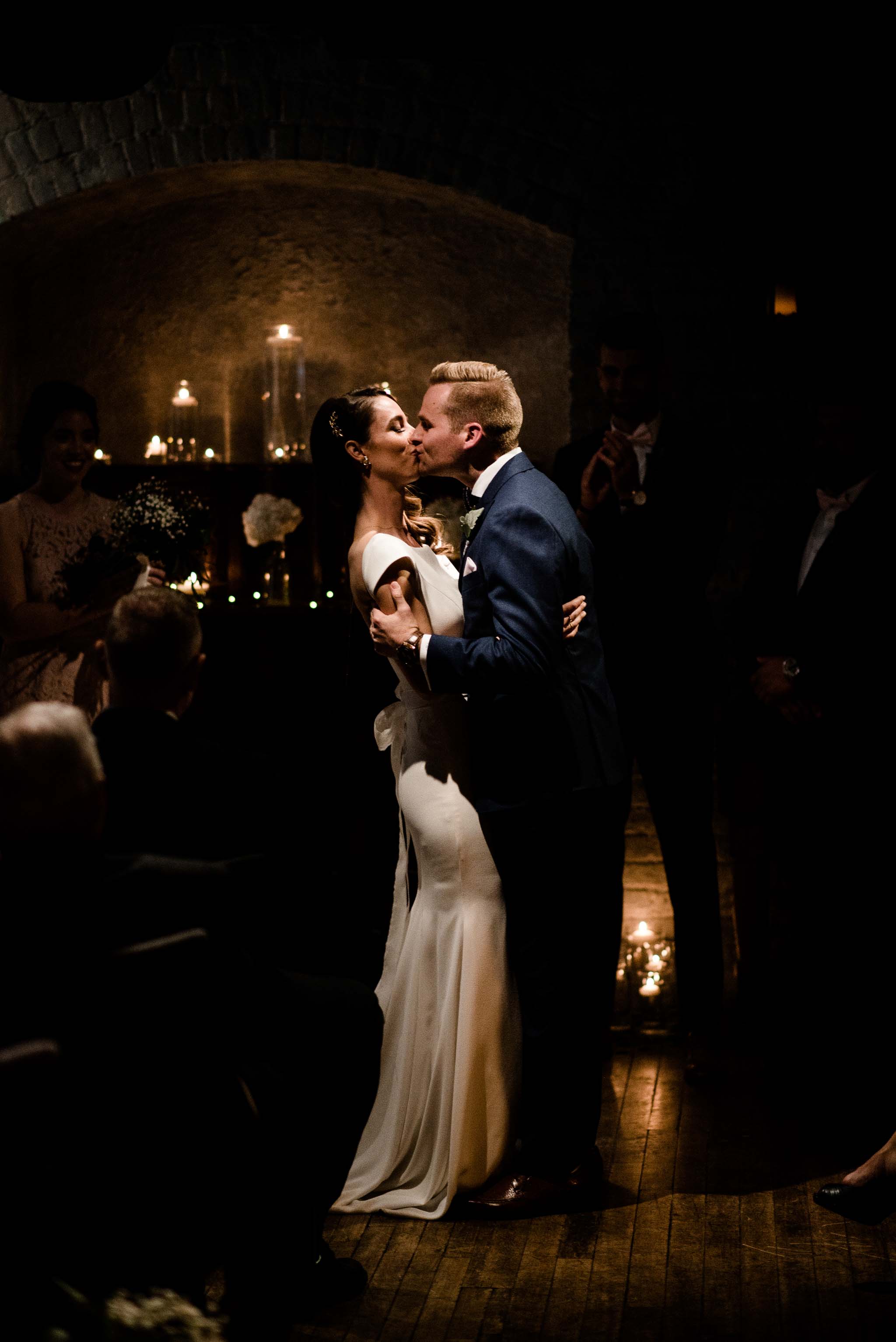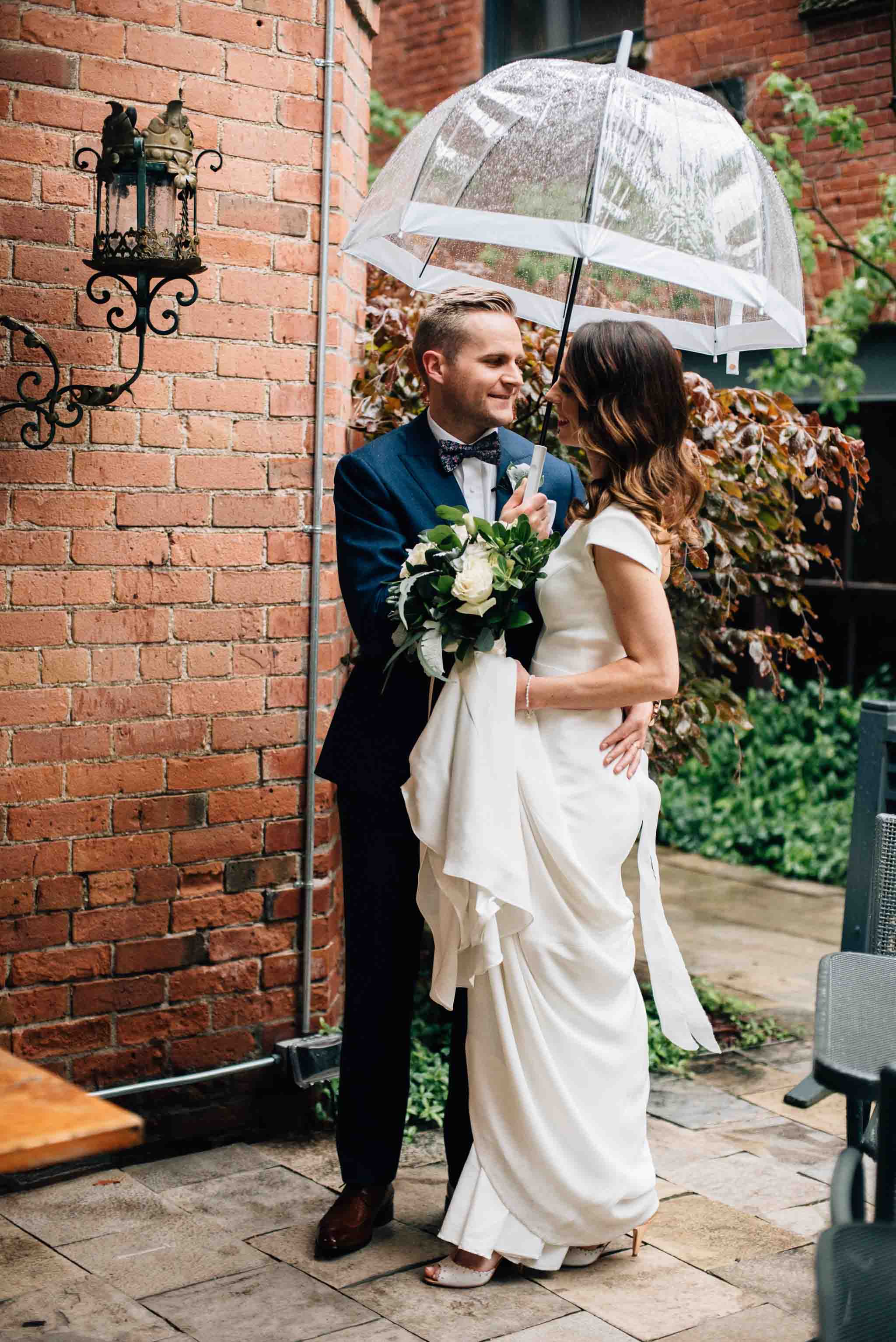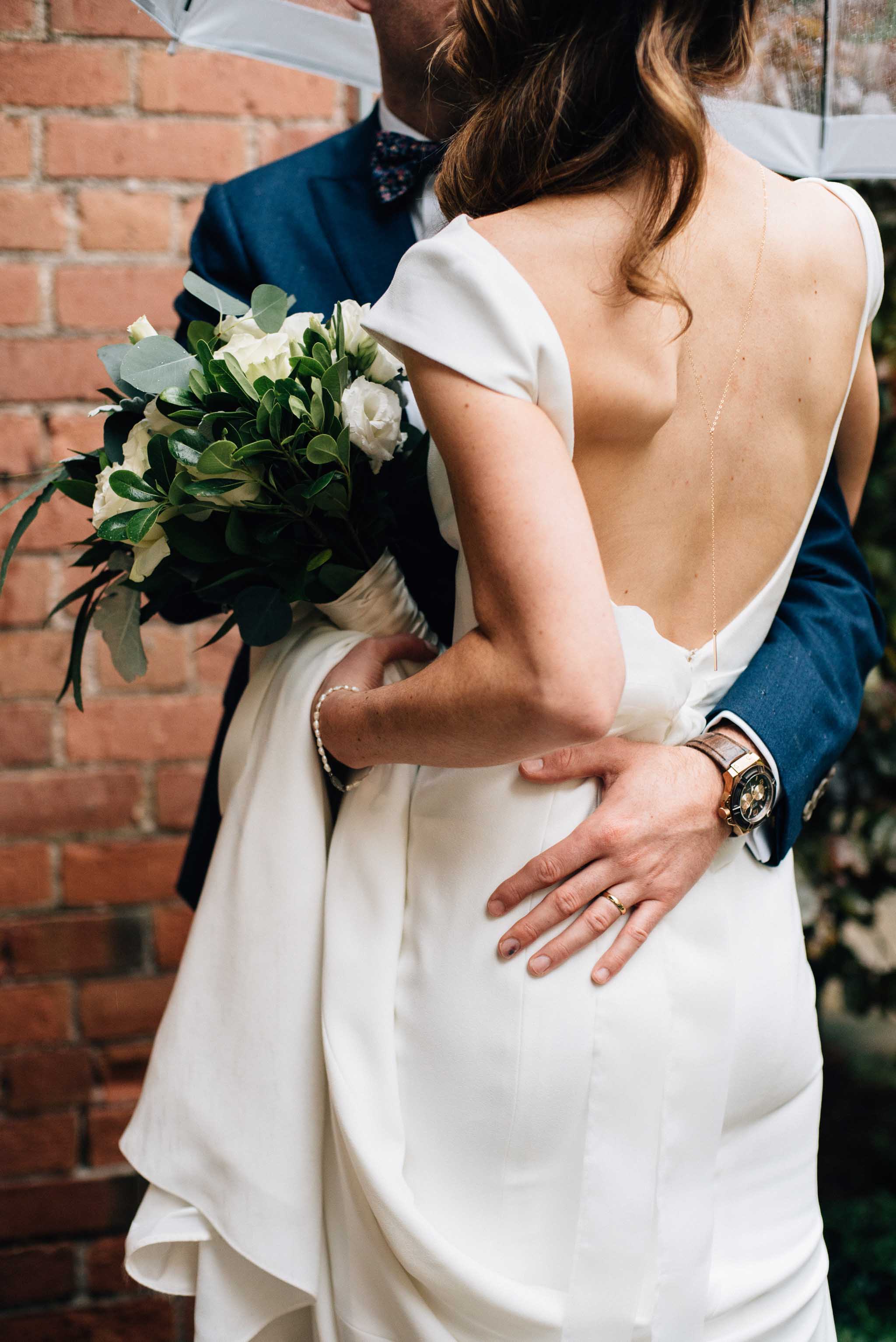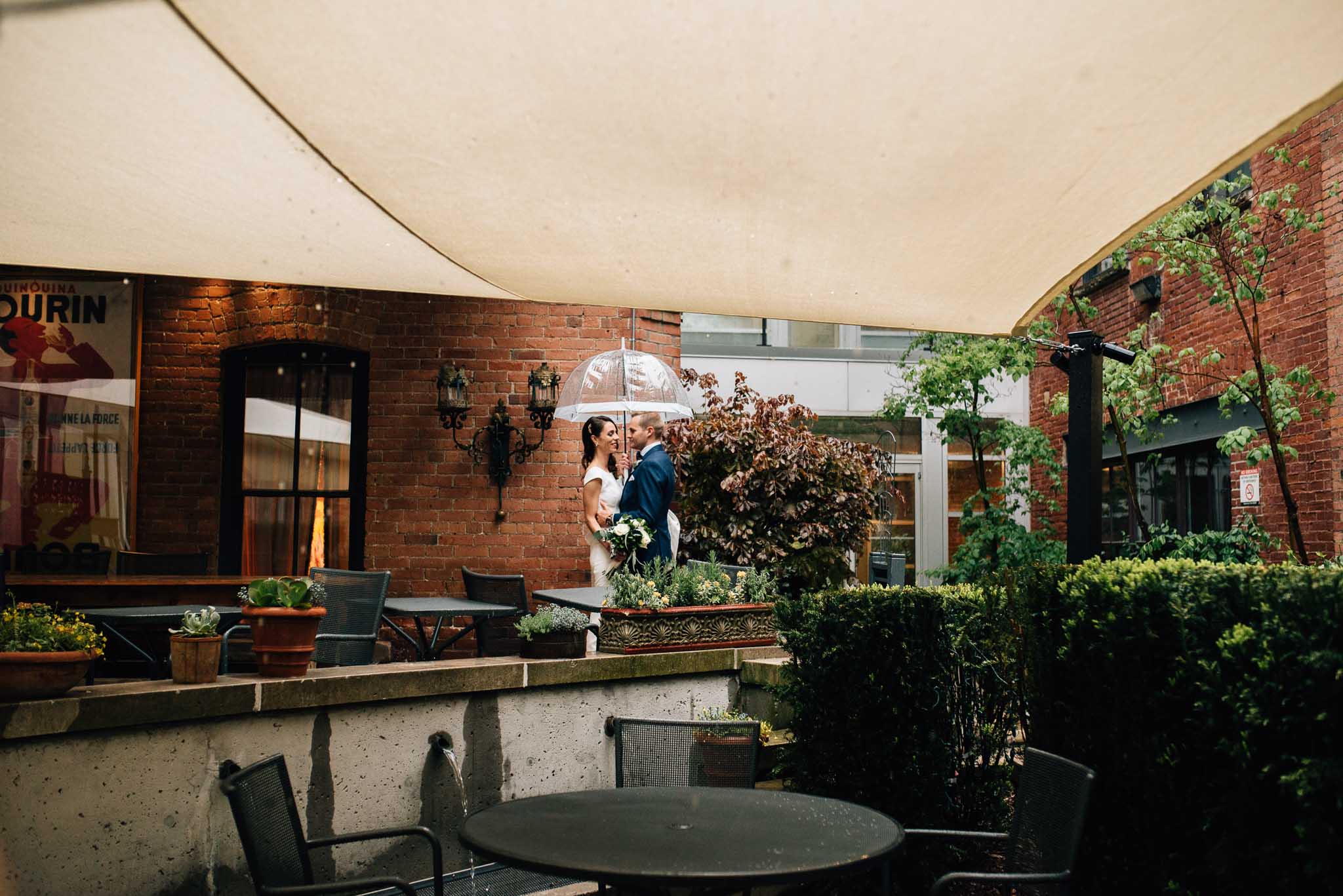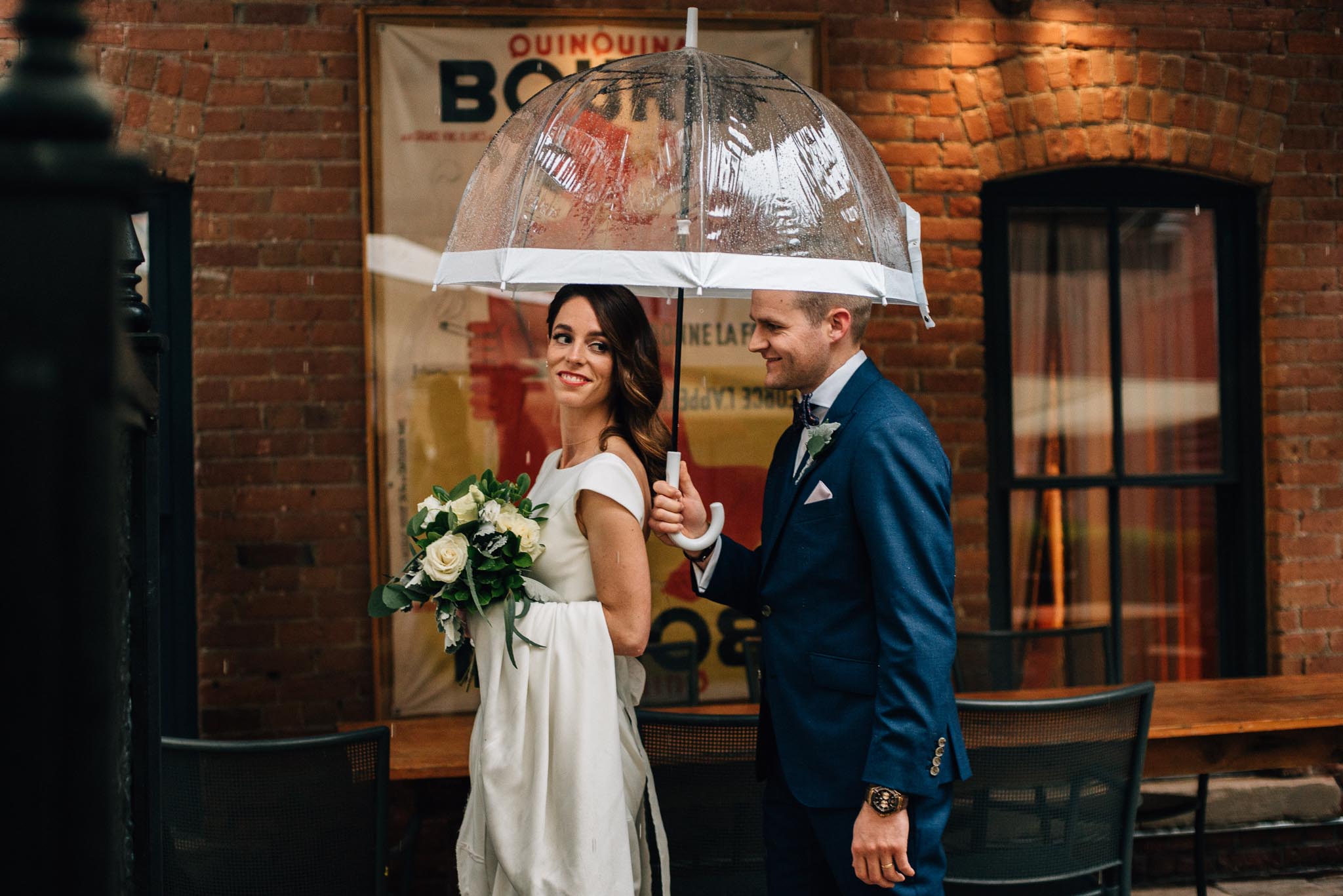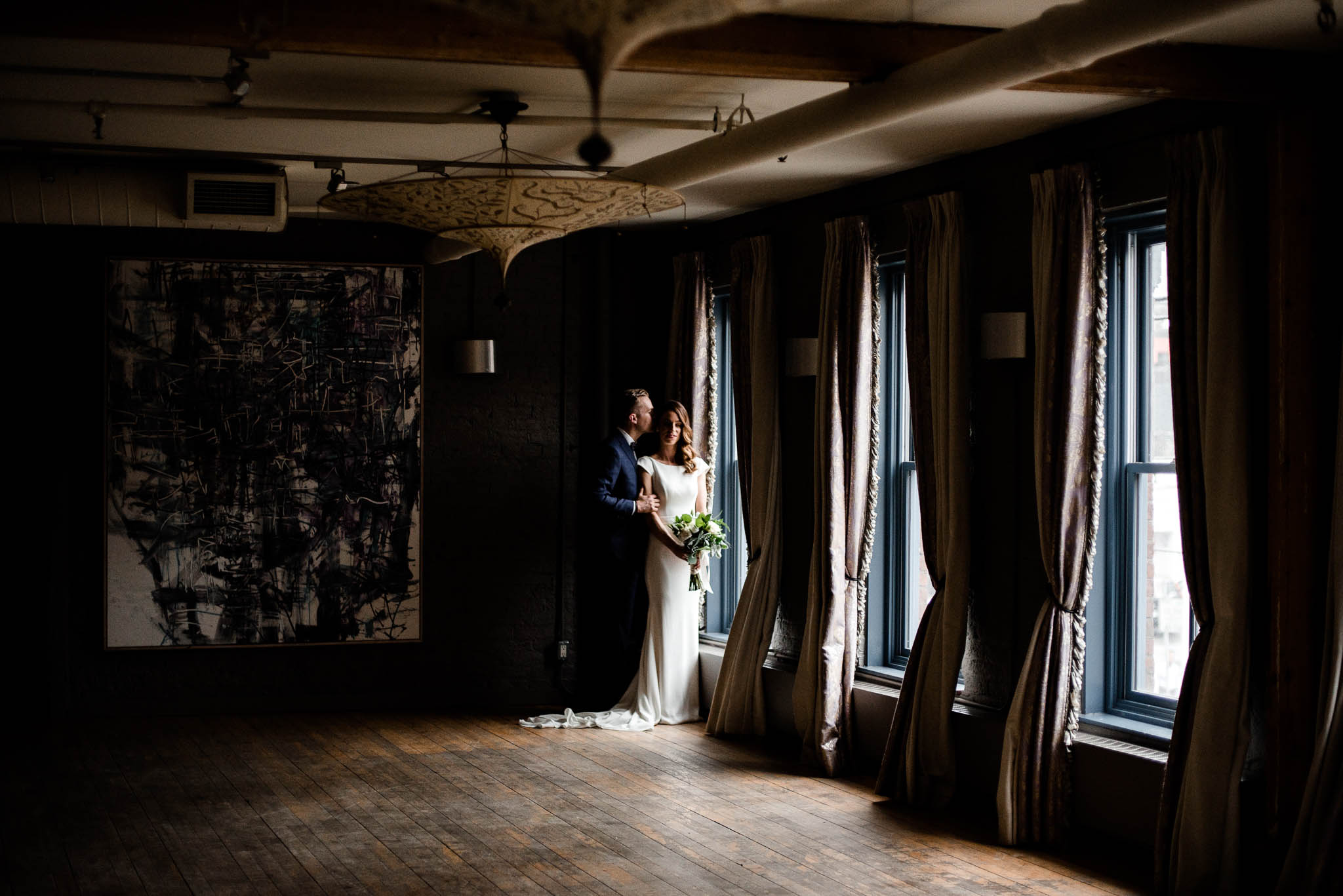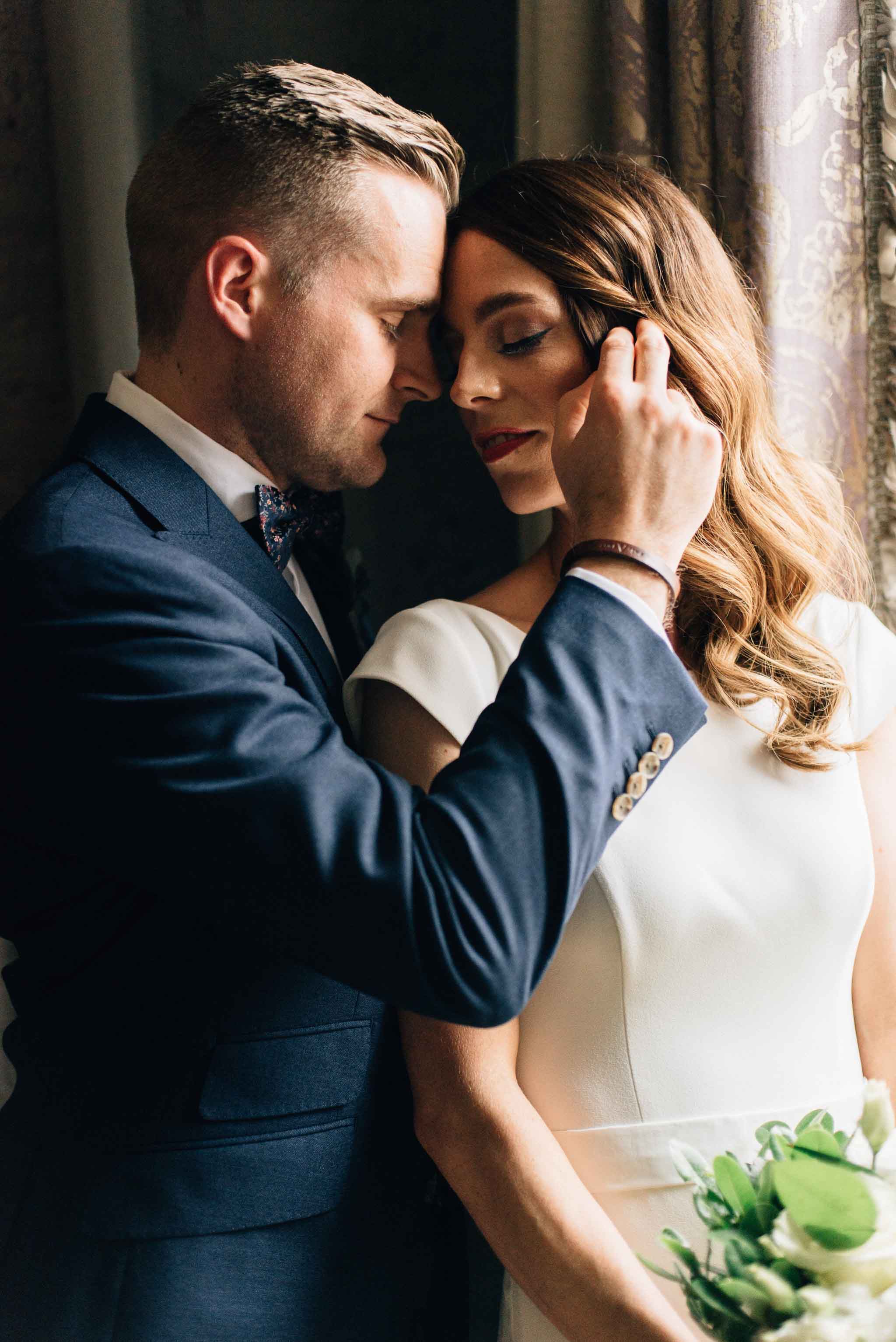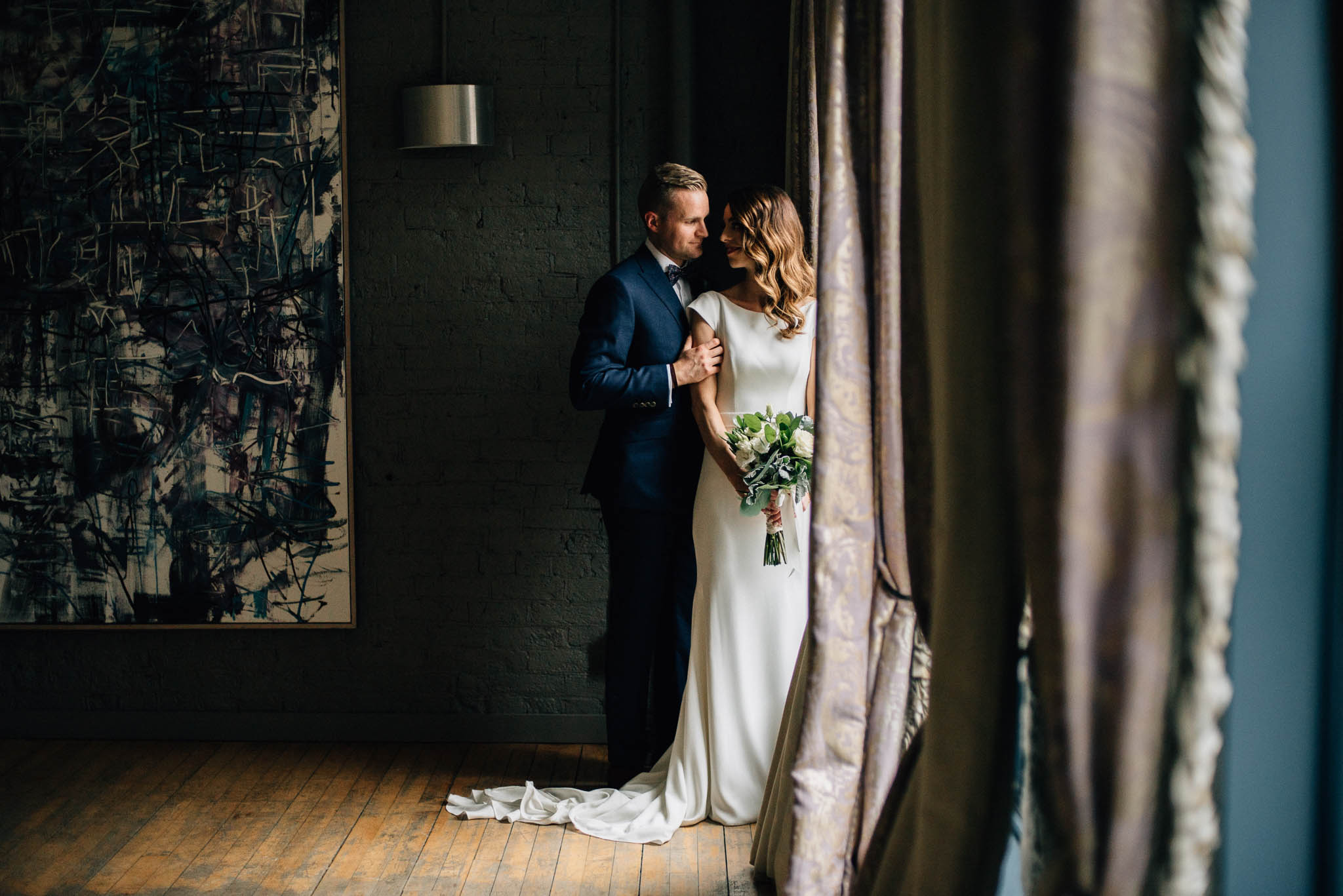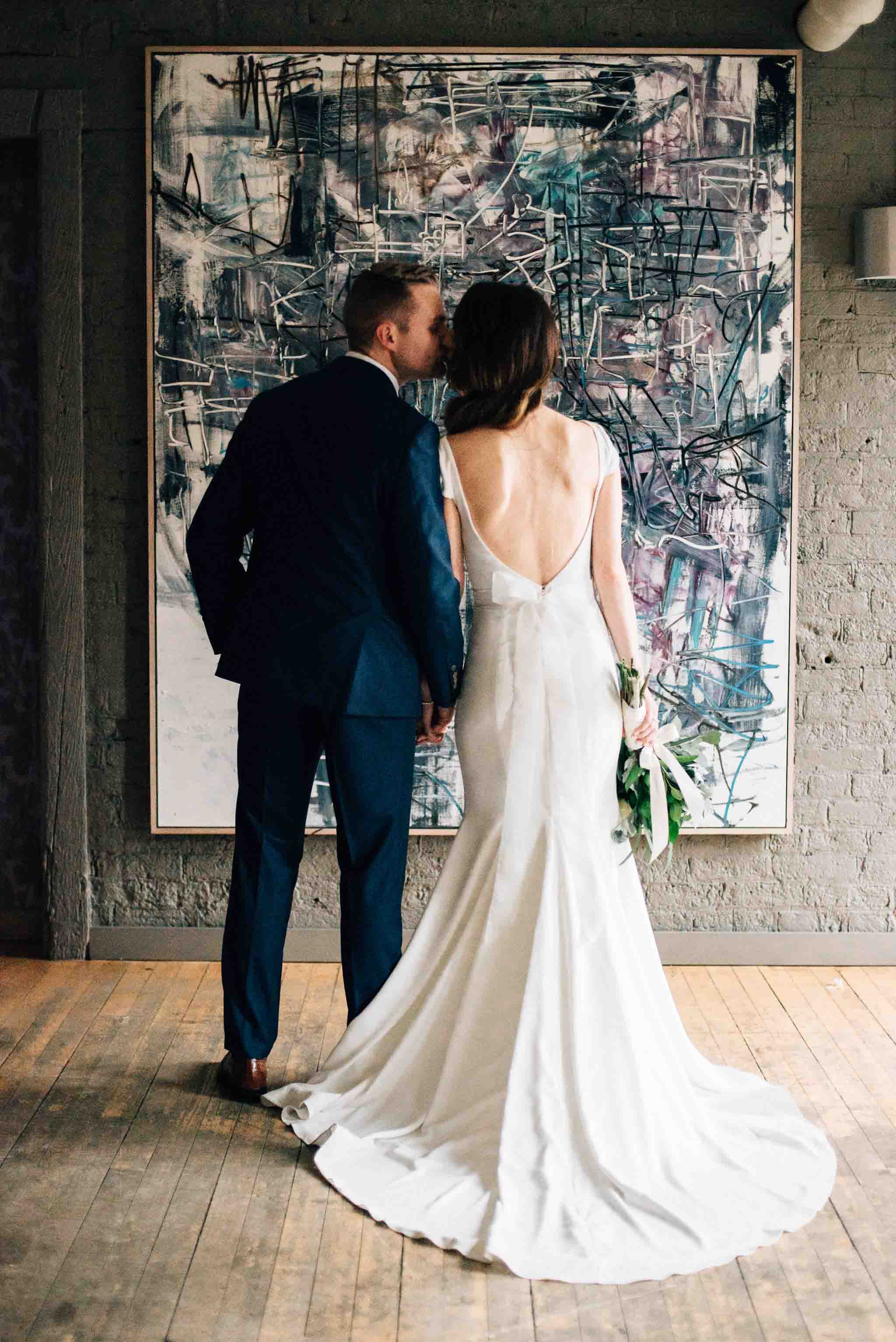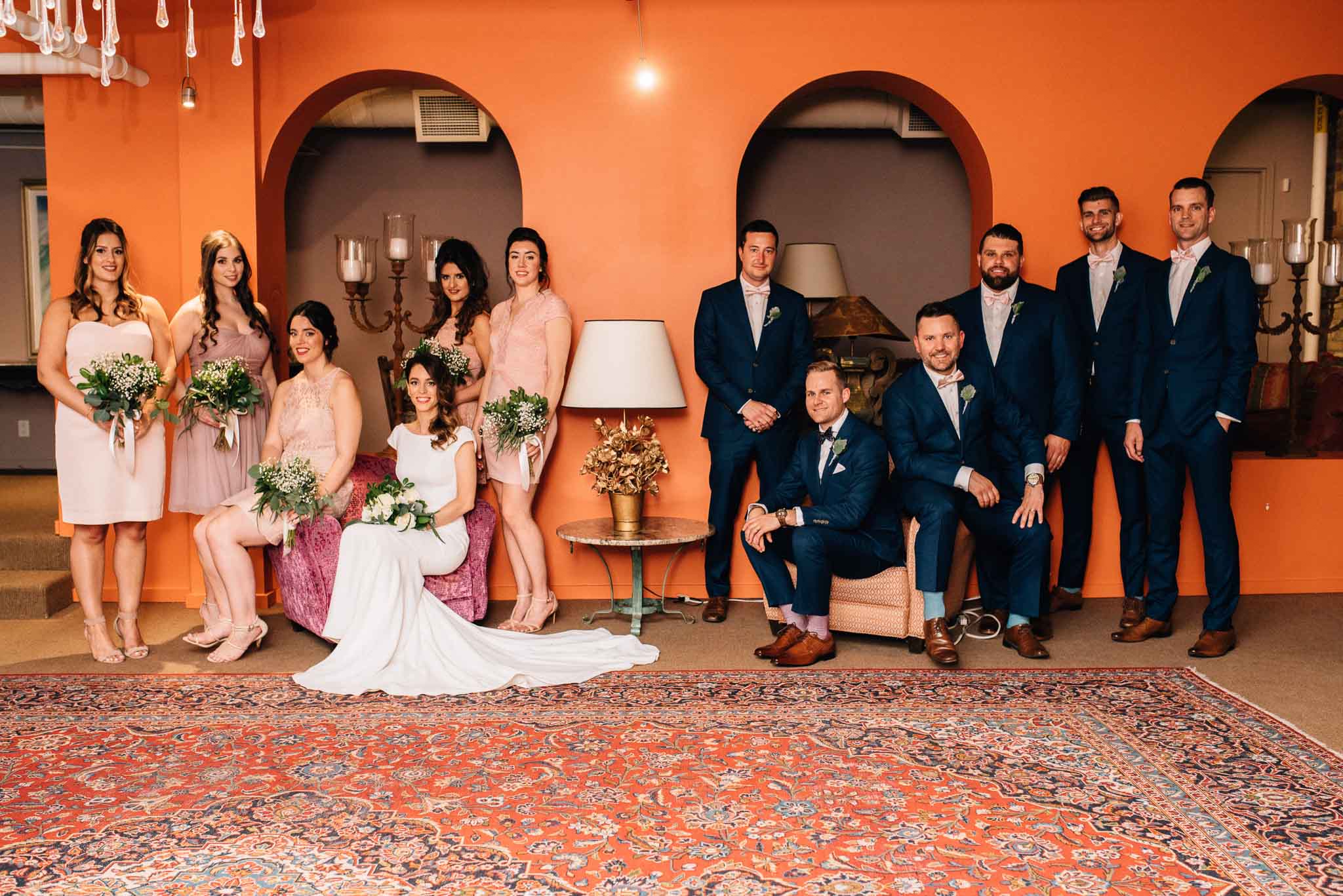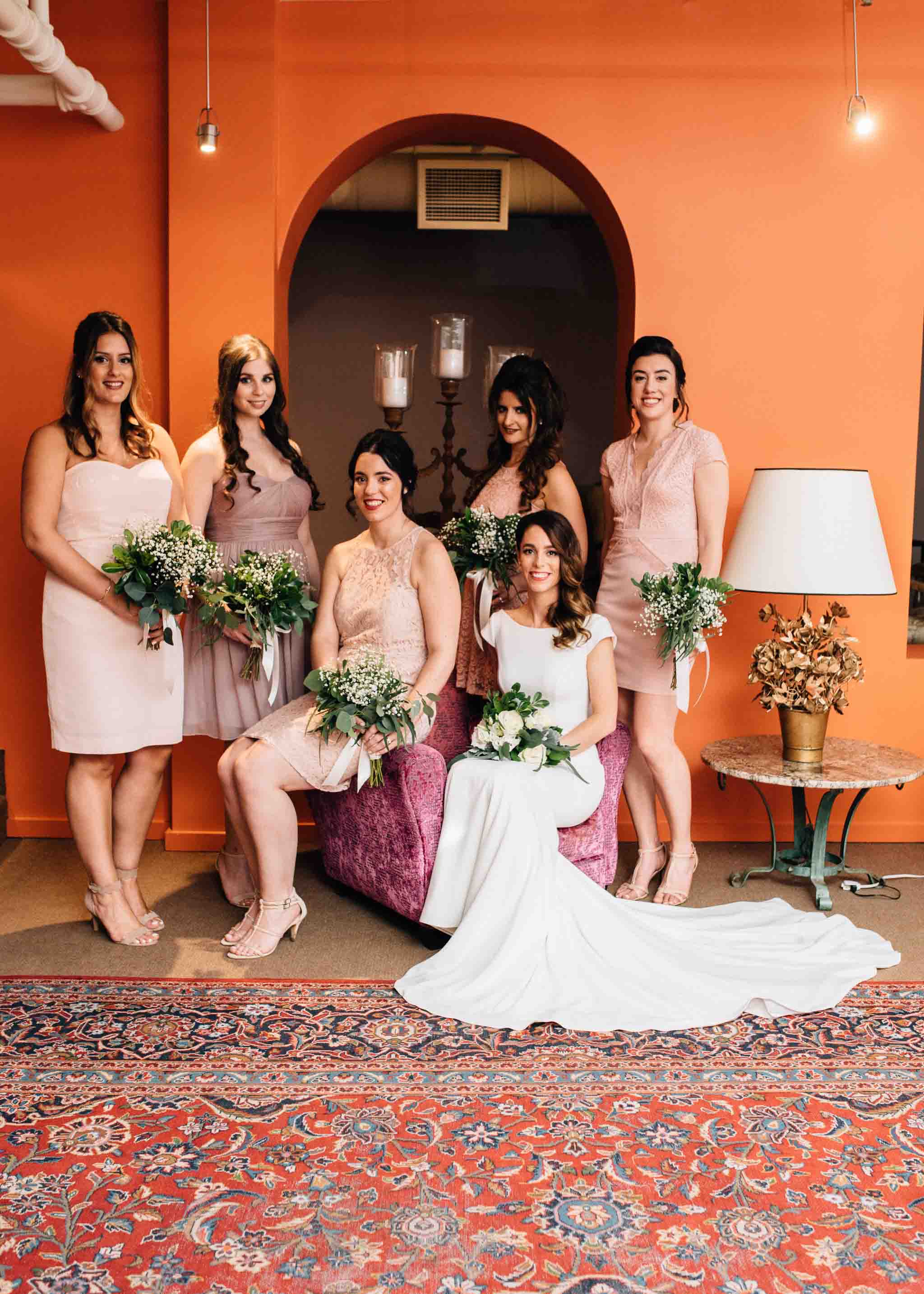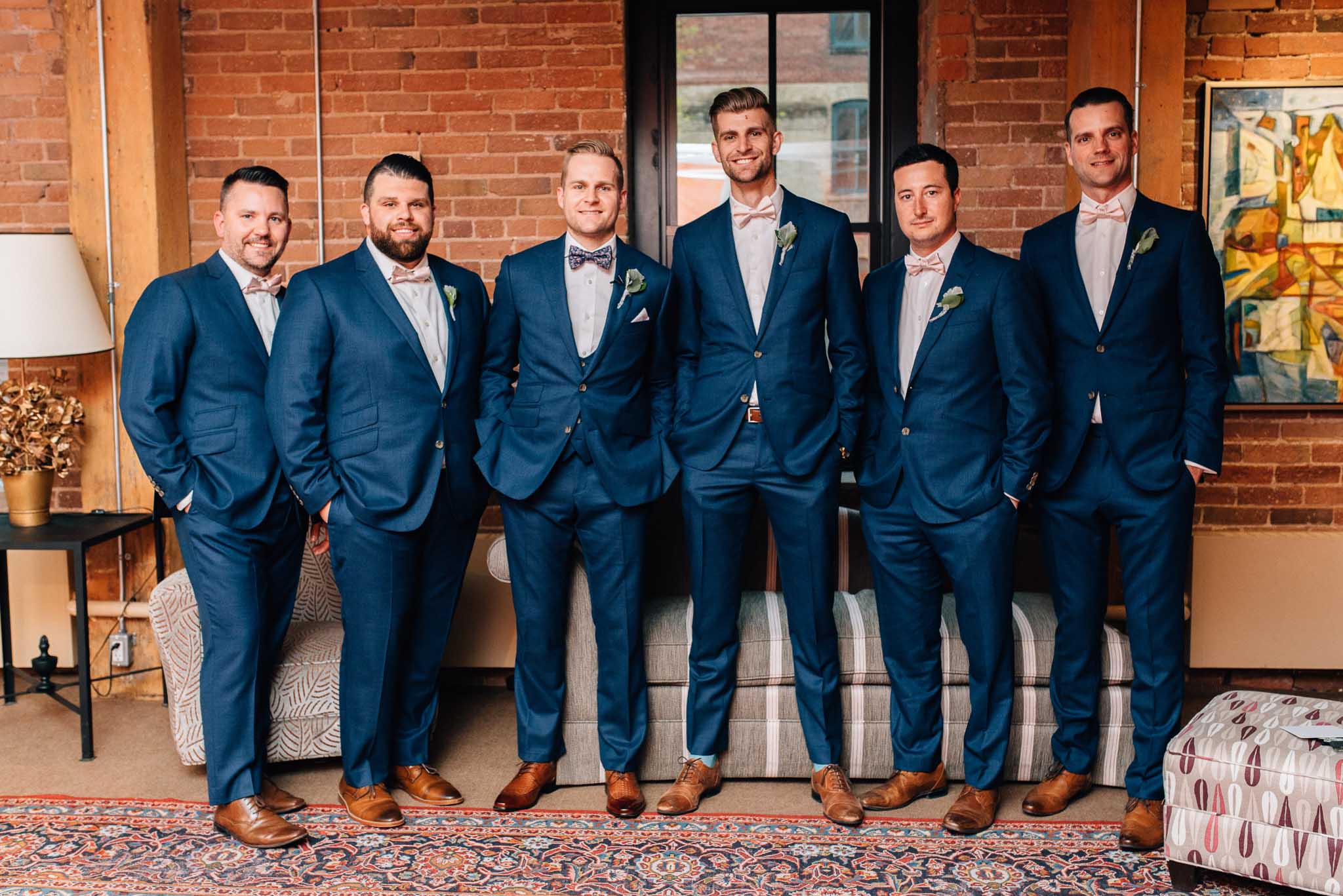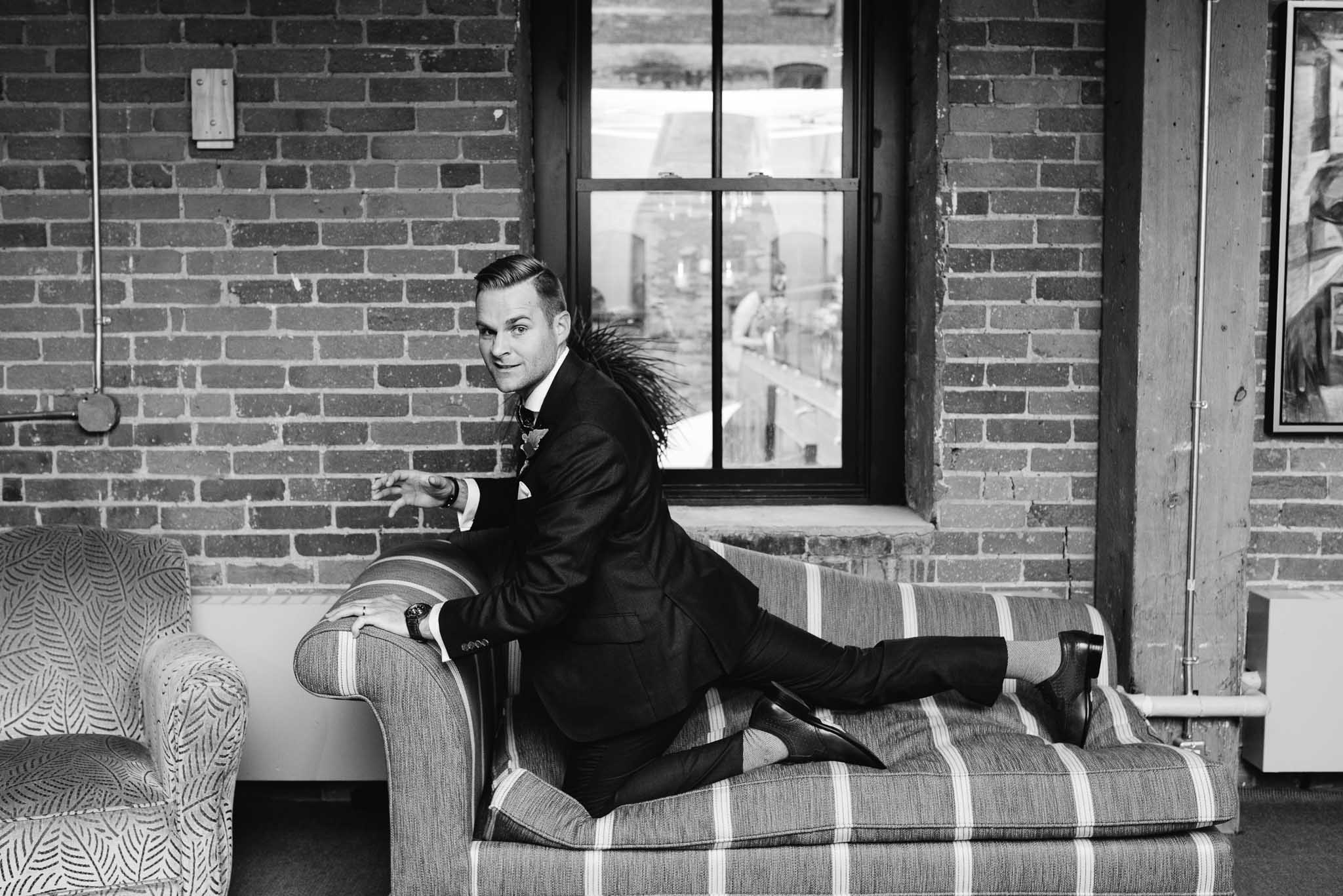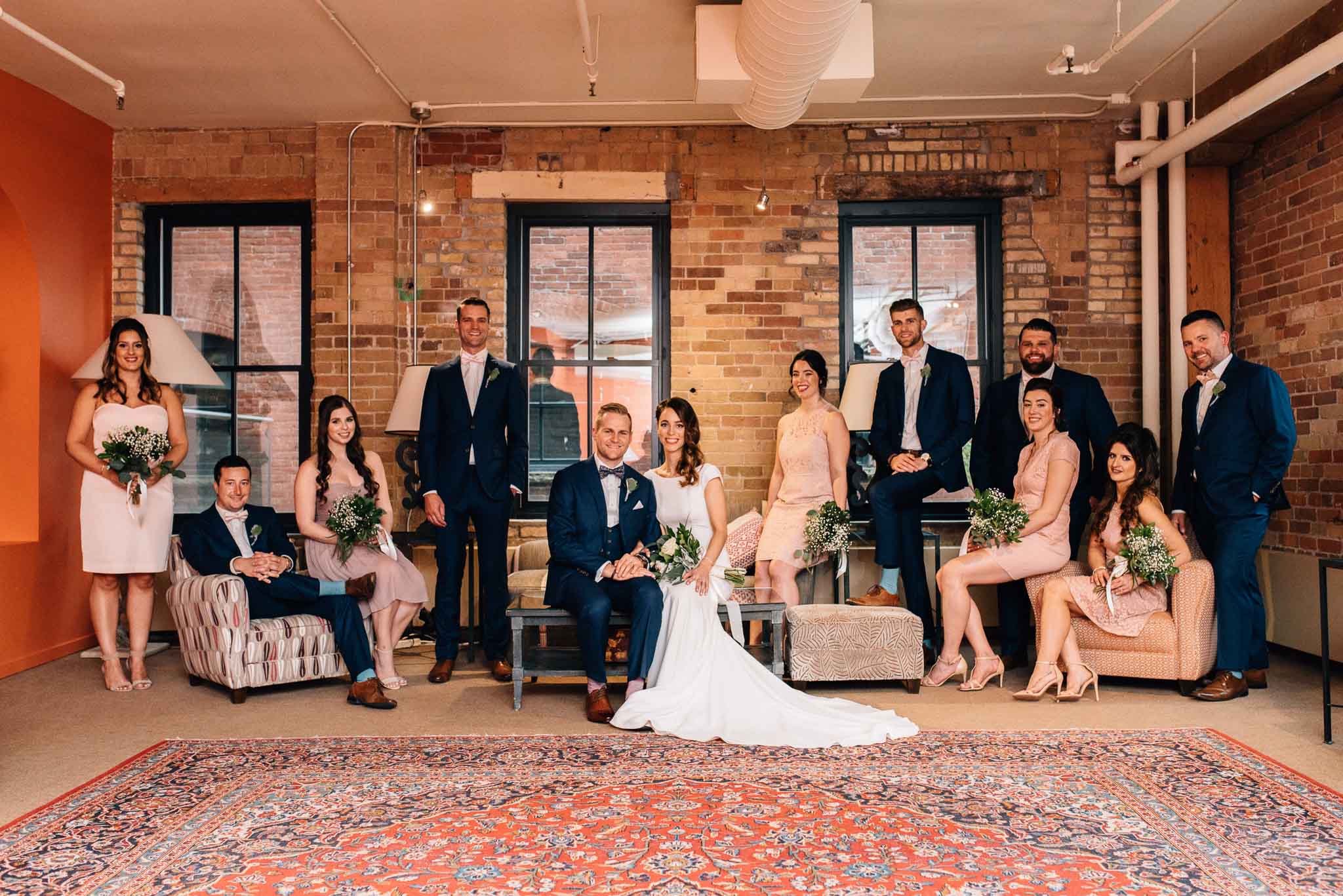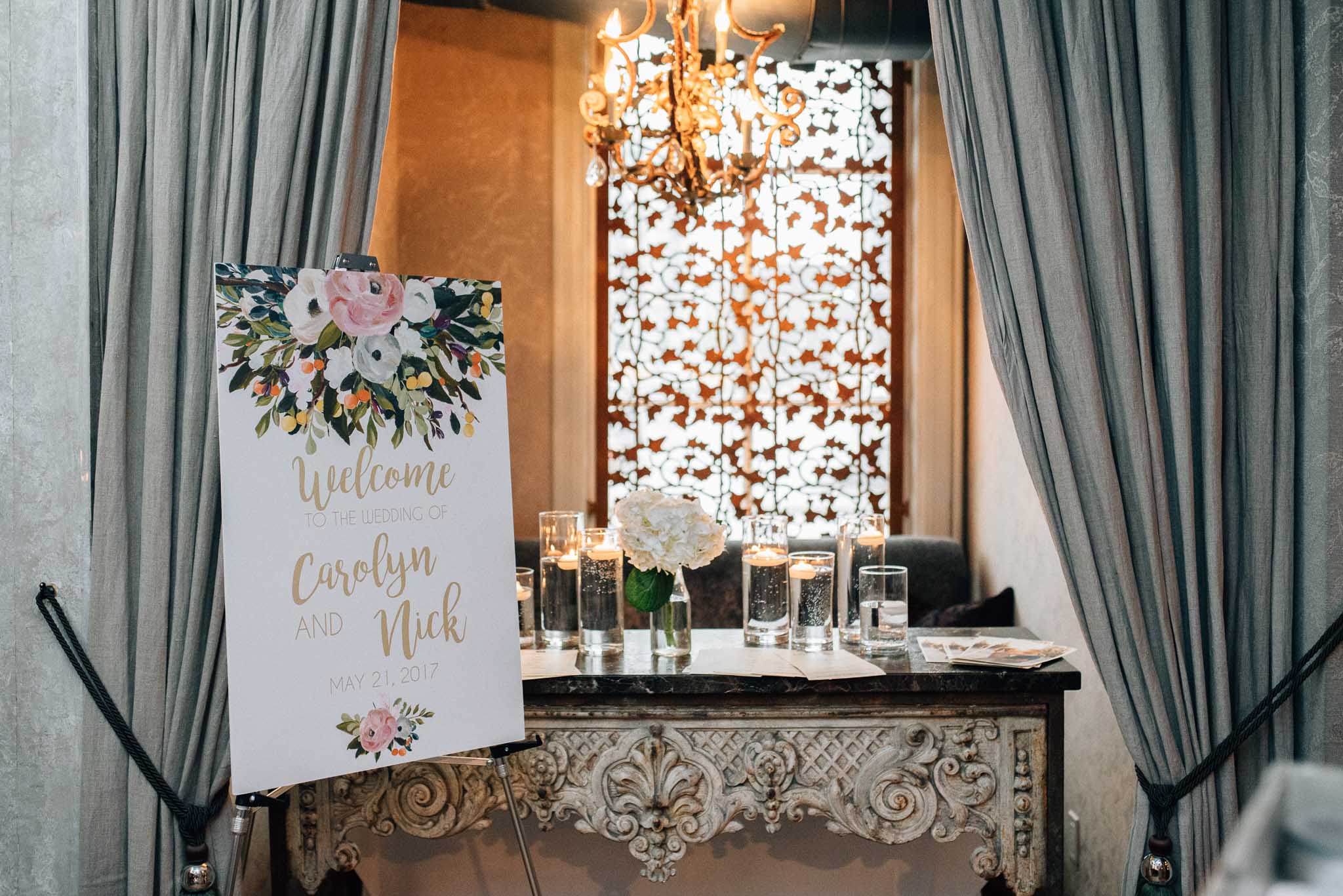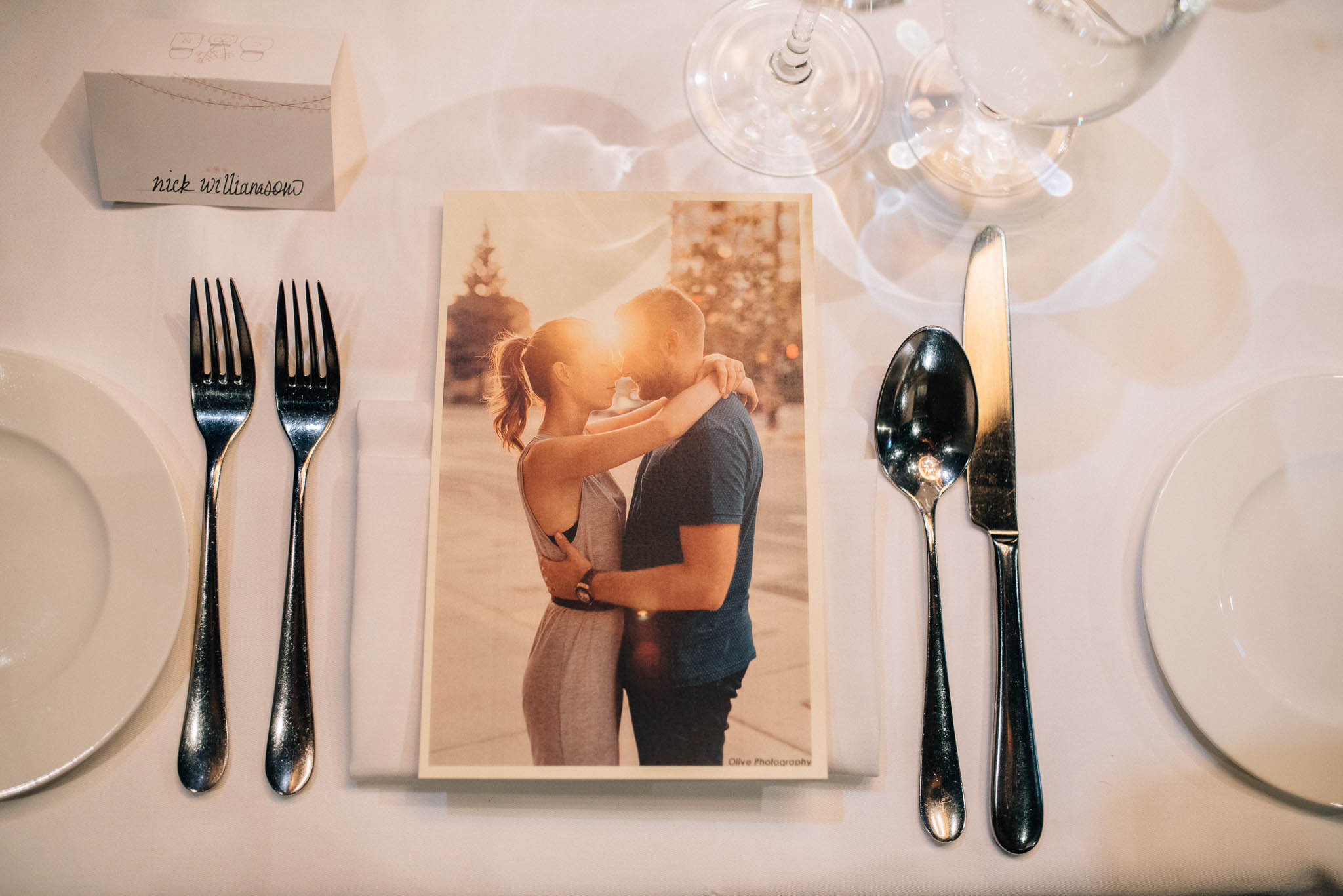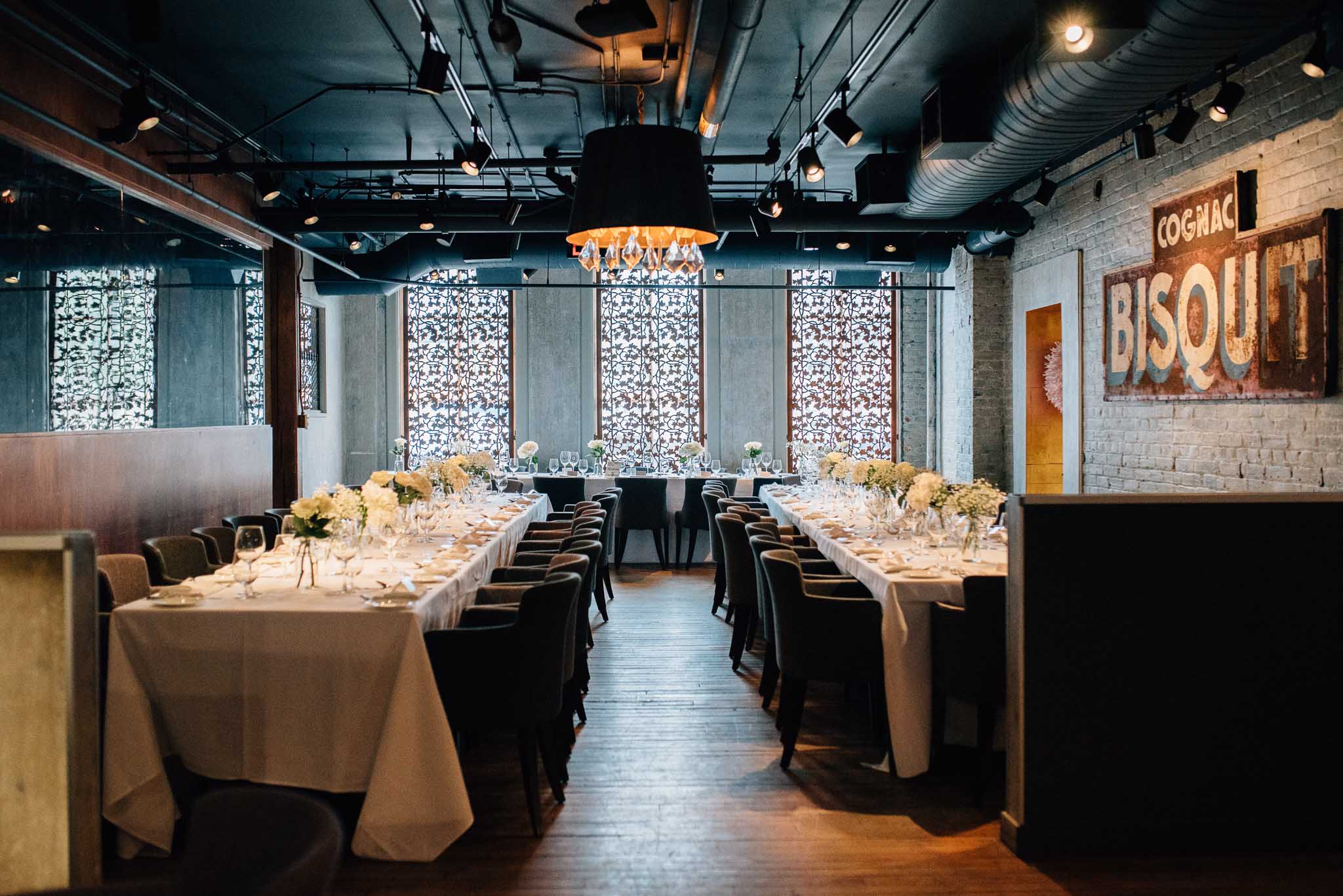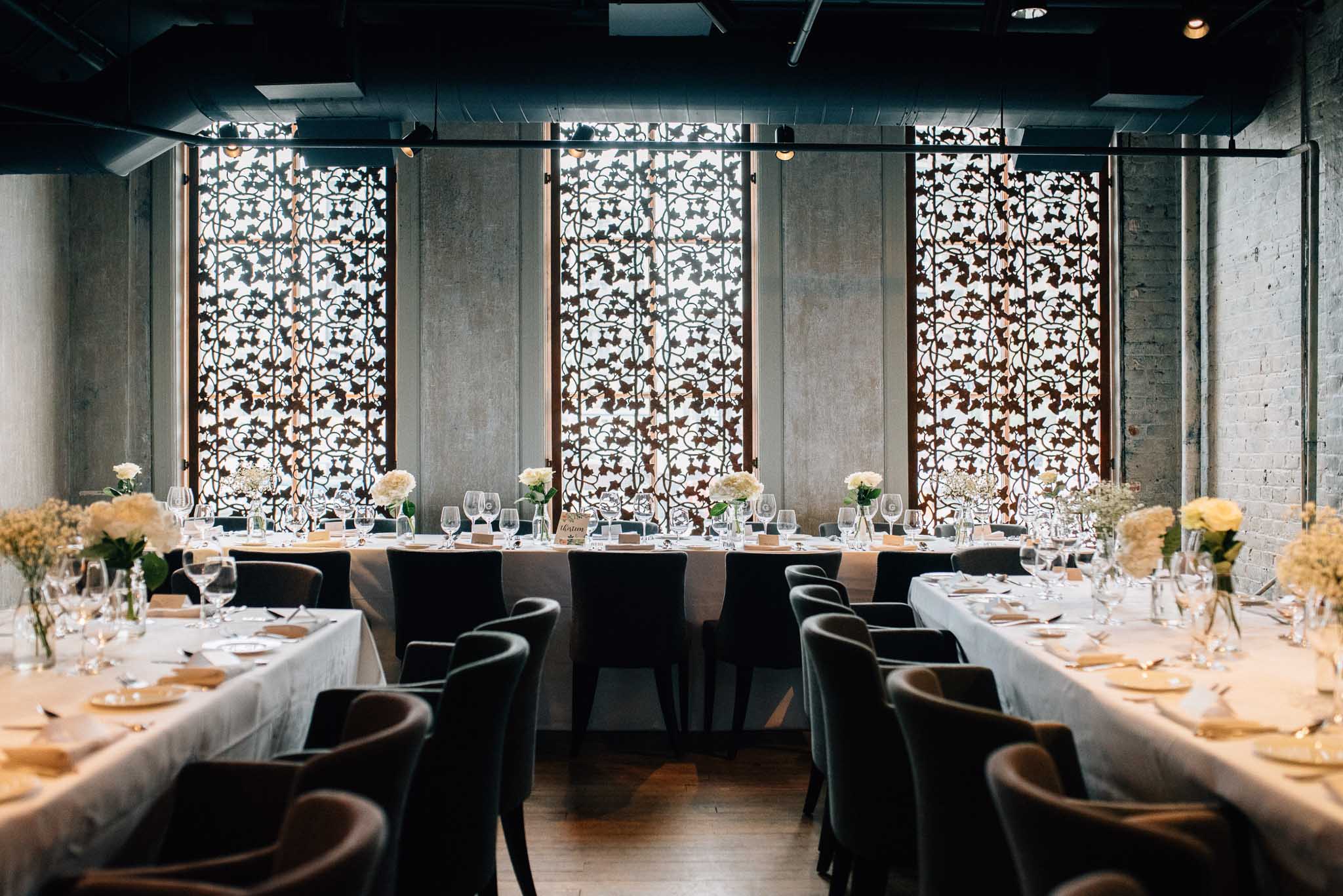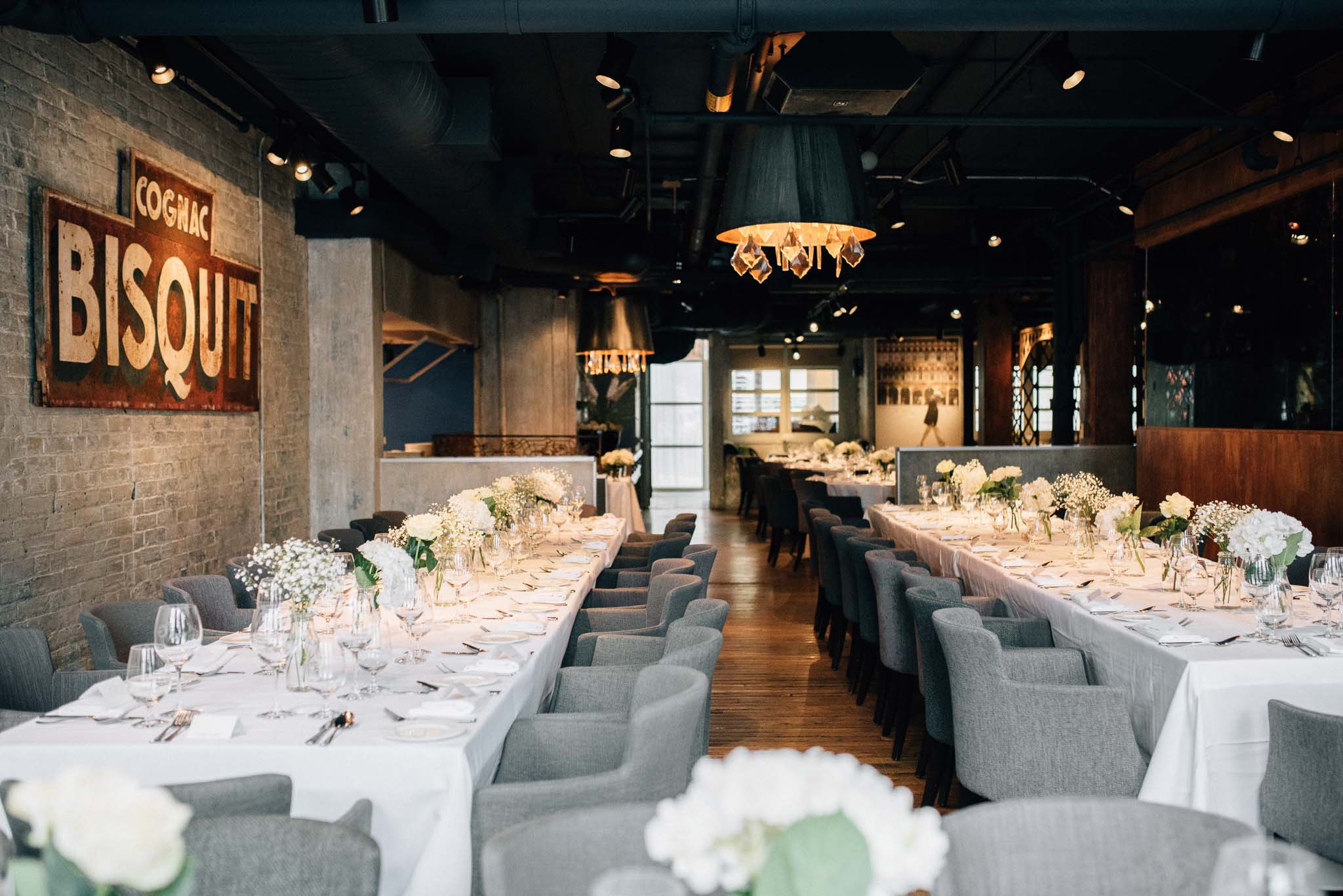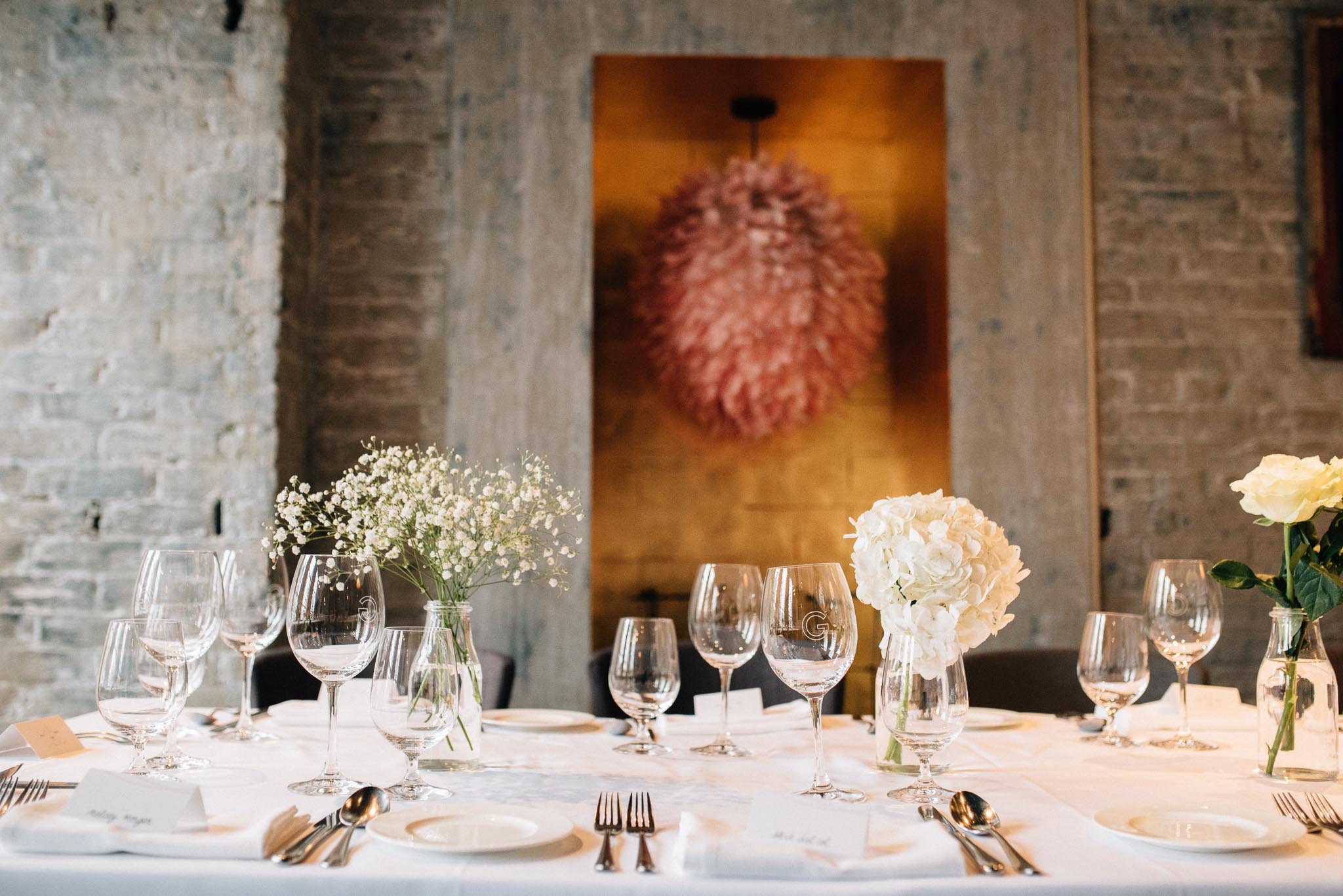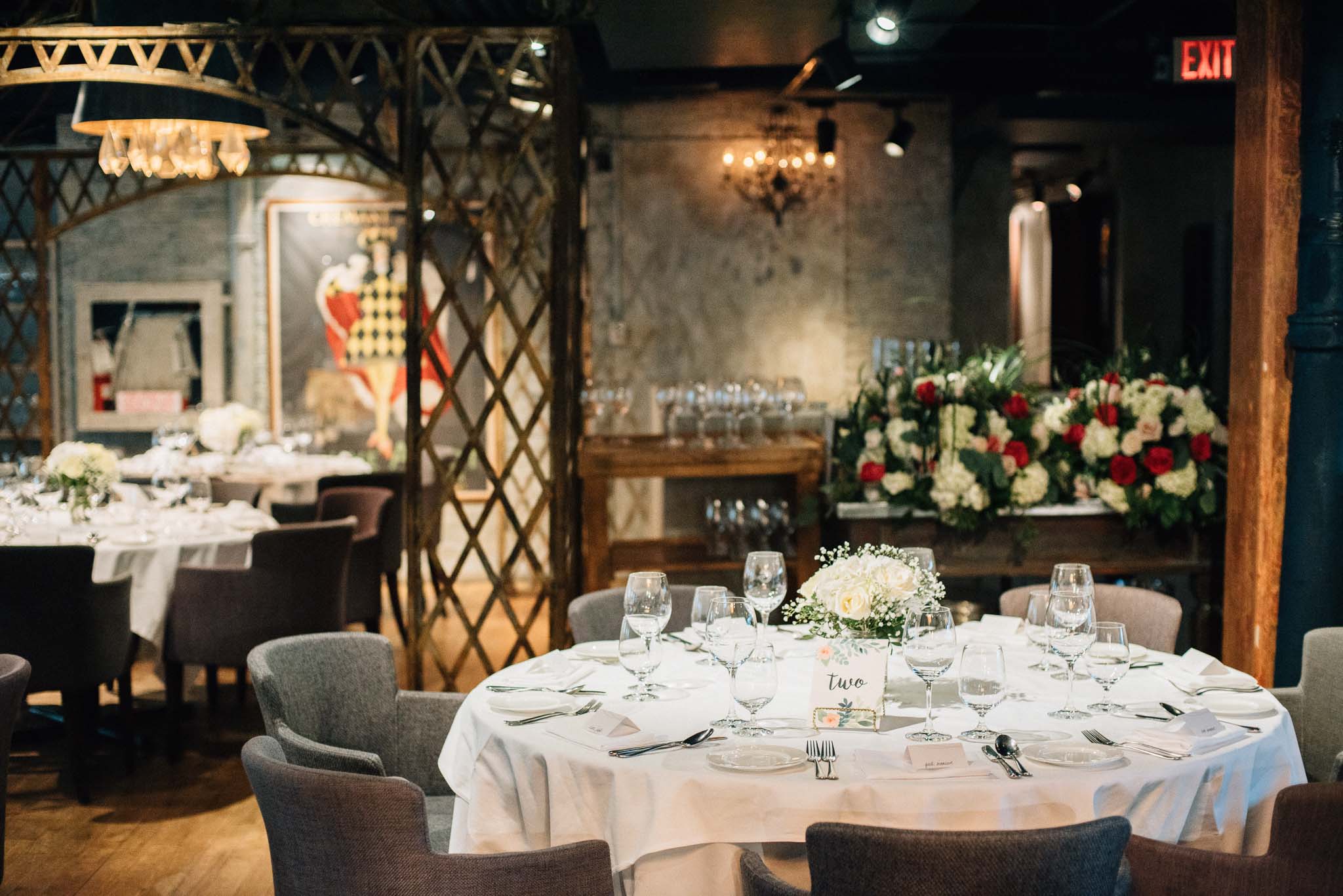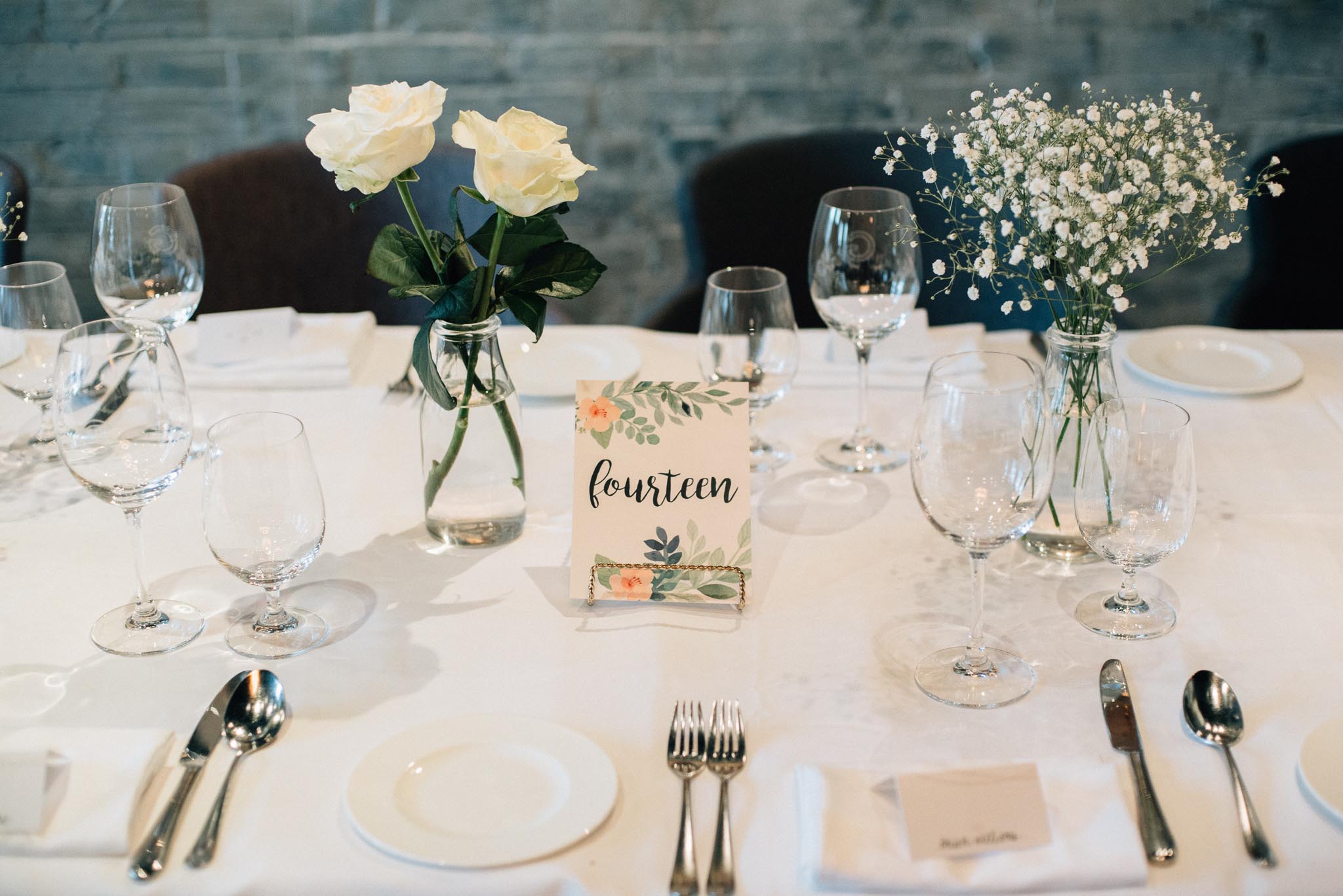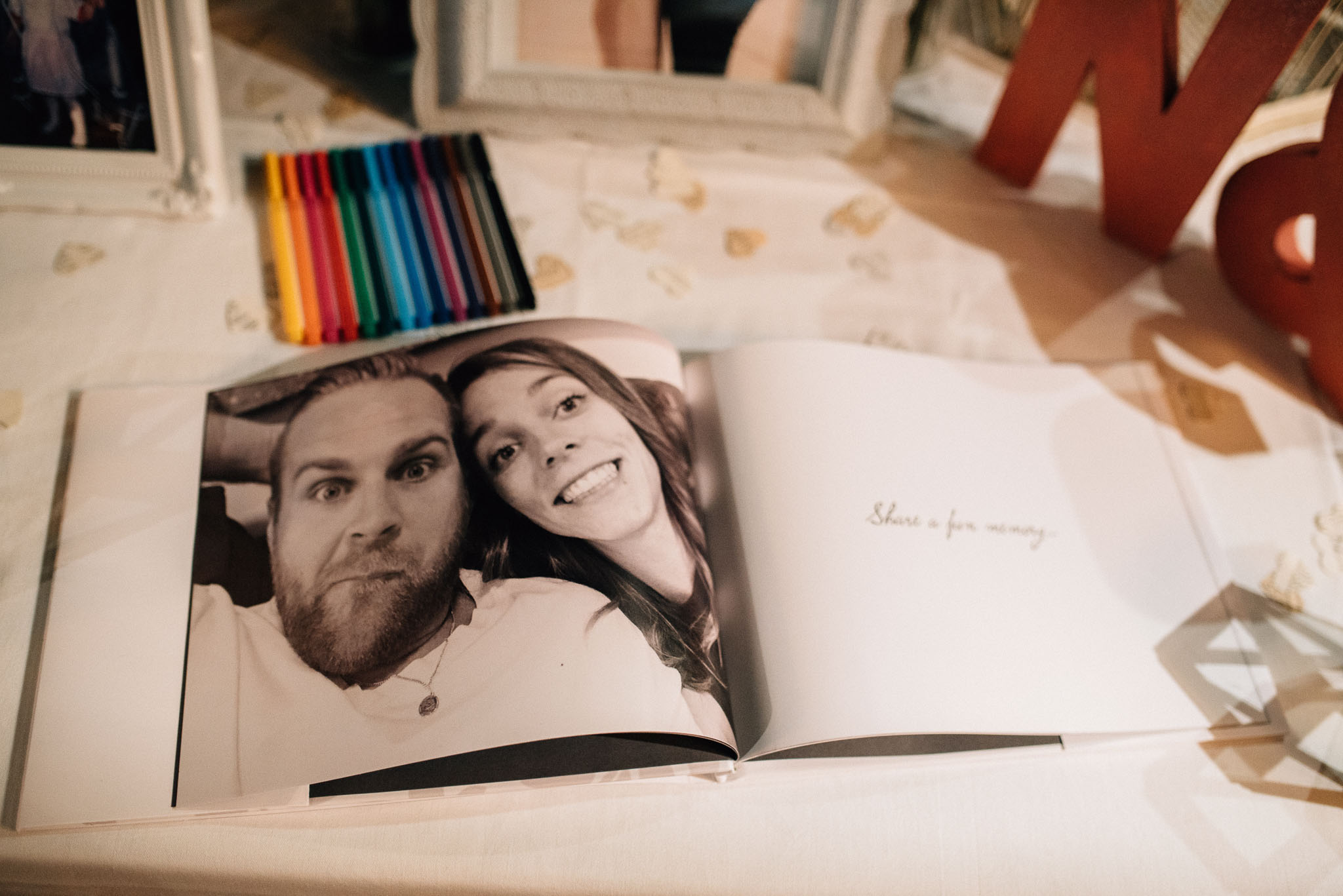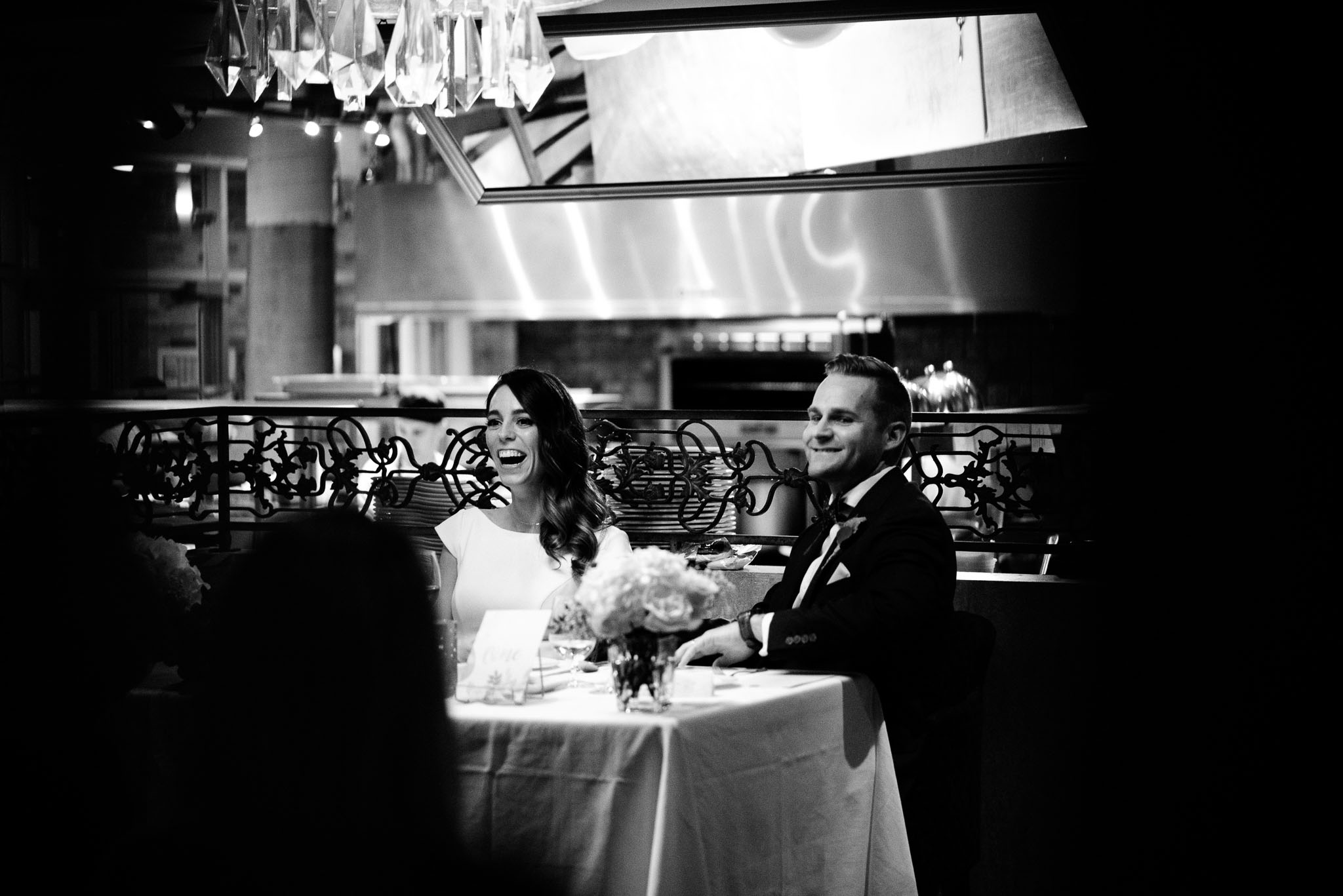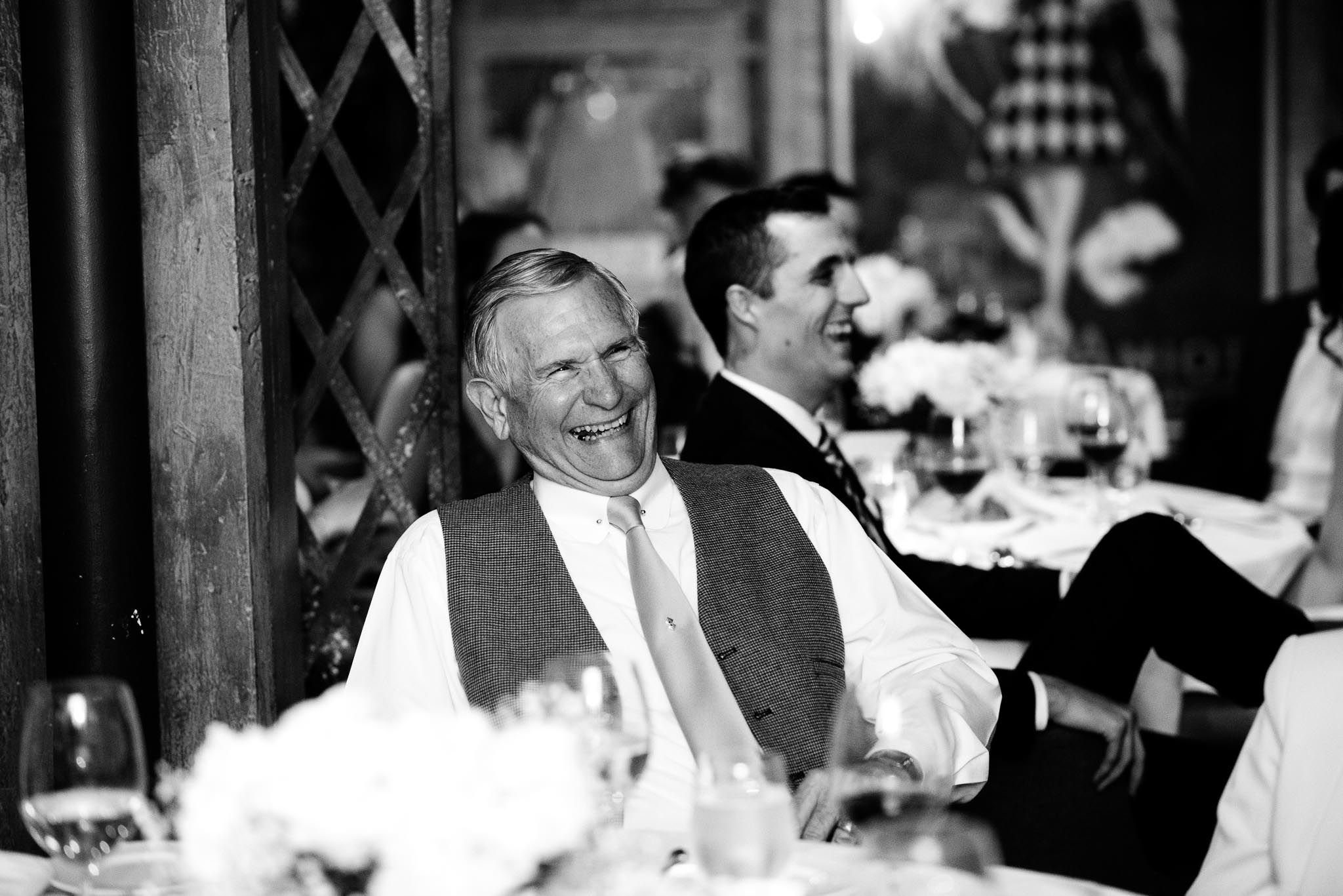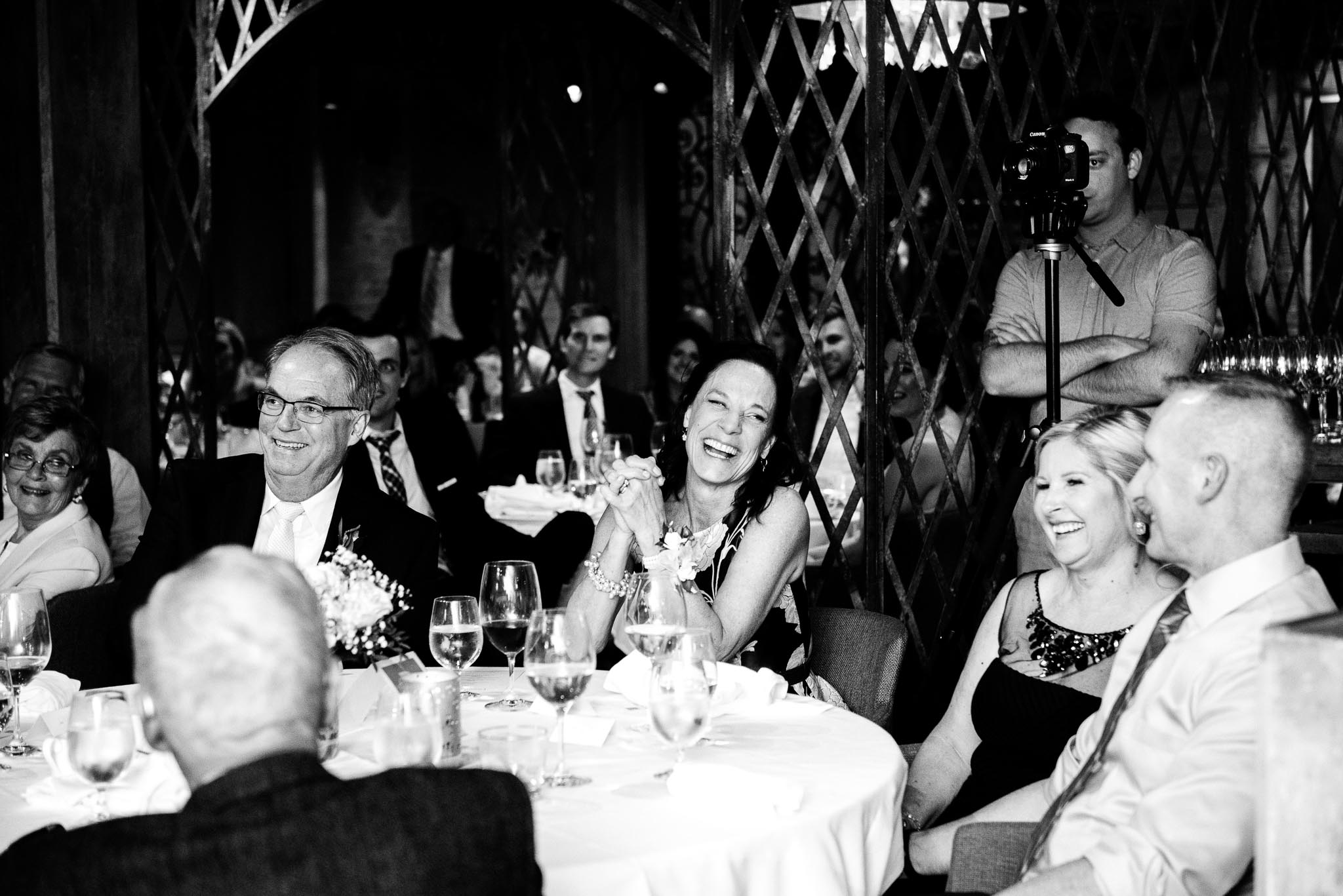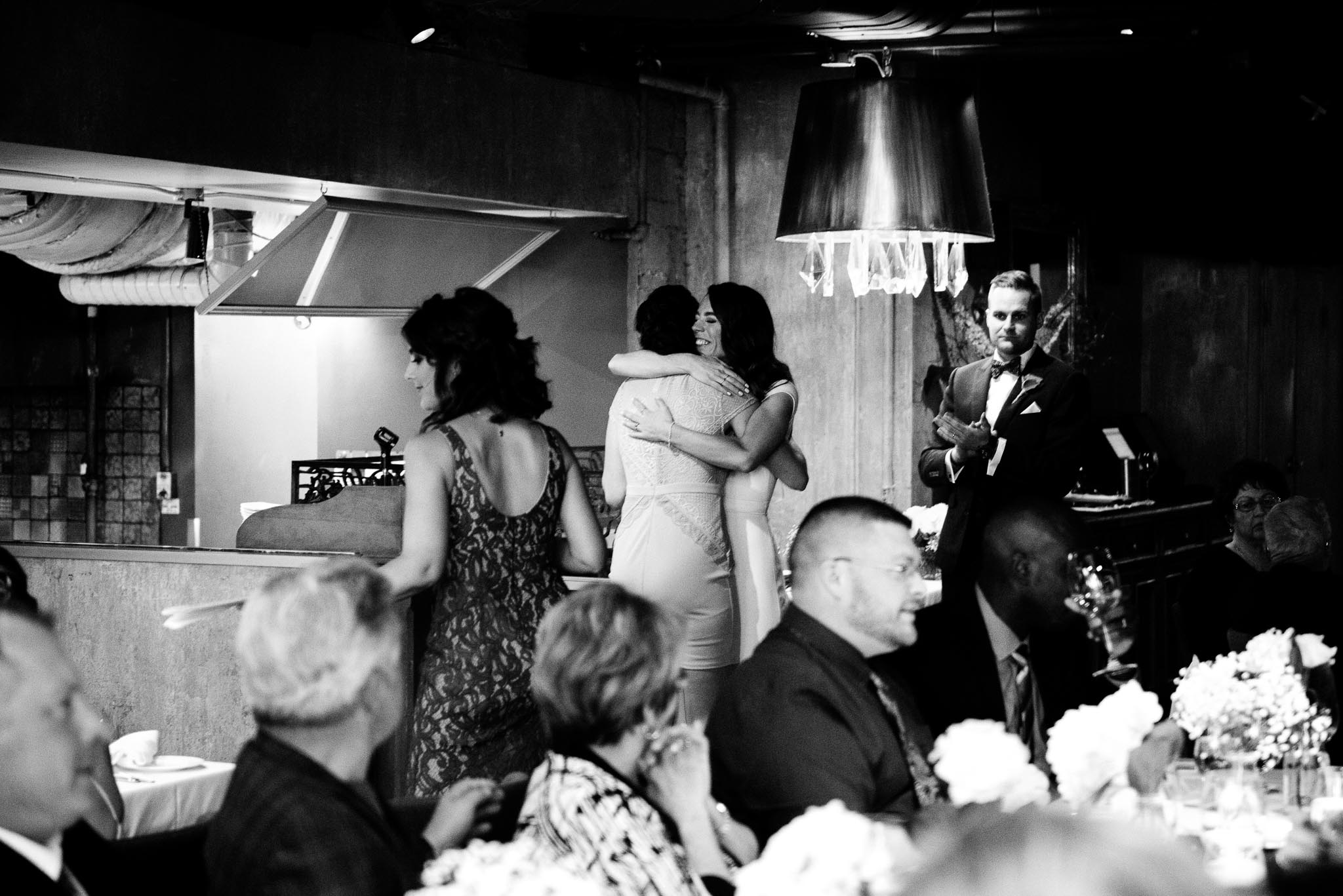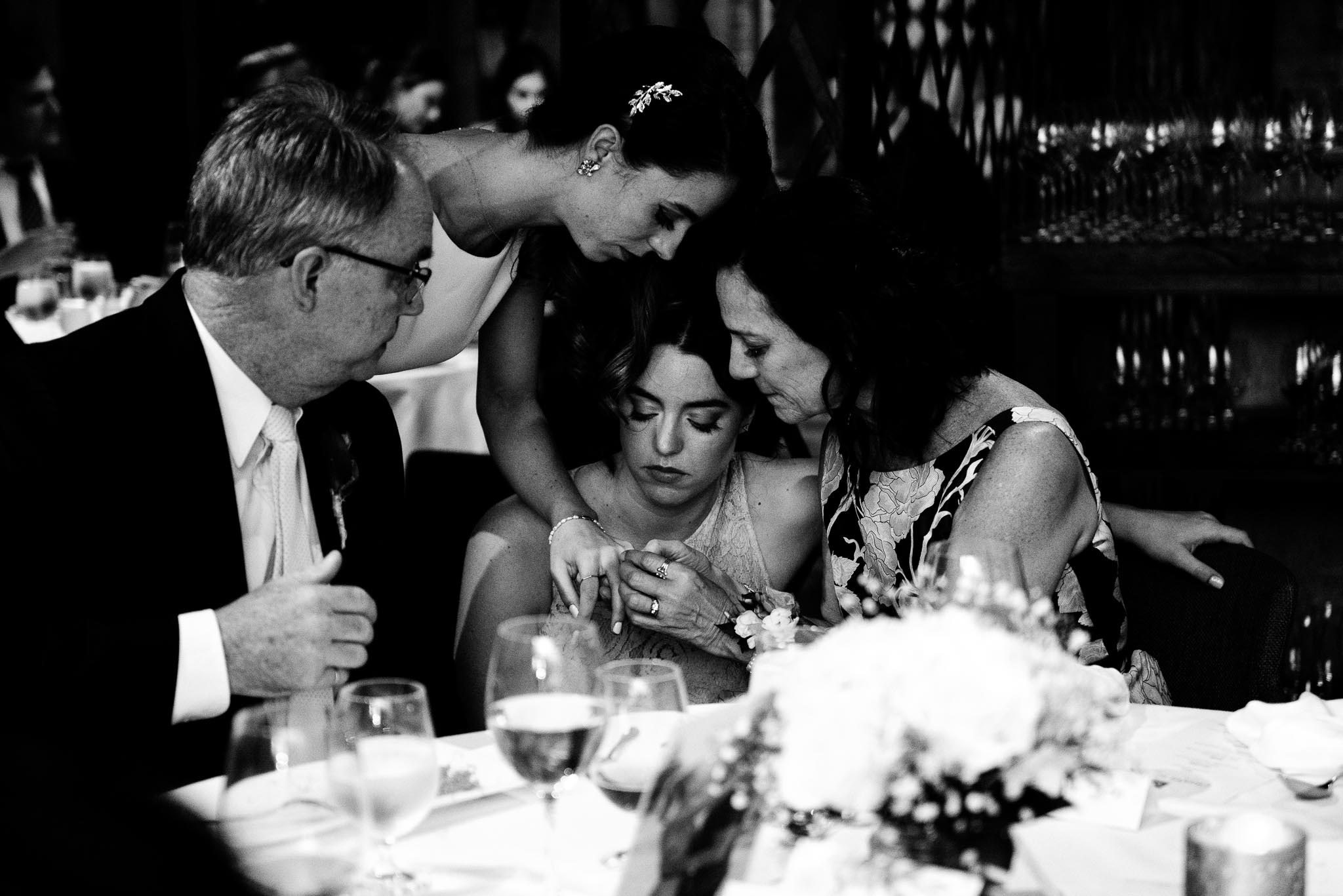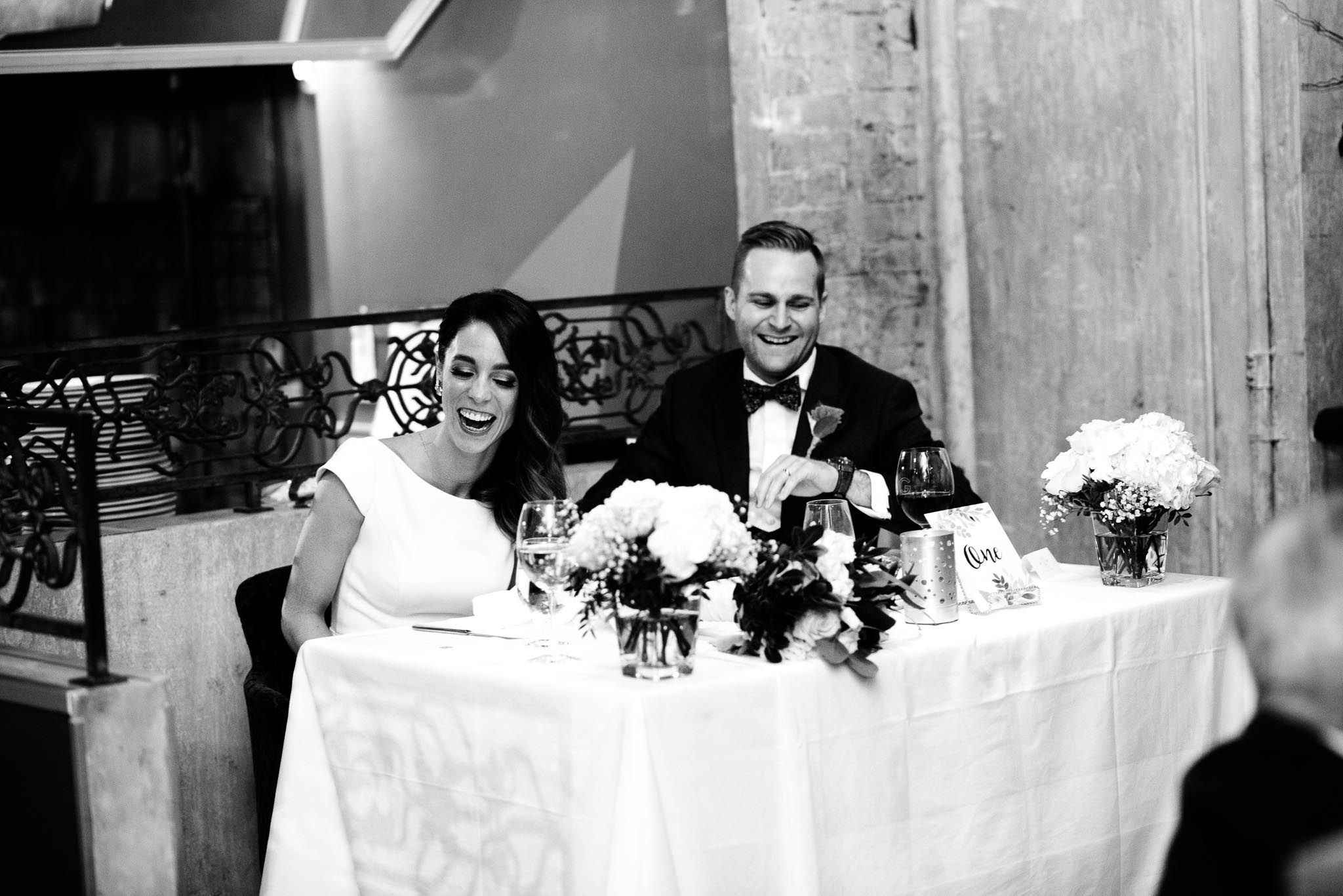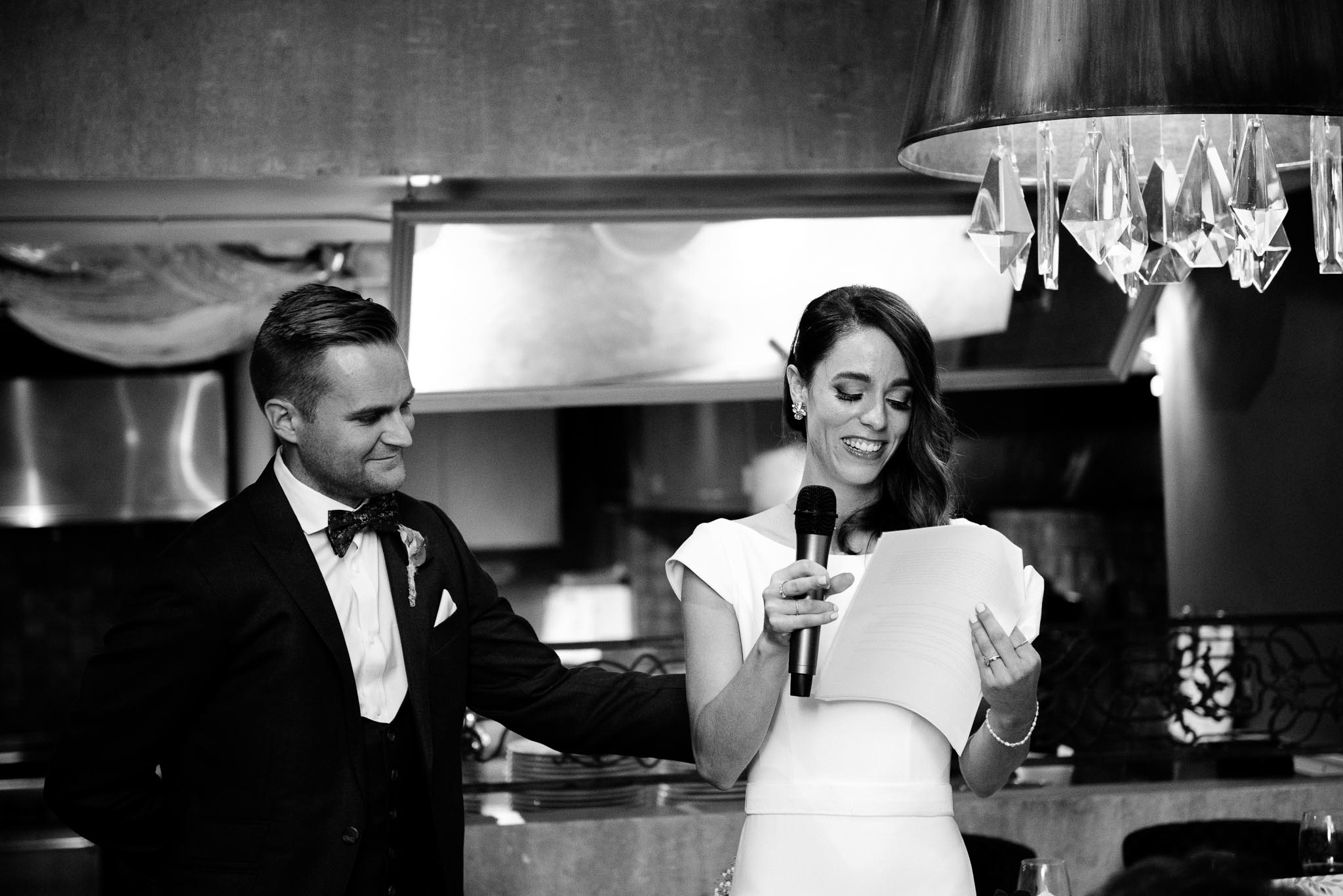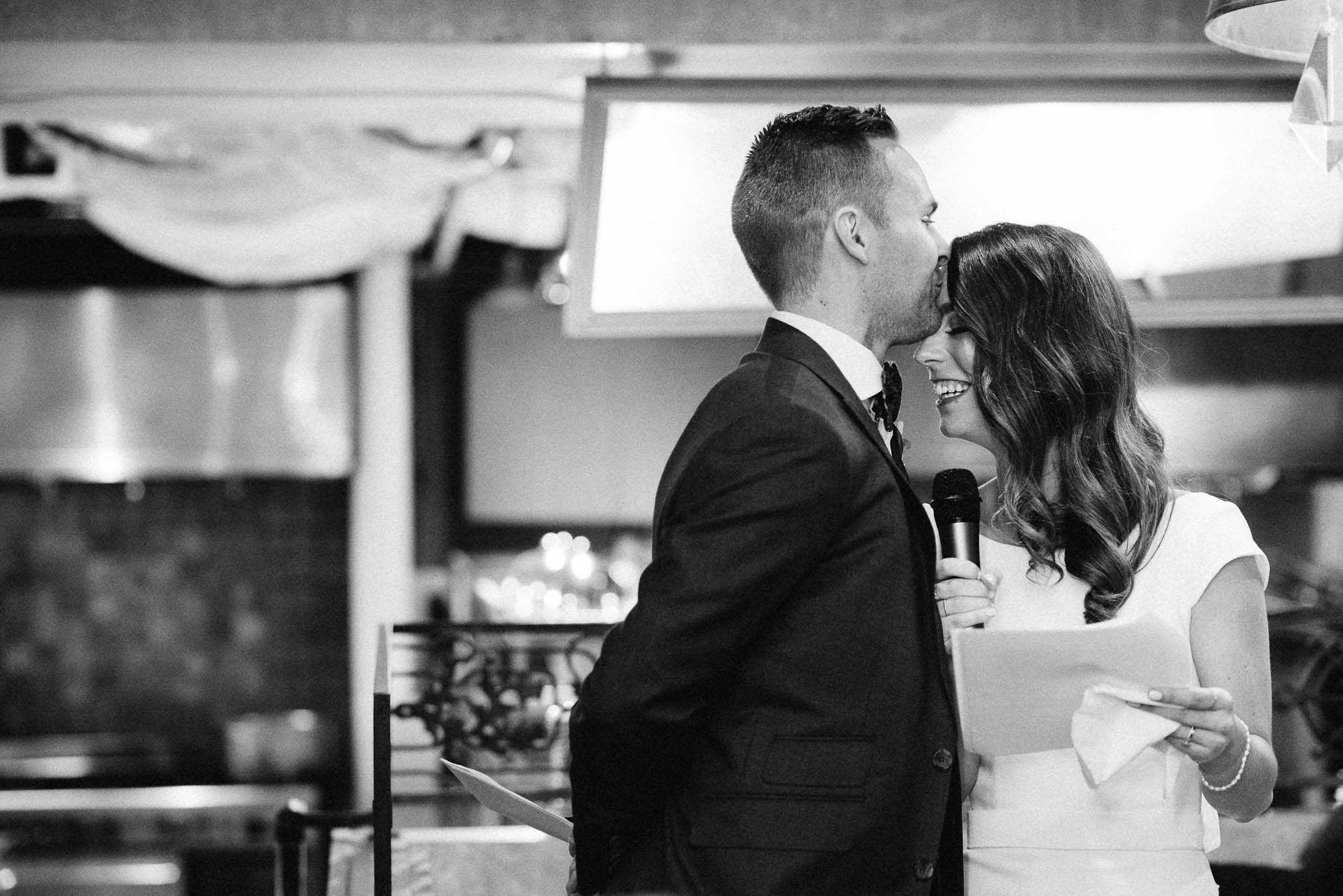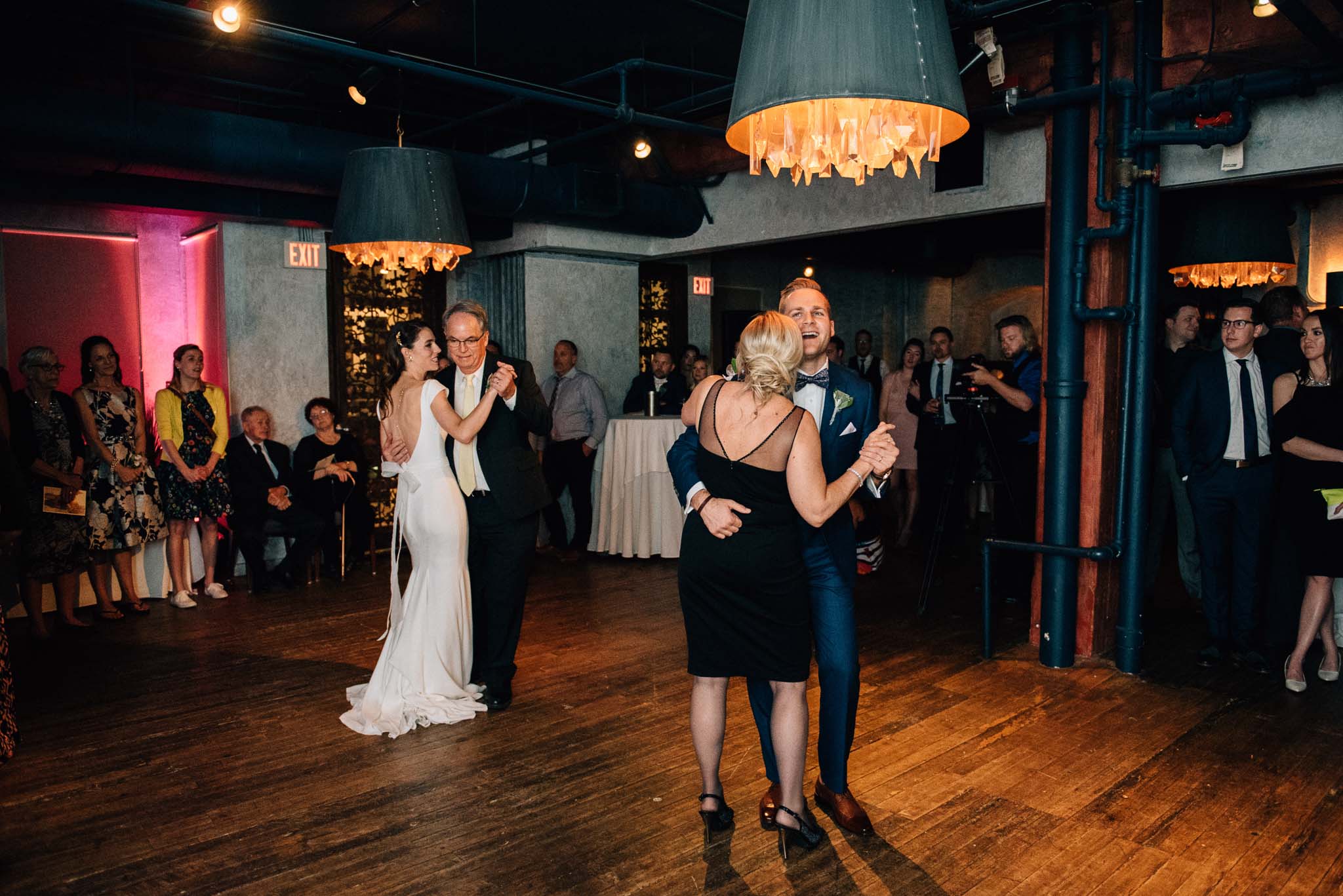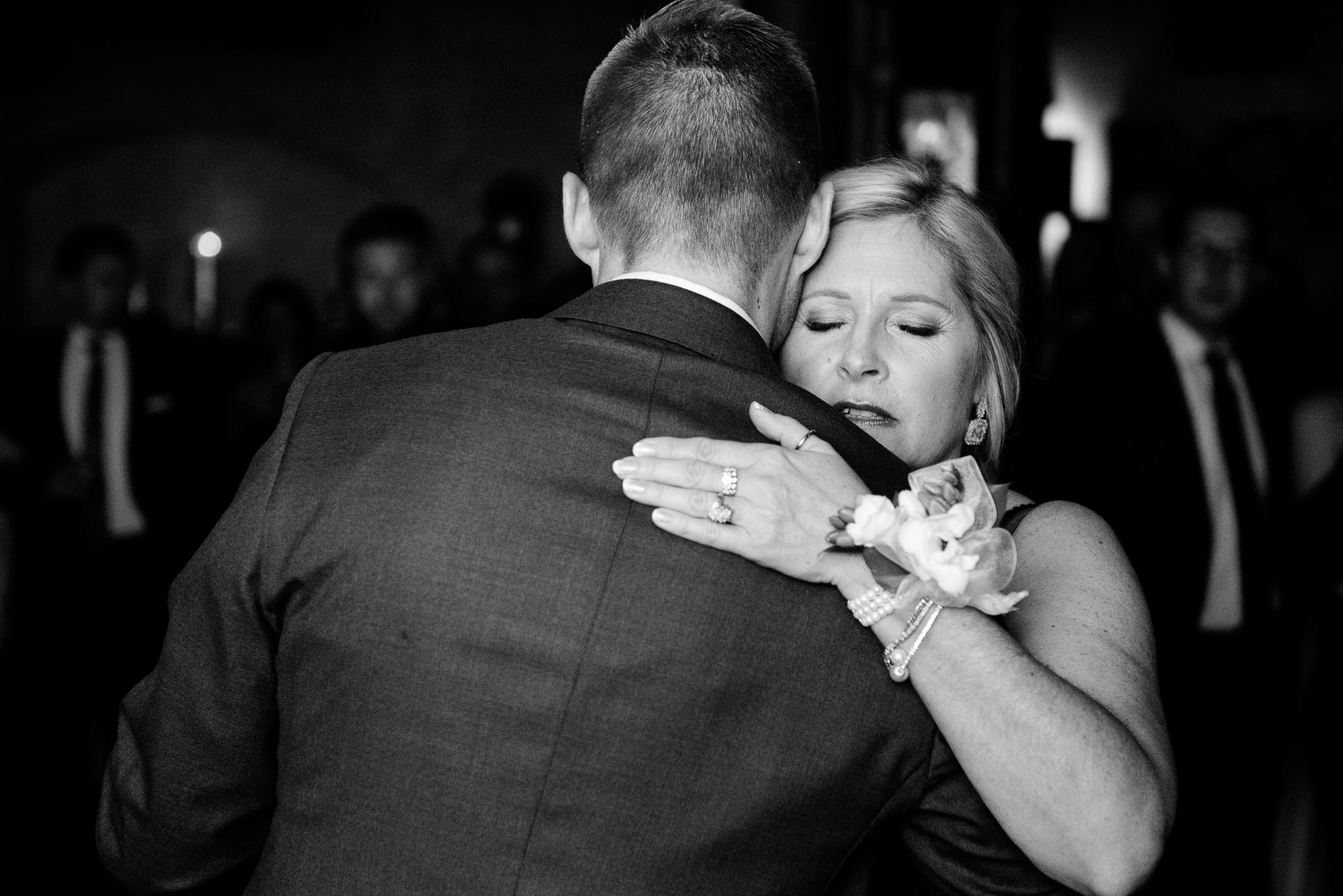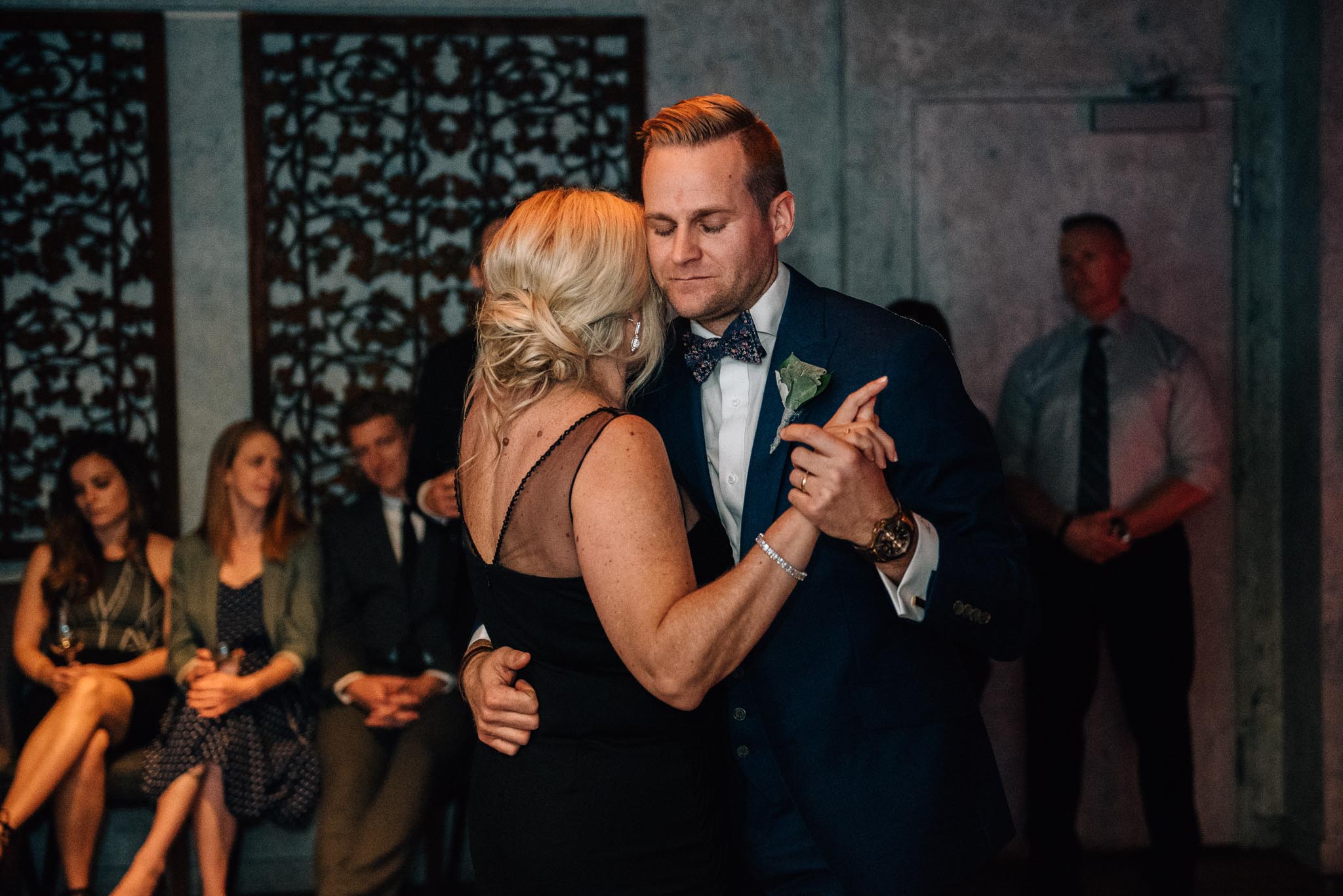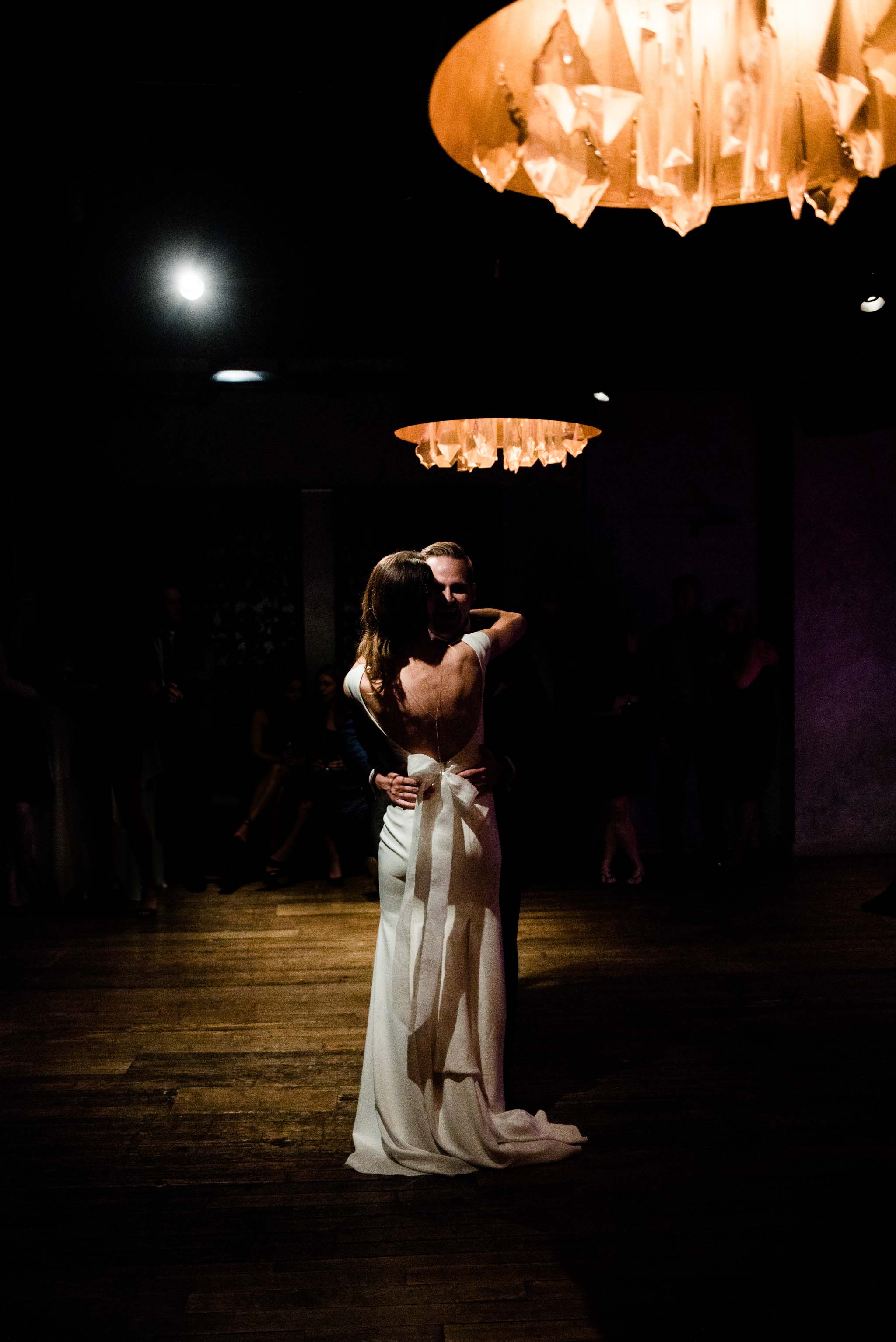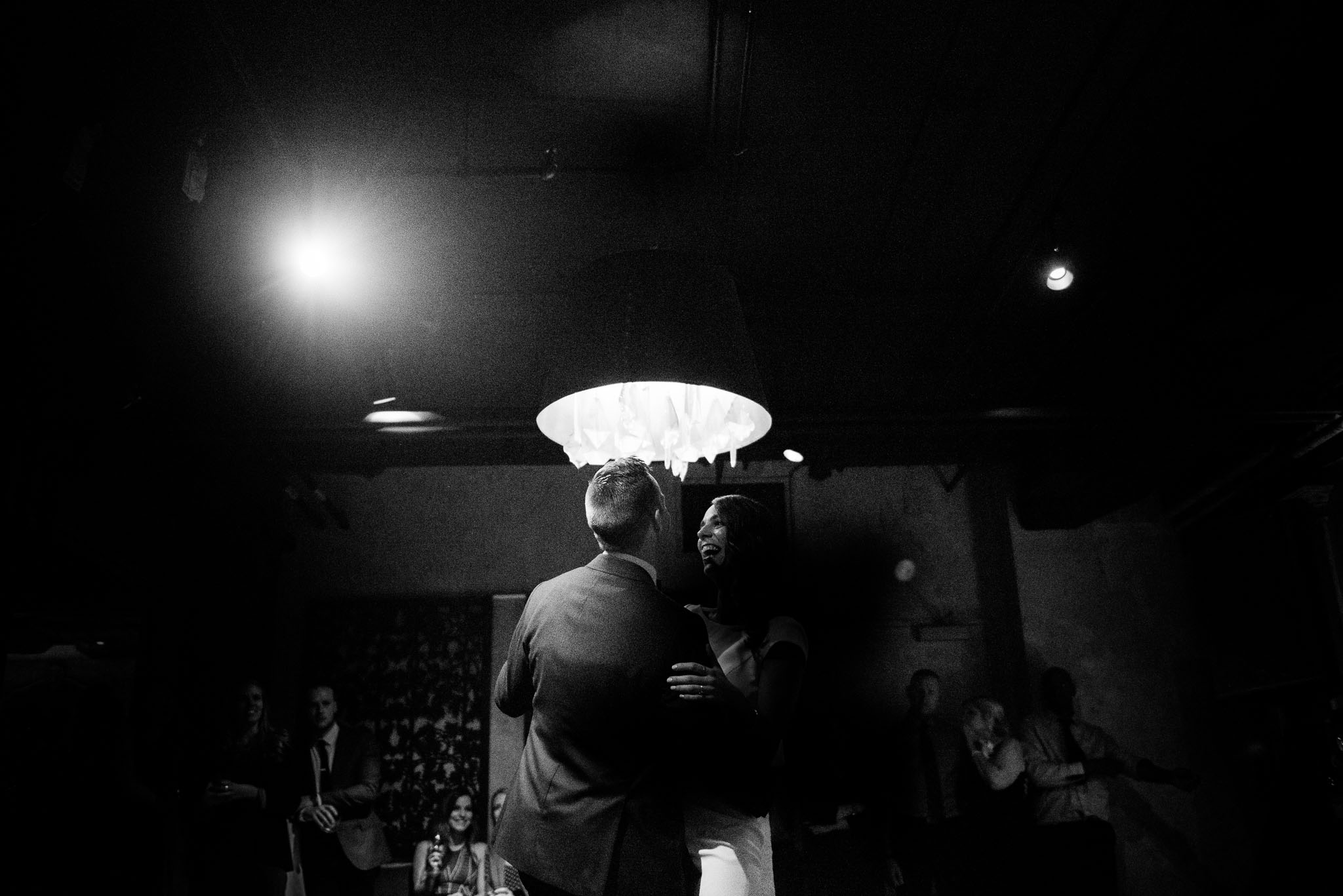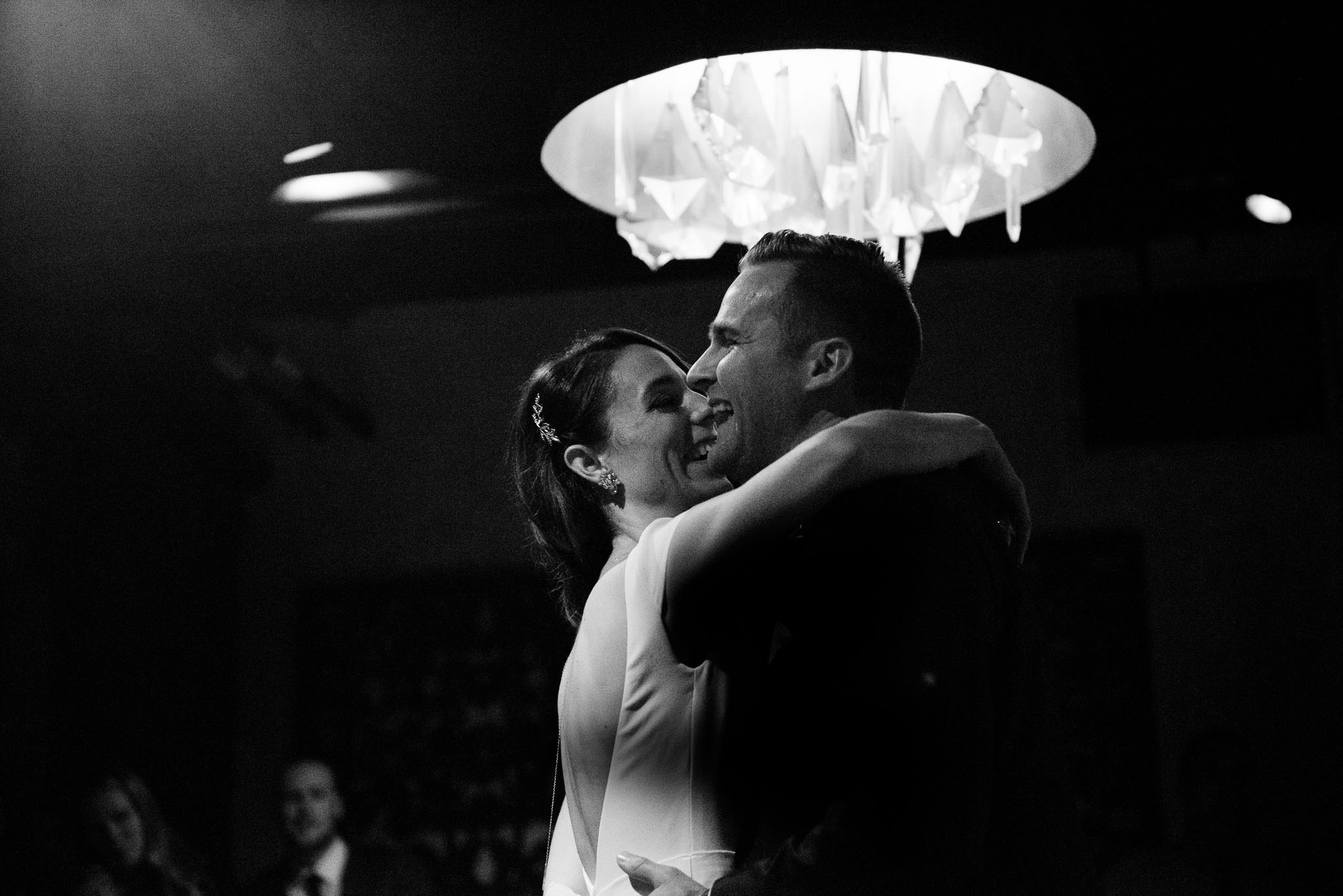 How did we meet?
I was a lonely single guy living in a town (Brantford) that was and still is about as exciting as…well….Boston Pizza on a Saturday night. The only reason I say that is because that, in fact, was the place to go for drinks on a Saturday night if you were a twenty something guy or girl in Brantford Ontario!
It was a lonely weeknight in Brantford when Brad Meloche and his soon to be wife Deanna Webb invited me to be their third wheel and attend a birthday party in downtown Toronto that weekend for Deanna's sister's best friend Kelly Jeffs.  Despite the fact that I didn't know anyone outside of Brad and Dee going to the party overly well I decided it was this or….Boston Pizza.
Fast forwarding to that fateful night in April of 2012, I was standing in line outside of a bar called "Stones Place" with a group of people waiting to get inside while embarrassingly listening to Sarah (Deanna's sister) tell me in her soft spoken tone (sarcasm) that she was going to set me up with Kelly Jeffs'  sister Carolyn. I was trying to change the subject and awkwardly dismiss Sarah's offers in line mainly because:
I don't like being "set-up". It's awkward and when this so called "set-up" has happened in the past, the rest of the night you can feel the eyes of the "setter-upper" on you and you're expected to give frequent updates throughout the night based on your progress…..Not for me.
It was not long before Sarah returned to introduce me to Carolyn Jeffs, a cute girl who looked to be around my age and looked about as embarrassed as I probably did throughout the introduction. Later in the night I was much more…courageous than earlier and as a result, began talking with Carolyn and asking her questions to find out what she was all about. The conversation was going well and this resulted in some dancing followed by more conversation.
The night was coming to an end and I was just getting to know this fun and cute nurse who was very easy to talk to. Being as my birthday was the following week Carolyn invited me to Toronto for dinner to celebrate my birthday which ended up being our first official date! The rest is history.
At this time I think it's only appropriate to thank Brad and Deanna Meloche for inviting me out that night, Kelly Jeffs for it being her birthday, Sarah Nicholson for kindly/aggressively introducing me to Carolyn and last but not least Carolyn…..for drinking enough that first night to think I was up to her standards or at least……close enough.  -Nick

What is your wedding theme/style?
To be honest, I don't think that we really came up with a theme or colour palette. We just went with the feel. If we liked the feel, we said yes ☺.
What 3 words best describe your wedding?
Simple, intimate, kick-ass
What made this venue the one for you?
Nick and I both walked into this venue and immediately fell in love. Again, the 'feel' was right. Inside the restaurant there is a cozy, intimate and romantic air. The restaurant has beautiful décor – I especially love the vines that cover the windows and the exposed brick! But my favourite part is the courtyard out back. Surrounded by old building, you forget that you are in the busyness of downtown Toronto. Not only that, George is known for its amazing food. This again, was something we wanted to have as part of our special day.
How did you know that you found the right photographer?
I had been looking online for restaurant venues in Toronto when I came across Anastasia's photos from a wedding at Caffino Restaurant; they were stunning! You could literally see and feel the love that this couple had for each other through her photographs. Looking at her reviews, no one had a bad thing to say. I immediately picked up my phone to leave her a message. Within five minutes she had called me back and I felt like I was talking to an old friend. After meeting her in person, I remember going home and telling Nick that I wanted to be actual friends with her! Anastasia's creativity and talent is evident through her work. In addition, her warm personality makes anyone feel comfortable in front of the camera. Nick and I were absolutely sure that we found the right photographer for our big day.
—
You are the sweetest! I felt that way after hanging out with you guys too!
Thanks so much for inviting me into your life to document this happy time – It's truly been such an honour <3
—
Vendors:

Bride's Dress: Mikaella Bridal | Mikaellabridal.com | @mikaellabridal
Bride's Dress Shop: Klienfeld Bridal Boutique Canada | Klienfeldbridal.ca
Bride's Shoes: Rachel Simpson | Rachelsimpsonshoes.co.uk | @rachelsimpsonshoes
Bride's Engagement Ring: Anne Sportun Fine Jewellery | Annesportun.com | @annesportun
Makeup: Priceless Beauty| Priceless-beauty.com | @pricelessbeautygram
Bridal Hair: All Dolled Up Studio | @alldolledupstudio
Grooms Suit: Indochino | @indochino
Venue: George Restaurant | Georgeonqueen.com
Videographer: Steve Shilson of Straylight Films | Straylightfilms.ca
Flowers: Elizabeth Munro Design | Munroflowers.com
Officiant: All Seasons Weddings | allseasonsweddings.com