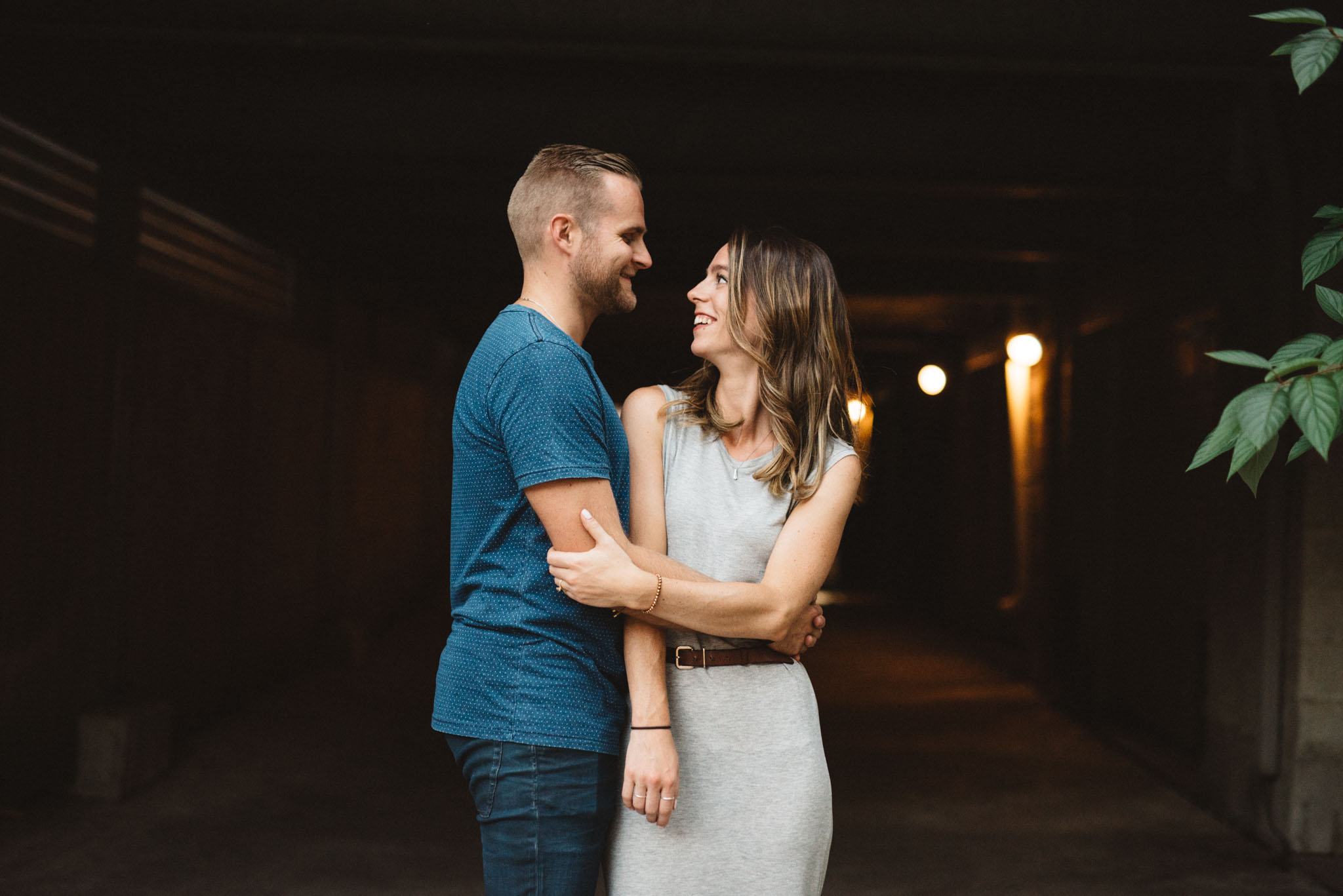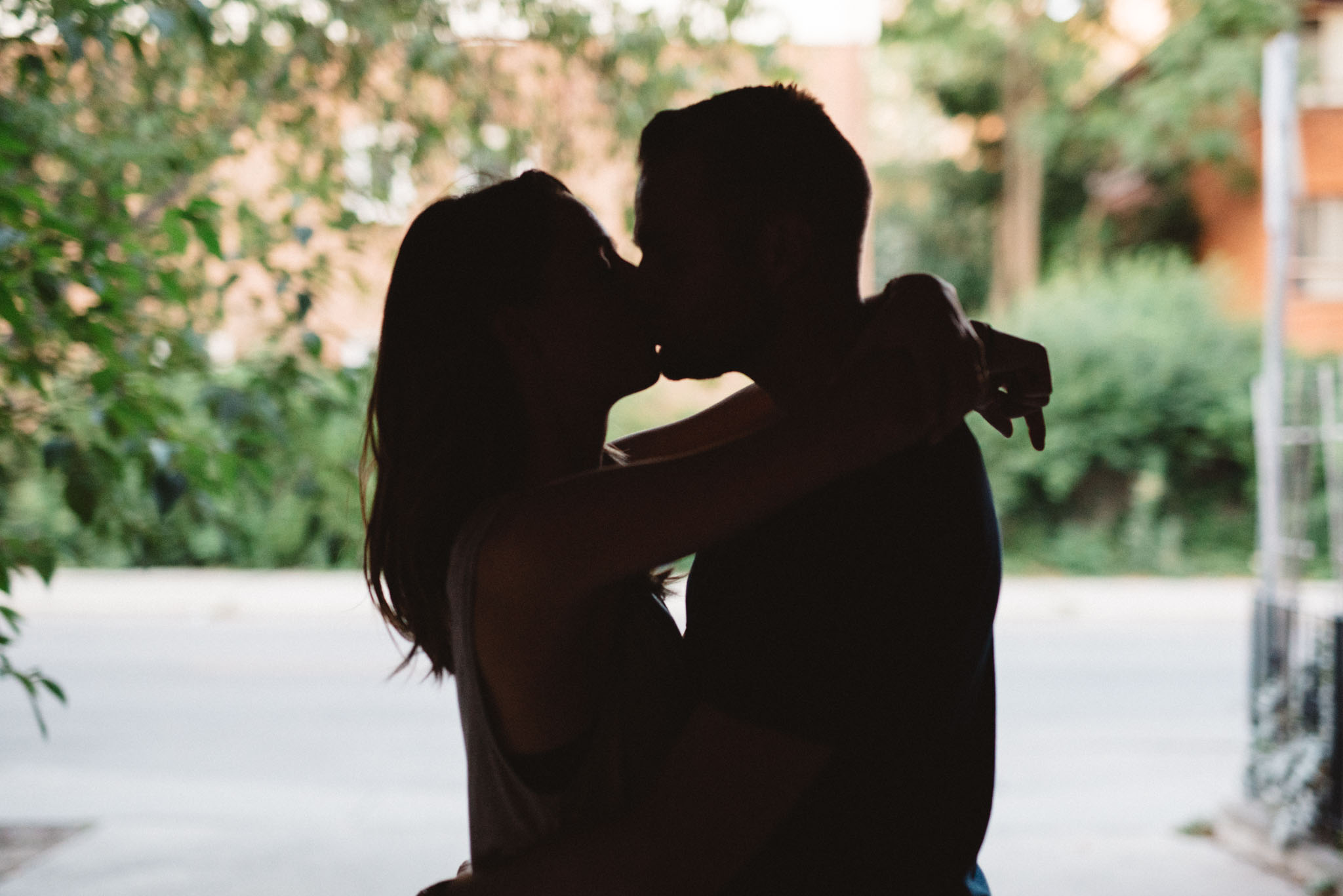 My evening with Carolyn & Nick left me feeling so zen and heart-full.
This session was so relaxed, free-flowing and easy-going.
We explored their neighbourhood (King West) and snapped some shots when the light and locations felt right.
I had such a great time hanging out with these two and documenting this time in their lives.
Can't wait for their George restaurant wedding next May <3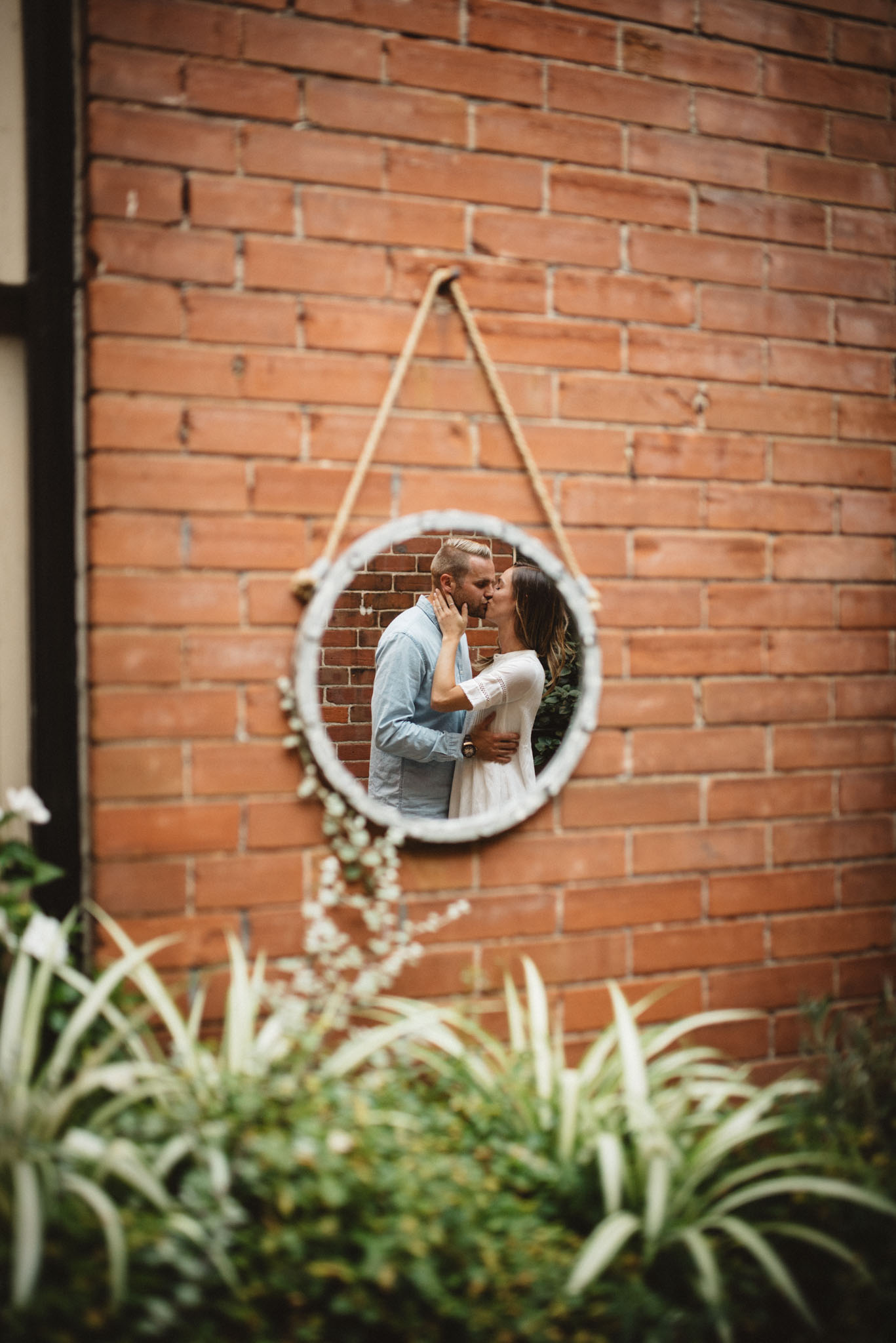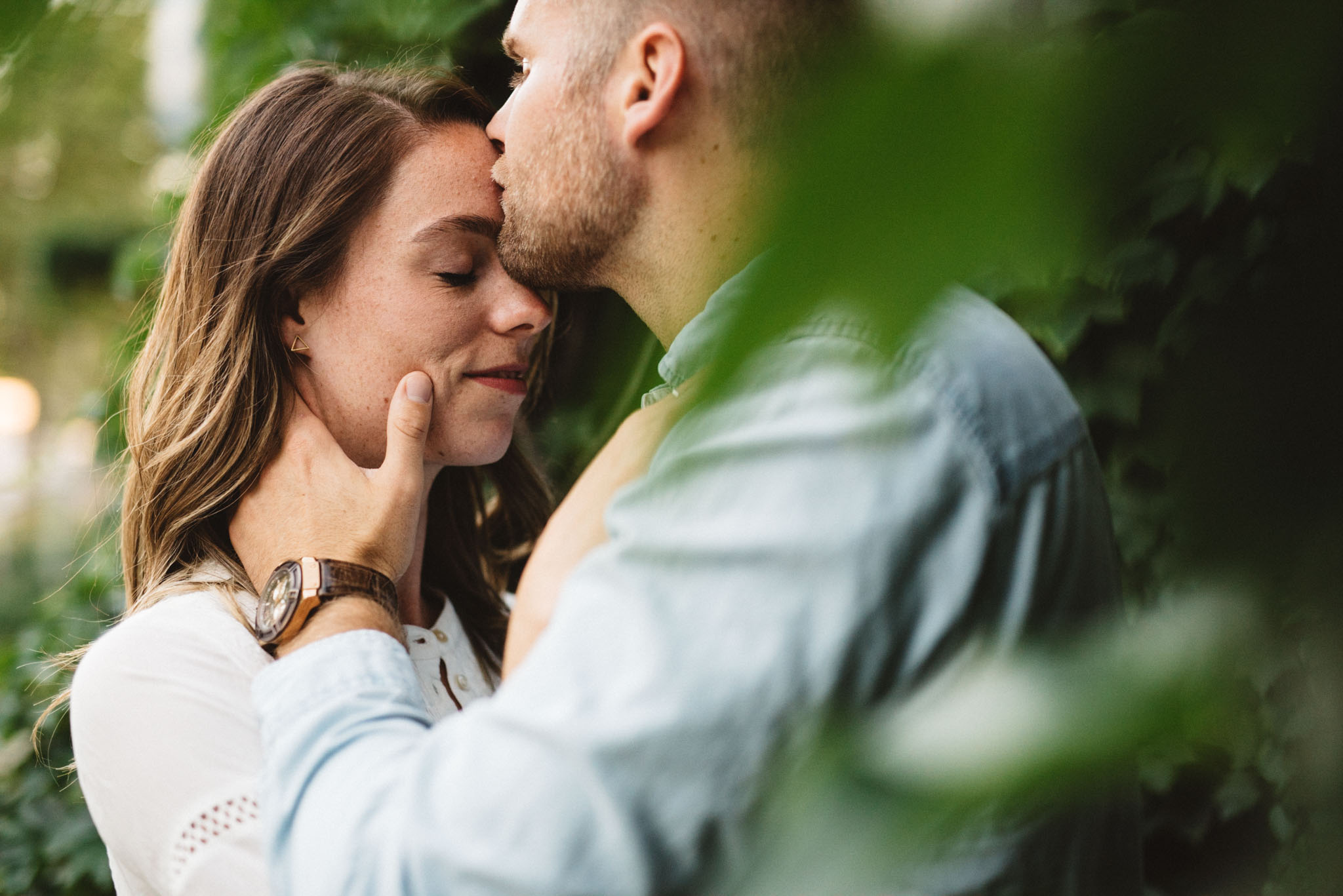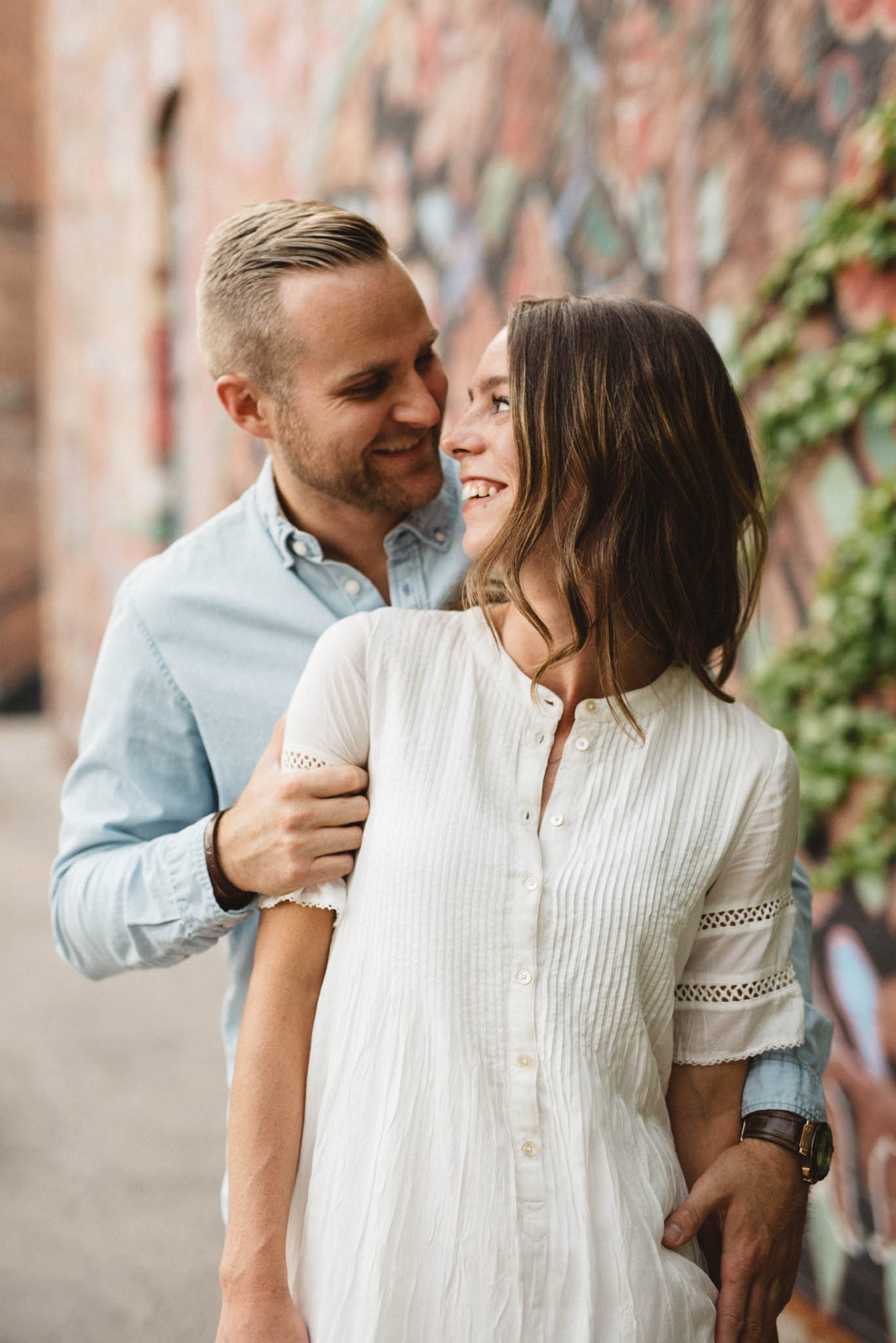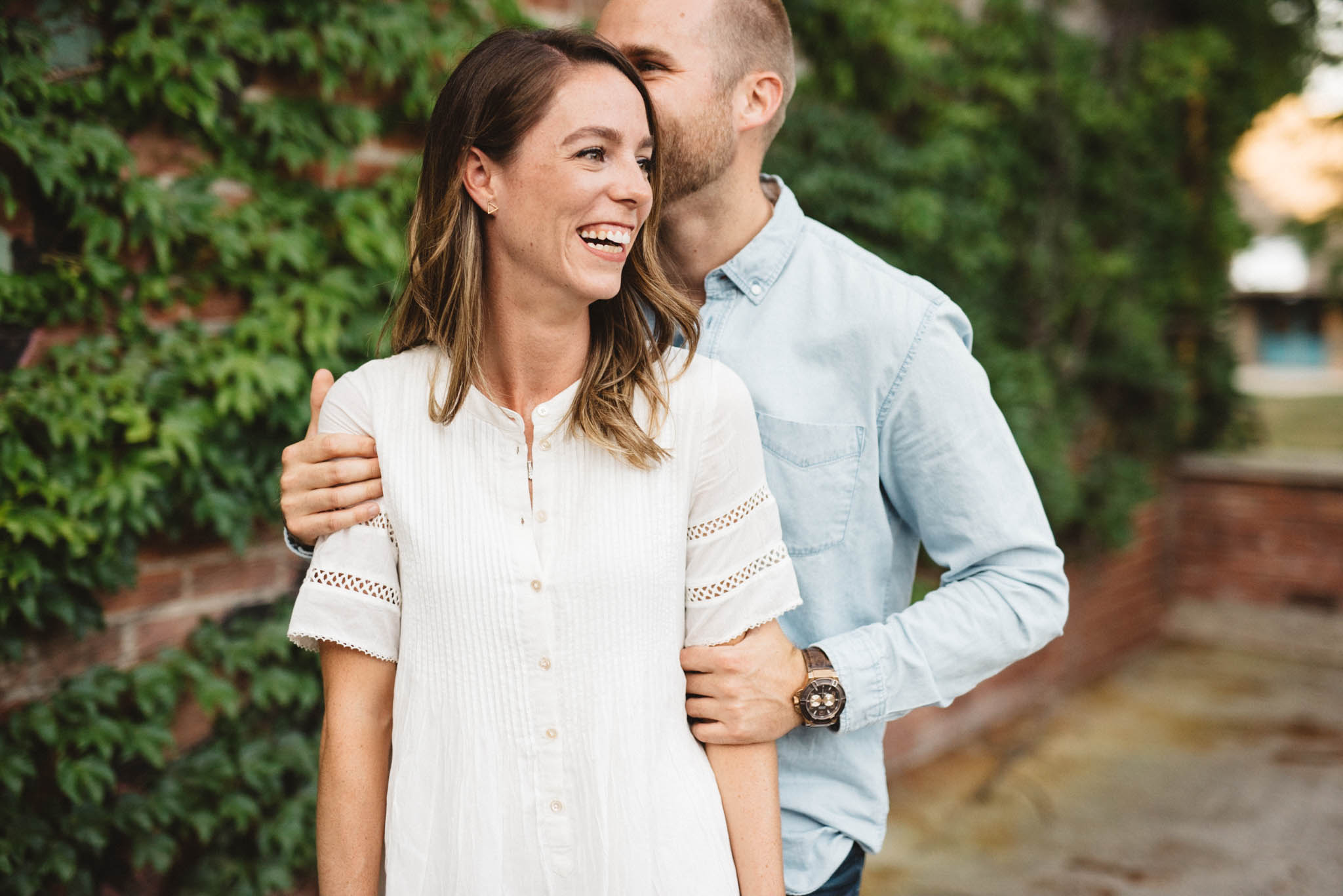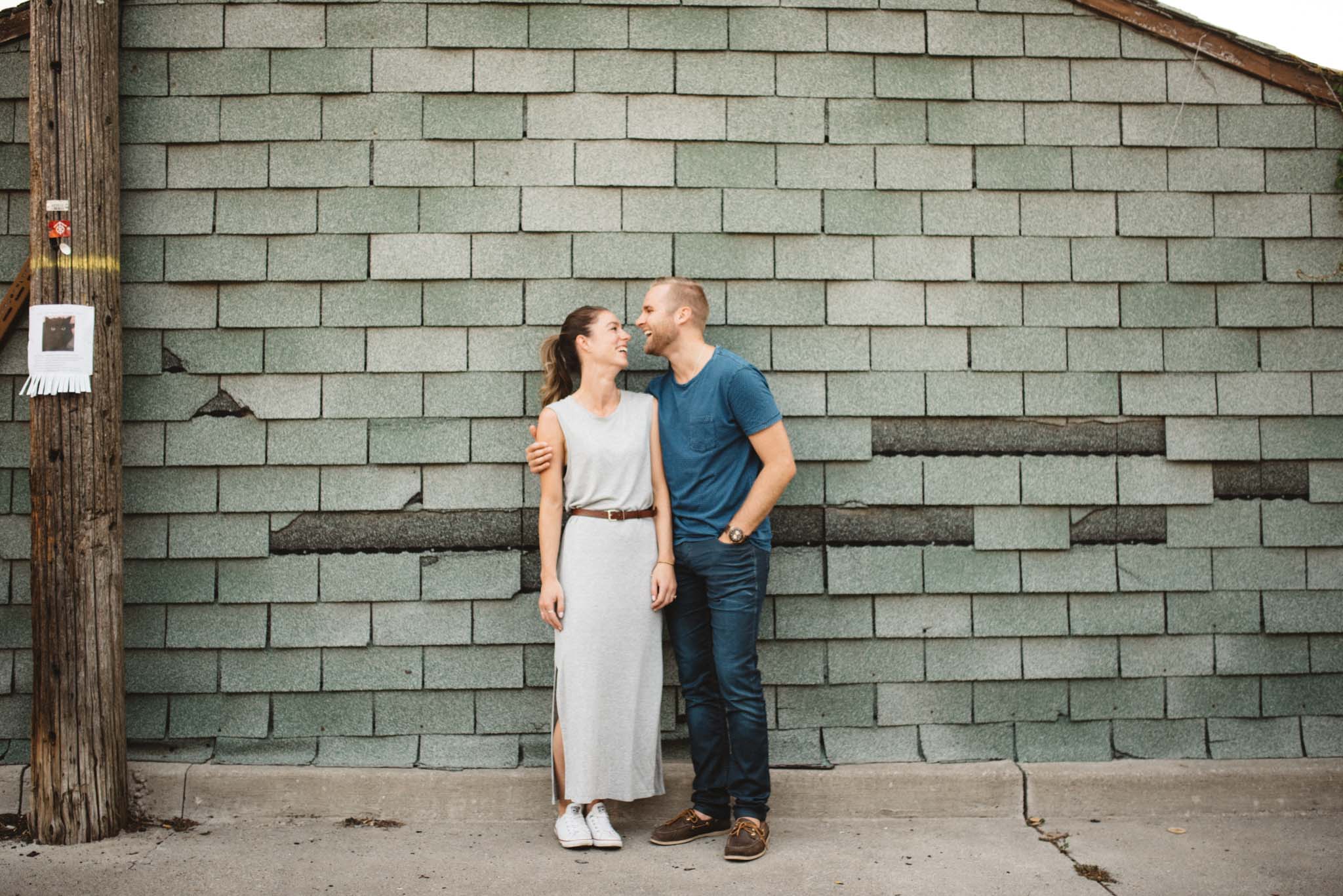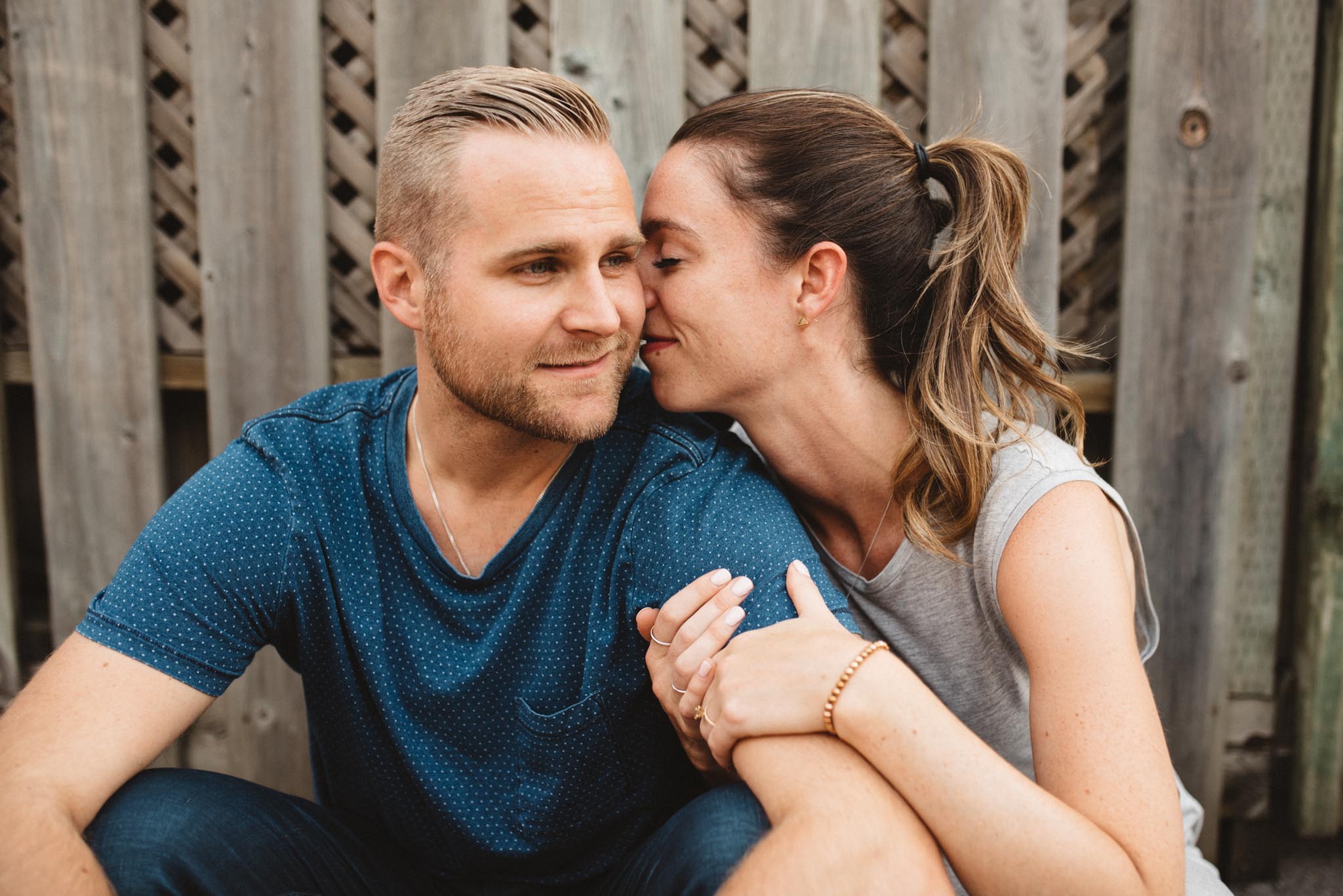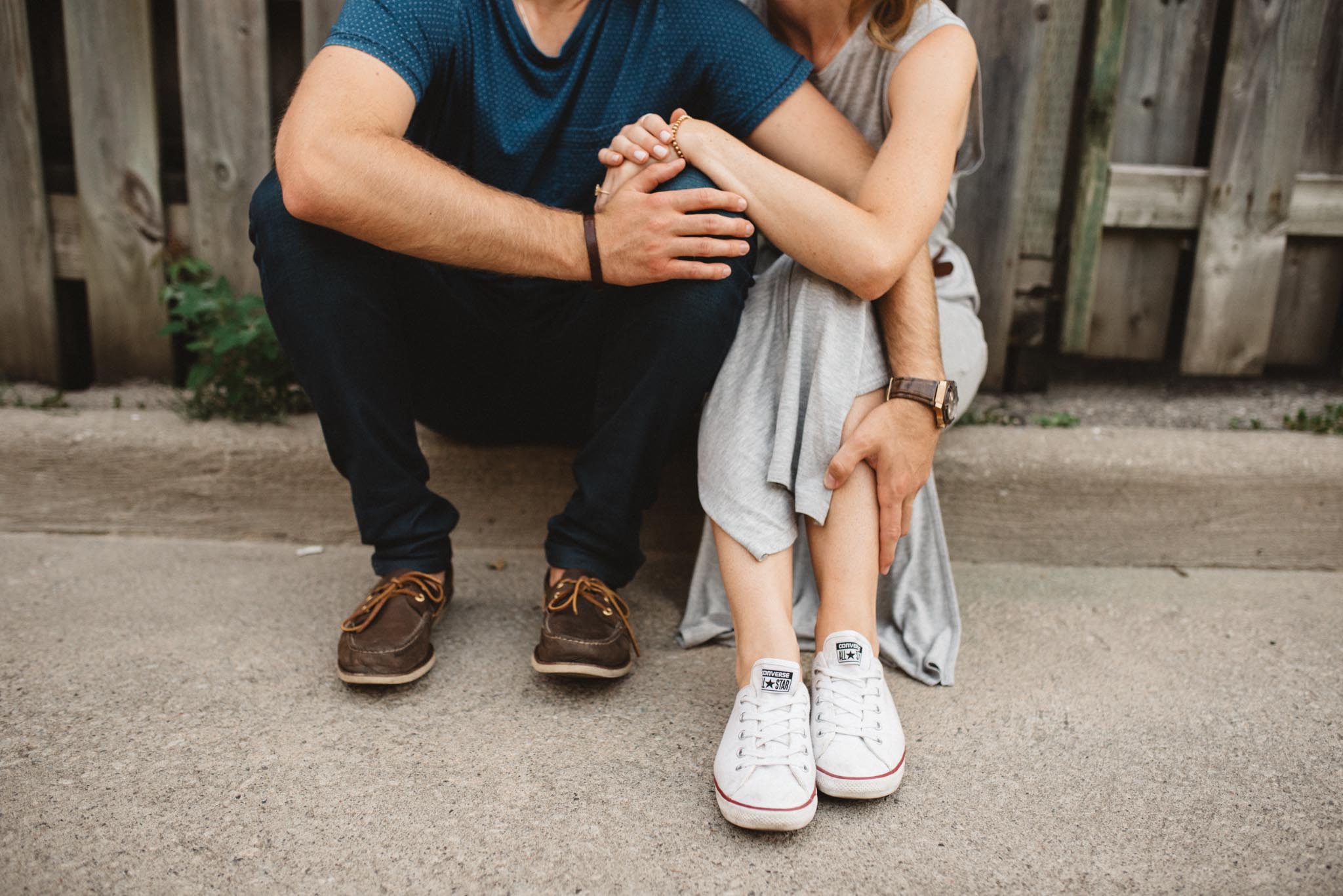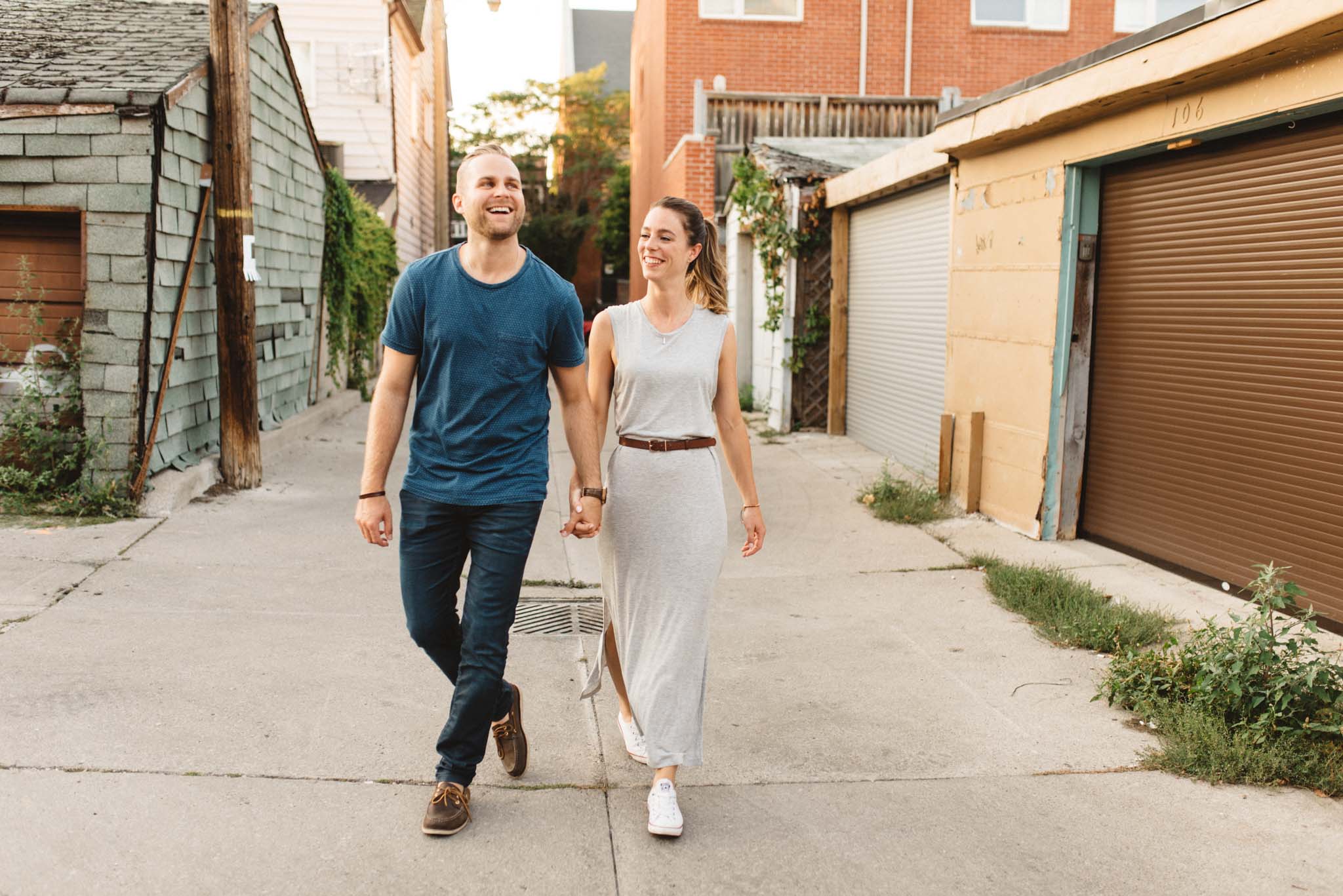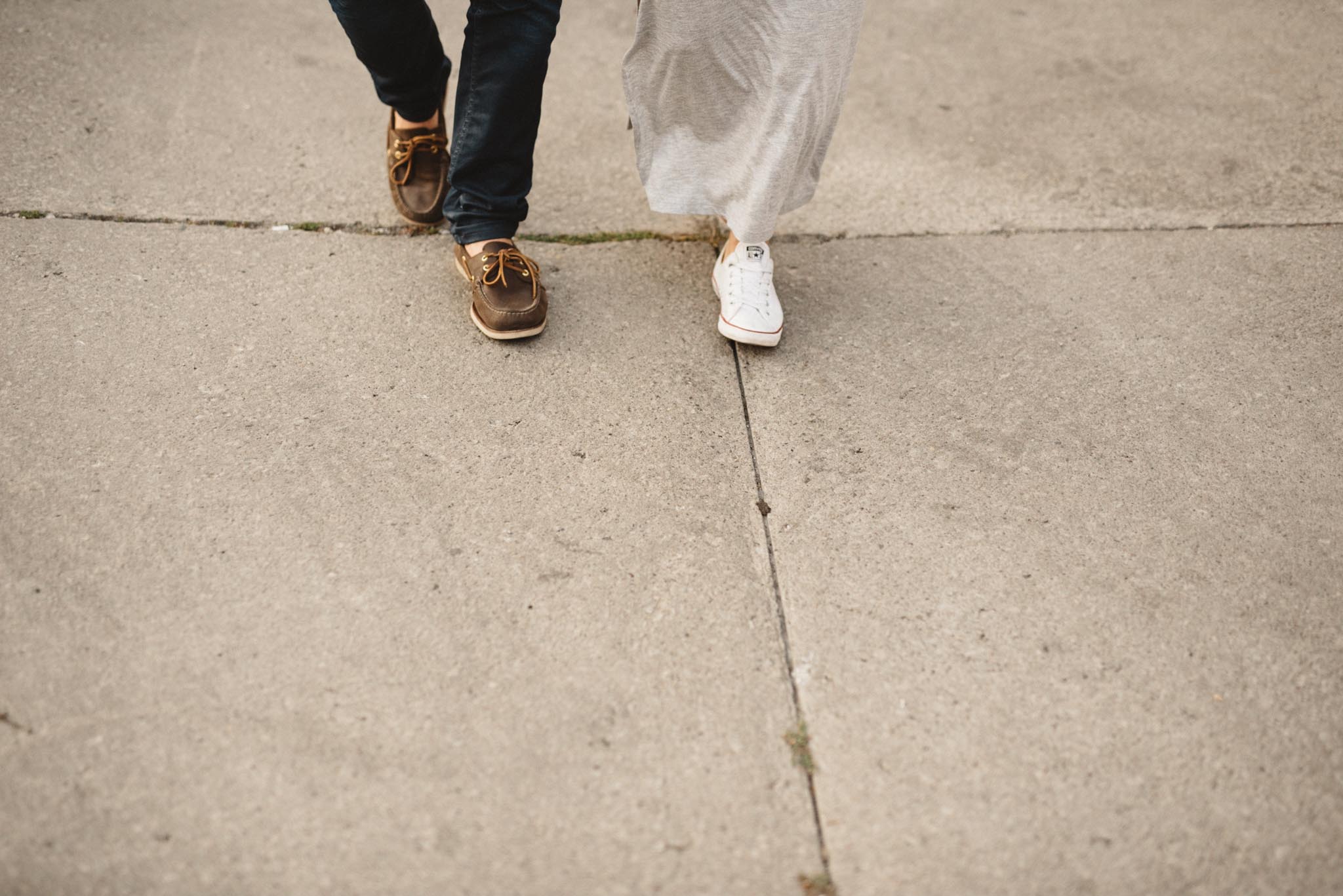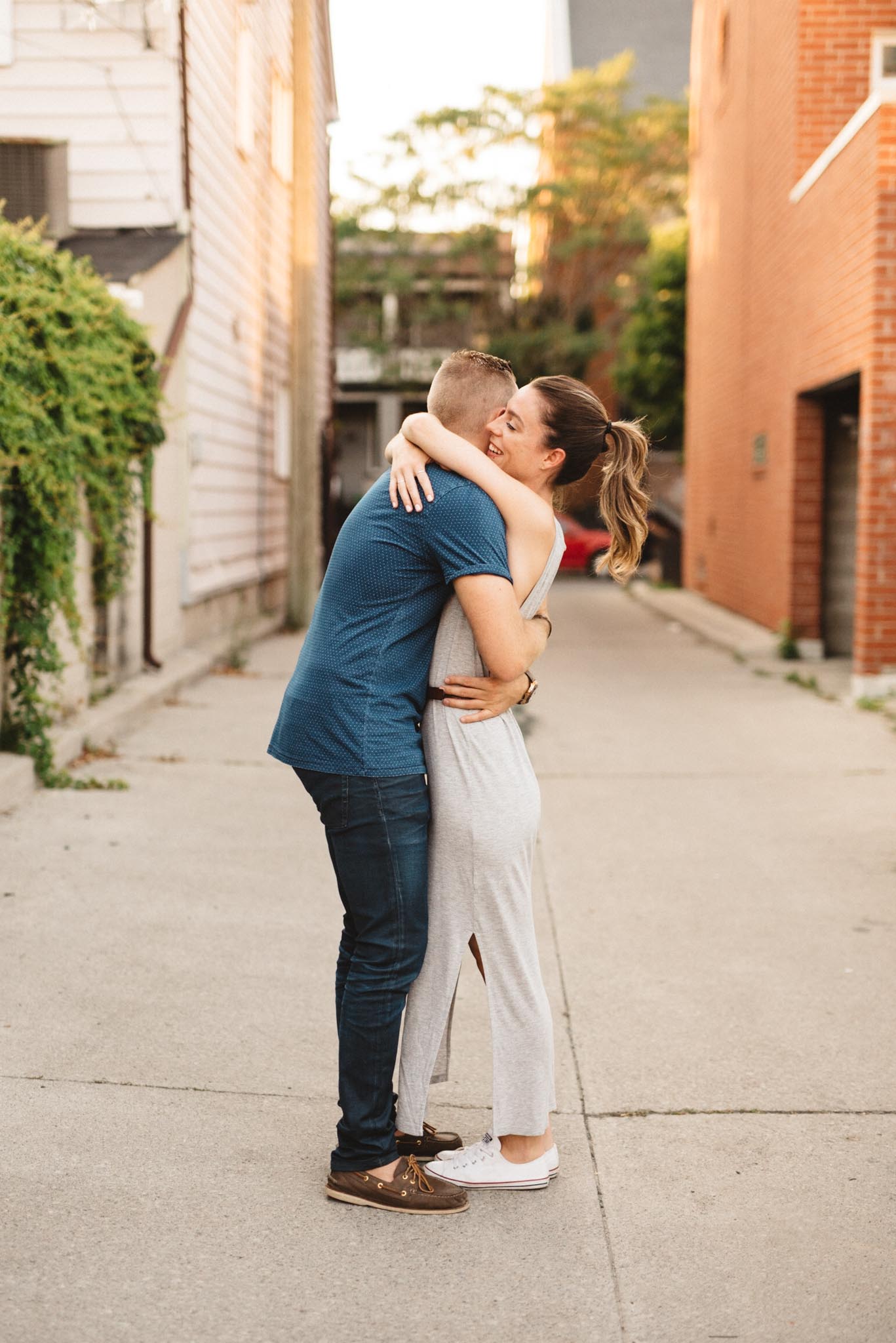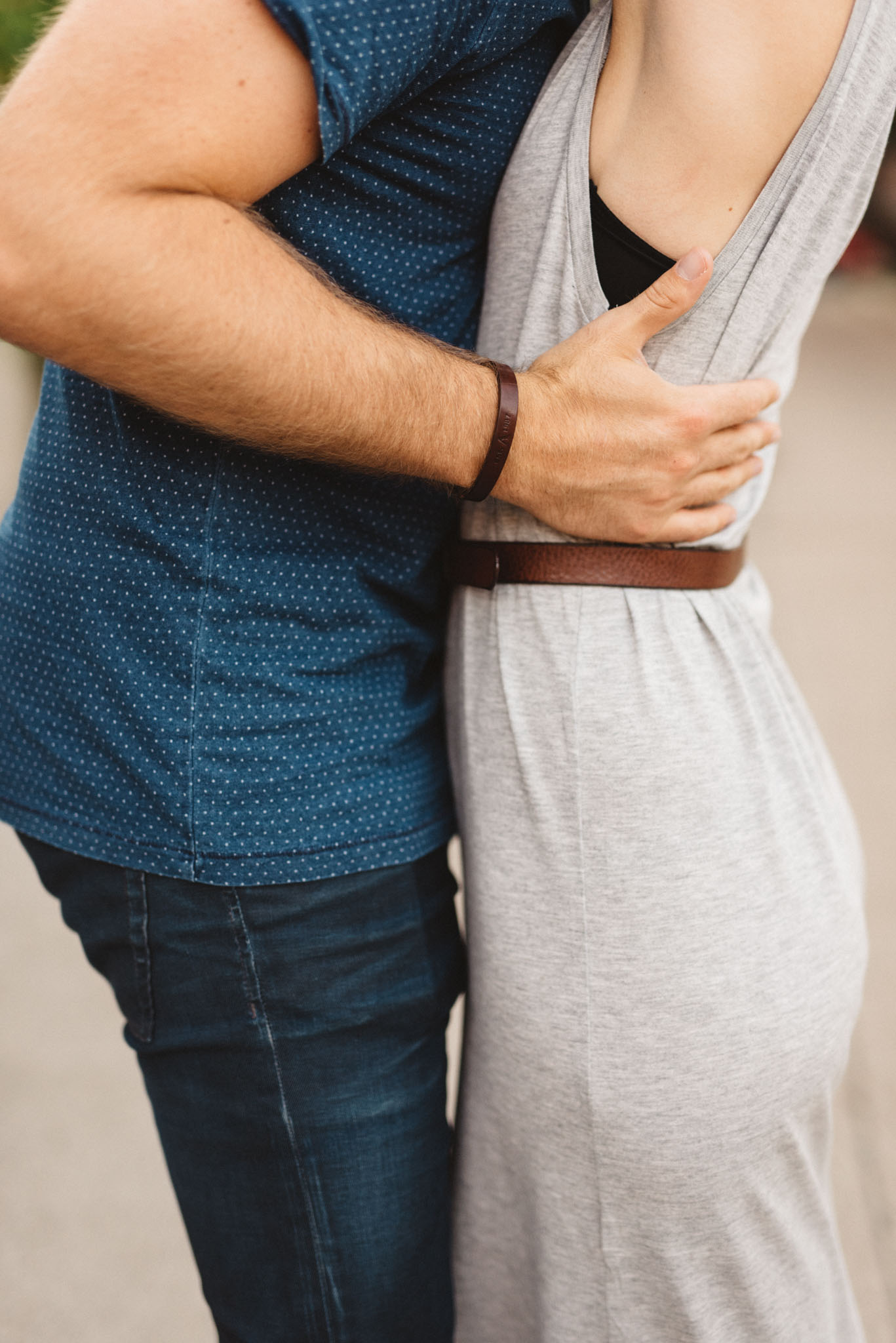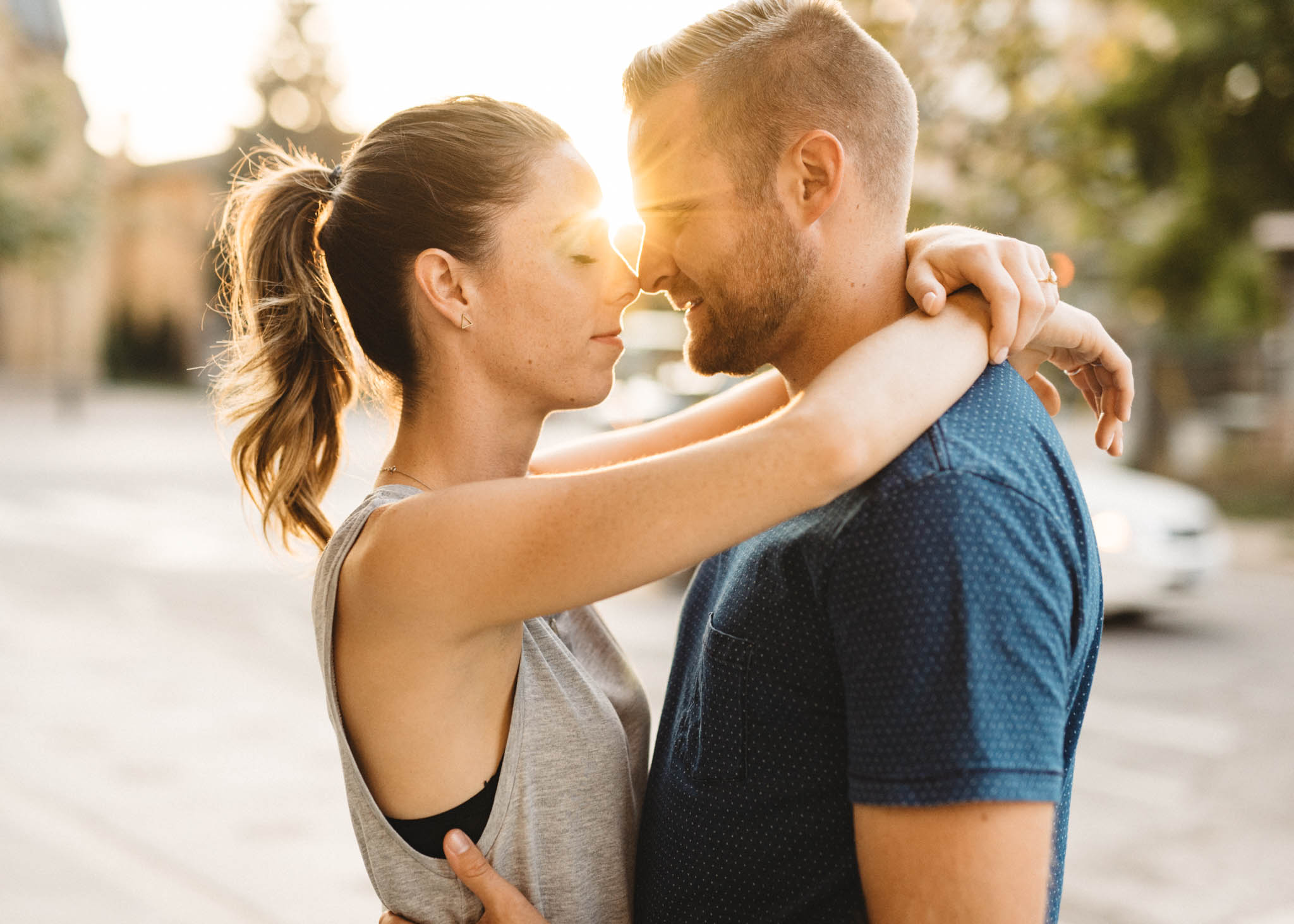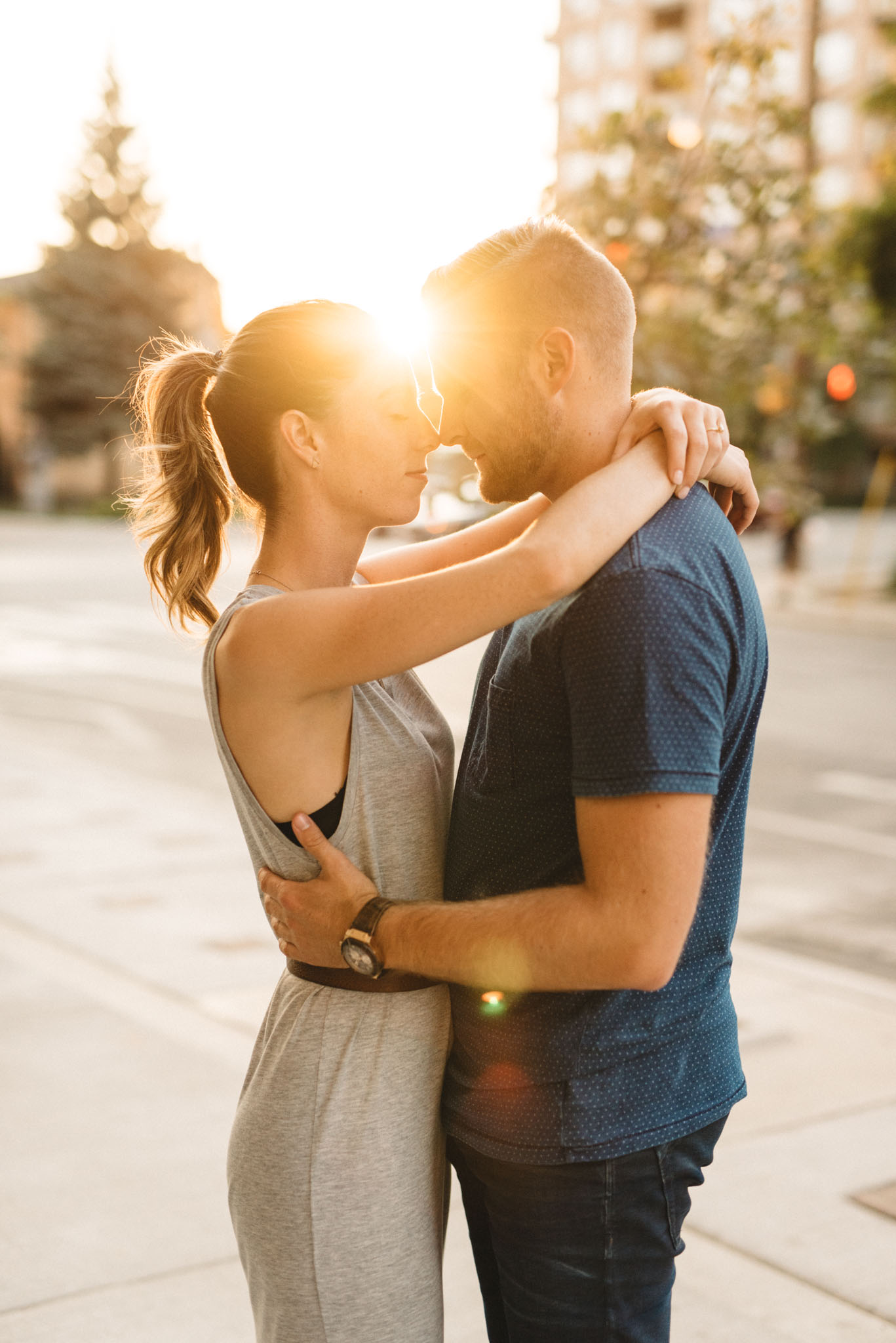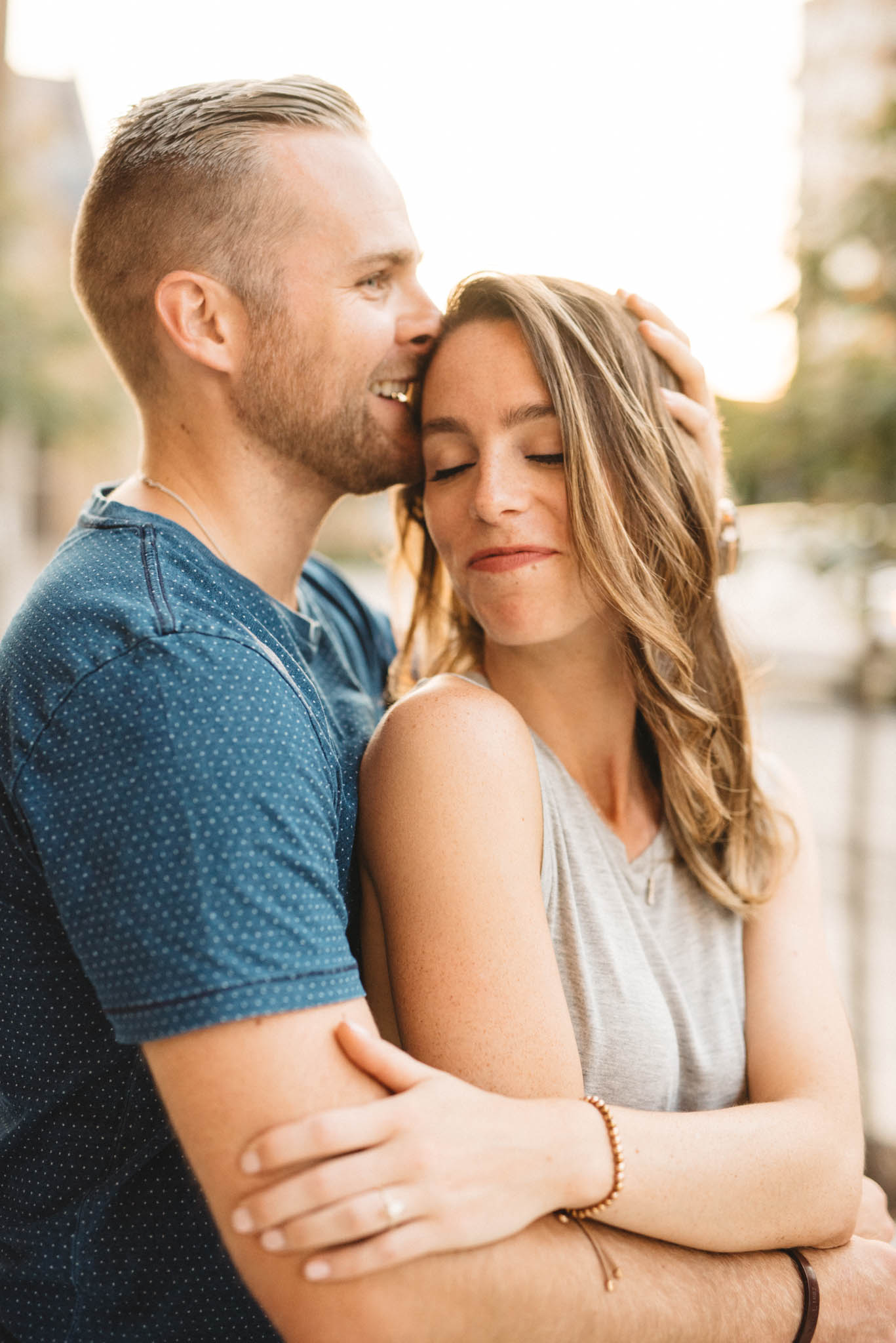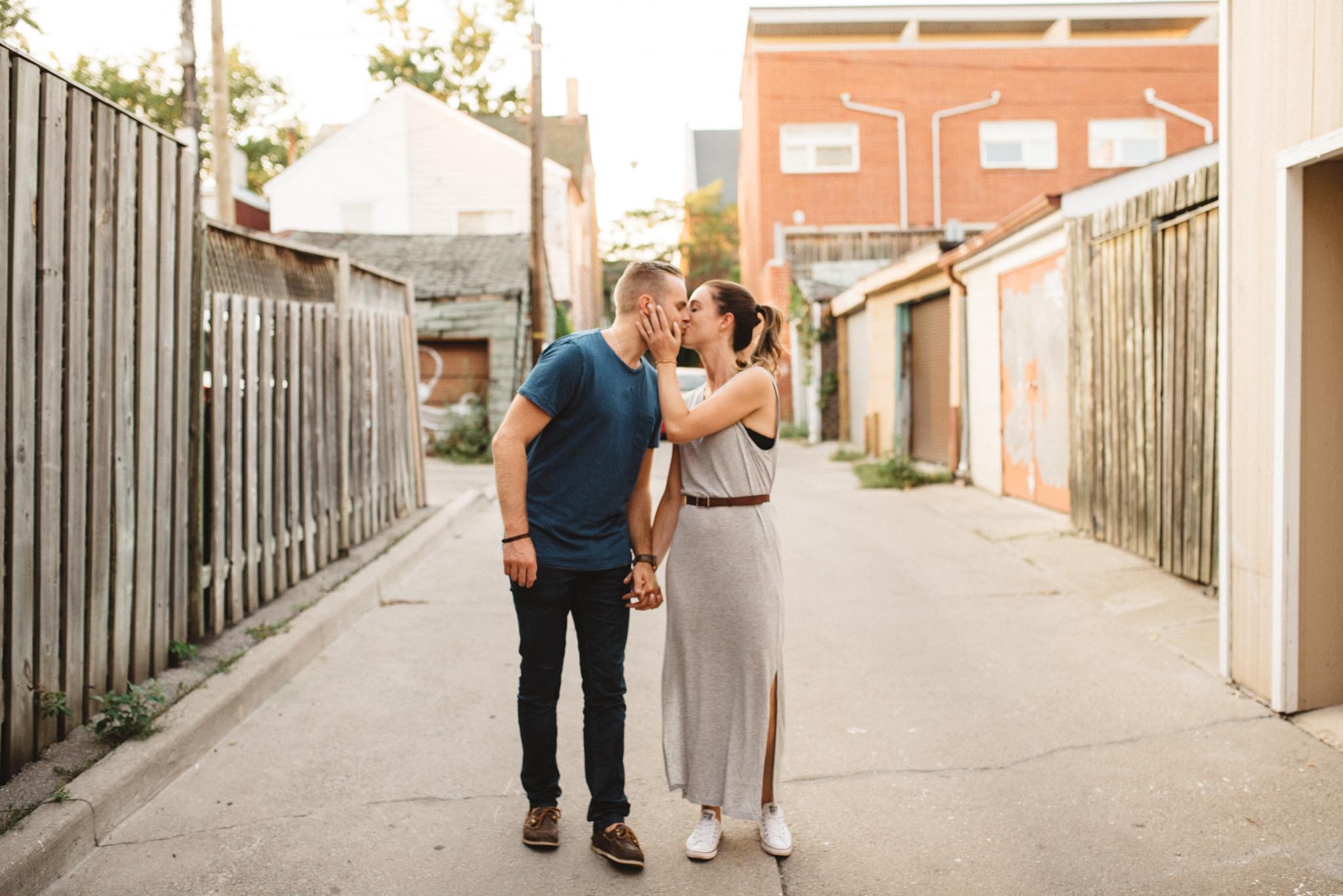 — & Here's their fantastic engagement story! 
"The Proposal
I surprised Nick with a trip to Cape Breton for his 30th birthday. We had planned to drive the Cabot Trail and hike around the provincial park. I had read online how beautiful the Skyline Trail Hike was, but we were both a little nervous because a hiker had been killed there by a coyote a few years back.
As we walked the trail, every crunch in the bush made us turn in fear. Also, the temporary sign that read 'Coyote in the Area' didn't help to calm our nerves. I kept asking Nick if we should turn back and forget about the rest of the trail, but he seemed keen to push on.
After about an hour of walking with anxiety, we finally reached the beautiful lookout that made it all worth it. We cracked a beer and started taking pictures. Because it was the low season in Cape Breton, we ended up at the lookout by ourselves. I turned around to see Nick down on one knee. In shear disbelief, I ran around in a circle and didn't let him talk – but I did say yes! It was the perfect moment.
Hiking from the lookout point back to the car I was no longer afraid. I remember telling Nick that I had enough excited energy to fight any coyote that crossed our path!"