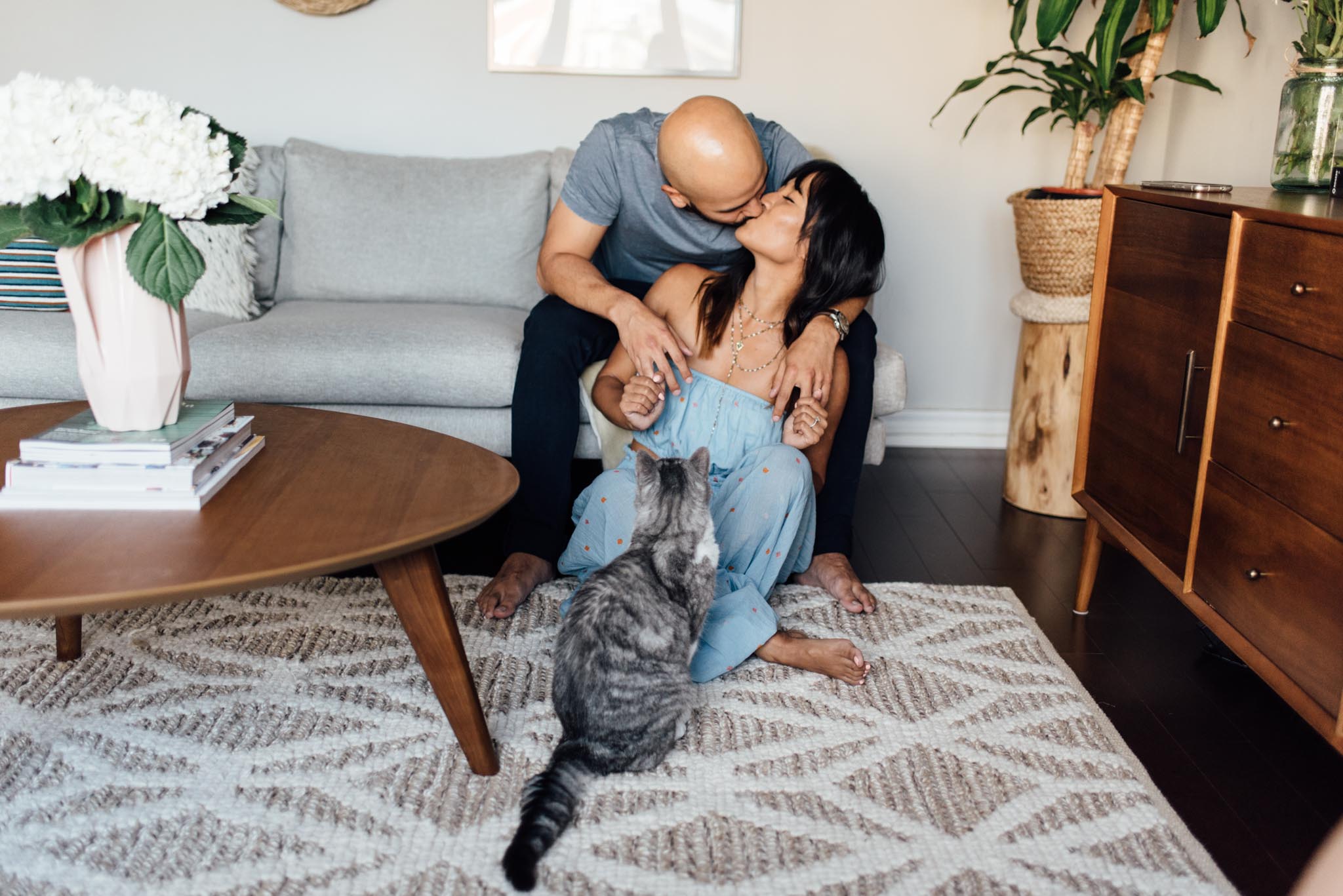 I really adore the idea of taking engagement photos in your first home together. It's part of this whirlwind time of exciting firsts, and I think photos at that location will be something you reallly cherish when you are older & looking through these photos.
Engagement photos aren't just a way to get comfortable in front of the camera – While it's true that they do help with that, it also freezes you at this point in time. That's why I always encourage couples to think of a location or activity that is reflective of them as a couple for their photos. It's a way to celebrate where you are at this point in time.
For Megan and Aaron, we did an in-home engagement session at their first house together, and we later chased the golden glow of sunset – literally!
Here's a peek at our really lovely time together, along with their love story at the end!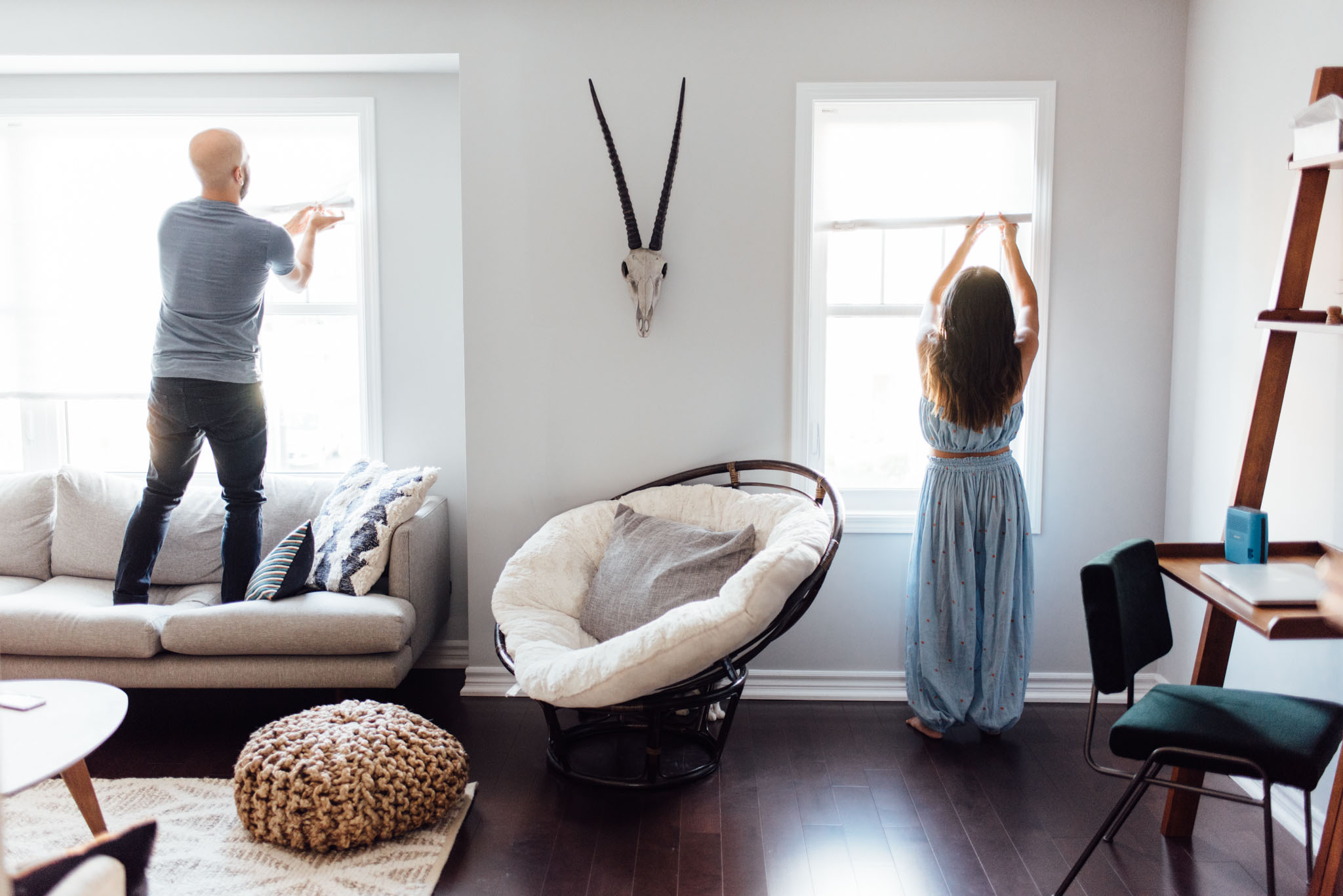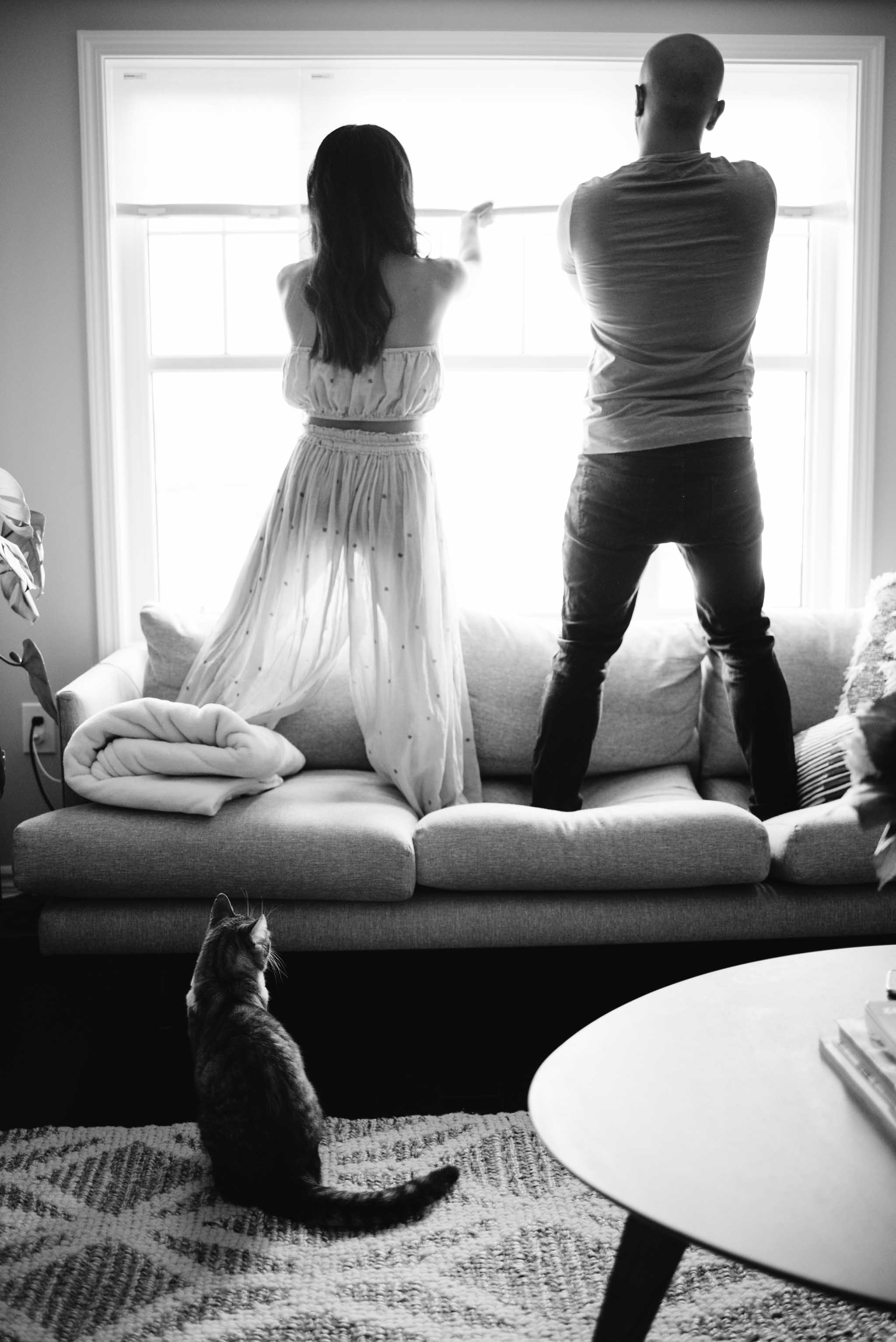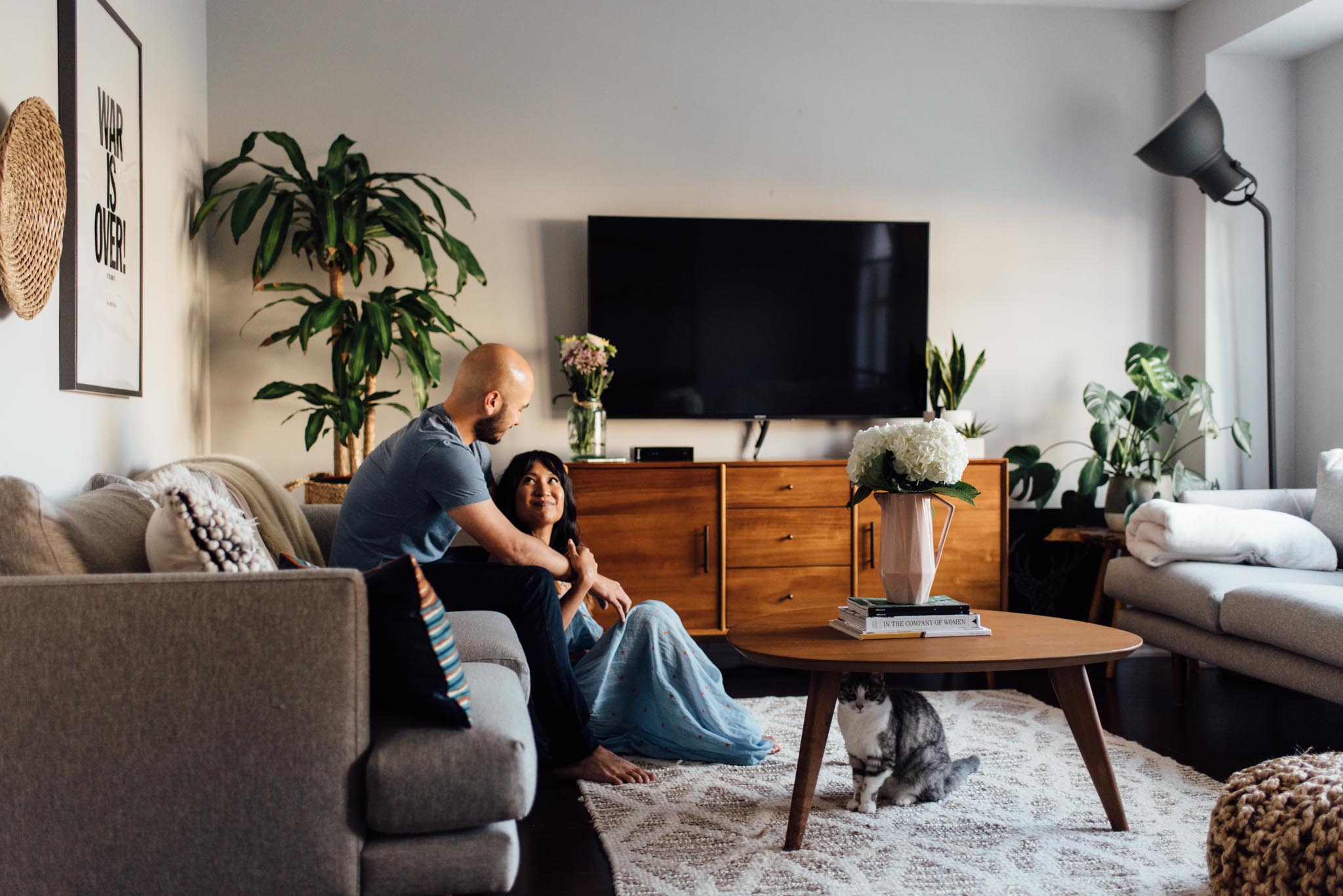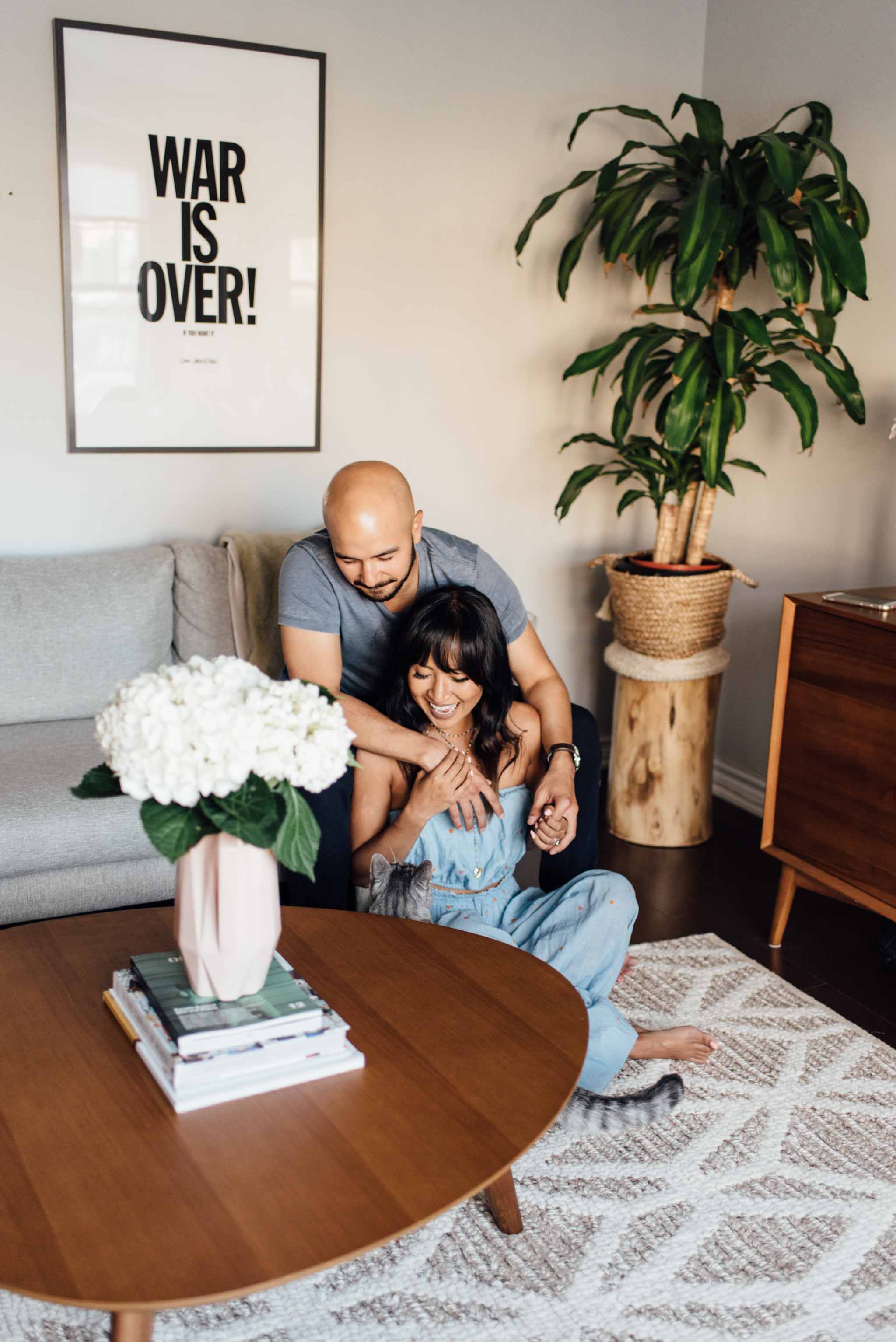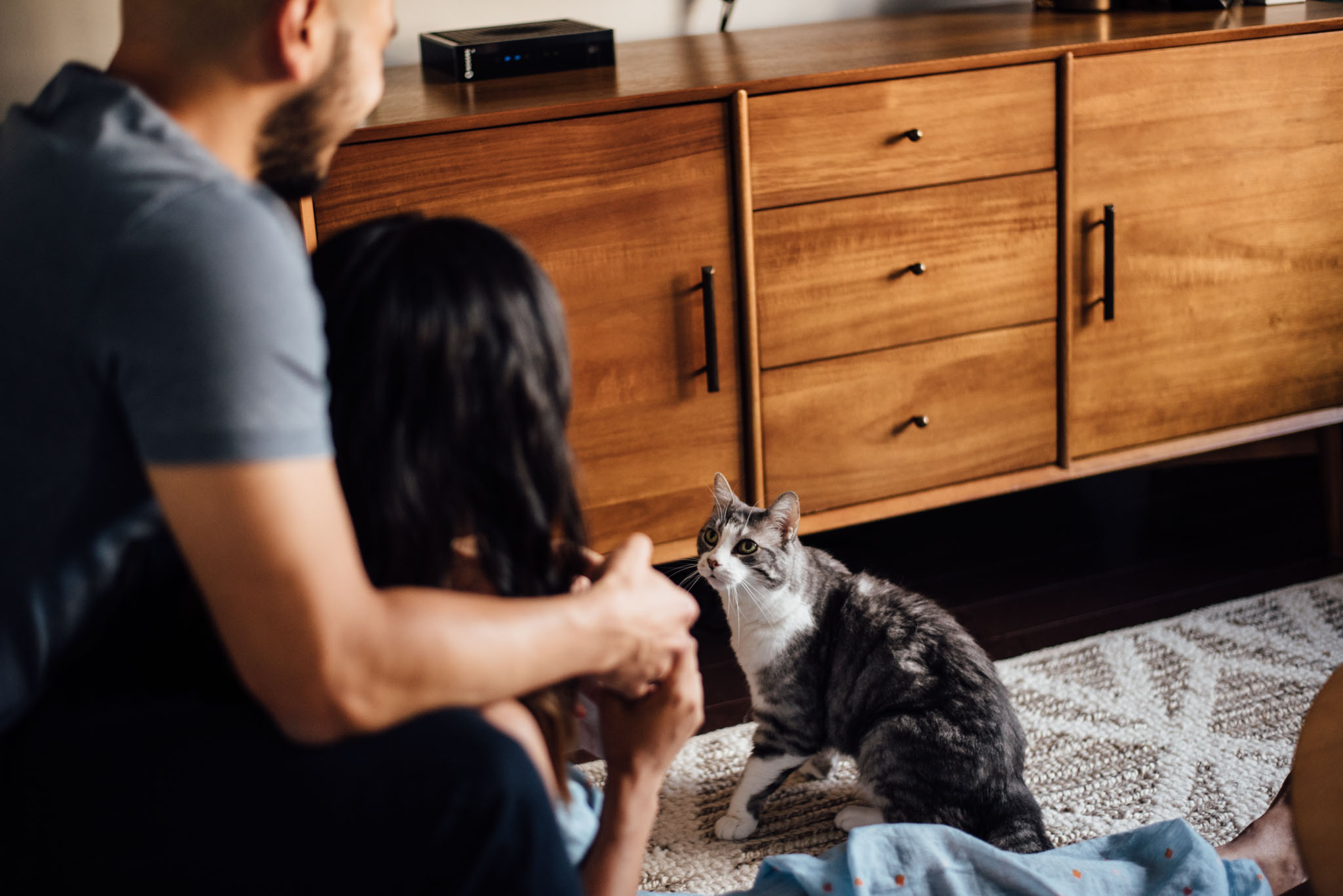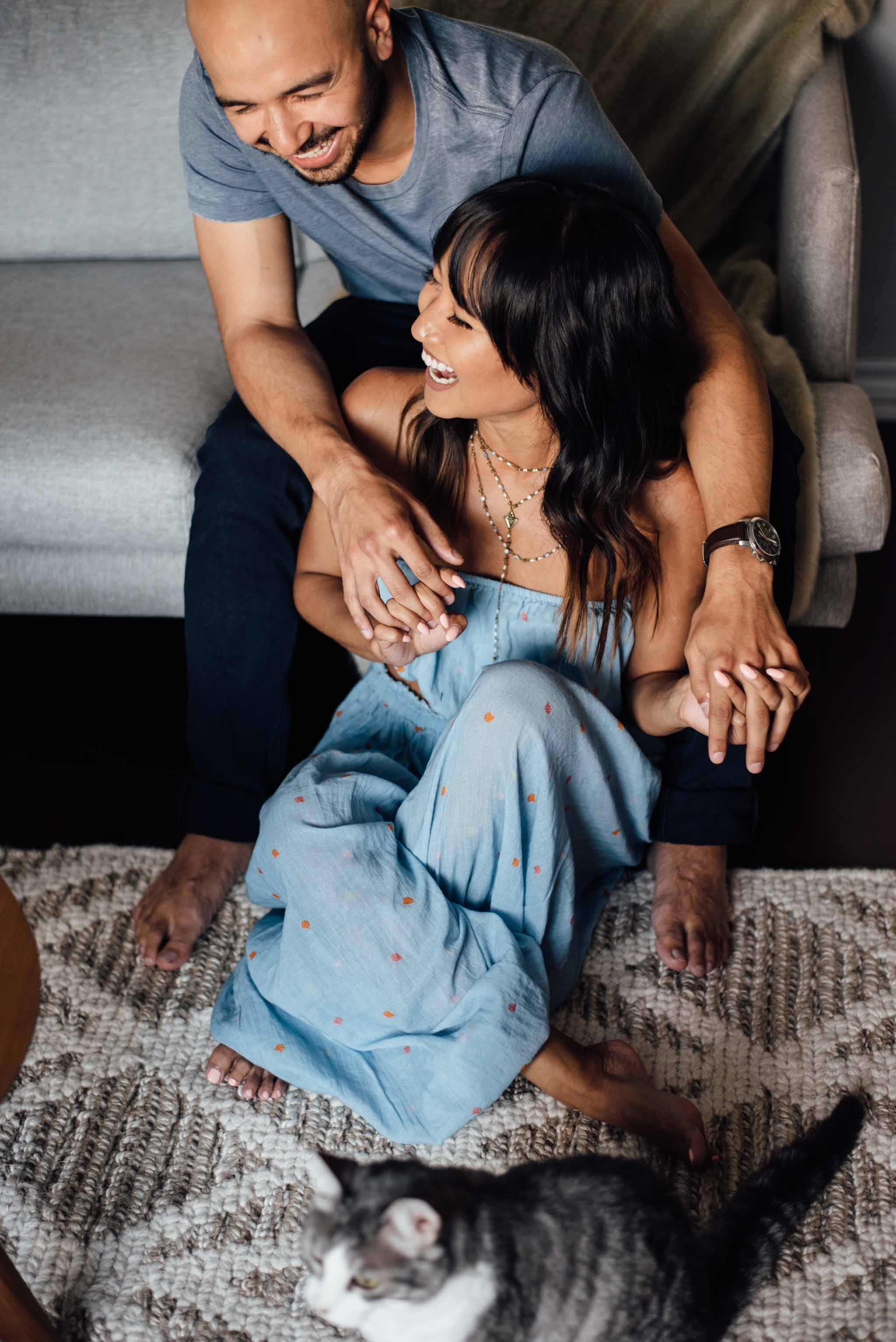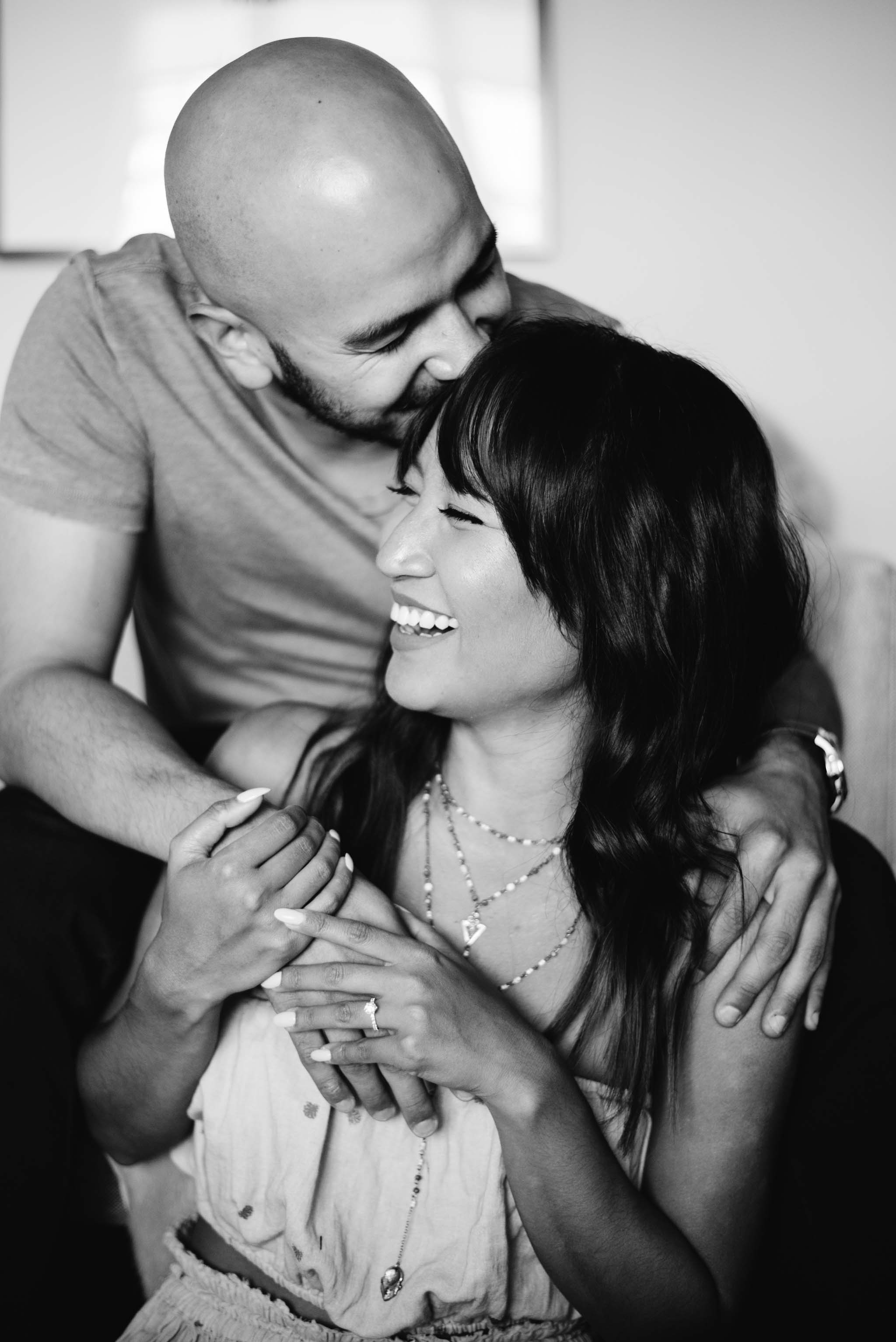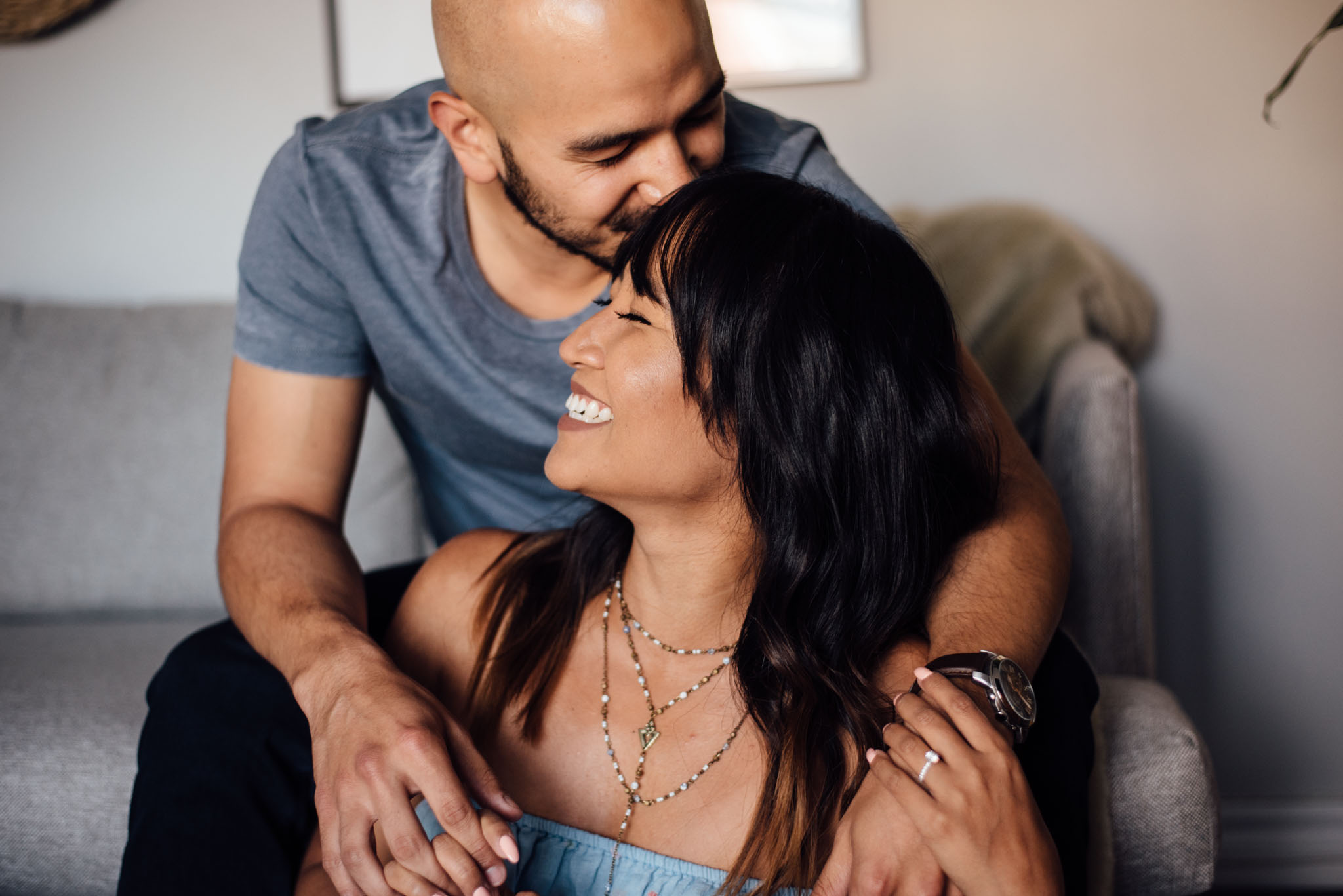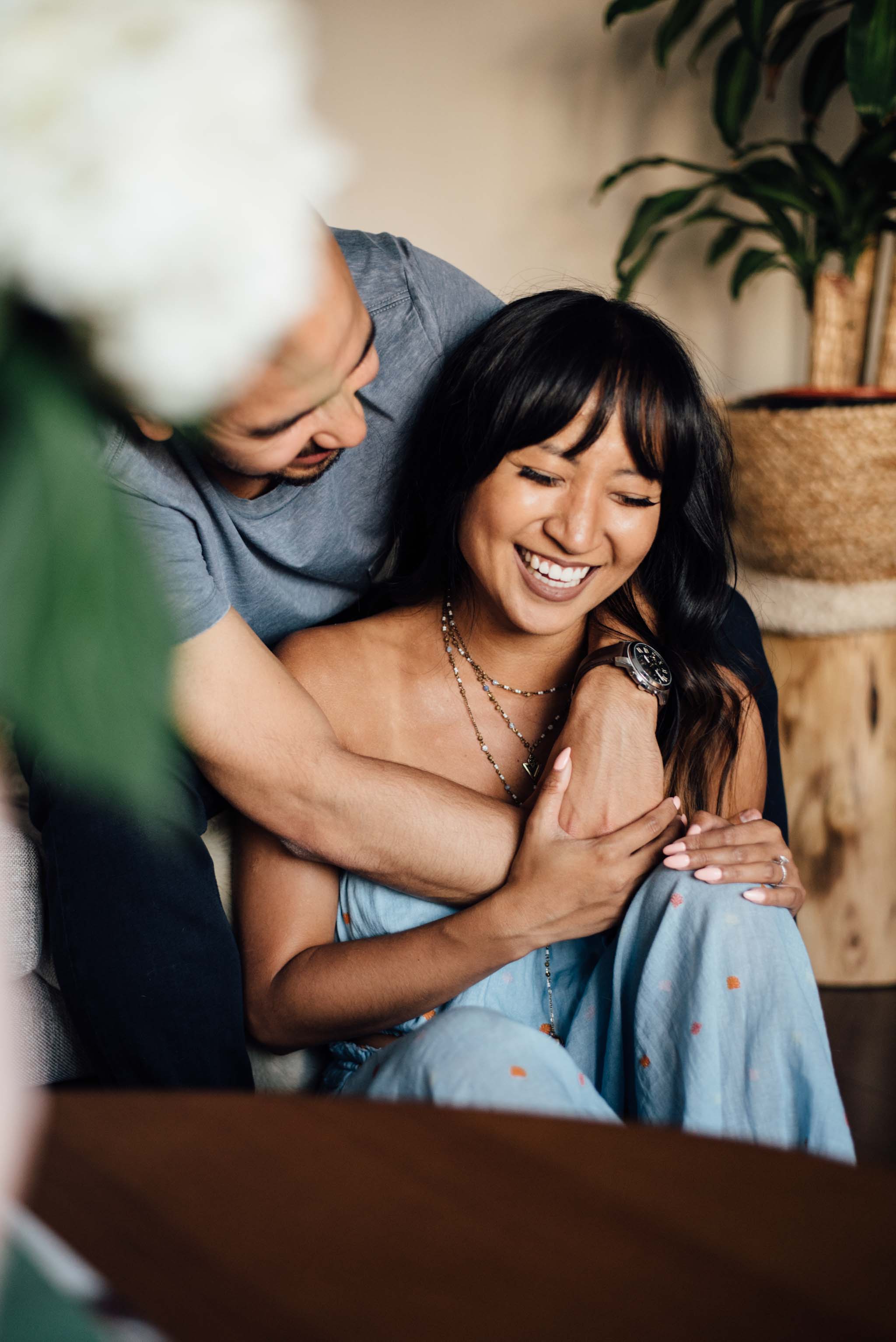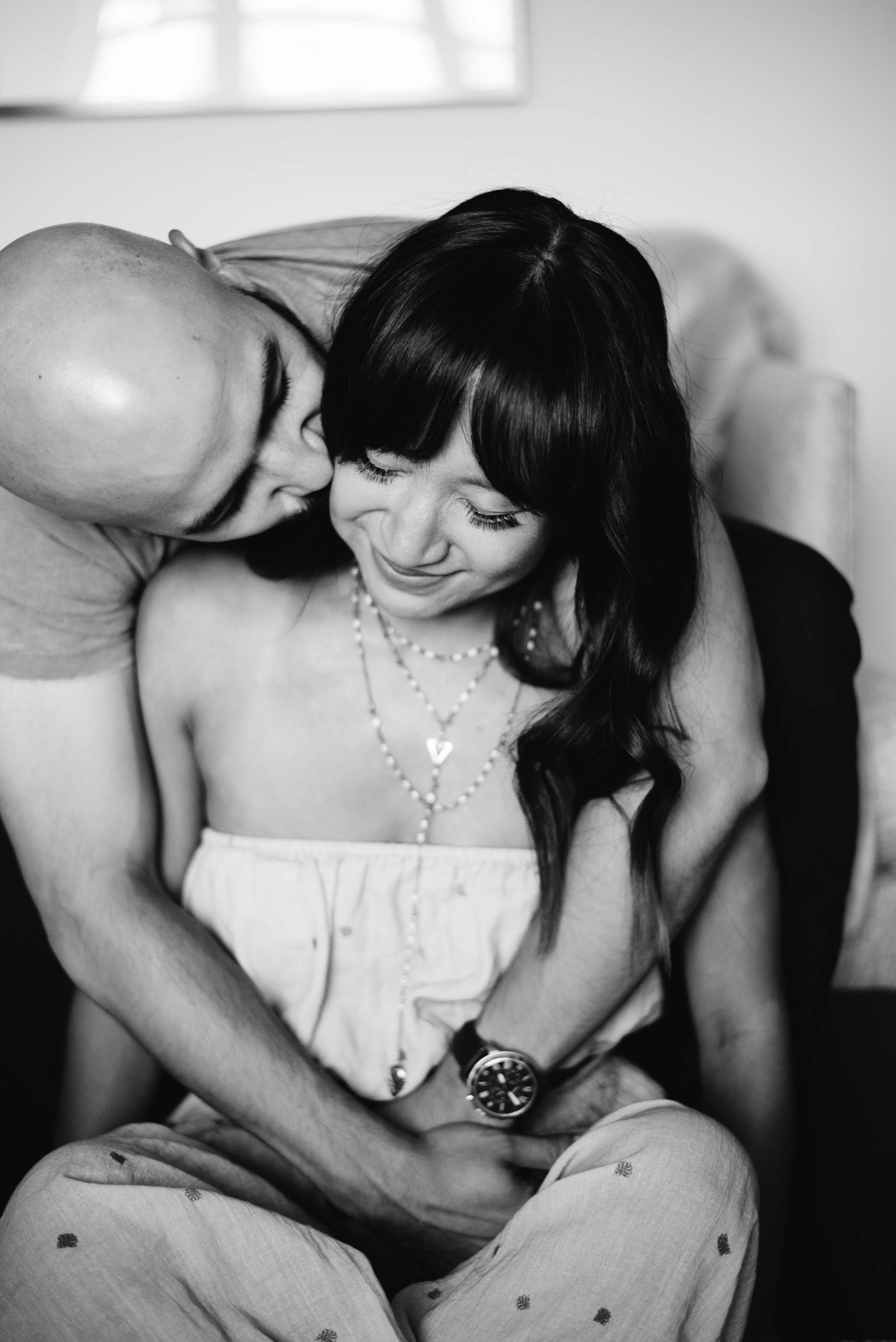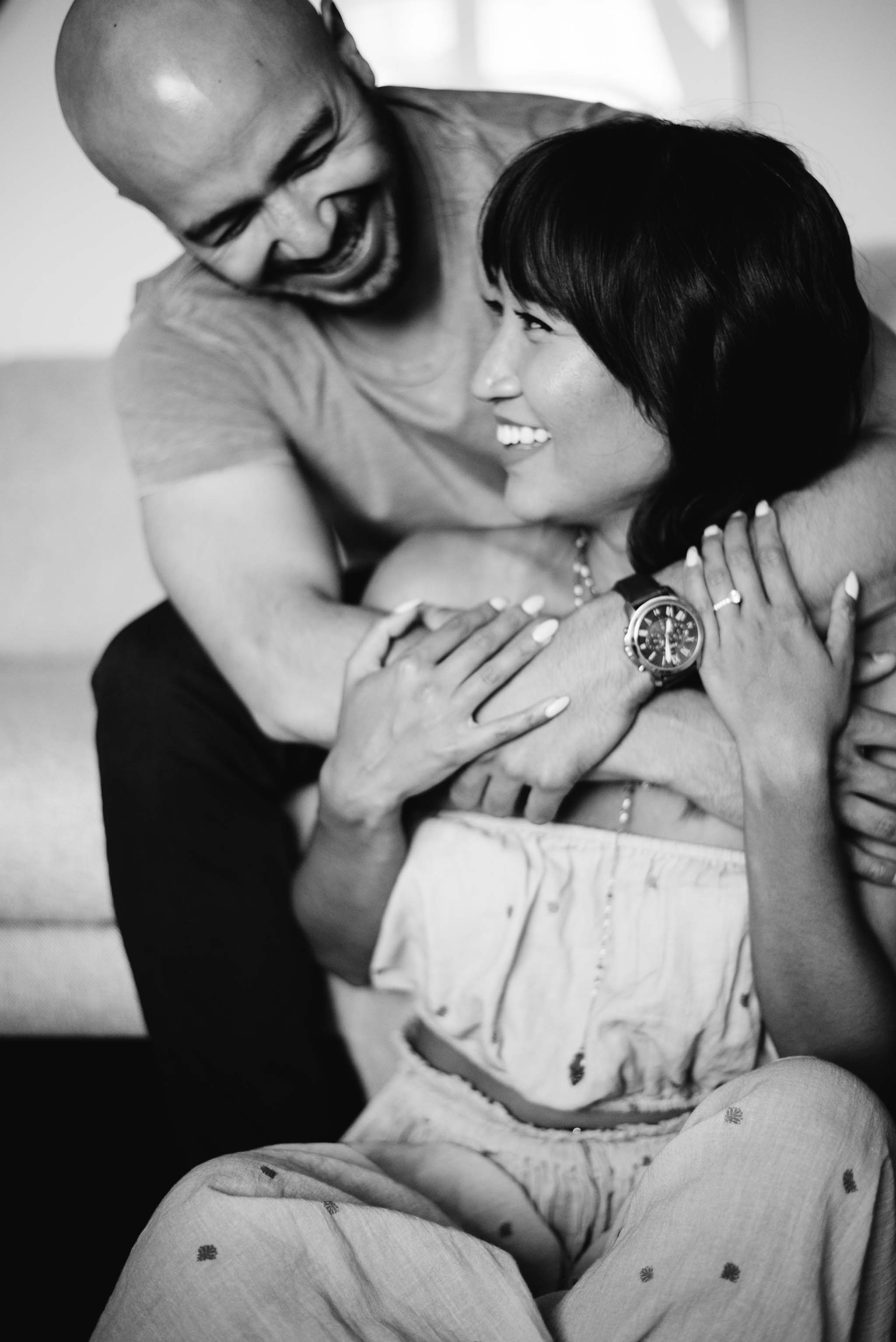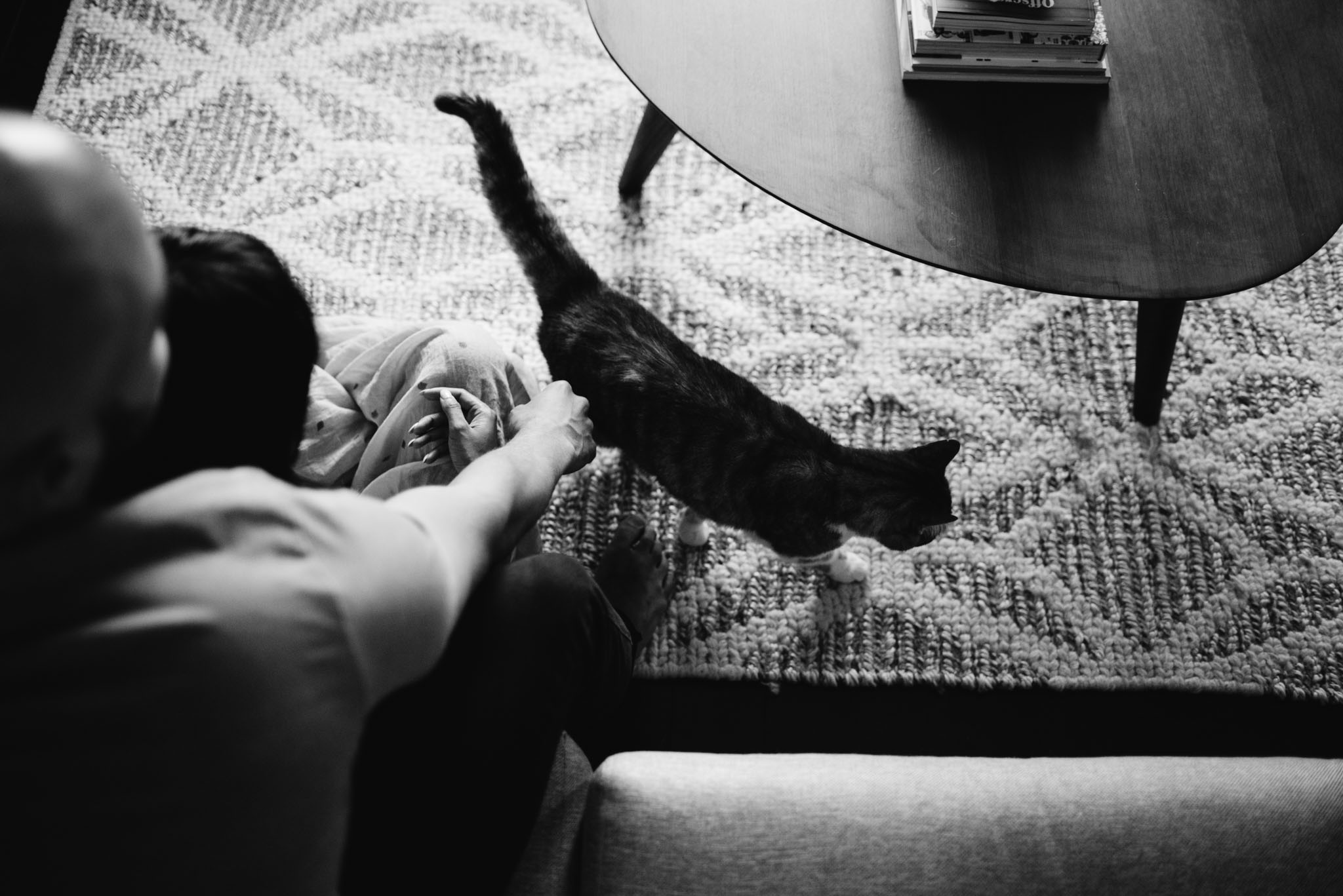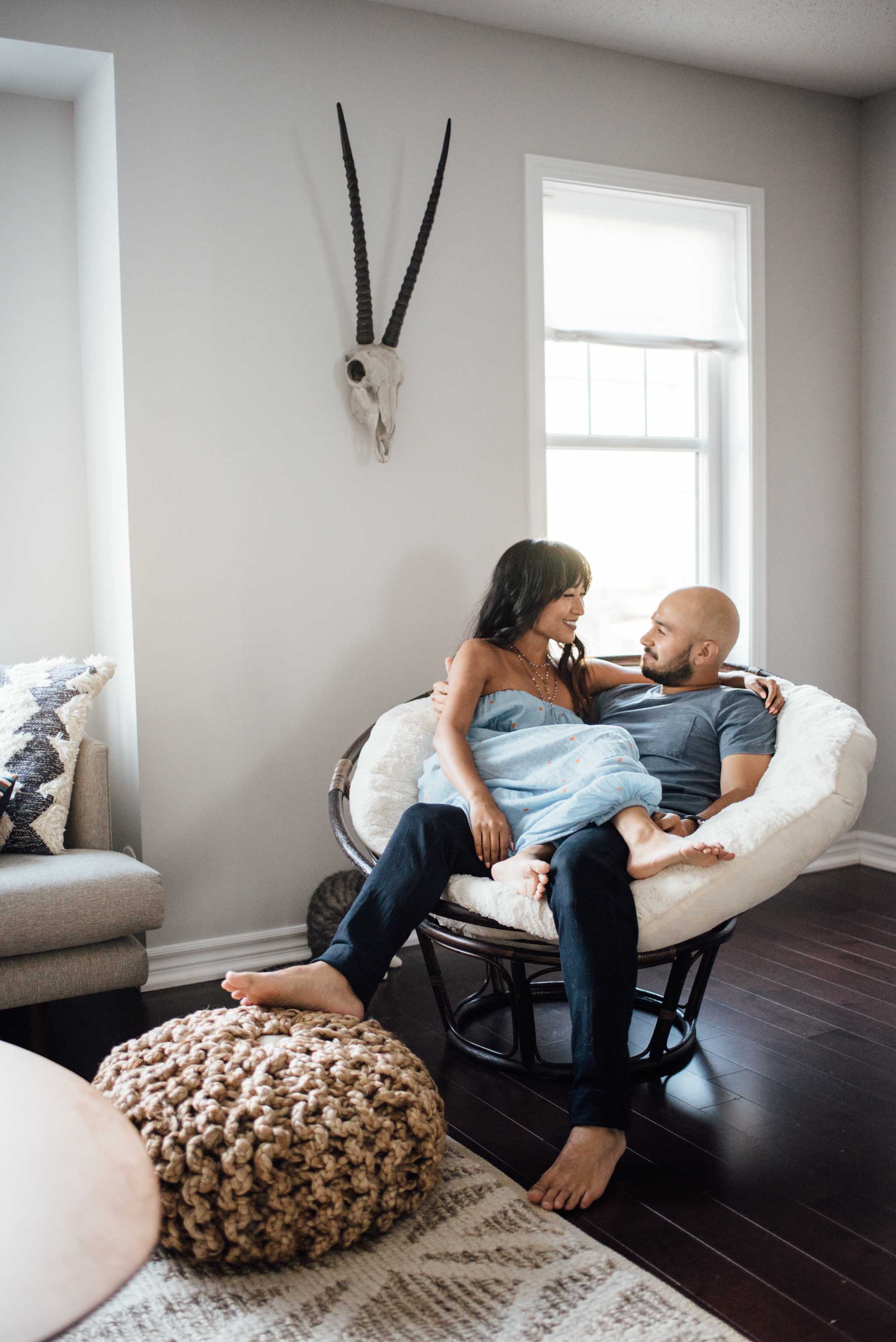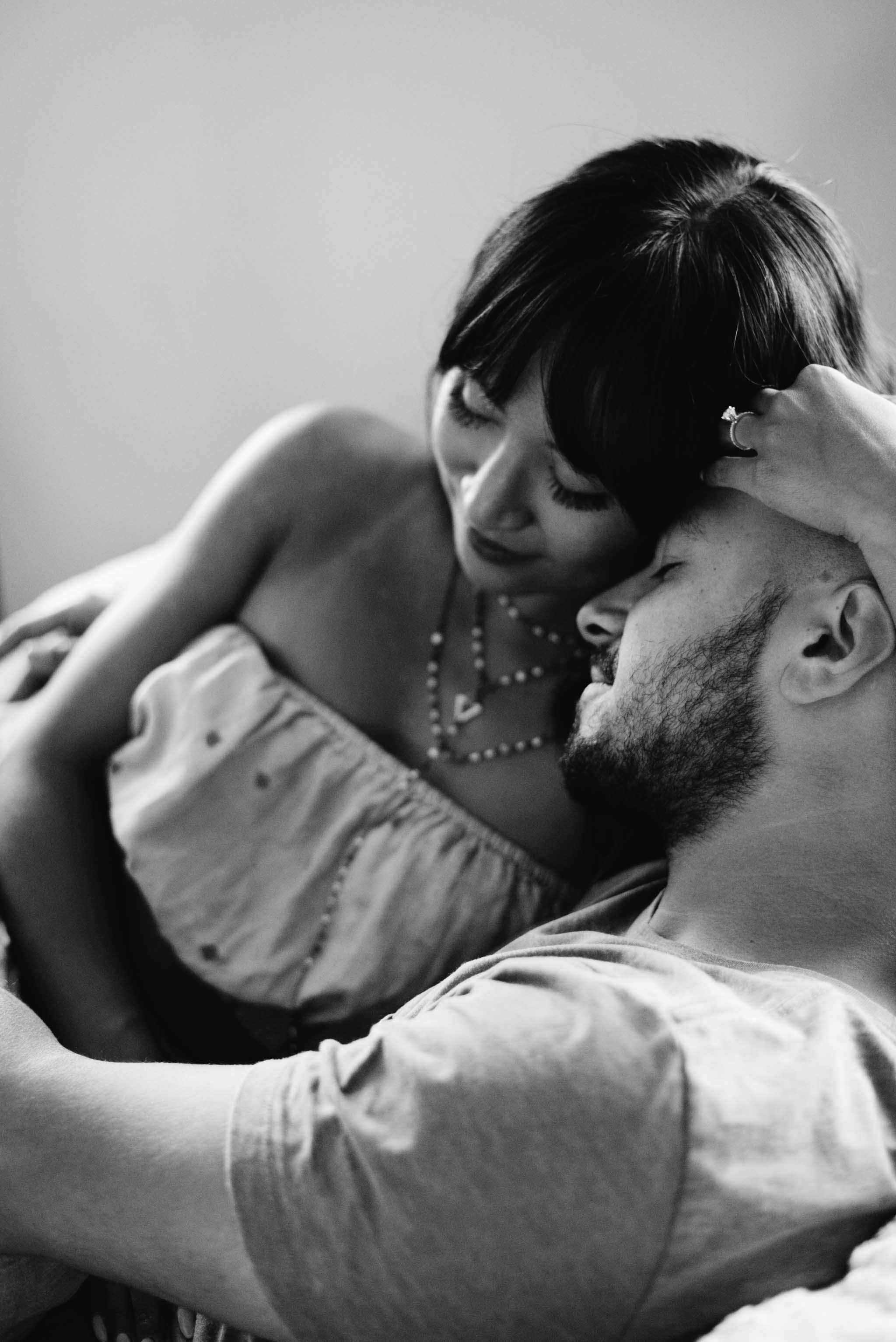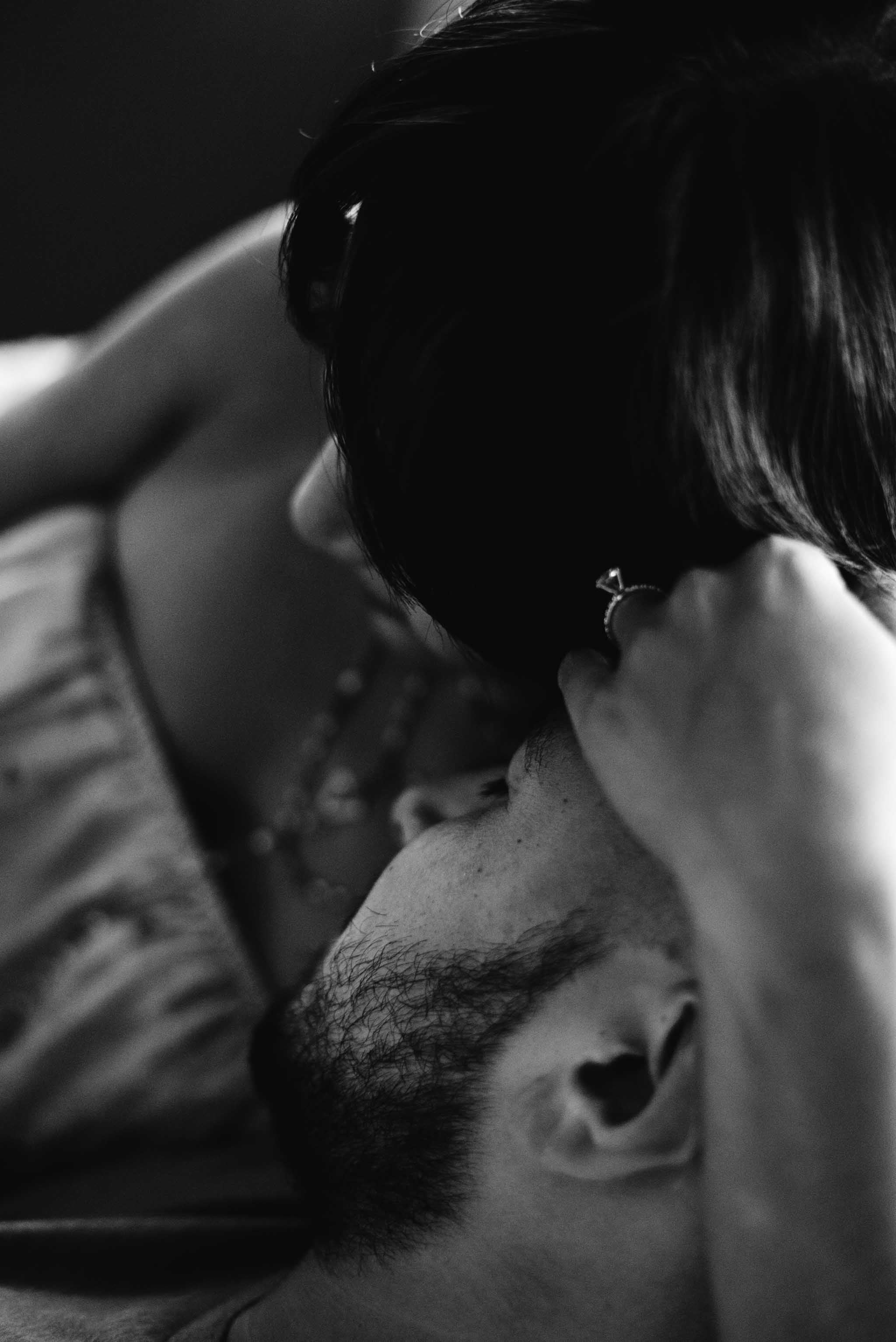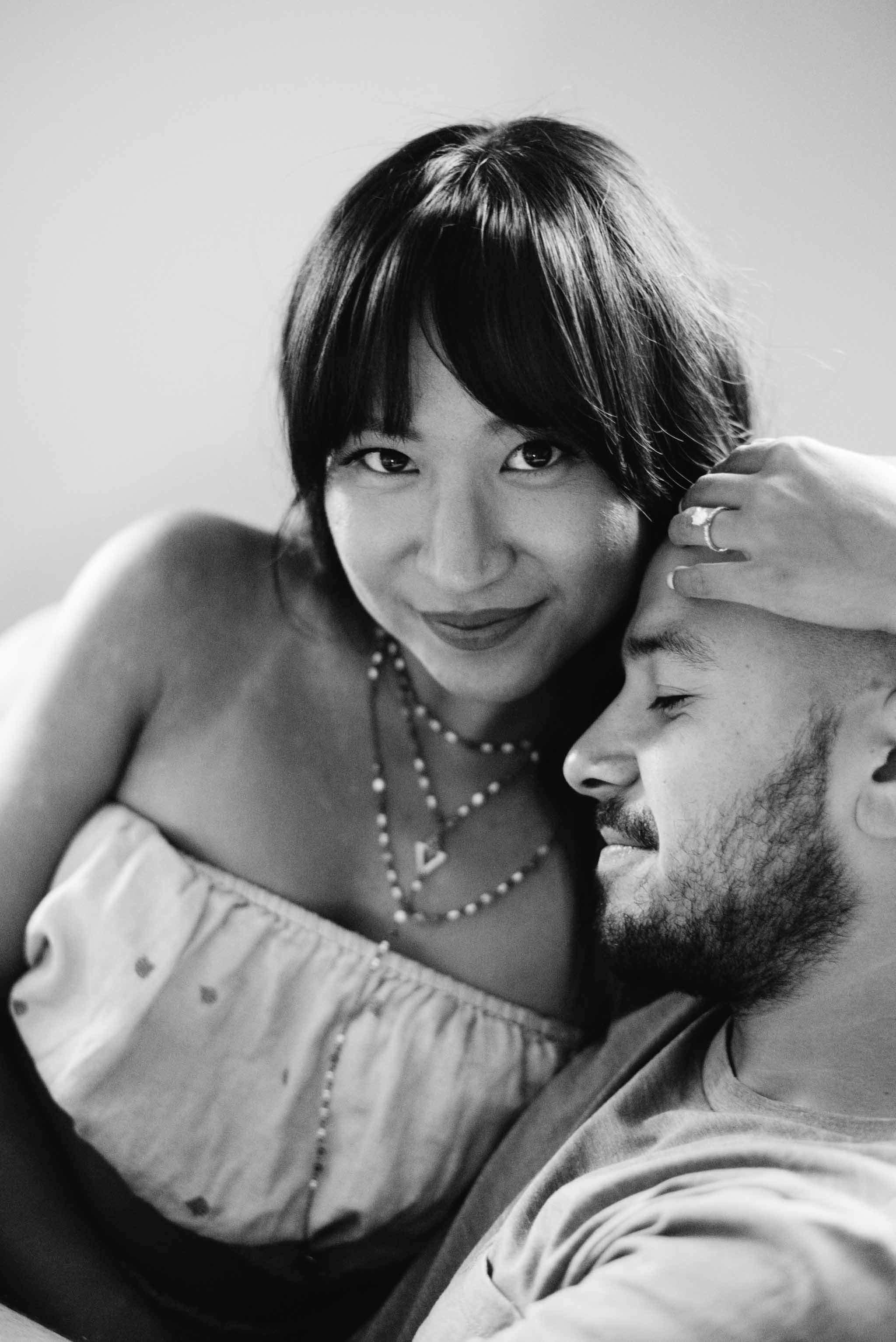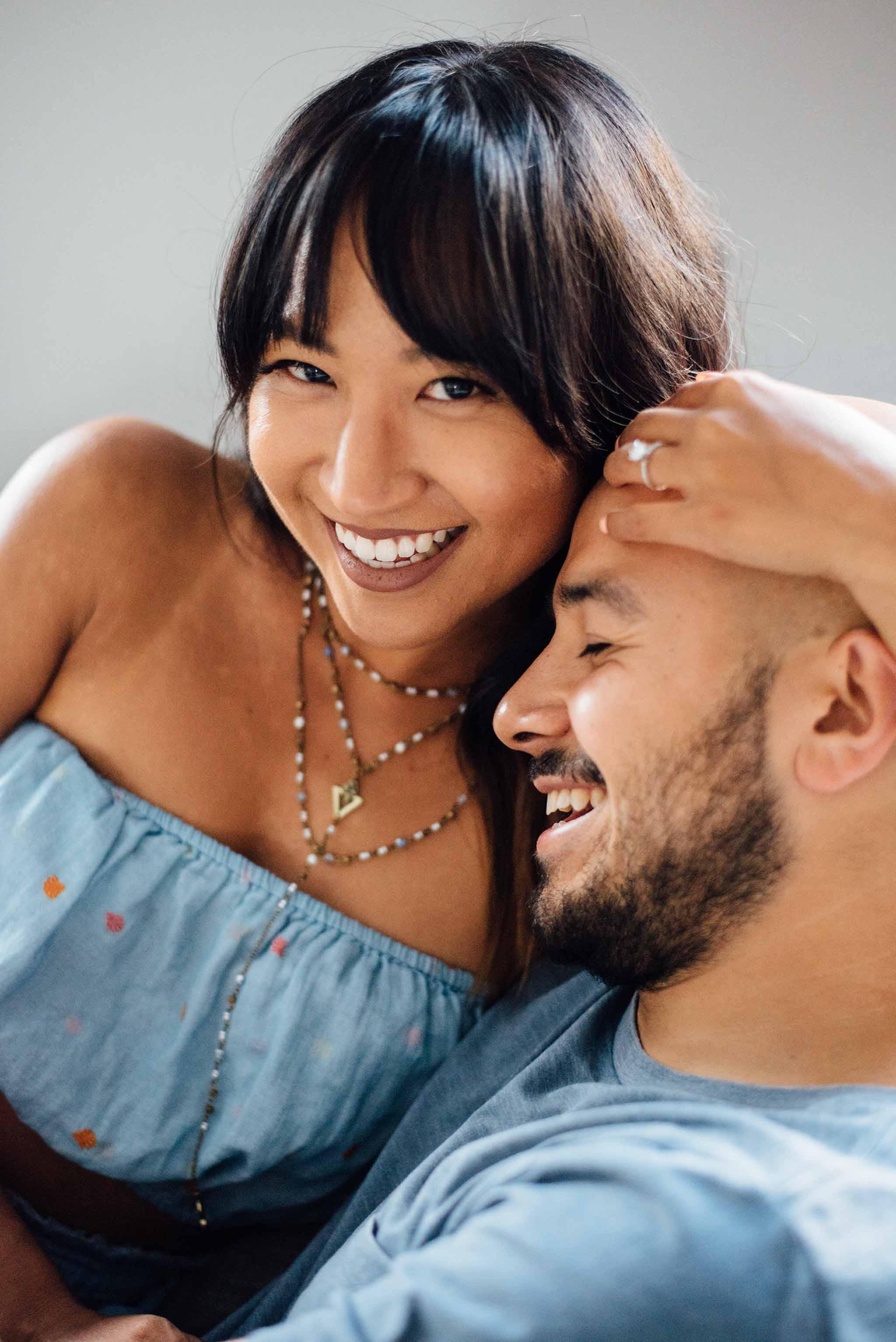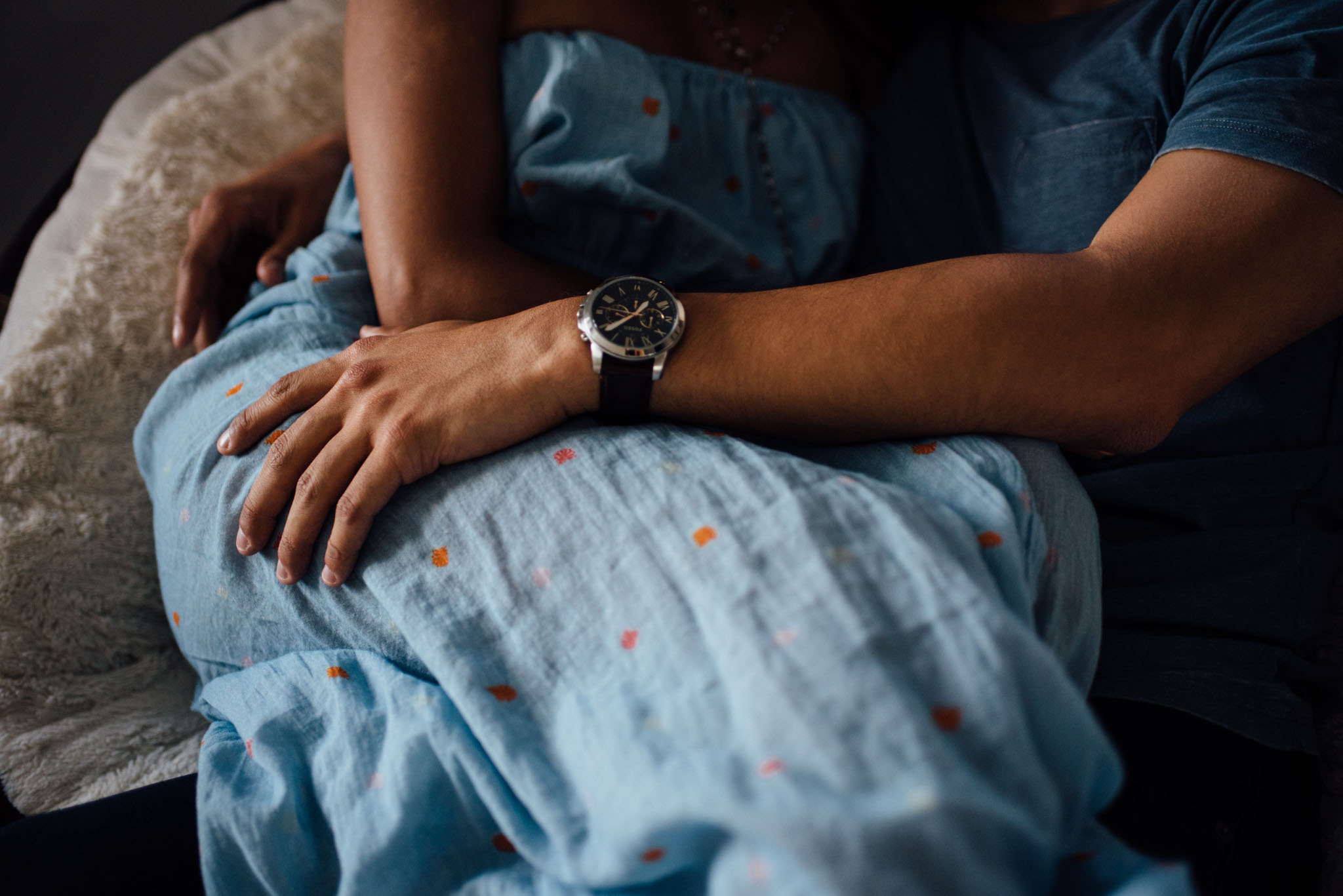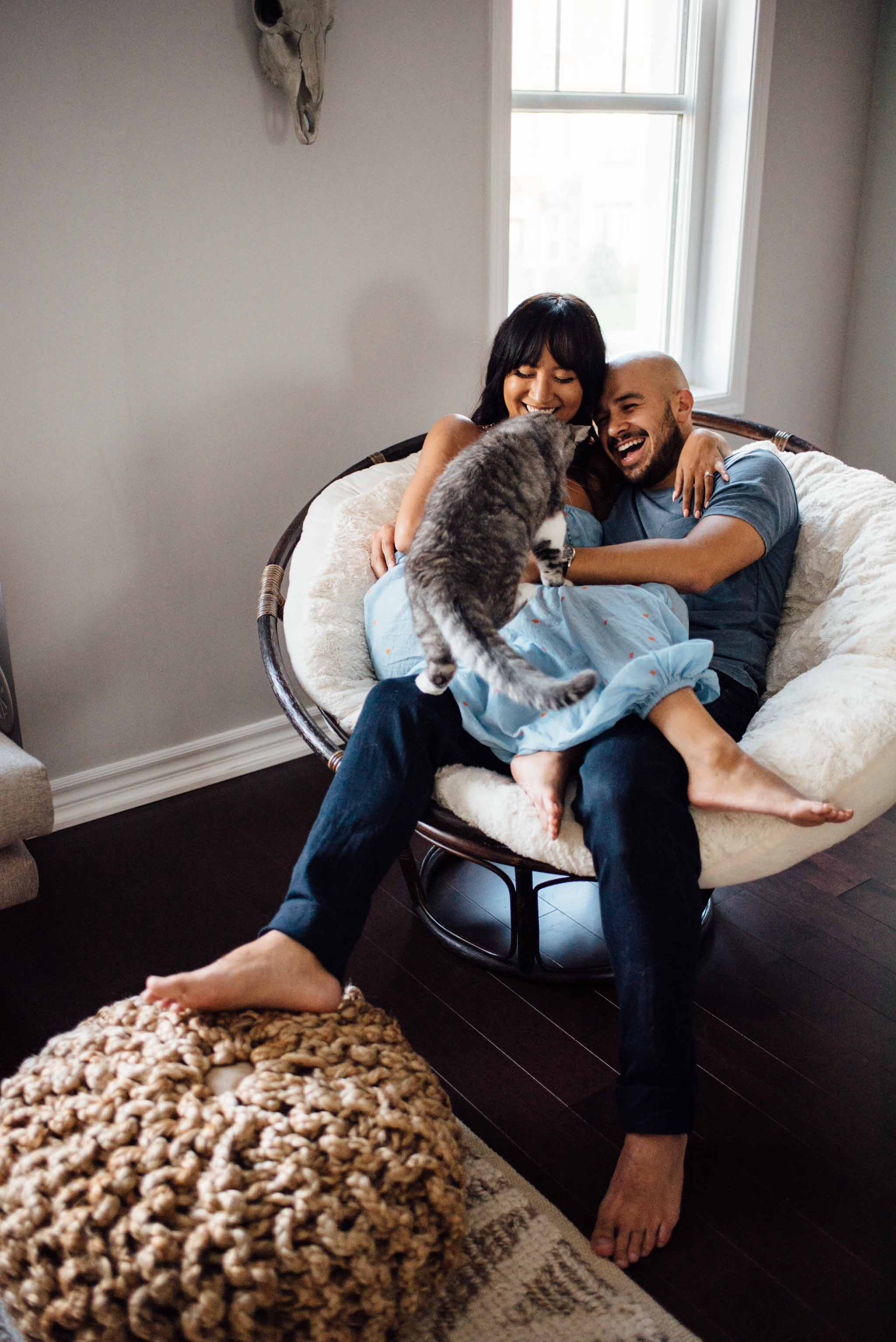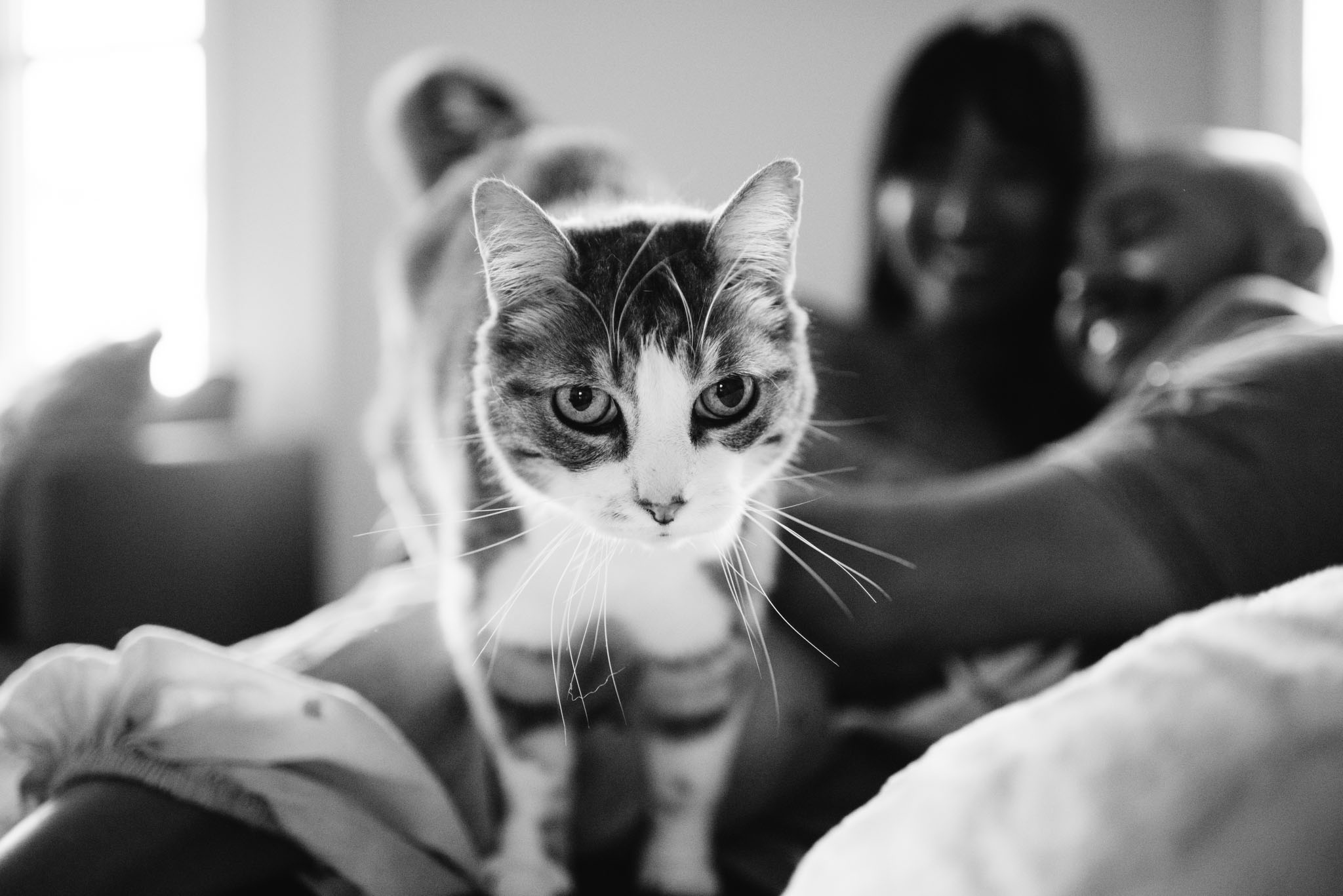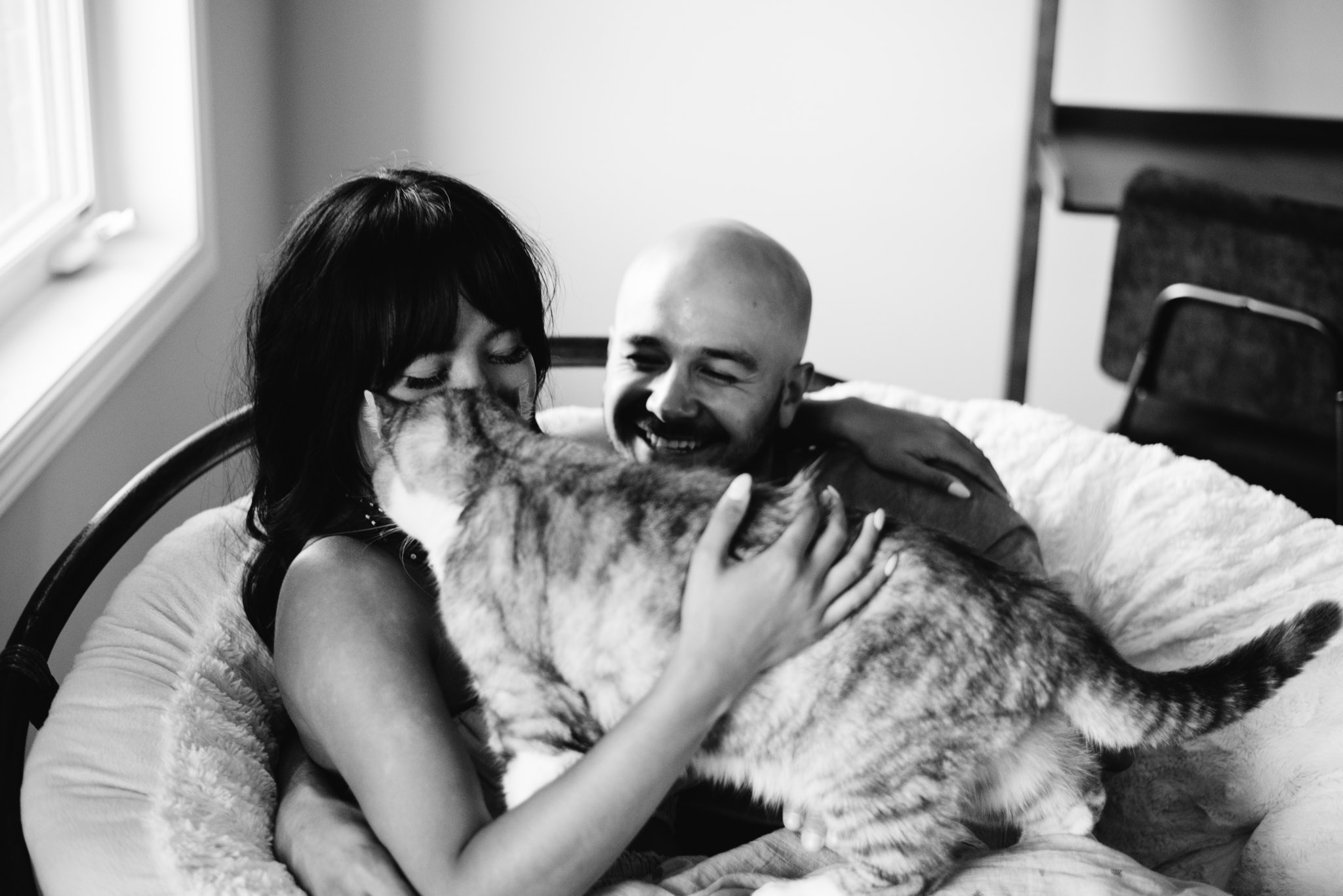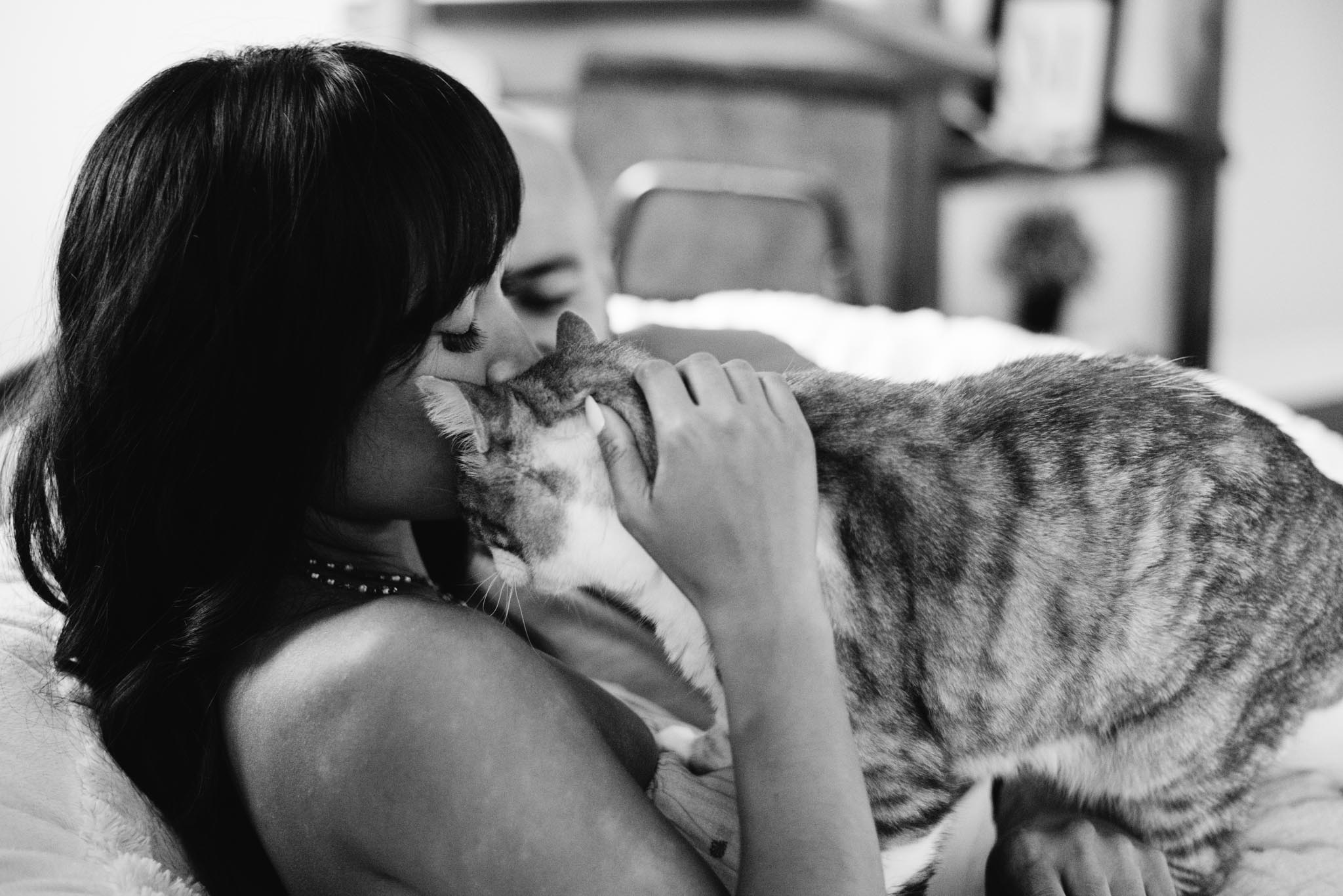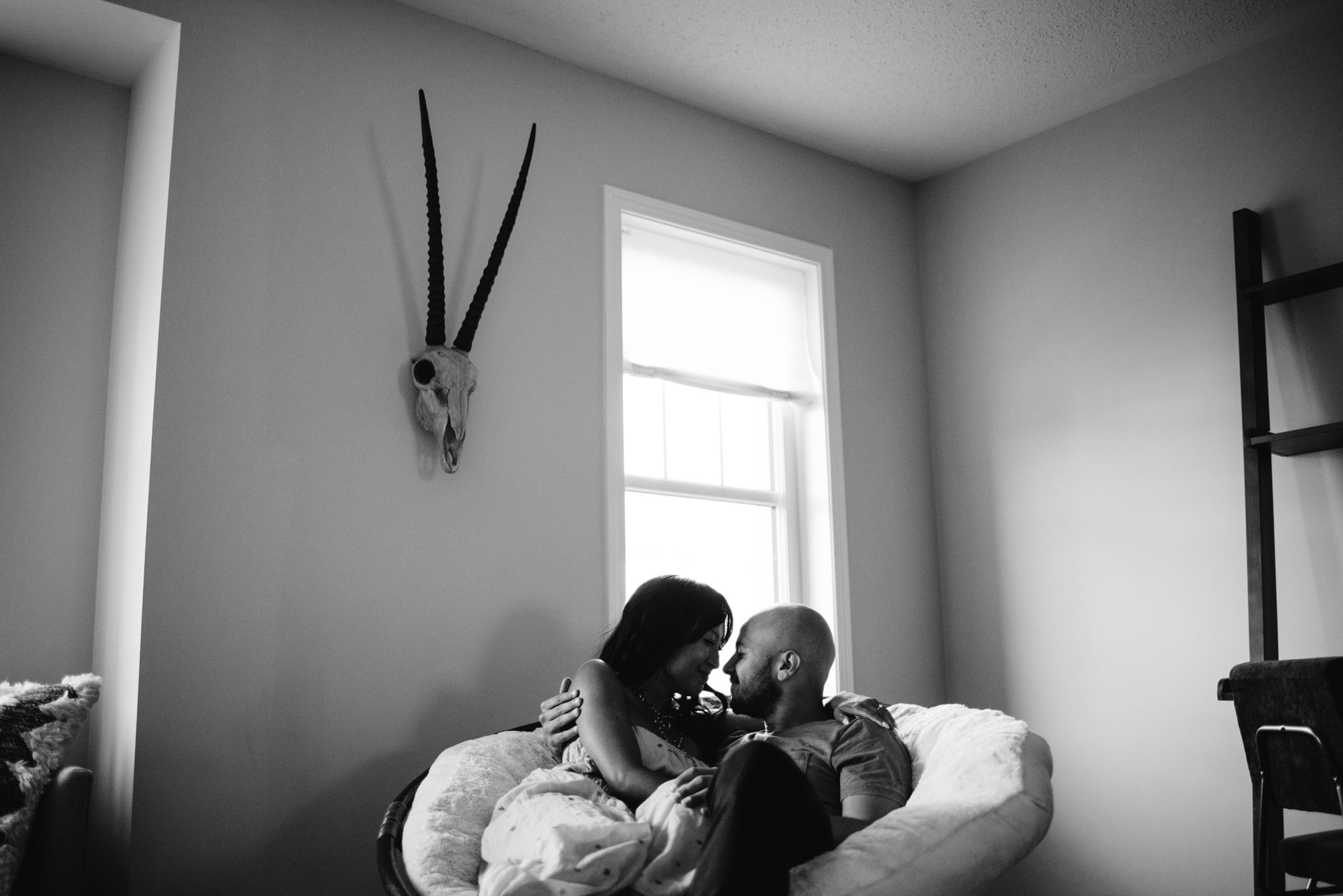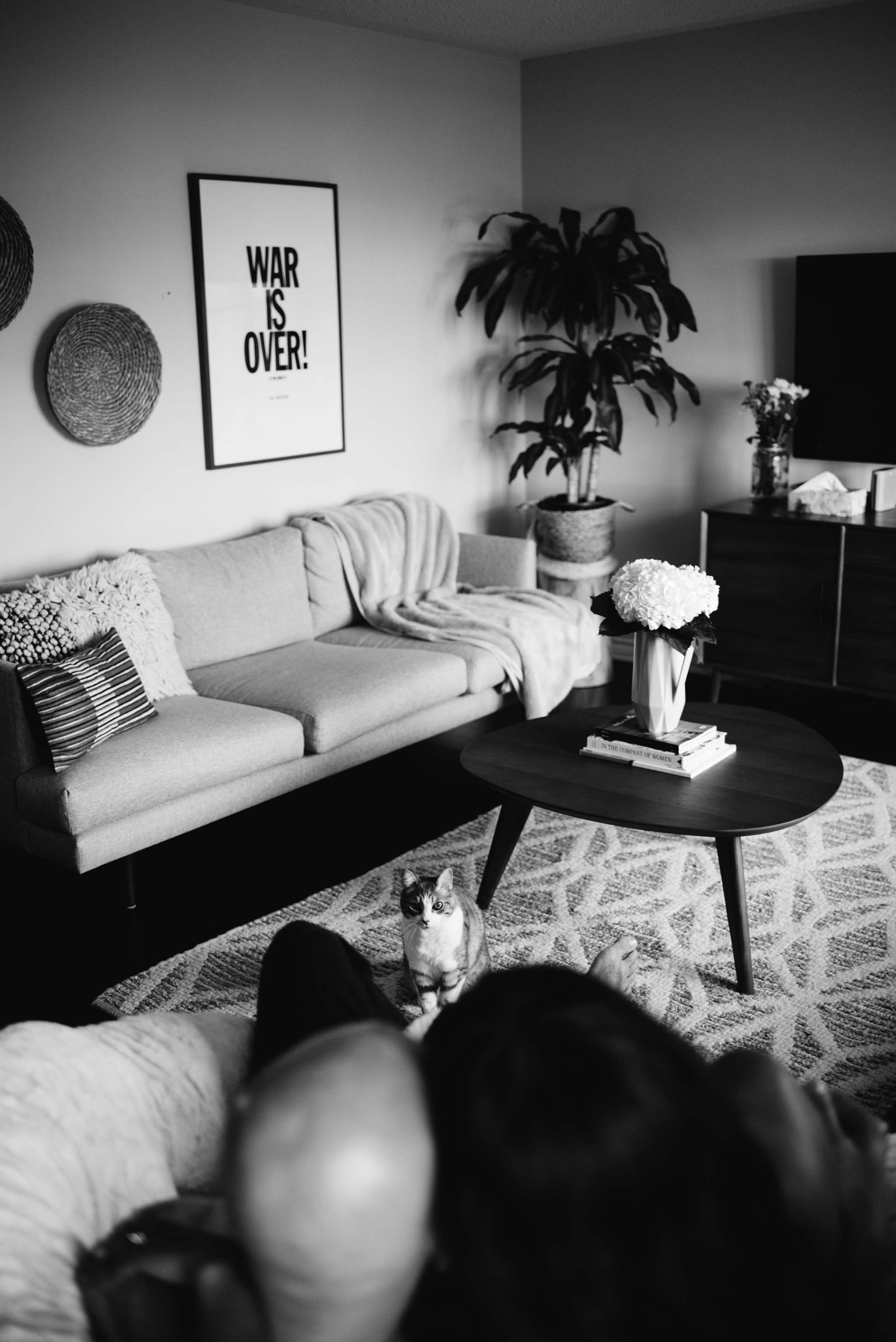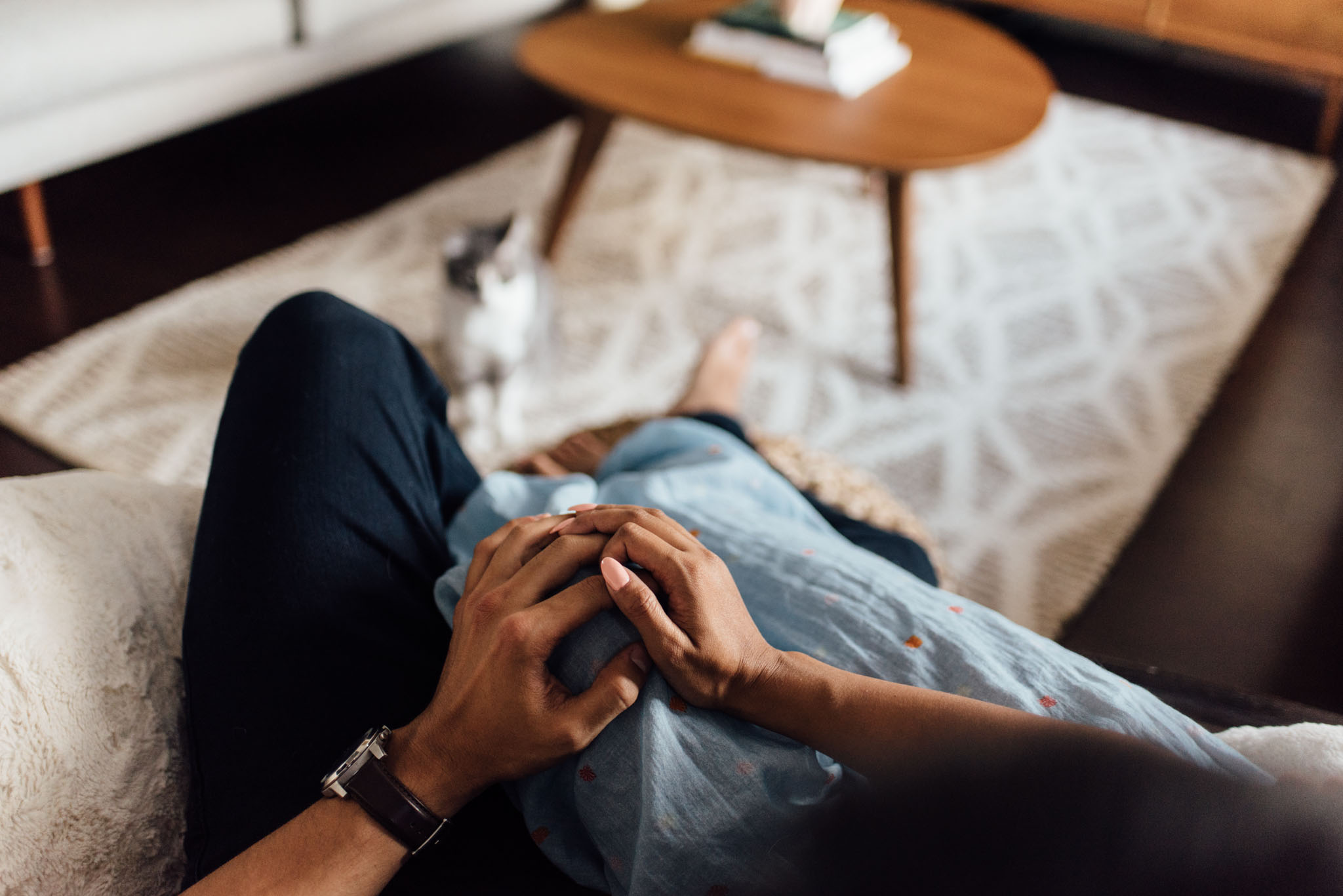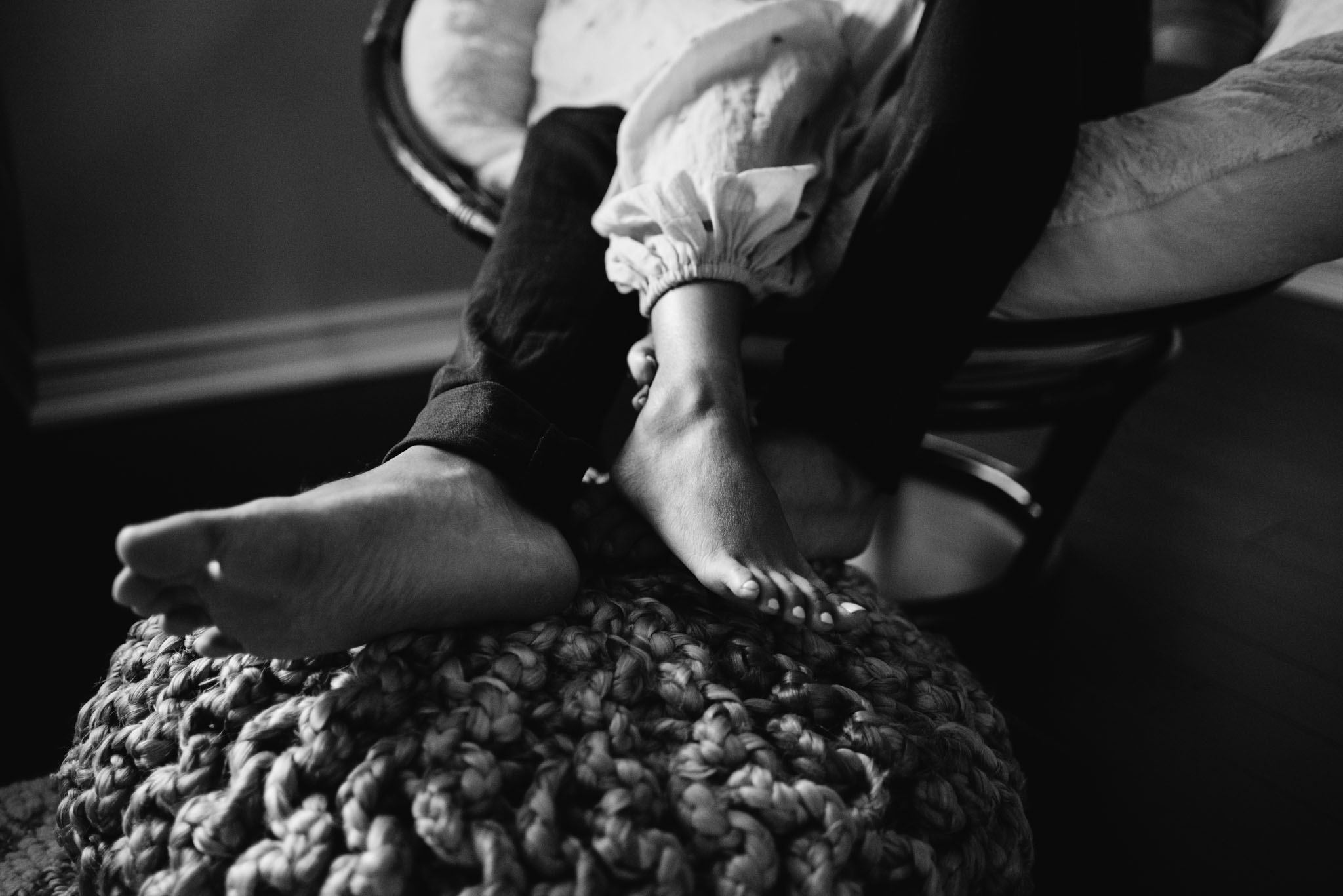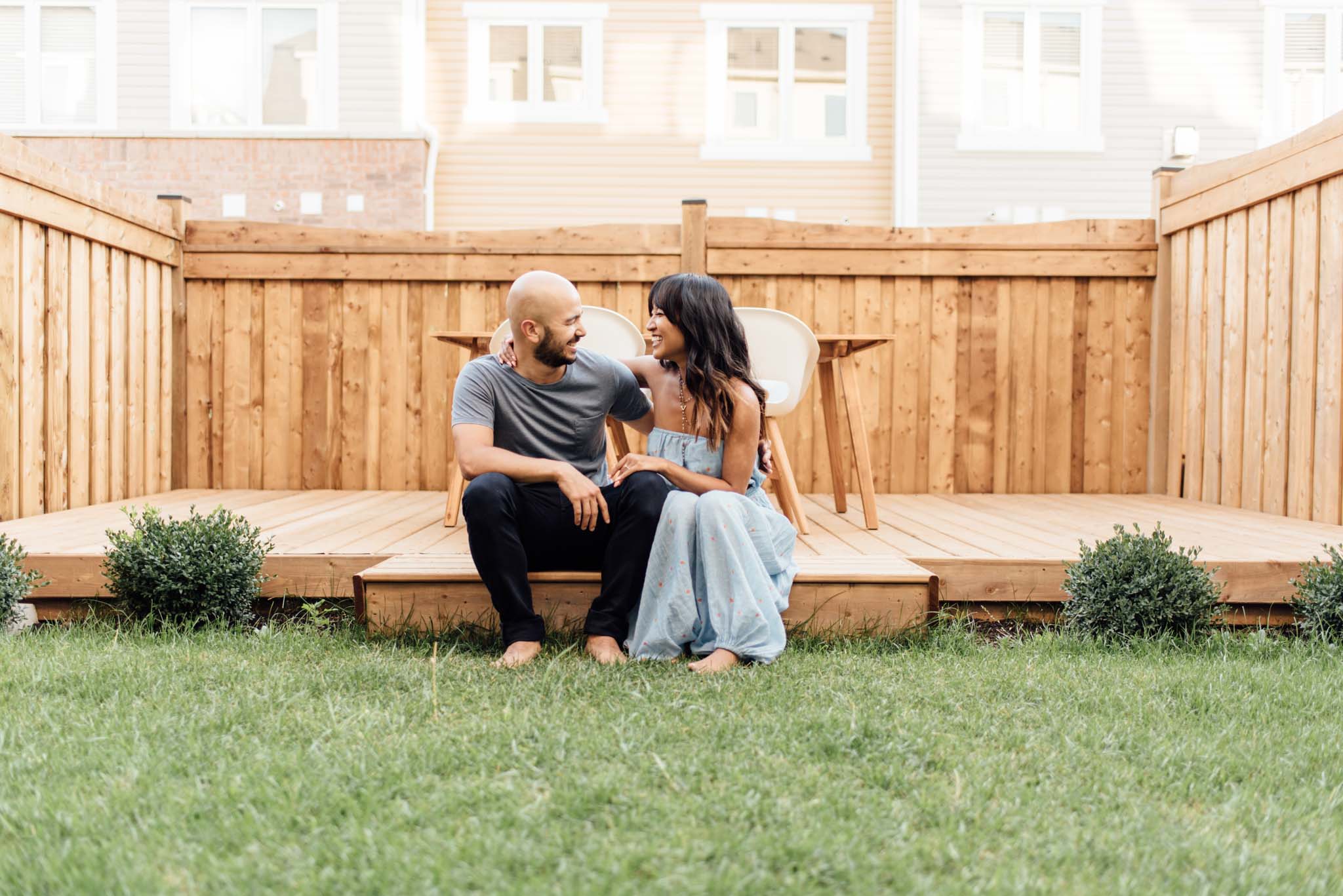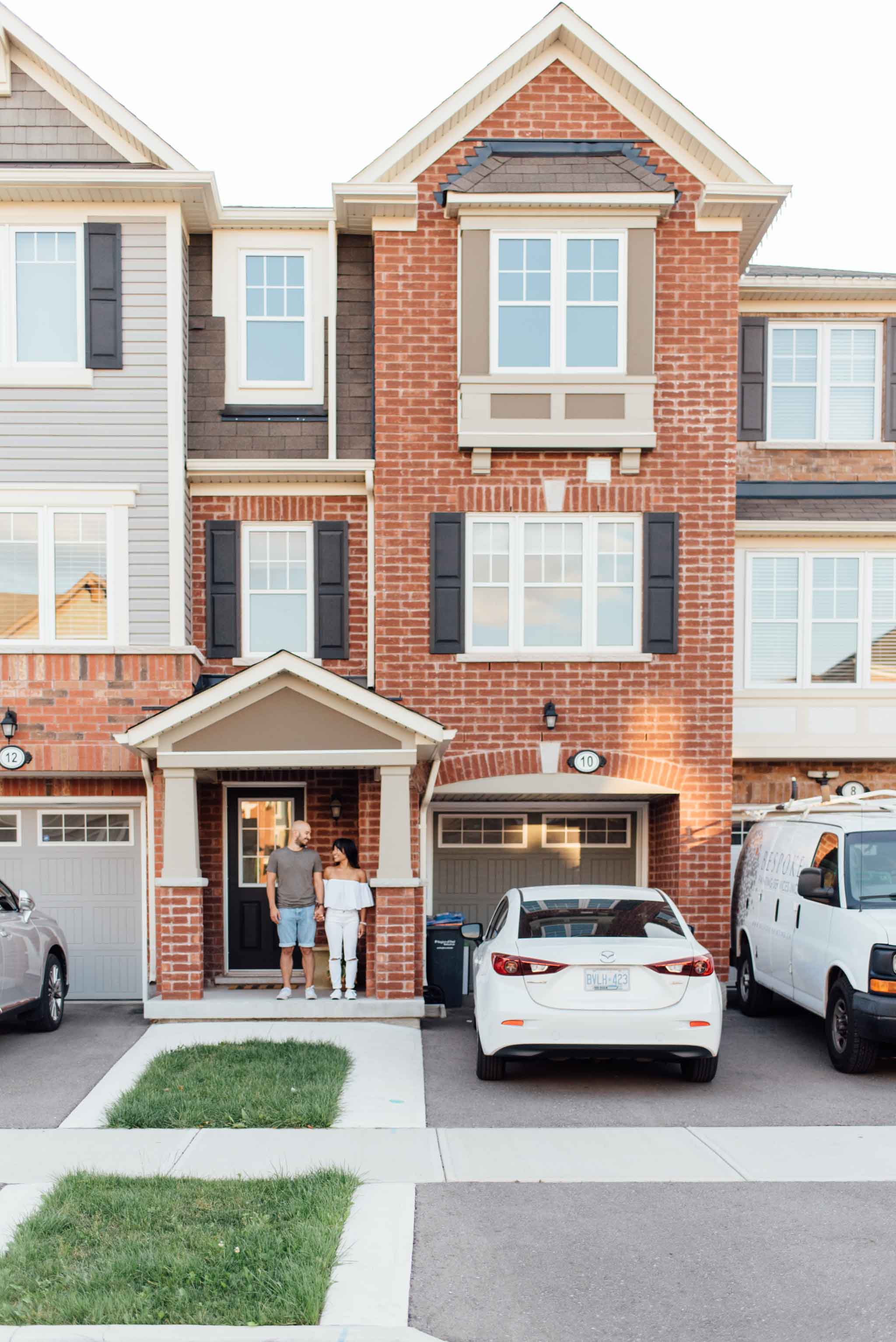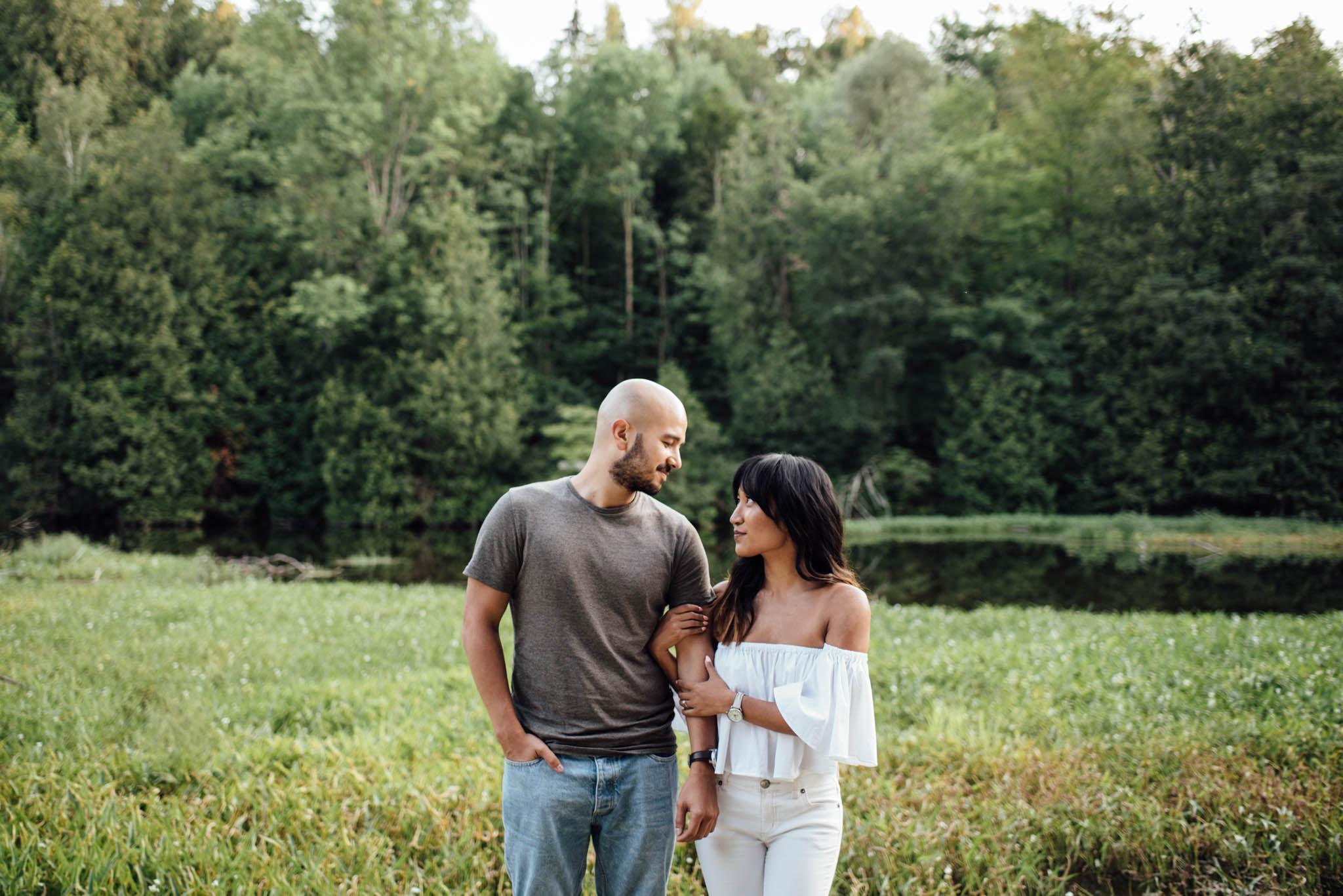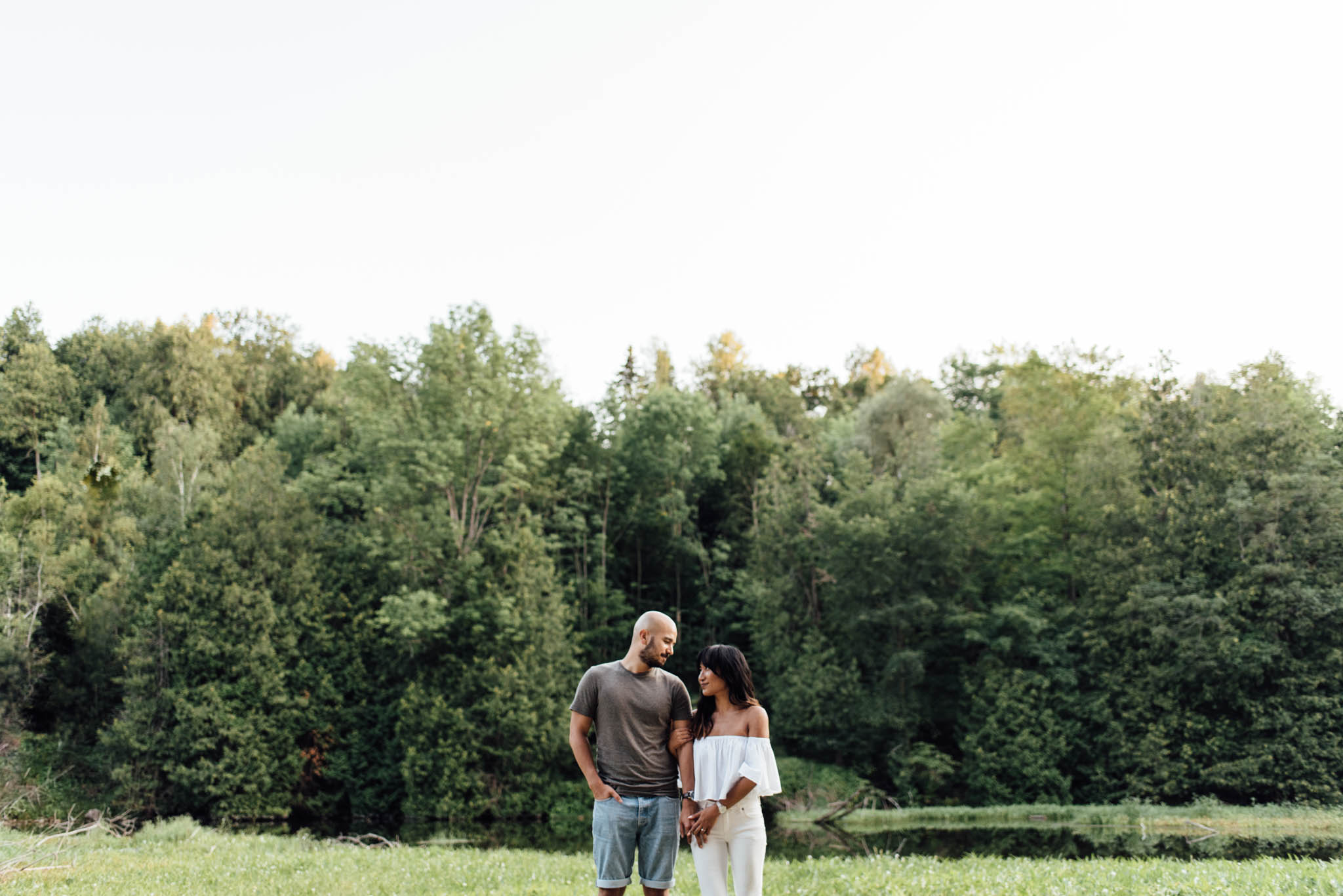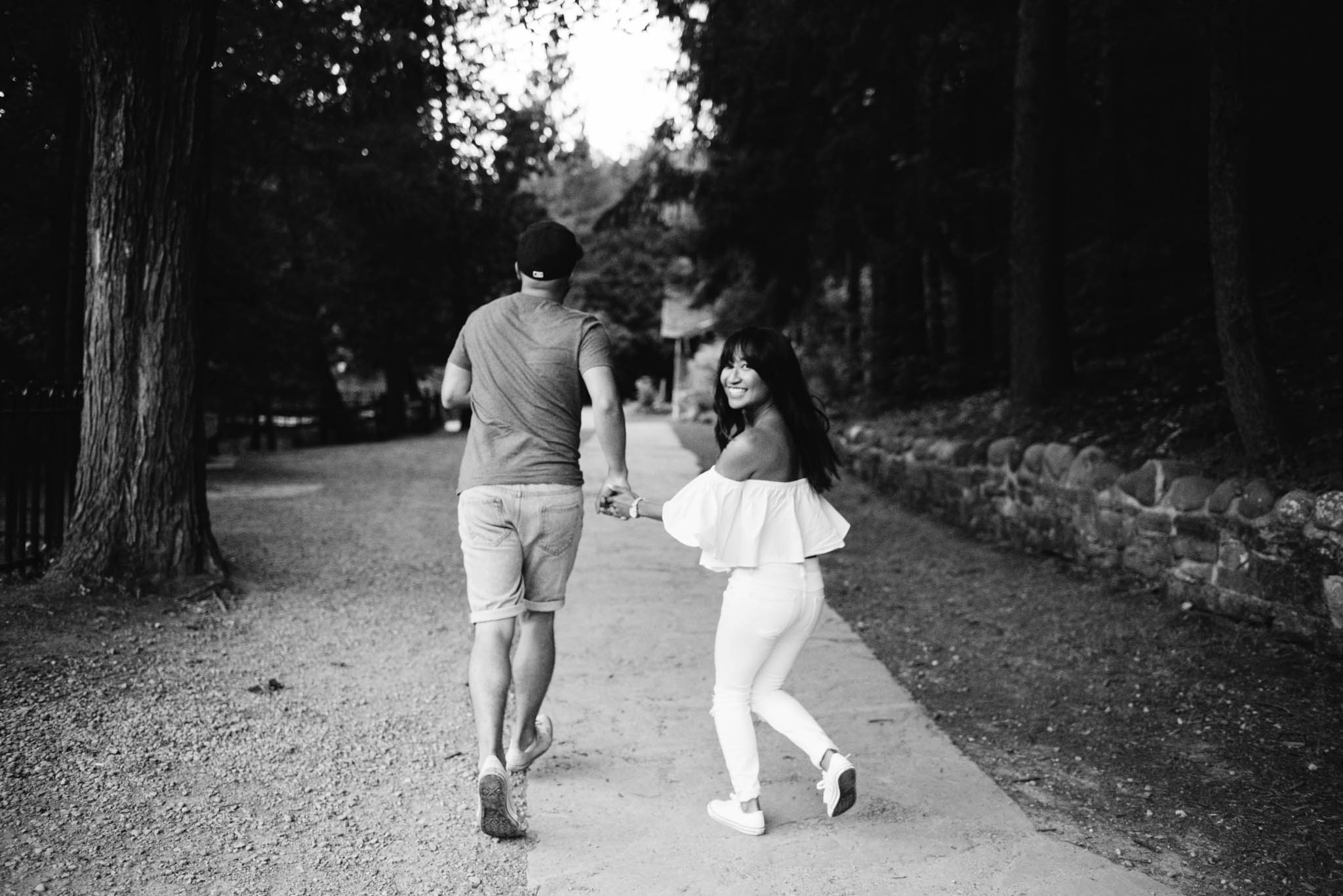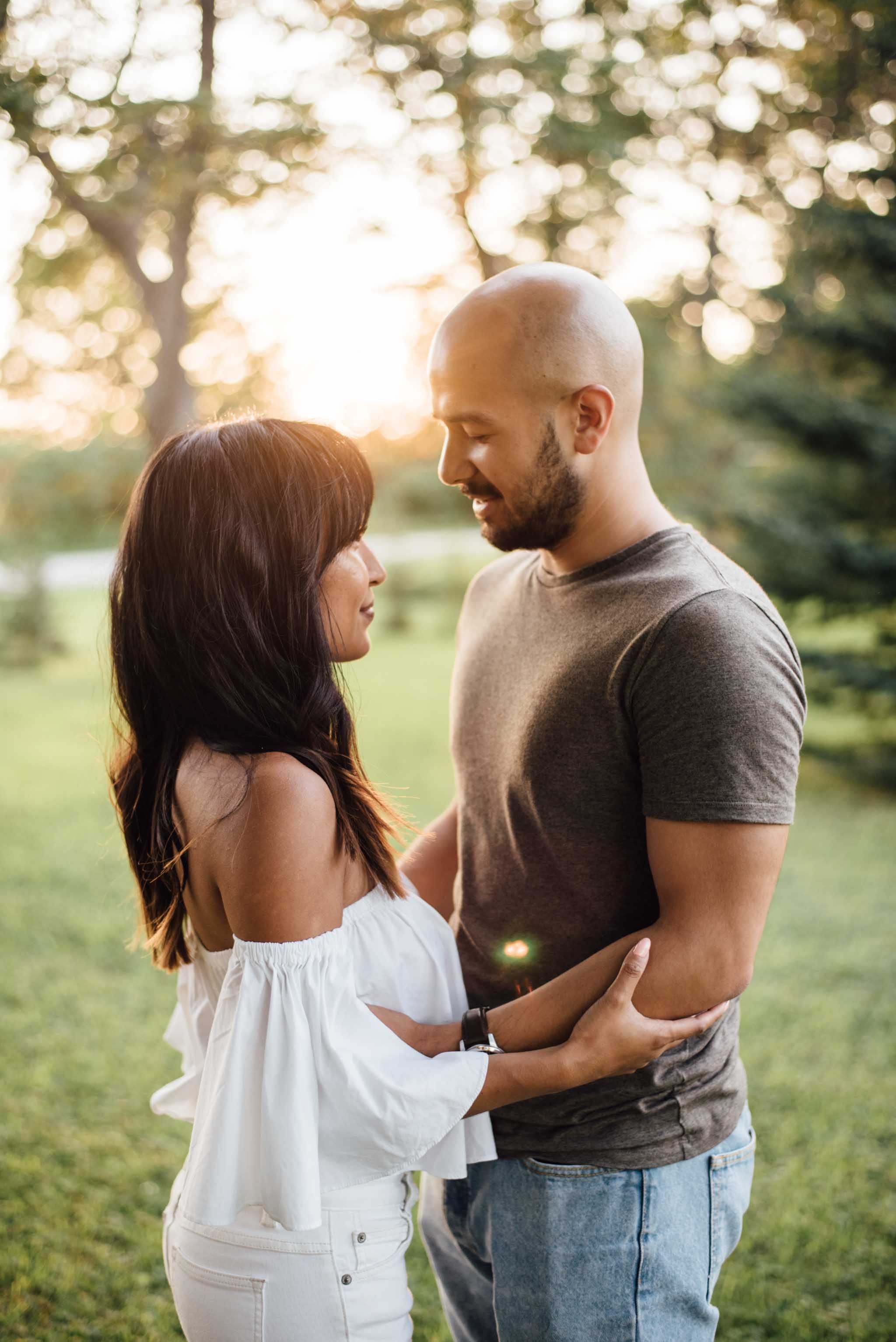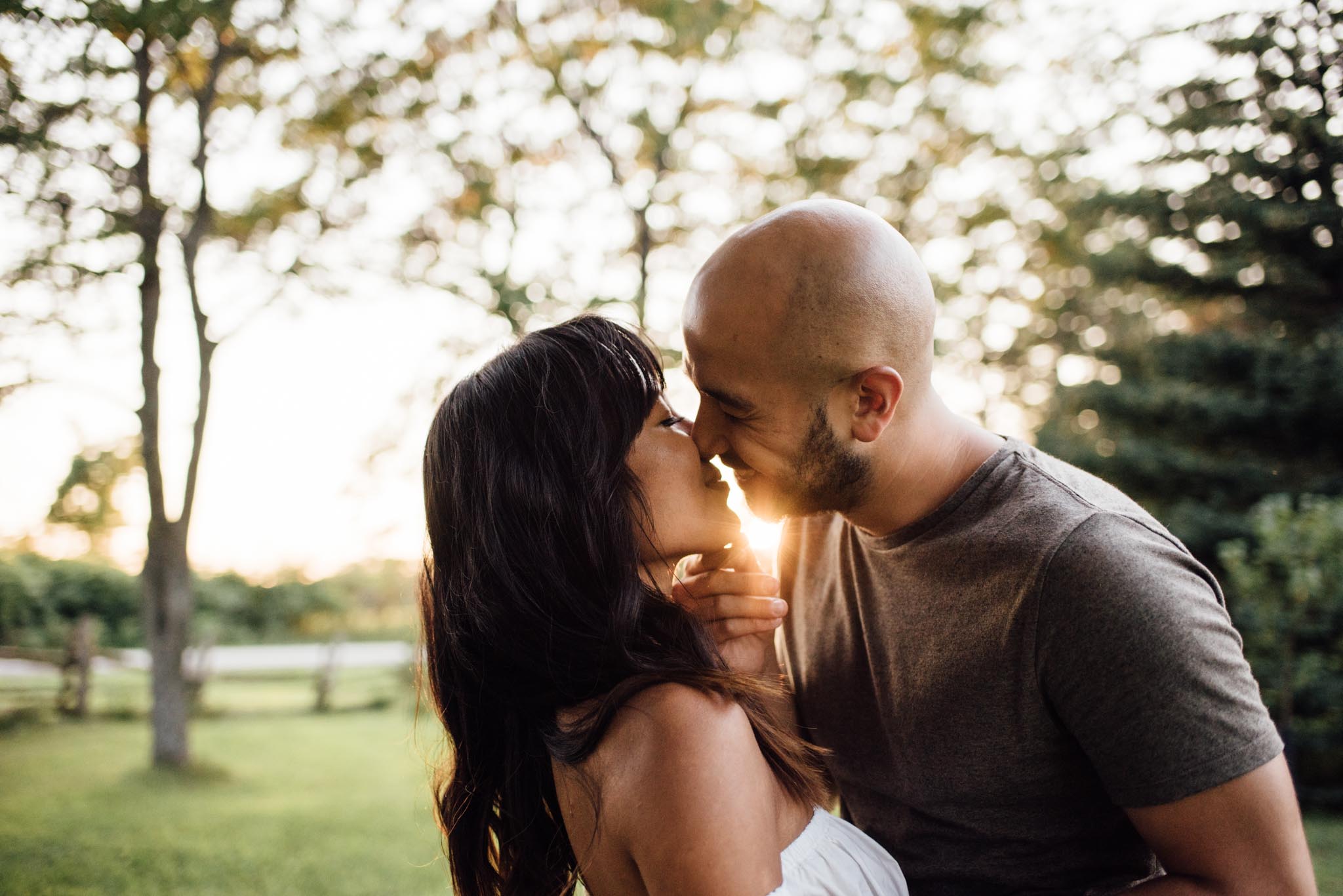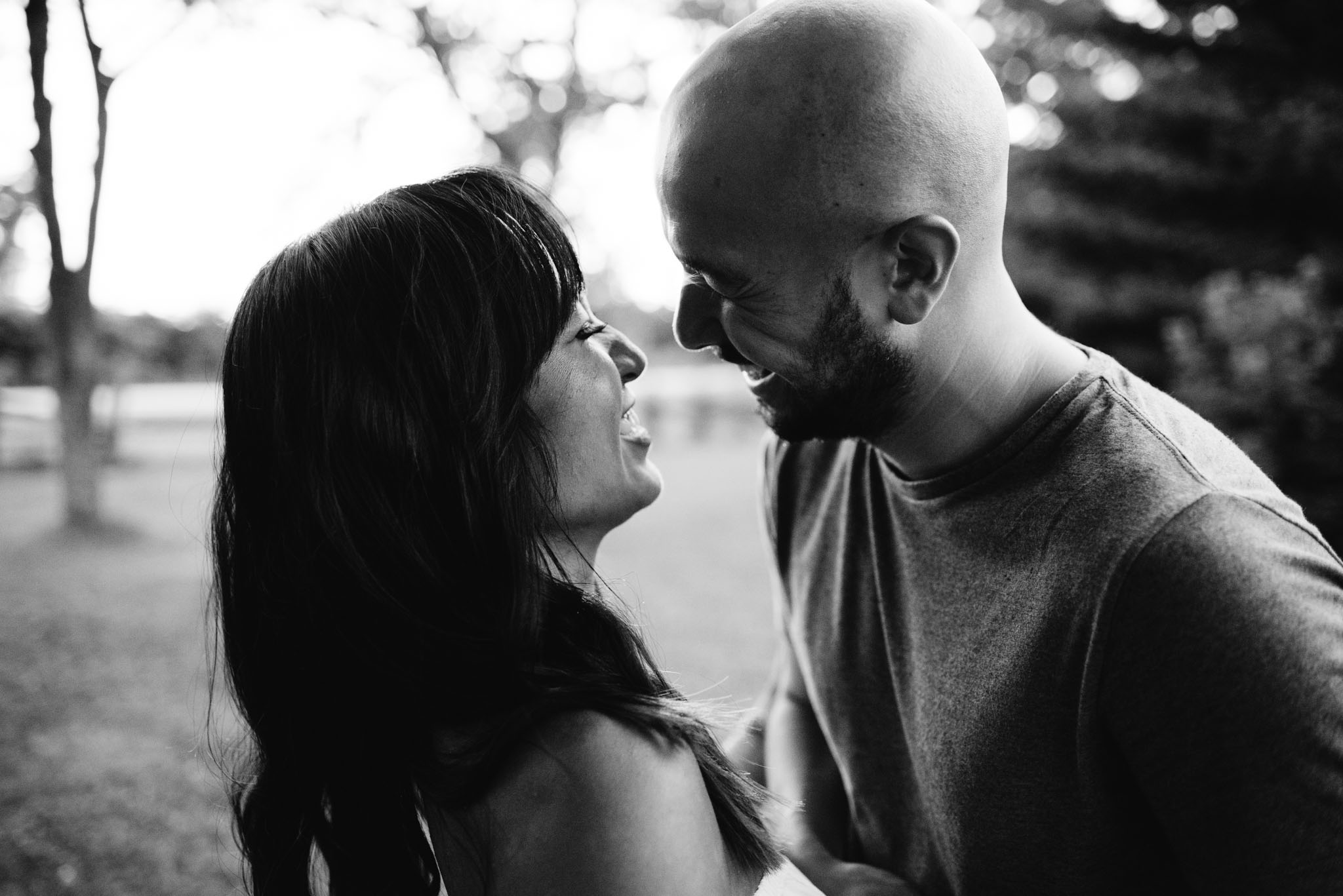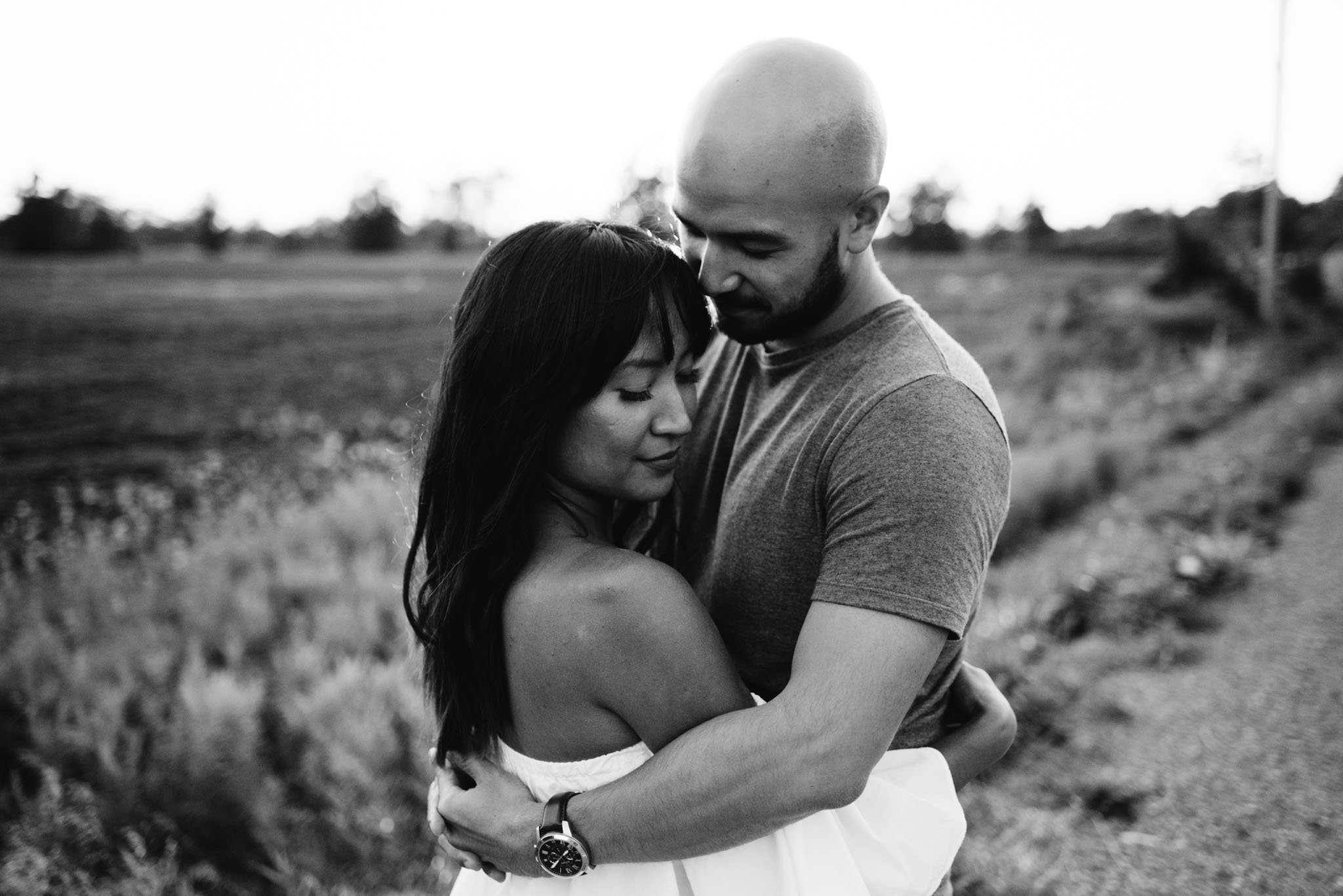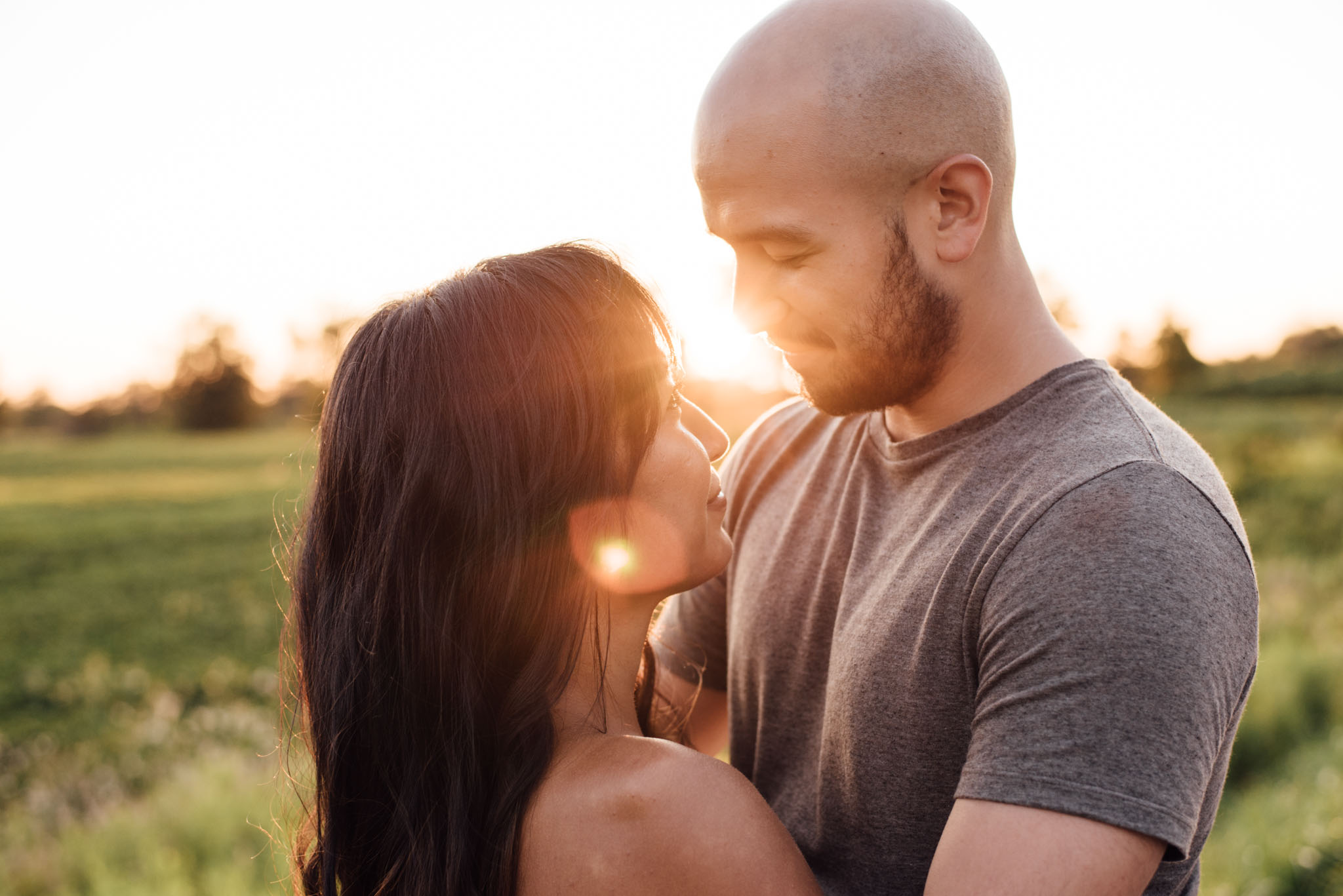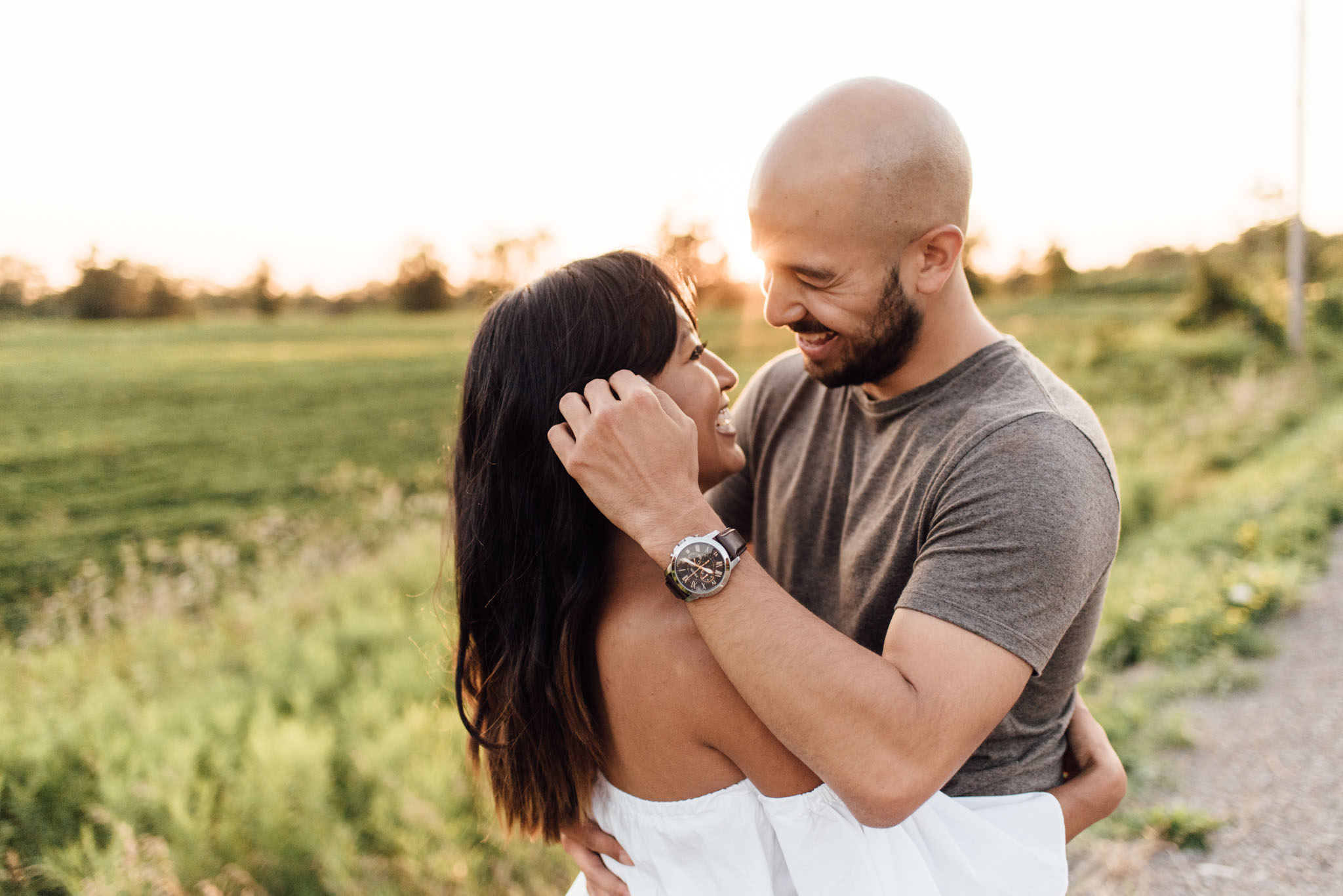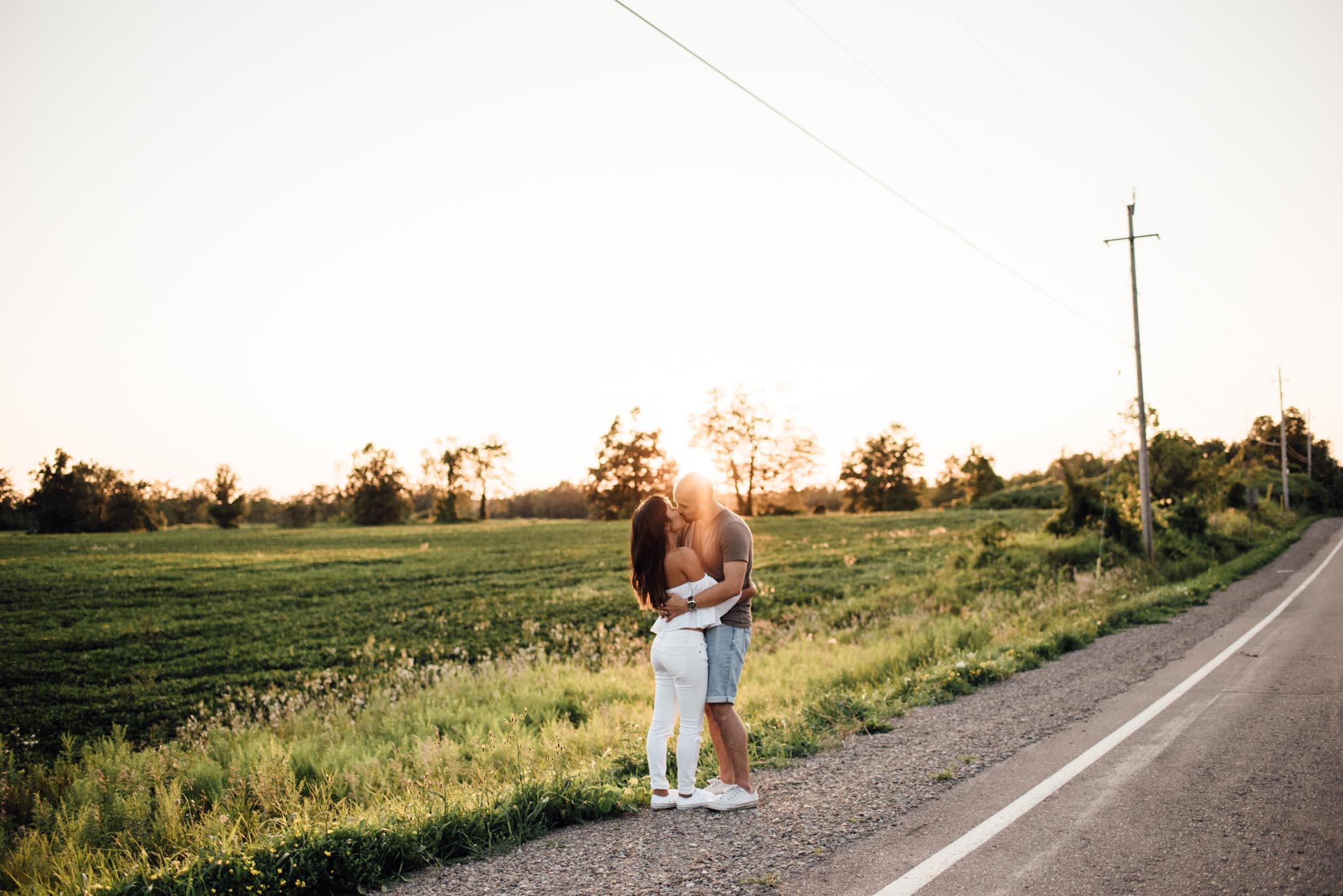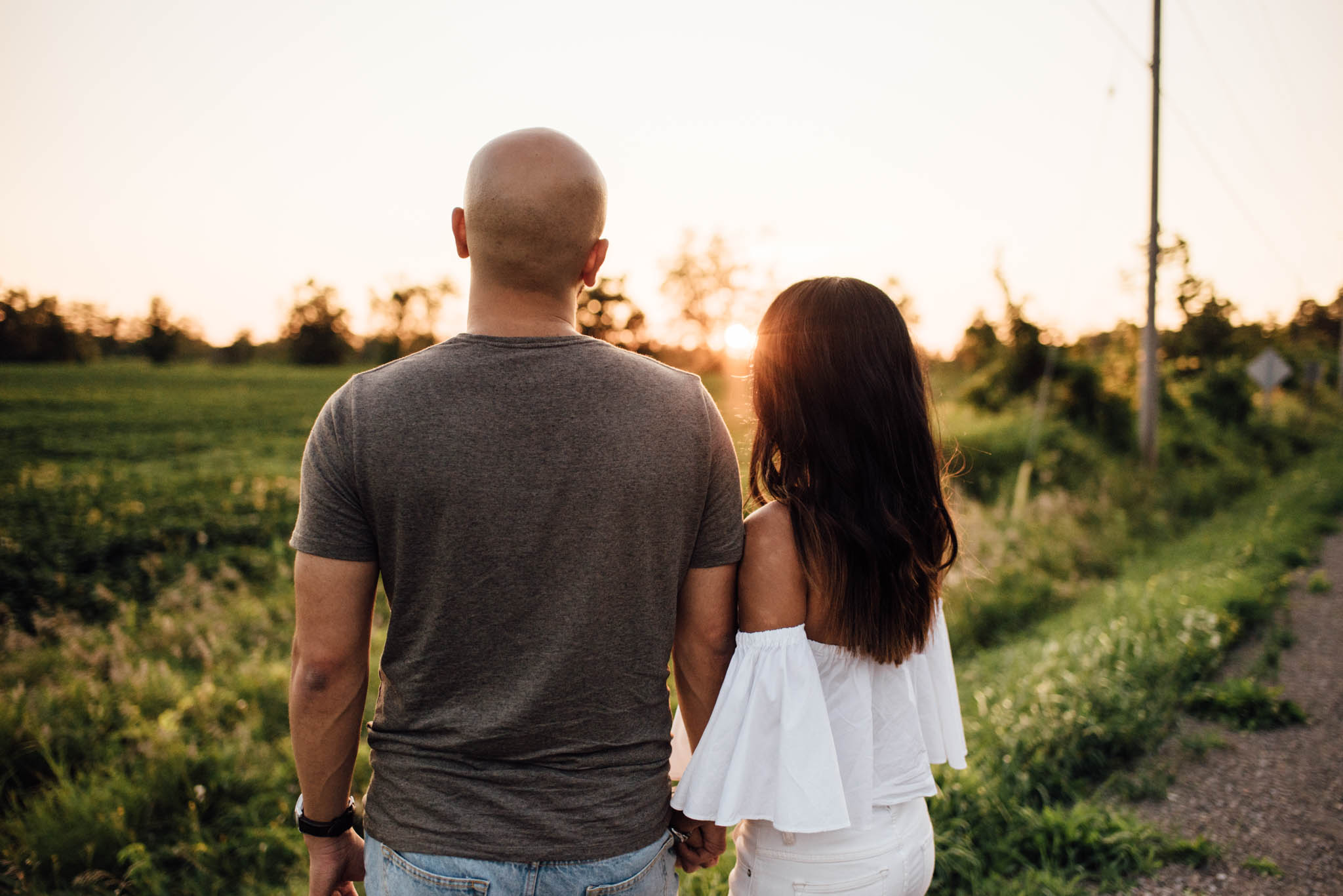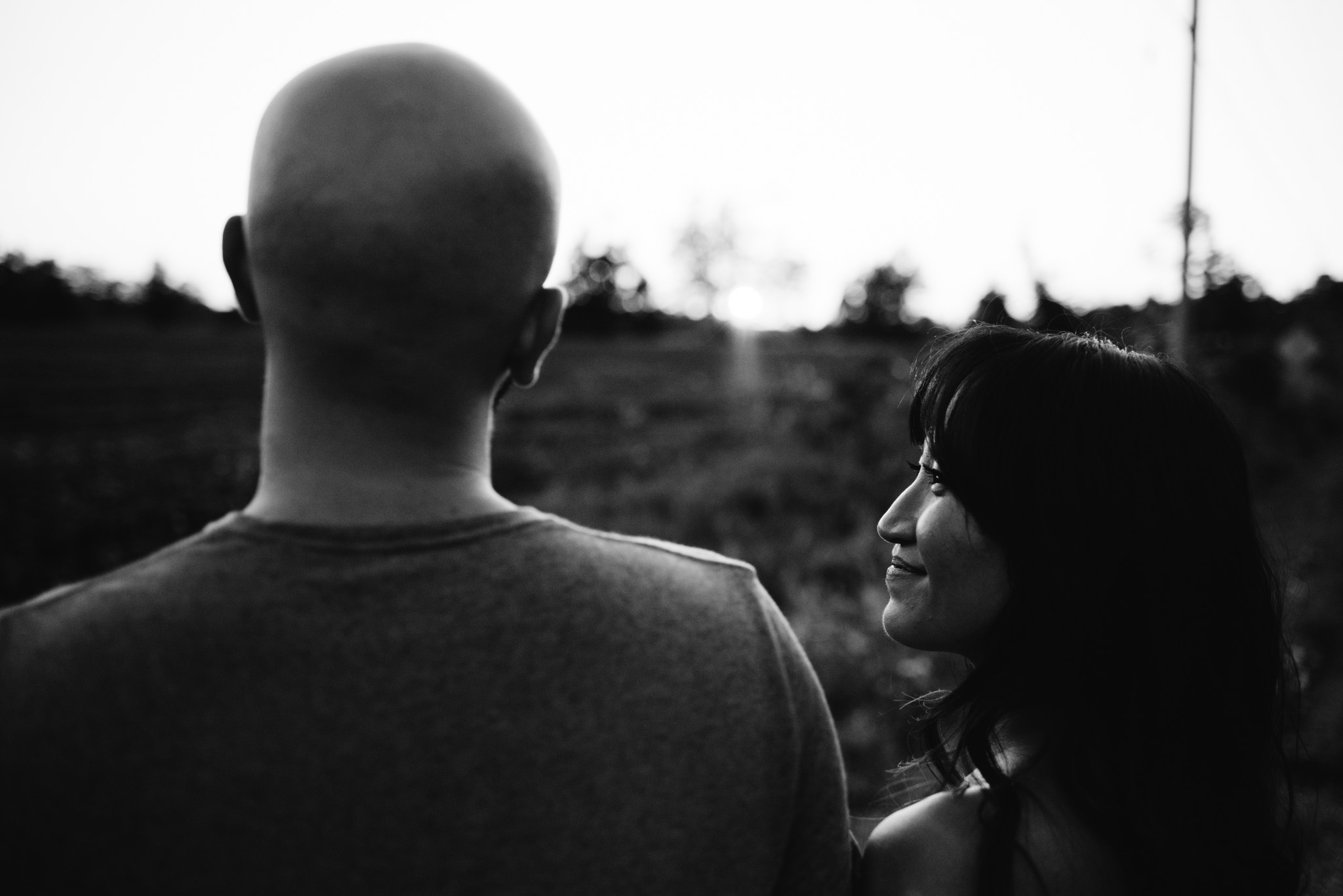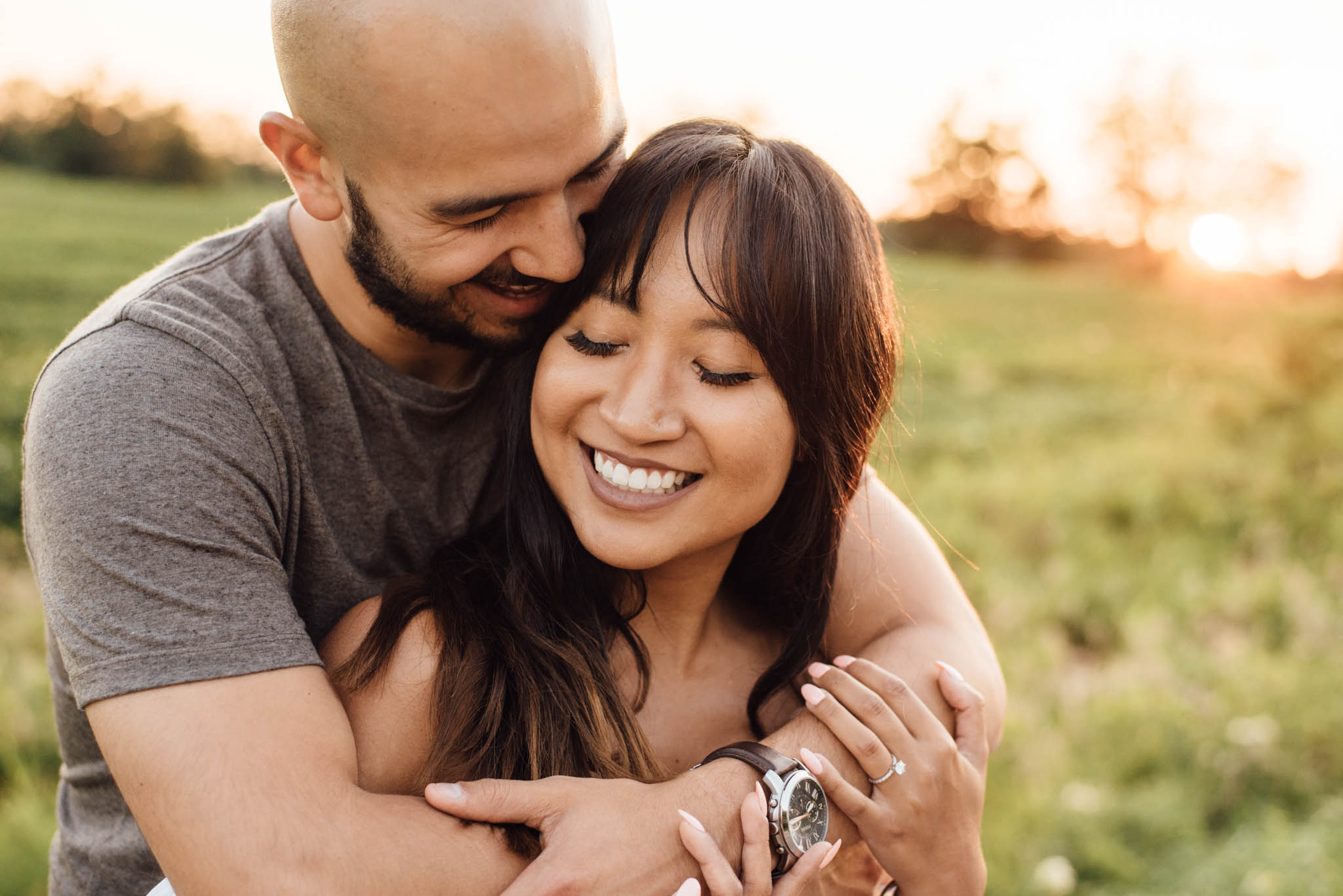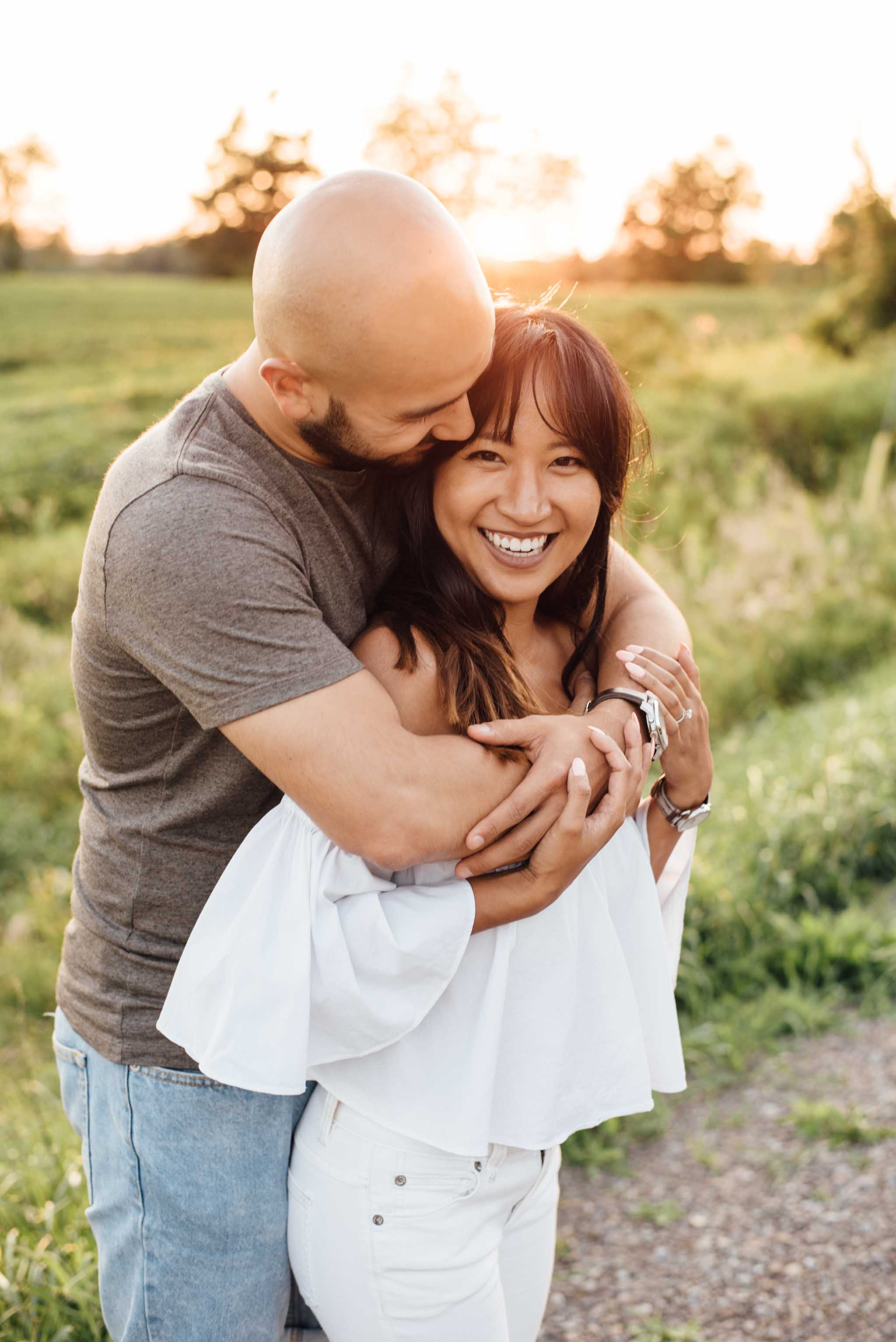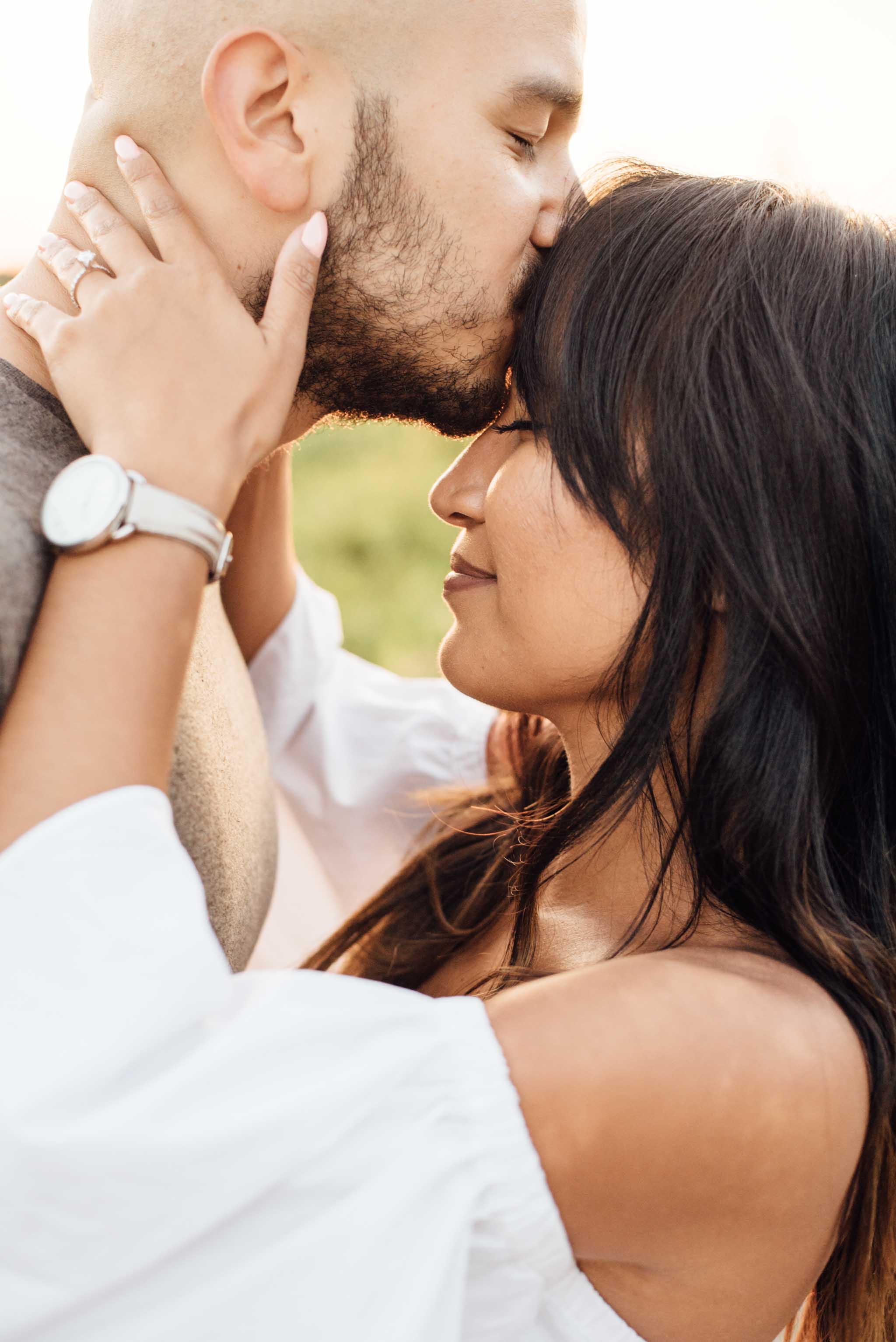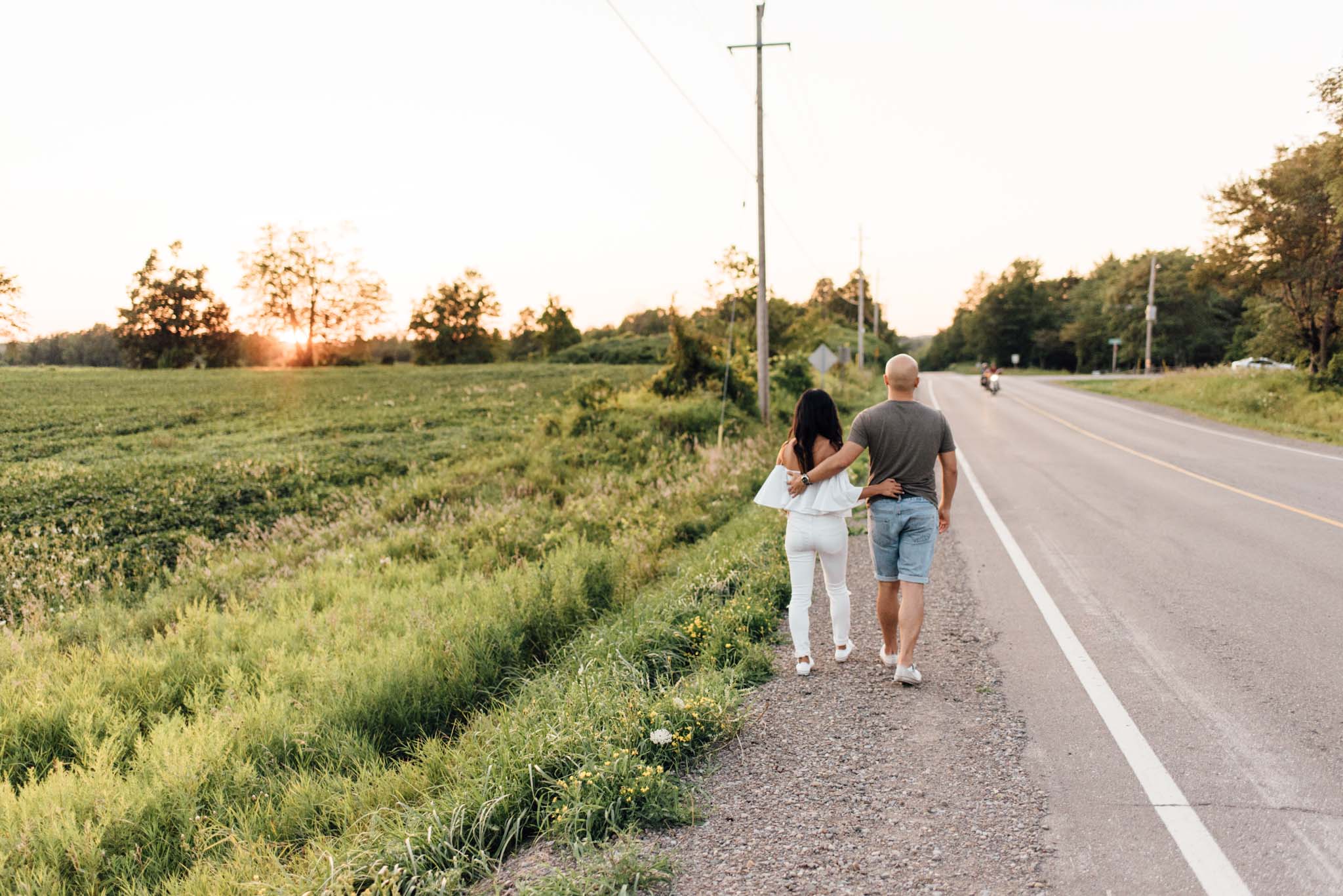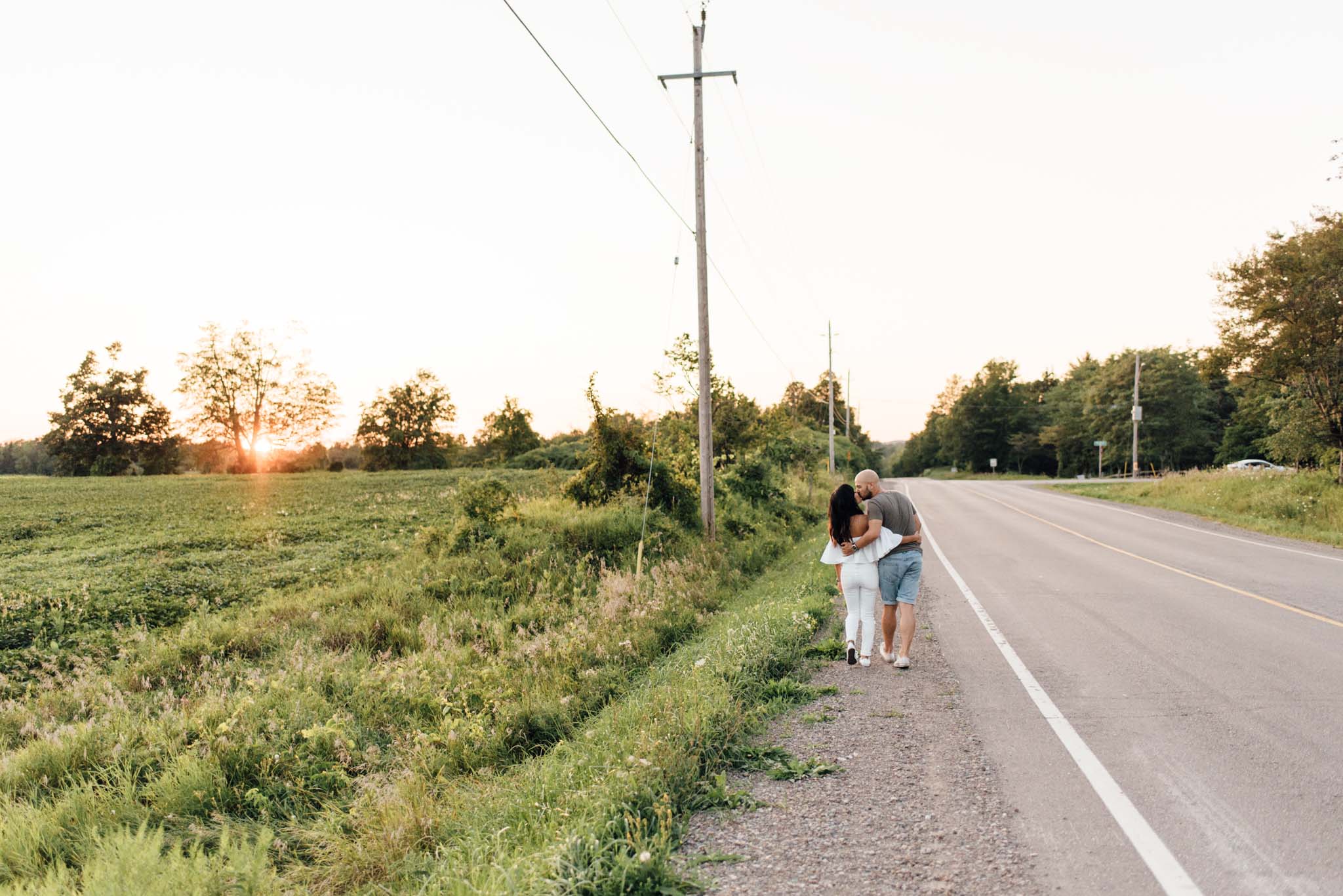 How we met:
Aaron and I met in January 2012 as interns for a media company in Toronto. It was my first day, Aaron's second—we met in a small hallway as we waited for the elevator that took us up to our office. Aaron told me he was there as a graphic design intern; I told him I was there to write. Once we arrived in the second-floor reception area, Aaron finally introduced himself—"I'm Aaron, by the way"—shook my hand and told me he'd see me around.
I went through the motions of my first day. I met my boss, toured the office, was shown my desk. Turned out, I would be seated in the same crowded office with 4 other interns, one being Aaron. I was secretly excited to see him again—and I later found out that he felt the same.
A few days later we exchanged BBM pins (ha!), a couple weeks later we had dinner at a cozy Yorkville restaurant (despite being on a student budget) and a month later we were official. To this day, I still don't know how we pulled this off without the other interns knowing. So you can imagine the surprise, hugs and high-fives we received after they found out.
That was 2012 and we've been together ever since!