Downtown Toronto Engagement | Ginny & Brian
When Ginny and Brian said they live close to Rogers Centre they weren't kidding!
You could basically extend your arm out their window and touch it. Talk about location!
That being said, these two really enjoy going to Blue Jays games together so they brought their jerseys to immortalize that part of their lives in their engagement photos.
We also stopped at Sud Forno for their scrumptious donut hole bites. Dang, they looked good. Sud Forno is also just such a unique and cool restaurant – if you haven't been, you should check it out! They also have a bakery downstairs (restaurant is upstairs) with amazing-looking fresh bread. Ok, writing this is making me want to go back and get some.
After Sud Forno we went down to the area surrounding Steam Whistle Brewery because it's got some pretty great views of the CN Tower and Rogers Centre. We walked around and snapped some photos when inspiration struck.
Lastly, we stopped off at one of the most iconic spots for a downtown Toronto engagement session – The Flat Iron Building. The sun was setting and the twinkly lights of the cars and city scape were the perfect end to their engagement session.
I love that these two took their photos in the area they currently live – down the road they can remember some of the places near the place they first called home together 🙂
Without further adieu, here are some of my faves from our evening together!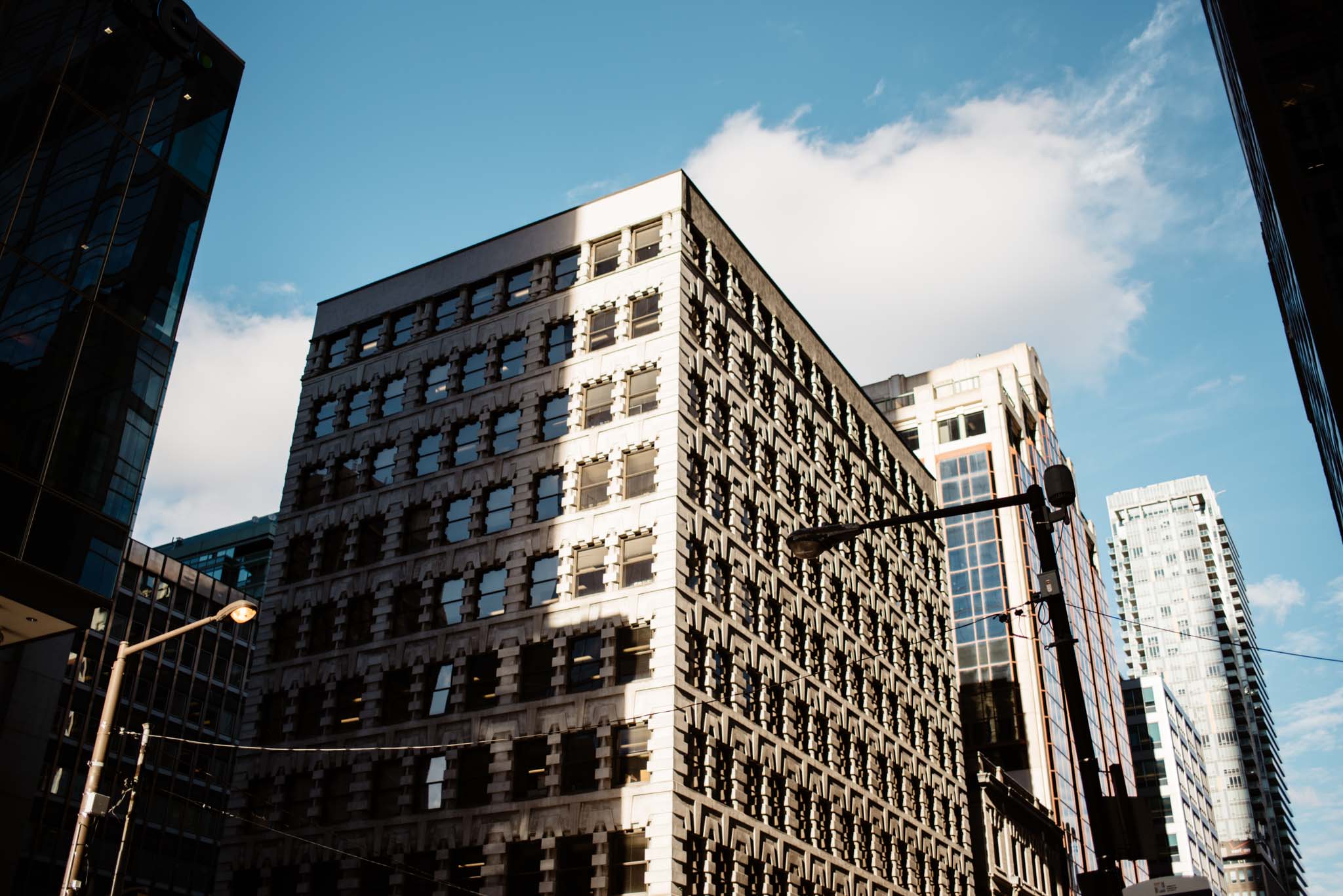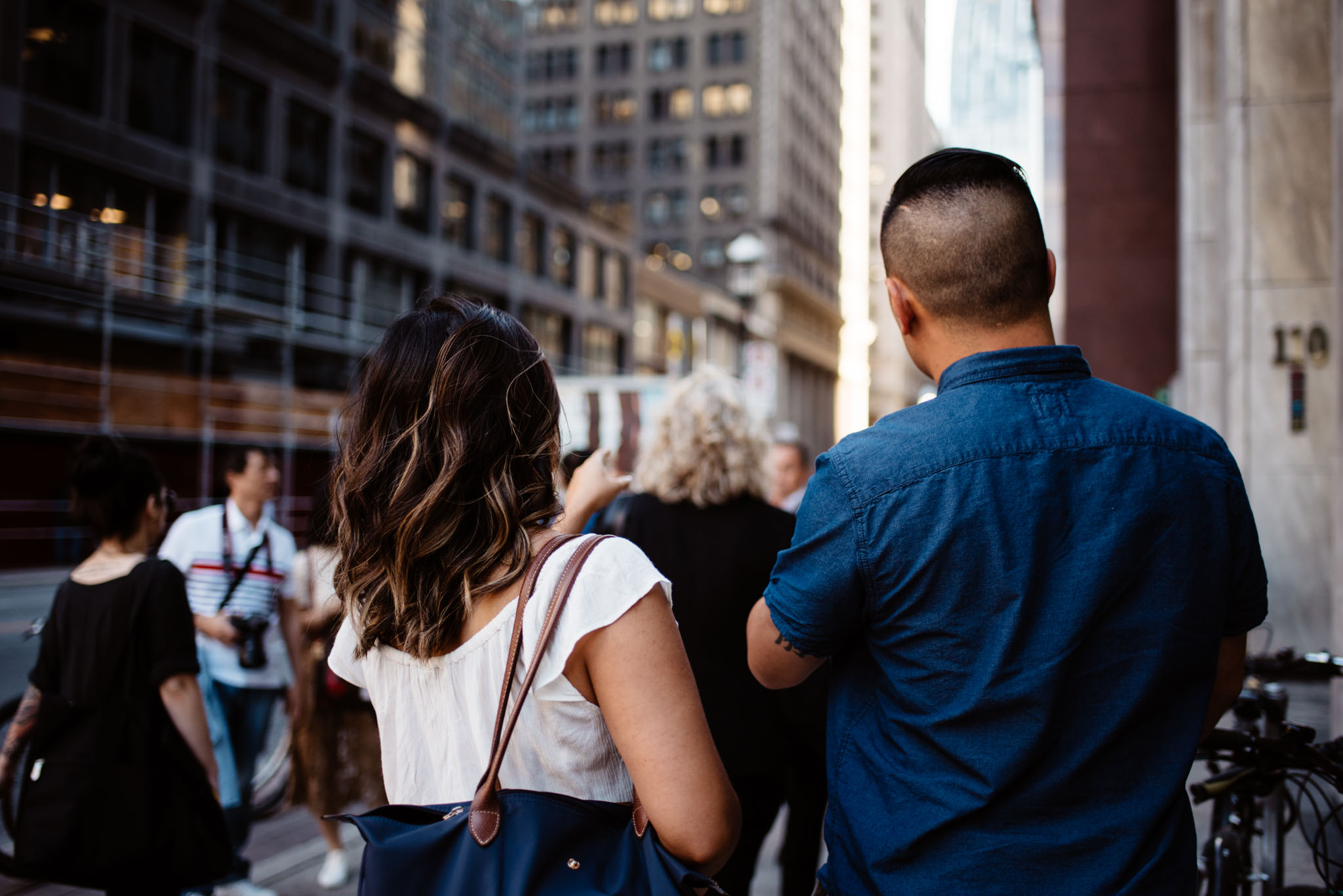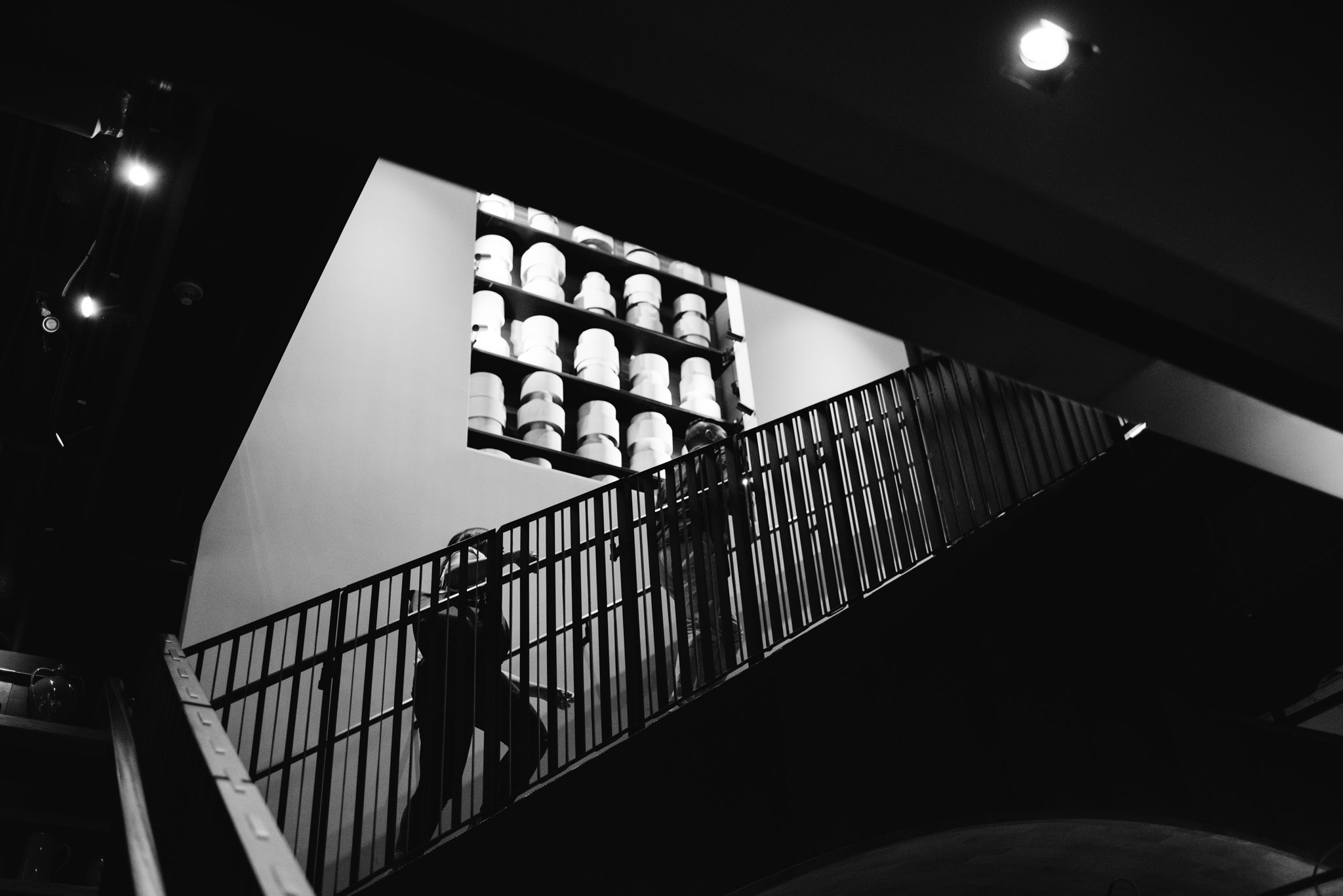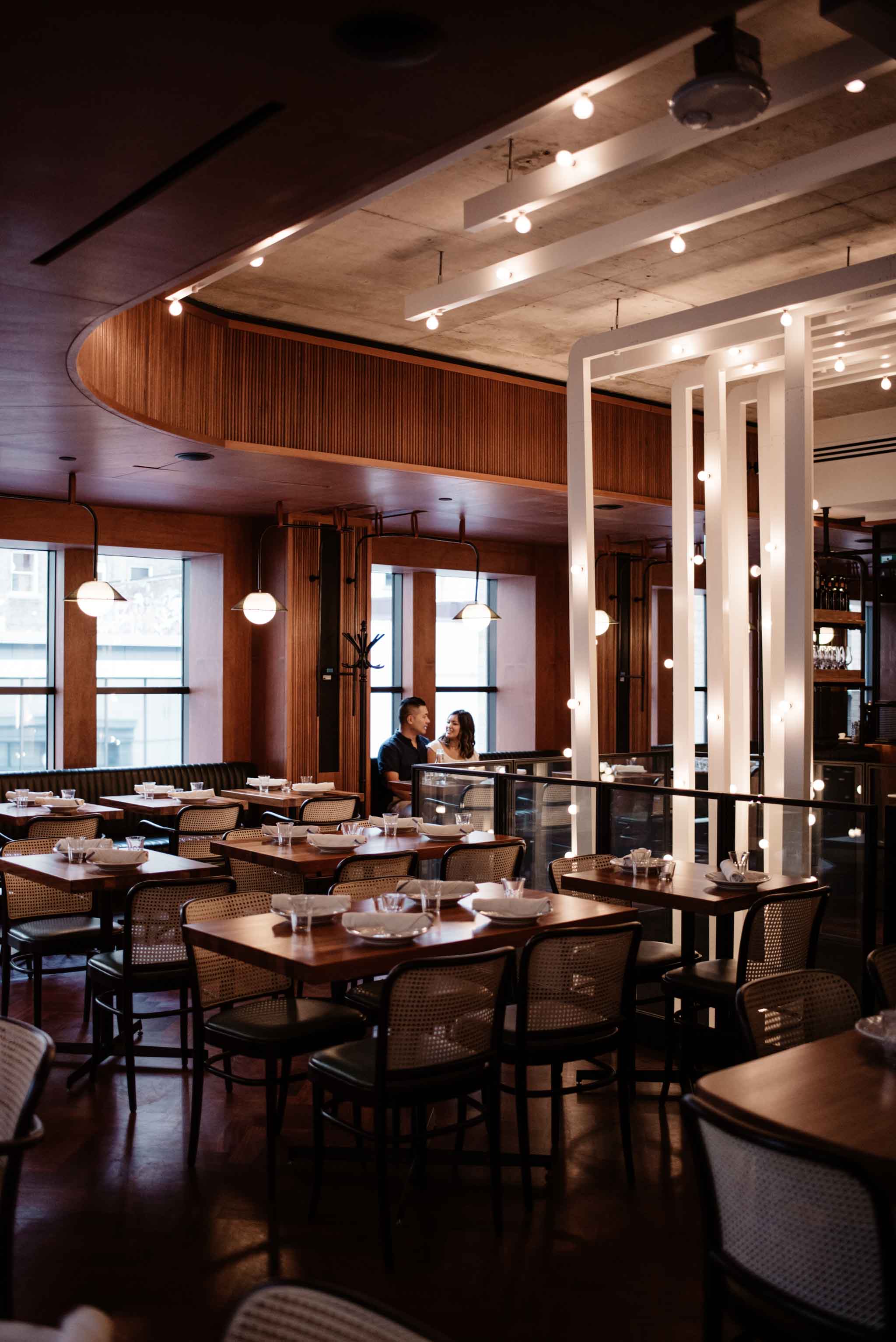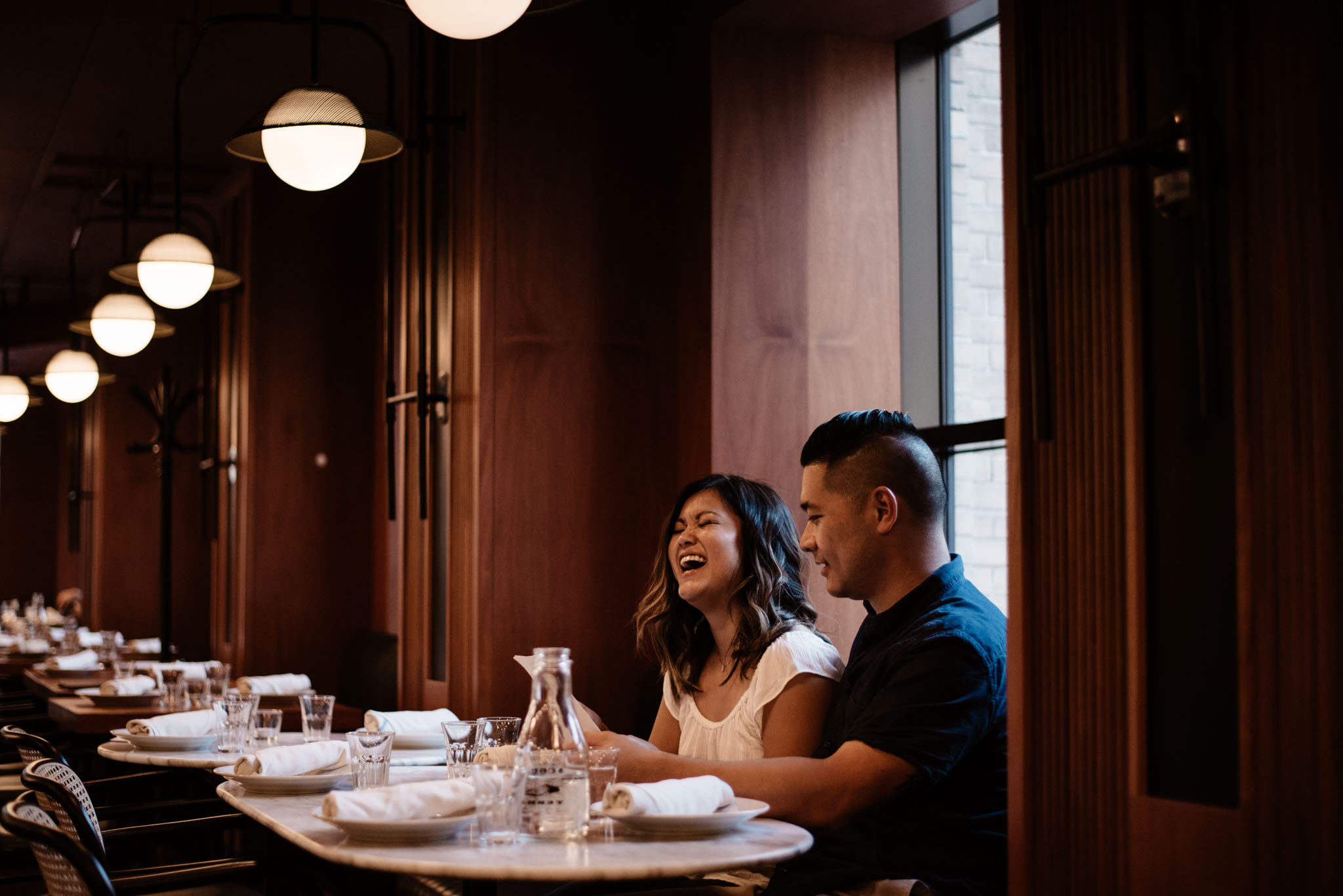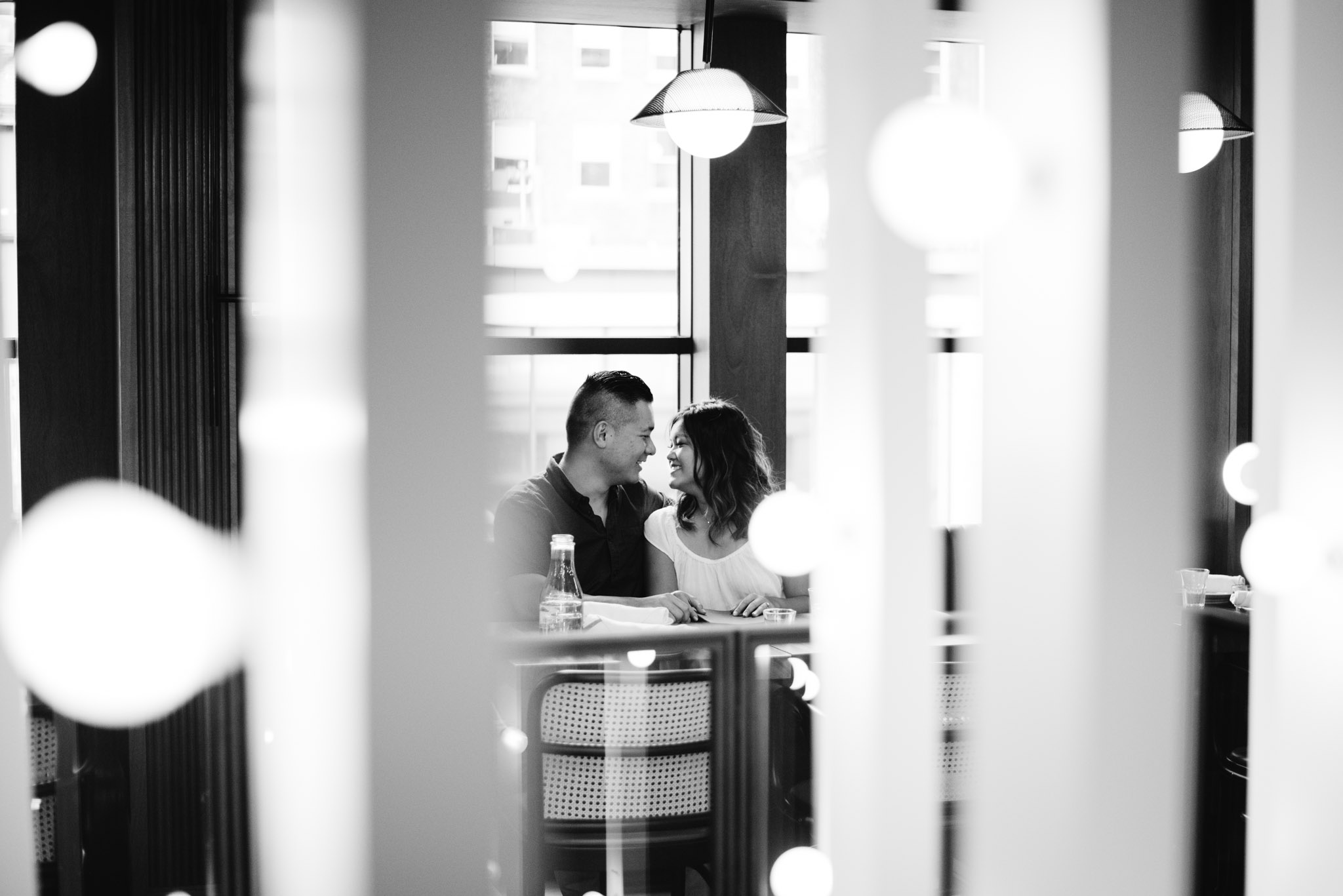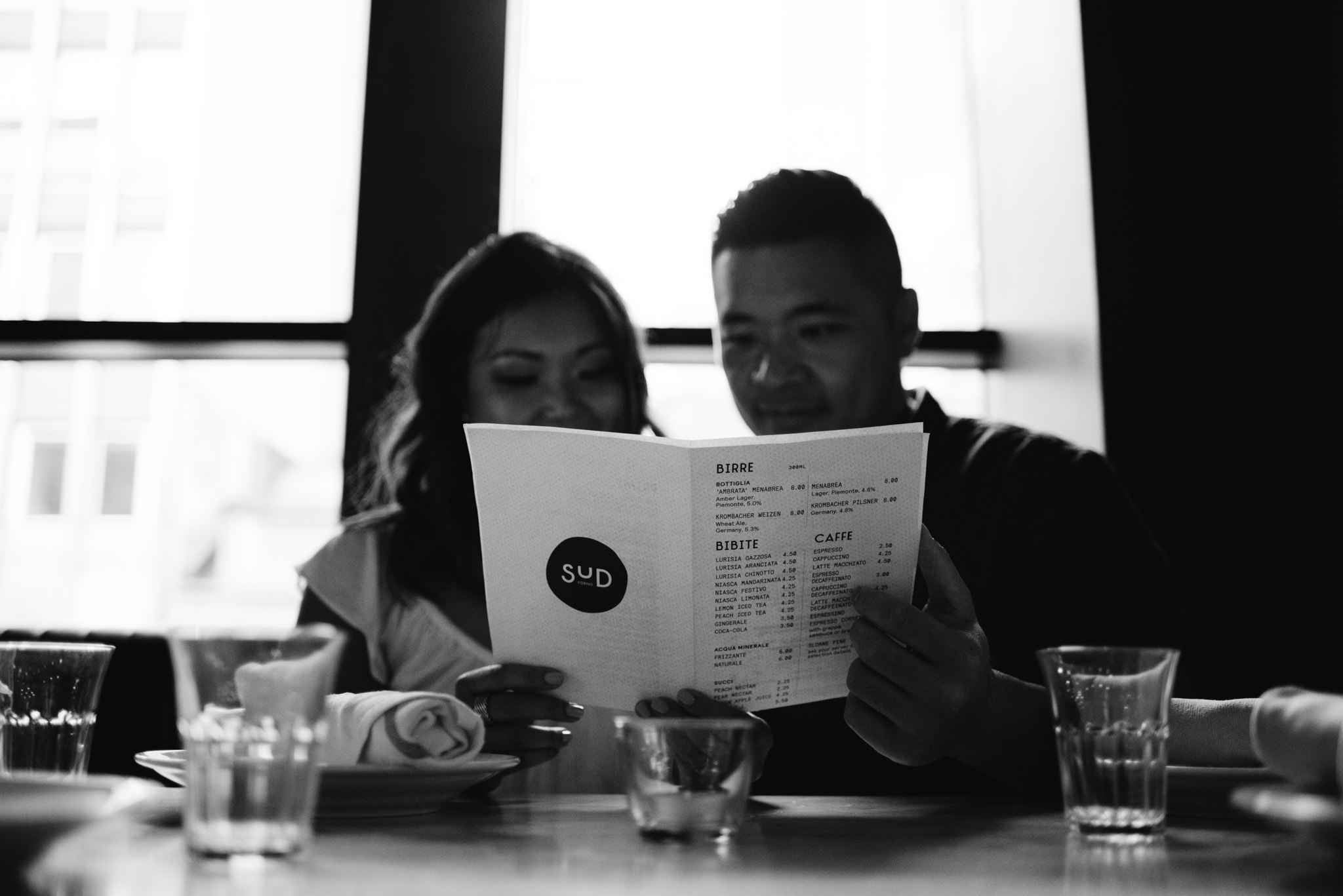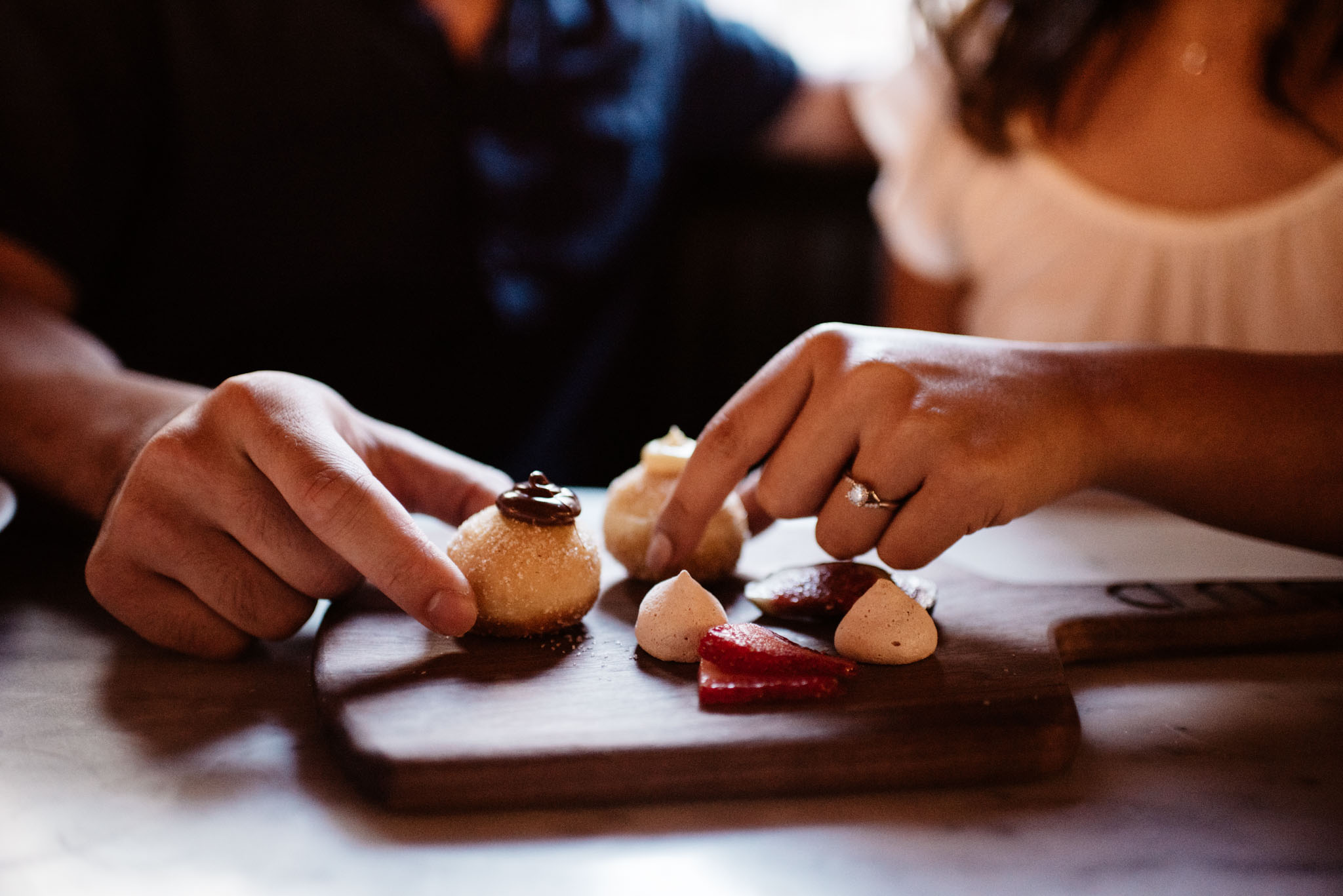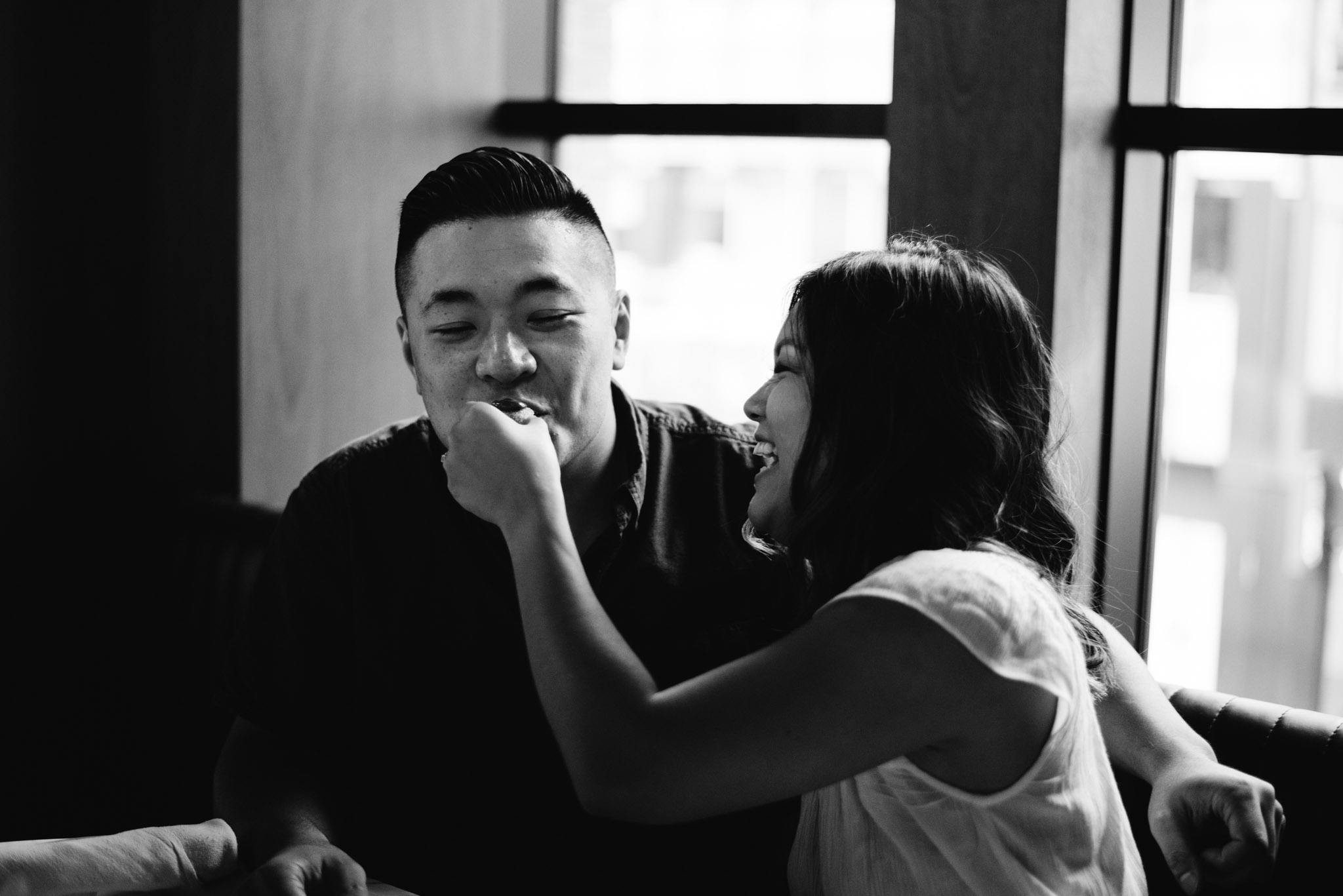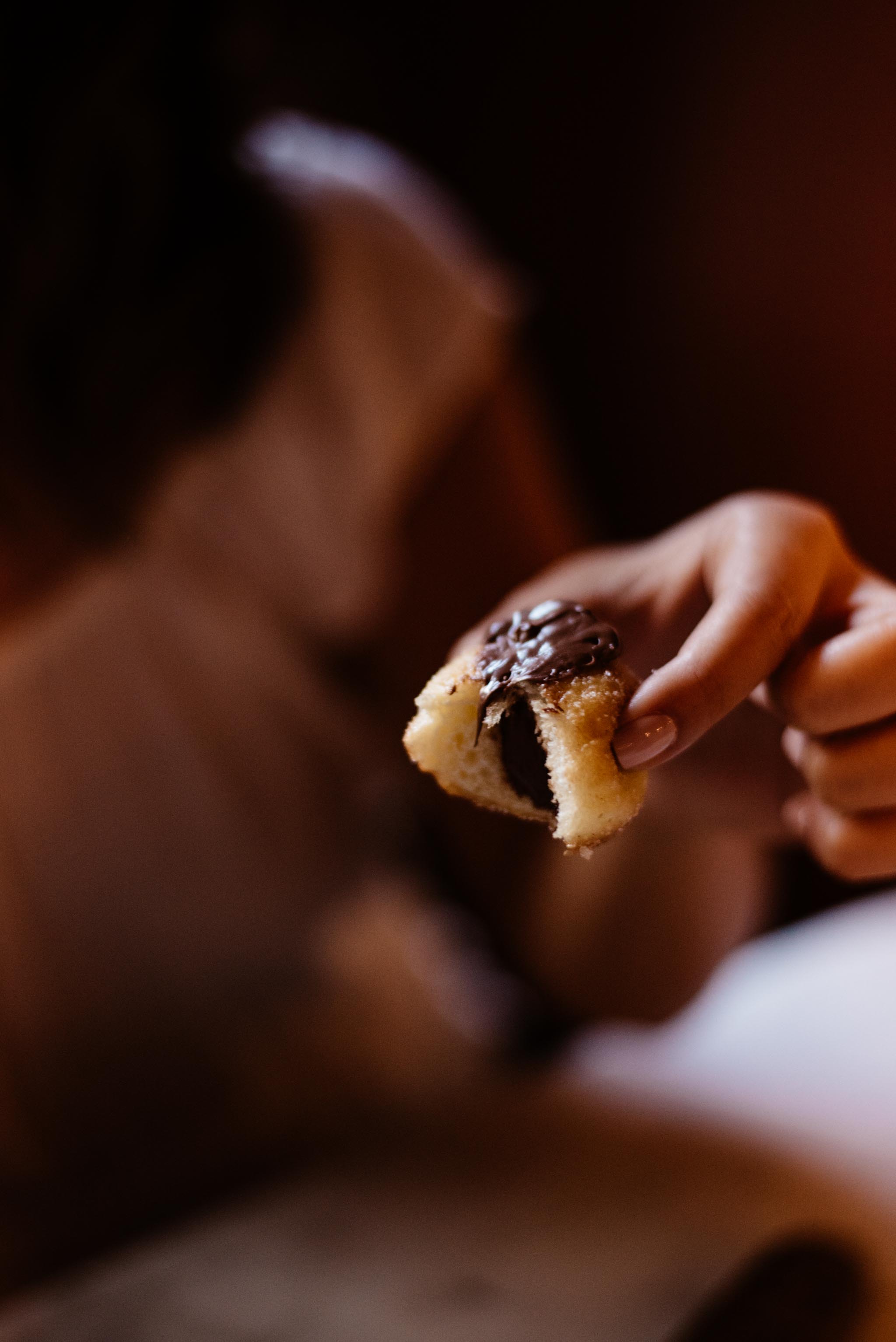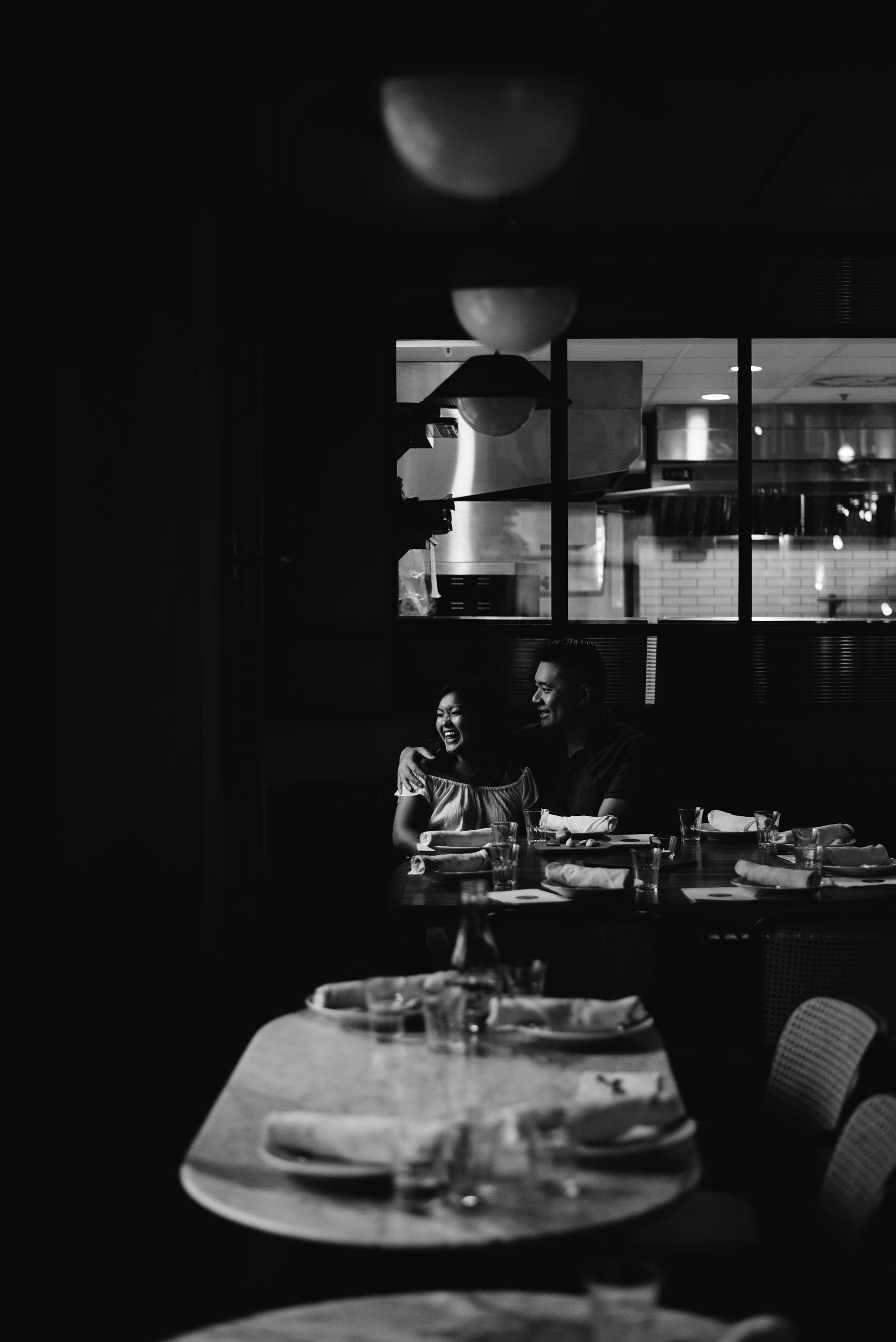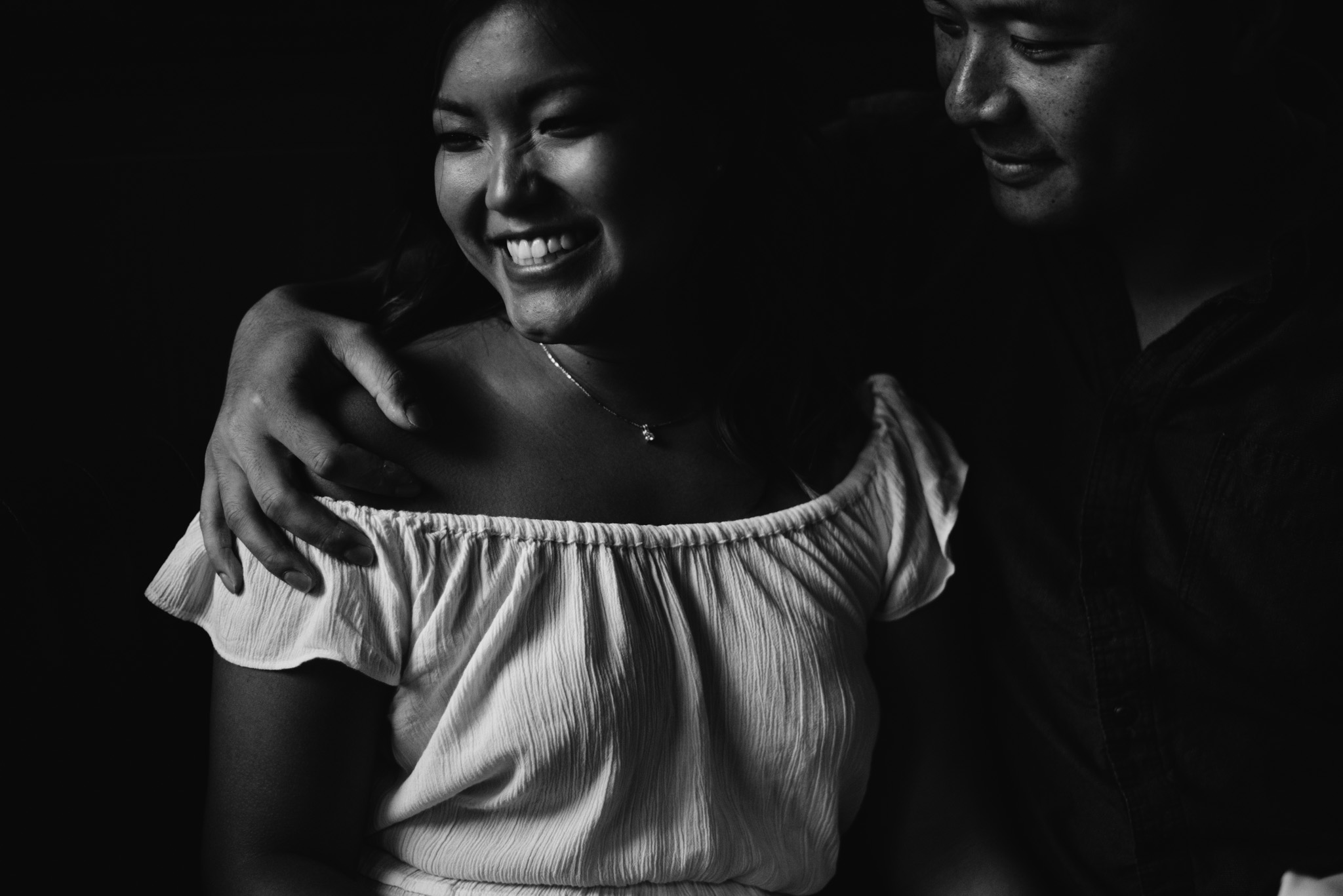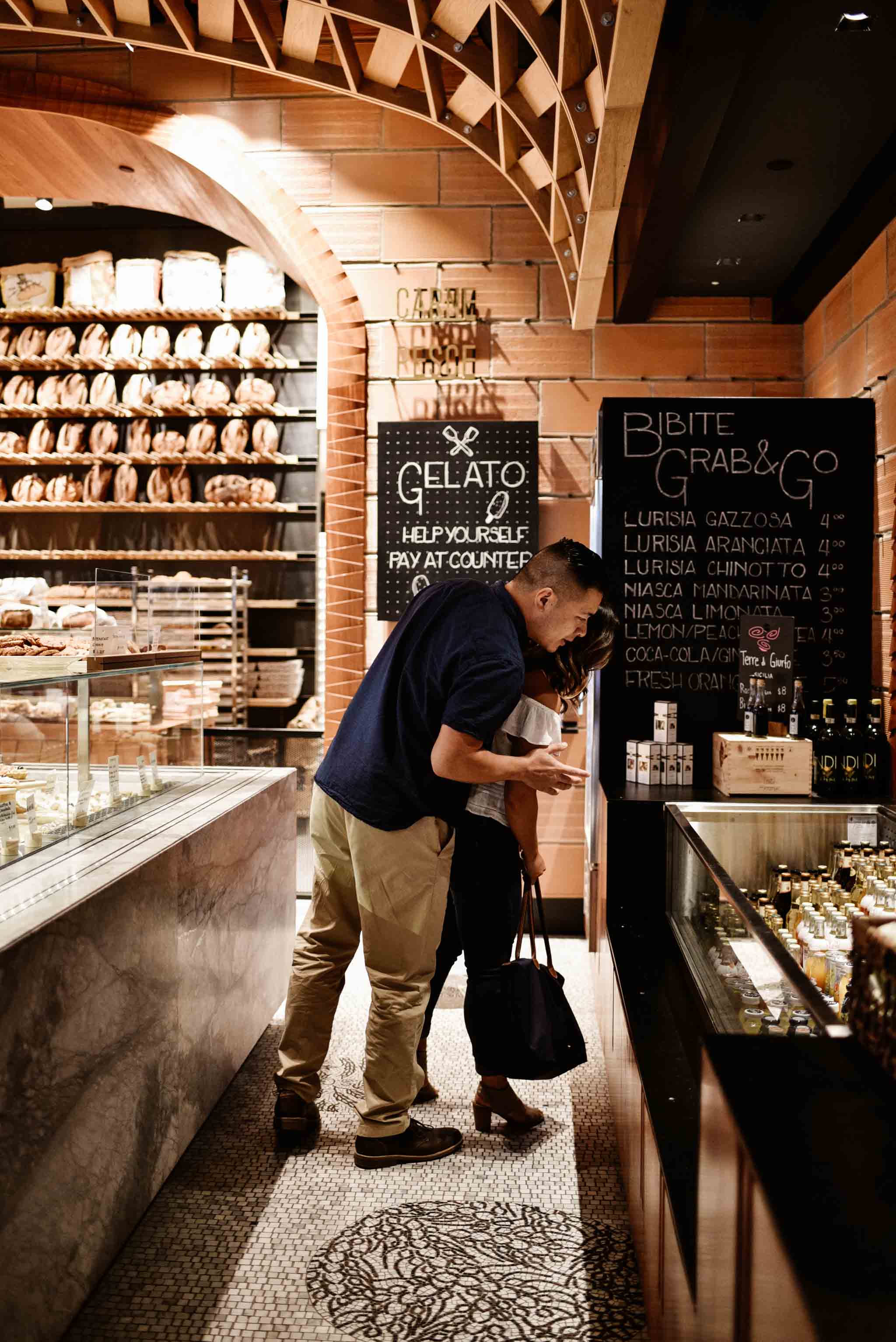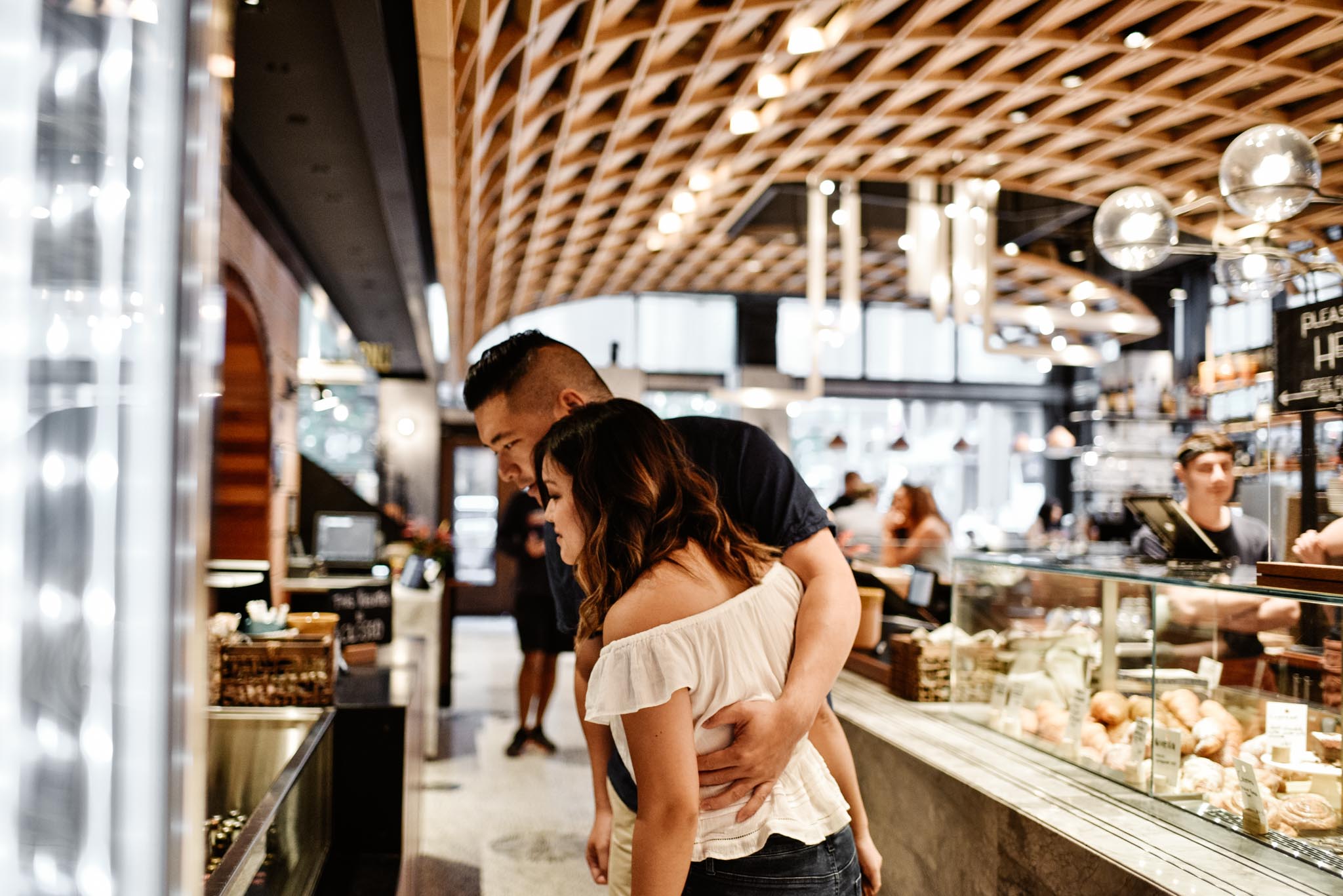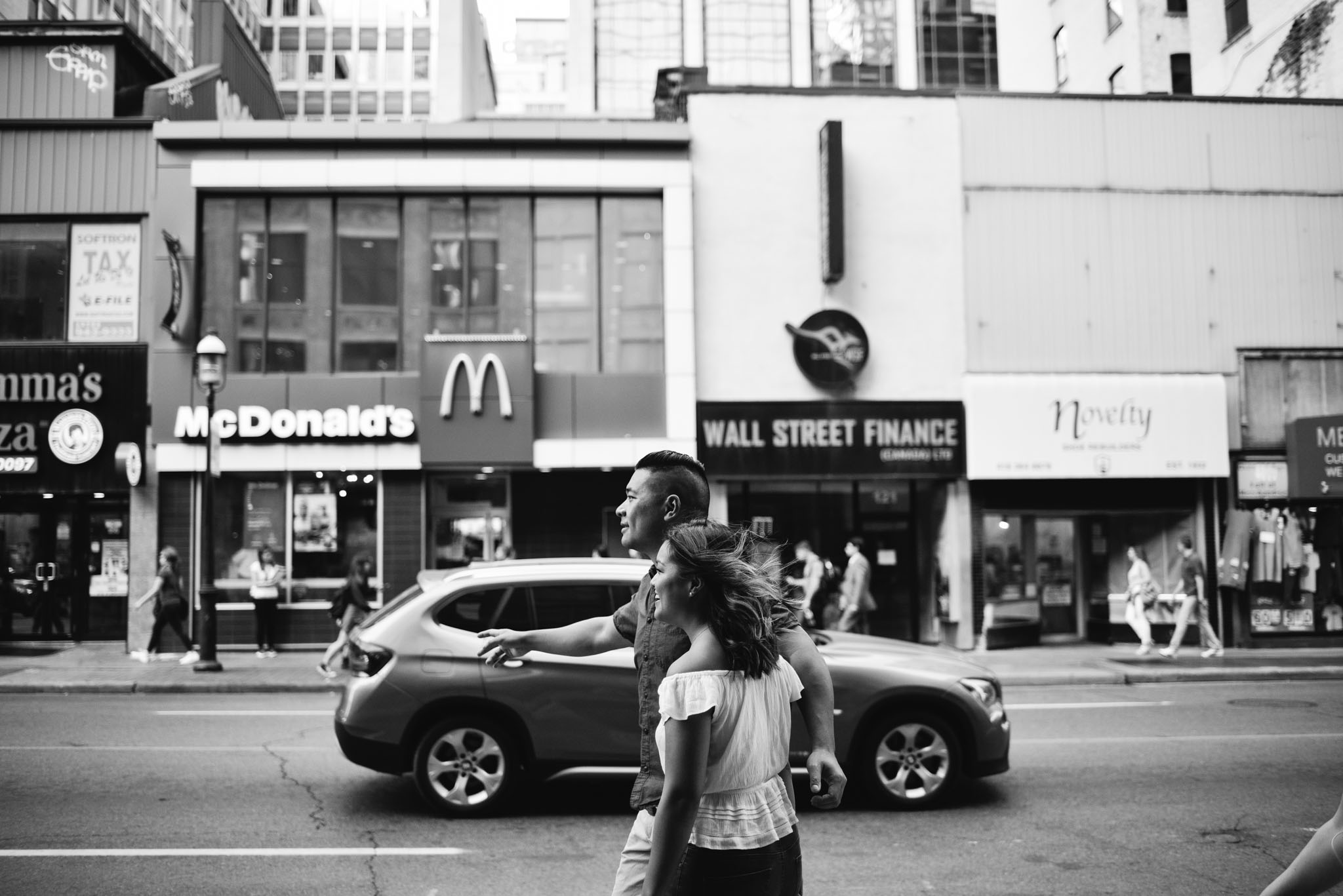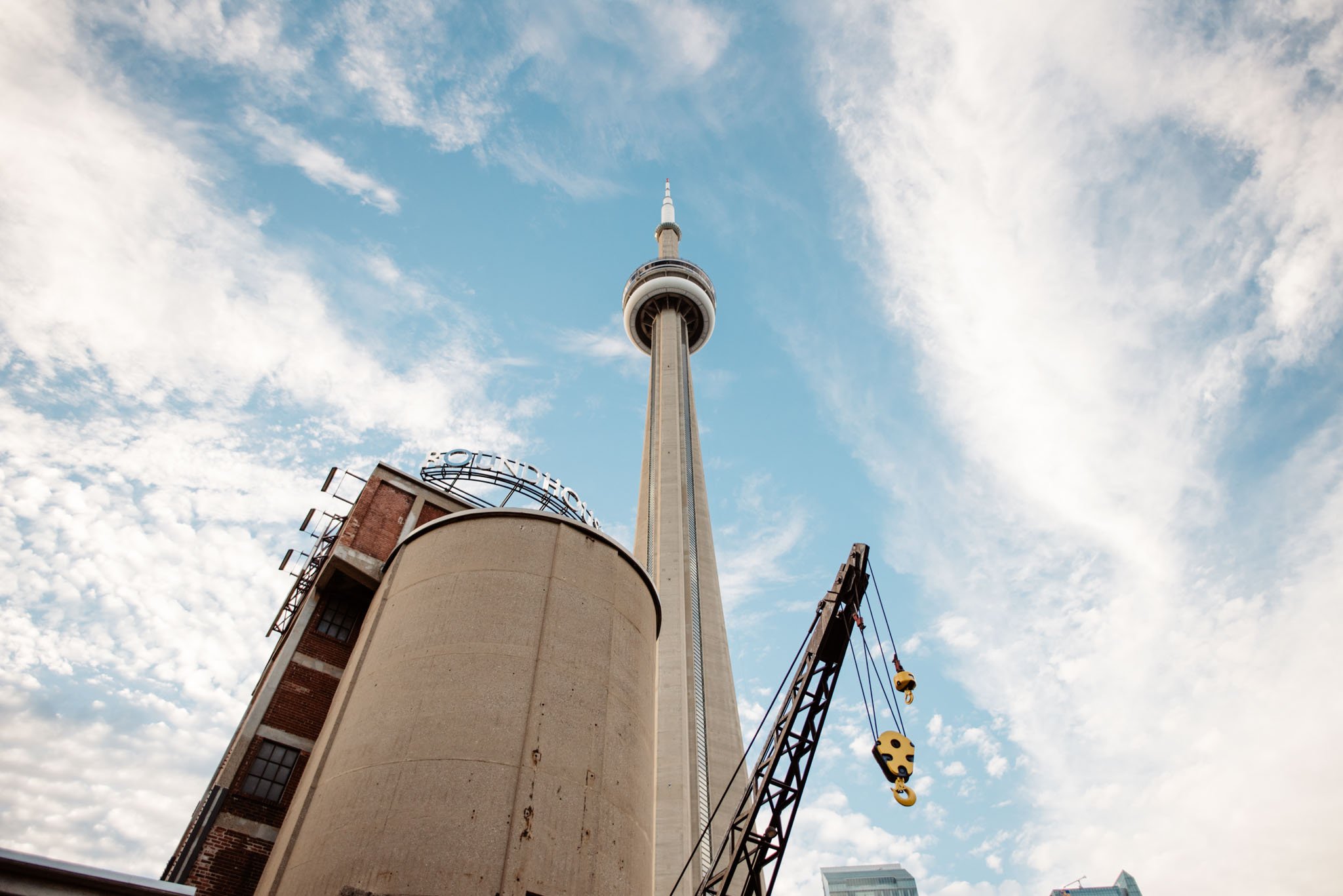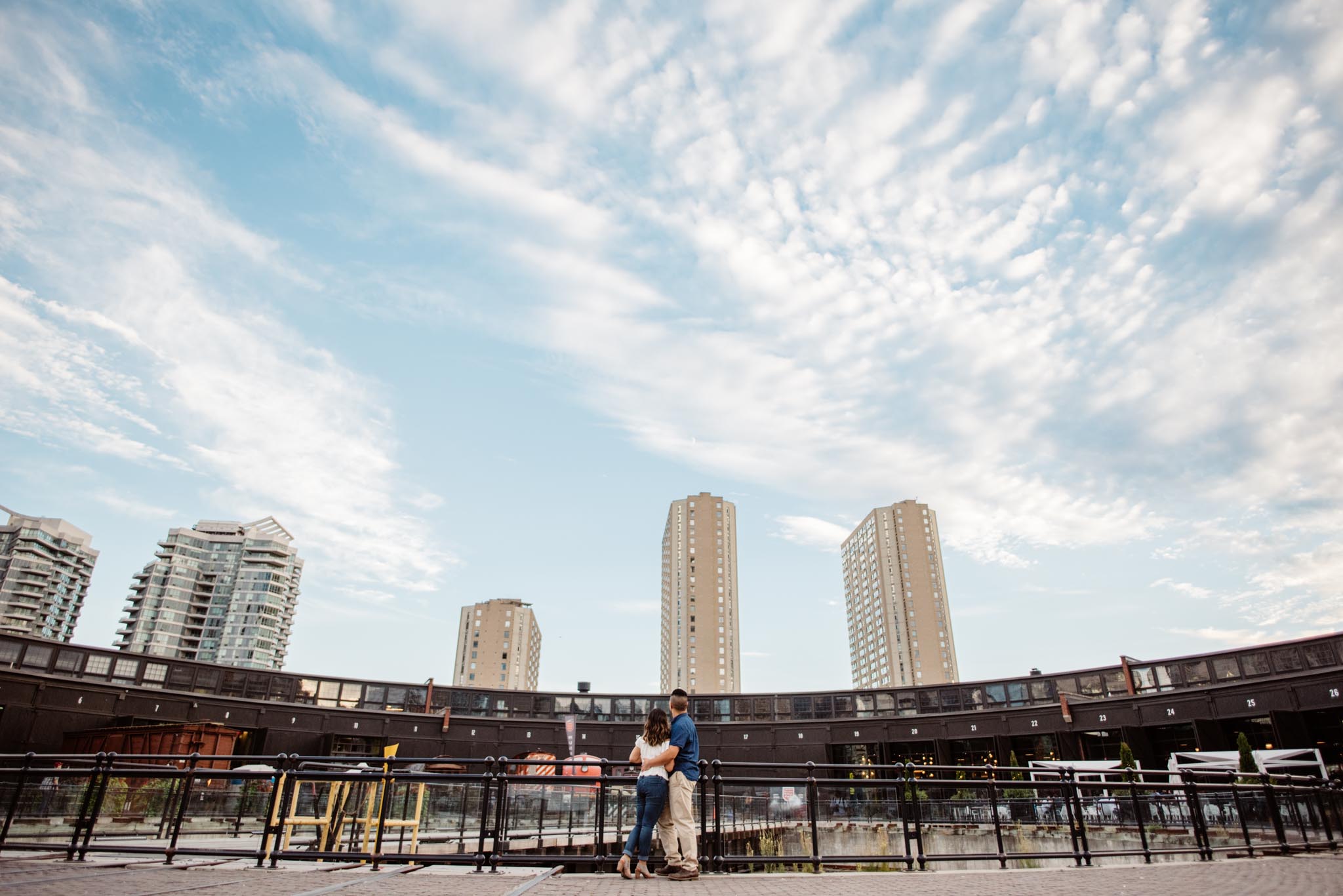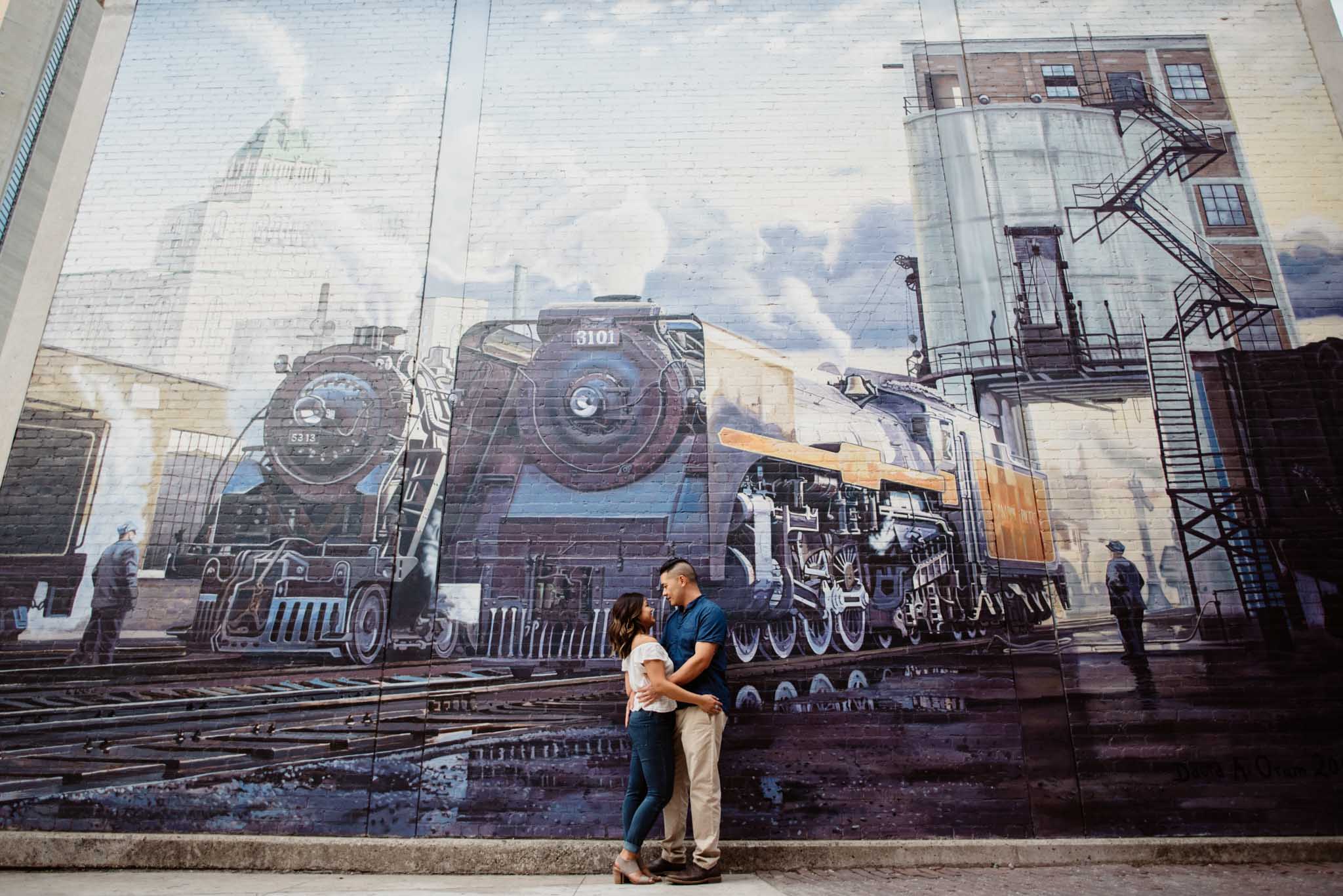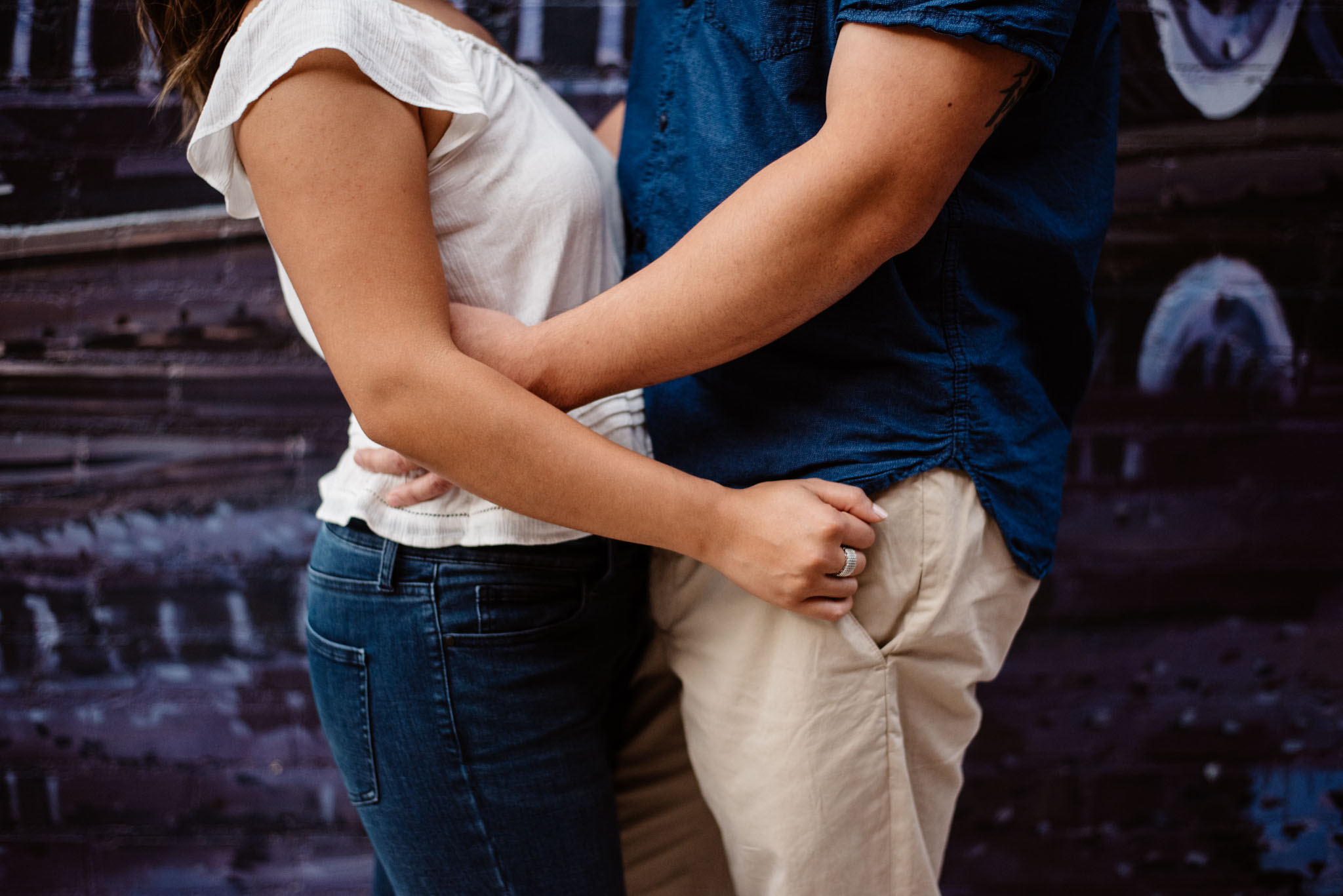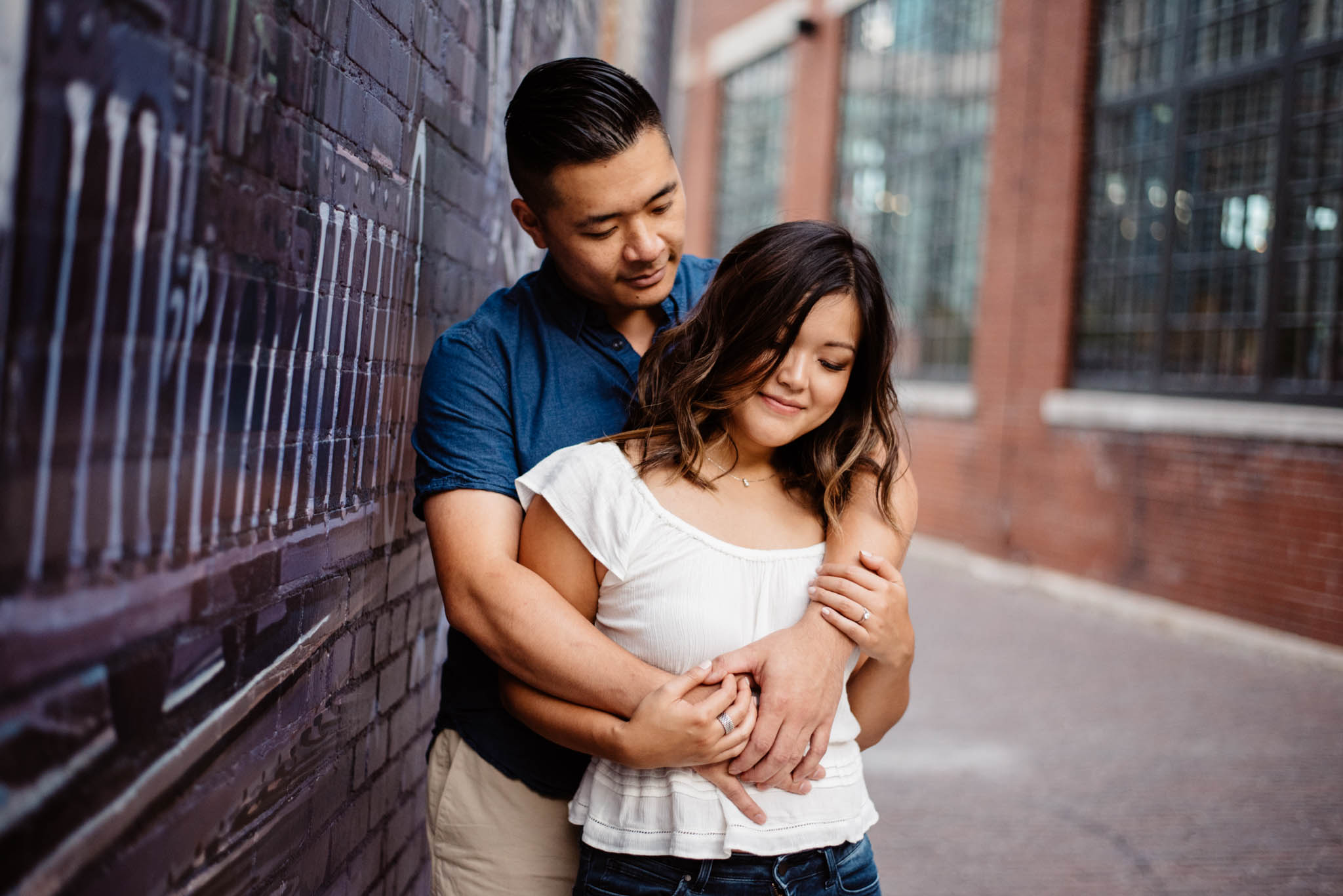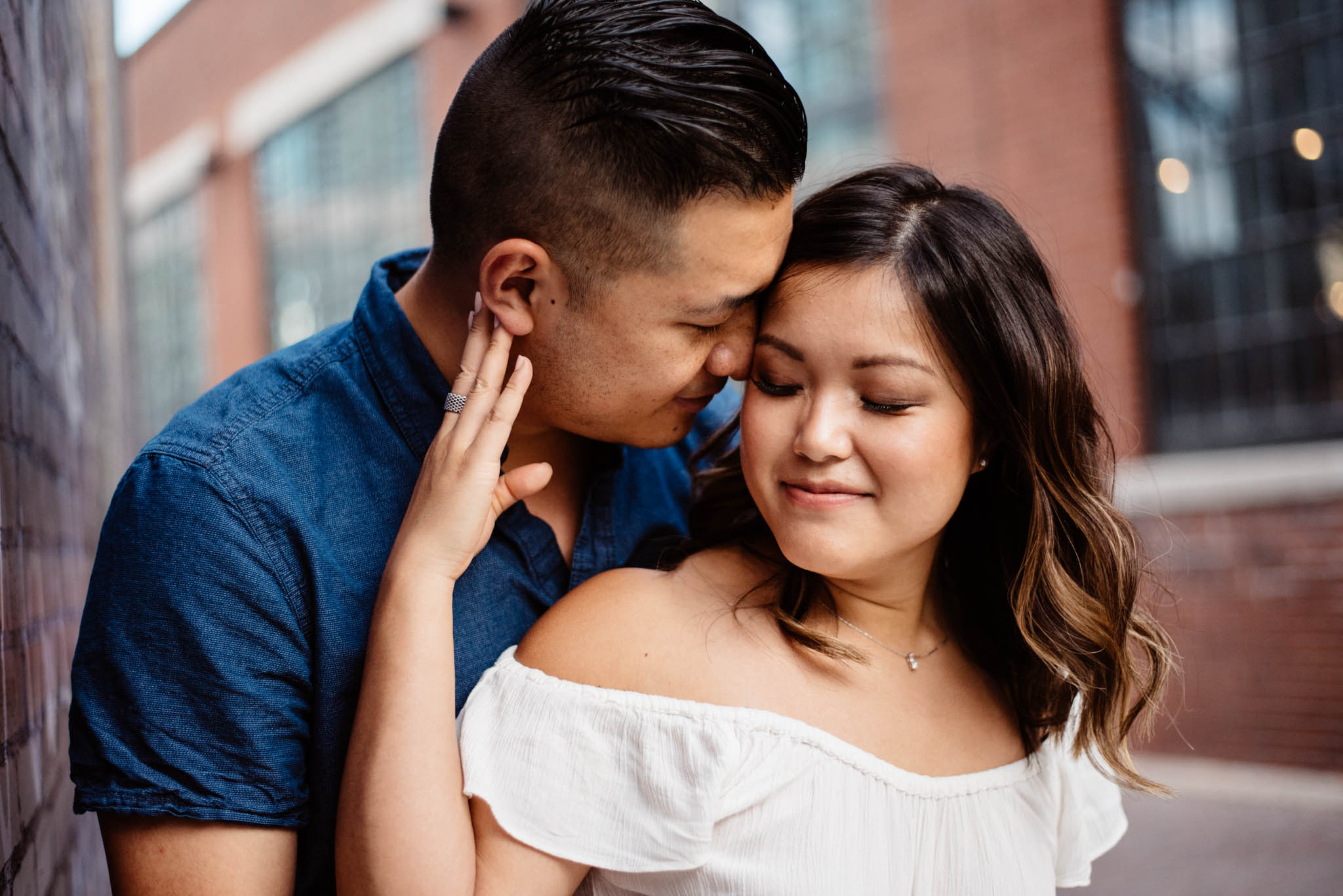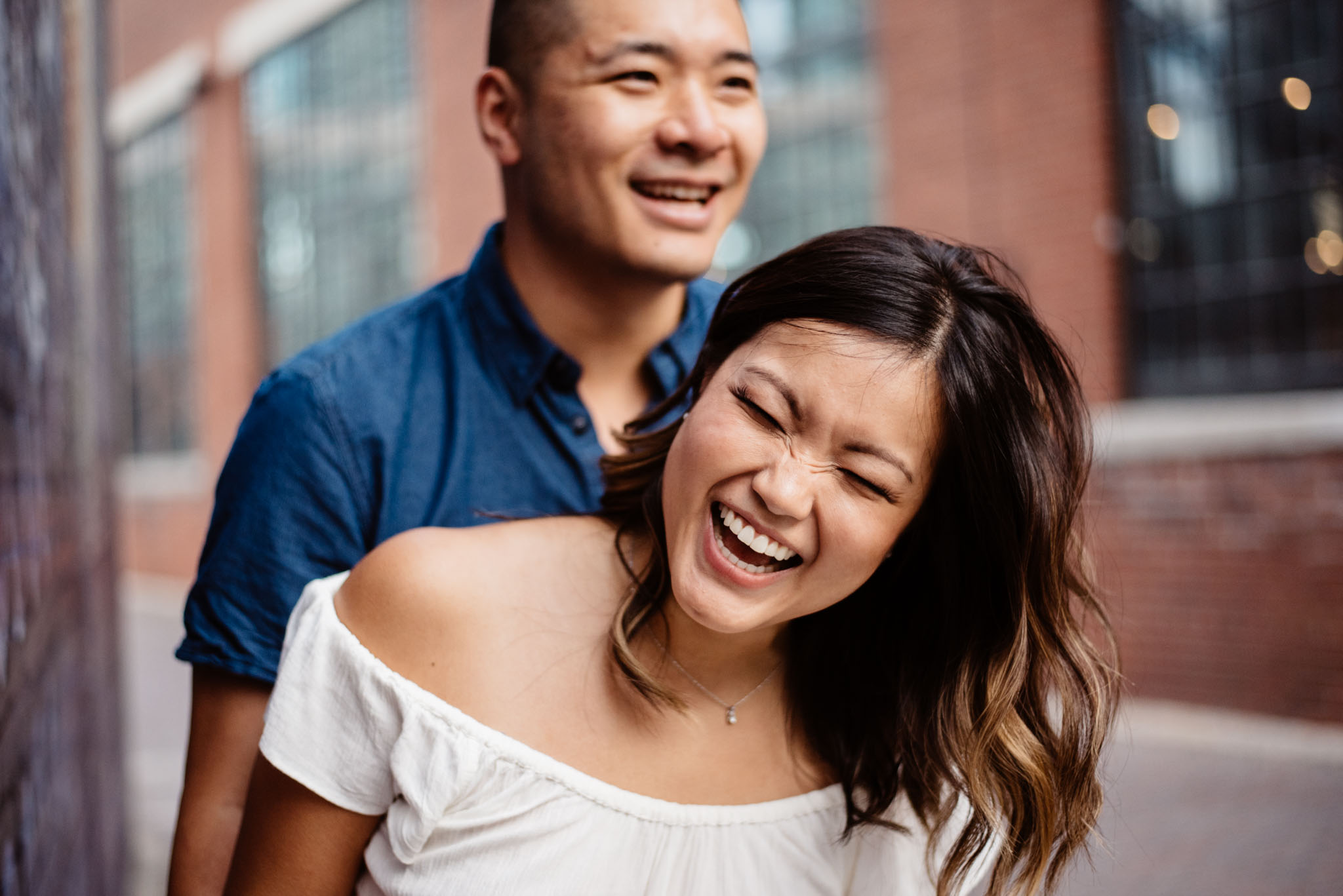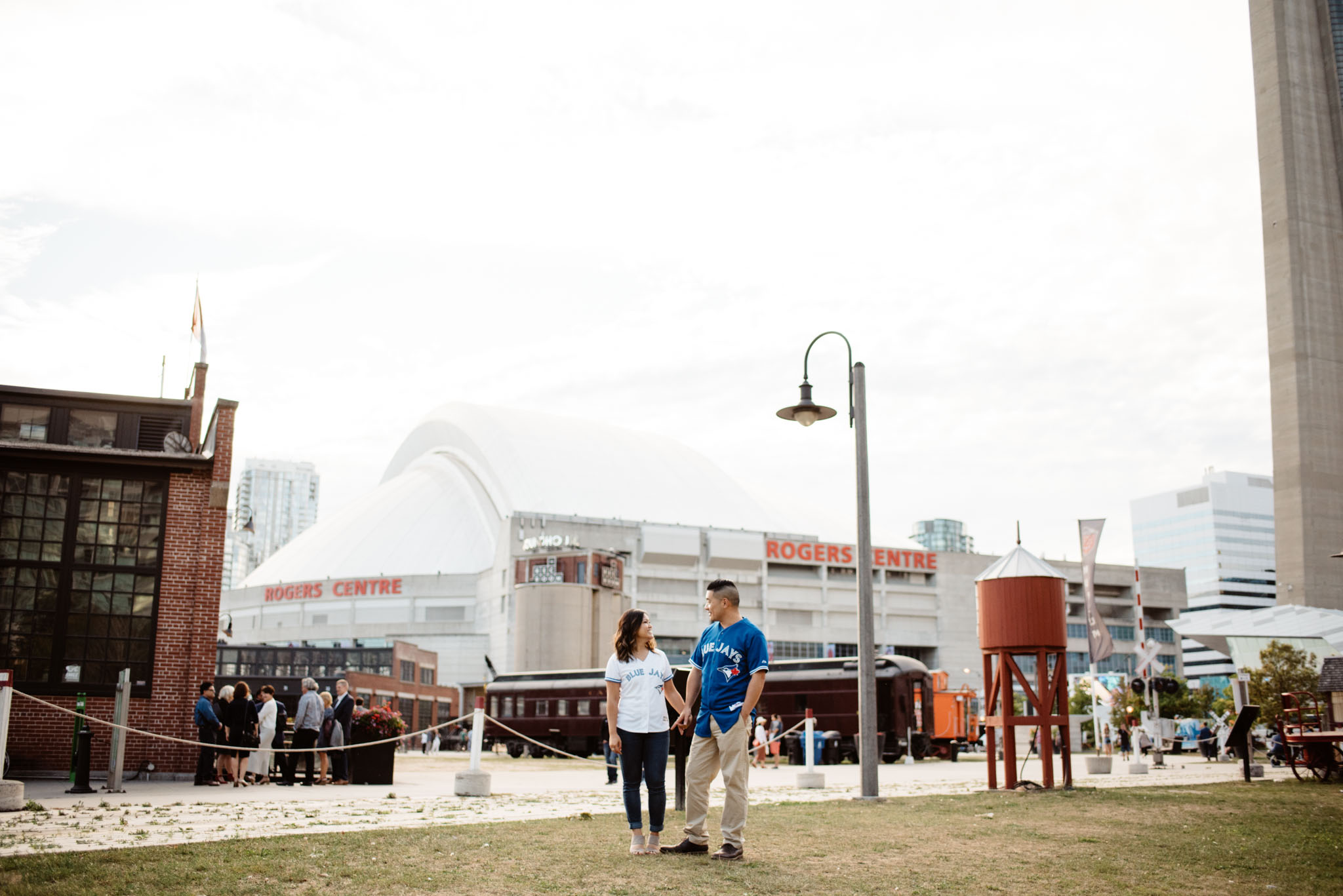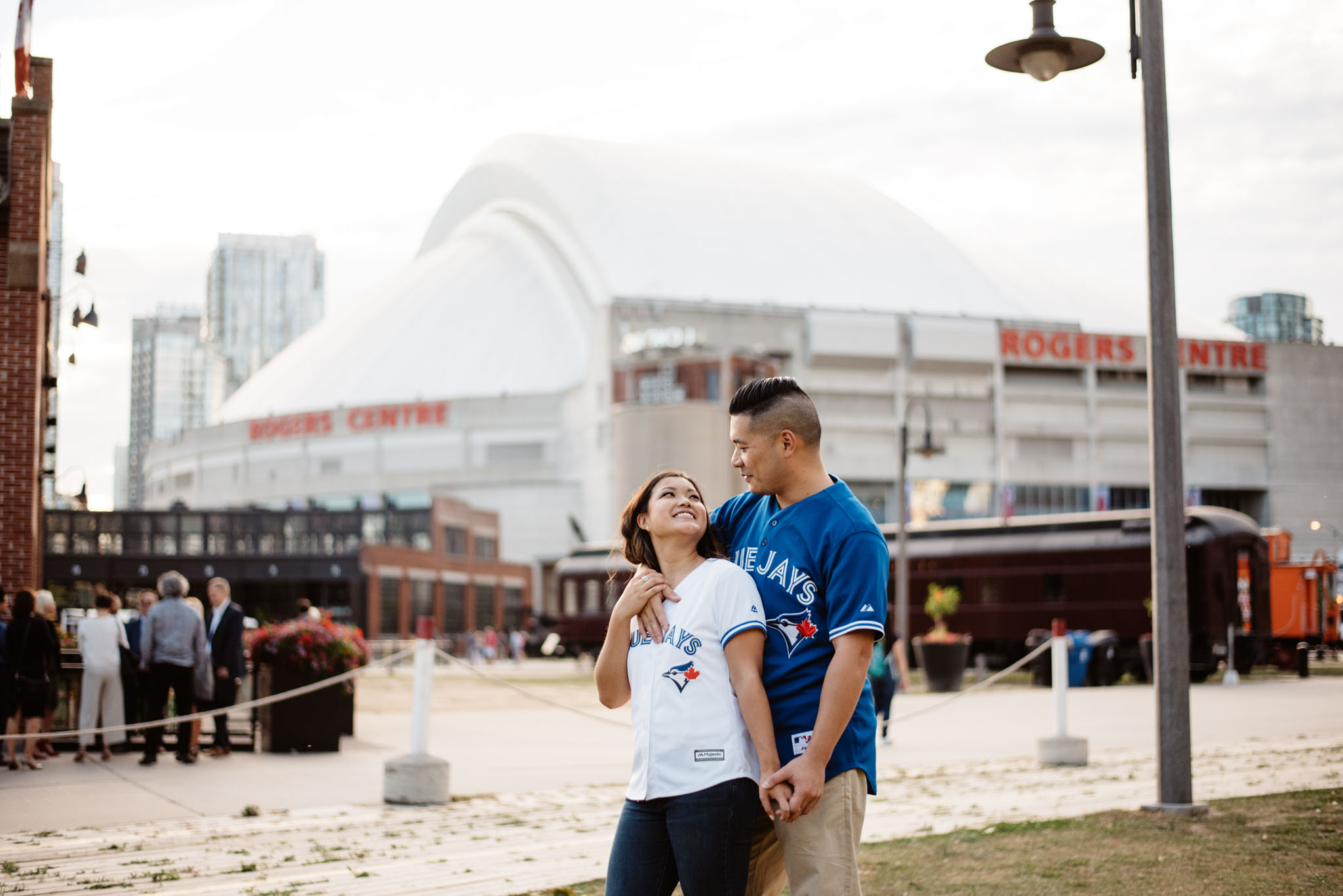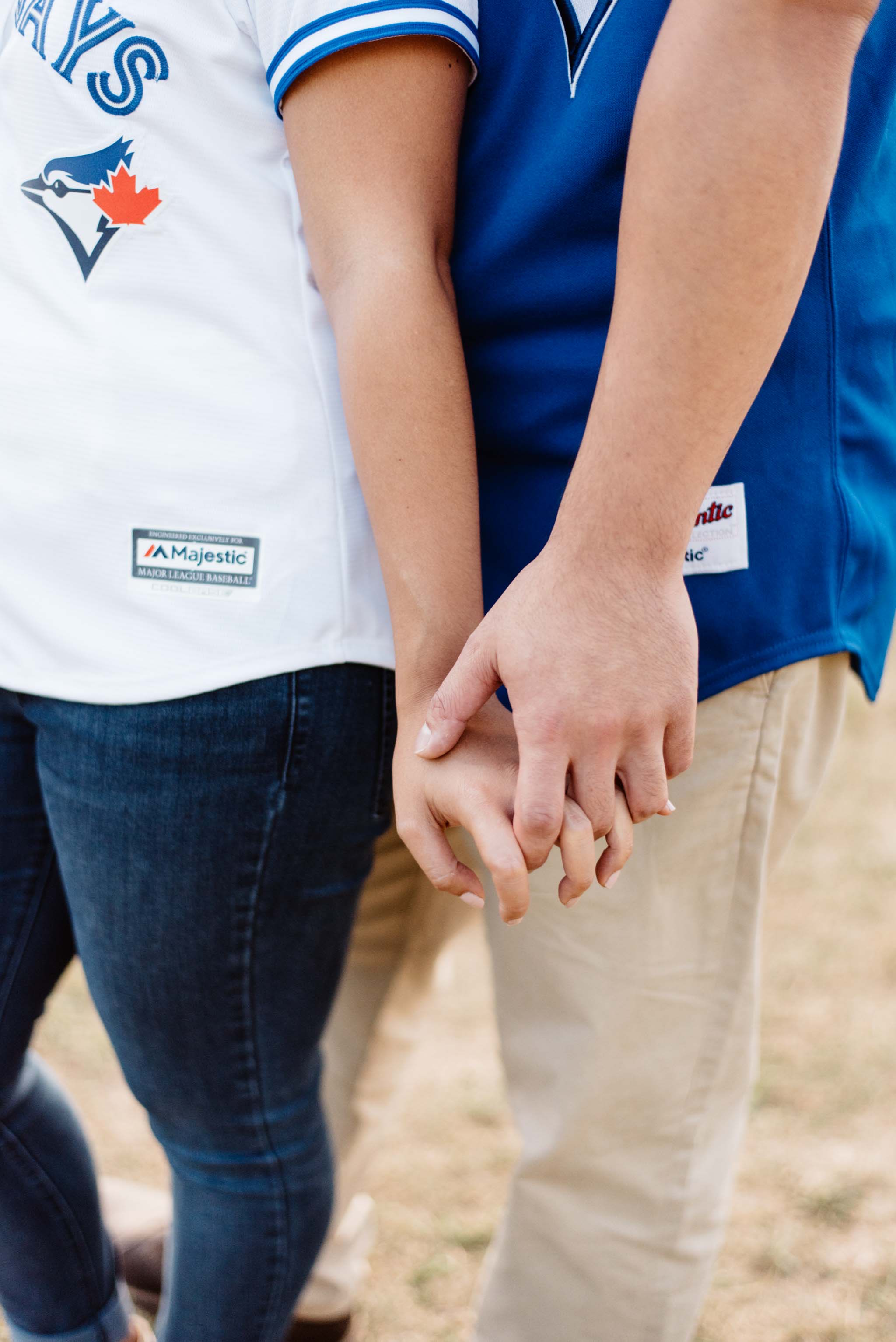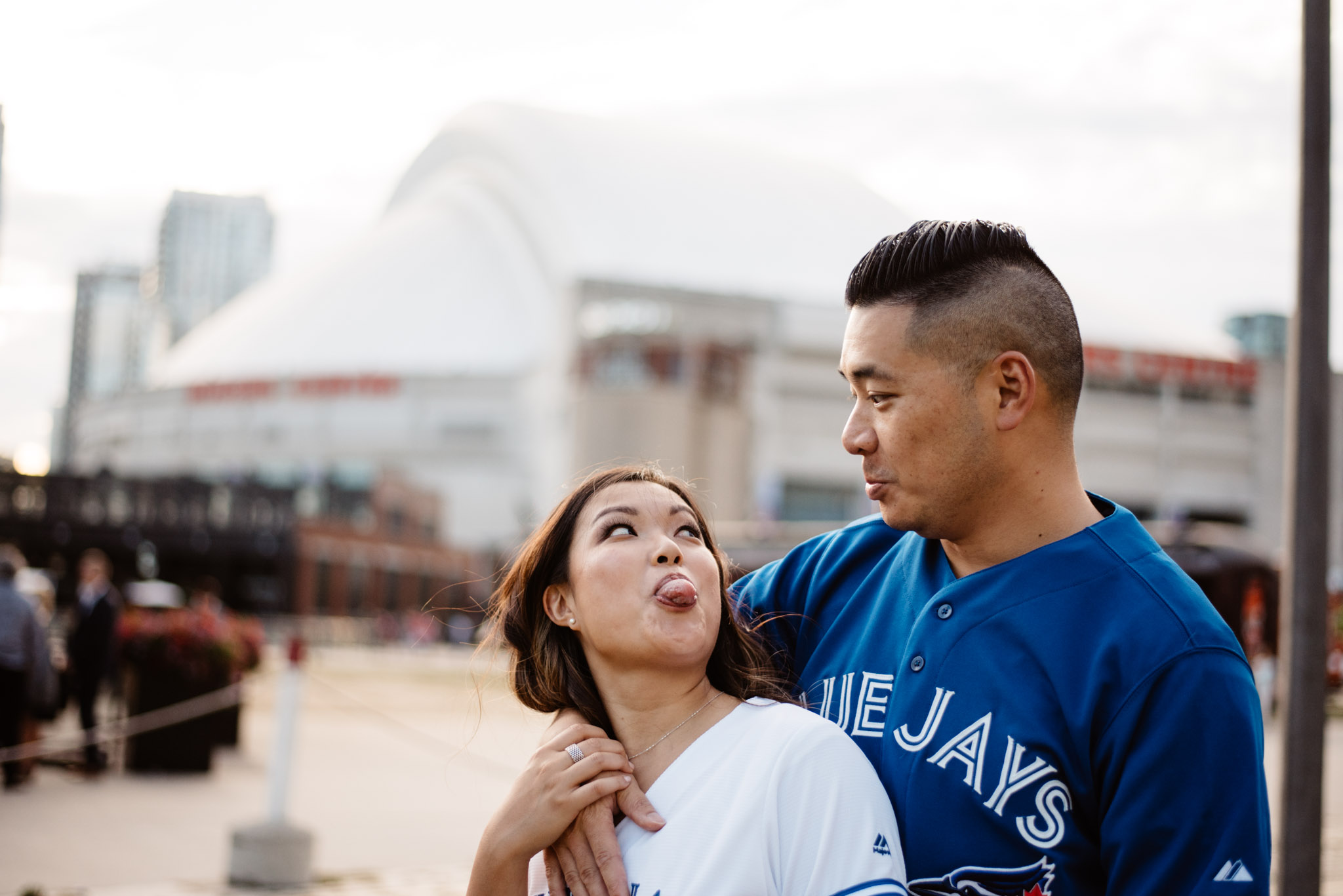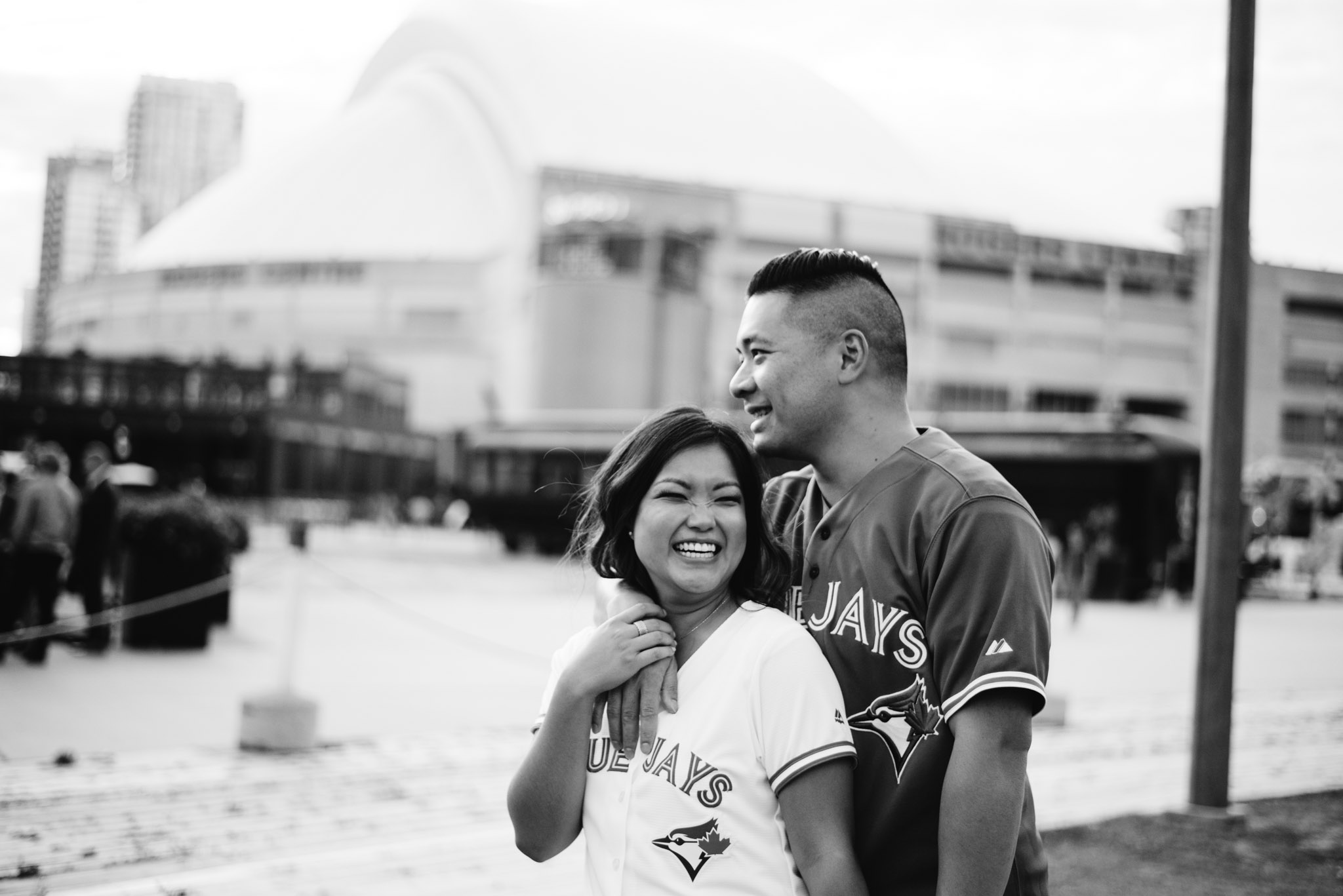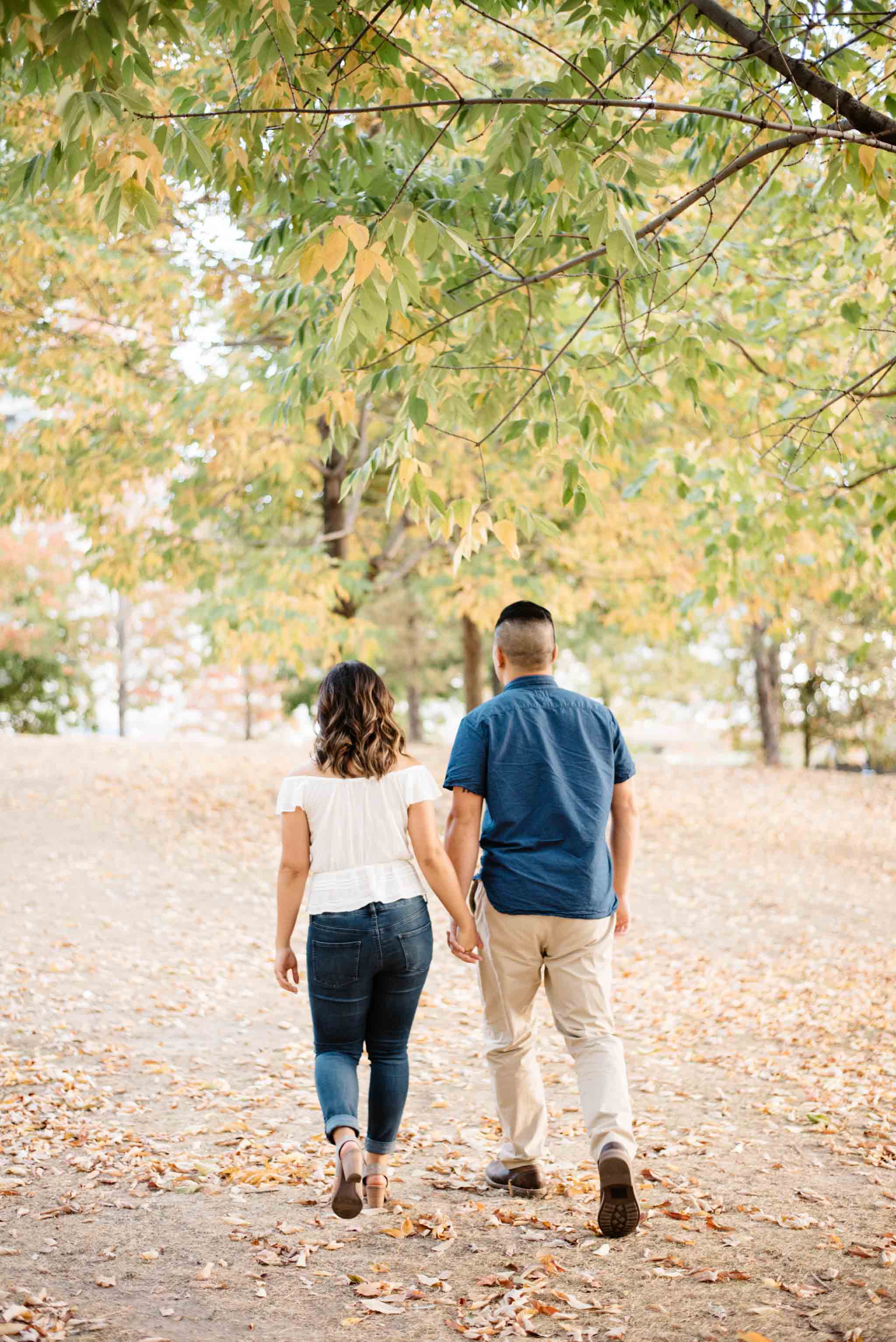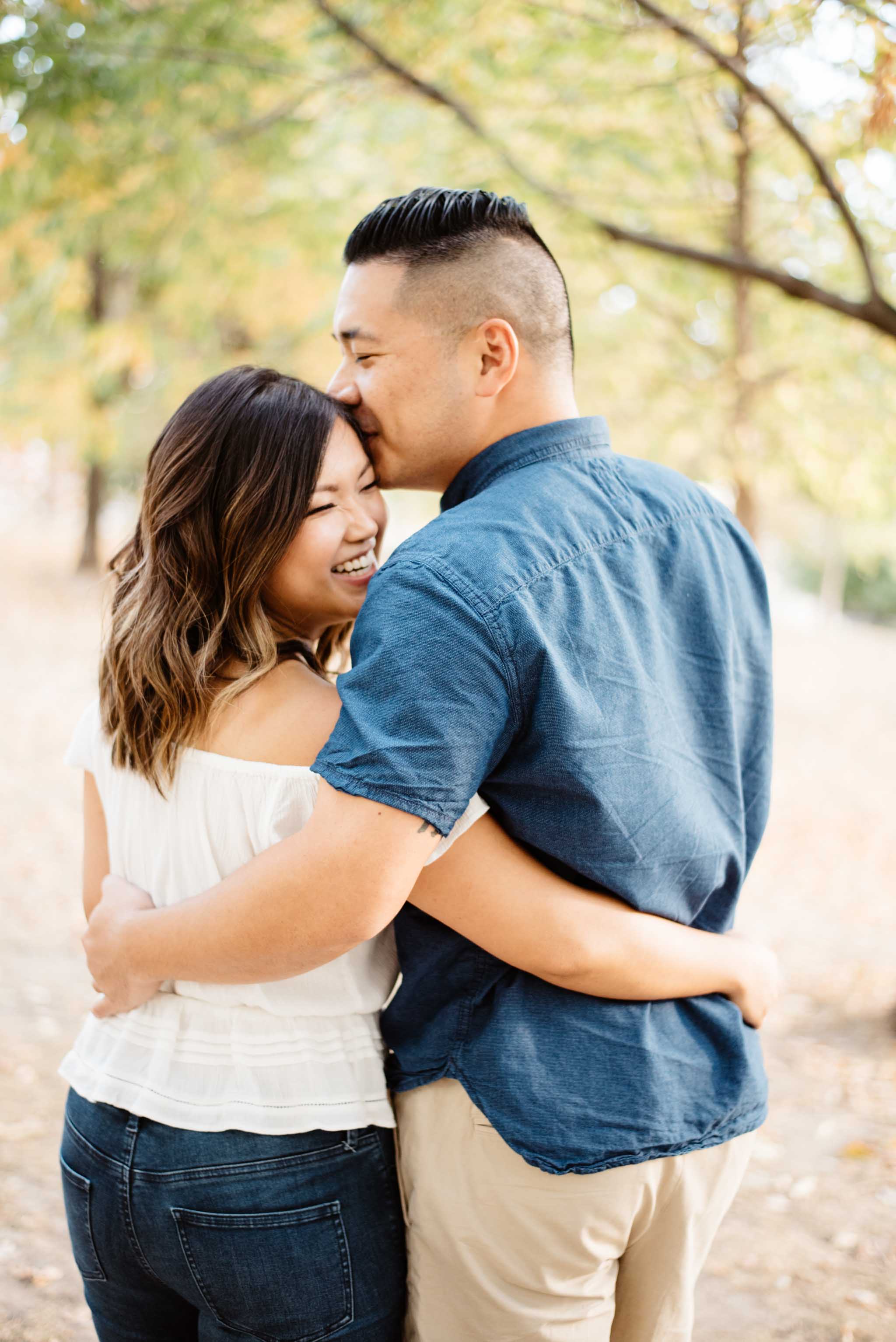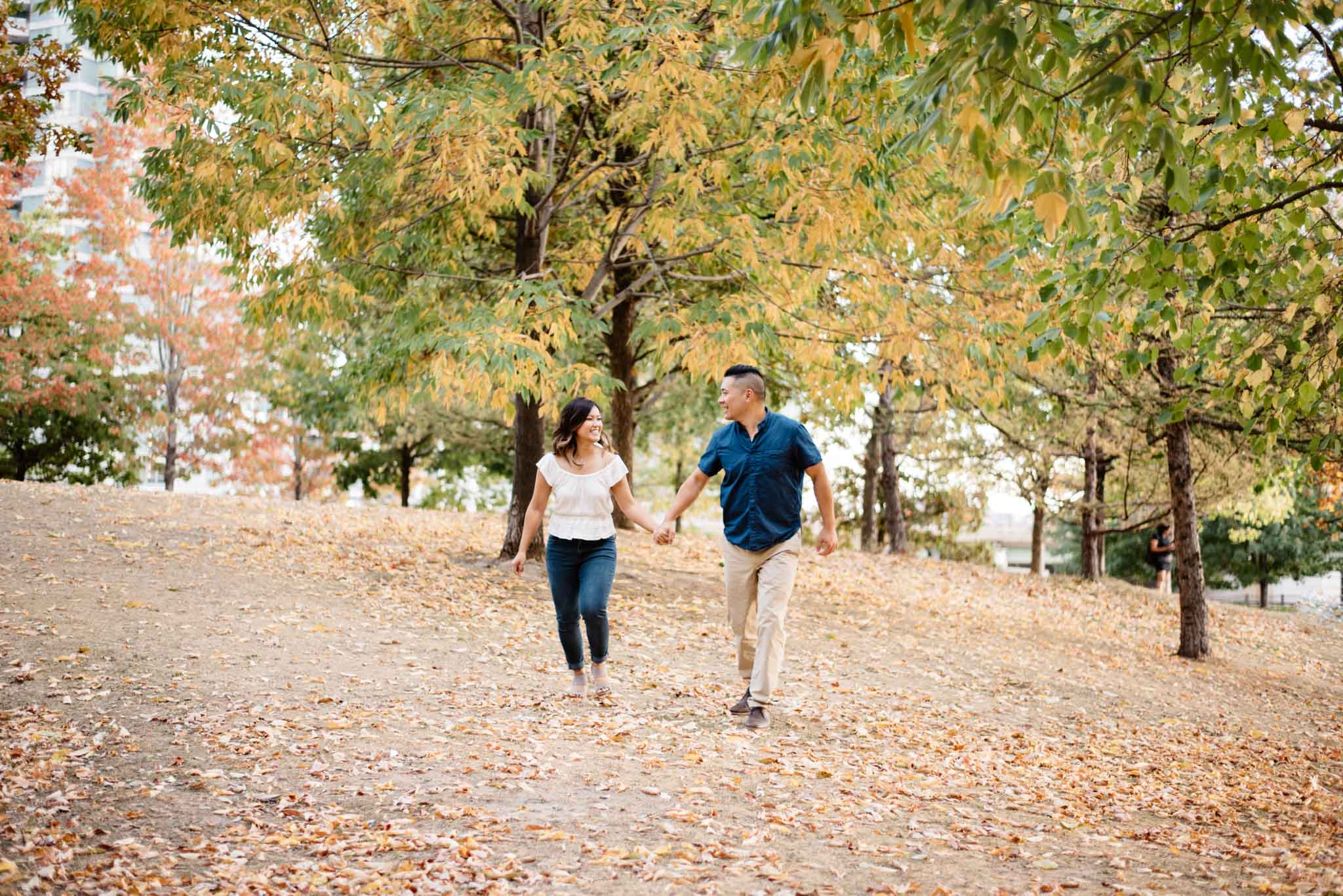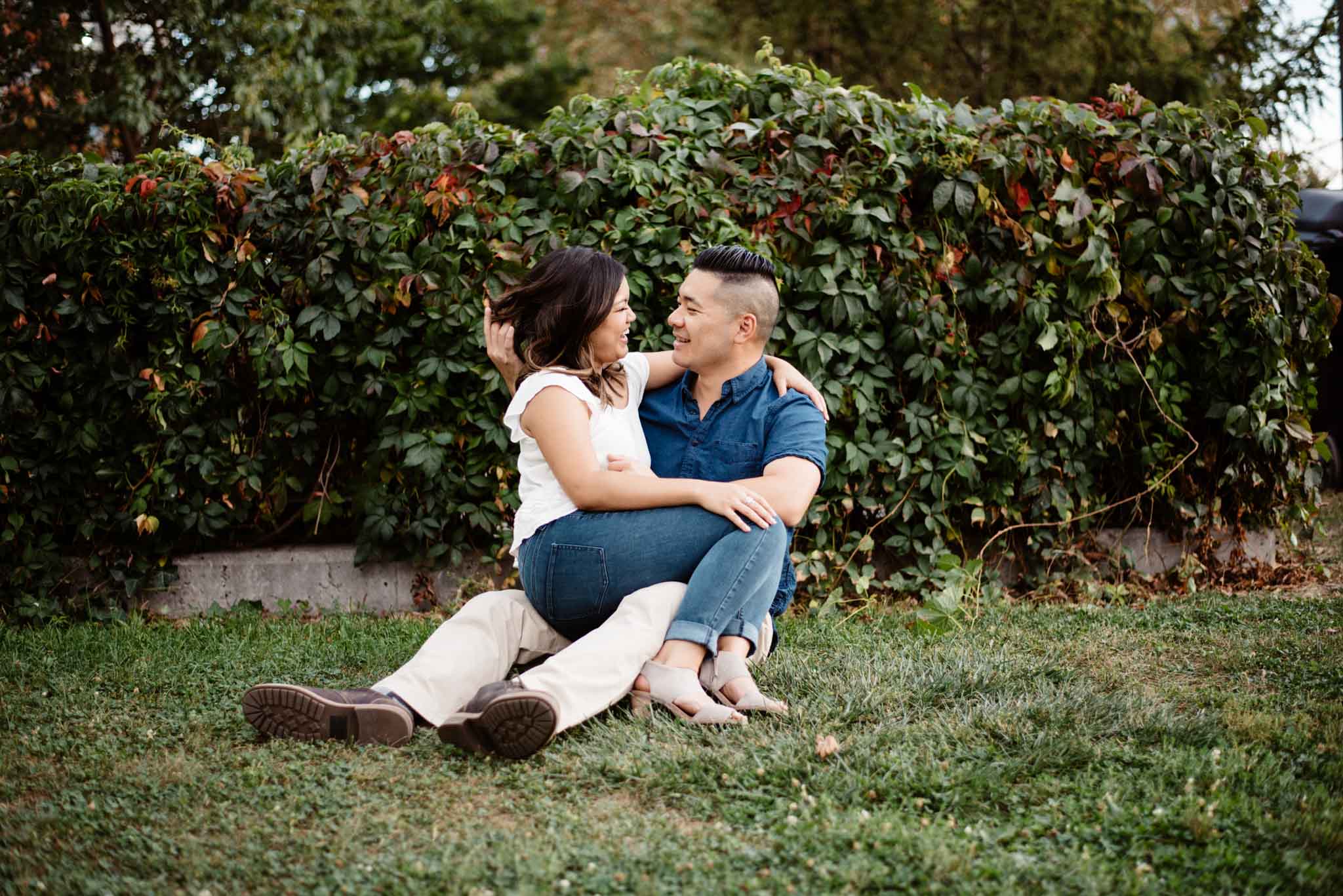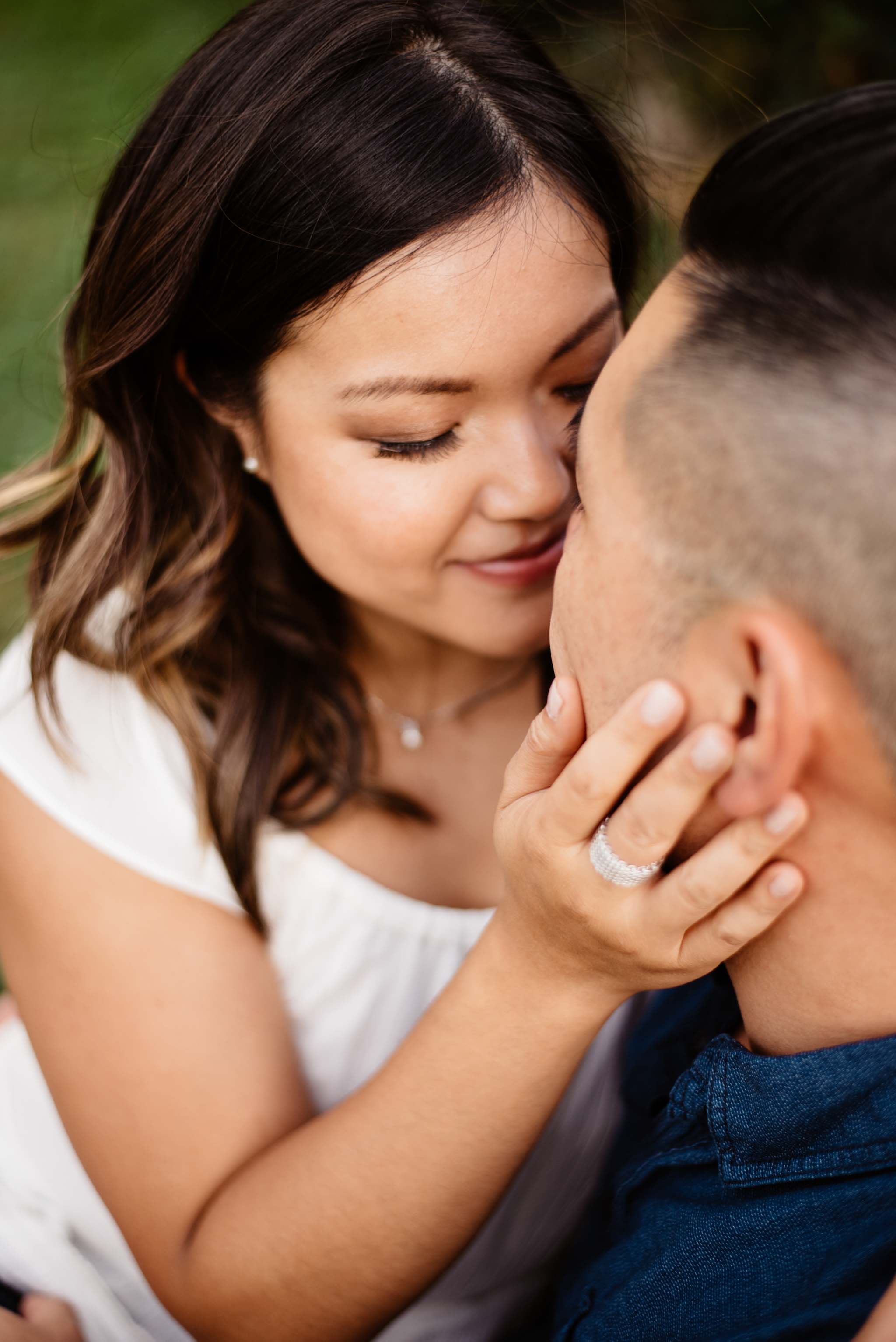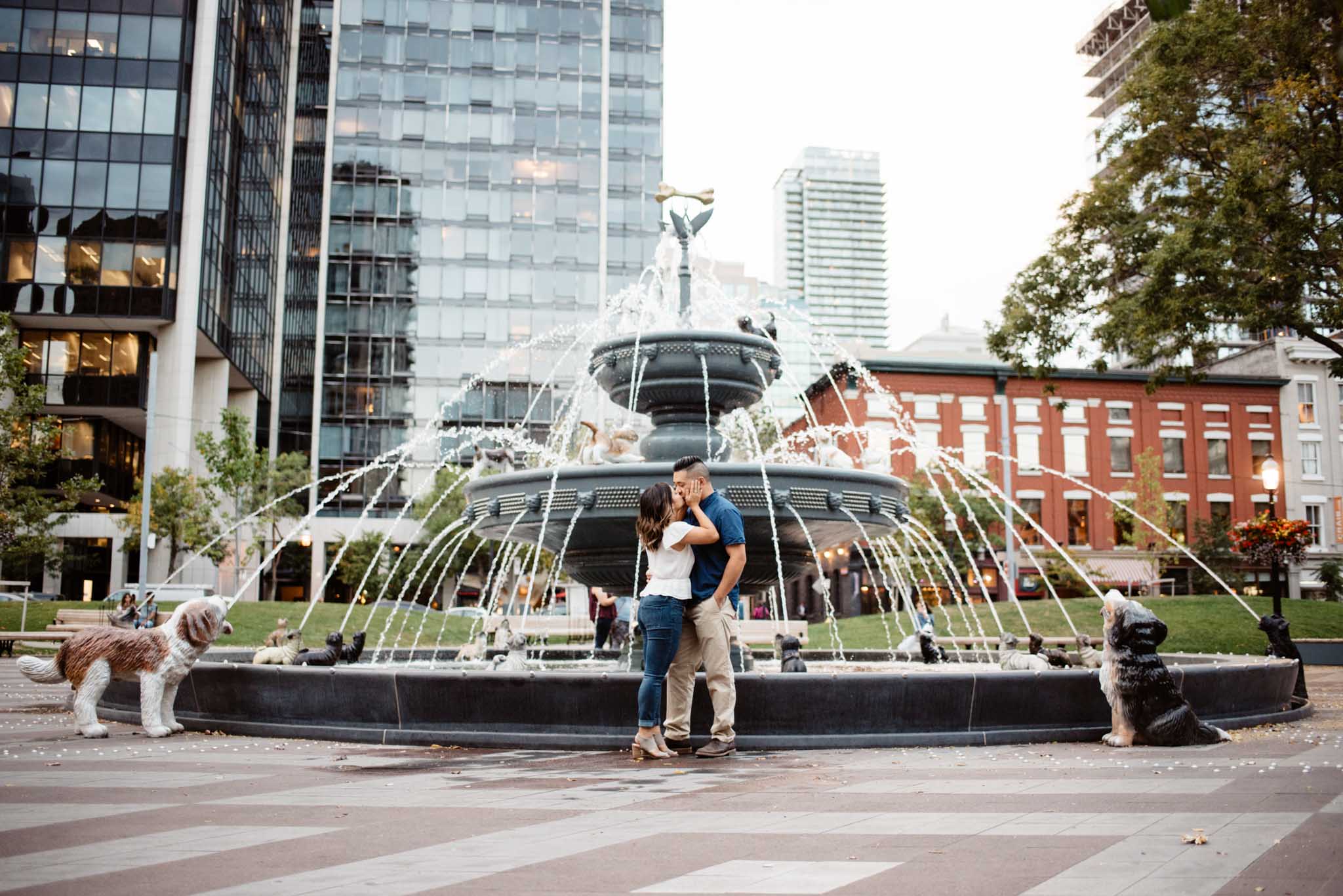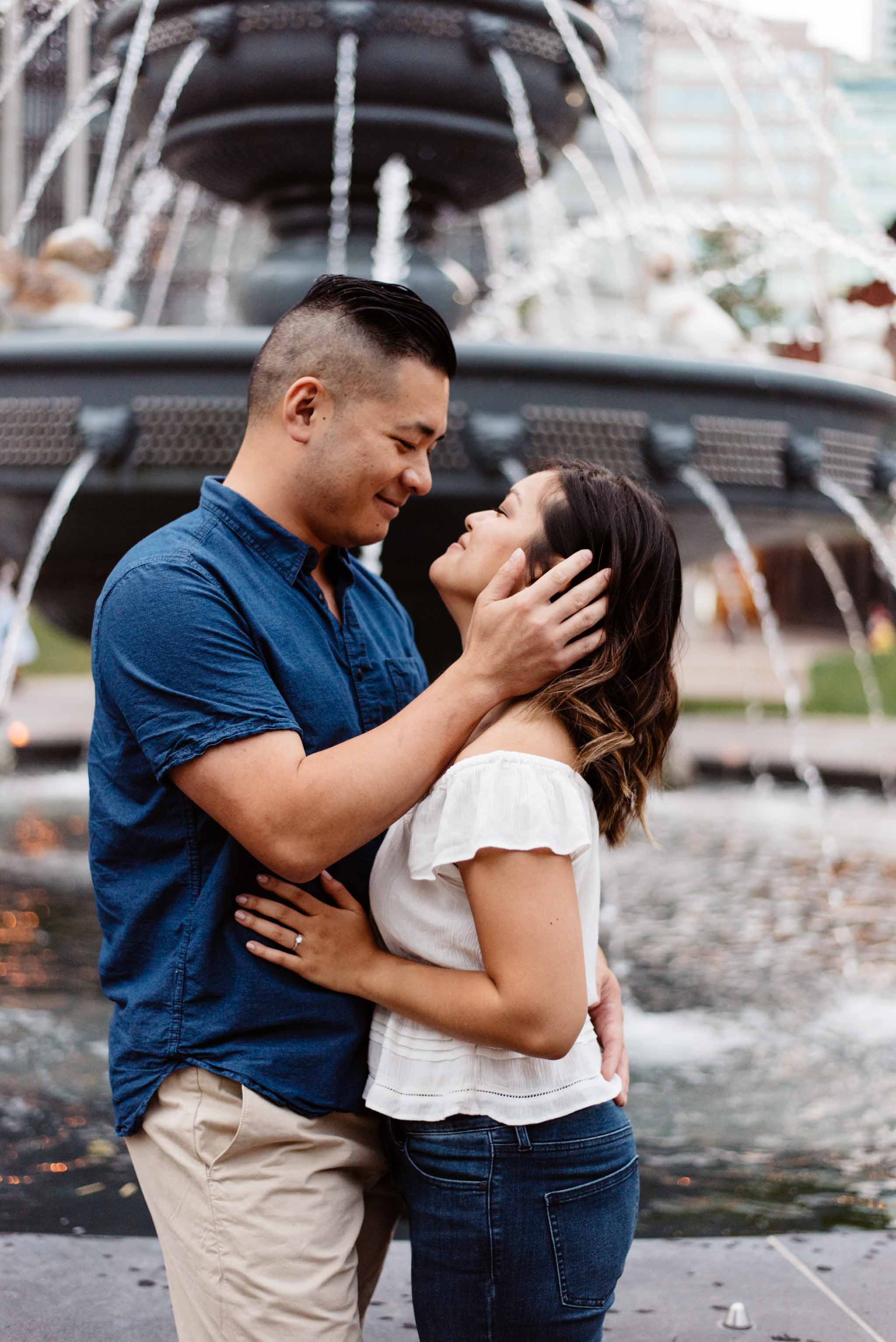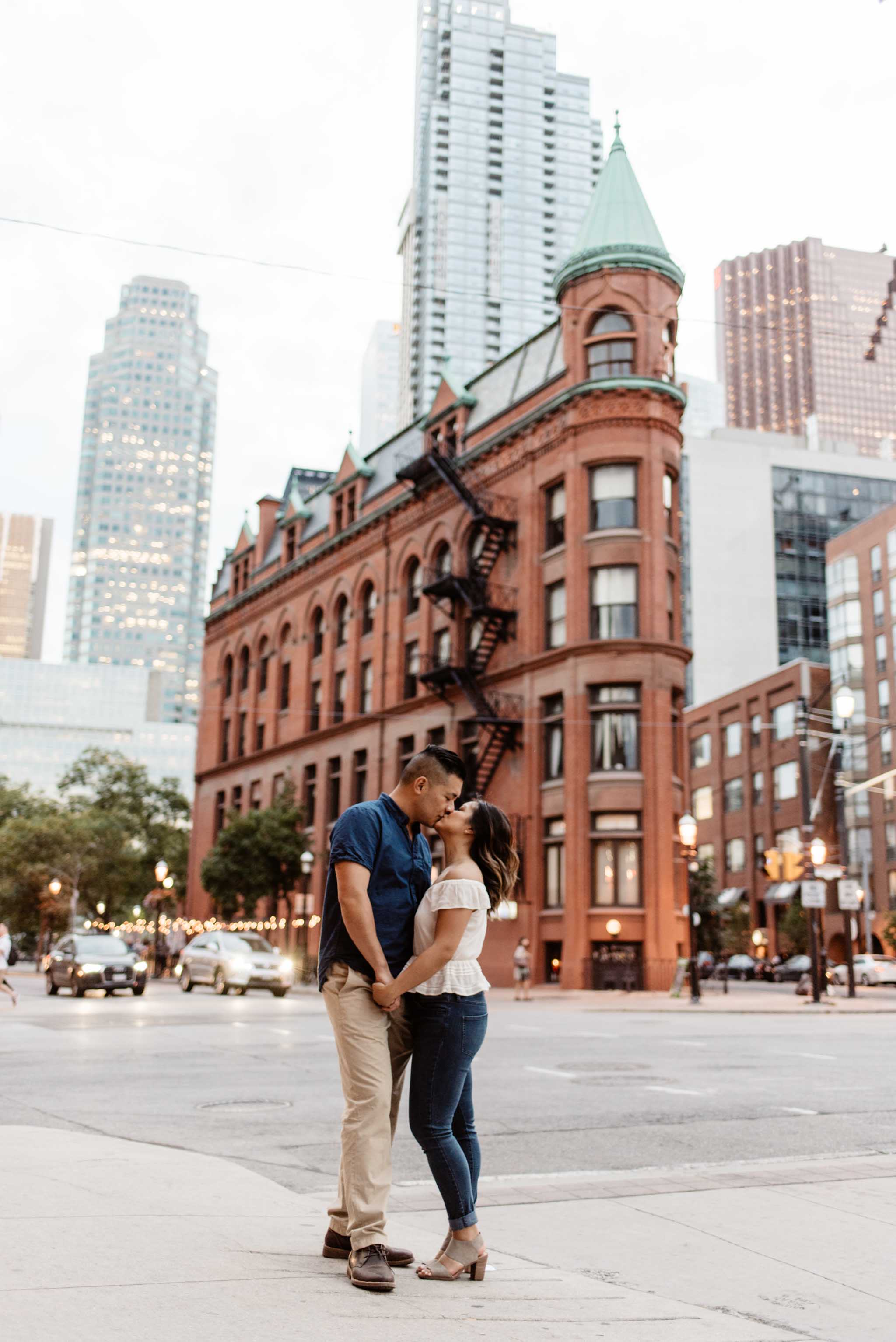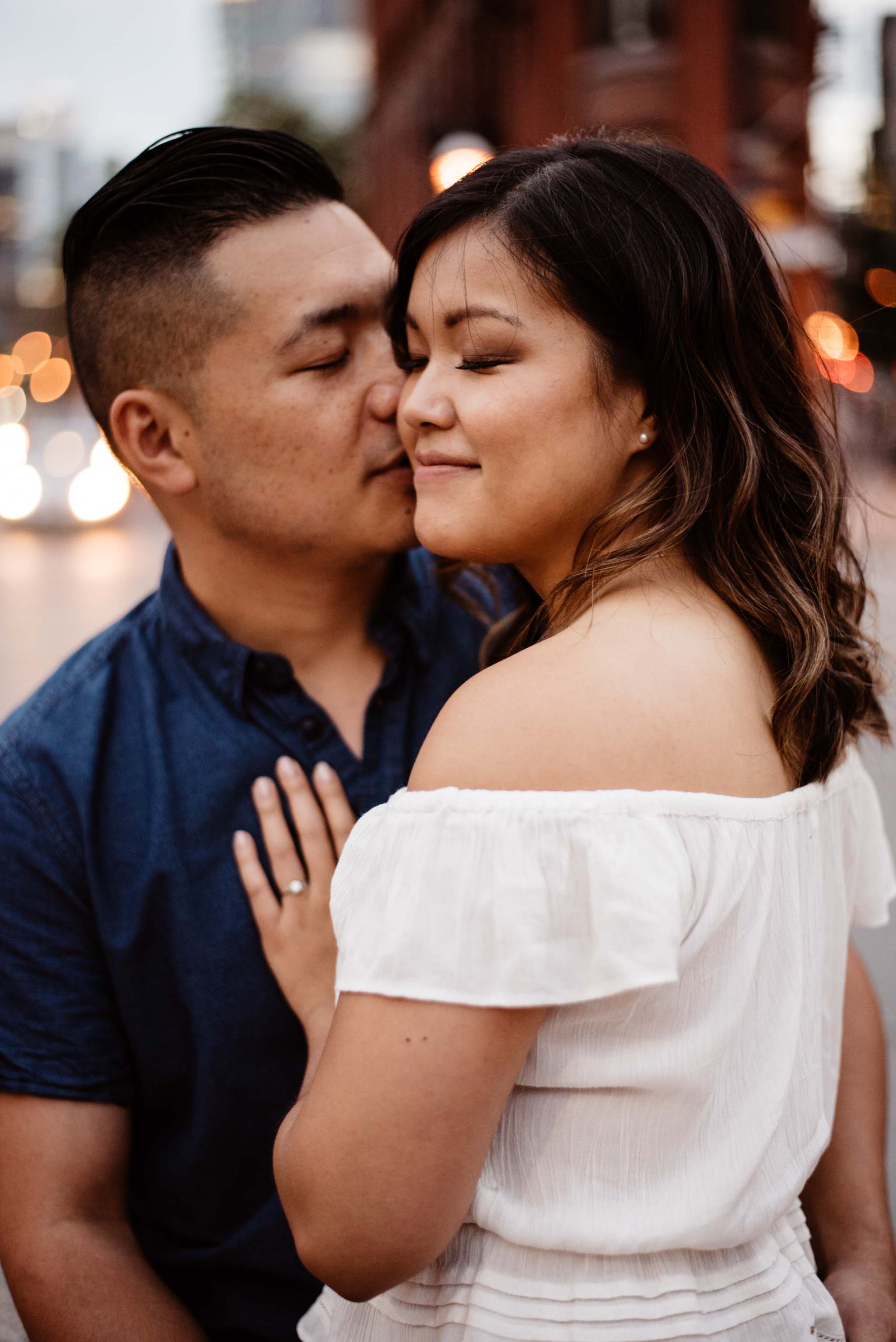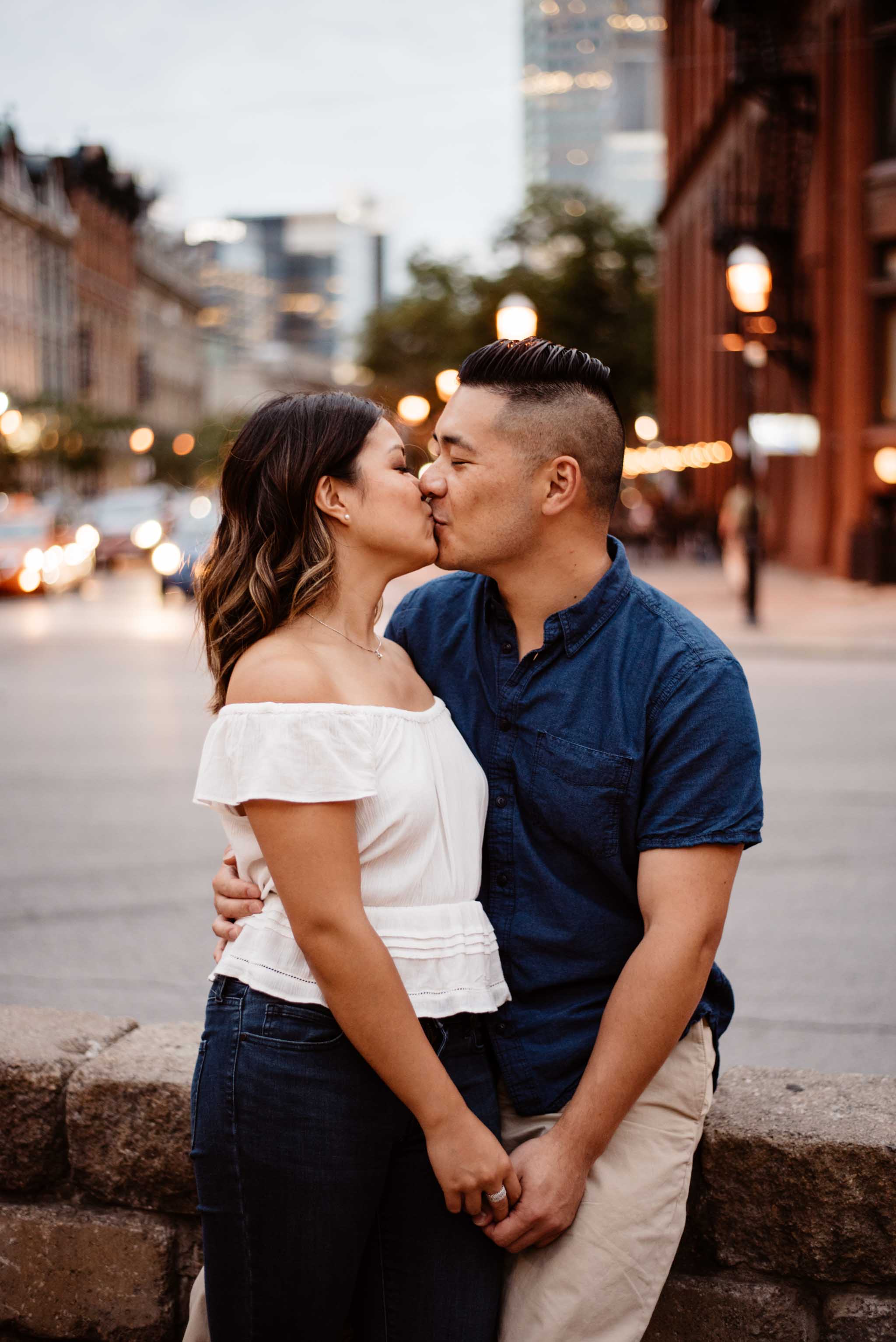 —
And here's their love story!
"We first met in highschool at a friend's house party. It's funny because we didn't hit it off at first but after getting to know each other better that summer, Brian decided to ask me out but I declined thinking he was a bit of a dork (which he still is!). Few months later after spending more time together as friends, I changed my mind and gave him a chance – the rest is history! We've now been together for 16 years and feel lucky to have grown up together.
We love eating and travelling together. With Hong Kong being one of our favourite cities to visit, Brian knew it was the perfect place to surprise me with a proposal during our trip there earlier this year. We look forward to sharing our wedding with our family and friends in Niagara-on-the-Lake in September 2018″
—
Enjoyed this downtown Toronto engagement session? Feel free to check out this one or this one too!