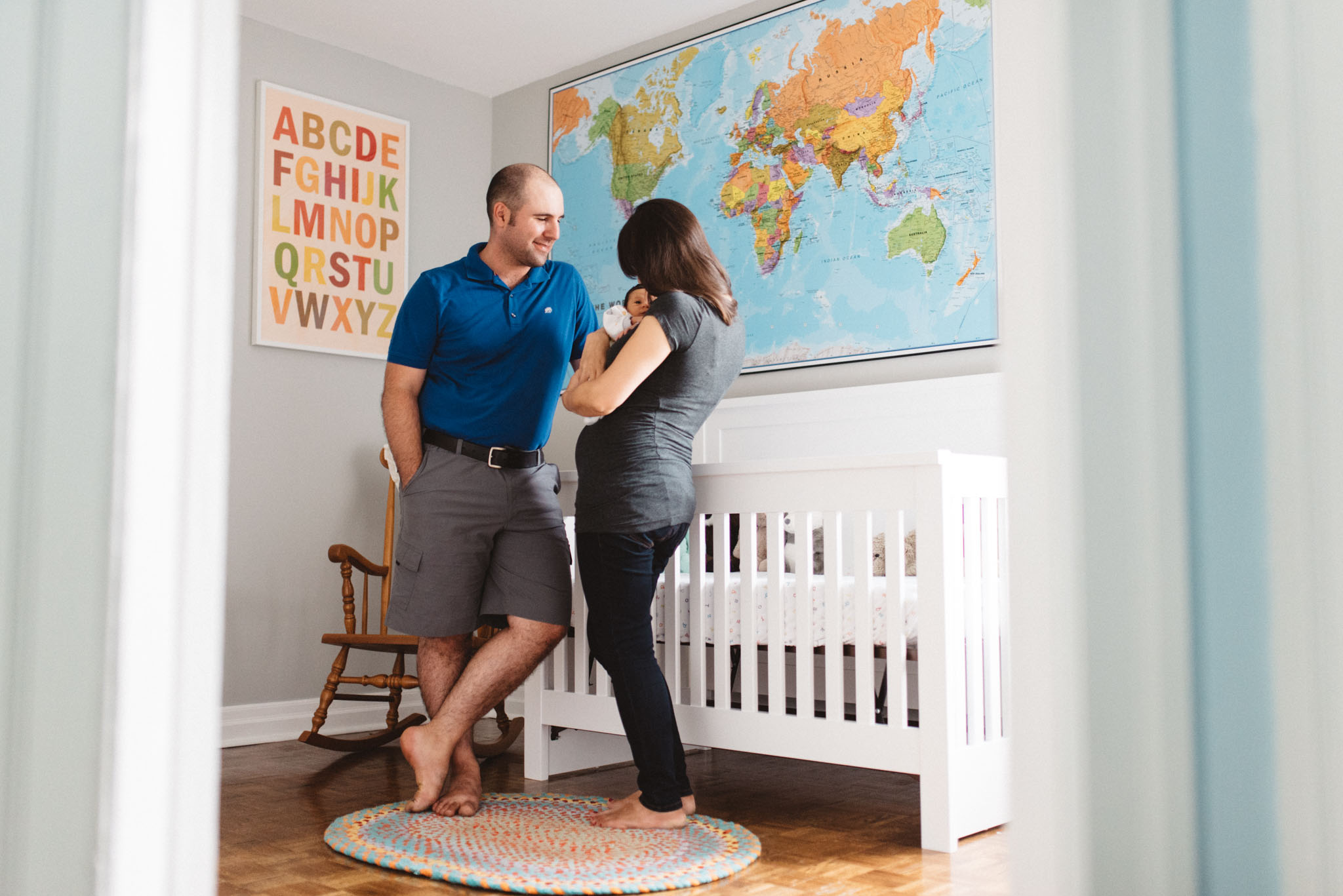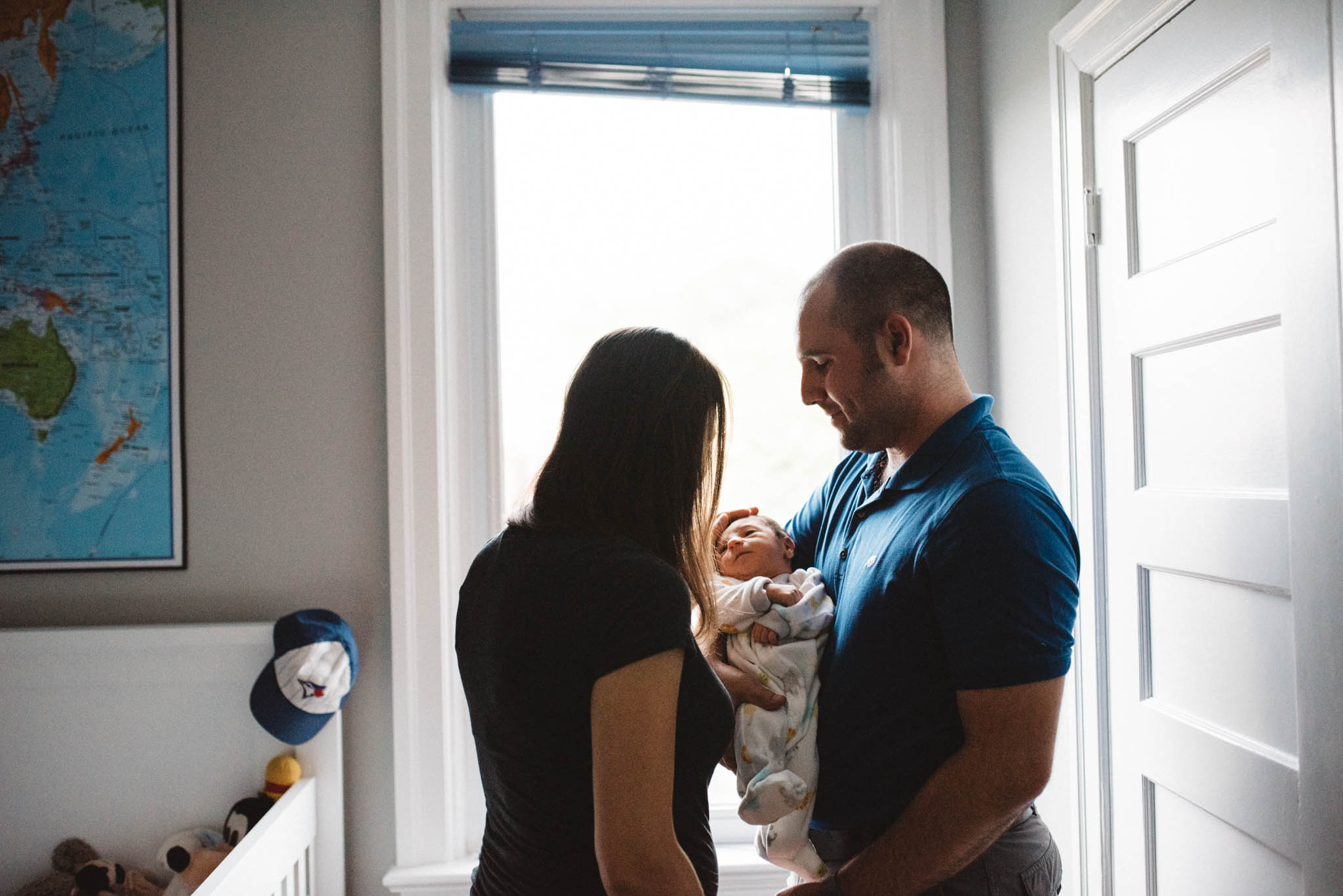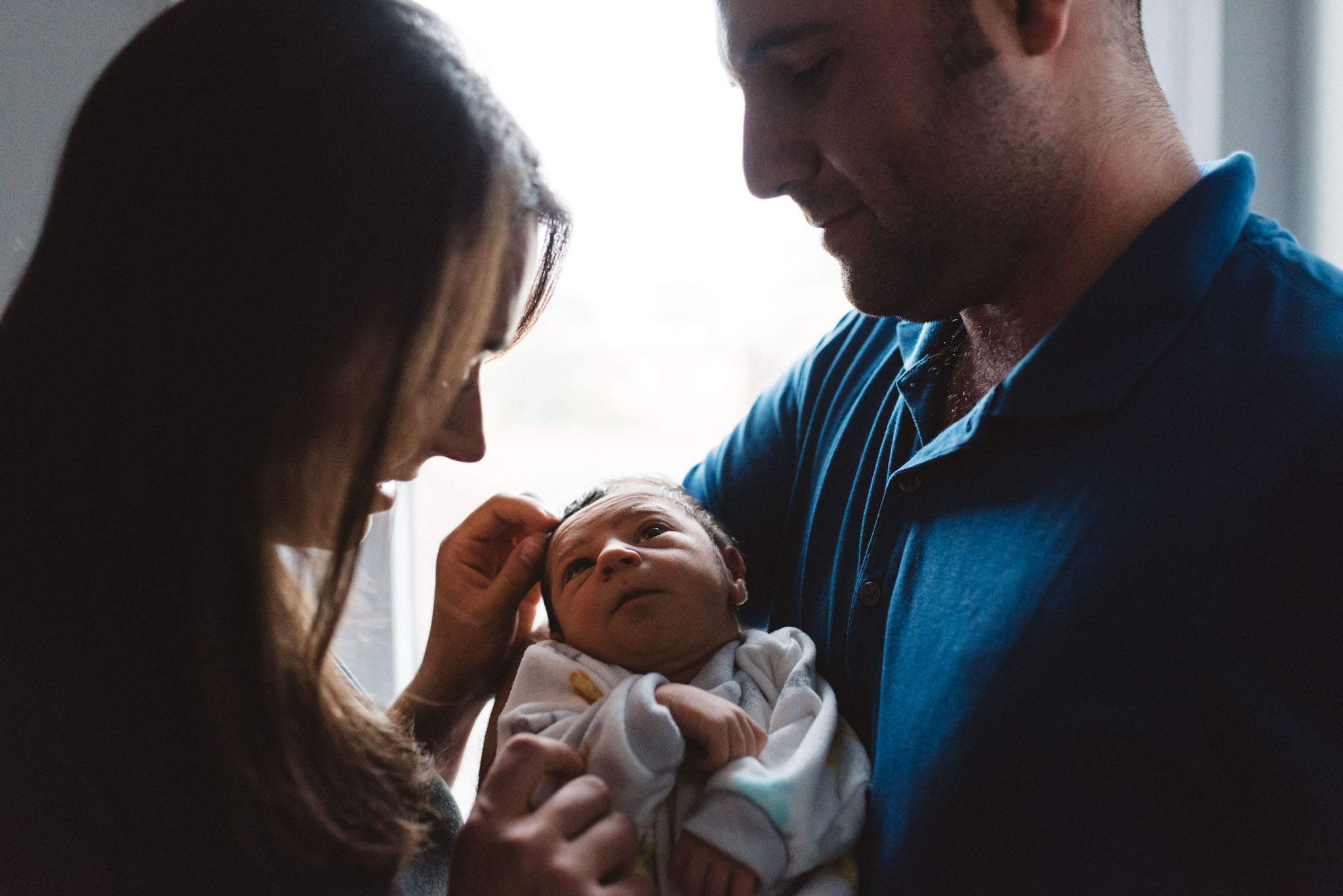 Guys, today was really special.
Today I met Simon.
Simon is the absolutely *precious* brand new baby of Catherine and Alex, whose engagement and wedding I photographed last year.
Sibling to @pugfranktravels (Frank was so patient and sweet with him!), Simon is the perfect combination of his two parents.
At first I was amazed at how much he looks like Alex, but then he changed his facial expression and all I saw was Catherine.
So cool how one person can look so much like the two who made him.
I asked them, "What's been the coolest thing so far?" Catherine said it's the fact that she was able to grow this little human inside her. Alex agreed.
Clearly they are so enamoured with their mini-me.
—
I decided to take a more doumentary/lifestyle approach for this session – I wanted to capture life as they were living it right now, as their baby was 8 days old.
When Simon started crying, after the effectiveness of Alex's helpful dips was waning, I asked what they would normally do at this time — Catherine said she'd feed and try to settle Simon while Alex would work on dinner, firing up the BBQ.
I wanted to photograph that, along with spending time in his nursery, so they can freeze these quickly fleeting moments and re-live them in the future.
Catherine's parents had been visiting and helping, and I thought it would be so wonderful to include them in some photos as well.
Having grandparents in this family session gave me the feels, y'all.
I got teary-eyed when Catherine's mum recounted how she was present during delivery. You could tell she was SO proud and excited.
—
Thanks so much for inviting me to photograph yet another beautiful time in your lives, you guys. It's always so wonderful to see you and words can't express how happy I am that I got to meet your amazing li'l guy <3